Envisioned by world renowned architecture firm Bagnato Architects the mansion ahead strikes the viewer with an extraordinary volume, developed on a single level, wrapped in marble, giving the home a very powerful timeless vibe. The clients brief mentioned a large contemporary home spread over one floor that would host all space needed for a single family with four children. In addition, the clients requested a delimitation between the spaces designed for kids and the ones designed for adults without overwhelming the space. This delimitation would create the proper intimacy and the healthy environments needed in a family.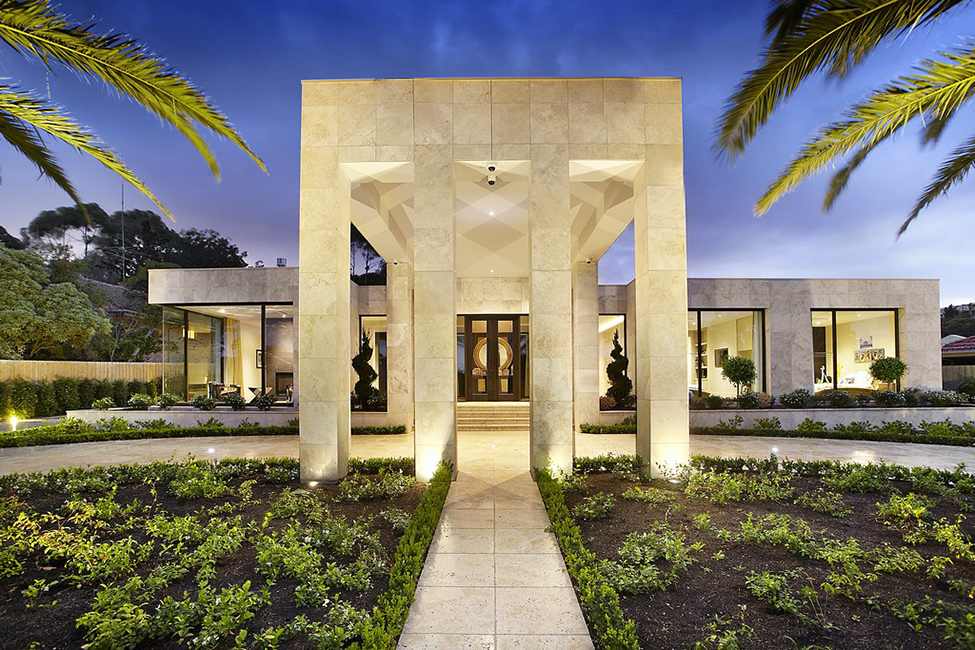 The architects are further relating:
"The house features high ceilings and a rear open plan kitchen/meals living area that opens onto an outdoor alfresco dining area and landscaped gardens. Central courtyards throughout allow light to enter the house and create private outdoor zones for each of the rooms. The use of natural materials such as travertine stone, marble, timber paneling, feature mirrors & extensive glass were used extensively to create a cohesive design".
The modern mansion materialized exudes style and luxury in a very theatrical manner, managing to be imposing with one single level, it looks like is breathing a superior air out there, achieved trough excellence .