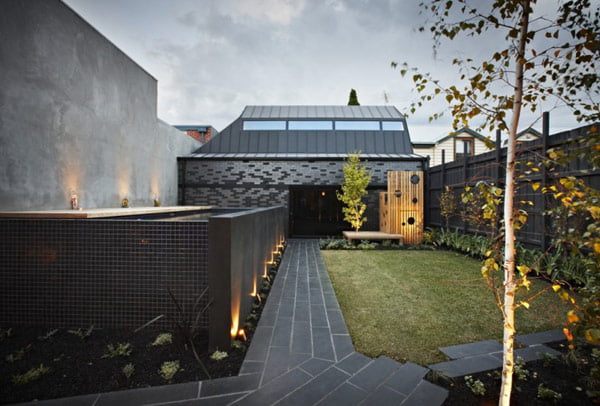 As we all know, times are changing and so do people's needs, but when we change something that doesn't fulfill our needs to the best , ( our home for example ) ,we want to leave there a piece of intact history behind, and architecture nowadays extends towards a merge between old and new buildings , with reinvigorating new functions that better suit our contemporary society.
In that manner, BKK Architects finished their latest project , the Enclave House. "Deep reveals to the upper floor windows shield the gaze from the surrounding neighbors. This also gives the residence a profound sense of containment, like a protective cocoon. The private courtyard garden links the studio space with the main residence. The landscape has been manipulated to frame the views between the two".
Although the courtyard is small , the garden and the swimming pool look welcoming and generous .Large openings connect the inside to the outside spaces , providing an airy feeling and a light passage. The spaces are generous , the design is simple and minimalist , with few details and accents and no bold colors . Although the dining table is a little bit to majestic  and large , placed in an open place filled with white,it  brings a feeling of harmony and stability .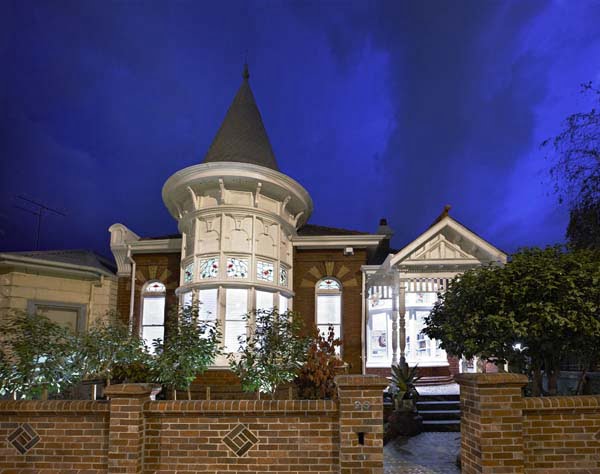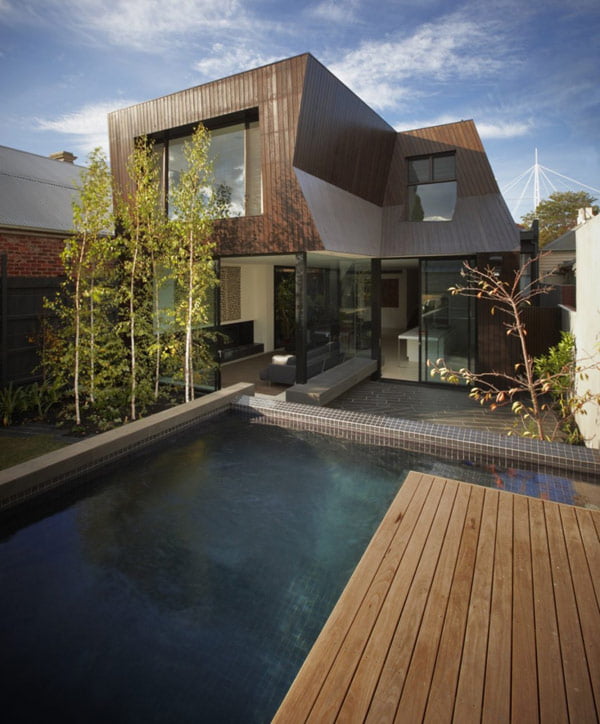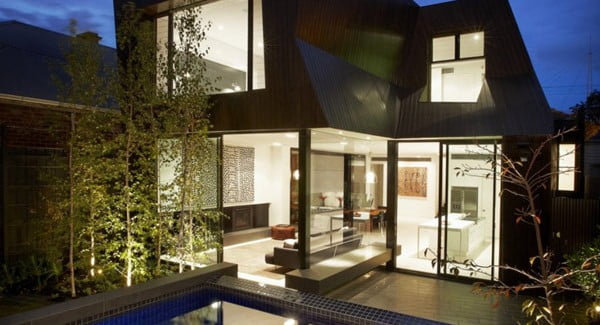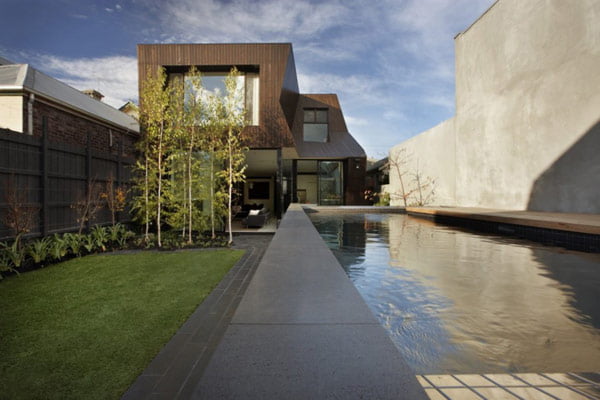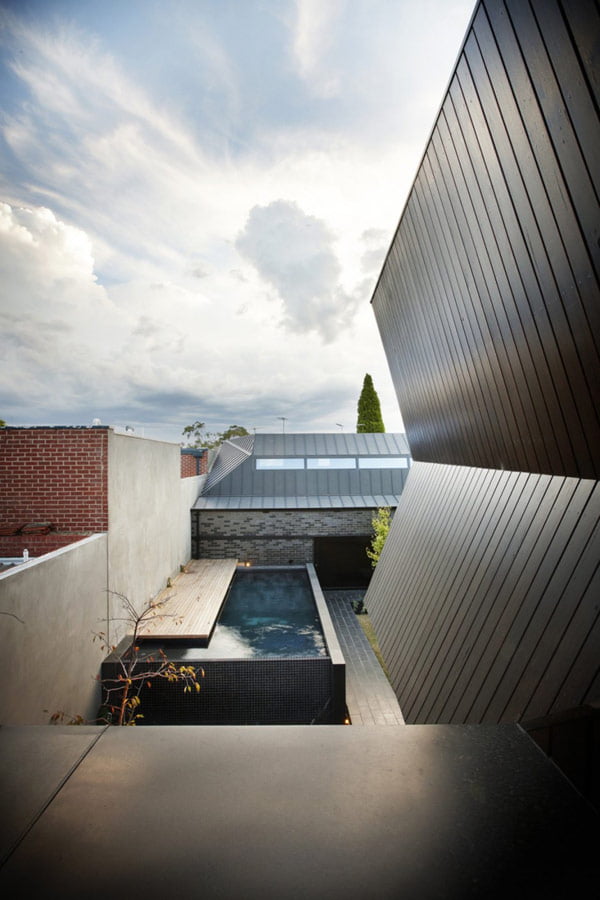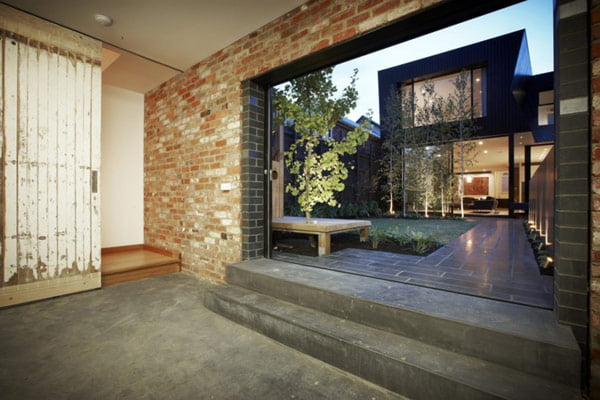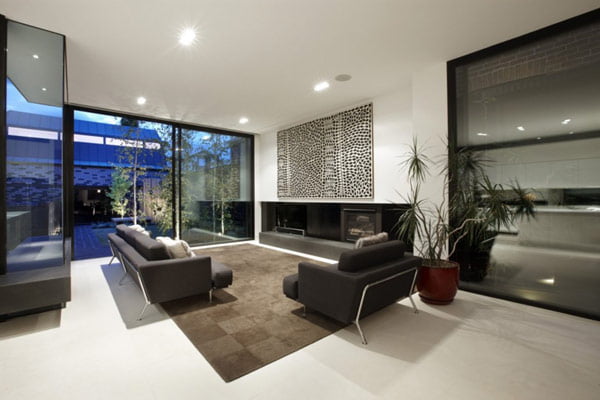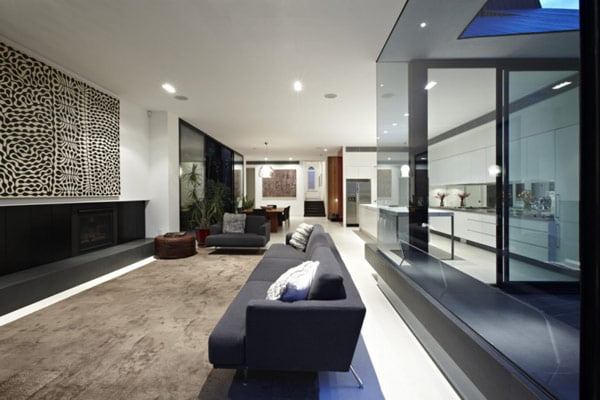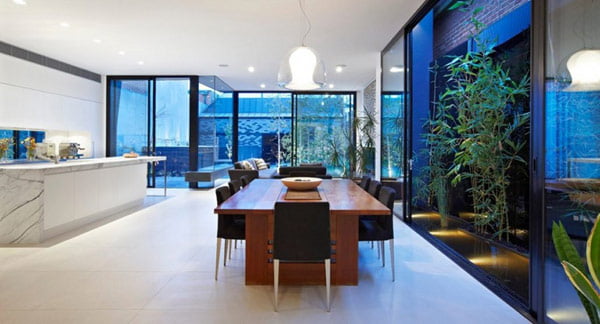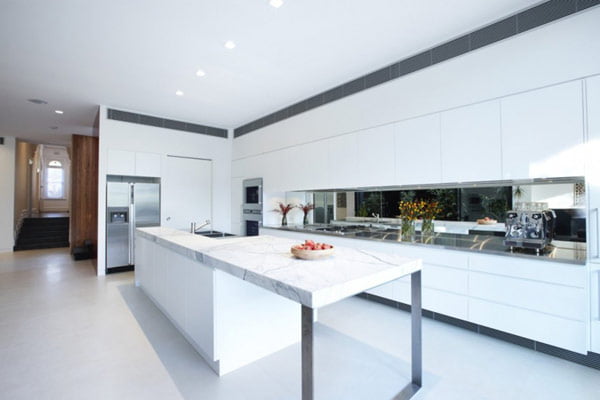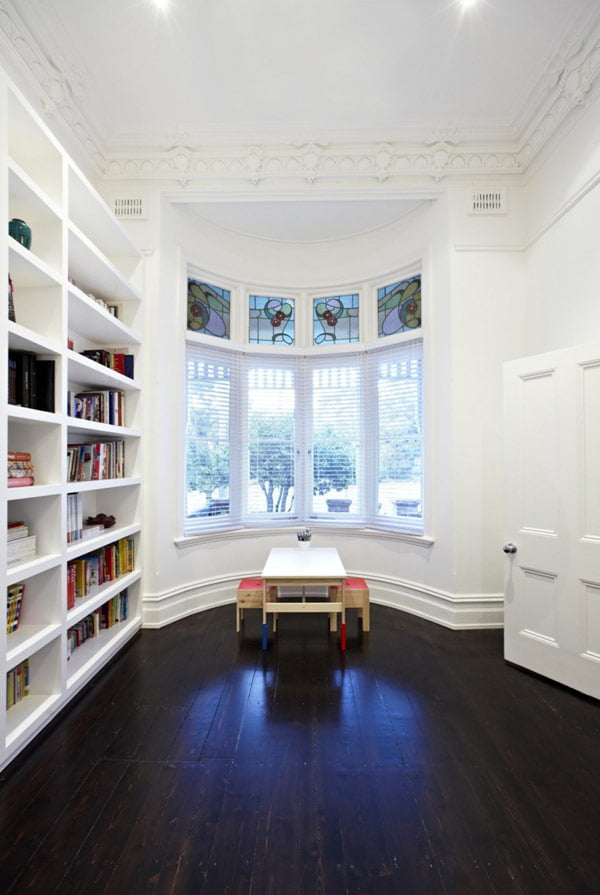 Homesthetics conclusion 
We really enjoyed  this project because we are generally interested in the merge of old with contemporary architecture styles. Although we weren't particularly impressed by the contemporary interior design, the successful style merge that invigorated the functions and the purpose of this home proved it as a true architectural mark.
All photos and images are courtesy of BKK Architects .