When we say the word sleek to mind come simple and minimalist designs with neutral or simple color schemes. The beauty of these subtle interiors will take you by surprise as soon as you see them. Their elegance will never go out of style, and your home will never be out of fashion.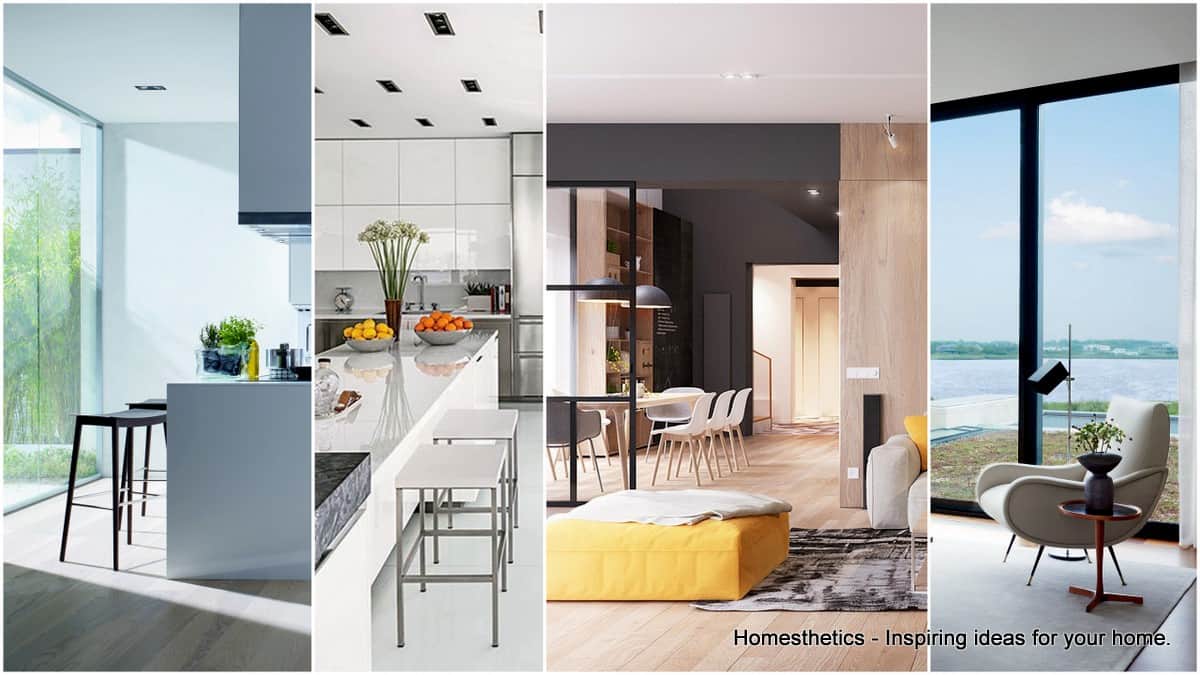 In this article you can see the Modern And Sleek Interiors That Will Leave You Speechless, so maybe you'll get inspired for the next home renovation, who knows!
For these designs less is more, so keep that in mind when you start decorating!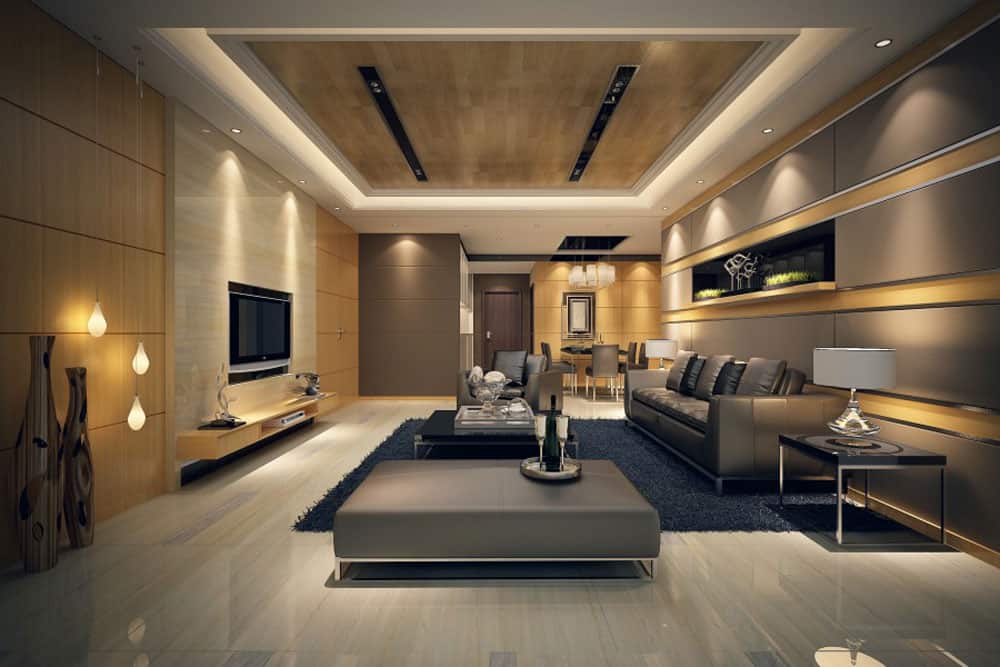 If you seek a spacious look for your home, then the perfect pick for you is the sleek, airy style!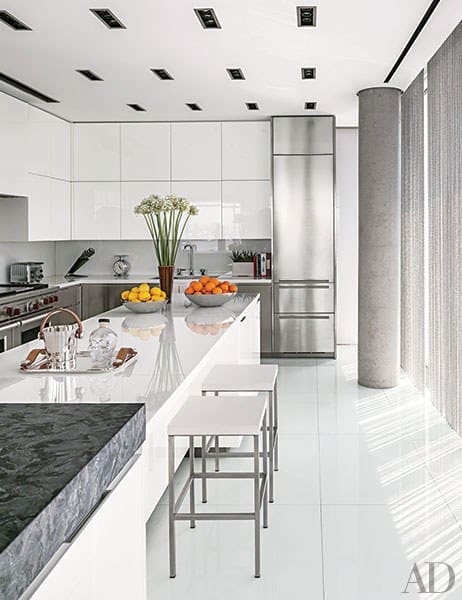 The sleek living rooms look like they have been taken out from a magazine!
Sleek designs are just perfect for the open-floor homes as these emphasize their simplicity, thanks to these simple designs your home look a tad more breathable, bigger and far more spacious.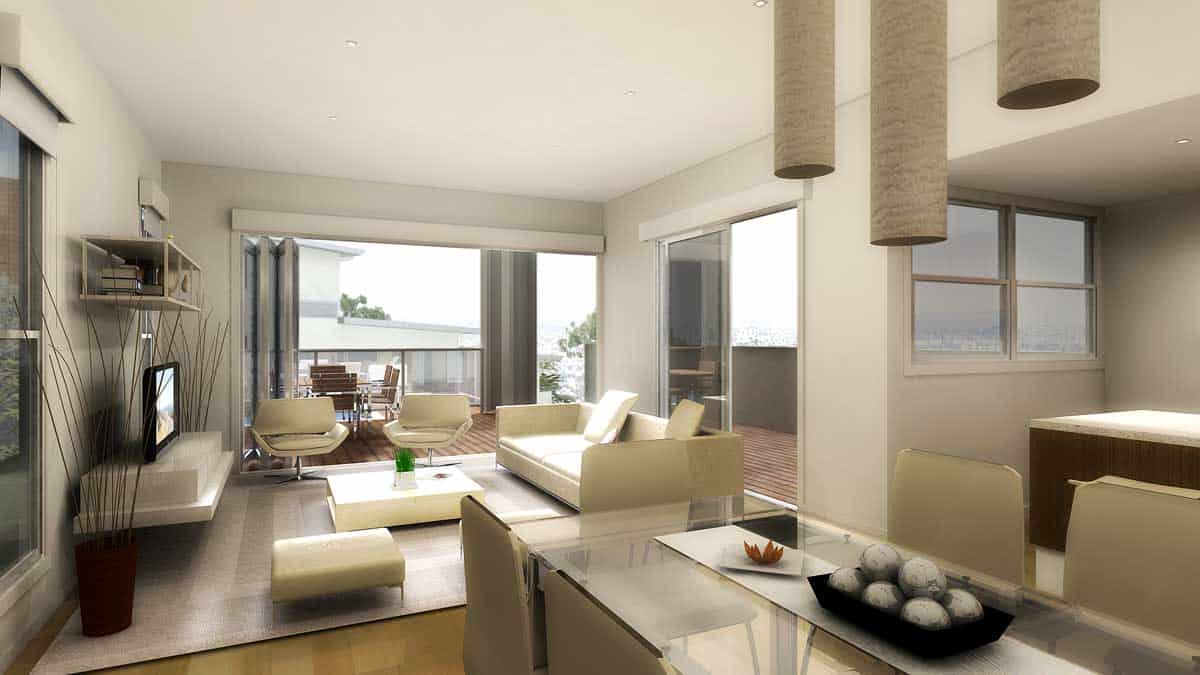 I'm totally in love with these simple kitchen designs, they are the perfect settings to cook delicious meals!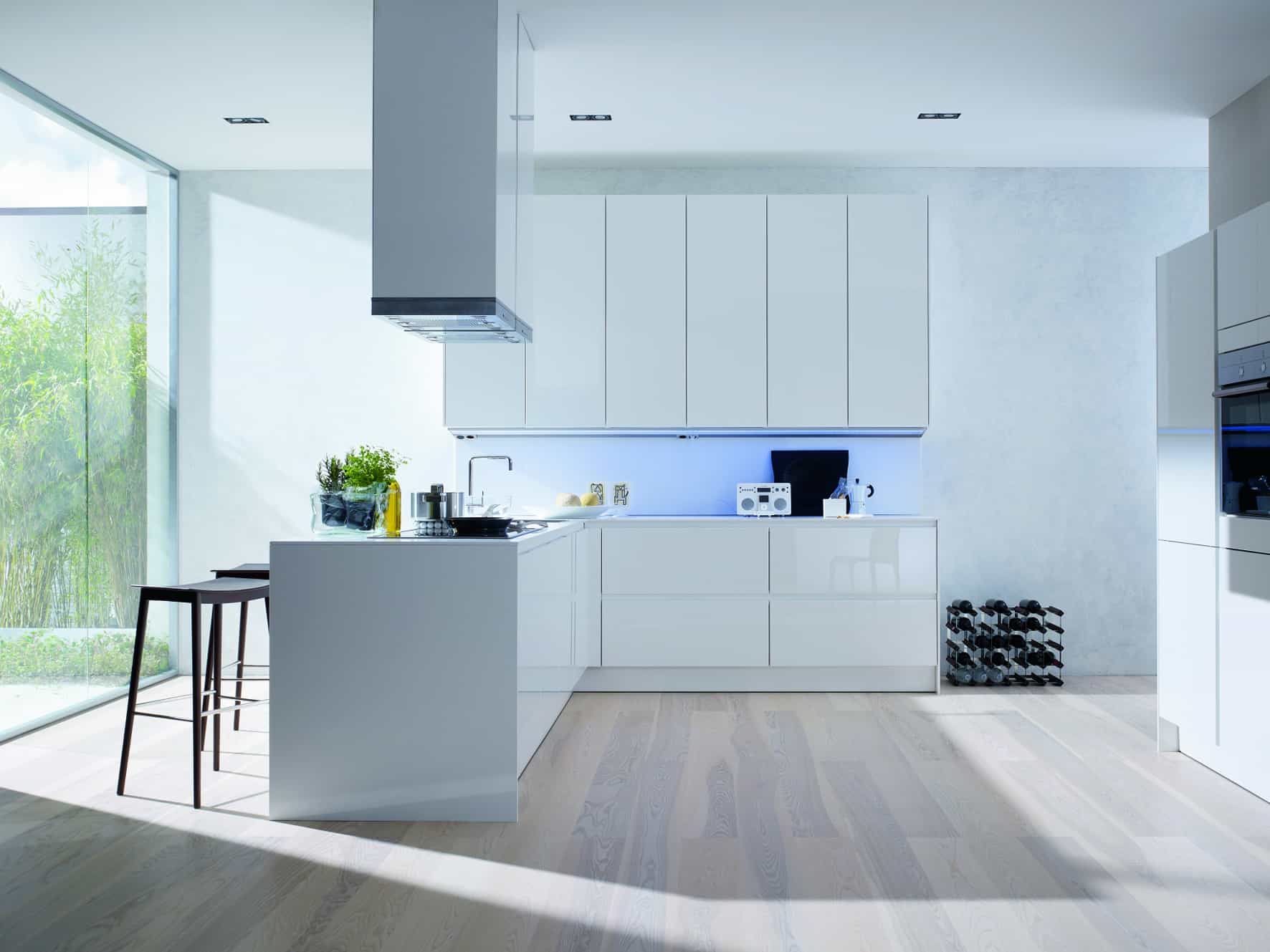 When you stick to two-there colors in one room you will get a good looking interior that will look clean and stylish. If you decide to go for a simple design expression, remember not to go for lots of colors because you can certainly overdo it!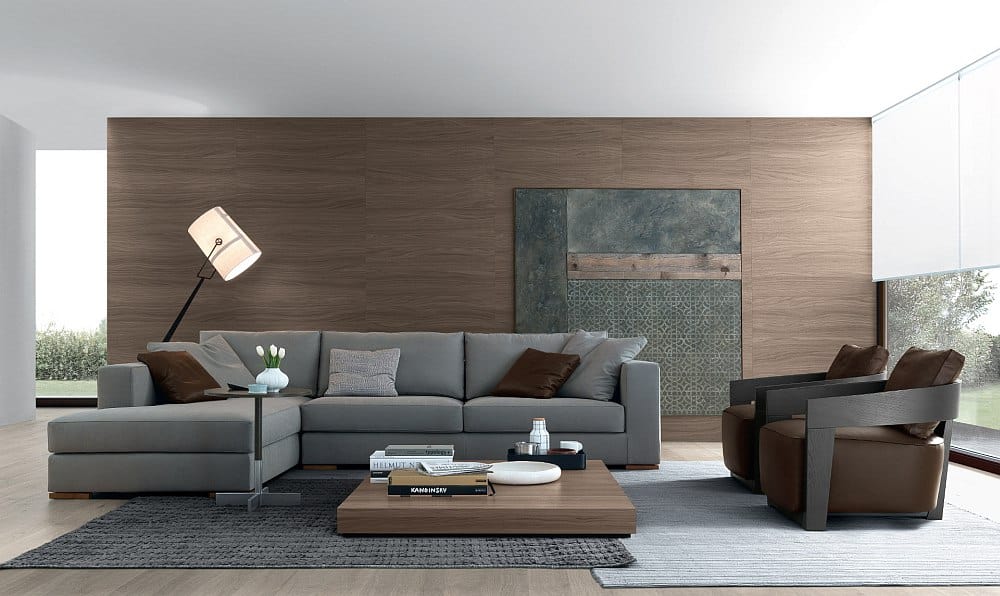 Source
Yes, bathrooms can also have the sleek look!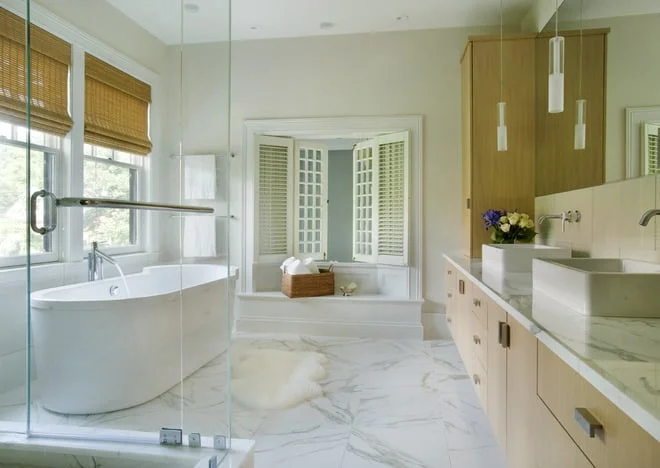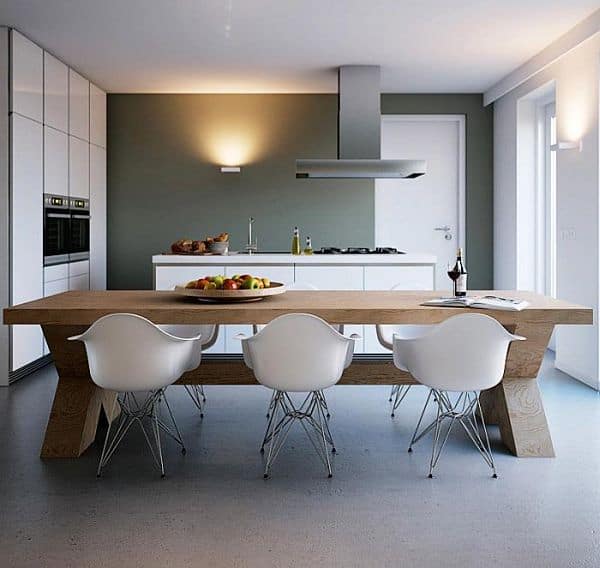 As you can see from the photos so far, the furniture is kept to a minimum, so keep that in mind when you go out shopping!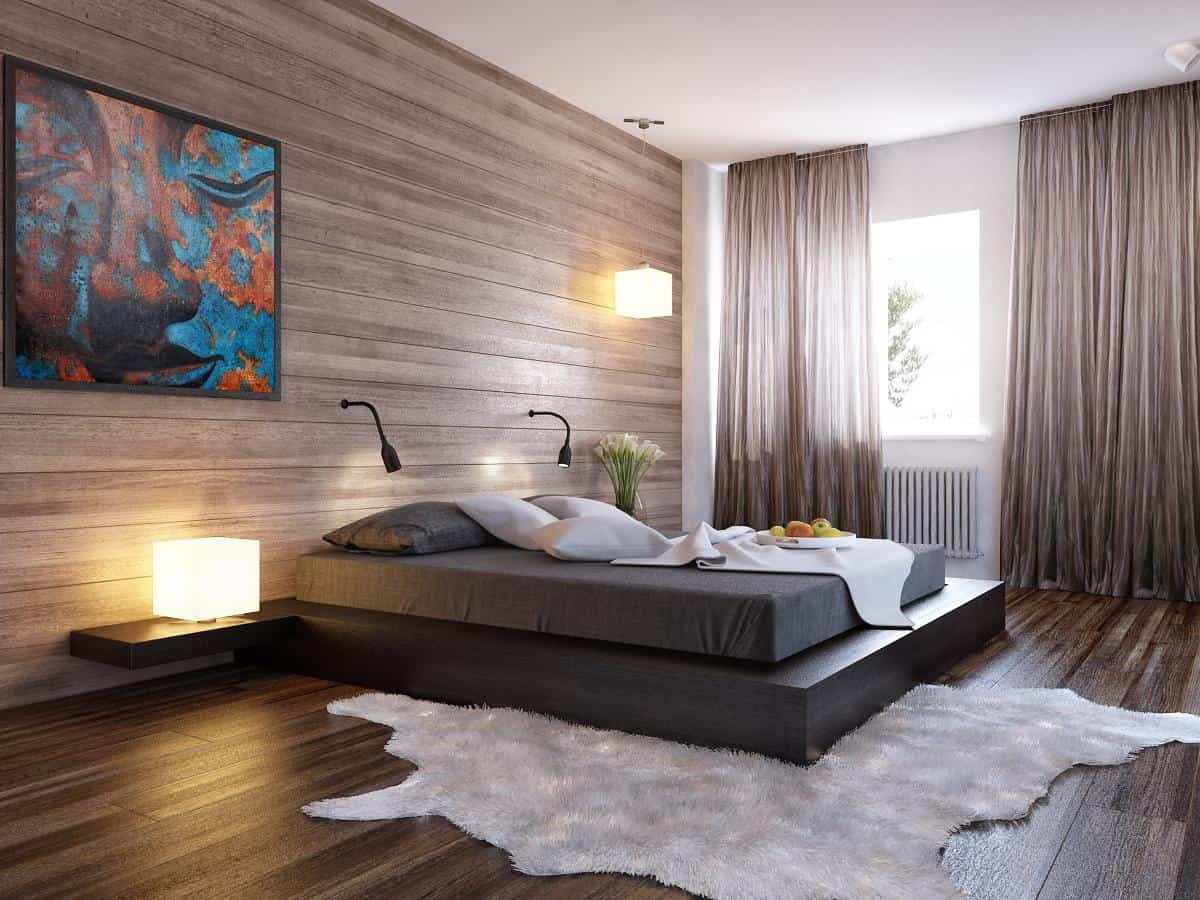 Black and white is the perfect combo for you if you want to achieve the modern look with ease.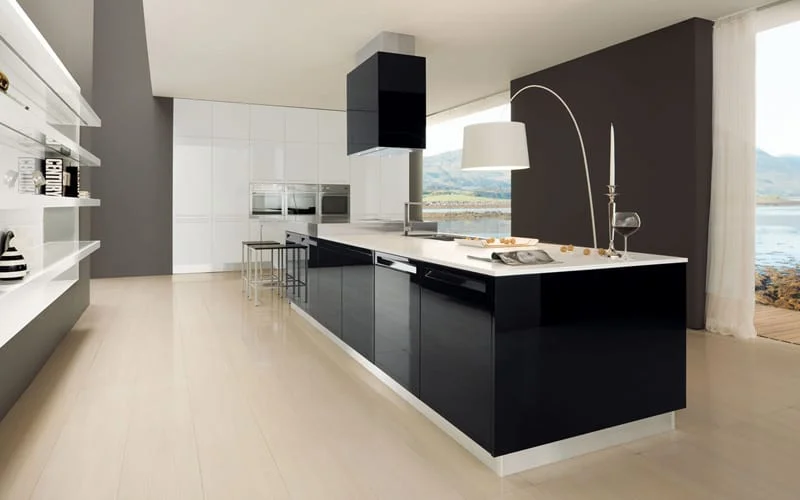 Glass is a great material to work with in the simple interiors as it makes the home look ultra glamorous!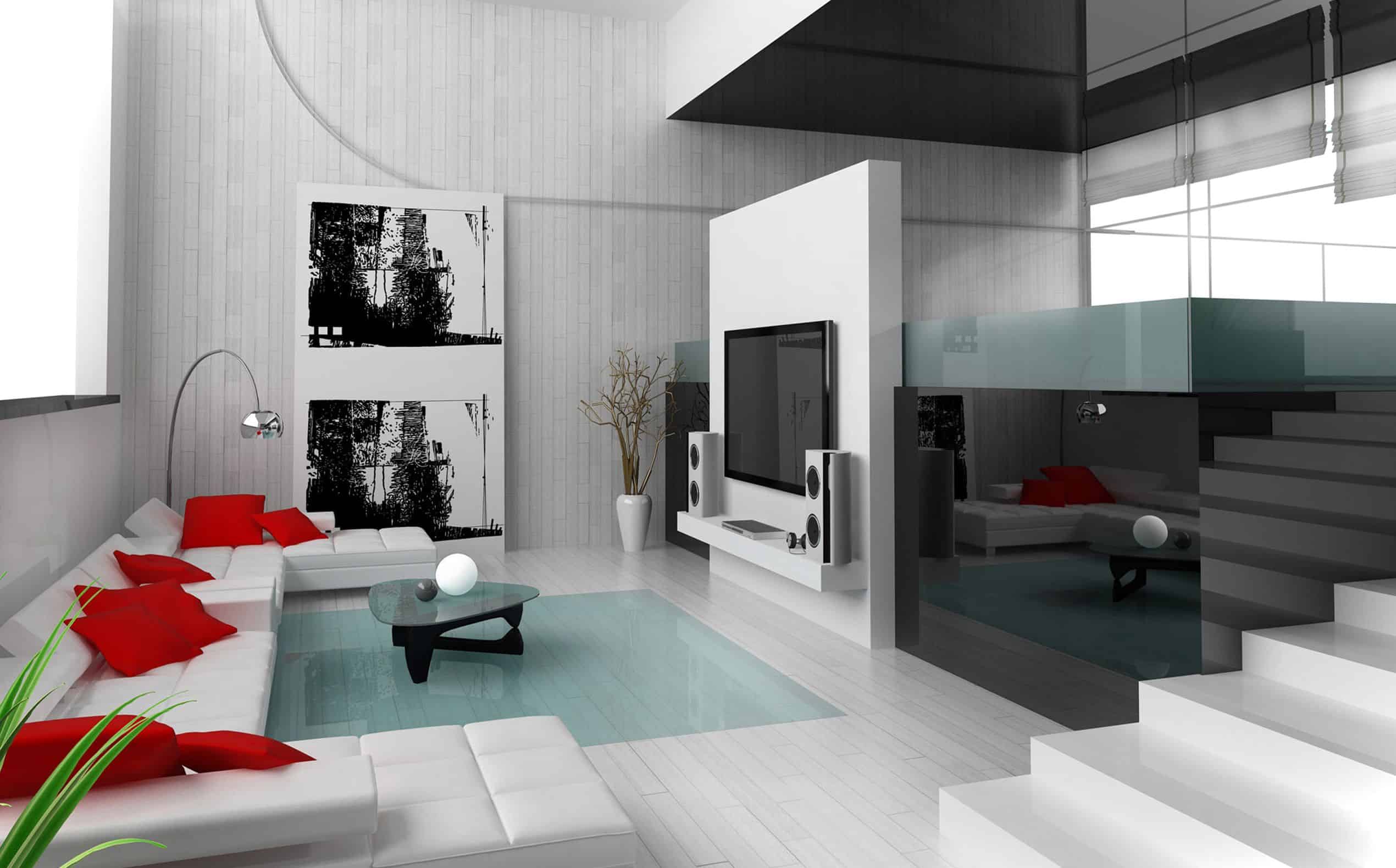 Add a touch of warmth in these luxurious and sleek interior by incorporating some wooden details.


Source
The bedroom is a room where you should rest, simple lines will keep you relaxed, a clutter-free home always wins the day !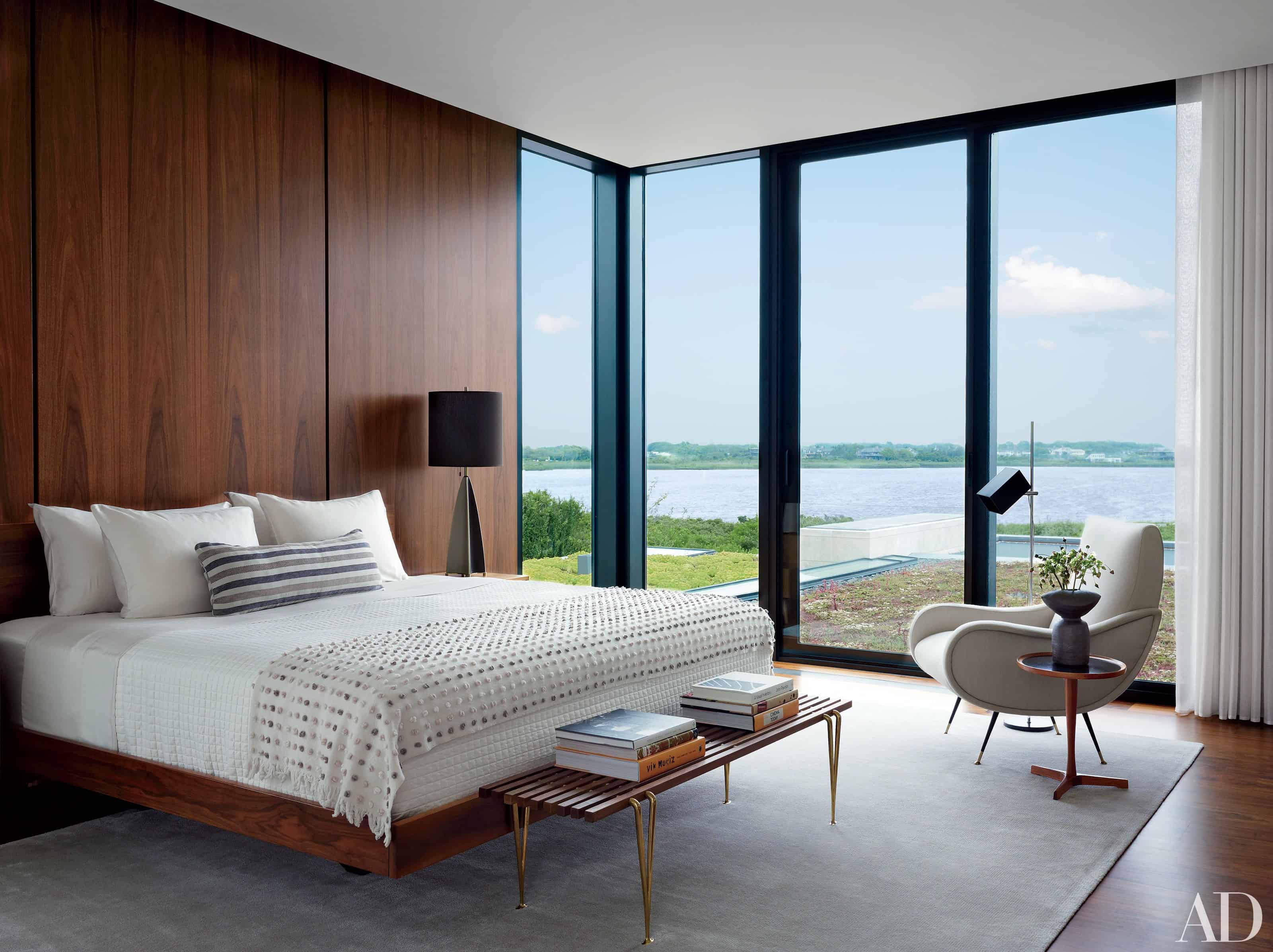 Sleek kitchens look super expensive and glamorous, this space is dominated by edgy lines that highlight a glamorous, expensive atmosphere.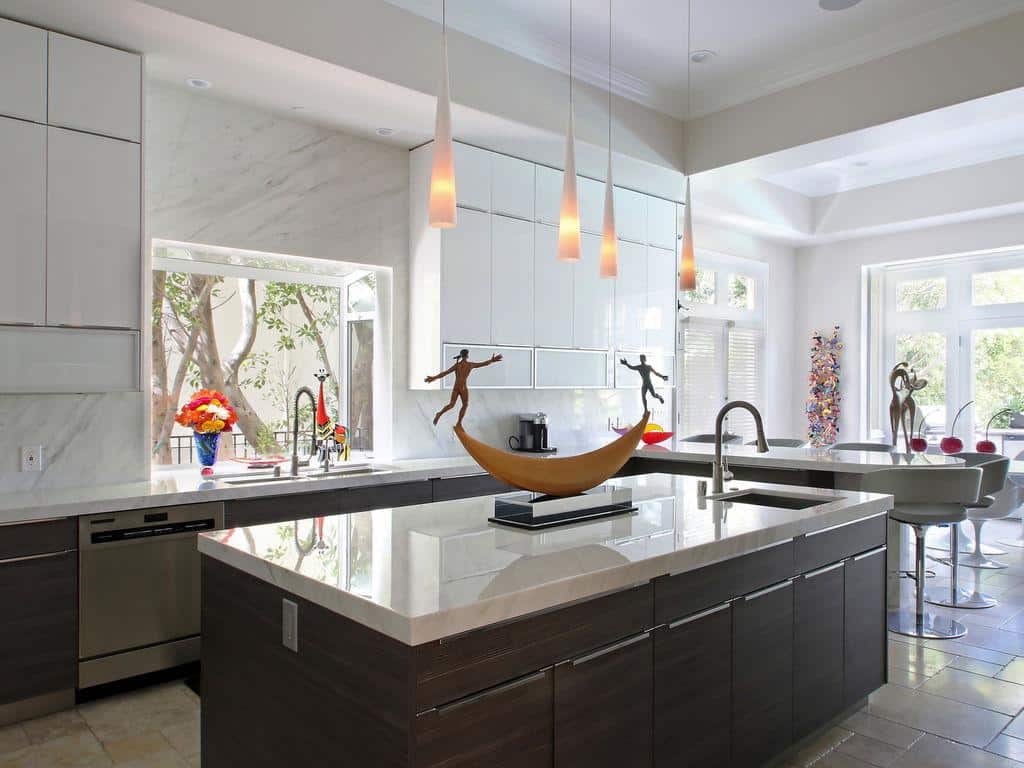 When it comes to the color of the walls, we suggest you to leave them white as the space will look airy, serene. You can play with a grey or beige statement wall but keep in mind that colors should never challenge the extraordinary neutral atmosphere created.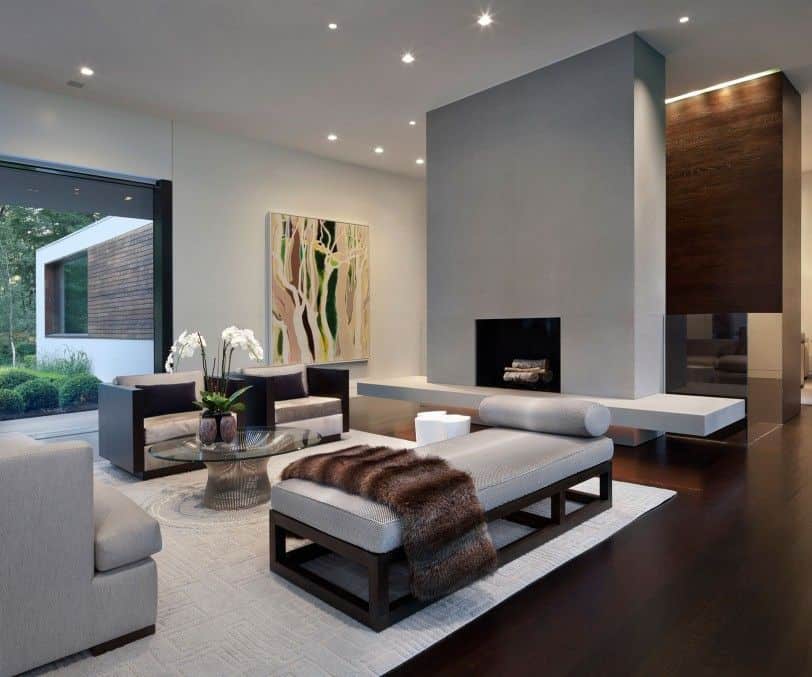 As previously stated, the neutral color scheme is popular with these interiors, but it's not a mistake to incorporate a lively color that will brighten and enliven the space. yellow through pillows and an ottoman are beautiful chromatic accents in the interior design below.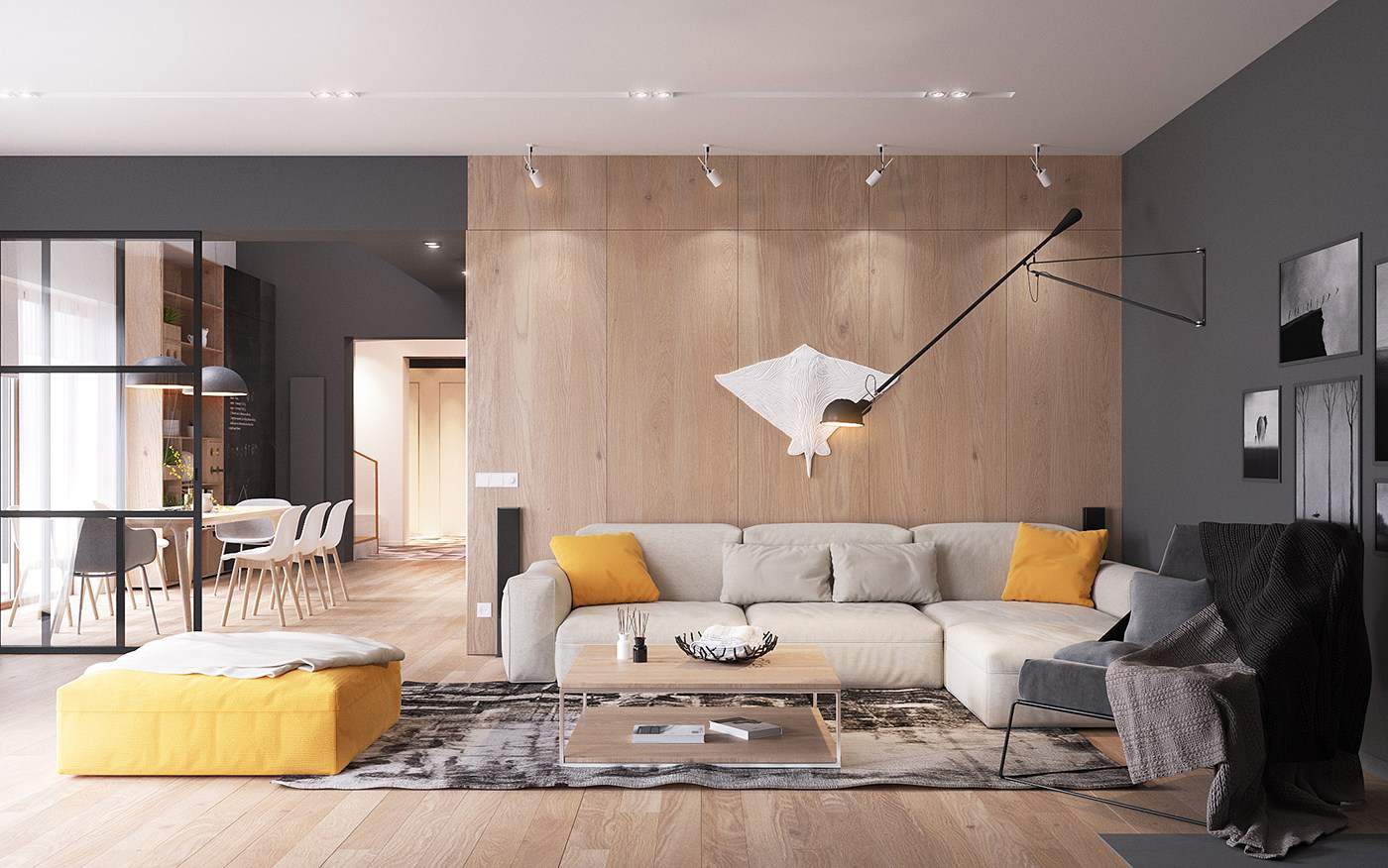 The clean, edgy lines are common in sleek home designs, if you want to design your home in a sleek design there's one rule worth considering : use no curves!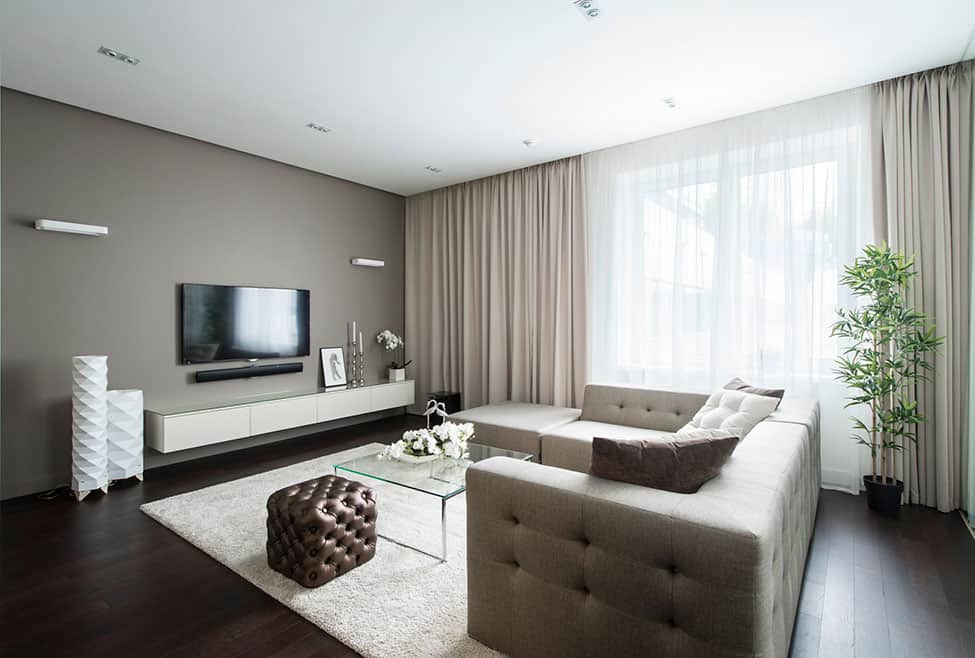 Keep it simple and you can't go wrong with these interiors, simplicity is the new black. The simple and sleek designs are a hot trend nowadays and it isn't planning to go anywhere soon!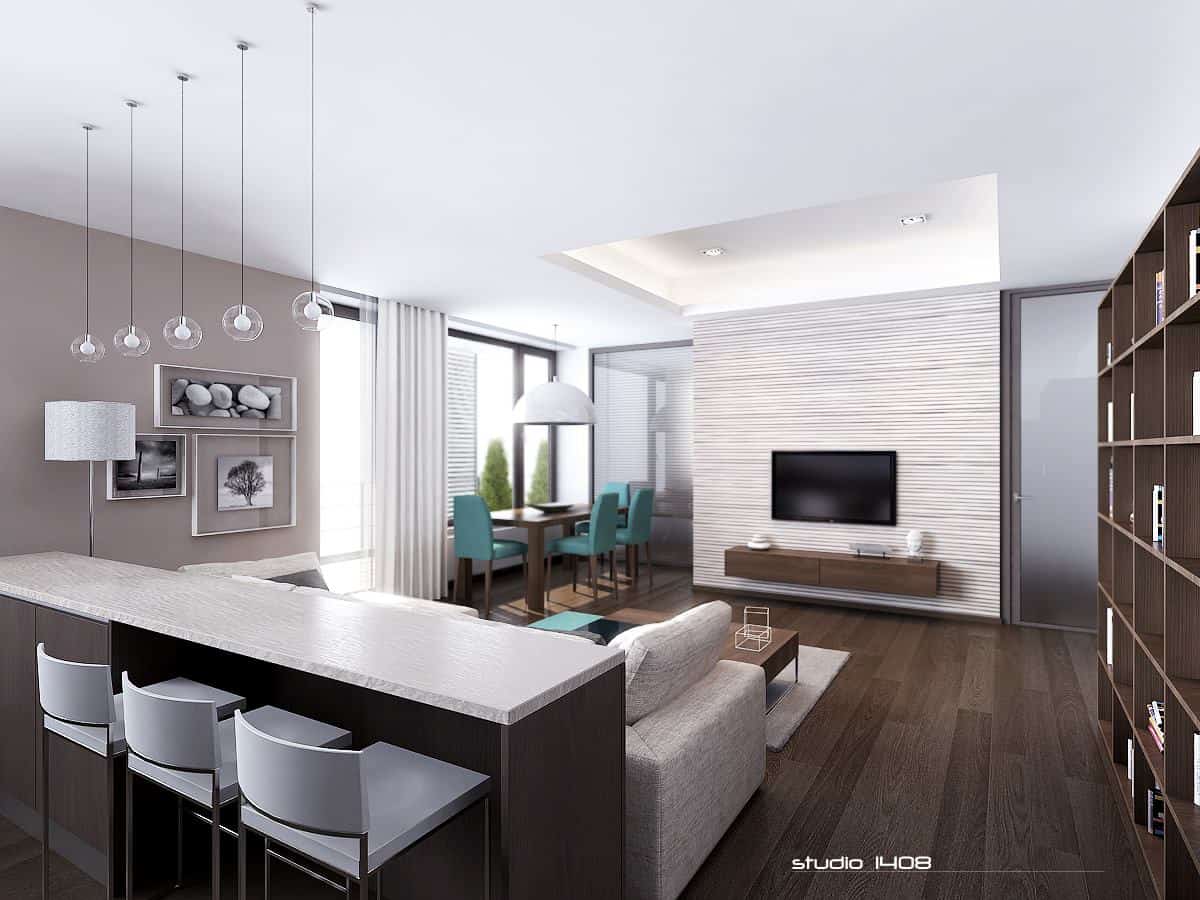 What do you think about the interior designs above ? We would love to hear your opinion in the comment section below !