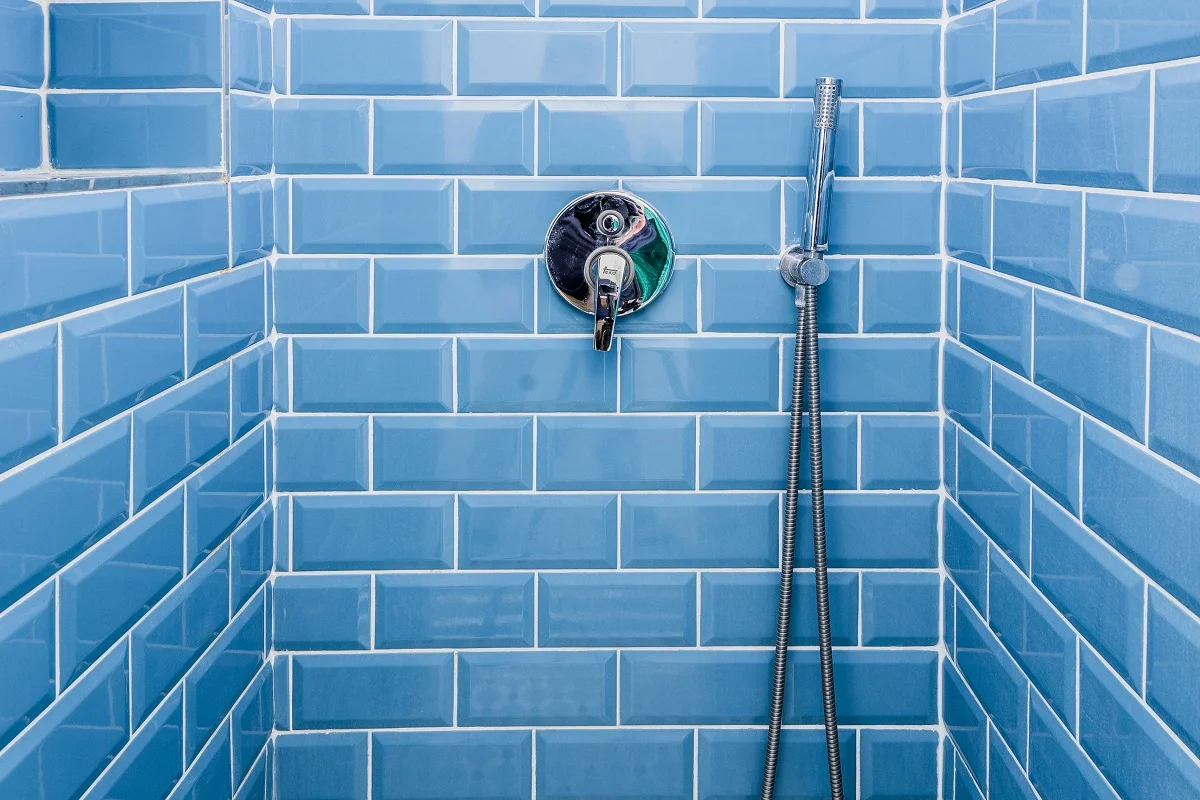 While you may have used paint for bathroom ceiling, painting other surfaces in the bathroom may sound unusual. 
But, let's face it, white bathroom tiles can be very boring, and you might be looking to replace them. Also, they can develop scum easily, which can look ugly. However, retiling may mean spending a lot of money, which may not be a budget-friendly option. That is where paint comes in! 
Today, there are different paint options that can be used for shower tile, wall tile, and even tub surrounds. 
But, you will have to be careful about the type of paint you choose and the entire painting process. So, we are here to help you with information on the right kinds of paint and the application process. 
Although for tiles you don't have to apply primer prior to applying paints like any other concrete surface. If this topic intrigued your inner DIYer, checkout our exclusive article on need of primer exterior concrete before painting to know more.
Read on to learn about it all. 
Paint Varieties For Bathroom Tiles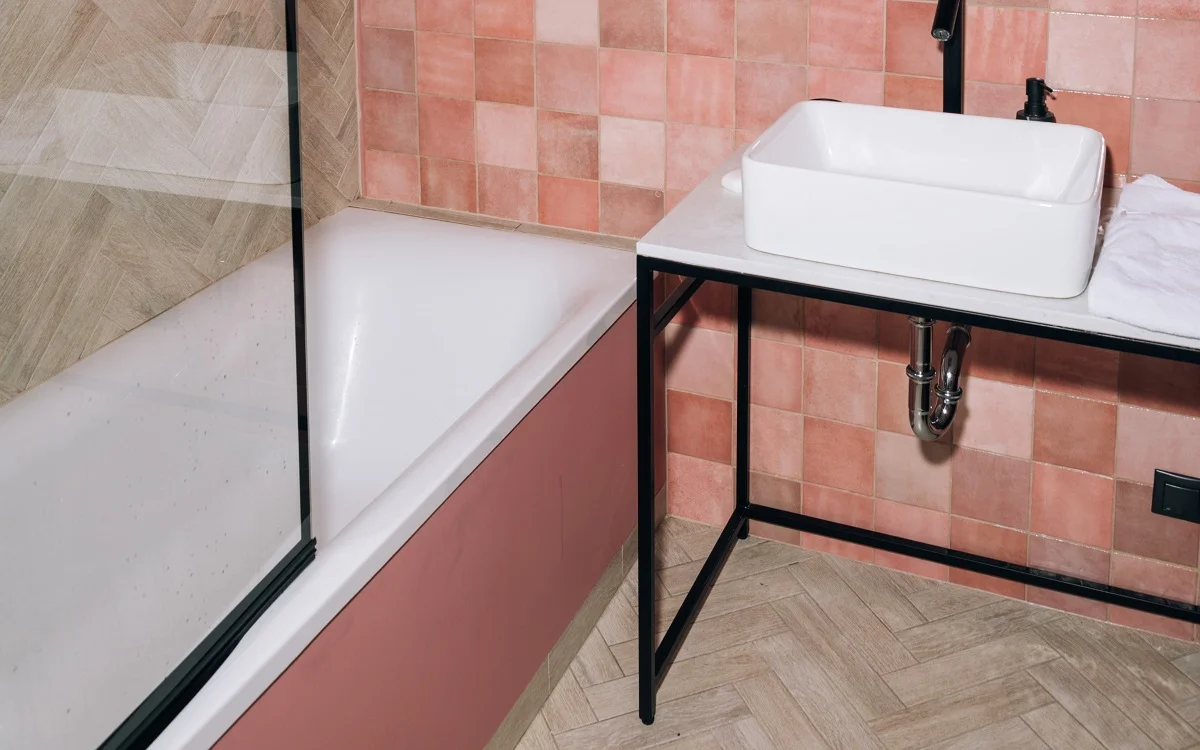 If you wish to paint porcelain, ceramic tile, or unglazed quarry tile, then epoxy paint and latex can be used for the purpose. Epoxy is available in ready-to-mix containers and pre-mixed bottles. 
When choosing between both, know that latex paint is less toxic and has less smell. It is also mildew-proof and can tolerate heavy exposure to moisture. This is a very important quality as the bathroom is going to stay moist a lot of times. 
Moving on, if you are looking to paint to cover areas affected by water, then epoxy paint will be a better choice. It can be used to cover backsplashes, tub surrounds, vanity countertops, and shower surfaces. The epoxy paint, when applied, will dry on the surface and form a hard layer. This is resistant to heat, moisture, and everyday use. 
Note that choosing two-part epoxy is a great idea if you want to opt for an affordable epoxy option for your paint job. It is specifically made to paint tiles and tubs. 
Further, epoxy cannot be applied to natural stone tiles. This variety of bathroom floor tile is different, and you will need acrylic latex paint for the job. Latex is generally used for stucco or interior masonry.  
However, just know that the more glossy the finish, the more slippery the painted tile will be. So, be careful with it if you are using it to paint the floor in a shower stall. We recommend choosing satin or semi gloss for bathroom tile surfaces. 
Painting Over Painted Tile
Most bathroom tiles can be painted over and repainted as and when needed. This will need more flexibility, and you can renovate your bathroom interior once every few years. 
However, if you are looking at areas that see everyday wear and tear and lots of moisture, they will require more maintenance. The bathroom tile may need to be probed and repainted often so that the paint remains. You will not want splotchy surfaces, and you need to be careful about the paint. 
Painting Bathroom Tile In Areas With High Moisture
Before you paint areas that receive heavy moisture exposure, you will have to know that the painted zone is prone to easy fading, blistering, and peeling. But you will be able to paint over the old painted tiles when needed. 
How To Prepare The Surface
Before you paint over faded or peeling paint, remember to sand, scrub, and prime the bathroom surface. If there is grout around the tub or scum on the bathroom floor, then you can scrub that off first. Rinse the place well and see if all of it has been removed. 
In case you are unable to do it, then call for a home improvement expert and ask them to help in the cleaning process. Then you can vacuum the place and dust it well. The tiles have to be dry and completely clean before you apply the primer. 
When it comes to primer, there are different types, and the most popular ones are urethane primer and epoxy for ceramic surfaces and masonry primer for unglazed quarry tile or natural stone. 
The Process Of Painting On Tile 
You will have to keep some time in hand before painting bathroom tiles as the place cannot be used for some time. If you are wondering, the exact time span depends on sanding, priming, applying paint and patterns, and ultimately sealing the surface. 
The time span will also depend on the type of work you want to do. If you are painting a few backsplash tiles, then it may take less time when compared to renovating the entire bathroom. 
Now, once you have prepared the surface, you can continue to paint the bathroom tile. To do so, you can use a large roller to paint over large areas on the tiles, or you can paint each tile individually after "cutting in" on the sides.
An angled brush will be needed if you choose the latter option so that you do not sully the neighboring tiles and grout lines. Once you have completed the painting, it will take two or more days to dry. So, do not touch or walk on the surface. 
If you wish to paint patterns on fully-cured tiles, then you can purchase stencils for the purpose. Some people also make stencils at home and use that to paint patterns on the surface. However, only apply the stencil to the wall or bathroom floor once the base color has completely dried.
After the painting is done, you can seal the surface to protect it from scratches, grime, and scuff marks. You can use a clear sealer for the purpose, and a urethane sealer is a great option for ceramic wall tiles. However, for quarry tile or natural stone, you can use a masonry sealer. 
Then wait for the surface to completely dry before walking into the bathroom. 
Why Is Painting Tile Better Than Replacing It?
While you may have considered retiling the entire bathroom floor, it is better to paint bathroom tiles because of several reasons. 
The tub and shower surrounds can be very expensive to retile, and they may well exceed your budget. Also, there is no guarantee that the tile will remain without cracks for a long time. Most tiles acquire soap scum or develop cracks because of impacts. But painting over it can hide the cracks well. 
Tips To Remember
Once the floor has been painted, you cannot even tiptoe to get a face wash, which you may have forgotten inside. So, ensure that you take all of your essential items from the bathroom before applying paint. 
Also, painting tile is very expensive, and it can easily cost more than $1500. Moreover, you may be looking for patterns on the floor, and patterned tiles are easily available. But painting patterns is much more affordable than purchasing patterned tile. You can just get a stencil of any shape you want and use it to make the patterns on painted surfaces. 
Moreover, painting gives you more freedom to explore patterns and shades. You can also keep changing it every few years to make the bathroom look different. If there is an old tub in the bathroom, that can also be painted to make it look attractive. 
But remember that if the tub area remains wet for too long, then the paint can be damaged. 
Do you need special paint for bathrooms? If you have been wondering about it, let us tell you that epoxy, latex, and enamel paint may work well on a tiled surface. However, check the paint box carefully to know if the paint is suitable for the job. 
Best Paint Options For Shower Tiles
1. Valspar Terracotta Touch
The Valspar Terracotta Touch is perfect for glass, tiles, wood, plastic, and metal. This brilliant formula can create a stone-like or suede-like texture, which is very attractive to look at. Plus, it can hide all flaws on the tiles giving you a plain finish. 
2. XIM Tile Doc Epoxy Acrylic Coating Aerosol 
It is one of the top options that can be used to cover wall tiles. The spray paint can easily be applied and takes three days to dry. It will stick to the surfaces and ensure that hot water does not make it peel off. 
Paint For Bathroom Tiles Frequently Asked Questions ?
Can you paint over porcelain tiles? 
You can paint over porcelain, natural stone, ceramic, and unglazed quarry tiles. But remember that this is not going to be a simple process where you paint a single layer and you are done. Instead, you will have to prepare the surface, prime it and then paint it. You may have to apply more than one coat for a plain effect, as well as seal the base surface.
How long does tile paint last? 
Tile paint can last from six months to six years, depending on the traffic in the area. For areas exposed to high moisture levels, tile paint may have to be redone every year. We recommend putting a foot pad to reduce the peeling or scuffing after you paint shower tile surfaces. 
Can grout be painted? 
Yes, you can use the same paint that you are applying on the tiles for the grout, or get grout paint. This will make the grout look new and will add a distinct tint to it. Also, applying grout paint can make the bathroom look fancy. 
How to keep bathroom tiles looking like new? 
First, you will need to deep clean the tiles before painting them. Also, clean the painted surface with mild soap and water at intervals to keep it shining.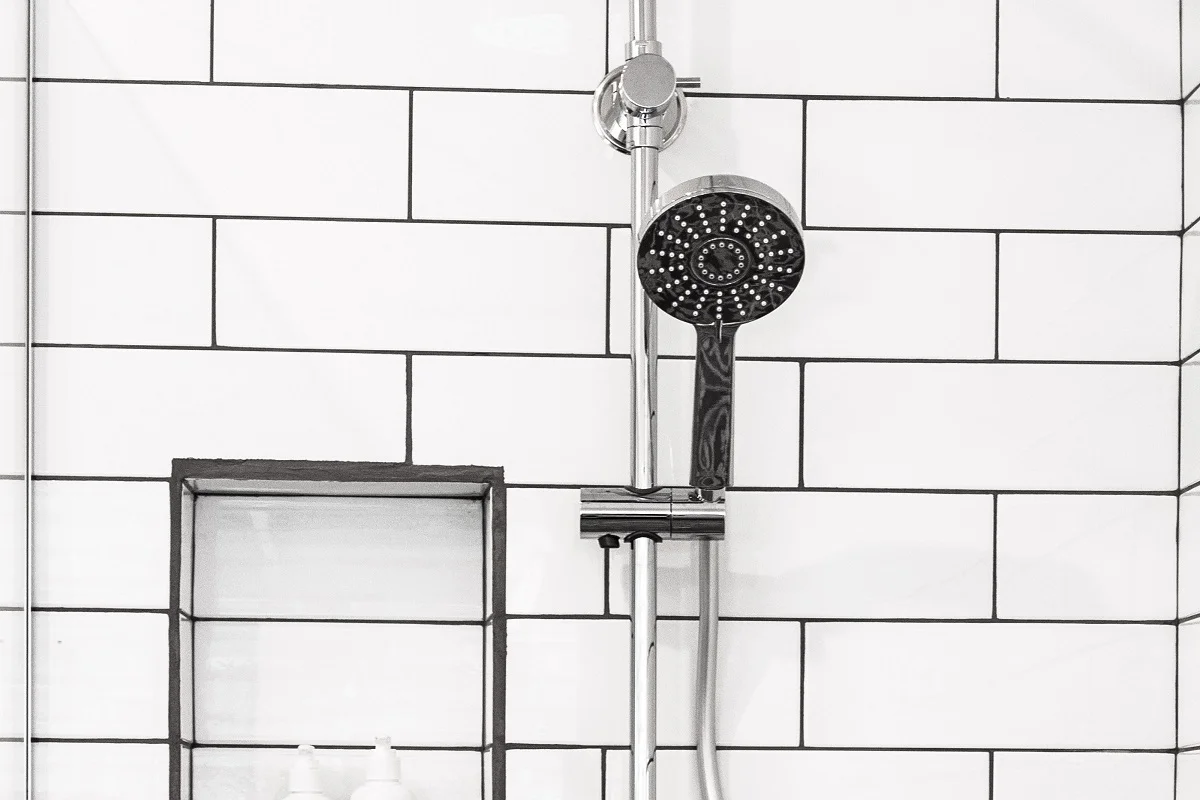 Paint For Bathroom Tiles Final Words 
Once you have sealed the painted bathroom tile surface, you can easily vacuum, mop, or regularly sweep to keep it clean. There are tile cleaners as well, specially made for painted tiles. You can even make tile cleaner at home to keep the painted surface clean. 
However, paint is susceptible to scratches and scuff marks, and you will have to be careful about it. Hence, you can use floor pads and rugs for high-traffic areas. This will prevent any fading or scuffing, and the painted bathroom tile surface will last for years. 
We will soon be back with more interesting reads. Hope you have a great experience!