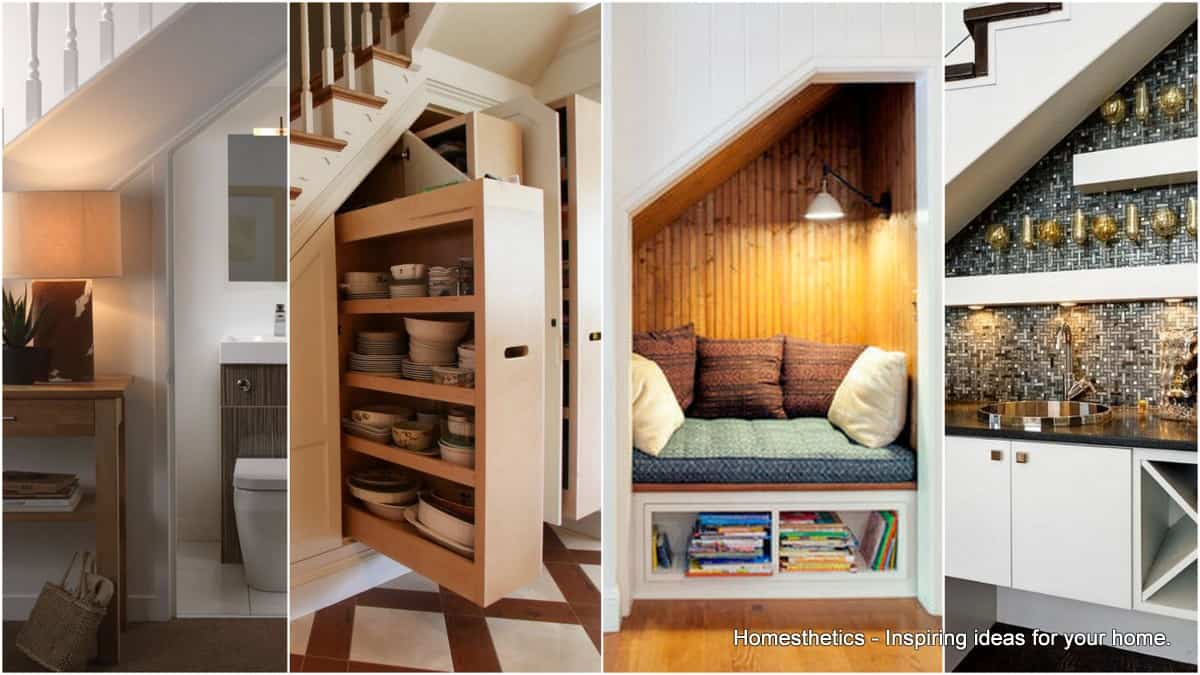 The space right under the stairs is most of the time left unused and people wonder what to do with it. Probably it ends up filled with lots of different items in an unorganized way, a great opportunity lost. Modern designers have come up with some really Smart Under-The-Stairs Designs That Will Impress You and we have curated an interesting gallery, check them out.
Maybe here you will find your inspiration to repurpose that area and turn it into something functional that the whole family will enjoy!
Epic ideas follow, cast a glance !
Do you miss that small extra toilet in your home but you don't have enough space to build it? Well, you probably haven't considered the space under the stairs, so think about it and give it a try!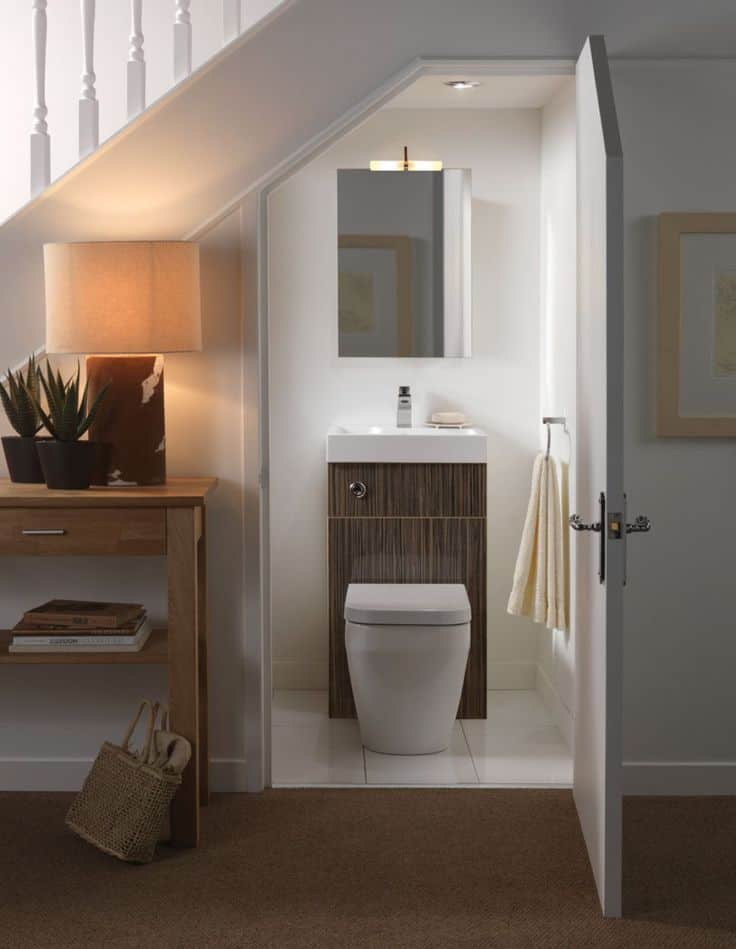 Have you ever thought about placing your living room under the stairs? It's a smart way to save space if you are living in a small house or apartment.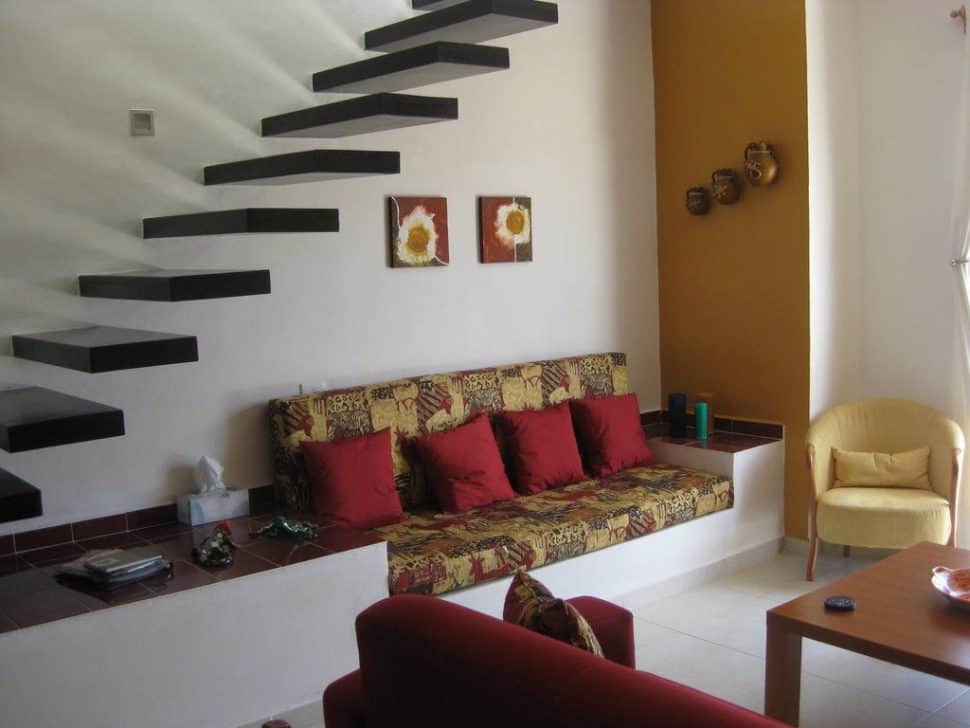 Your kids will love to have their own play area and you can sculpt the space under the stairs to fit this need beautifully !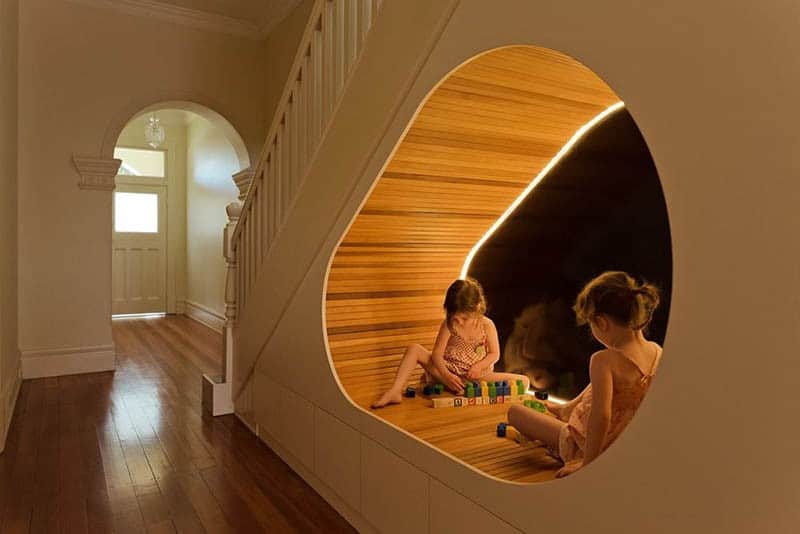 Is there someone who wouldn't want to have a laundry area where all the dirty and clean clothes will be placed in an organized way? The under-the-stairs area has proven to get the job done successfully!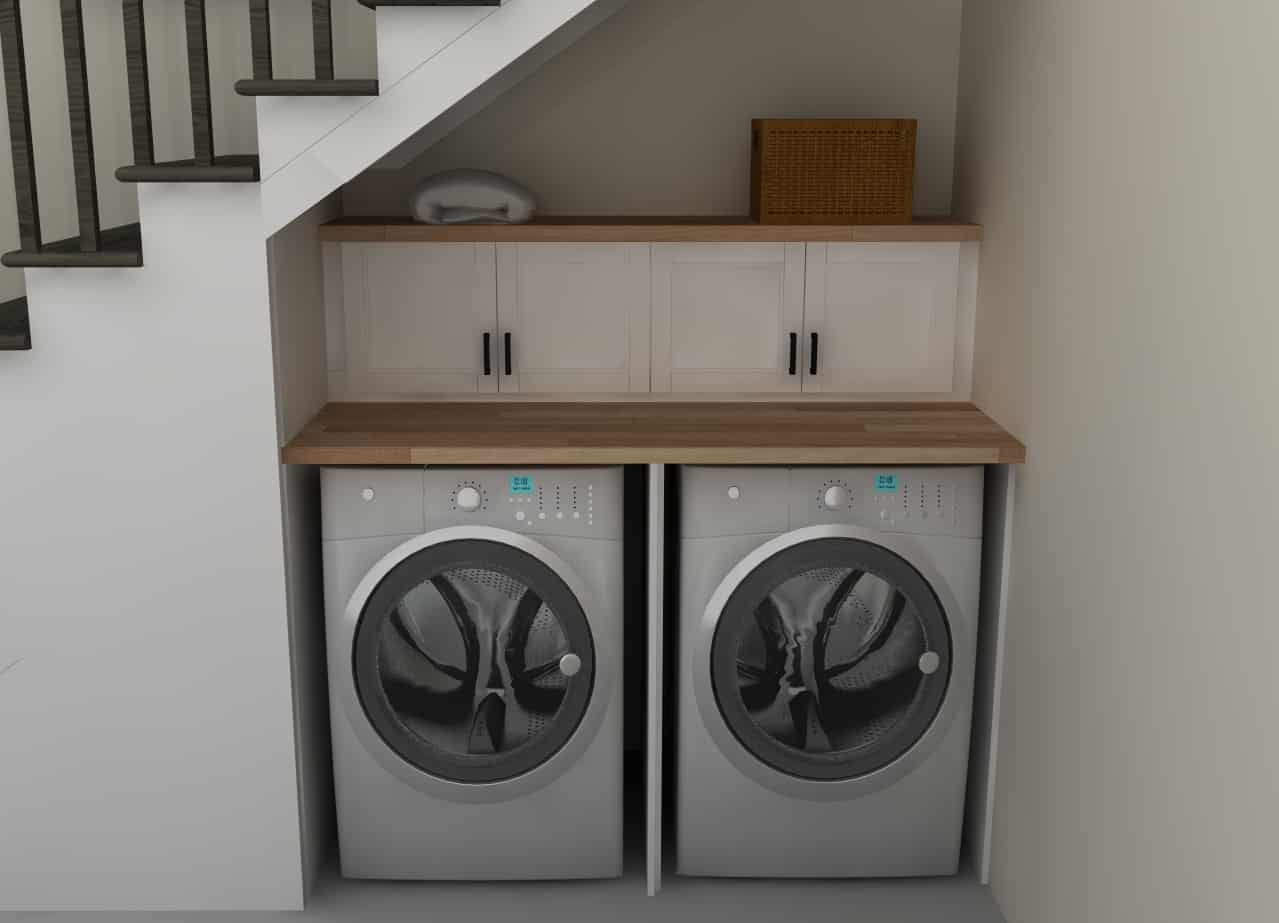 If you are living in a large house, then you don't have to turn that space into something functional. Think about decorating your home aesthetically! How do you like the idea below?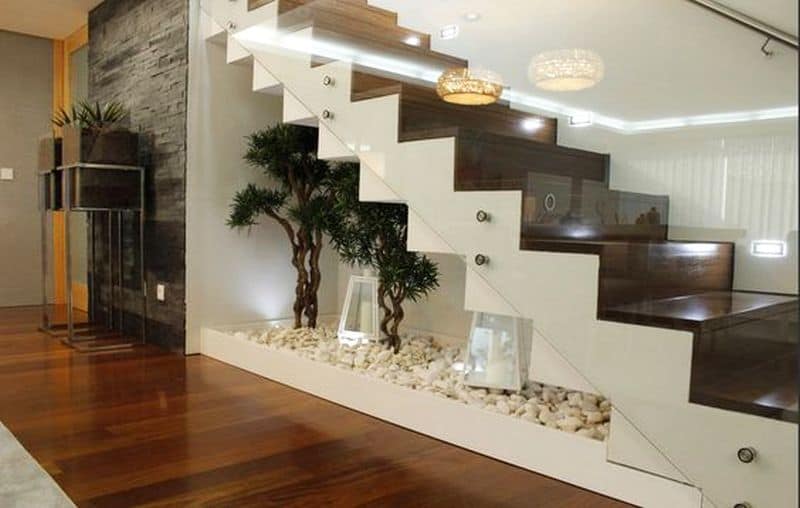 This small reading area looks super cozy, and I think that everyone would want to spend their afternoons here with their favorite book!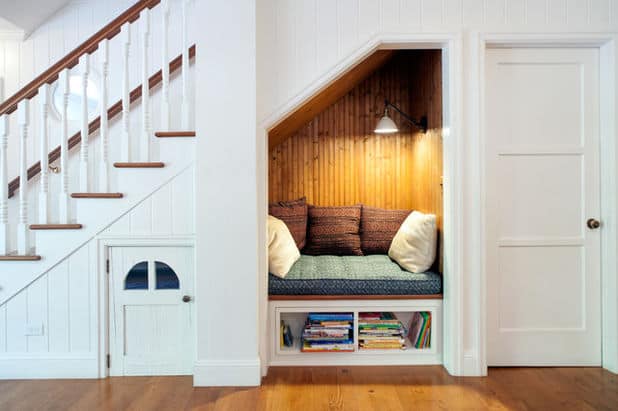 Yes, you can also consider the idea of placing your bedroom under the stairs!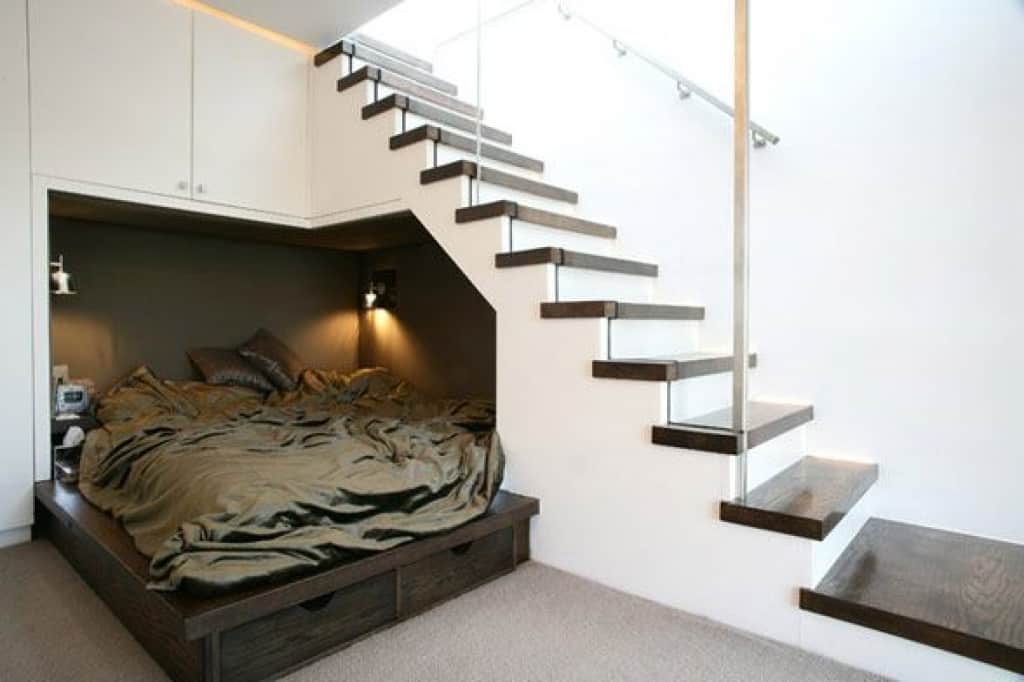 This nook looks totally adorable! I would love to rest here and look at the outside world nestled in the warmth of my home.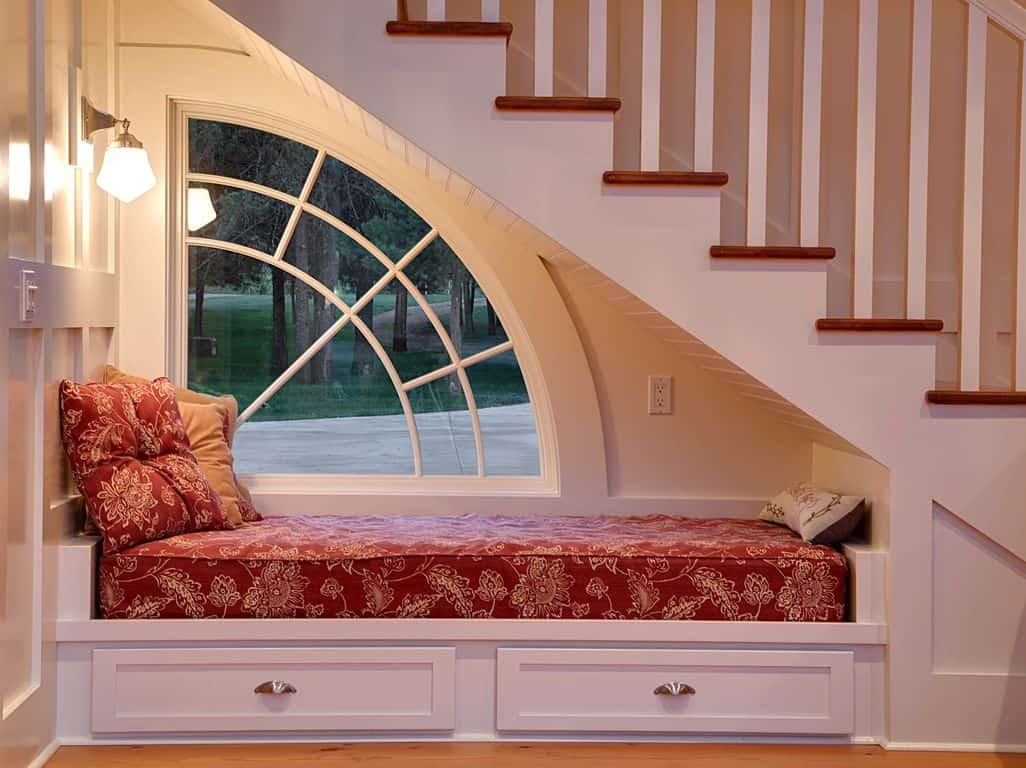 You can never have enough storage in the home, so if you are still struggling to organize things in your house, then you should definitely turn that space under the stairs for storage.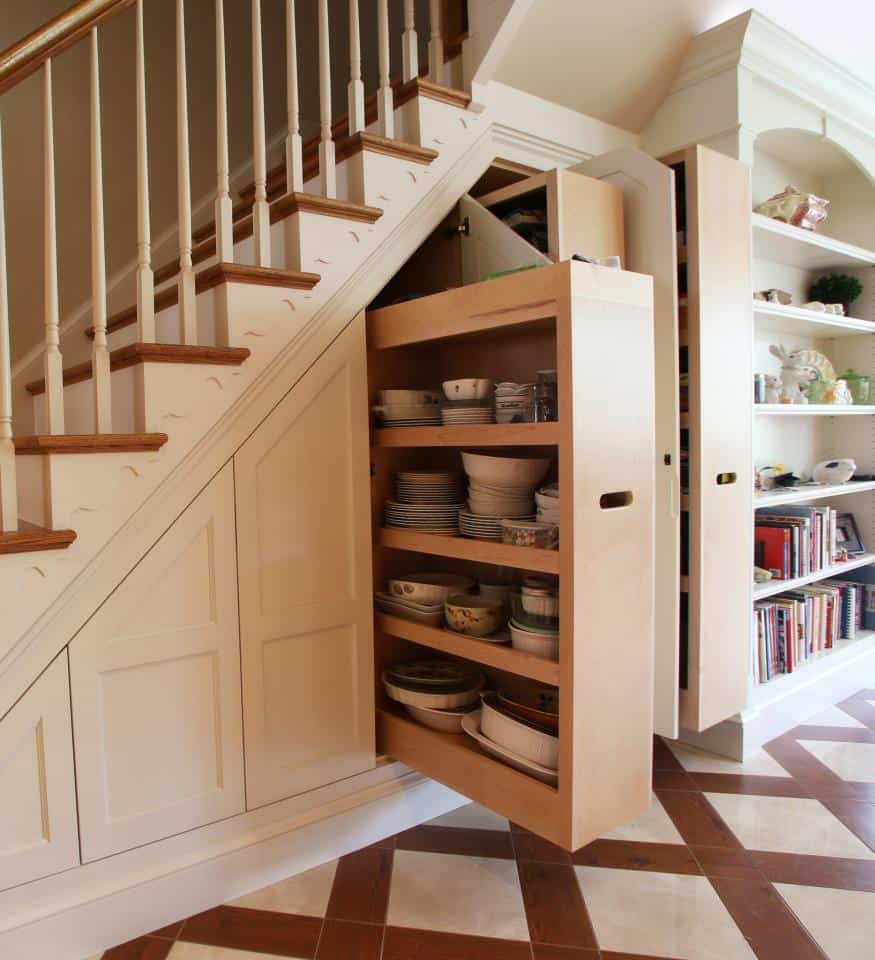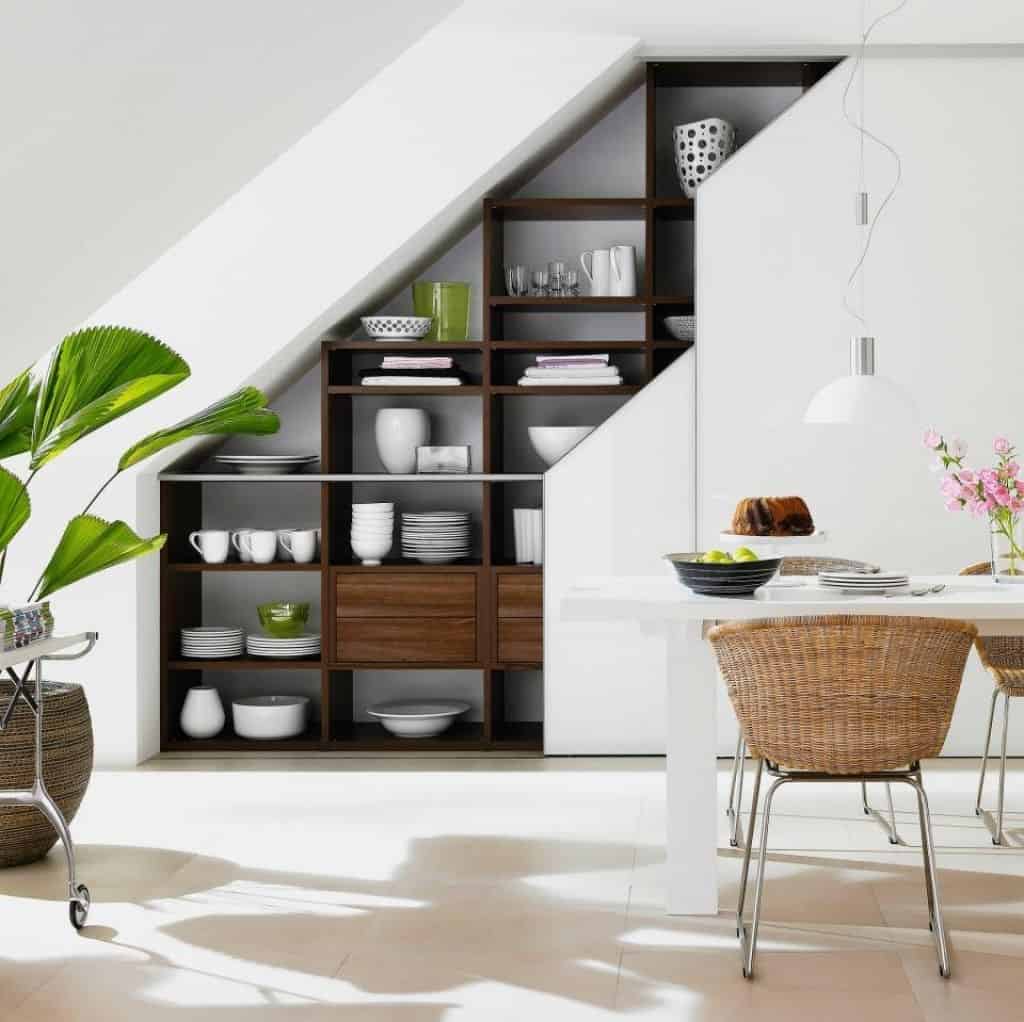 A home library gives a new dimension to your house one can be considered under the stairs epicly  !
The home bar is a must for those who want to enjoy drinks with their families and friends from time to time. The space under the stairs is just perfect for that purpose. What do you think about the idea?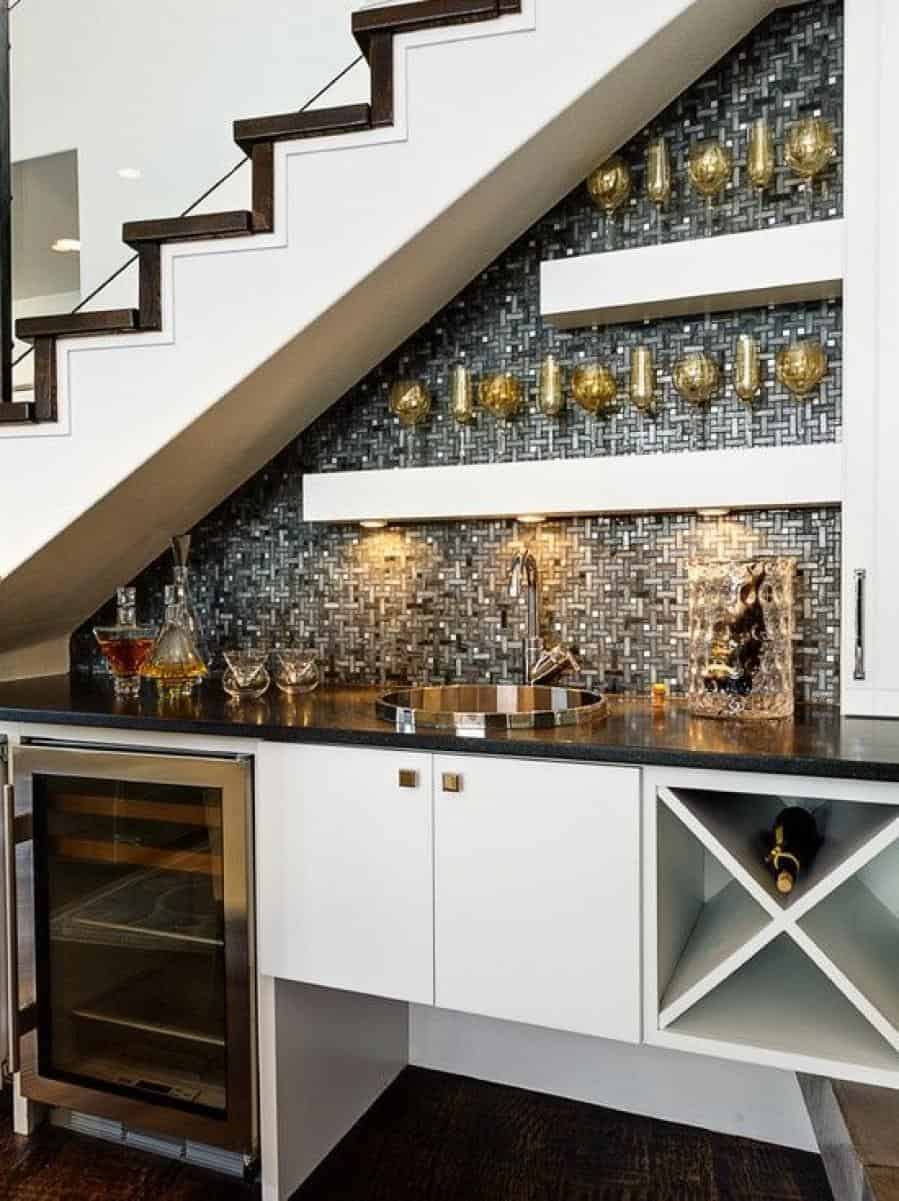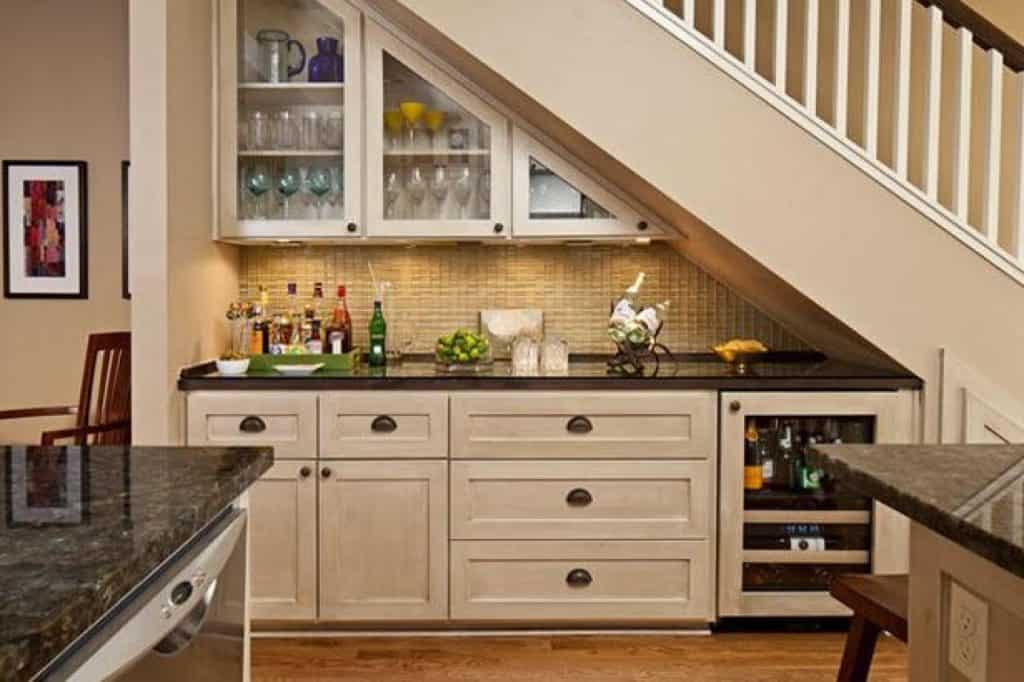 Place your kitchen under the stairs and save lots of space in your home in a super smart way.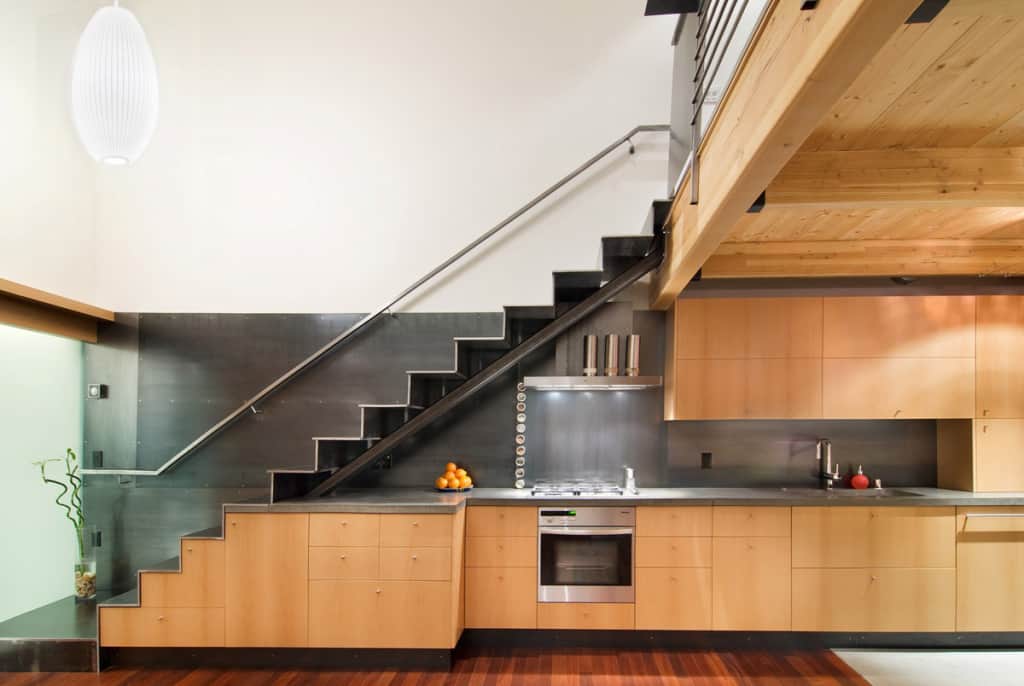 Add shoe and coat storage under your stairs and get rid of the mess from the entry door effectively!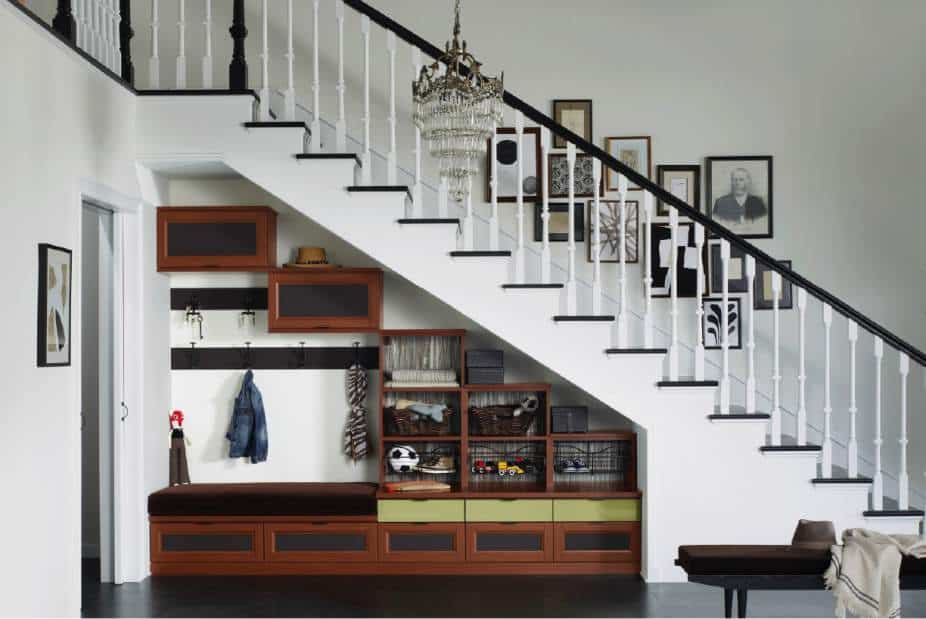 What do you think about these under-the-stairs designs? We would love to hear your opinion on the subject in the comment section below !