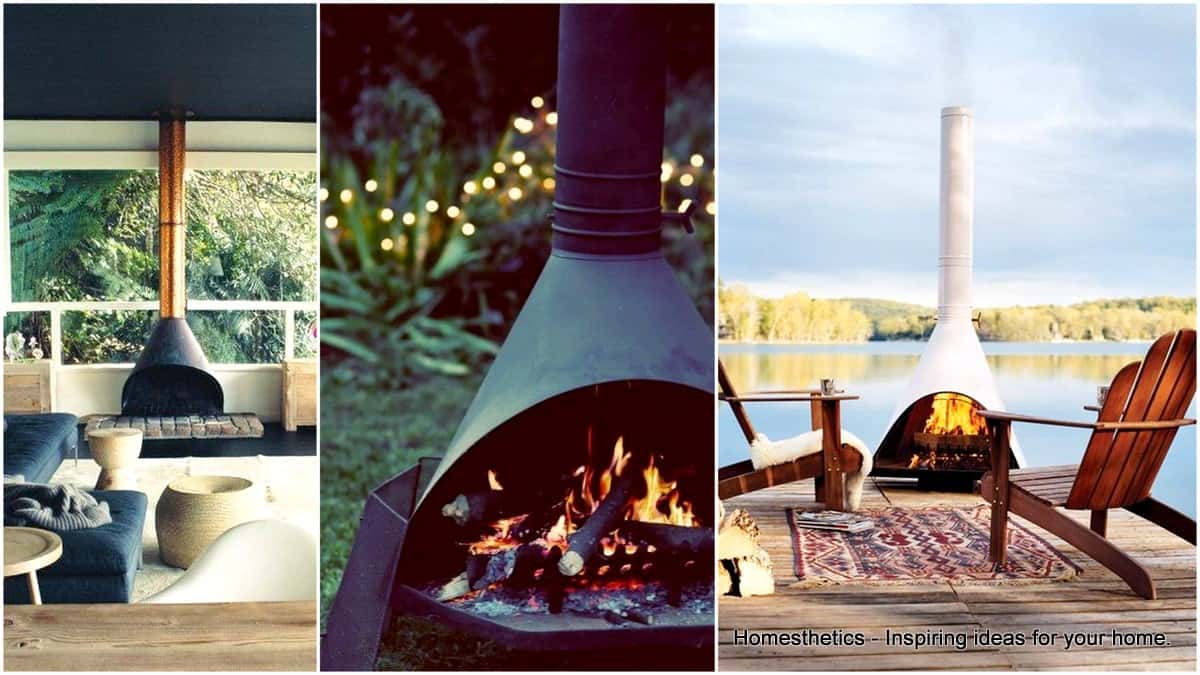 Have you ever been hit with a puff of nostalgia, to have a traditional fireplace in your house for you to warm up against the cracking wood and crackling fire as the cold, hard, winter wind blows against the windows and creates a low, resonating, whistling hum throughout the night?
Many of us indeed do. But, what can one really do? Building a traditional brick and mortar hearth isn't easy anymore. You need to break down a section of the wall, create a hollow area in it, prepare a cavity that is robust enough to withstand the high temperatures and not buckle under the pressure. Such major refacing and customization also takes a lot of money, and only threatens the structural integrity of your wall.
Malm Fireplace 101
What is a Malm Fireplace?
Malm has known this wish of yours since the 1960s and continues to provide easily installable fireplaces that require minimal changes to the look and feel of your house, all that while adding a unique element to its decor with the futuristic yet vintage looking beautiful fireplaces. What's more, these fireplaces never need to touch the ground. They are suspended in the air with the long chimney nozzle acting as a harness and a pillar for them.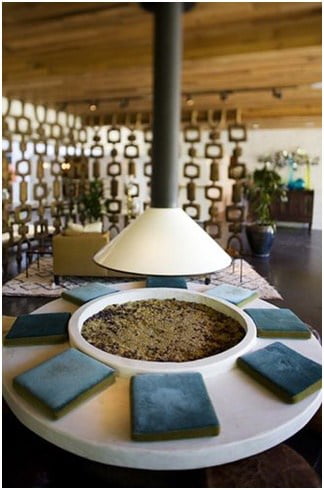 via pinterest
These vintage appearing, freestanding and floating hearths have their birthplace near the wine country of California, another place that brings to your home an extra slice of elegance and beauty, with the delicious wine coming in long nozzled wine bottles. Malm has been carefully designing and manufacturing its fireplaces in Sonoma County since the past fifty-seven years.
Like Harley Davidson and Triumph build their motorcycles with an extra care for the design, and melt both tradition and modernism for perfect balance, Malm too crafts the fireplaces with an outlook bent on impressing every eye that beholds the hearths. The designers behind the fireplaces are inspired by the appeal of postmodernism and offer the hearths in a range of colors like clay, camel, ash, almond, terracotta, slate gray, black, blue, forest green and white. They also have specialty finishes, from stainless steel to porcelain, brass, and nickel to matte black, glass and copper plating.
Malm not only has a variety of models, it also takes orders from customers for customized fireplaces that are designed uniquely for the one ordering. And these designs come in an assortment of sizes, from standard to large units. The designers encourage customers to sketch or create designs the customers feel are appealing and suit their decor, or work with Malm's designers to create something really exotic. All in all, Malm has designed over three hundred and fifty such unique fireplaces for both personal and office use, wowing customers all along.
But, aesthetics is not the only element of focus for the company. Quality control is rigorously regulated. Substandard materials are a clear no. After all, any compromise in quality can result in hazardous accidents.
Quality
Malm fireplaces are of high quality and high minded design, but what also makes them stand out and in demand is the fact that they are extremely efficient and compatible with the rapidly fluctuating lifestyle of the modern world. It is true that people simply do not have the same amount of time to invest in preparing a fireplace as they did before. You could blame it on the rise of social media, or the longer work hours, or the clear inability to do beyond one absolutely must.
Malm knows this. It is a wholesome investment of your time and energy to heat up a traditional brick fireplace. It does take many hours to heat it up sufficiently enough to warm your house and even then a lot of heat is wasted with the downside of the heat radius not being as far reaching as one would wish.
A Malm fireplace has a very high rate of heating, and it radiates the heat in equal measure around it without wasting any energy. Moreover, you can have a clear look at the fire from any angle, helping you regulate it when needed and also giving you a view you desire.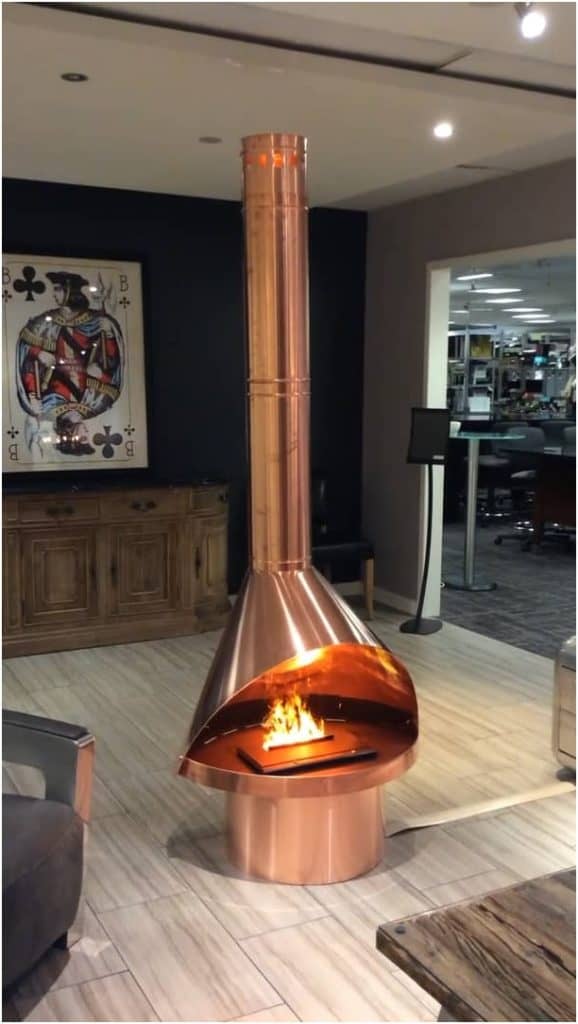 via pinterest
The Timeless Designs
Apart from creating custom models commissioned by aficionados who want a fireplace that's entirely unique, Malm does offer a variety of exquisite designs with their own special upsides. The Carousel, The Spin-A-Fire, The Fire-Drum, Zircon and the Lancer are the main options, with several sub variants available in both firebrand and gas options.
The Carousel
This freestanding fireplace comes in two models. One is the standard and long used wood burning option, and the other is the more efficient gas burning option.
The Wood Burning Carousel Fireplace is mighty in both its design and its performance. This wood burner has a patent that makes it extra special. The internal design of the fireplace provides an almost complete burn while keeping the ash pollution to a bare minimum. It is a model that is touted to be one of the finest works of Malm and brings a sense of pride to the owner of it. The Wood Burning Carousel is available in porcelain colors, satin and matte, and in stainless steel and solid brass.
This model is substituted by its gas-burning relative. The Gas Carousel hadn't come into being for twenty-eight years after the vintage Wood Burning Carousel was crafted. A gas burning fireplace saves you the hassle of buying wood for the hearth. And even though it has a fundamental difference from its cousin in terms of basic functionality, it does not compromise on both design and quality. It has more varieties of color than the wood burning carousel, with up to ten decorative options that are painted upon satin brass or porcelain.
Moreover, it comes with a remote control system for ignition and can be installed anywhere in the room, either against a wall or in a corner or freestanding in the center of the hall. And it does not need to keep a big distance from combustible materials either, with only a 6'' clearance required.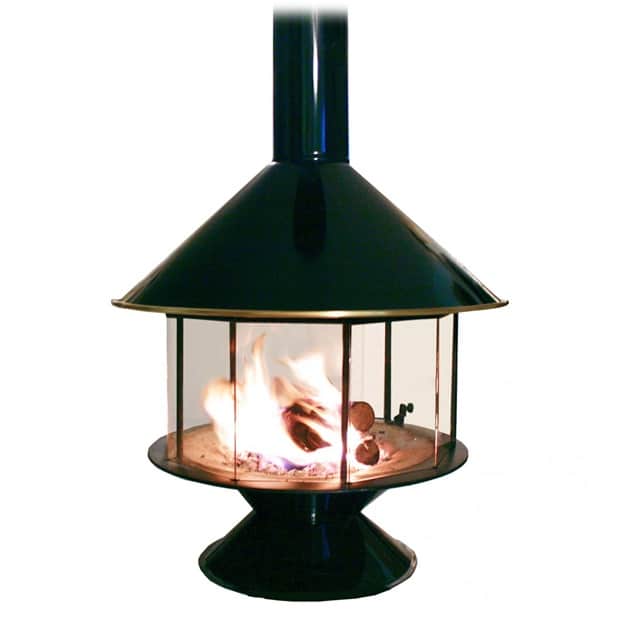 via pinterest
The Spin-A-Fire
The Spin-A-Fire wood burning model is as appealing in its look as the firebrand that burns within in. It comes in both indoor and outside air models, and need to have a clearance of 24" from combustible walls. It comes in a couple of varieties. A plated variety needs a 6" all-fuel chimney while a porcelain and black variety needs an 8" all-fuel chimney, both measurements when attached to the top of the hood.
Efficient in its burning and long lasting in its sheen, the Spin-A-Fire is available in brass and nickel as well. The Spin-A-Fire, like the Carousel, is available in two variants: firebrand and gas. Both firebrand and gas variants are not free-standing models.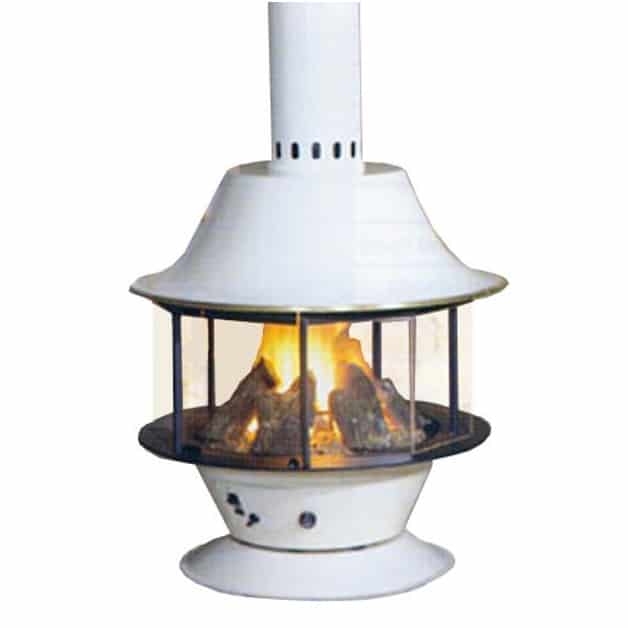 via pinterest
The Fire-Drum
The Fire-Drum model is a beauty to behold. Malm's very seventies looking model has a twenty-eight inch interior diameter to its drum-like huge opening area. It is lined with refractory brick to help you have combustibles at a closer distance of 8" without increasing the risk of fire hazard. Every Fire-Drum piece comes with a fire screen and it is featured in brass, copper and nickel plating with porcelain and matte black color options. The piping section has two pipes of the same color as the drum and comes with a recommended grate.
The Fire-Drum comes in a few models. Fire-Drum 3 is the basic model while the Fire-Drum 2 is more aesthetic in its appeal. The Fire-Drum 2 has a close wall clearance and is constructed using heavy gauge steel. Both models are not difficult to assemble.
The Fire-Drum 2 and 3 come in gas variants too, with the G suffixed beside the numbers on catalogs. The gas variants are cleaner, more efficient and far more convenient to use than the firebrand variants. They are also more stylish and have artificial logs that resemble real wood embers glowing in the fire to dissuade you from feeling the lack of a real wood burning aesthetic. These logs, made out of ceramic, are so realistic that they give off the look of coal and embers.
The gas variants are available in matte black, and all porcelain colors and a fire screen is included with both. The interior diameter and the viewing opening are same as the firebrand variants.
The metal hood of the fireplace radiates more heat, and it has a safety pilot system. You can use either LP gas or natural gas for burning the fire, and the fire can be regulated with a thermally actuated damper. The wall clearance is just 3" and the diameter of the heat radiance is large.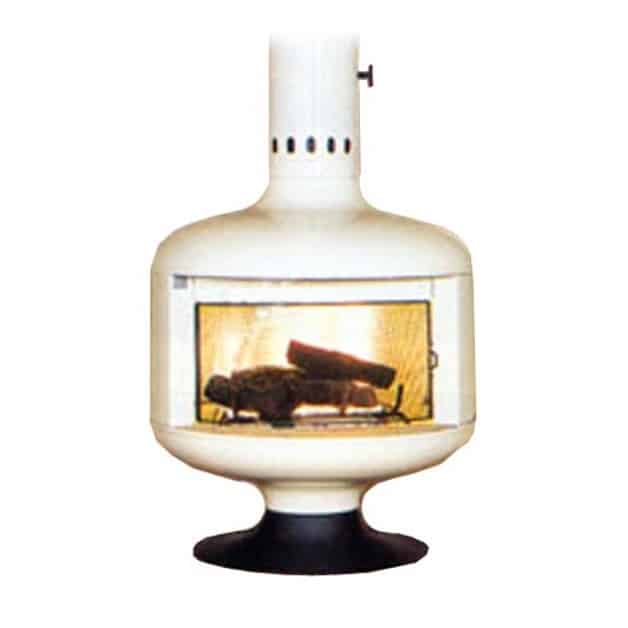 via pinterest
Zircon
The Zircon model comes in four options. The Zircon 30", the Zircon 34", the Zircon 38" and the Zircon 34" Gas.
The Zircon 30" variant has a conical shape to it and brings much-needed warmth to your house. Like the Fire-Drum model, it is available in all then porcelain colors as well as the standard matte black one. It has a lift-off screen and two sections of pipe, along with four refractory bags from Malm.
The Zircon 34" variant is larger than the Zircon 30" but offers the same features as its smaller cousin and is available in all colors, unlike the largest of the three, the Zircon 38" which can only be bought in the standard matte black color.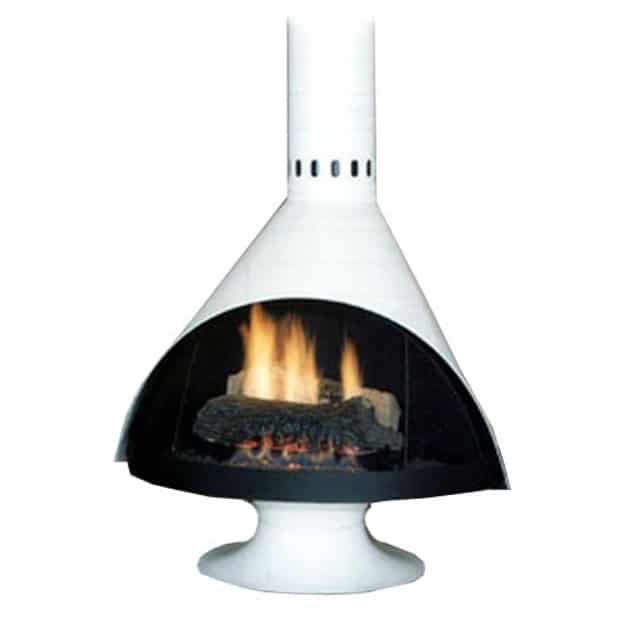 via pinterest
The Lancer
The Malm Lancer is the cutest model of all, and has a cone shape that looks elegant in any of its porcelain colors.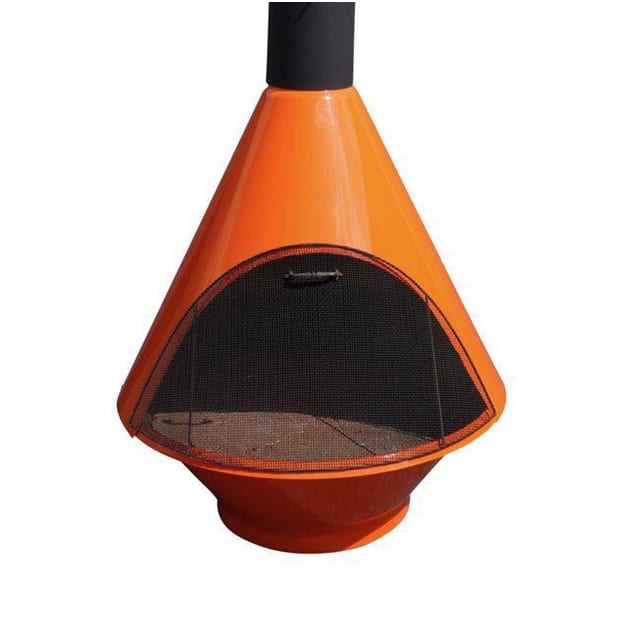 via pinterest
Custom Designs
As mentioned before, Malm does provide its customers with the option of custom designing their fireplace, including completely glass panels that through their clarity provide an unhindered view of the fire. The finishing of these custom designs have oil finishing options too, apart from the standard matte, porcelain, stainless and bronze finishing. These customisations can be as high as thirty-six feet and have bases as wide as hundred square feet. All custom designs are not tough to assemble and are easy to ship.
Legacy Of The Fireplace
According to Donna Gunther, who is the founder and owner of a Los Angeles based design company named Surfing Cowboys, the Malm fireplace could not have reached its popularity if not for the coincidental rise of prefab housing mass production. Commercial fireplaces were not a thing, and once they did become popular in the eye of the public, newer design elements and color schemes were introduced to complement and play along with the pop-like vibrancy of interior decoration that boomed throughout the 60s to the 80s.
The colors, at first expanded upon to create a variety and invite more buyers, have formed an identity of their own, standing out in-house decor amongst furniture pieces. While the fireplaces are available in a large palette, some customers like to go for even zanier and rarer color schemes and choose to repaint the fireplaces, even though they run the risk of weathering and cracking up. It is recommended to look for the colors more than doing it yourself.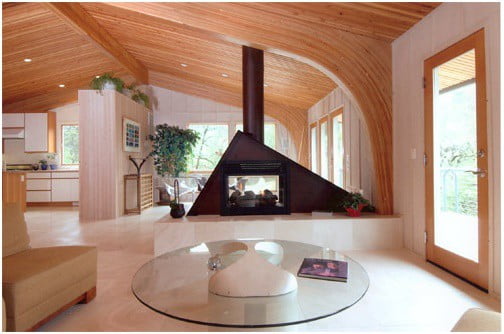 via pinterest
How To Install
Even though on purchase you receive a detailed booklet telling you everything about each model, from the dos and don'ts to the how-to section, it is always recommended to install the fireplace with the help of a professional fireplace installer. Malm and companies of its ilk do provide provide installation options.
If you live in an apartment or housing area, you will need to check for permissions before you go ahead and purchase a fireplace that looks prettiest to you. Some places do not give permissions to install fireplaces and it might make you come under legal fire later on if you do so.
The Malm fireplace perfectly combines funk and vintage hues for your house and is, by all means, the ideal housewarming gift for someone you love.
In the age of central heating systems and growing adverse temperatures, traditional fireplaces simply have nowhere to call home, except for where they have been created long ago. A Malm fireplace, in both its firebrand and gas versions, is the perfect reintroduction of the fireplace tradition.
What do you think?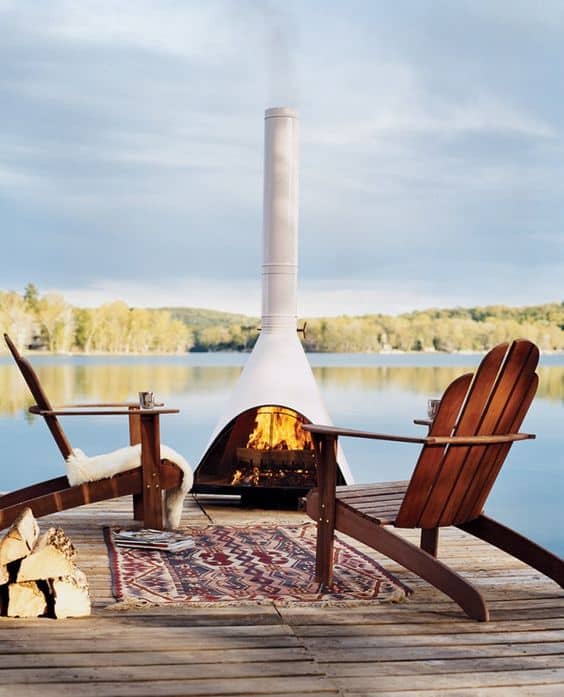 via Pinterest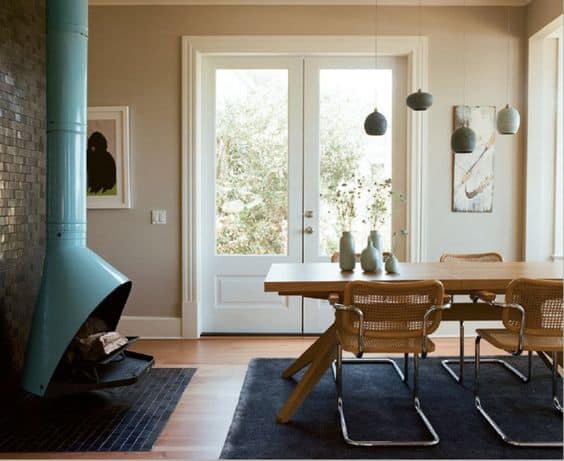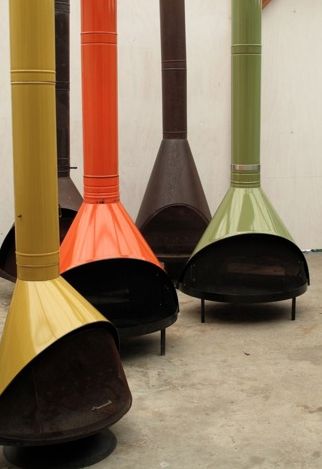 via suburbanpop.com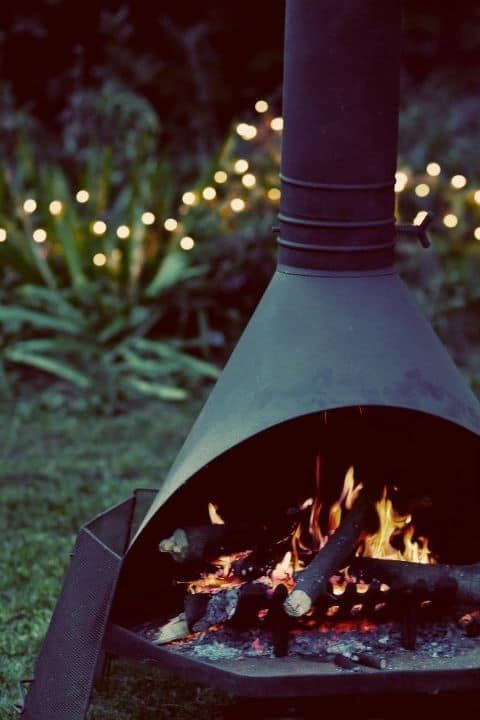 via Pinterest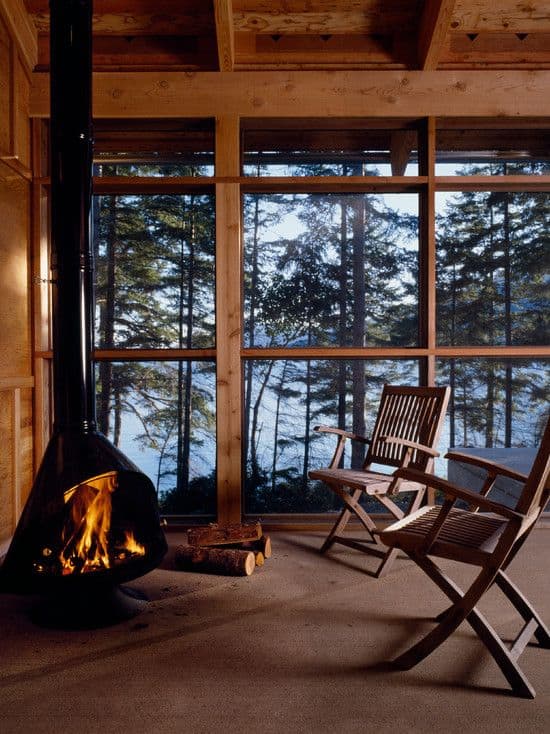 via houzz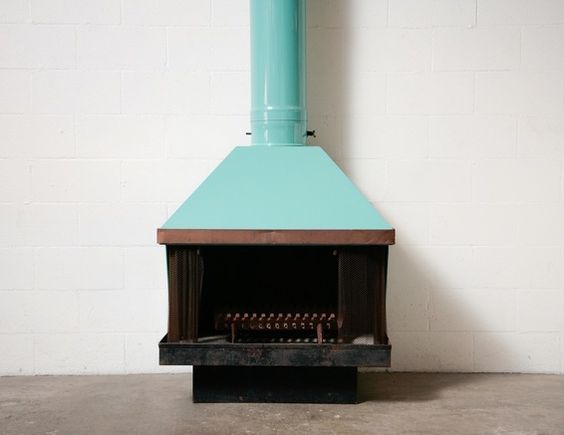 via ohsolovelyvintage.blogspot.com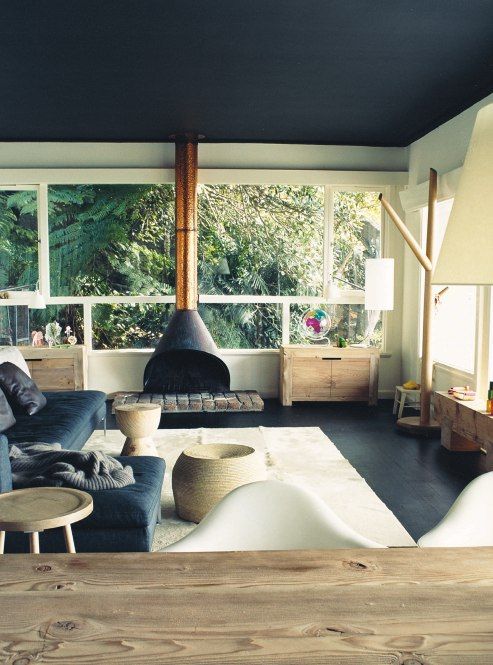 via insideout.com.au 
Related Articles
6 Best Wood Stove Fans | Buyer's Guide
19 Types of Fireplaces for Your Home
To Mount or Not to Mount a TV Over The Fireplace – Pros & Cons
20 Stunning Firewood Storage Focal Points & Their Magical Fireplaces
Backyard Landscaping Design Ideas-Amazing Near Swimming Pool Fireplaces
Backyard Landscaping Ideas – Exterior Fireplaces Meant to Enhance Your Living Quality
9 Best Pull-Down TV Mounts to Use 
13 Best Copper Fire Pit to Enjoy This Fall