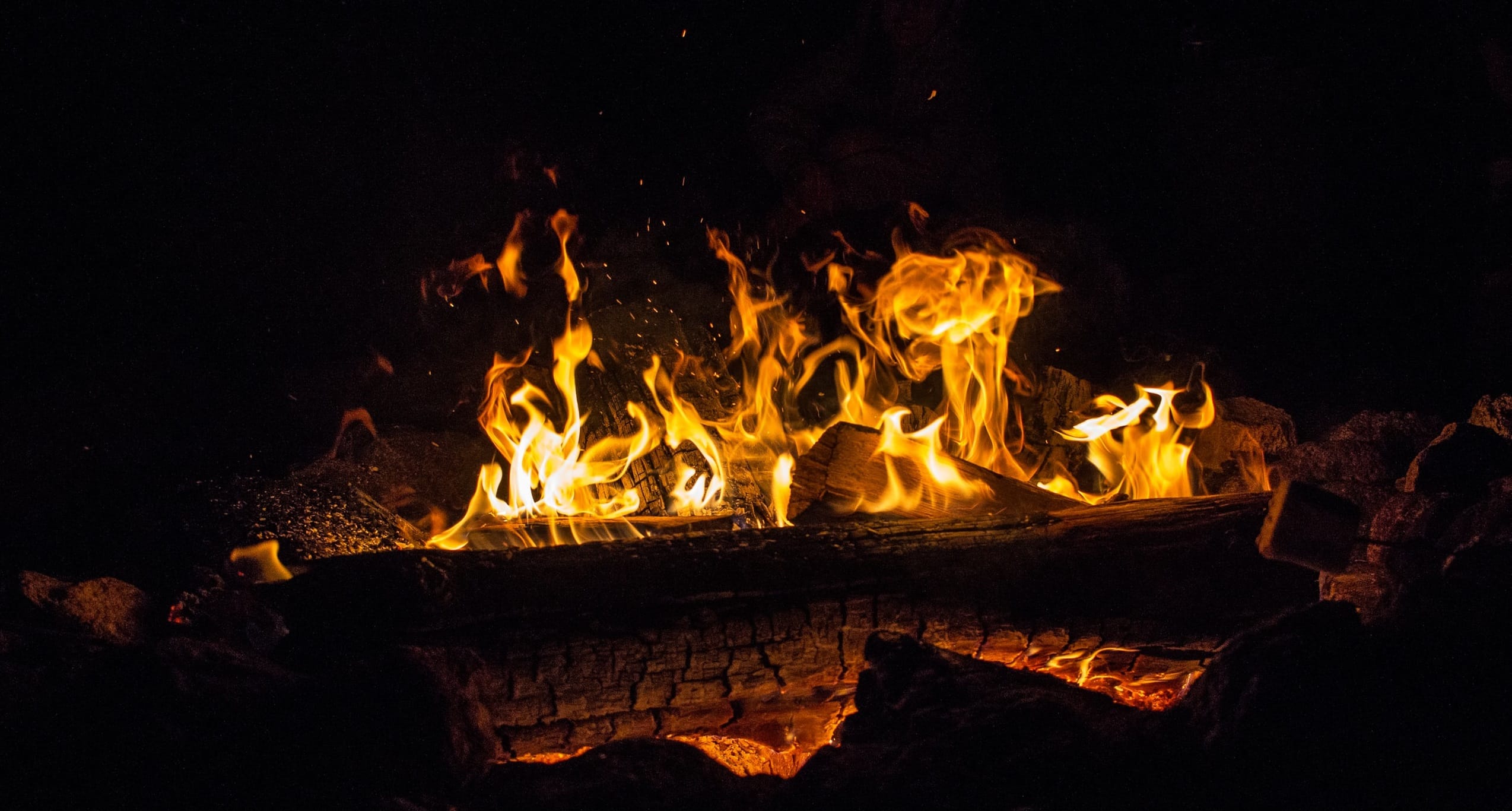 Are you worried about selecting the wrong set of gas logs and then face the disastrous consequences of not being able to them?
Well, we understand; it can get challenging to choose the right set! Especially if you're not aware of the different features or specifications that you need for your fireplace. Gas logs are a great option when you love the rustic appeal of the crackling fire, but you don't like the clean-up.
Nothing beats the warmth, comfort, and ambiance that a fireplace can add to your home, during the chilly nights and the dark days of winter.  You'll get a wide range of options for which are available to match the feel and style of your home. These gas logs can also be used for indoor and outdoor heating purposes.
The fireplace will have a more sleek and contemporary look when you use gas logs for heating your home. They are known for being budget friendly, clean-burning, safe, and energy efficient.  It is a suitable alternative which has been designed for the wood-burning fireplaces.
Now that I've got your attention, without further delay, let's look into the best options of gas logs available right now!
Best Gas Logs
The ceramic fiber of the Barton Fireplace, which is used to construct each piece of log, is suitable for both indoor and outdoor uses. They can also withstand temperatures of around 1,832 degrees Fahrenheit. You don't need to worry about scratches on your fireplace by the logs as they have been designed with caution and have smooth edges.
You can use these logs for all types of fireplaces like the direct vent, standard fire pits, propane fireplaces, electric fireplace inserts, etc. There are no issues of toxic flames being released as these logs do not leave behind any types of ash or residue. So, this is going to be safe for you and your children.
Just like your real wood logs, these also look the same as they glow red when they have been placed in the fire. The texture and colors of these logs were made to emulate the appearance of real wood. 
You can choose to arrange the logs as per your needs. You will be getting around 10 gas logs that come in 5 different designs, so you can use your creativity to place them, or keep it in random order by making appear more natural.
Overall, the size of the logs range from 10 inches to 15 inches in size, and this set of ten ceramic gas logs will not make your fireplace look empty again. These are also lighter in weight when compared to the original logs. Every piece has been made with highly durable ceramic, which is designed to burn for long hours.
The finest quality of lightweight fibers has been used to make these ceramic gas logs. It can sustain high temperatures of up to 1000 degree Celsius. 
Each of the logs has been sculpted carefully to simulate the beauty of real wood. When they are placed on the fire, you'll be able to see a few red or orange spots on the logs. You can use them along with your fire starters, current gas logs, crackle flame fire logs, lava rocks, and glowing embers.
They burn clean as they do not produce any residue, odor, or ash into the air. The Regal Flame gas logs are safe as they also tend to cool down quickly. You can use these logs for any type of fireplace irrespective of whether it's placed indoors or outdoors. 
You'll be getting a set of 5 ceramic gas logs while the size ranges from 9-16 inches, with three of them being 9.5 inches and the other two are 14.5 and 16 inches respectively.  You can arrange these logs according to your choice by placing them around the flame. These gas logs have a unique look due to the birch wood finish, and they tend to become darker in color after a few uses.
Looking out for a set of logs that will last?
With this set 10 ceramic wood logs, you don't have to worry about placing another order very soon as they are quite durable for the price. The Natural Glo gas logs don't emit any soot or odor, and it will be safe for your family.
You can arrange these gas logs just like you would prefer to have them, and the design simulates the look of the real wood. You don't have to worry about any residue being left behind, and they will produce natural heat from your fire, which you can place either indoor or outdoor. It has a versatile design that goes well in a modern fire table that has glass or lava rock, or a fire pit, and even in an indoor gas fireplace. 
You'll be receiving three pine cones along with a set of 7 gas logs that have a unique design. The logs are pretty small as compared to other ones in this list as they range from 4-9 inches.
The fireplace can be arranged in different ways as they look like the real logs and are great for decorating your fireplace.  You can use them for your small fires but not the large ones, and they don't burn, but it can be used for ornamental purposes.
Peterson Real Fyre log set is known for its stunning craftsmanship which captures tradition and excellent quality.
A right amount of focus has been put into the design of these gas logs. The small details that are highlighted on the bark help to enhance the look of natural wood. This set comes along with a vented burner, and the logs can only be used with natural gas. 
Moreover, excellent refractory ceramics have been used for making these logs, which will provide you with radiant heat even after you've turned off the burner. To ensure maximum enforcement, each of the logs comes with a steel rod insert. And the vented design helps them to burn efficiently and reduces pollution.  The set includes sand embers, custom grate, six gas logs, and a burner. 
The maximum length of the logs is about 24 inches, which makes the set suitable for use in your medium and large size fireplaces.  These logs usually vary in size, so it creates a look that is similar to your real wood-burning fireplace.
You'll be provided with everything that you need for installation along with this set, so you don't have to buy every element separately.  But, you might need a professional to help you out with the installation process. This Live-Oak log Set can be used to heat your small room, and you can use it as a secondary heat source too.   
If you're looking for a log set that will bring warmth and style to your home, then this set by Pleasant Hearth will be a good pick.  You don't need a flue or a chimney because a vent-free technology has been used to design this product. You have the option of using this log set with either propane or natural gas.
You don't even need to worry about any mess being created like the times when you've used the real wood burning stove. It has minimum clearance design, and you can insert these logs into every size of the fireplace.  A remote controller has also been included in the set which works as a programmable thermostat or as an ON/OFF switch. 
It also includes a burning pan which looks like a real wood fire with a glowing bed of ashes. This set doesn't require any electricity to function. And it has a heating element, so you don't have to use it just for decorative purposes.  This heating system can be used to heat a space of up to 1,100 square feet. It is a little pricier when compared to the other log sets, and you will require professional help for installation.
The ten-piece ceramic gas logs are designed with the most excellent quality of the lightweight ceramic fibers. It can function well up to a temperature of 1000 degree Celsius.  You don't have to fear about any damage being caused to your fireplace as the logs have been designed with smooth edges. 
You can keep these logs in your fire pit or the fireplace. The set has logs ranging from a size of 10-15 inches. They have been sculpted perfectly to look like the real woods. You'll also notice the red or orange spots that come when the logs are burning, which makes it look more authentic. 
 It's not messy, as the gas logs by Regal flame burns clean, and doesn't leave behind any ash or residue.  Therefore, your home and family will be safe from any toxic fumes.
It looks like real wood, and you can use the logs on any fireplace that uses gas. The logs might not be an ideal option for use in the large fireplaces. And the logs are also thinner and smaller than the other options that we have in this list.
These ceramic gas logs have been designed with the most exceptional quality of the ceramic fibers, which can take up to 1000 degree Celsius of heat.  
Your fireplace will not look bare, once you start using this set of 9 logs, which have a thickness of around 2-3 inches.  The shortest of the logs have a length of about 4 inches, while the longest one is approximately 9 inches. Each of the logs is ock extremely detailed, which gives it a unique and authentic look.
If you have a large fireplace, then you can get the set of 18 ceramic logs by regal Flame. But, for small fireplaces, the set of 9 will be suitable enough when you don't have enough space for placing the large logs. You can use them in different types of fireplaces (gel fireplaces, fire pits, electric inserts, etc.) including your indoor and outdoor applications. 
There is no soot or chemical odor which is produced when the logs are burning, and they also tend to cool down quickly. The logs are also quite small and will not be ideal for using it in the medium to large size fireplaces, while the thinner ones are barely noticeable in few designs of fireplaces.
These gas logs are safe, durable and they don't even emit toxic fumes like other low-quality fireplace logs. You can set the logs in whichever style you want. The large size and realistic look of the logs give you the option to arrange them in any form, and you'll still get the look of a full fire.
You can enjoy the natural heat from burning these logs without the hassle that you have to face with real woods. The ceramic fiber is porous, and it can emit the right quantity of heat from the fire.  It will keep you warmer than using cement logs or cut glass. The intrinsic details that have been carved on these logs give it a natural look. 
The set comes with ten pieces of log in various sizes from 10-15 inches, which have five different designs, so you can give a fantastic look to your fire by using your creativity. 
But you should at least leave around 1.5inches of a gap between your logs and the gas orifices. If you block the orifices, then it will cause incomplete gas combustion that can lead to carbon build-up, odors, and other damages. And you need to purchase the burner separately for this unit.
This log set comes with a vented burner, and it has been designed to be used with natural gas. The vented design ensures that the logs will burn efficiently and not cause any pollution. Since the longest point in the set of gas logs is 24 inches, so it is perfect for being used in your medium or large size fireplaces.  The logs come in varying sizes, so it gives your fireplace an authentic look. 
Each small detail that has been hand painted on the logs emulates the definitions which are present on the real wood.  Your set will include a custom grate, sand, burner, embers, and six gas logs. 
The set already has a burner included, so you don't have to purchase each element separately.  And the gas logs are stacked in a grate which simplifies the process of installation. You can use these logs to heat your room or as a secondary heat source. 
It will take the logs about 20-30 minutes from the time that you burn them, to radiate the right amount of heat. These logs are made of superior refractory ceramics that will keep the place warm even after you have turned off the burner.  But this set does not come with a gas regulator; you will need to use the gas line valve to turn the fire on or off.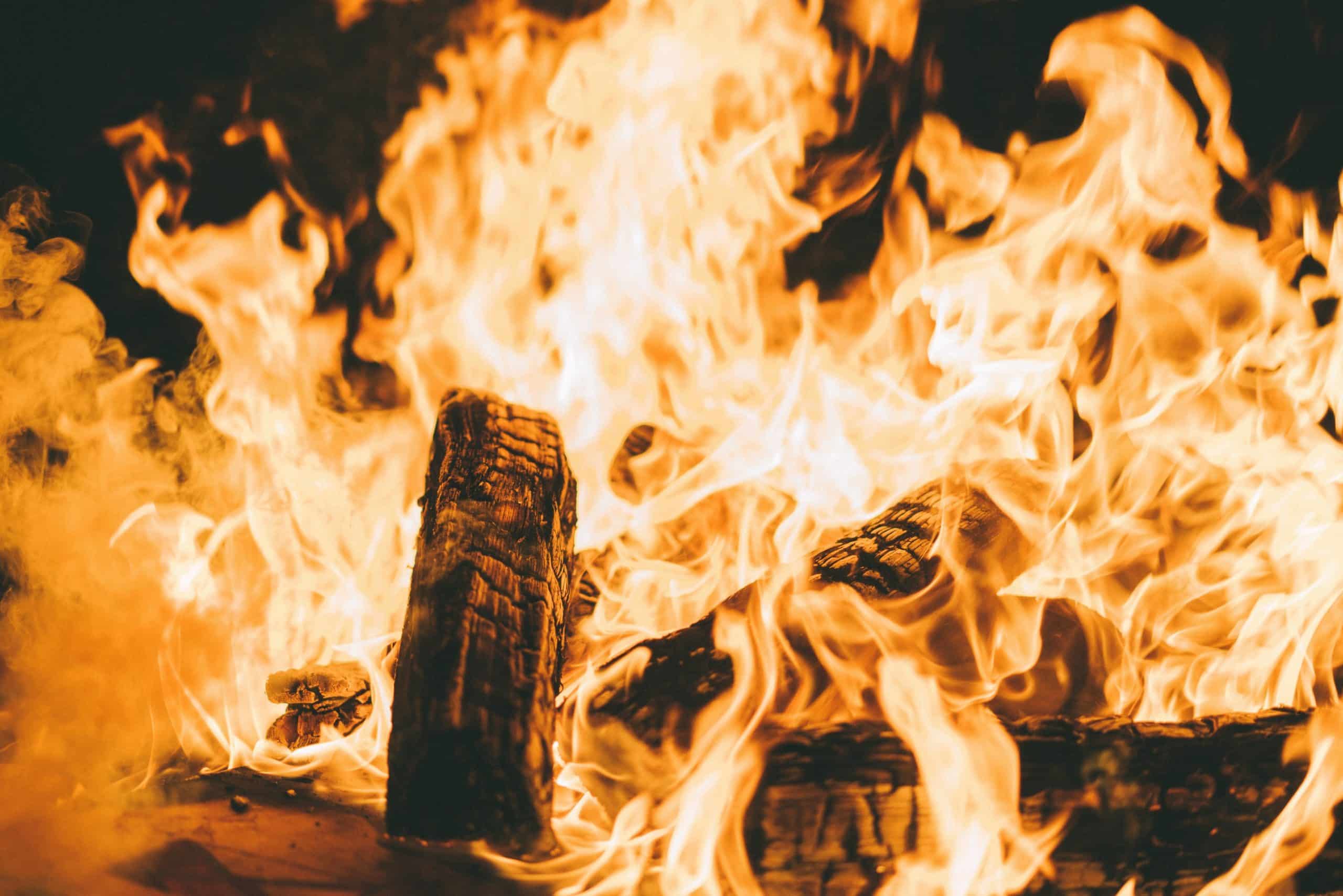 Best Gas Logs Buyer's Guide
1. Which type of fuel source do you prefer?
The most commonly used fuels for most of the propane gas logs are liquid propane and natural gas. Few people are already aware of the fuel they want to select. But many are still confused, so let's check out the pros and cons of the fuels to help you make a better decision.
Liquid Propane Advantages 
You can use it in places where the service of natural gas is unavailable.

You can operate it without any appliances or natural gas lines.

It burns around three times hotter than natural gas, as it contains more amount of carbon dioxide.
Liquid Propane Disadvantages 
You need to install a dedicated tank for it outside the house.

A propane dealer should be contracted for refilling your tank.

It comes with a higher price tag than the natural gas logs.
Natural Gas Advantages 
It is lighter than air, so after combustion, it vanishes into the atmosphere.

It's inexpensive when compared to the price of propane gas logs.

If you have a natural gas oven or heater at home, then selecting natural propane gas logs will be a more comfortable option as your home is already set up for the use of natural gas.
Natural Gas Disadvantages 
You might not get natural gas service in some areas.

The buried gas service lines need to be hard-piped to your appliances.
2. Which type of gas logs will be suitable for your home?
You need to choose from the two types of gas logs: vented and vent-free. The primary function which separates these two types of gas logs is that your vented logs will require some means to vent out the combustion by-products. And the vent-free gas logs do not require any such forms of the exhaust.
Vented Gas Logs Advantages 
It is cheaper when compared to the ventless logs.

The vented logs create higher and realistic-looking flames than the ventless logs.

It's suitable for homes where the ambiance created by the gas logs holds a higher value than the heating capacity.

A carbon-monoxide detector is not required.
Vented Gas Logs Disadvantages 
It requires more fuel than the vent-free logs.

You need a chimney or any other type of exhaust for using the vented gas logs.

It provides less heat than ventless logs.
Vent-Free Gas Logs Advantages 
The fuel in these logs should burn almost completely to cause less pollution.

It has the right amount of heat output, so it's better for efficient heating purposes.

You can keep them in your fireplace or the self-contained cabinet as venting is not required.
Vent-FreeGas Logs Disadvantages
When you burn the vent-free logs, it can cause a depletion of the oxygen level in your living space, so you might have to open the windows at times.

It produces smaller and less realistic flame than vented gas logs.

There can be a slight odor from burning these logs.

It requires a carbon monoxide detector or an oxygen depletion system in the home.

You need to check the local regulations of your area, as it might be illegal in some places.
3. How will you like to control the fireplace?
You need to decide whether you want to light the gas fire by using a match or with remote control. There are also few gas logs in which you can alter the size of the flame by using a thermostat. The greater control that you go for in your gas logs will demand a higher price.
4. What proportion of gas logs do you need?
The gas logs should blend in well with the size of your fireplace. But, there should be enough space on the sides to prevent blockage or overheating of the gas valve. The way you choose to control the fireplace and the fuel type will also affect the selection of the size of your logs.
When you start to shop for your gas logs, there are four types of measurement of the fireplace that needs to take in prior: the depth, the back width, the front width, and the opening height.
Final Words
Every home and its homeowners have different requirements, so we have given you a simple walkthrough to help you select the perfect set of gas logs. Bear in mind that the specifications of each type of gas logs should be read well, as there are legal requirements involved in some areas. Go ahead, and pick your gas logs to keep your living space warm and comfortable this winter.
Related Articles
11 Best Firewood Rack to Consider
19 Types of Fireplaces for Your Home
To Mount or Not to Mount a TV Over The Fireplace – Pros & Cons
38 Rustic Country Cabins With A Stone Fireplace For A Romantic Getaway
6 Best Wood Stove Fans| Buyer's Guide
9 Best Pull-Down TV Mounts to Use
13 Best Chainsaws for the Money 
9 Best Indoor Natural Gas Space Heaters