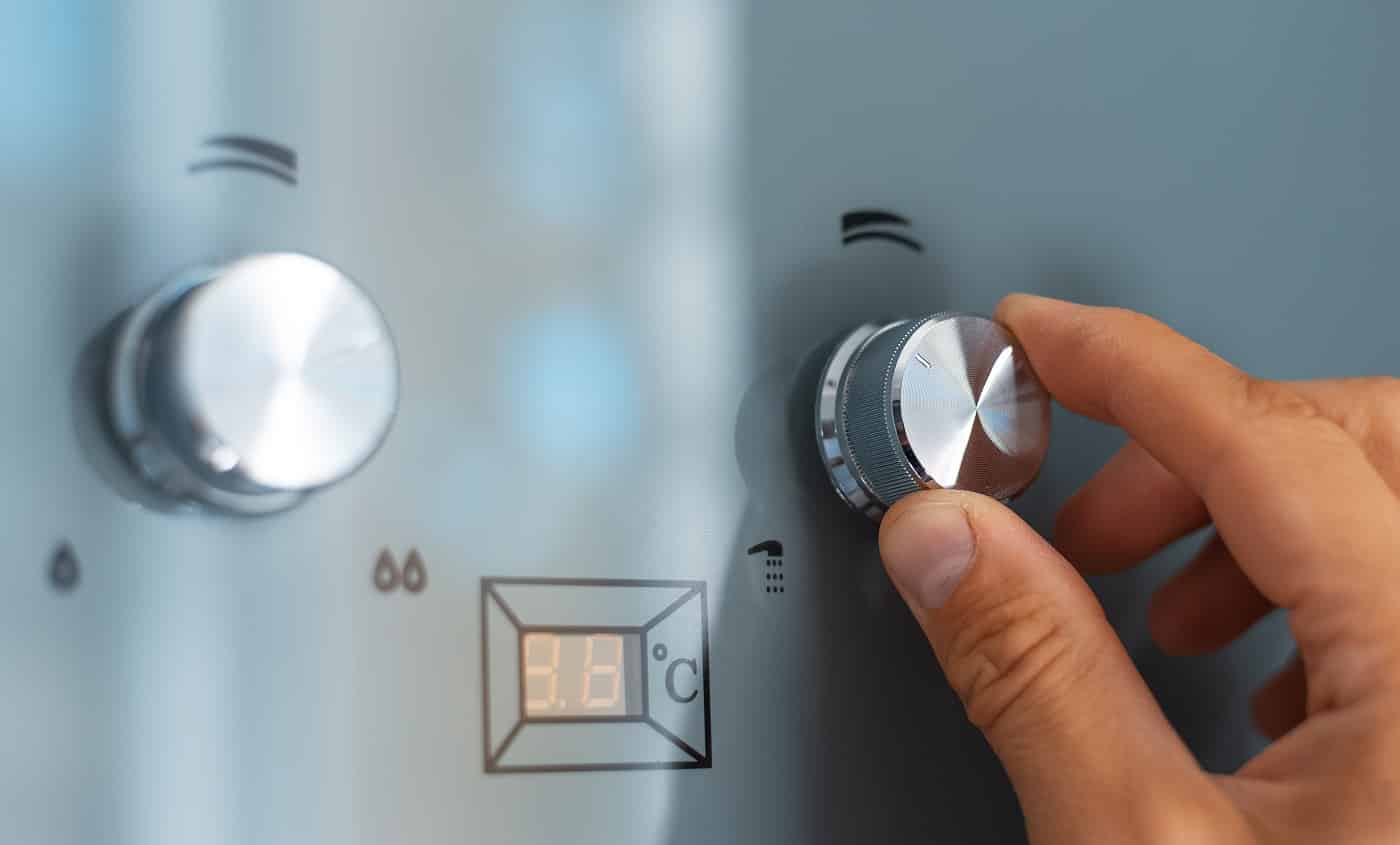 Is it difficult to keep yourself warm and cozy in the harsh winters? Well, not if you get yourself an indoor natural gas space heater.
These heaters have recently gained popularity, mainly because of how effective they are in combating cold temperatures. However, buying a model that is easy to maintain and comes with multiple installation options is easier said than done.
Since there are quite a few factors to consider due to the many models available on the market, choosing the ideal product can be a bit time-consuming.
So, in order to make your job easier, we have handpicked the top 9 indoor natural gas space heaters after extensive research and testing. And to make things a notch interesting, we have provided a buyer's guide towards the end of this article.
Now, without further ado, let's jump right in!
Best Indoor Natural Gas Space Heaters
For over 60 years, Mr. Heater has dedicated itself to designing technologically advanced and heavy-duty heating products. And the F299731 Natural Gas Heater is a true testament to the brand's unmatched quality and innovative technology. Integrated with a slew of practical features that work to provide ultimate heating, this model is an option you cannot afford to ignore.
Why Did We Like It?
This model is CSA-certified, which means it has been tested to meet performance and safety standards.  Naturally, we really liked its blue flame burner, which ensures that the product delivers an even convection heat without any odor.
Thanks to its dedicated legs and mounting hardware, you can easily mount it on the floor or to the wall as per your requirements. So, the installation would be the last thing that users would have to worry about when purchasing it.
Apart from this, it supports a maximum elevation of 4,500 feet, something that people living in higher altitudes will truly love about this product. But you can easily get it replaced in case of manufacturing defects, thanks to its 1-year warranty.
Also, it features a reasonable price tag, making it one of the best natural gas heaters that homeowners can hope to get their hands on.
What Could've Been Better?
We did not come across any significant downsides to this product during our period of usage. However, we would not recommend putting it on the lowest setting, as it tends to produce a strong unburnt smell. Besides, the flame keeps jumping and making fluttering noises when the device is on the lowest setting.
Pros
Backed by a 1-year warranty

Comes with a reasonable price tag

Easy to install

Meets the safety and performance standards
Cons
Produces a strong odor when kept on low settings
As you already know, Mr. Heater is one of the most reliable brands for gas heaters, so it made sense to add another exceptional model from this popular brand. Tested by experts to meet the highest standards for safety and performance, the Mr. Heater F299821 Natural Gas Heater helps warm cold rooms in no time.
Sale
Why Did We Like It?
As a product from a brand that has been operating since 1957, we are happy to say it meets our expectations. One of the best parts about this gas heater is that it can heat spaces as large as 500 square feet, making it an ideal choice for heating living rooms.
On top of that, it comes with wall mounting hardware and legs so that you can easily install it without even breaking a sweat.
But especially pleasing is its built-in thermostat, which does a great job at controlling the temperature automatically. While the blue flame heater warms the air directly, the infrared heater warms objects, both playing an efficient role in giving users an optimal heating experience.
Finally, like most other Mr. Heater gas heaters, it comes at a reasonable price as well.
What Could've Been Better?
Once again, we don't have much to say against this product, except for its poor packaging material, which makes it susceptible to damage during transit. So, check the product and all its parts thoroughly when it arrives to ensure it is in proper condition. Other than that, it works perfectly.
Pros
Comes at a reasonable price

Delivers top-notch heating

Easy to install

Controls temperature automatically
Cons
Poor packaging material used
Our next unit is another quality addition from Dyna-Glo, a brand specializing in the manufacture of a wide range of high-quality commercial and home products. On that note, allow us to introduce you to the BF20NMDG-4 Wall Heater from the brand. Sporting a bunch of useful features, it delivers satisfying heating results.
Why Did We Like It?
For us, the main highlight of this gas heater is its blue flame technology, which works just like your home's central heating system by transforming heat to warm the air. What's more, it does not run on electricity, due to which it is a reliable and handy option for backup heating in case of emergencies.
Unlike the previous two options mentioned on the list, it features a manual control system, which allows you to choose the desired temperature with just the turn of a knob. You'll also find that it's packed with simple-to-follow instructions, making it is easy to install, and you won't be requiring professional help to set it up.
Moving on, it features an economical price tag and is an ideal choice for users who don't want to invest much in a gas heater. Overall, it is one of the top-rated gas heaters available on the market.
What Could've Been Better?
It does a decent job for most parts, but we had a hard time keeping the pilot lit. Also, the base legs used in mounting the product on the floor are sold separately, which is a bit disappointing. However, we don't think users would mind these two minor issues, considering its budget-friendly price.
Pros
Comes at an affordable price

Temperature can be tweaked manually

Contain simple-to-follow instructions for installation

Reliable option during power cuts
Cons
Base legs are sold separately
Founded in 1982, World Marketing of America is known for delivering consistently first-class heating products at reasonable prices. And the KWN521 Gas Heater is no exception. Users from across the US have praised this product for its wide range of highly functional features. So let's dig a little deeper.
Why Did We Like It?
To begin with, it comes with a heating output of 30,000 BTU, which can heat the coldest of rooms in a jiffy. Plus, it sports manual control features, allowing users to adjust the heat settings at their convenience. Coupled with this is an oxygen depletion sensor that shuts off the fuel supply when the oxygen level gets low.
Now, it can heat areas up to 1,000 square feet, which makes it a lucrative purchase for homeowners with a big living space. Thanks to the detailed instruction manual, you don't need to hire an electrician or a handyman to set this product up for you. Sounds impressive, doesn't it? Well, there is more.
It has a responsive tech-support team that can address any issues that you might face with this unit. And lastly, it comes at a reasonable price, which ensures it delivers an excellent value for money.
What Could've Been Better?
Without a doubt, this product performs exceptionally well, mainly because of its broad coverage and increased heating output. However, it does not come with floor stand legs, which could be a major downside for those who want to mount it on the floor.
Pros
Delivers top-notch heat output

Has a broader heat coverage

Comes with detailed instructions

Has a responsive and helpful tech-support team
Cons
Does not come with floor stand legs
Next up, we have the FDT3IR Ventless Infrared Heater from the house of Avenger, one of the leading manufacturers of gas heaters. Featuring 5 different heat settings, this product is highly energy-efficient and is a notch higher than most options on this list. Keep reading to find out more about this unique option.
Why Did We Like It?
From a range of features, the one that caught our attention right from the get-go was its thermostat control, which lets users tweak the heat flow as per their requirements. It can heat up to 1,400 square feet of area, which is one of the highest we have seen on this list.
As far as the build quality is concerned, this gas heater is made by skilled workers using high-quality materials, ensuring that it stands the test of time with ease. Apart from this, you would be pleased to know that it features a 30,000 BTU, heating up spaces sooner than you can think of.
Now, the brand has taken effective measures to conserve energy and protect the environment by packing in a dual precision ported vent gas burner. This makes the product 99.9% efficient, without depending on the chimney or a lengthy outside duct. And finally, it is backed by a 1-year warranty, ensuring you don't incur additional expenses for any repair.
What Could've Been Better?
The installation is not that simple as the instructions are not mentioned clearly in the manual. Most of it is written in poor English, and that too without proper illustrations. So, we would strongly recommend getting a handyman for installing this one. Other than that, we weren't unable to find any other considerable drawbacks.
Pros
Backed by a 1-year warranty

Sports a durable construction

An eco-friendly option

High heat output
Cons
Installation process is a bit complicated
We are halfway through this list, and now it's time to talk about a noteworthy option from ProCom Heating. Highly productive and integrated with a load of features, the MGT30BF Gas Wall Heater from the brand can heat your home's air as efficiently as your home's central heating system.
Why Did We Like It?
Believe it or not, this model is not like the other conventional gas heaters. This is because it features a patented dual-fuel technology that allows you to run it either on liquid propane or natural gas as per your wish. It operates at 20,000 BTU, which does a decent job quickly heating spaces up to 750 square feet.
Apart from this, it comes with an oxygen depletion sensor for optimal safety. This ensures that your device stops pumping fuel if it senses a low oxygen level. Also, it features 5 different heat settings, each equipped with micro heat adjustments in between to keep your home warm and toasty for many chilly winters to come.
Now, if you are worried about fluctuations in temperature, you will love its thermostatic control, which regulates the temperature to keep the ambiance cozy. Overall, it is one of the best-selling gas heaters on the market.
What Could've Been Better?
Some customers reported that it has poor customer service. Despite being backed with a 1-year warranty on parts, many customers were not able to get the defective parts replaced. This is disappointing, especially considering its price and the other exceptional features.
Pros
Can be run on two different fuel

Heats rooms quickly and efficiently

Comes with safety features

Regulates temperature easily
Cons
Ineffective warranty on parts
The Rinnai EX38CTN is another good choice if you are looking for a premium quality gas heater. Featuring an output range of between 13,200 and 38,400 BTU per hour, this model has the potential to heat up your whole home. Now, obviously, there is more to this unit, so keep reading.
Sale
Why Did We Like It?
Premium and easy to install, this space heater is the perfect choice for those looking to invest in a product that will last them for several years. This means, even though you have to shell out some heavy dough, you can rest assured that you have purchased a highly efficient product.
It sports a smart control panel feature that prevents accidental operations, keeping it safe from the hands of children. Another advantageous feature is the programmable thermostat which easily detects temperature change and regulates it in order to provide a warm and comfortable experience.
Beyond that, we also liked that it is high altitude-approved, which is not short of good news for people living at higher altitudes. And lastly, it is backed by a 10-year residential warranty; now, this is something we don't get with most other gas heaters on the market. Overall, it's a product worth investing in.
What Could've Been Better?
This model is one of the most expensive gas heaters that we have come across, and hence it may not be within the buying capacity for most homeowners. However, it is worth investing in, given the various features you get. Other than the hefty price tag, we couldn't find any fault with this unit.
Pros
Backed by a 10-year residential warranty

Easy to install

Easily detects temperature change of below 1 degree

Long-lasting
ProCom doesn't need any introduction, as we have previously added a great model from the brand to our list. However, the MN1PHG Gas Heater from the brand deserves your attention. The reason? Well, It is packed with exceptional features that ensure it provides more heat per ceramic plate.
Why Did We Like It?
First things first, this model features manual controls, which allow you to tweak the heat flow as per your preference to create a comfortable and warm atmosphere in the room. Not to mention its heat output of 10,000 BTU, which easily heats areas up to 500 square feet.
The product doesn't need a chimney or an outside duct to perform efficiently, thanks to its vent-free gas burner. Not only does this make it more economical, but it also saves you the hassle of managing and maintaining a large duct.
Now, if you are worried about build quality, you would be pleased to know that it is manufactured by skilled workers using only high-quality parts and materials. Meaning, you get a durable and long-lasting gas heater.
What's more, like every other unit from ProCom, this gas heater is also backed by a 1-year limited warranty. So, you don't have to worry about defects any longer as the brand has you covered.
What Could've Been Better?
During our period of usage, we didn't come across anything faulty with this product. However, it is worth noting that it is not ideal for heating larger insulated areas. Hence, it works better in uninsulated spaces as it tends to heat objects faster than the air.
Pros
Backed by a 1-year warranty

Temperature can be regulated at your convenience

Efficient heating

Sports a durable construction
Cons
Not suitable for heating large insulated areas
As we are nearing the end of the list, here's another product from Ashley Hearth that you should consider. With the integration of a sealed burn system, the DVAG11N is an ideal choice for those who want to install a natural gas heater in their living spaces and bedrooms.
Sale
Why Did We Like It?
We were quite impressed with what this product had to offer. Straight off the bat, this gas heater comes with a sealed burn system, ensuring a safe and quiet operation. This makes it appropriate for use in bedrooms and living rooms.
Now, it sports piezo lighting technology for quick starts, which is a bonus and has a heat output of 11,000 BTU, sufficient for heating areas up to 375 square feet. Also, since it works on natural gas, it can be used even during power cuts and other emergency situations.
Other than that, the manufacturer did not skimp on the warranty. In fact, the product is backed by a 1-year warranty, a must-have feature when it comes to expensive products like gas heaters.
What Could've Been Better?
The installation process might not be the easiest, as the instruction manual that comes with the product is not detailed enough. So, either you need to know the basics of installing a gas heater, or you have to take professional help for installing it. We tried doing it ourselves, but it was a tedious process.
Pros
Backed by a 1-year warranty

Quiet operation

Starts quickly

An ideal choice for bedrooms and living rooms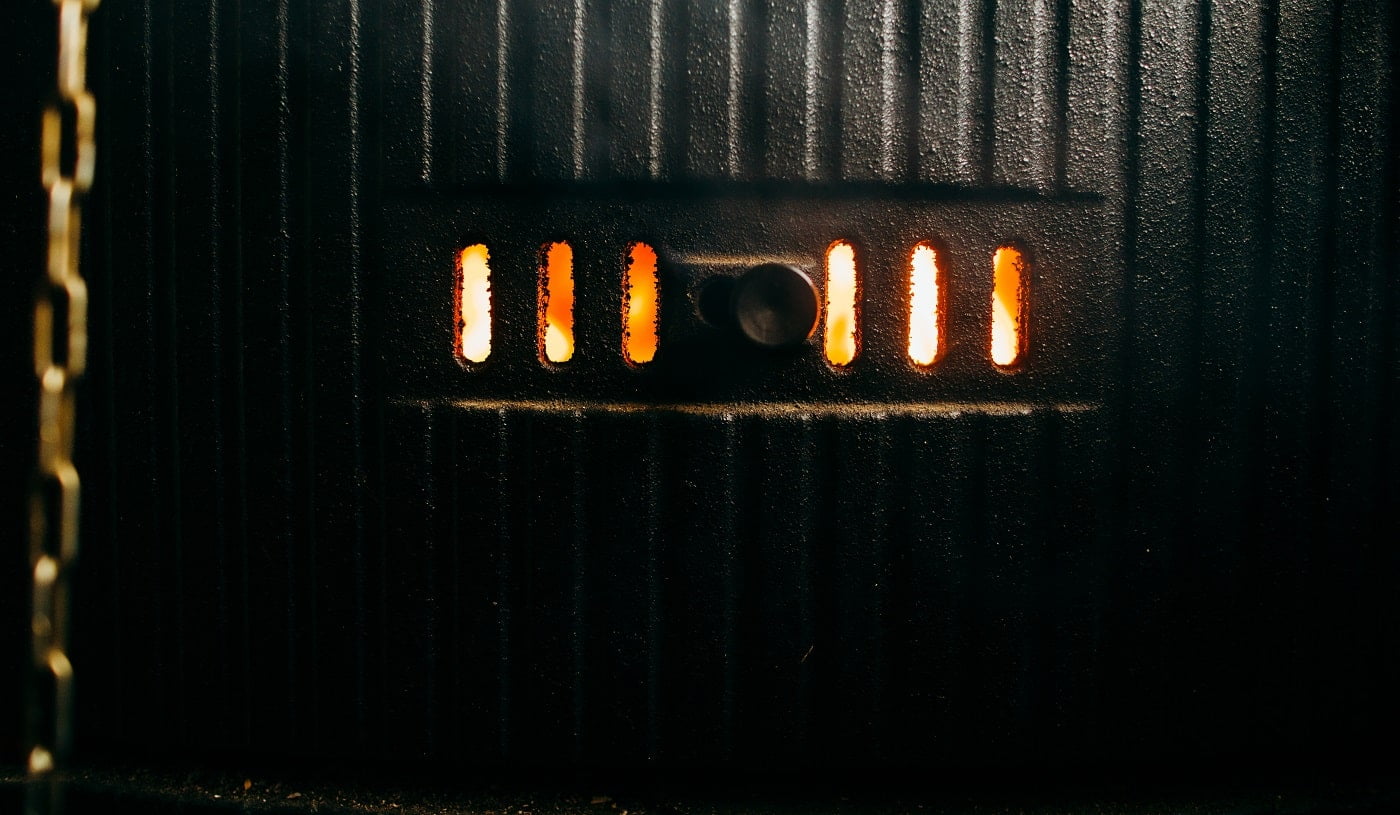 Indoor Natural Gas Space Heater Buyer's Guide
Let's face it, going through the specification and a few pros and cons are simply not enough when you are buying the best indoor natural gas space heater. There are a few other important factors that you need to consider in order to buy the right product based on your needs.
So, to help you, we have written this buyer's guide, explaining some of these important factors in detail. We recommend reading this part very carefully.
1. Warranty
Warranty is one of the most important factors that need to be considered when buying a gas heater. Since it requires quite a bit of investment, you should always go with a model backed by a warranty. A warranty ensures that you don't incur extra expenses for replacing or repairing the product within a stipulated time frame.
2. Oxygen Depletion Sensor
In our opinion, the oxygen depletion sensor is a must-have feature on a quality gas heater. This is because heat generally tends to affect the levels of oxygen, especially in confined areas, which could prove to be deadly for homeowners.
Now, what this sensor does is that it keeps a check on the oxygen level in the air and shuts down the device if it drops beyond a certain level.
3. Room Size
When buying a natural gas space heater, make sure that you check the room capacity mentioned by the manufacturer. In general, small rooms span up to 300 square feet, while average-sized rooms are anywhere around 500 square feet. Large rooms are anything above 1000 square feet.
As such, it is imperative to measure the size of your room in order to find out where it falls and choose the model accordingly.
4. Heat Output
The heat output is measured in British Thermal Units. It basically means how much heat the gas heater can produce. Needless to say, the higher the value, the better. A product with a higher heat output value raises the temperature faster. Hence, you must look for an option with a higher BTU rating.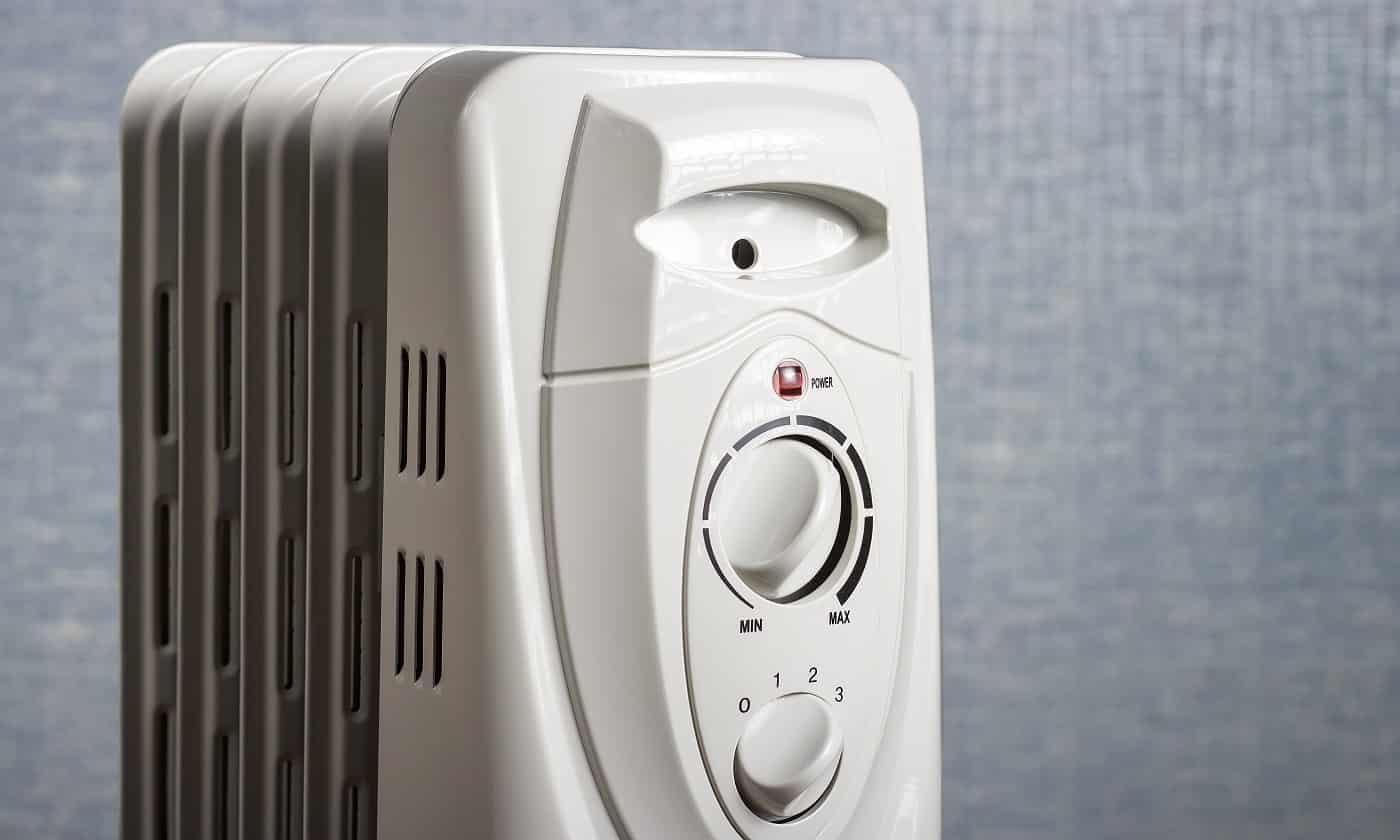 Verdict
With that, we have come to the end of our review-based guide. Hopefully, all doubts regarding indoor natural gas space heaters have been cleared, and you can make an informed purchase based on your requirements. However, before we bring down the curtains, we will let you in on our favorites from the list.
The Mr. Heater F299731 is the best model overall, in our opinion, mainly because it is very easy to install and features a reasonable price tag. On the other hand, the Mr. Heater F299821 could be an ideal buy if you are looking for an option that provides top-notch heating.
But, if you want a budget-friendly gas heater with manual controls, we strongly recommend going with the Dyna-Glo BF20NMDG-4. So, that's all for now. Until next time, take care!
Related Articles
To Mount or Not to Mount a TV Over The Fireplace – Pros & Cons
6 Best Wood Stove Fans  Buyer's Guide
9 Best Pull-Down TV Mounts to Use 
13 Best Copper Fire Pit to Enjoy This Fall
10 Best Rolling TV Stands to Roll | Buyer's Guide and Reviews
13 Best Fireplace Tool Set Reviews
11 Best Infrared Fireplace [Review & Buyer's Guide]