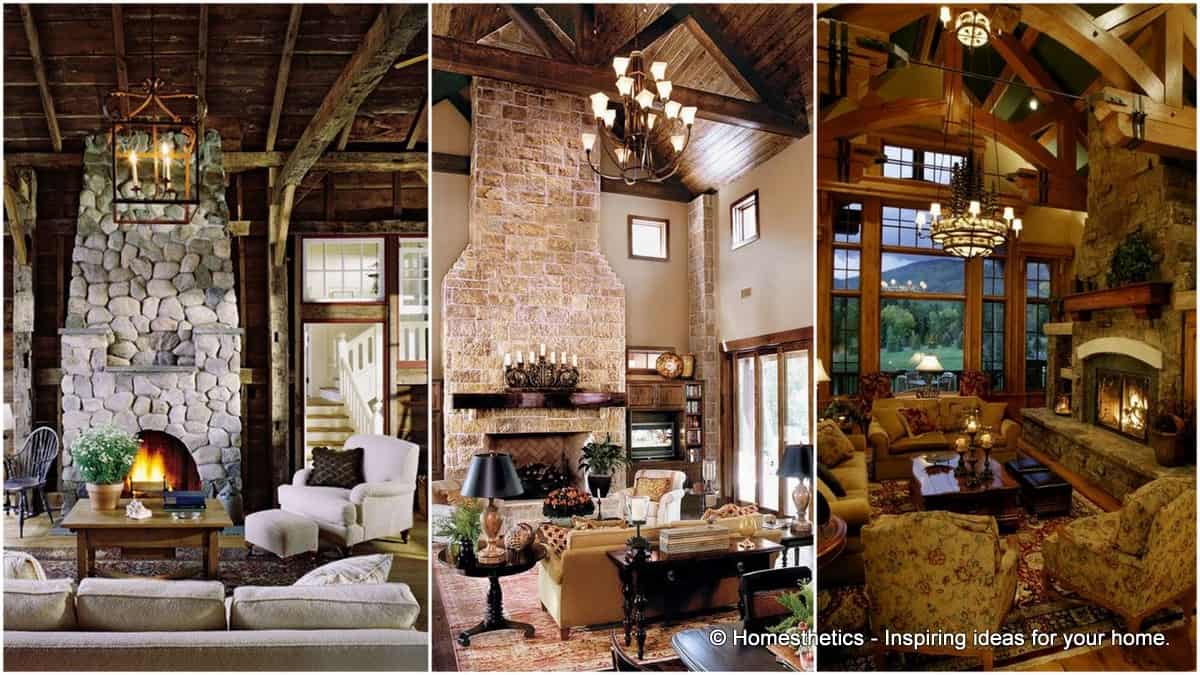 The winter holidays always come with a bundle of warm emotions and a strong feeling of nostalgia. For some it's that longing to be with the one they love and maybe not so much around the hustle and bustle of holiday duties. A great place to get away is always somewhere undisturbed like a country cabin. Warm, cozy and just great for a romantic get away with that special someone. However, there are many styles of cabin to choose from. A modern styled log cabin may be more suited for someone who can't handle the rustic interior of a country log cabin. Someone who wants to get away from civilization and still enjoy the comforts of the modernized world.
On the other hand, if you are someone whose tired of being bombarded with the technological era we're in, then you sure will appreciate the more rustic, primitive, humble setting, country styled log cabin. It can still be romantic with a flaming fireplace in the bedroom. Here are 38 log cabins that show our take on it, all rustic, some more than others, with a stone fireplace great for a romantic getaway.
 Rustic Country Cabins With A Stone Fireplace  
#1 simple log cabin with beautiful stone wall fireplace all the way to the wooden vaulted ceiling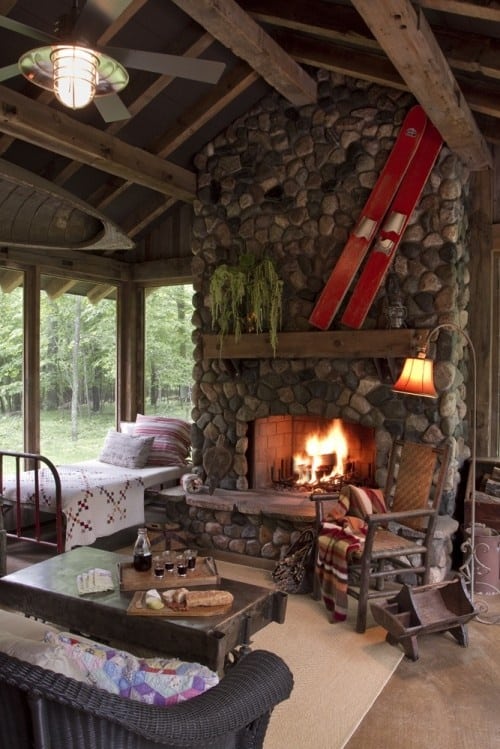 #2 cozy log cabin in Montana that belongs to a well known celebrity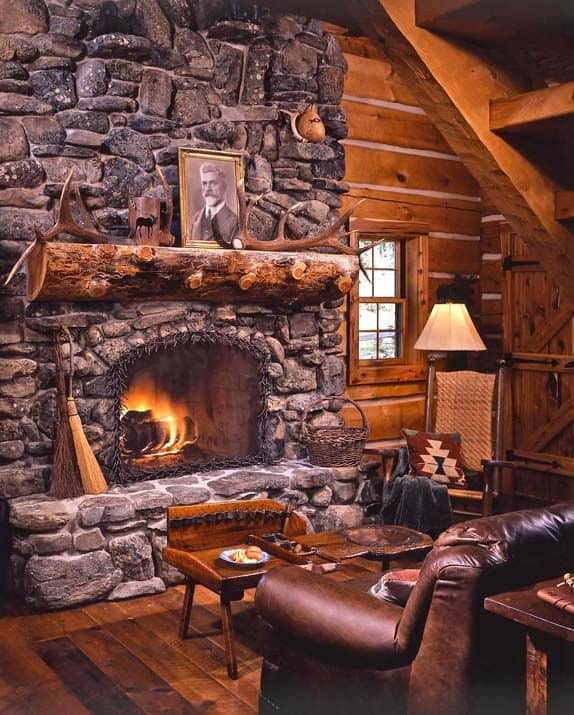 #3 Rustic Country Cabins -gorgeous stone wall fireplace in this well put together country house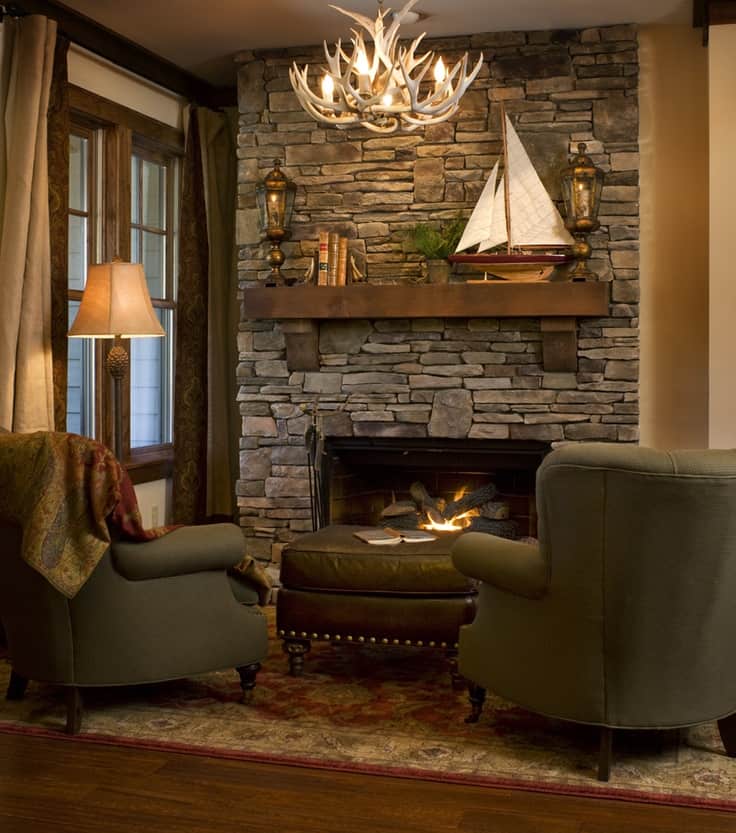 #4 stone fireplace in this country house decorum
Source: standout-fireplace-designs.com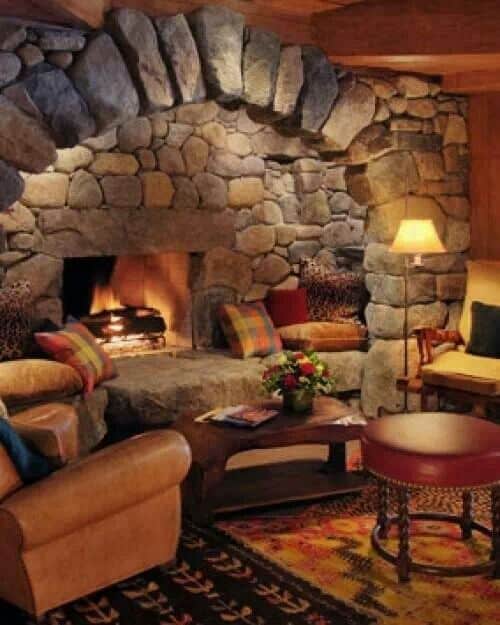 #5 relaxed rustic country house setting with an amazing stone fireplace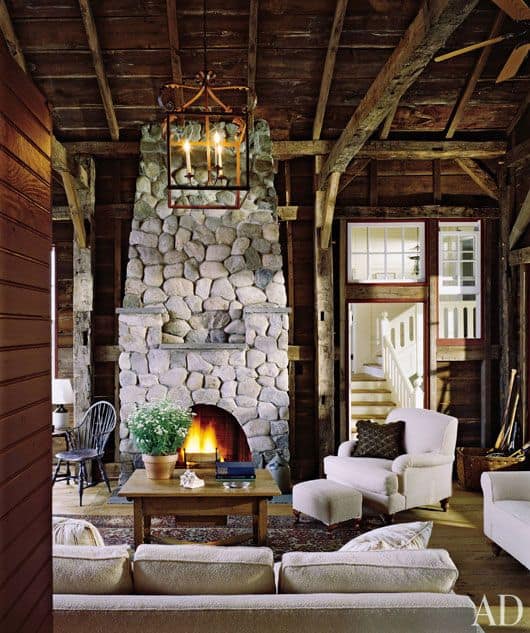 #6 very welcoming log cabin with flaming fireplace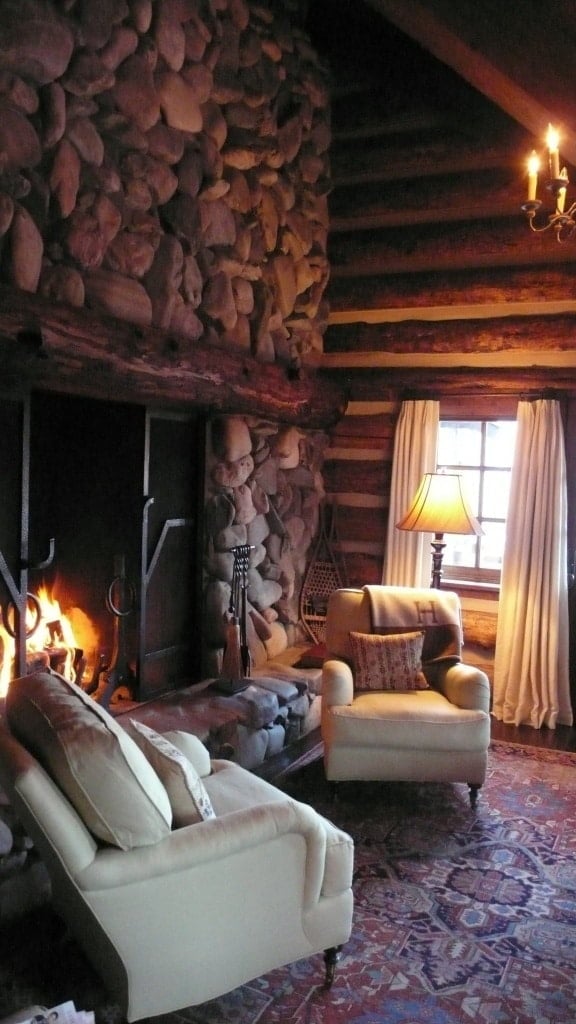 #7 modern country style Texas home with concrete fireplace and vaulted ceiling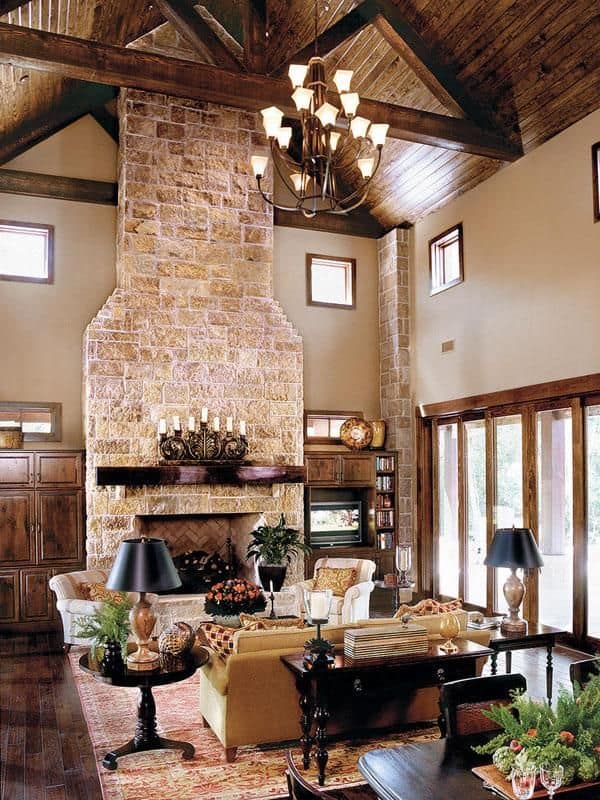 #8 mountain rustic home with TV over the fireplace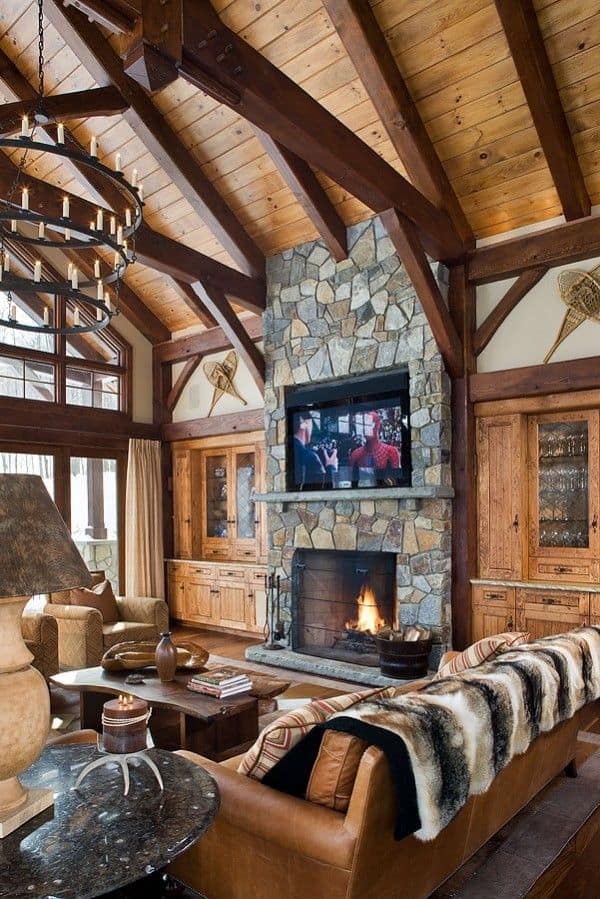 #9 cozy master bedroom in a log cabin with stone fireplace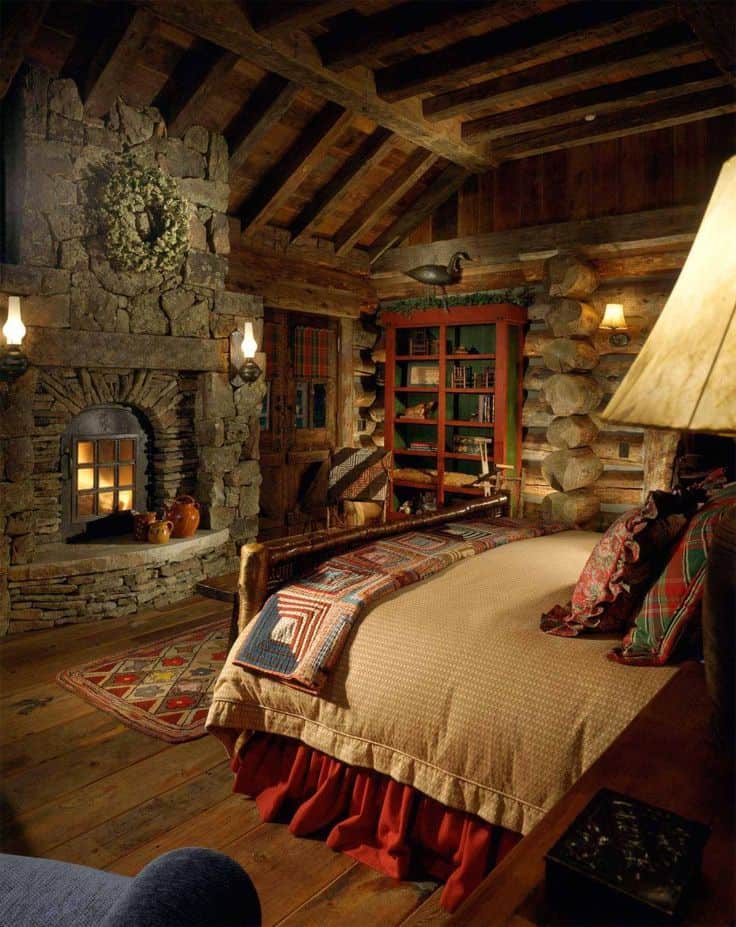 #10 log home with crafty stone fireplace setting
Source: mountainhomesofdenver.com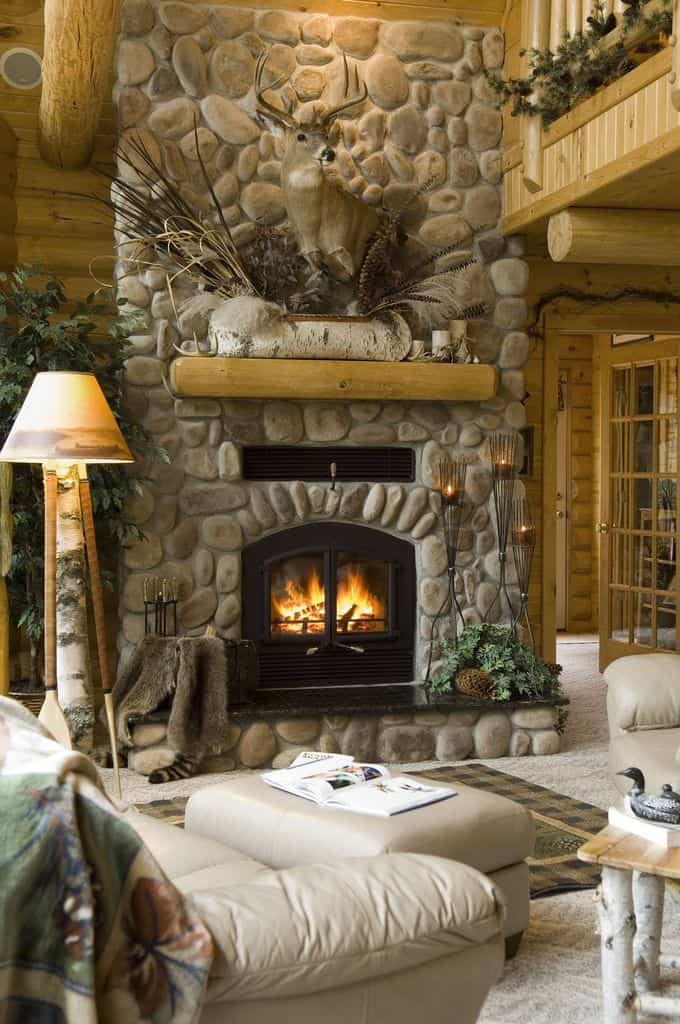 #11 country style rustic home with wooden chandelier light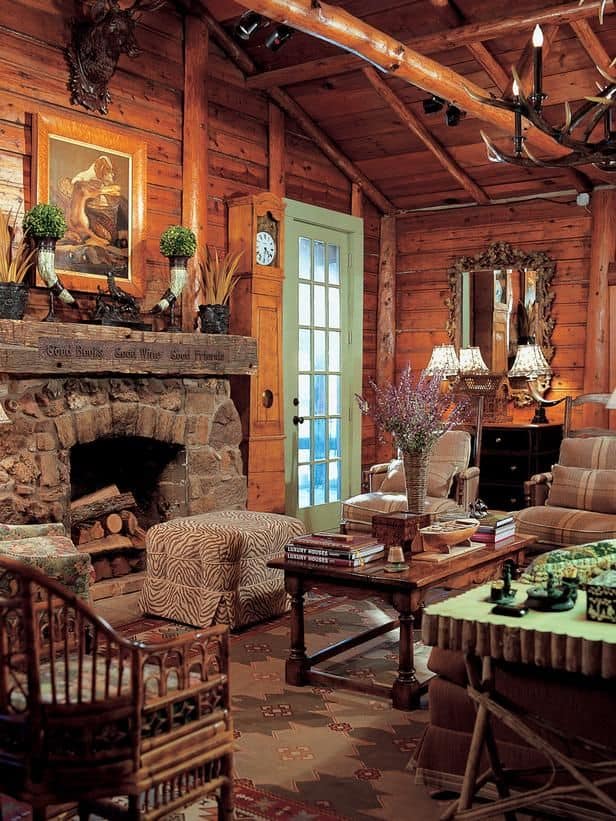 #12 fancy log cabin with leather sofa and stone fireplace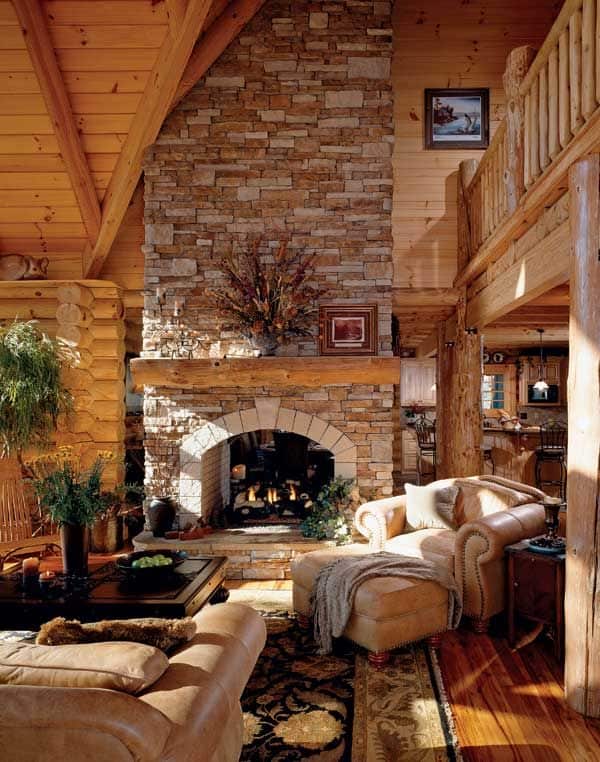 #13 river rock fireplace in log wood cabin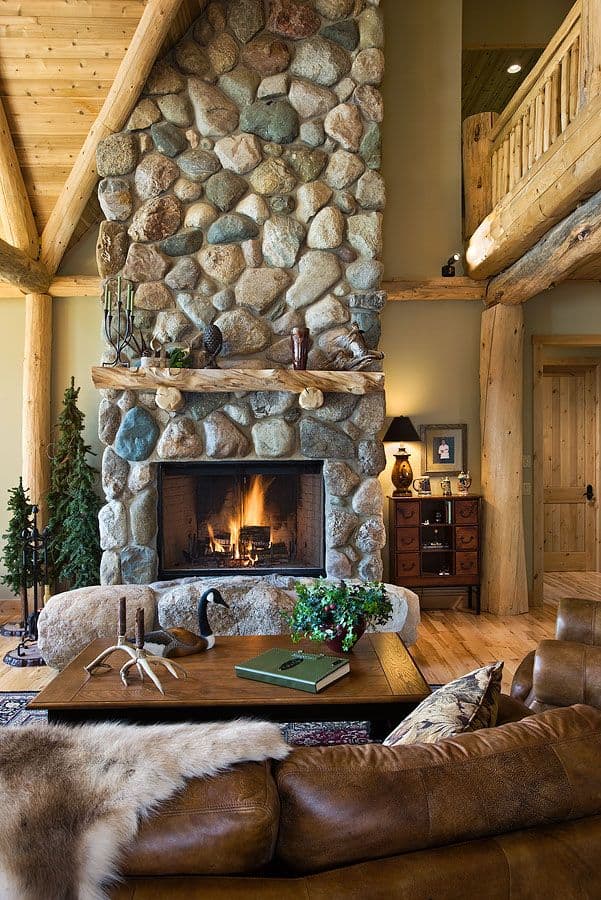 #14 rustic mountain home with fireplace and wall lights
Source: lizzyandmewesterndecor.com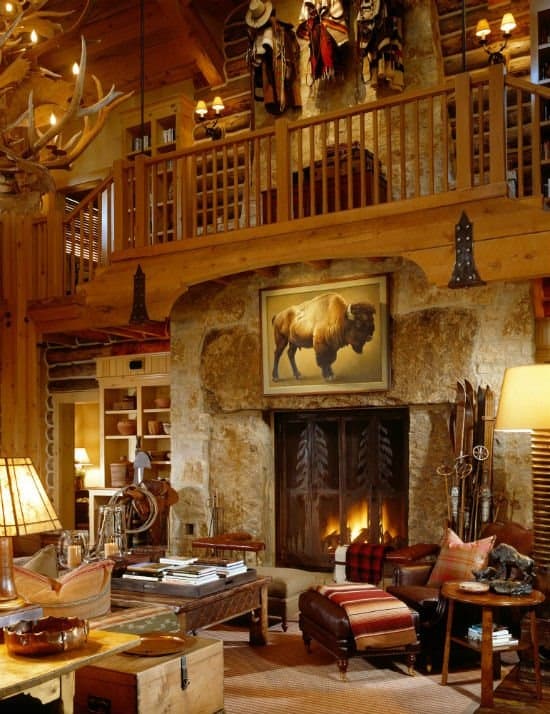 #15 access to peaceful perfection

#16 rustic country home with stone fireplace straight up to the vaulted ceiling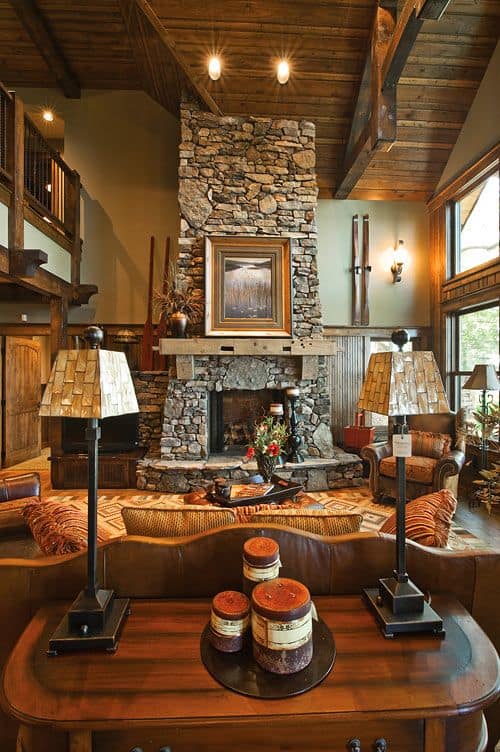 #17 country home with stone fireplace and wooden made chandelier lights in the ceiling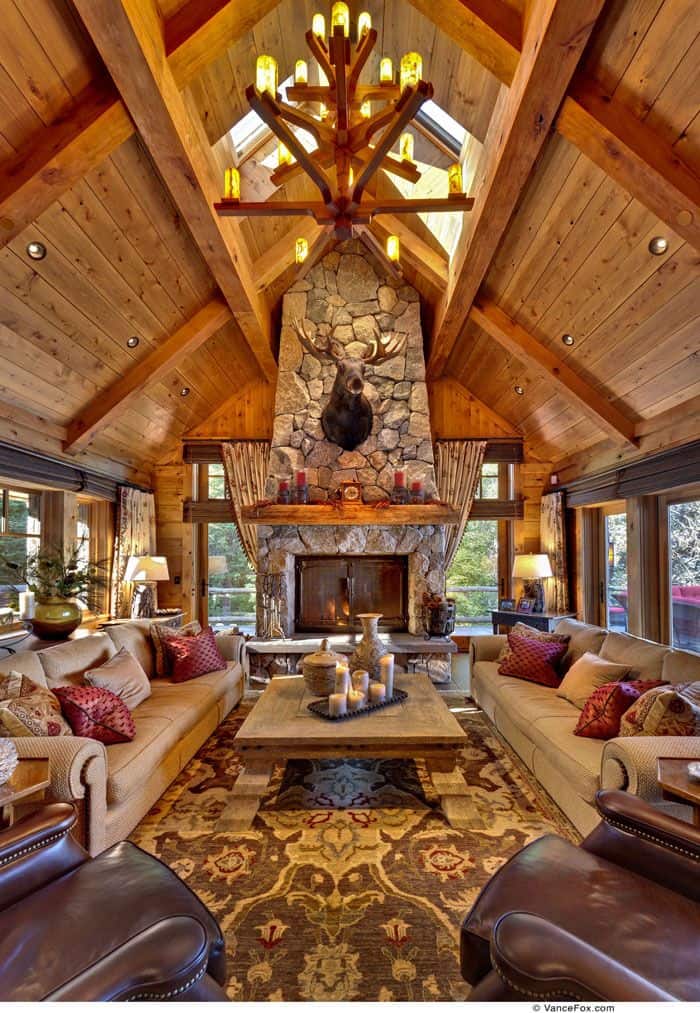 #18 rustic country log cabin home with stone fireplace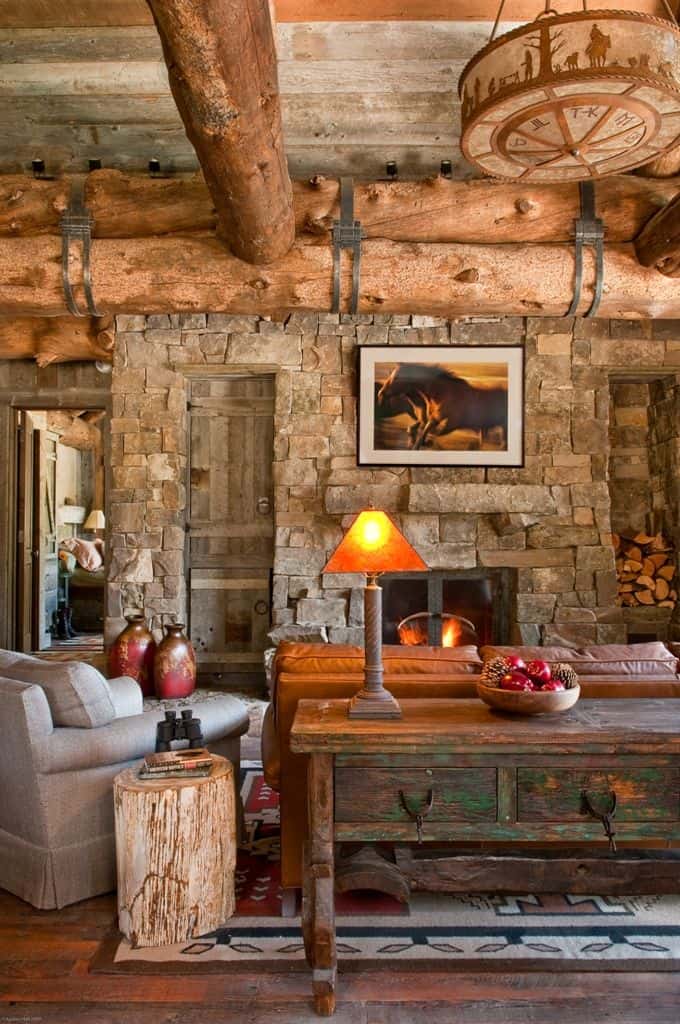 #19 rustic country home with stone fireplace with low overhead wooden beams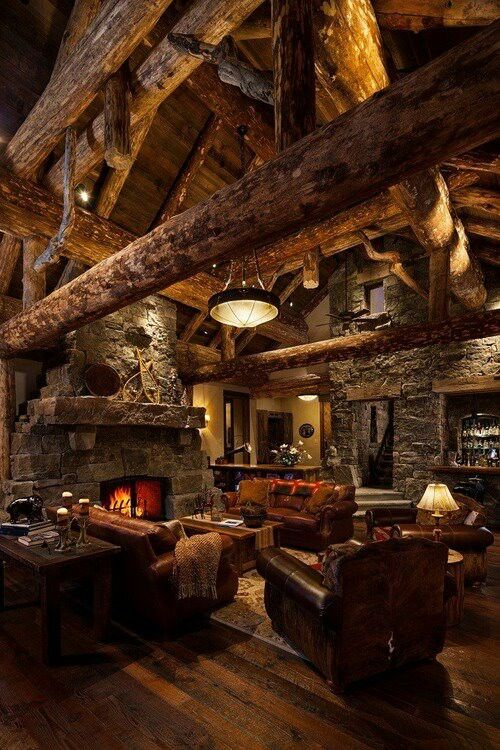 #20 stone wall fireplace overpowering the room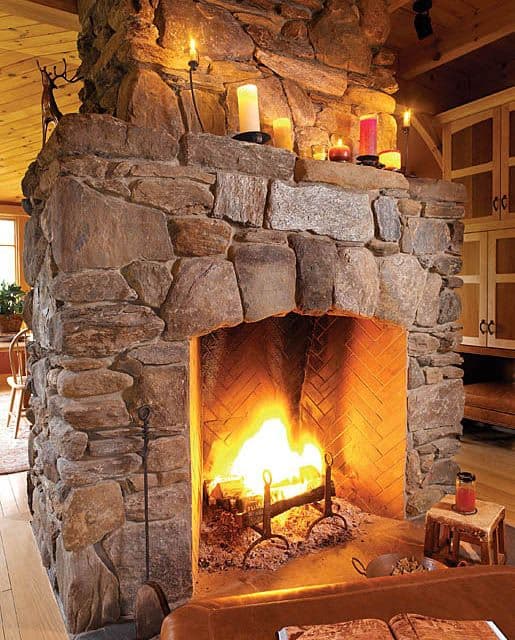 #21 modern style rustic country home in the mountains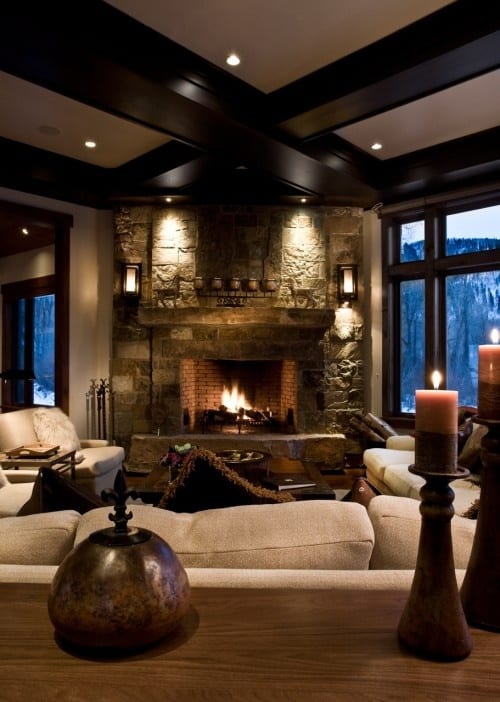 #22 another rustic way to interior decorate your modern country home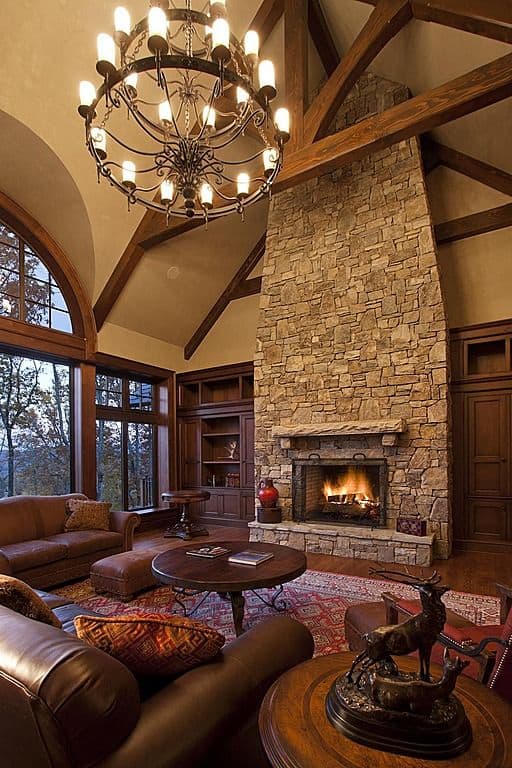 #23 comfy cabin in the mountains
Source: betterhomeandgarden.org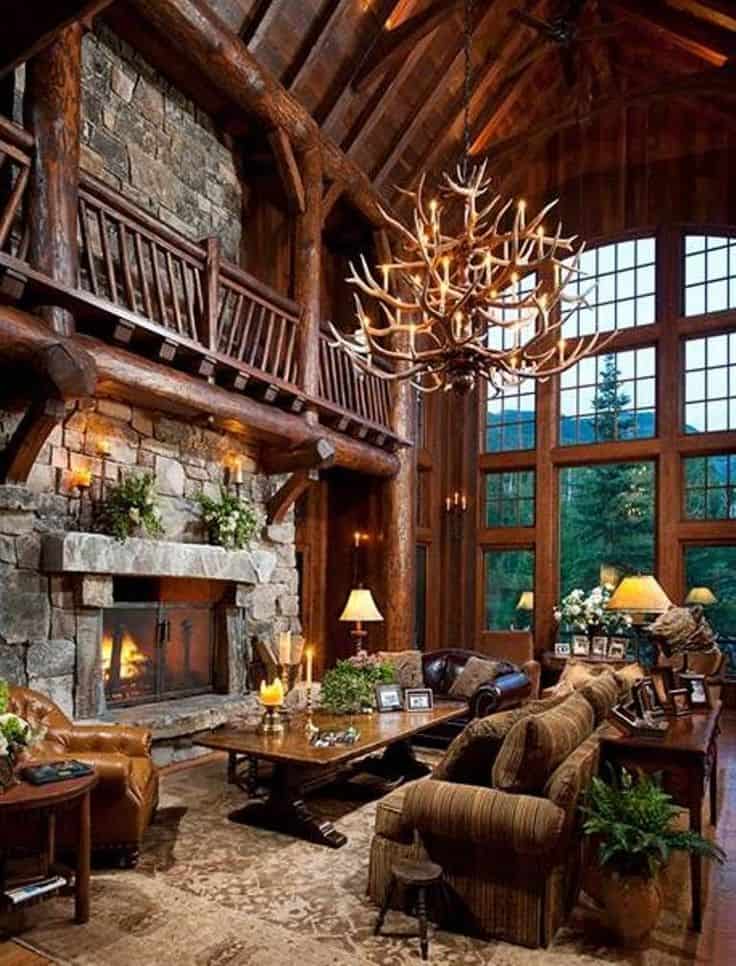 #24 superbly designed modern mountain cabin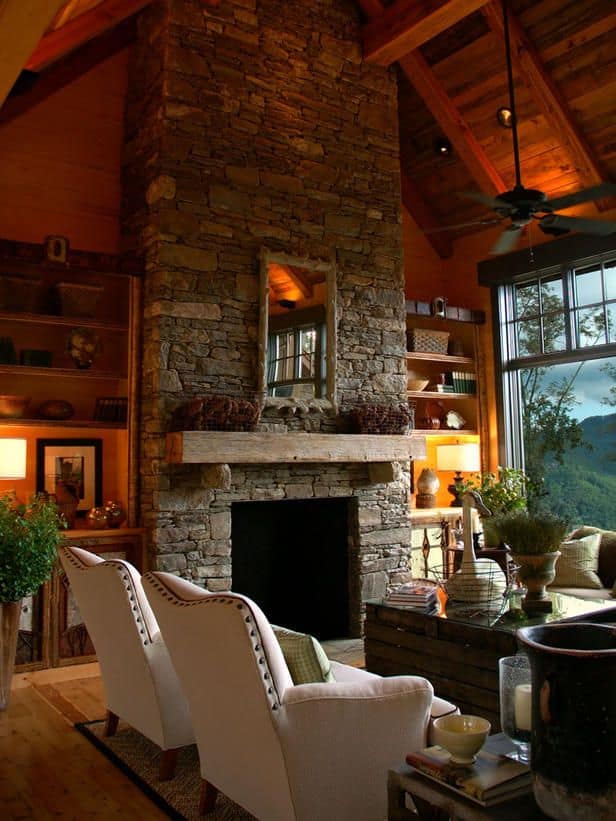 #25 absolutely love the wood and stone wall in this log cabin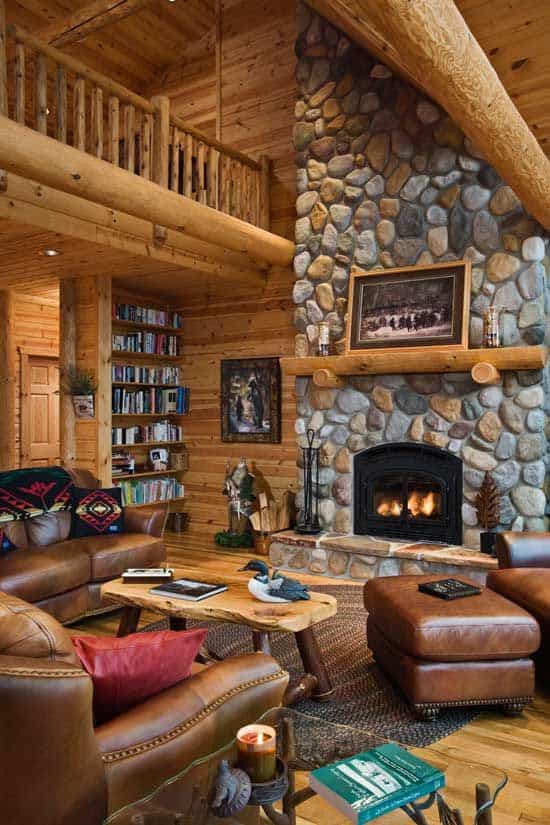 #26 fully furnished log cabin with stone wall and leather sofa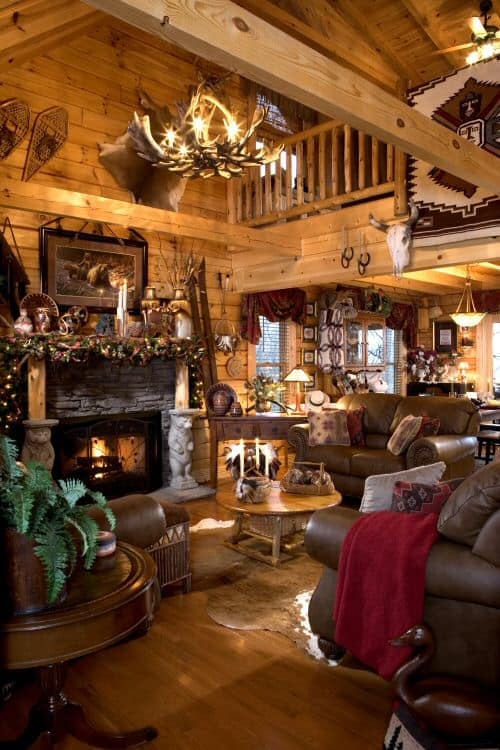 #27 red wood log cabin with stone wall and rustic hanging chandelier
Source: georgianadesign.tumblr.com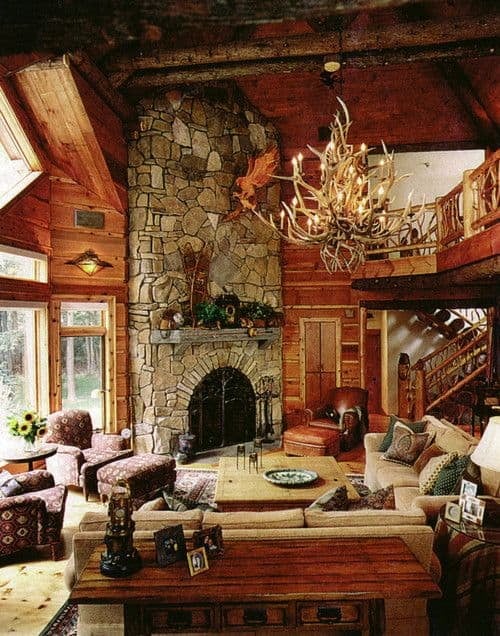 #28 very romantic setting with fireplace in this bedroom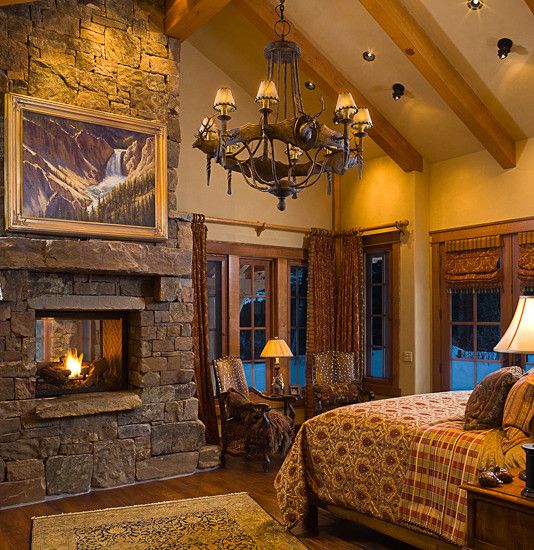 #29 another log cabin in the mountains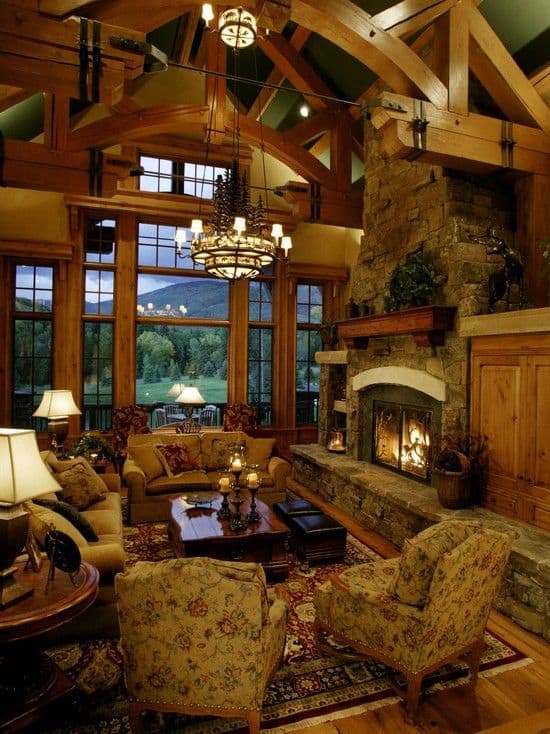 #30 fine elegant stone fireplace in homey log cabin getaway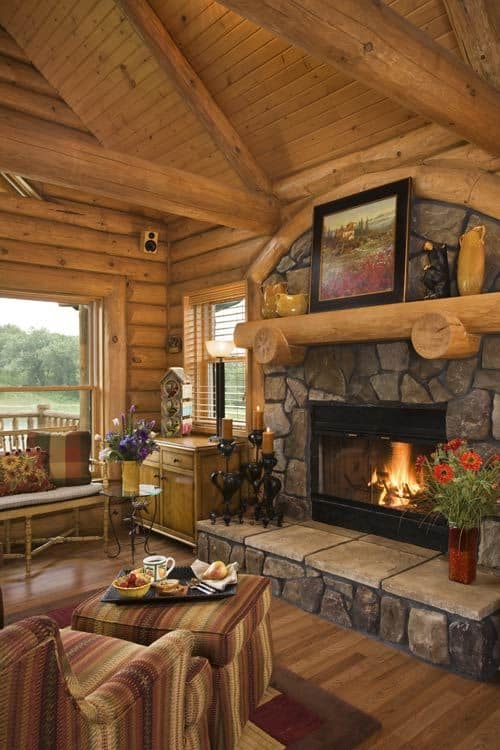 #31 stone cabin interior with romantic setting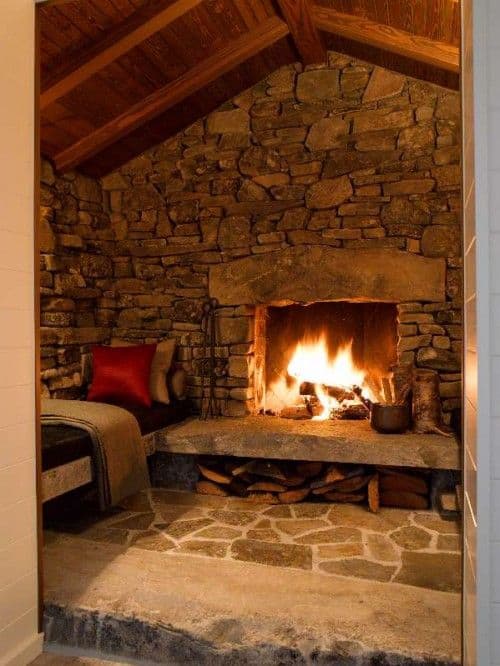 #32 stone wall with TV and fireplace in the bedroom of this mountain cabin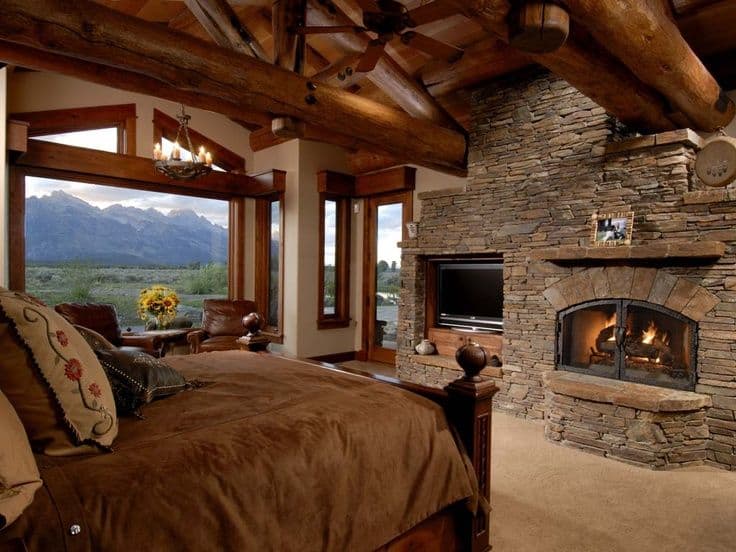 #33 getaway cabin with swirly stairs TV and fireplace under a vaulted ceiling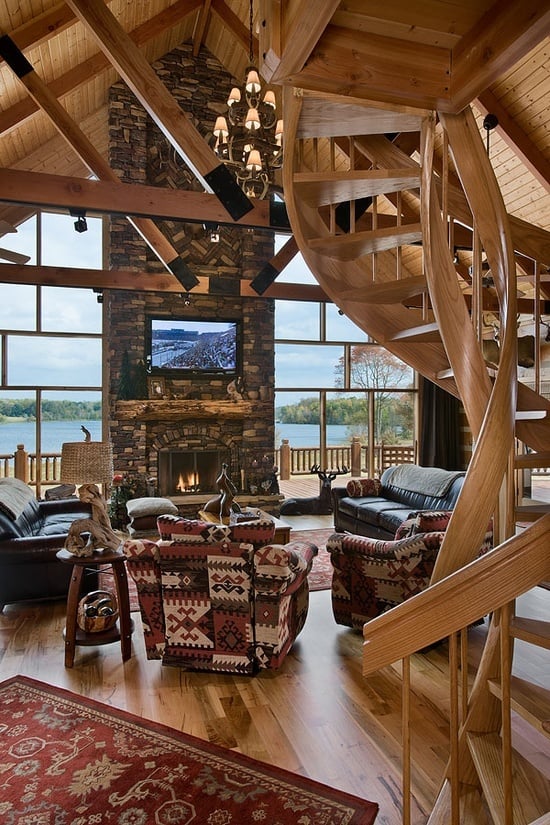 #34 simple yet homey interior decorated log cabin with stone fireplace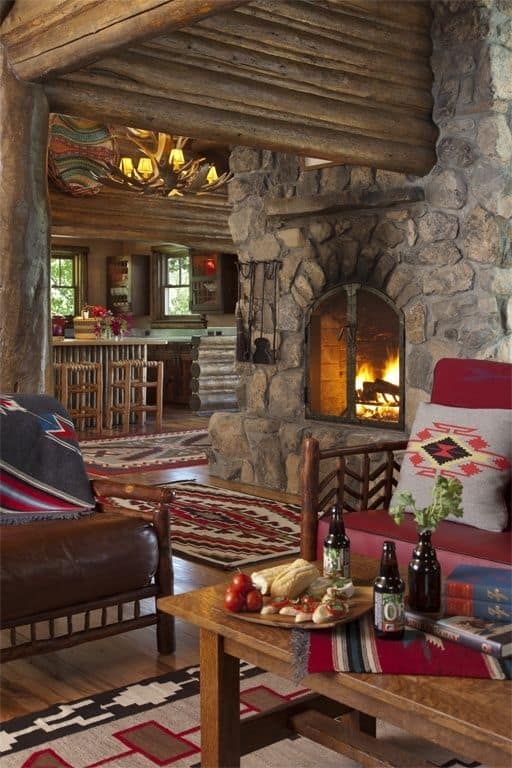 #35 green sofa and flaming fireplace in this log cabin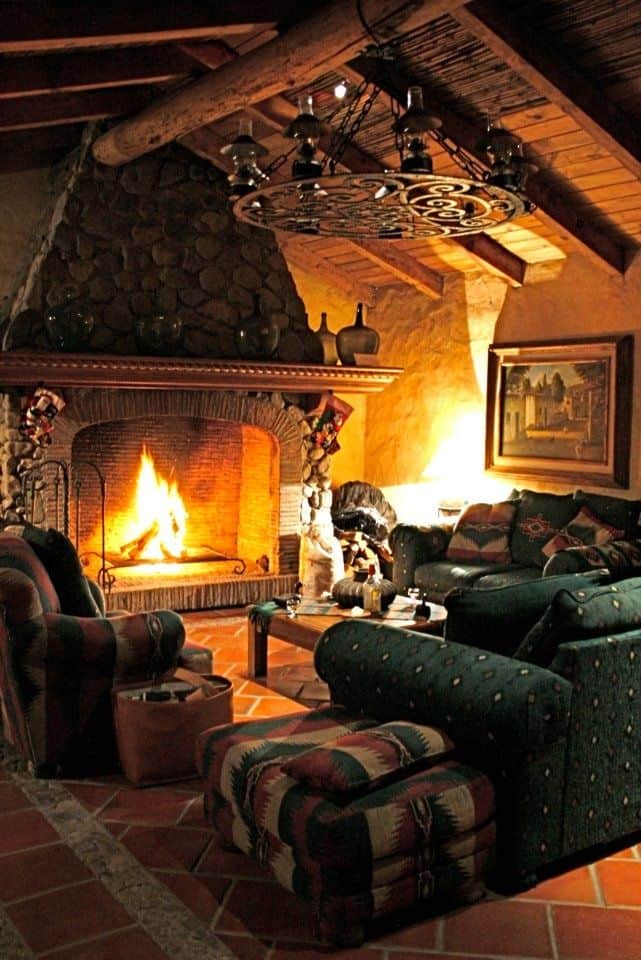 #36 breathtaking getaway country cabin with Christmas decor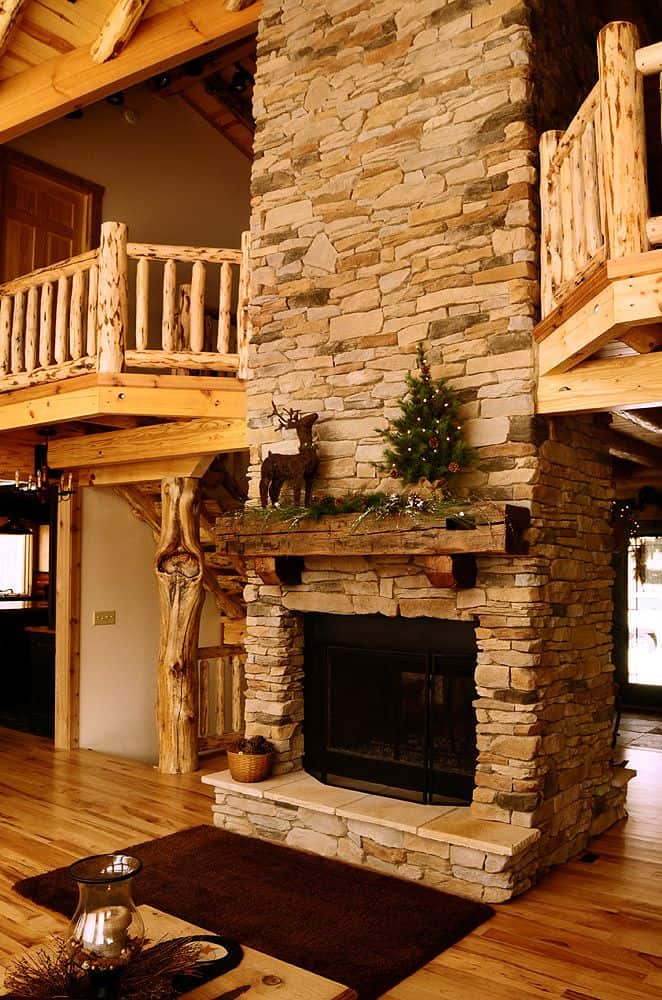 #37 definitely a romantic getaway for the holidays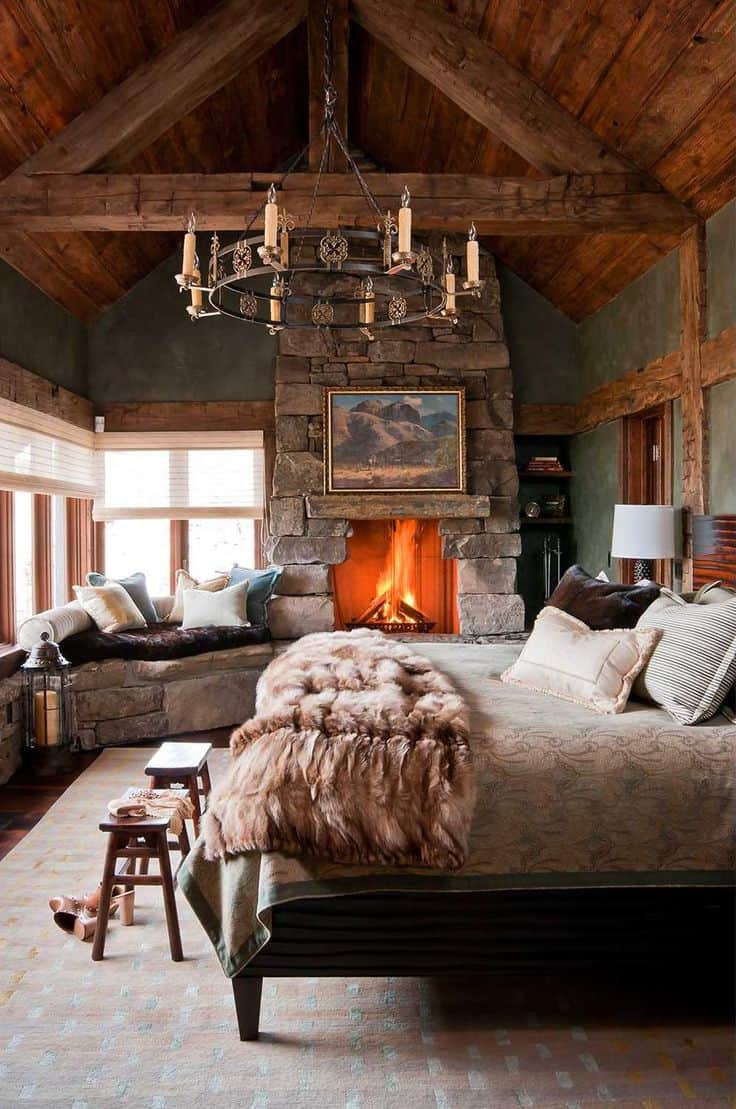 #38 flaming fireplace with rustic chandelier amid this fine wooden decor
Source: rockymountainloghomes.com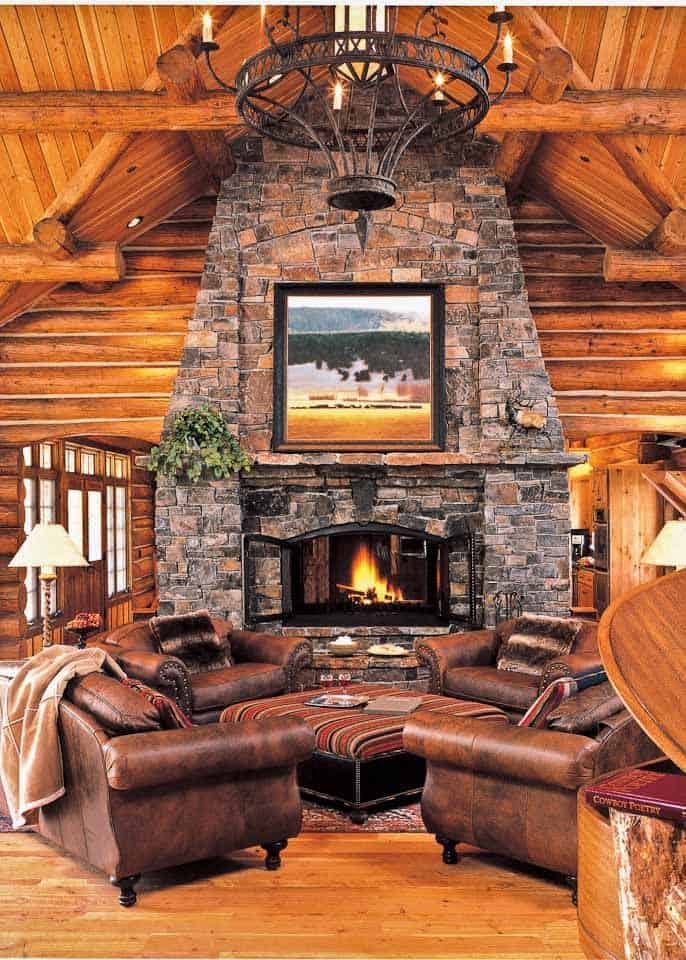 Well, there you have it! A few modernized, some more furnished than others, yet all saying the same thing. Great rustic country cabins for a sweet romantic getaway this holiday. Leave your valuable feedback in the comment section below.
Related Articles
11 Best Firewood Rack to Consider 
12 Best Gas Fireplace Inserts Buyer's Guide
19 Types of Fireplaces for Your Home
To Mount or Not to Mount a TV Over The Fireplace – Pros & Cons
6 Best Wood Stove Fans | Buyer's Guide
13 Best Copper Fire Pit to Enjoy This Fall