If you live in an area with harsh winters and freezing temperatures then you are definitely thinking about incorporating a fireplace in your home if you still don't have one. The fireplace is a great solution for you when it comes to warming up your home and making it more cozy and enjoyable especially if it's big, open and spacious. The two-sided fireplace is perfect for the open-plan homes and will serve as a focal point in the area. Check out the Functional Double-Sided Fireplaces For Your Spacious Home and enjoy the warmth from two and more rooms in the home. Think about placing them between the kitchen and the dining area, the dining room and the living room or any other two rooms. Style your open space with class and recreate some of the designs below!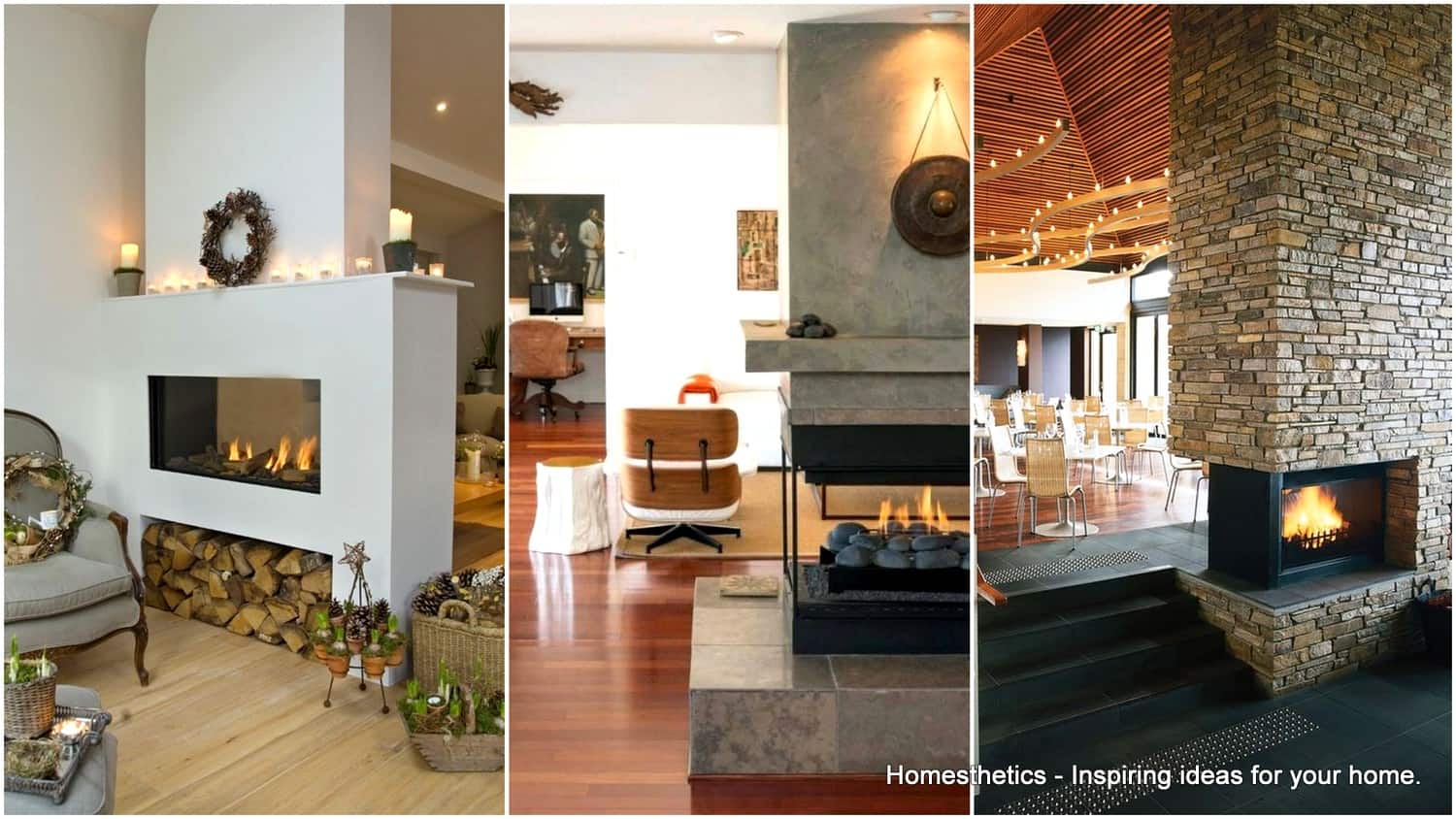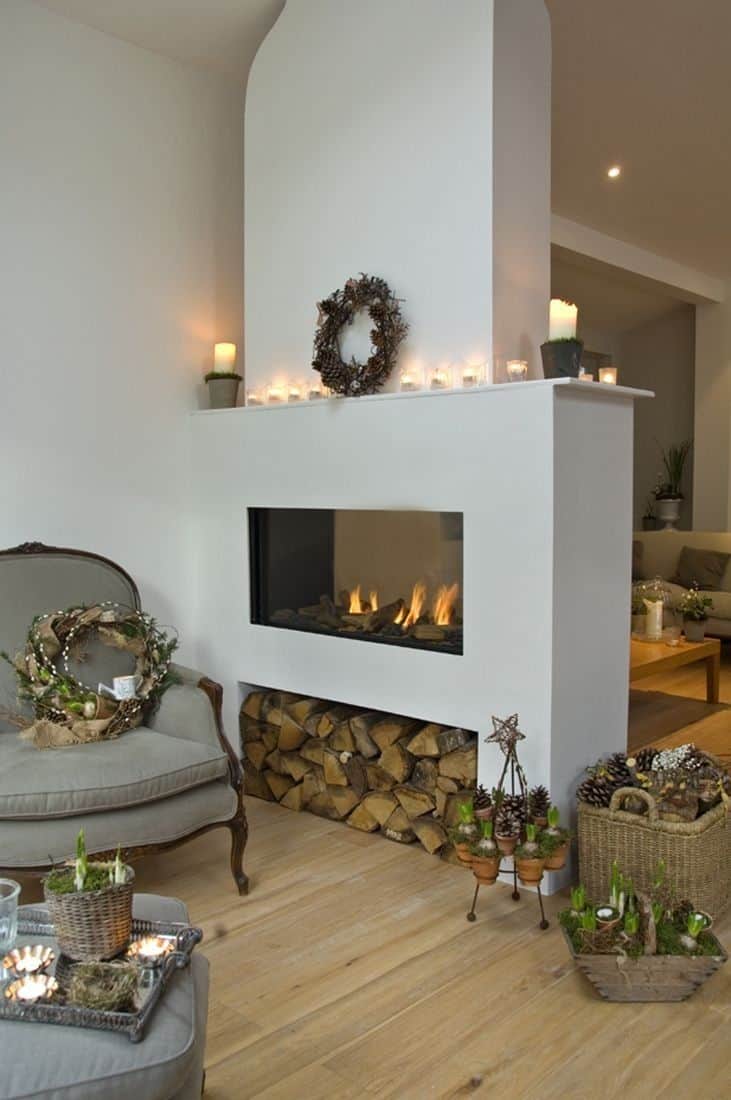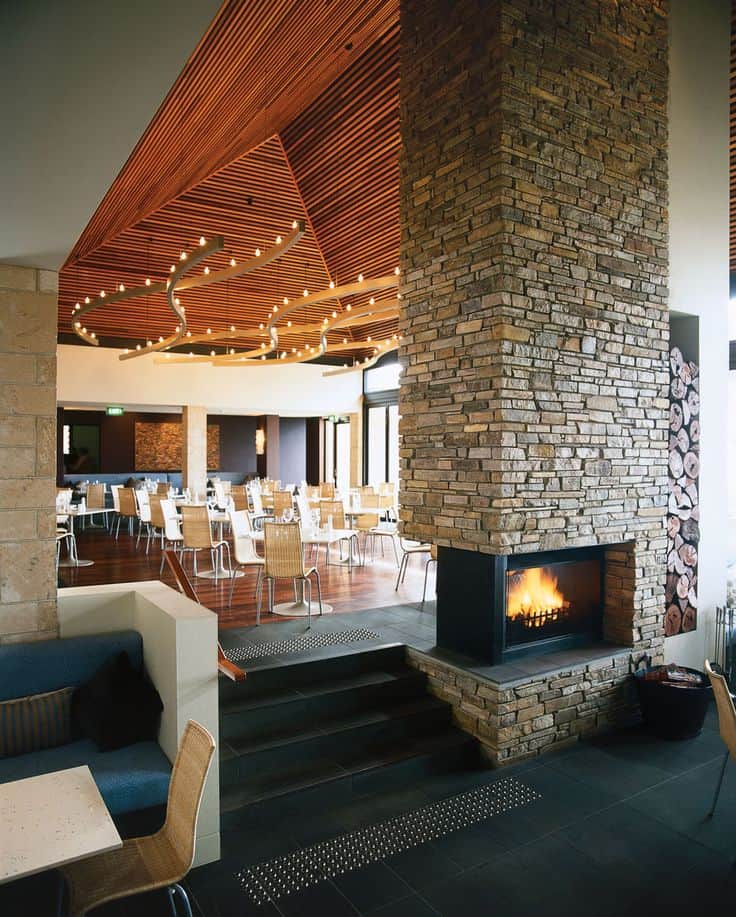 The double-sided fireplace will serve you as an amazing room divider and will help you define the areas in your home while keep the space open. You can enjoy the warming flames both from the living room and the dining room, and winters won't be so despised anymore!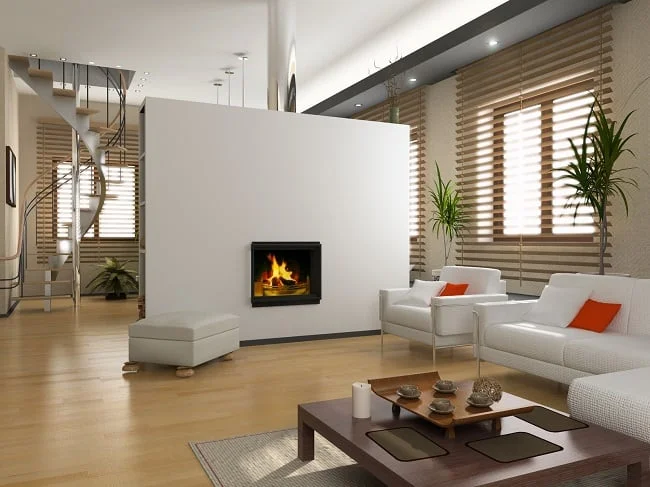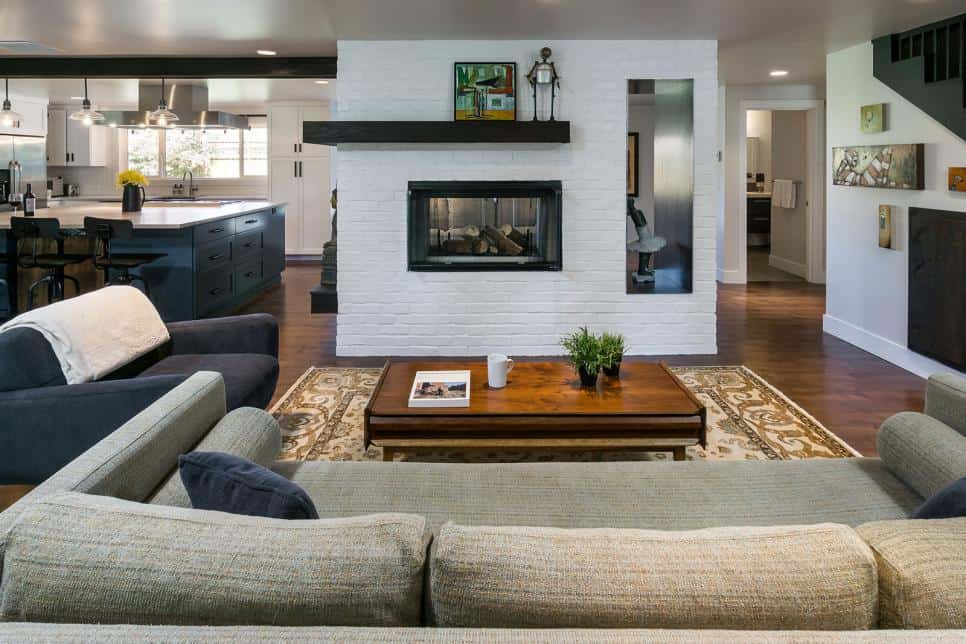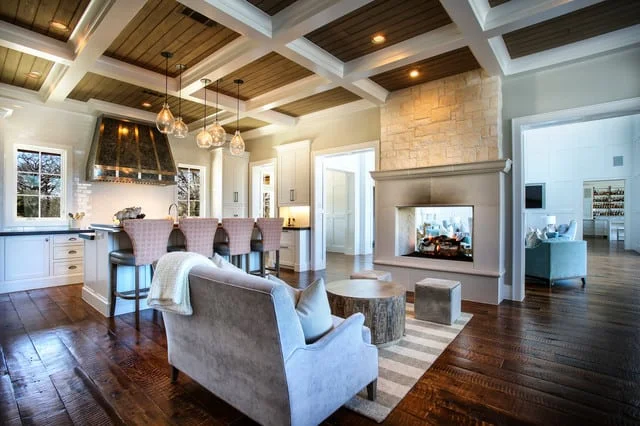 If you really hate the cold temperatures during winter, the double-sided fireplace is a must for you. In this way you won't have to light a fire in two rooms in the house, and you will save yourselves both time and wood.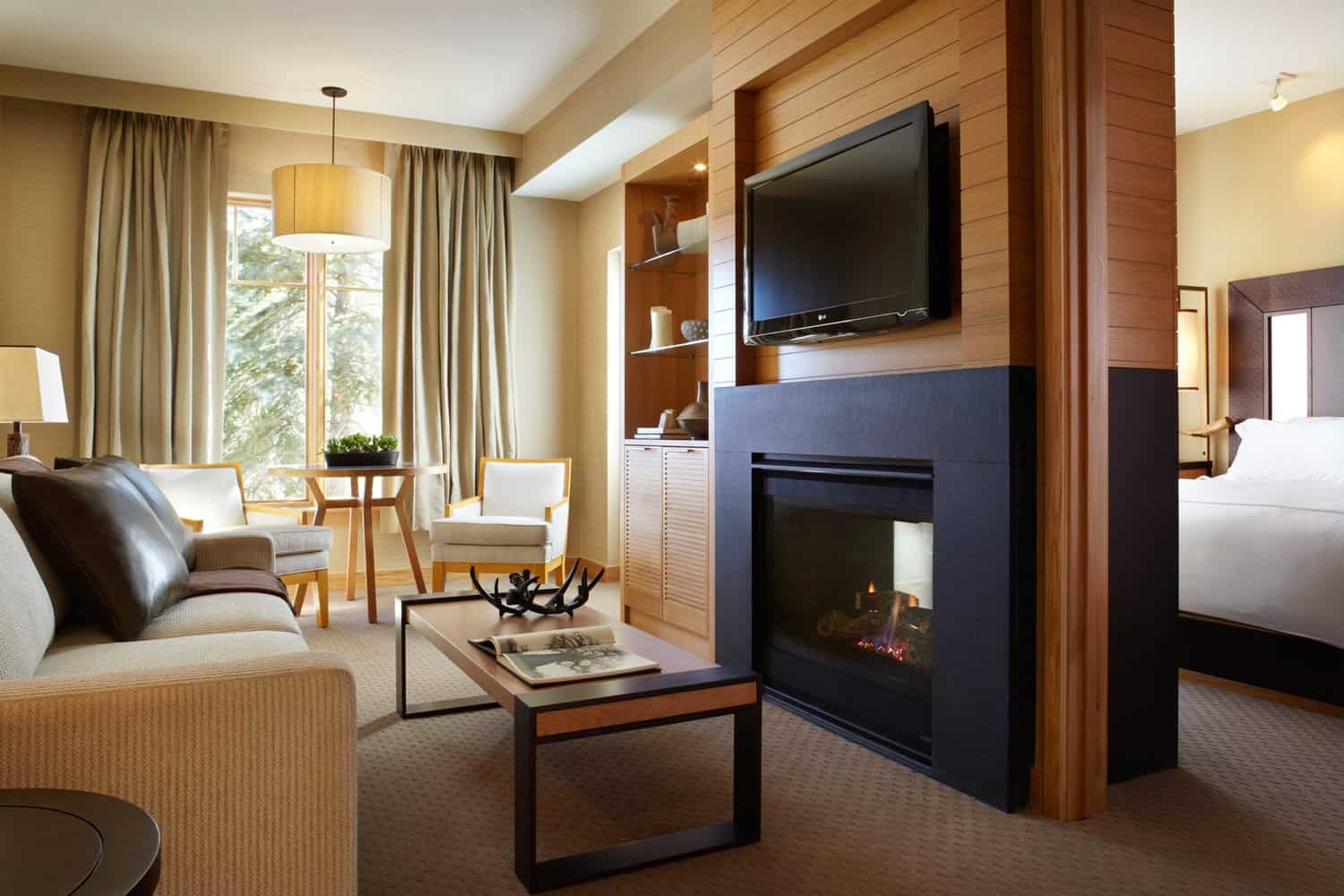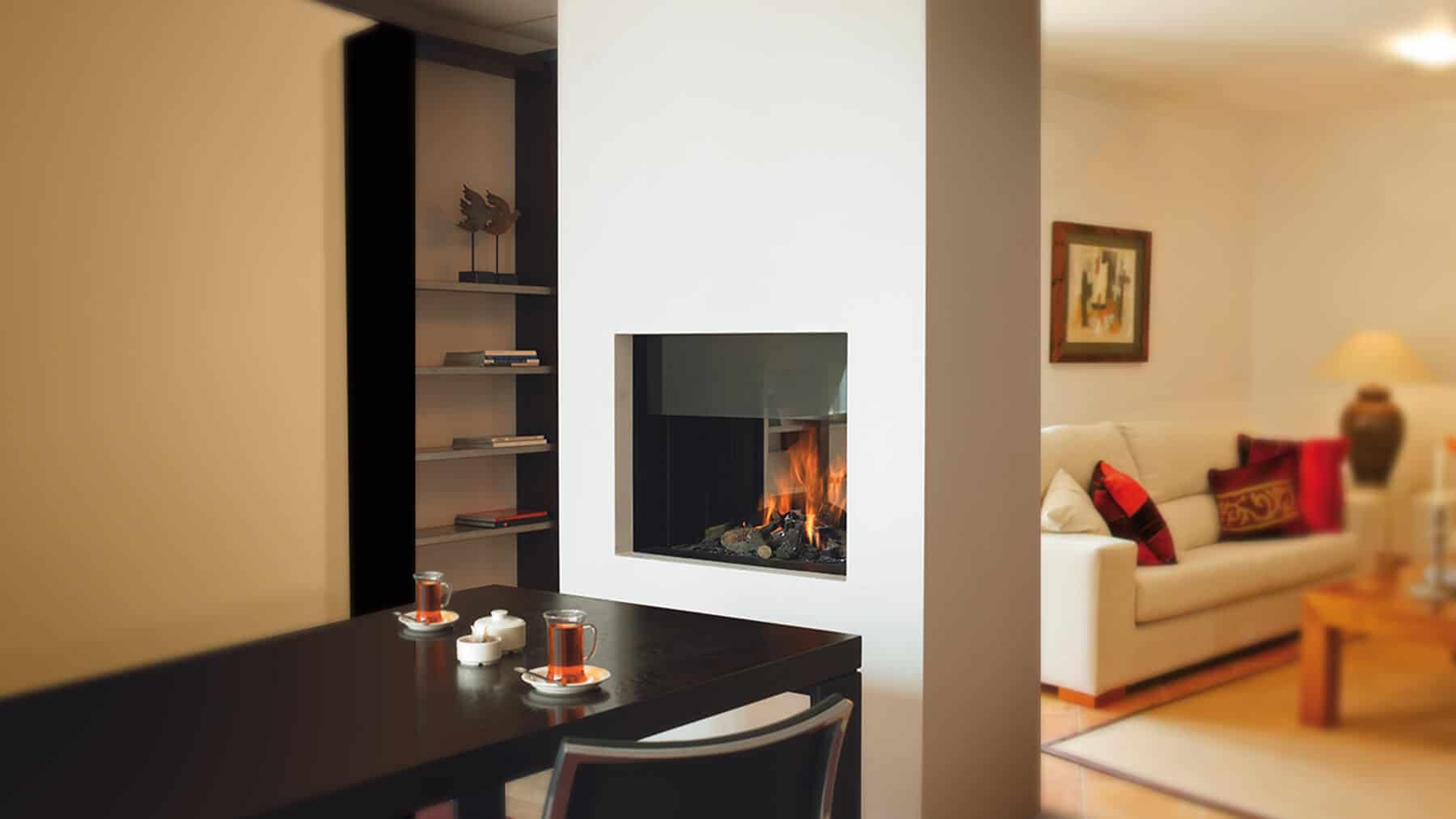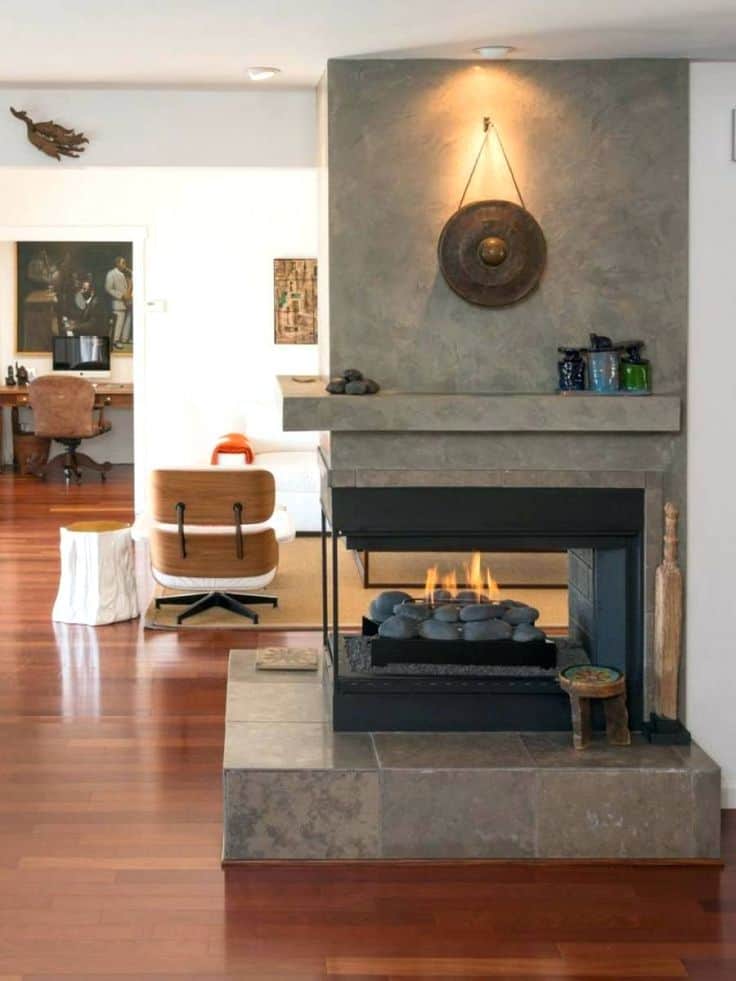 Despite having functional purposes, these double-sided fireplaces will also make your home more beautiful and stylish. You can decorate it with bricks, stones, tiles or leave it plain as it is. See which design will work best for your existing decor and copy the look.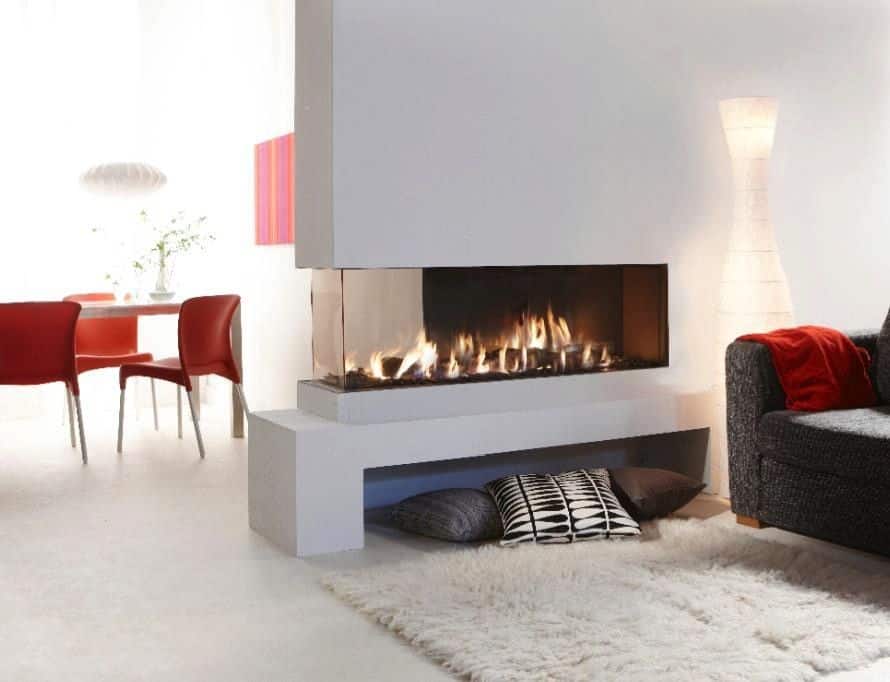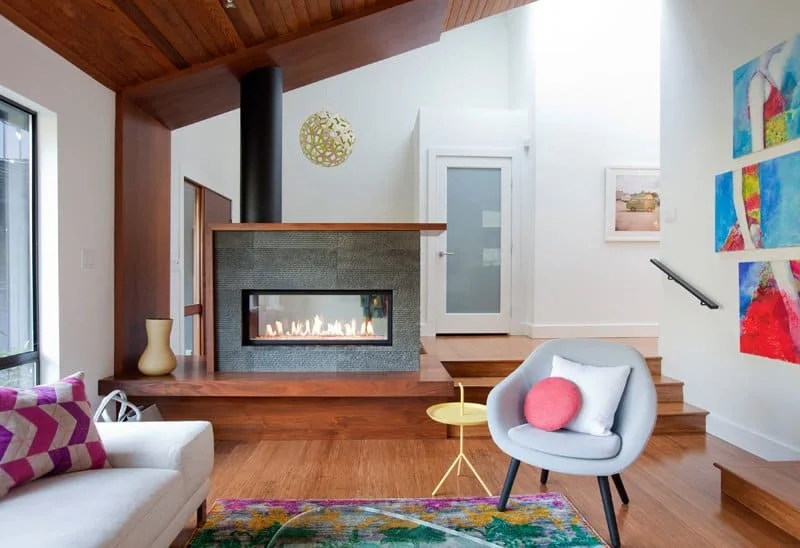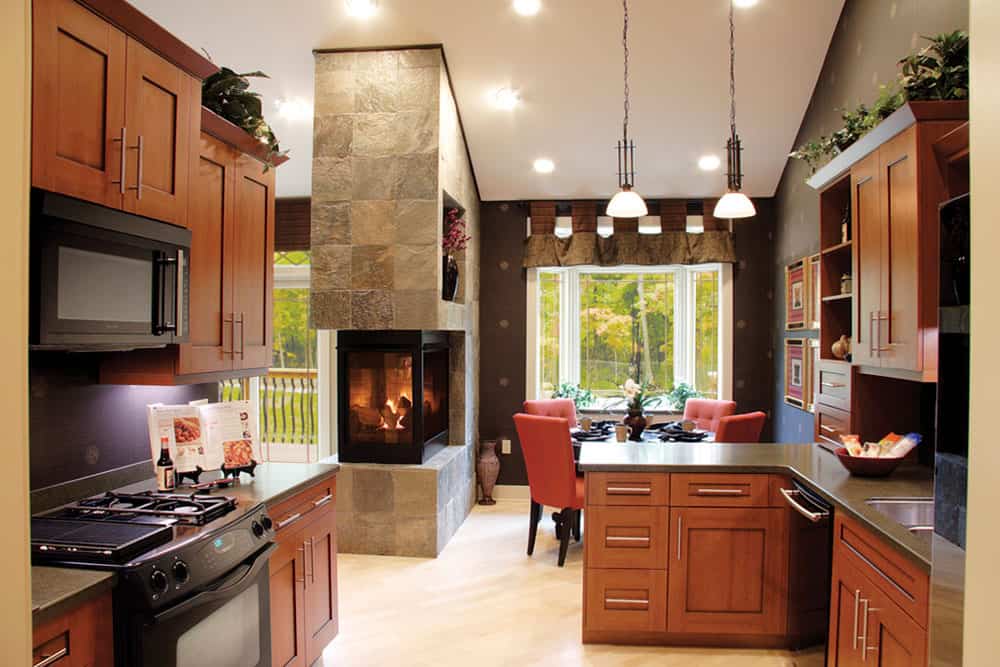 Fireplaces have been a part from people's homes since ancient times and they are part from the modern homes as well. They are luxurious show stopper and they tend to grab everyone's attention.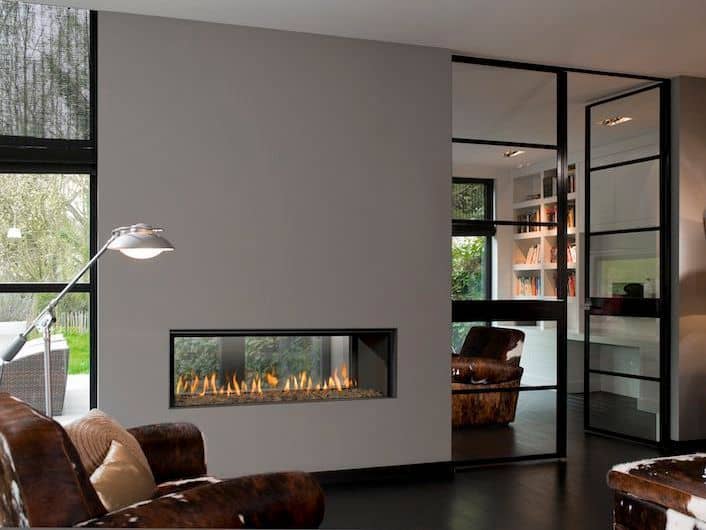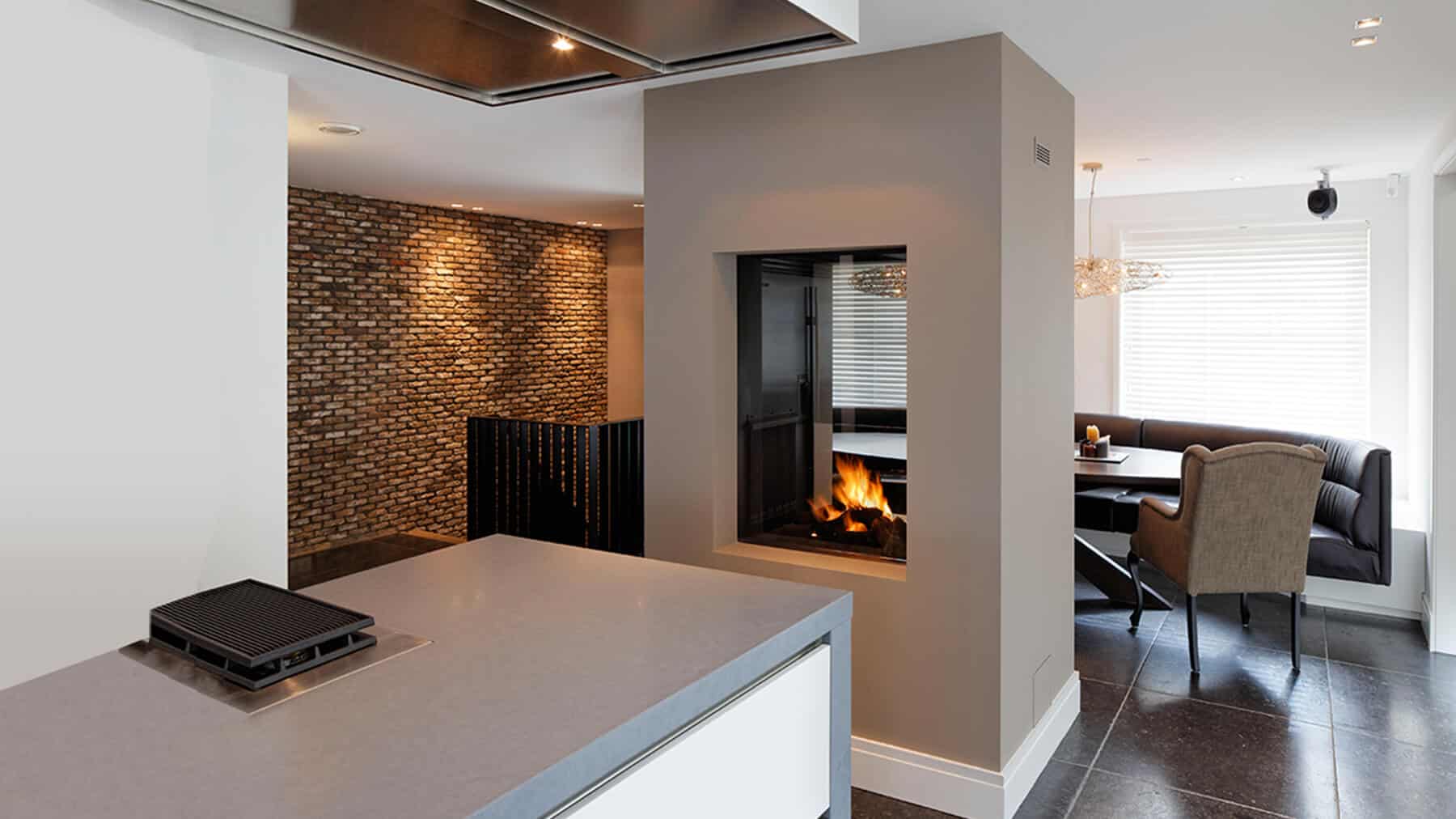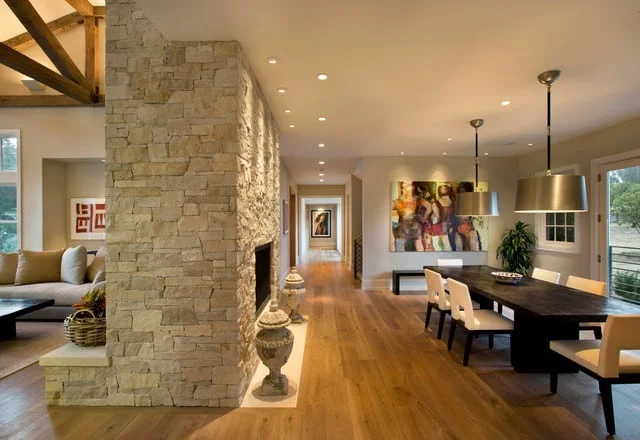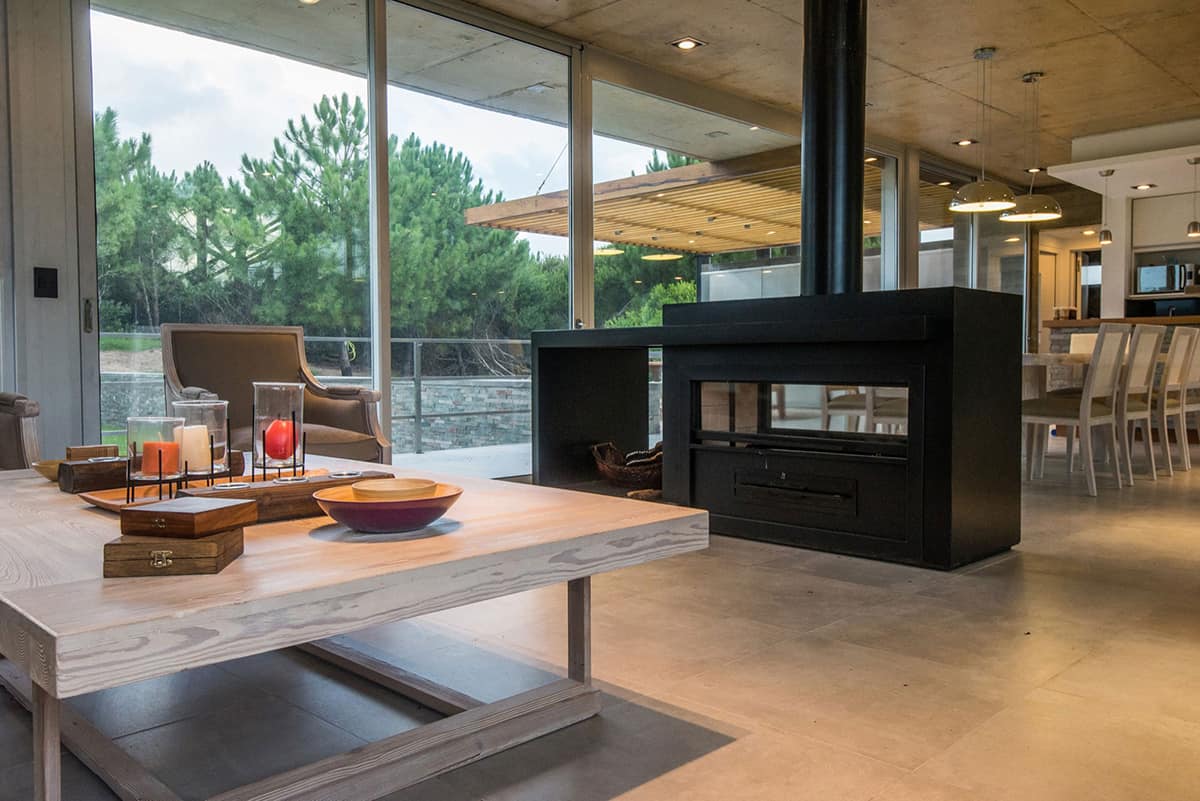 What do you say about this super functional double-sided fireplace that has also storage in its design? The wood will be stored closely to the fireplace and you won't have to bother to go outside and grab wood when you need to fill in the fire.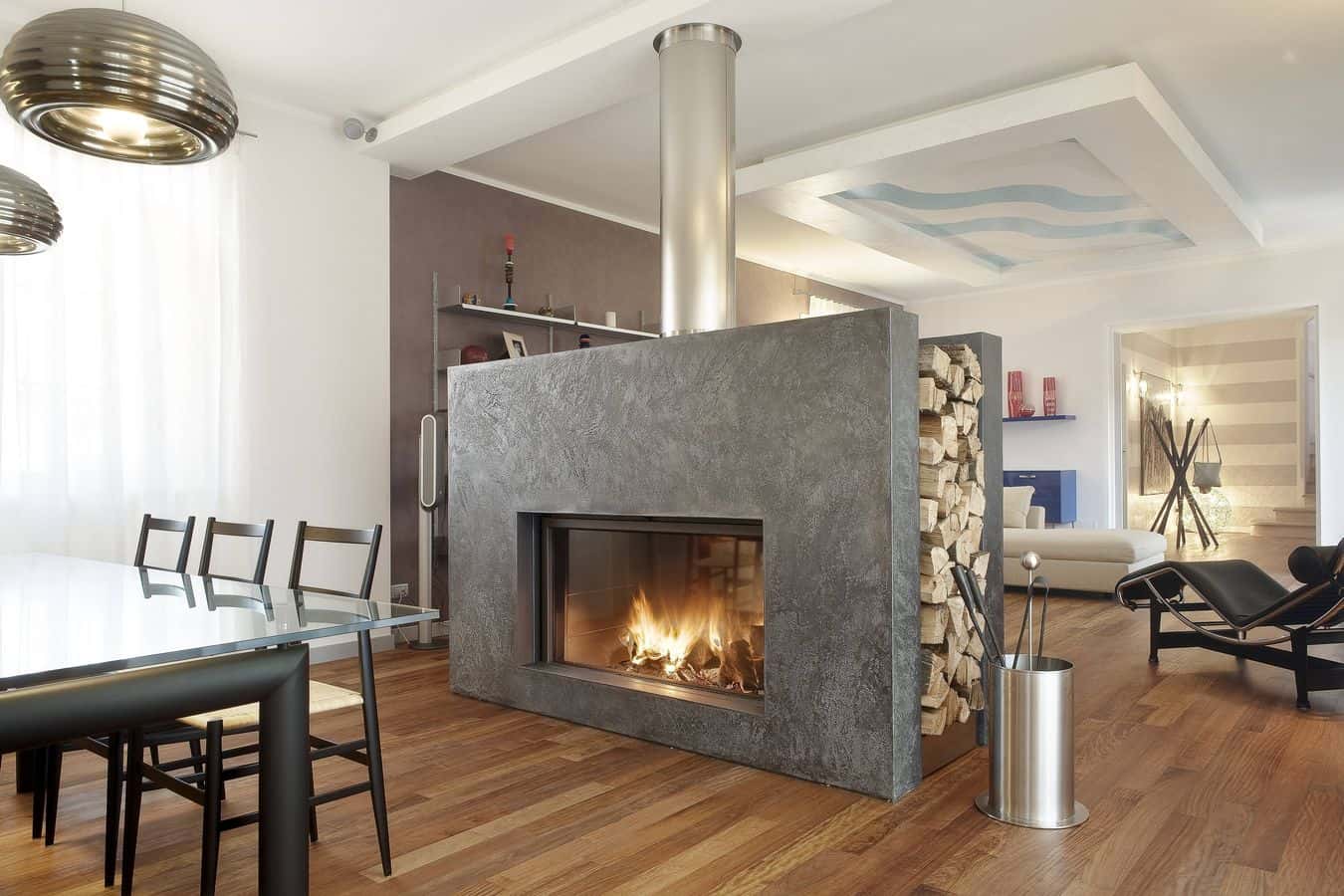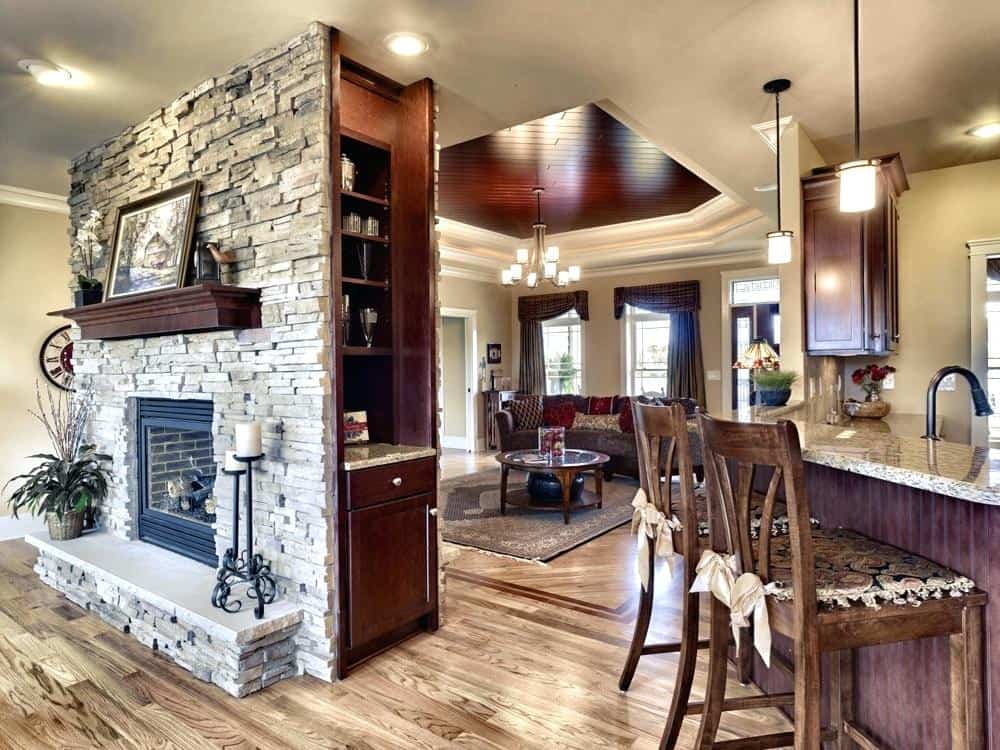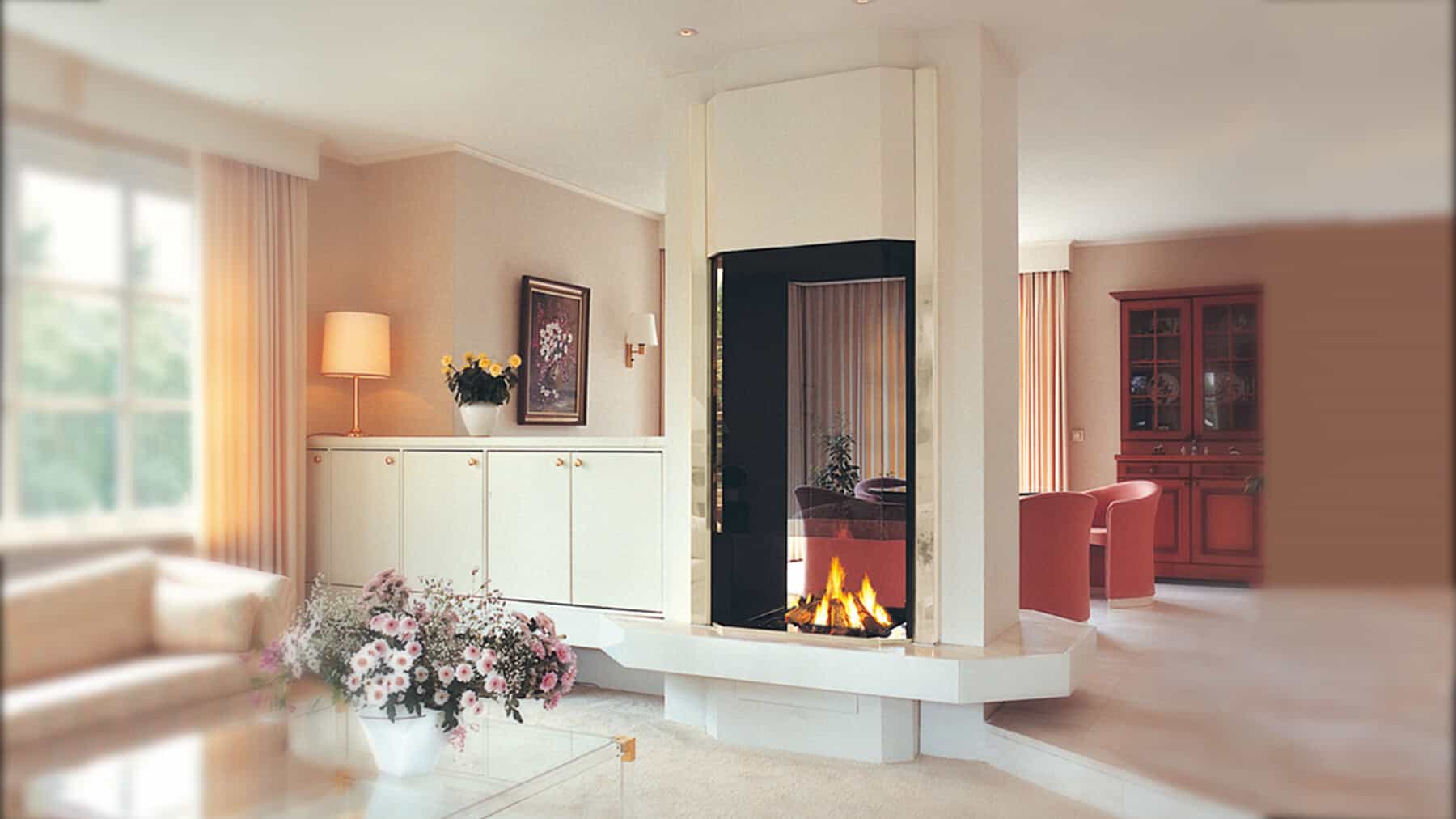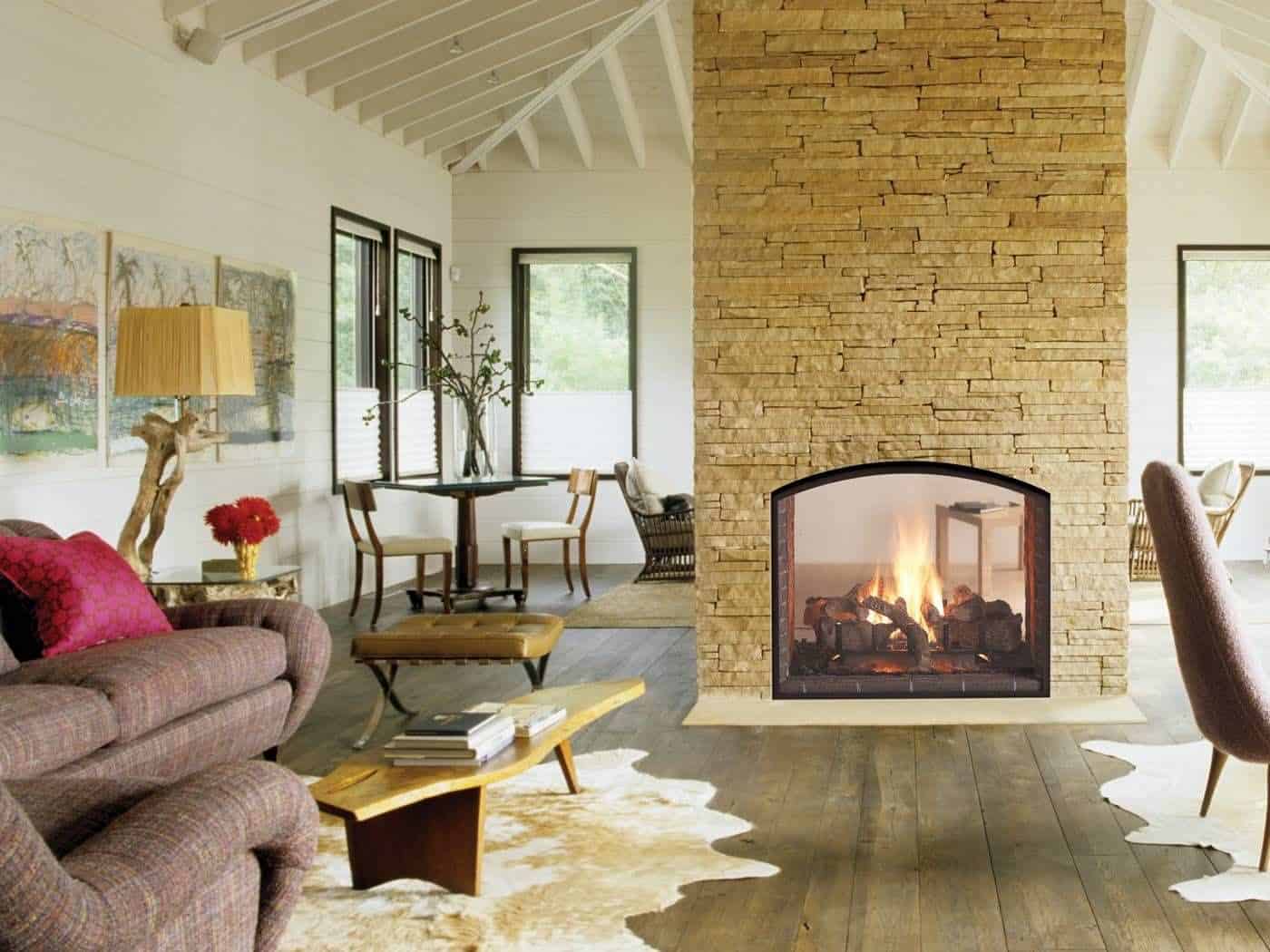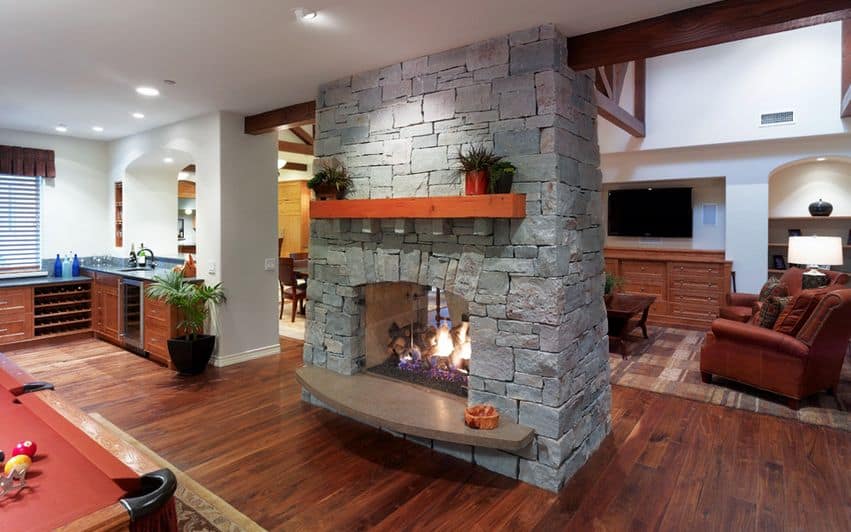 Aren't these double-sided fireplaces just marvelous? Instead of warming a single room you will warm up the whole open-space in your home quickly and easily! Go ahead, add one in your home and you will never regret it! You will enjoy winters more and feel the coziness in your living space!
Related Articles
 Related Articles
6 Best Wood Stove Fans | Buyer's Guide
19 Types of Fireplaces for Your Home
To Mount or Not to Mount a TV Over The Fireplace – Pros & Cons
Learn What the Malm Fireplace Is, Timeless Design Explained
Backyard Landscaping Design Ideas-Amazing Near Swimming Pool Fireplaces
Backyard Landscaping Ideas - Exterior Fireplaces Meant to Enhance Your Living Quality
13 Best Copper Fire Pit to Enjoy This Fall