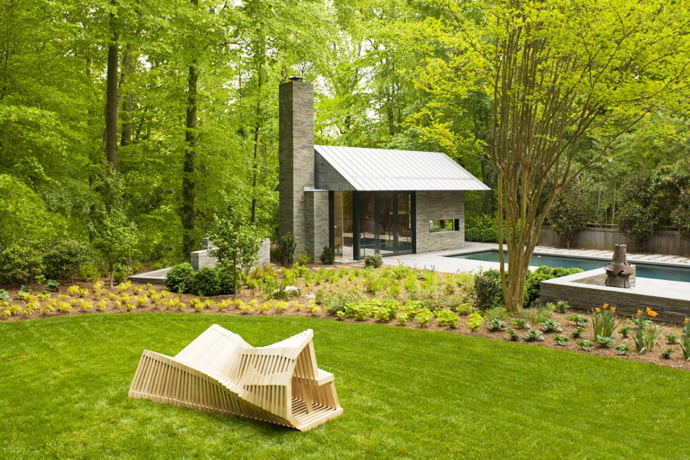 Envisioned by Robert M. Gurney  the Nevis Pool and Garden Pavilion are breathtaking examples of backyard landscaping ideas and of the attention that we should pay to our green spaces, these extensions being located in Washington DC. Being located in a neighborhood at the border of Washington DC, this suburban site offers the owner the advantage of being adjacent to woodlands. Surrounded by nature, trees and small mesmerizing manicured gardens, new swimming pools and stone walls, new paths and trees,structured planting, all these being elements that are anchoring a new design and a breathtaking landscape into the site.
READ NEXT 40+ Pergola Designs Meant to Transform Your Backyard Landscaping Into a Green Heaven 
The small pavilion contains a stainless steal kitchen with seating components along with an adjacent living space bound to a modern fireplace that becomes the center of the ensemble. The new pavilion is meant to provide shelter from all natural elements whilst making a statement for the breathtaking backyard landscaping, a natural organic view for the native natural surroundings.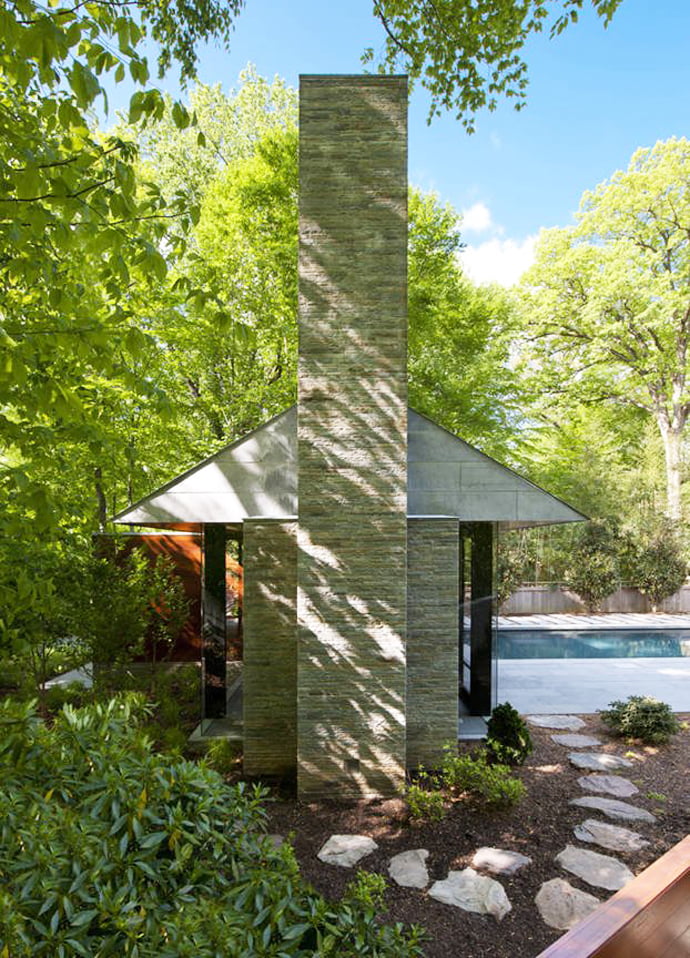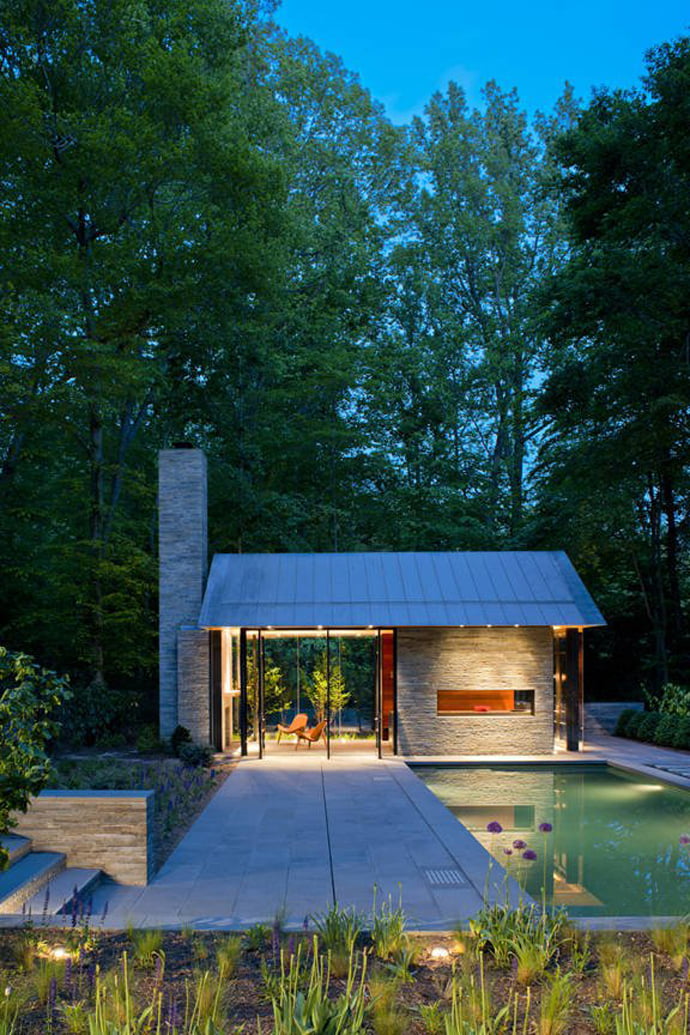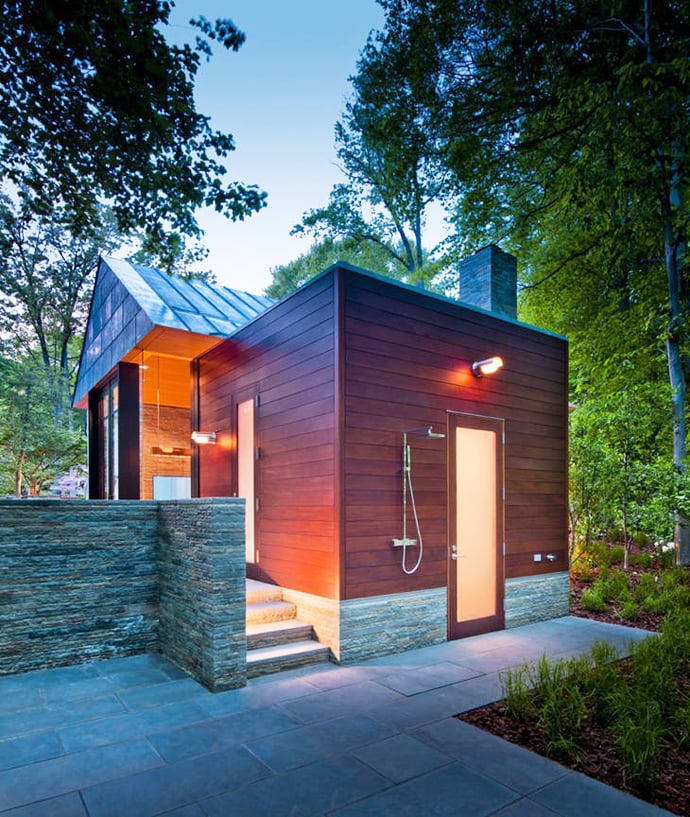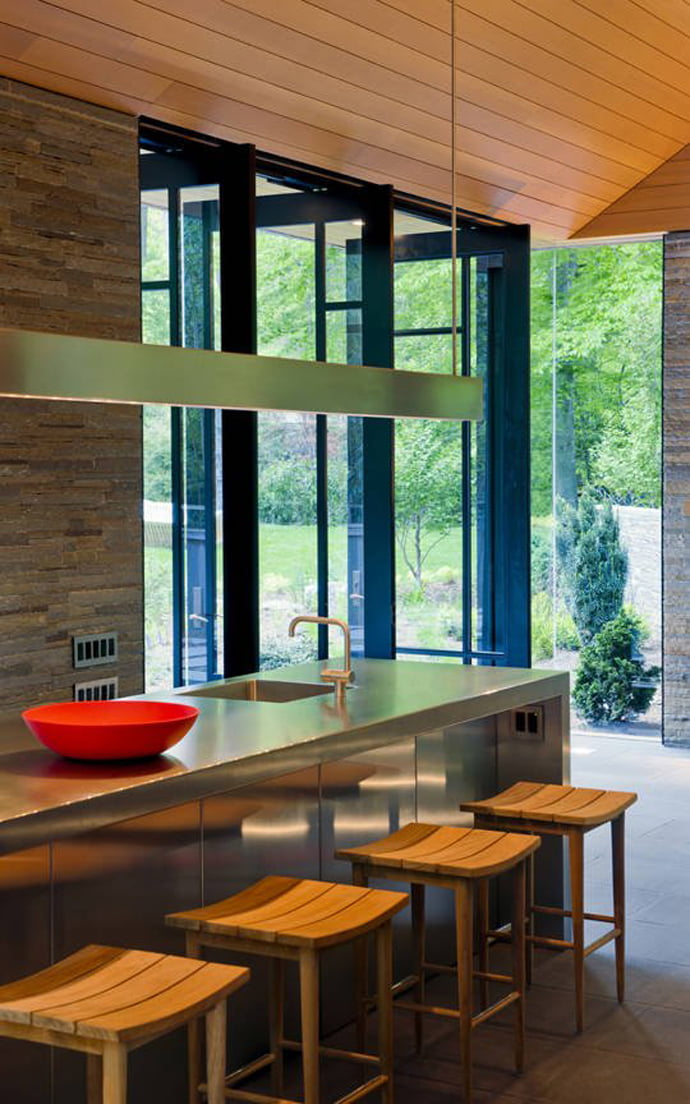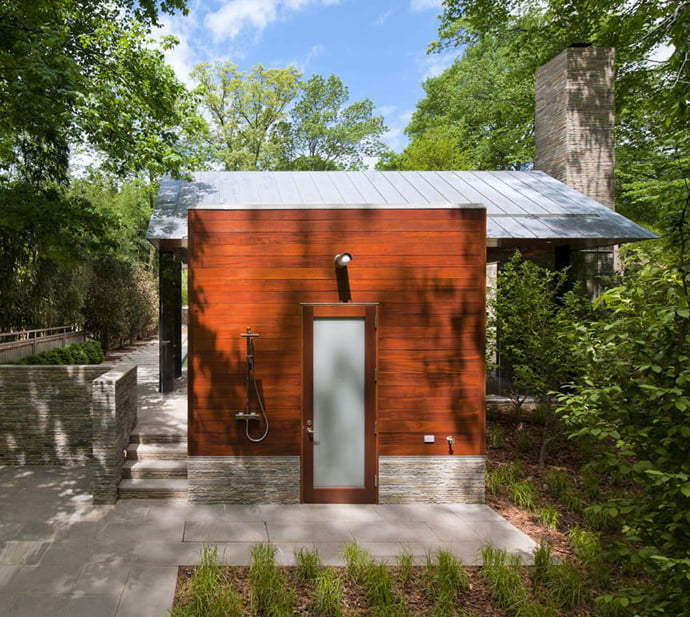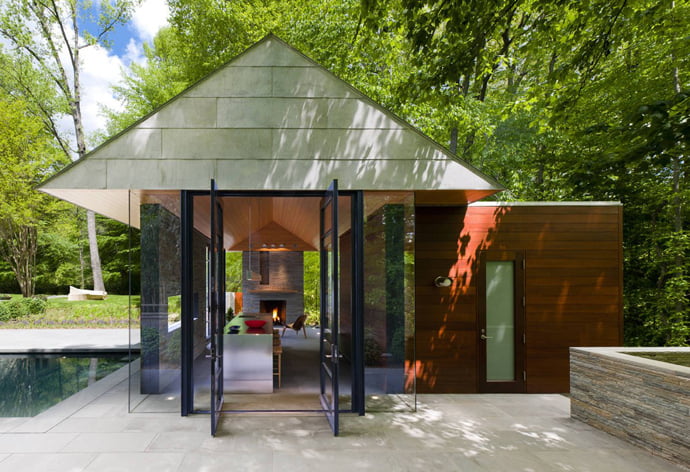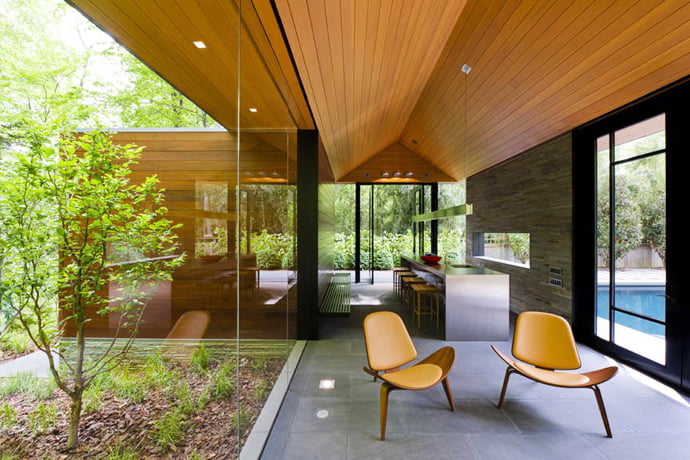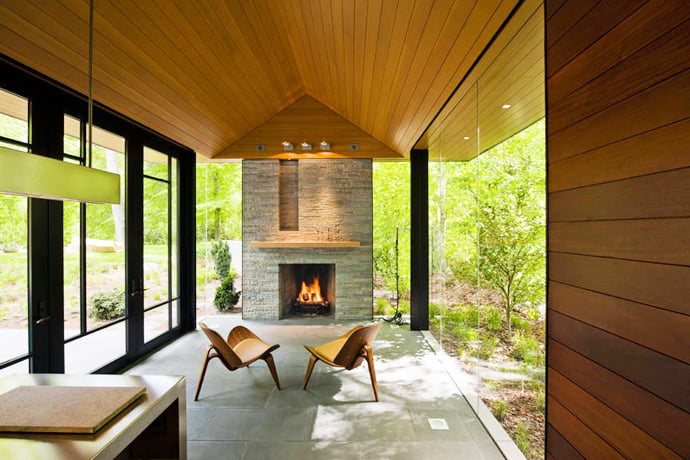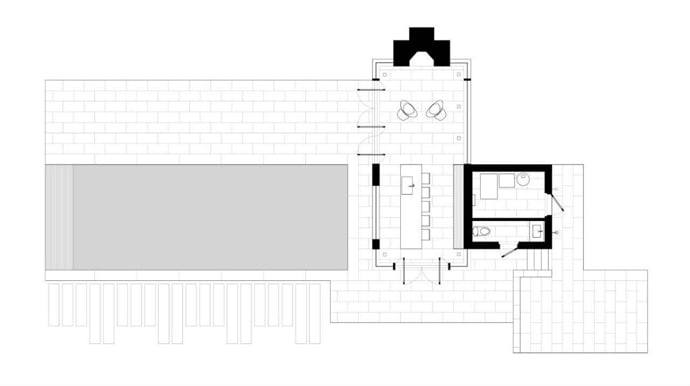 Related Articles
5 Best Above-Ground Pool Pad | Buyer's Guide and Reviews
5 Best Epoxy Pool Paint | Buyer's Guide and Reviews
17 Small Front Yard Landscaping Ideas To Define Your Curb Appeal