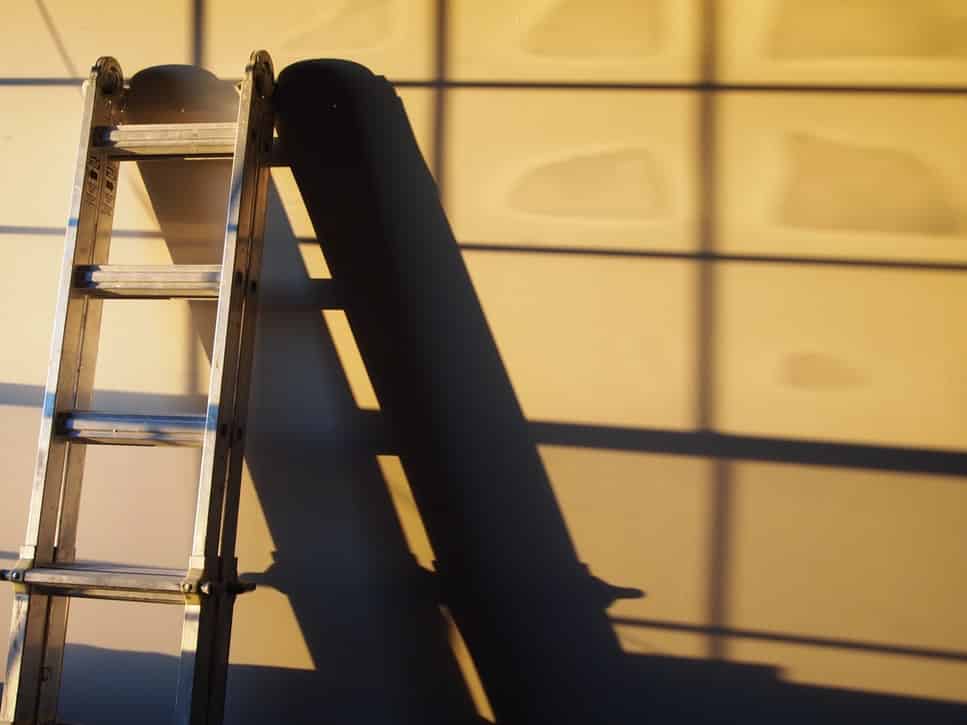 We agree- climbing ladders for mundane tasks like cleaning and replacing fixtures is far from being exciting.
Still, most of us wouldn't mind having some help to facilitate both accessibility and safety while dealing with those corners near the ceilings. Yes, you have guessed it right; it's telescoping ladders that we are talking about.
That's why it comes as no surprise that they form an integral part of every homeowner's tool arsenal. But given the plethora of similar-looking and functioning models, picking just one from the lot can leave you all confused.
As such, we take it upon ourselves to help you out by putting together this list of the 13 best telescoping ladders up for grabs. Additionally, we have included a buyer's guide towards the end so that our readers can make a fully-informed decision.
Let's start, then!
Best Telescoping Ladders
IMAGE
PRODUCT
DETAILS

Our Top Pick

Our Top Pick

Ohuhu Y17-80100-07

One-button retraction
Non-slip end cap
Carry handle

VIEW LATEST PRICE →

WolfWise FBA_LP230943

Smart-close system
One-button retraction
Heavy-duty closing strap

VIEW LATEST PRICE →

Little Giant Ladders 15422-001

Rock lock adjusters
Tip and glide wheels
Meets OSHA and ANSI standards

VIEW LATEST PRICE →

Luisladders Telescoping Ladder

One-button easy close
Inward side latches
Holds up to 330 pounds

VIEW LATEST PRICE →

Xtend & Climb Pro Series 785P Plus

Airplane-grade aluminum alloy
Foot retraction system
Angled thumb release

VIEW LATEST PRICE →

Toolitin TL-20190928-125G

Intelligent locking mechanism
One-button retraction
Oxidized finishing

VIEW LATEST PRICE →

Archom Extension Telescoping Ladder

Aluminum alloy body
Non-slip foot cover
Inward sliding latch

VIEW LATEST PRICE →

Energy Bear Telescoping Ladder

Anti-air aluminum alloy
Non-slip blocks
Roller wheels

VIEW LATEST PRICE →

Handvoll Telescoping Ladder

Removable hook design
L-shaped rubber feet
Secure-locking spacers

VIEW LATEST PRICE →

Gimify A726411

Anodized aluminum alloy build
Double-height latching lock
Non-slip feet

VIEW LATEST PRICE →
One of our top recommendations is the Y17-80100-07 Telescoping Ladder from the house of Ohuhu. This lightweight and easy-to-carry unit has a sturdy aluminum construction that accounts for its longevity and stability. What's more, the host of user-friendly features make it easy to use for novices and pros alike.
Sale
Why Did We Like It?
Before anything else, we were encouraged by the positive customer feedback to try this unit, and we are glad we did. Firstly, it's made from high-quality aluminum alloy, which makes it extremely sturdy without adding on to the weight. With a maximum extension of 12.5 feet, it can easily carry up to 330 pounds. On top of that, the non-slip end cap prevents it from slipping on different surfaces.
Talking about the extension, the design uses a one-button retraction mechanism on both sides for seamless operation. All you have to do is press down the buttons and extend the steps. 
Likewise, press the two red buckles located under each rung to collapse one rung at a time. The slow retracting system allows users to decide on the desired height while reducing air resistance for reinforced stability. Plus, it negates the chances of pinching your finger. Last but not least, the portable carry handle facilitates easy mobility.

What Could've Been Better?
Perhaps our only complaint is that the package may arrive with slight damages; although it may not impact the ladder inside. Nevertheless, it's one of the most cost-effective ladders on the market, making everyday DIY tasks a breeze!
Pros
Intelligent locking pins for secure extension

Strengthening footboard

Adjustable height

Non-slip and easy to carry

Cost-effective
Cons
Packaging may get damaged during shipping
Impressed with the utility of our previous pick, we decided to try its lookalike, viz., the WolfWise  Telescoping Ladder. Its compact structure and robust construction make for a convenient climbing experience, be it for pruning trees or those occasional DIY coloring jobs indoors.
Why Did We Like It?
First things first, this telescoping ladder is made from an aerospace-engineered 6061 aluminum alloy for reinforced sturdiness. Moreover, the clean-touch anodized finish makes the frame resistant to rust and corrosion, which could otherwise have been one of the significant problems while using it outdoors.
It can be extended up to 12.5 feet, and like the Ohuhu Y17-80100-07 Telescoping Ladder, it has a one-button retraction mechanism that takes only 5 to 8 seconds for full retraction. 
Besides, the smart-close system makes the steps fall slowly so that users don't pinch their fingers during retraction. Once retracted, its length accounts for only 1/4th of the maximum height to make for easy storage in cramped spaces. Complete with the heavy-duty closing strap, storing it won't make you rack your nerves.
We should also mention that it comes in three maximum height variants (12.5 feet, 10.5 feet, and 8.5 feet), each of which can carry up to 330 pounds. 
What Could've Been Better?
We'd recommend cleaning the steps and hinges before the first use to ensure seamless opening and closing of the ladder. This is mainly due to the packaging materials getting stuck in the corners, which can hinder the overall operation. Other than that, we have nothing to complain about.
Pros
Quick and safe retraction

Wide steps

Rubberized feet

Compact and easy to store
Cons
Light cleaning required before first use
The Little Giant Ladders 15422-001 Ladder is a multi-purpose model that will come in handy for a variety of DIY tasks around the home and workshop. Sporting a compact and sturdy design, it has earned rave reviews for its long-lasting sturdiness.
Why Did We Like It?
Getting straight to the design aspect, this telescoping ladder is made from a special Aerospace-grade aluminum alloy, making it sturdy enough to hold up to 300 pounds. But the apparently heavy-weight construction doesn't make it heavy. Plus, it meets and exceeds all the necessary OSHA and ANSI standards so that users can rest assured about safety.
Its lightweight build is well complemented by the tip and glide wheels to facilitate smooth portability.
The model we opted for can be extended up to 22 feet, which is more than what you'd need for regular household tasks. But you can also choose from the other height variants according to your requirements. 
Each model is equipped with rock lock adjusters that control the height configuration by locking the frame into the required rung tube. Similarly, you can convert it into an A-frame, trestle-and-plank, or 90-degree staircase using the hinge locks located on the exterior frame.
Lastly, you can choose to get different accessories like project trays, work platforms, etc., along with the ladder.
What Could've Been Better?
We were a bit disappointed to see the poor packaging, which may make the ladder prone to damages during shipping and delivery. Thankfully, the unit we ordered didn't encounter much damage except for slightly brushed wheels, but this is an issue that the brand should definitely look into.
Pros
Supports 5 different configurations

Smooth wheels

No maintenance required

Backed by a lifetime warranty
If portability sits high on your priority list, then the Luisladders Multi-Use Telescoping Ladder may be your go-to unit. Built from a high-quality metal alloy, its practical design has the right mix of durability and stability for years of uninterrupted use.
Why Did We Like It?
Much like its predecessor, this unit is also made from superior-grade aluminum alloy that makes it capable of withstanding up to 330 pounds. The anti-slips rugs can be easily adjusted with 1-inch increments using the inward side latches. Besides, the protection spacers prevent accidental bumping and friction between the steps.
We also appreciate the one-button easy close mechanism that reduces the risk of users pitching their fingers while retracting the ladder. This is made possible by the one-button easy close system, where all you have to do is keep the switches on the steps closed and then press the button. The ladder will descend slowly and gradually to ensure optimum safety.
As far as the storage is concerned, it has a durable strap that holds the frame in place when fully collapsed. Moreover, there's a comfortable grip handle that facilitates portability without putting too much strain on the hands. And it comes in as many as three maximum height variants, i.e.,12.5 feet, 12.46 feet, and 8 feet.
What Could've Been Better?
Some buyers have reported that the rungs tend to get jammed, especially when collapsing the ladder. Although we didn't face the issue, you may try applying a little oil on the hinges for easy opening and closing. Apart from that, we don't have any other significant complaints.
Pros
Corrosion and rust-resistant frame

Non-pinch hinges

Anti-slip steps

Heavy-duty strap for durable storage
True to its brand name, the Xtend & Climb Pro Series 785P Plus Telescoping ladder is a robust and durable unit built for professionals. That said, it can be the perfect addition to your residential tool arsenal without burning a hole in your pocket.
Sale
Why Did We Like It?
We were intrigued by its familiar appearance to the Luisladders Multi-Use Telescoping Ladder and wanted to see if it performs as well. And thankfully, we weren't too disappointed. 
Its "aerospace engineered" frame is built from airplane-grade aluminum alloy for optimum durability and long service life. Plus, it meets the new 2019 ANSI standards for safety compliance and duty rating, thereby reassuring users of the quality of construction. 
We absolutely loved the extension range on offer, meaning the ladder can reach a height up to 15.5 feet and retract to a mere 36.5 inches. Unlike a lot of other models that use hands, the extension system can be activated by the foot to extend and lock it in place. At the same time, the angled thumb release ensures proper and safe hand position.
It's finished off with slip-resistant steps and double over-molded feet so that it maintains the right amount of traction on varied surfaces.
What Could've Been Better?
The retraction could've been slow and more gradual as users almost always run the risk of pinching their hands. In that sense, it'd be better if the ladder is carefully held by two people on the sides, away from the rungs. Besides, the brand doesn't specify the maximum carrying weight.
Pros
Compact retraction

Integrated carrying handle

Clean touch anodized finish makes it easy to clean

Double over-molded feet
Cons
May pinch the fingers during retraction

Maximum carrying weight not specified
Toolitin has made a name in the workshop tool industry, and the TL-20190928-125G is a good example of that. Engineered from a combination of metal and heavy-duty plastic components, it provides a prolonged service life with minimal maintenance.
Why Did We Like It?
This Toolitin telescoping ladder is built from a mix of premium aluminum alloy and durable plastic. While the aluminum surface is oxidized to prevent the formation of rust and corrosion, the plastic parts are reinforced with nylon fiber to improve the overall load capacity without weighing too heavy. Here, we should mention that it has a maximum load capacity of 330 pounds.
The adjustable height mechanism comprises an intelligent locking mechanism where each rung is equipped with two red-colored push buttons underneath. Simply press them together to collapse the rungs till you reach the desired height (maximum height is up to 12.5 feet), and the rungs will get automatically locked in place.
This feature also makes the retraction pinch free as each step falls smoothly and gradually. Once fully retracted, it measures only about 34 inches long, so you can store it conveniently under the bed or behind any door. And it's also available in two other heights, viz., 8.5 feet and 10.5 feet.
What Could've Been Better?
Honestly, we are bummed out about the fact that despite having rubber-equipped footing, the ladder lacks stability on slippery surfaces like marble floors. Hence, you might want to avoid it if you're planning to use it on such surfaces as we didn't face any issues on rugged surfaces.
Pros
Resists rust and corrosion

Automatic locking system

One-button easy retraction

Can be stored in compact spaces
Cons
Not adequately stable on certain surfaces
Now that we are almost halfway through the list, here's the Archom Extension Telescoping Ladder making an entry. Featuring a familiar design to that of some of our other recommendations, it's one of the most affordable units that come in multiple heights.
Sale
Why Did We Like It?
For starters, the durable frame is constructed from aluminum alloy, which makes it resistant to both corrosion and water-related damages. Hence, you can use it anywhere, be it indoors or outdoors. The unit we got can be extended anywhere between 25 inches and 9.5 feet, but you can always choose the longer variants (10.5 feet, 12.5 feet, 13.5 feet, and 15 feet). 
Owing to the inward sliding latch, users can adjust the height of the rungs in 1-feet increments, which negates the risk of injuries. You can extend it by supporting the bottom pedal with one foot and pulling out the topmost section while ensuring that the switch clips underneath each step are securely locked.
The frame culminates into the non-slip feet with big and grooved rubber covers that maintain stability on almost any surface. Not only that, but the strap attached to the last step can also be tied to the bottom pedal for extra stability.
What Could've Been Better?
We felt that the frame is somewhat flexible, meaning it can wobble a bit when extended to the maximum height. However, it's nothing to be concerned about as the rubber footing does a great job of keeping the ladder stable even for the maximum load capacity.
Pros
Waterproof and corrosion-resistant

Complies with EN131 safety standards

Securing strap on the bottom

Non-slip feet
With a decade-long experience in the telescoping ladder industry, Energy Bear has attempted to raise the bar with its multi-purpose telescoping ladder. Integrated with several user-friendly and safety features, it can carry up to 330 pounds while remaining stable on almost any surface.
Why Did We Like It?
At first glance, we were really impressed with the sleek yet durable structure that assures users about the safety on offer from the get-go. In hindsight, it's the thick, anti-air aluminum frame with oxidized finishing that takes care of stabilizing the ladder on almost any indoor or outdoor surface. 
Moreover, the four non-slip blocks on the bottom balance bar reinforce friction on the ground. It also consists of two moveable auxiliary wheels for seamless portability. You can easily attach the bar to the base of the ladder using some mounting screws.
Speaking of the extension capabilities, it can extend up to 18.5 feet, making it one of the tallest models on our list. The wide, rugged steps ensure that your feet can maintain a firm hold even with thick sneakers on. 
Furthermore, each rung has two safety lock buttons on either side for securely customizing the height as required. It measures just 3.7 feet when fully collapsed, so storage in compact spaces won't be an issue.
What Could've Been Better?
For some reason, the steps have a peculiar angle, which makes it difficult to stand on the ladder for prolonged periods. This can especially be more problematic when it doesn't have a wide supporting surface throughout, like when trimming the branches of smaller trees. Hence, you may want to avoid the ladder for such tasks.
Pros
Thick plastic parts to reduce overall weight

Mechanical locking with twin buttons on each rung

Corrugated non-slip foot pad

Secure fastening strap
Cons
Angled steps are difficult to stand on for long
The Handvoll Telescoping Ladder is a versatile unit that's suitable for both professional job sites and residential DIY projects. Its solid construction is backed by a robust aluminum frame and is EN131 certified for better peace of mind among users.
Why Did We Like It?
First and foremost, this unit can be manually extended anywhere between 3 feet and 15.5 feet by simply lifting the rungs. Once lifted, the secure-locking spacers will automatically lock the  steps, and so will the latches on the support polls. Each step has an anti-slip rung ridged design that prevents the feet from sliding.
Collapsing the ladder isn't a herculean task either, as all you need to do is press down the thumb buttons. Since each rung is equipped with these buttons, the retraction mechanism won't pinch your fingers. And much like its predecessor, there's a balance bar with L-shaped rubber feet for added security and stability.
We appreciate that the design makes room for a pair of removable hooks above the topmost rung, which will be beneficial both while working with it and during storage (users can hang it). Besides, the fastening straps keep the ladder adequately compact so that it doesn't occupy much space in the tool cabinet or the back of the car.
What Could've Been Better?
It may be helpful to know that this telescoping ladder requires some assembly, but some users have reported that the brand doesn't provide sufficient instructions for the same. Furthermore, weighing almost 55 pounds, it isn't the most lightweight unit and doesn't have wheels for easy portability.
Pros
Individual locking buttons for secure retraction

4 anti-slip feet

Ridged step design

Removable hooks on top
Cons
Doesn't have adequate assembly instructions

Heavy and doesn't have wheels
Another versatile unit that will suit commercial as well as residential or DIY projects is the Gimify A726411 Telescoping Extension Ladder. Available in multiple sizes with advanced features, it can hold up to 330 pounds and requires almost zero maintenance even with daily use.
Sale
Why Did We Like It?
Similar to all of our other recommendations, this ladder is also made from durable aluminum alloy that has an anodized finishing for optimum resistance against rust and corrosion. While we tried out the variant that can be extended up to 12.5 feet, you may also choose to get the 10.5 feet variant. Beyond that, there's another 12.5 feet model that comes with several advanced features.
Coming to the utility factor, every step has an independent double-height latching lock that controls the extraction and refraction of that particular rung. As a result, users have precise control over the height adjustment without worrying about pinching their fingers.
For a ladder that can carry up to 330 pounds, it only makes sense for the frame to have non-slip end caps, and this unit doesn't miss out on that. Lastly, the lightweight structure folds down to as little as 24 pounds to facilitate easy portability and storage.
What Could've Been Better?
Some users have complained that the base doesn't feel sturdy enough on some surfaces, even with the anti-skid footing. We think it'd have been better had there been a balance bar for the base or at least a couple of mounting holes to add one. 
Pros
Rust-resistant frame

Extra-wide steps

Anti-pinch latch locking system

Lightweight and compact when retracted
Cons
Lacks stability on some surfaces
As we near the end of the list, we found the Beetro TC0338 Telescoping Ladder to be worth including in our list. Its space-saving design is meant to make for convenient storage while the sturdy extension mechanism facilitates various DIY tasks like cleaning, changing lights, etc.
Why Did We Like It?
Starting with the construction, it's made of high-quality aluminum with plastic for latches and spears as well as rubber for the foot caps. Not only does the design extend its service life by resisting the formation of rust and corrosion, but it also makes the ladder capable of holding up to 330 pounds. 
The retraction and extension mechanism is similar to that of some of the models mentioned earlier. Each step has latches on either side, which need to be unlocked while extending or retracting. And once you have the desired height, lock the latch to secure the steps in place. 
With a maximum height of 8.5 feet, it's more suitable for residential DIY jobs like cleaning windows, hanging pictures, or installing light fixtures. While the rubber protection spears on the side ensure that your walls don't develop any unwanted marks from the edges of the frame, the rubber fitting maintains sufficient traction on even marble and ceramic surfaces.
What Could've Been Better?
Some people may find it annoying to lock the latches manually, without which the rungs will invariably collapse. Moreover, the all-aluminum body makes it one of the heaviest ladders on our list, and the absence of wheels hampers its portability to some extent. That said, the compact structure upon complete retraction can fit in cramped spaces.
Pros
Strengthening step design for better stability

Rust-resistant structure

Individual locking latches

Secure strap
Cons
Manual locking may be time-consuming

Heavy, not equipped with wheels
The Suncoo Extension Ladder is a portable and versatile unit that has an effortless retraction and extension mechanism. Its GS and EN131 certified design has a maximum load-bearing capacity of up to 330 pounds with a host of features for a safe climbing experience.
Why Did We Like It?
To begin with, the Suncoo Extension Ladder is made from thickened airplane-grade aluminum alloy for optimum strength and durability. Additionally, the clean-touch anodized finishing makes it waterproof and corrosion-resistant. For maintenance purposes, you can simply wipe it down with a soft and dry cloth to get rid of dirt and debris.
Furthermore, every rung has an independent locking mechanism that comprises two steel locking pins for manual locking. This also ensures anti-pinch technology since the steps can be adjusted individually. Besides, the extra-wide, textured rung surface keeps your feet stable even when the ladder is fully extended up to 12.5 feet.
The frame is finished off with a pair of non-slip rubber caps to maintain stability and friction on both indoor and outdoor surfaces. Last but not least, the heavy-duty, adjustable secure strap helps keep the ladder closed for storage purposes. 
What Could've Been Better?
Despite having an anti-pinching retraction mechanism, we felt that the rungs tend to fall faster than some other models. Hence, we'd strongly recommend "closing" one step at a time by unlocking the pins. Also, make sure that you don't have your fingers placed on the edge or the middle of the rung.
Pros
Spring-loaded locking system

Lightweight and portable

Anti-slip wide steps

Thick aluminum tube for extra stability
Cons
Falling rungs may pinch fingers
Before wrapping up the list, we'd like to talk about the Yvan Multi-Purpose Telescoping Ladder. One of the brand's premium models, it's engineered with ultimate user convenience in mind and doesn't compromise on quality or versatility.
Sale
Why Did We Like It?
One of the first things that grabbed our attention was the oxidized-finished aluminum surface that accounts for both durability and appearance. Beyond that, the plastic parts are reinforced with nylon fiber for better wear resistance and load capacity. It can easily accommodate up to 330 pounds without flexing. 
Each rung features an intelligent locking mechanism that's marked by independent red locking buttons for securely locking the steps. The maximum height on offer is 17 feet, which is sufficient for accomplishing regular household tasks and DIY hobby projects. And with the angled, anti-skid rubber footing, you don't have to worry about stability.
Thanks to the one-button retraction system, all the rungs collapse one after the other without user intervention. We loved the slow "falling speed," which ensures that the steps don't fall on the user's hand to cause injuries. 
Last but not least, the secure strap holds the "collapsed structure" for compact and convenient storage. 
What Could've Been Better?
As we have already mentioned, this ladder is one of the premium models manufactured by the brand. Hence, the price may be a significant constraint for potential buyers. At the same time, we're a bit disappointed that the design doesn't include wheels, especially considering that some of the more affordable models have a wheeled base.
Pros
Stabilizing bar at the base with rubber padding

Simple and safe retraction

Secure locking mechanism

Plastic edges to prevent slipping and marks on the walls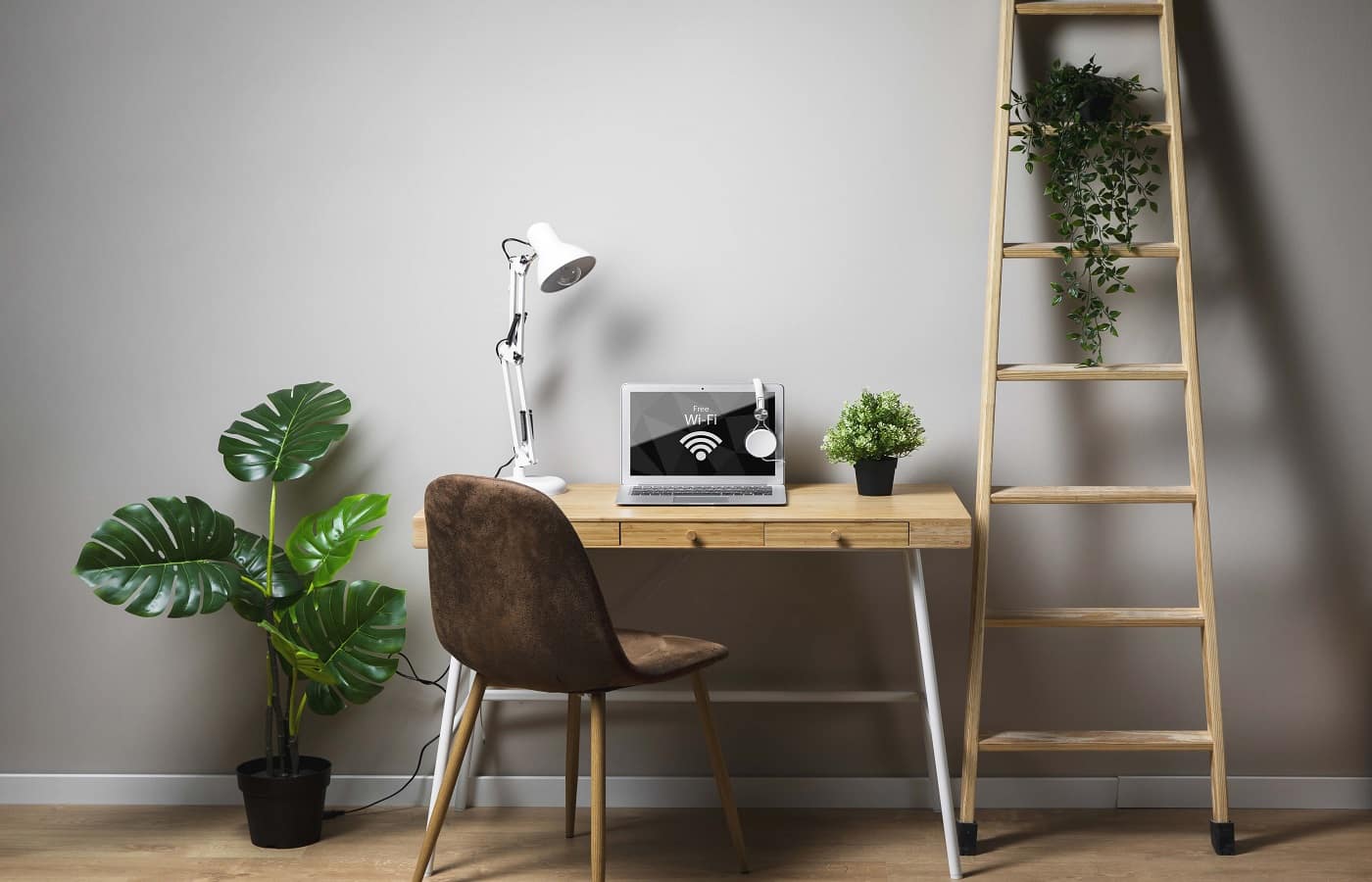 Telescoping Ladder Buyer's Guide
By now, you must have figured out that there are some features common to almost all telescoping ladders. However, making the right choice requires more than knowing just the advantages of the best options on the market. Unless you factor in your requirements, there's a good chance of ending up with the wrong model despite spending a hefty sum of money.
So, we have curated this extensive buyer's guide that will help you with all the information you need to know before making the purchase. Read on….
Height And Maximum Carrying Capacity
Without a doubt, the first thing to consider is the height of your preferred telescoping ladder. In this regard, we'd suggest going for one that can be extended at least up to 12.5 feet for daily household jobs. Likewise, you may opt for a higher model for intense DIY projects or using it in the workshop.
While at it, keep an eye on the working height, which is often not the same as the maximum height of a ladder. This is because most brands recommend users not to use the first two or three steps, thereby affecting the feasible height.
As far as the carrying capacity is concerned, always go for a ladder that can hold a minimum of 330 pounds.
Locking And Retraction Mechanisms
During height adjustment, users would want to make sure that the steps are locked securely to prevent the ladder from accidentally collapsing. That's why all telescoping ladders have locking pins on each rung, which either get locked in automatically or have to be pushed manually. But we'd strongly recommend checking even the automatic locks to ensure complete safety.
In case of retraction, a lot of models have a one-button retraction, meaning all the rings will fall one after the one one the press of a button or tab located at the bottom. If you plan to buy such a ladder, go for a slow retraction speed so that even if the rungs fall on your hands, there won't be any severe injuries.
Rubber Footing
Rubber capped feet are your best bet to ensure sufficient traction on different surfaces, ultimately resulting in better stability. You will also find many models that have an additional stability or balance bar that has extra rubber padding to reinforce stability.
Portability
The portability factor will largely depend on the build material. However, modern telescoping ladders have advanced construction so that even heavy-duty metal (like airplane-grade aluminum) bodies don't strain your muscles when you carry them around. We'd advise getting one with auxiliary wheels to make portability an absolute breeze.
Rust Resistance
Since a majority of users would want to use their telescoping ladder both indoors and outdoors, a frame that resists rust and corrosion without requiring much maintenance is much sought after. Aluminum or aluminum alloy bodies with anodized finishing can be easily cleaned with a soft, dry cloth and are the ideal choice to prevent rust and corrosion.
Safety Strap
Finally, a safety strap is a good feature to hold the ladder once it's retracted completely for hassle-free storage, especially in compact spaces.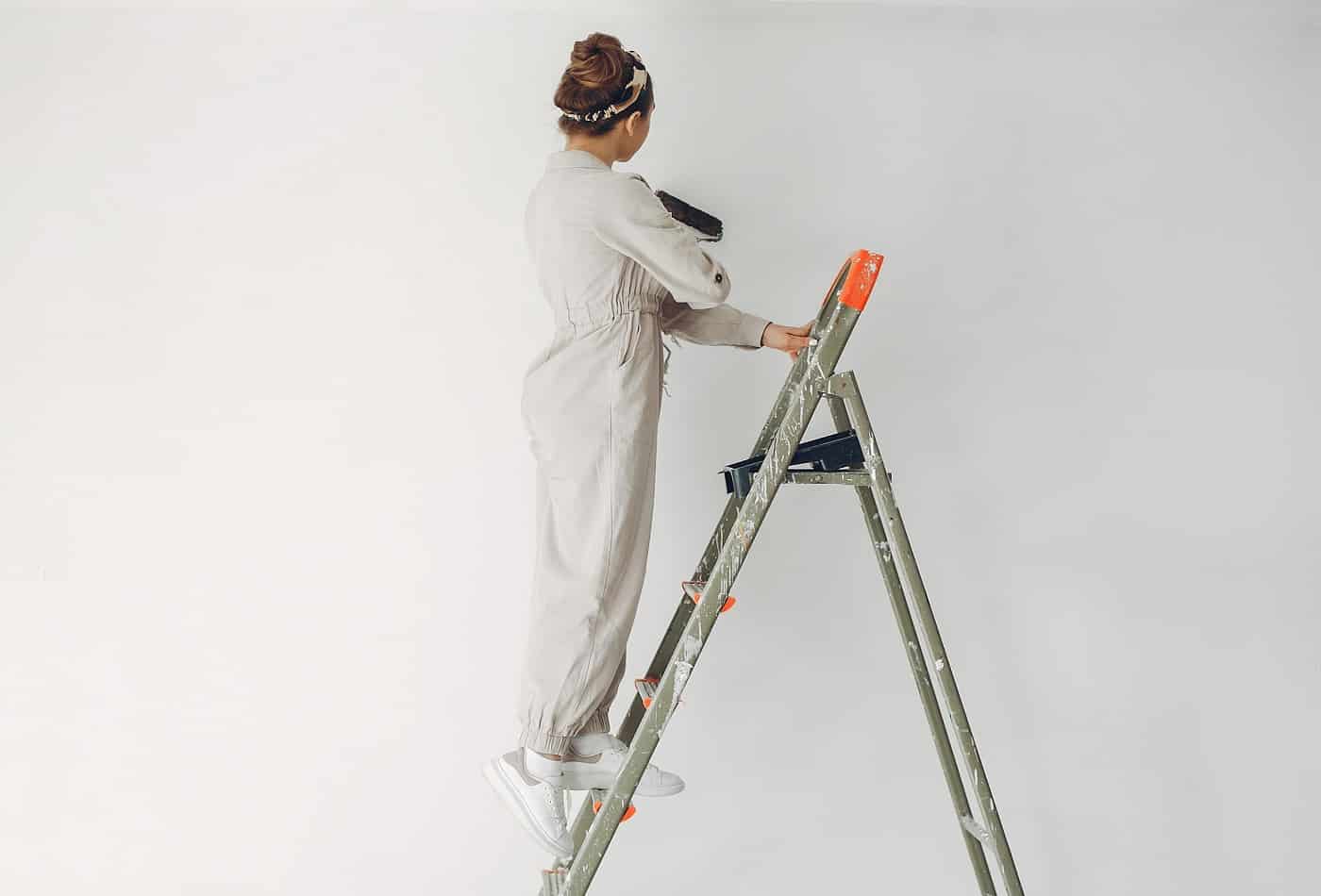 Verdict
Now that you know about the best telescoping ladders, you can quit delaying replacing the ceiling lights. Just go ahead and pick one according to your needs and budget.
We hope our efforts will eventually lead you to your "perfect match." But if you're still in two minds about taking the right pick, then allow us to help you by naming our top three favorites from the list.
The Ohuhu Y17-80100-07 Telescoping Ladder takes first place on the podium for being one of the most cost-effective units on the market. And for the second position, we have the WolfWise FBA_LP230943 Telescoping Ladder, complete with its smart locking mechanism. 
Lastly, the  Little Giant Ladders 15422-001 Ladder is a good choice if you're looking for a wheeled base model.
We'd love to hear about your verdict in the comments section below. Till the next time, take care!
Related Articles
7 Best Home Fire Escape Ladder [Reviewed & Buyer's Guide]
13 Best Telescoping Ladders to Climb