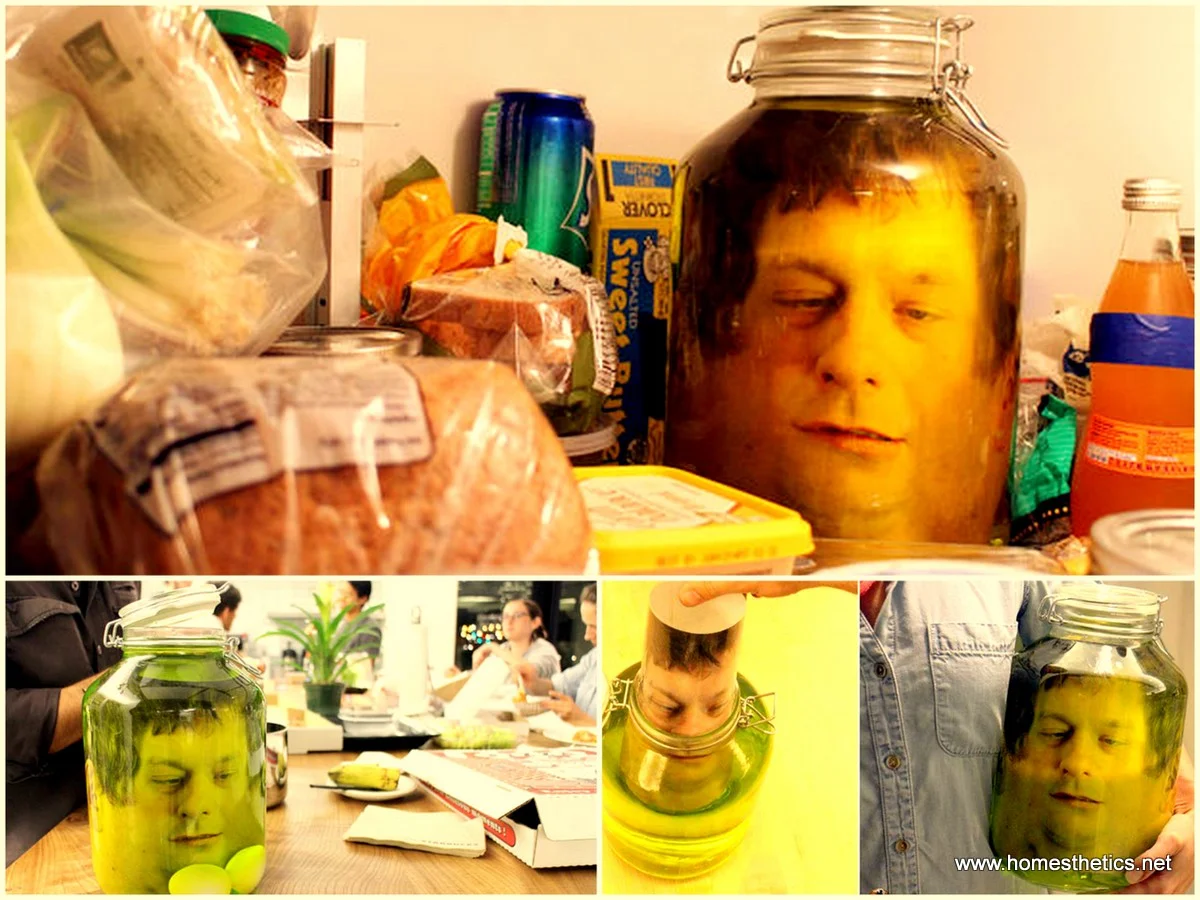 Do you entertain on Halloween? Are you attending any party? You'd better be prepared whatever the case. We invite you to spice up the event that you are attending or throw with a DIY head-in-a-jar Halloween project that will be able to terrify guests with a ghoulish great in the fridge.
The project is extremely simple, by using a photo editor, here Photoshop, two pictures are overlapped, and blend into one piece, creating a flat image of a head-on print that will be laminated and submerged in a big mason jar filled with green water. When the flattened image is taking the shape of the round curved jar and the distortion caused by water, it creates the illusion of a severed head in a jar of preserving fluid. You can take everything further and insert an old wig to make things more interesting. You can turn off the refrigerator lamp and tell your guests that it broke, inviting them to search with the phone flashlight if possible, preferably with the light closed obviously.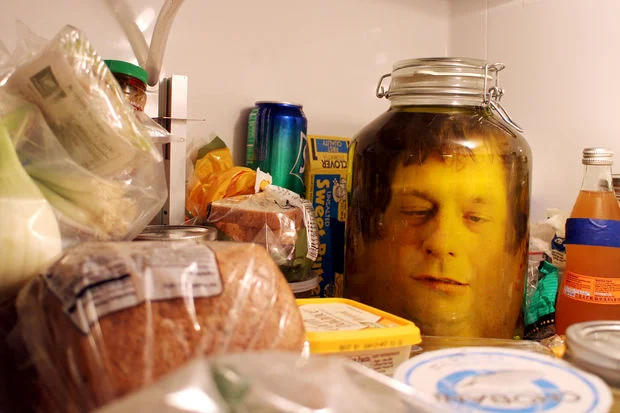 Items required to create the DIY Head in a Jar
Photo editing software and skill- Here Photoshop
Anchor Hocking Heritage Hill Glass Cookie/Candy Jar or an Ordinary Large spooky jar
Food Coloring or Blue and Yellow Ink Cartridges to Mix Into Green
Printer + Access to lamination service (Local Stationery Copy/Print )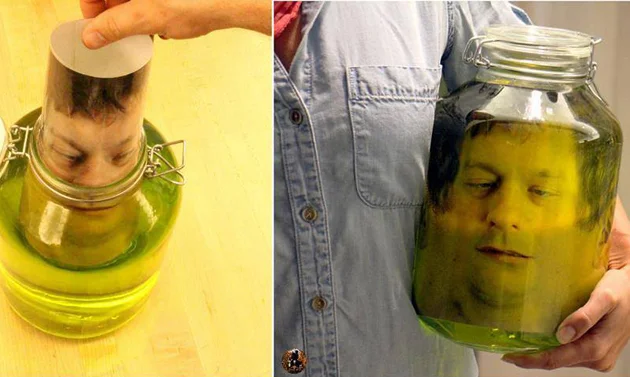 Creating this DIY Project is extremely easy but it does require some photo editing knowledge. Here you will see how the one showcased has been created and we invite you to follow the guide because your own head in the jar would be far more effective, be creative. If you do not have the time needed you can DOWNLOAD THE PRINTABLE HERE.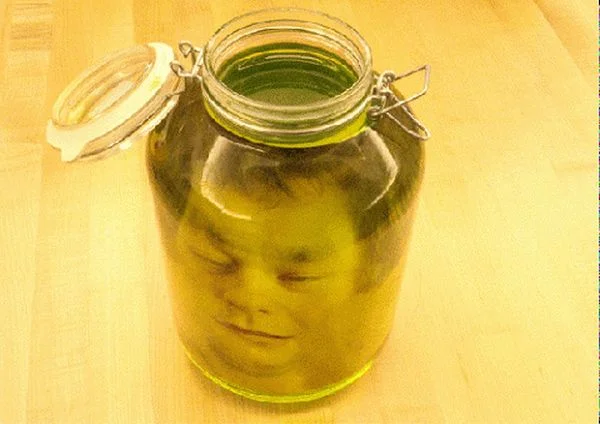 Making your own head in a jar is easy, but requires some photo editing skills. I've included a tutorial on how I made mine, and took me about 30 minutes to compose. Personalizing this prank will make it more effective. But, if you're not a pro with photo editing, you can download my flattened head image below.
You can also search for "Futurama Head-in-a-Jar Creator," in the store, there is an app that is supposedly doing just that, it is free, so it`s worth a shot.
What do you think about this DIY Head in a Jar Halloween Project? We would love to hear your opinion in the comment section below and see your own ghoulish Halloween projects! How you are preparing for Halloween?
Related Articles