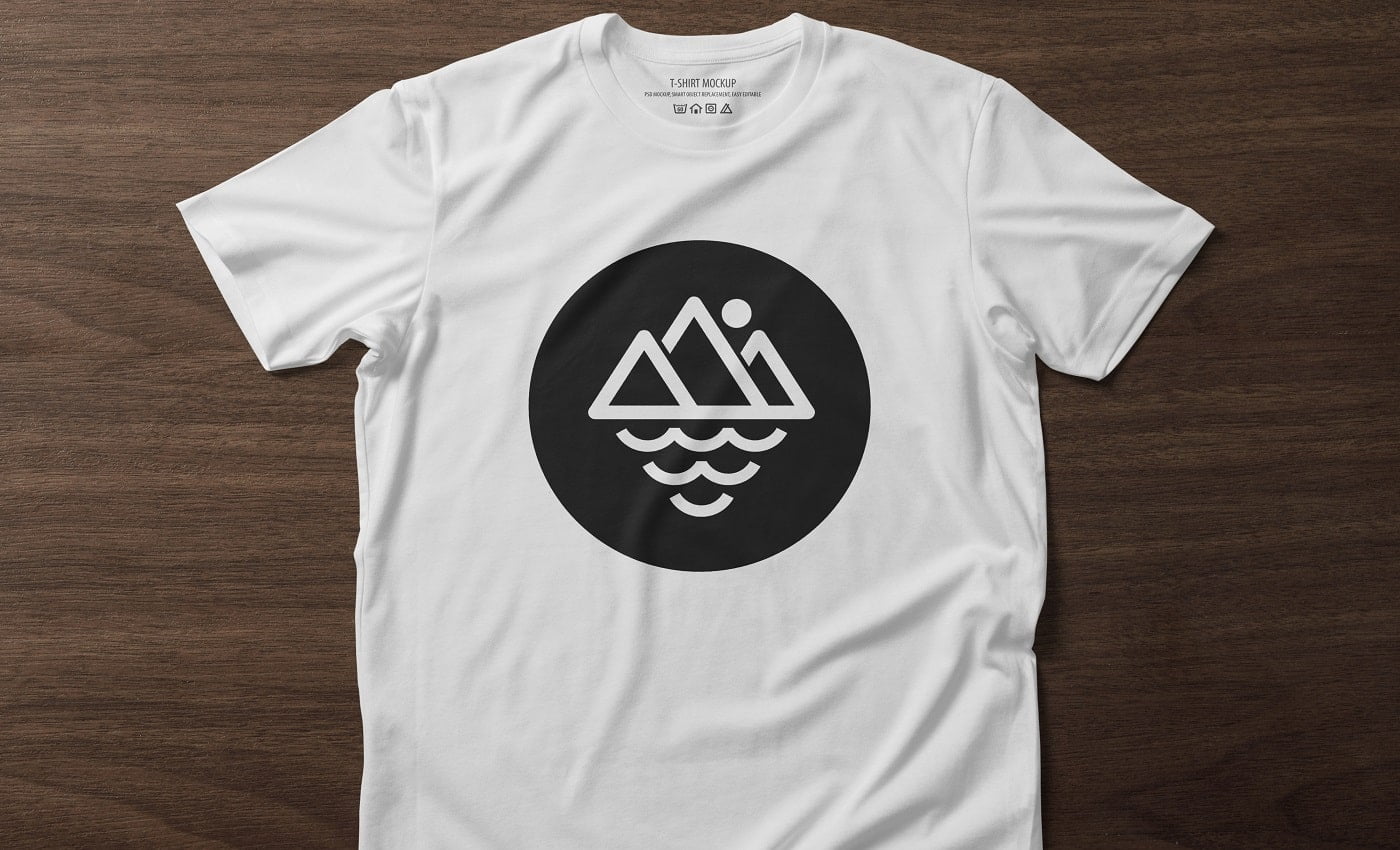 Setting up a T-shirt printing business doesn't involve rocket science, does it? After all, some equipment and good designs are all it takes…
That's what we thought! But on taking a closer look at all the intricacies of the different types of printing methods, we realized that it was a tad more complicated than we had anticipated.
If you're in the same boat, welcome aboard! We have carefully curated this guide to delve into all the nitty-gritties of seven types of T-shirt printing methods for your business. The last thing any upcoming entrepreneur wants is a faulty production system, so this guide will come in handy.
Irrespective of whether you're planning to print only a few T-shirts for your neighborhood or start a full-fledged e-commerce website, one of these printing methods should do the job.
So, without further ado, let's get started, shall we?
Types of T-Shirt Printing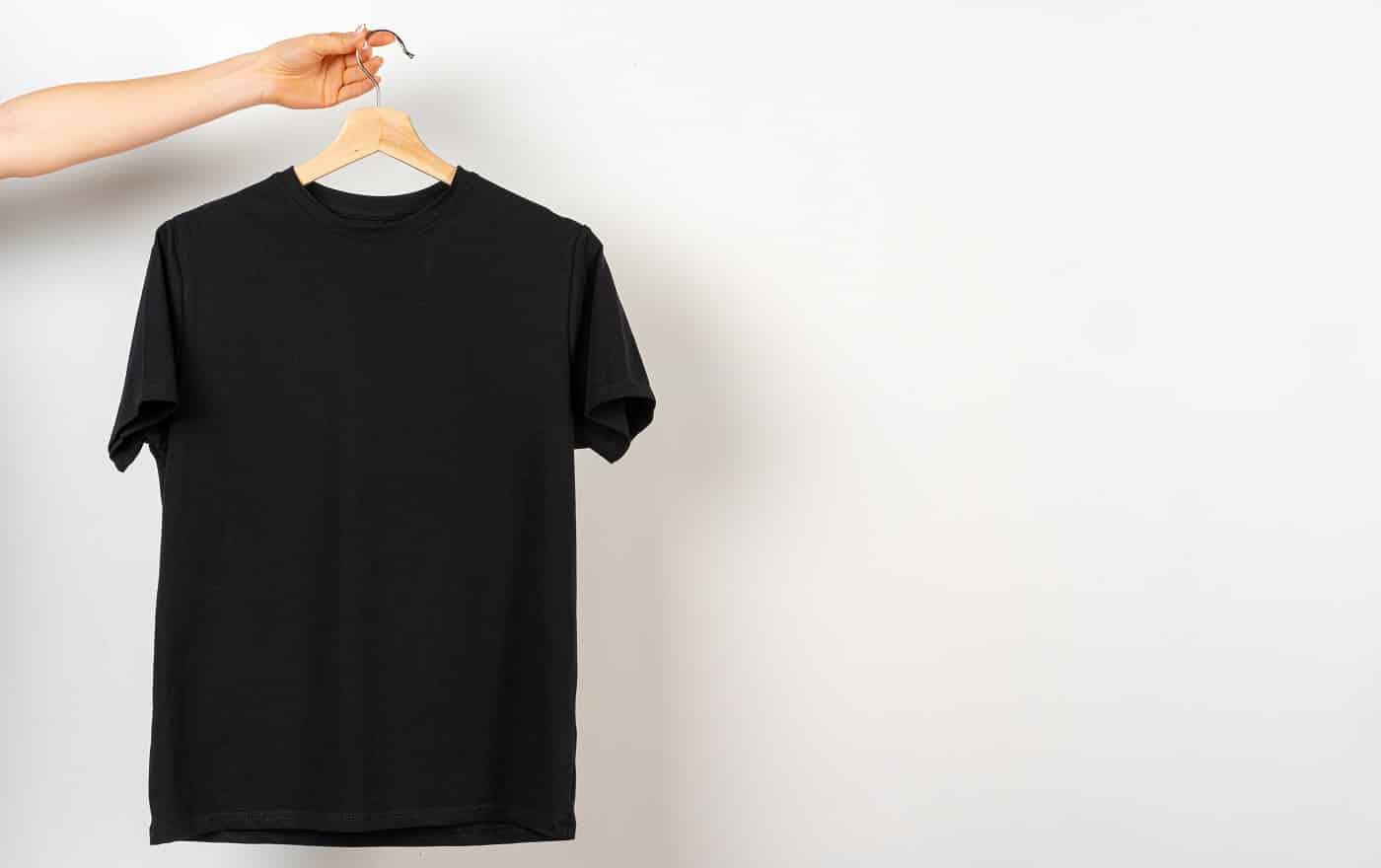 It may come as a surprise to you when you find out that there are so many printing methods available to print great t-shirts! And most of them can print the kind of t-shirts you want the business to handle.
Also, if there are designs and plans in mind for the t-shirt line, it'll be easier to narrow down the printing method best suited for the new merchandise. However, there are various ways in which one can go about setting up this business.
Some careful consideration of the right printing methods and the overall blueprint of the business will lead you to the t-shirt line you are looking to establish in the market. Let us discuss some great printing methods for you to be able to make the right decision today.
Direct To Garment Printing (DTG)
DTG is popular amongst people who use this method to pursue their hobbies in printing. The best part about DTG is that you need not hire professionals for the know-how and execution of this printing method.
However, both a fair amount of knowledge and sharp skills will be required to take your printing plans forward with DTG. The tools are sparse and straightforward enough, and you can work independently with just a textile printer and ink.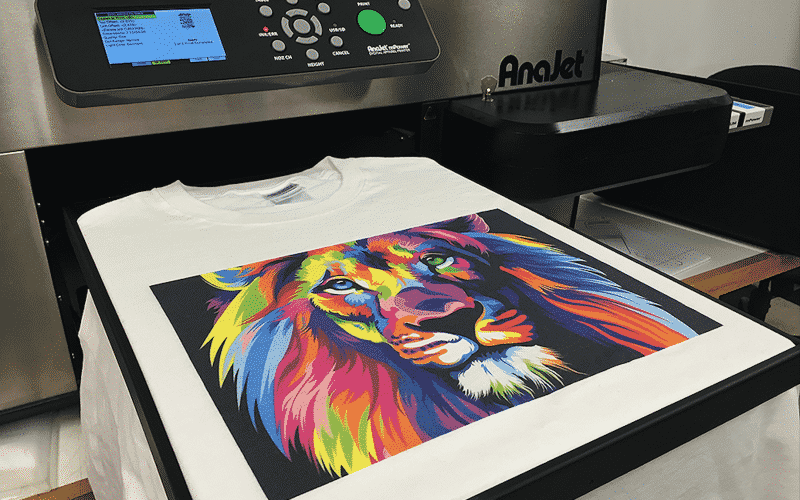 Benefits Of DTG
This printing method is handy for producing complex and sophisticated designs on t-shirts. Once the design is impressed upon the t-shirt, it leaves a soft feel to the garment. That is unlike even hand-painted t-shirts, especially the ones painted in acrylic.
Moreover, DTG is proficient in creating just the right amount of layers on the cloth. The ink will not stain the fabric with extra layers because it is pretty thin in viscosity.
Problems With DTG
If you are looking to print dark garments through the DTG method, you will find it challenging to do so. The ink is so thin that the design does not stand out on the dark cloth well enough. Also, DTG printed clothes are best for wearing for a short time.
Usually, an inexpensive cotton t-shirt with a DTG design can last a year. Then the print tends to fade away.
Screen Printing
This kind of printing has been made famous by manufacturers of clothes and is renowned for leaving some room open to scale up. If any of the designs get popular, the business can leverage the growing acceptance of its designs to expand and flourish.
And yes, it is the more straightforward method to get a t-shirt line going as early as possible. The tools that are required include a stencil and a nylon mesh. The mesh holds down the stencil in place, and water is released to flood into the areas where the stencil will not hold down.
After this, ink is flooded onto the stencil area for the design to take shape on the fabric.
Benefits of Screen Printing
Screen printing is a precise method for creating designs on clothes. The accuracy of the printing method and its ability to give businesses a window for growth make it popular.
Problems With Screen Printing
Do not consider this option for your business if you plan to make unique and customized clothes in a niche-oriented, small way. Screen-printing is a large-scale method that involves costs, human resources, and some infrastructure.
Laser Iron-On, Or Inkjet Transfer
Another popular way of creating colorful and great-looking complex designs is using a heat press and an inkjet/laser printer. All that is required is some transfer paper made of special vinyl for the heat transfer.
It is the inkjet or laser printer that stamps the design onto the transfer paper. Some nice-looking graphic designs can be printed onto soft cotton t-shirts using this method.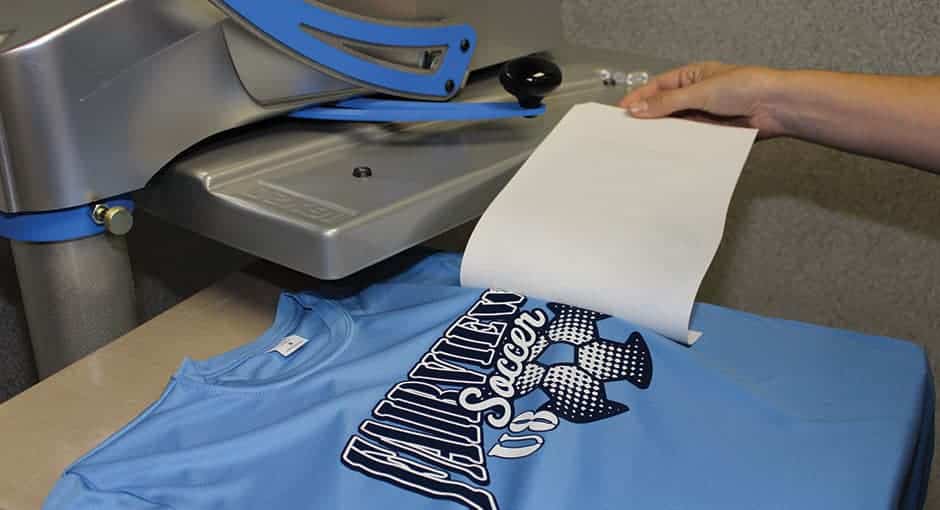 Benefits of Inkjet/Laser Transfer
All light-colored t-shirts look good when printed with this method. White t-shirts also bring out the graphic design well. Stick to these colors when you print with heat press transfers.
Also, here's a bit of trivia – this is a simple method to print unique and customized t-shirts and is commonly used by sellers.
Problems With Inkjet/Laser Transfer
One of the most significant drawbacks of printing t-shirts with this method is that if the garment is incapable of taking the heat of the press, then the design will not appear on the fabric. While garment buying, keep this in mind so that you don't run into unnecessary losses.
Then each design is uniquely printed onto the garments. The method tends to take more time than any other method that has mass-producing capability. Be careful; the designs can fade away or crack when you wash the t-shirts. You might need a unique dry cleaning method to keep your t-shirt intact for a long time.
Dye Sublimation
This method works best for polyester fabric that is light in color. In-depth knowledge of the use of dye sublimation, the material involved, and the designs can give a thoroughly professional look to your merchandise.
The entire process of dye sublimation, however, sounds simple. A liquid dye application is applied to the polyester fabric. After it dries up, pressure and heat are given to the polyester fabric to bring out the design. That is when sublimation takes place.
Benefits of Dye Sublimation
Dye sublimation makes a garment look professional; your customer might wear it for occasions and treasure it in the wardrobe. Sublimation also makes the t-shirt durable; overall, this method is quite handy for producing your t-shirt line.
Problems With Dye Sublimation
Cotton is anathema for this printing method. It limits your choice of fabric, but there is plenty that you can explore, even with polyester. Dye sublimation is an expensive method but can produce excellent results that can gain popularity with your customers.
Vinyl Cut Printing
The design is stamped onto a soft fabric in this method before the final transfer to the t-shirt. Generally, people use the heat-press method to transfer the soft cloth to the main garment.
Most manufacturers typically use the vinyl cut method to produce sports garments, t-shirts with tiny graphics and witty messages. There is also a vinyl cutting machine that uses different layers to print different colors on the fabric.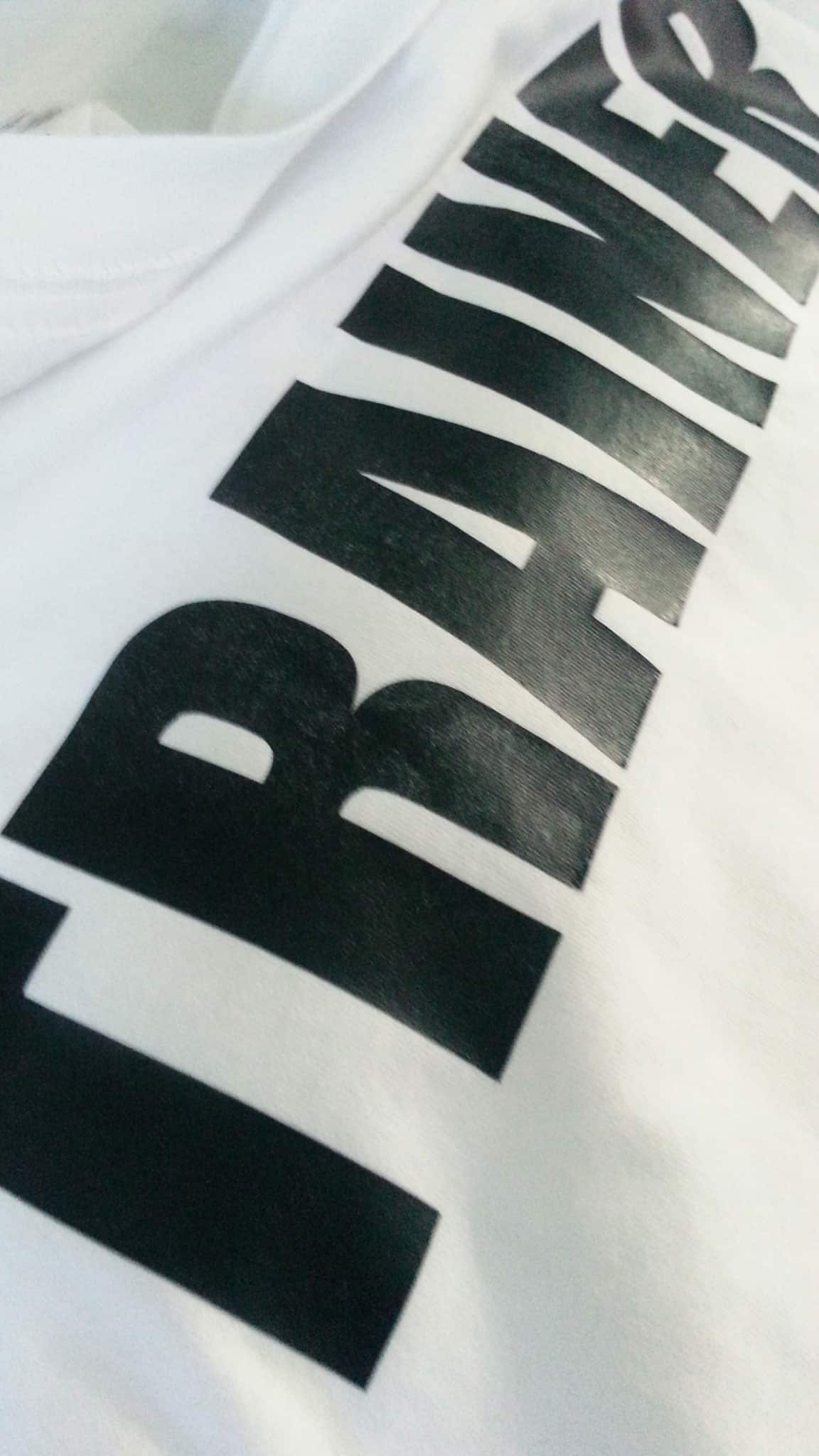 Benefits of Vinyl Cut Printing
The method is applied efficiently to create a niche line of adorable t-shirts, each with a unique design and message. Acquiring the skill to print in vinyl cut may take some time, but it can be worth the while of a small boutique business.
Problems With Vinyl Cut Printing
Each design printed with this method is unique and customized for a particular garment. It is pretty tedious to duplicate the designs for printing onto other t-shirts. Mass-production through vinyl cut printing is very challenging and best avoided if you want to create a custom line.
Plastisol Transfers
These transfers require simple equipment and are popular because they end up giving excellent results. You would need transfer sheets and a heat press to get a beautiful printed t-shirt with a soft feel.
This kind of printing is also known as indirect screen printing. Professionals prefer indirect screen-printing because transferring the designs on paper and then the garment gives excellent results.
To be sure, several kinds of looks can be obtained by trying variations of plastisol transfers. Two popular variants are cold-peel transfers and hot-split transfers. Cold-peel gives a glossy finish, while hot-split generates a matte look.
Benefits of Plastisol Transfers
Printing through plastisol transfers is accessible on the pocket. You can easily manufacture those special orders without investing too much in planning and execution. Plastisol transfers also take considerably less time than most popular printing methods.
The best part is that the results are high in quality. You can see them in a typical t-shirt store! Most t-shirt manufacturers also tend to use this method frequently for their businesses.
Problems With Plastisol Transfers
A one-time cost can make you reconsider using plastisol transfers if you are not too sure about the method yet. Investing in a good heat press machine is essential to take this method forward for your business plans.
Discharge Printing
A unique method to create fabulous designs on t-shirts is being used by professionals these days. Discharge printing is a method used on 100% cotton t-shirts. Instead of putting the dye onto the garment, discharge inks remove the paint from the fabric you want to treat.
So, the result is that you have just an imprint on the surface of the fabric. An excellent method for making some unusual designs and cool t-shirts!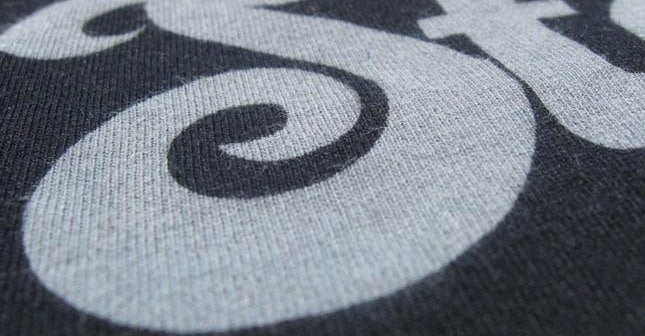 Benefits of Discharge Printing
A lovely vintage look appears on the fabric by using the discharge printing method efficiently. It is an appealing look, and you are pretty sure to find many customers for your brand and styling.
Problems With Discharge Printing
This type of printing can be challenging to execute. It requires patience and time to learn and incorporate into your manufacturing plant. You can always go ahead and use discharge printing if you feel excited about creating a t-shirt line with this method.
Just be careful that your budget might get blown up because the cost of printing with this method is pretty high.
The Best T-Shirt Printing Methods And Priorities
With so many kinds of printing methods around to produce a great line of uber t-shirts, how do you choose the best practices available amongst them all? Considering the printing method as the mainstay of your business decision might sound like the proper thing to do too.
However, can there be disadvantages to making the method solely responsible for the endurance of your t-shirt line? Let us consider both the ways and priorities to arrive at the best decision for the t-shirt business.
The Best Printing Methods
Regardless of the scale, cost, and resources required to use a printing method, there is simply no argument against the quality of garments produced by the two or three ways given above. Screen-printing, DTG printing, and Inkjet/Laser transfers are easy, safe, and practical to use.
They give remarkable results on fabric and impart quality to the garments. While screen -printing helps make the business scalable if the t-shirts manage to do the rounds, both DTG and heat press transfers are flexible methods.
Moreover, they can be molded to the size of your manufacturing unit, even though they are best suited for small-scale productions. The t-shirts printed by DTG and heat transfer methods last a short while.
So, if you want to make durable garments, use the screen-printing method over DTG and heat transfers. However, if you are into a market segment where cheap and colorful-looking t-shirts sell fast, go for the other two!
Consider the more unique and specialized printing method for stylish and quirky, 100% cotton t-shirts. The discharge printing method is a reverse method to get a print onto the garment. It is simple enough to use, but some of its vintage effects look great and make eye-catching casualwear.
Try any of these methods to set the ball rolling immediately!
Printing Methods And Business Priorities
Having a vision for your business is more important than deciding to make a t-shirt line based solely on your love for a particular printing method. All the printing methods discussed so far can easily be used for business plans that inevitably cater to specific market segments.
For example, screen-printing large volumes of comic strip t-shirts may help you scale up the business soon. At the same time, a quirky version of the same comic strip exclusively printed through a plastisol transfer can make just one high-school student popular amongst his friends!
Either way, your job is done, given your manufacturing preferences. Align the vision for the business with the printing method that would best accompany you on a profitable and popular venture. The customer could be from a niche segment, and your unit could begin from the attic of your home.
Whatever be the case, and even if you want to experiment with several printing methods in the business, harmonize all the parameters. The printing method is crucial to your business design, but the overall vision will keep its relevance intact.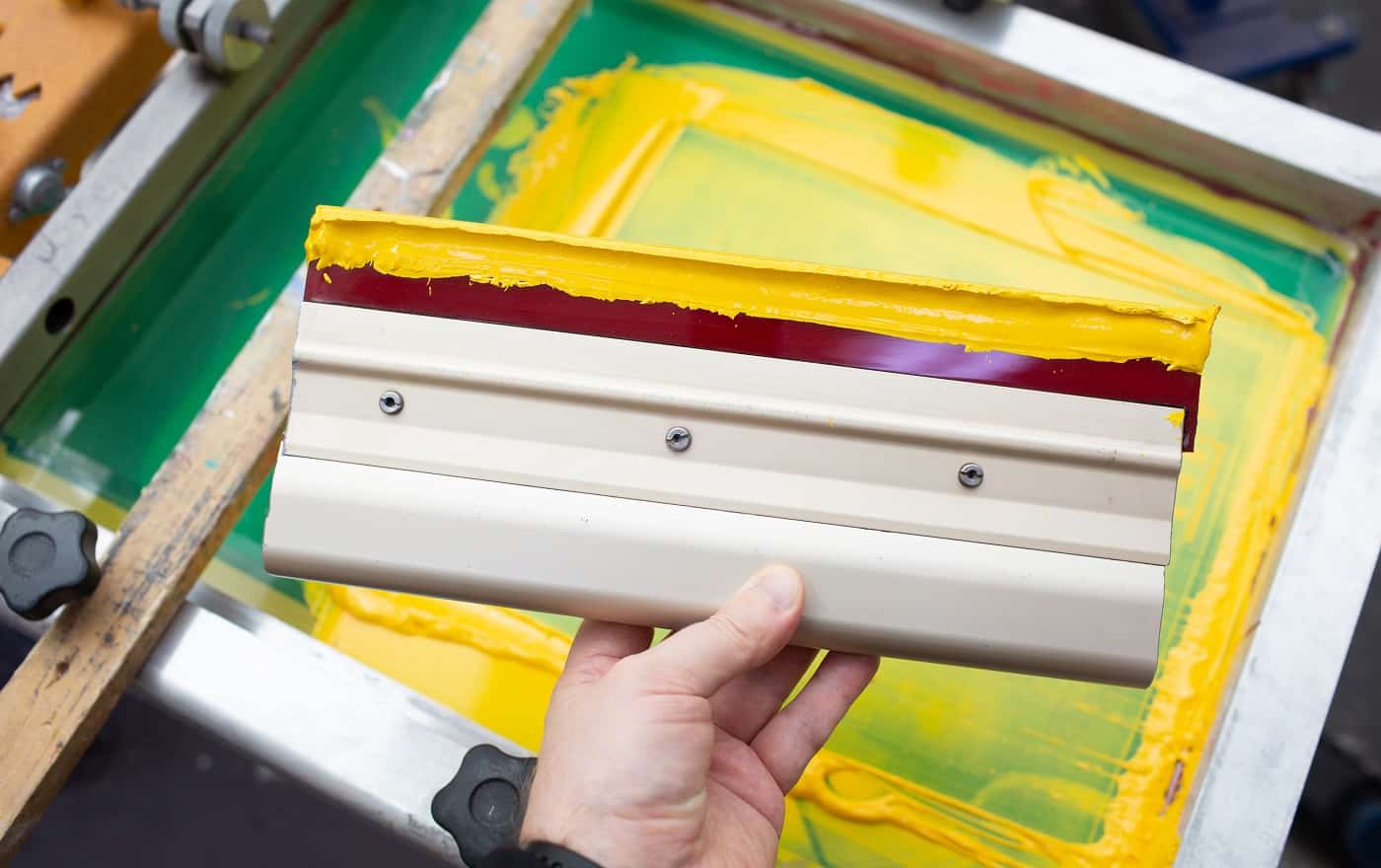 Final Words
So, you've now gone through all the information on the most popular and common printing methods available to start your line of t-shirts. Here are some things that you can do to follow up on the business plan.
Familiarize yourself with the printing methods that appeal to you the most. Watch videos, read articles, and visit units and shops that use these printing methods.
Narrow down your selection and ask people for suggestions. Talk to many people – shop owners, manufacturers, customers, family, friends, young people – to get ideas and opinions on the kinds of garments trending now.
Consult experts and professionals to know the nitty-gritty of your favorite printing method. And don't forget to get in touch with us if you have any other queries.
Till next time, happy T-shirt printing!
Related Articles
8 Cool and Funny Architect T-Shirt to Enjoy
What to Wear to an Architecture Job Interview