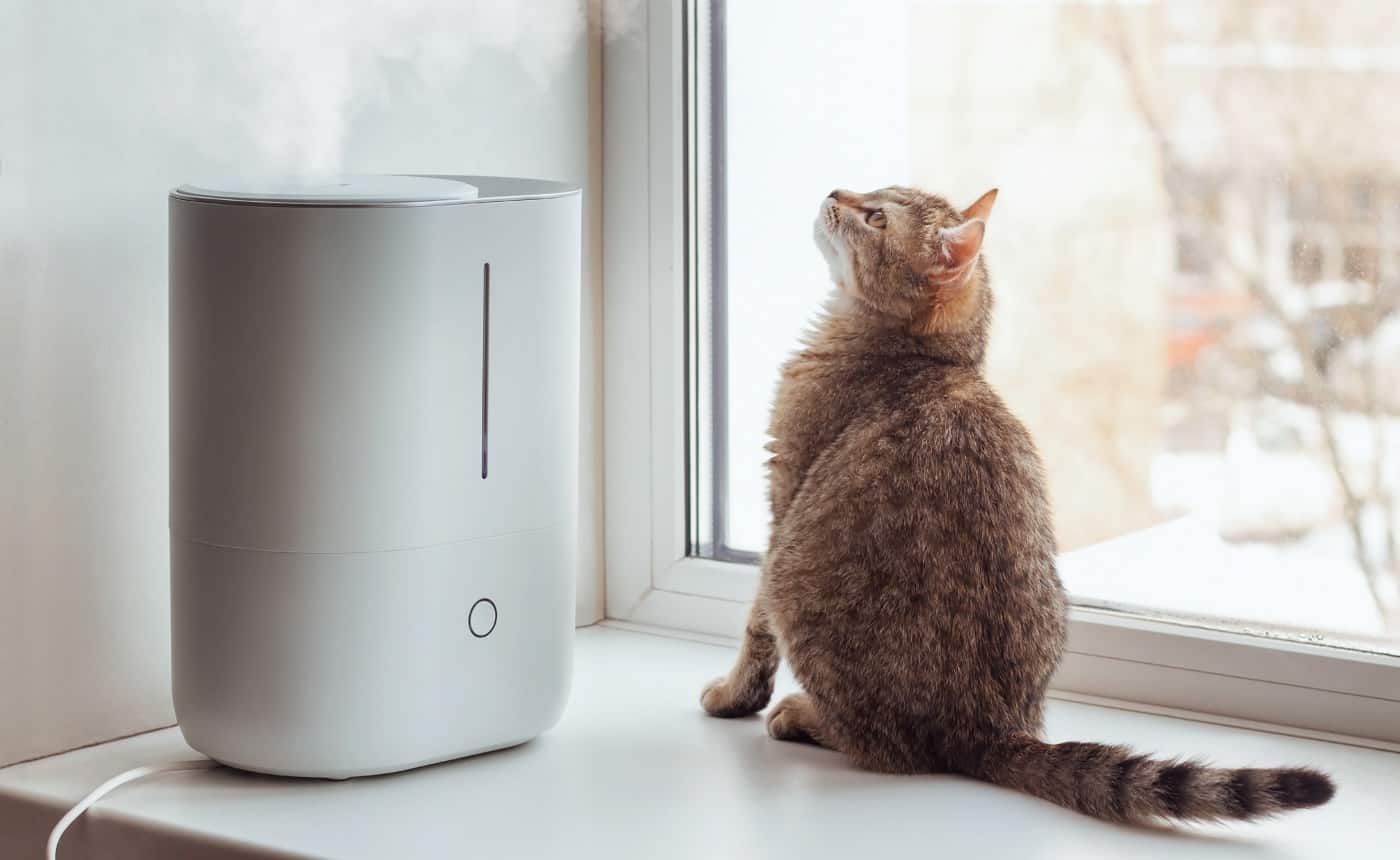 Have you been searching for a good-quality air purifier that would improve your room air quality like a pro? 
In all probability, you might have come across the SilverOnyx air purifier while searching online, as it has garnered lots of positive reviews lately. But, are you totally sure that it's the best option for you? 
Well, getting the answer to that question is important before deciding to buy it. And that requires considering a lot of factors, including its features, advantages and disadvantages. 
However, we can confidently say that you'll be impressed with the user-friendly features on offer once you've used this air purifier. That's because we have used it extensively for quite a few months. 
So, based on our experience, we've documented this review to help you form a clearer idea about the essential facets of the product. 
Let's start, then! 
Why Buy This Product?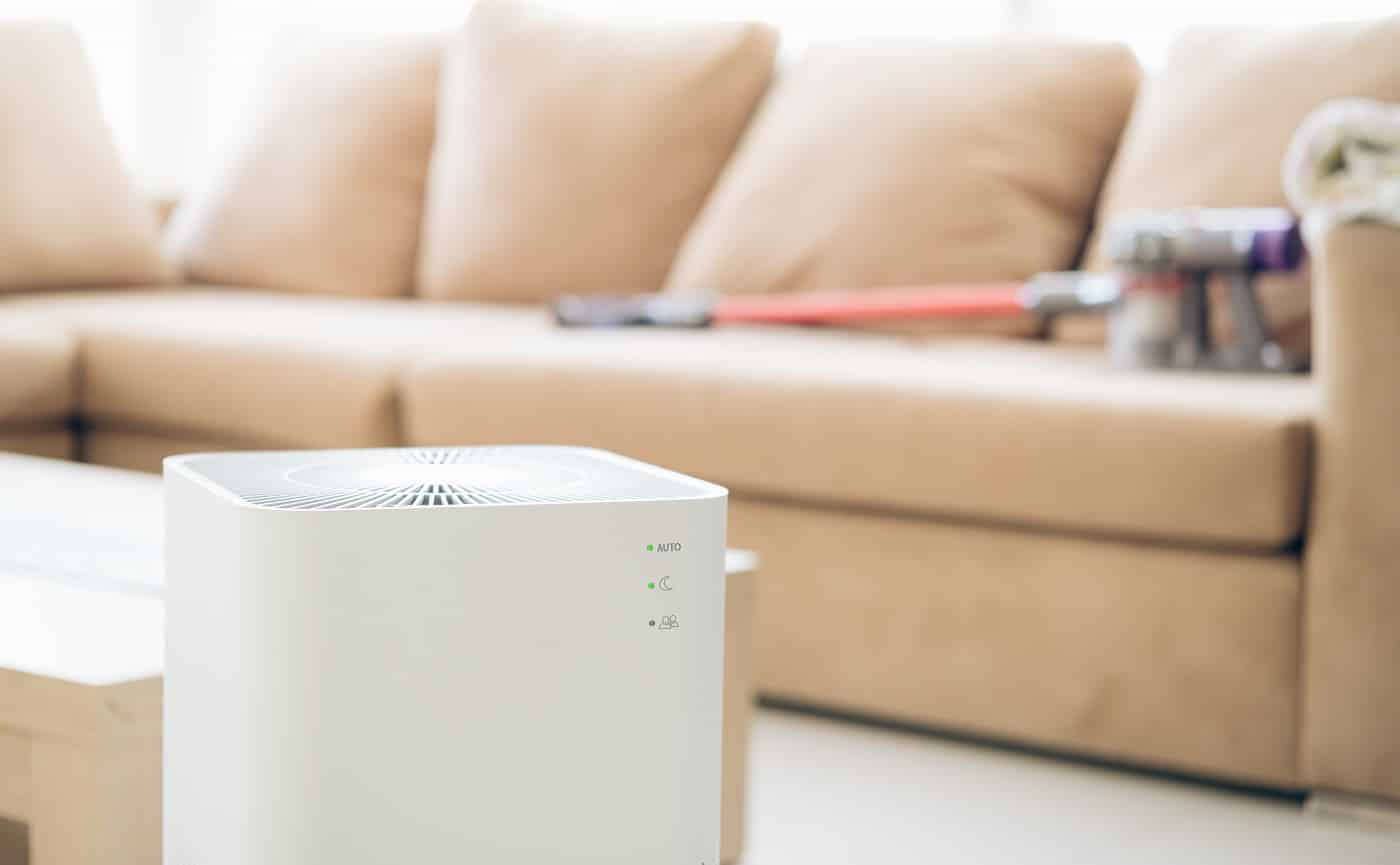 Most of you might have heard of SilverOnyx as it is a quite popular brand across the country for its range of superb electronic devices. But as far as air purifiers are concerned, this is the first model that the brand has brought forth in the market. 
In case you are wondering whether it would perform as effectively as some of its competitors, we can assure you that it does well to uphold the reputation of the brand. So, let's find out how. 
Filtering System
Filtering is undoubtedly the most crucial factor in deciding the performance of air purifiers. Now, since the SilverOnyx air purifier comes at a very budget-friendly rate, you might doubt the quality and efficiency of the integrated air filters. But let us tell you that the filters offer more than what the price point suggests!
A five-stage cleaning system takes its performance to a different level altogether. On that note, let's have a look at how this system works. 
 Pre-Filter-

At the onset, a mesh pre-filter helps capture the larger particles such as pet dander and hair. This part is attached to the primary HEPA filter. 

 HEPA Filter-

The super-efficient H13 True HEPA filter in this unit eliminates up to 99.97% dust, and allergens sized up to 0.3 microns. It comes with 60% more surface area than some more flat varieties used in models of the same weight. As a result, the cleaning capacity of the SilverOnyx air purifier is enhanced to a great extent. 

 Activated Carbon Filter-

This layer effectively neutralizes any smoke and odor indoors. 

 UV-C Light Filter-

Contaminants such as germs and mold are destroyed with the help of this filter. This is achieved by the UV-C photocatalyst and bulb. 
These four filters are the basic types that you'll find in most air purifiers. Long story short, the combined power of these 'Fabulous 4' makes the SilverOnyx air purifier really powerful. Apart from that, it comes with an ionizer (5th stage), which destroys airborne allergens detrimental to health and can be switched on or off as required. 
Size And Design
When it comes to electronic appliances, both performance and design draw a lot of attention. And you would surely agree that it's difficult to get the best of both worlds. 
However, you're in for a surprise here as well. This air purifier comes in a more popular cylindrical shape, which is different from the typical tower-shaped models.
It has quite a sleek construction, which makes for an attractive appearance and also convenient handling of the unit. Moreover, it's safe to use around children since the shape renders a strong footprint for an air purifier. 
Furthermore, it's height is shorter than many other cylindrical models, which makes it a reasonably-sized air purifier for bedrooms. Simply put it on a side table, and you're good to go!
Another great feature we observed was that the air intake grill is positioned under the power switch while the outlet grill is at the top. As such, it uses the concept of "bottom-to-top" airflow, which is the best way to circulate indoor air with a cylindrical design. 
On a side note, here's a small tip to ensure the purifier functions properly. You should always keep the top and side outlet grill unblocked to ensure 360-degree air distribution. Avoid putting the purifier against the wall, as it will restrict proper airflow, thereby reducing its efficiency. 
Fan Speed
Filters may be the most crucial for air purifiers, but they are incomplete without a fan. That's because a fan forces air at high speeds into the filter to effectively remove the contaminants from the incoming airflow. 
Generally, purifiers come with 2 or 3 adjustable fan speeds to suit your needs. This SilverOnyx purifier, however, is a step ahead in this regard too, since it comes with 5 fan speeds. 
Thus, you get more flexibility to choose the ideal setting according to the air quality and room size. For instance, if the air is polluted by litter smell or dust, you can increase the speed to the top-most level for a quicker action. 
Quieter Performance
A noisy air purifier is a nuisance to any room, but that's not a concern if you have this SilverOnyx air purifier at home. Despite having five different fan speeds, we found that it generates significantly less noise than many other models. 
In fact, while using the product, we decided to measure the noise level on a typical day. And it was a mere 25 decibel, which is exactly that of a whisper-like sound. Almost too great to be true, we'd say!
Power Consumption
This unit ranks high in terms of energy efficiency as well. You'll be happy to hear that the maximum power consumption that it records is a mere 24watts. What does the trick is the low-voltage DC and brushless DC motor of this air purifier. This feature becomes beneficial in the long run when you need to use it for more than 8 hours without racking up the electric bill.
Advanced Features
On top of the benefits we've talked about till now, this purifier offers quite a few more, thanks to the availability of some superior-grade features. So, let's quickly dive into them: 
a) Auto-Mode- This feature can be of great help if you're not sure about the best fan speed. It uses an integrated sensor that determines the air quality to set the ideal fan speed automatically. This is an effective way to regulate the overall power consumption while ensuring good air quality. 
b) Timer- You also get to schedule the time when your air purifier has to be turned off. The working time can be adjusted anywhere between 30 minutes and 24 hours. 
b) Sleep Mode- Activating this mode dims the light above the control panel instantly. Such a feature can be found only in a select few models. 
c) Indicator For Filter Replacement- This is yet another rare feature, lighting up on time to alert you that a filter replacement is due. 
Customer Service
While maintaining top-notch quality in all its products, SilverOnyx also takes care of customer satisfaction quite well. 
This is one of the primary reasons for which we would highly recommend this brand. Interestingly, it offers the much sought-after free shipping facility, unlike lots of other reputed brands. 
Besides, the customer helpline is much more effective with its prompt response to almost any query. And a 30-day return policy is also offered in case you are not satisfied with the product. 
Maintenance
We were glad to find that unlike several other models, this unit didn't need much maintenance. Sure cleaning the filters is necessary, but you can simply rinse them lightly or clean with a vacuum. 
Filter replacements are a major concern for most people. But in the case of the SilverOnyx purifier, some of the long-lasting filters don't require the usual 2-time replacement per year. 
What Could've Been Better?
Although this SilverOnyx unit is among the most high-performing air purifiers available currently, it does have some minor disadvantages. But from our experience, we can assure you that these won't make much difference in its efficiency. 
Firstly, it takes a bit longer to purify the air in very large rooms. For a surface area of 500 sq ft., the unit may take around 7 or 8 hours to effectively eliminate up to 99% airborne particles, due to a slightly lower CADR value. The CADR (Clean Air Delivery Rate) is a measure of the rate at which an air purifier can remove a specific contaminant from the air. 
Apart from this, we found the warranty of 1 year to be a bit disappointing. In comparison, other models like the Levoit LV-H132 allow you to extend the warranty period by an additional one year. 
Pros
Impressive 5-stage filtration process

Comes with smart sensor

Produces less sound

Attractive design

Timer function
Cons
Takes longer to work in larger rooms

Short warranty period
SilverOnyx Air Purifier Buyer's Guide 
The air quality in your room will directly affect your health and well-being. So, if you decide to go for an air purifier, you should choose the one that does its job really well. 
As such, considering some key features becomes important, as is keeping in mind your needs. Hence, in this section, we've listed some essential points that you should look for before buying a suitable air purifier. 
Types
Different categories of air purifiers tackle air pollution using various methods, which vary according to their power source. As such, you can choose between the kinds that are available as per your preferences. 
One such type is a mechanical purifier, which comes with a web of fibers to trap particles. On the other hand, electronic models like the SilverOnyx purifier use ionizers and electrostatic precipitators to charge and filter them. Another well-known type is the activated carbon method to adsorb molecules that produce bad odors. 
Air Purifying Capacity
Not all electronic purifiers use the same technology, which is why their air-purifying capacity is different. In this regard, the filtering system becomes significant. So, make sure you check the information on the number and types of filters while going through the details of a product. 
Notably, the SilverOnyx purifier offers a superior filtering system that consistently works to remove the majority of harmful particles from the air. 
Apart from this, checking the fan speed adjustability is also important. This will allow you to regulate its functioning as per your needs. For regions with higher pollution rates, greater adjustability is a must. 
Noise Level
The level of noise produced by purifiers is another key factor to take into account. In particular situations (for example, if you are using it in a baby's room or a bedroom), a quiet operation even at high fan speeds will be more suitable. 
Noise from purifiers originates from the filtering system working continuously. However, in good-quality models such as the Silveronyx purifier, it is almost inaudible. This is because they incorporate sound-dampening mechanisms, thereby enhancing the utility of the product. 
Note that inferior air purifiers might produce a steady humming noise similar to that produced by an AC unit. So, do remember to go through the information on the noise level while considering any unit. 
CADR Rating
Choosing a model with a standard CDR rating is important to ensure that it can efficiently work in average-sized rooms. This rating is a way to estimate the coverage of an air purifier. 
As we mentioned earlier, the SilverOnyx purifier comes with a slightly lower CADR count but  is sufficient to maintain the air quality in average-sized rooms. Do keep in mind that a CADR count of below 80 implies the purifier might not be ideal for even medium-sized rooms. 
Design And Portability
By design, we are not just referring to the external design and look of the purifier here, but also to an intrinsic aspect. The purifier should have the controls positioned conveniently and should have an overall compact design. 
But the position of the inlet and outlet grills is also important, since it determines the direction of air circulation. Keep in mind that a "bottom-to-top" airflow through the purifier enables a more efficient performance. 
In addition to this, portability is a significant factor to consider while buying air purifiers. Small and lightweight models can be kept on a shelf or desk and can also be moved easily from one room to another. Hence, it might be better to go for a smaller size. 
As for the larger models, they are usually much heavier, making them more suitable for use in a single room. However, some larger purifiers do come with casters to facilitate partial portability. 
To make an efficient choice, consider the size and number of the rooms you'll be using the air purifier in. 
Extra Features
Purifiers that come with additional features on top of the regular controls are always better since they provide more flexibility and convenience. These include indicators for filter replacement, timers, and auto modes. Some even come with a remote to enhance user-convenience further. 
So, if you are not faced with a tight budget, going for a purifier that offers additional features and is priced just slightly higher is beneficial. 
As we have discussed earlier, the SilverOnyx does come with quite a few additional features,  making it a great choice if flexibility of use is a primary lookout for you. 
Impurities That Purifiers Deal With
Air purifiers eliminate various substances from the air, contrary to the common belief that they only act on dust particles. The air we breathe consists of pollens, smoke, and other various harmful allergens, which are acted upon by good-quality air purifiers. 
Thus, they render your home safe from the risk of most airborne diseases. The risk of such diseases is greater in certain regions across the country, so it becomes all the more essential to go for a super-efficient air purifier.  
Brands like SilverOnyx provide the protection that you desire, as their air purifiers come with sound filtering systems. 
SilverOnyx Air Purifier Review
Are Air Purifiers Safe For Small Children?
Yes, most modern air purifiers are designed to ensure the safety of kids. The use of good-quality filters enhances safety, so the ones like this SilverOnyx model consists of a HEPA filter are a step ahead of others. 
As we discussed earlier, the safety of use around kids depends on the design too, as it should make a strong footprint. The SilverOnyx qualifies as a great one in that regard. 
Do All Air Purifiers Remove Odors?
Well, this largely varies from one model to another, as not all purifiers have efficient odor-removing filters. Those like SilverOnyx incorporate activated carbon filters. Hence, they successfully remove most types of odors from the air. 
Do All Air Purifiers Remove Pet Hair?
This would depend on the availability of a pre-filter in the purifier, which is capable of removing larger particles like pet hair and dander. The SilverOnyx does come with that feature, so you don't need to worry about this if you go for it. 
Are Air Purifiers Effective On Viruses?
Viruses causing airborne diseases cling to dust particles or droplets easily and air purifiers can capture such substances, thereby eliminating these viruses effectively. The common types of air-born diseases include influenza, common cold, and respiratory ailments such as asthma. 
Can Air Purifiers Cool Down A Room?
Air purifiers can't alter the temperature of a room directly. However, they come with fans that blow or circulate the air, so the procedure of moving air would make a room cooler. Note that a purifier with a higher airflow can blow out more air, which may reduce the air temperature slightly. 
How Long Should I Use An Air Purifier?
If you didn't know this till now, purifiers are designed to be used 24/7. Those with smart-sensors can adjust the speed of the fan automatically, so you can run them all day long without worrying about power consumption. 
SilverOnyx Air Purifier Verdict
So, here was our guide on all the essentials regarding the SilverOnyx air purifier. We hope you'll find it helpful. 
In our opinion, this product is a must-buy for those in search of a convenient and truly effective air purifier. The low noise level and power consumption only add to its usefulness. And the best part is that you get all these benefits at a quite budget-friendly price. 
So, go ahead and try out the SilverOnyx air purifier. And when you do, let us know in the comments section about your experience- we'll be glad to know about it all! 
Till the next time, adios! 
Related Articles
15 Air-Purifying Plants for a Healthy Home
13 Best Charcoal Air Purifiers
13 Best Air Purifiers for the Baby
10 Best Shop Air Filtration Systems
13 Quietest Portable Air Conditioners
9 Best Air Purifier for Cigarette Smoke
Coway AP-1512HH Mighty Air Purifier
Honeywell True HEPA HPA300 Air Purifier
11 Best Air Purifiers for Mold & Mildew
11 Best Personal Air Purifiers