The Coway AP-1512HH is leading the air purification market from the forefront. But will it be the ideal pick for you?
Unfortunately, there's no direct answer to this question as there's no single air purifier that's right for everyone. However, we can assure you that this model comes with many innovative and advanced features worthy of discussion. 
That doesn't mean there are no downsides to investing in it, but these flaws are almost negligible. And they don't really take away its credibility as an efficient filtration system. So, will it add value to your home?
Sale
The primary objective of this guide is to help you find the answer to that question. That's why we've come forward with this detailed review of the Coway AP-1512HH Mighty Air Purifier. We've also highlighted its pros and cons to help you reach a decision. 
So, without further ado, let's begin.
Coway AP-1512HH Mighty Air Purifier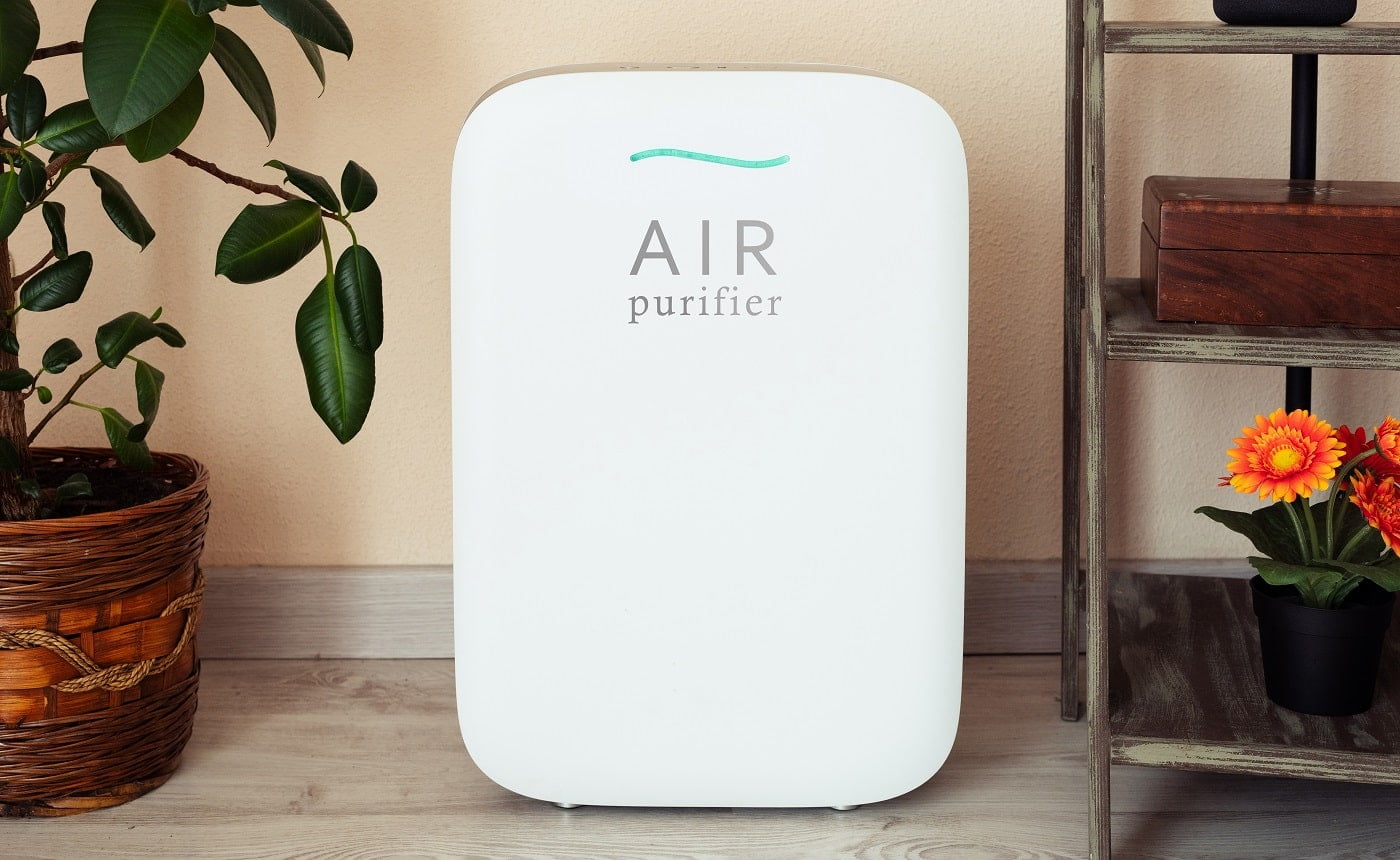 Why Buy This Product?
Since its foundation in 1989, Coway has been dedicated to the innovation of technology to create household products that provide us with a conducive living environment. Today, it's a trusted brand and a global leader when it comes to making award-winning air purifiers like the AP-1512HH. 
We'll now begin by highlighting the positives of this model in detail.
4-Stage Filtration System
To eliminate the number of indoor air pollutants, you'll need an air purifier with a multi-stage air filtration system. And the Coway AP-1512HH meets our requirements in this aspect. It comes with a four-stage filtration system, comprising three filters and an ionizer, through which the air passes. 
Here, we'll explain each stage of the filtration process to help you get a better understanding.
The washable pre-filter helps remove mold spores, dust, pollen, pet hair, and other allergens from the air. 
Activated Carbon Odor Filter
The next stage involves removing household smells associated with pets, cooking, smoking, and other activities. Here, air passes through a granular activated carbon filter that traps harmful gases and odors.
This is probably one of the most crucial stages of the filtration process. The HEPA filter efficiently removes 99.97% of pollutants and allergens as small as 0.3 microns, including dust, pollen, and smoke particles.
The fourth and final stage involves the use of an ionizer powered by Coway's "Vital Ion Technology." It releases negative ions to clean the air even further while adding freshness to the room.
Now, there's an option of turning off the ionizer if you're concerned about ozone production. But you can rest assured as this model is certified by the California Air Resources Board to produce less than 0.05 parts per million of ozone. So, it's well within safe limits.
High Clean Air Delivery Rate (CADR)
This air purifier comes with a CADR of 240 (pollen), 233 (smoke), and 246 (dust). You can change the air output and speeds of its three powerful fans according to your air purification needs. 
Furthermore, with a maximum CFM of 268.39, it can efficiently clean a 340-sq.ft room within just 10 minutes. This makes the unit ideal for both small and medium-sized rooms.
Energy-Efficient
Coming to its power consumption, you'll be pleased to know that Coway's Mighty air purifier is Energy Star-certified. Even at the highest fan speed setting, it consumes 77.8 watts of power, and at the lowest setting, it uses only 4.9 watts.
It also comes with an eco-mode that automatically turns off the purifier when no pollutants or allergens are detected for more than 30 minutes. So, you need not worry about high electricity bills every month. Instead, just sit back, relax, and breathe in fresh air while binging on your favorite movies and TV shows.
Noise-Efficient
What we liked the most about this model is the fact that it doesn't generate much noise during use, unlike some of the other air purifiers out there. Even at the highest speed setting, it produces only 53.6 decibels of sound. Now, this is indeed higher than the average noise level at home (40 dB), but then again, it's lower than the noise level during a normal conversation (60 dB).
On the contrary, it will run quietly when switched on at its lowest speed setting. It will only produce 24.4 decibels of noise, which is way below the average noise level at home. In fact, this is even lower than the sound generated by rustling leaves or when you play soft music (30 dB).
So, you can easily use the Coway AP-1512HH at night while sleeping. It can also be put in your baby's room. The air cleaner is noise-efficient enough to not disrupt your little one's sleep.
Compact And Aesthetically-Appealing
Don't be fooled by its name; the "Mighty" air purifier from Coway is not mighty in size but rather in its performance. In fact, it features a compact design, measuring 18.3 inches in height, 16.8 inches in width, and 9.6 inches in depth. 
So, you can place it on a nightstand, office desk, or any corner of your living room, bedroom, kitchen, or baby room. You won't even face much of a hassle while moving it from one location to another as it's not that heavy, weighing only slightly more than 12 pounds.
Coming to its aesthetic appeal, this model features an elegant and sophisticated design that will match your contemporary or modern home decor. Plus, it's available in two colors – black and white, so you can choose a variant as per your style preference.
Finally, we have to mention its BAF Seal of Approval awarded by the British Allergy Foundation. This is another impressive addition to both its design and credibility. The seal signifies that this purifier is perfect for treating asthma.
Advanced Features
Besides the benefits mentioned above, this air purifier has a lot more to offer, thanks to its technologically-advanced features. Let's check them out.
The color-coded air quality indicator continuously senses pollutants in real-time. It changes to blue when the air is clean, but if it's red, it means the air is highly polluted. 
Now, if the pollutant concentration is high, the sensor will send a signal to the purifier to adjust the fan speed accordingly. This helps ensure that you and your family are always breathing in fresh air.
You need not replace the pre-filter as it's washable. But the purifier comes with two filter indicators to notify you when it's time to replace the carbon and HEPA filters.
This feature comes in handy when you go to sleep at night. It enables you to set the air purifier to automatically shut off after one, four, or eight hours.
It's better to switch on the auto-mode to obtain the best purification performance. In this mode, the air purifier will automatically adjust the fan speed based on the air quality. 
For instance, if it detects the smell of smoke, it will automatically increase the fan speed for improved performance. It will then lower the fan speed when the air quality improves. And if the quality remains at an optimal range for more than 30 minutes, it will switch to eco-mode. Here, the fan will shut down to reduce noise and save energy.
What Could've Been Better?
There's no doubt that this air purifier from Coway meets our expectations in terms of performance. But that doesn't mean it's without flaws. In this section, we'll be discussing the drawbacks of this model, which aren't really dealbreakers, to be honest. However, the brand can definitely make improvements in these aspects.
Having said that, we'll start by highlighting the fact that this air purifier doesn't come with a remote control. The auto-mode does make it convenient to use, eliminating the need for manual operation. But we'd prefer using a remote control to adjust the fan speeds with ease, even from a distance.
Other than this, we find it important to mention the fact that the CADR of this air purification system isn't AHAM verified. This means it isn't tested to meet the highest air filtration standards. Nonetheless, it's a reliable investment option that's bound to reduce indoor air pollutants and allergens up to 99.97%.
And if the Coway looks into these two factors, the AP-1512 will definitely stand out as one of the best air cleaners.
Pros
Energy Star-certified for energy-efficiency

It comes with the BAF Seal of Approval

Compact, elegant, and available in two colors

Operates quietly in both high and low-speed settings

Real-time air quality status
Cons
It doesn't come with a remote control

CADR isn't AHAM verified
Buyer's Guide
Now that you've gone through the detailed review of this air purifier from Coway, it's time for you to weigh the pros and cons. This will help you decide whether or not it's the right pick for your home or office space. But we understand that this isn't a simple decision.
That's why we've gone ahead and curated this brief yet comprehensive buyer's guide. Here, we'll be explaining the factors that should be considered while buying an air purifier. If you find that this model matches the criteria, then rest assured, you won't regret making a purchase.
Filtration System
First things first, understand the filtration system of the purifier to make sure it's the right choice. Remember, it's always better to opt for a multi-stage purification system that includes a pre-filter, HEPA filter, and carbon filter.
The pre-filters like foam and non-woven polyester will eliminate particles like pet hair and pollen before the next stage. On the contrary, carbon filters absorb gases and odors to neutralize smoke, chemicals, and food smell. 
But the most important filter is the true HEPA filter as it removes almost 100% allergens from the air. It also improves the air purifiers' performance and longevity, making them ideal for asthmatic patients and people living near construction sites.
However, you even get purifiers that come with UV and PCO filters, further adding to the filtration process. 
Room Size
The size of your room will play a vital role when it comes to choosing a suitable air purifier. You'll need a large model capable of operating in a space that's 20% to 40% larger than your room for the best filtration performance. Luckily, the Coway AP-1512HH provides extensive coverage despite its compact size.
And since it's noise-efficient, you can use it in any room, including your bedroom or baby room, and sleep peacefully at night. 
CADR Rating
You should also consider the CADR rating of the purifier before making a decision. It's a number that helps consumers understand the effectiveness of the unit when it comes to filtering the air in specific room sizes. 
For instance, a CADR of 200 pollen signifies that the air purification system can reduce pollen concentration by adding 200 cubic feet of fresh air per minute. In simple words, a unit with a higher CADR will be able to remove more particles and purify the air of a larger room.
Now, it's important to note that some models come with a single CADR number. On the contrary, others like the Coway Mighty Air Purifier have different numbers for smoke, dust, pollen, and similar particles. 
Noise-Level 
Next, you need to check how much noise the air purifier makes. Most models like this one come with internal fans that pull air through a series of filters. Now, these fans are usually silent when they are on the lowest speed setting, but they tend to create a humming sound as you turn up the speed.
And like we mentioned earlier, It's important to choose a unit that is relatively quiet even in high-speed settings if you wish to use it in your bedroom or baby room. So, check the specs of the device before making a purchase. Here's where you'll find its noise-level measured in decibels.
Note that it's better not to choose an option that can reach noise levels of more than 60 dB.
Sale
Additional Features
When buying an air purifier, it's equally important to ensure that it comes with additional features that add to your convenience. The filter replacement indicator will indicate when it's time to change the filters, while the programmable timer let's you set a time for the unit to automatically switch on/off. 
Now, the best part about the Coway AP-1512HH is that it comes with most of these advanced features. It's also quite reasonably priced, making it a top pick. But before you make a decision, we'd suggest looking into the estimate of its maintenance costs so that you're well within your budget.
Verdict
We're sure that you won't hesitate while investing in this energy-efficient model after going through its features and our buyer's guide. Yes, it does come with a few minor drawbacks, but they don't really come in the way of its air filtration performance. 
What's more, you can place the unit at any corner of your home, be it on the nightstand or your office desk, thanks to its compact design. The best part is that it provides ample room coverage despite its small size.
So, go ahead, and try it out for yourself. You're surely going to love it!
Related Articles
15 Air-Purifying Plants for a Healthy Home
13 Best Charcoal Air Purifiers
13 Best Air Purifiers for the Baby
10 Best Shop Air Filtration Systems
13 Quietest Portable Air Conditioners
9 Best Air Purifier for Cigarette Smoke
Honeywell True HEPA HPA300 Air Purifier Review
SilverOnyx Air Purifier Review [All You Need To Know]
11 Best Air Purifiers for Mold & Mildew
11 Best Personal Air Purifiers
Sale