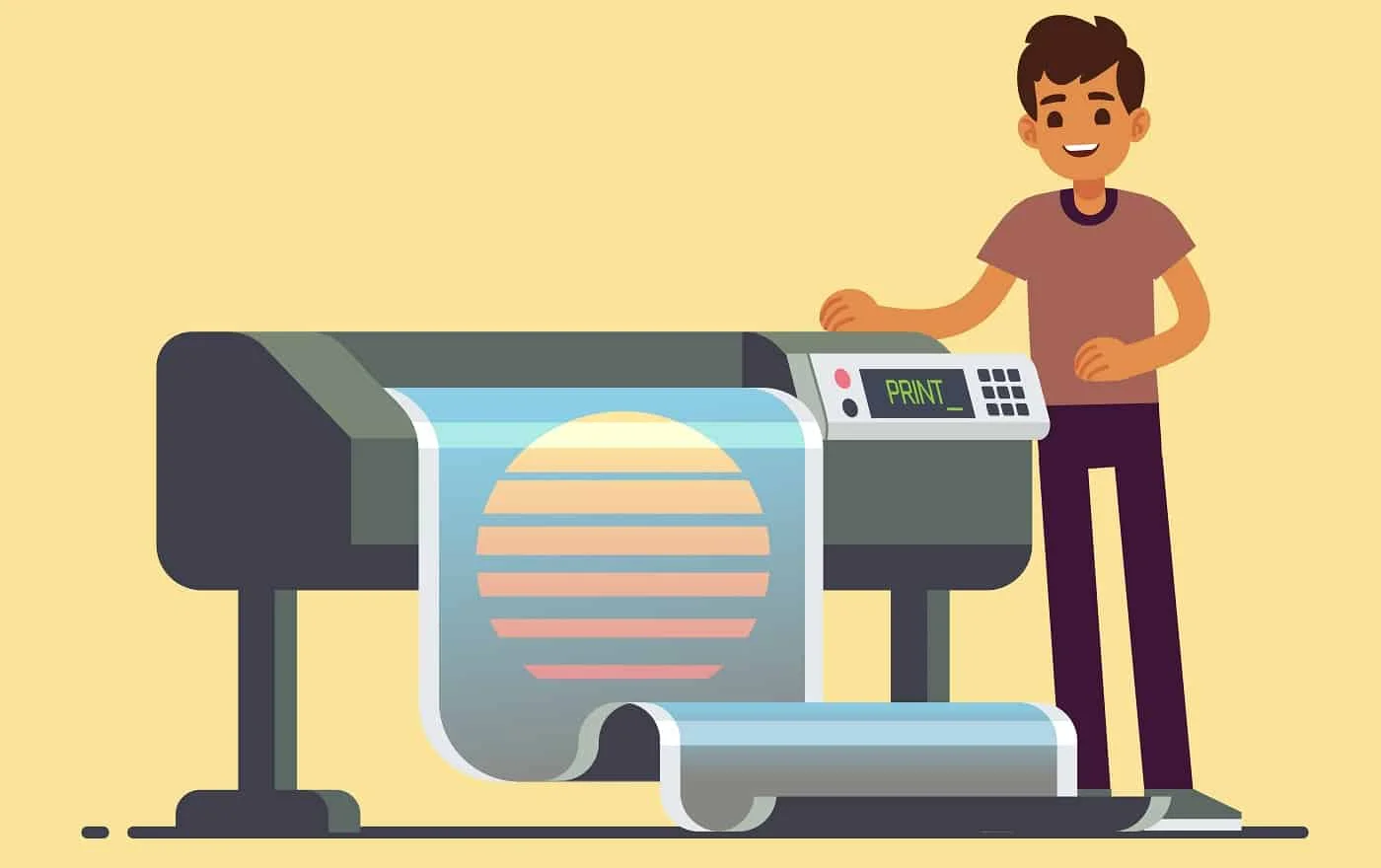 Design enthusiasts must be very familiar with vinyl cutters and plotters. But what about the ones who are new to the game? 
Today, anyone who wants to design a logo for their shop or wants to experiment with apparel design would need either a vinyl cutter or a plotter. Not every printing job is the same, and all of them are unique and would require a specific set of tools. 
Cutters and plotters perform very different functions, and they cater to very different kinds of needs that designers have. 
Today, in this informative read, you will get a good glimpse into the major differences between vinyl cutters and plotters. This will answer all your questions about why you should choose one over the other. Or, maybe both!
So, without any more delay, let's see what these machines do!
Vinyl Cutter And Vinyl Plotter | What Are They?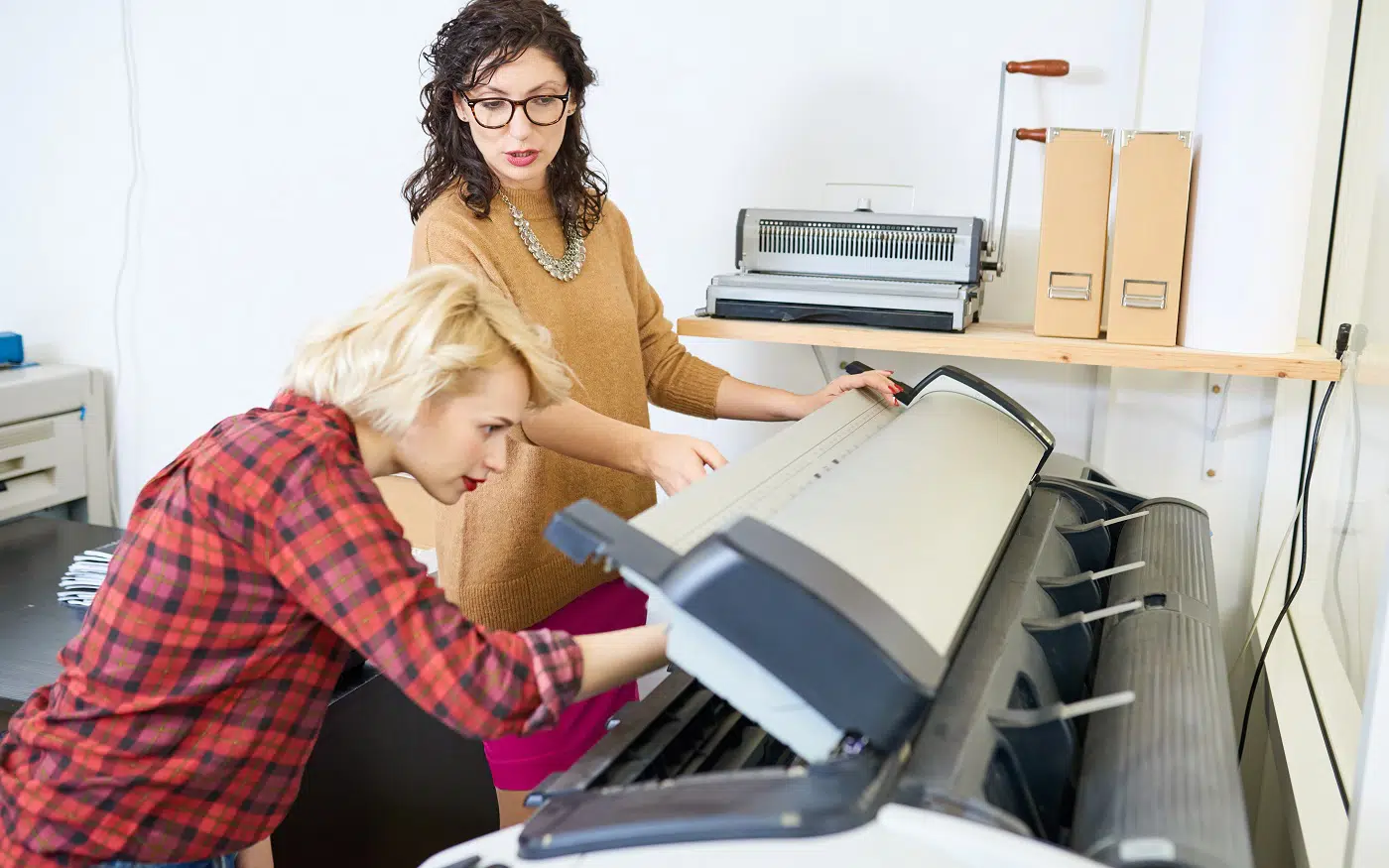 Before we can guide you to understand the difference between a vinyl cutter and a plotter, it would be a good idea to understand the basics of both. What are they? How do they function?
We are starting with the basics, and we will tell you about their differences in-depth. This will help you better understand how these two machines fulfill very distinct purposes.  
Let's start with vinyl cutters. To put it very simply, these machines come with computer-controlled blades that cut the vinyl into your desired shape. If you want a letter carved out of vinyl, this is the machine for you! You can make logos, animal figures, or human forms, all with this device. 
The vinyl plotter, which is also a cutter, goes one step extra. Instead of just cutting and shaping the vinyl, it also prints on it. Now that's quite a wonder! You can use vinyl plotters to create prototypes and samples of almost anything that you desire. It cuts and prints on the vinyl as per your requirements. 
Differences Between A Vinyl Cutter And Plotter
Now that we know a little about the devices, it's time we jumped in to understand how they are different from one another. If you are planning to buy one, this should guide you to understand the requirements better. 
Printing And Cutting
A vinyl cutter uses a knife to make the cuts. The blade is small and looks like a utility knife that carves things using a mechanical arm. It receives commands that the computer sends and makes the cuts following the programmed patterns. The arm which has the knife attached to it moves following the commands that it receives. 
A vinyl printer, on the other hand, does not always cut the vinyl. What it does is that it prints the fed design directly on the vinyl through a computer or a cartridge. This is quite helpful if you have to color and shape elaborate pieces. This device is a lot more convenient in such scenarios. 
Cost
If you are planning to get your hands on a vinyl cutter, honestly, there is no need to spend a large amount of money. But, again, it all depends on what kind of cutters you are on the lookout for. 
Your wallet will not suffer a big dent if you start with the basic options. Within a range of $100- $300, you can get well-functioning vinyl cutters without having to worry about anything else. 
But if you are looking for a cutter for commercial or large-scale applications, you would have to spend a few extra bucks. A fair estimate would be something around $300-$600. 
These cutters cost more because they come with additional tools, scanners and most importantly, are a lot bigger. Yes, they are costly, but considering the utility, totally worth the price. 
Moving on, vinyl plotters are way more costly than vinyl cutters. They are more professional-grade instruments and are not as affordable as the cutters. If you buy within the low-end range, the plotters vary somewhere between $500-$2000.  And these are plotters that are 24 inches and do not offer that many features. 
If you are planning to buy one for commercial use, the price will go up considerably. This is because, for this purpose, you would need larger ones (36-inches and above) with more utility features, extra tools for a better experience, and upgraded software. And this would make the cost go up to $10,000 easily. 
The Use
The devices function differently, and it goes without saying that their uses would be different too. However, sometimes we have found people who even use them together. 
Vinyl plotters are better suited for projects such as blueprints, advertisement billboards, banners, and the like; these are best used when printing is involved. A plotter is a more cost-effective alternative in projects like these because it paints directly on the vinyl. 
If you were to get different colored pieces of vinyl and cut them to your requirements, it would be quite costly. Apparel companies, car manufacturers all use plotters for printing on vinyl. 
On the other hand, if the job demands working primarily with a single color, vinyl cutters are more commonly used. This is why you would see people using cutters for logos, car decals, signs, and so on. 
Moreover, you can use the cutters to work on an array of materials such as cardboards and trimming papers. You do not have to restrict yourself to using it on just vinyl. 
The Knife v/s The Pen
It is widely known that a pen is mightier than a sword. However, when it comes to plotters and cutters, we have to say that pens and knives are equally functional. 
A major difference between a cutter and a plotter is the use of knives and pens. Regular vinyl cutters use knives to cut and shape the vinyl, whereas plotters use pens to design and print on them. 
The knife allows the cutters to print a design on the vinyl or any other material it is working on. Instead of just designing on the material, it cuts the vinyl in real-time. If you plan to put a logo on your shop window, a vinyl cutter will cut the logo to the perfect size needed. 
On the other hand, the vinyl plotter uses the mighty pen to print more intricate and detailed designs. To design a prototype of a car, or for apparel designing, vinyl plotters can become your best friend!
These give you a perfectly detailed replica of the things that you want to design eventually. Anyone deciding to play around with colors when designing should totally make use of the pens that plotters come with.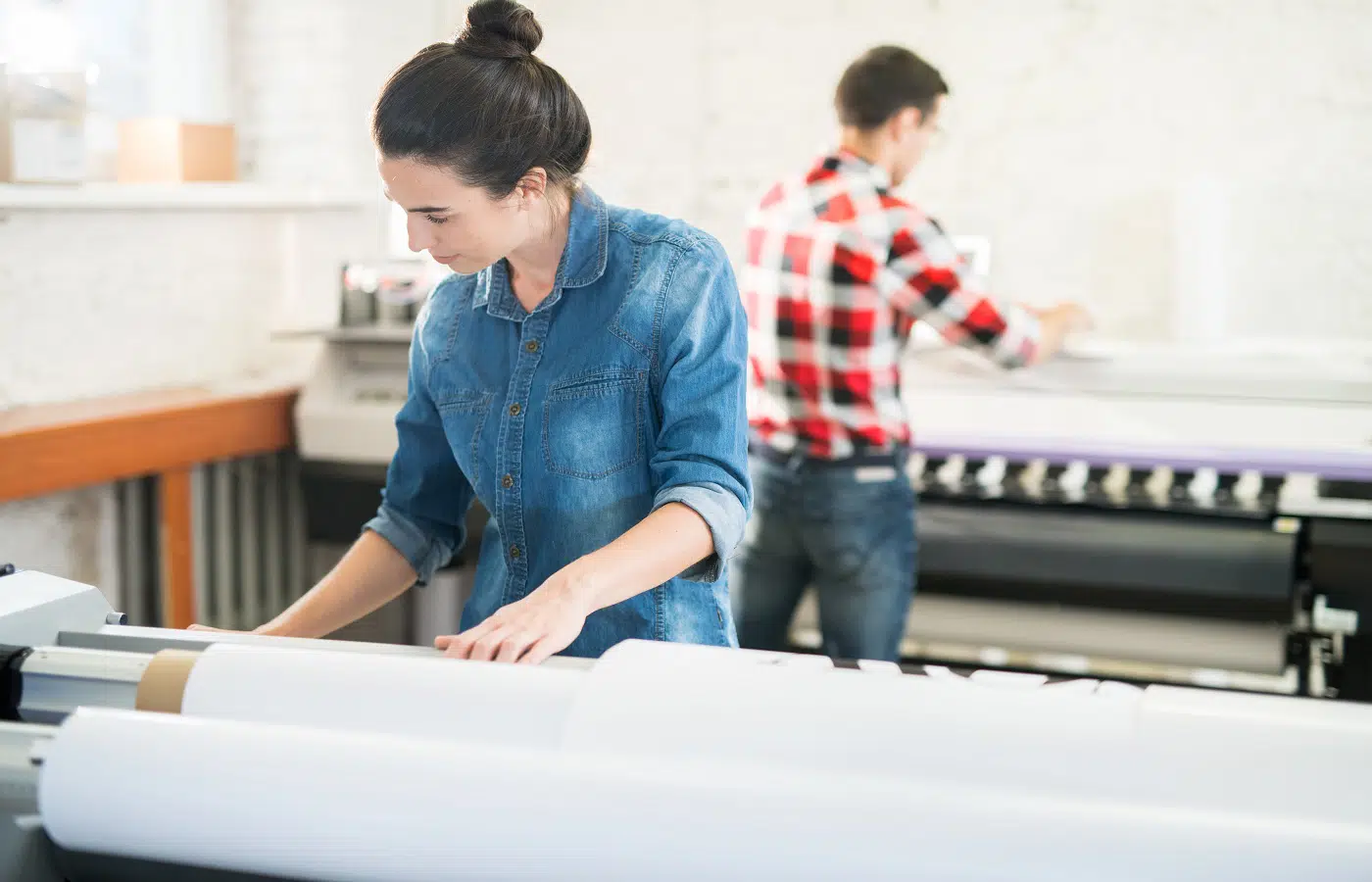 Final Words
And with that, we have reached the end of our comprehensive and detailed comparison between vinyl plotters and cutters. After reading this, we hope you are more enriched and have a better idea about how to pick between the two. 
Before bidding adieu, we would like to reiterate one thing: to know what is the best device for you, it is necessary that you understand your requirements well. Depending on whether you are planning to make a logo or designing a building prototype, you will have to determine the kind of device that would work the best! 
On that note, we would like to take your leave, and we promise to return soon with other such exciting reads. Until then, take care!
Related Articles
5 Best Heat Transfer Vinyl [HTV] Options for Silhouette Cameo