We all enjoy a good cup of coffee and that one served in the fresh air of a rainy morning is the best medicine for any of our worries and problems. But to accompany such a delight you might require the perfect coffee table to serve as support and most necessary piece in your living room design. Coffee tables come in all sorts and sizes but finding the right one for you and your home might get a little bit tricky. Luckily there is always the option of creating one yourself, one that will satisfy your needs and personal taste. 26 Beautiful Cheap DIY Coffee Table Ideas have been showcased below, each and every one of them an easy DIY project, suitable for a variety of designs and likings. We invite you to cast a short glance at the gallery below and to choose your favorite as your next DIY weekend project.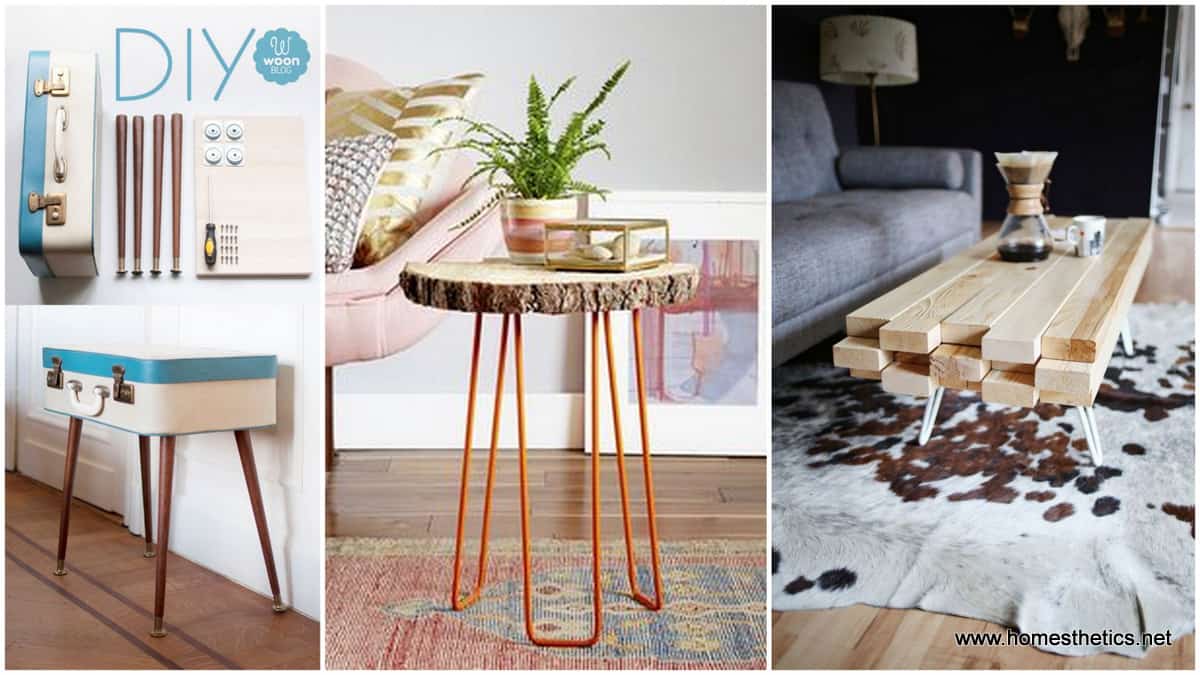 Beautiful Cheap DIY Coffee Table Ideas
1. Side-table hairpin legs and an old wood slice make the perfect combo
For a vibrant fresh design choose a rather thick wood slice and add it on top of a set of 3 hairpin legs painted in a bright pop color.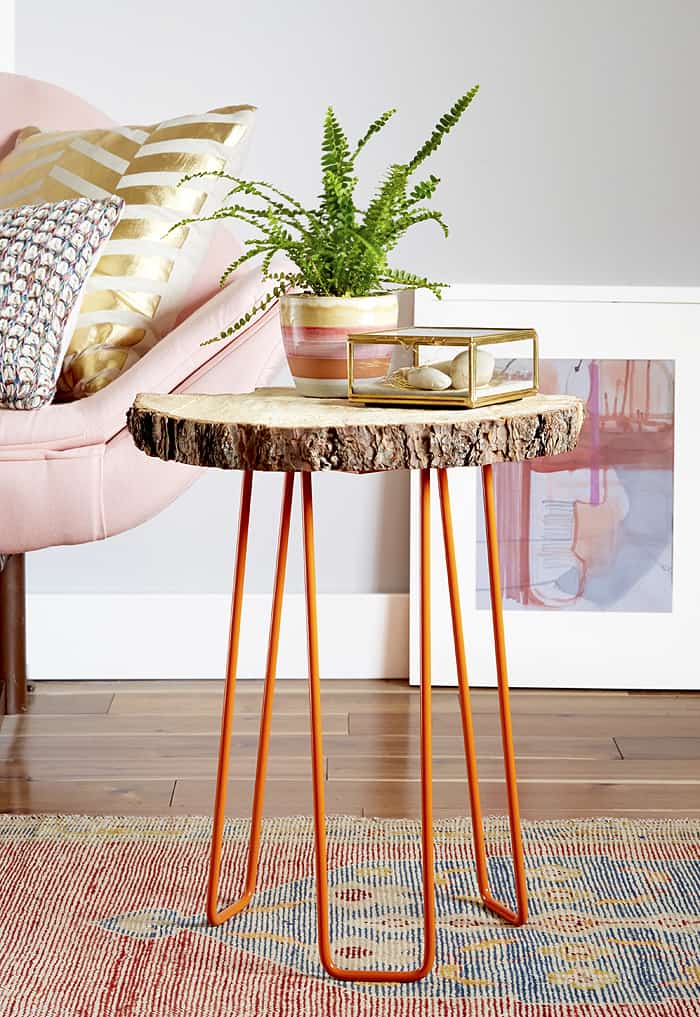 2. Turning a metallic trash bin into a coffee table is so easy
Recycling comes so easy nowadays. Update your interior décor to a fresh navy theme and paint an old trash can in a lovely blue hue that will accentuate your overall ensemble.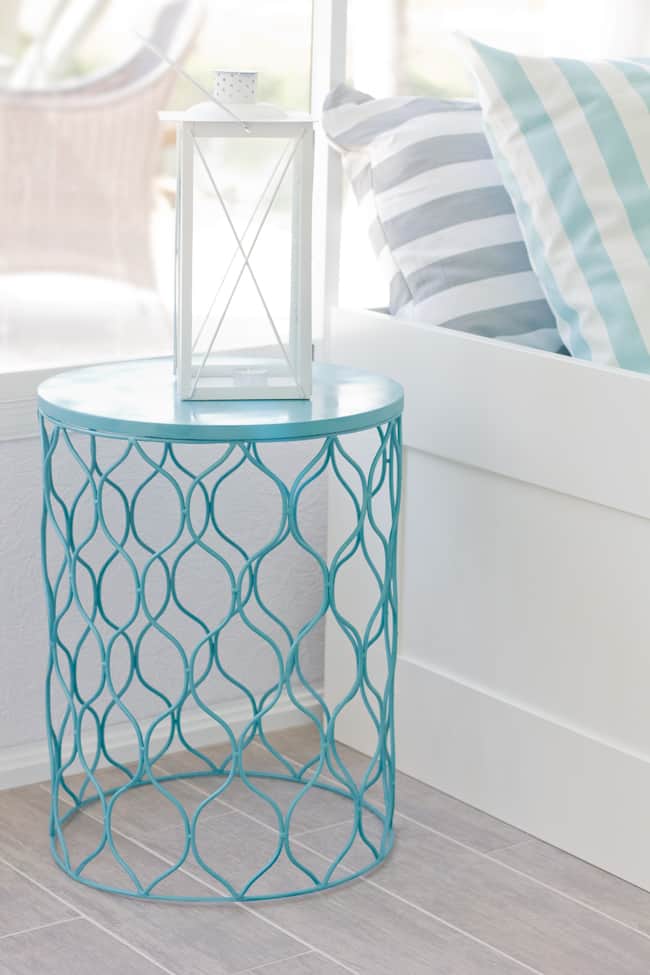 3. Old windows transformed into a beautiful coffee table
Combine storage and appeal in a practical vintage looking DIY coffee table created out of an old window.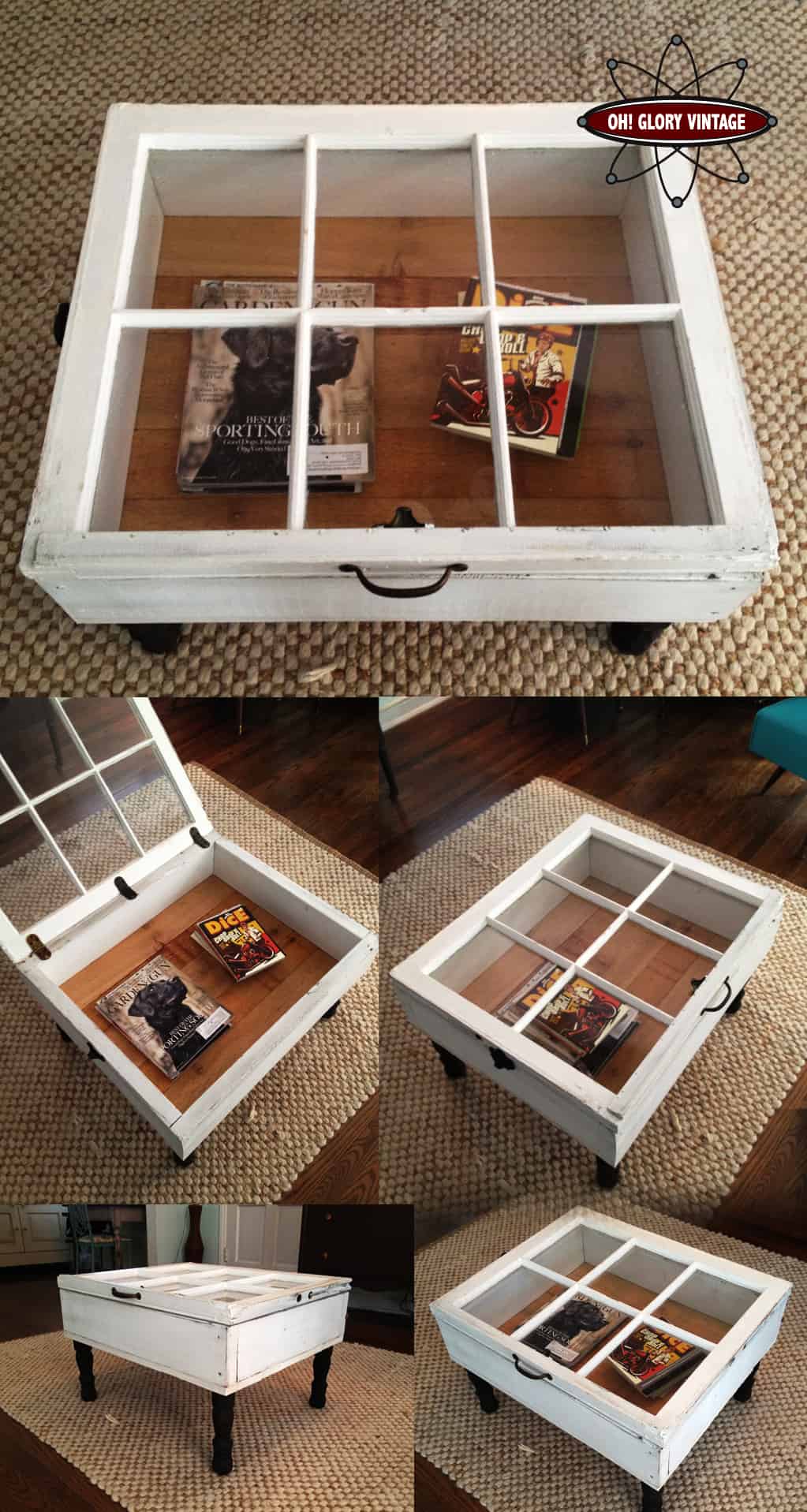 4. Metallic profiles and a nice piece of wood is all that is required
A modern interior design can take in metallic accents. Combine them with a wooden top to warm the mood up.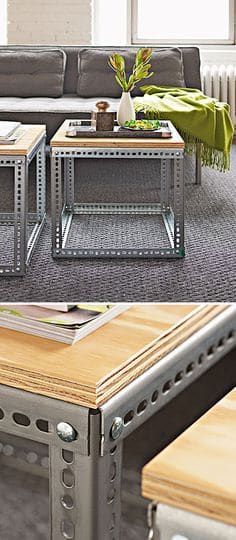 5. Ok this might not be a coffee table, but you could keep your frappe cold as ice
Prepare  for summer time with this useful creative patio table that will come in handy on those hot summer days.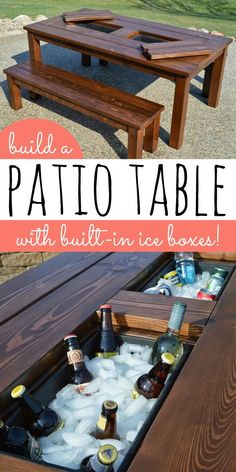 6. Old wine crates combined in a skillful manner
Recycling is the key element here at Homesthetics so why not use a bunch of wooden crates to create a useful coffee table for your living room?

7. Wooden pallets are the most commonly used resource
We have proven you can create almost anything out of wooden pallets which come in various sizes and can add a warm appeal to any interior design.

8. Recycle and up-cycle is our motto
Imagine enjoying a great cup of coffee in the morning in your Scandinavian decorated small balcony. Use an old wooden cable spool, paint it white, decorate it with your favorite candles, herbs and luminaries and use it as the perfect coffee table.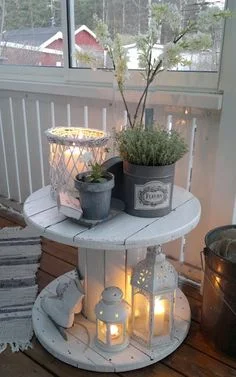 9. Refurnish old coffee tables and give them a new appeal
Old coffee tables can receive a makeover and reintegrate in your interior design.

10. Elegance lies in simplicity
Hair pin legs and simple wooden beams merge into a beautiful perfect design.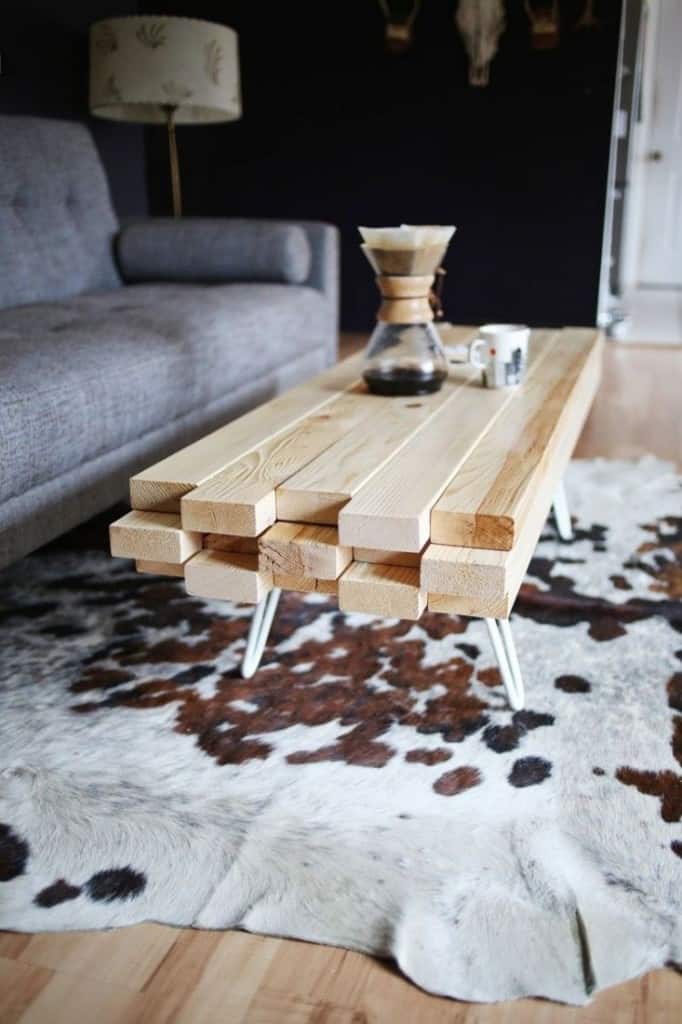 11. Find your retro side
The retro style will always be appreciated so create your very own retro diy coffee table out of a vintage suitcase.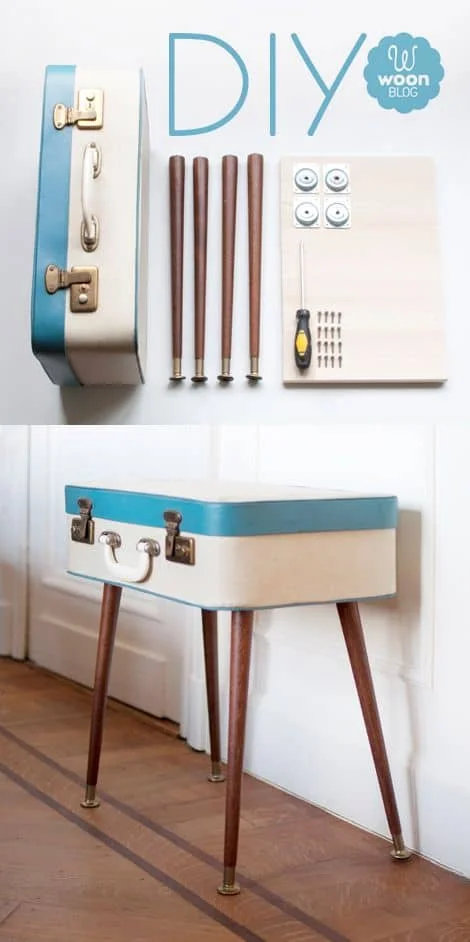 12. Recycle old wooden doors into large coffee tables with storage space
Another great example of a diy coffee table project lies in the wooden fibers of old doors that can be cut and reassembled into creative storage.

13. Add a wooden slice to a trash can and voila a perfect side table for your morning coffee
Wood and wire will always merge perfectly so combine a wire trash can and a wood slice into a cute fun side coffee table.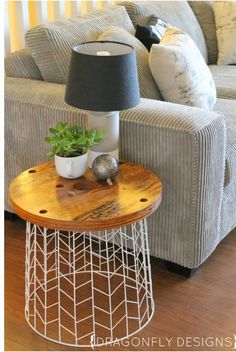 14. Use coppery pipes to create a modern body for a side table
Marble tops can copper legs really complement each other and can be used in a modern clean fresh interior.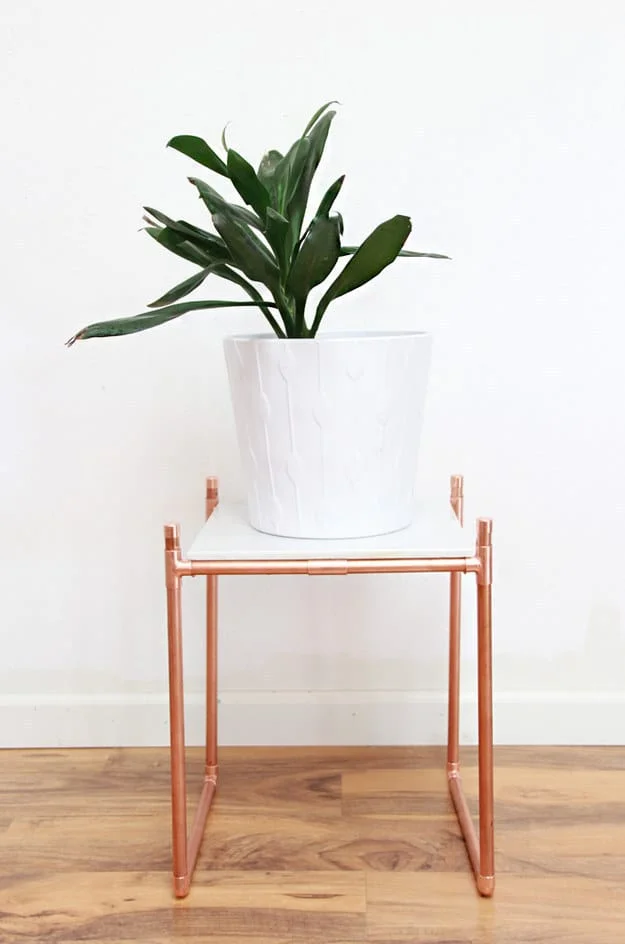 15. Exploit every piece of driftwood you encounter
Driftwood has a special appeal for interior designers thanks to its unique shape and texture. Such an incredible example could serve as an exclusive custom made coffee table.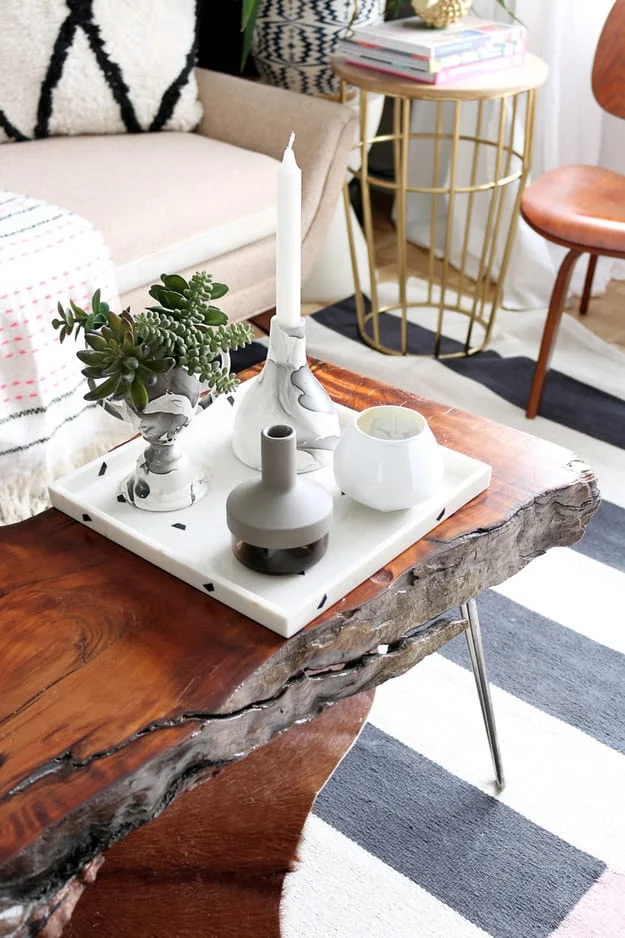 16. An old large crate can become the focus point of your bohemian décor
If you are a romantic, then the bohemian chic style will definitely suite your taste. Transform an old wooden crate into a cozy homey coffee table.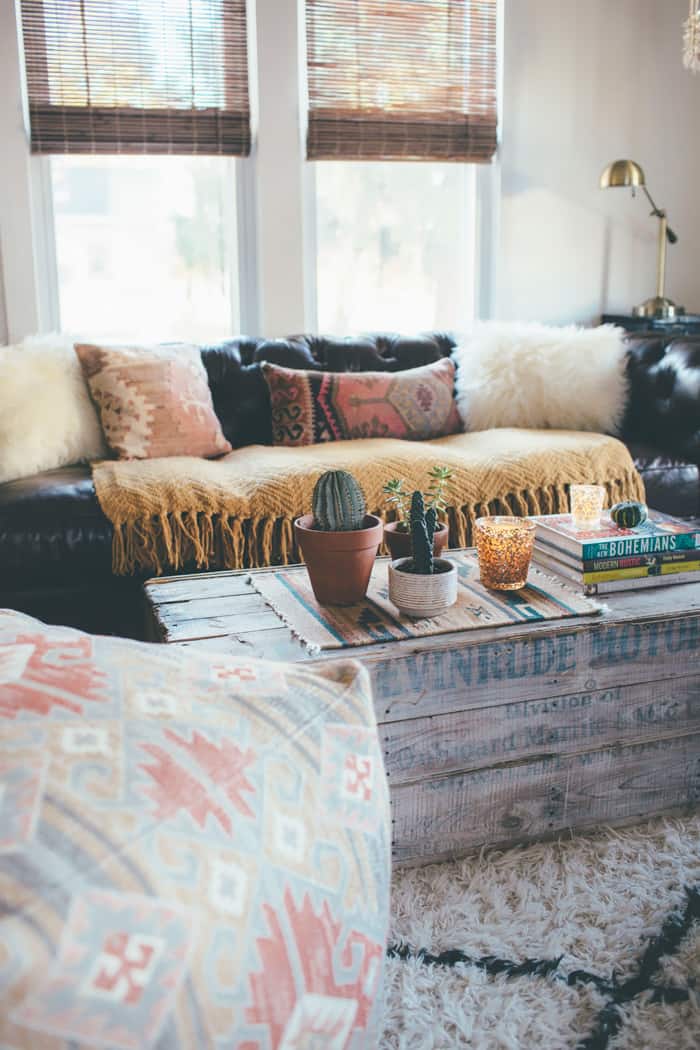 17. Get creative and display your collection in a  glass coffee table
Glass coffee tables can become beautiful focal points in your overall interior design if chosen properly.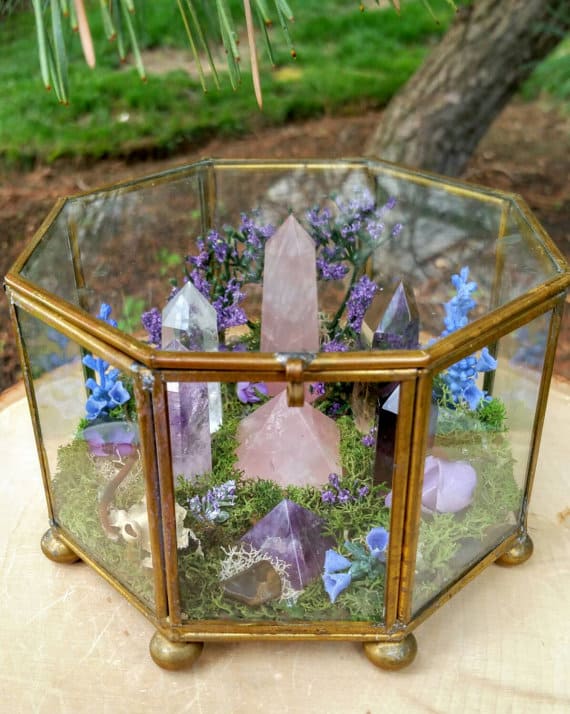 18. DIY French marble coffee table
You can recycle an old coffee table and give it a French touch with a new handmade marble top. Choose a white plain marble that will contrast boldly with a black grout.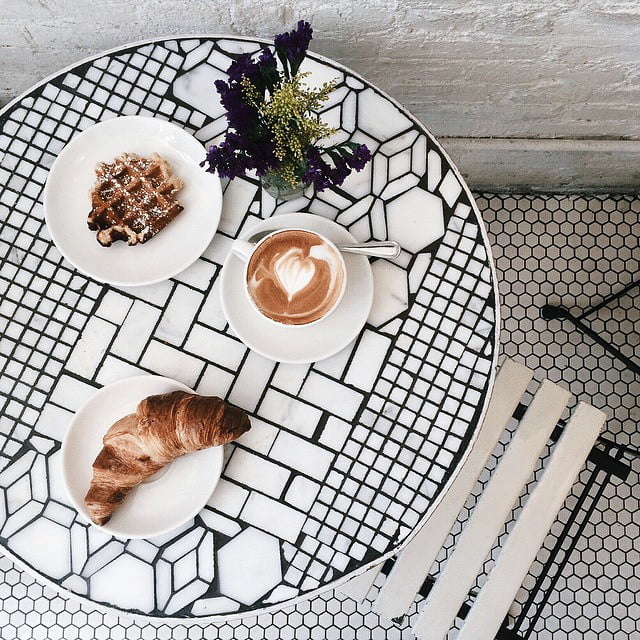 18. An old vintage clock recycled into a retro coffee table
We do love vintage items and transforming them into useful custom made pieces for our interior décor, so this clock coffee table can actually be an appealing project.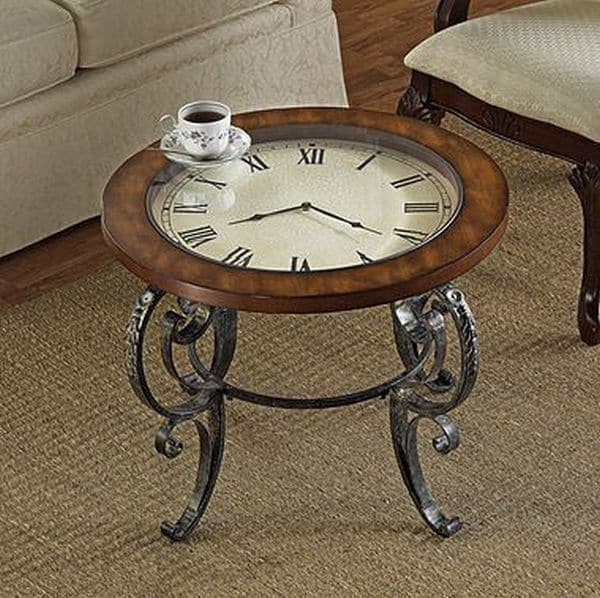 SOURCE
20. Unique coffee table can define your interior design
A true petrol-head would definitely appreciate such an unique design.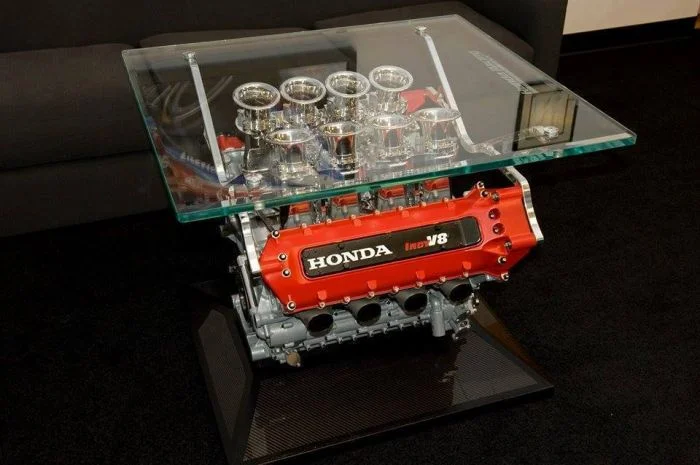 21. DIY pallet coffee table
Transforming wooden pallets is such an easy task, one that has many advantages besides the low project cost. Simply add some interestingly carved wooden legs to a pallet and you've got yourself a coffee table.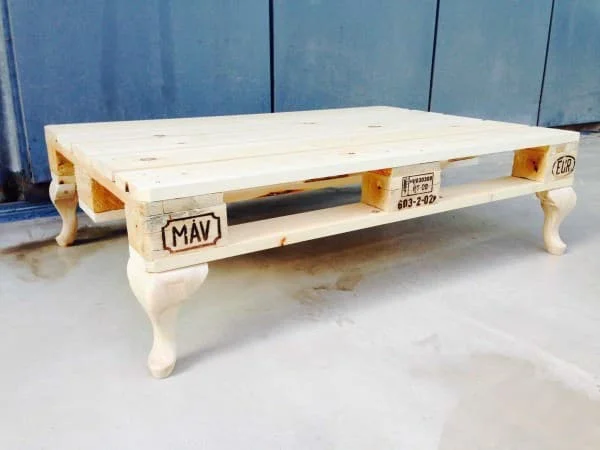 22. Old wine barrels transformed into a beautiful DIY coffee tables 
The classical wooden wine barrel can resurface in an interior design in the form of a glass covered coffee table.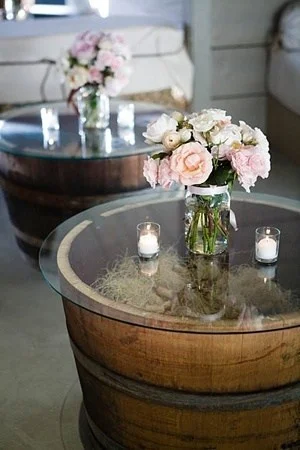 23. Update an old piece of furniture and give it a new purpose in your home
Some say the older the wood the better and is the piece in question has been preserved well, it can truly become an asset in any interior design.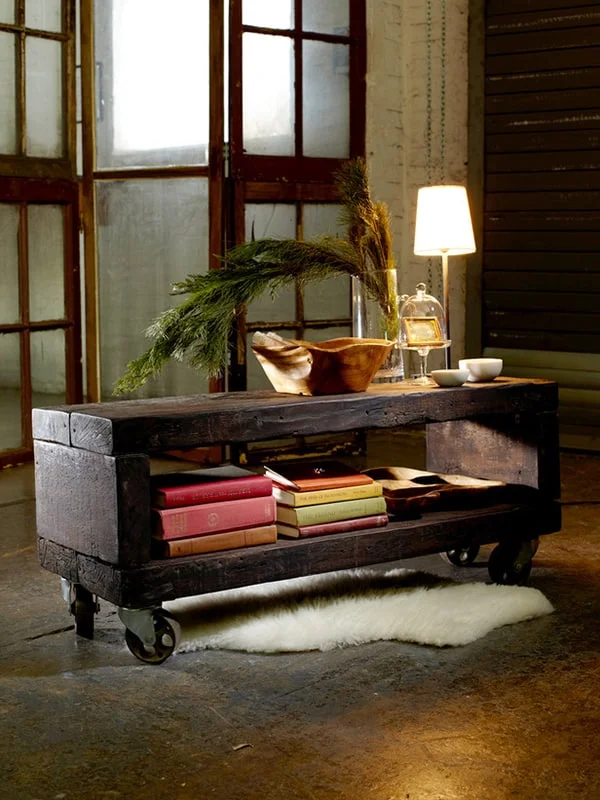 24. A  vintage suitcase can serve as a chic coffee table
Add a set of hairpin legs to a vintage suitcase and use it as a chic coffee table.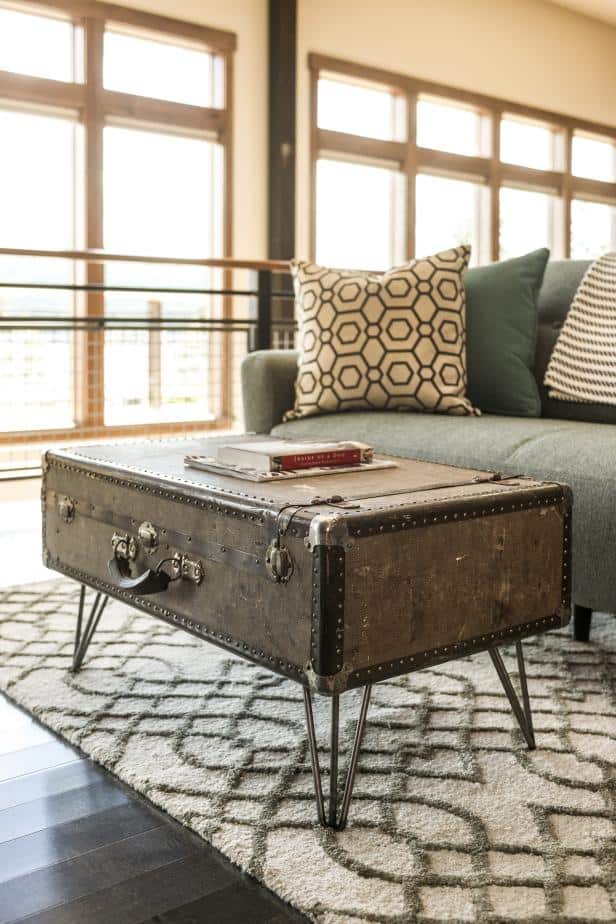 SOURCE Eric Perry
25. A thick wood slice is a perfect accent in a modern home
Place a wood slice on wheels and enjoy your morning coffee wherever you want around the house.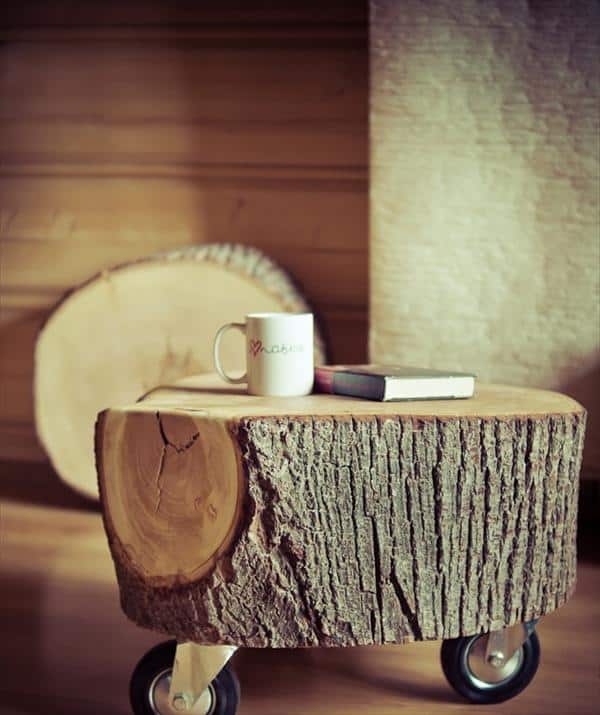 SOURCE
26. Go minimal and opt for a stone or concrete block coffee table
Natural stone and even perfectly finished concrete can become the perfect décor entity in a minimal décor.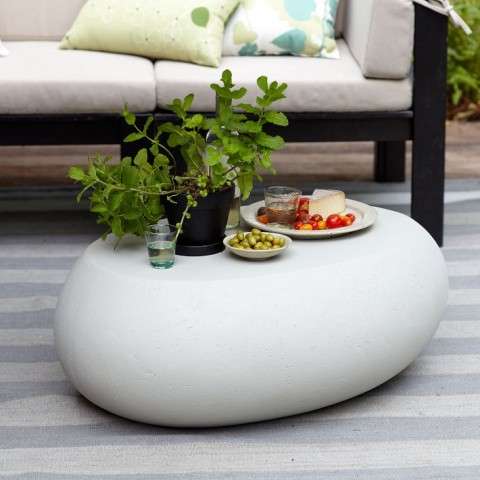 27. Display your beautiful succulent garden in a coffee table
You can choose a both practical and aesthetic approach in creating a glass coffee table that serves as a succulent container as well.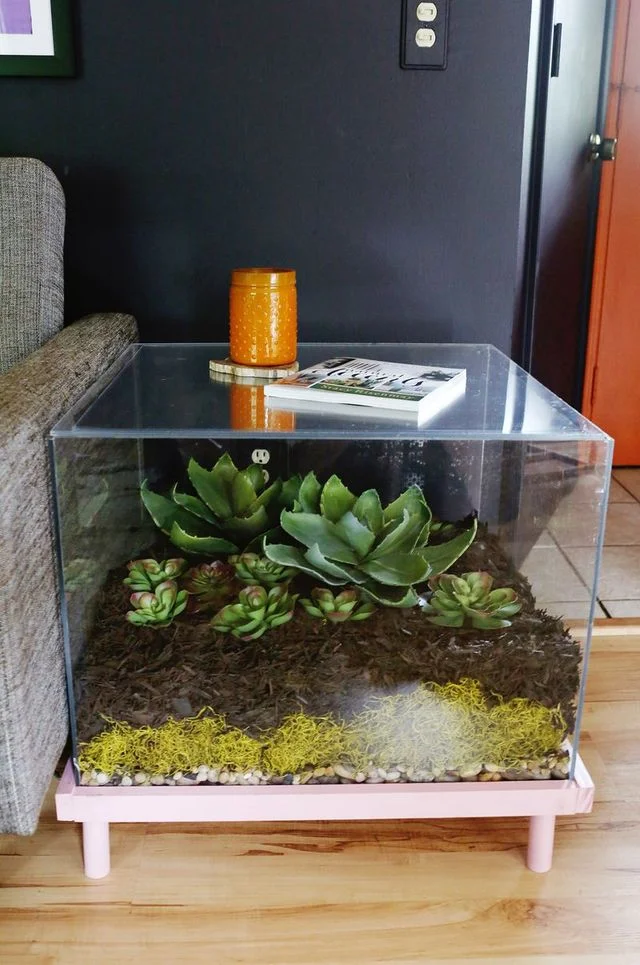 What do you think about these wonderful pieces? We have found some of them quite staggering. Choose your favorite and leave your valuable feedback in the comment section below.
Related Articles
13 Best Lift Top Coffee Tables to Consider