Day dreaming is called. We do it often and often it contains the social nucleus of our home: our lovely kitchen. After publishing 38 Smart and Ingenious DIY Hacks Tips & Tricks to Improve Your Kitchen, small and effective tricks for the supreme room, today, we are going to showcase no less than 32 Super Neat and Inexpensive Rustic Kitchen Islands.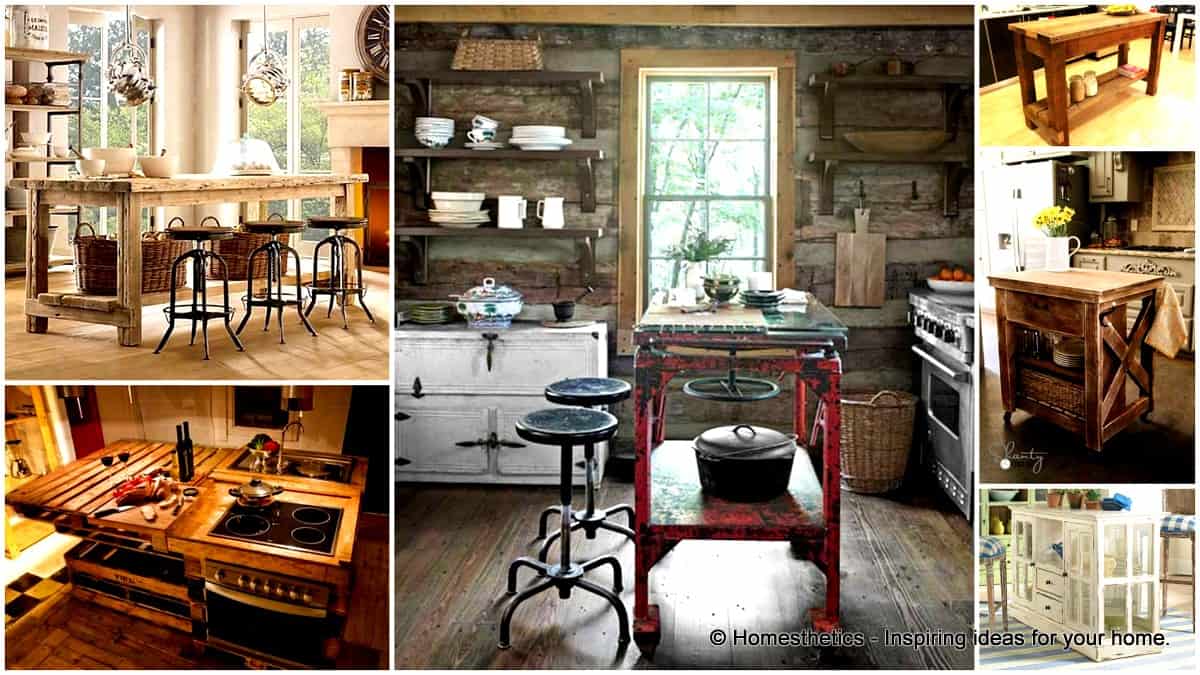 Sublime sensible ideas all gathered in one place.
You will notice that each kitchen island presented below has been treated in a very special manner, each one is emphasizing the interior decor through its presence whether it blends in or it contrasts somehow. Surge inspiration from the priceless gallery below and leave your valuable feedback in the comment section below.
32 Super Neat and Inexpensive Rustic Kitchen Islands to Materialize
#1 Use shabby chic cabinets in your special décor

#2 create a small isle scaled to your kitchen out of salvaged wood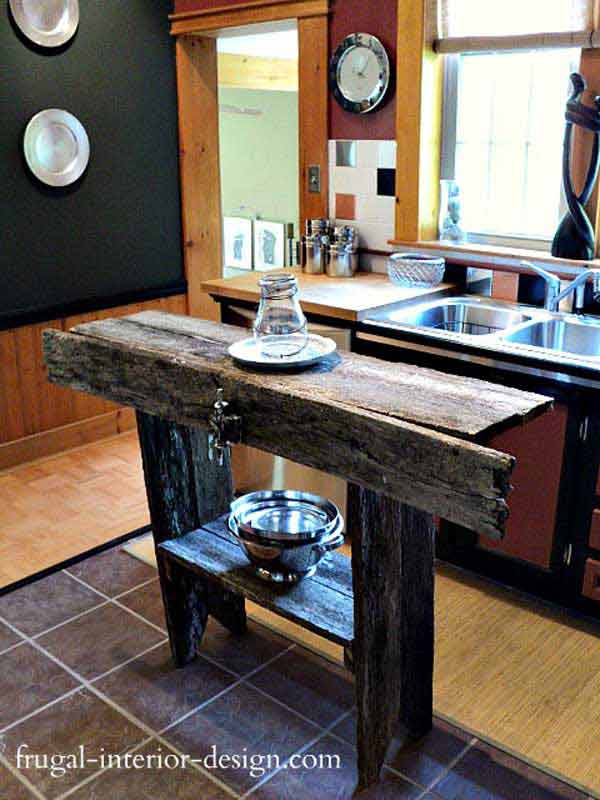 #3 use an old workshop bench as the perfect kitchen isle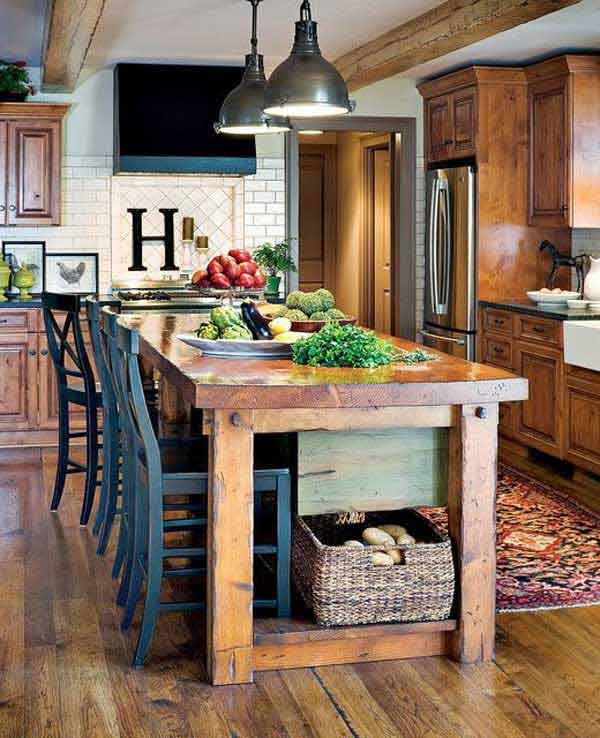 #4 vintage presence can be infused through an aged texture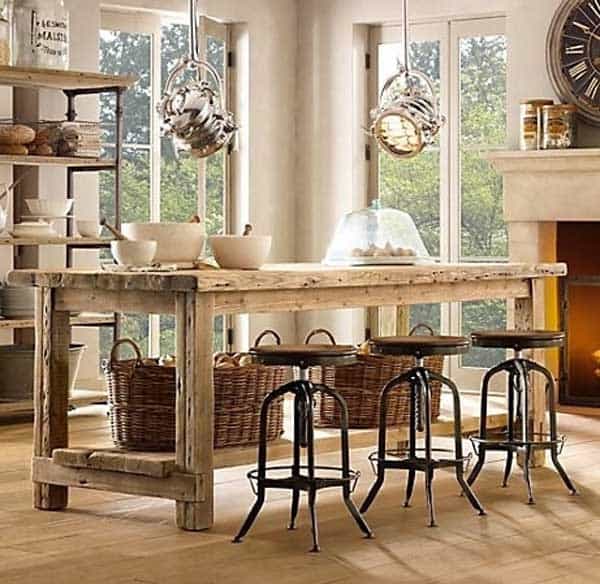 #5 small wooden pallet kitchen isles enhancing its décor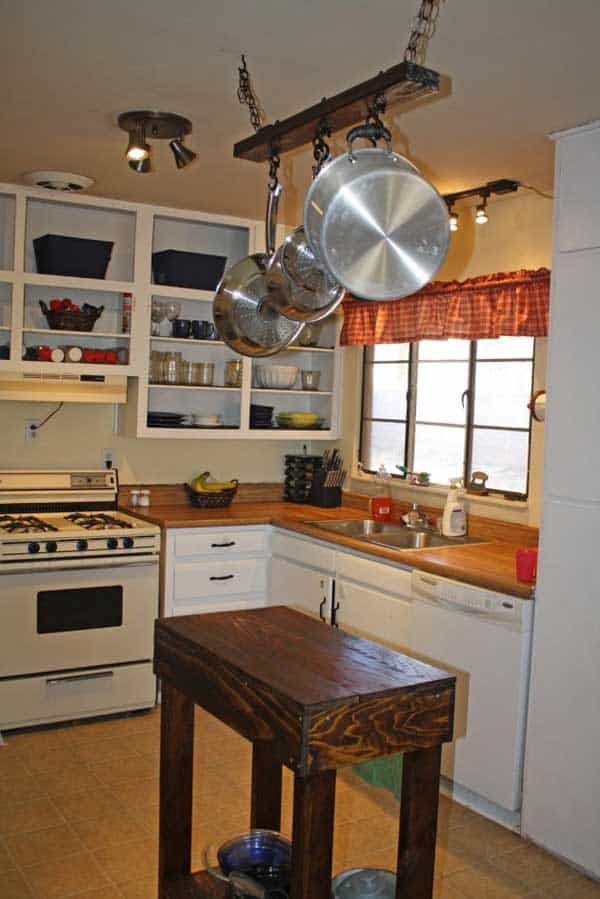 #6 diy kitchen isles with rock finish and marble COUNTER-TOP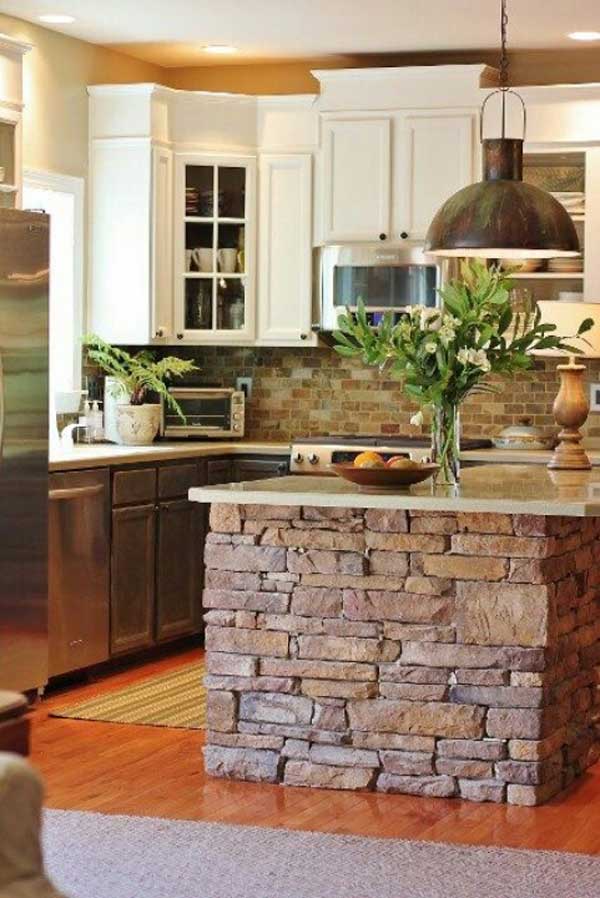 #7 wooden pallet kitchen furniture showcasing beauty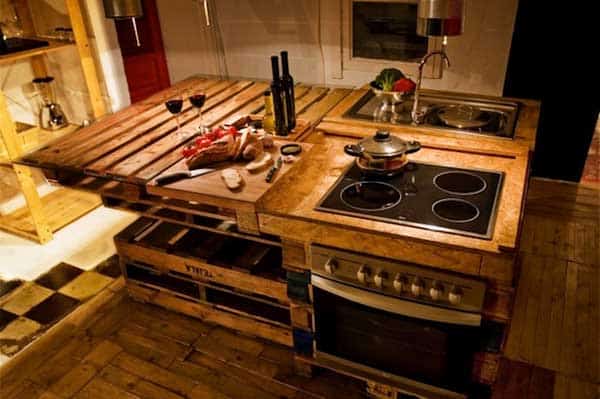 #8 old iron workshop cart used as a kitchen isle in VINTAGE décor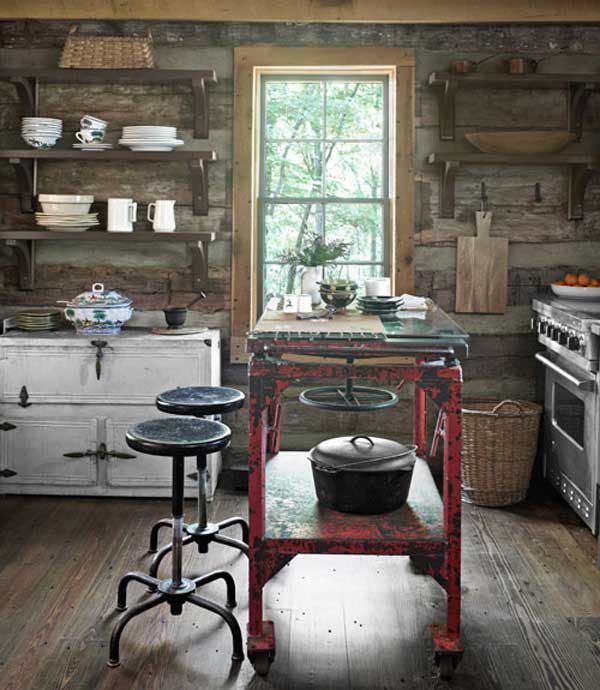 #9 wooden crates used to assembly a neat kitchen isle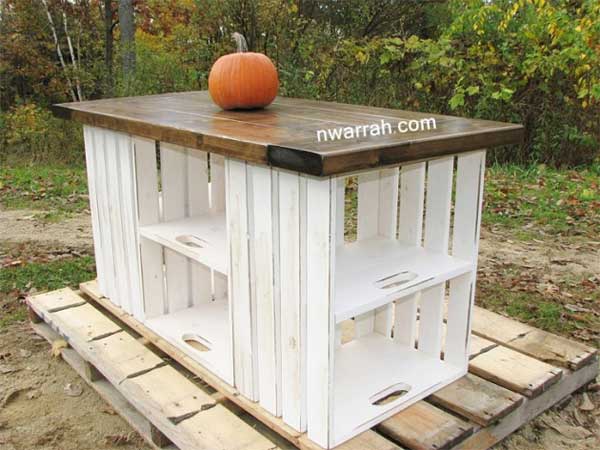 #10 simple diy wooden kitchen island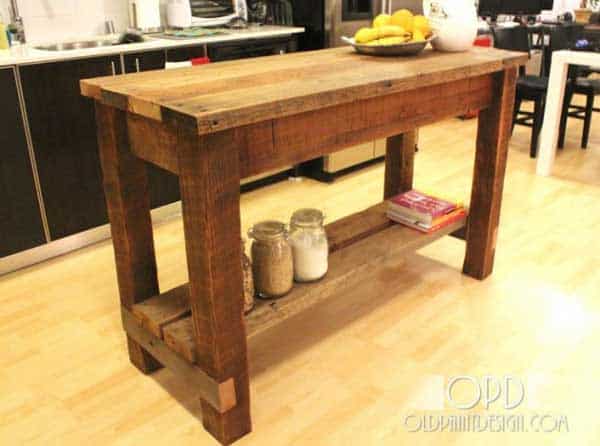 #11 transform furniture in an unimaginable manner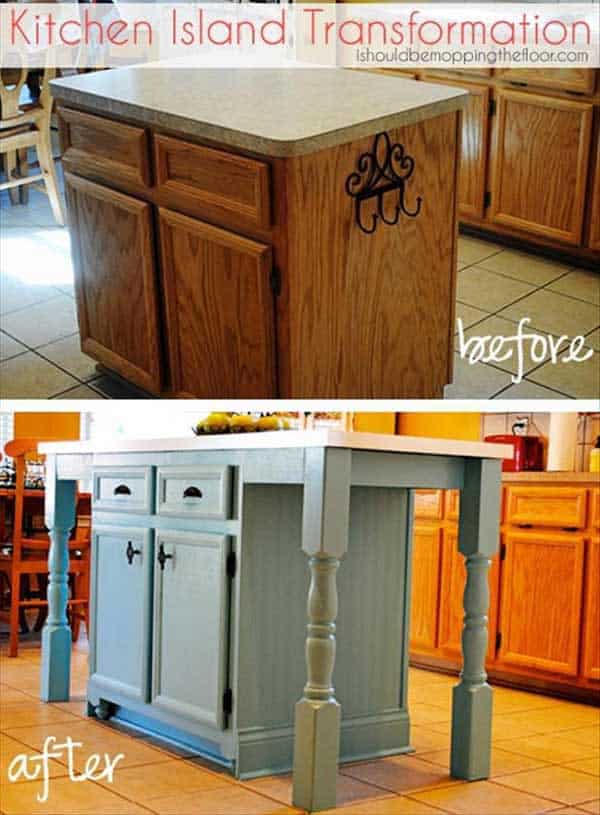 #12 old workshop cart used in a contemporary interior design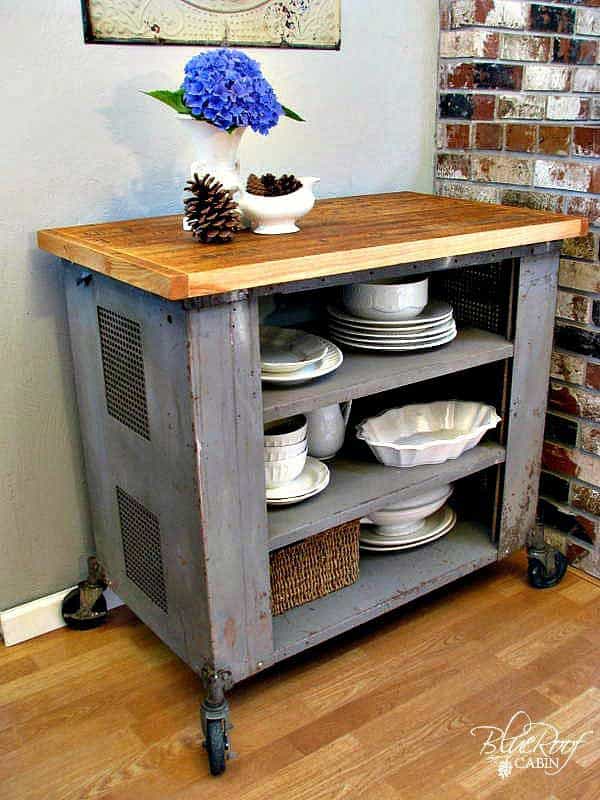 #13 make a mason jar CHANDELIER and beautify through simplicity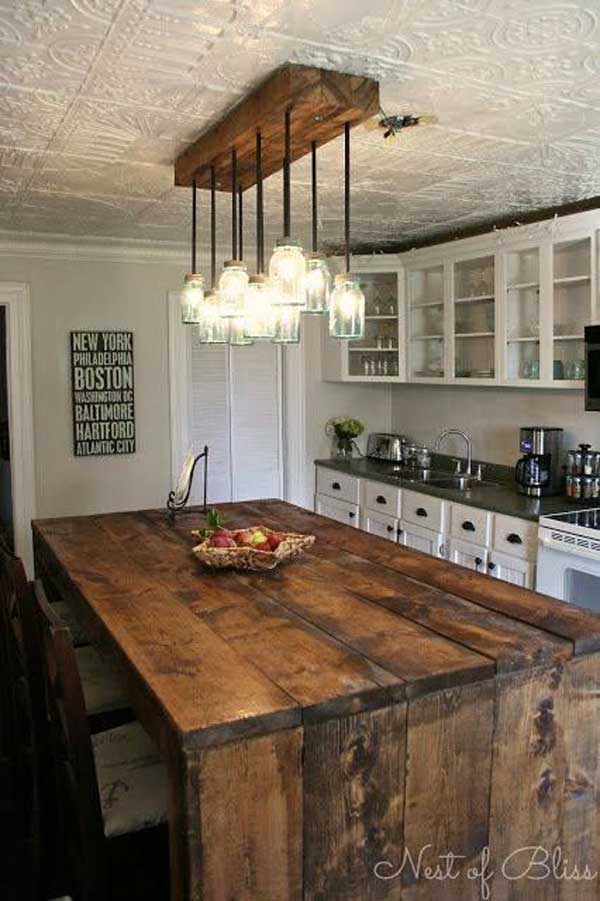 #14 use pallet wood to quickly craft a kitchen isle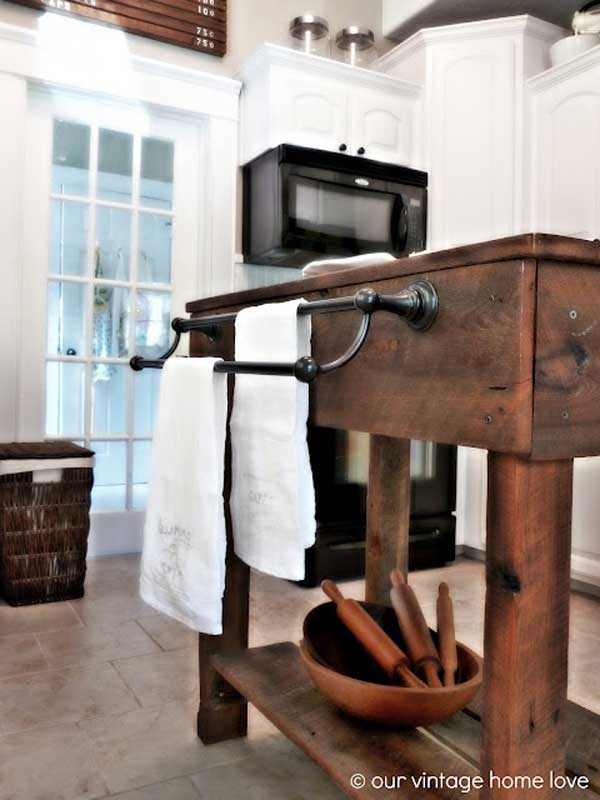 #15 up-cycle and old door in a dinning area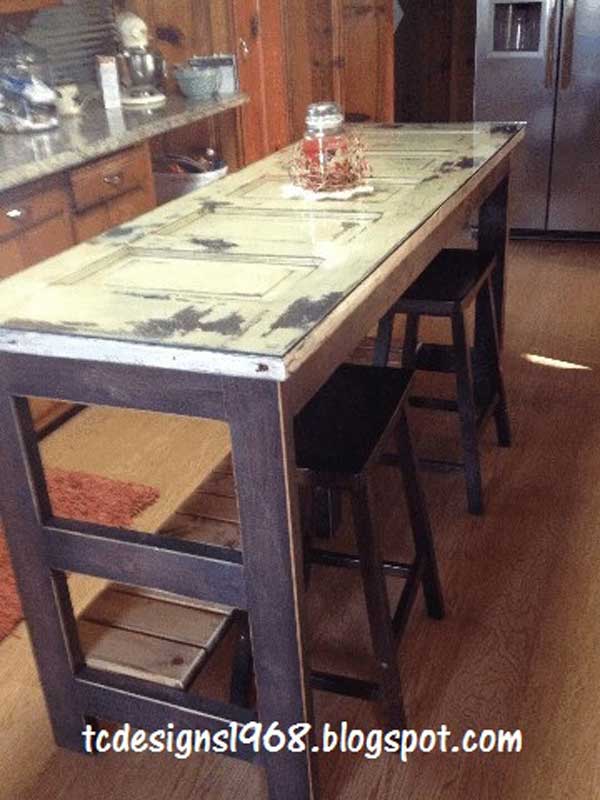 #16 wooden pallets panted black used neatly as dinning area and kitchen isle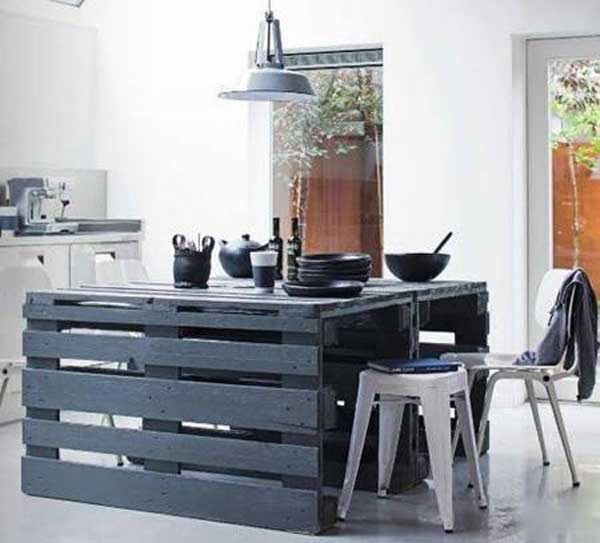 #18 reuse as many elements as possible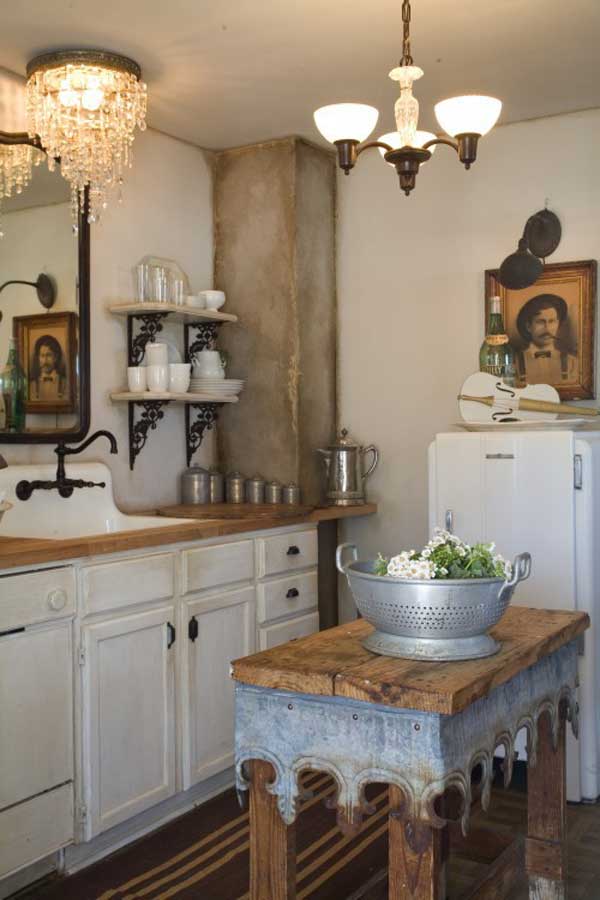 #19 you can use thousands of piece of furniture as isles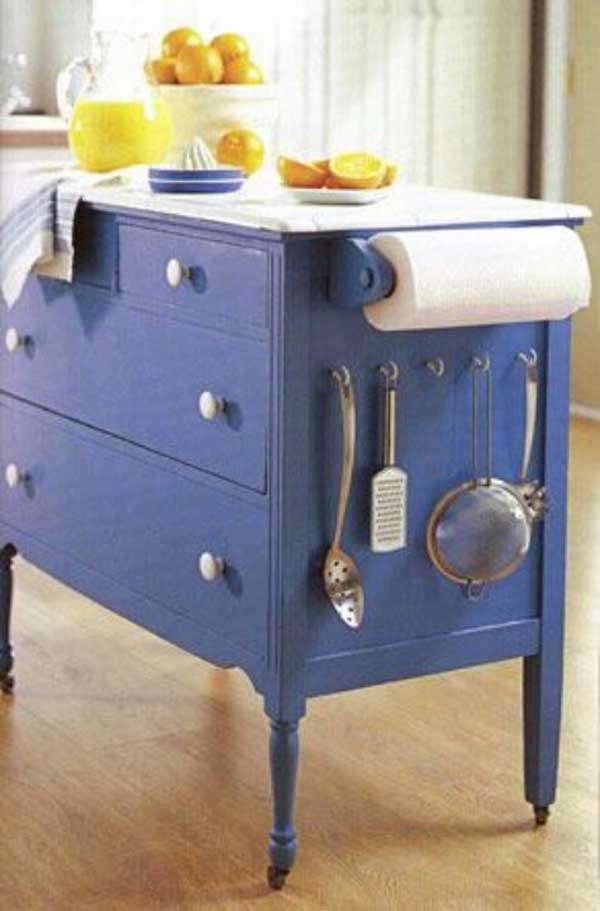 #20 you can construct new beautiful ones with ease as well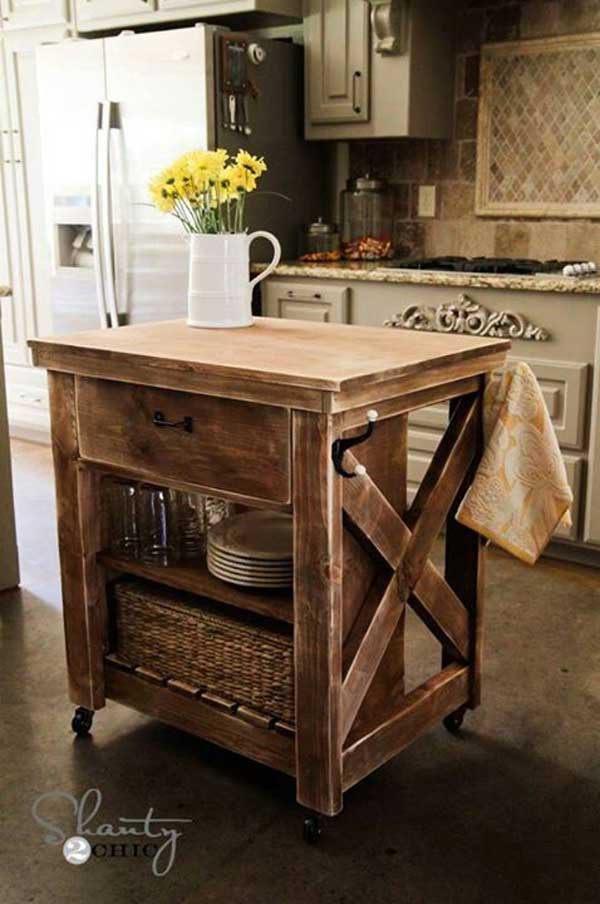 #21 elements from old workshops can do wonders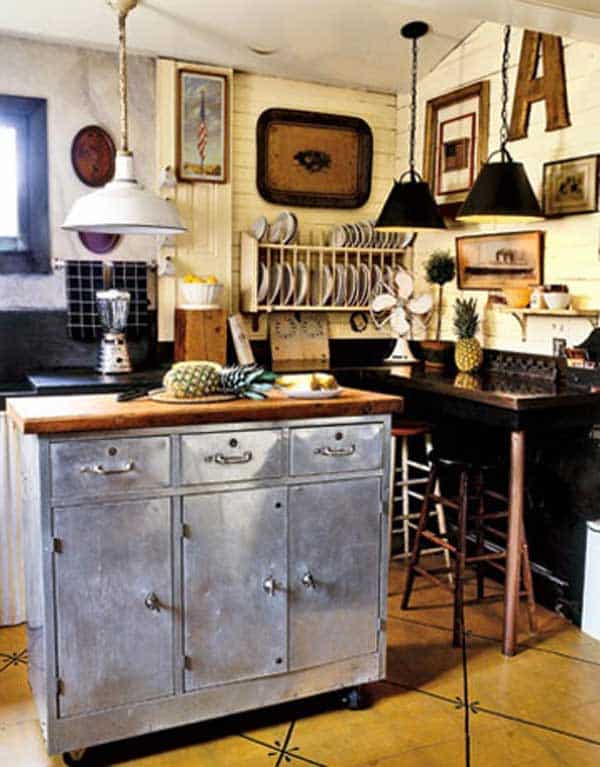 #22 industrial heavy duty piece used outdoors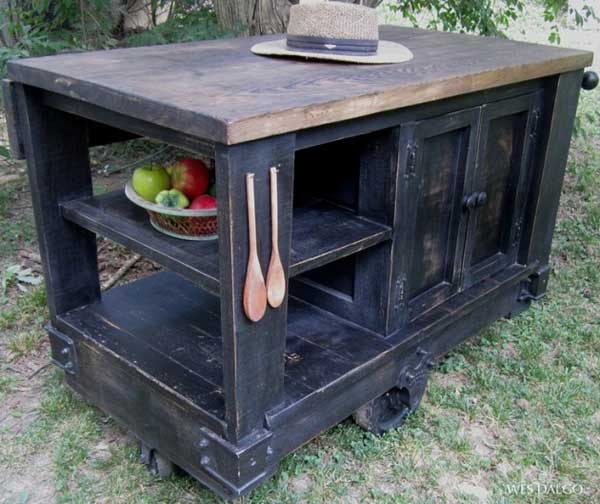 #23 wooden crates can improve functionality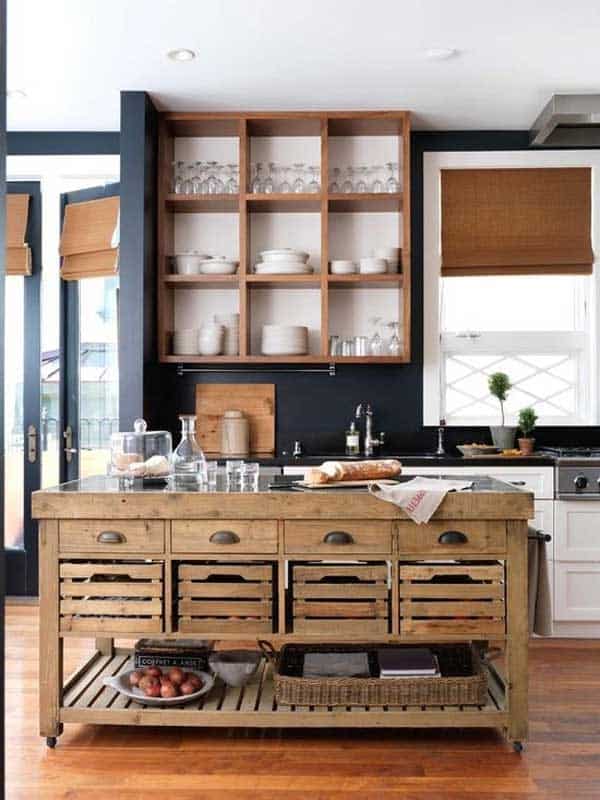 #24 use reclaimed wood in your kitchen proudly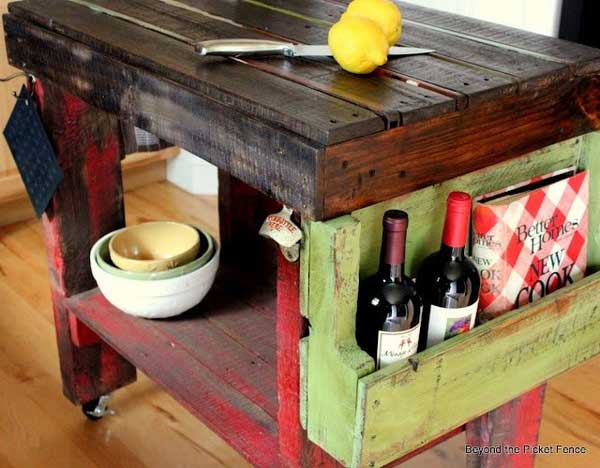 #25 raw salvaged wood brings coziness and warmth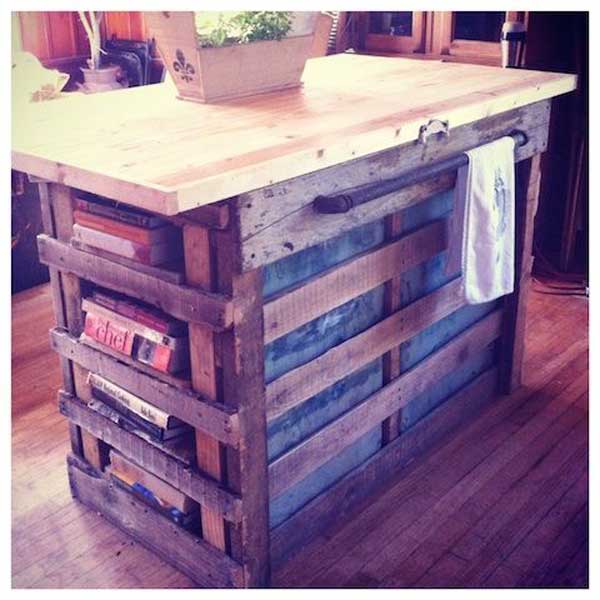 #26 old tools with new roles beautifying the world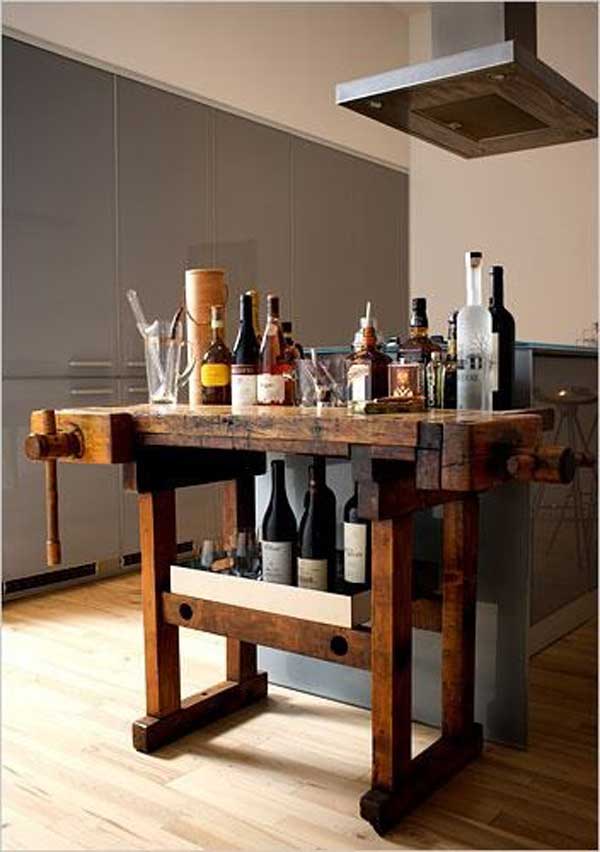 #27 use wooden pallets in their raw shape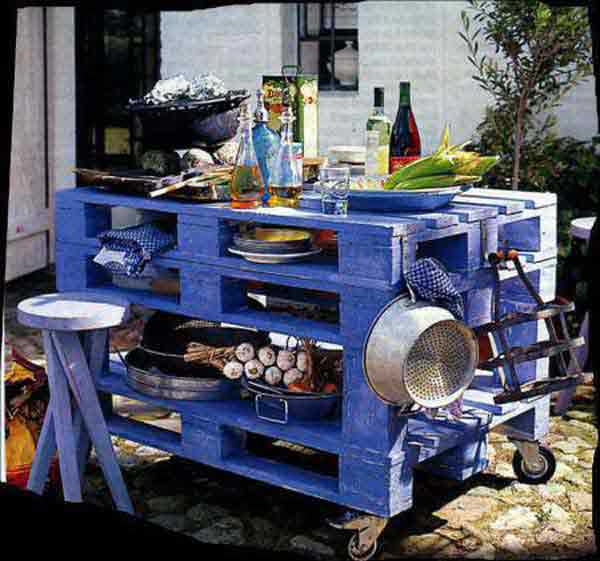 #28 or scale them to match your needs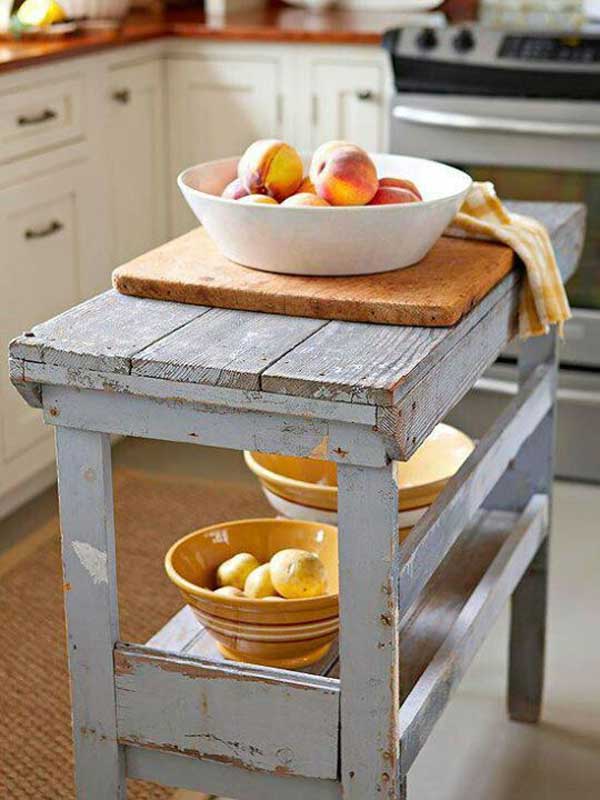 #29 tailor old elements such as barn wood around your kitchen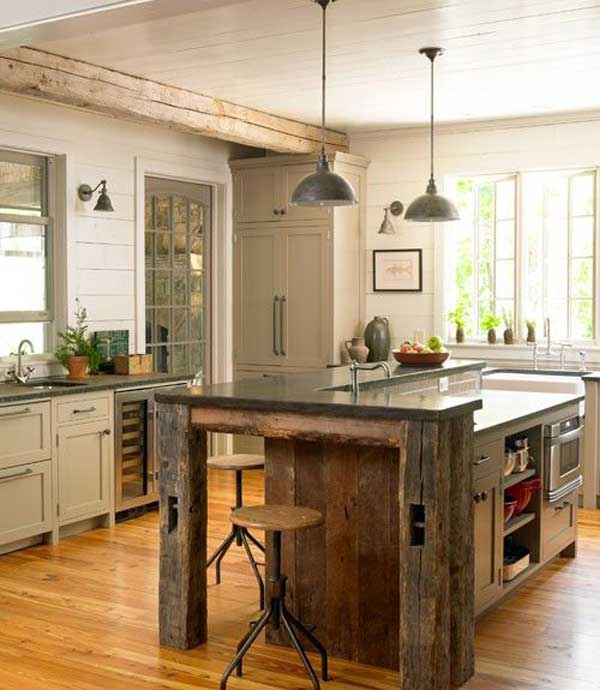 #30 extend the use of a simple furniture piece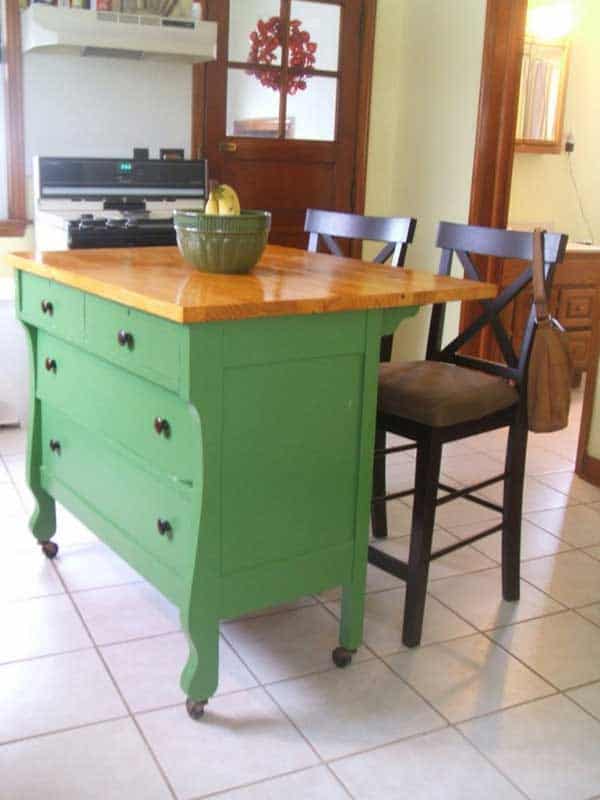 #31 re-PURPOSE an old dining table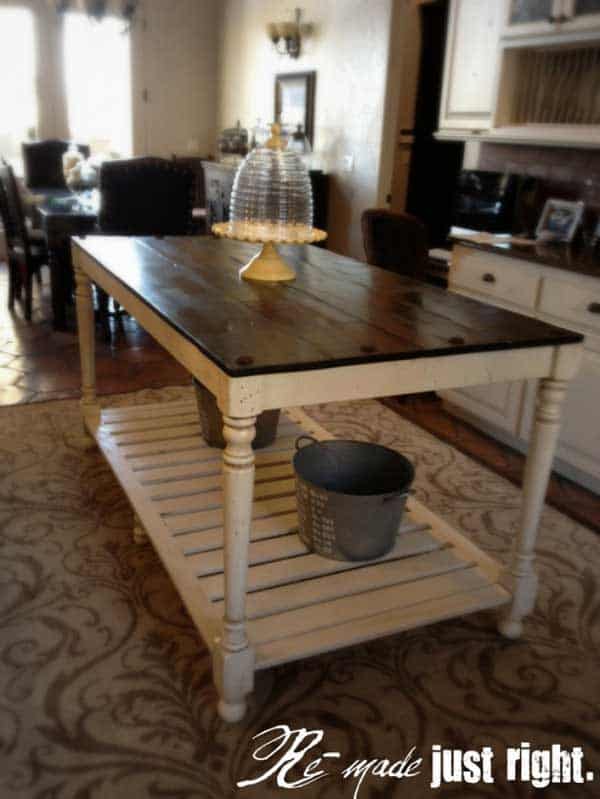 #32 blue and marble top kitchen isle contrasting beautifully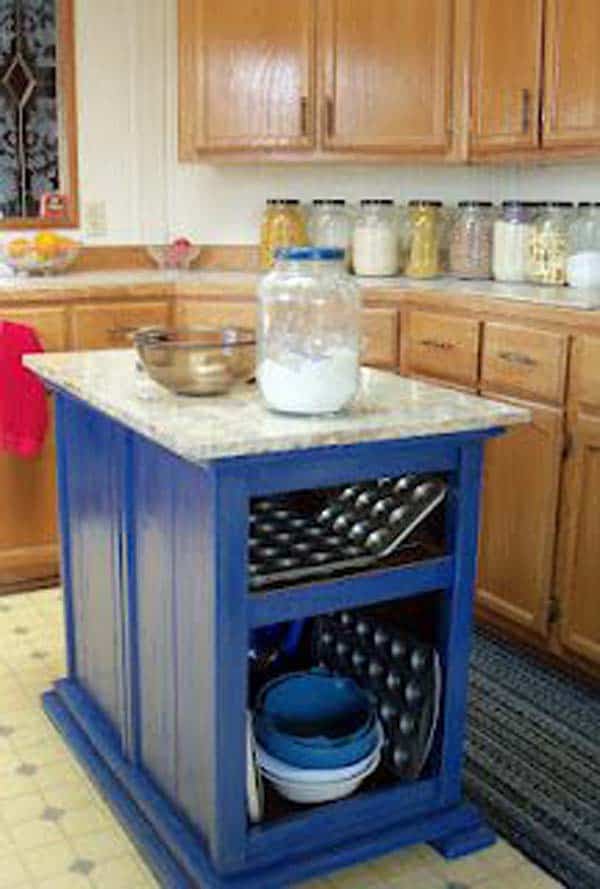 What do you think about these simple inexpensive rustic kitchen islands? We would love to hear your opinion in the comment section below.
Related Articles
38 Rustic Country Cabins With A Stone Fireplace For A Romantic Getaway