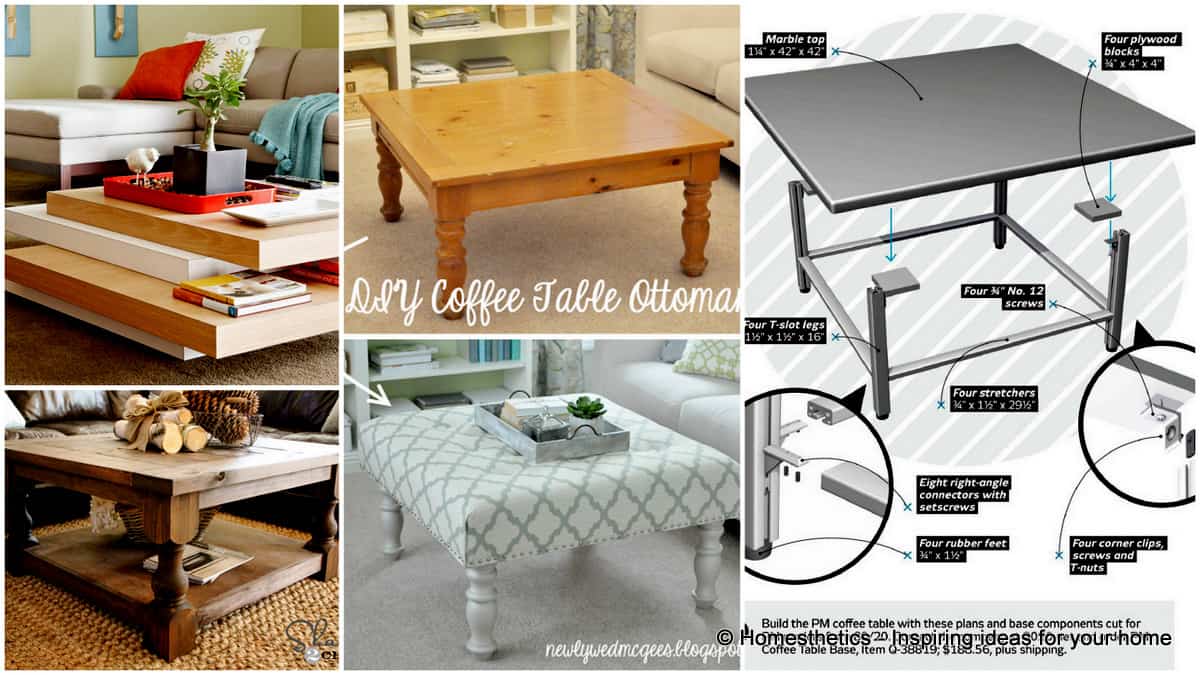 Nothing compares to the right steamy cup of coffee serves on a rainy morning in your fresh vibrant balcony. This small daily guilty pleasure is an element that binds and describes a considerable number of people that find the ritual of the morning coffee a constant equilibrium in a daily busy stressful life.
"The earliest credible evidence of coffee-drinking appears in the middle of the 15th century in the Sufi shrines of Yemen. It was here in Arabia that coffee seeds were first roasted and brewed, in a similar way to how it is now prepared. Coffee seeds were first exported from Eastern Africa to Yemen, as the coffee plant is thought to have been indigenous to the former.Yemeni traders took coffee back to their homeland and began to cultivate the seed. By the 16th century, it had reached the rest of the Middle East, Persia, Turkey, and northern Africa. From there, it spread to Europe and the rest of the world." [source]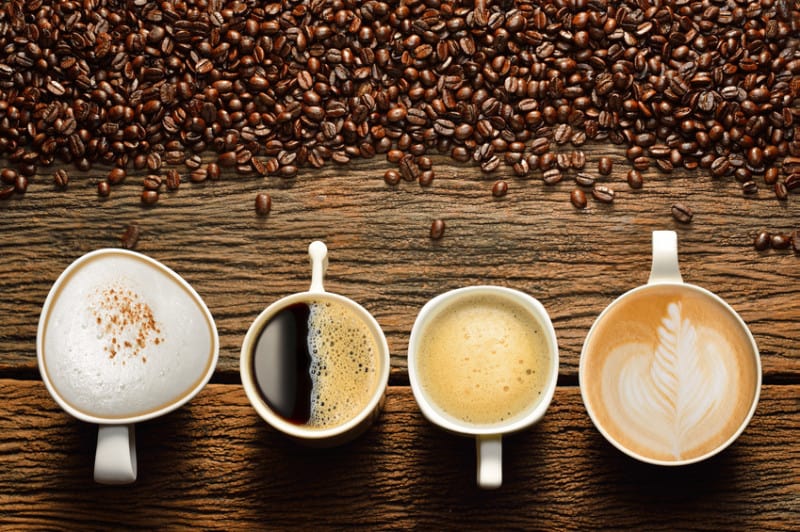 Coffee tables are from the wide variety of furniture pieces one requires to furnish his home the least taken into consideration from the beginning of the design process. They are often overlooked or taken for granted as pieces not really necessary for the comfort of the home. But despite this initial belief, the coffee table will later on turn out to be a vital element in the proper functionality of a living room as well as small balcony that is used as a coffee break time. The proper coffee table will complete your interior design, will organize and rank your furniture around it, whilst setting the focus of the room to a perfectly positioned key element.
The actual search of the right coffee table able to fit into an already conceived interior design can turn out to be a nightmare as most of you might know. Size, shape, texture, style, color, all of these characteristics merge and contribute to the right coffee table that can be conceived to suit your every need is designed thoroughly. As understood over time, the best course of action when faced with the problem of finding a certain furniture piece to suit an already created interior design is definitely represented by the diy crafting niche. Who better to create exactly what you desire and what will complete your vision than yourself? You can indeed focus all your effort into finding that perfect designer piece but the actual time invest in the search will increase and exceed your budget, prolonging that  long expected finish line represented by the purchase of the last piece of furniture that will definitely be the coffee table. With this idea in mind we have searched for a collection of free available diy coffee table plans that can serve as a starting point in your creative process of designing the perfect piece for your living room. Rustic, modern, glass topped or industrial styled, coffee tables come in all shapes, sizes and colors. Some take storage space into consideration, whilst others emphasize shape and design and do not prioritize functionality. Modern, classical, rustic or roughly industrial, opt for the right style for your home that will fit or contrast the existing overall design. Check out a beautiful collection of glass top coffee tables as well as a selection of 100 modern coffee table designs available for purchase.
If you`ve found the coffee table plans below interesting we invite you to check various other free woodworking plans, we have curated lists that will show you how to build a chicken coop, playhouse, rabbit hutch, pole barn, small cabin, greenhouse, porch swing, fire pit, garage, cat tower, a rocket stove, tiny house, duck house, deer stand, bat house, diy tree house, cat tower, porch swing, farmhouse table, pole barn, rabbit hutch, diy dog bed, a coffee table or a gazebo.
101 Simple Free DIY Coffee Table Plans

In the end, do not forget the decorating aspect. As any table in your home, your perfect coffee table deserves the right centerpiece that will embellish and accentuate its beauty. Choose from a wide variety of designs. We also recommend you to try a diy centerpiece project to complete the design such a beautiful DIY wine bottle centerpiece. Find a lovely collection of such projects below and learn how to cut glass in a very easy step by step tutorial.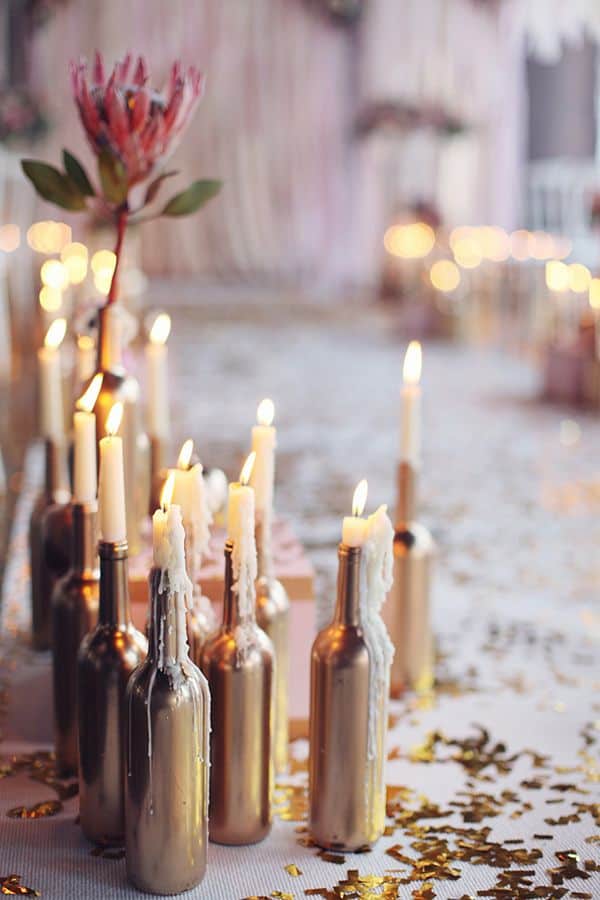 Up-cycling inspiration pack insanely beautiful DIY wine bottle centerpieces that you should try
Rustic coffee table plans
Solid wood will always remain a top choice where furniture is concerned. Its unique texture, sturdiness and resilience in time improves and add warmth and coziness to any home. Even though it might be considered rustic and rudimental, in some cases the bold contrast between a modern interior design scheme and a solid piece of wood is to be desired.
1. Try a Rustic Coffee Table
Try this beautiful sturdy solid wood coffee table by following 10 simple steps. Choose a darker hued tone for an elegant touch.

2. Rustic X Coffee Table
Another beuatiful example of rustic furniture achievable in 5 simple steps. The "x"es  add rigidity to the entire structure and a certain rustic charm as well.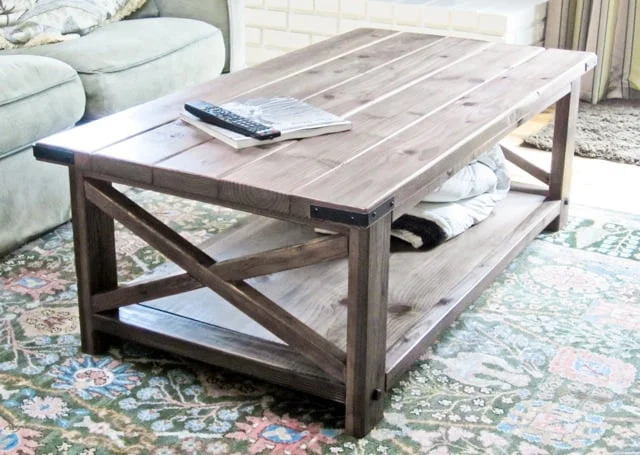 3. the Rhyan Coffee Table
Build a rustic wooden coffee table by designing a set of three drawers at the lower end for additional storage. Choose a darker varnish and search for copper handles for the drawers to complete the vintage appeal.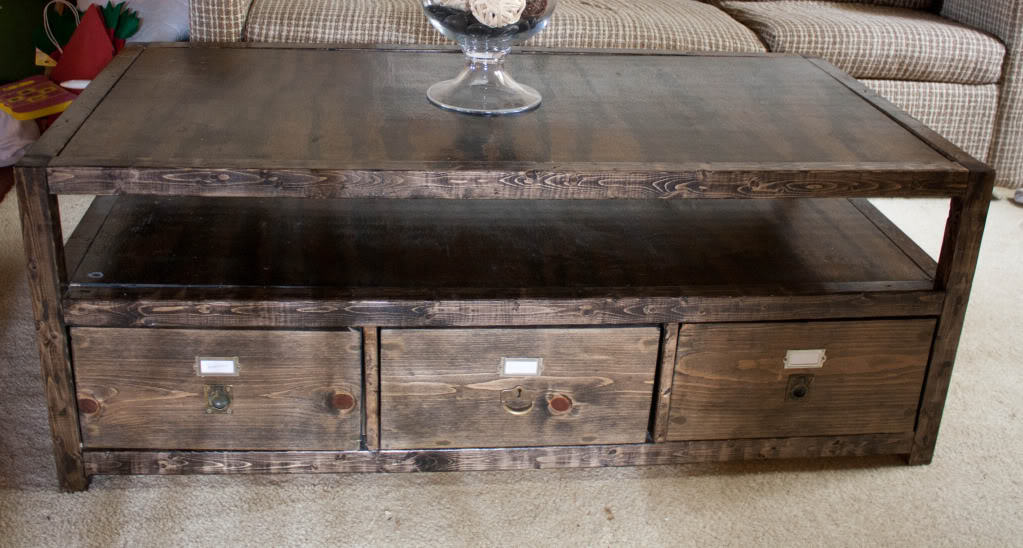 4. Bench-right Coffee Table – rustic coffee table from pine boards
This rustic coffee table example features two narrow drawers set in the upper part of the table adorned with beautiful antiqued handles. The elongated shape has received and additional set of legs in the middle for stability.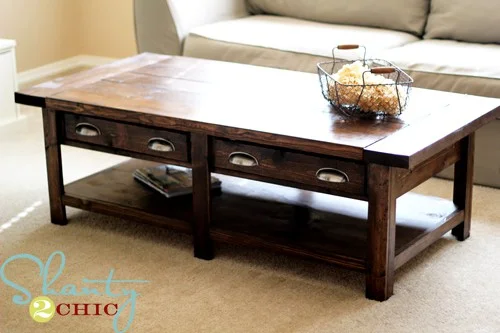 Birch adds such a cozy warm feeling and appeal to the entire home. Learn how to put its raw texture to value into a beautiful rustic coffee table.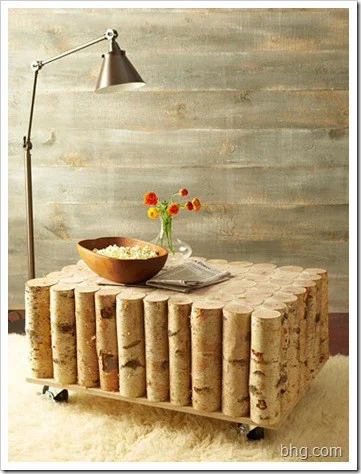 Pallet coffee table plans
Recycling and up-cycling wooden pallets has become a common knowledge we all encourage and admire. Versatile and cheap, they provide the excellent working material for any furniture piece or craft whatsoever, easy to manipulate and transform in a fast rate in unique useful pieces. Make your own coffee table out of wooden pallets by fallowing a few simple steps.
6. double pallet coffee table
Create this practical coffee table by simply adding two wooden pallets on top of each other. Use the space created between the two for magazine or book storage.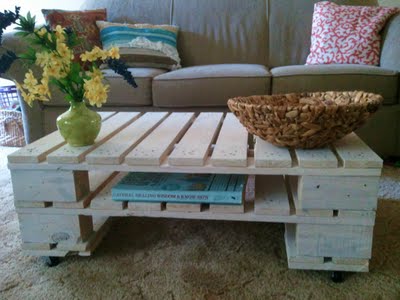 7. the beverage pallet coffee table
If you love to entertain, this beverage pallet coffee table is the best choice for your living room. It contains a built in space for an ice storage bucket that will keep your drinks cold and fresh, space which can be covered up and tucked away when necessary. Paint it a bright pop color to contrast with a monotone interior design scheme.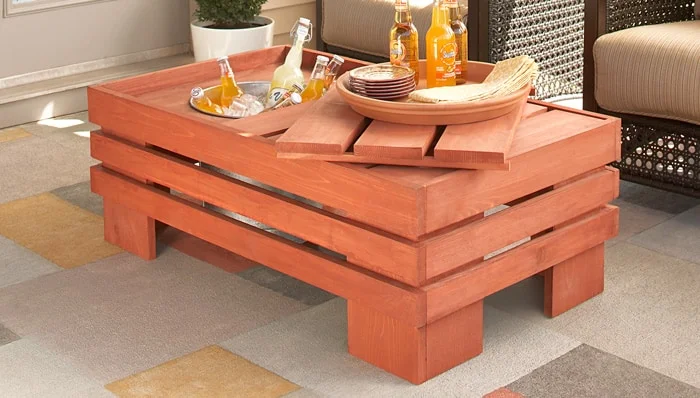 8. revolving pallet coffee table
Create a revolving coffee table out of old wooden pallets suitable for your backyard entertaining nights. Add a set of drawers for those party essentials.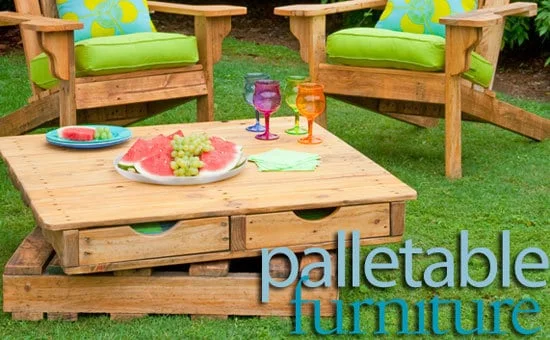 9. modern pallet coffee table
You can learn how to incorporate a wooden coffee table into a modern interior design without creating the illusion of bold contrast. Simply finish the raw pallet perfectly, add a coat of fresh white glossy paint, a glass top and a set of wheels and your furniture piece will fit in perfectly.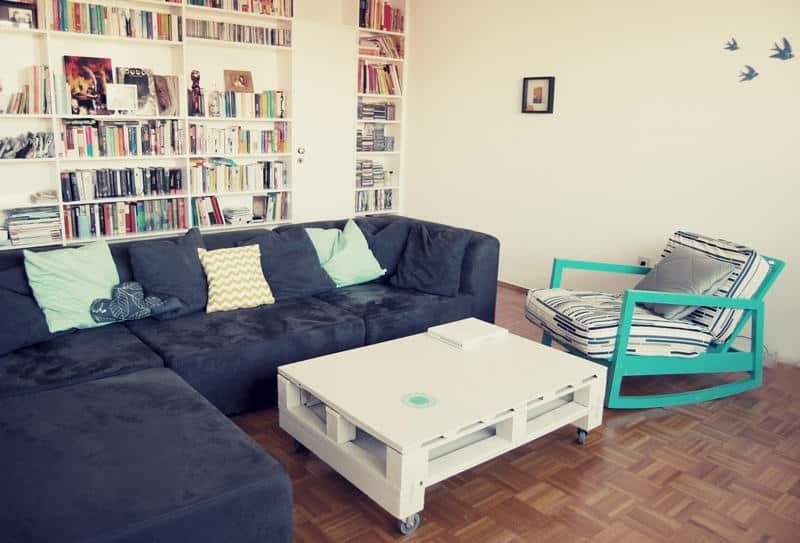 10. pallet coffee table with storage
This dark furniture piece is another great example of how useful wooden pallets turn out to be. Stack two on top of each other in a mirror position and add a set of wheel for easy maneuvering,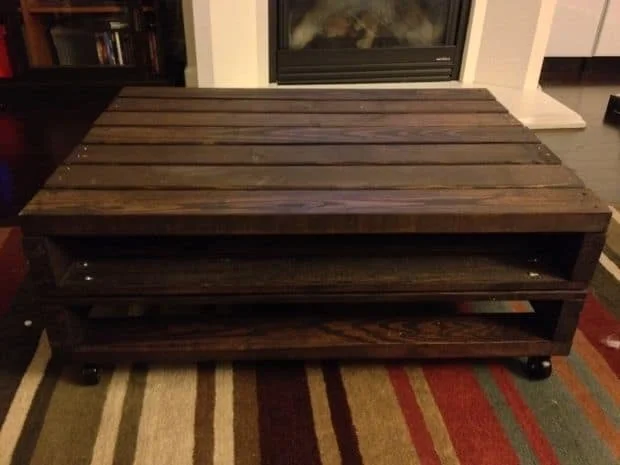 11. simple pallet coffee table
Transform a basic simple raw pallet into a coffee table by adding a set of w legs on each side of the pallet. We recommend you to add a glass top for increased utility of the table's surface.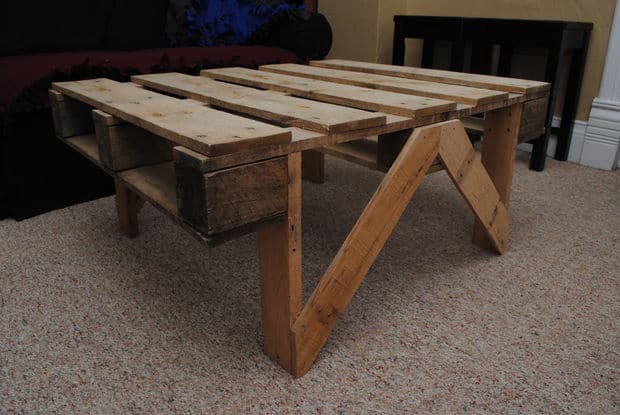 12. colorful pallet coffee table
You can leave behind the dark hues and treat the double stacked pallet coffee table with a bold colorful tone that cna set the mood for the entire interior design of your home.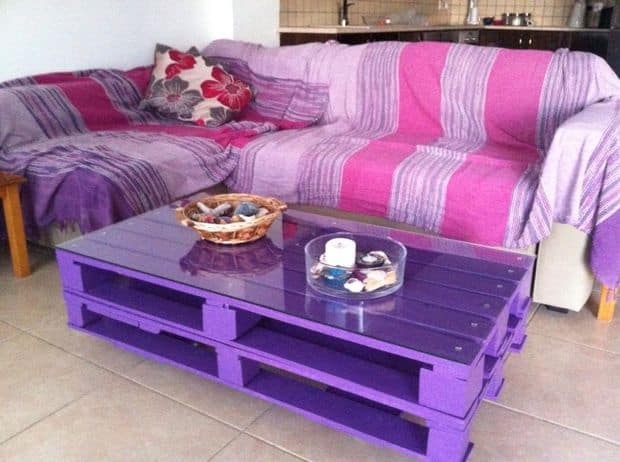 Glass topped coffee table plans
Adding a glass or acrylic top to a coffee table can turn even the most worn out table into a chic piece. Transform an old door into a coffee table by cleaning its surface and adding a tailored glass top or use the transparency to create a display table perfect for your jewelry or car model collection.
13. make your own coffee table with a glass top
A dark toned coffee table deserved a glass top to light up its bulky appeal and reflect light beautifully.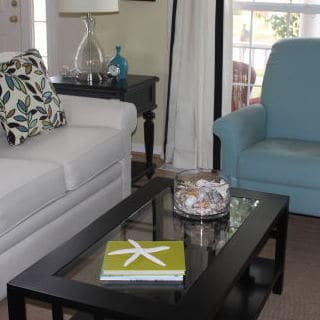 14. the Display Table
Build the perfect display cube in a pure white tone with a transparent glass top for a minimalist interior design look.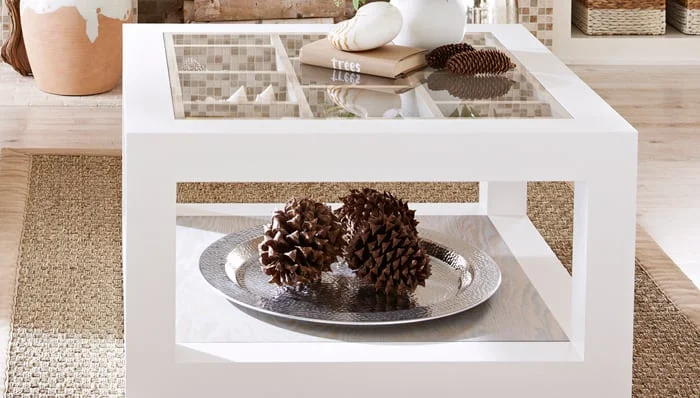 15. acrylic-topped display coffee table
Acrylic can replace glass as a top finish material for your display coffee table, being much cheaper and less breakable.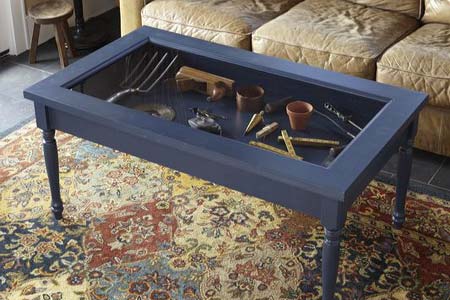 Factory cart coffee table plans
The industrial style has been in for some while now and it seems this trend will continue to linger in modern interior designs. Recycle old wooden bits and pieces and take advantage of the worn out appeal they exude by adding a set of old industrial looking wheels to your coffee table creation.
16. diy industrial inspired coffee table
Recycle old wooden boards or disassemble a pallet and recompose it into an industrial styled coffee table adorned with a set of big rusty wheels that will enchant and add glamour to your design.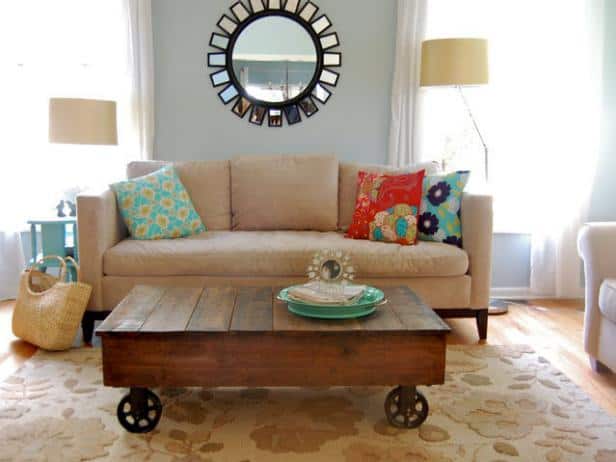 17. simple industrial coffee table
You can even add a set of rope handles on each side of the coffee table for easier maneuvering.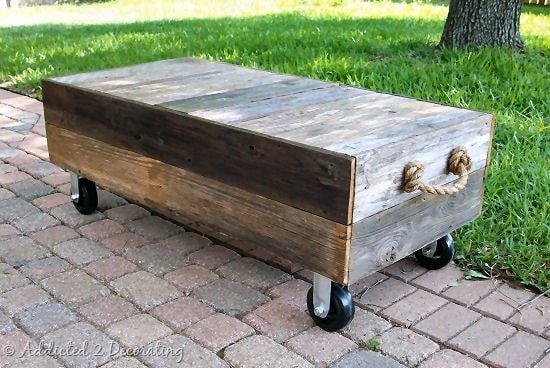 Step by step instructions here
Storage coffee table plans
Storage space has always been a requirement in any home but maximizing your space can turn out to be quite an issue. If you are planning building a coffee table in the near future, why not consider designing one that has a hidden compartment perfect for additional storage; there is never too much of it anyway.
18. the 20 Sec Tidy Up Coffee Table
Store and hide all those unpleasant items lying around the house in a useful coffee table with built in storage space.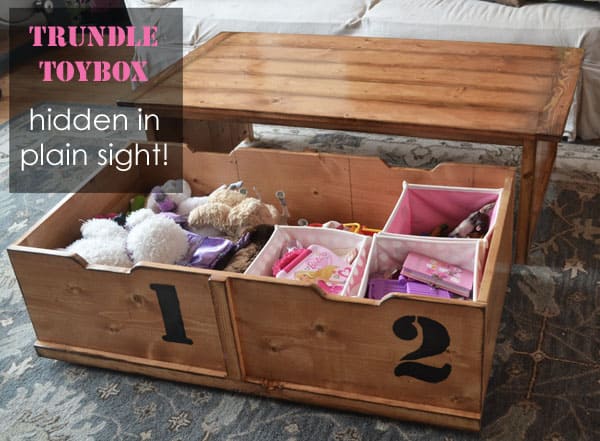 19. Apothecary Coffee Table
Inspire yourself from old apothecary tables and create one for your own from scratch by following a simple step by step tutorial. Paint the furniture's body a washed out white and let the wooden top untreated for a beautiful delicate contrast.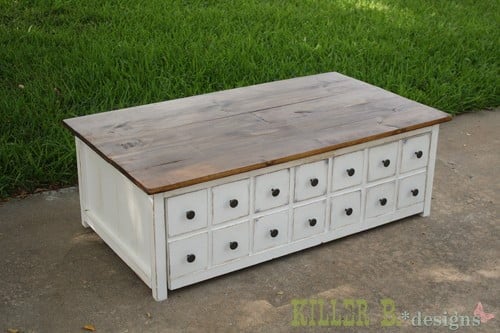 20. storage bench coffee table
Multipurpose is the key to success in small homes so create a coffee table storage bench duo perfectly comfortable and elegant at the same time.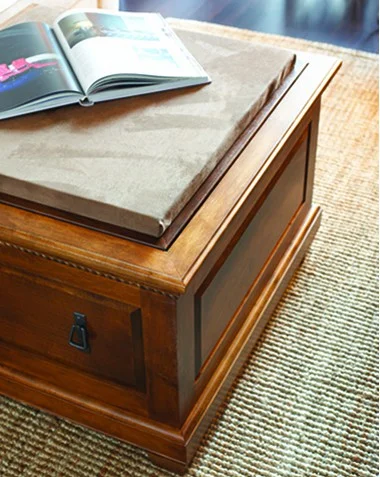 Step by step instructions here
21. Flip top storage bench
Use your hallway bench with hidden storage space as a coffee table/ relaxation zone with a stack of your favorite magazines hidden underneath.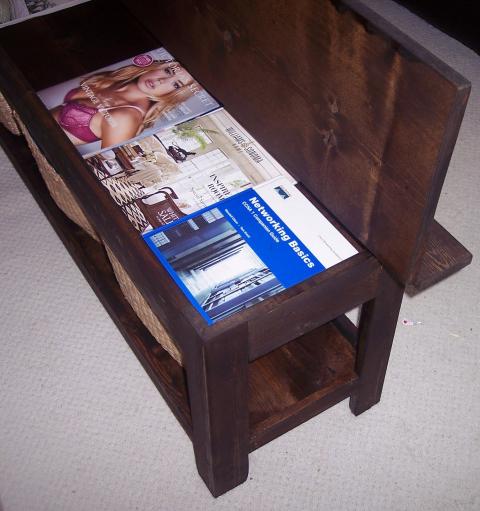 22. Multi-function coffee table with storage
This multi-functional creation can serve as a storage unit, coffee table, picnic ensemble all in one. Diversify your creations and recycle wooden pallets into useful pieces you will use for a long time.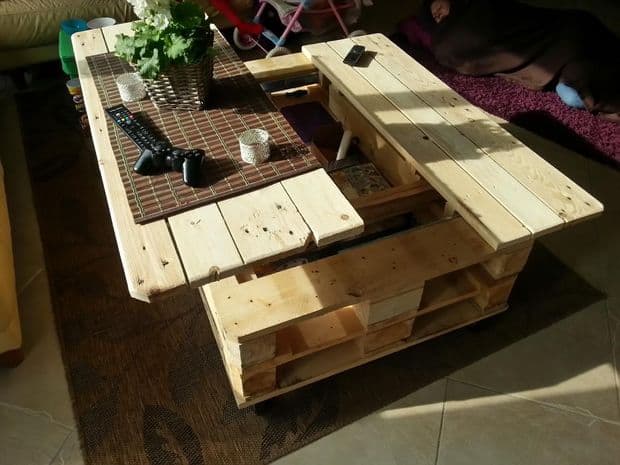 Crate coffee tables
Like wooden pallets, wine crates are a wonderful resource for creating a coffee table from scratch. All that is required is 4 crates and a set of wheels if desired. Use the central space resulted from the merging of the rates to display your candle holder or your beautiful flower vase.
23. wine crate coffee table
Whereas the below example is more solid, this furniture piece adds texture and detail to any interior design you might think of. Use the available storage space to display your book collection or to illuminate the atmosphere.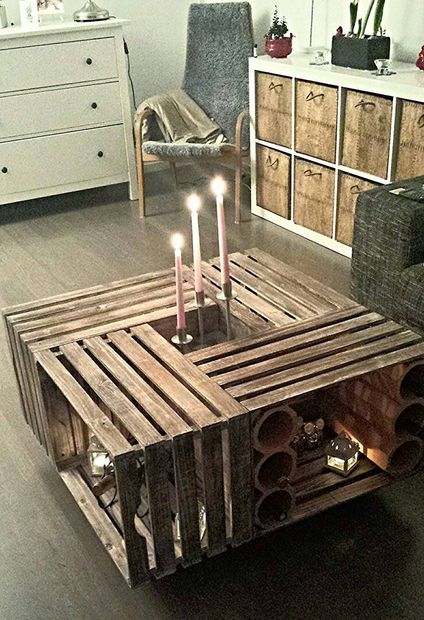 24. solid crate coffee table
A very useful coffee table design is the one created out of old wine crates. It is quite cheap to make and provides useful storage space, serving as a display unit at the same time.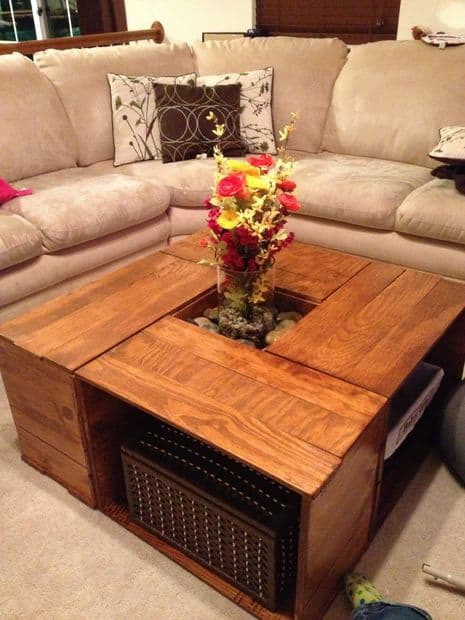 Concrete coffee tables
For a very long time concrete has been considered a building material and not a finishing choice, but with the industrial style taking form and gaining territory concrete coffee tables are very in and chic right now. The best aspect of a concrete coffee table is the ability to create one yourself with ease by following a few simple steps.
25. modern concrete coffee table
Merge wood with a concrete top to sweeten the bold contrast.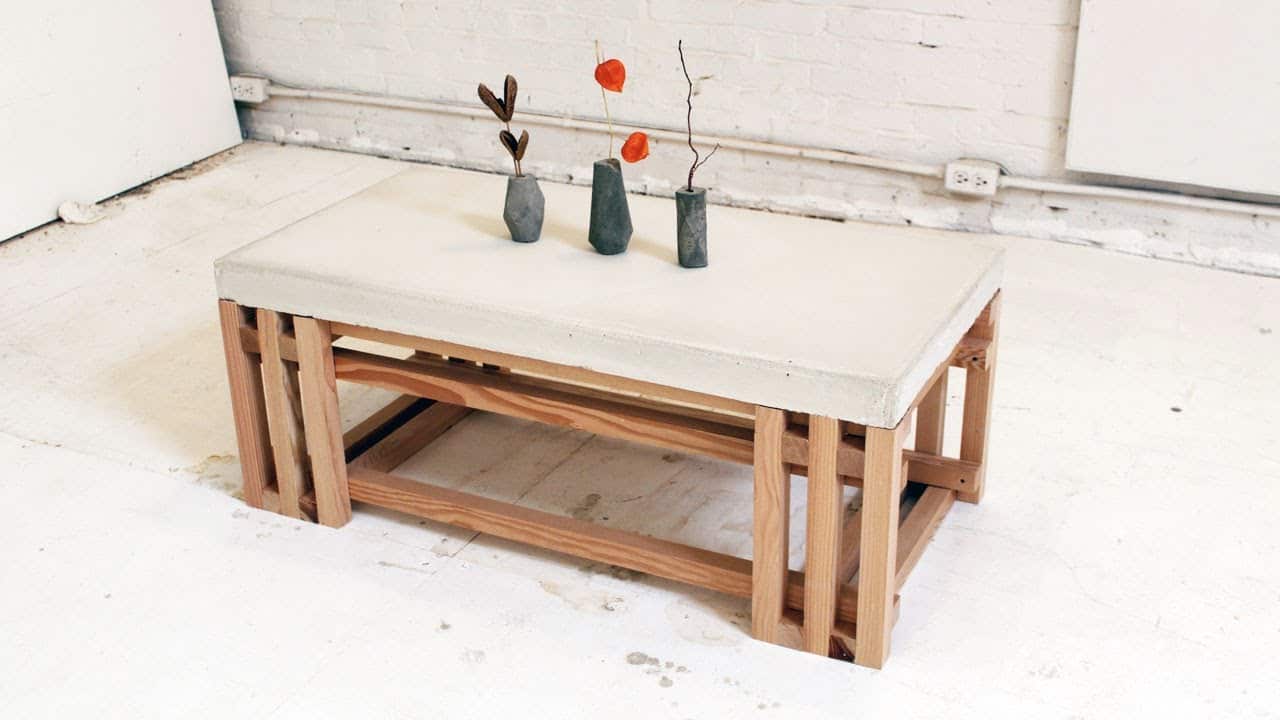 26. simple concrete coffee table
Opt for a three legged round side coffee table.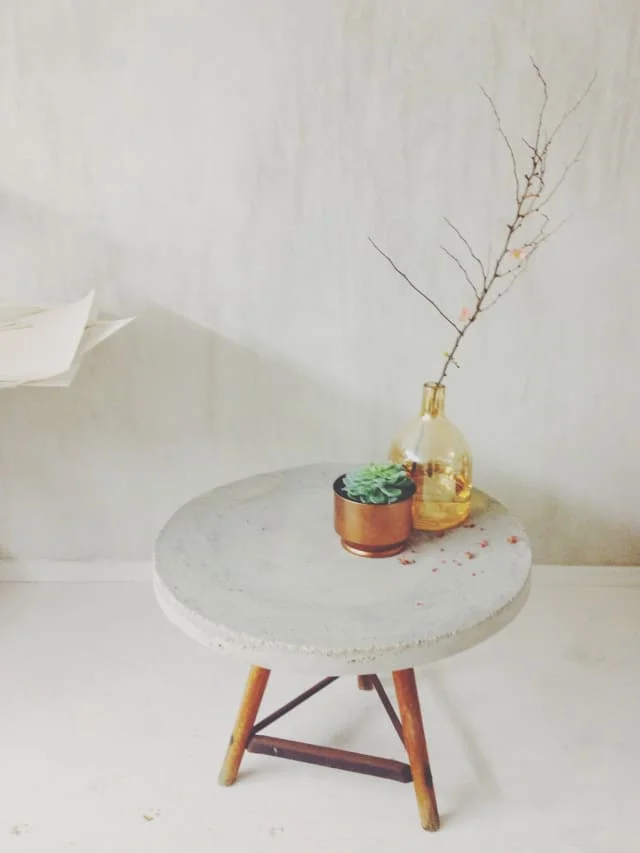 27. DIY concrete pedestal table
Transform an old coffee table and turn it into a modern concrete addition to your living room.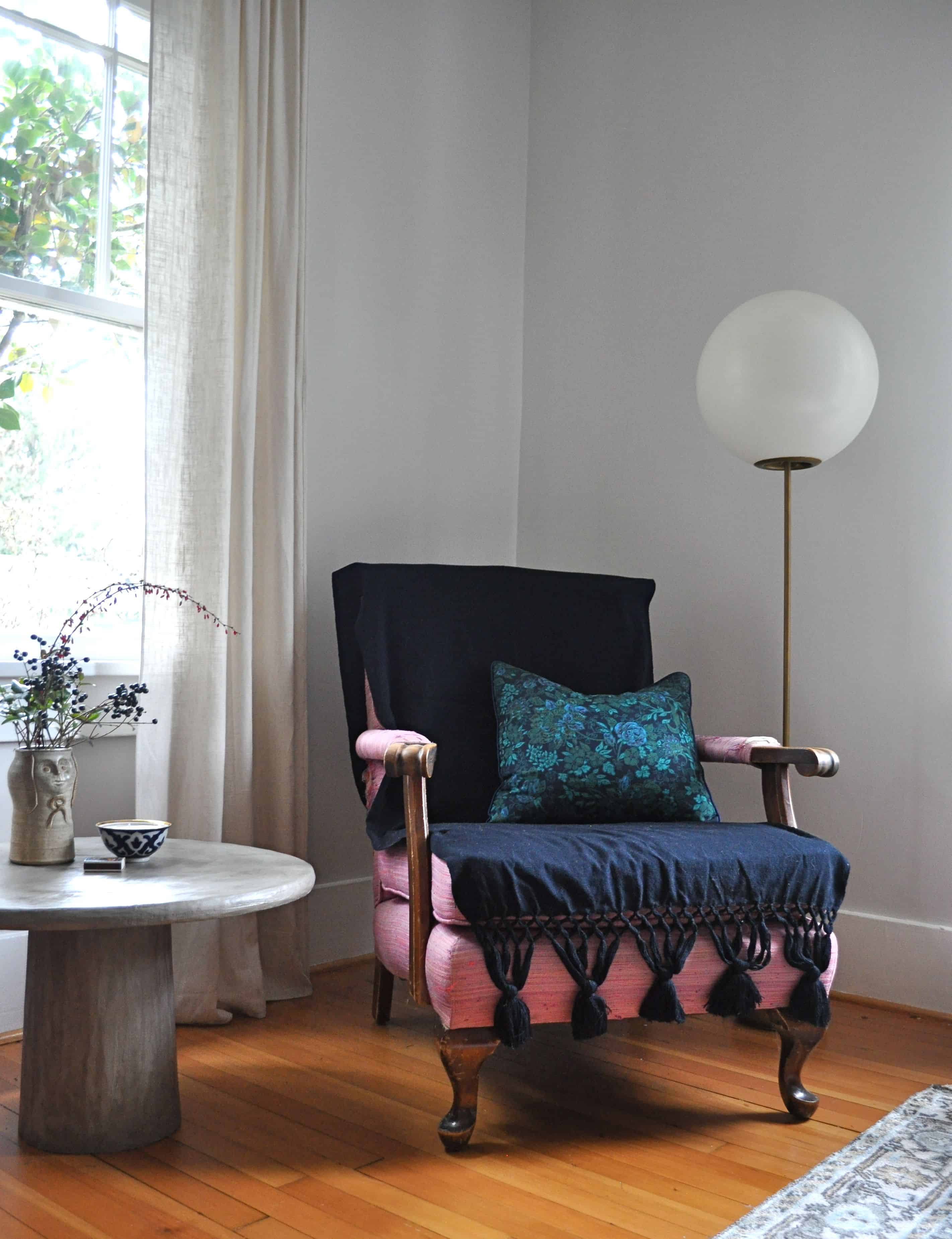 Tutorial here
28. Outdoor Concrete Table/Stool for under $15
Enrich your interior décor with a golden concrete table stool that will not go over budget.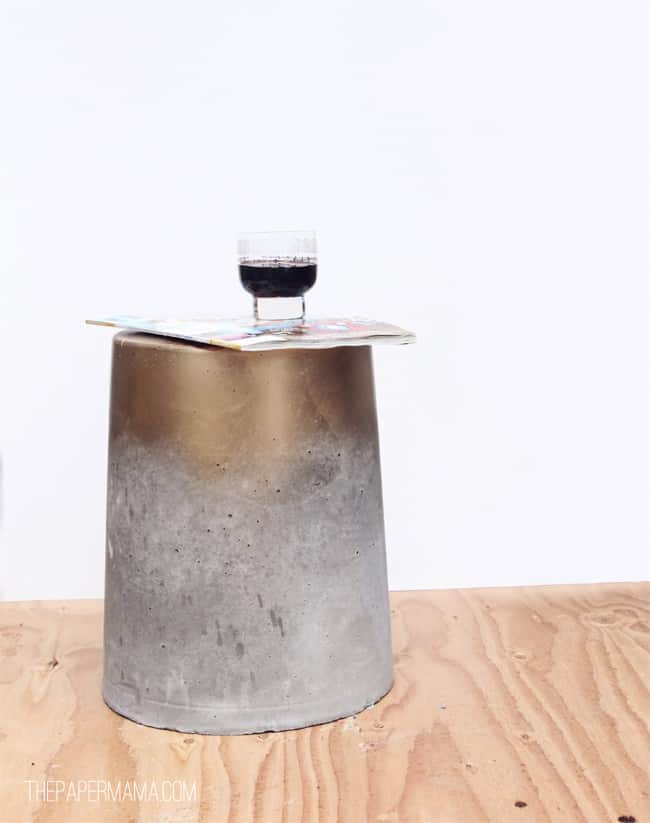 29. coffee table concrete top update
You can change a coffee table top anytime with a new concrete one.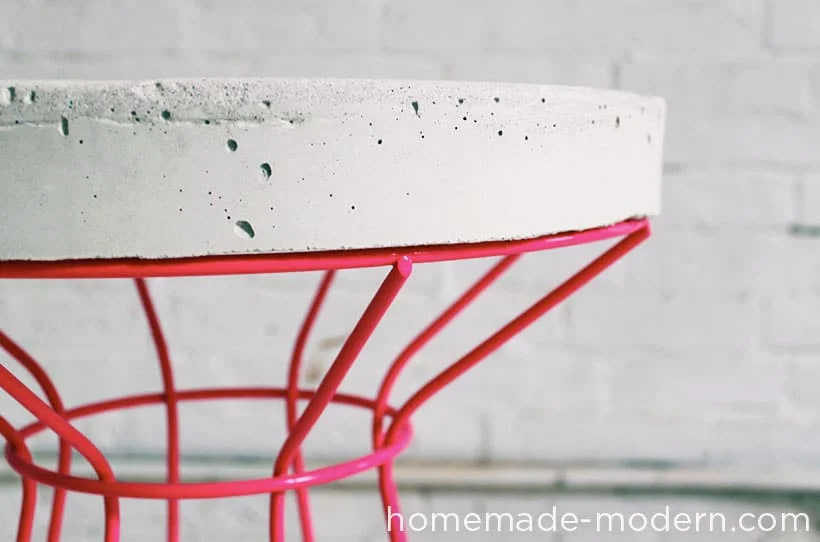 Coffee tables made from old doors
Recycling and up-cycling are our motto so it is only natural for old door coffee tables transformations to be a part of our free plan collection, especially when this type of projects and crafts have a sustainable side and reuse materials enriched by the passage of time.
30. old wooden door recycled into a coffee table
You could actually take a simple wooden door and add it some legs for a fast door to coffee table transformation.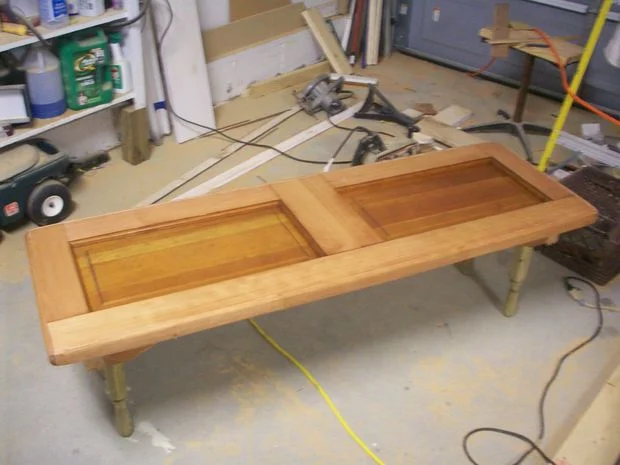 31. simple elegant door coffee table
Add a second layer to your project and use metal and a second wooden board for storage.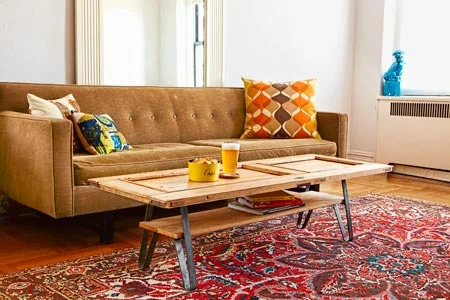 32. vintage recycled door coffee table
Cut and reshape a wooden door into a storage space coffee table ensemble.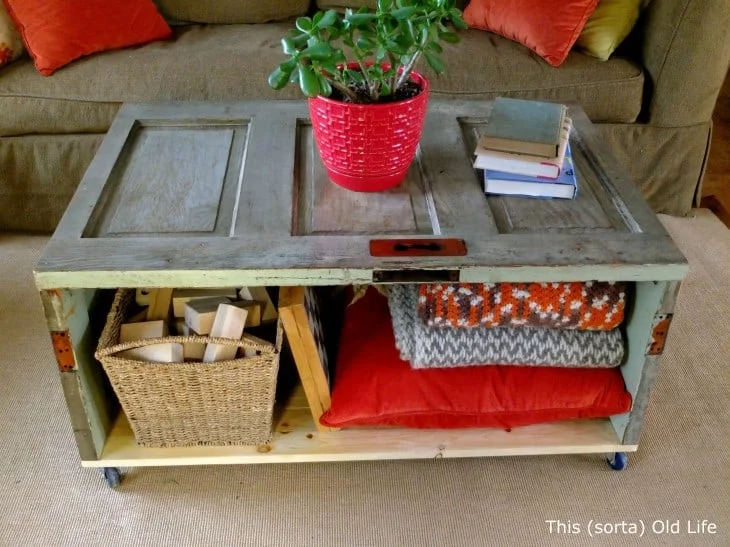 33. One door coffee table
The same idea as above minus the actual storage space.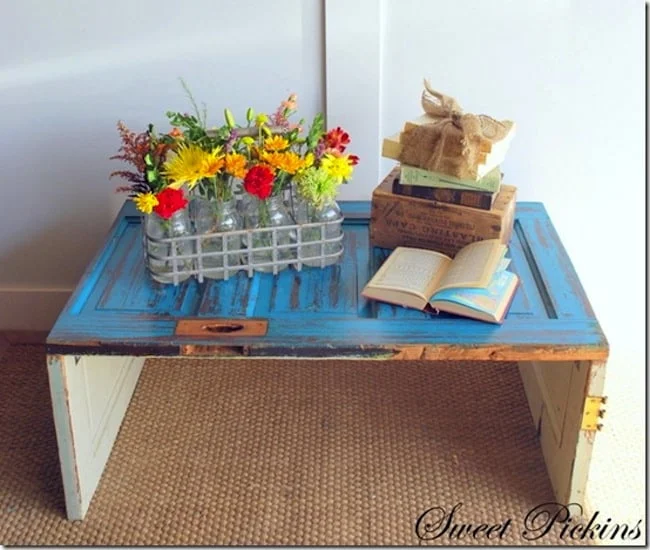 Unusual coffee table designs
34. Mine-craft Coffee Table
Let the geek in you express himself freely and create a fun Minecraft inspired coffee table.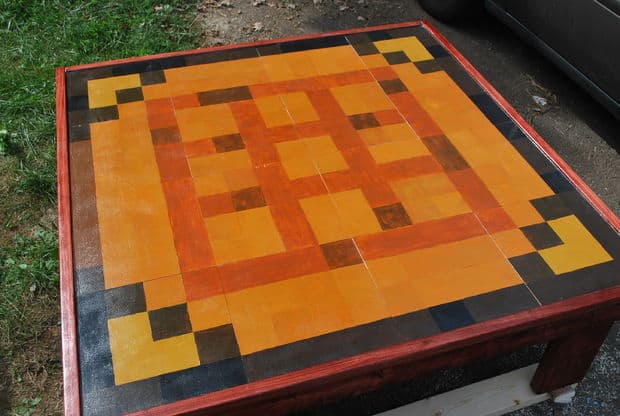 35. ten Green Coffee Table
Recycle pallet wood and glass bottles into a creative coffee table.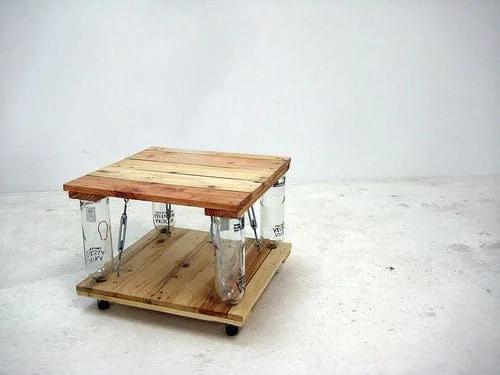 36. Giraffe coffee table
This is quite an unusual design suitable for an animal lover home.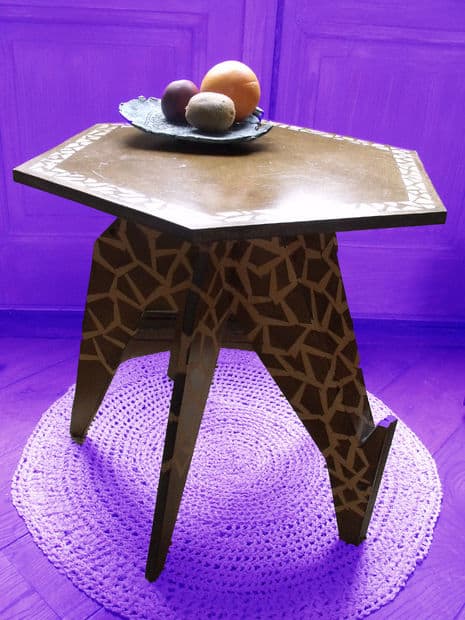 37. outdoor table
Enjoy a god cup of coffee outdoors as well with this versatile coffee table design.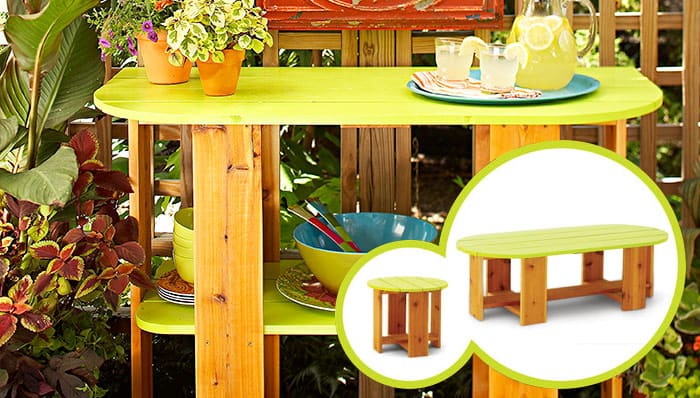 38. Ouija Coffee Table
A beautiful Ouija board can be up-cycled into a neat coffee table.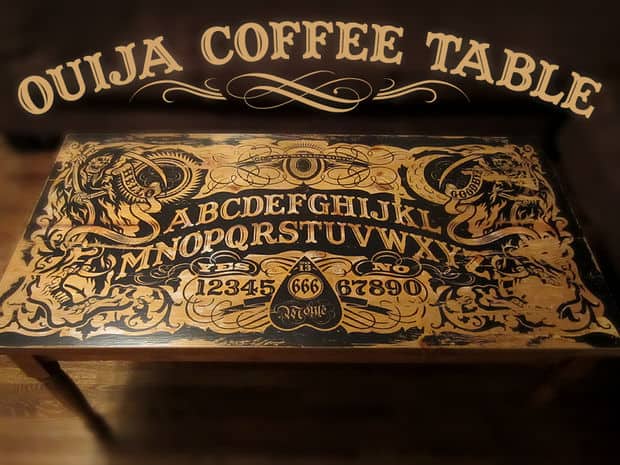 39. HANG .10 coffee table
Coffee tables do come in all shapes and sizes.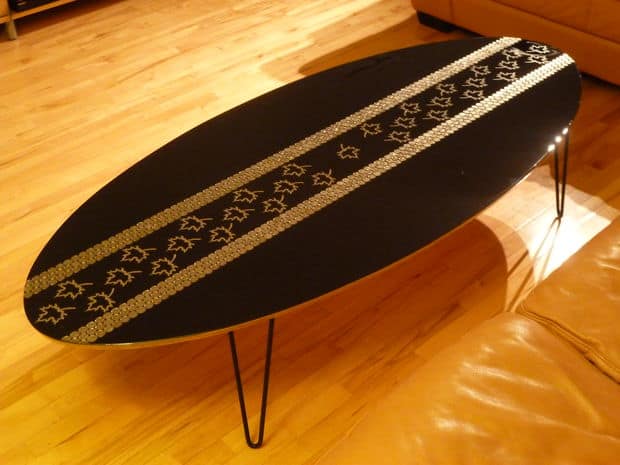 40. Pipe frame coffee table
A very elegant design merging metal and wood in a creative manner.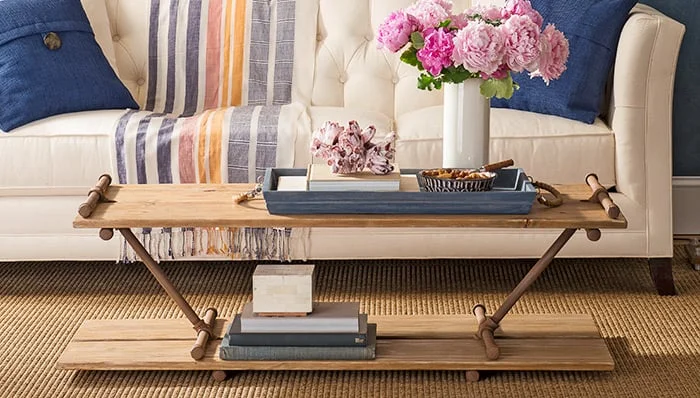 41. the surfboard table
Express your passion in an unusual way.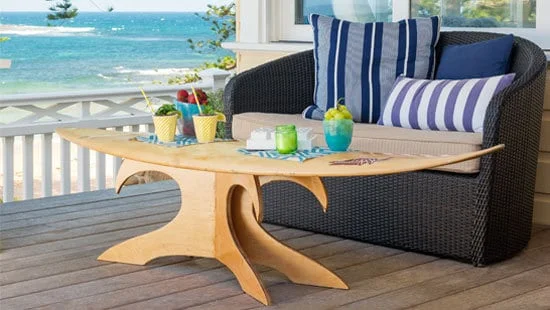 42. Custom Coffee Table Made From Recycled Teak Wood
A project that will require quite the handy-work and skill from your part.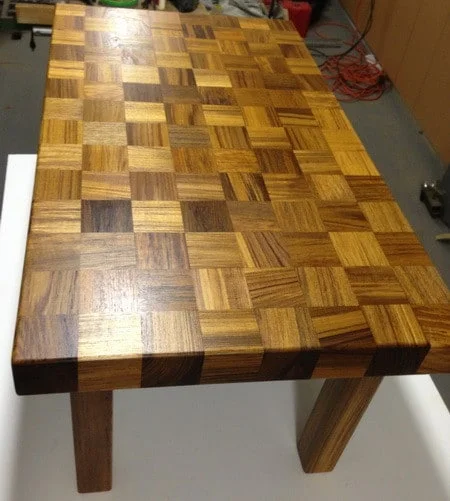 43. simple coffee table plan
Choose to go simple and create your coffee table in a day.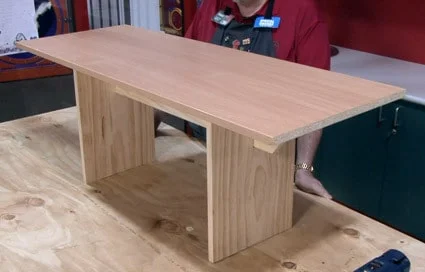 44. Mahogany Coffee Table free plan
If you are searching for a more refined and elegant piece choose this mahogany coffee table.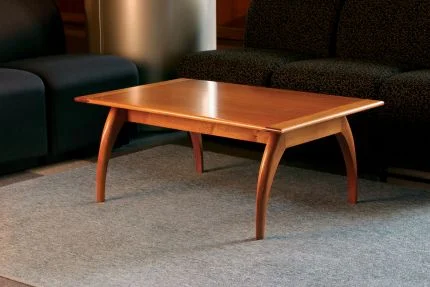 45. Three Legged Table
Simplicity can be the ultimate sophistication in the end, although positioning those legs can't be easy.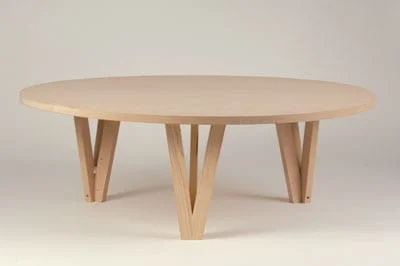 46. Coffee Table to Fit Over Storage Ottomans
Save up space by creating a coffee table that will fit over your storage ottoman.
47. modular coffee tables
Going modular is a great alternative to a simple large coffee table.
48. Coffee Table and End Table
Create a combo in contrasting colors that will add storage space to your living room.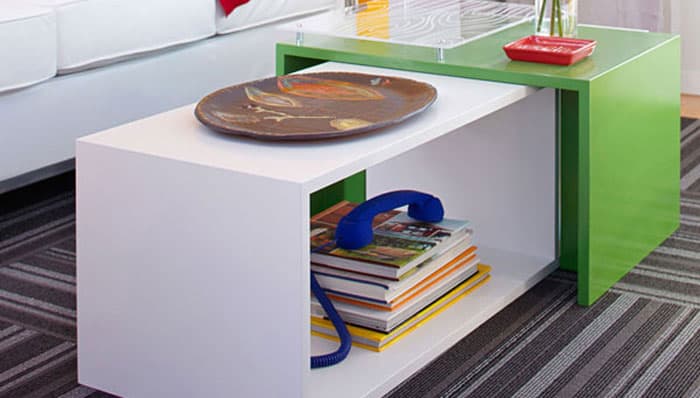 49. retro style coffee table
Sometimes going retro fits your personality better than a modern sleek insertion.

50. Glass-top Recessed Coffee Table
Create a faux fire pit coffee table by creating a glass top and filling the inside of the table with river rocks lit with several yellow LED lights.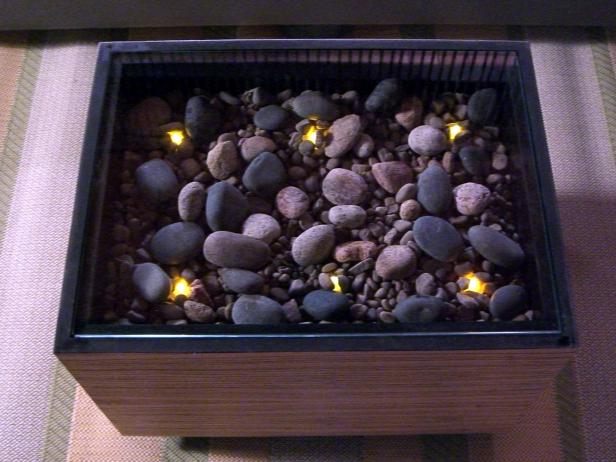 51.  sturdy coffee table
If you intend to use the coffee table for other purposes as well, such as storage , we advise you to opt for a more sturdy structure that will support a heavier wight.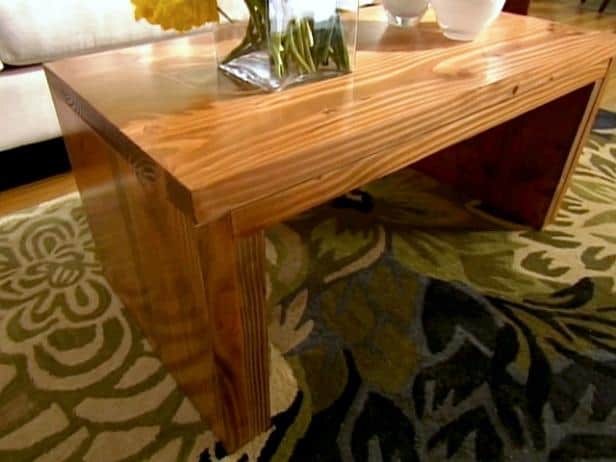 52. spruce coffee table for $25
Design a rustic looking coffee table on a budget.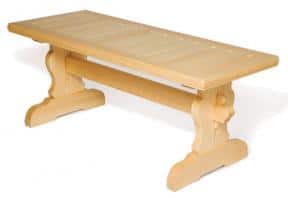 53. coffee table with storage space
Always try to include additional storage space when conceiving new pieces of furniture for your home, you never know when you might need them.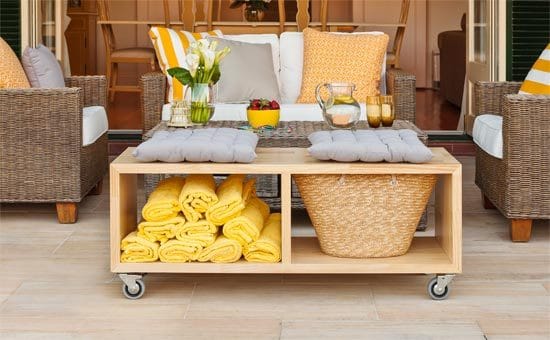 54. End-grain coffee table
following the steps indicated in the tutorials is essential in the success or failure of the project.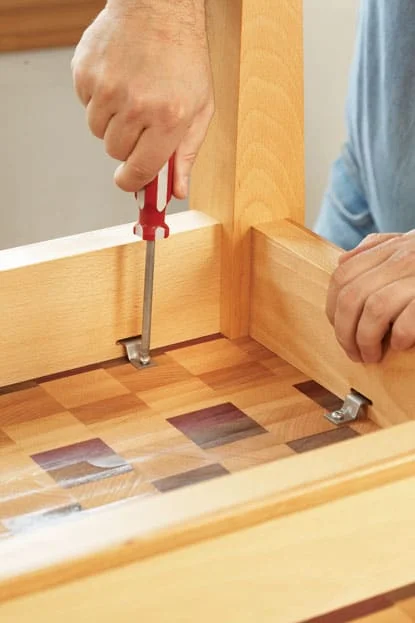 55. Oak Contrast Coffee Table
Natural oak has a wonderful texture that should be put to value by creating bold contrasts between the oak top and the rest of the coffee table's body.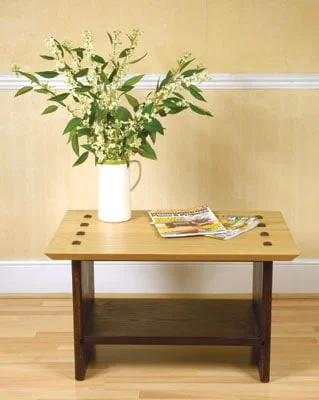 56. Chunky Coffee Table
Solid legs and a thick top can create a very sturdy coffee table that can fit perfectly into a modern living room.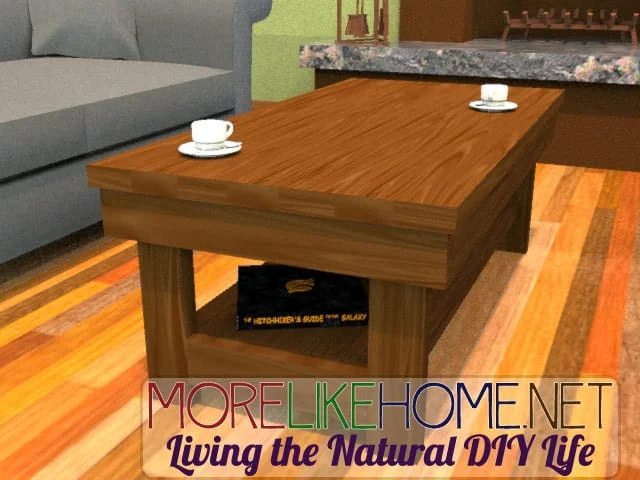 57. Renovate an old IKEA coffee table
Recycling on old Ikea coffee table seems like a great project that can fit your budget whilst being beneficial for the environment.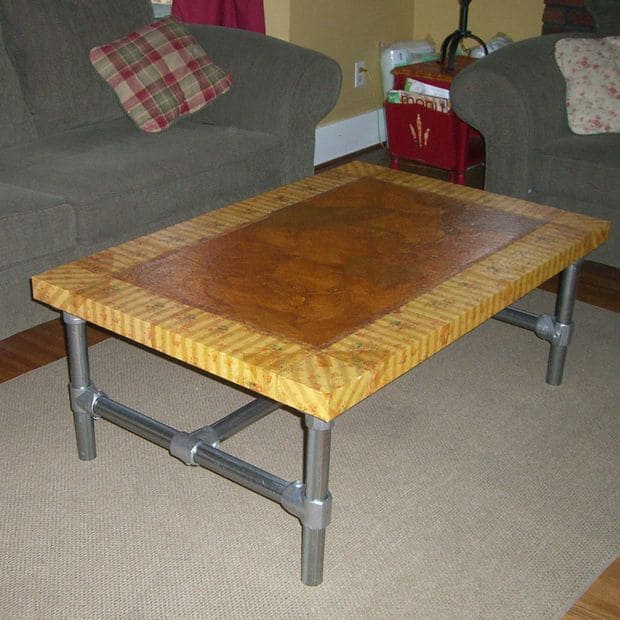 58. Mission-style coffee table
A classical piece that can fit a variety of interior designs is the mission style coffee table. Its side design adds complexity to the overall piece.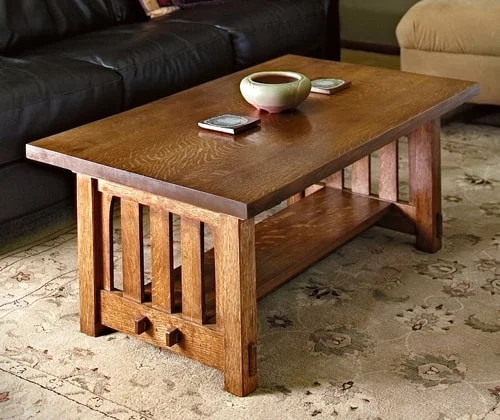 59. pallet coffee table free plan
Transform a basic ordinary wooden pallet into a cozy coffee table for a small living room.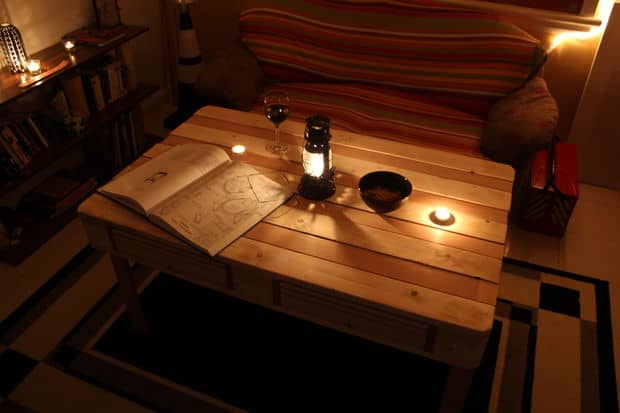 60. LCD Coffee Table
An LCD coffee table is a more eccentric approach for this particular furniture piece.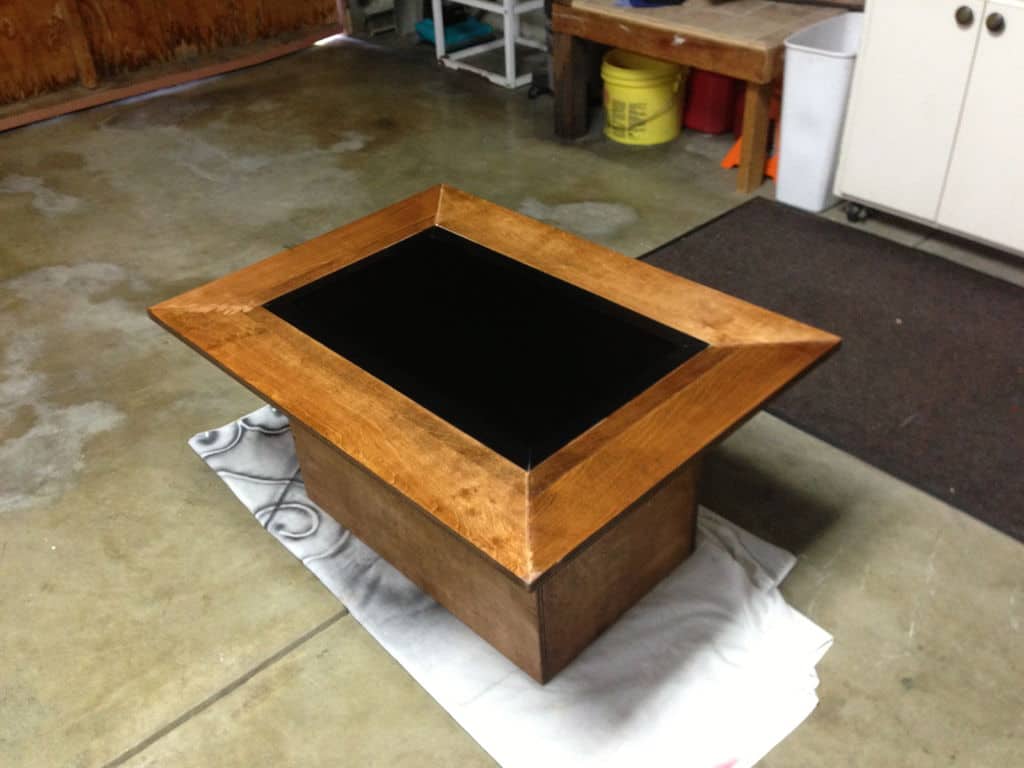 61. DIY Coffee Table
Create a coffee table with a smaller twin that can serve as a side table as well as an ottoman if a cozy pillow is added.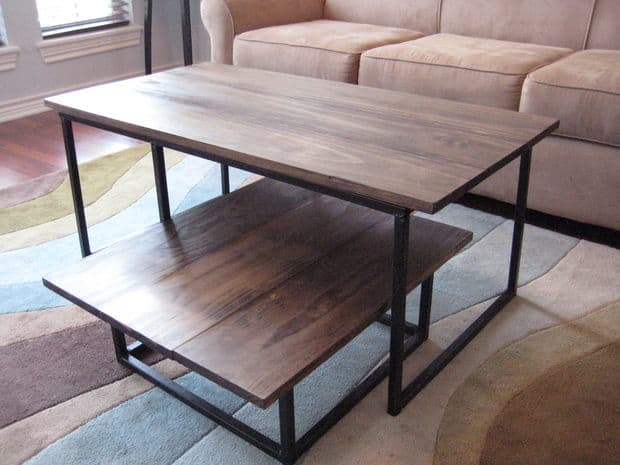 62. yew coffee table
A study solid coffee table design that puts a wonderful piece of wood to value.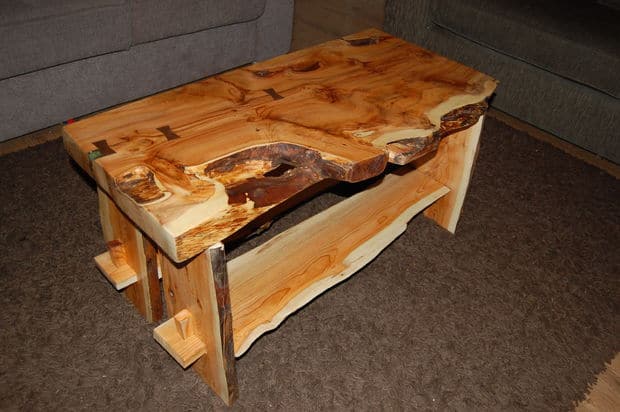 63. Folding coffee table
Create a clever system that will allow you to fold your coffee table when needed.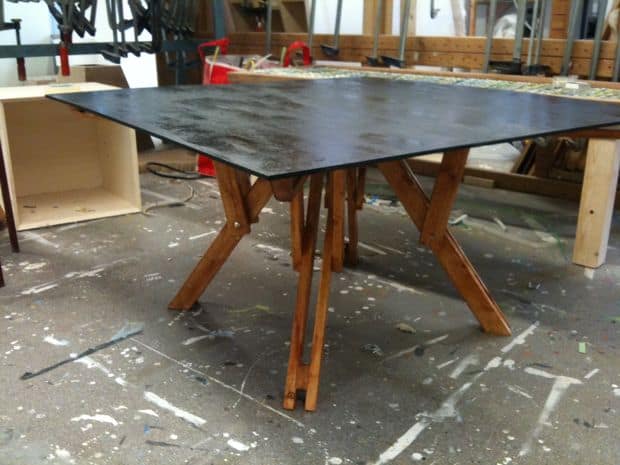 64. Marble-Top Coffee Table
Marble is considered such an elegant rich luxurious material, perfectly inserted into classical and modern interiors as well.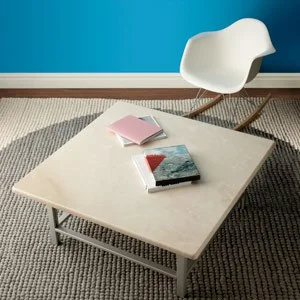 65. Pallet End Table from Reused Wood
Reuse recycle repurpose old pieces of wood into new furniture pieces that will serve a purpose into your home for a very long time.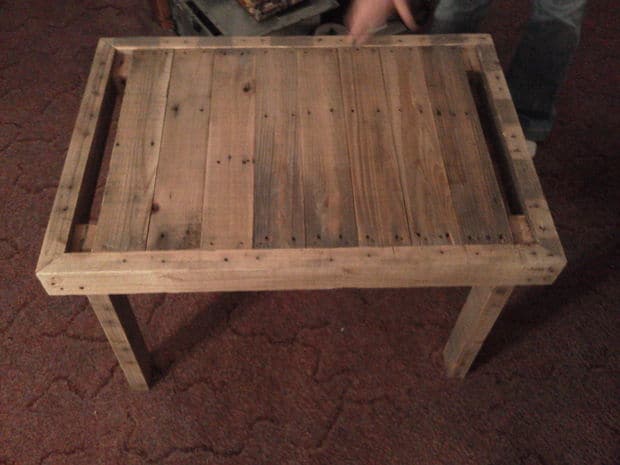 66. metal and wood merge
Combine a very geometric metallic body with a thick beautiful piece of wood for the perfect sculptural coffee table.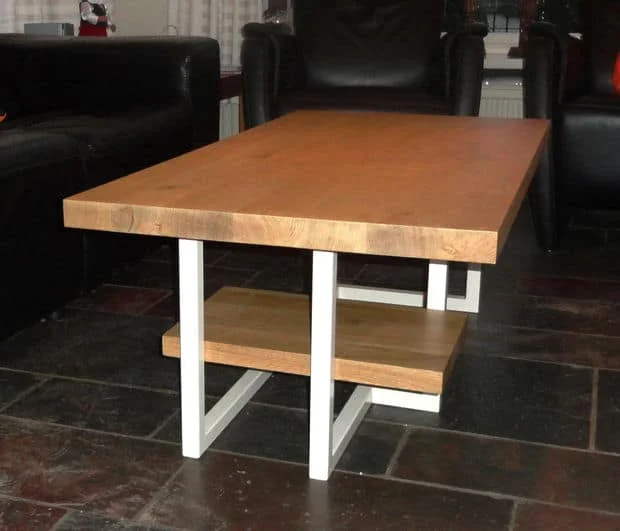 67. Glass Top Shadow Box Coffee Table
If that particular piece of furniture missing from your interior design plays hard to get and cannot be found take matters into your own hands and create your own according to your style and taste.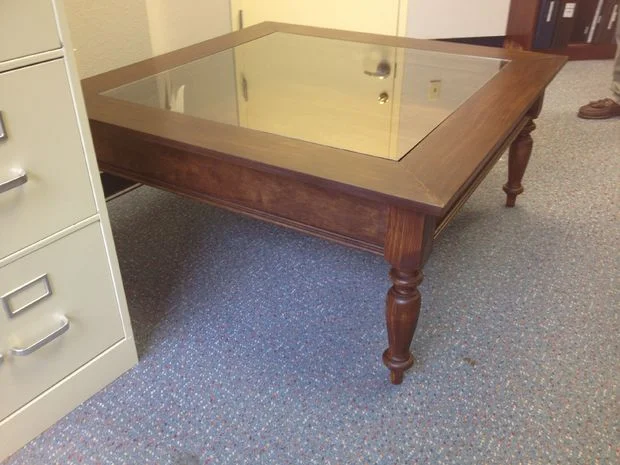 68. Flip Top Storage Coffee Table
Taking storage space into consideration is essential when creating any piece of furniture for your home, even is it is a simple coffee table.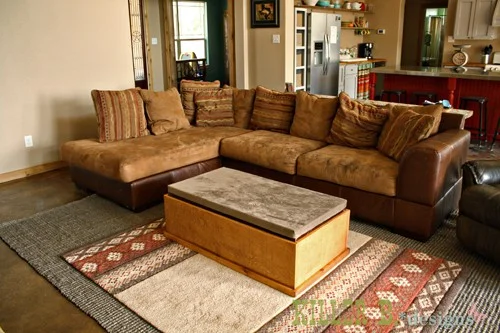 69. Man cave Coffee Table from Recycled Materials
The proper man cave deserves a butch massive coffee table create from recycled materials.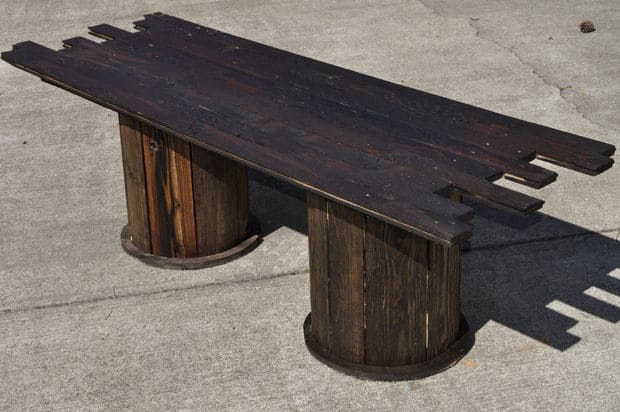 70. the simplest of coffee tables
Sometimes the simplest design will suffice.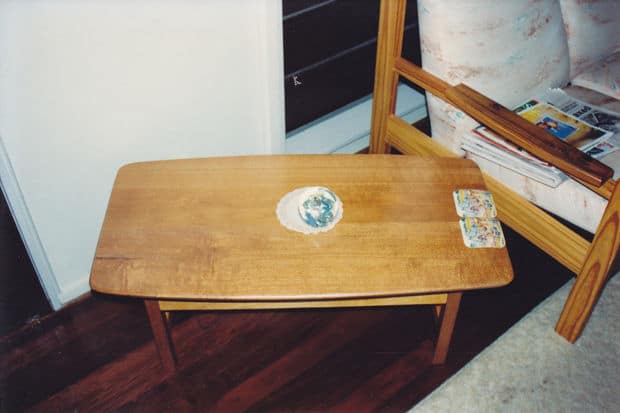 71. Vibrobots table
A rudimental coffee table suitable for an industrial raw design line.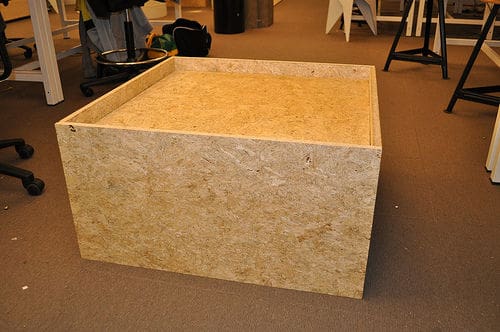 72. Origami coffee table
A sculptural furniture design piece that will steal the thunder of any room. Follow the step by step tutorial and learn how exactly you can reproduce this beauty.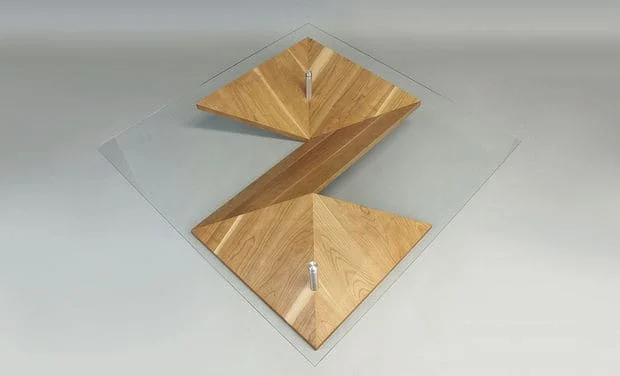 73. Pallet wood Coffee Table
Pallet wood can be transformed into looking extraordinary elegant and rich if positioned in a particular design and finished properly.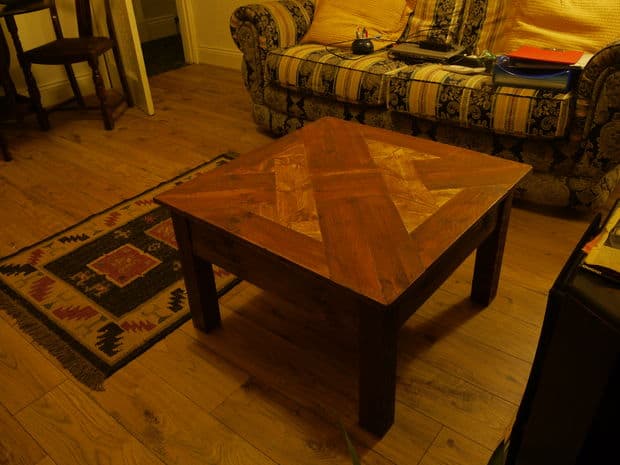 74. Convertible-Top Coffee Table
Create a coffee table that resembles a large chest perfect for storage as well as a cozy ottoman.
75. Stacked Coffee Table
This modern piece might cost you a bit much for the actual usable space it has to offer but you must admit it does have a certain appeal perfect for a modern living room.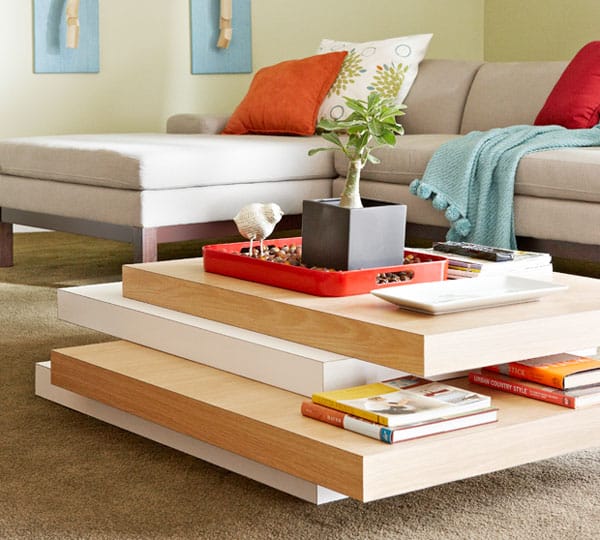 76. Modular Coffee Table
Creating modular furniture is a smart choice for small spaces that require versatility in the overall design in order to take advantage of the actual space and provide as much as possible.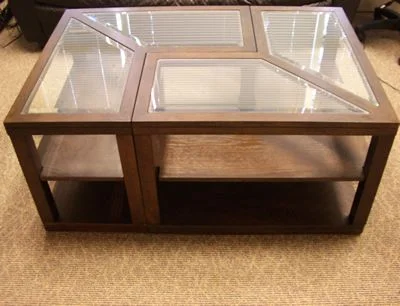 77. Small wine/coffee table
Design a tall rather small coffee table that will occupy little to no space.
78. Coffee-Stained Coffee Table
A basic Ikea coffee table will serve as the base for this unusual furniture piece.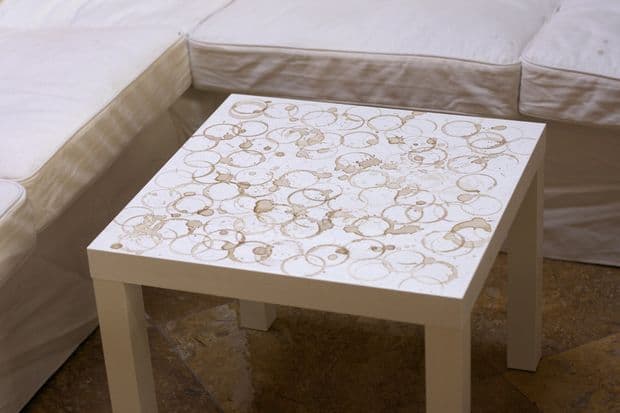 79. Framed Coffee Table
Add a frame to you coffee table top for easier storage.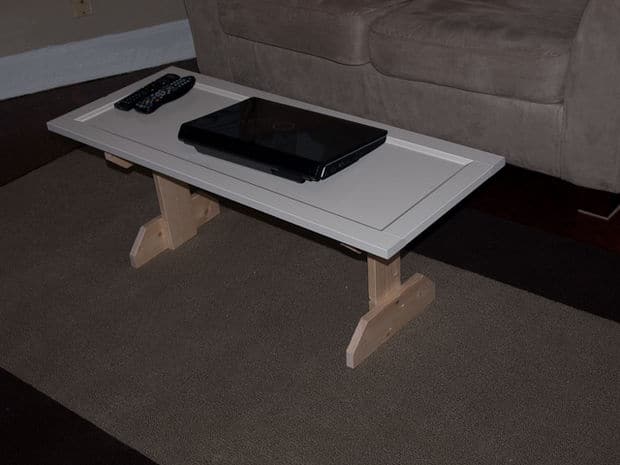 80. Solid wood bench/coffee table
A very sturdy coffee table with unusual proportions can actually serve as a wooden bench for your garden.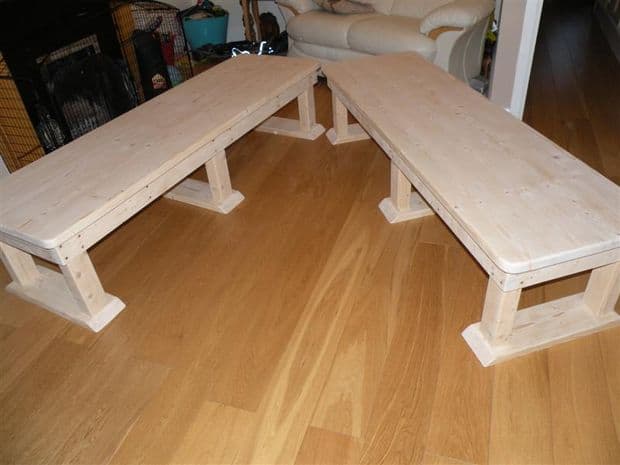 81. Sapele Coffee Table
If you were looking for an original special looking piece the Sapele coffee table will fit just fine.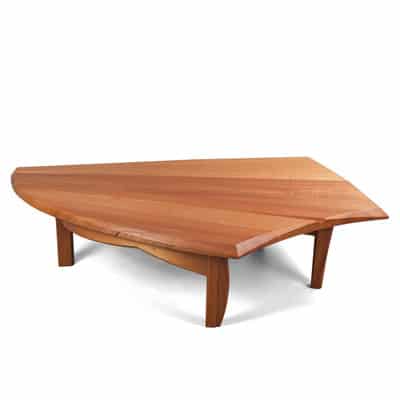 82. Corona Coffee Table – Square
Another beautiful classical example that if painted white can be easily be inserted into a beautiful Scandinavian interior design.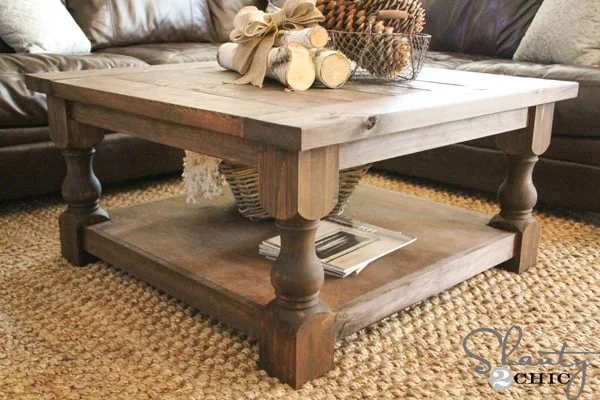 83. (2ft x 4ft) Coffee Table
Find the right measurements for a coffee table and design one.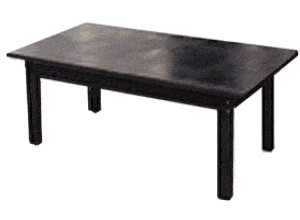 84. coffee table with a built-in storage compartment
Always take storage into consideration, even if you choose to add a simple drawer to your coffee table.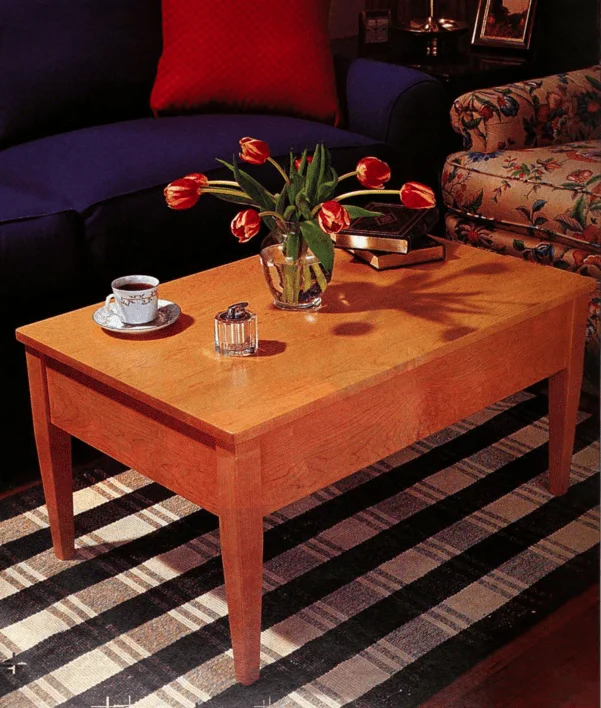 85. folding table
If space represents a problem and constant struggle, opt for folding furniture pieces that will free the space in a matter of seconds.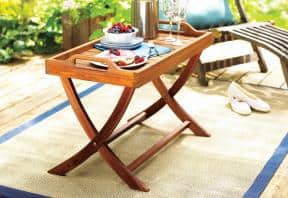 86. Reclaimed Lumber Coffee Table
Wood tends to increase its character and general quality with the passage of time. Water wind rain snow will transform its texture and porosity and make it more appealing for a coffee table piece.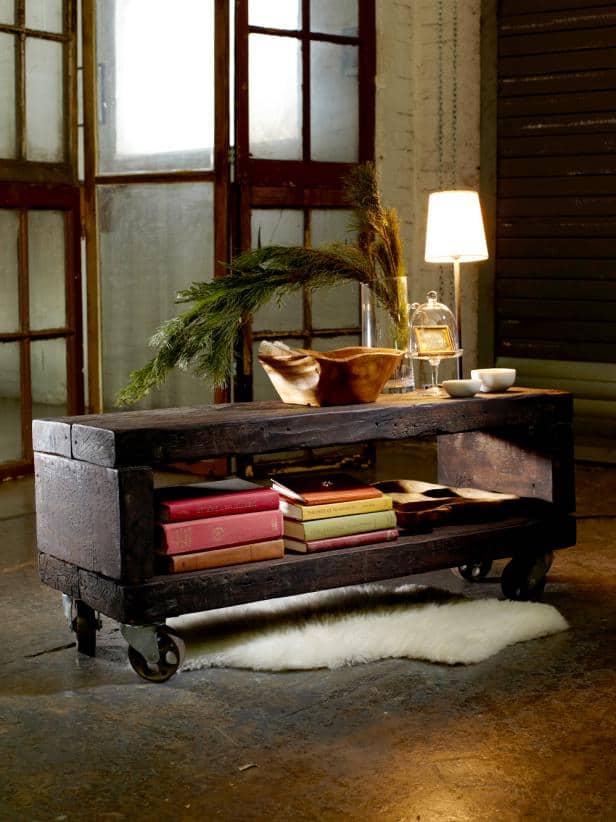 87. coffee table storage bench
Choose a square shape for a coffee table with built in storage.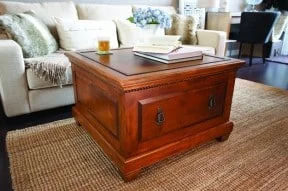 Hairpin legs are very modern and in right now. Simply add a thick piece of beautiful textured wood to a set of hair pin legs and you've got yourself a designer piece of furniture.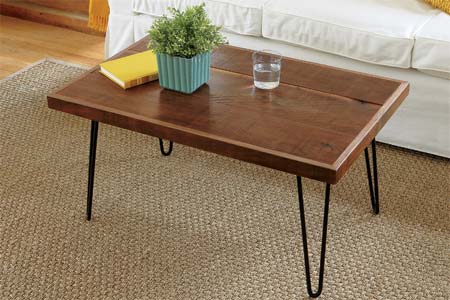 89. Dowel Table Set
A fun playful coffee table set in a vibrant color scheme will transform your space and cheer it up in an instant.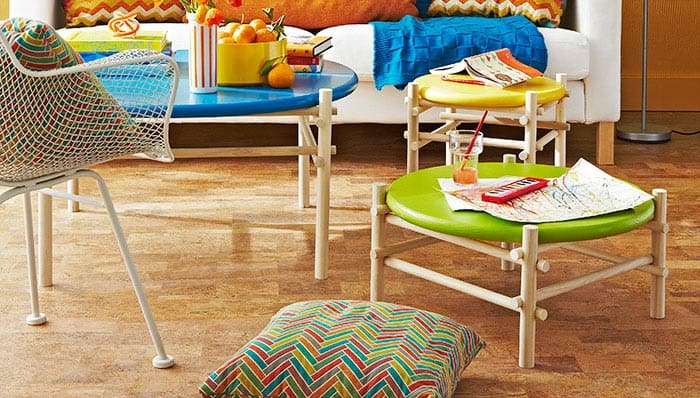 90. Industrial Side Tables
The industrial style need occasional warm insertions of wood to tone up its edgy appeal and make it cozier and homey.

91. DIY Upholstered Ottoman
Transform an old worn out coffee table into an elegant ottoman.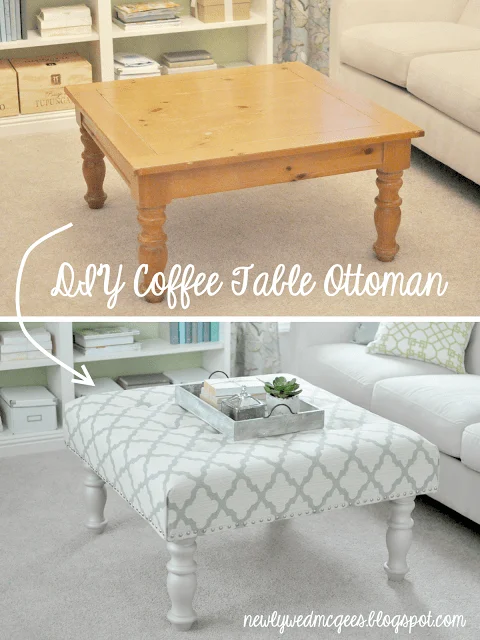 90. cable spool coffee table
Store your favorite books and magazines and enjoy the perfect cup of coffee whilst delighting your senses with the right book.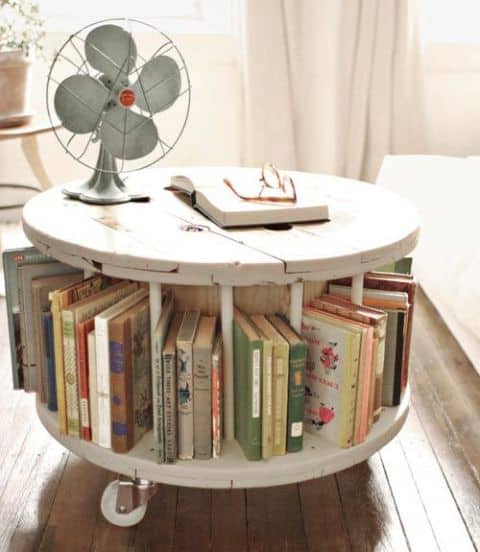 91. Suitcase coffee table
A chic retro touch can be added by the simple transformation of a vintage suitcase into an elegant coffee table.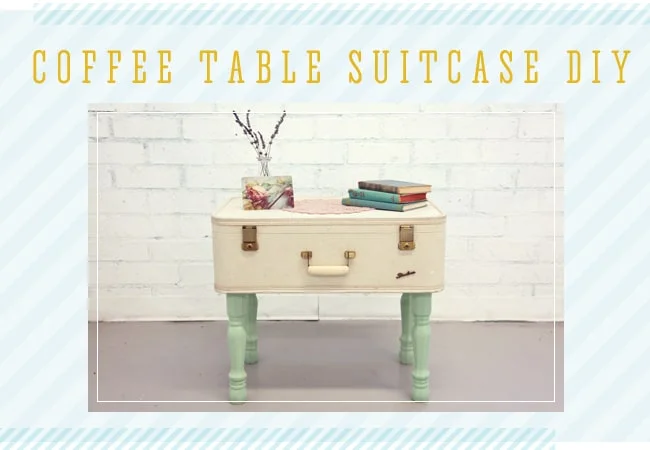 92. Square Plank Coffee Table
Learn how to treat wood in a very Scandinavian style.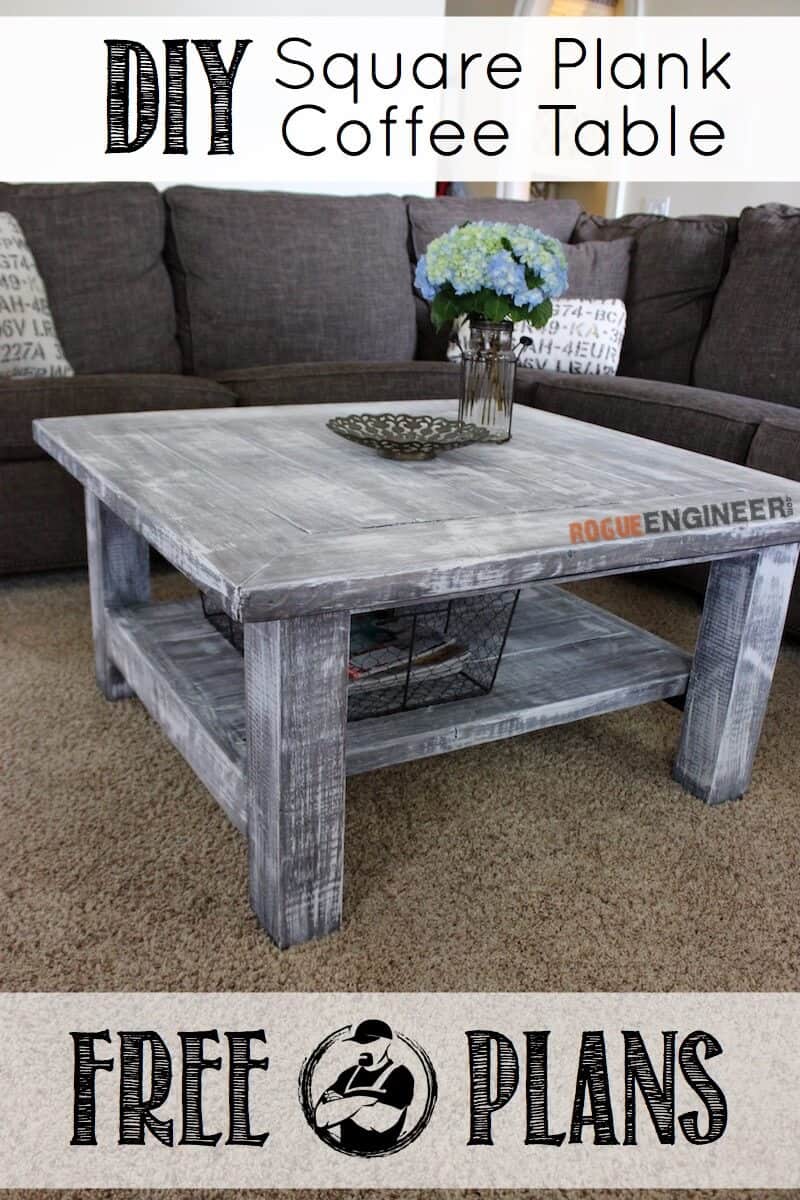 93. DIY farmhouse coffee table
Opt for dark paint hues and finishes for your wooden coffee table that can contrast or sweeten your color scheme.
95. Wood slab coffee table
Transform an old beautiful piece of wood into a coffee table.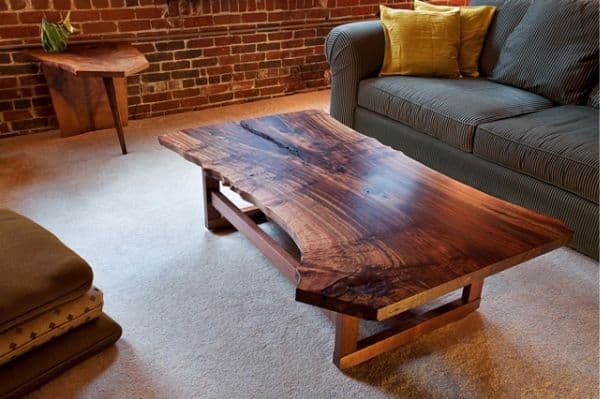 96. Cassette coffee table
Express your love for music in an unusual way.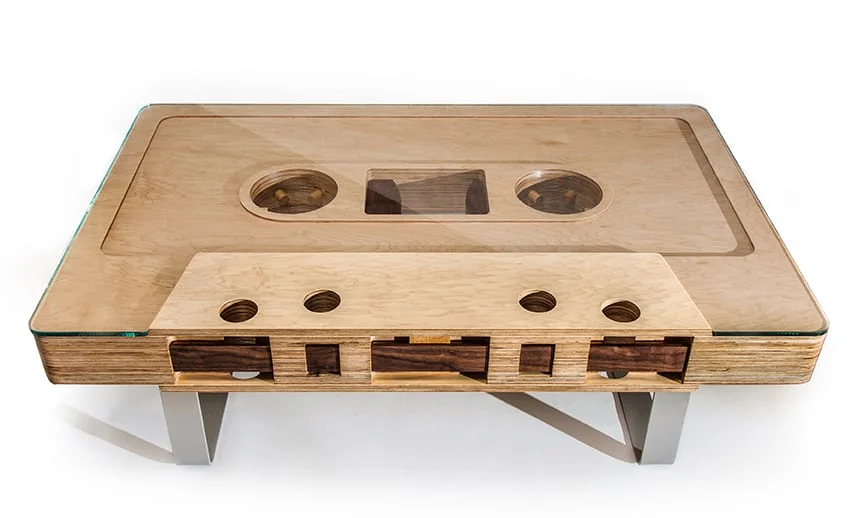 97. Storage coffee table
Create a coffee table with a body capable of storing wicker baskets and ottomans without occupying extra space.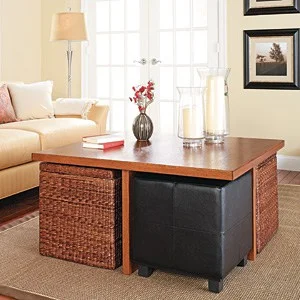 98. Industrial Coffee Table
Apply industrial metal brackets to a wooden piece and particularize it.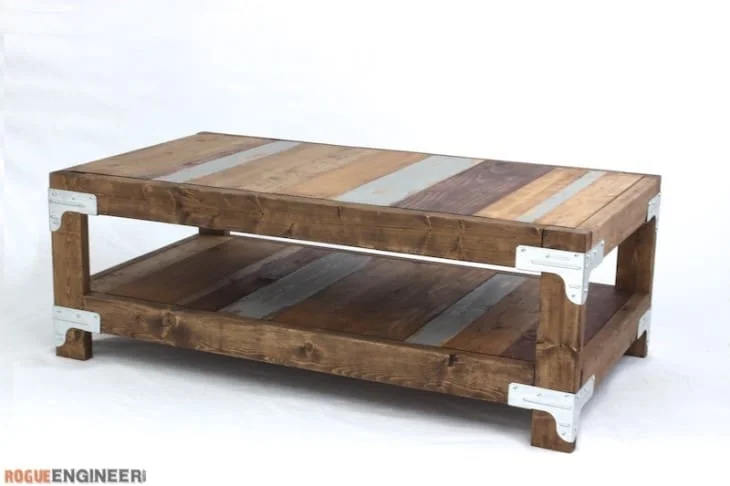 99. Baluster coffee table
Position beautiful wooden balusters between two thick slabs of wood for the perfect coffee table.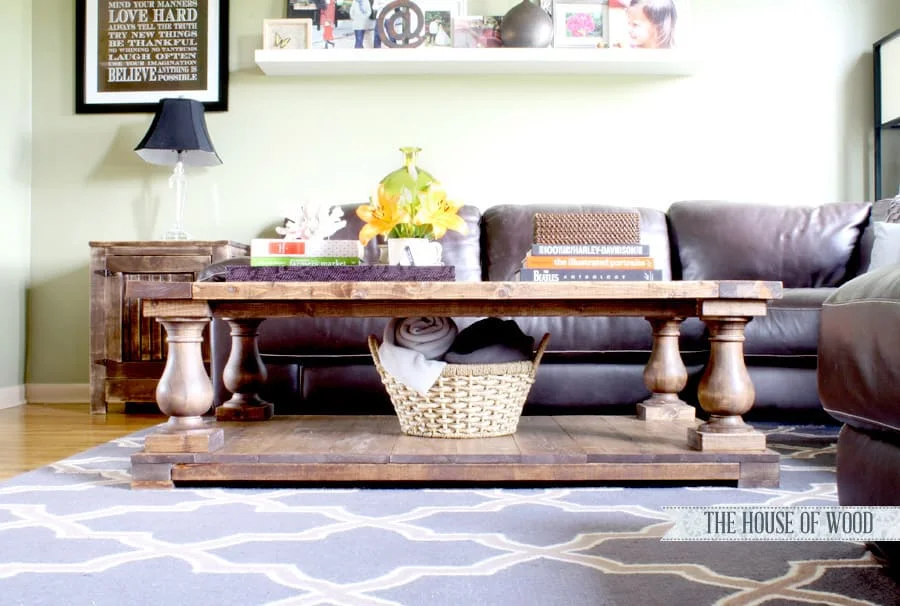 100. Elegant coffee table
An elegant slightly splayed design beautiful put to focus into an all white design.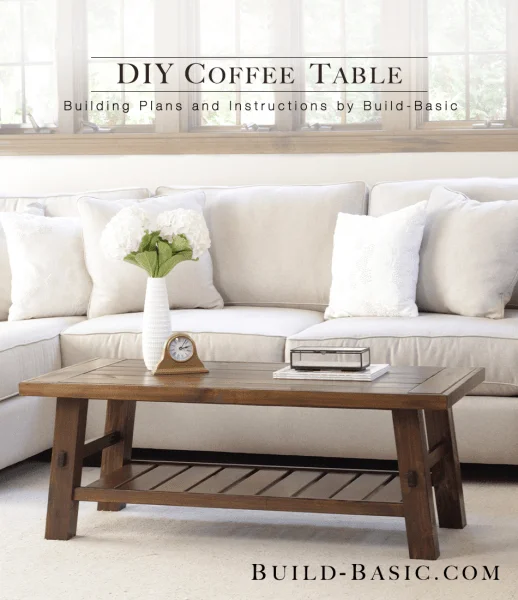 101. Marble-Top Coffee Table
Follow the scheme below to create a basic simple marble top coffee table.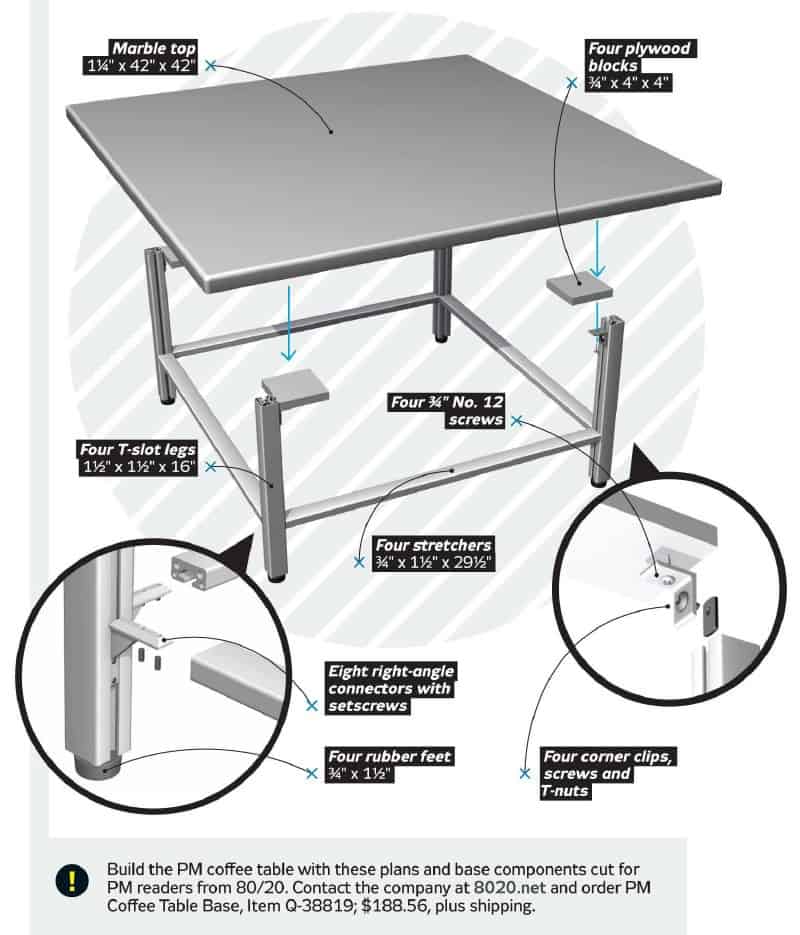 If creating the coffee table precedes the actual design phase of your interior space, take into consideration future positioning, size and functionality that will determine the addition of storage space. Personalize each piece created from the free coffee table plans featured above and claim it your own. Choose a fun bright tone or paint it Scandinavian white for a calming relaxing effect. Simply fallow the tutorials above and design your perfect coffee table today.
Which one would you choose for your living room? We invite you to share your realized project in the comment section below.
Related Articles
13 Best Lift Top Coffee Tables to Consider
30 Portable Chicken Coop Plans You Can Easily Move
Barndominium 101 | Floor Plans, Pricing Guide & Pictures
57 DIY Chicken Coop Plans in Easy to Build Tutorials – 100% FREE
47 Free DIY Swing Set Plans for a Happy Playing Area in Your Backyard
49 FREE DIY Router Table Plans For an Epic Home Workshop
43 DIY Duck Houses Plans and Duck Coop Plans to Build Now
53 100% FREE DIY Farmhouse Table Plans for Your Rustic Dinning Room
43 Ingeniously Creative DIY End Table For Your Home
15+ Beautiful Cheap DIY Coffee Table Ideas
57 DIY Bookshelf Plans and Ideas For Healthy Home Libraries
163 Free DIY Pole Barn Plans and Designs That You Can Build Easily
37 Free DIY Tiny House Plans for a Happy & Peaceful Life In Nature
27 Insanely Cool DIY Rocket Stove Plans for Cooking With Wood
39 FREE DIY Bat House Plans to Shelter the Natural Pest Control
19 Adorable Free Cat Tower Plans For Your Furry Friend
23 Awesome Free Deer Stand Plans You Can Start Right Now
23 FREE Detailed DIY Garage Plans With Instructions To Actually Build
13 Epic Free Rabbit Hutch Plans You Can Download & Build Today