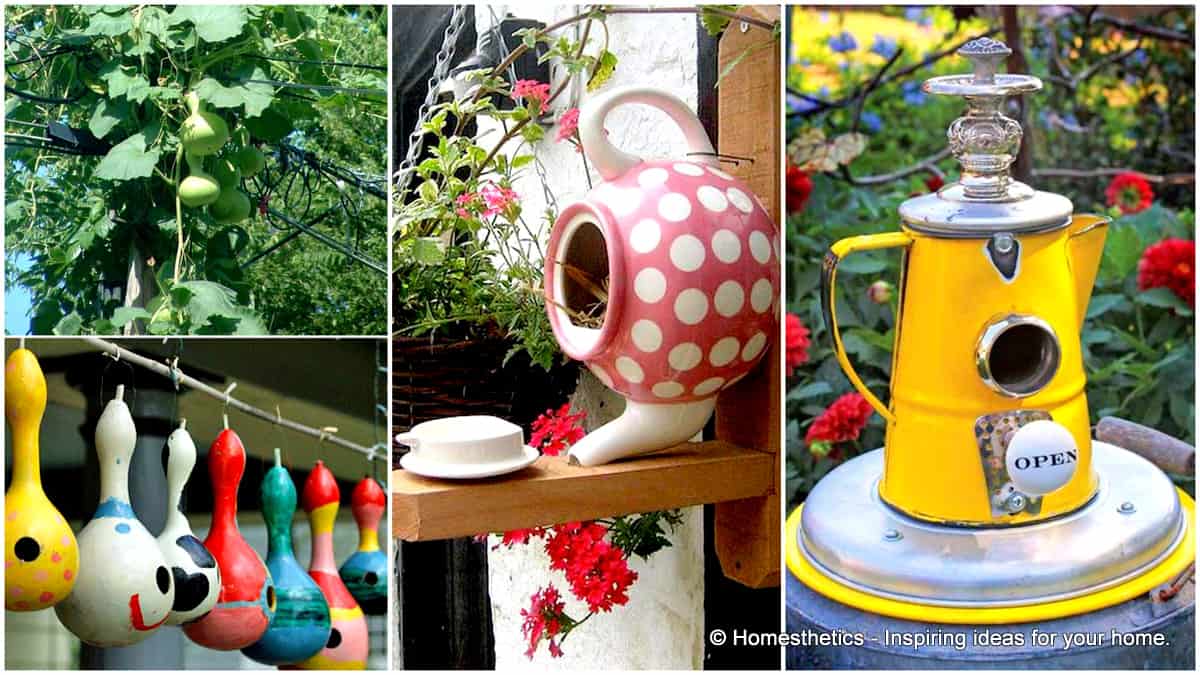 The natural element surrounding us is a blessing. Greenery and vegetation are items heavily sought in contemporary settings regardless of scale; vertical green walls or potted plants are welcome in apartments and studios just as much as trees and climbing plants are welcome in gardens and parks today. After vegetation is adorn in the setting unexpected uninvited guests might arrive, the type of guests we all welcome with smiles : butterflies, squirrel and birds; these are here to emphasize your garden, to validate your green oasis and to sing for you in the morning joyfully.
The short curated list presented below presents little homes for the winged creatures, diy birdhouses created out of re-purposed elements, simple and easy to realized DIY projects that can be realized in 10 minutes, ones that would gift you days, months and years of pure joy.
1. simple old teapots can become extraordinary shelters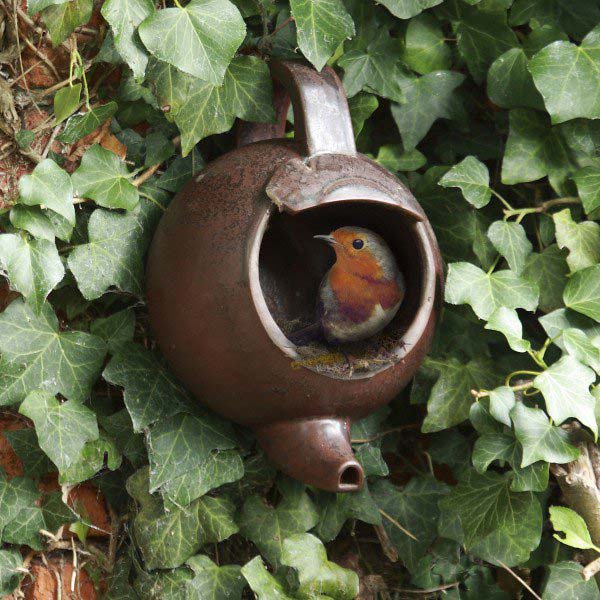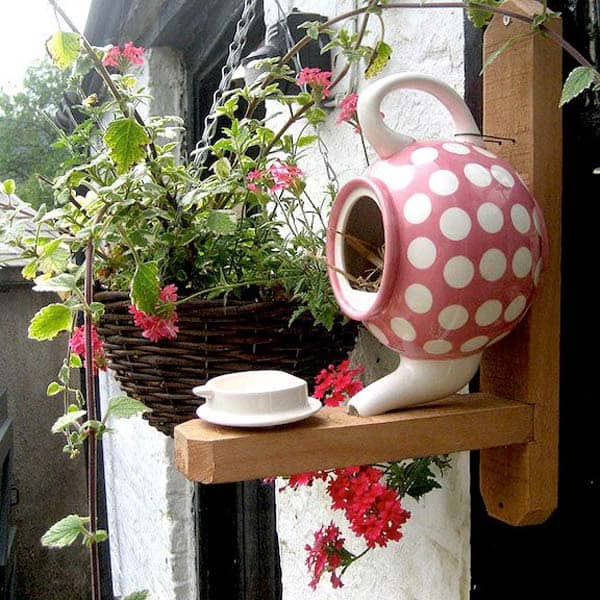 You can realize these swiftly, the fast method requires only one nail. You can also paint them in vivid colors and transform the lid in petite birdbaths.
2. Light globes RE-PURPOSED in a graphic garden composition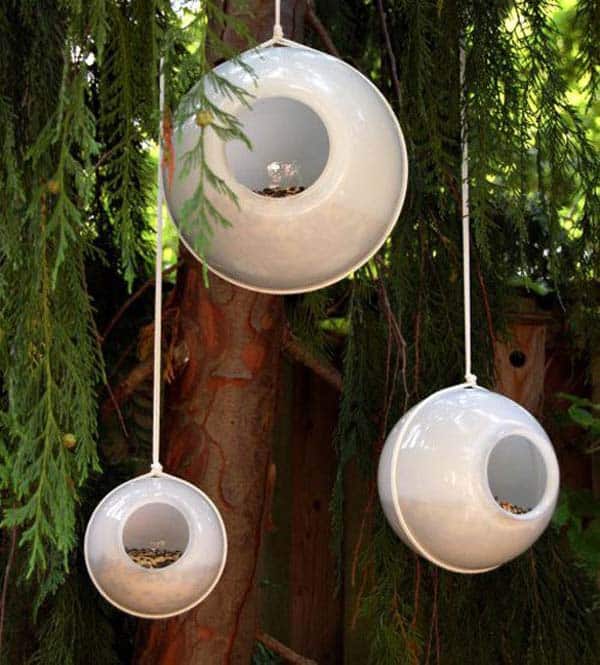 Highly graphic new homes for your future to be winged friends. Suspending them safely might be a challenge but a successful tutorial can be found below and the craft is surely rewardful.
3. Use Tin Cans to Create an entire birdie residential project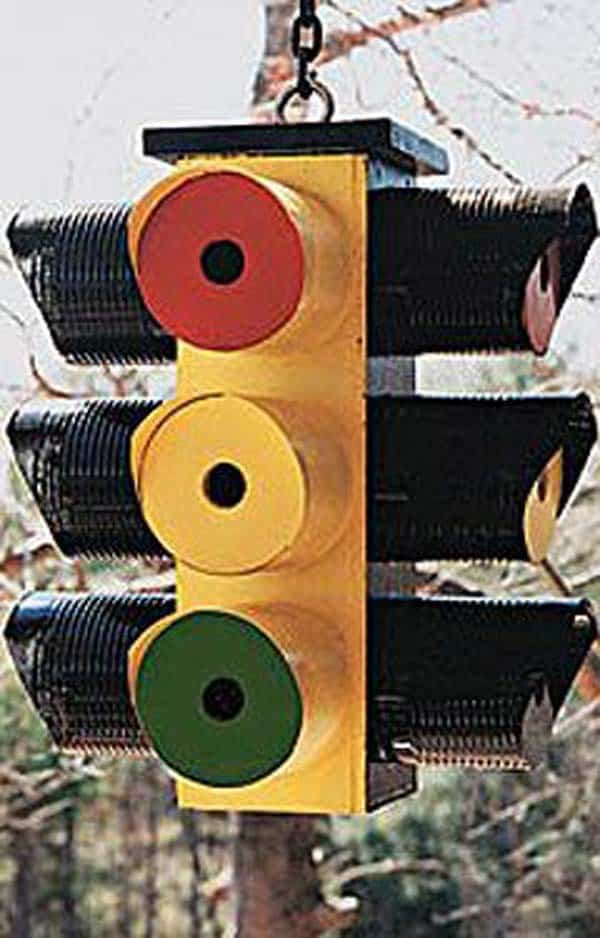 The creative craft below resembles a traffic light and it invites multiple families to use it as shelter. Tin cans are a great support for DIY birdhouses, get creative with yours.
4. Natural materials can shape extraordinary homes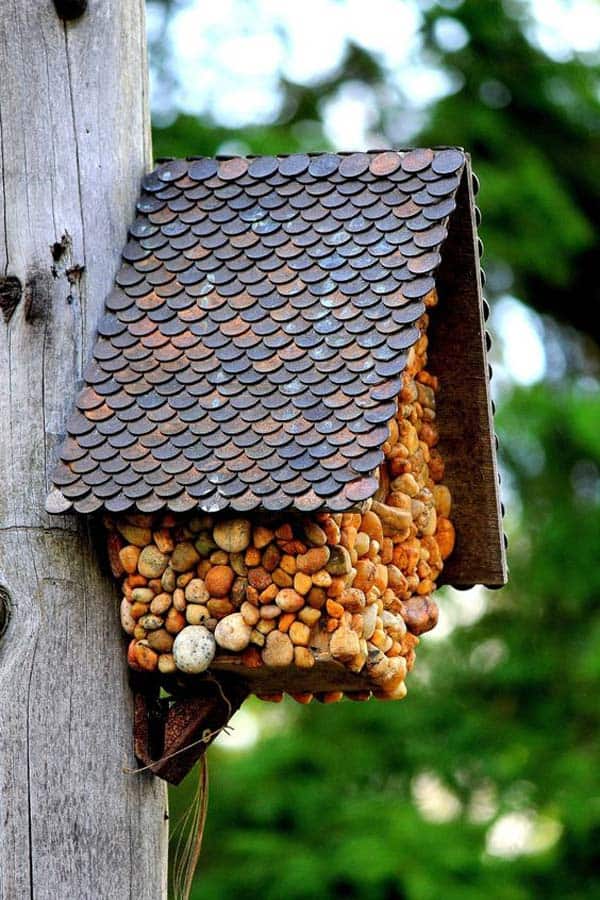 Natural materials do make extraordinary homes, it is known. The tiny home ahead uses river rocks glued onto its facade for its protection while on top copper pennies are aging with it beautifully, resembling tiles, offering it delicacy and great authenticity.
5.  old lamp nestling petite nest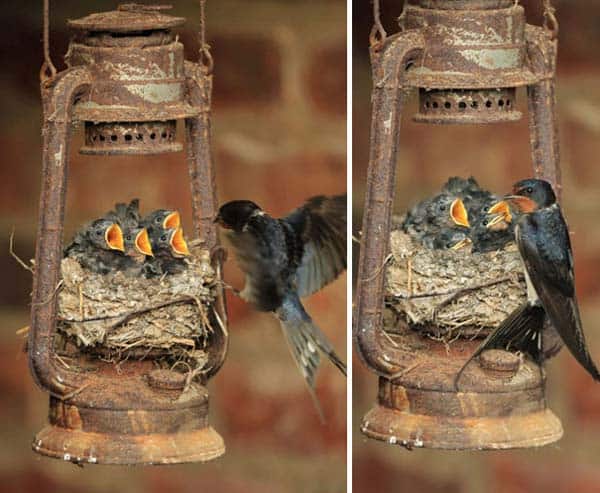 Everything can be helpful, the next project can use various structures as support; do what you can to invite nature in.
6. A sneak-peak into a mechanism of nature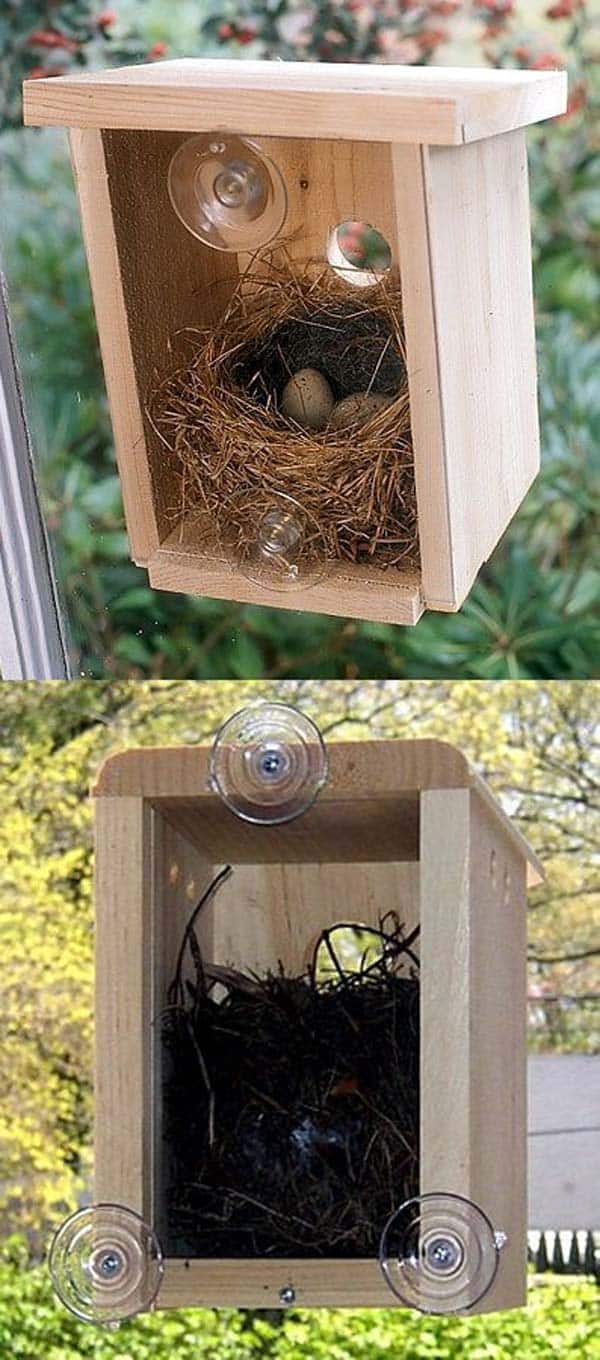 Use a Plexiglas wall on the home and plant it in a manner that allows you to see how the nest progresses, how nature evolves around you beautifully. An extraordinary educative craft and one that will surely be remembered.
7. build petite rustic looking stone birdhouses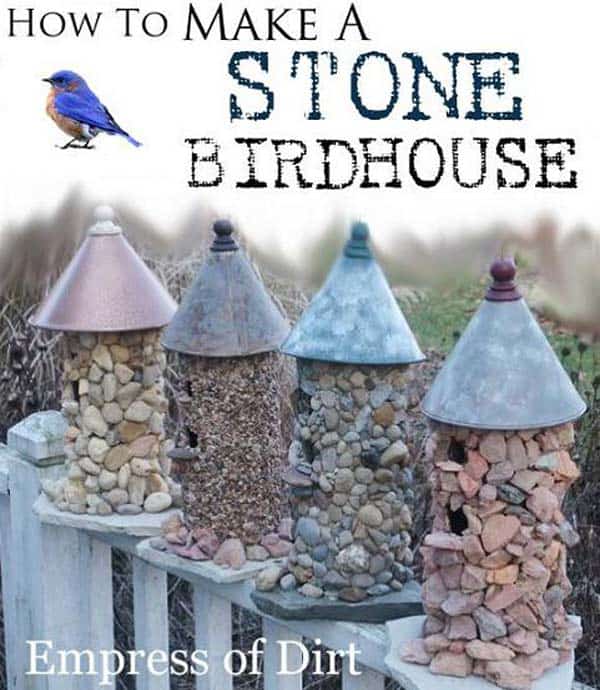 The craft provides an elegant approach that can withstand the elements greatly. Inexpensive and easy to realize beautiful craft that will surely invite the little ones into your garden.
Tutoria: empressofdirt.net
8. old rubber boots can become new beautiful SHELTERS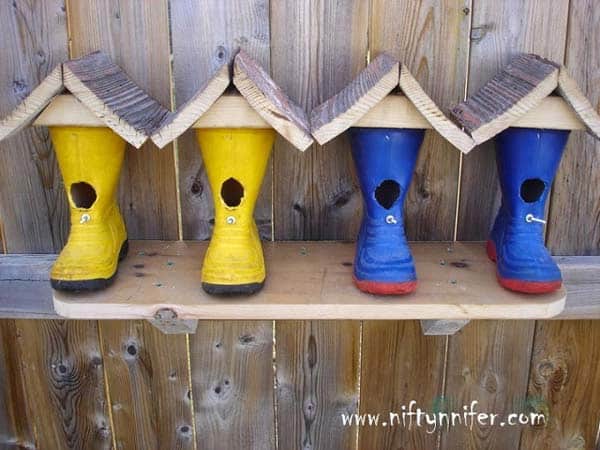 The craft can be realized in minutes, it can be placed in a tree directly, painted in a color that would be nestled in greenery with ease.
Tutorial: niftynnifer.com
9. a vintage tea pot can be quite a CHIC bird home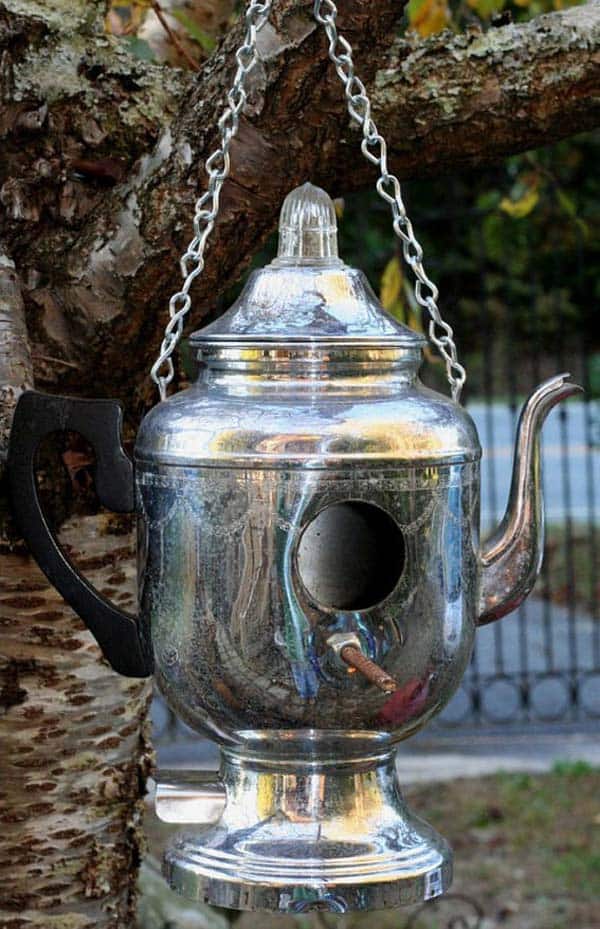 A really fabulous home for the animal kingdom.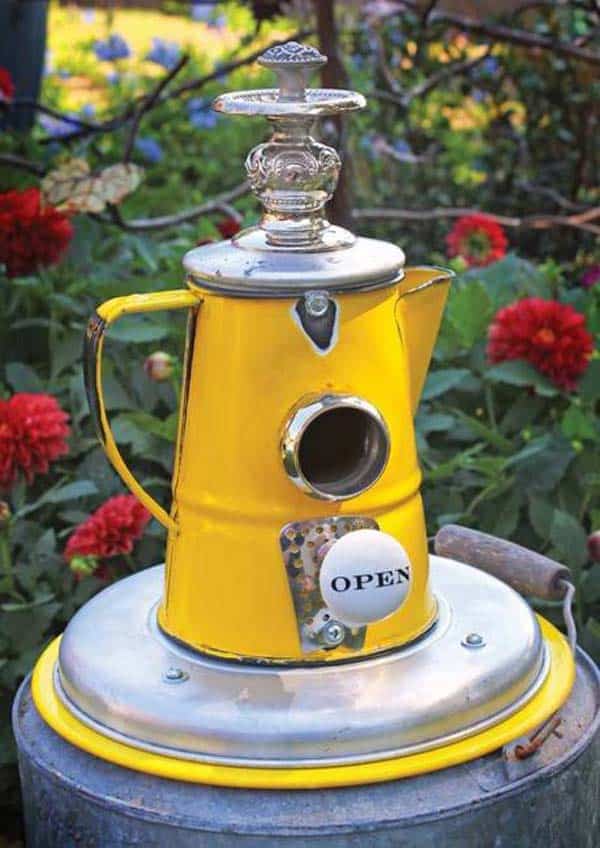 Beautiful and simple home for an entire family.
10. PLASTIC Bottles can be extraordinary homes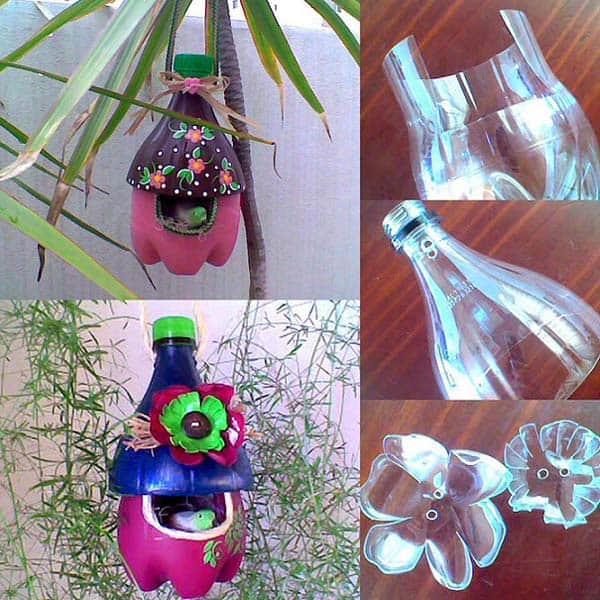 A plastic bottle can be an entire home. Get creative with paint.
Tutorial: jud-artes.blogspot.com
11. Up-cycle a shoe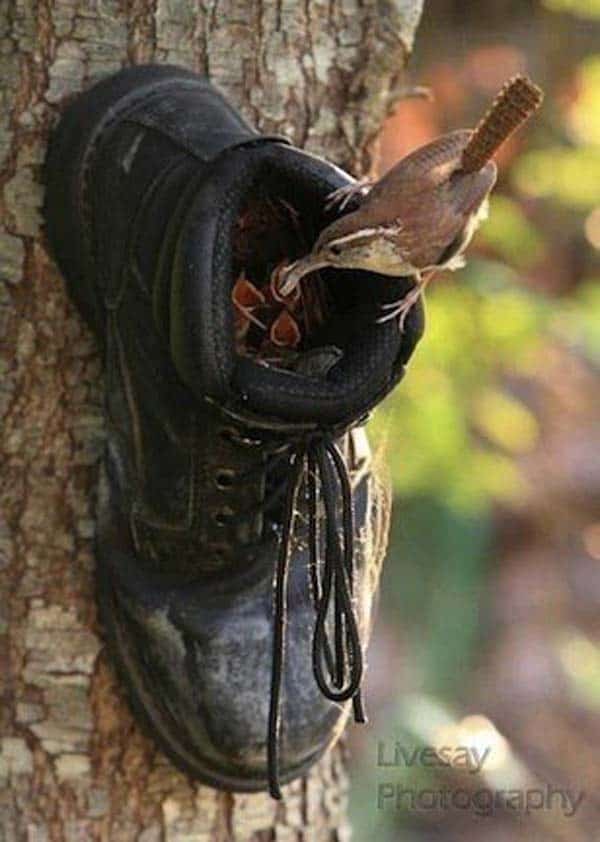 One nail and an old shoe can mean a new home.
12. Tiny home with transport options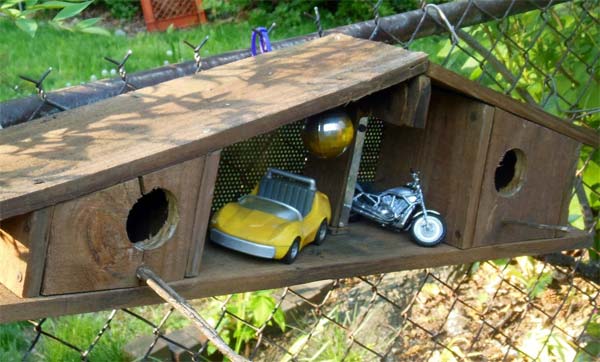 Two or four wheels, the best two options after flying. The tiny home built can be extremely educative.
13. sculptural painted pumpkins transformed into diy birdhouses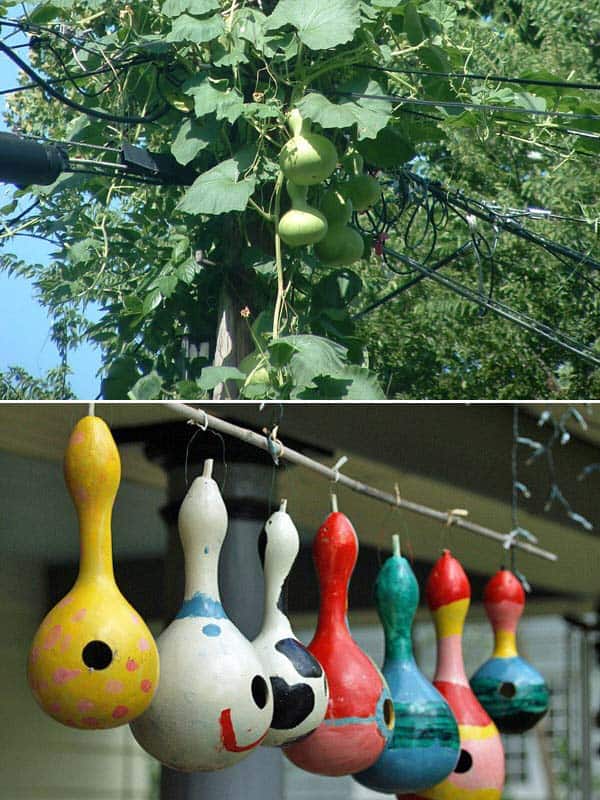 14. tin cans and twigs can be a great match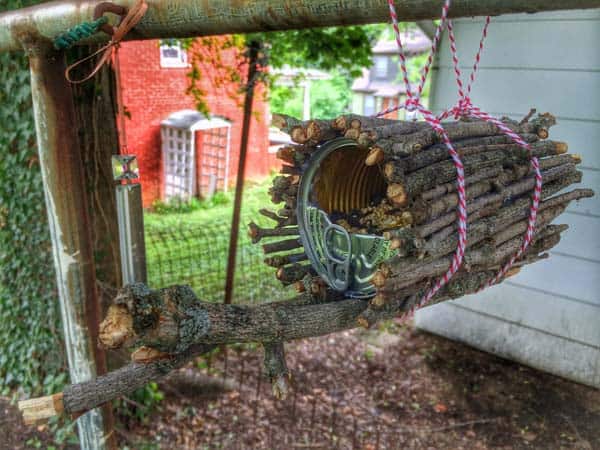 Twigs and branches would be really inviting. A tin can can be an extraordinary support.
Tutorial: blogspot.com
15. Galvanized diy birdhouses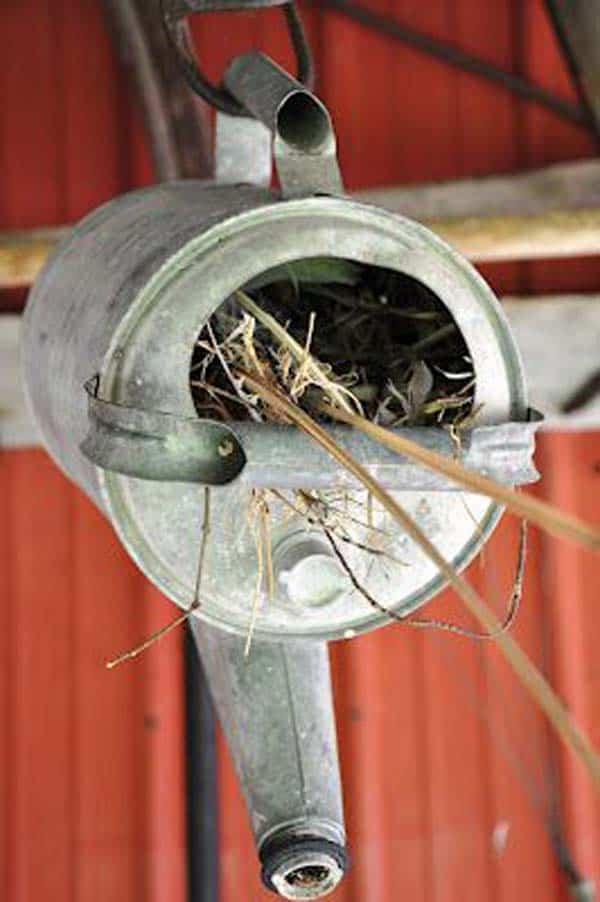 A galvanized watering can that leaks can be used as a comfy new home for your winged friends.
16. bird Home that uses soda cans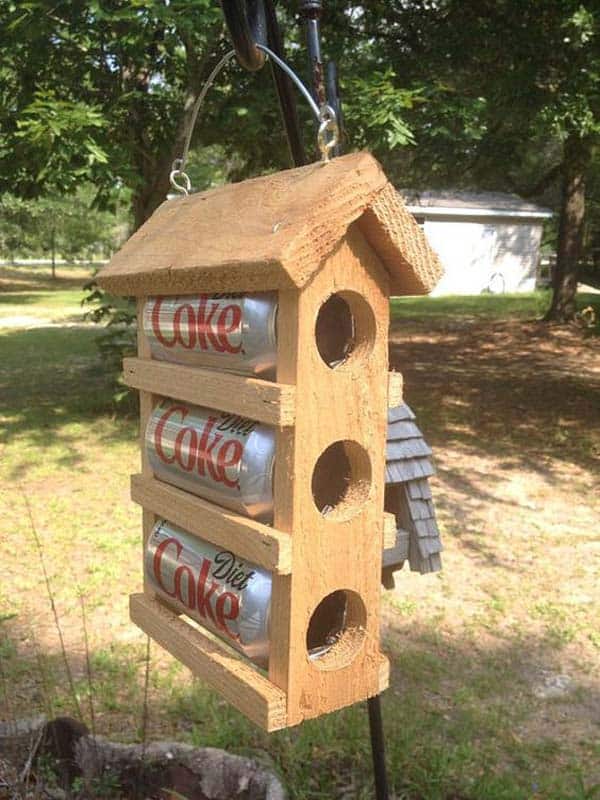 A small residential project that uses soda cans to shelter the little creatures. Make sure you clean the aluminium cans extremely well, moreover the home should be positioned in a shaded area otherwise the heat inside might become uncomfortable .
What do you think about these simple crafts? Are you ready to welcome these extraordinary guests in your garden? We would love to hear your thoughts on these DIY birdhouses in the comment section below.
Related Articles