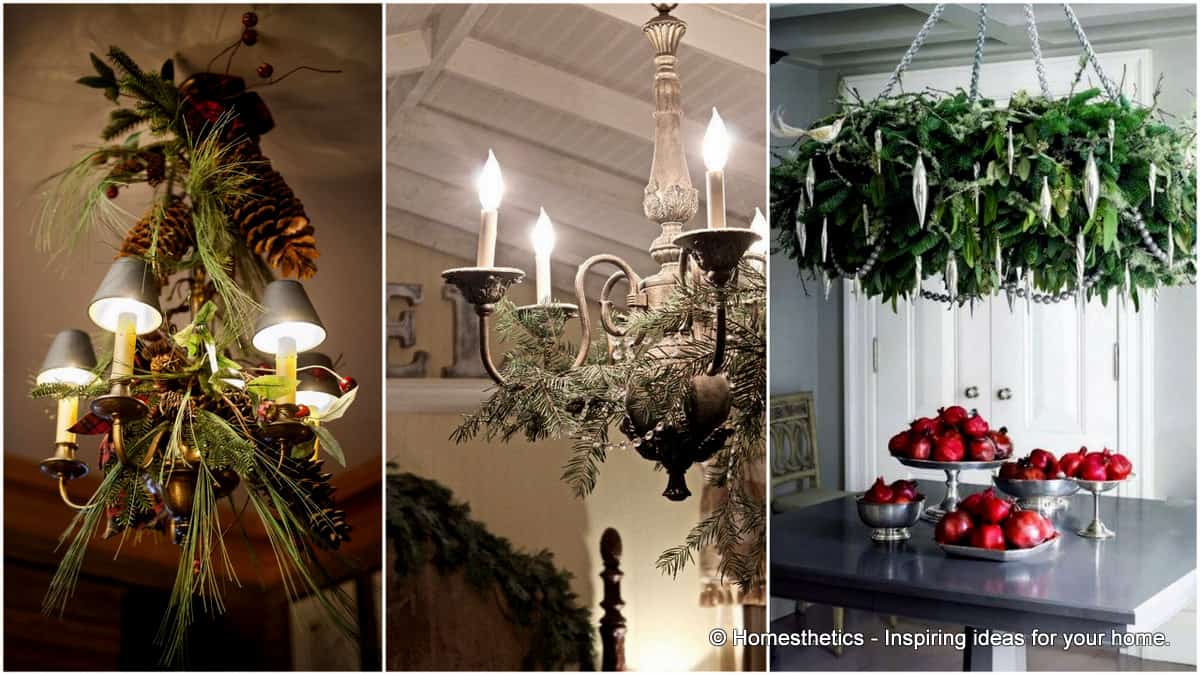 One of the best ways to top of any room decor in your home is with a gorgeous chandelier hanging from the center of the ceiling. Chandeliers are basically glorified lighting fixtures that are meant to be eye-caching and bring illumination to a room in fine style. There was a time when people only had them over their dining room table, today people are hanging all kinds of chandeliers in every room of their home. The usual chandelier is mainly made of crystal, iron, wood or some type of glass. Typically, a Christmas chandelier is just that only with the added yuletide decorations. Some Christmas chandeliers though, as you will see in this article, are specifically hand-crafted to hang only around the winter holidays. The good thing about creating your own do-it-yourself Christmas chandelier is that you can design it to suit your sense of style and wallet.
Add extra Christmas colored bulbs to a hanging wreath or maybe just some spray painted pines cones, if not, then a cluster of hanging baubles of all sizes and colors will do. Luckily, there is no hard and fast rule that states a specific way to fabricate or redesign your own Christmas chandelier. A chandelier can bring beauty, class, elegance, richness and luster to a room and make your guests feel like they are sitting in an expensively furnished home.
This Christmas, take up the challenge to design your own yuletide chandelier. To help you in this endeavor here are 17 Gorgeous Christmas Chandeliers For A Yuletide Home Decor
Gorgeous Christmas Chandeliers
#1 Add a touch of class to a traditional red and green garland Christmas chandelier with small lamps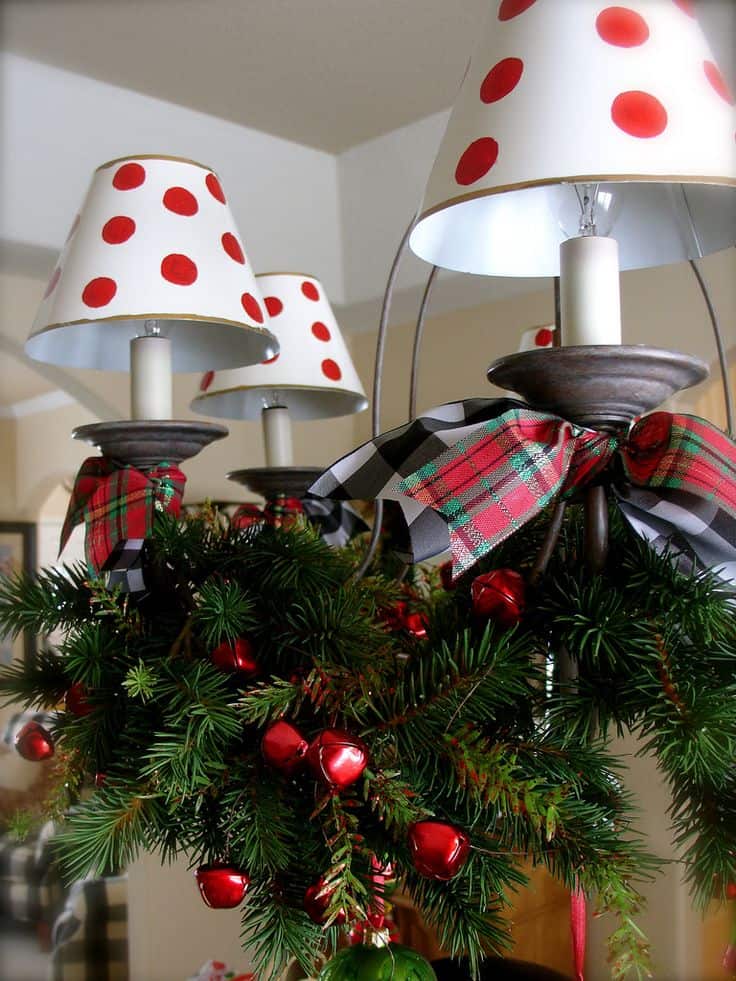 #2 bring in the yuletide season with gold painted pine cones hanging from a Christmas chandelier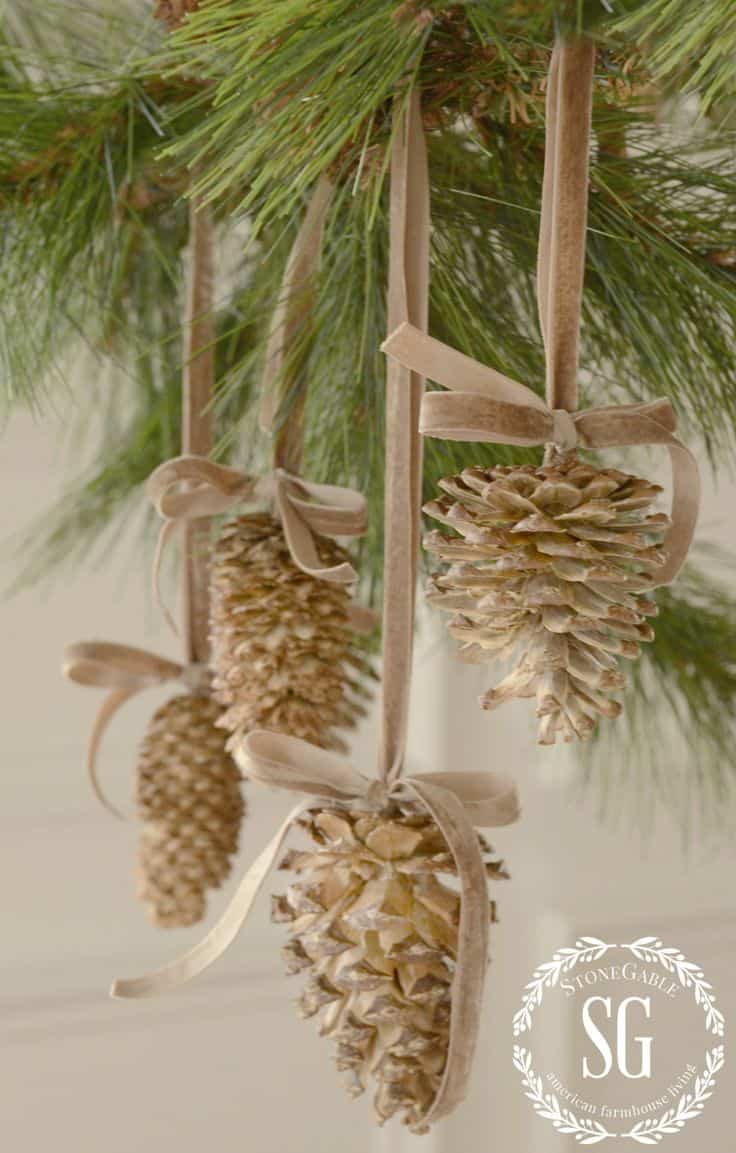 #3 choose to have a hanging Christmas tree for a chandelier
Source: make them wonderblog.blogspot.com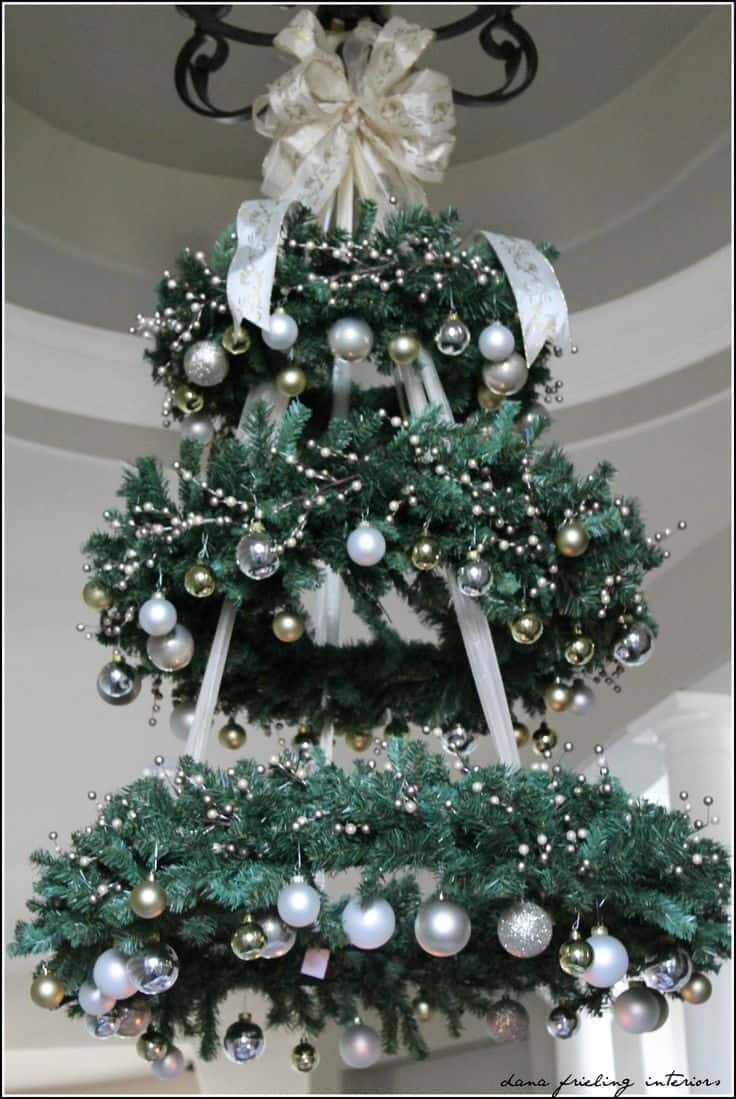 #4 Remake the idea of a green garland with red berries by hanging it as a Christmas chandelier for a yuletide home decor
Source: beautifulchristmasforyou.tumblr.com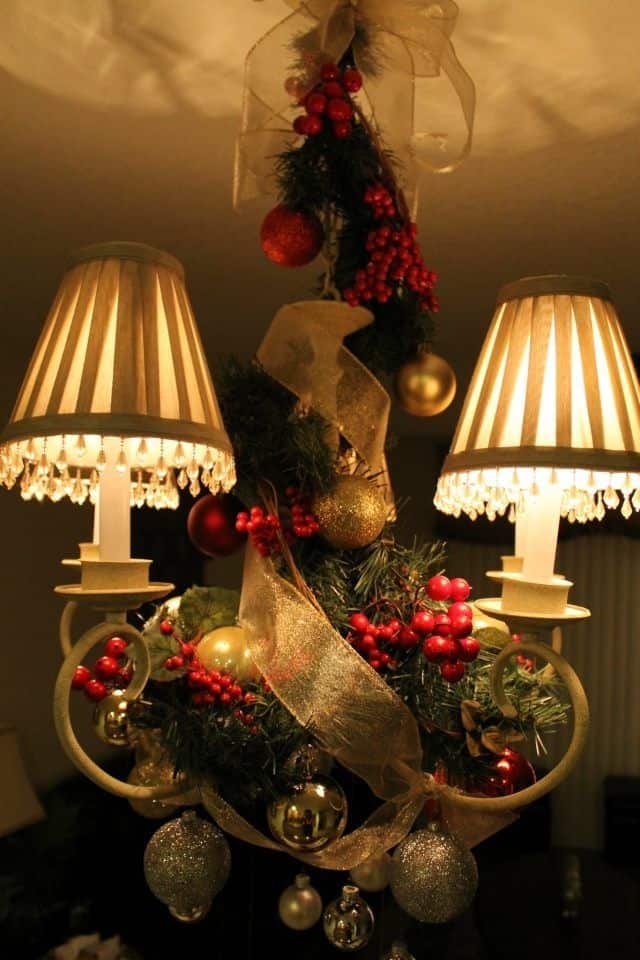 #5 consider adding greenery to a crystal Christmas chandelier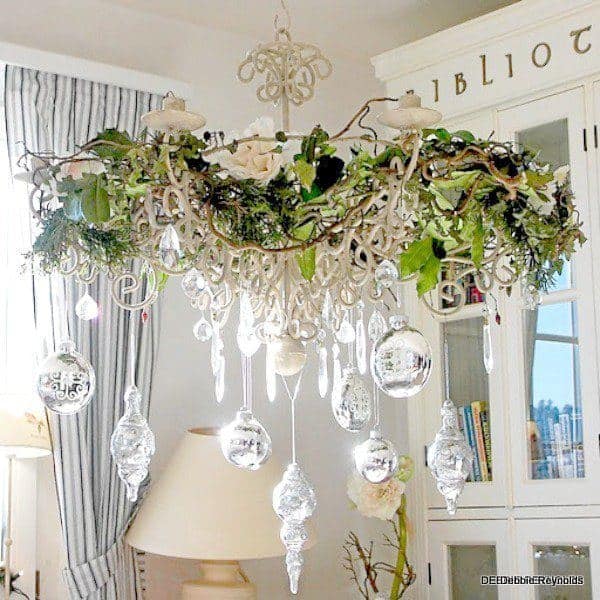 #6 A hanging wreath topped of with blue bauble decorations and small lamps can be realized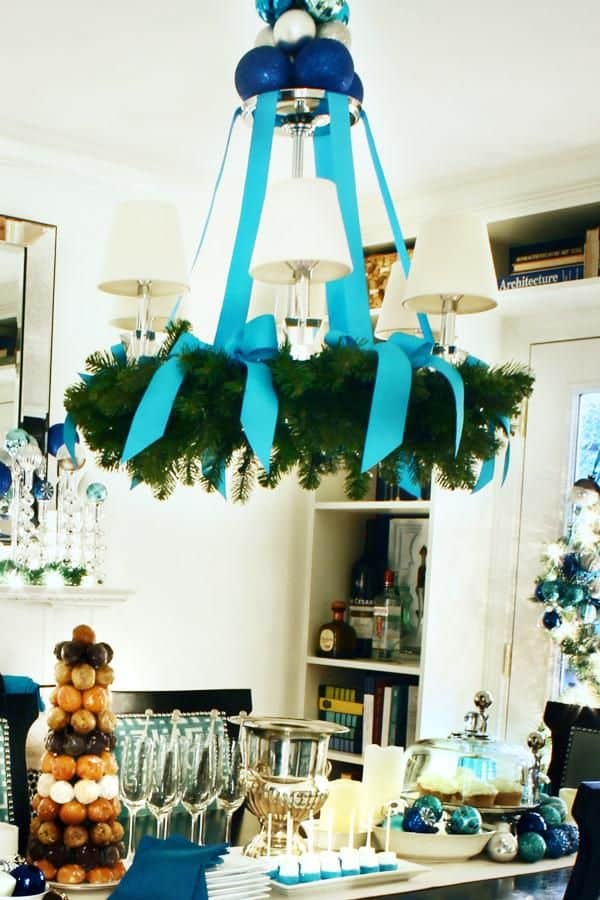 #7 A pink bauble Christmas chandelier can be an option to red
Source: harrisonandjaala.blogspot.com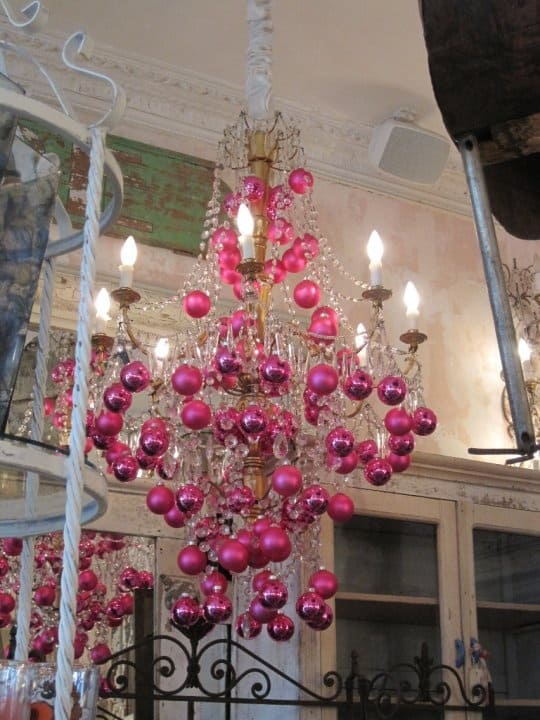 #8 envision a Christmas chandelier wreath hanging by a red ribbon laced with pine cones and colorful ball decorations dangling below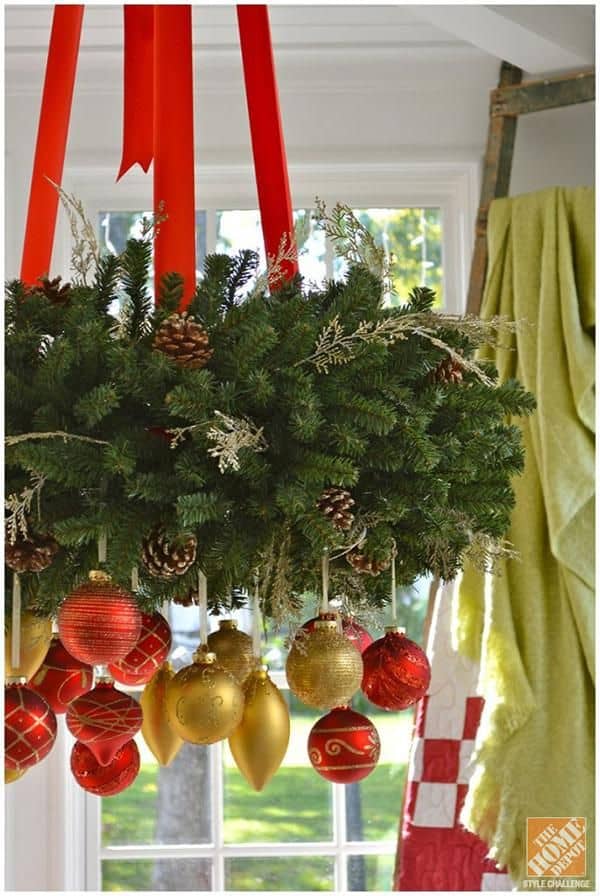 #9 have fun designing your own Christmas chandelier with multicolored baubles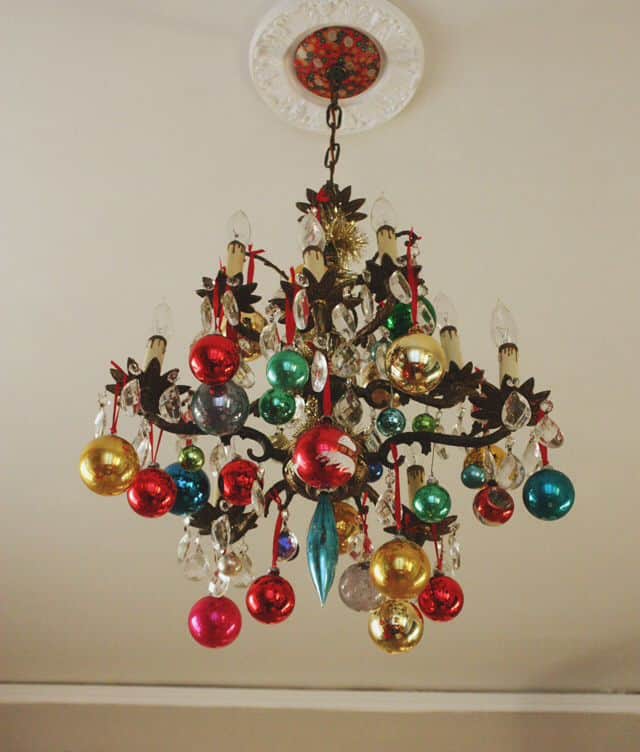 #10 spruce up a dull chandelier with a variety of Christmas decorations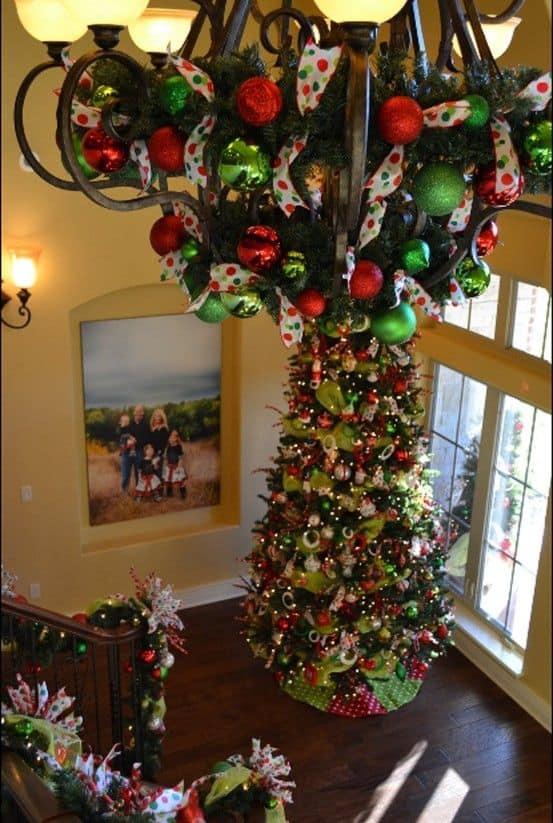 #11 A Christmas chandelier can easily be transformed into an elaborately decorated hanging wreath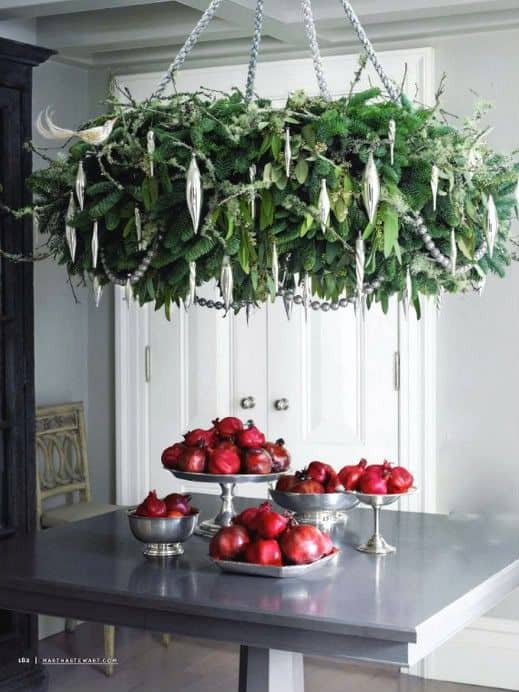 #12 imagine your Christmas chandelier covered in light bulb wreath and dressed with berries and sliver painted pine cones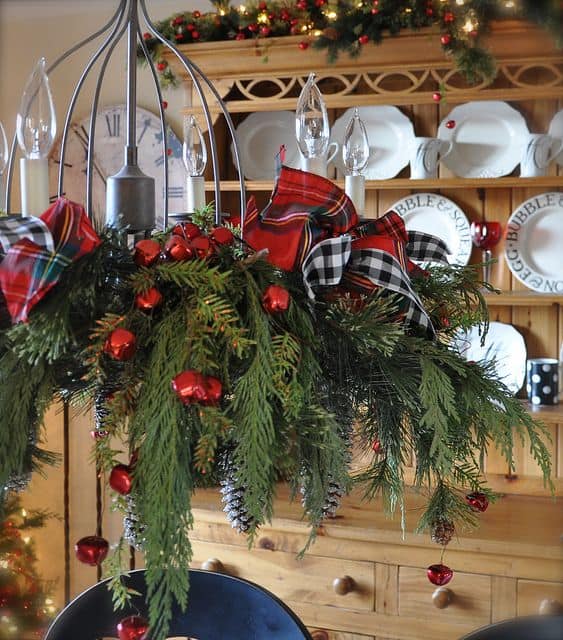 #13 mesmerize your guests with a hanging floral bouquet enclosed with red berries and sprigs of green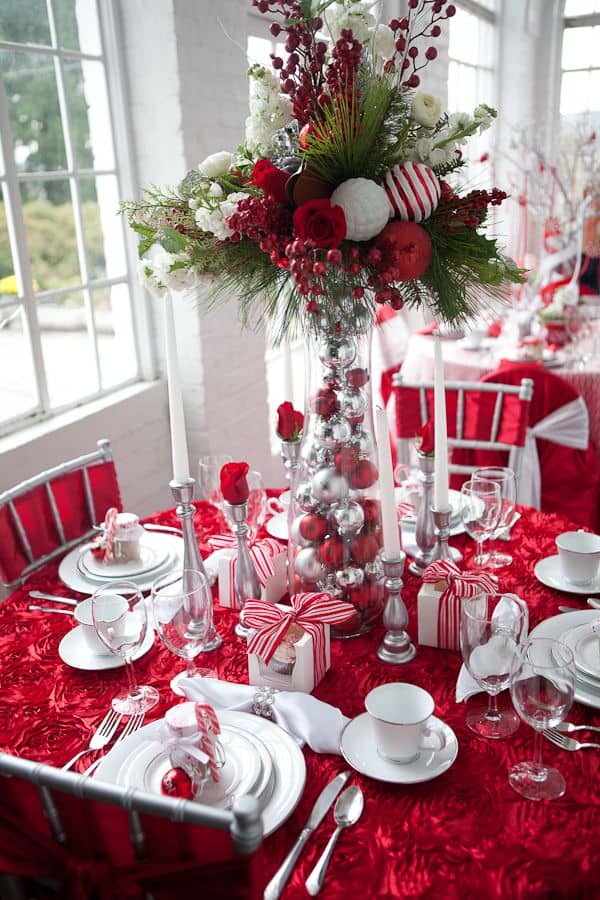 #14 dazzle everyone at the dinner table with an enormous display of a Christmas ornamental chandelier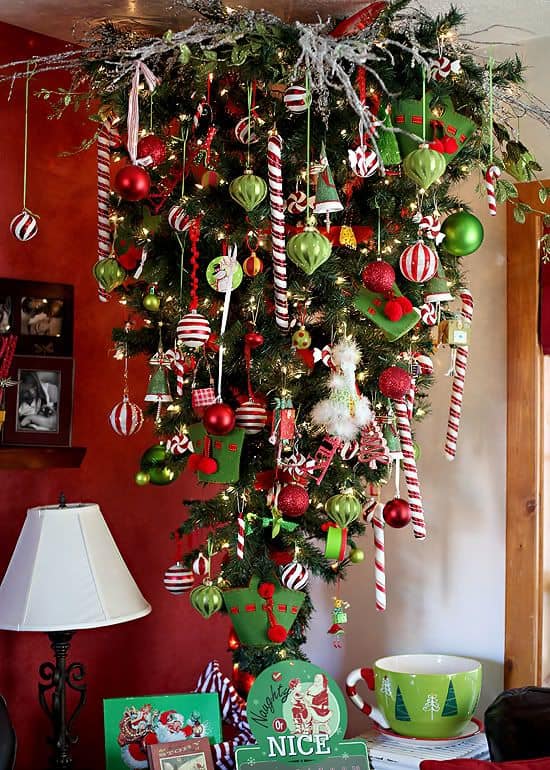 #15 light up a room with a ball decorated Christmas chandelier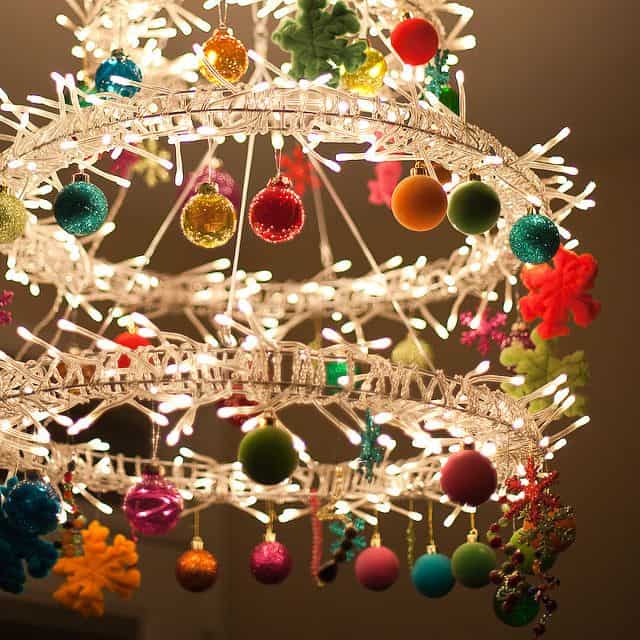 #16 a light bulb Christmas chandelier can simply be decorated with an array of pine branches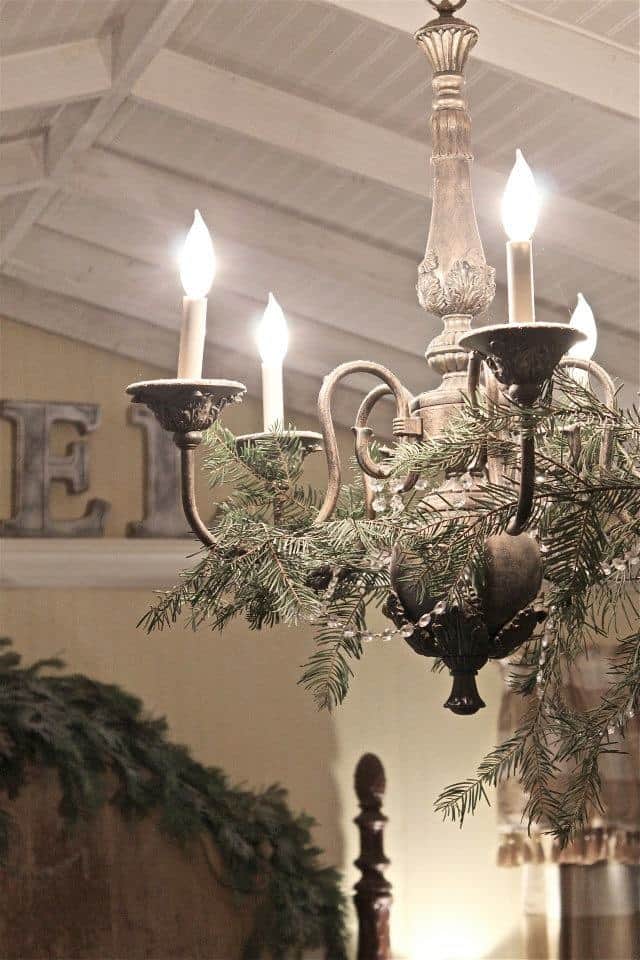 #17 enjoy creating your own diy Christmas chandelier with your personal choice of decorations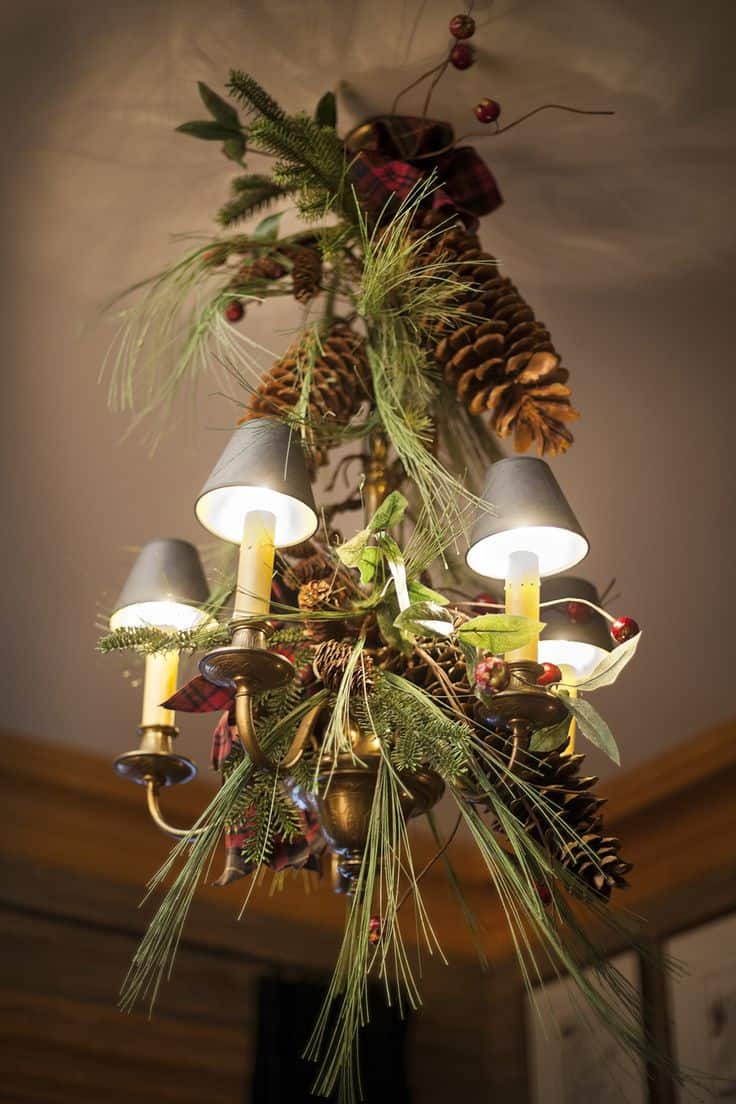 Having a well lit Christmas chandelier hanging in the center of the room can also remind everyone of the reason for this wonderful season. We invite you to leave your valuable feedback in the comment section below.
Related Articles
14 Awe-Inspiring Ceramic Christmas Decorations
19 Christmas Tree Paper Decorations for Delicate Look
12 Best Christmas Glass Tree Toppers for a Jolly Xmas
14 Best Star Christmas Decorations for a Shiny Christmas
14 Best Christmas Tree Lights to Consider This Year
Learn How to Store Icicle Lights After Christmas
19 of the Best Candle Gifts Sets & Baskets for Epic Presents | Candles Gift Guide 101
14 of the Best Gifts for Sculptors  | Gift Guide
32 Best Gifts for Marvel Fans of the Realm | Gift Guide
45 of the Best Gifts for Architects  | Gift Guide