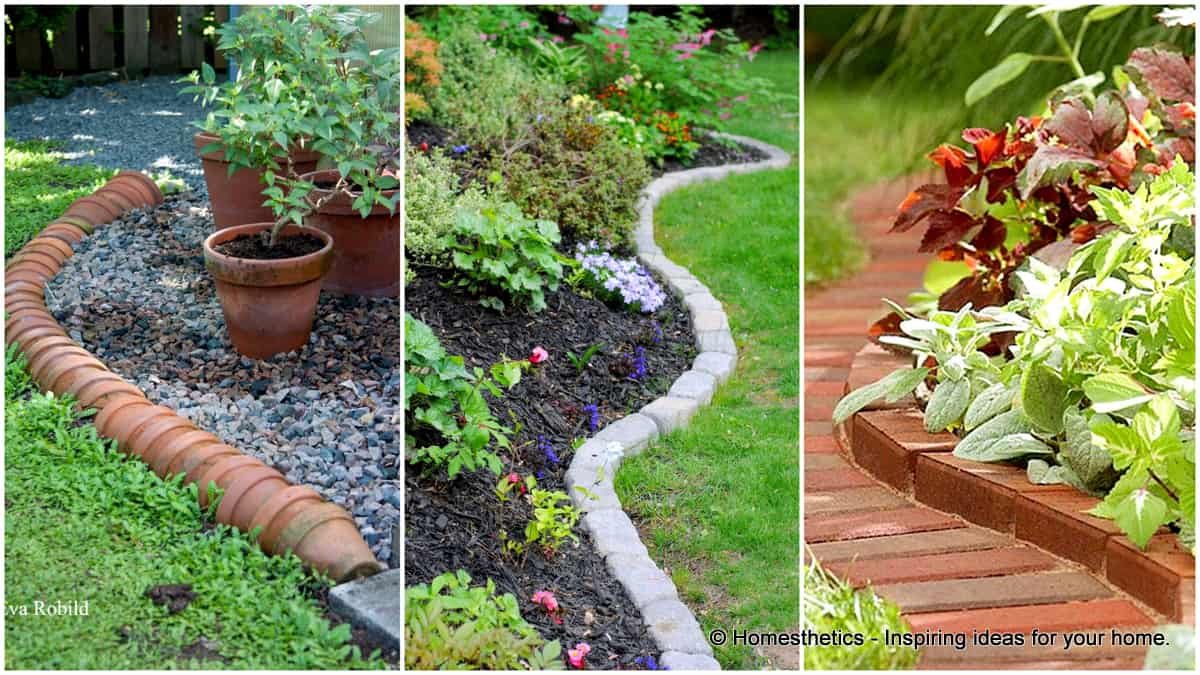 Garden edging cannot be overlooked. Able to serve our lawn, our veggie garden, able to keep animals away from plants or simply to emphasize the spatiality with its graphic presence, garden edging of all types are intrinsic for the overall image. The sculpting lines can be realized from pretty much anything, one could install them in a few hours, an effort that might beautify your garden for life. A selection of simple, inexpensive-cheap garden edging ideas has been curated; the collection presents the traditional stone, concrete and brick options as well as less encountered solutions conceived by the creative minds of DIY enthusiasts; cast a glance at the gallery below and surge inspiration.
Bestseller No. 1
Cinder block garden edging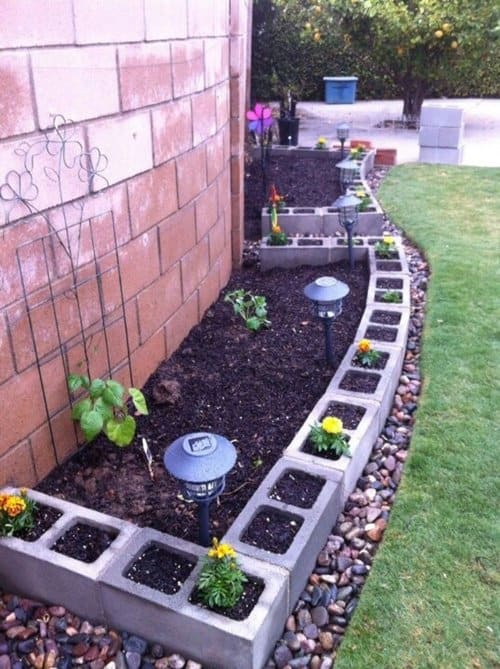 The cinder block is a common option and part of its popularity comes from its double role as both edge and planter. It allows the gardener to create a second layer of flowers that will further edge the plants that it delimits. The cinder block is also inexpensive and easy to be put into practice.
Use steel edges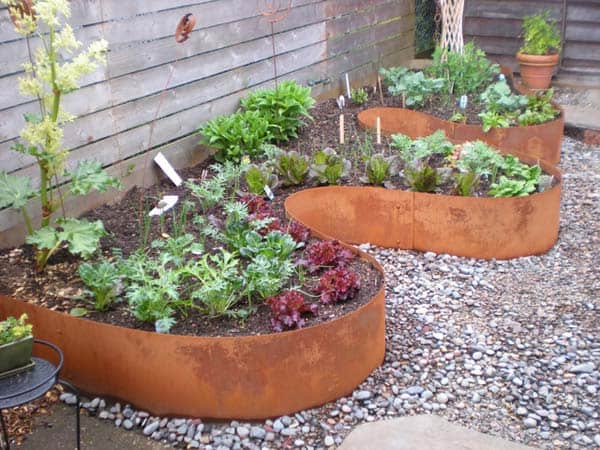 Steel edging allows one to create raised beds of any shape. The aging effect of steel is also much appreciated by diy enthusiasts.
use a gabion wall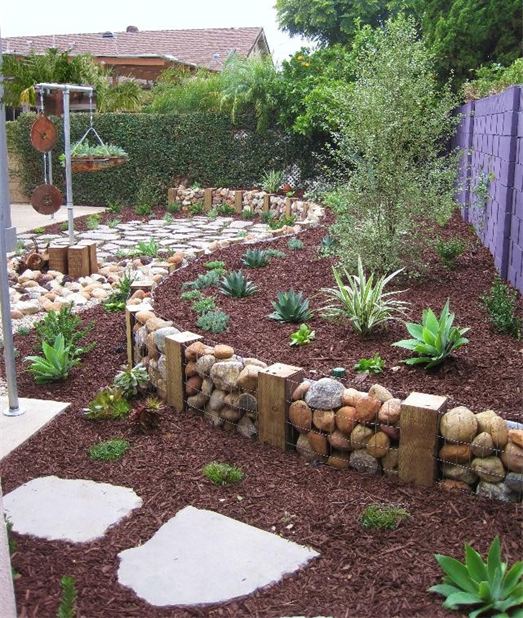 The natural look of gabion walls make them extraordinary candidates. The river rock`s hues are neuter yet present in the setting, the edging solution is simply exceptional.
get creative with terracotta pots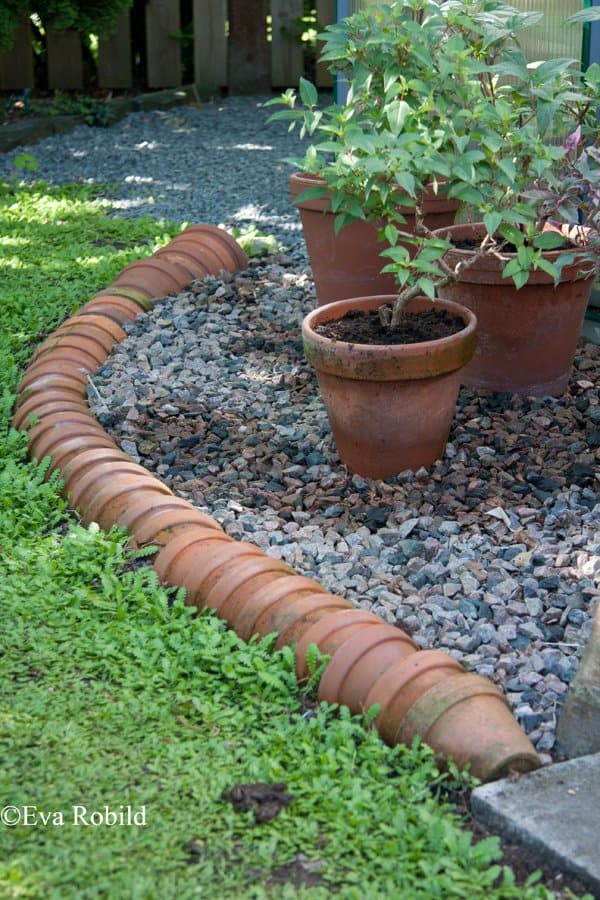 Terracotta pots are graphic on their own yet in bigger numbers things become even prettier. You can place these vertically with plants in them or horizontal one onto the other, regardless, both solutions are highly graphic.
glass bottle edging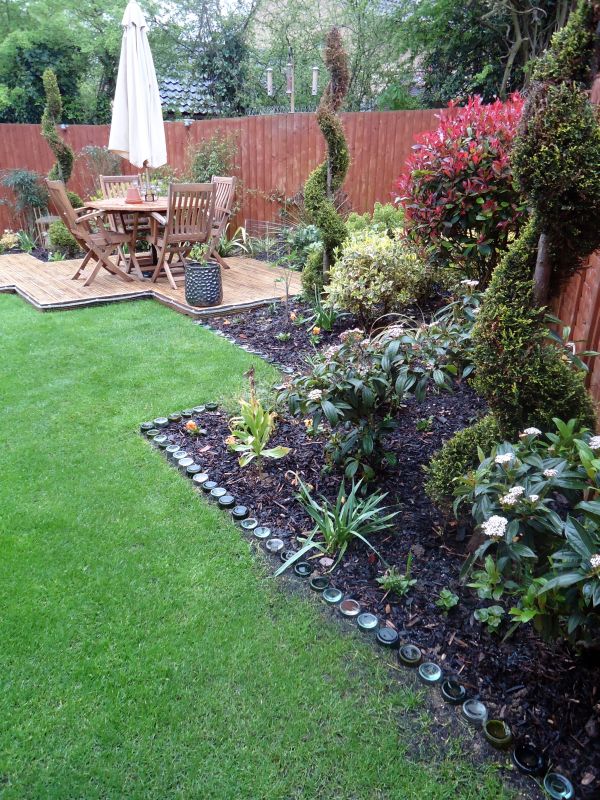 Glass bottles are an extremely durable, highly graphic basically free resource. Use them in your yard in different hues to obtain a clean look. Please take note that glass takes centuries to decompose naturally and while you can see how suited glass is for edging it also highlights the fact that it should be used responsible, no broken glass should be lost in the process.
Scrap wood used as garden edging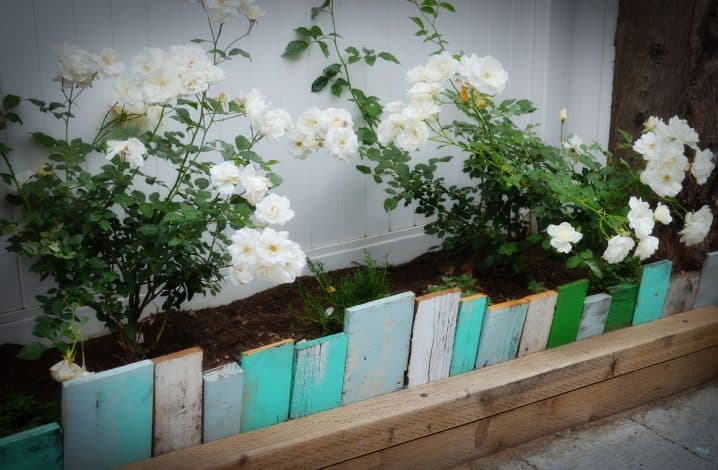 Emphasizing your garden through wood is a recipe for success. Use color on a few planks to obtain something epic,complementary for your setting.
Wooden logs raised beds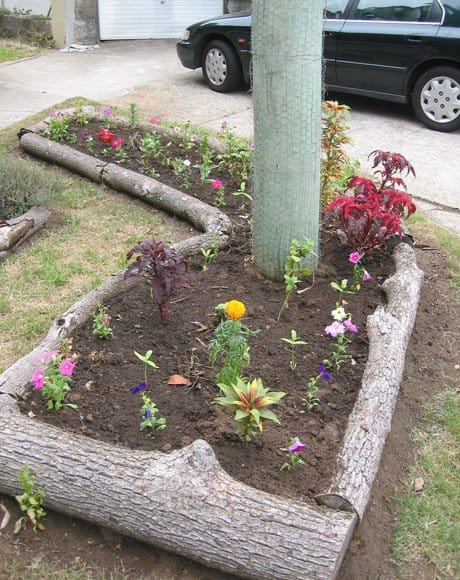 A truly epic-rustic look can be obtained by using wooden logs in the garden. The natural look simply works and the fact that it evolves in times puts everything in an even greater light.
using pallets as a garden edge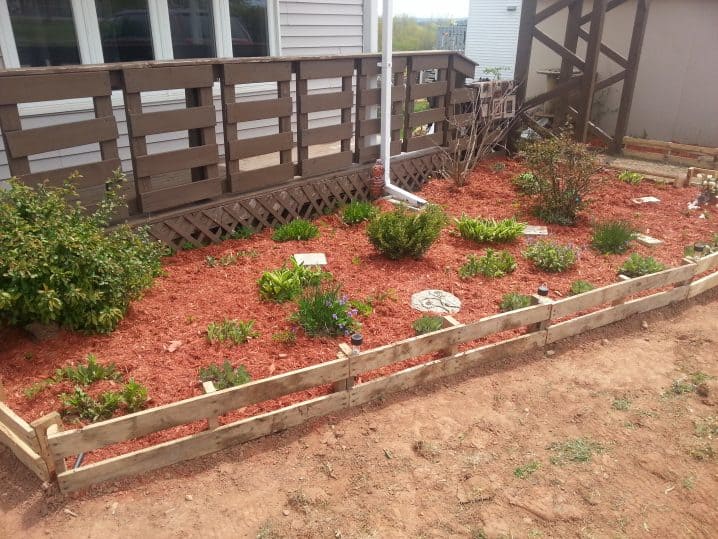 Simple and insanely accessible in the garden too, pallets are safe go-to options.
via lovelifesimplified.com
Bicycle wheels up-cycle into garden edging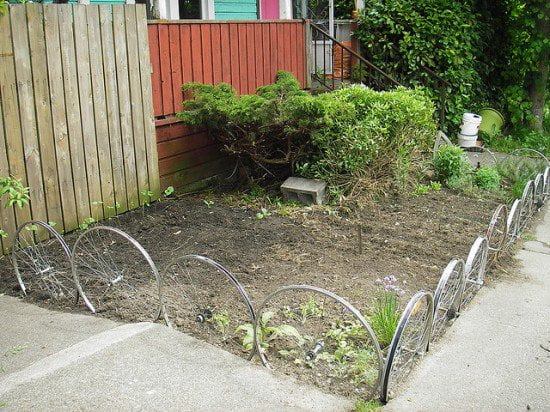 The scrapyard might be a safe heaven for the nonconformist. Browse and adapt your setting to suit your style.
using PLATES as garden edging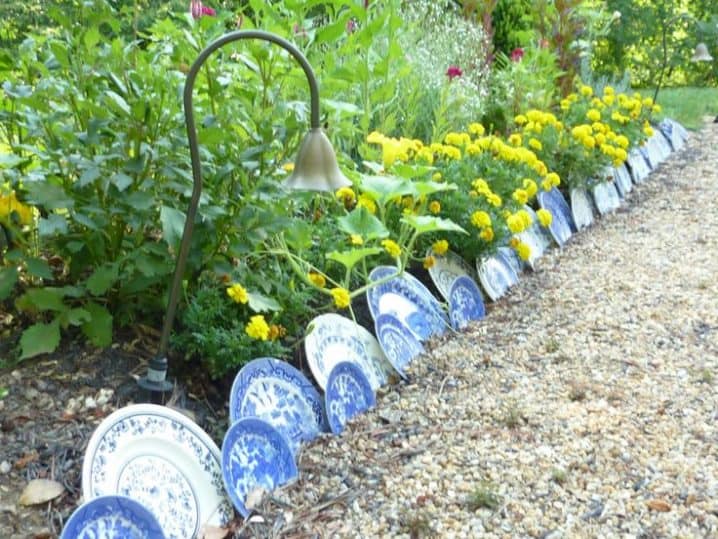 A beautiful solution that greatly emphasizes one`s garden. It might not be easily accessible unless the individuals seeks to dismiss a collection but the look is surely worth pursuing.
traditional stone edging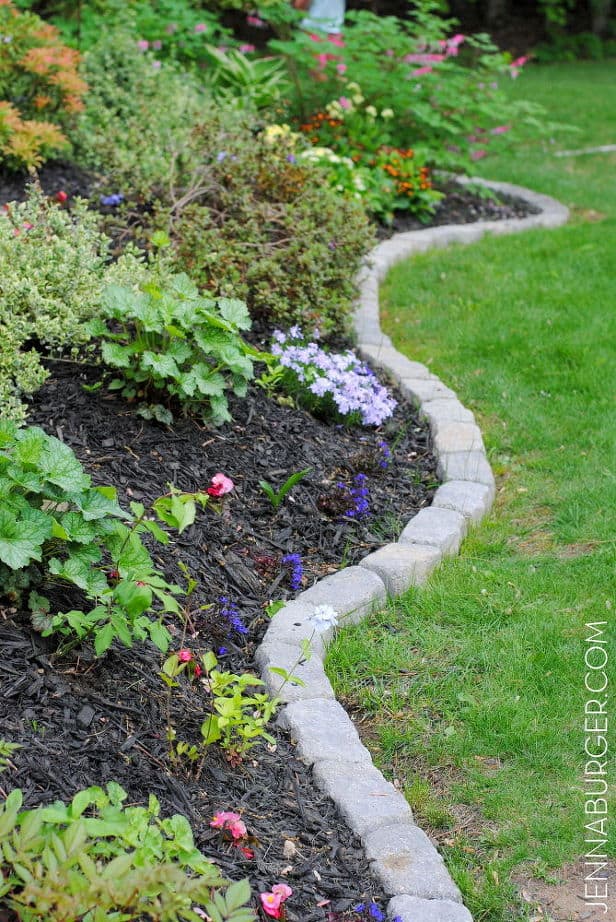 via jennaburger.com
Airy Shell edging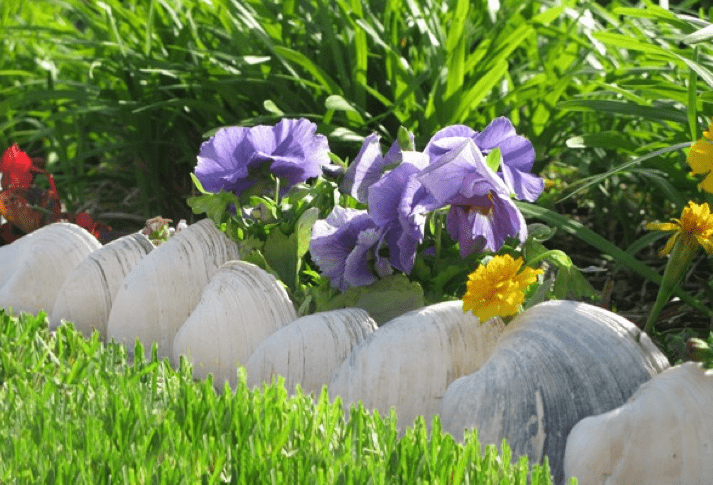 If your living by the ocean and one of your greatest passions is scuba diving than this might be the garden edge for you. Huge shells can create a border for your garden and the effect is interesting to say the least.
garden edging realized with bricks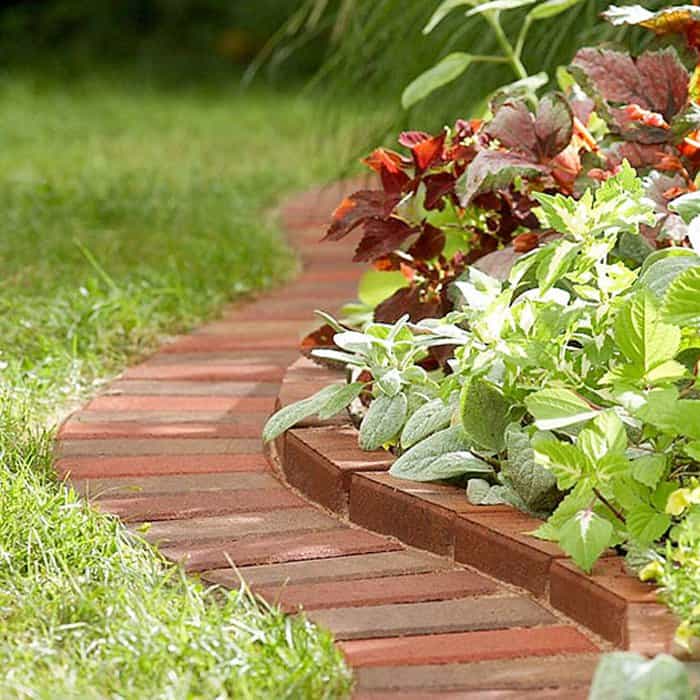 up-cycling car rims into edging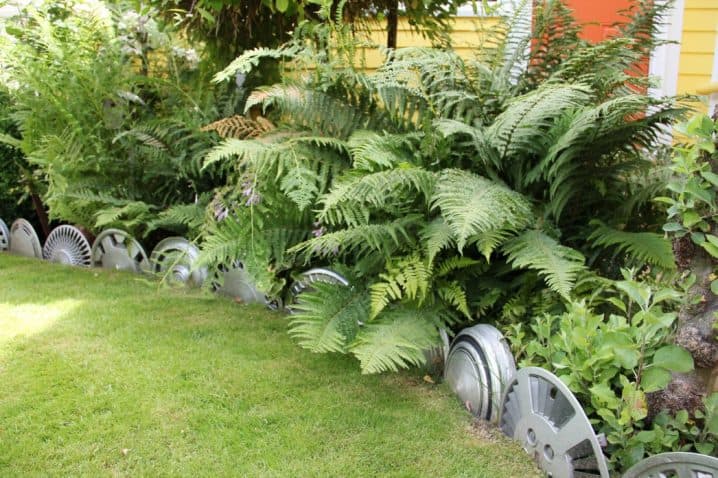 Garden Edge realized out of river rocks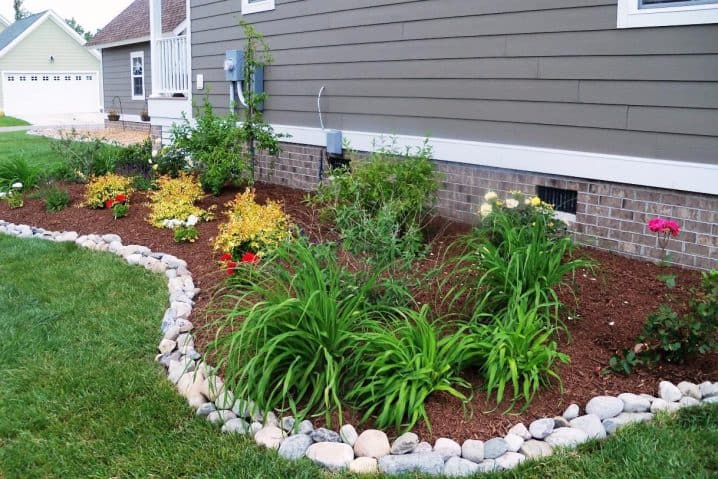 Utterly beautiful solution with little to no costs. Transform your garden with simple elements.

Cement or bowling balls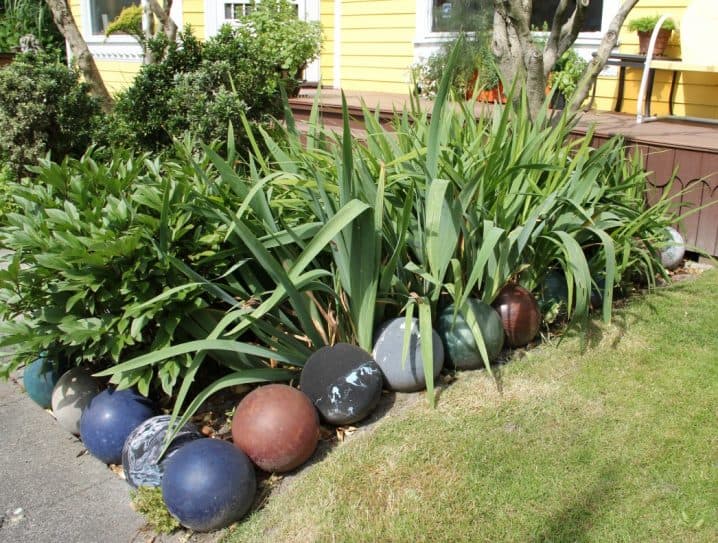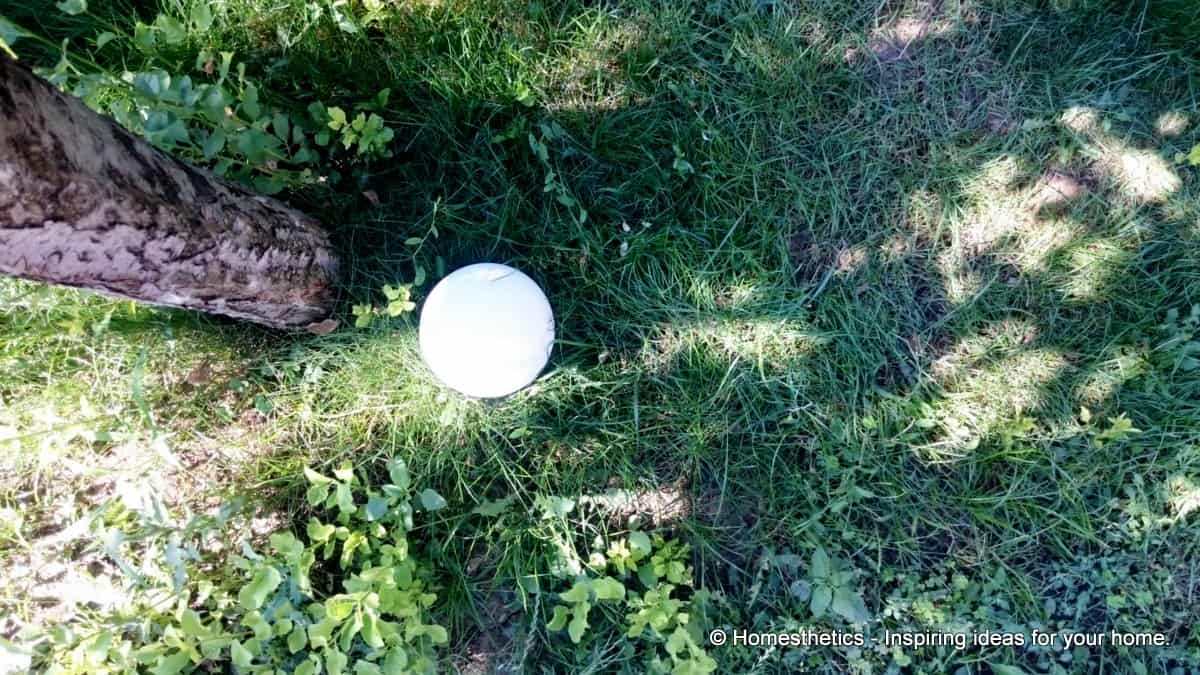 Learn how to make a decorative cement garden ball or simply find out of use bowling balls and use them in your garden.
using gold metal laminate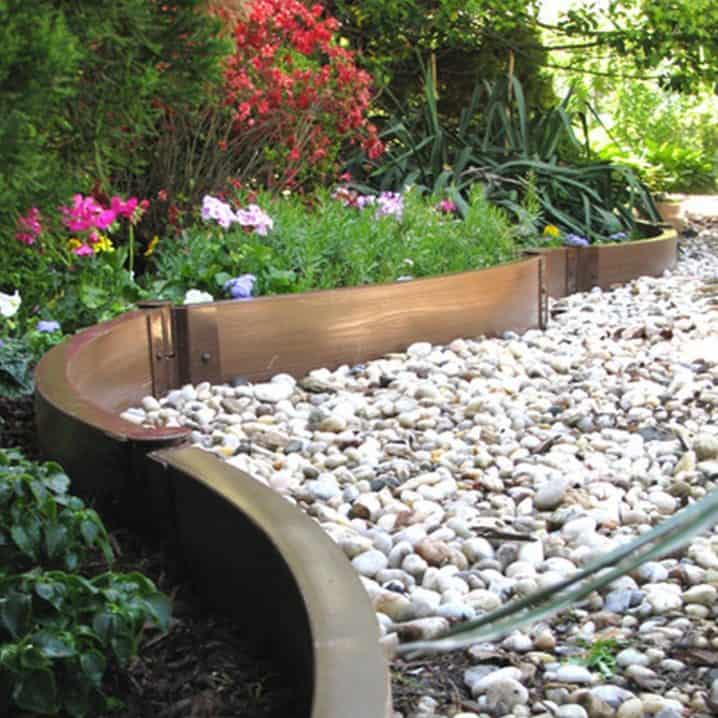 Related Articles