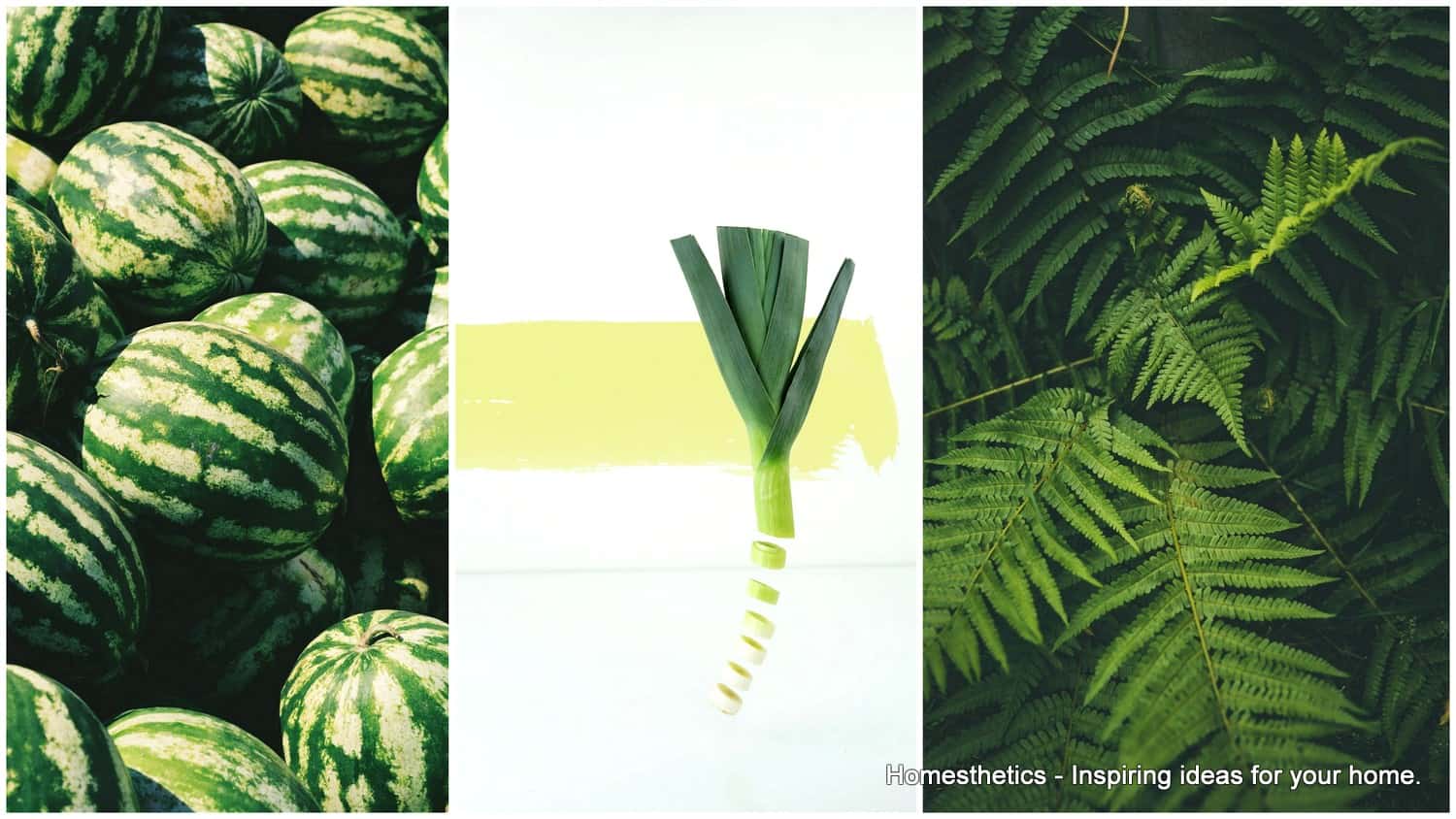 Anything grown in a pot can give your house a little bit of greenery. But can you imagine the beauty a greenhouse and the best greenhouse plants can add to your homestead?
Well, I have always wanted to do something more in expanding the green at my place. And when I came across this beautiful greenhouse home-magazine once, I thought, why can't I do that?
So, my folks and I began digging out for some ideas and started working on our greenhouse. Of course, it isn't something too grand. Just a small one that would help us kick-start a lifestyle that's self-sufficient.
But the one question that kept me thinking was – what's best for my greenhouse? Which plants are ideal, and which aren't?
After a lot of reading and research, I had a list with me. And boy, they worked amazingly well with the greenhouse, we found the plans right here.
So, if you have a greenhouse and wondering the same, don't worry! Because I'm here to help you with that. And hope this list works for you the way it did for me.
1. Okra
Not a lot of people are aware, but Okra is one of the veggies that require heat. It might not be probably the first of names that would cross my mind when I think of plants that love heat, but it grows well in hotter weather conditions. So it would obviously be a great addition to your greenhouse.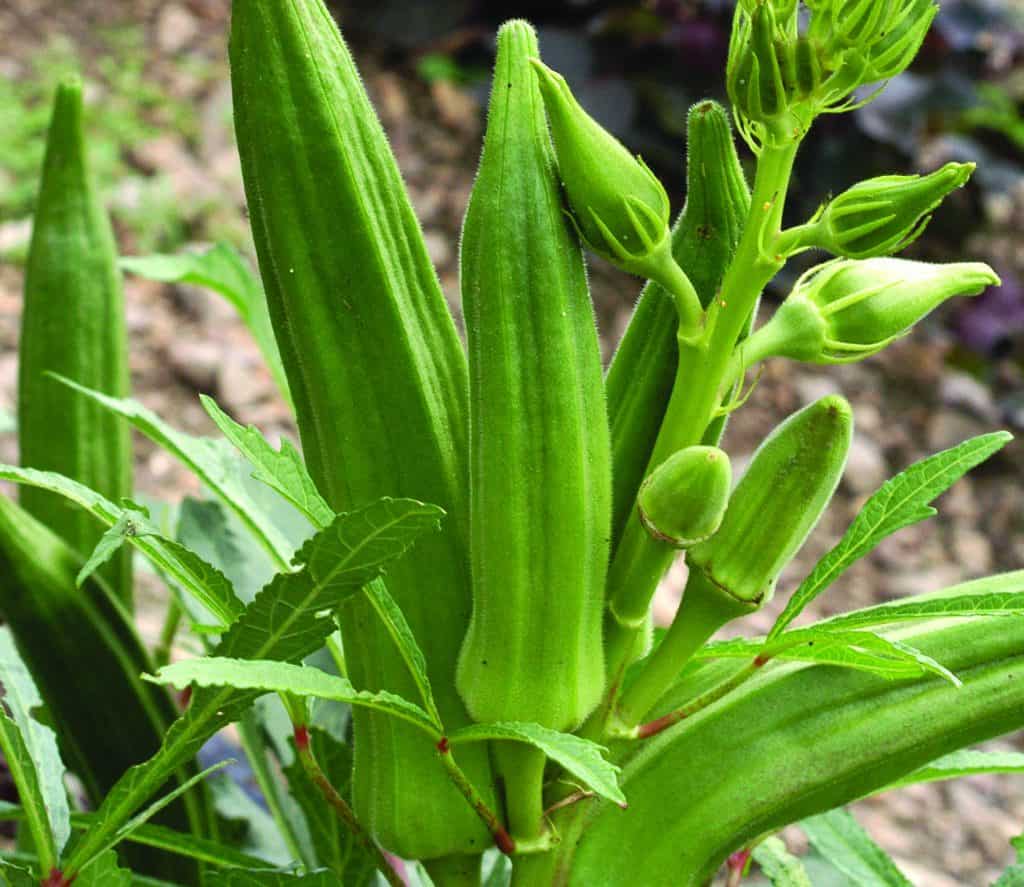 2. Chillies
Chilies love conditions that are warm. This makes it one of the ideal plants for growing in the greenhouse.
So, don't worry about the kind of peppers; be it jalapenos, habaneros or any other kind, it works great for your greenhouse. Also, the warmer the temperature, the better your peppers grow (well, mostly).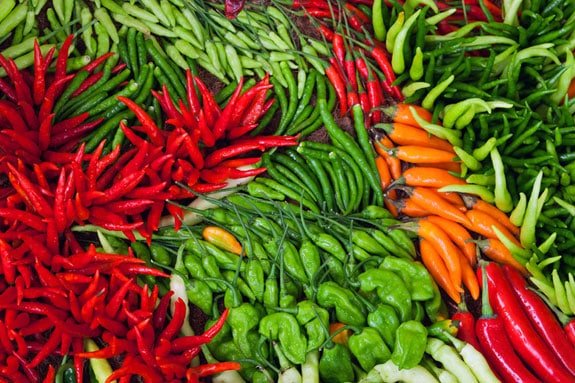 via picsmaze.com 
3. Raspberries
Berries aren't often on the minds of people who have greenhouses. I mean, you could usually think of having a berry patch in the garden, but not grow them in the greenhouse.
I'd say, take the thought away and plant some Raspberries in your greenhouse without any inhibitions. All you have to do is give them the right amount of care, and they'll grow wonderfully well.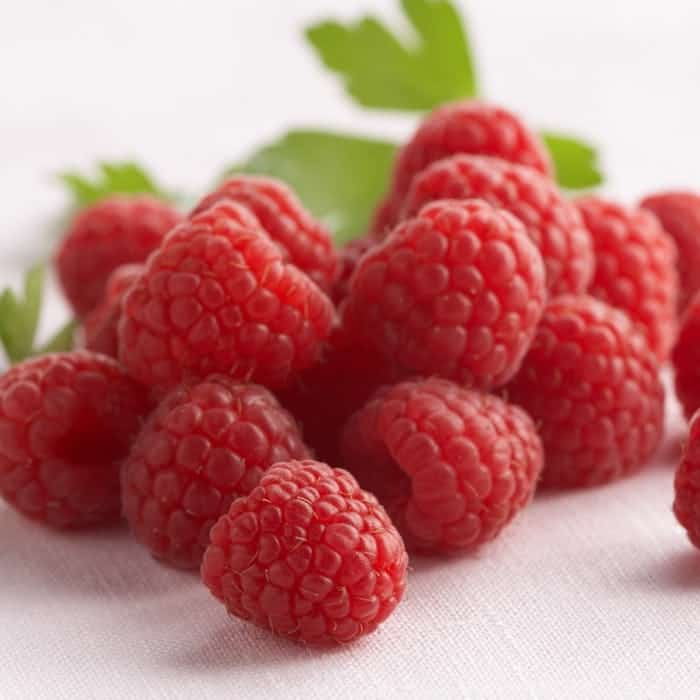 via driscolls.com 
4. Cilantro
I am a huge fan of herbs; I wouldn't imagine my greenhouse with any. So, when I began working out my list of plants, I started off with the herbs, and the first on my list was cilantro.
If you happen to love herbs as well, then you should definitely think of planting some in your greenhouse.
5. Peaches
Fruit trees are a hit among people with greenhouses; there will be more people who grow fruit trees in the greenhouses than you think. And peach trees are not an exception to this.
Since you can control the temperature inside the greenhouse, you can be assured that your peach trees give fruits for the greater part of the year.
More peaches round the year? I'd say bring it on!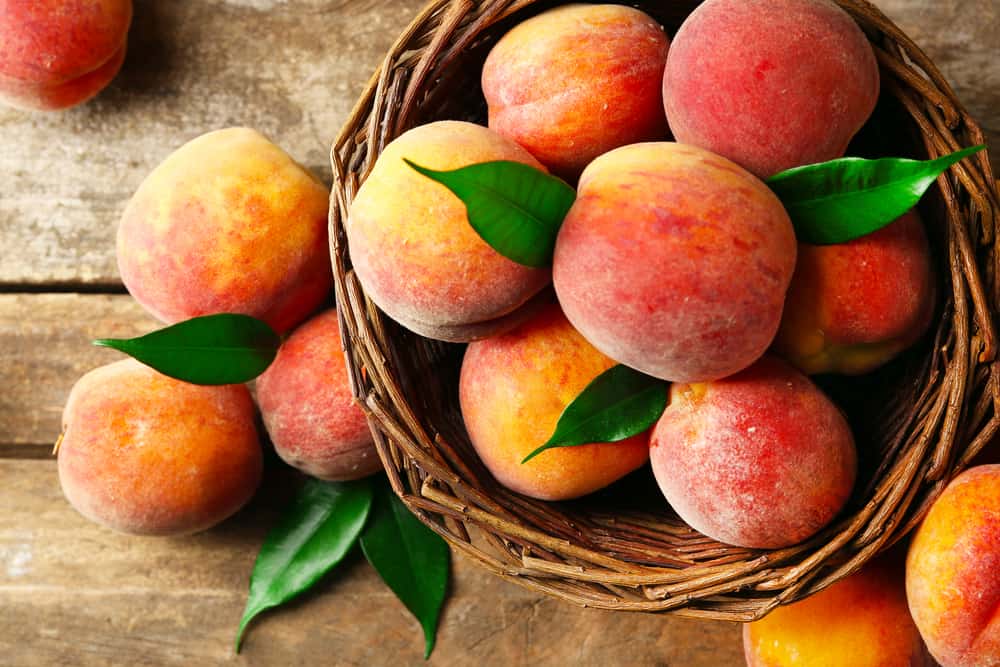 via besthealthmag.ca 
6. Strawberries
According to me, strawberries are the most famous of berries. I mean, they can be used in a variety of recipes – be it drinks or food.
And when I learned that they could be grown inside a greenhouse, I was delighted. They are extremely easy to grow when you take good care of the plants. Furthermore, you can just place them in little containers and move them around the greenhouse as and when you want.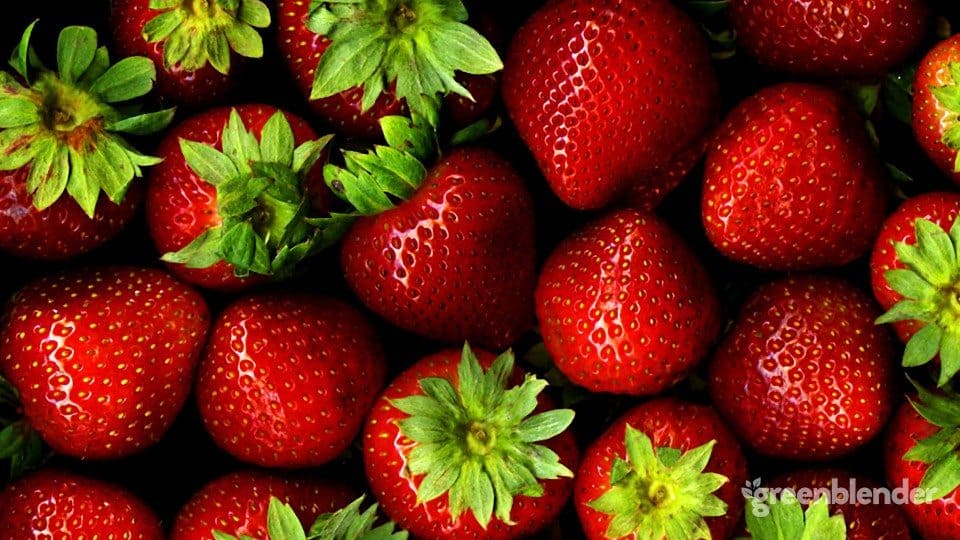 via greenblender.com 
7. Grapes
When you think of the plants that you can raise in a greenhouse, Grapes might not be the one to cross your mind. Because anyone with a little knowledge of growing plants would know that they'd need an arbor for them to grow in a trained manner.
But if you have a greenhouse that's big enough and some patience and love for your plants, you can grow a few vines that would give sufficient produce for your family.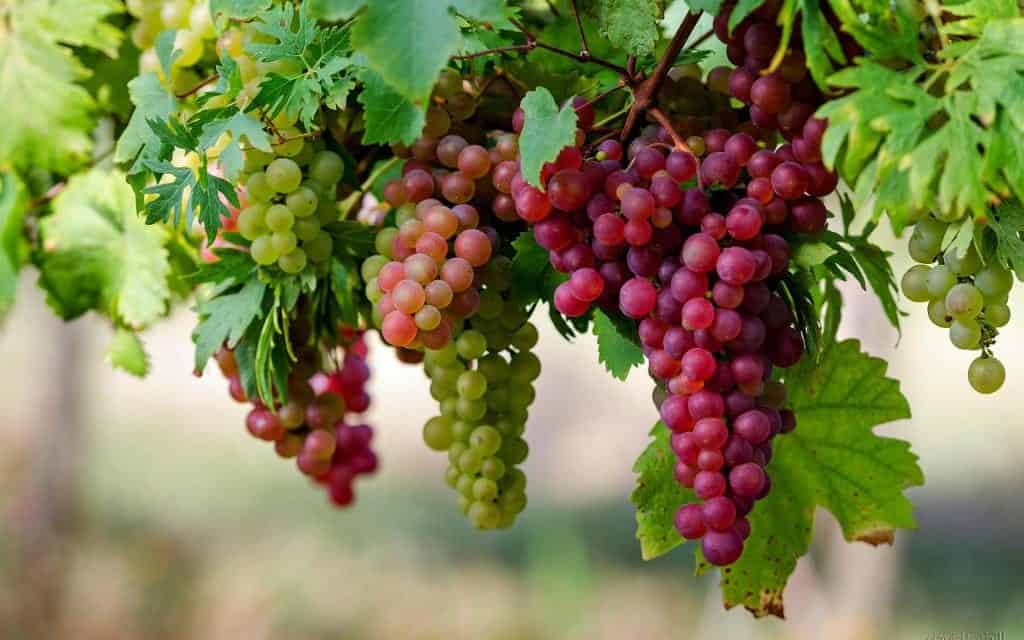 8. Oranges
Another kind of fruit tree that grows well inside a greenhouse is Orange. Like other plants, you don't really have to move them around as and when there's a drop in temperature as they grow easier than most of the other greenhouse plants.
And if you are lucky enough, you might as well have oranges throughout the year. Well, here's to more orange juice!
9. Lemons
I love how fruits from the citrus family have a variety of uses. They are one of the reasons why I got interested in gardening in the first place (citrus, along with the herbs).
I first began growing lemon plants indoors, but when we got a greenhouse, I immediately moved all these pots there. And I must say, I don't regret making the decision, for they give a fantastic produce all year long.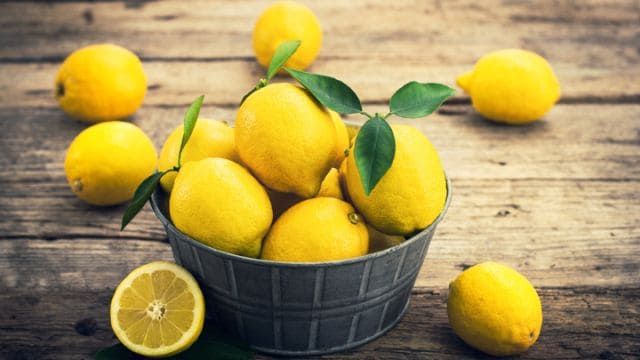 10. Squash
Squash plants are really easy to grow. Also, they give great produce. So, you might want to consider growing them in your greenhouse.
But there's one thing you have to take care of; squash usually tends to creep to the places around the original spot where you first planted them.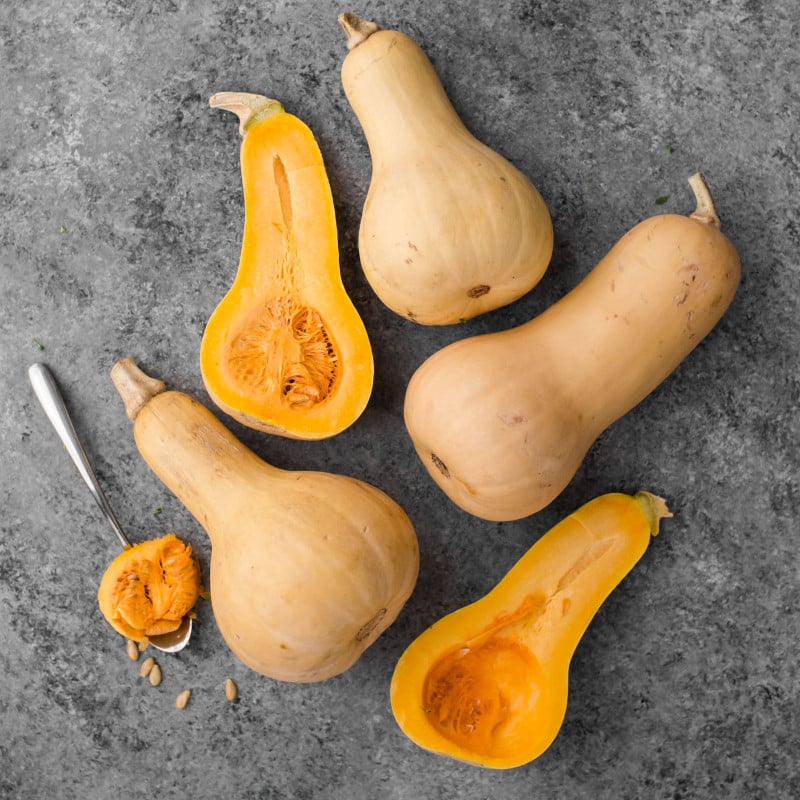 11. Swiss Chard
When I first came across Swiss Chard, I was fascinated by how beautiful it looks. Since then, I began to grow it every year, especially the rainbow swiss chard (you know how colorful it is).
Also, my mom's thrilled as she was finally able to feed my baby sister some nutrient-enriched greens, as she would complain less – thanks to the color.
And need I mention how easy they are to grow in a greenhouse?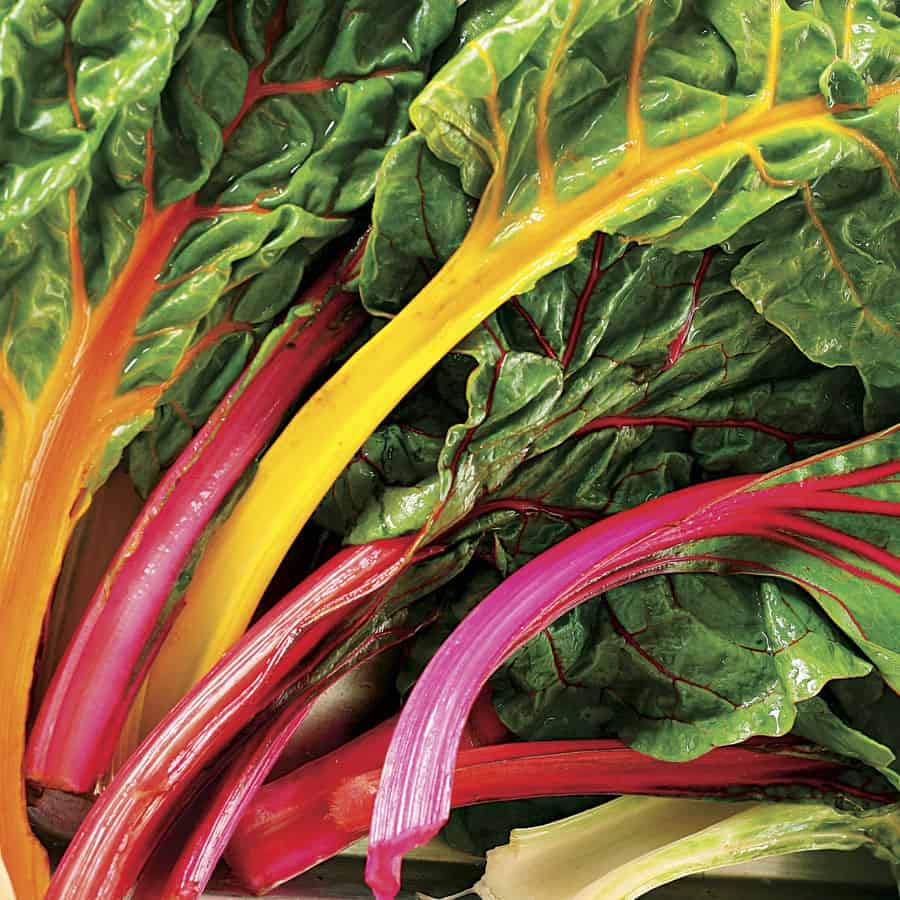 via parkseed.com 
12. Tomatoes
You can't think of a household that doesn't use tomatoes. They're so versatile, as they can be eaten raw, cooked, and are also used in drinks – both alcoholic and non-alcoholic. If it's that common, why not grow it in our greenhouses?
They respond excellently to the heat and give you amazing produce around the year. Just make sure you provide them with enough water and keep them away from the peppers because there might be a chance of cross-pollination.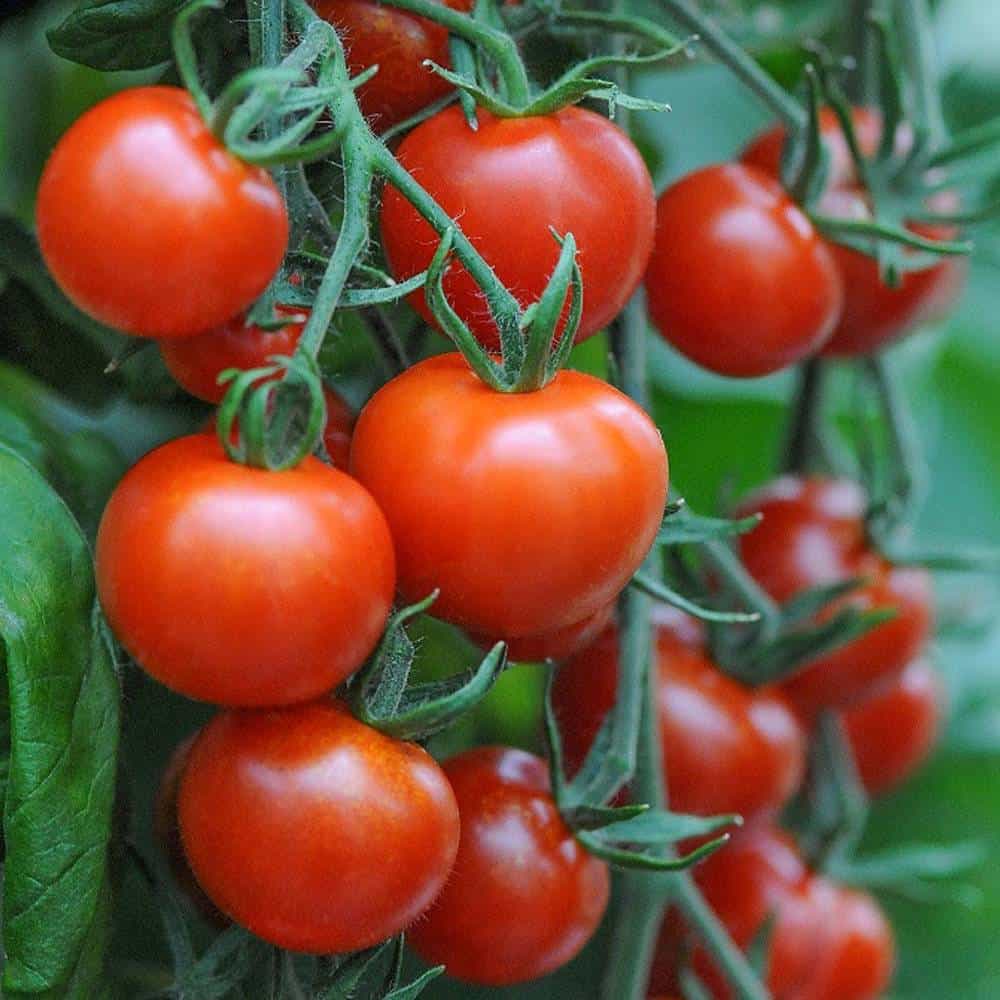 13. Peppers
Let me tell you this! You'll never regret the decision of growing peppers in the greenhouse. They absolutely love the heat and chances are that you will always be lucky with the produce.
This is because greenhouse provides them with more heat than what they would usually get outdoors.
The more the heat, the more peppers you have! Now that's something awesome, right?
14. Cucumbers
Cucumbers are one of the vegetables that can be raised easily without a lot of fuss. And you don't have to grow a lot of them for a bigger produce.
This naturally makes them one of the ideal plants to grow inside a greenhouse, as long as you look after them so that they don't take over the area.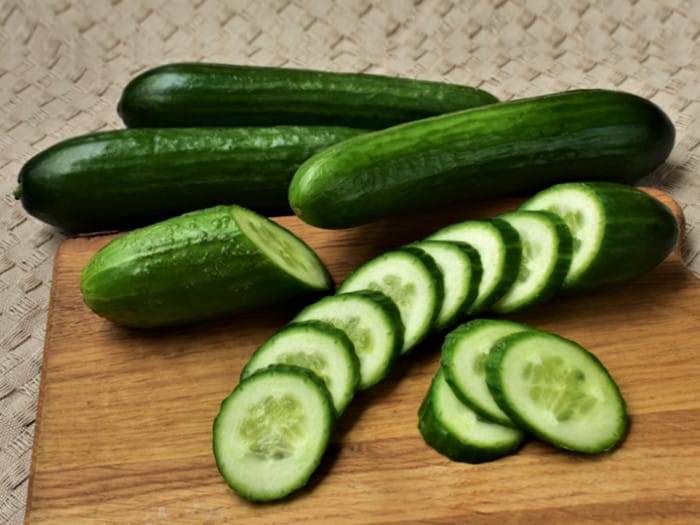 via organicfacts.net 
15. Spinach
When it comes to the leafy greens, spinach is one thing that we absolutely love growing in the house. And since we reside in a place with warmer weather, I never had issues with growing them in my greenhouse, even during the months that are comparatively colder.
I'd say you don't really have to think about planting spinach in your greenhouse as its warmer conditions allow for a hearty harvest. And if you happen to live in colder regions, you know you can always control the temperature. Am I right?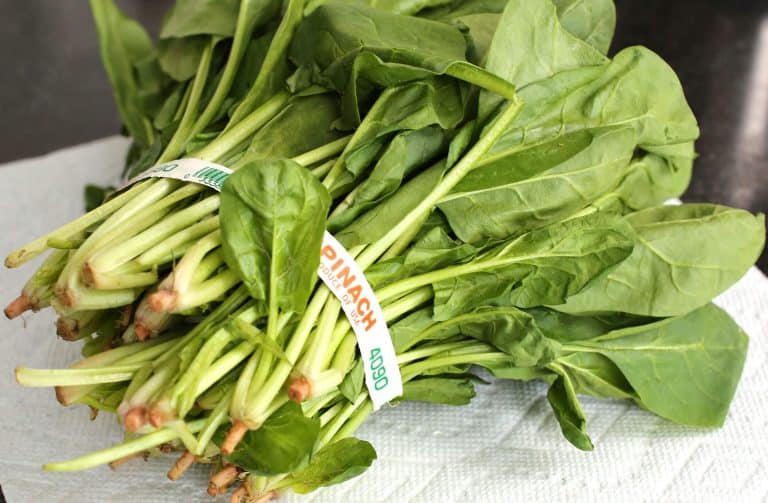 via happydays-365.com 
16. Microgreens
Microgreens are miniature or smaller versions of herbs, greens or veggies that are usually harvested when they're around 2 inches tall. They can be used in salads or can be tossed around easily to make a quick meal that's rich in nutrients.
Now, microgreens are also amazing with the greenhouses. Not only they grow quickly, but also they need lesser time than the other plants to get to the harvest.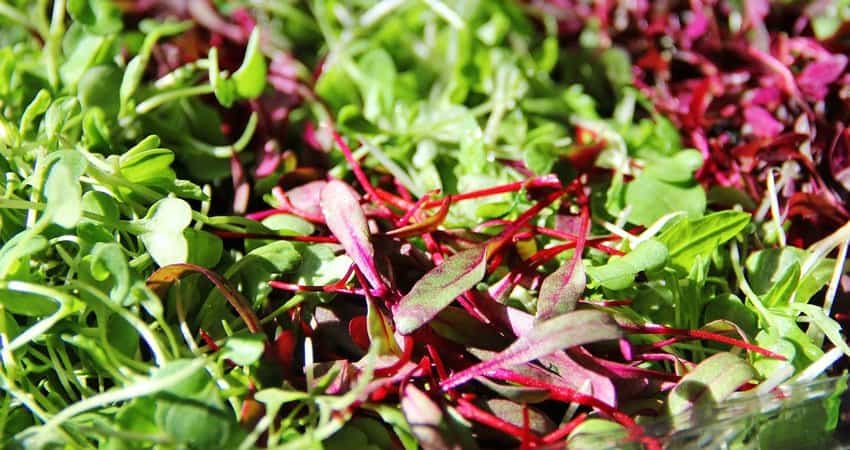 via foodtolive.com 
17. Leafy Greens
We all know how important it is to include leafy greens in our daily diet. So, I don't think I need to emphasize the need to grow them in the greenhouses.
They don't require much effort to grow. Furthermore, having them in your greenhouses will serve as a constant reminder to eat them as much as possible.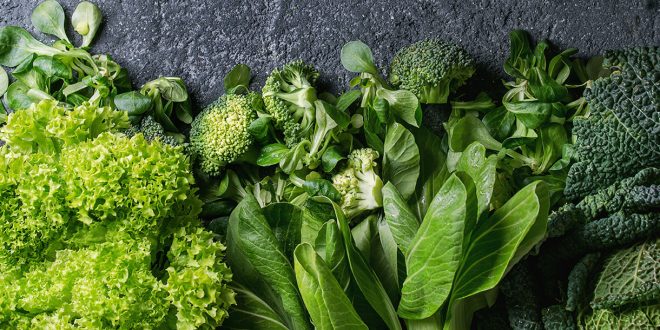 via liverdoctor.com 
18. Herbs
Now, I've already mentioned above that herbs are one of the reasons why I got into gardening in the first place. Be it basil, coriander, parsley, thyme, sage or any other herb, they are all pretty easy to grow, and you don't have to design a clear-cut gardening or farming strategy to have some nice herbs in the house.
Be it kitchen, plants in the courtyard or a garden, they grow anywhere without causing you much trouble. But growing them in the greenhouse can make it more satisfying, and also give you more produce than what you get in planters. So, why don't you give it a try?
Also this way, you get to add some spice to your food as well as your lives.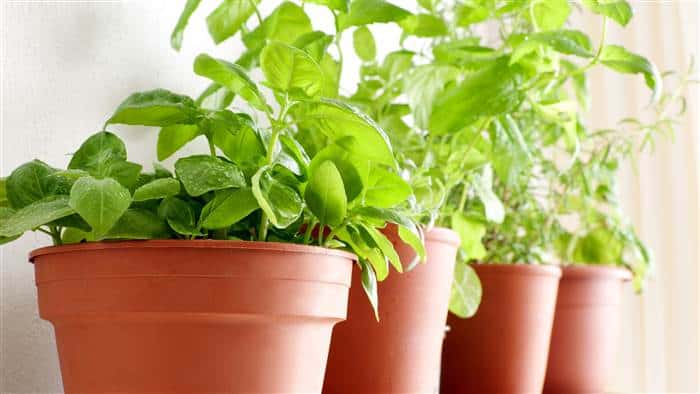 via today.com 
19. Bamboo
When I tell you that you can grow bamboo in your greenhouses, you might not really be interested in thinking that they aren't of much use. But trust me, they can be used in more ways than you actually think.
Also, they flourish really quick, and you don't have to give them any extra attention as they usually grow by themselves.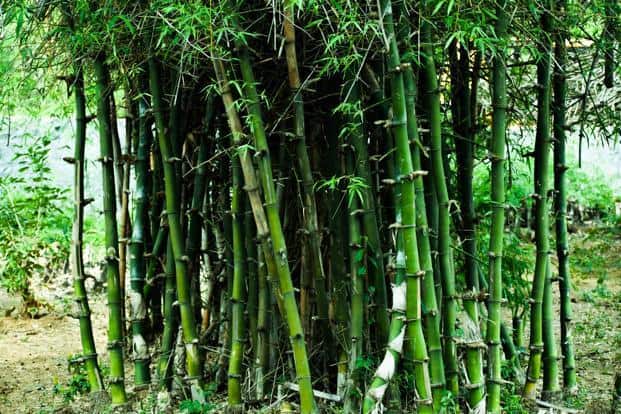 via livemint.com 
20. Mushrooms
I love mushrooms. I love how they add an amazing flavor and make anything seem like its gourmet. Also, they are very easy to grow.
However, there's one thing you must take care of – they can be harmful in case you don't know what you're doing.
But if you know how to do it right, you will not only be bestowed with enough mushroom for your recipes; you can also make some extra cash on the side by selling them out.
21. GInseng
Ginseng is a crop that's famous around the world for its medicinal properties. You might have probably heard a lot of people go speaking about ginseng tea and all the great things it can do to your body.
In addition to that, ginseng can also be an excellent crop to make some cash if you grow it in your homestead.
And greenhouses are great places to grow the crop as it gives ginseng enough heat and perfect conditions to harvest well.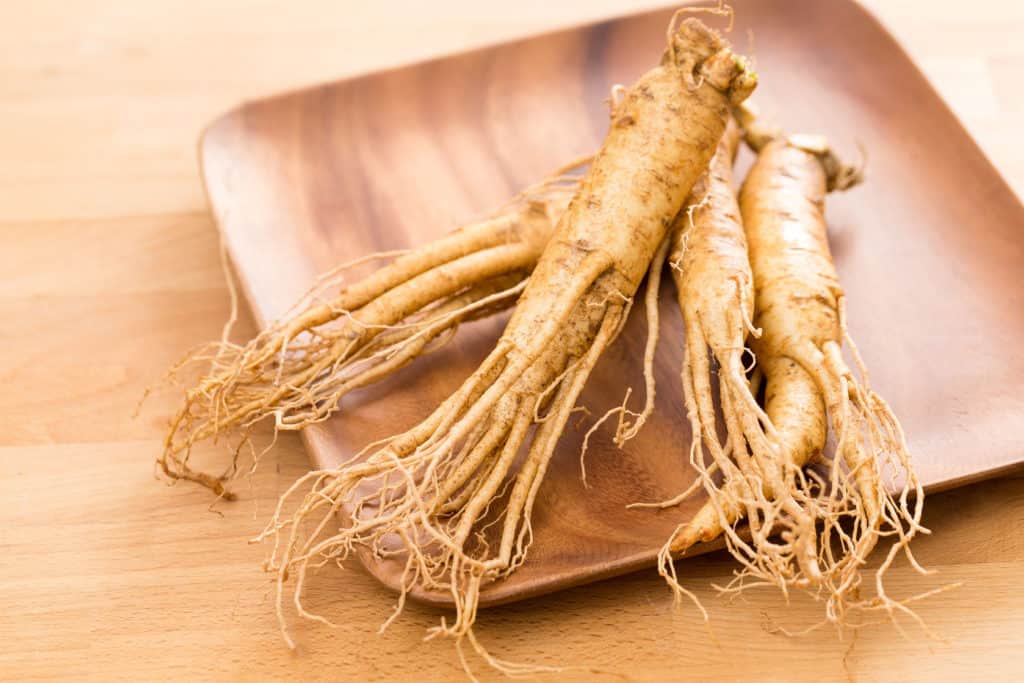 22. Garlic
Garlic is one of those things that can give your food an amazing flavor. And if you have some poultry around, then it also works great as a snack for your chickens.
Now, greenhouses are ideal places for you to grow garlic, as they can stay undisturbed that way and give you more produce.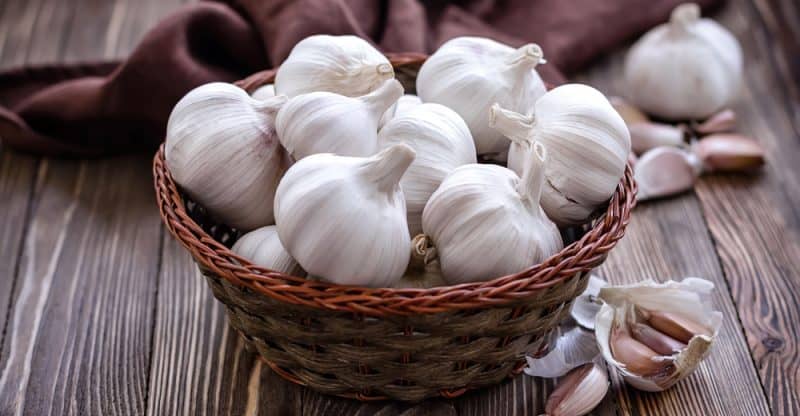 23. Gazanias
A lot of people might not have heard of Gazanias, but these flowers look so much like daisies. And the best part is that they come in so many different colors.
In case you're someone who likes to keep your house pretty with as many vibrant and gorgeous flowers as possible, then you might want to grow gazanias in your greenhouse too.
24. Coleus
Coleus is a beautiful perennial plant that's is not only easy to propagate, but also adds a great look to your house without being hard on you.
If you're tired of growing only veggies, fruits and herbs, then this plant can be an excellent addition to your greenhouse to give it an awesome visual appeal.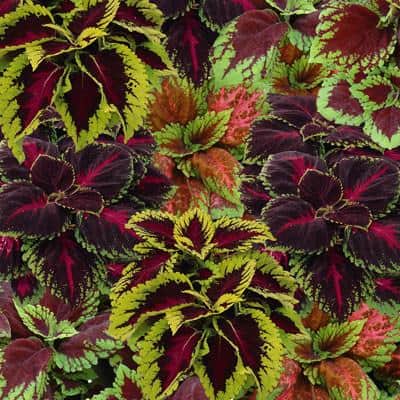 25. Chrysanthemums
My mom absolutely loves chrysanthemums – how they grow in full bloom and how they are available in a variety of hues. She likes putting them up in a vase, or just in a shallow vessel filled with water.
So, when I came to know that they can be easily grown in the greenhouse, I immediately bought some and planted them to give her a surprise. And boy, she was elated!
Some of you might probably be confused as to what chrysanthemums are, but you might have heard of these beautiful fall flowers called 'mums'! Yes, they both are one and the same. And they fit amazingly well in your greenhouse.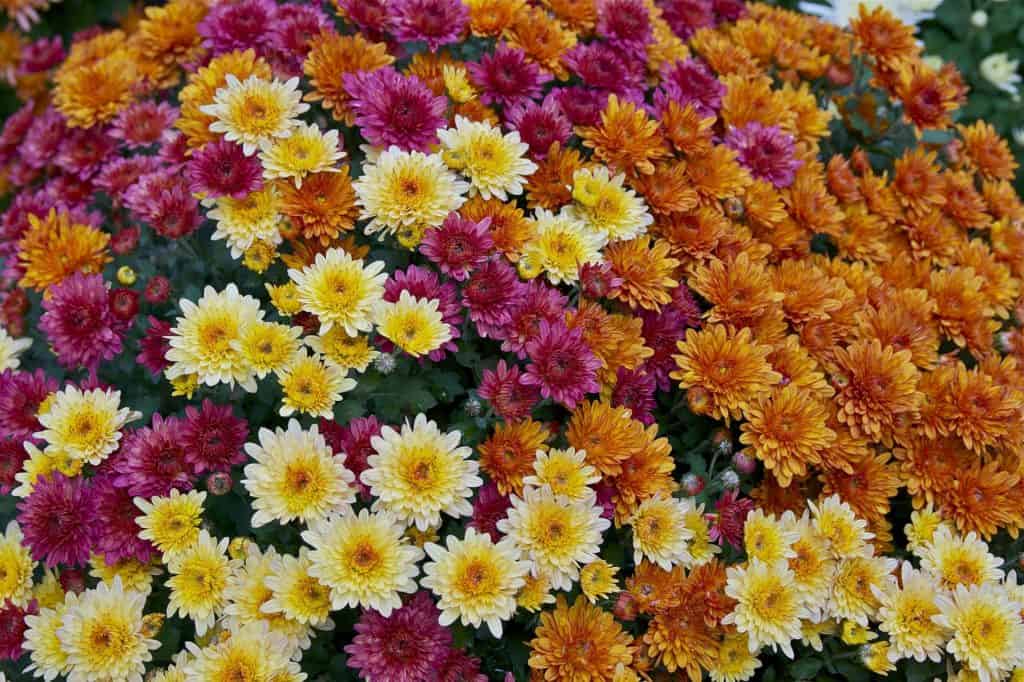 26. Pansies
I like Pansies because they are one of those flowers which give away the onset of spring. They have this beautiful hue that not only adds color to your yard but also to your hearts.
It is, of course, a great thing that pansies can be grown in the greenhouses because this way, you can feel the beauty of spring, way ahead of its time.
27. Poinsettias
Poinsettias are other beautiful plants that belong to the flowering family. You might have seen them being used in Christmas decorations.
These are one of the plants that can be grown in the greenhouse easily. What's more, you can even earn some extra cash by selling it out during the holiday season.
But make sure you don't grow them if you have cats around because Poinsettias can be harmful to them.
28. Ferns
One thing I love about these ornamental plants is how beautiful and simple they are. And when I learned that they could be grown in the greenhouse, I was absolutely delighted.
This way, I didn't only get to have a beautiful greenhouse but also had a great option to choose from and place it in the vases, whenever I wanted to decorate my home.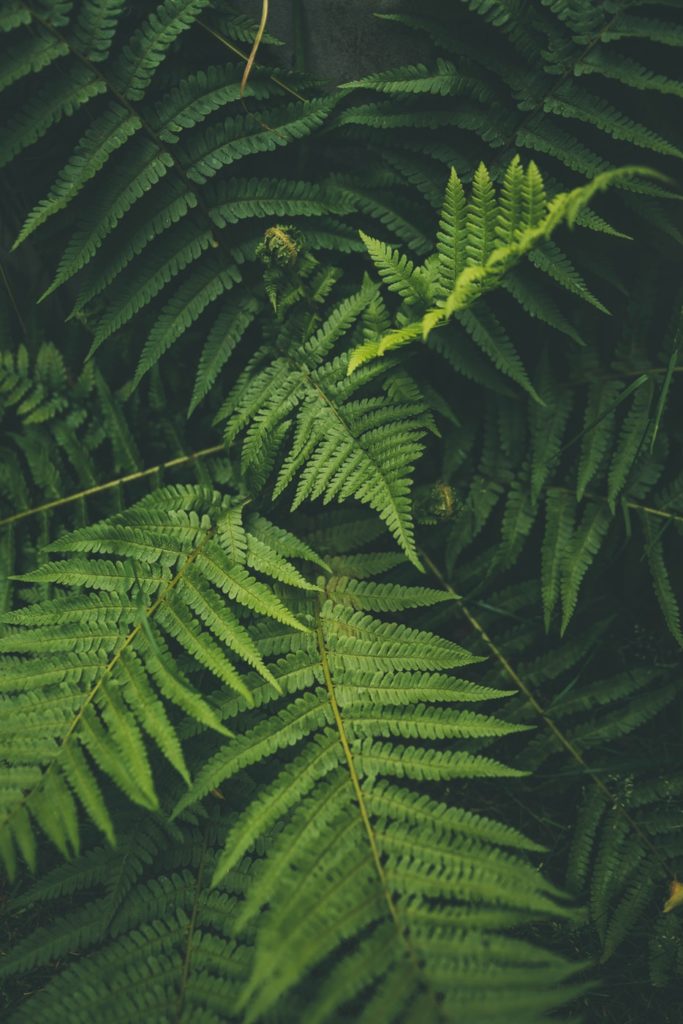 29. Caladiums
Also referred to as 'Elephant Ears' owing to their shape, caladiums are great for decorating your home and add also add some color to the greenhouse. They also work well with your flower arrangements.
The best part about these ornamental plants? They can be easily grown in your greenhouse without giving them a lot of attention.
30. Salvia
Whenever I see the gorgeous purple color of Salvia, I feel happy that I made a decision to grow them in my greenhouse. And why not? It gives out a beautiful feel of a meadow or a garden every time you look at it.
If you are looking for an elegant and luxurious addition to your greenhouse, then you might want to consider planting some Salvia.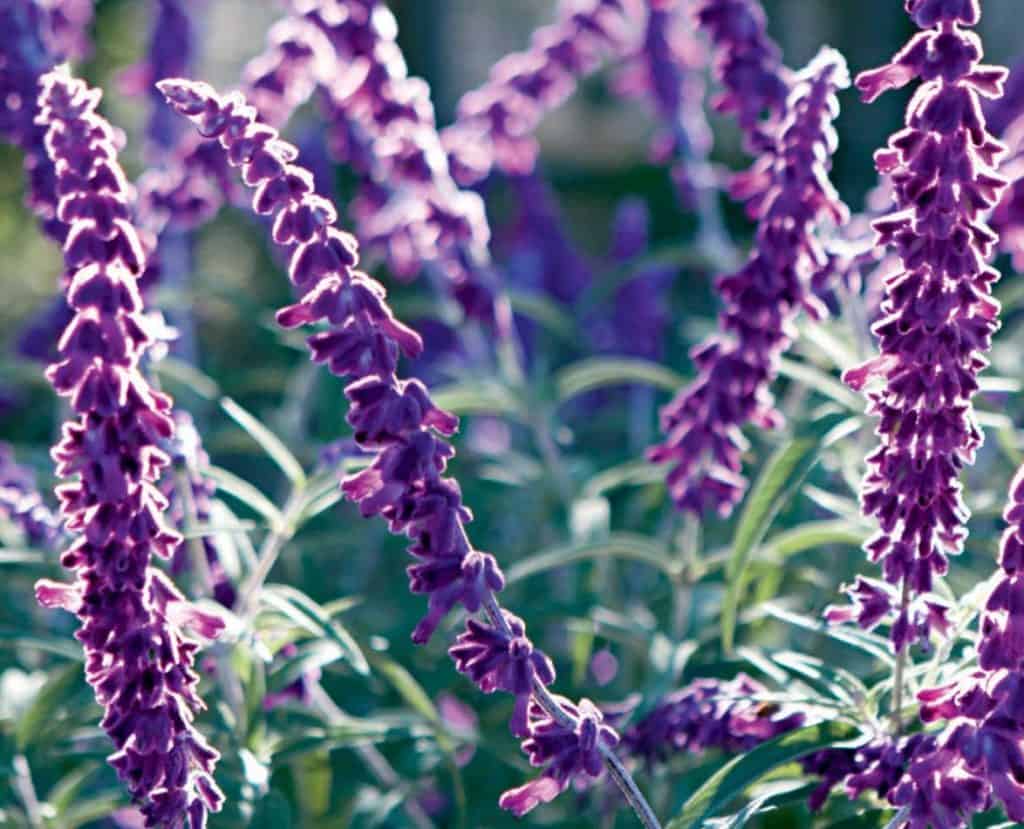 31. Petunias
The one memory I have of petunias is how my mom used to decorate our house with them during the summers and springs of our childhood. I also faintly remember how my mom used to say that it's much cost effective to grow them at home.
So, when we set up a greenhouse, I decided that I'd grow some petunias for myself and take a walk down the memory lane, whenever I want.
32. Impatiens
Impatiens can be quite cute and colorful at the same time. And the best part, you can grow them in your greenhouse whenever you want to give it a stroke of different colors.
What's more, you can even use some of them to decorate your house whenever you desire, by simply placing a few of them in a planter, or in a vase.
33. Geraniums
These are another kind of flowering plants that can be a great addition to your greenhouse. However, they often require more time than other plants for a full bloom. And I believe that growing them in the greenhouse will actually give geraniums the time they require to grow.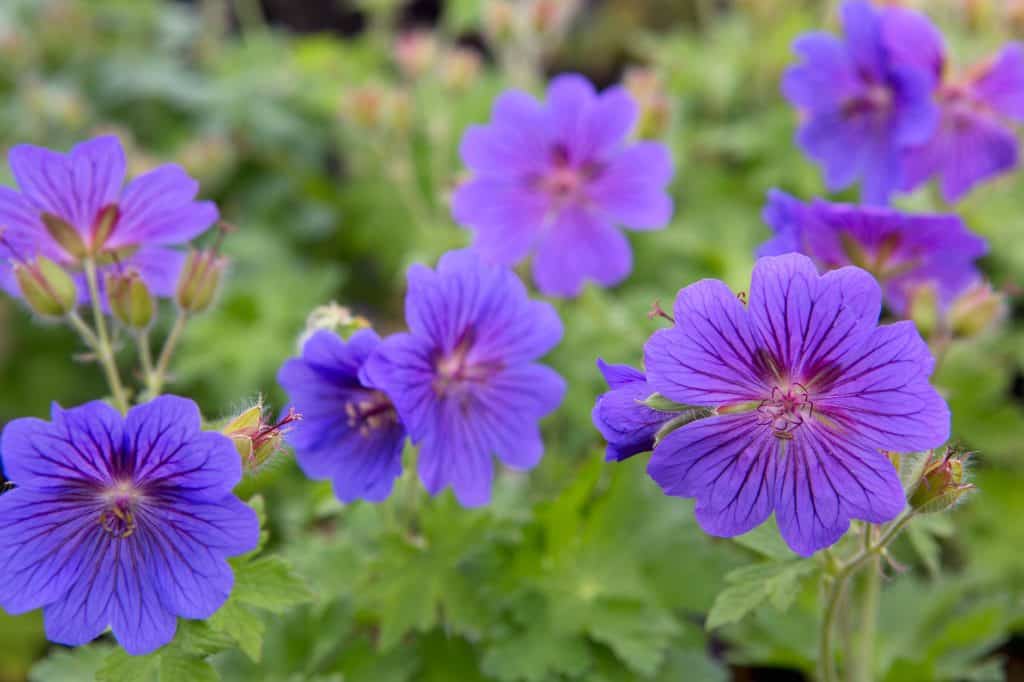 34. Baby Carrots
With this, we are once again back to the food-based plants. Now, baby carrots are an amazing choice of plant to grow in a greenhouse, so long as you don't place them in containers.
Containers are for full-grown carrots, which probably need a lot of depth to grow to their maturity. Baby carrots, on the other hand, don't require these at all. So, just go ahead and plant a few of these in the greenhouse.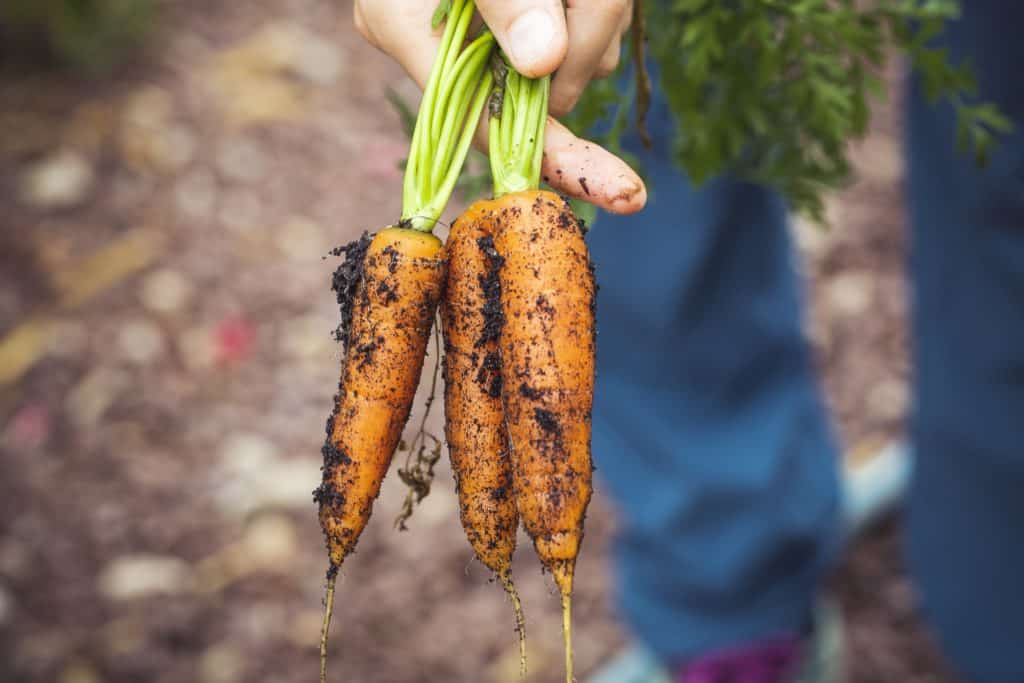 35. Pumpkins
I didn't grow pumpkins in my greenhouse as it is a smaller one. But if you happen to have a larger greenhouse, then this might be an excellent choice of plant.
With ample space, time and patience, you can actually grow your own pumpkins.
Home-grown pumpkins for Halloween! Now, how does that sound to you?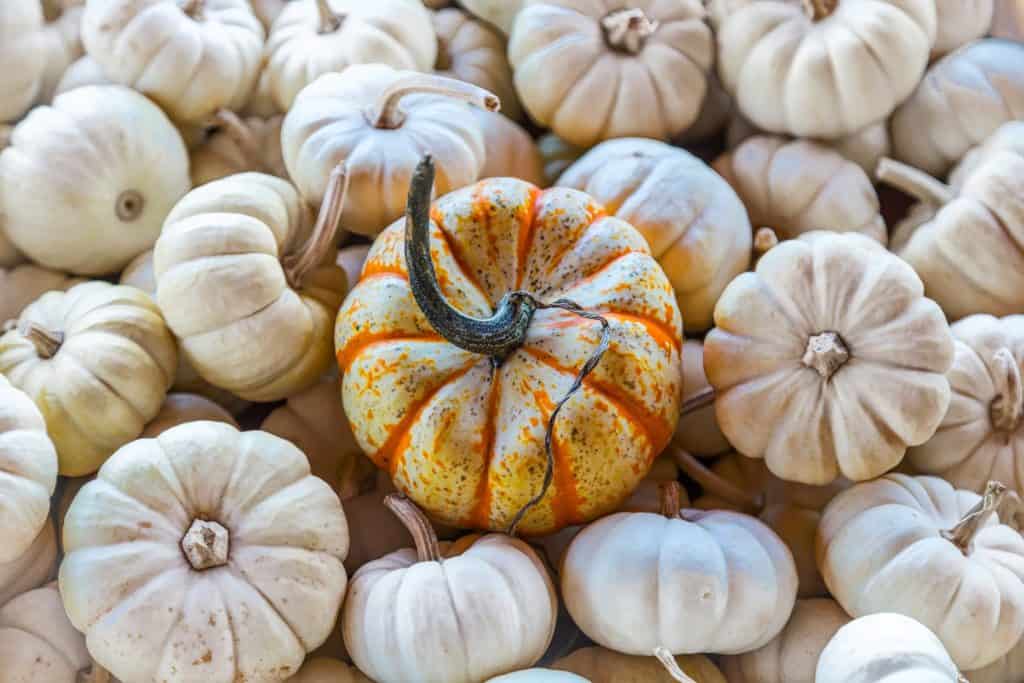 36. Broccoli
I cannot probably explain in words as to how much I love Broccoli. There were days when I used to eat it every single day. And I honestly don't get it when people say that they hate eating it. I mean, what's not to like about them?
So, when I realized that I can actually grow broccoli in my greenhouse, I jumped in joy. And when we had our first produce, my happiness knew no bounds. They grew so naturally, and the produce was much better than what I used to get in a garden bed.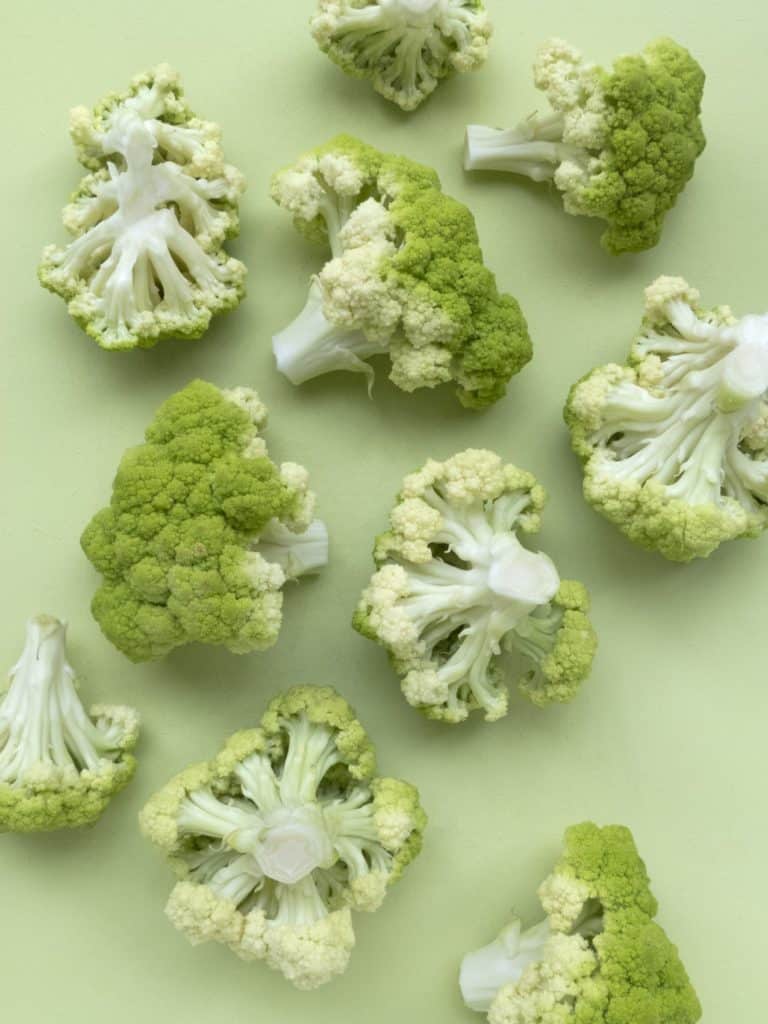 37. Sweet Corn
I once saw a TV show where they grew Sweet Corn in a greenhouse, and it was breathtaking. So I decided to give it a try, and I must say, I am not disappointed.
Now, I don't really need to go out to the market whenever I crave corn on the cob or some corn cheese macaroni.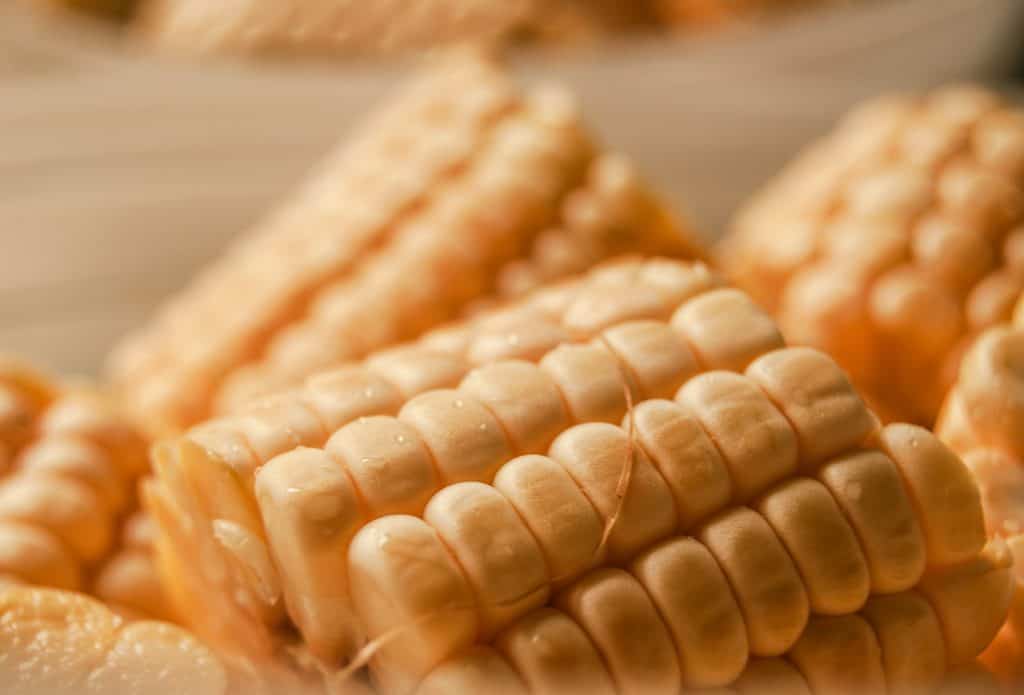 38. Leeks
Not only can you grow leeks in your greenhouse, but also help increase the overall harvesting period by controlling the temperature.
You can even go for a second planting in the greenhouse because it gives the necessary time for the plants to grow in isolation.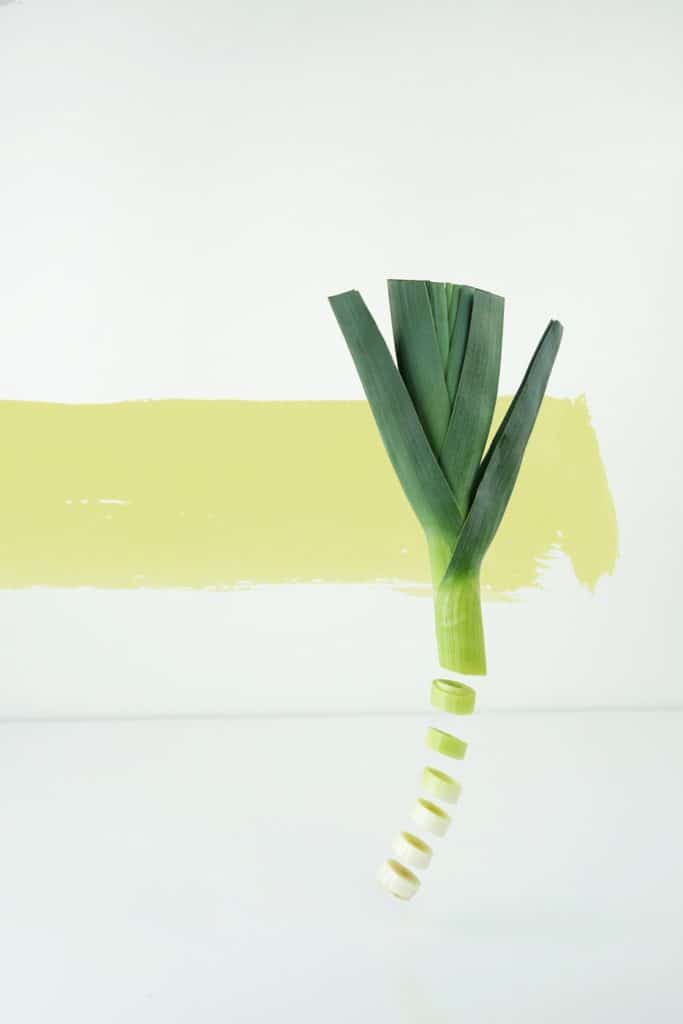 39. Onions
Growing onions can in the greenhouse can be a great idea as they get the right amount of temperature for growing and harvesting.
Furthermore, the greenhouse also gives your onion plants the required amount of time needed to grow to their maturity,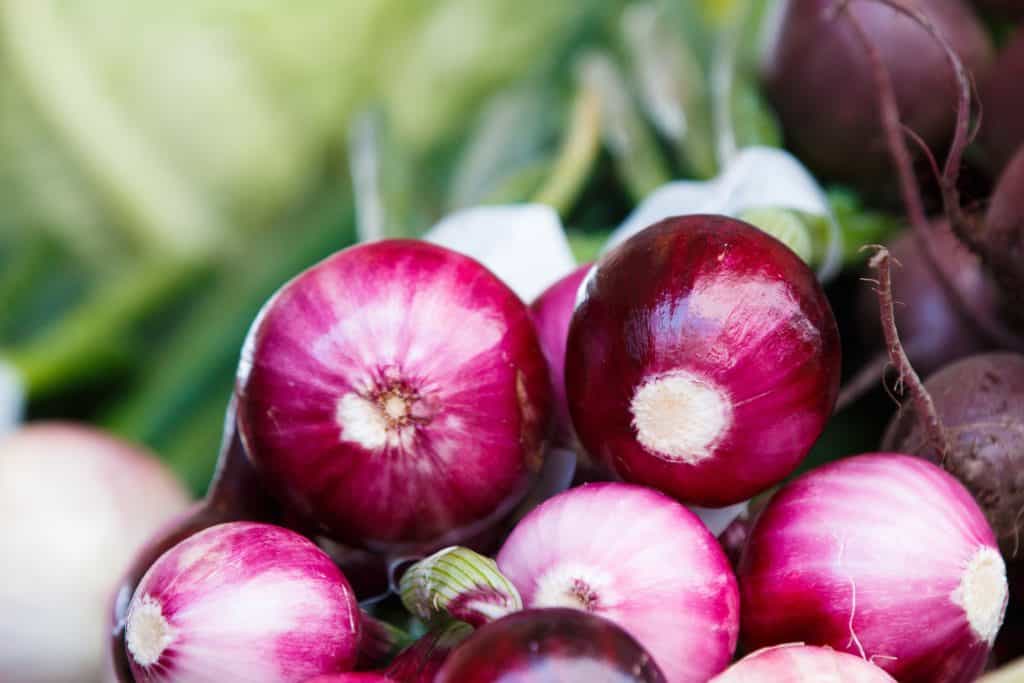 40. Brussel Sprouts
Just like with leeks, a greenhouse can also help extend the growth season of Brussel sprouts. So, if you're done with the first harvest and are aiming at a second planting in the fall, you can just grow these sprouts in the greenhouse and wait for them to mature. You won't be disappointed.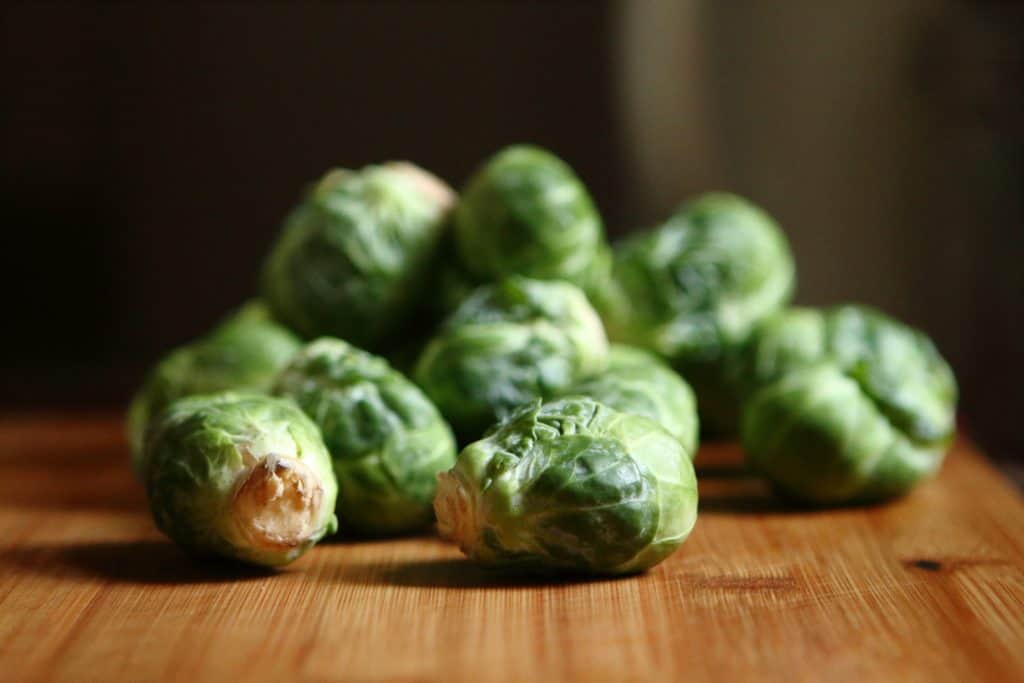 41. Peas
When you think of a pea harvest, you usually picture a farm in your mind. That's because most people usually grow peas on a farm.
But do you know that they can be raised in a greenhouse equally well? I know that you might probably be worried about the size of the harvest, but if you happen to have ample space in your greenhouse, then there's really nothing for you to worry about.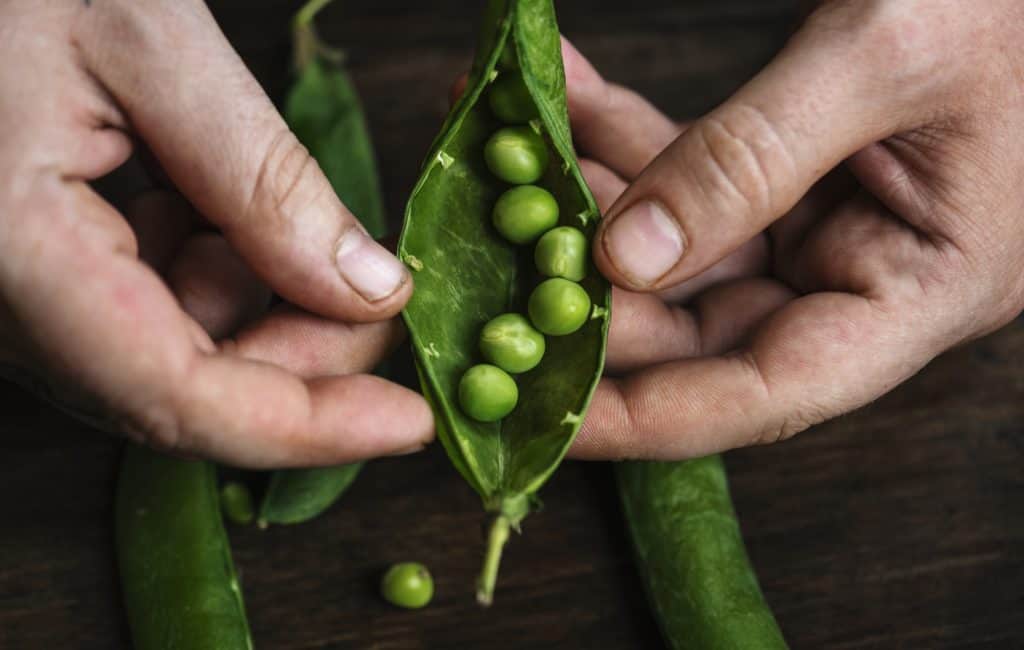 42. Cabbage
Generally, cabbages are grown in cold weather conditions. The can also be grown in warmer temperatures, but driving away all those bugs and insects can be a real pain, which you don't have to bother about in colder seasons.
However, if you decide to grow cabbage inside your greenhouse, you can adjust the temperature, and even extend its growing season.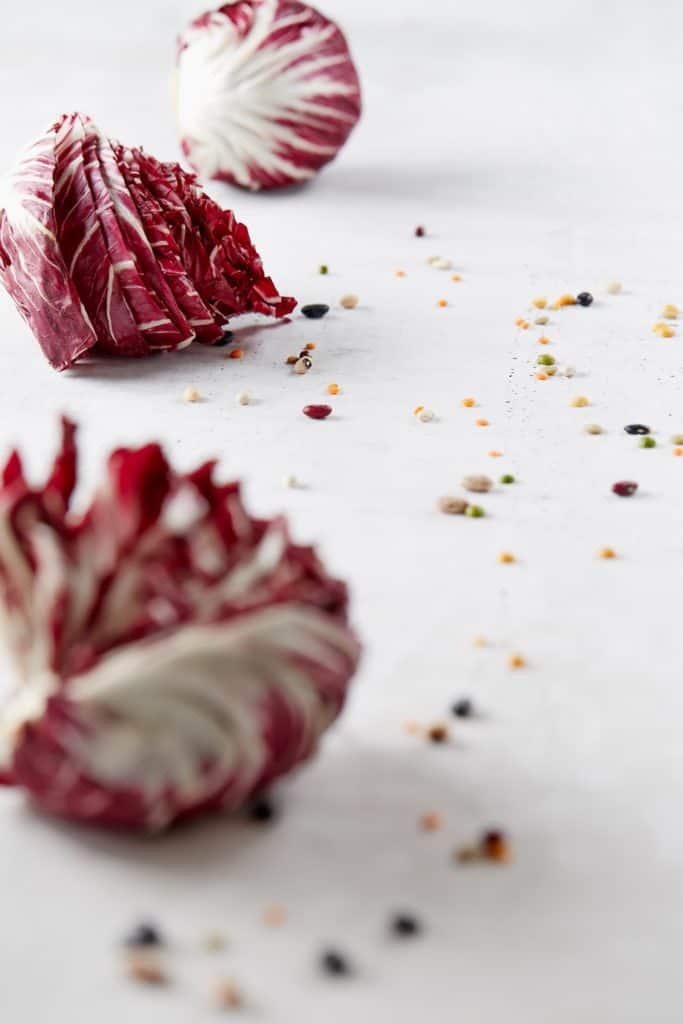 43. Melons
Be it watermelon, muskmelon, cantaloupe or any other kind in the melon family; you can grow it in your greenhouse without any issues.
All you have to do is ensure that they don't run over the area like creepers usually do. To avoid this, you can probably make use of a trellis and have an organized growth area for the melons.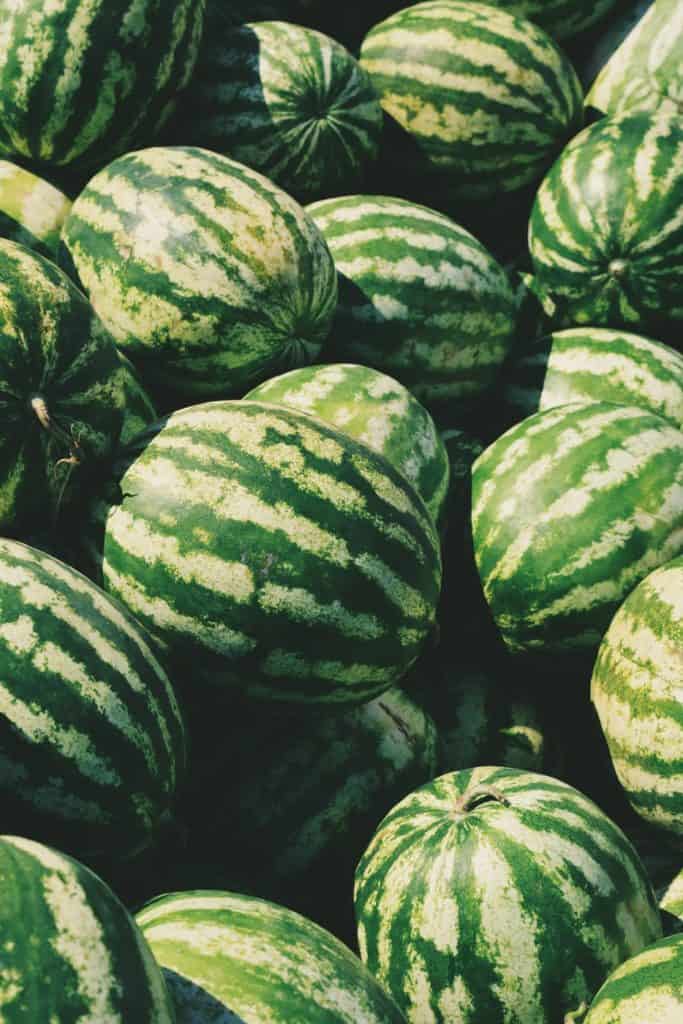 44. French Beans
One thing I really like about greenhouses is that they extend the harvests. This is the case with French Beans too. You can grow the crop for the second time and have more harvest than usual.
This works because planting these beans in the greenhouse will give you an earlier harvest than the one you would usually get in a standard farm.
45. Sweet Potatoes
Again, sweet potato isn't necessarily a crop that comes to your mind when you talk about 'heat-loving plants'. But then, they are amazing with the greenhouses, and planting sweet potatoes for harvest here will never give you a regret.
Who wouldn't want to have a stock of this amazing vegetable right at their home, given the number of ways it can be used in cooking.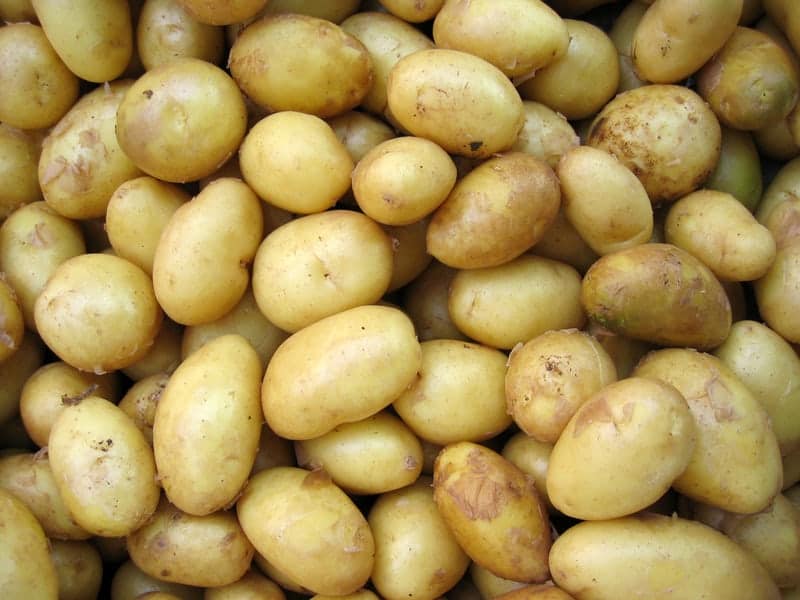 46. Lettuce
I have been growing lettuce in my garden for a very long time. But once we set up our greenhouse, harvesting the plant became even more easier.
Lettuce doesn't require a lot of space really, and the greenhouse provides ideal conditions for the plant to grow without any hindrance. And what time of the year would be great for raising lettuce you may ask? Late summers would be absolutely perfect.
47. Eggplant
Eggplant is another tender crop that you can grow in your greenhouse during the summer months. You might not actually know it, but eggplants do love some heat.
And the warmer conditions that greenhouses provide helps you get a good harvest of eggplant for your household requirement.
So, if you are a someone who is a huge fan of eggplant, you might want to try growing them in the greenhouse for a season and see how it goes.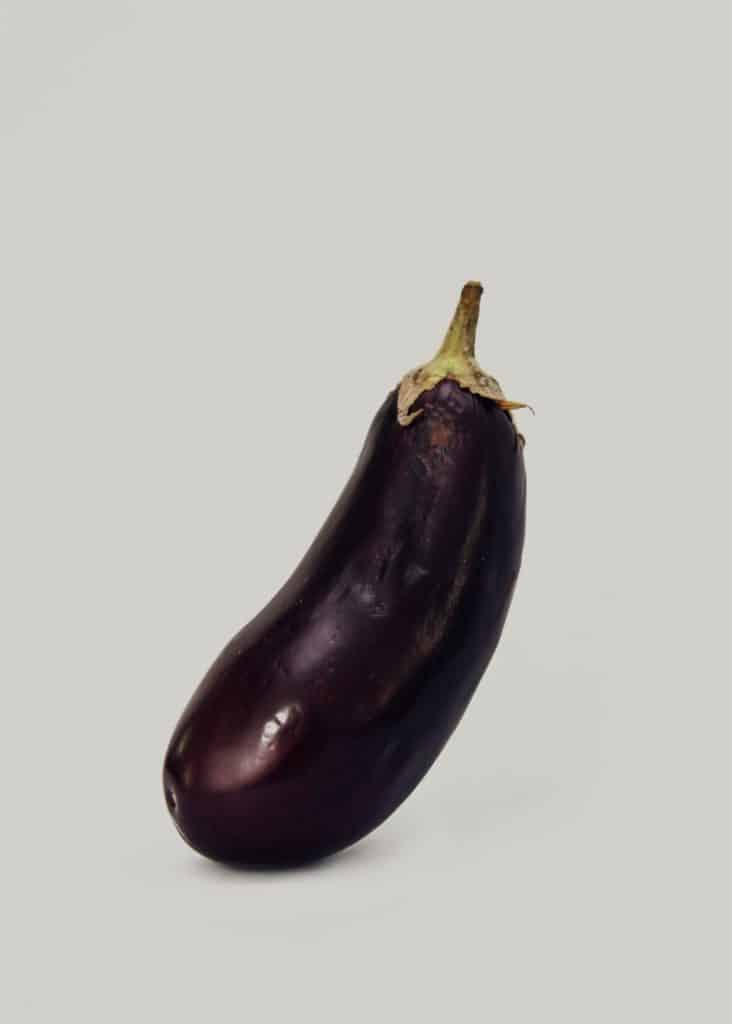 48. Beets
I used to hate beets as a kid, but as time passed, I've grown to love them. Especially how they can be used in a variety of recipes – be it cooked food, salads, or juices.
One of these years, I have tried growing beets in my greenhouse. I wasn't really sure of the results, but I must say, I was really surprised at the harvest. They grow really fast. You can see them ready to be harvested within 60 days.
It initially grew to about 1.5 inches in diameter, which I usually find perfect for cooking. But then, I actually observed it growing much larger, as far and long as there was room for them to grow.
If you tend to use beets often in your household, then you should probably try planting them in your greenhouse.
49. Turnips
Now, turnips are another great crop to harvest in the greenhouse during the cold weather seasons. Since these are among the veggies which fail to pollinate in the harsh conditions of warmer seasons, you can try harvesting them in your greenhouse during the colder months.
The controlled temperature within will provide ideal environment required for the crop to mature.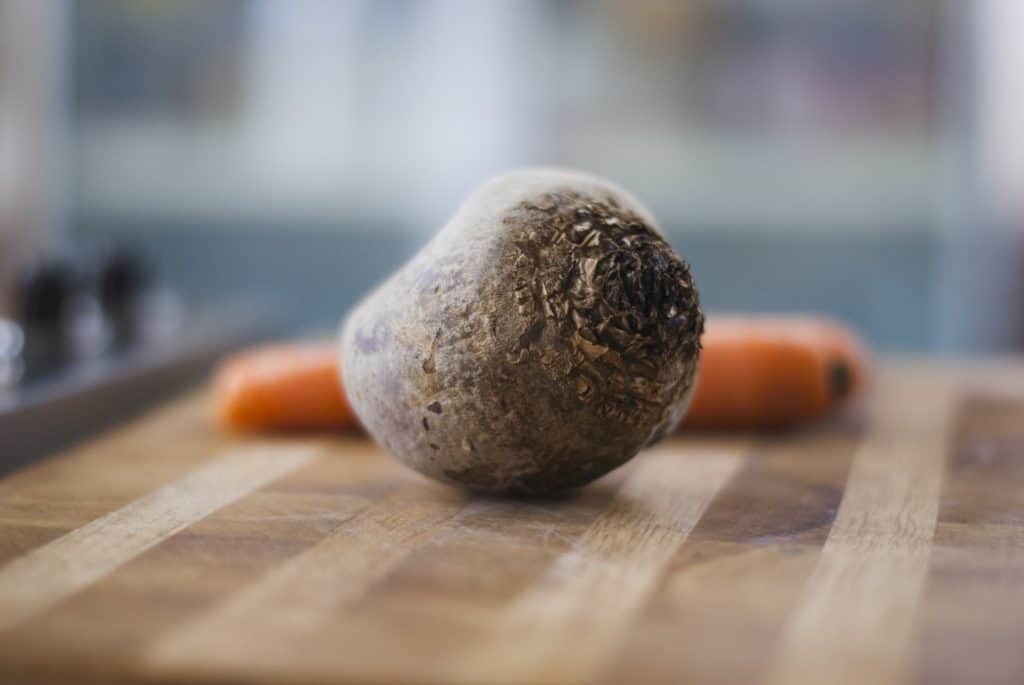 50. Radishes
Radishes can also work well in your greenhouse during the colder months if you can take proper care of it.
Usually, this vegetable needs to be planted in fertile and well-drained soil for it to grow successfully. So make sure the soil in the greenhouse meets these requirements.
You can also grow them like carrots by placing them in the containers until they grow to the maturity.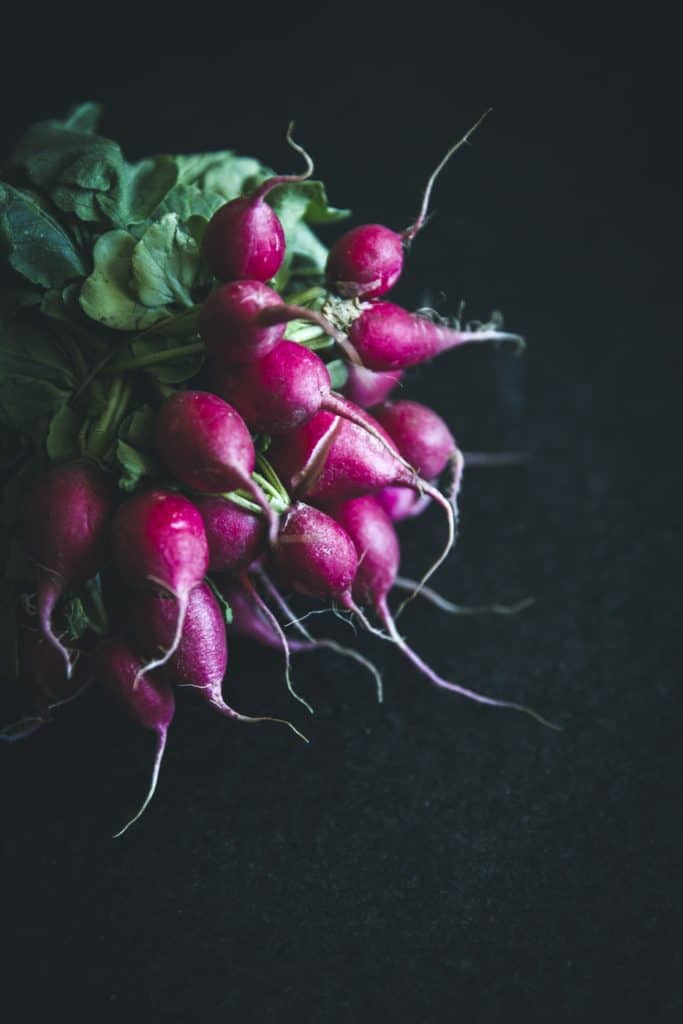 51. Kale
Kale is one of the easiest plants that can be grown in a greenhouse without a lot of hassle. Like radishes and turnips, Kale can be harvested well in the colder weather conditions where they are left to grow steadily.
And due to the extended harvesting characteristic of the greenhouses, you can grow Kale for the second time in a year, and believe me; it tastes completely different in the second harvest.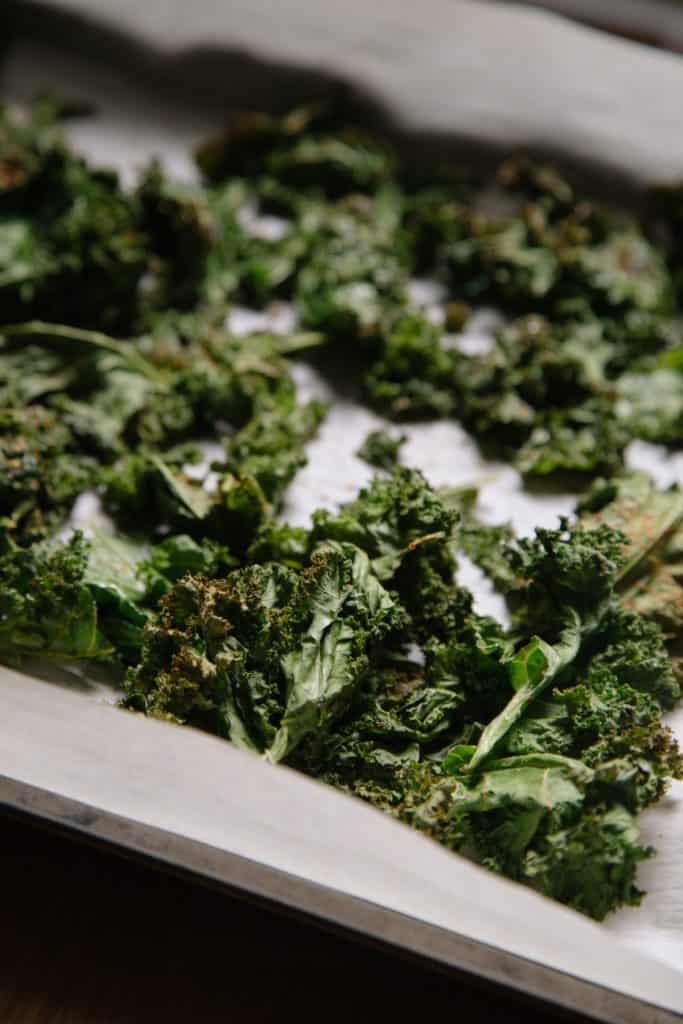 52. Watercress
You might not believe when I tell you that you can grow watercress in a greenhouse. Hell, even I couldn't believe it myself until I did it so myself.
But the truth is, watercress can actually be raised faster under a glass than in the outdoors.
So, if you happen to be a fan of this aquatic plant that's great for soups and salads, then you might want to grow it in your greenhouse. 
53. Cauliflower
When I was on a diet, I replaced the usage of rice with cauliflower. It was then that I turned a huge fan of this vegetable.
So, the last one on the list of greenhouse plants is cauliflower. You might probably be skeptical about planting it in your greenhouse, but they do just as well as other plants on the list.
All you have to do is ensure that you plant it during the colder months, and control the temperature accordingly.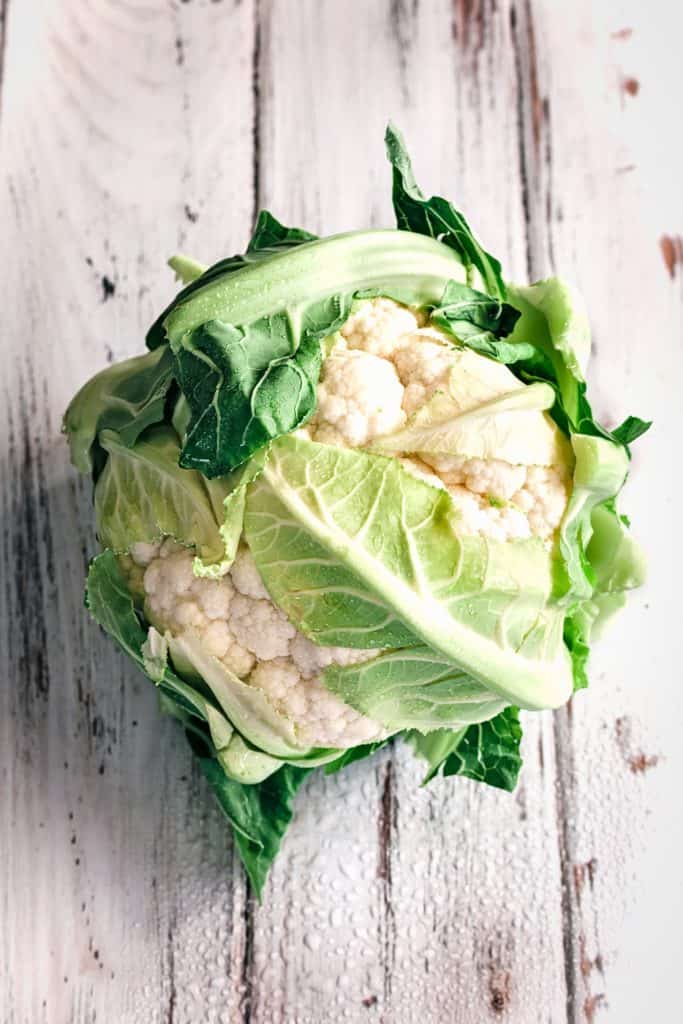 Conclusion
So finally, we've come to the end of the list, and you have 53 amazing plants to choose from for your greenhouse. Here's hoping that you will have an amazing luck with these as much as I did.
And in case you have anything else to add, something I missed or didn't know, or something you want to share, do share your thoughts below.
See you soon!
Related Articles
72 DIY Greenhouse Plans to Build Easily in Your Own Garden
Effective Tips for a Weed-Free Landscape Design Today
7 Best Greenhouse Plastic | Buyer's Guide and Reviews
5 Best Sod Pluggers Right Now | Buyer's Guide
5 Best Weed Barriers and Landscape Fabric for Happy Gardeners
Where to Find Good St. Augustine Grass Seed & How to Grow It
13 Best Lawn Sprinklers | Review & Buyer's Guide
11 Best Crabgrass Killers Right Now
11 Best Mosquito Fogger Insecticide
9 Best Fertilizers for Petunias Right Now
9 Best Fertilizers for Hydrangeas
13 Best Poison Ivy Killer Reviewed