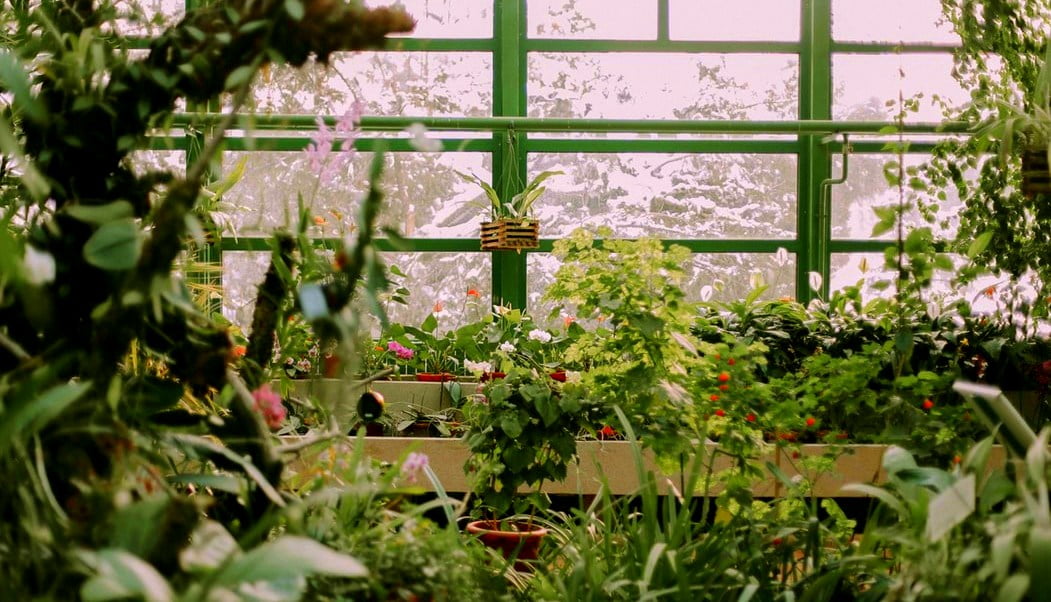 Do you wish to take control of your flowers and food's growth? If so, then you should really think about buying some greenhouse plastic to begin building your agricultural haven. It has been found that a little over 1/3rd of modern households in the US are growing their own food now. This development has taken place because of something more complex and isn't just a passing trend.
Growing plants at home allows these homeowners to save up on groceries while making healthier lifestyle choices. Some may even benefit from the beautifully therapeutic effects of gardening.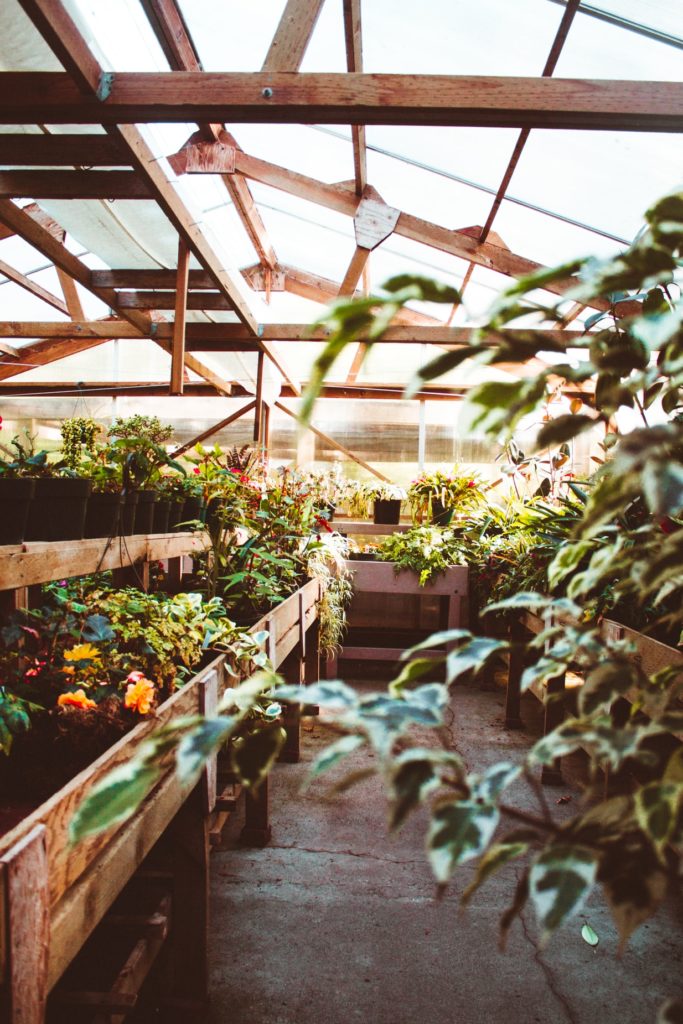 All of those people who don't have enough space or land can even look into something that is known as vertical gardening. This has proven to be quite a terrific method of growing your own plants right at home and probably with the help of some great greenhouse plastic.
It may be your first time around using greenhouse plastic, or you may have absolutely no idea what we're talking about. Don't worry – you have arrived at the perfect buyer's guide. Here, we will be digging into everything you could possibly want to know about greenhouse plastic, before introducing you to 7 of the best greenhouse plastic products in the market.
Research has proven that growing your own produce has a lot of health benefits. At the very least, you will be boosting your daily moods while the increasing levels of Vitamin D in your body will lower your overall risks of developing dementia.
There is a whole lot more that goes into gardening. You need to discover this enjoyable activity and all the savory fresh produce that come from it.  
Best Greenhouse Plastic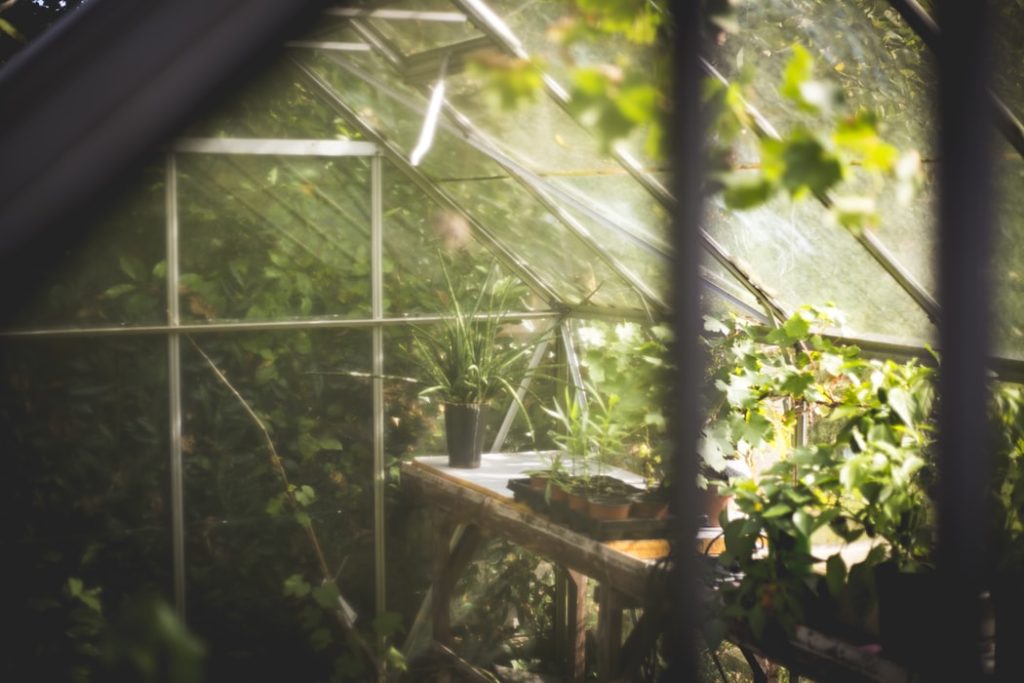 Grower's Solution is a relatively new company because it was founded about a decade ago. Even though this may be the case, they have clearly captured the market with their selling proposition – agriculture. Due to the reason that they are a small-scale company, people often ask the question whether they are good enough to meet specialist demands. To their surprise, however, the company has products that meet exacting demands from the most professional customers. With just a few tweaks to their normal directions of usage, their products don't only fulfill their promises but also follow through as the best greenhouse plastic providers in the market.
Among the biggest reasons why we think Grower's Solution is the best is because of the materials they use. Their greenhouse plastic is made from polyethylene – which is known as the industry standard for their genre of products.
Other than meeting the industry's demands, their greenhouse plastic can also be bought at a great 6 mils thick. We're here to tell you that this thickness promises the best levels of durability along with great defenses against punctures with torsion strength.
As these products are durable, as proven by the thickness of their greenhouse plastic, Grower's Solution also offers their customers a comfortable 4-year warranty.
Way past the qualities of materials used, this greenhouse plastic takes it one step forward by adding extra reinforcements so that you wouldn't have anything to worry about. We're talking about how their products are treated with protection against UV radiation.
How does this help, you say? Well, this treatment means that the greenhouse plastic won't be degraded due to the direct sunlight it receives. They have also treated their products with special infrared additives. This means that your garden will be safe in every climate so as to deliver additional levels of warmth where the sudden cold could snap your plants.
Pros
Made of polyethylene
Treated for UV protection
4-year warranty
Guarantees 91% light transmission
Cons
Can only be found in 2 sizes 
Suncover is a little different from the other companies on this list because of the fact that it isn't its own organization in terms of autonomy. Suncover is actually a subsidiary brand under the umbrella of the Ginegar Corporation.
This doesn't make much of a difference because Ginegar has spent years growing into a very well-known company its industry due to its range of best greenhouse plastic products. This is because of the fact that Ginegar has managed to make a lot of agricultural cover products and they have been doing so for approximately half a century!
What's more? This company, that is based in Israel, had a problem statement of coming up with products that could withstand the brutal heat in the Middle East. This little-known fact, however, isn't heir USP. Their best and most surprising offering for the market is the fact that they probably have the least expensive product on this list.
We've already discussed the fact that this product was designed in a region which is famously known for its brutal summers and harsh sunlight. This is why it shouldn't be much of a surprise that the greenhouse plastic products from Suncover have very strong levels of protection.
As a matter of fact, this particular product offers levels of protection that may be missing from so many others. One such example is the fact that this product has been treated by UV protection – which is, again, not much of a surprise.
One of the unusual treatments of this product is that it is manufactured with anti-dust protection. This treatment is quite cutting edge as the greenhouse plastic cannot create static charges which are known to attract dust.
This product from Suncover uses materials that meet all the expected standards of the industry. One such example is that the greenhouse plastic has been made from polyurethane of 6 mils thick – which, as you already know, is the minimum standard. You can be sure that it won't tear or puncture easily.
Suncover takes it one step further by including metallocene in the materials used for this product. This material is what would truly set this product from all the others as this is what helps this product to form more regular bonds. This would help consumers by making the greenhouse plastic much stronger which distributing all its protective qualities much more efficiently across the product.
Pros
Least expensive products in our review

Made of polyethylene

Treated with UV protection

Diffusing light via its 6 mills thick plastic

4-year warranty

8 different sizes – all of which will have an anti-dust additive
Cons
Does not come in large sizes

More opaque as opposed to other products
When we're talking about greenhouse plastic or just about any constituent of your greenhouse – Green-Tek is a well-known player in the market. This company specializes in products that are focused on greenhouse products and it wouldn't be much of a surprise that its greenhouse plastic is probably the most durable in the market.
The very first thing we would like to say here is that every quality standard that one would expect from greenhouse plastic products would be present here. This is because of the fact that this company has crossed all the T's and dotted all the I's in terms of meeting the industry standards.
Other than the minimum industry standards, this product has been rated at a light transmission of 92%. Due to this rating, users will find that their plants will not lose out on the elements that are halted by opaque plastics.
When it comes to thorough greenhouse plastic, no product will be as thorough as Green-Tek's. This is because of the fact that they have more than 30 years of experience in their field and their products have been functioned with the most efficiency and durability.
This company took it one step further by promising that their UV radiation treatment would provide protection that is about 33% better than their average competitors. What's more? Their products have been rated to be 164% resistant as opposed to the probability of tearing of polyethylene films.  
Pros
14 different sizes for its 6 mills thick plastic

Treated with UV protection

More durable as opposed to the other products in the review

Made from polyethylene and offers a 4-year warranty
Cons
Cannot be found in larger sizes 
This particular product is truly unique because its deliverability doesn't miss its mark and has been rated accordingly. What makes this product slide down our list is simply the fact that SHANS chose not to reveal too much about their manufacturing process and do not even have so much as a website.
Even though all of the above was the case, this product has managed to bring about arguably one of the best all-round values from the market. So much so that they went as far as offering their customers a 25% longer warranty of 5 years.
Even though most of the finer details of this product have been omitted, SHANS came through by providing its customers with information about their standards of quality. All of these standards fall along the lines of everything customers would expect from manufacturers.
Among these quality standards, SHANS has confirmed that their product has been made with polyethylene and has been rolled up into sheets that are 6 mils thick. This information from the company has then been followed up with the fact that it offers its consumers with a 4-year warranty.
Their greenhouse plastic has also been treated with the UV protection we spoke about in other products. Lastly, these sheets also feature some very helpful labels that signify which sides of the plastic are made for the interior and exterior of the greenhouse.
Pros
Treated with UV protection and offers a 92% light transmission

Product is guaranteed to be more durable than most
Offers a 4-year warranty
Made of polyethylene
Cons
Cannot be found in larger size 
Bootstrap Farmer is the latest start-up on our list and they have already managed to secure a pedigree that promises great levels of quality. This company had been specifically started up because a restaurant owner wished to grow its own materials for better quality for the items in his menu.
After this humble ideation had been materialized, Bootstrap Farmer went ahead with sort of backyard project that was inspired towards providing consumers with greenhouse supplies and equipment. This is why they don't just offer their consumers with greenhouse plastic and instead provide a 360 degrees service. All of the above said that this product was the better greenhouse plastic products out there, considering other players in the market whose products are meant for mass distribution and not niche specialization.
Even though these products have been intended for mass distribution, the company was able to form a cult following from consumers who wished to construct greenhouse tunnels. As a matter of fact, this product can follow through for any conceivable size or shape for a greenhouse. All you need to do is choose one of the 11 dimensions offered by Bootstrap Farmer and you can go ahead and design your greenhouse tunnel.
Due to this unique selling proposition from the company, chances will be that you will find the most diverse range of cuts here as opposed to other products.
If you are browsing through for your tunnel greenhouse(s) then Bootstrap Farmer's products are the perfect option. As this is the industry standard, all of their products have been treated with UV protection. Bootstrap Farmer, however, takes it one step further by offering so many more specific protections that weren't available in so many other products that were reviewed by our experts.
Other than the rare anti-dust treatment on these greenhouse plastics, this product also features the ultra rare 5 layer technology that promises much more durability and control than the products on this list.
The company didn't just stop there though. Bootstrap Farmer's greenhouse plastic provides its customers with 90% light transmittance. If you don't understand this technical jargon, we can promise you that this is a little more than simply decent. Other than this, the product also offers consumers with a 20% light diffusion – which means all your plants will receive an equal distribution of light.
Pros
Made of polyethylene

Can be found in 11 different sizes

6 mills thick material has been treated with UV protection treatment

Guarantees a 90% light transmittance

5 layer technology that features anti-dust protection
Cons
Most expensive product on our list

Cannot be found in small sizes
Agfabric came up with their greenhouse films which are also being called agricultural plastic or poly-film.  These products were found to be ideal for both single or double layered applications in greenhouses and were guaranteed for an uninterrupted usage for 5 years. That is definitely saying something!
This particular greenhouse plastic is a little different because of the fact that they use a high-grade raw material known as olefin. This makes them different from the rest due to the fact that they provide users with high transparency and low haze while providing users with high transmission rates and quite low rates of scattering.
While this product meets all its industry standards, it goes out of its way to use a drying treatment that works like an anti-fogging treatment. With the help of this treatment, users can completely eliminate the production of fog over their greenhouses.
What's more? This product also uses a very rare organic insulation agent which is quite high-tech. With the help of this technology, all the infrared radiation is made to bounce back and keep out of the greenhouse and ensure optimal growth during the night time.
The USP of this product, however, is that it provides high natural yields, strong photosynthesis and great light transmission performance through the year.
Pros
Uses greenhouse plastic that is 6 mills thick
Treated with UV protection
Anti-condensation treatment

Excellent light transmission
Cons
Chlorine released from PVC fittings or pipes in your greenhouse could fairly degrade the materials.
Plastic sheet can be easily punctured by sharp objects
Sale
The Greenhouse Clear Plastic Film by ECOgardener meets the industry standard for 6 mil thickness and meets all the expectations of consumers for greenhouse applications. ECOgardener has been able to produce excellent light transmission via this product in order to maximize growing seasons for gardening enthusiasts and commercial users alike.
This greenhouse clear plastic film, like the others on this list, has also been UV stabilized and its UV treatment is quite suitable for an uninterrupted usage for 4 years. Its specialty, however, is that it promises its users with anti-condensation. This means that the material features a surface tension that will modify the limits of water droplets forming over inside it.
What's more? This clear plastic film is quite heavy-duty which means that it will work perfectly for covered rows, garden cloches, cold frames, and poly tunnels.
Condensation has always been a major issue for many greenhouses because it significantly impacts the transmission of light. That said, the anti-condensation treatment in this product limits formations of water droplets in order to improve the transmission of light tenfold.
Pros
Widely used for fruits, flowers and vegetables

Perfect conditions to grow and protect agricultural cultivations

Superior strength and clarity along with weather resistance

Can be used throughout the year

Product is also 6 mills thick
Cons
Product is fairly expensive 
Greenhouse Plastic FAQs
What Are Greenhouse Plastic Products?
Whenever we picture a greenhouse, we quickly begin imagining a lot of glass. If you wish to opt for greenhouse plastic, however, you will be in for a number of advantages – especially if you're looking to build the greenhouse yourself. Plastic-based greenhouse structures are always lighter and much easier to build and maintain. You will also find that building greenhouses with greenhouse plastic is much cheaper to build.
Despite its self-explanatory name, there can be many different reasons and situations which could call for the use of greenhouse plastic films or sheets. Among the most common instances, is when these products are used to protect plants in nurseries or gardens. With the help of these products, plants are able to potentially benefit from advantages such as exposure to pure environments that may be restricted by unimpeded elements.
Greenhouse plastic keeps the heat and humidity inside the greenhouse in the exact same manner, as a glass frame should. If you opt for the right greenhouse plastic, then growing all assortments of plants and flowers will be like a walk in the park – even in the middle of the full blast of winter.
That said, you can't just go out and buy any kind of plastic. These products may be more durable than normal plastic but regular plastic will fray over a short period of time. Any little cut on normal plastic will tear over time and eventually just ruin the environment in your greenhouse.
Greenhouse plastic, on the other hand, has been designed in a manner to hold up firmly against all kinds of weather while resisting punctures and tearing. These kinds of products are often knitted together instead of being produced as one whole solid sheet. This is one of the reasons why these products are so much more durable than ordinary plastic.
You'll find that greenhouse plastic is very easy to wrap around a variety of shapes and sizes for greenhouses – which is also one of the most important considerations for the product you buy. Greenhouse plastic can also be framed around greenhouse vents, windows, and doors because they allow for very customizable designs.
Who Could Need Greenhouse Plastic?
In order to dig in deeper, we would say that greenhouse plastic products are used for a plethora of gardening projects. One example could be in the case of someone who wants a small garden for their backyard. With the help of greenhouse plastic products, these people will be able to experience similar benefits to those professionals who grow acres and acres of food every year.
To put it more simply – if you're planning on growing something, then greenhouse plastic will be able to provide you with a list of benefits.
What Would Make A Greenhouse Plastic Product Good?
Naturally, the answer to this question will depend on the type of plants you are trying to grow in your garden. This part of choosing your product will play an important role in finding products that are specialized – but the best greenhouse plastic products are those that work in most situations. There might always be some type of plant that won't be suitable for one particular product.
Before you go on ahead and decide to buy a greenhouse plastic product for your greenhouse project, you should first consider your local weather conditions. If your locality has wet winters but not much of hard frosts, then you need a lightweight product. Climates like these will allow for early seed starting.
If your local weather conditions are full of hard frosts, then you will definitely need thicker kinds of greenhouse plastic. That being said, greenhouses are used throughout the year – so it will be important to look for products that will last you much longer than the average winter.
How Should You Look for the Best Greenhouse Plastic?
Greenhouse plastic products were first introduced in the 60s but the industry has come a long way out since then. Many upgrades have been added in these products along with countless design possibility. That said, you need to consider the lifespan, thickness, condensation control, heat loss, heat gain, UV control, light diffusion, light transmission, and layers.
We completely understand that browsing through these seemingly similar products could be a confusing and difficult task. This is why we would like to spare you from all the trouble and do all the heavy lifting for you.
Our experts have compiled a list of the 7 best greenhouse plastic products along with highlighting what each of them specializes at.  Once we have introduced you to these products, you can move on further to read our detailed buyer's guide to determine what you need for your gardening needs.
Best Greenhouse Plastic Products | Buyer's Guide
Thickness of Greenhouse Plastic
This factor may be more or less important depending on what you're trying to grow. Generally, however, the thicker these products are, the better they are considered to be. This is because of the fact that thickness will play an important part in determining the product's torsion strength along with so many other benefits.
Protections
Beyond thickness which simply represents durability, the very next thing you should look for is the specific protections these products are providing you with. Most of these protections are pretty standard and are available in most products while others are quite unique. Looking for protection against weather in specific regions or even expecting durability from products is great for making a choice.
UV Radiation
As you may have noticed above, this is among the most common things to look for while searching for the best greenhouse plastic. Even though greenhouse plastic isn't exactly made for protection against UV rays, but these invisible rays can really hurt your plants. Due to an excess, UV radiation can cause your plants to prematurely degrade along with the plastic itself.
Anti-Dust
This is yet another kind of protection that isn't really that common in the greenhouse plastic products in the market. For those who need it, however, this extra level of protection can be a real lifesaver and these people should look for products that have that extra coating of ionized polyethylene. The positive charge in this extra coating helps to prevent any form of dust from clinging to it – which is often the case with other products.
Materials
If you make decisions based on product reviews then it would be quite forgivable because people believe greenhouse plastics are only made of polyethylene. While the best products are made from this material, another popular material used in these products is PVC which is also known as polyvinyl chloride. This material, however, is much less durable.
The only advantage of PVC is that it has the ability to directly adhere to PVC supports. So if you're planning on using PVC supports, then you know what material to look for.
IR
At the other end of the spectrum, you should also know that some of these products can be found with additives to the original polyethylene formula. These additives allow for the greenhouse to trap infrared radiation in the greenhouse.
If you didn't already know, infrared radiation has a lower frequency than light. This is why, in small quantities, you shouldn't be worried about infrared radiation causing damage to your plants or the greenhouse plastic. On the contrary, these additives will allow the greenhouse to remain about 20% warmer than the actual environment on the outside.
Here, it is important for potential buyers to remember that IR should only be considered in colder areas to protect plants from snapping off. This also means that regions that get plenty of sunlight and heat don't need to be worried about this kind of protection.
So there you have it, folks. Equipped with this buyer's guide for the best greenhouse plastic products, you are ready to design your greenhouse.
Happy gardening!
Related Articles
53 of the Best GreenHouse Plants for Happy Gardeners and Gardens
72 DIY Greenhouse Plans to Build Easily in Your Own Garden
Effective Tips for a Weed-Free Landscape Design Today
5 Best Weed Barriers and Landscape Fabric for Happy Gardeners
Short Intro Into The Basics of Lawn Care for an Epic Curb Appeal
53 of the Best GreenHouse Plants for Happy Gardeners and Gardens
72 DIY Greenhouse Plans to Build Easily in Your Own Garden
5 Best Weed Barriers and Landscape Fabric for Happy Gardeners
7 Best Greenhouse Plastic | Buyer's Guide and Reviews
8 Best Dump Cart for Lawn Tractor & ATVs | Buyer's Guide and Reviews
7 Best Shoes for Cutting Grass Comfortably | Buyer's Guide
11 Best Fertilizer for Citrus Trees Right Now
13 Best Fertilizer for Fruit Trees  
13 Best Fertilizer For Blueberries 
13 Best Organic Lawn Fertilizer 
13 Best Fertilizer for Tomatoes  
13 Best Fertilizer For Succulents Reviewed 
13 Best Fertilizer for Hydrangeas 
13 Best Fertilizer for Hibiscus 
13 Best Liquid Lawn Fertilizer Right Now