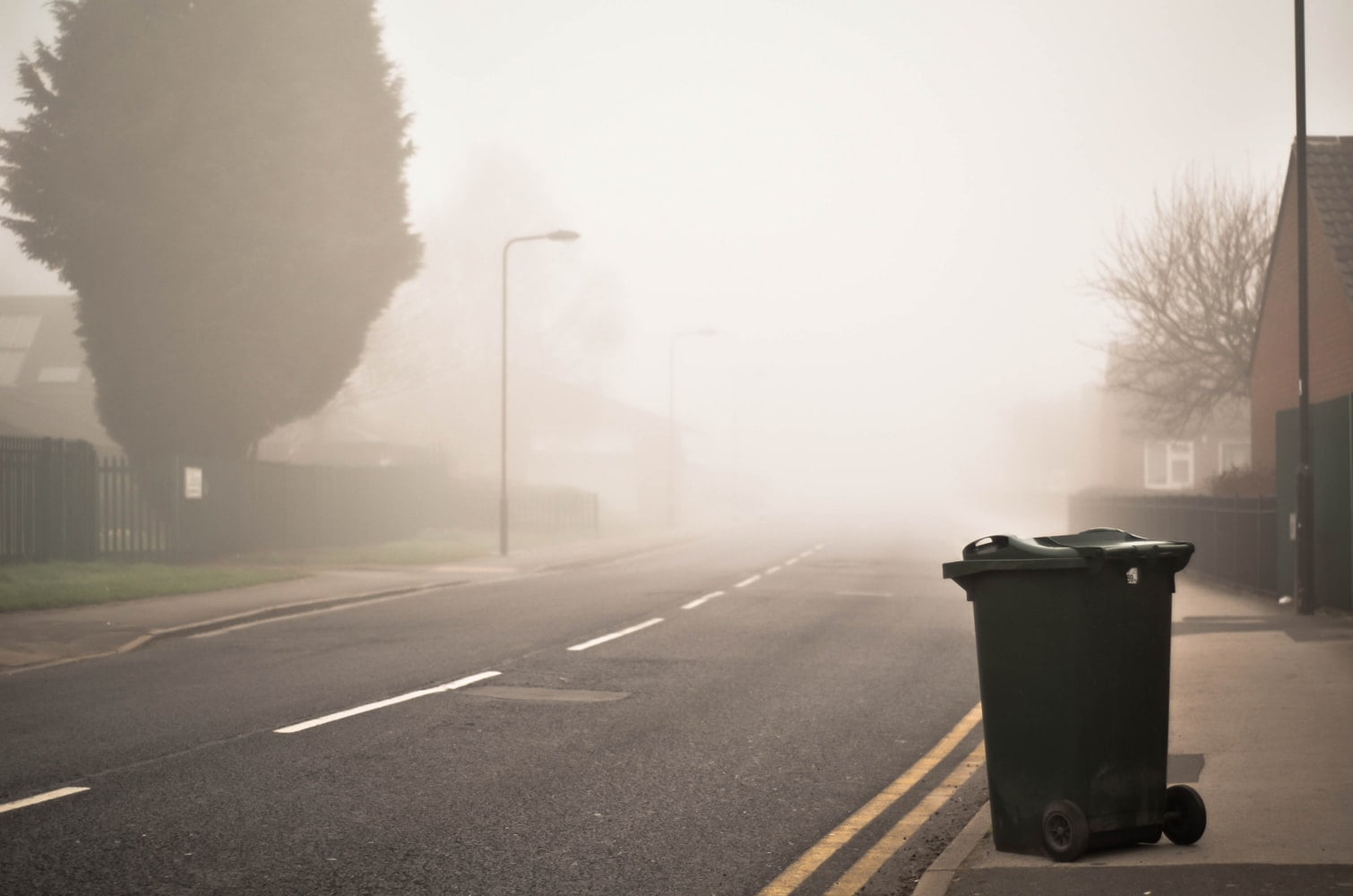 We don't think a lot about some household chores; they are just a fact of life, deeply ingrained in us. Case in point: taking out the garbage. Dealing with trash is not the most pleasant thing and everyone tries to evade this chore. It doesn't even seem like a task until you are actually taking care of it.
If you are failing in dumping and taking the trash out on time, then be prepared to face its unwanted consequences. And we are not exaggerating for a bit here. Not getting rid of trash on time will just make your place a critter fest and cause it to reek of bad odors. Both results caused by a failed garbage disposal routine are not good for any commercial or residential property.
A trash can, especially the wheeled ones, are at the center of your garbage disposal routine.  By having a wheeled trash can at your property, you can effectively deal with all the garbage in a better manner.
Mobility: The mobility that wheels give them allows you to use them at your convenience.  It's not always necessary to move the garbage to the can. You can also take the trash can to the heap if it seems more convenient.
Versatility: Wheeled trash cans also offer versatile use. You can use them in both indoor and outdoor settings. If you have to move the trash to a specific site, then the wheels can come in really handy. Similarly, having them inside the building also ensures better garbage containment and disposal.
For all their utility, we are going to briefly review seven of the best wheeled trash cans that you can find on the market today for all the commercial and residential applications. They are not ranked in any particular order. We have numbered them just for your convenience.
Best Wheeled Trash Cans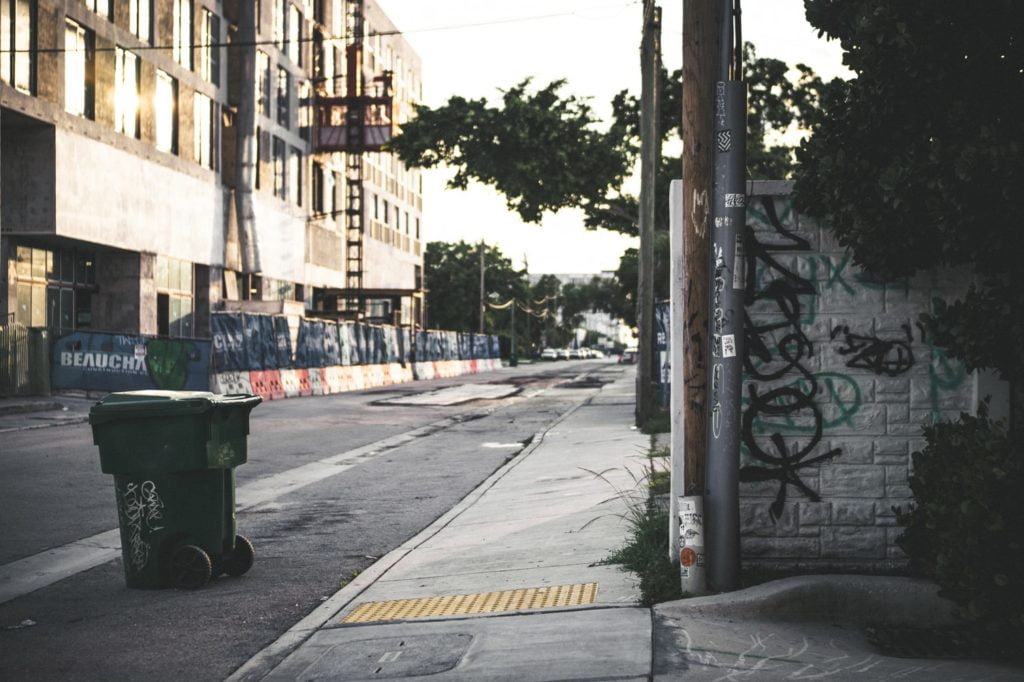 Highlights
Extremely lightweight

Comes with a twist-and-lock lid to prevent critter spills

Can also be used as a storage container 
If you are looking for an inexpensive can option to move your garbage to the curb without treating the critters, then United Solutions TB0042 trash can is ideal for you. The manufacturer also boasts about multiple uses of TB0042. For instance, you can use it as the collector for lawn clippings, or dedicate it to store non-reactive dry chemicals, pet foods, and seeds.
The best thing about United Solutions TB0042 is its lightweight. In just 8 pounds, you get the capacity of 32 gallons. With its wide on-top handle, you can easily haul it to the disposing site. United Solutions has also named it critter-proof because it comes with a twist-and-lock lid. This allows you to leave a filled trash can out all night without worrying about the shenanigans of pests and rodents.
While providing good value for home use, United Solutions TB0042 is not recommended for heavy-duty commercial use.
Product Details 
Brand:

United Solutions

Model: TB0042

Shipping Weight: 7.55 pounds
Sale
Highlights
Non-scuffing wheels

Locking cabinet to keep cleaning supplies safely

Available in two colors
Non-scuffing wheels

Locking cabinet to keep cleaning supplies safely

Available in two colors (blue and black)
Rubbermaid has designed a product that is nothing short of cleaning all-rounder.  Rubbermaid's housekeeping cart has every feature that you look in a trash can. It has a fixed trash bag, a trolley with multiple shelves, a drawer to store cleaning and disinfecting supplies, 11 hooks on the top shelf to hang brooms, dustpans, mops, etc— and all of them on wheels.
Besides having an entire cleaning console on the wheel, you get further ease-of-use with its front-access zippered trash bag. You don't need to lift the bag through the top to remove the collected waste. Just unzip the bag tilt the trolley and you are good for the next cleaning round.
This state-of-the-art trash can from Rubbermaid is equally good for residential and commercial settings.
Product Details 
Brand: Rubbermaid Commercial Products

Model: FG617388BLA, FG617388BLUE

Shipping Weight: 40.02 pounds
Highlights
Ideal containment unit for non-hazardous chemicals

Safe for provisional chemical storage

A sturdier can weigh around 55 pounds

Relatively expensive
If you are looking for a trash can that can hold every garbage item and can also use as a spill and disposal container, then Black Diamond Polly SpillPack is the most suitable option for you. Its overpack configuration also allows you to use it as a temporary container for chemicals and other toxicants.
This animal-proof trash can boasts 95-gallon capacity and is made of thick polyethylene sheets. This means it could easily take care of the garbage that any large residential unit or a small-to-medium business produces on a daily basis.
Black Diamond Poly SpillPack is lined with UV-resistant coating so you can put it under the sun without worrying about its fading color. Moreover, the non-corrosive body let you throw the gooey waste in the can without giving it a second thought. With the wheeled design, it's quite convenient to move around the can even when it is filled to its full capacity.
Product Details
Brand:

Black Diamond

Model:

1299-BD

Shipping Weight: 56 pounds
Highlights
The double walled lid and steel-reinforced rims can withstand gnawing by large animals

Made of completely recyclable plastic

Ergonomic design allows easy handling 
If you live in a suburban neighborhood where wild animals often transgress and make the mess out of trash cans, then we would refer you the Toter's Bear-Tight Two-wheeled Cart. The manufacturer has exclusively designed this trash can to withstand the gnawing and mishandling of animals like bears, boars, and large-size moles.
With double-wall lid, a tight latch lock and steel-reinforced rims, it is impossible for those wild creatures to chew through the can. Moreover, the black stone finishing makes the can resistant to general wear and tear too.
While offering the unmatchable durability in its trash can, Toter has made sure that you can still use it with all the ease. For instance, the rugged wheels keep it easy to move and maneuver the can over curbs. Similarly, the ergonomic design allows you to easily tilt and roll it even when it is full to the top. Lastly, it is compatible with all automatic and semi-automatic garbage trucks and cart lifters.
You can get Toter Bear-Tight Two-Wheeled Cart in two different capacities (64 and 96 gallons).
Product Details
Brand: Toter

Model: 025B64-R1BKS

Shipping Weight: 50.6 pounds
Highlights
Wheel design for every surface

Comes with a hinged swing-open lid

Available in several UV-resistant colors 
This Rubbermaid product is ideal for all the heavy-duty garbage collection in residential, commercial settings and garages. The can is fitted with inset wheels and a molded-in axle. This configuration makes maneuvering of a 50-gallon trash can a breeze.
Trash cans often come with a lid that doesn't open fully and continue to fall when you empty out the can. Rubbermaid has particularly taken care of these issues in the Brute roll-out trash can. The hinged lid fully opens (270 degrees) and gets locked against the walls of the bin. This allows the easy removal of the garbage.
The ergonomic handle design also allows you to easily push and pull the trash can around. Rubbermaid has also made sure that the can remain compliant with all automatic and semi-automatic lifting systems through a molded-in catch bar. The trash can also have a UV stabilizer so that it remains protected from sun-inflicted fading and discoloration.
Product Details
Brand: Rubbermaid Commercial P

Model: FG9W2700GRAY

Shipping Weight: 23.1 pounds
Sale
Highlights
Comes with a drain plug

Lightweight

Can withstand tough weather conditions 
Garbage doesn't always involve solid waste. Sometimes you have to deal with gooey and sloppy mess as well. In such instances, using a conventional trash can becomes one heck of a task. Collecting liquid-like garbage and then disposing of it by tipping over the can is not everyone's forte.
Suncast Commercial has made it tremendously easy to dispose of liquid trash with its drain plug-laden 32-gallon wheeled trash can.  Collect the liquid waste in the bin and open the plug to dispose of it- no tipping over the container and getting your hands dirty is needed.
With nylon bushes installed in between the wheel and axel, you can smoothly roll the trash can on any surface. Moreover, the clean access design of the lid allows you to open and close it without coming in contact with garbage.  The sturdier plastic of the can is chip/dent-proof and blow-molded so it can withstand the toughest of the weather conditions.
Product Details
Brand: Suncast Commercial

Model: BMTCW32

Shipping Weight: 12.1 pounds
Highlights
Greenstone finishing prevents general wear and tear

Large footprint ensure stable operations

Compatible with curbside garbage lifting systems

Comes with 10-year manufacturer warranty
Toter is known to make one of the most durable trash cans on the block. And 025532-R1GRS is also the demonstration of what Toter really offers. With greenstone finishing, rugged rim and wear strip, you get a trash can that can operate beyond its operating life. By keeping the design aerodynamic and footprint larger, Toter has made sure that the trash can remain stable even when full and there is a high gust pushing it to one side.
The built-in lift handle also makes Toter 025532-R1GRS compatible with all the automatic and semi-automatic curbside garbage lifting systems. Moreover, the rugged wheel designs allow you to easily roll and tilt the can when it's full. And state-of-the-art molding process guarantees that the body doesn't warp under tough conditions.
Toter 025532-R1GRS heavy duty trash can is equally good for use in commercial and residential settings.
Product Details
Brand: Toter

Model: 25532-R1GRS

Shipping Weight: 25.1 pounds
Among these seven products, you can easily find the best trash can as per your unique garbage disposal needs!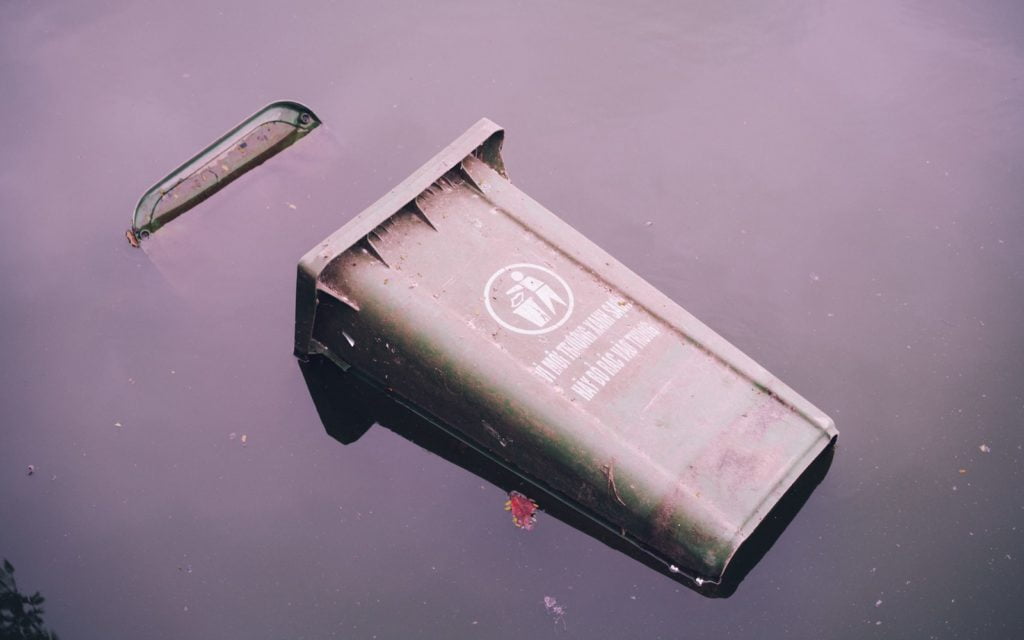 Brief Guide to Pick the Right Trash Can
Many people don't consider buying a trash can as some sort of 'task'. You can certainly buy a garbage can without putting any thought into it. However, this neglectful purchase will eventually result in another purchase. This second purchase often happens when people fully understand the situation in which they have to collect garbage.
Even though the above review discussion has highlighted the features to keep in mind while buying a trash can, but here we will discuss them separately so you can get the best trash can as per your requirements.
Capacity:

 

You definitely don't want to empty out the trash can twice a day. So, always try to get the best available volume offered on the block in the price you are willing to spend.

Lock System:

 Lid lock doesn't just keep all the bad odors under the wrap, but it also helps in keeping the critters at bay. Usually, you have to deal with small critters and rodents where twist-and-lock and clamp down lids are good enough to prevent the spills even when the can is tipped over or rolled around. However, you will need a bear-proof design such as Toter 025B64-R1BKS where you are dealing with the mishandling of large wild animals.

Ergonomic Design:

One can't stress enough how important is to pick the ergonomically-designed trash can when it has to be handled every day. A trash can that is easy to move, roll tilt and can pass through any door or through curb makes your garbage collecting and dumping routine a lot easier.

Wheel Assembly:

Molded-in axles and treaded wheels offer better maneuverability over rough curbs and for general outdoor use. And if you are looking to use and move the trash can inside the property, then go for non-marking wheels so you don't need to mop up the floor afterward.
Investing in the right trash container will sort out your garbage collection and disposal chores for decades.
Related Articles
10 Best Dual Trash Can | Reviews + Buyer's Guide