My cat and dog are both delinquents and would mess with things around the house constantly with absolutely no regrets. So it is me who has to prepare for all of their shenanigans.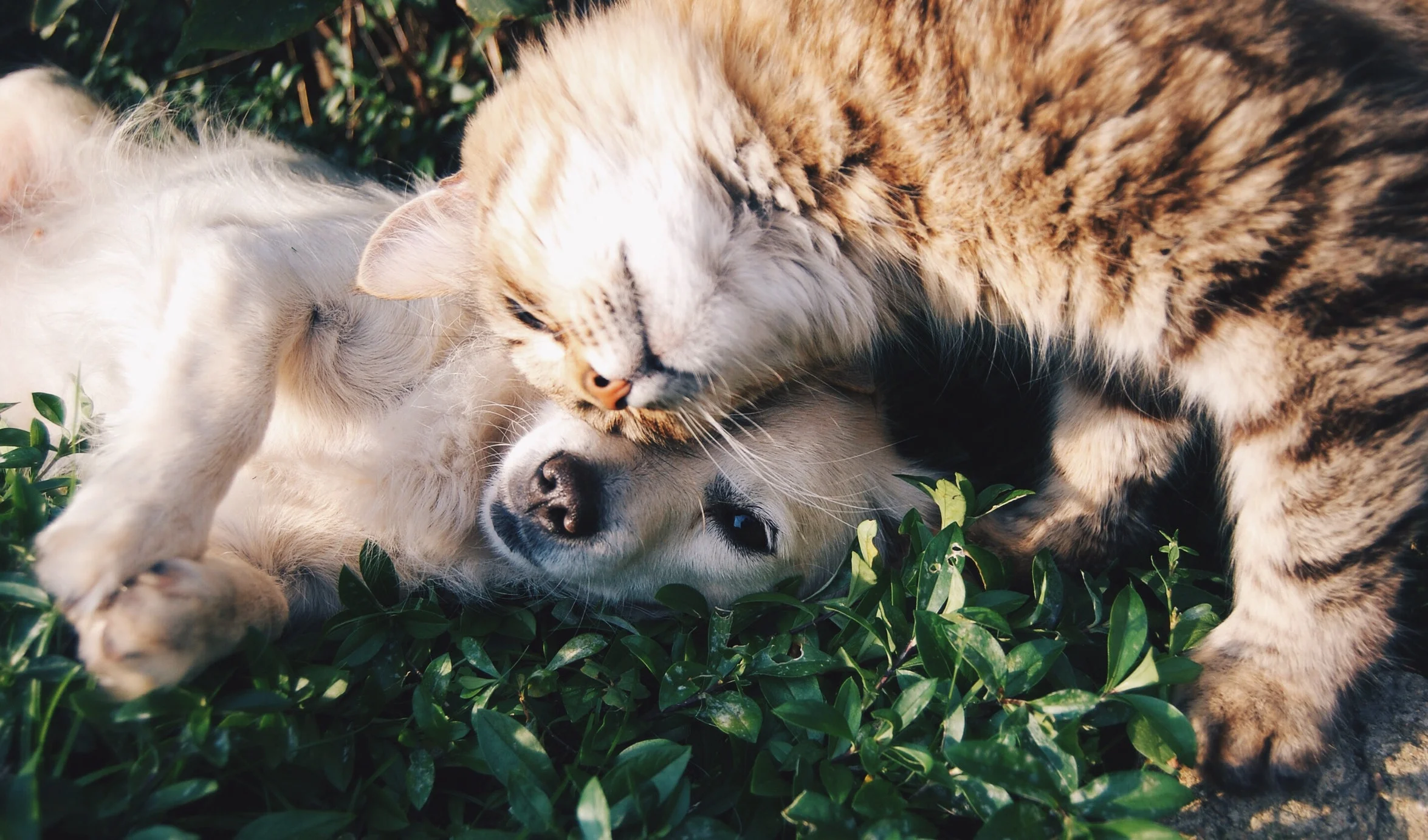 He would often mess with my trash can and get inside it from time to time. Not only does he smell and I have to give him a bath - which he hates - but if he walks around the house like that, the entire house gets dirty as well.
If all of this sounds familiar to you, then maybe I can help. Because in my endeavor to save my house and my cat, I have collected some fantastic pet proof trash cans that  actually work!
Featured Image via Krista Mangulsone
Related Articles
7 Best Wheeled Trash Cans on the Market
47 Brilliant Easy Homemade DIY Cat Toys for Your Furry Friend
Best Pet Proof Trash Cans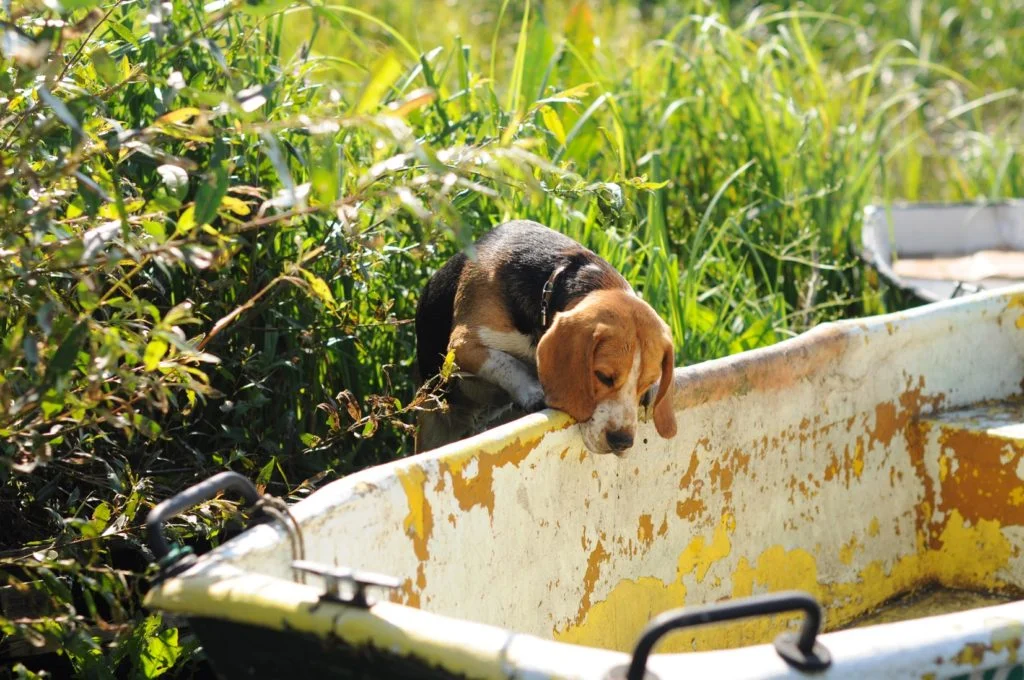 Image via Agnieszka Boeske@kundeleknabiegunie
All of the products on the list are from Simplehuman. With this 15.3-gallon option, Simplehuman provides a quality product that's made up of stainless steel and has a compartment recycler. It's a mechanized trash can that is powered by 6 AA batteries.
It's designed for convenience and the little things like how the trash lid opens and closes gracefully or how the provided trash bags fit perfectly in the bin for a more hassle-free experience.
It has massive capacity, an elegant look, amazing quality and durability, and a thoughtful design. But let's get back to my cat, which is far more problematic than my dog, surprisingly.
Of course, because of its mechanism, my cat can't possibly get inside it. The lid is tight and slippery enough for my cat to be not able to open it. I was worried if it will be damaged by my cat's constant abuse but the brushed steel finish hasn't taken a speck of damage.
Once, my cat hit the trash can head on but it took the hit like no big problem. It didn't even move or spill. The base is extremely stable and it is spill proof by pets.
It also comes in a rose gold variant and it comes with 10-year warranty!
Pros
Minimal and aesthetic look that will suit any kind of house 

Thoughtful design and quality materials are used to make it  

It comes with a massive 10-year warranty  
Cons
It is not budget friendly but in my opinion totally worth the price
Simplehuman delivers the same quality and an elegant design for folks who want something smaller and more manageable. This 2.6-gallon variant comes with a butterfly design and looks as attractive as the previous entry.
I skipped getting this one for review because one of my buddies got it who also has a violent pet.
It comes with similar incredible design and durability. Unlike the previous entry, it has a butterfly lid design with a step opener - instead of a mechanized one driven by batteries.
The opener is weighted and feels premium. It also comes in a dark bronze variety which I think looks better than the rose gold variant of the previous entry.
It's designed for bathrooms but of course, you can use it if you live in a smaller apartment as my friend does. I'd mention though that it's less rigid when it comes to staying at a place, most probably due to its smaller form factor.
This one also comes with a 10-year warranty.
Pros
Beautiful design and attractive finish 

Great step opener with great weight and smooth functioning lids 

Extremely durable and comes with a 10-year warranty 
Cons
Due to its smaller stature, it can be spilled by high momentum cat projectiles 
Sale
This offering is a budget option that doesn't significant compromises. Simplehuman provides many variants of this product in different colors - black, grey, beige, brown and white. It has a smooth matte finish and a semi-circular design. It also has a Slide Lock feature that is heaven-sent for pet owners.
One of the things, I love about this trash can is how insightfully it is designed - even after being such a budget option. It has a lid system that locks securely and that was not good news for my cat who thinks that trash cans are toys I bought for him.
The semi-round shape looks elegant and the matte finish looks eye-catching even though it is made up of plastic and not steel or some other premium material.
It's a step trash bin but it has a fantastic technology because of it closes and opens very softly and quietly. All Simplehuman trash cans have this feature and I was delighted to see it trickle down to lower-priced options as well.
Even though this amazing trash can comes for so cheap it has a massive 13-gallon capacity which is enough to cover the entire house. All the color options, as I mentioned, are good looking but I'll have to say that the black variant was the sexiest of them all! It comes with a 5-year warranty.
Pros
Wallet-friendly option for those who don't want to spend a lot on stainless steel trash cans 

It has a massive 13-gallon capacity 

Comes with a fantastic slide lock option for the lid 
Cons
It is made of plastic which some folks don't appreciate 
The last butterfly style trash can was meant for bathrooms with a smaller capacity but if you want a similar design for your kitchen or living room, then Simplehuman has you covered as well.
This beauty comes in the same elegant brushed stainless steel design as the earlier entries on the list. Of course, with the same durability and quality. And it also has a massive bin size - 12 gallons.
The brushed texture is excellent and is scratch proof - tested by my violent cat's constant abuse. One thing that amazed me was the base design. Even though it has a taller and sleeker profile, it sticks very rigidly to the floor and this time I tested it - trying to emulate a pet impact.
It has a step design and opener has a weight to it that felt familiar to other Simplehuman trash cans I used. I love this weight that these bins have but I can't really put my finger on it.
It's easy and opens effortlessly but somehow it also feels organic and not unusual. I am unsure what it is but the bottom line is that it's great and matches the quality of other Simplehuman trash cans.
Pros
Elegant tall and sleek look with a step design 

Spill proof and won't even be moved by pets 

It is made with stainless steel and the brushed texture is scratch resistant from pet paws 
Cons
It has a heavy price tag, justified by the quality, design and aesthetic 
Final Words On Best Pet Proof Trash Cans
So here are all the trash cans that have made my life easier from the havoc caused by my beloved pets.
If this problem plagues you as well then go for any of these as you'll not find a better product anywhere. Trust me.
With that, I hope this guide was helpful to you.