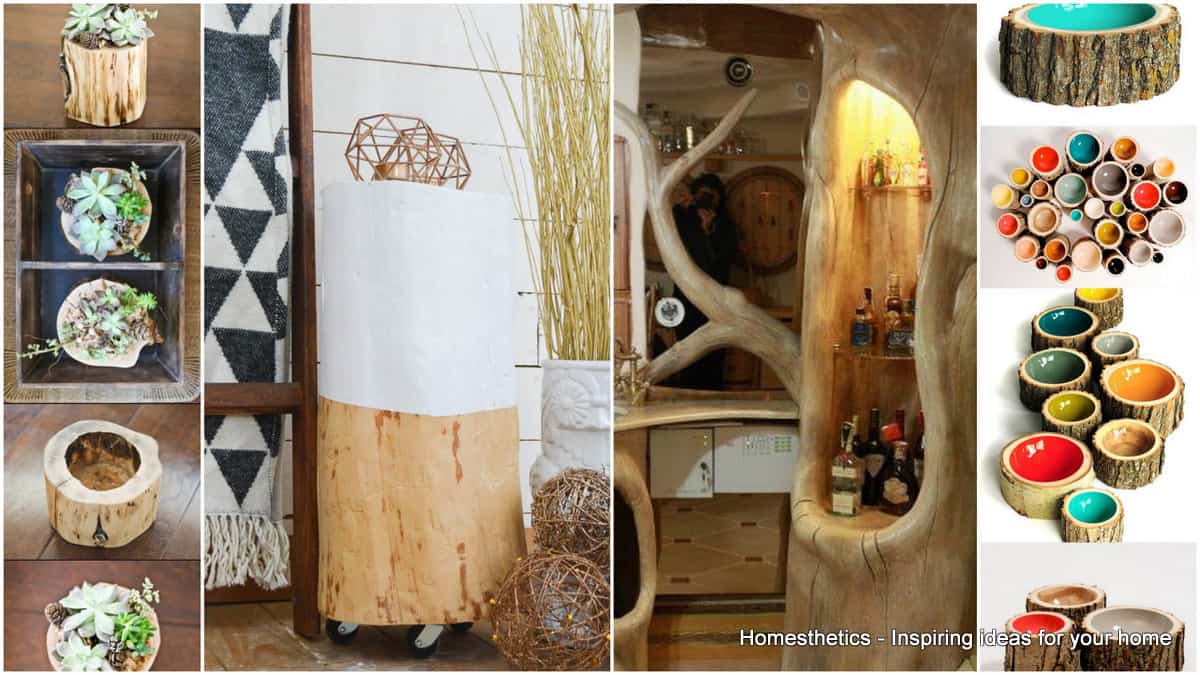 Nature support us, nature nurtures us offering us its everything, its all, we stumble across its greatness everyday even in the urban environment, in potted plants and parks and equally in everything else that surrounds us from clothes and textiles up to furnishings, jewelry or food. We ought to cherish everything, we ought to be happy with what we got from it, we ought to learn to enhance and emphasize it with every opportunity.
A collection of spectacular tree logs ideas follows, it includes simple and highly practical ways to repurpose wooden stumps into various forms ranging from flower pots to furniture pieces, stumps very much like twigs and tree branches can be the subject of extraordinary creative diy projects, cast a glance and type your thoughts in the comment section below.
Spectacular Tree Logs Ideas
1. create rustic log stools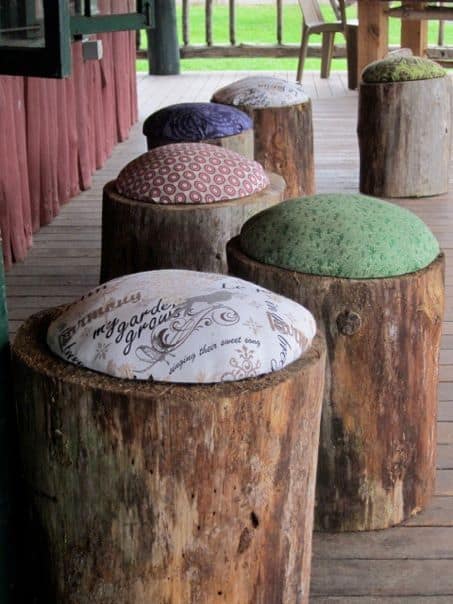 Recycle textiles, wooden textures and logs into epic rustic stools to use around the bone-fire this summer.
2. blend nature with colors

A simple process that requires a bit of experience to pull of professionally but a hardly rewardful project nonetheless, take a wooden log, slice it and create a bowl like space within that you finish off with colorful epoxy for crafts.
via fab.com
3. log porch bench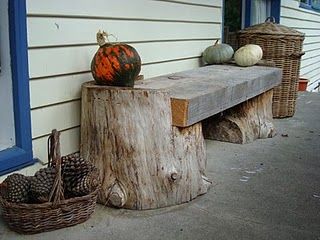 It can be materialized in minutes with the right tools and materials and it will last decades easily. It`s naturalness speaks of rustic and calm, wooden logs are an infinite resource for DIY and creative projects.
4. log flower pot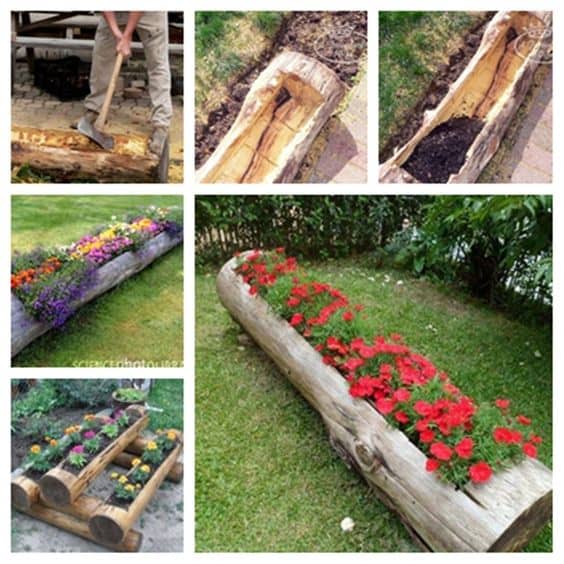 A weekend and one log might reward you with the exemplary log planter for your yard above, naturalness at its best, nature nurturing nature.
via wonderfuldiy.com
5. Tree Log Side Table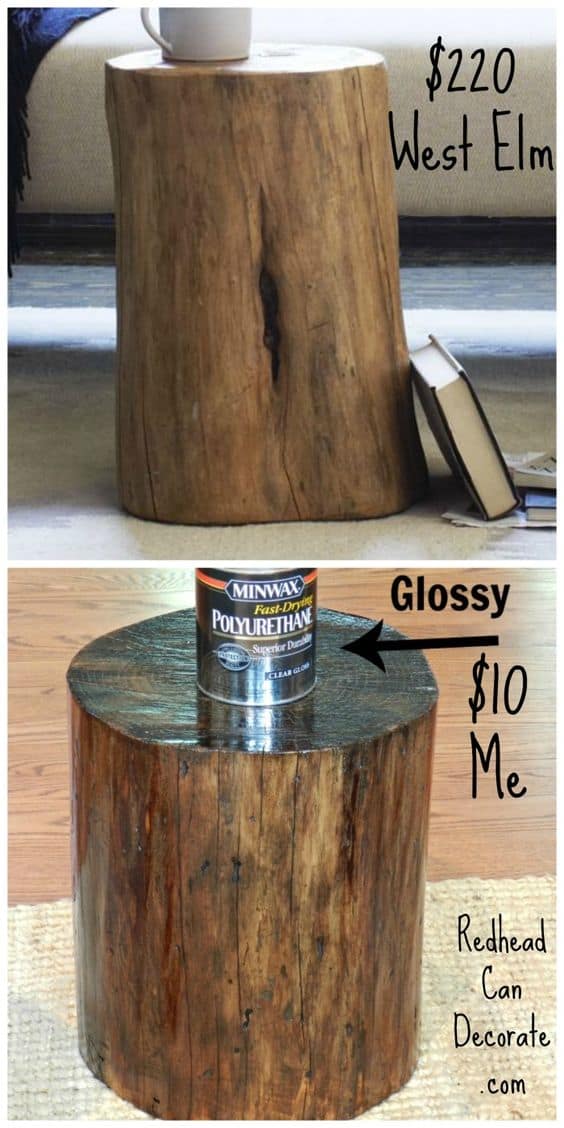 Simply find the right wooden log to ensure that it contains something organic, natural, interesting, the bottom part, near the roots is usually quite graphic, sculpted.
6. wooden coffee corner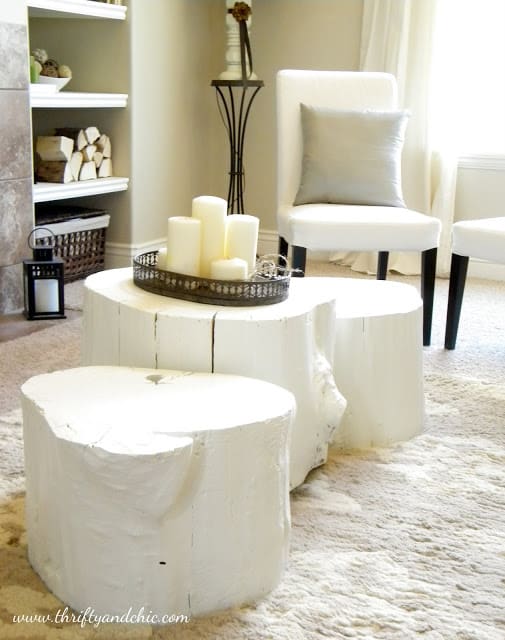 Bigger, wider wooden logs can become coffee tables and stools thus shaping a really neat, unique corner for your household. Children can enjoy this set too thanks to their reduced height.
7. leather and wood stool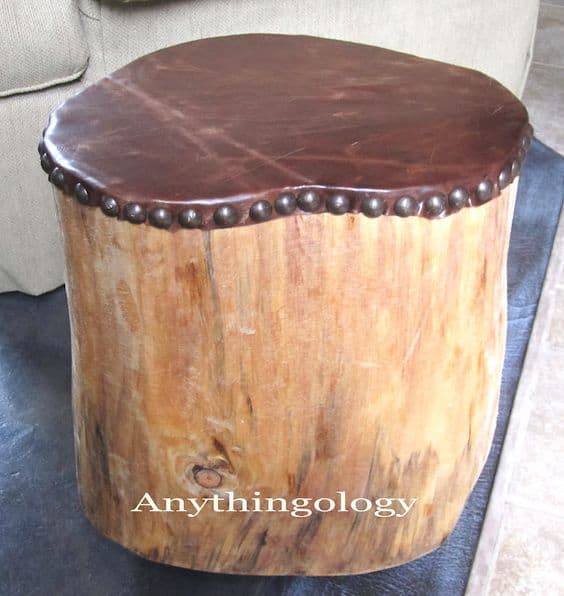 If comfort is what you`re aiming for and the hard edges of a wooden log are a problem, use thumbtacks some sponge stuffing and leather to boost your comfort on the log stool could surely help.
via anythingologyblog.blogspot.com
8. logs as candle holders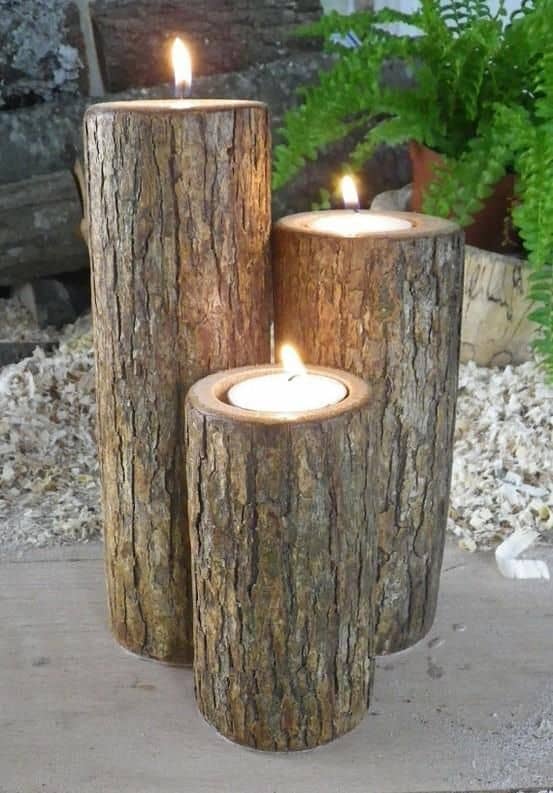 A really simple and beautiful design that requires a power drill and the right candle-width drill bit and you are good to go. Feel free to experience with tree branches and logs of different essences, the bark armor can change everything.
via hometalk
9. rustic log bookshelves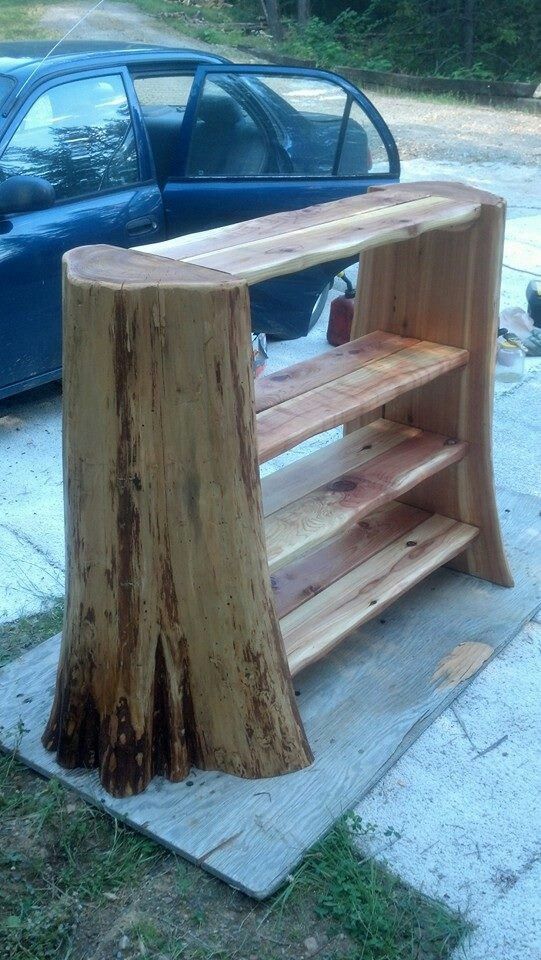 It would make a great fit in a small hobbit home, it would make a great fit in a rustic chalet nestled in the mountains, the design principles are simple enough for a diy project, start crafting !
via themetapicture.com
10. Use Logs as they are 

Regardless of the stump`s position or its roots it can always carry greenery, sheer beauty. Emphasize it.
Source Unknown
11. SIDE-TABLE with book storage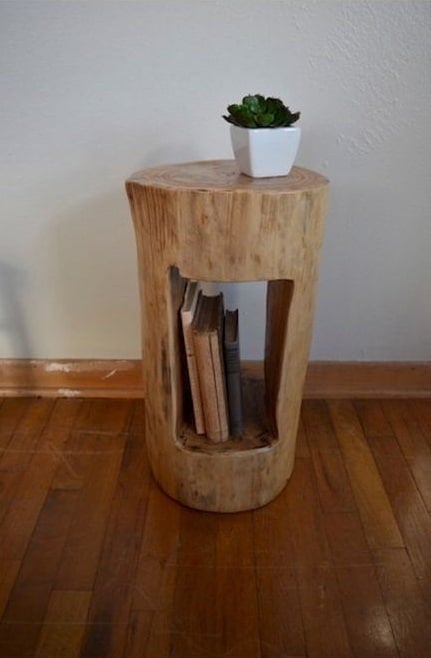 The volume of a log can suit one`s storage needs, simply sculpt it to fit your needs.
via etsy
12. wooden stump flower pot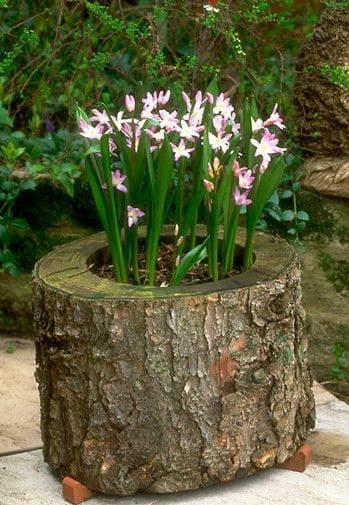 Nature carying nature.
Source Unknown
13. wood slices become stools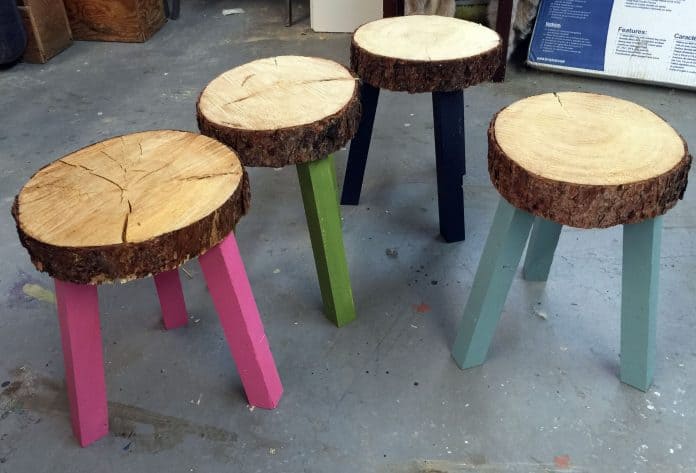 Slice pieces of wood and use simple re-purposed legs to create colorful wooden stools; a great way to activate spaces beautifully with low budgets.
via ana-white.com
14. Organic DIY Side-table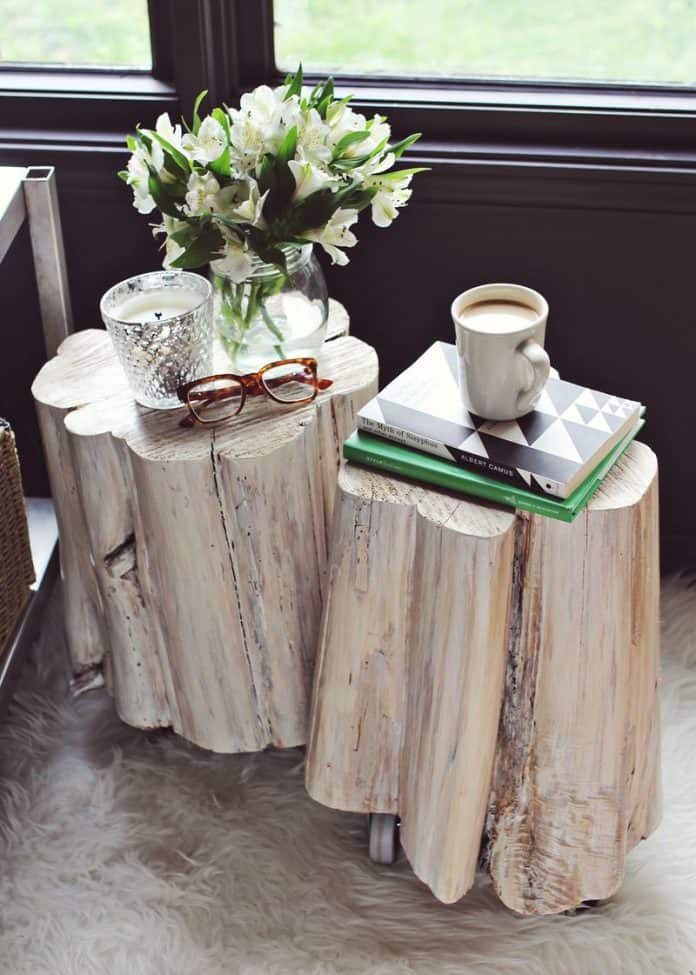 The organic component of a wooden stump is there in each and everyone yet their uniqueness can truly define your diy project.
15. lounge chair shaped with wood stumps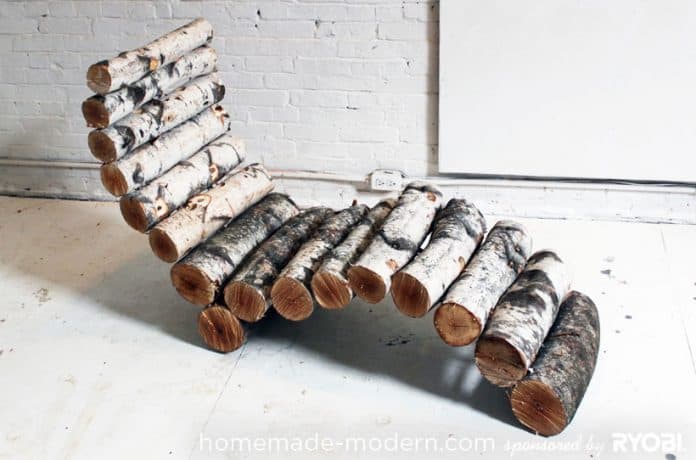 Intriguing, graphic and with the right textiles probably incredible comfortable, this lounge chair speaks a whole lot about the endless possibilities, in the garden of your mountain retreat this could make you great justice.
via homemade-modern.com
16. Fairy castles in tree stumps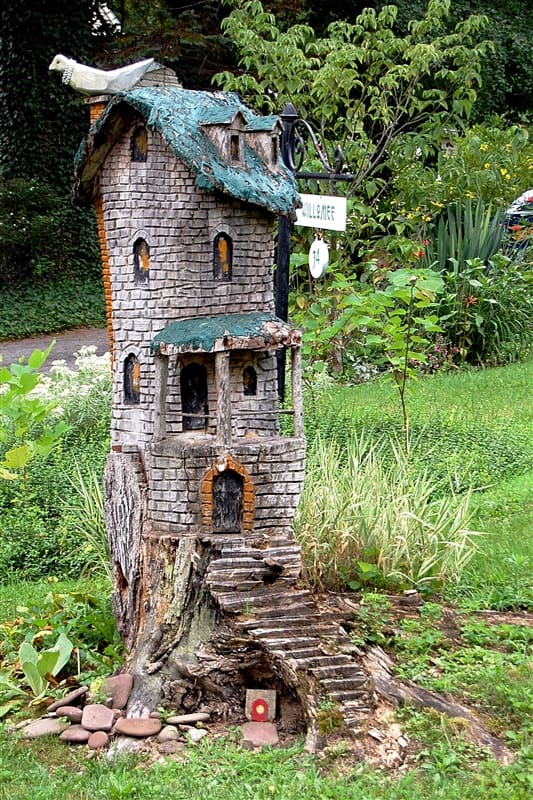 An old wooden stump can represent the ideal foundation for a small fairy castle, an exquisite, intricate decoration that you ought to shape in a very magic state of mind with your little ones. If the stump is in the right place the castle can also hold your home number and your email box in disguise.
17. wood Design statement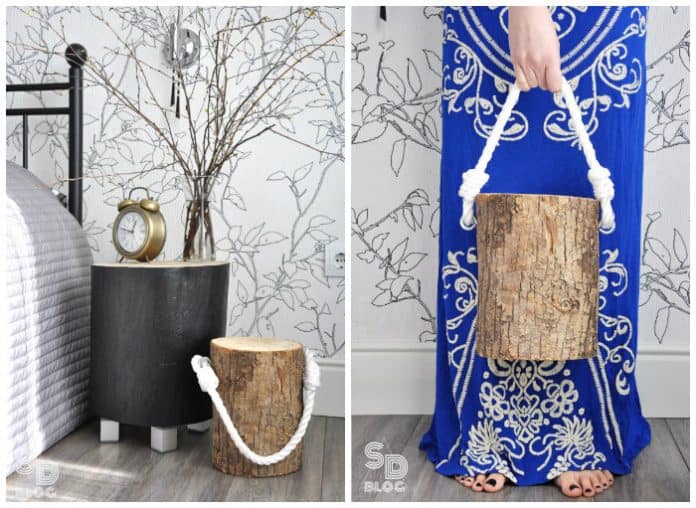 A log, white wooden rope to carry it around and complement its texture and that is it, the exemplary design above is nothing but simplicity at its best.
via spalvotasdryzuotas.blogspot.is
18. stools for the little league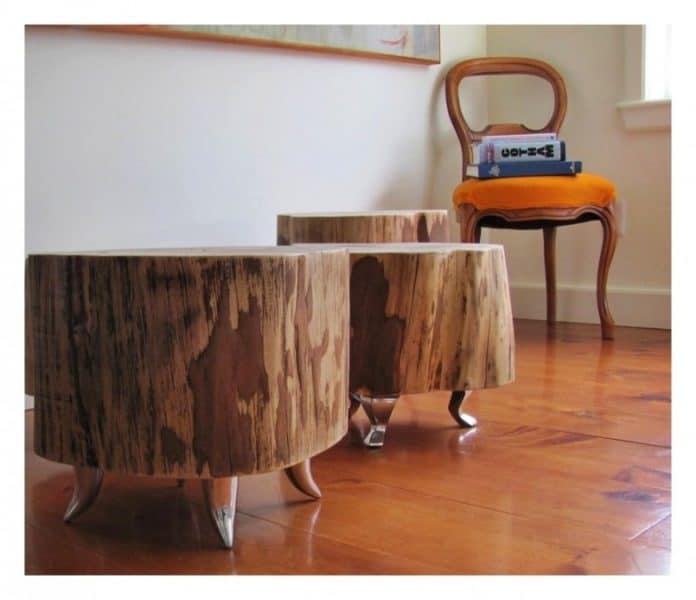 You can use this solution to shape a coffee table or little stools for children,.
Photo Courtesy of Nicole Belanger of Nickadoo Tree Trunk Tables
19. infuse your personality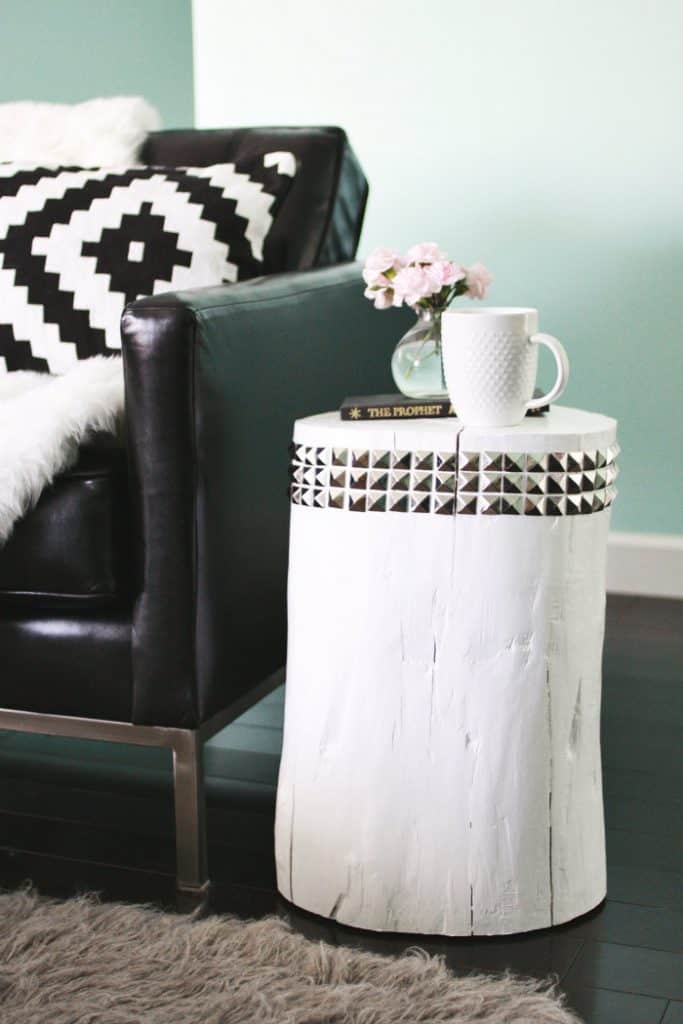 The stump above might look exactly like the various other log side-tables featured above yet this one is different, those metallic inserts combined with the leather couch with metal legs speak of a certain combination, in only two pieces you can read something about the personality of the owner, a really simple but authentic look, what do you think?
20. Tree Home for Squirrels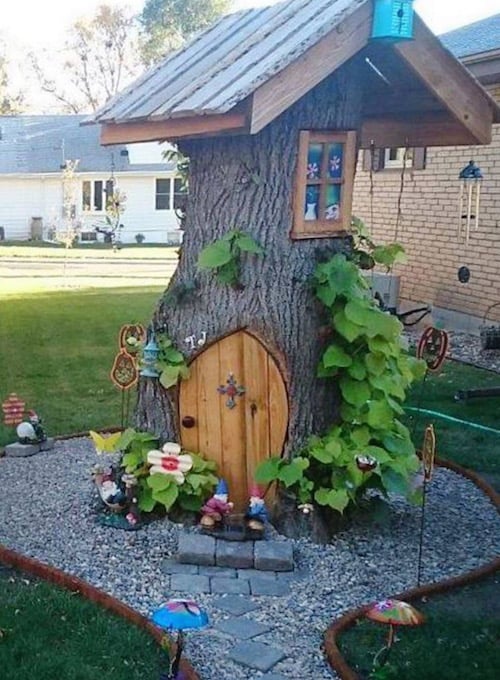 The fairy garden can come in different shapes and sizes, in here the fairies can be your pet, the door might open to expose a small dog shelter, the tree home can also invite squirrels to take refuge, simply provide good peanuts.
21. Shape one sculptural bench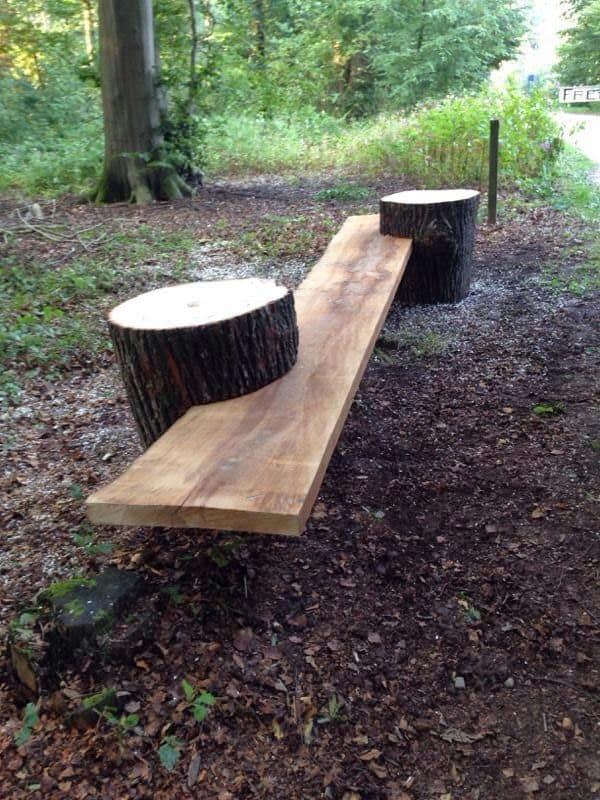 Two logs and a piece of wood can shape an extraordinary unique bench for your garden, feel free to scale, you can use these components as modules in your work.
Source Unknown
22. Decorate with tile shards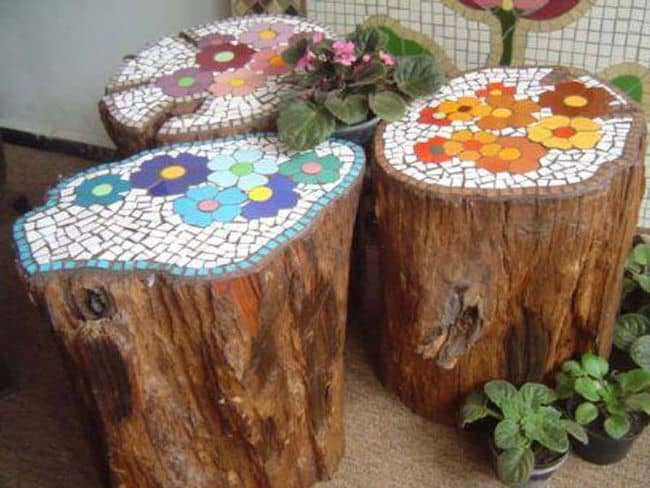 Old pieces of tiles can be broken into small pieces only to decorate your logs or desk, counter or coffee table surface with a elegant, simple mosaic, it can be abstract or it can be inspired by the environment, simply choose something you love; if the shards resulted from the broken tiles are not sharp this project can be a great craft for your next diy session with the little ones.
Source Unknown
23.  diy log bench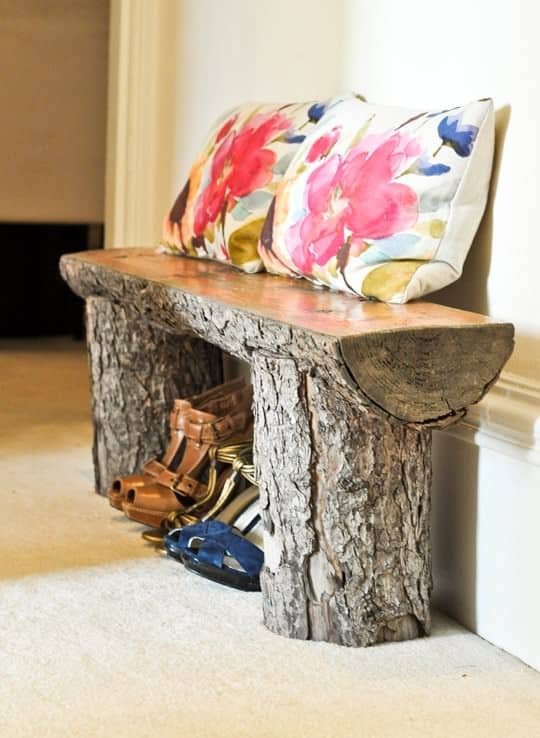 Sculptural, natural and graphic.
via thankfifi.com
24. DIY GIANT MUSHROOMS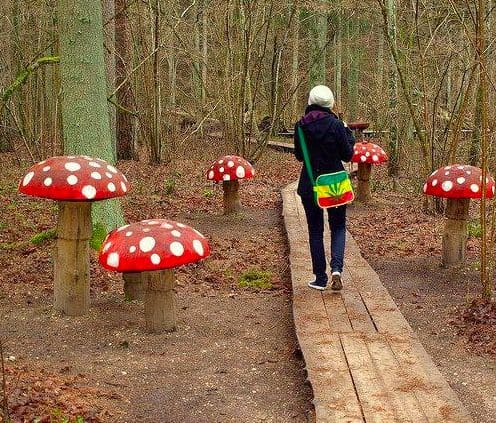 A really remarkable project to be realized with your little one, giant mushrooms can shape a magical, fairy garden.
Source Unknown
25. Two Toned Simple side-table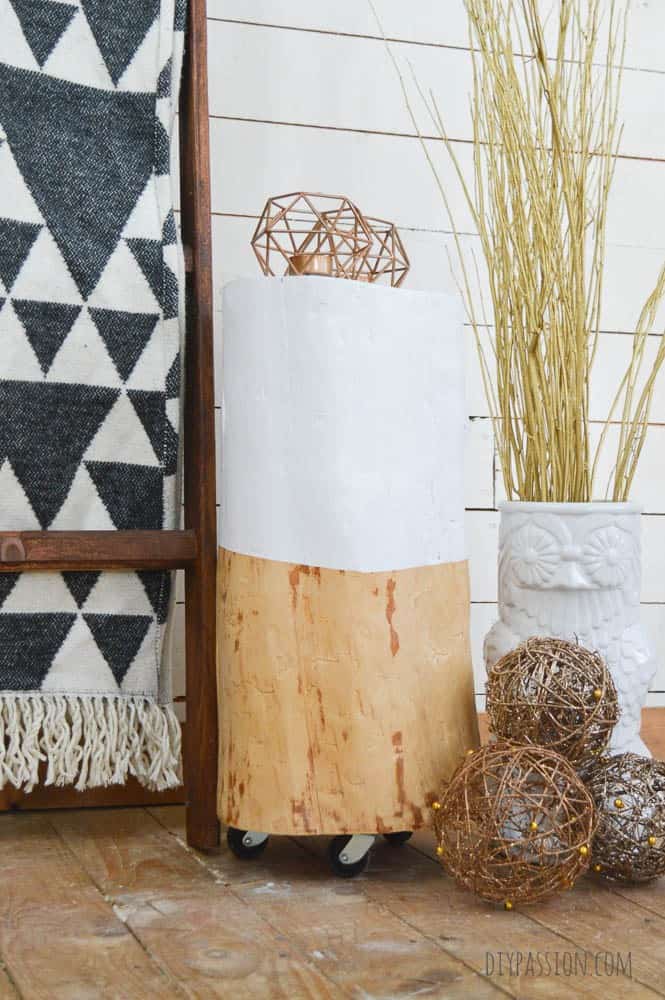 White and wood, the ultimate combination in a really simple, sculptural and natural form factor.
via diypassion.com
26. DIY Wood Slices Garden path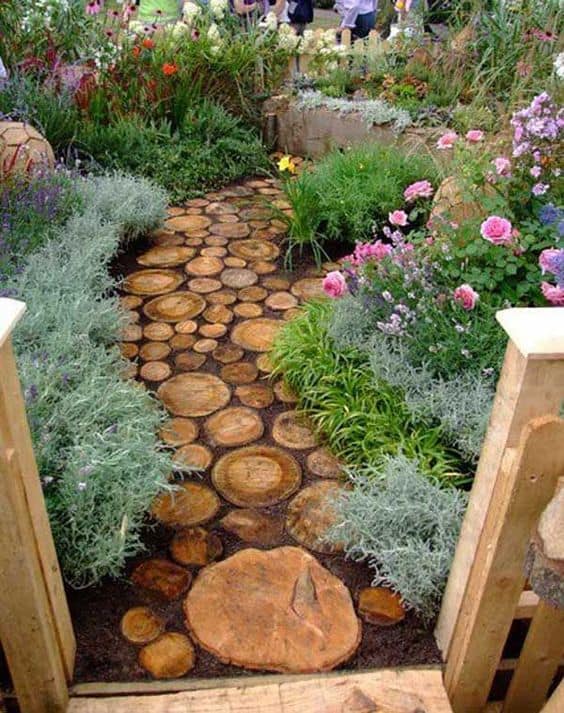 Assemble your path in your garden.
Source Unknown
27. Slices and light

In a few hours one can shape a beautiful blend of rustic and modern, shape the slices of wood neatly and the result will be mesmerizing.
via idlights.com
28. Wooden Log fence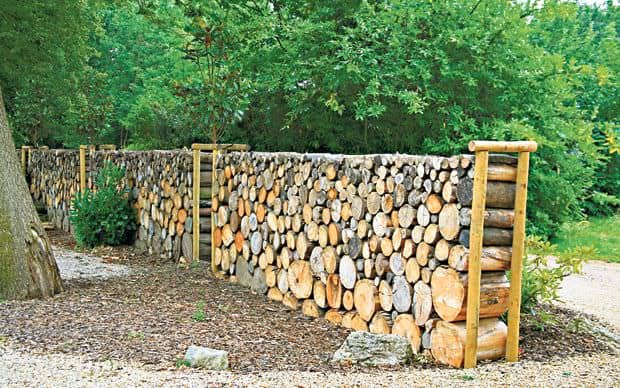 In the right environment this wall can shine, its components can be replaced every now and then once nature starts to claim them.
via telegraph.co.uk
29. unique dinning experience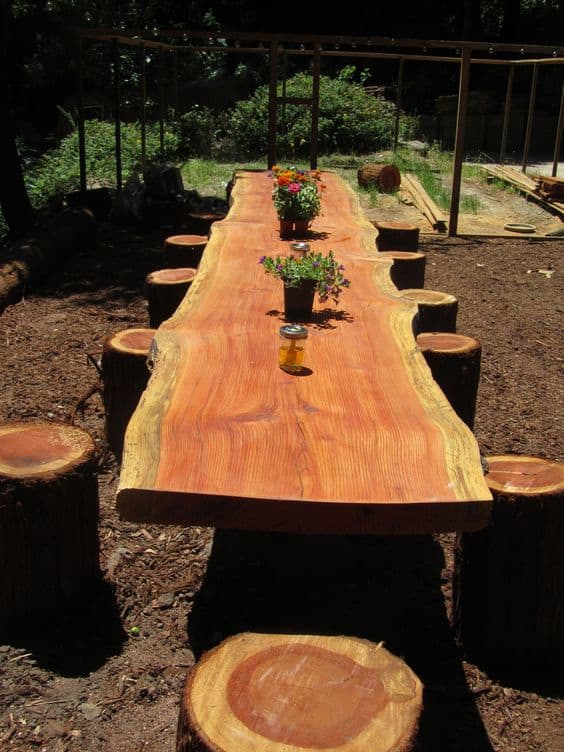 Entertain your friends and family in a really unique setting.
Source Unknown
30. Wooden Roots Side-table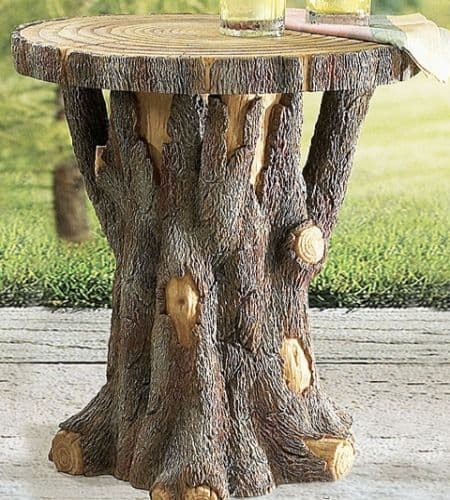 via whisperedwhimsyvintage.blogspot.com
31. stump wine rack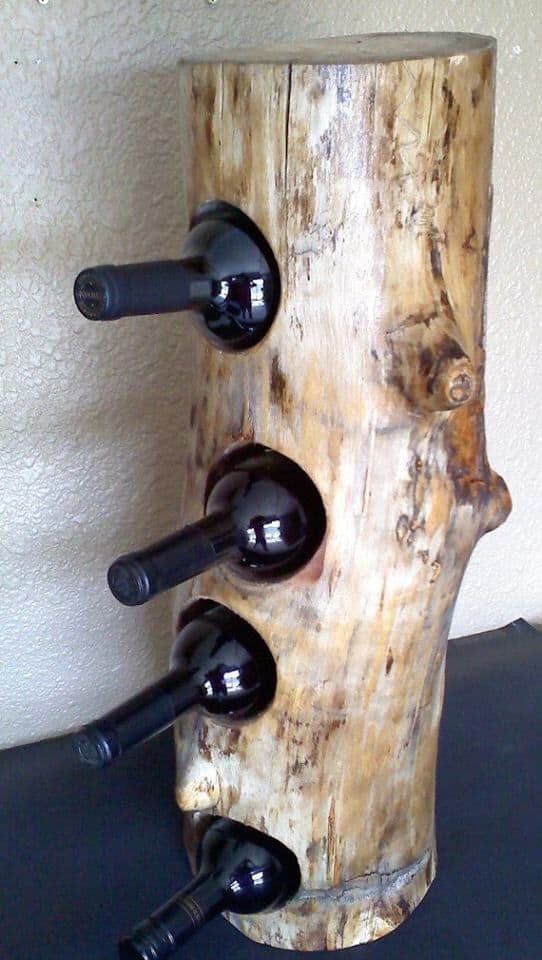 Source Unknown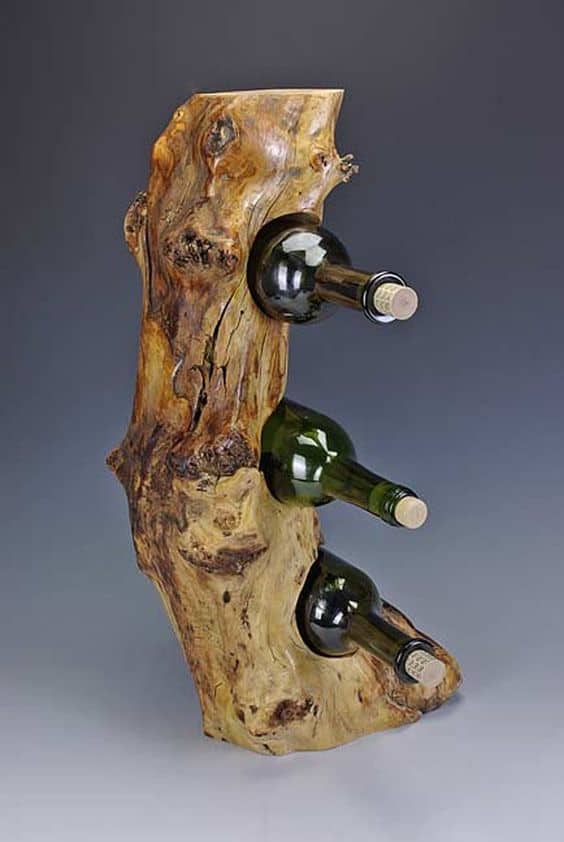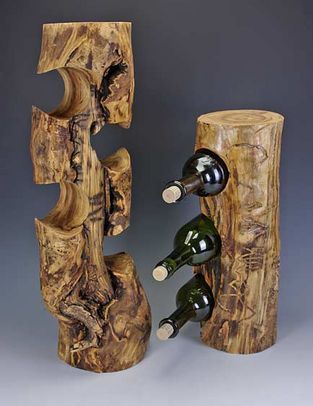 via thrillist.com
32. DIY log succulent planters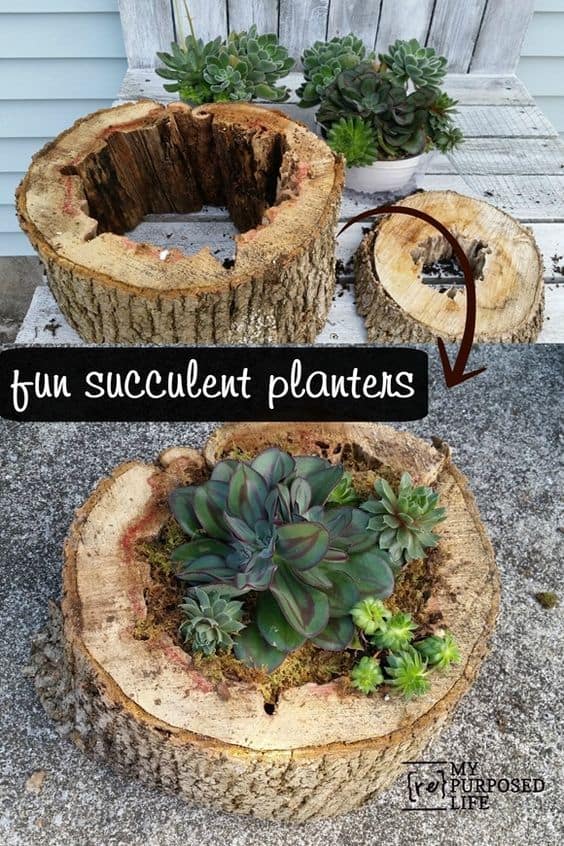 Fun and highly educative transformation worth nurturing in your next family crafting session.
33. slice of wood in the backyard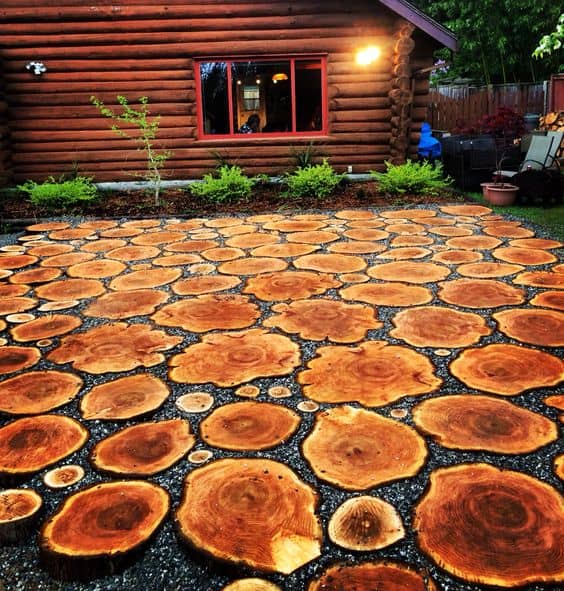 via instagram
34. diy rustic server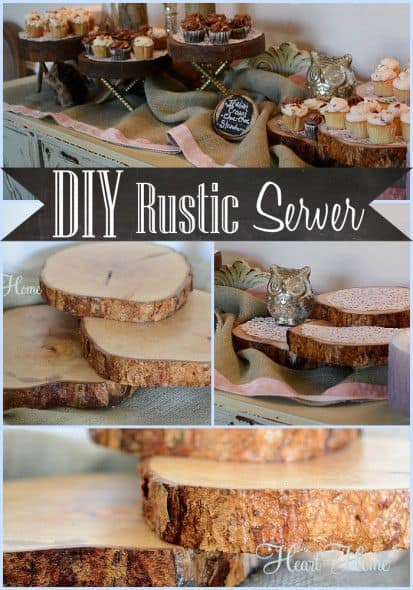 Memorable way to transform your events with little to no costs.
35. tree stump coffee table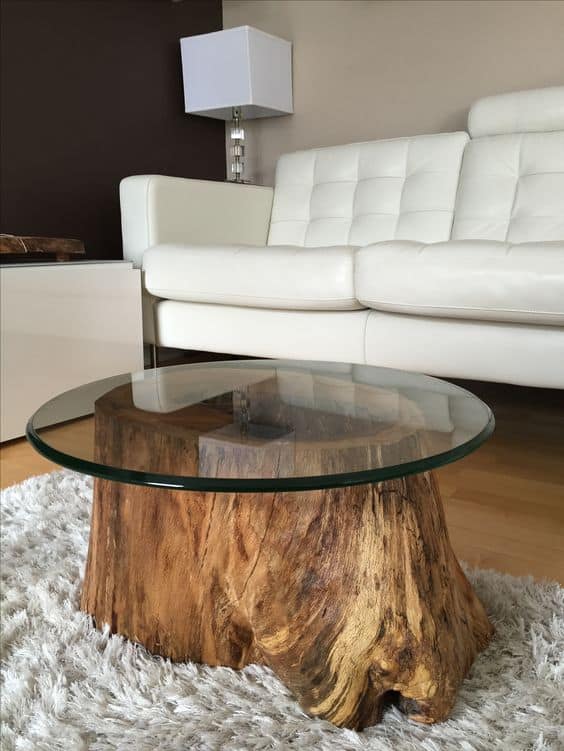 One stump, one glass counter.
36. clay bird tray on a stump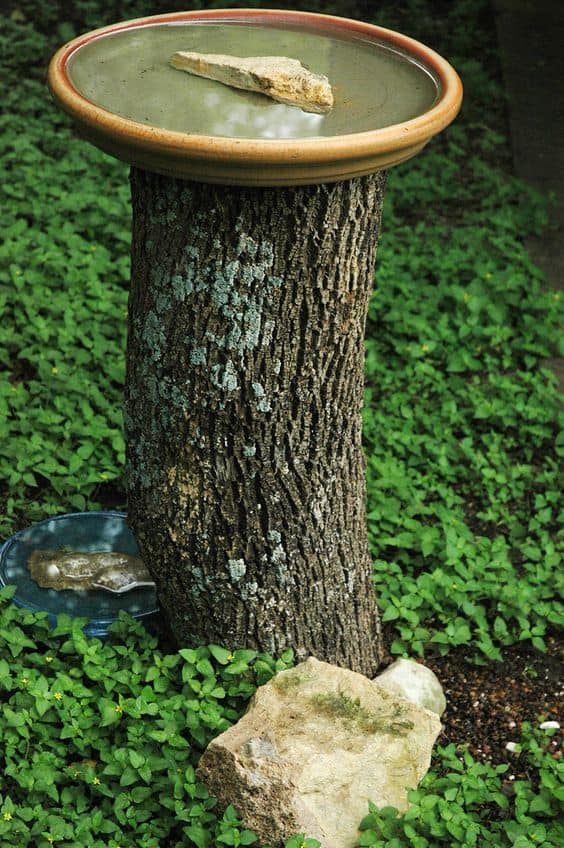 A clay tray on a stump can invite the birds in your decor thus animating your garden a great deal.
via shovelreadygarden.blogspot.com
37. epic sculpted log couch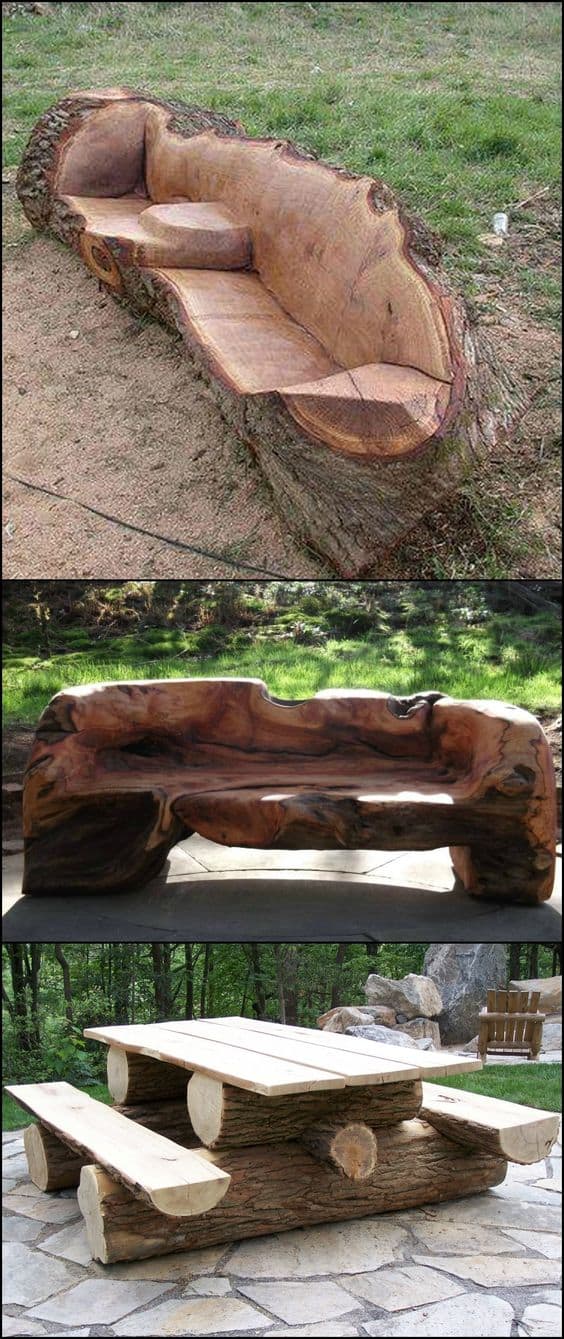 Sculpt the right bench for festive entertaining in wooden logs.
38. contemporary rustic in elegance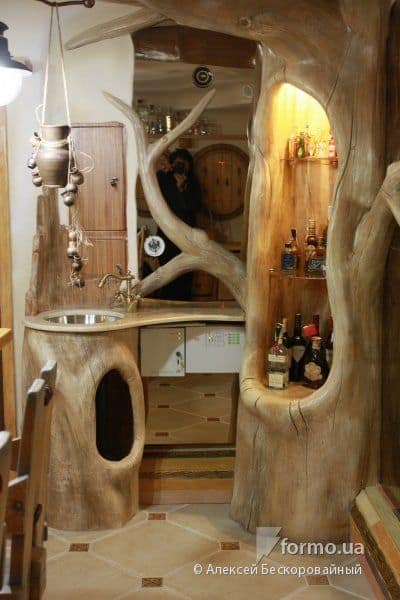 via formo.ua
39. petite log succulent planters

via plus.google.com
Wood is the supreme material, warm, cozy, easy to work with, renewable and accessible material, the one that changes the world everyday, twig by twig, branch by branch.
How do you see the collection of logs above? We would love to hear from you in the comment section below !
Related Articles