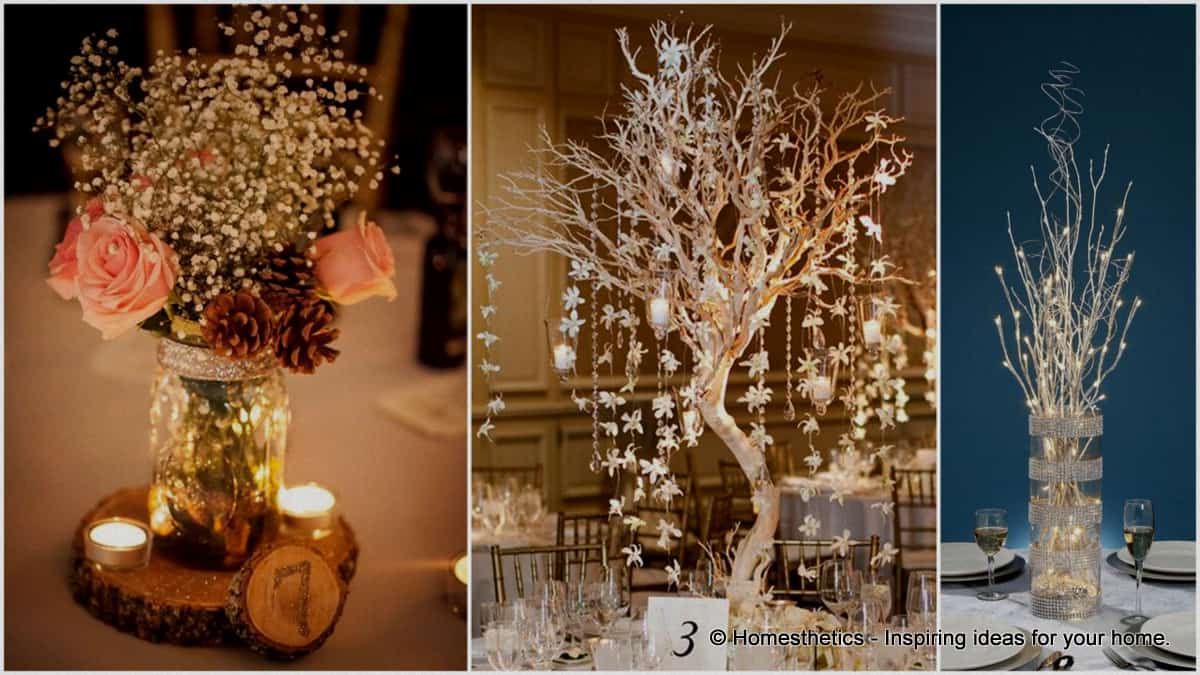 There are a variety of ideas to choose from for a perfect wedding centerpiece. I came up with 17 wedding centerpieces but am sure you can figure out a lot more. However, planning for a wedding can leave a hole in your pocket. I mean, it's the biggest day of your life, you want everything to be perfect and you want the best. That's not always the case with everyone. Some people are not that fortunate so they have to just settle for whatever they can afford. By the way, you don't need all the money in the wold to have a romantic, beautiful wedding. Just two people who love each other, witnesses, a place to get married and have a reception. Some food, drinks and good friends and family to share your memorable moment with. From my experience, one of the biggest decisions is always, what centerpiece to use on the reception tables? Something that won't cost too much, but at the same time will blend in with the rest of the ambiance. Here are 17 wedding centerpieces that you can consider or maybe get ideas from, if you are in this predicament.
Low Budget Wedding Centerpieces
 #1 Opt for a trail centerpiece for your wedding tables
With this unique idea, you can forget about putting together special hand made single centerpiece for each table. Just throw this baby on, how gorgeous is this?!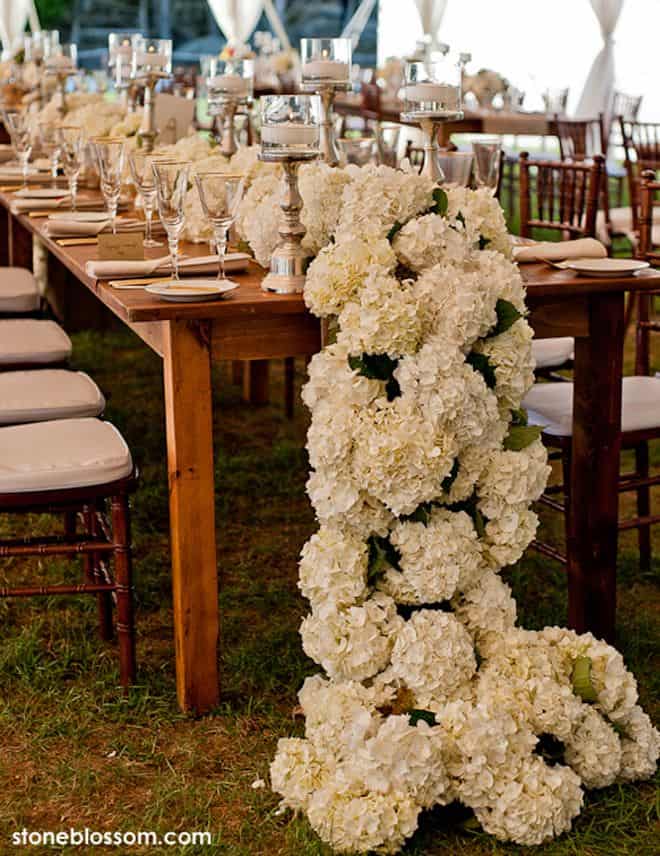 #2 Floating bowl surrounded by lighted candles for a great wedding centerpiece
Having lighted candles in glasses positioned simultaneously throughout your reception tables or room does carry a warm, romantic ambiance at your party. The reflection of the lights from the candles is what really illuminated the surrounding and beautifies the each table.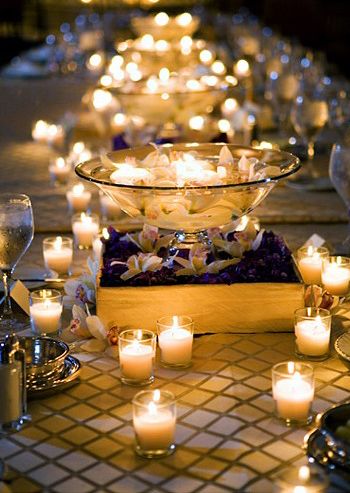 #3 Candles in glasses don't always have to be lighted for your wedding centerpiece
Even on a low budget, you can still have eye-catching wedding centerpieces.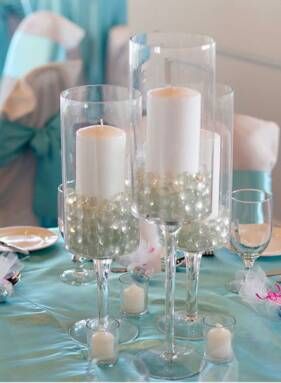 #4 Choose a glass with water that will magnify the size of your flower
You don't always have to use real flowers for your wedding for it to be classy and superb. Just a creative mind with a great sense of style and an eye for beauty.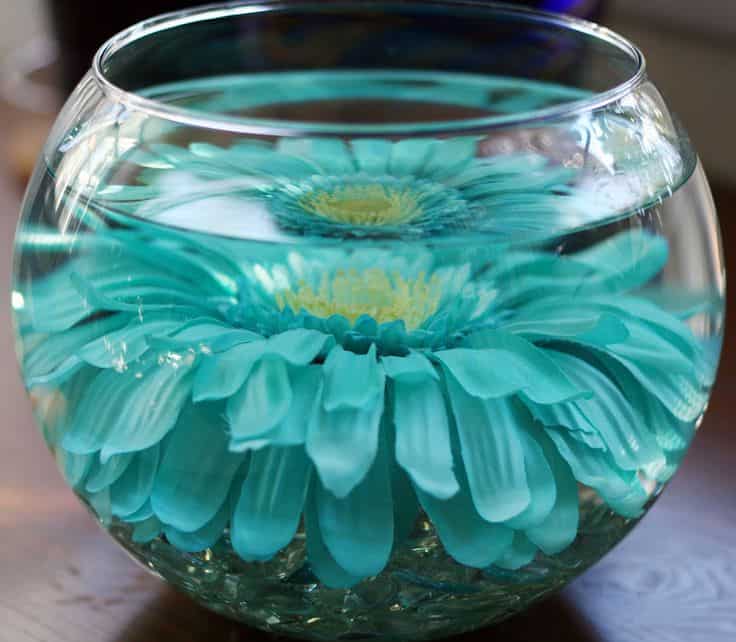 #5 Water beads in stacked fish bowls great for a wedding centerpiece
Another great wedding centerpiece idea only you could change the color of the flower to blend in with the colors of your wedding.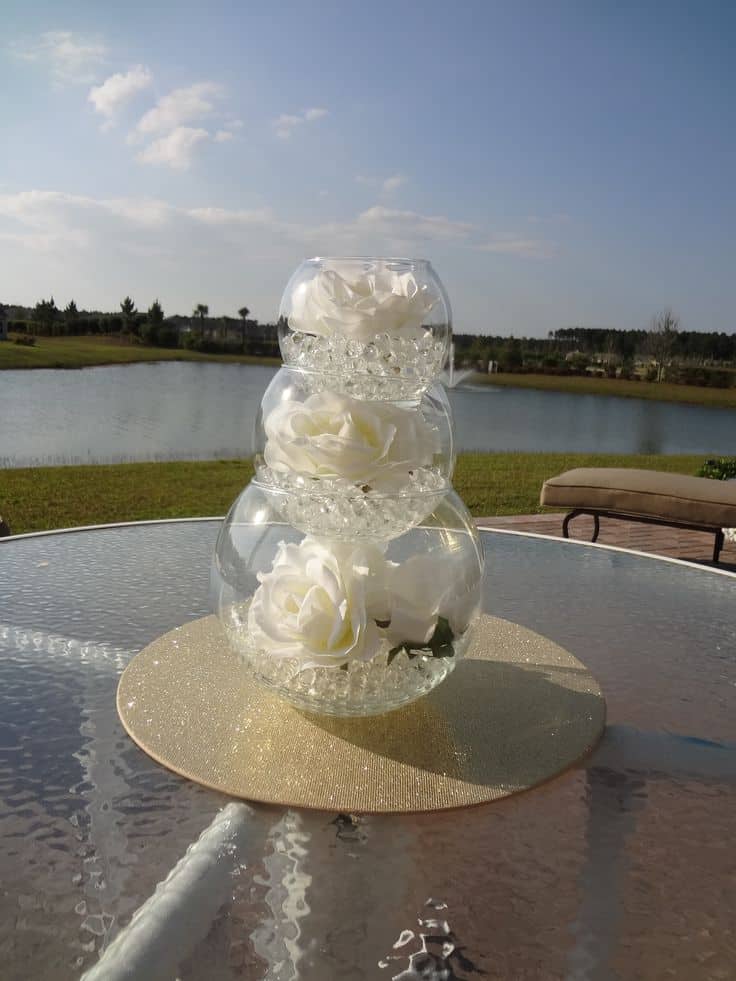 #6 Red petals along side white lighted candles for a valentine's day wedding centerpiece
This looks like a lot of effort and time was placed into this skillful creation. This table looks romantic all by itself. Imagine seeing the entire wedding reception with this centerpiece.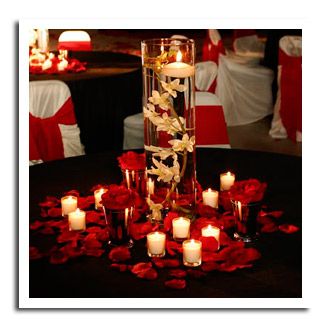 #7 Breath taking baby's breath floral arrangement for this wedding centerpiece
Without the lighting fixtures here, the beauty of this wedding centerpiece would be lost in the shadows. Somewhat rustic style is a perfection addition in this put together.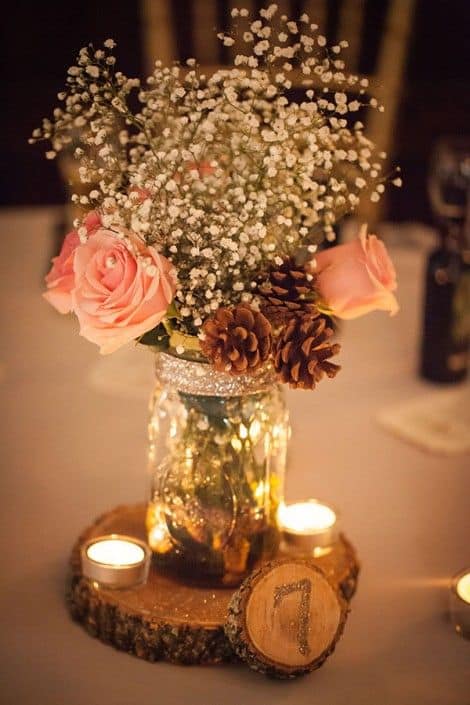 #8 A single flower in a glass rolled in silver dust for your wedding centerpiece
I always say, while a bunch of flowers makes a romantic statement or shows gratitude, one flower says a million more words. Surprising how they chose to leave the leaves on the flower in this wedding centerpiece, yet it looks better than if they had cut it out.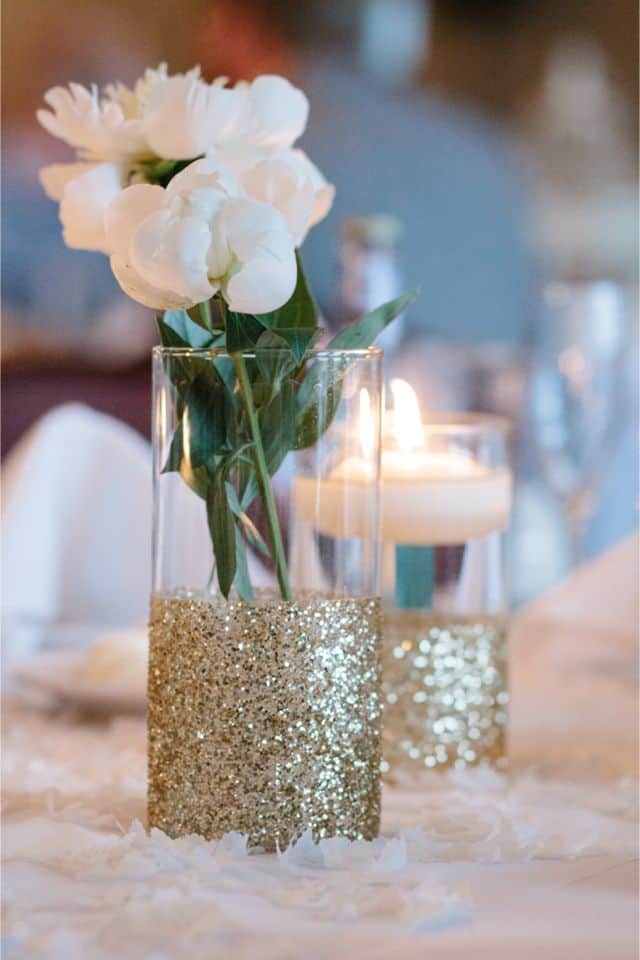 #9 A wedding centerpiece that looks expensive but was made on a reasonable budget
Using bright colors for your wedding centerpiece would draw the attention of your guest. Yellow leaves a warm, friendly feeling. Great for a summer wedding.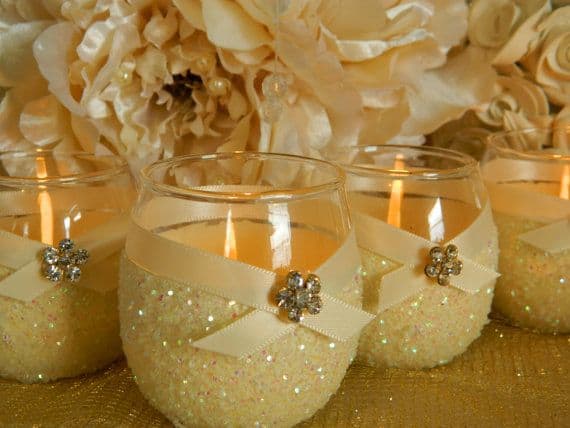 #10 Lace covered glass with a lighted candle for an unique wedding centerpiece
This is a perfect example of what it means to have a splendid wedding centerpiece on a low budget. It just takes a little creativity.
 Source: elegantweddinginvites.com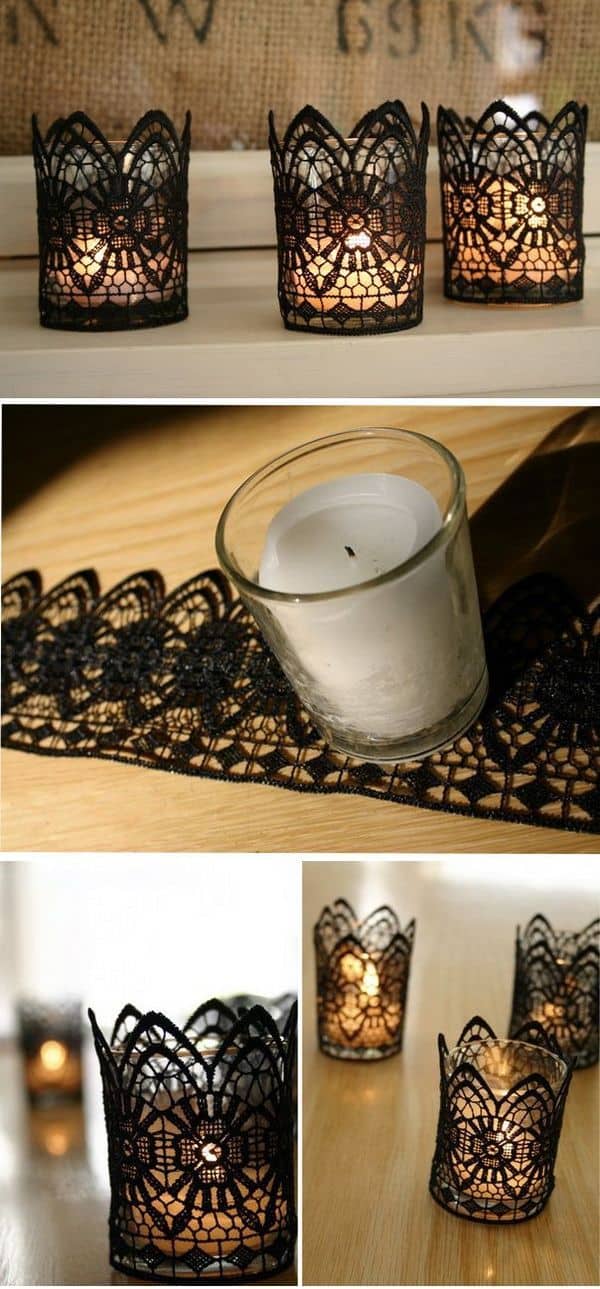 #11 Simple vase of flowers for a 'ball' of a wedding centerpiece
When in doubt about coming up with the right wedding centerpiece on a low budget, just go with your natural instincts and you just may surprise yourself.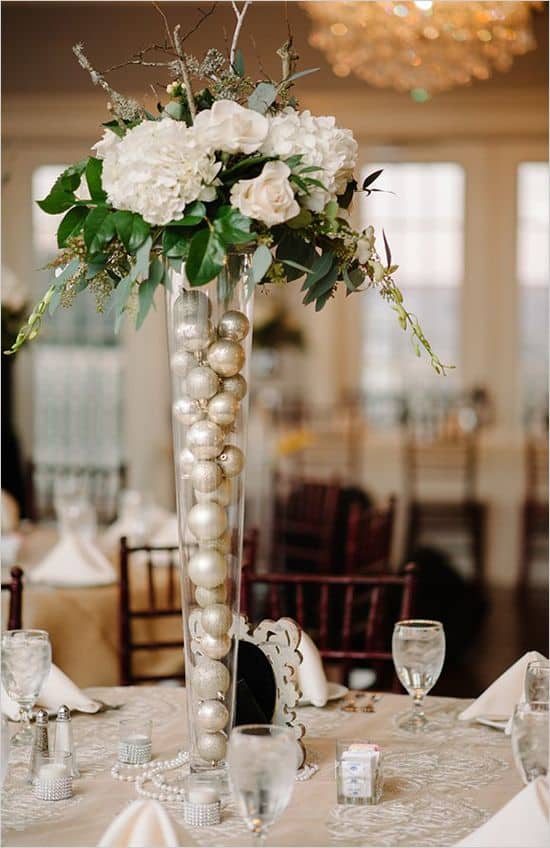 #12 When gold is the color scheme and your out of ideas for a wedding centerpiece
Just throw some gold or silver balls on a glass server with a lighting fixture close by for a more glossy appearance. I'm thinking a winter wedding for this wedding centerpiece.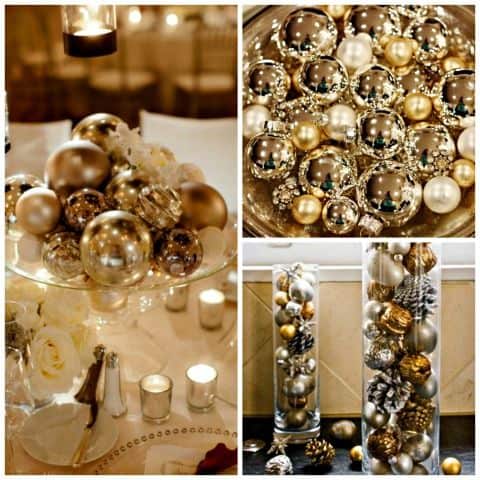 #13 Red roses at the reception table with white candles – superb wedding centerpiece
Judging from the tables in this wedding centerpiece, this was not done on a low budget. For those with a more elegant, exquisite taste.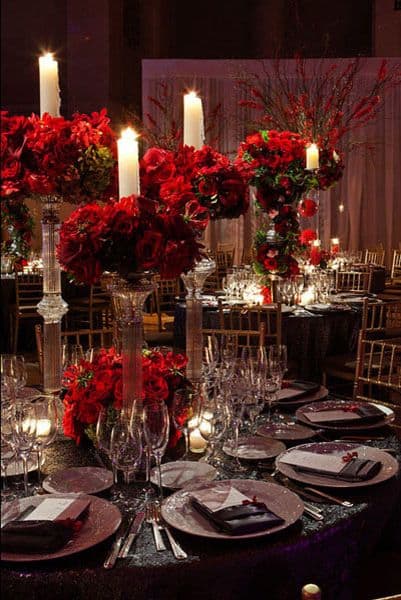 #14 A delicately handmade wedding centerpiece
For a wedding centerpiece as this you can use either real or plastic flowers, just go with what will blend in with your color scheme.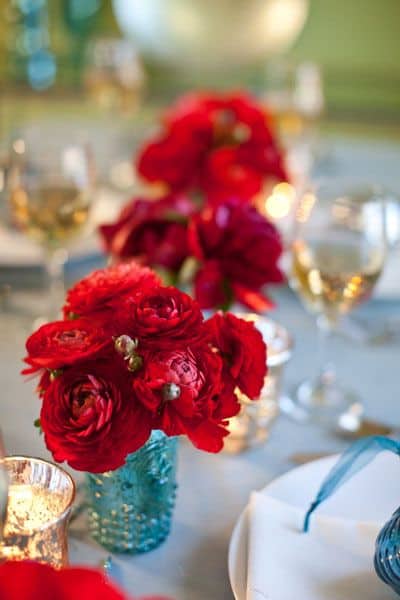 #15  White roses in a cut glass bowl with water -soft, delicate wedding centerpiece
Rananculus and baby's breath alongside this piece of lace, really says wedding. This wedding centerpiece to me seems as though it would also be great as a bridal bouquet.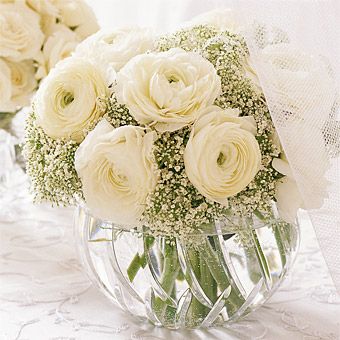 #16 If you desire to have a tall tree as your wedding centerpiece
This wedding centerpiece makes the point of these centerpieces clear, to draw the attention of the guest to the center of the table.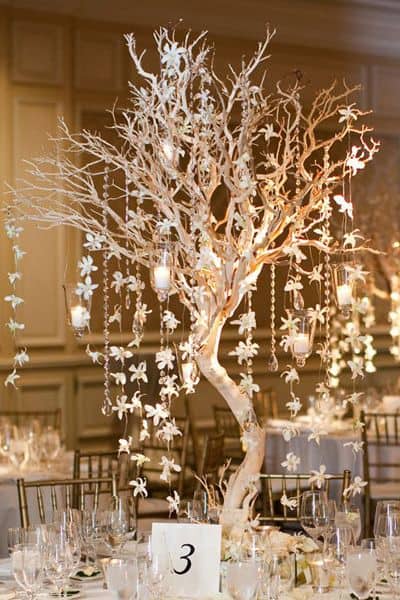 #17 A battery operated gold and silver wedding centerpiece
Loving this led glitter branch for a funky styled wedding centerpiece.

A great way to decide on what wedding centerpiece you would like to have on your reception table is to go with your favorite flowers and the season it blooms in.
Related Articles
27 Simply Charming and Smart Unique Outdoor Wedding Bar Ideas Worth Trying
Splendid Photo Wedding Backdrops Projects To Pursue
19 Charming Wedding Centerpieces For a Magical Celebrations
25 Of The Most Gorgeous Bridal Bouquets For An Autumn Wedding
Elegant And Dreamy Floral Wedding Centerpieces Collection
19 Splendid Summer Wedding Centerpiece Ideas That Will Beautify Your Event