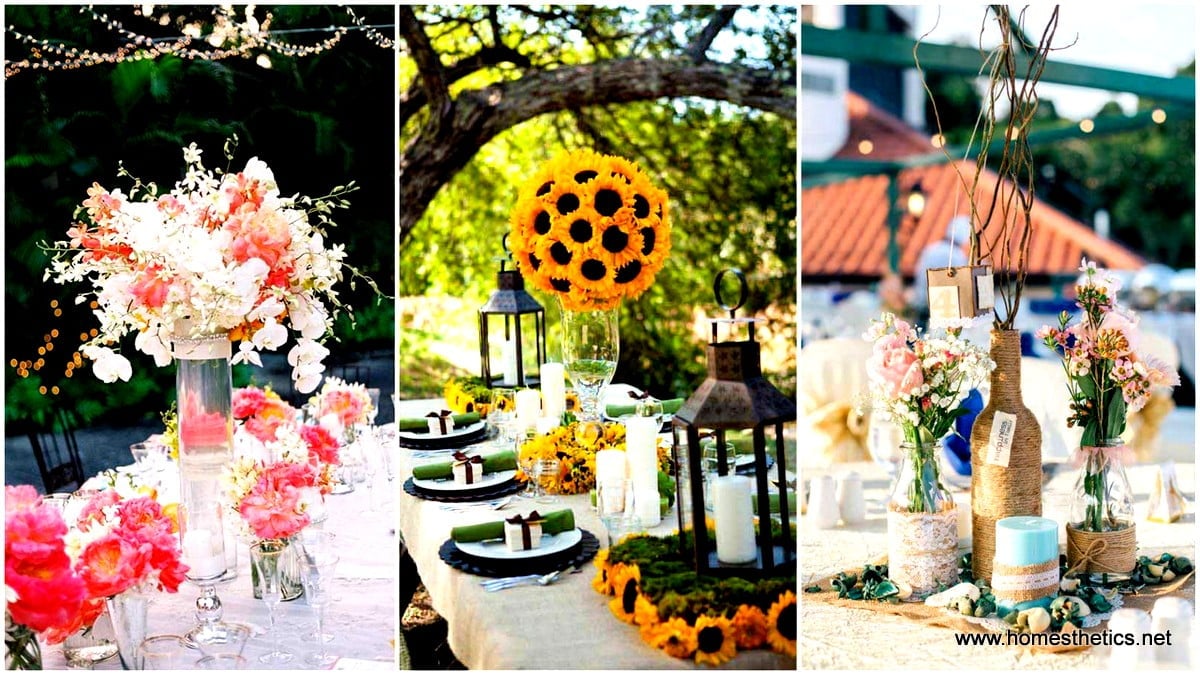 Summer is known to be the perfect season for weddings as it unveils beautiful setups locked throughout the year offering us thousands of locations to choose from, thousands of flowers and scents to work with. Summer is known to be the perfect season as it offers us the opportunity to have our wedding outdoors in the immense beauty of greenery at the sounds of crickets nestled between fresh grass scents underneath the moon.  In this romantic scenery romantic outdoor bar wedding ideas or summer wedding centerpiece ideas really catch on, particularly through freshness and naturalness.
Simple elements are able to set the design theme with ease outdoors where ambient light can sculpt greenery and highlight the coziness and sensibility of the wooden texture in elegant setups that seem torn from fairy tales. Cast a glance at the gallery below and pick the centerpiece that will beautify your event.
Summer Wedding Centerpiece Ideas
#1 Airy Transparent Decor Focused on Beautiful and Sensible Flower Centerpieces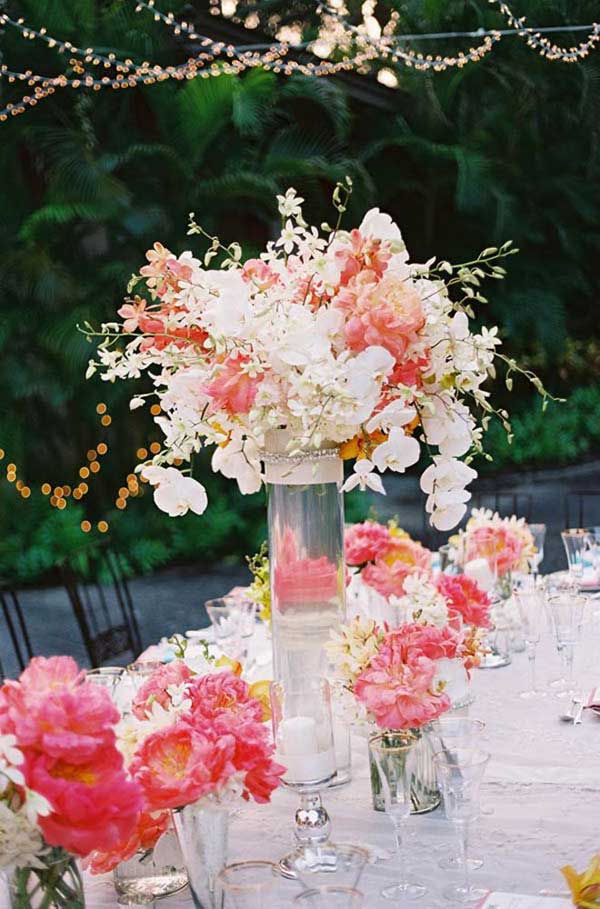 #2 Fresh Yellow Wedding Centerpiece Sculpted by Small Organic Twigs and Freshness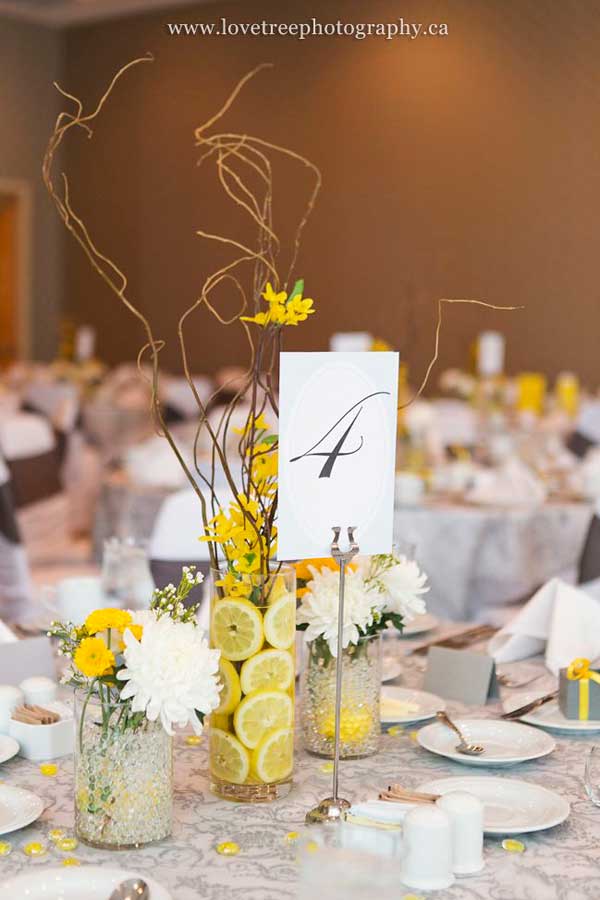 #3 Floating Candles Combined Playfully With Green Dandelions in a Centerpiece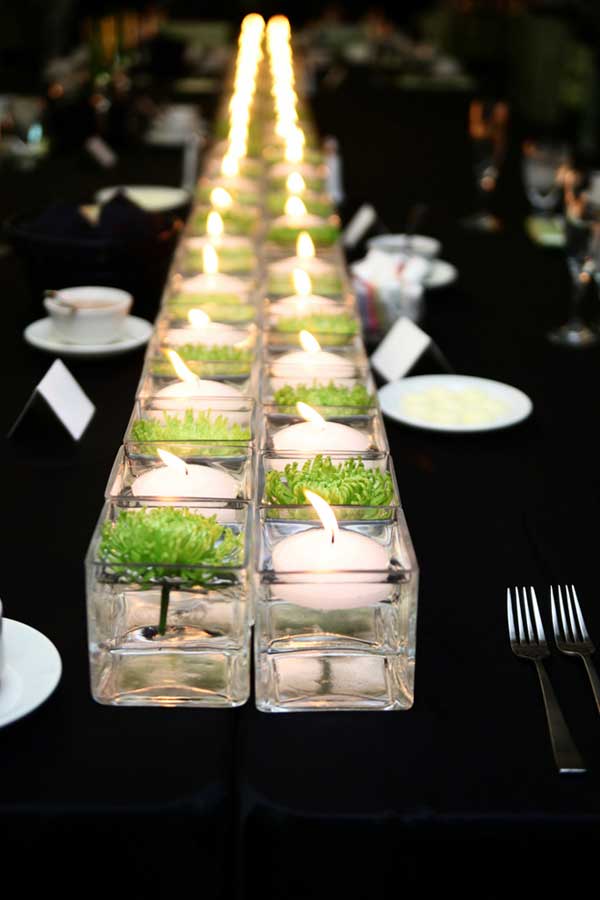 #4 Sculptural Branches and Twigs Beautified by Floral Accents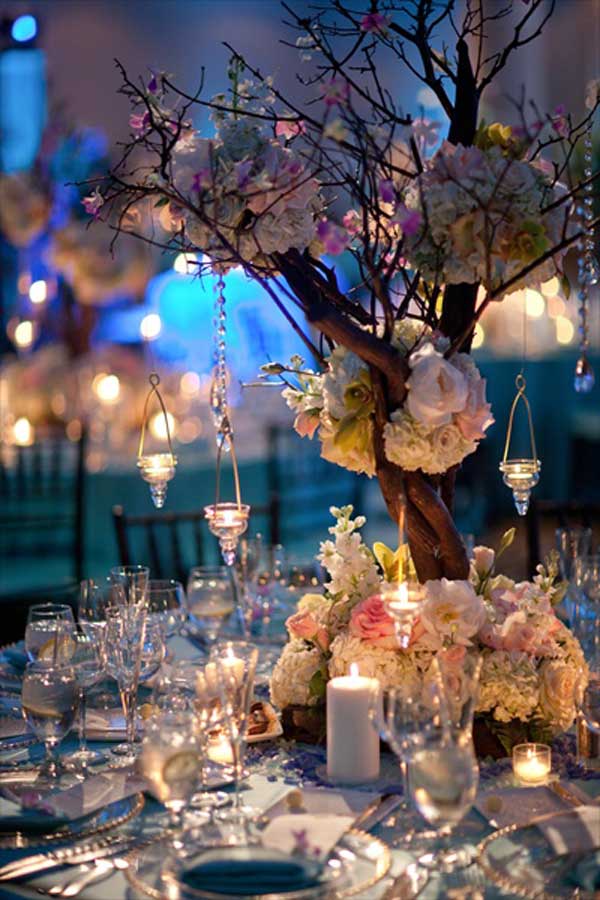 via theknot.com
#5 Pineapple Wedding Centerpiece With Fruits Surrounding It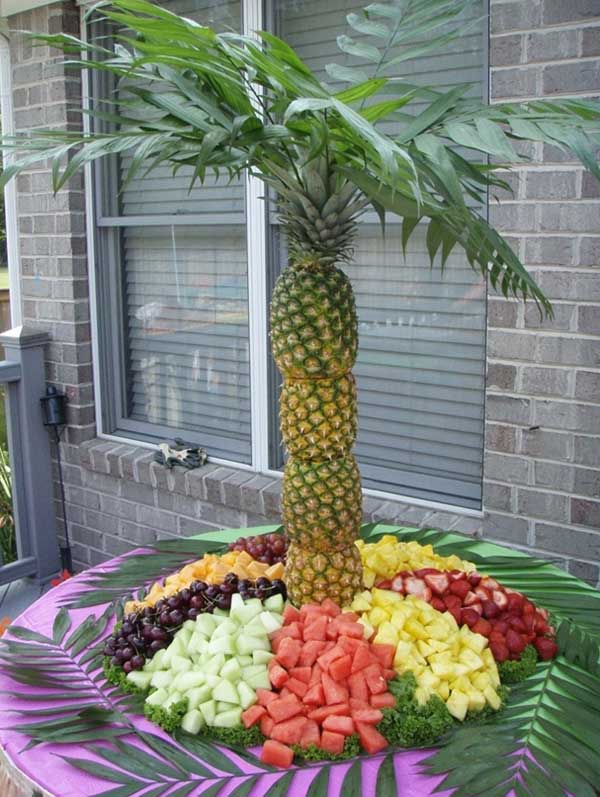 #6 Japanese Inspired Wedding Centerpiece With Small Elements on Sculptural Twig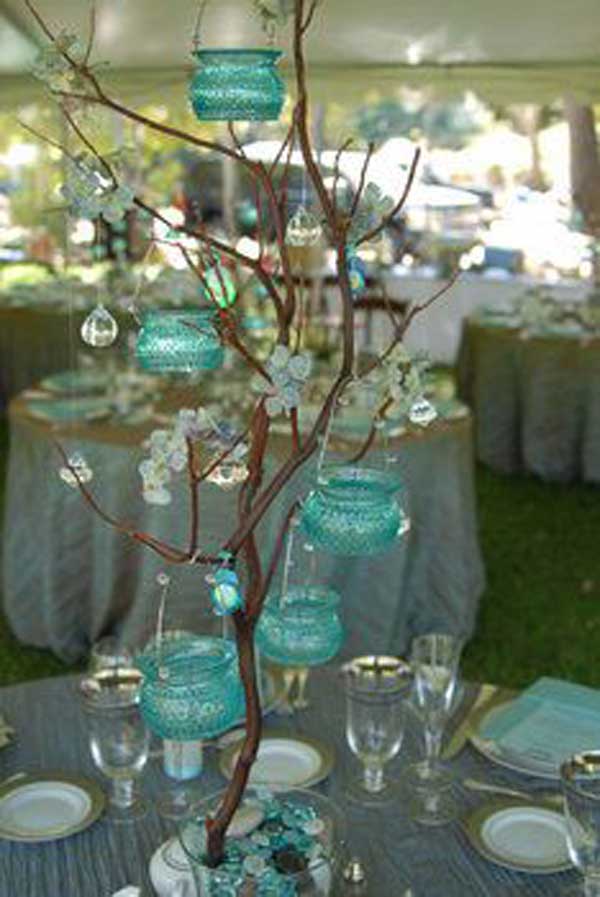 #7 One Slice of Wood Carrying a Mason Jar and Various Flowers in The Perfect Wedding Centerpiece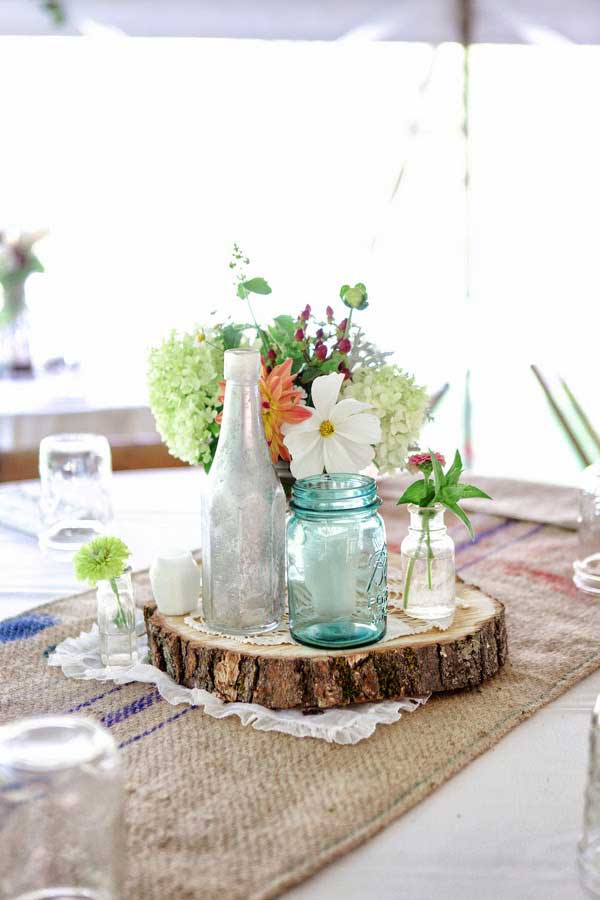 via thingsfestive.com
#8 Sunflower Wedding Centerpiece Working as a Focal Point in a Fairy Tale Decor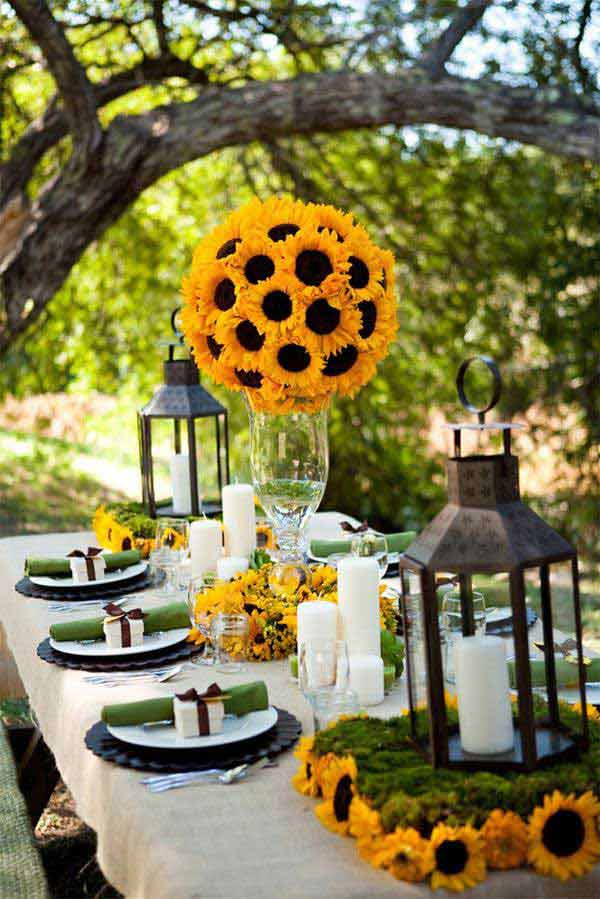 via colincowieweddings.com
#9 Various Flowers in a Vintage Wedding Design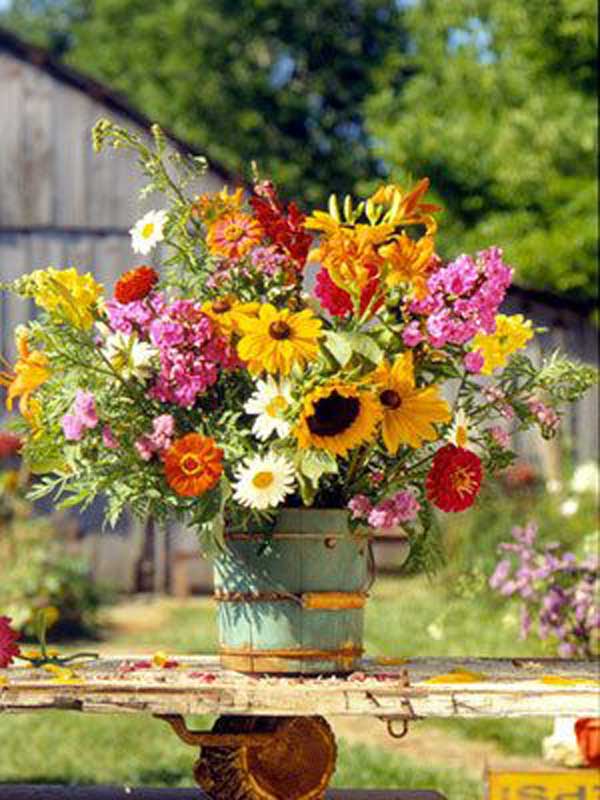 #10 Lovely Pictures Animated by Candles Doubling as Centerpieces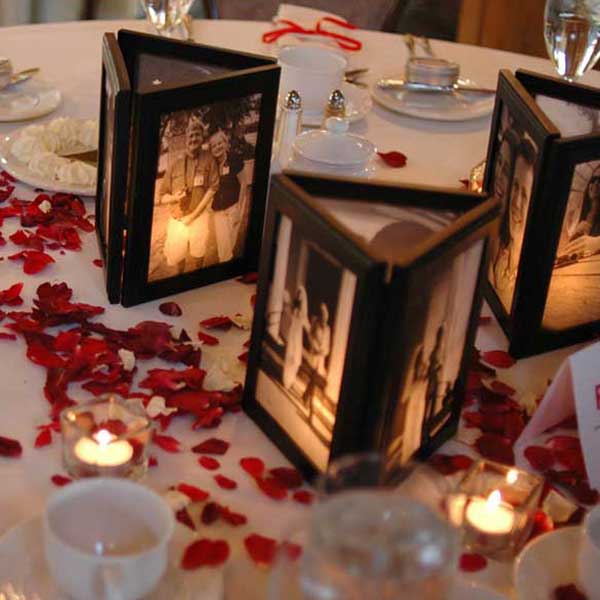 Source unknown.
#11 Extraordinary Floating Watermelon Slices Wedding Centerpieces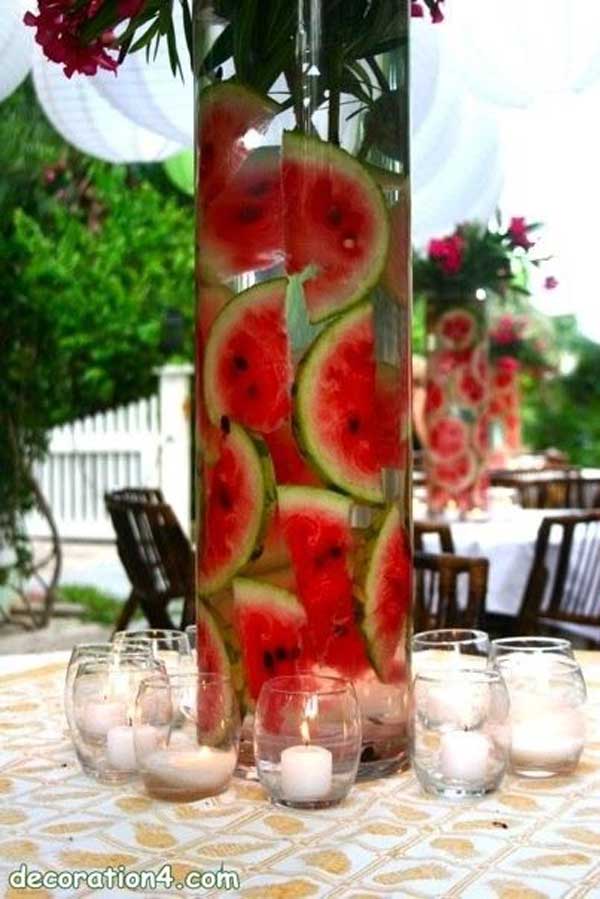 via decoration4.com
#12 Sensible Hot Air Balloon Wedding Centerpiece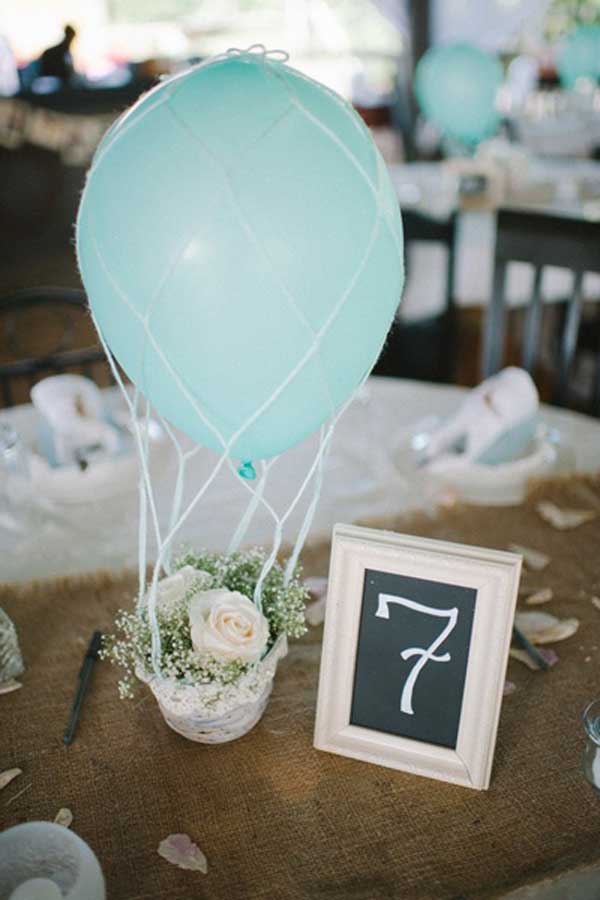 via colincowieweddings.com
#13 Two Elegantly Dressed Wine Bottle Centerpieces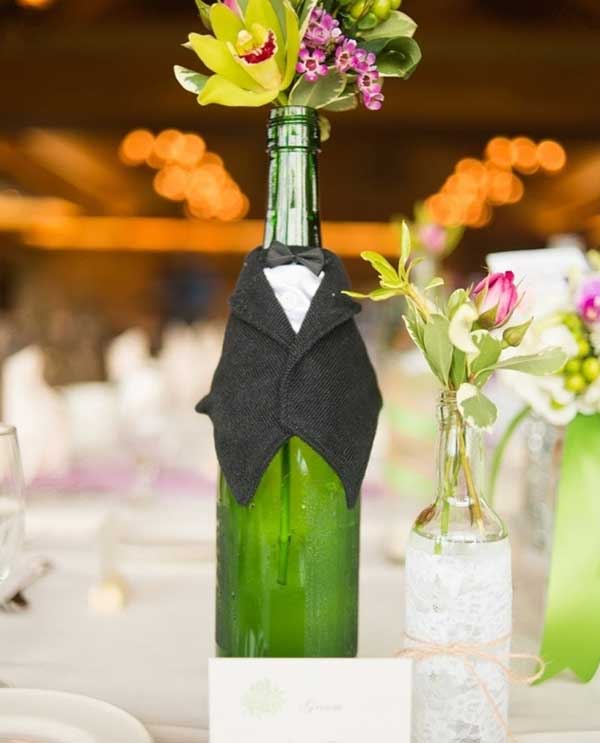 via synfullydelicious.blogspot.com
#14 Sculptural Blue Wedding Centerpieces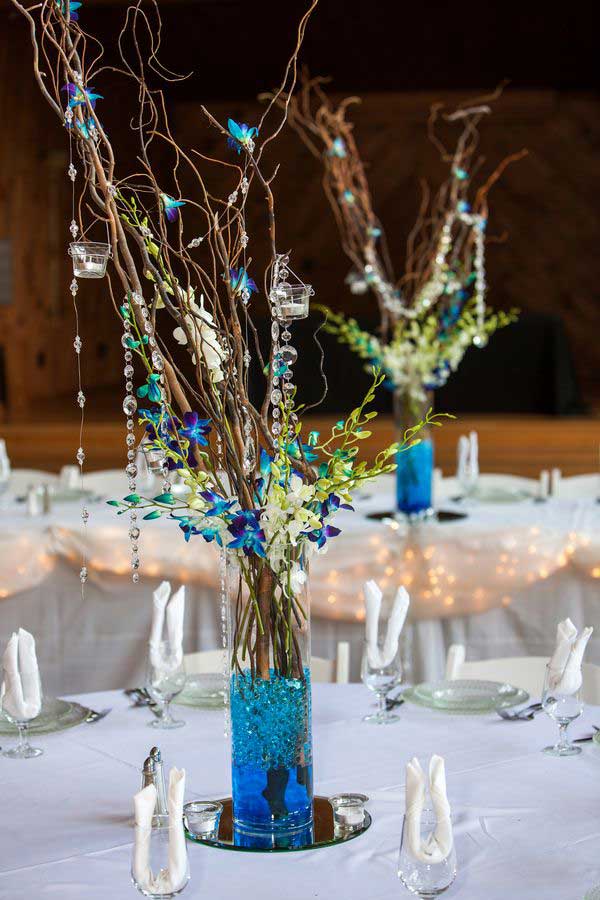 via weddingcolors.net
#15 Extraordinary Airy Sensible DIY Wedding Centerpieces With Rope Burlap and Lace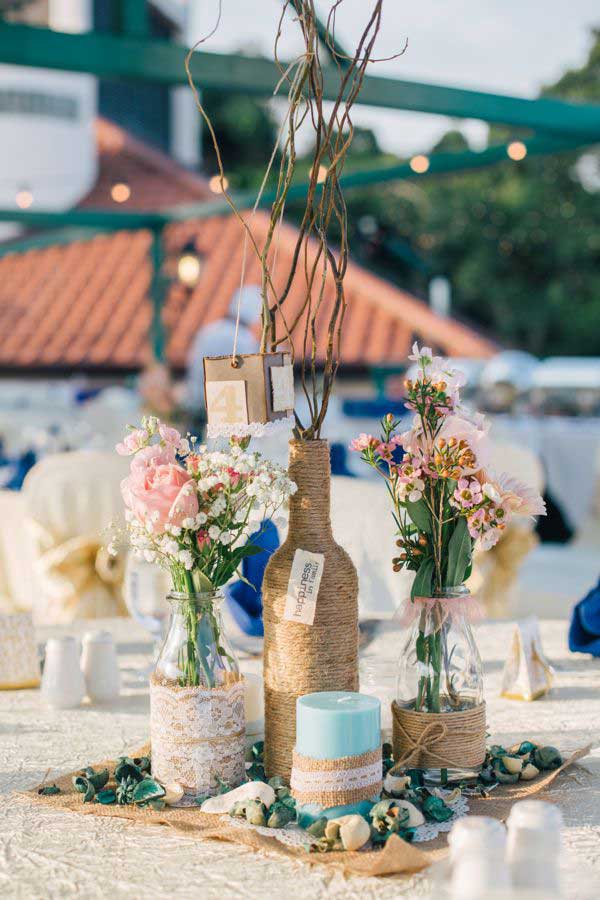 #16 Transparent Recipients With Colored Water Carrying White Flowers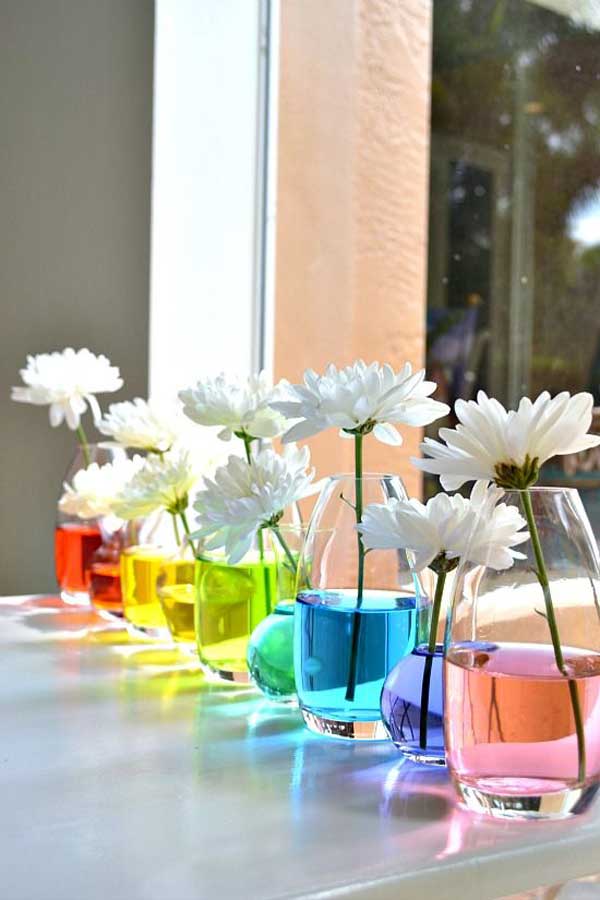 via momtastic.com
#17 Mason Jars Filled With Rocks and Water Filled With Flowers on a Slice of Wood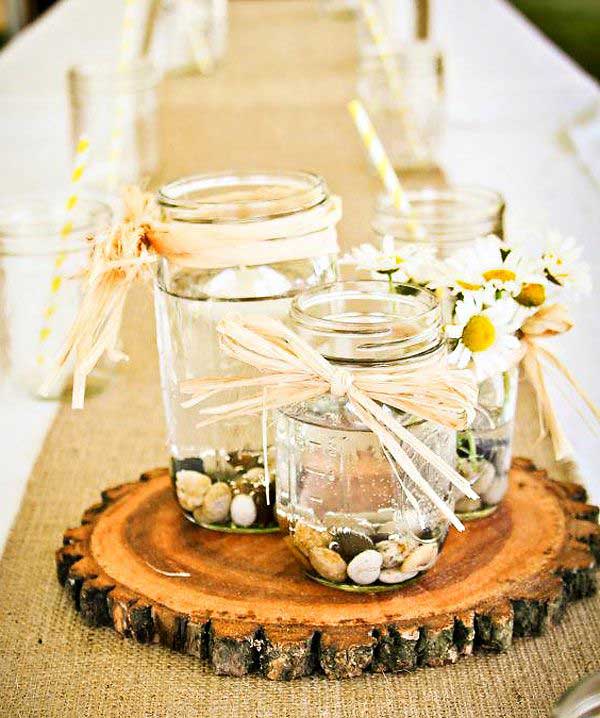 via blog.hwtm.com
#18 Bed of Flowers Wedding Centerpiece With Gradient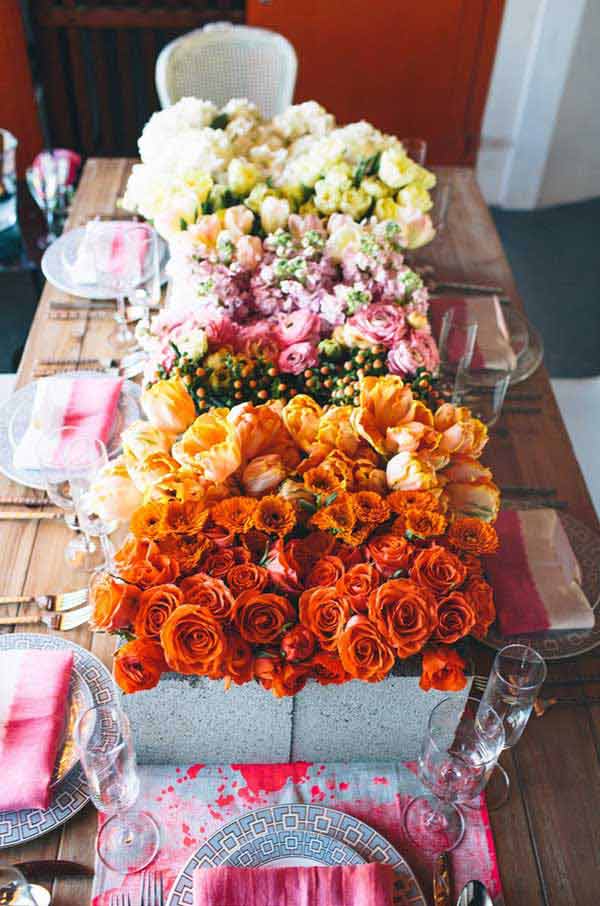 #19 Lemon Filled Mason Jars Filled With Elder Flower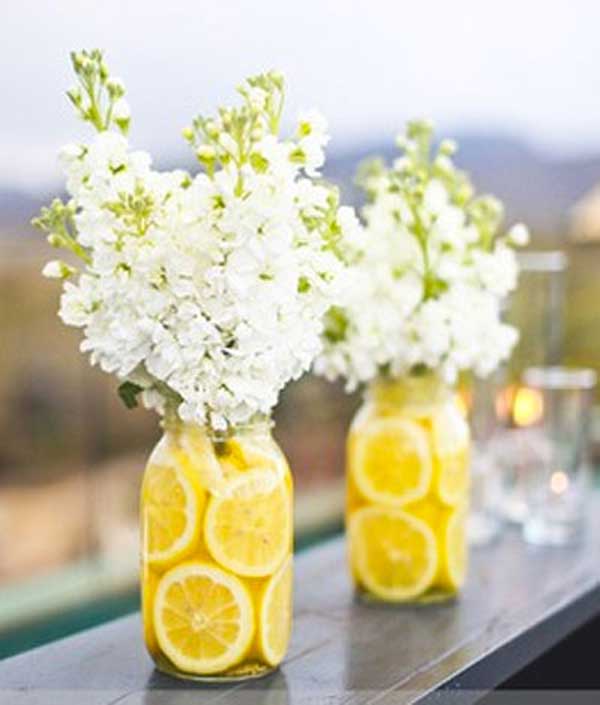 Outdoor weddings are a highly discussed subject thanks to their immense beauty and simply breathtaking possibilities. Pick your favorite wedding centerpiece from the selection showcased and share your valuable feedback in the comment section below.
Related Articles
27 Simply Charming and Smart Unique Outdoor Wedding Bar Ideas Worth Trying
Elegant And Dreamy Floral Wedding Centerpieces Collection
17 Wedding Centerpieces You Can Use On A Low Budget For Any Season