When it comes to weddings I have never had an honest opinion. All I knew was that I imagined mine very classy and elegant.The following Floral Wedding Centerpieces Collection has got be thinking about the importance of such details in the making of the perfect day for yourself and the one you love. How do you choose the right flowers, the right combinations?  What role does the lighting of the space have in the overall scheme? We are not entire sure we have discovered all the answers but lets have a look at the suggestions below.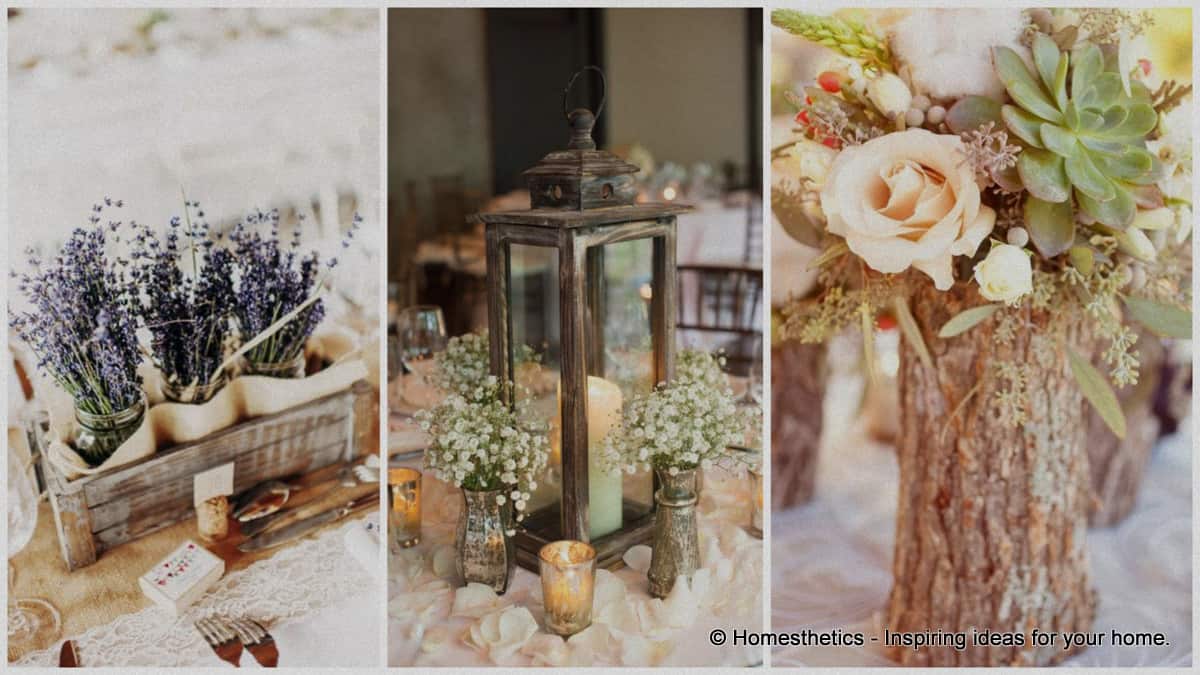 Floral Wedding Centerpieces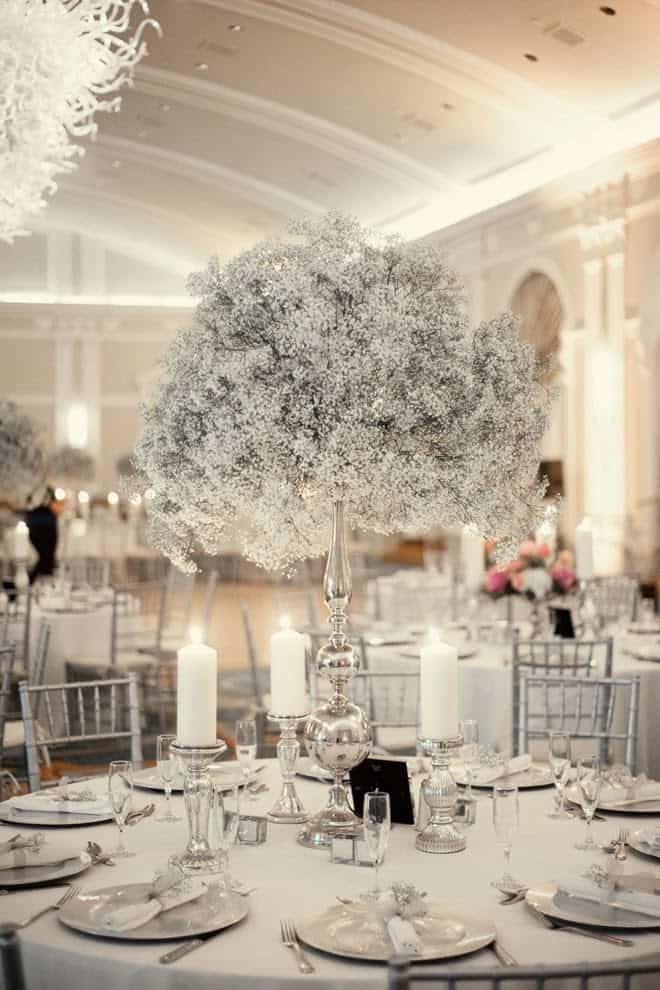 A matched themed seems like an idea that adds elegance and uniformity to the wedding design. Silver tableware  white candle light and a delicate white centerpiece create a romantic serene atmosphere best experienced in a private small gathering.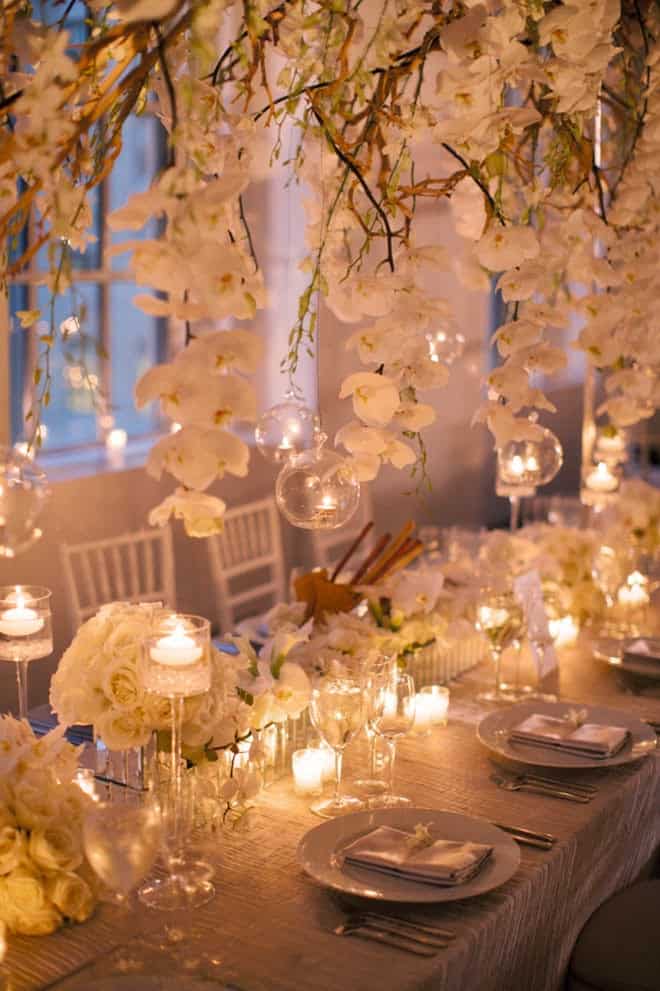 A floral dream with cascades of white flowers and a canopy of candles will create a true wonderland, the perfect choice for a winter wedding.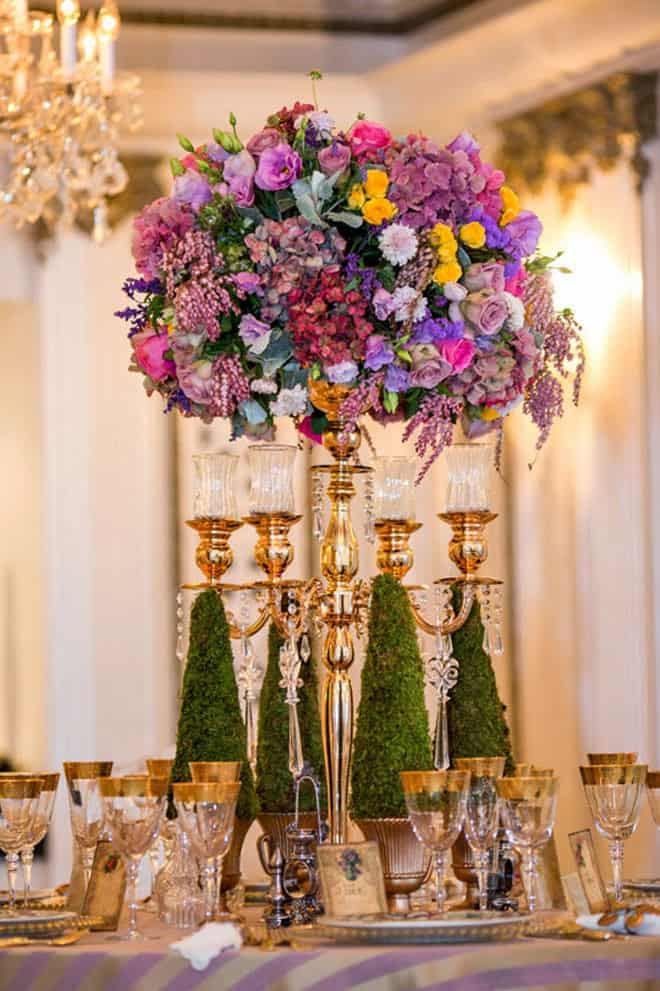 A colorful centerpiece with a variety of flowers all brought together and complimented by the golden tableware.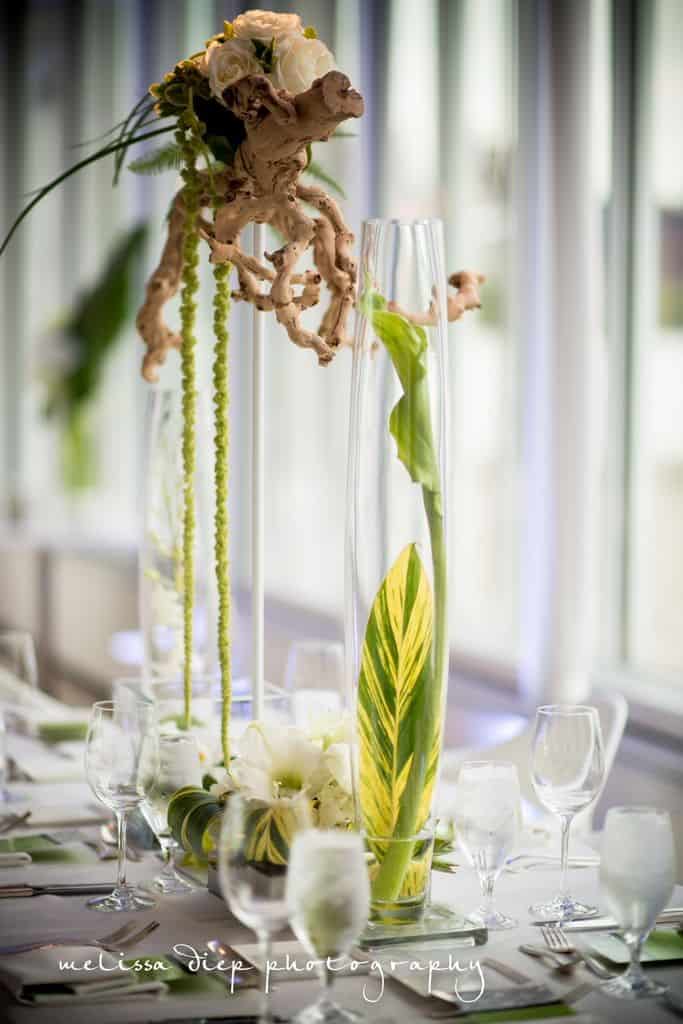 Bright fresh green complements an all white wedding theme.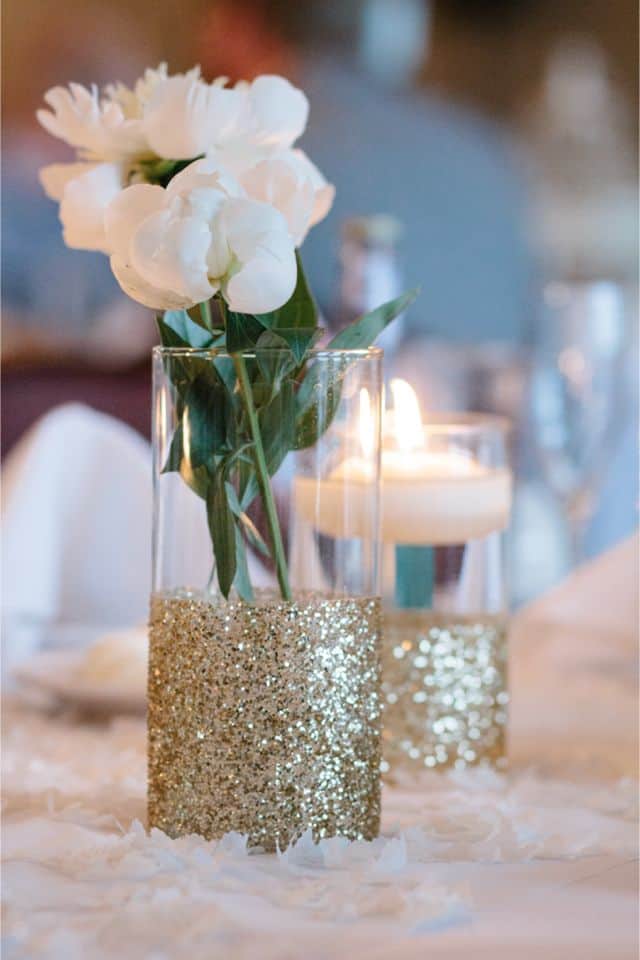 There is always room for a little bit of sparkle, especially on your wedding day.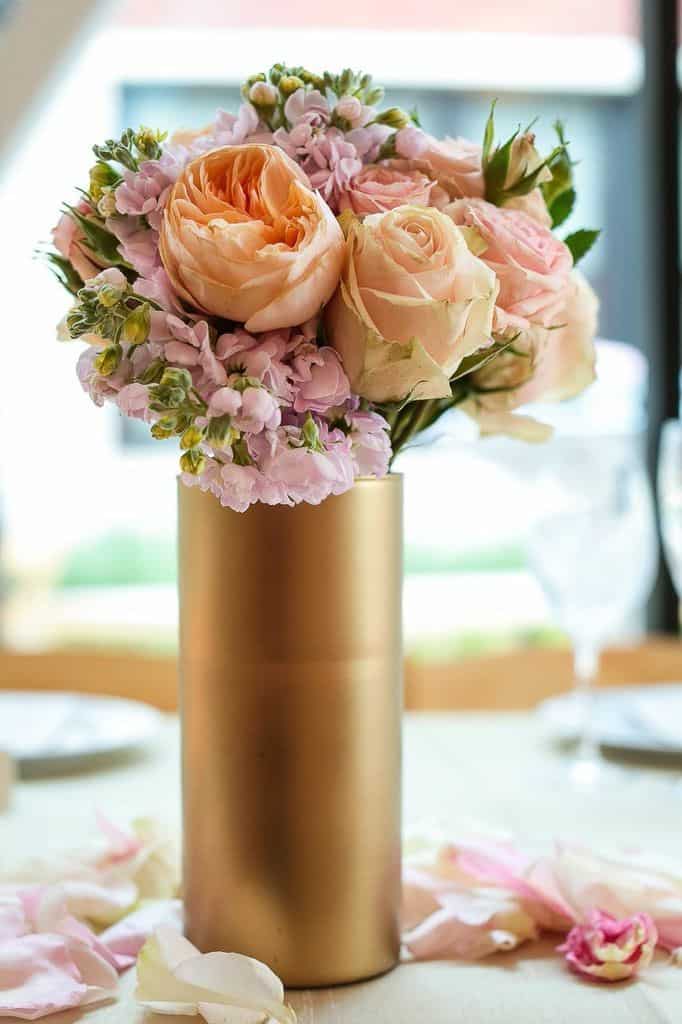 This centerpiece is really one of my favorites, exuding elegance and joy at the same time through its delicate pastel flowers.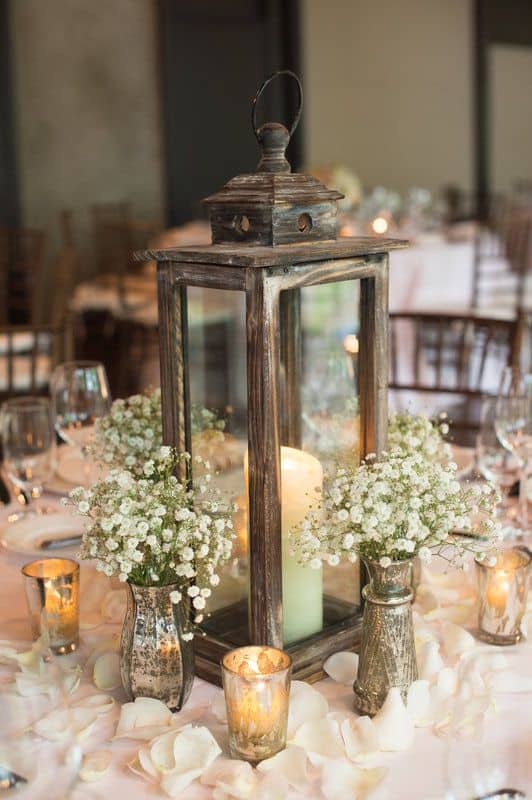 For the perfect rustic elegant themed wedding, antique looking decors complemented by white flowers and candle light are the way to go.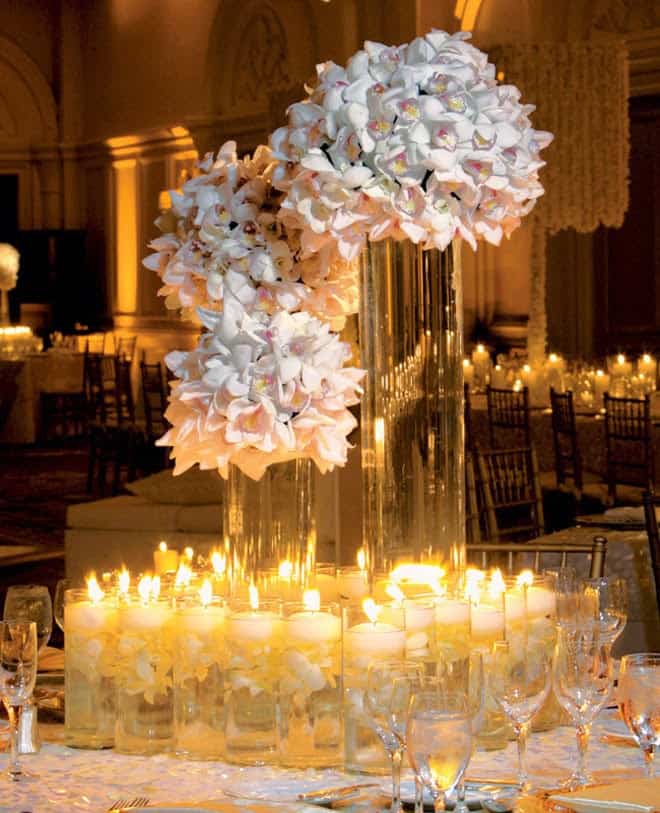 There is such a thing as too many candles so not overdue it.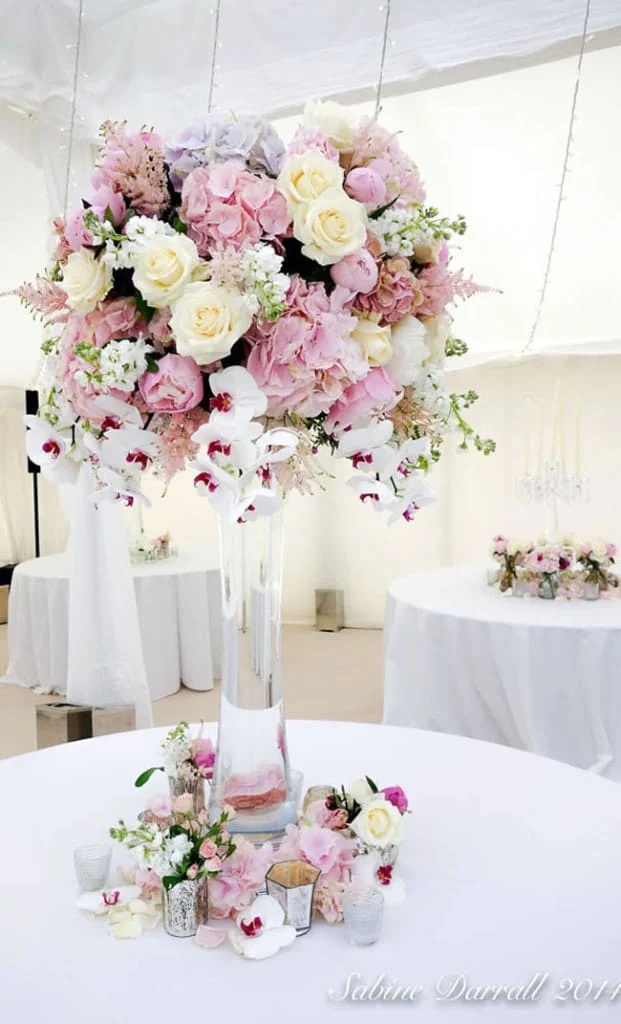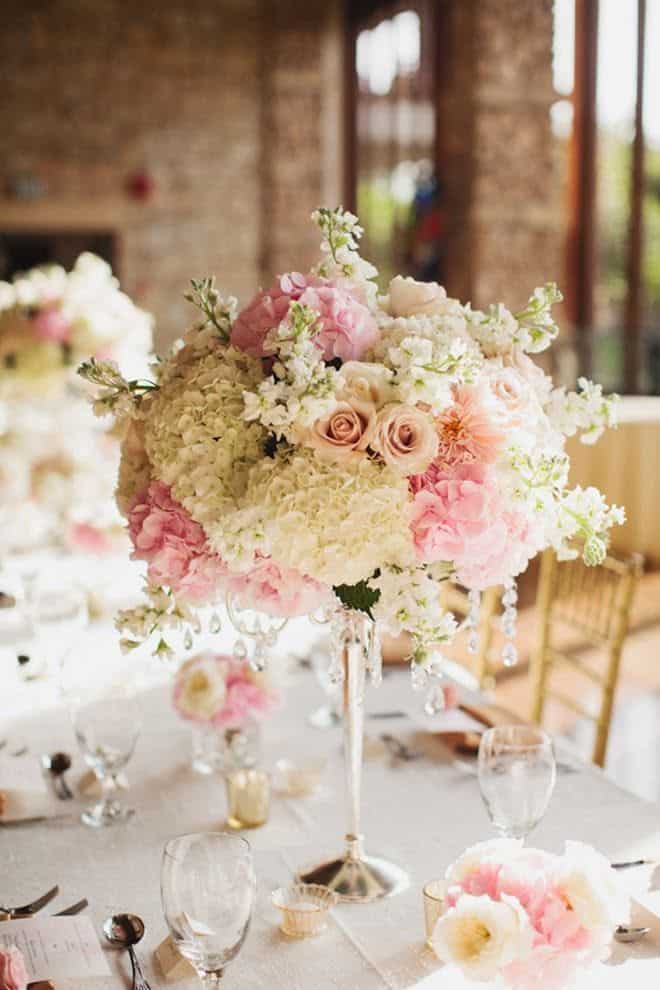 The above three examples are an abundance of flowers and decors which we do not particularly like but seem to have appeal at weddings.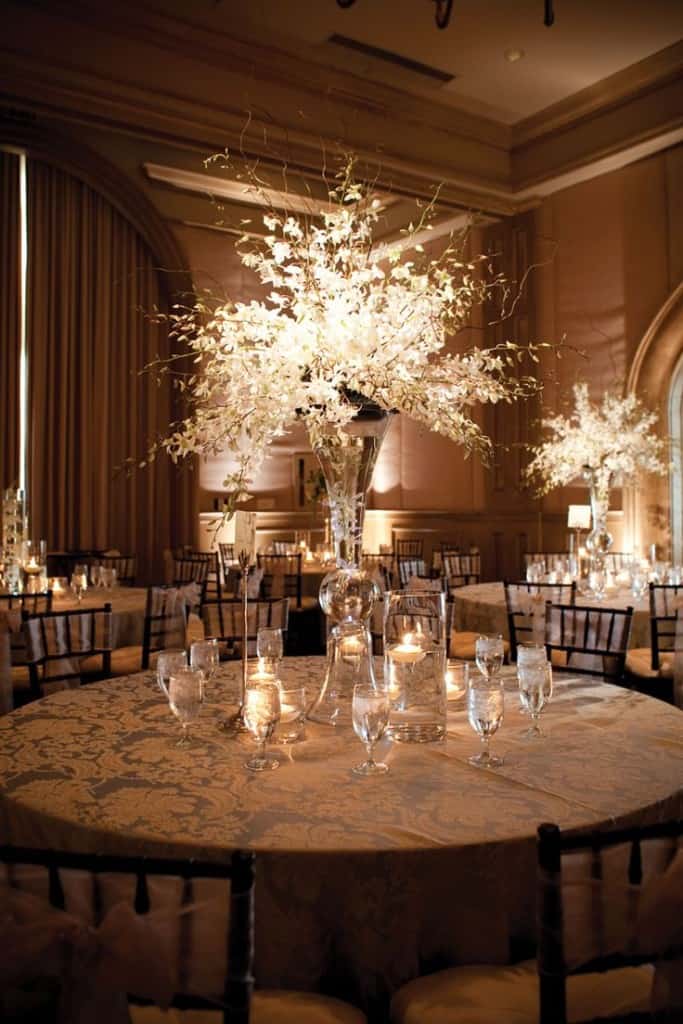 A simple wedding centerpiece can be put to value by the proper lighting.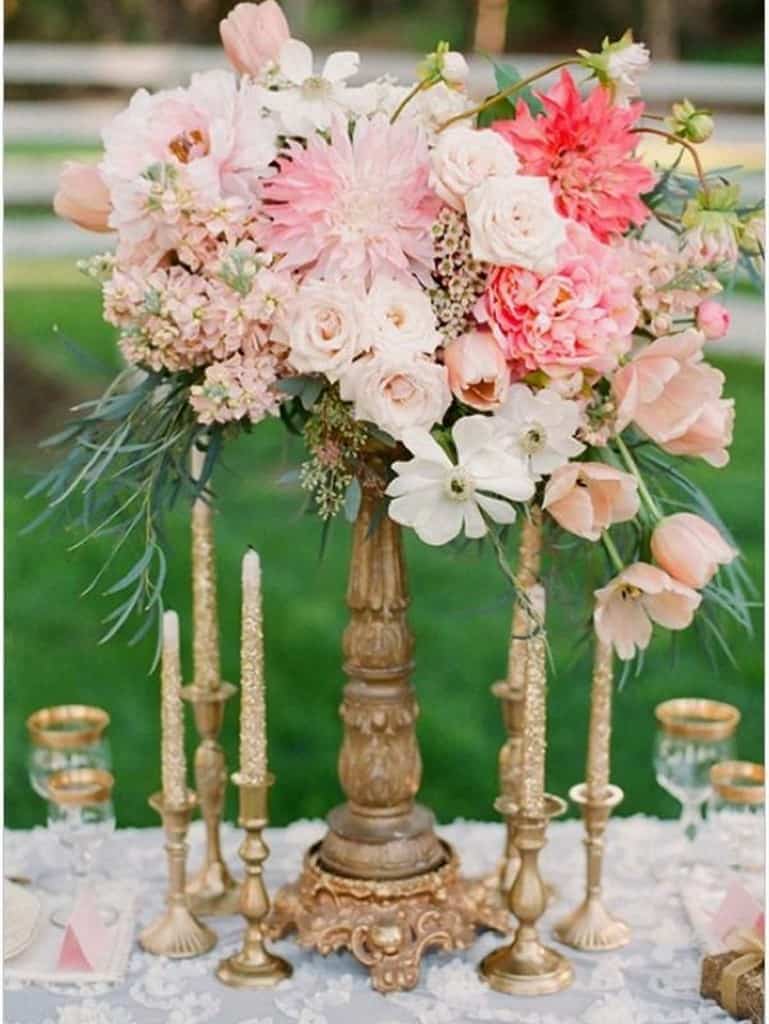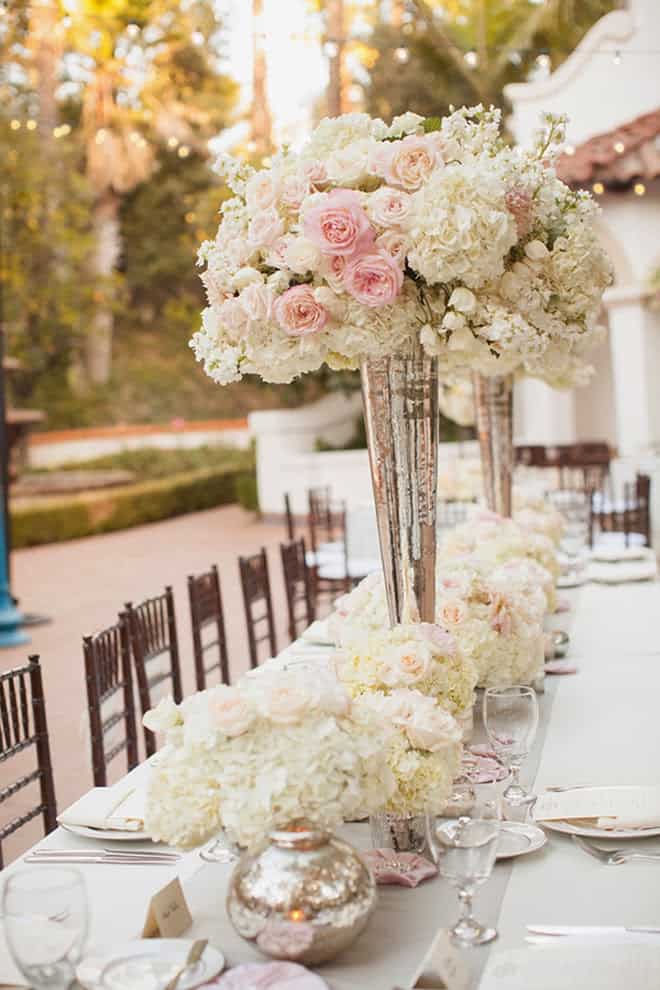 Gold or silver compliments flowers beautifully.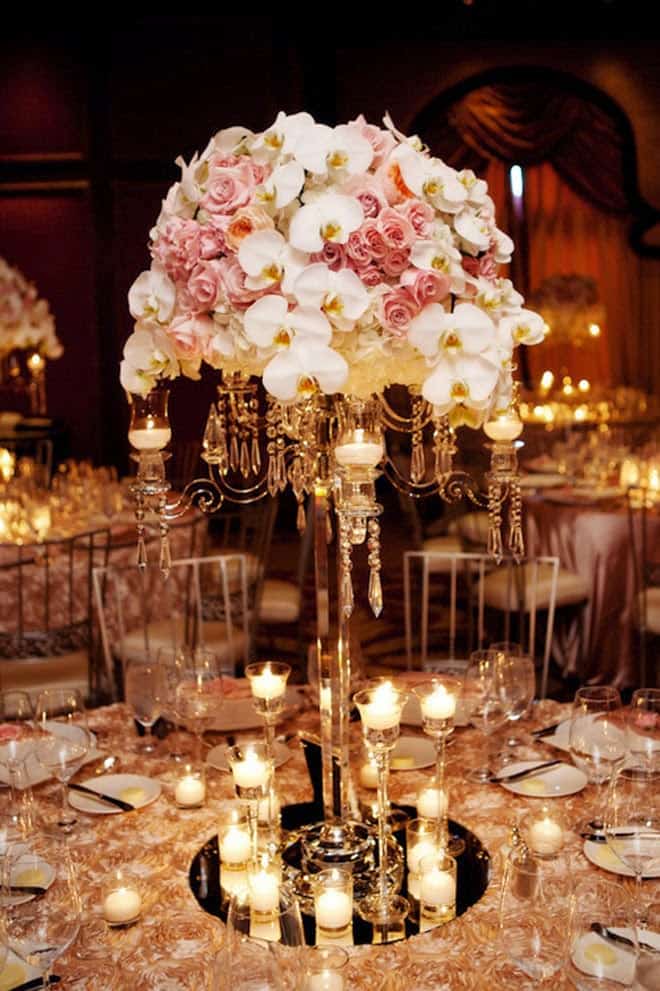 Don't go over the top and overcrowd the tables with decorations.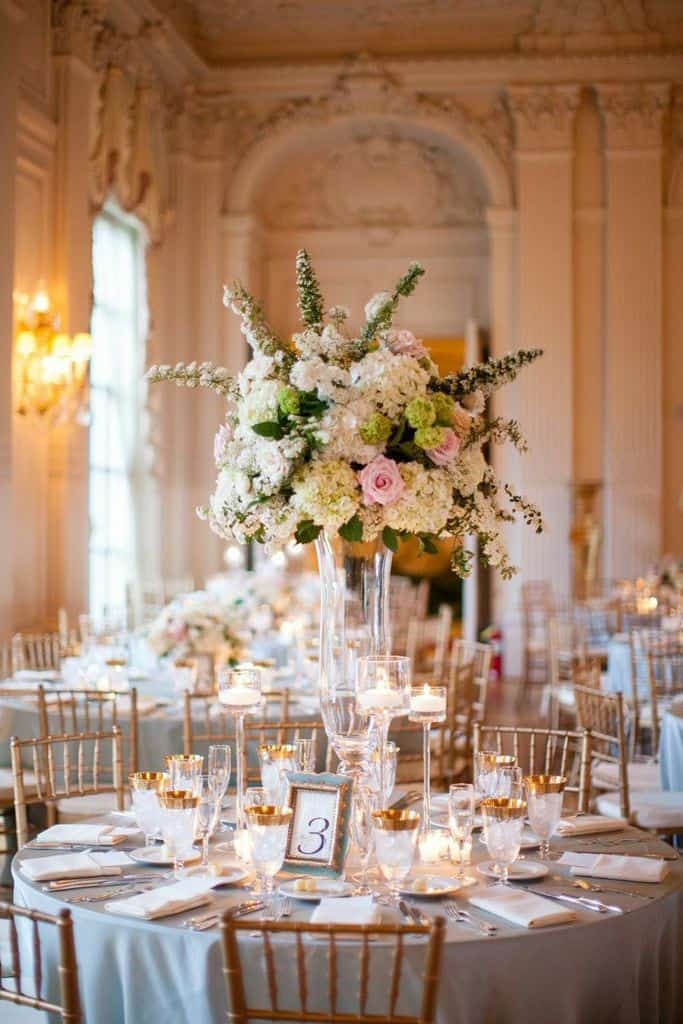 An elegant combination that takes into account its surroundings.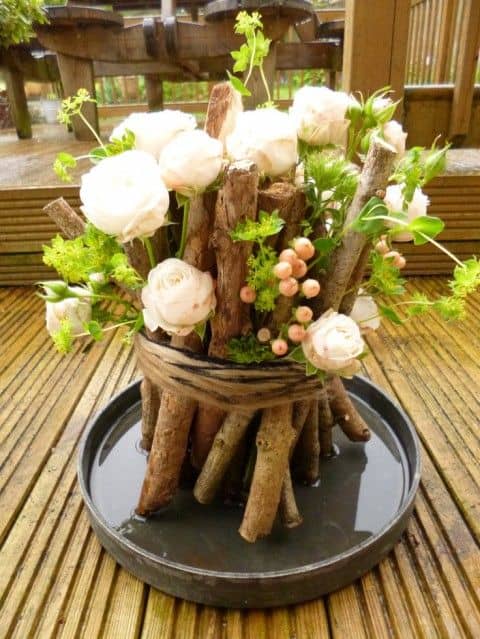 Sometimes a simple centerpiece is the perfect one. I adore the combination of wood and delicate white flowers.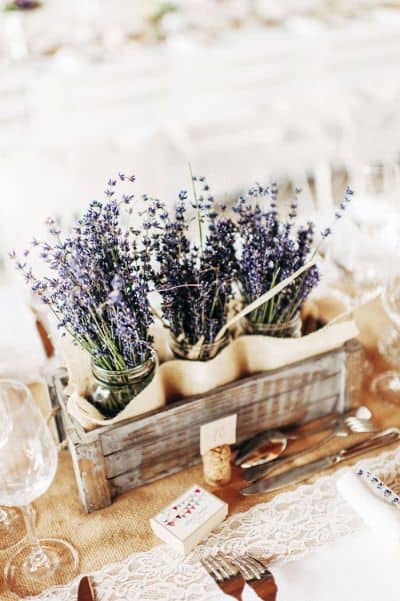 For a french wedding choose lavender as a key element.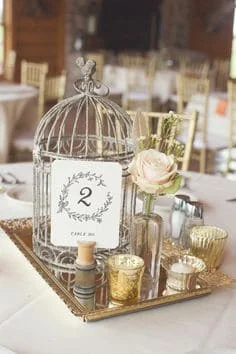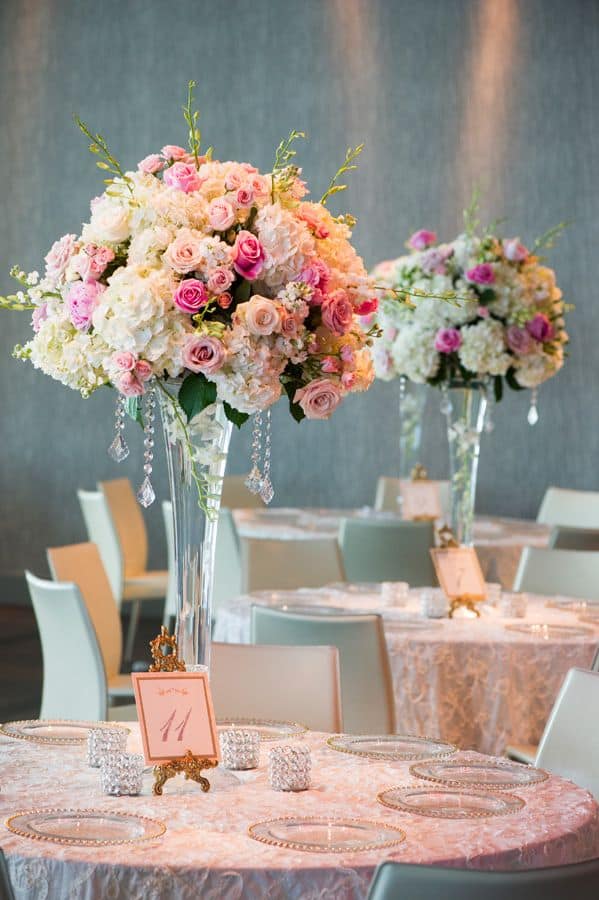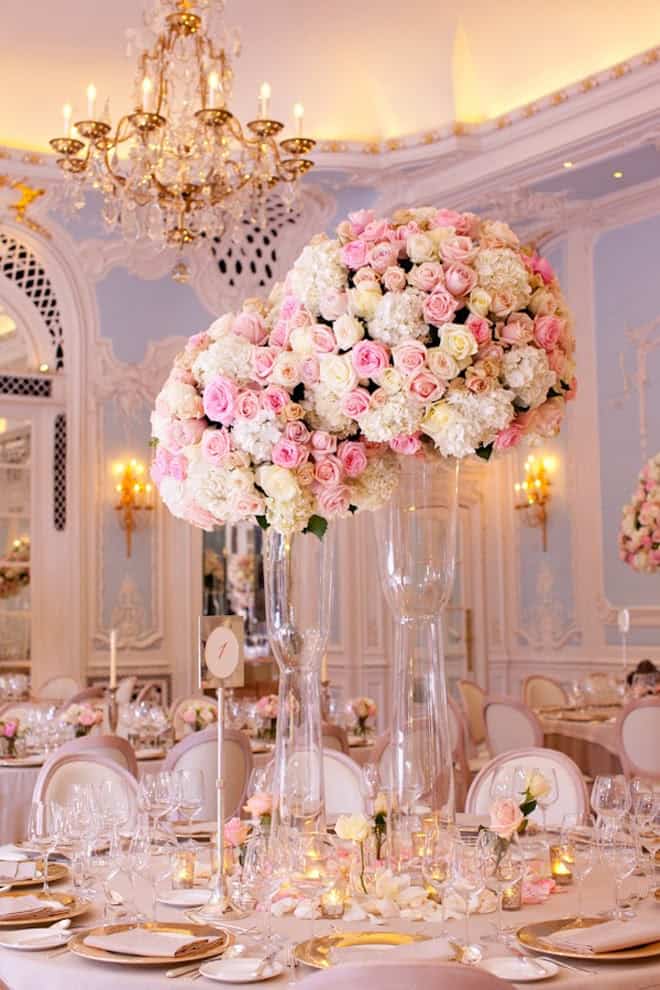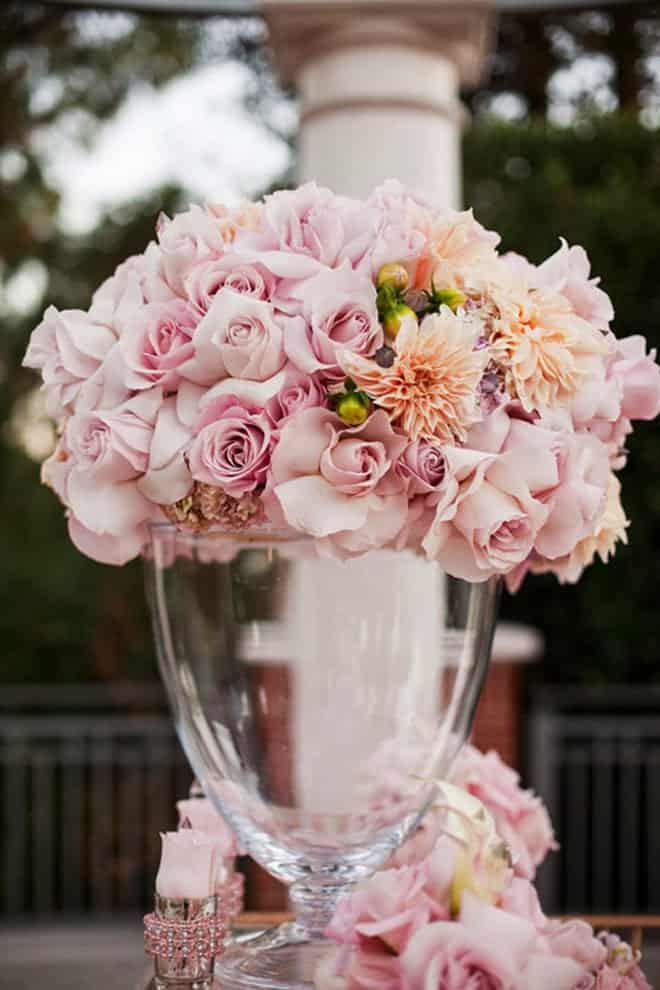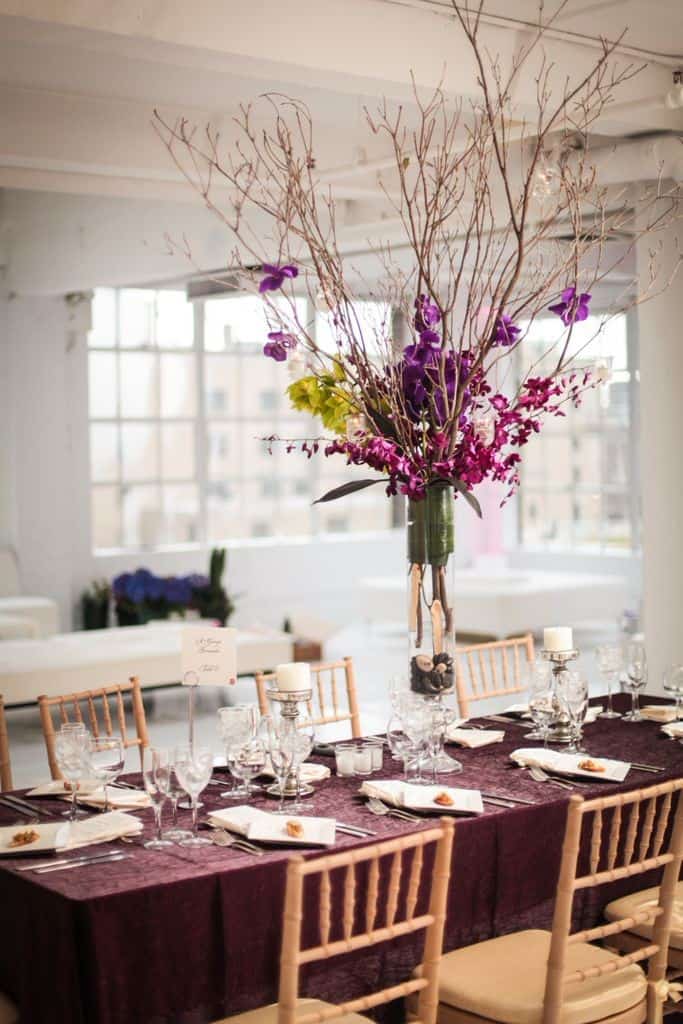 Tall wedding centerpieces might give length to the decor but are quite over the top in my opinion.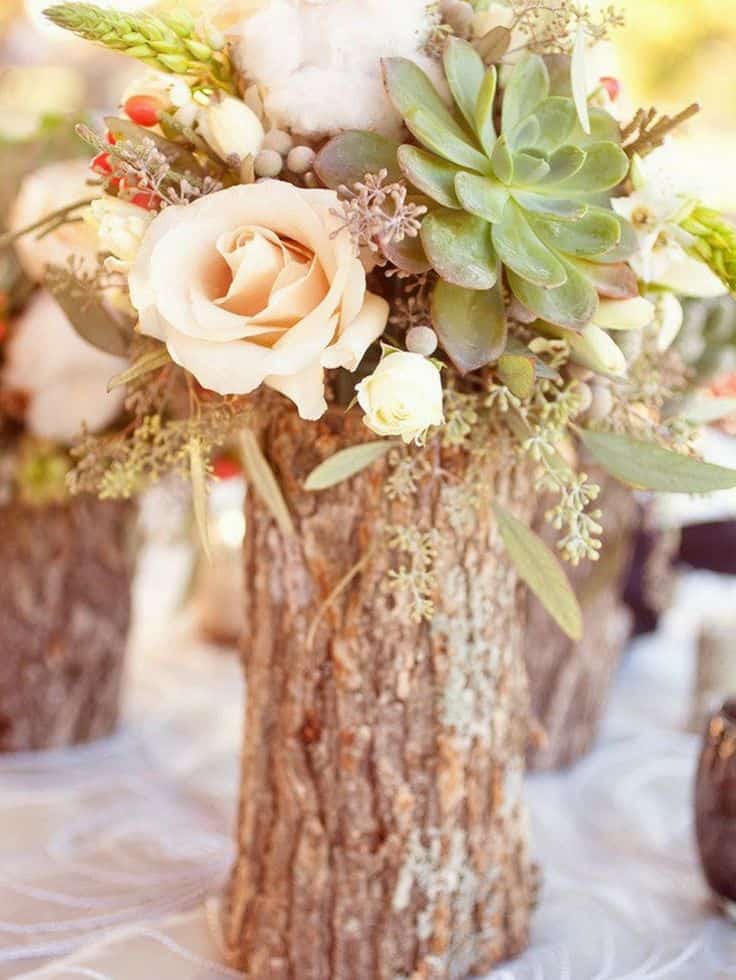 We end the gallery with an exquisite example of  Floral Wedding Centerpiece both elegant and fresh and simple at the same time. We have chosen three favorites as you can observe in the main photo collage of this article, all delicate discreet and with a cozy warm laid back vintage appeal.Taste is something difficult to understand and accept, but the general truth is that each wedding is different and should reflect the personality of its main characters. You are free to choose the favorite flowers and as many candles as you wish on your special day and make it your own unique special memory.
Related Articles
17 Wedding Centerpieces You Can Use On A Low Budget For Any Season
19 Splendid Summer Wedding Centerpiece Ideas That Will Beautify Your Event
27 Simply Charming and Smart Unique Outdoor Wedding Bar Ideas Worth Trying