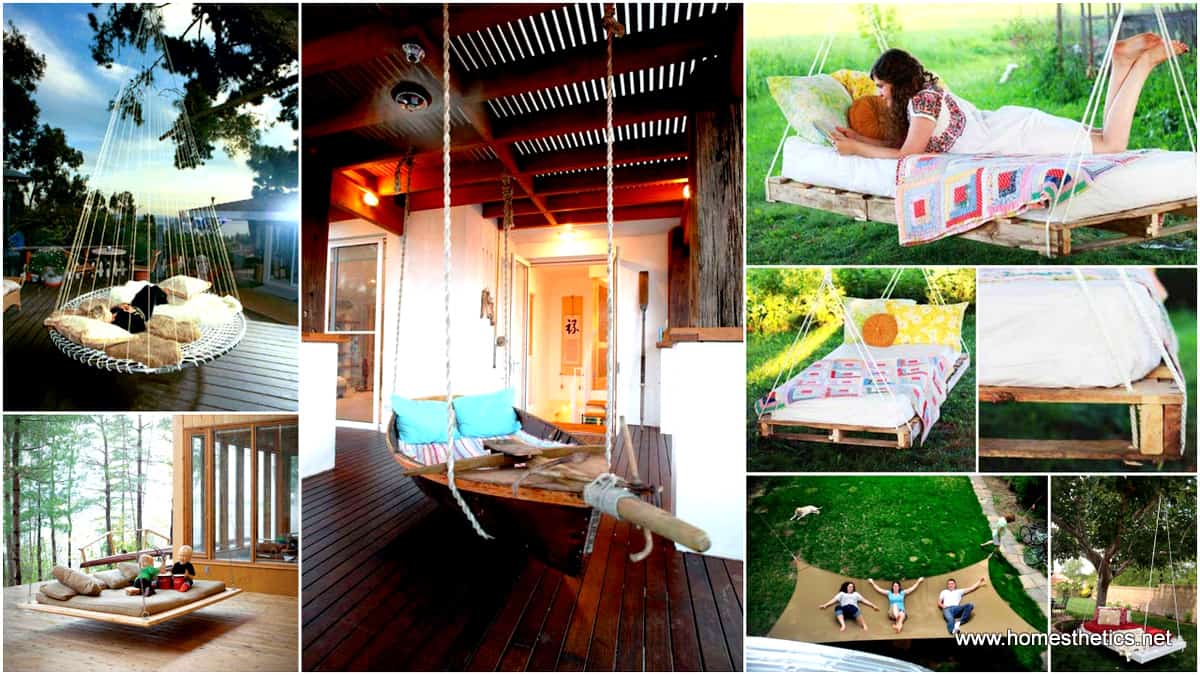 It is time to enjoy the great summer outdoors, on our yards, patio, balconies or terraces. In all its splendor summer gives us the opportunity to see things completely different by spending more time outdoors, in cozier and warmer weather. A hammock or an outdoor bed are great ways to relax outdoors and happily both can be achieved through DIY projects.
Cast a glance at the 19 relaxing suspended outdoor beds showcased underneath and choose the one that suits you. You can construct your own hanging bed from two wooden pallets, an old sturdy door, trampolines, boats and thousands of other resources. Get creative and materialize an item that will relax you.
Relaxing Suspended Outdoor Beds
#1 suspended bed on the deck made from barn wood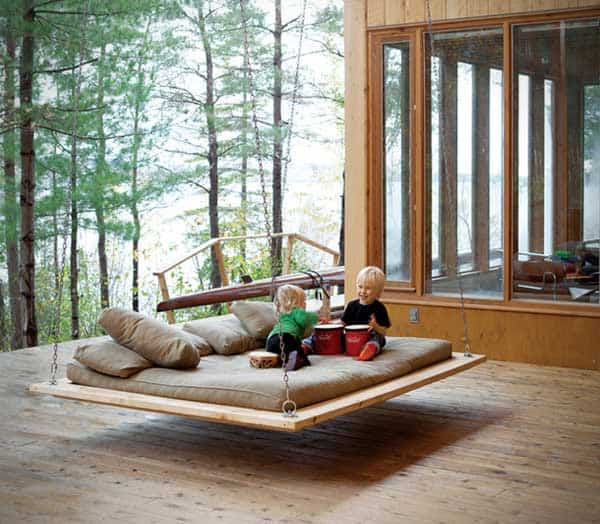 via anthropologie.com
#2 re-purpose an old boat into a cool hammock on the porch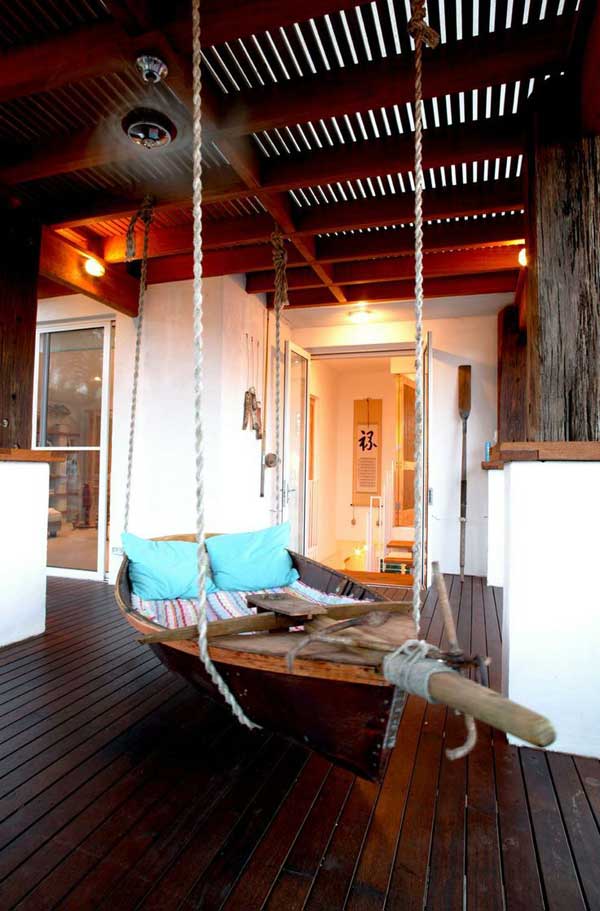 via nautical-blonde.tumblr.com
#3 hang an outdoor bed from the tree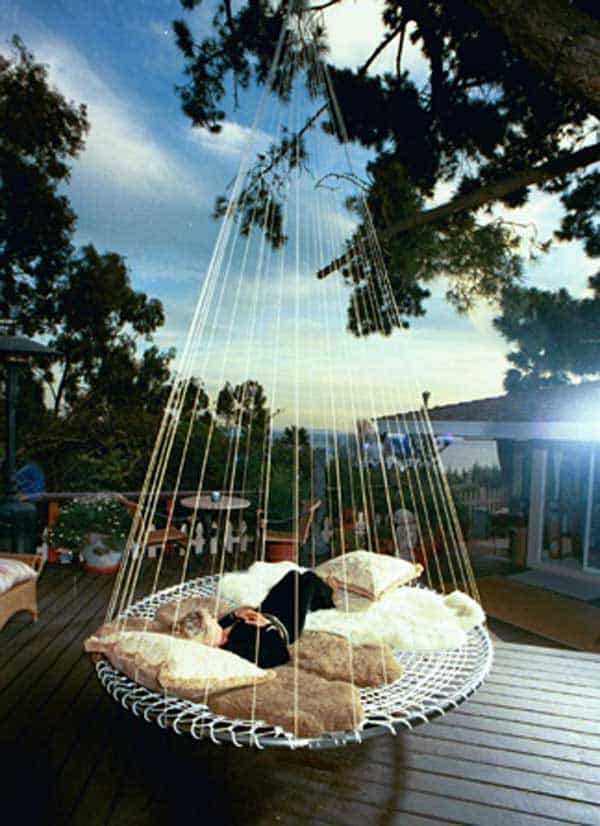 via floatingbed.com
#4 orb chair anchored in attic space with bamboo structure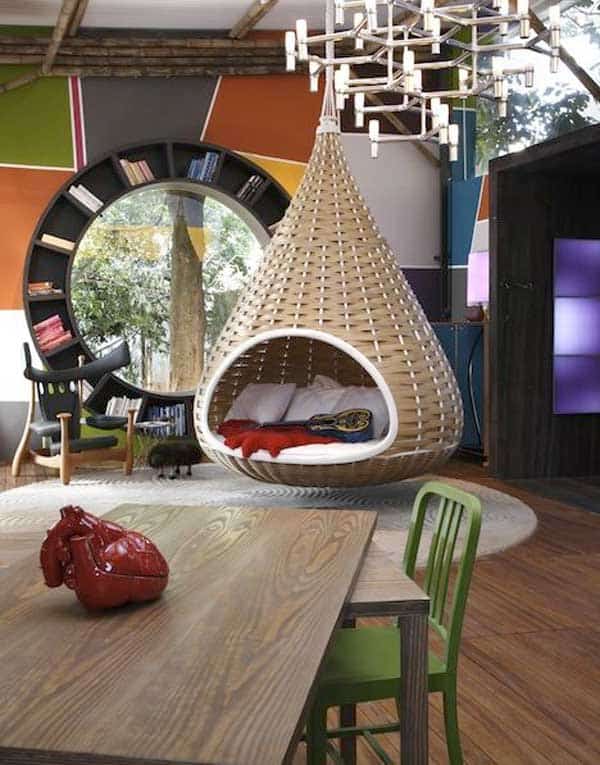 #5 use an old trampoline as a swing and outdoor bed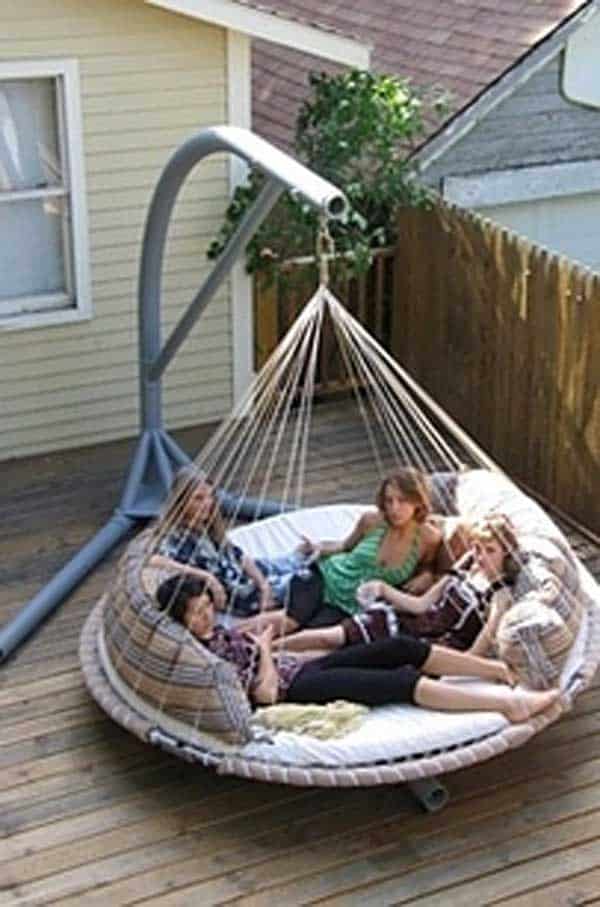 via floatingbed.com
#6 two wooden pallets anchored from a tree as an outdoor bed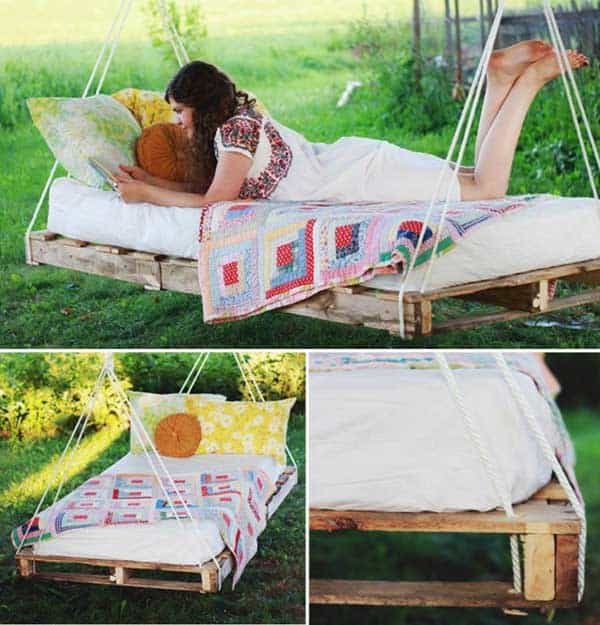 via richaldito.com
#7 string lights transforming a simple hammock into something magical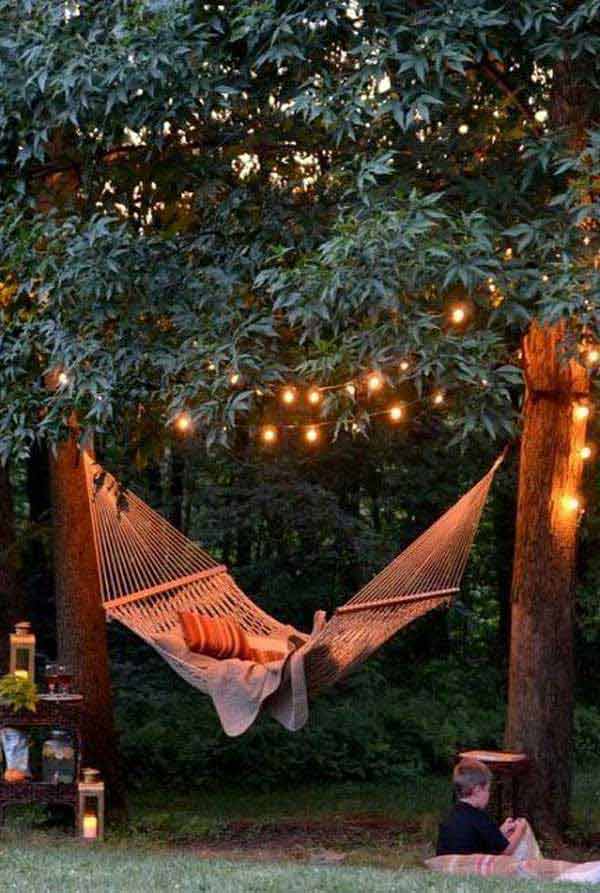 via bystephanielynn.com
#8 small hammock suspended above water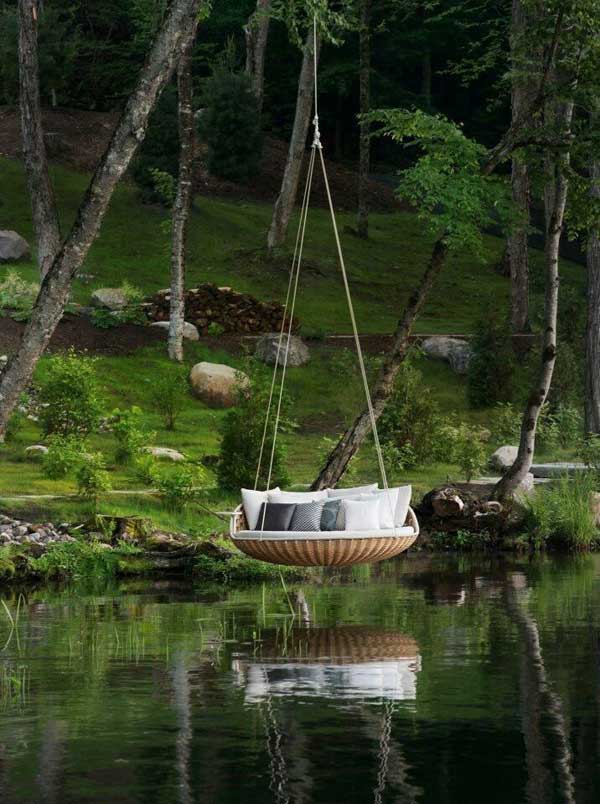 Source unknown.
#9 create a humongous mega hammock to enjoy with friends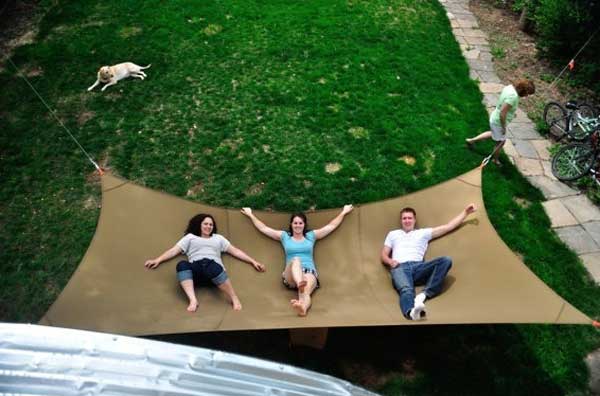 via etsy.com
#10 suspended teepee bed using an old trampoline as base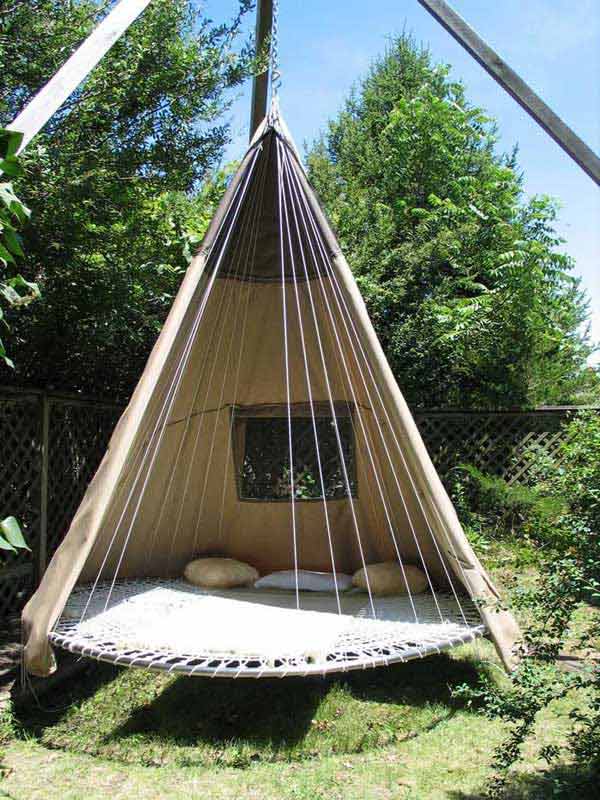 via pinterest.com
#11 learn how to build your own hammock stand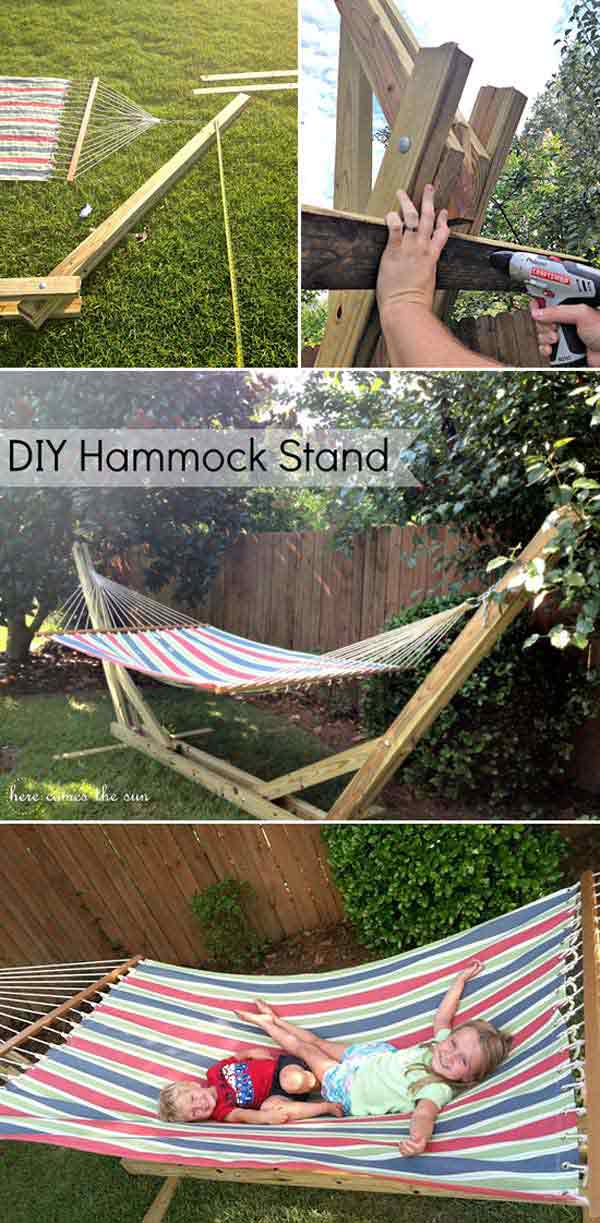 Tutorial @ herecomesthesunblog.net
#12 porch reading nook by transforming an old door into a suspended bed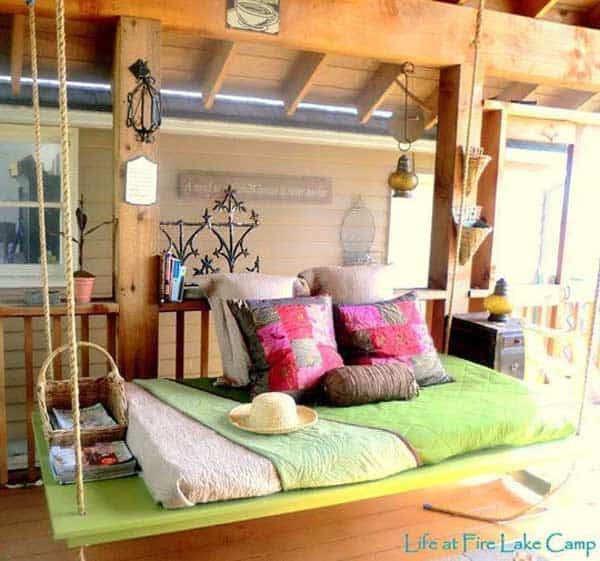 #13 beautiful custom made garden oasis arch swing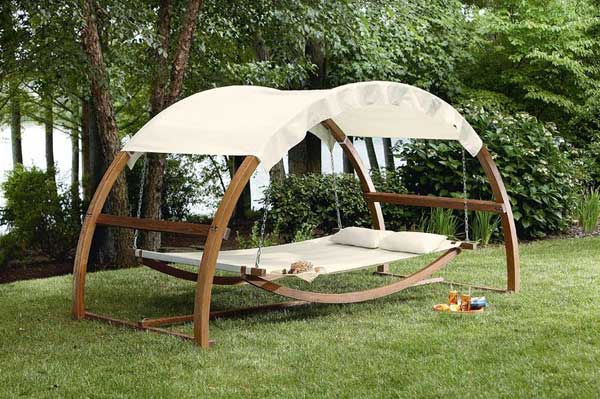 via pinterest.com
#14 Floating bed in the backyard defined by romance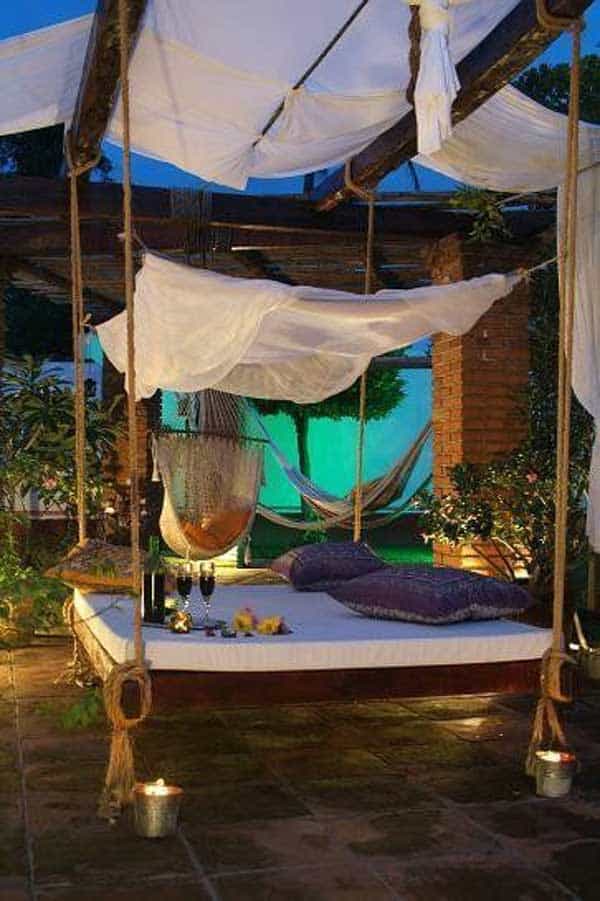 via whimsicalraindropcottage.tumblr.com
#15 bridge river home with "sunken" floating area included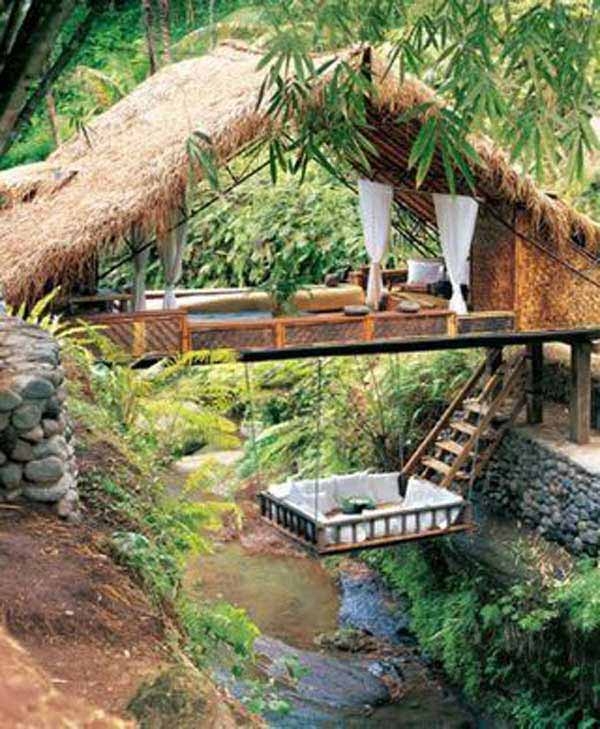 via mostbeautifulpages.com
#16 small suspended sofa under fairy tale like forest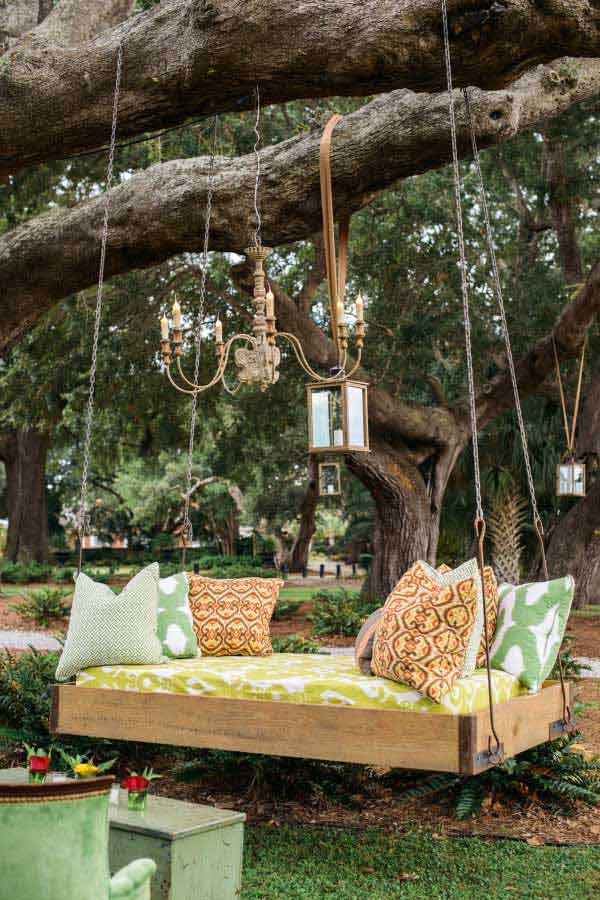 #17 white painted DIY swing bed from an old door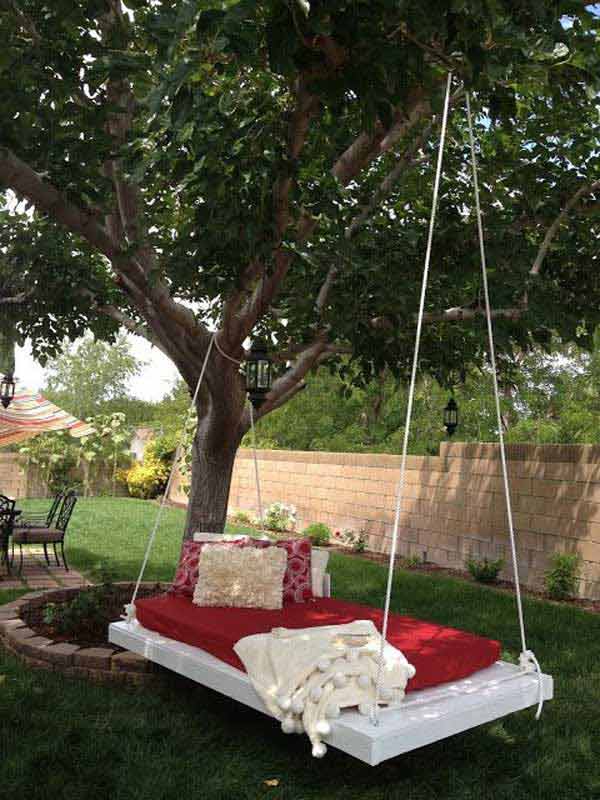 via thedevotedwife.blogspot.com
#18 plant a triple hammock in your backyard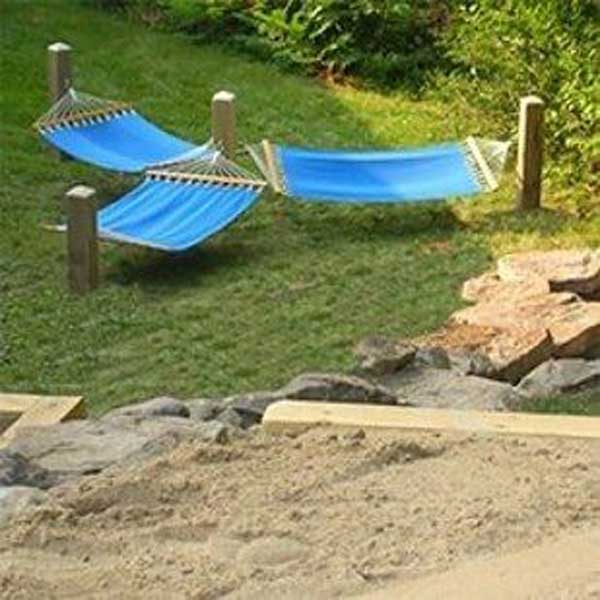 Source unknown.
#19 wooden pallets constructing a suspended lounge area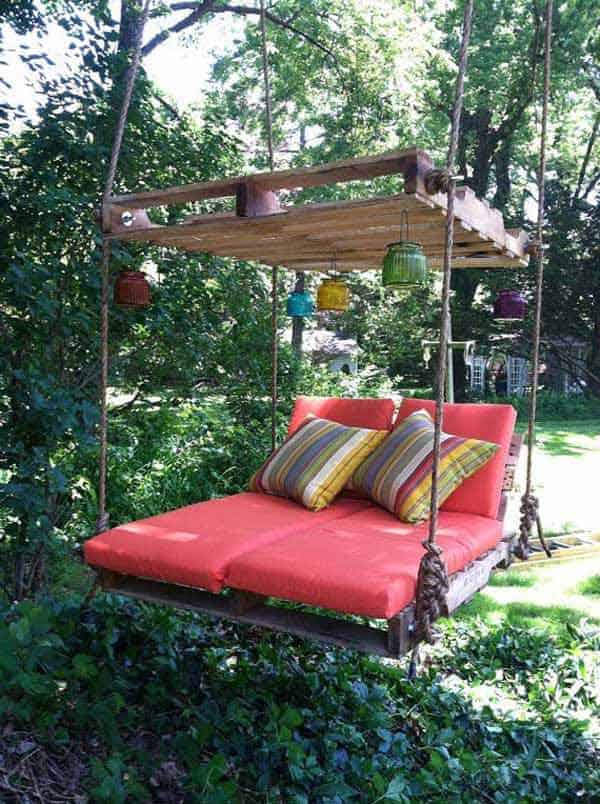 via etsy.com
Related Articles
12 Ways To Put Your Bedroom Corner Space To Good Use
29 Brilliant Easy to Build DIY Platform Bed
21 Mindbogglingly Beautiful Fairy Tale Bedrooms for Kids
21 Super Small Nightstands Ready to Fit in Petite Bedrooms
37 Simply Spectacular Tree Bed Designs to Pursue
Recycled Pallet Bed Frames – DIY Pallet Collection
15 Creative Small Beds Ideas For Small Spaces
30 Small Bedroom Interior Designs Created to Enlargen Your Space
37 Smart DIY Hanging Bed Tutorials and Ideas to Do
Bedroom Christmas Lights Ideas For A Cozy Atmosphere
32 Dreamy Bedroom Designs For Your Little Princess
100 Inexpensive DIY Headboard Ideas for Your Bedroom Design
47 Stylish Floating Bed Design Ideas
53 Incredible Hanging Beds to Float in Peace
33 Epic Navy Blue Bedroom Design Ideas to Inspire You
6 Best Vacuum Cleaners for Mattress  
Intex vs. SoundAsleep vs. King Koil | Air Mattress Comparison & Buyer's Guidev