We continue our bamboo crafts series with a collection of 18 Epic Bamboo Crafts For Your Home and Decor. Delicate and sensible in approach, smooth in texture and warm and calm in tones, bamboo wood comes as the perfect replacement for wood insertions, a material strong and flexible enough to compose furniture and with an incredible growing rate.From delicate small bamboo sticks to large tubes, this wonderful material inserts smoothly into any interior design and thrives in Scandinavian decors due to its fragile appeal and neutral presence. Browse through our selection and convince yourself that bamboo crafts are an incredible option for your abode.Enjoy!
18 Epic Bamboo Crafts For Your Home and Decor
1. create a seamless BAMBOO LADDER with patience and PERSEVERANCE
Patience is required to perfectly insert the smaller tubes and form the ladder but the end item seems cut out of a single piece.

2. use slices of bamboo sticks to conceive a BAMBOO SUNBURST MIRROR
By now you have found a fair amount of sunburst mirror frames but you must admit the bamboo approach feels just right.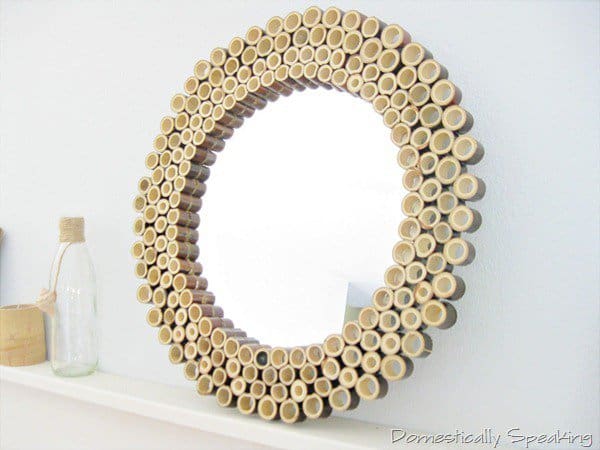 3. delicacy draws the natural in in this sensible BAMBOO STICK VASE
Embrace a plain plastic vase in small bamboo sticks and hold them together with a complementary ribbon.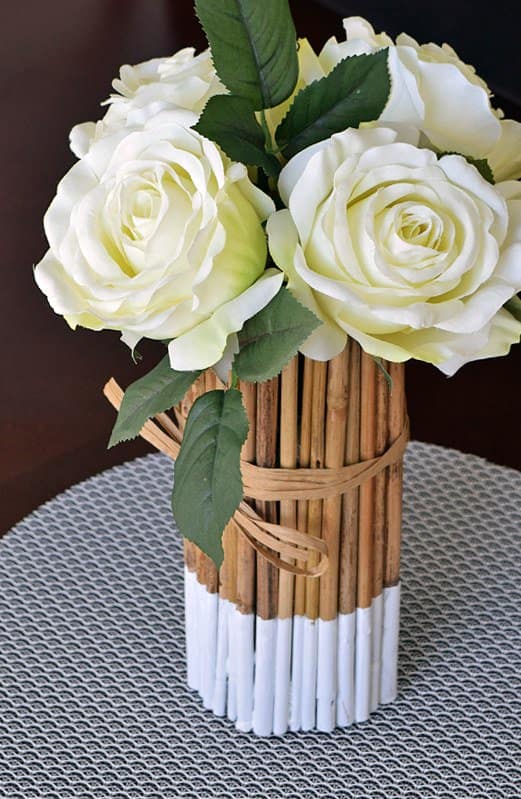 4. a random bamboo sticks arrangement composing an elegant lamp
Unconventional designs have a certain appeal that draws us in.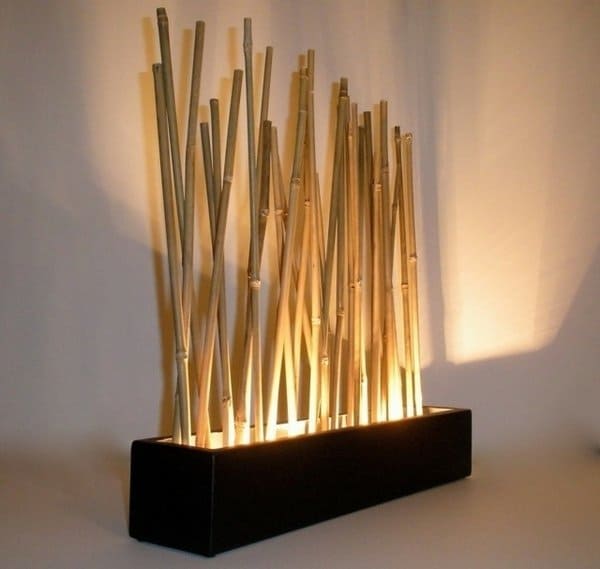 5. separate various spaces using bamboo dividers
Notice the wonderful contrast between the purity of a white background and the coziness the bamboo brings in.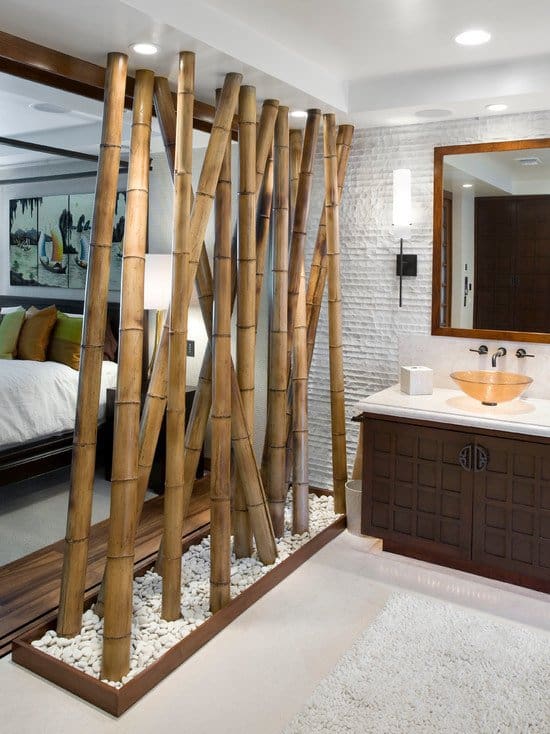 6. an elegant dinner table setting featuring BAMBOO NAPKIN RINGS
The warm beige tones complement the olive green of the napkins, exuding elegance in the simplest way possible.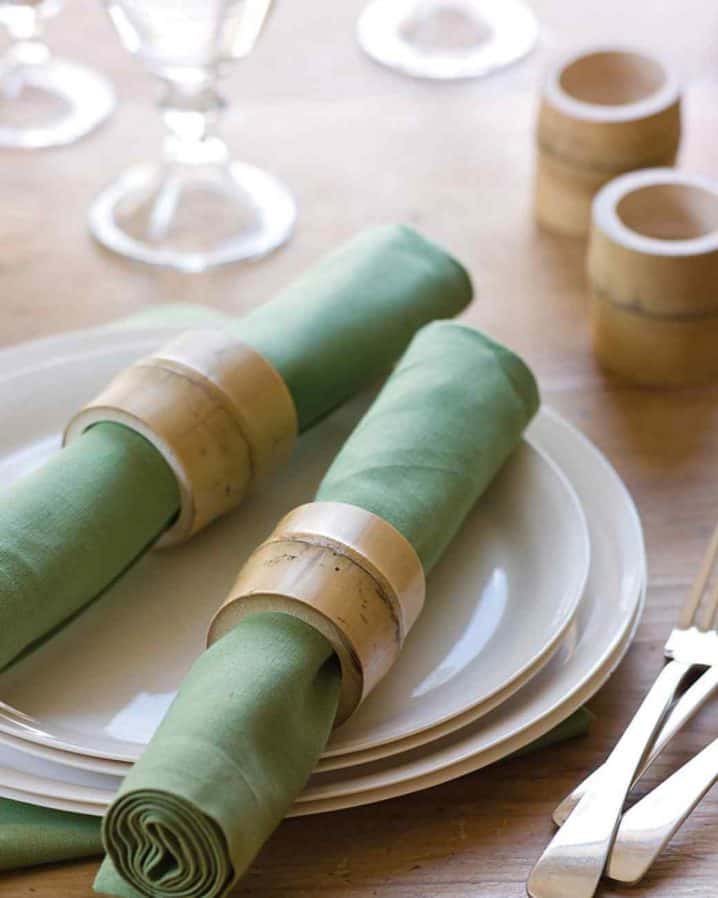 7. merge different sized bamboo sticks to create the base of a glass coffee table
Glass and bamboo form a bold contrast able to be inserted in any type of interior decor.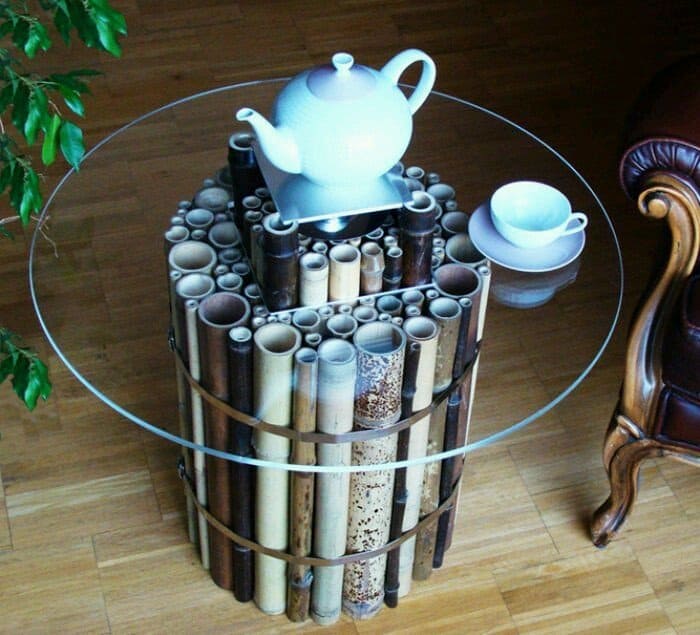 8. nestle wax in BAMBOO and create scented candles
You can nestle candles in any type of recipient, including bamboo.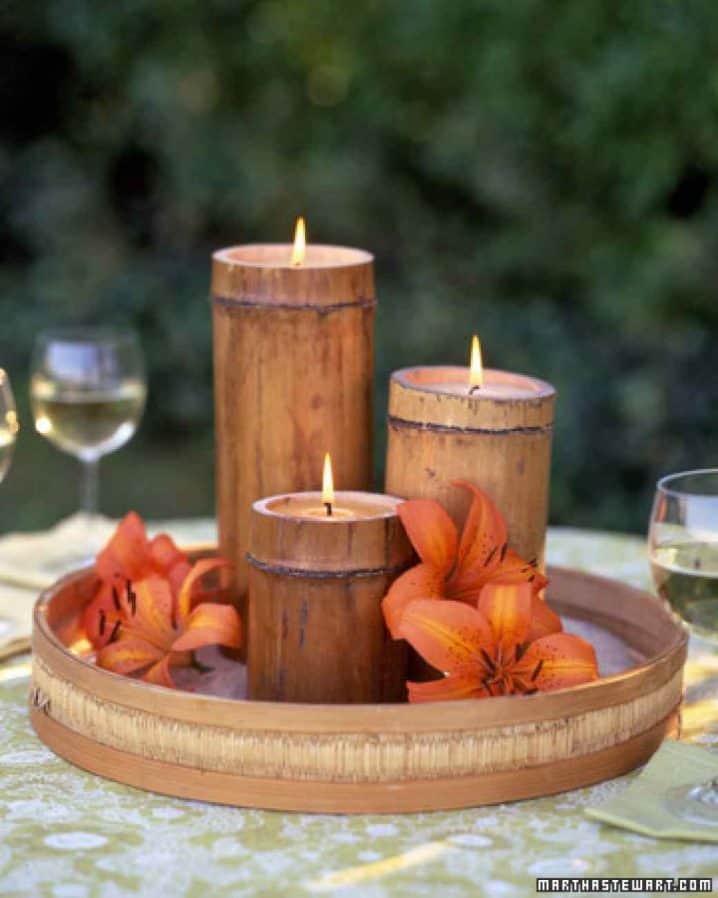 9. the resilience and FLEXIBILITY of bamboo pays off when creating a garden swing
Enjoy the outdoors in a fun bamboo swing.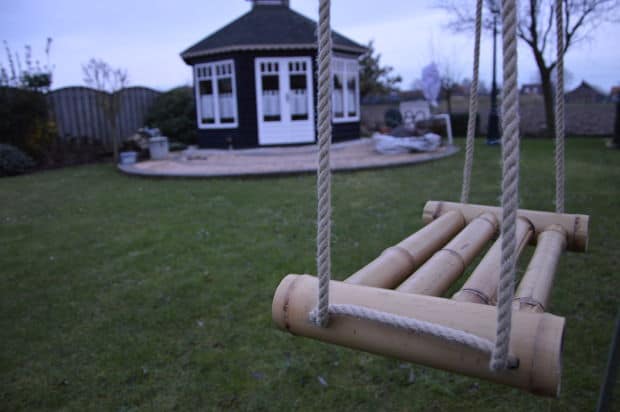 10. shower outdoors in the safety of a bamboo curtain
Summer is the perfect season to enjoy everything your garden has to offer.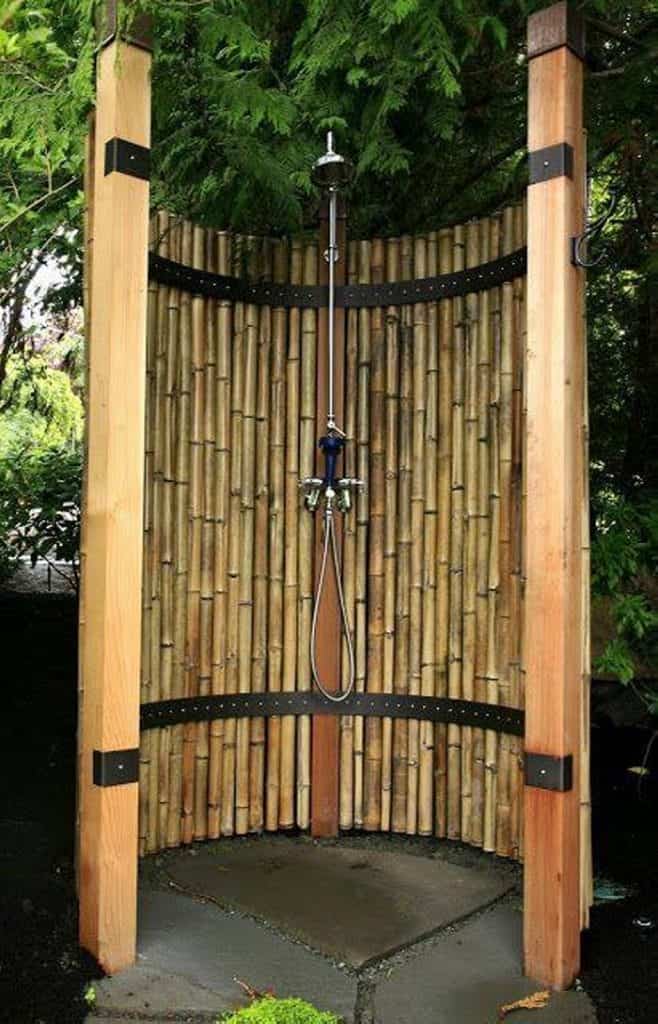 11. use large bamboo pieces to host plants
Nature calls to nature, plants adhere perfectly to bamboo planters.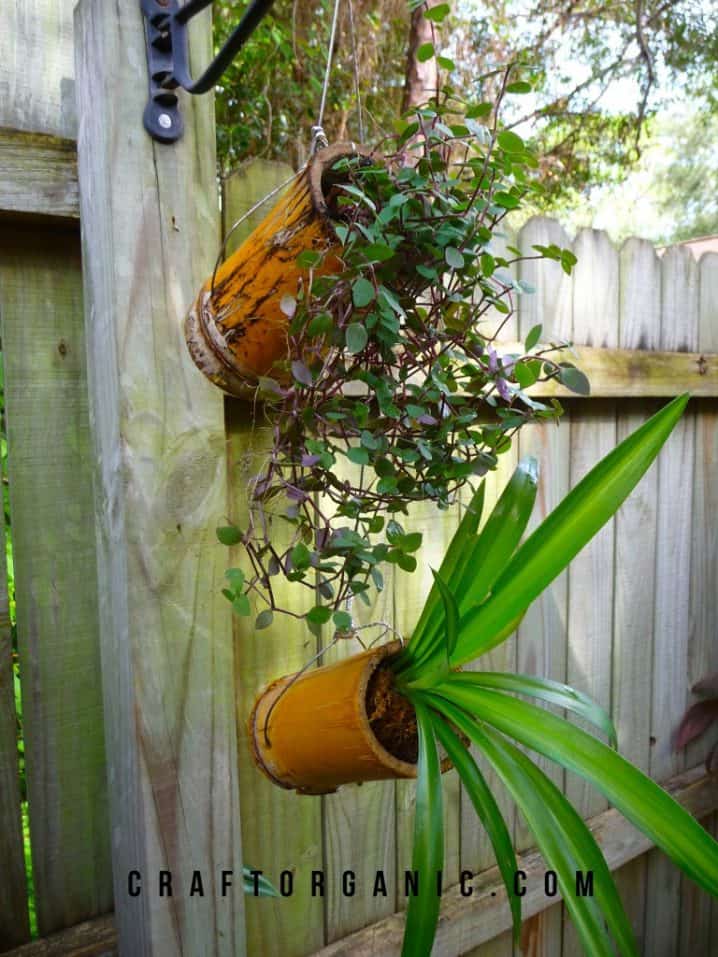 12. replicate a wooden house in bamboo and nestle plants
Get creative and play the constructor in a miniature bamboo home offering shelter to beautiful greenery,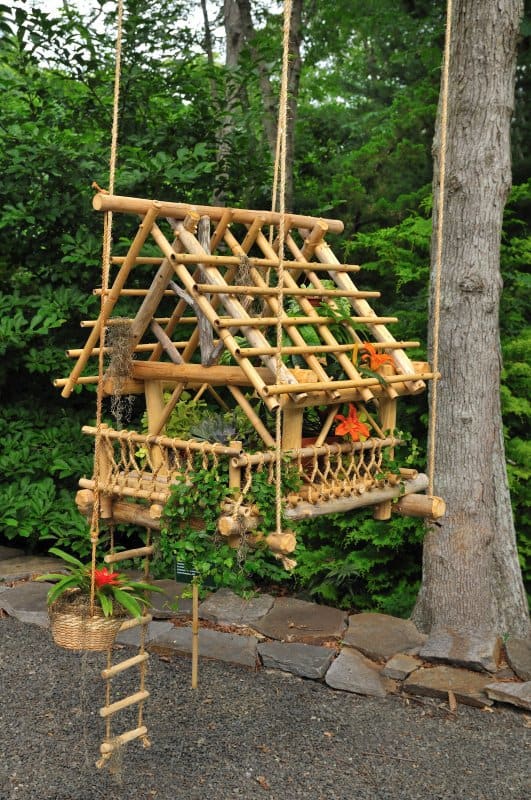 13. direct your paths in the garden with a rope and bamboo fence
Solid but delicate, bamboo can become the perfect fence.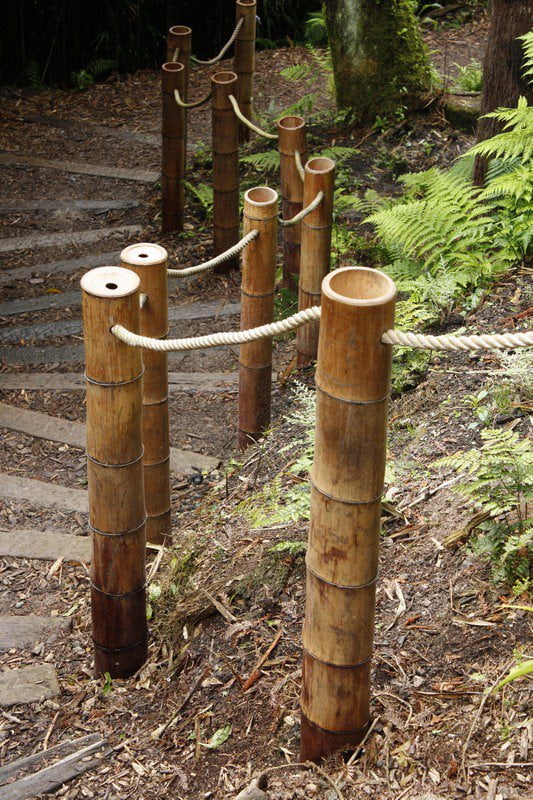 14.test the FLEXIBILITY in a bamboo bench
Create a garden bamboo bench in a wonderful pattern.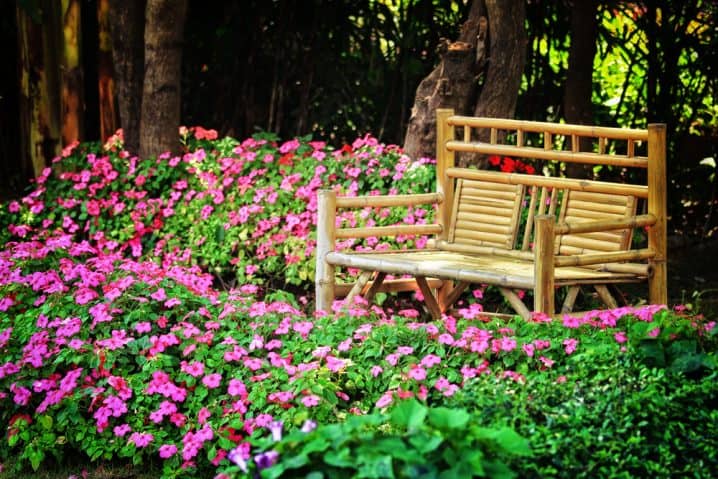 15.edge your garden with bamboo bits
Separate your lawn from the flower beds with bamboo.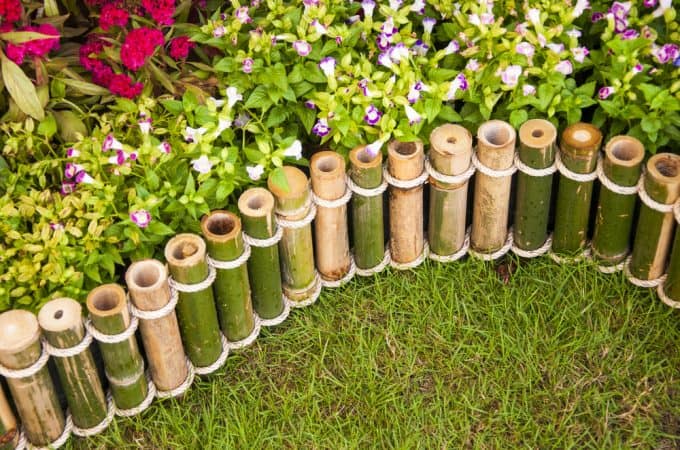 16.create a BAMBOO BEE HOUSE for your garden
Insects, especially bees should have a designated house in your yard.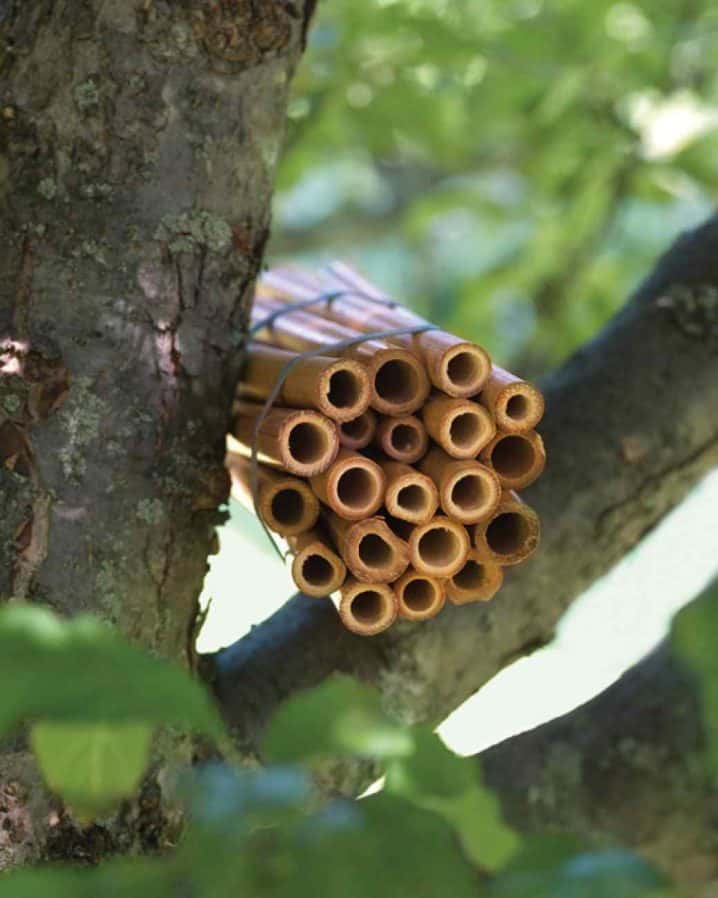 17.BAMBOO and water merge together perfectly
Create a Japanese corner sing a concrete vessel, rocks, water and bamboo.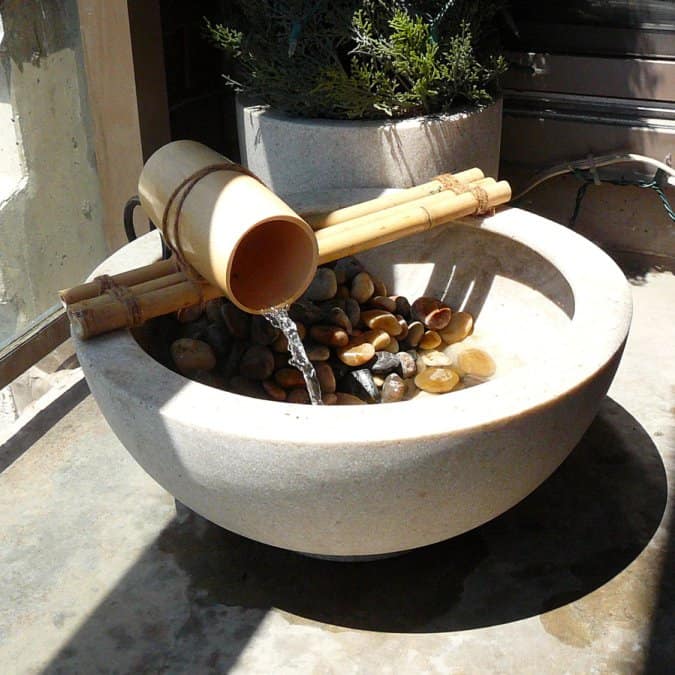 18.choose a more mellow approach to a wind chime
Learn alongside your little on how to form a bamboo wind chime.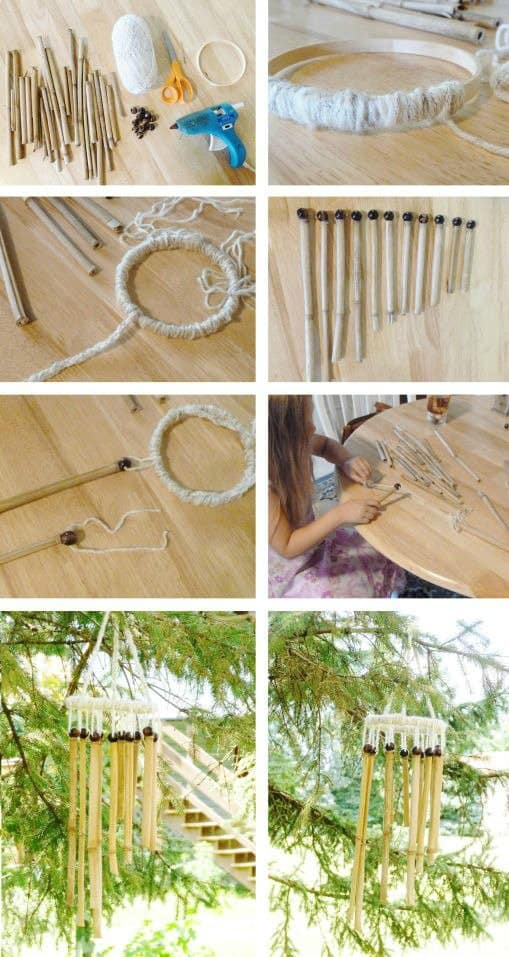 Have you convinced yourself of the beuaty of a bamboo insertion in your life? Leave your valuable feedback in the comment section below.