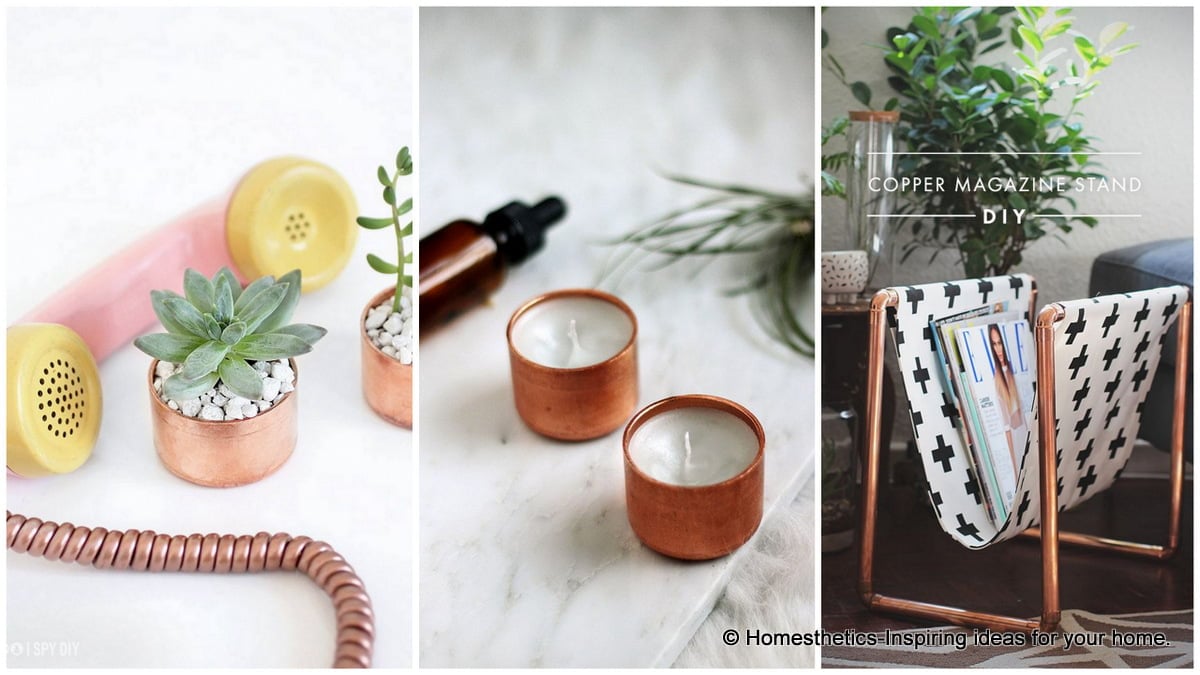 Copper furnishings can bring a metallic look to your home decor whether you're snapping together pipes or spray painting glassware. Copper can carry an industrial appearance or if you prefer a more chic complementary accent to your furniture. The use of copper stems back to many centuries but it seems to be  making lately a comeback in many various forms. Copper can be used in designing kitchen counter tops as well as a great back splash. Redesign your bathroom with a touch of copper or the hand rails on your staircase to trade a flat decor for a sheen look. A great place to add some trace of copper would be near the fireplace, as it would highlight the bright reddish-orange color of the metal, while also reflecting of the warmth of the fireplace.Use copper made items to brighten any dull area of your home or add a lift to a dull backdrop. Copper can be used in both modern and traditional spaces but works best when placed near wood or in a rustic decor. Depending on how you design your room, it can be made to stand out or it could be used quite subtly in a contemporary home or office setting.
On one hand copper can be displayed in bronze style in the form of a bracelet, baking pan or wall fireplace and on the other it can take on more polished tones in items such as copper stools in a white kitchen decor. By the looks of things it seems as though copper is soon the be the new silver, with such fast growing trends in home design and folks always wanting that extra special something to bring warmth and gleam to their home during the winter season.
#1 Gorgeous DIY Copper Projects– Manipulate a piece of copper to form an item of wearable jewelry
#2 transform a copper pipe into an iPod stand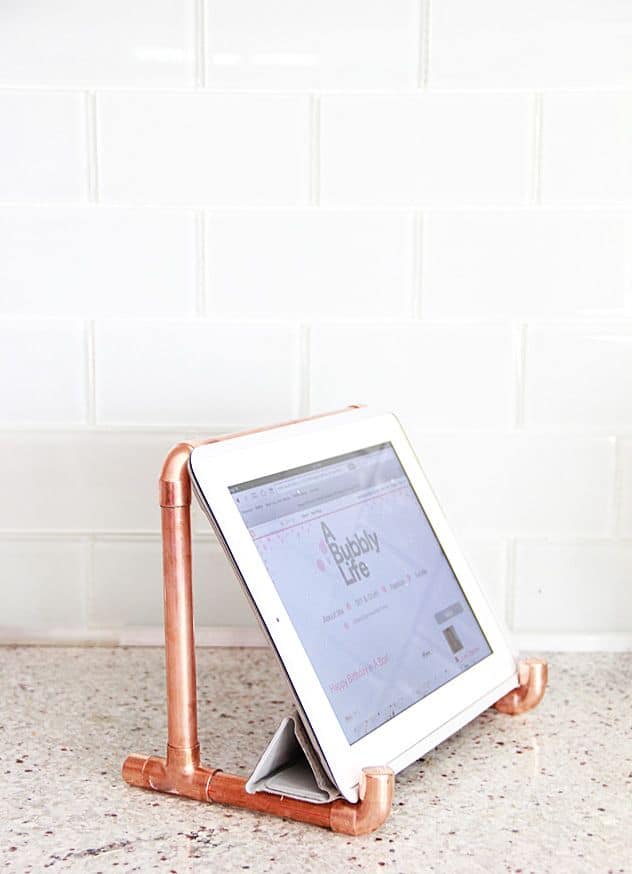 #3 materialize your own copper wrist bands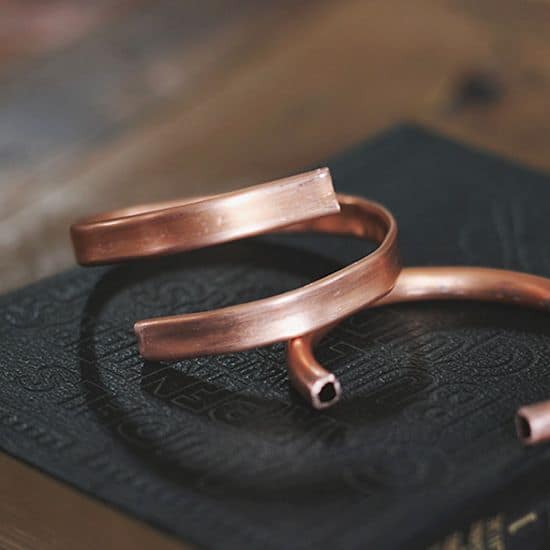 #4 visualize a copper magazine stand in your office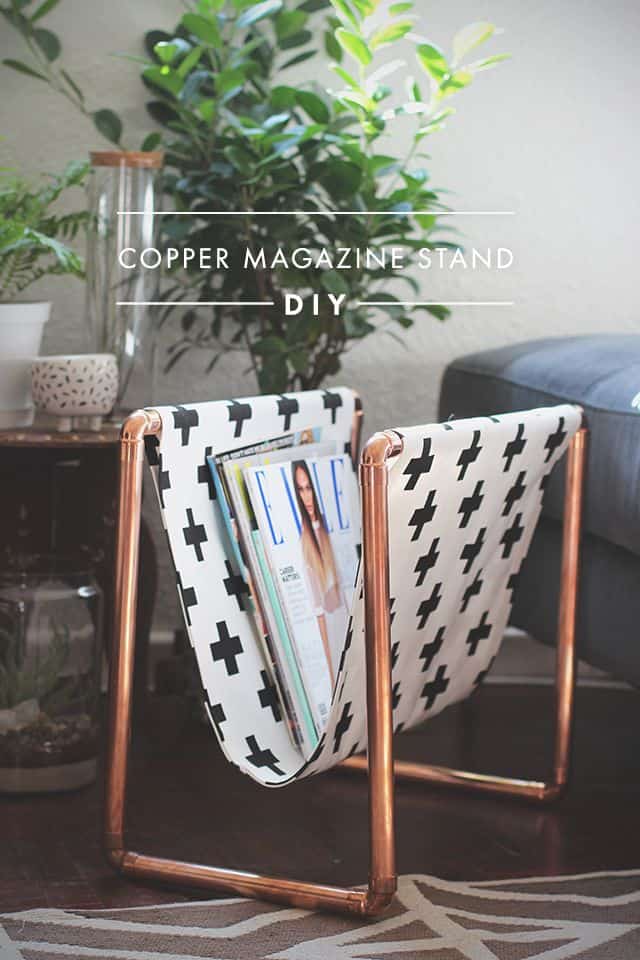 #5 Copper pipes can serve as candlestick HOLDERS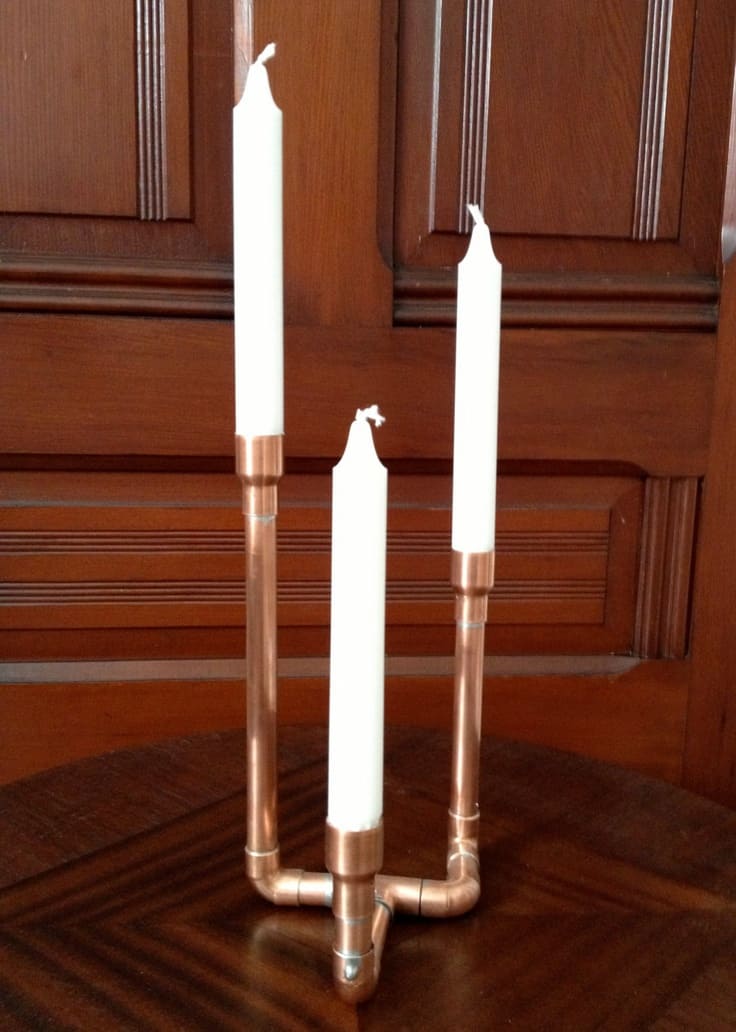 #6 PICTURE HANGING YOUR USED TOWELS ON A COPPER PIPE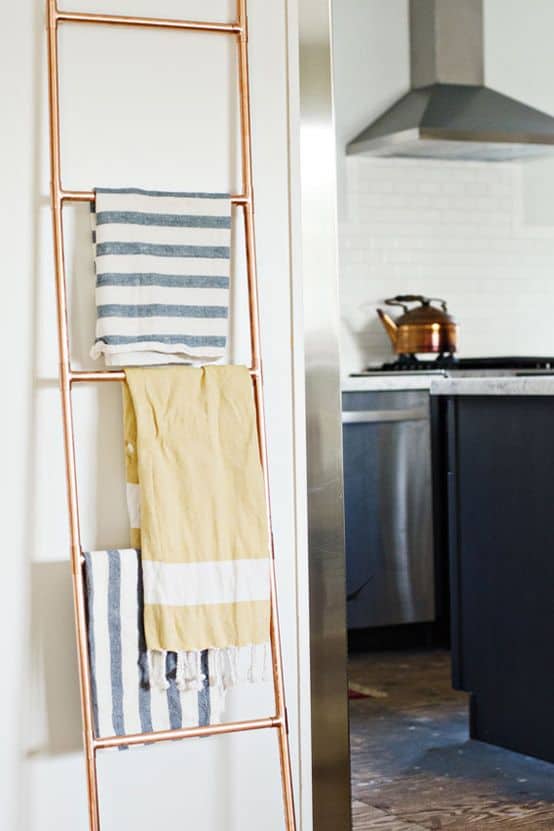 #7 CREATE YOUR OWN PLANT POTS MADE OF COPPER FOR YOUR SUCCULENTS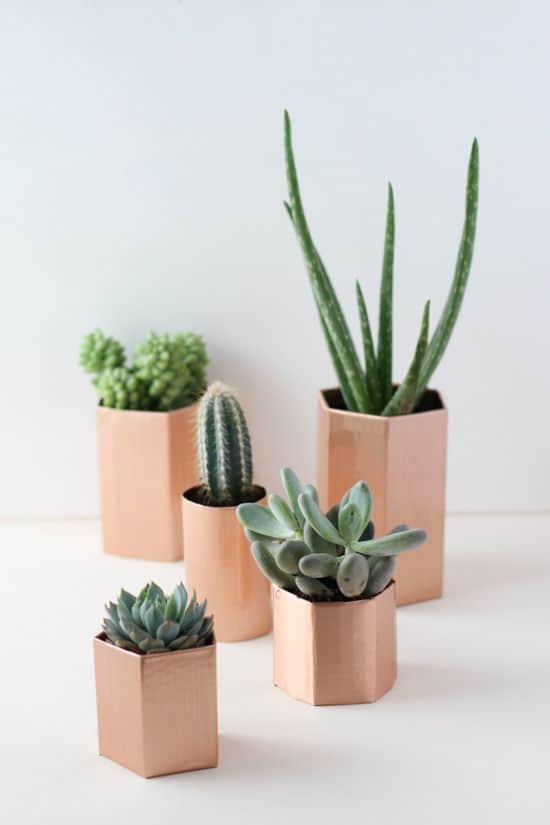 #8 ENGRAVE COPPER DESIGNS INTO YOUR PUMPKIN ORNAMENTS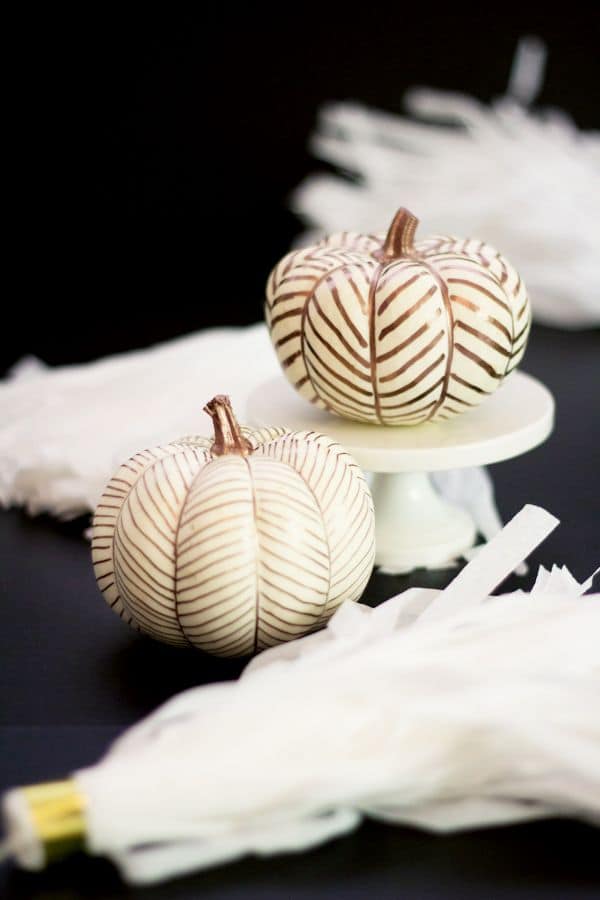 #9 TAKE THE TIME TO MAKE YOUR OWN DIY COPPER HAT RACK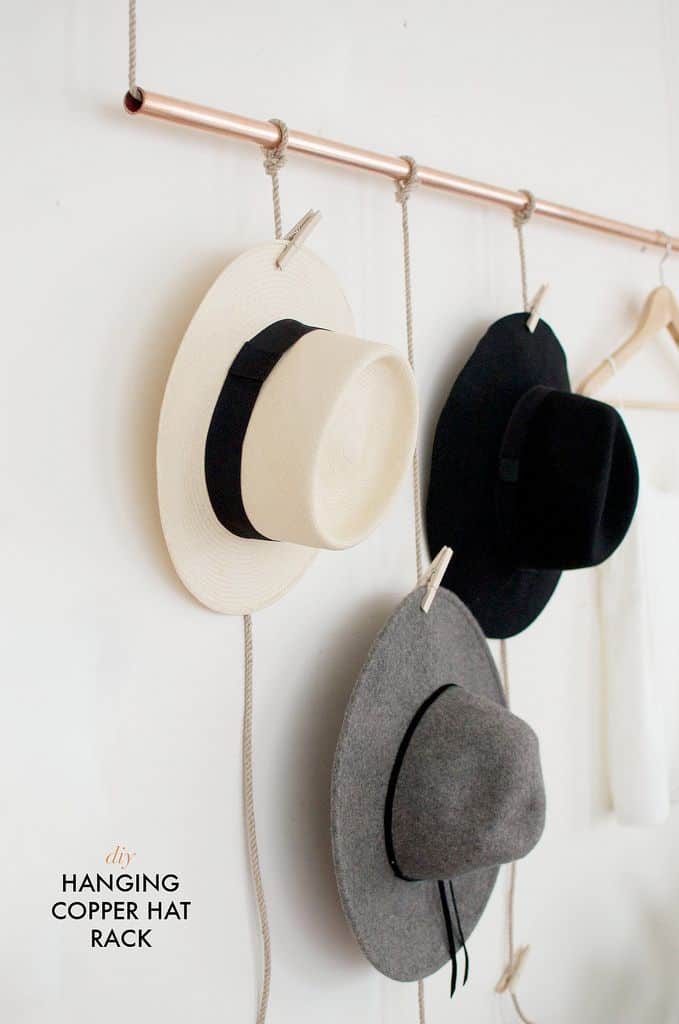 #10 REDESIGN THE EDGE OF AN OLD MIRROR WITH A COPPER MAKEOVER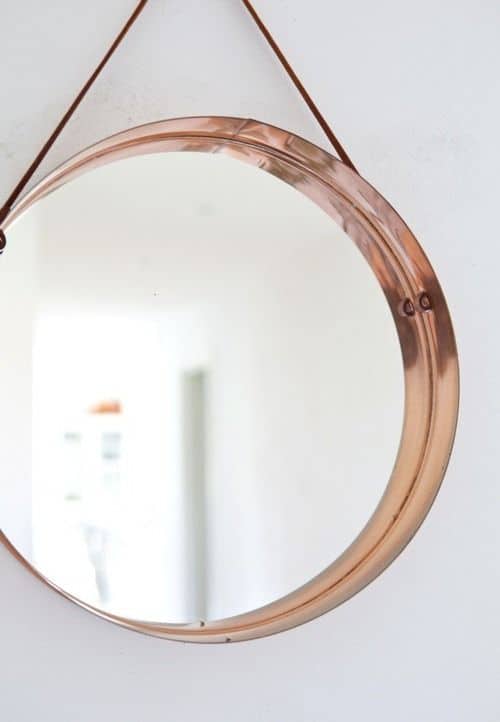 #11 ENHANCE YOUR HOME DECOR WITH COPPER WALL HOOKS
Source: diyordie.elleinterior.se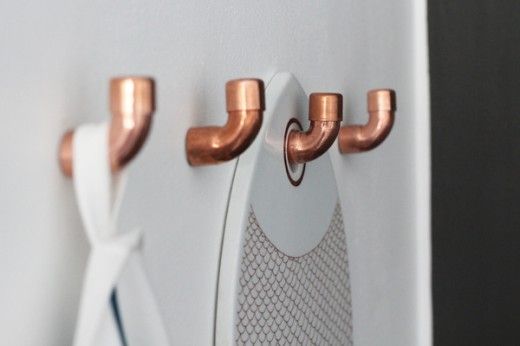 #12 REDO THE LOOK OF YOUR BATHROOM WHEN YOU OPT FOR a COPPER BATHROOM RAILING FOR YOUR SHOWER CURTAINS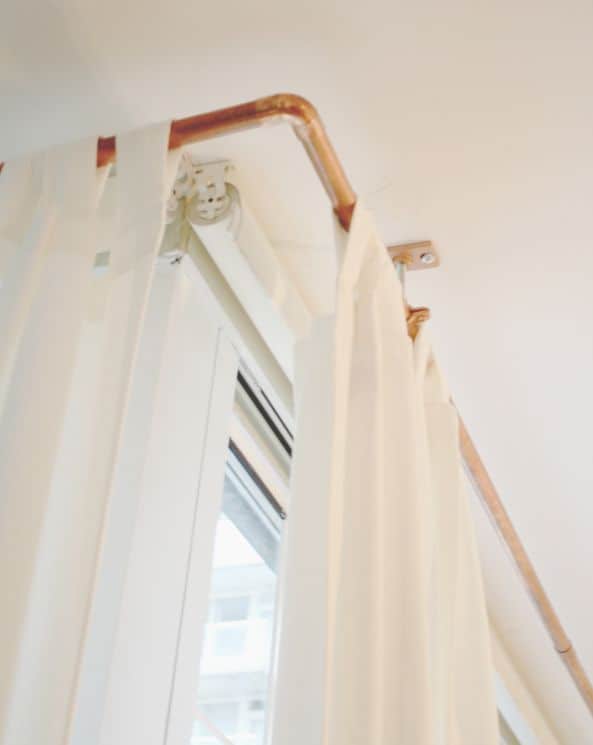 #13 CONSIDER CHANGING THE APPEARANCE OF YOUR HOME PHONE BY SWITCHING THE OLD PLASTIC CORD WITH A COPPER ONE

#14 REVAMP YOUR FAVORITE GLASSWARE WITH A SPRAY PAINT COAT OF COPPER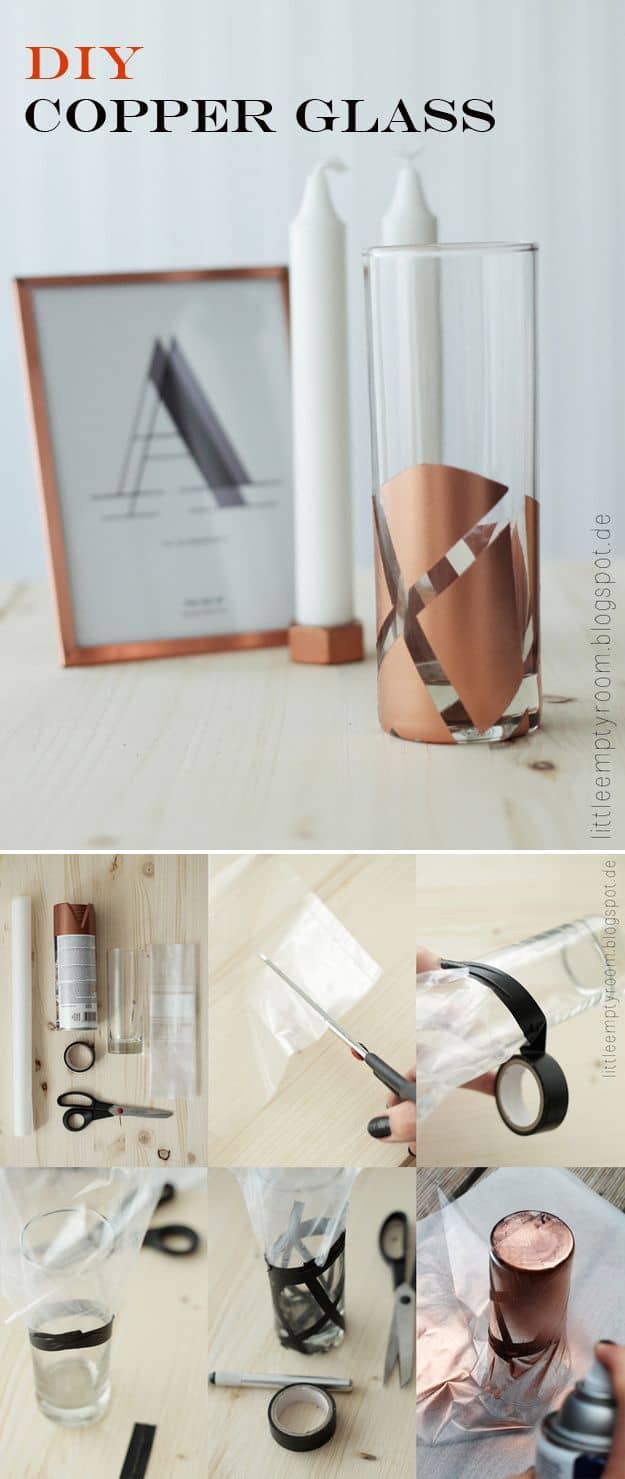 #15 MAKE YOUR OWN diy COPPER VOTIVE CANDLE HOLDERS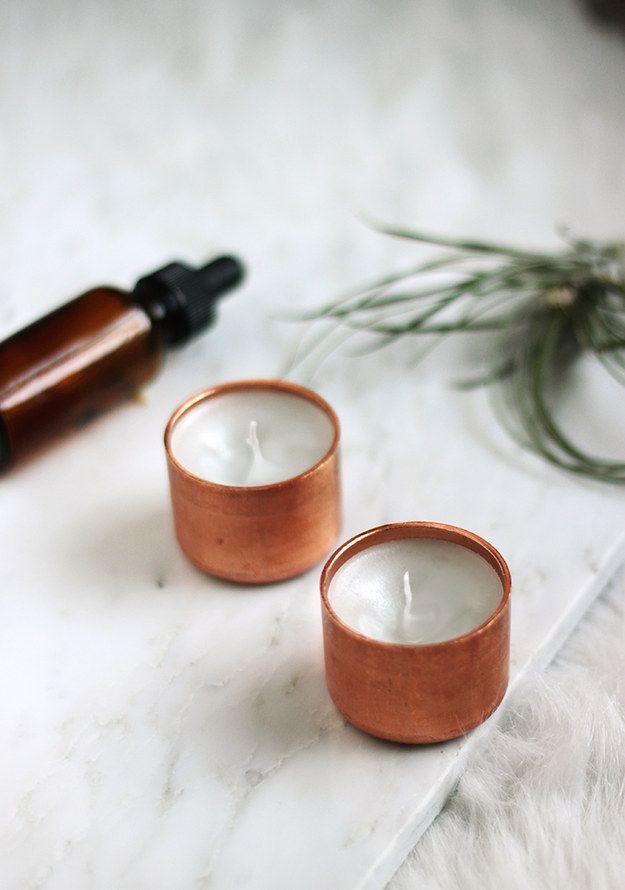 #16 imagine  YOUR PLANTS GETTING WATERED REGULARLY VIA COPPER PLANTING PIPES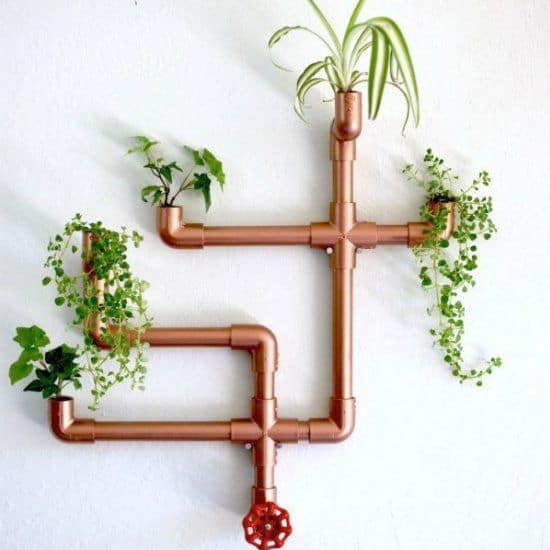 #17 BUILD YOUR OWN COPPER NIGHT LIGHT BULB STAND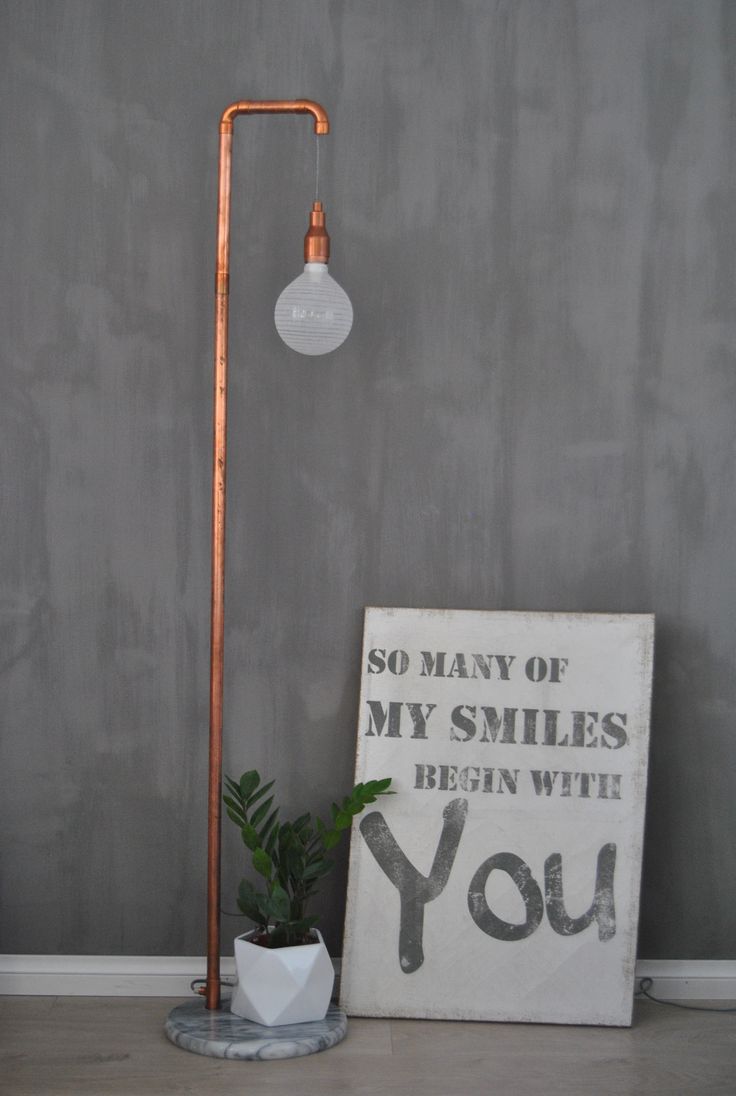 Consider getting someone a gift made out of copper this Christmas. Please leave your valuable feedback in the comment section below.