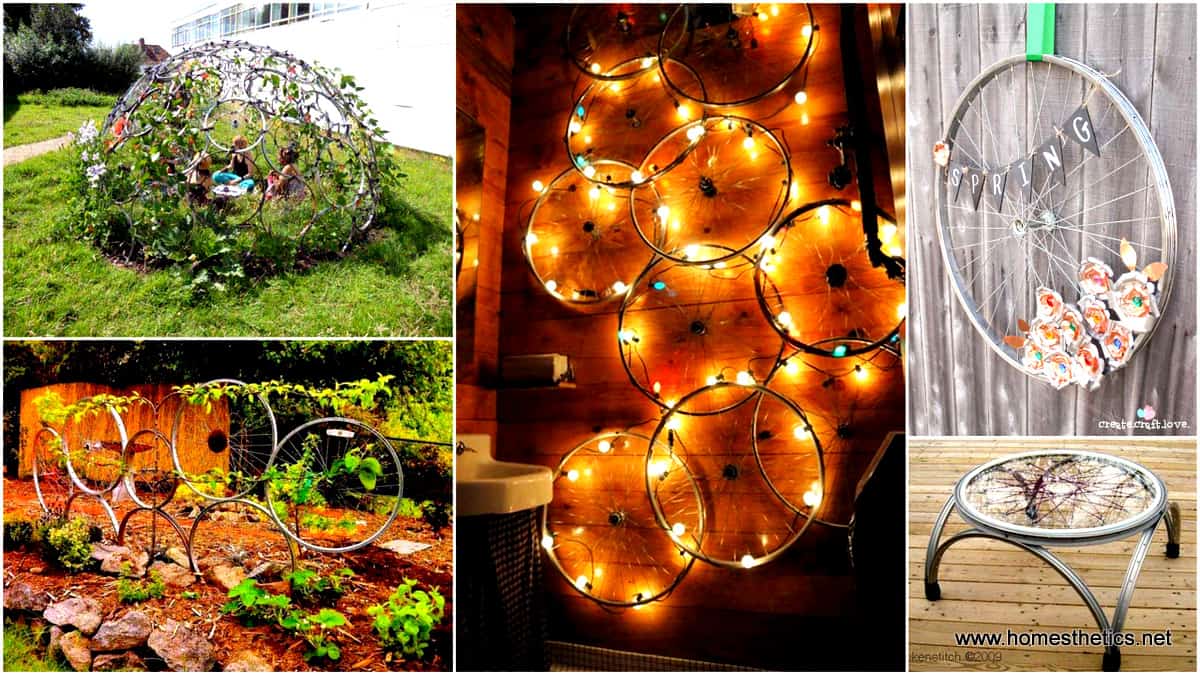 Metallic circles with a humble shine can be spotted below.  Metallic things that once have been loved and adored for their functionality and their shape, all these are today an item of the past. Today, the luckiest of the round items is being the subject of creative DIY projects. Re-purposing bike rims lying around might sound like an activity for today`s so called hipster group but bear with me, you will be amazed.
Old bike wheels, the rims especially can be used to create actual green igloos in which the metal is completed by climbing plants, old bike rims can also be used to make pot racks, small fences and even picture frames for your wall decor.
DIY Crafts Re-purposing Bike Rims
#1 Green Igloo Realized With Bike Rims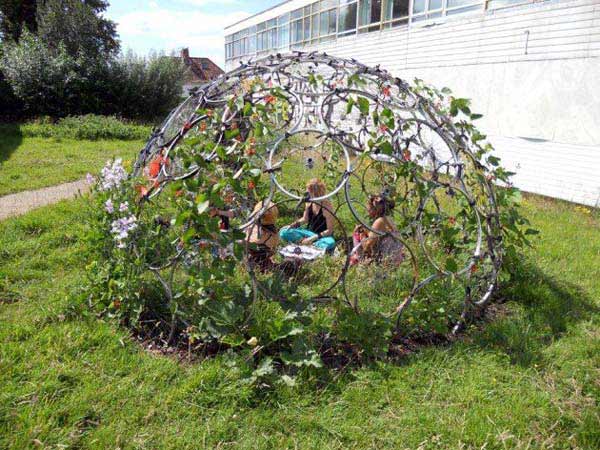 via spokenchain.blogspot.co.uk
#2 Neat Bike Rims With Light Bulbs Serving as Wall Art in a Pub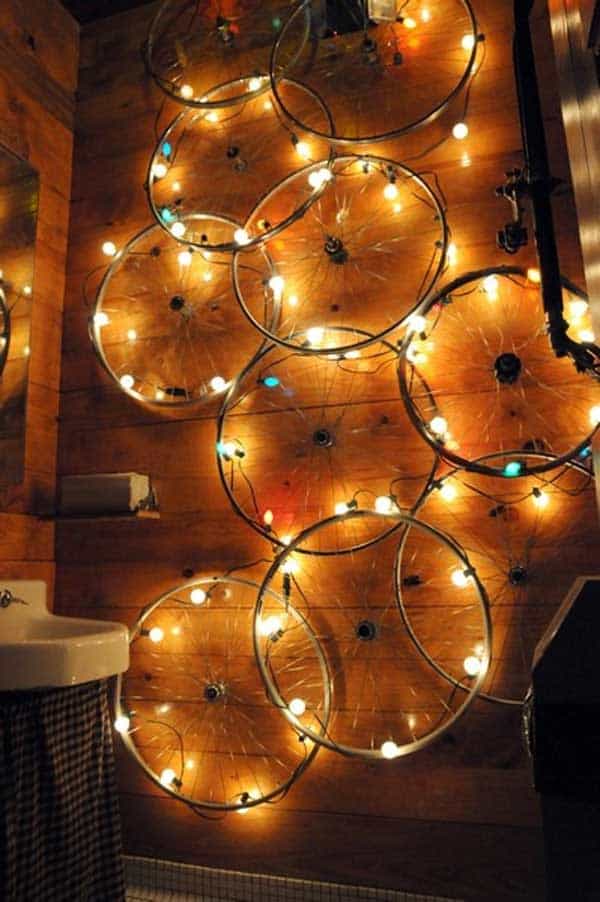 via elliott-munoz.com
#3 Creative Vintage Table Designs Realized With Bike Rims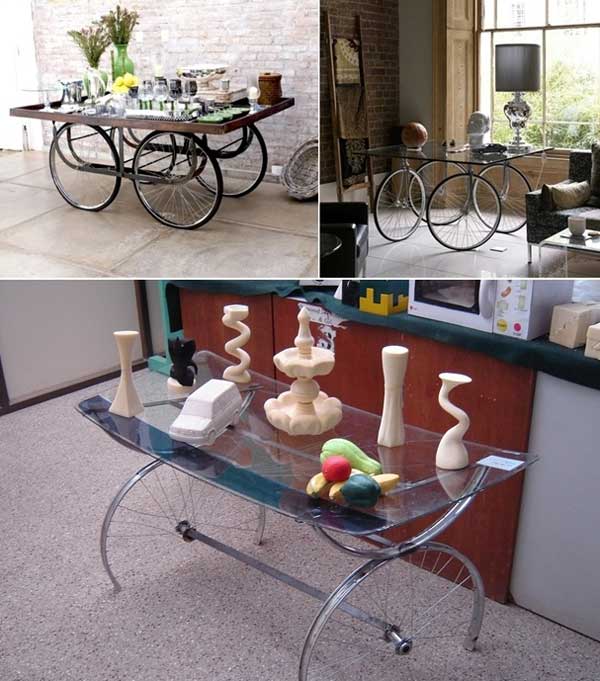 via howlerband.com
#4 Use Rims on a Regular Pole To Create a Climbing Structure For Plants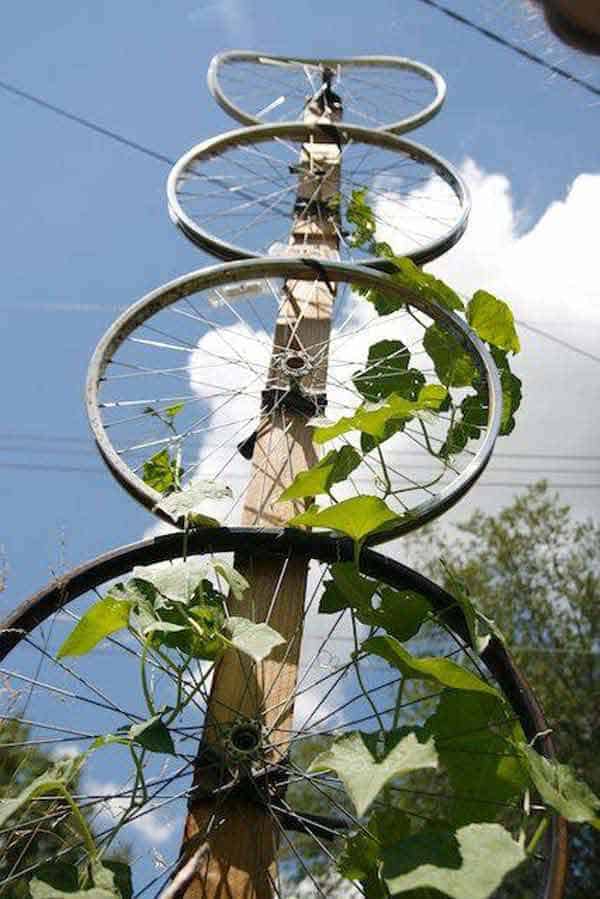 #5 Simple Pot Rack to Realize in Your Vintage Kitchen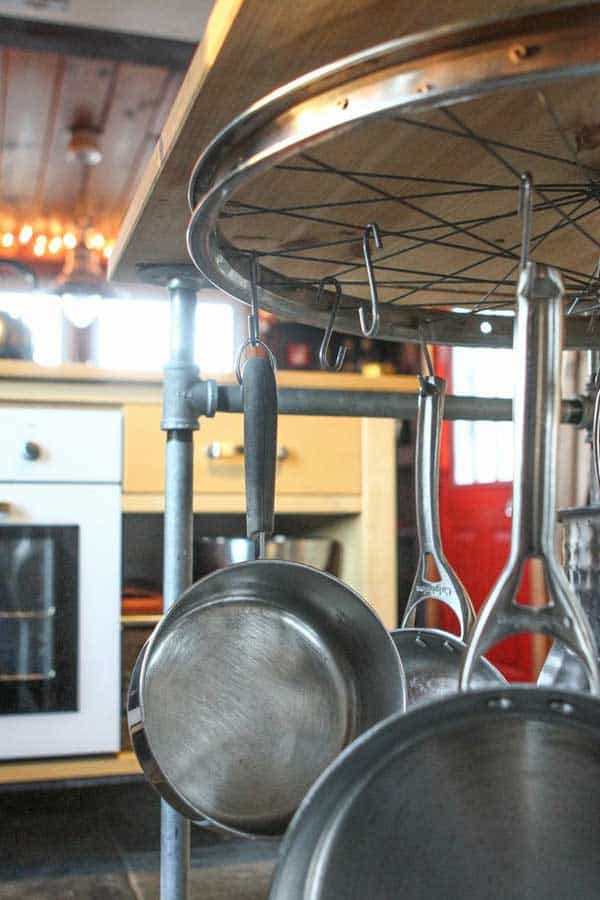 via apartmenttherapy.com
#6 Small Colorful Windmill For Your Garden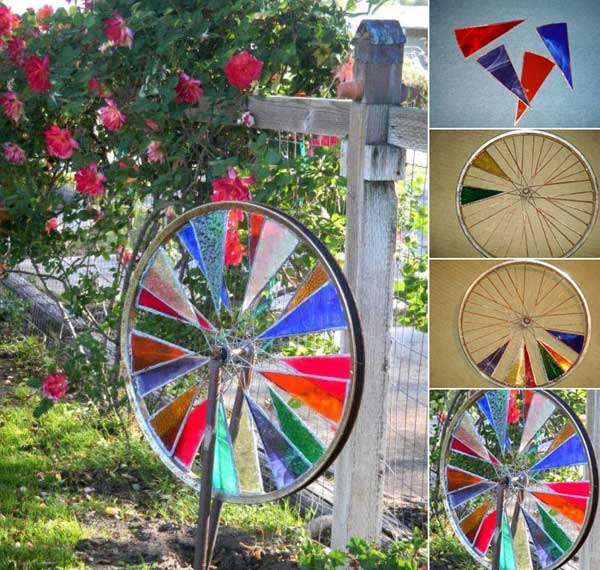 #7 Vintage Frame Holding Black and White Photos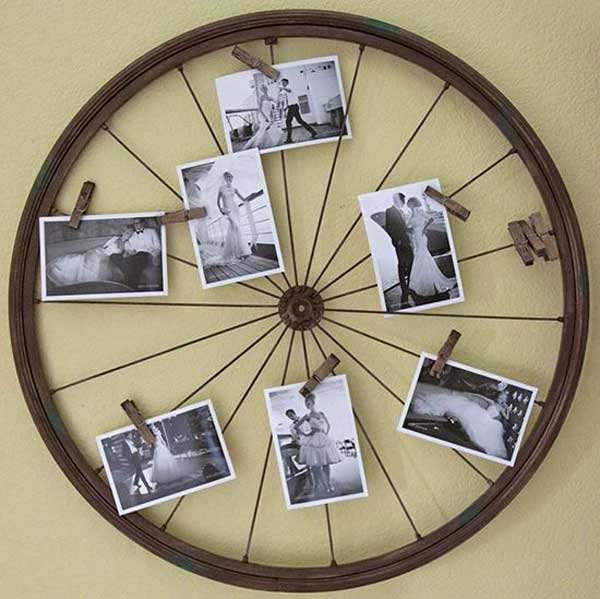 via sheilazellerinteriors.com
#8 Four Bike Rims on Wooden Boards Holding Memories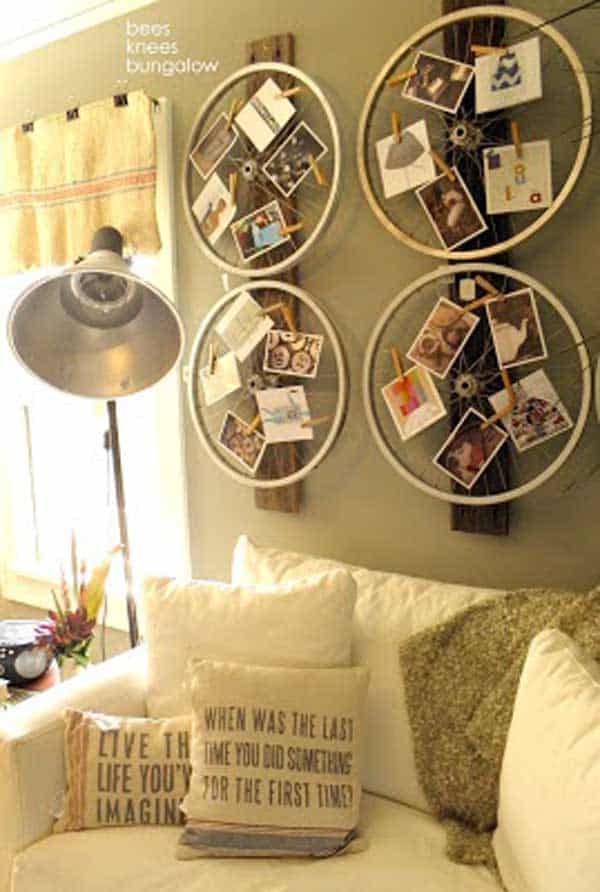 #9 Creative Bike Wheel Trellis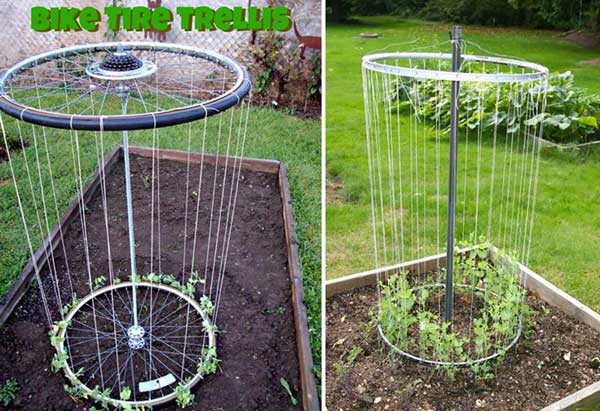 via amazinginteriordesign.com
#10 DIY Bike Rim Chandelier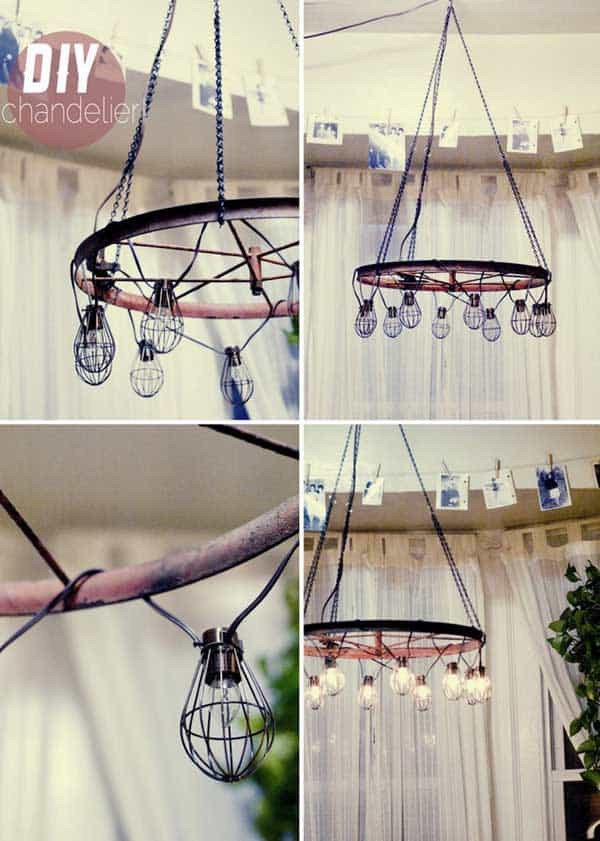 via miconfesion.dk
#11 Bike Wheel Installation Serving Greenery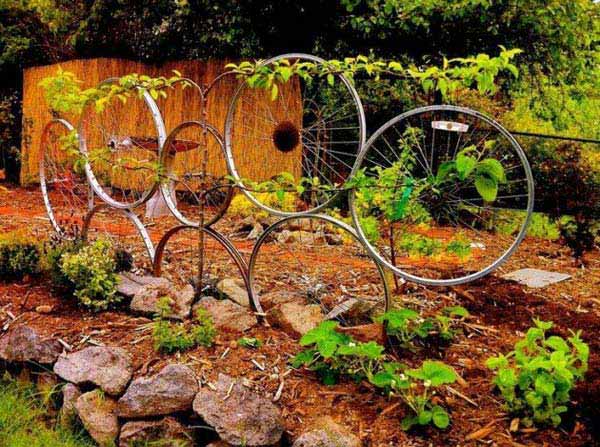 #12 Super Neat Bike Rims Coffee Table With Glass Top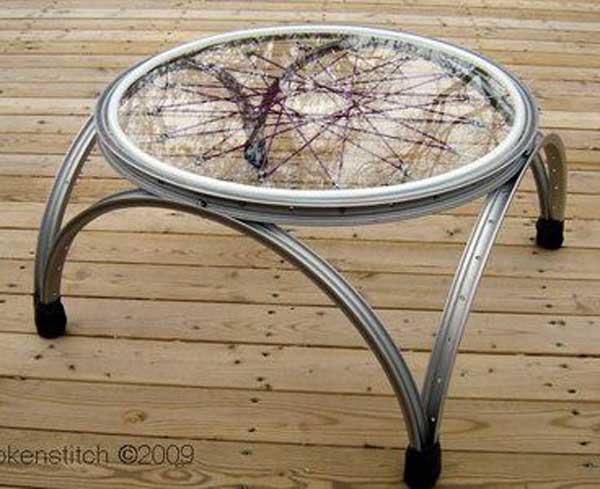 via alternativeconsumer.com
#13 Bike Wheels Used as Pot Racks in The Kitchen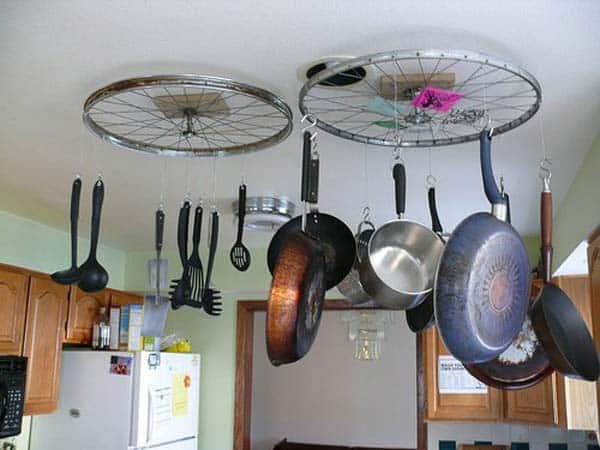 via pinterest.com
#14 Old Cart Wheel Holding Flowers Around a Bird Feeder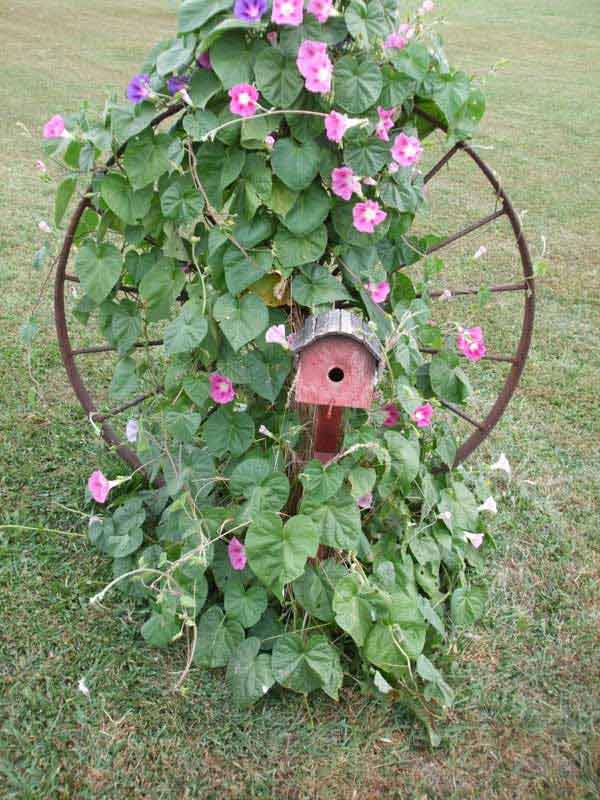 #15 Colored Rims Used in a Wedding Decoration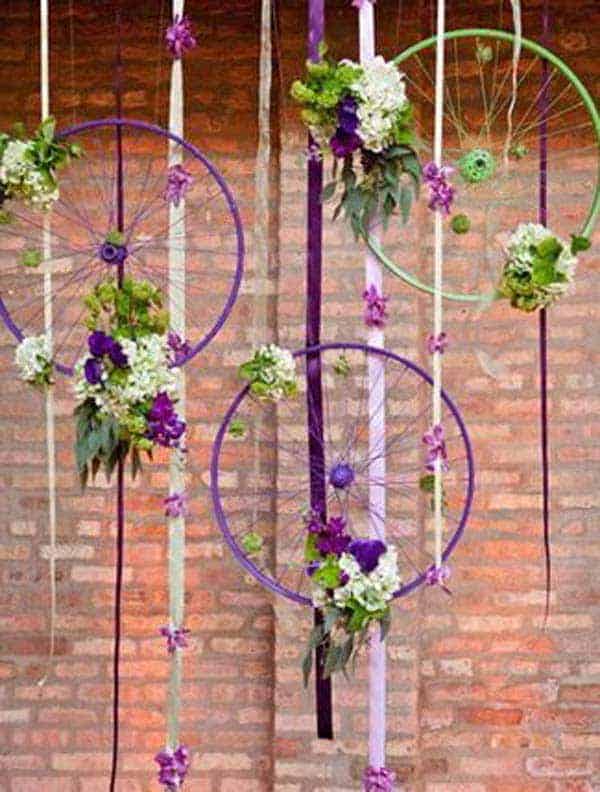 #16 Rims Used as Garden Edging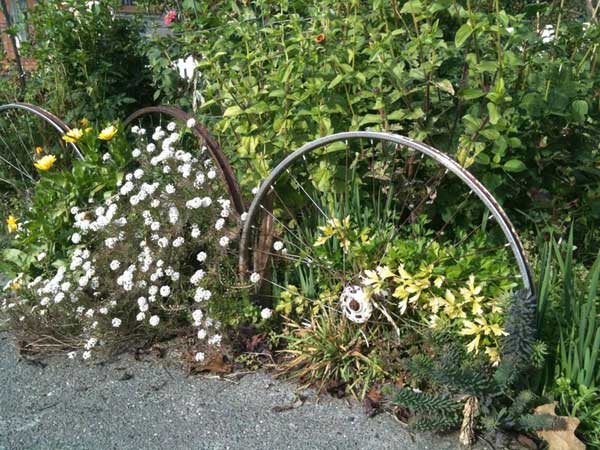 via scraphumboldt.wordpress.com
#17 Welcome Spring With Creative Decorations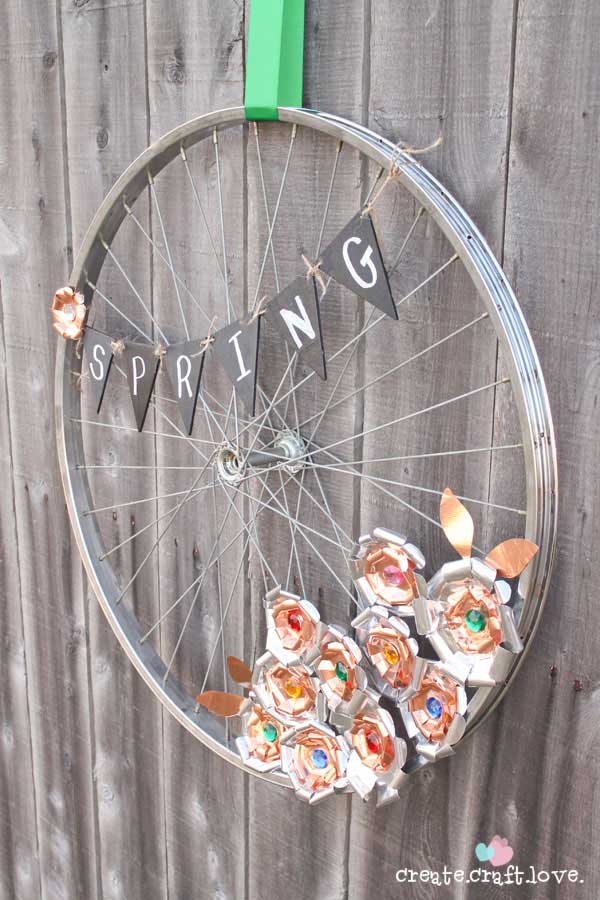 #18 Humongous Bike Rims and Tea Cups Chandelier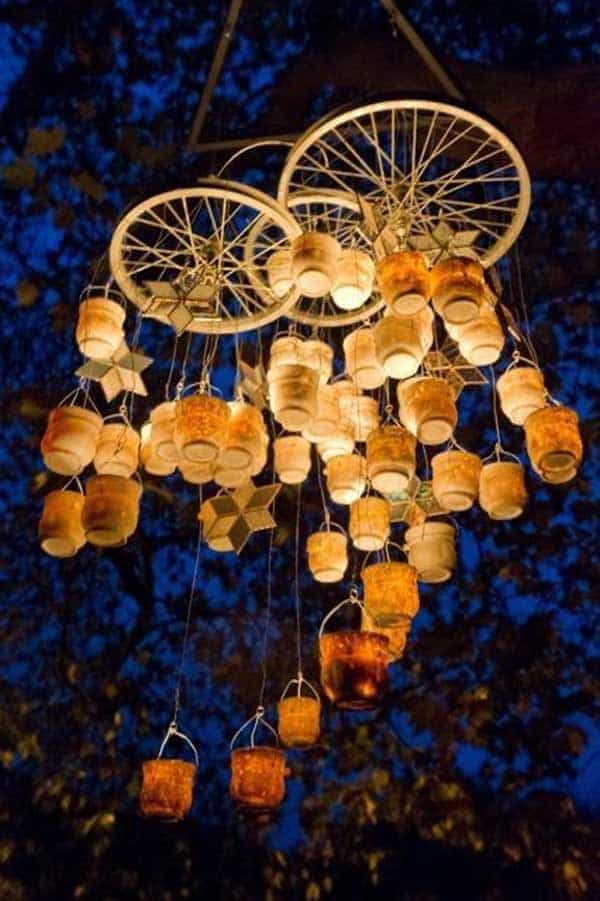 via babble.com
#19 Bicycle Wheels in a Contemporary Shop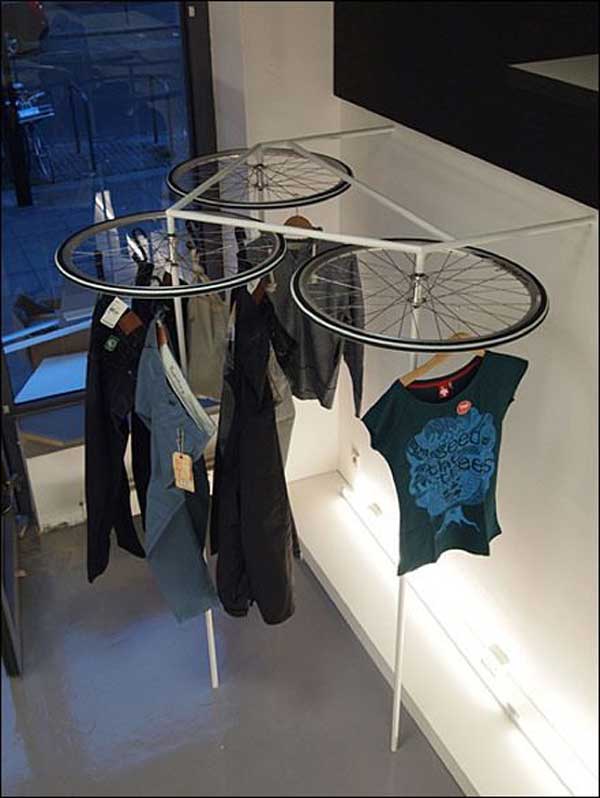 #20 DIY Bike Rim Watch For Enthusiasts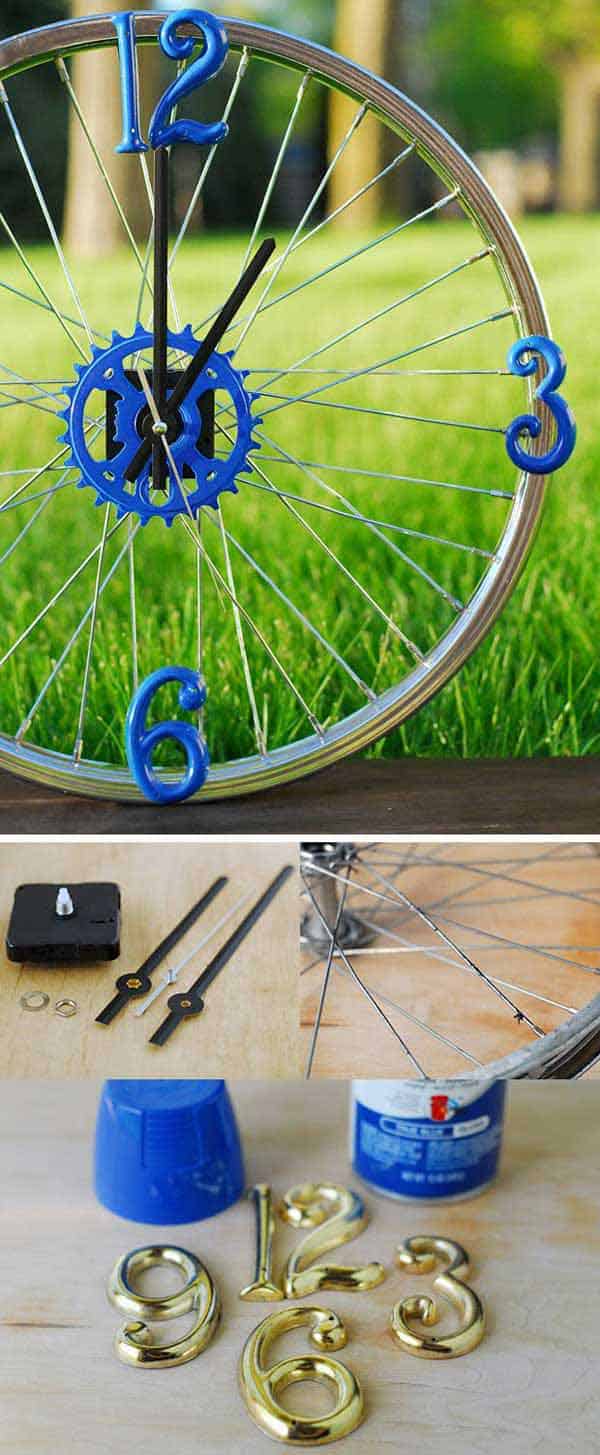 via ehow.com
#21 Colored Rims Used as Wall Art Installation Into The Garden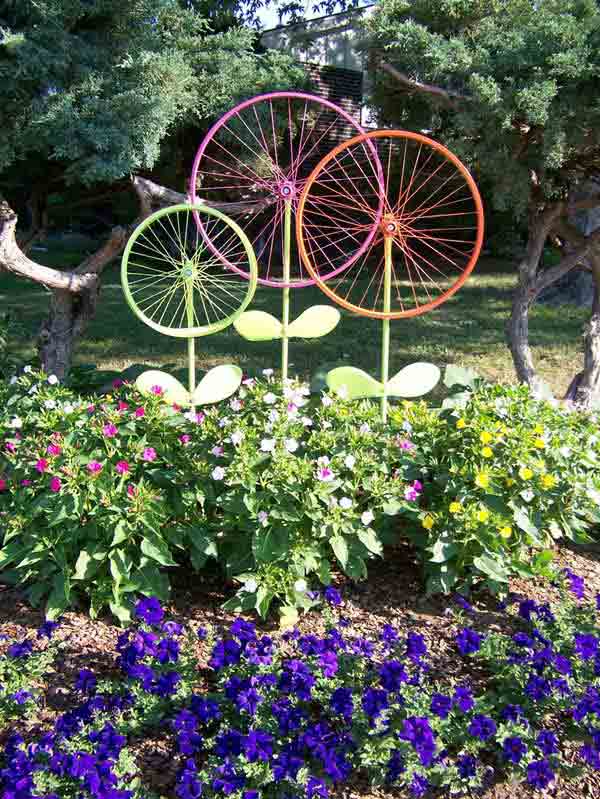 via thehankydresslady.blogspot.com
It goes without saying that the energy invested in these graphic geometrical subjects would have been lost if they were to hit landfill. What do you think about the crafts materialized above? We would love to hear your opinion in the comment section below.
Related Articles