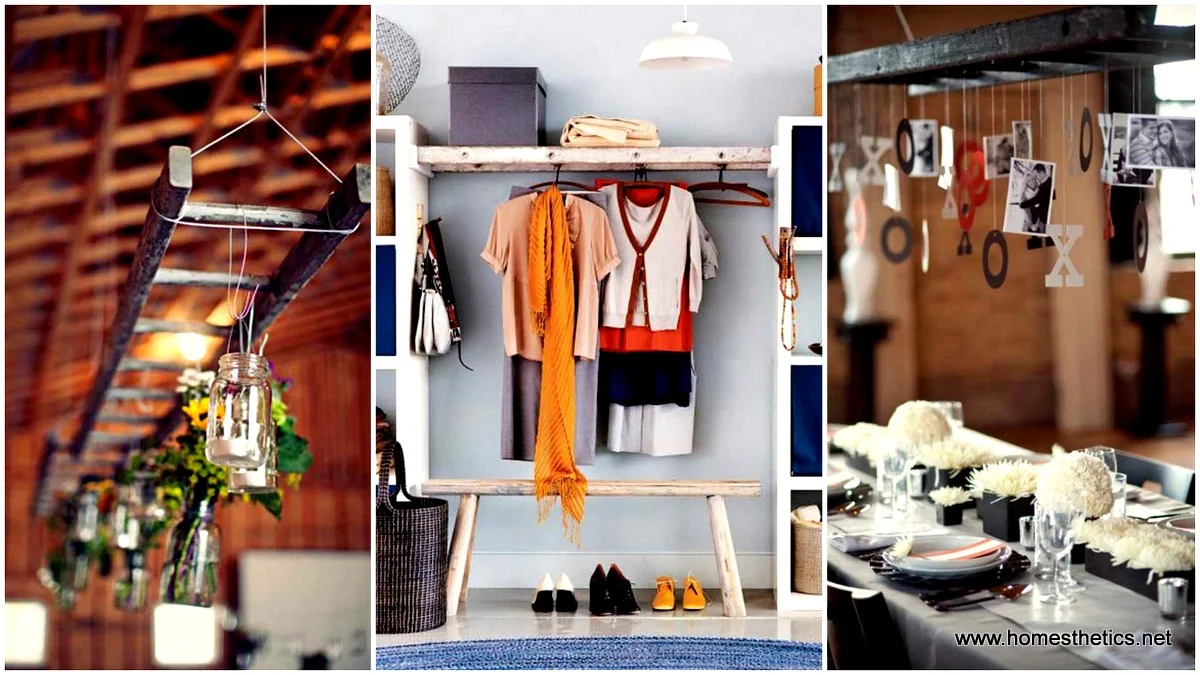 38 Ingenious Ways to Up-cycle Repurpose and Reuse Vintage Ladders have been showcased underneath, all of them creative, all practical in their decor. Cast a glance through at the gallery and discover new and creative way to use ladders in your new interiors. The simple element, the ladder, is able to take multiple roles in the household from towel rack to entertainment center or bookshelves when combined with additional items.
The wooden ladders showcased underneath  should be inserted into Scandinavian interior designs, shabby chic and rustic lines where they are able to complement resident elements properly. Surge inspiration and craft away!
Ways to Up-cycle Repurpose and Reuse Vintage Ladders
#1 Hold Baskets on Top of The Latter While You Hang Pots Underneath

#2 Create a Branch Ladder To Showcase Christmas Ornaments in a Beautiful Manner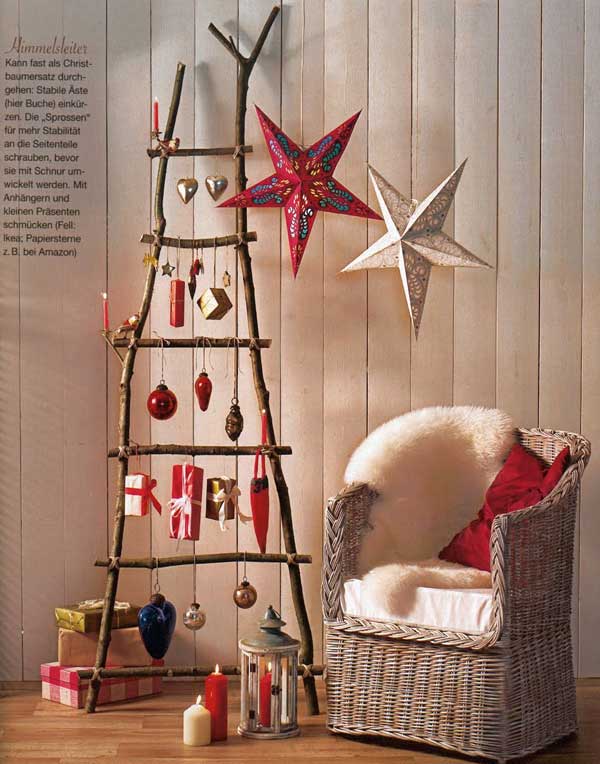 #3 Use a Ladder in Your Backyard as a Planter Support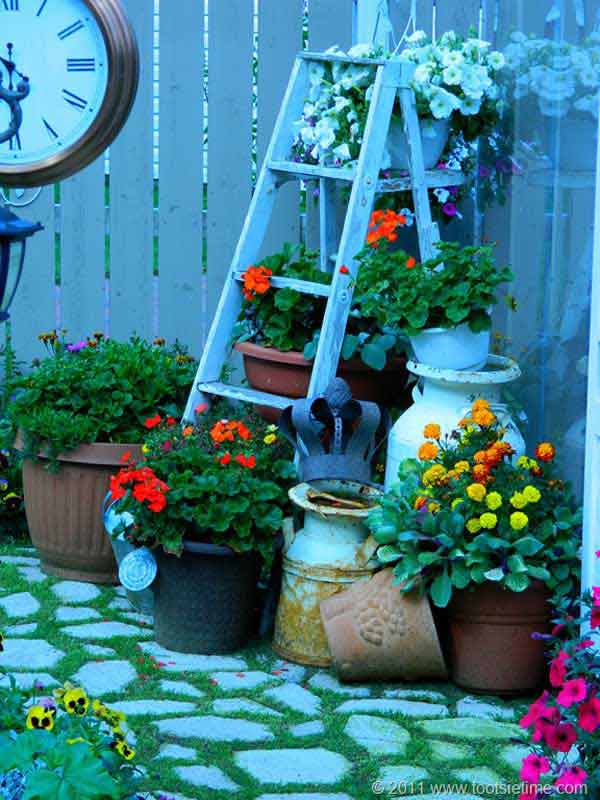 #4 Install Memories in a Branch Made Ladder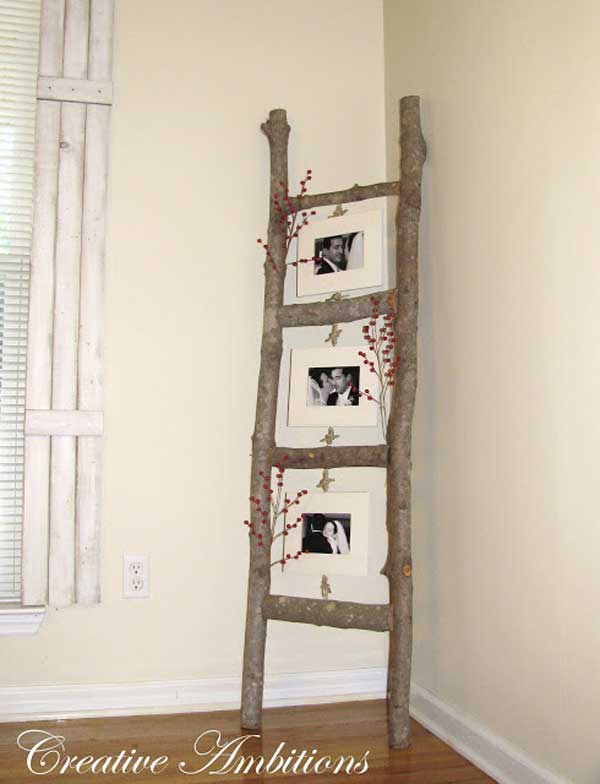 #5 Vintage Ladder Holding Beautiful Candle Lanterns Over a Dinning Table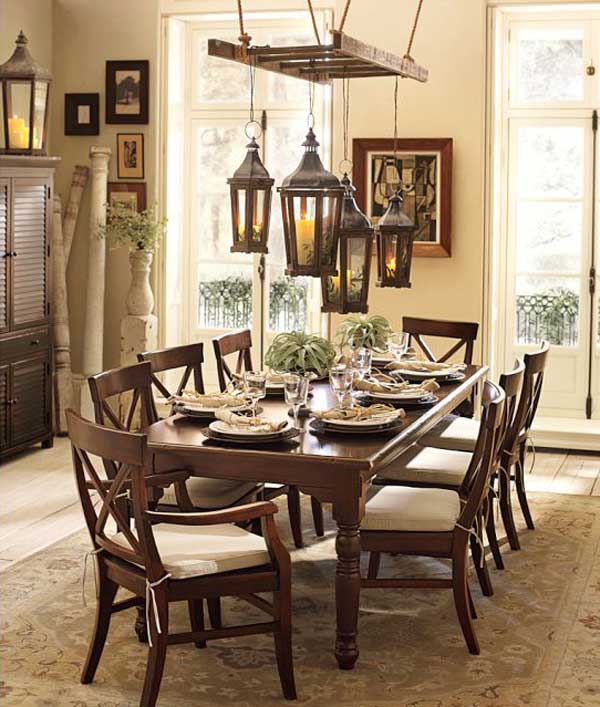 #6 Ladder Transformed Into a Tower Rack Into The Bathroom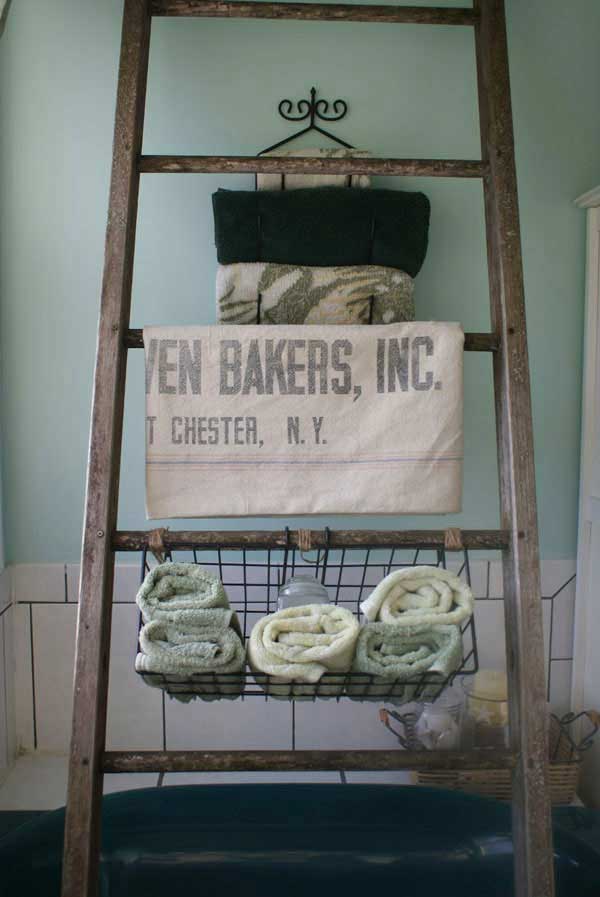 #7 Creative Wooden Ladder Bookshelf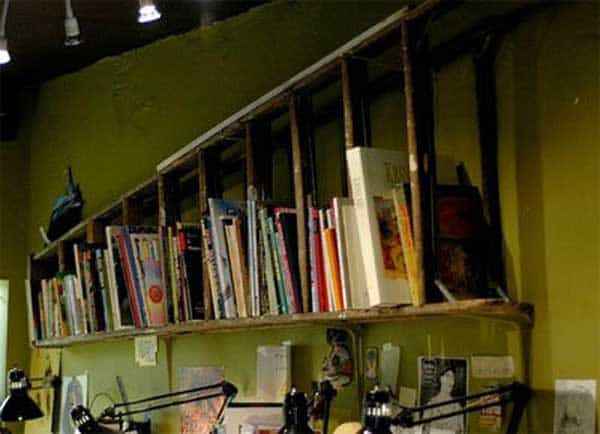 #8 Coat Hanger in The Laundry Room Realized From a Latter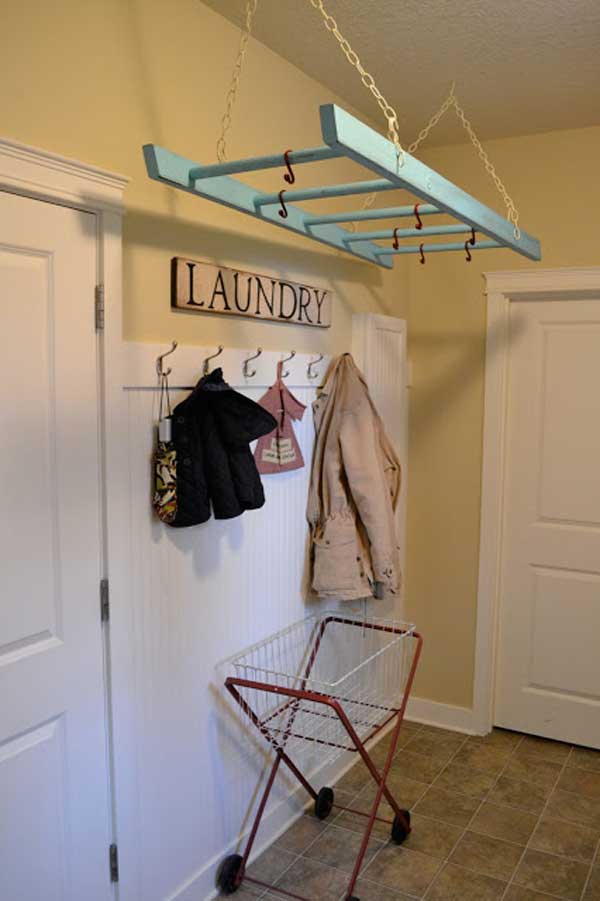 #9 Neat White Ladder Transformed Into a Carrier for Memories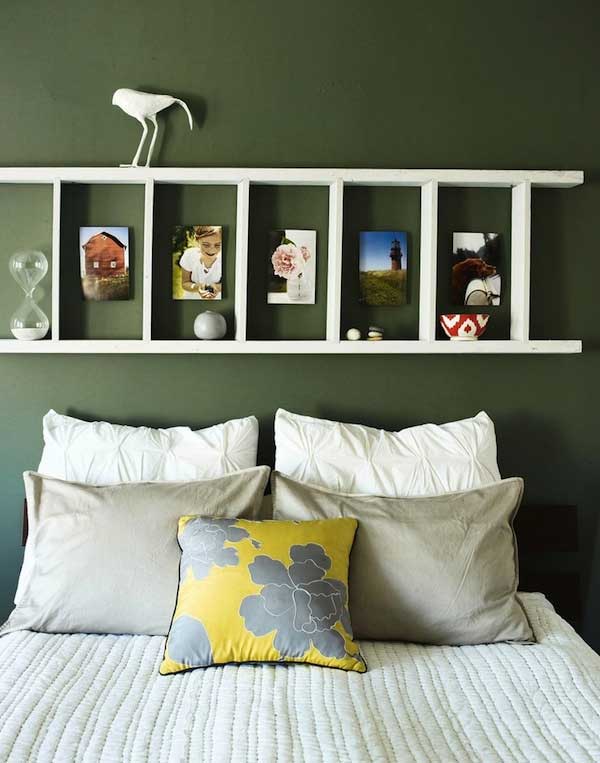 #10 Superb Vintage Latter Decoration Over The Dinning Table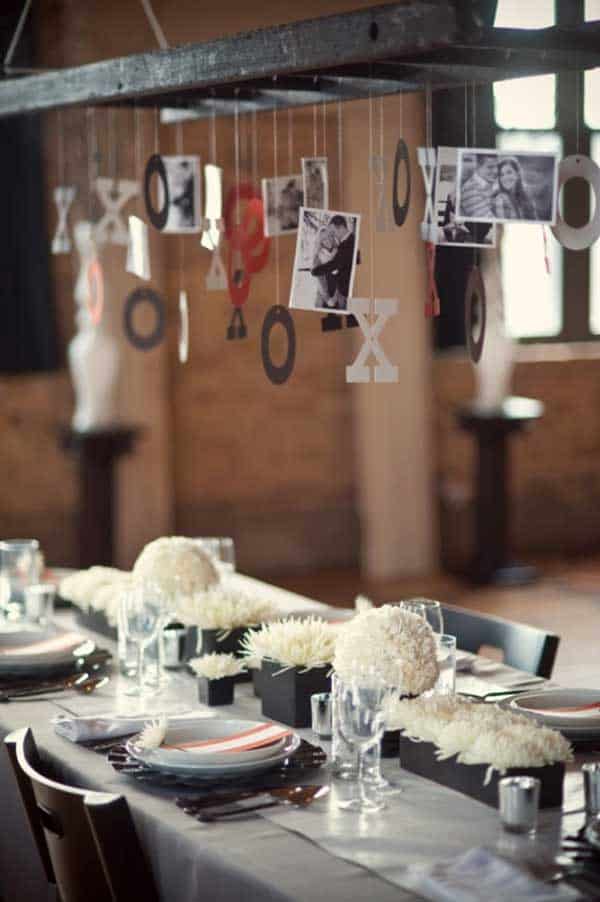 #11 Neat Black Ladder Replacing a Nightstand Beautifully in The Bedroom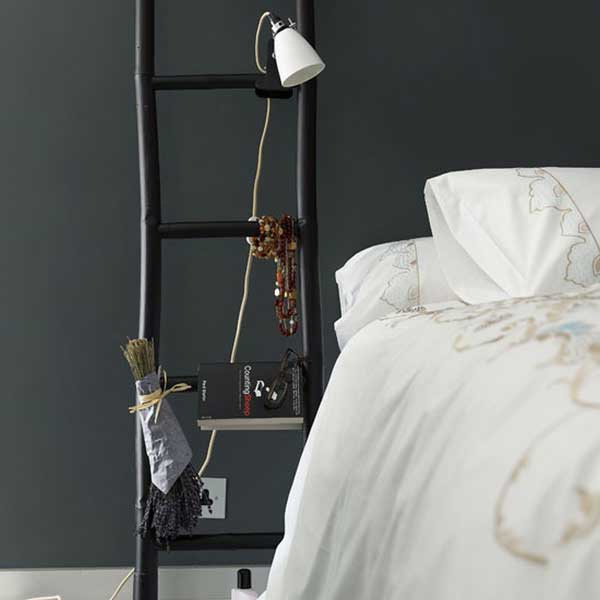 #12 Use a Wooden Latter Into The Bathroom To Keep Important Things at Hand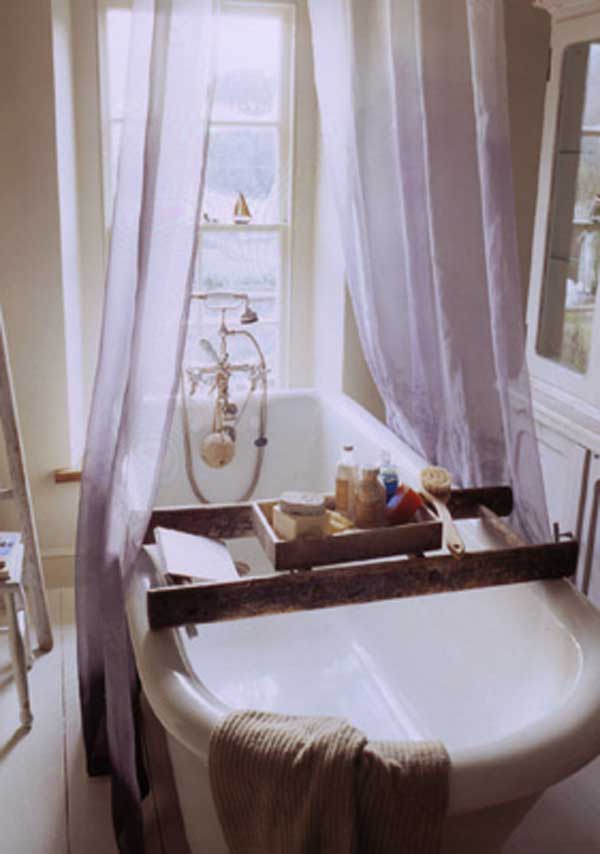 #13 Shoes Can Be Carried By a Ladder in The Dressing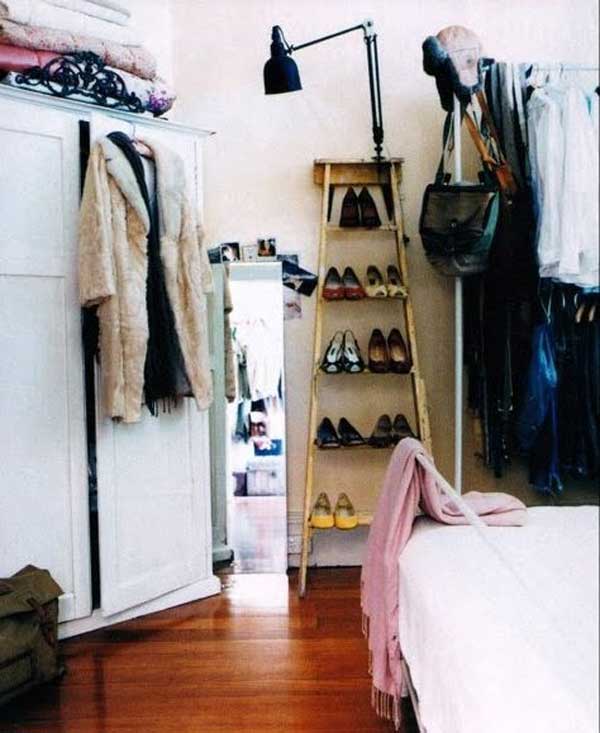 #14 Insert Wooden Planks in an Open V Ladder and Obtain an Entire Library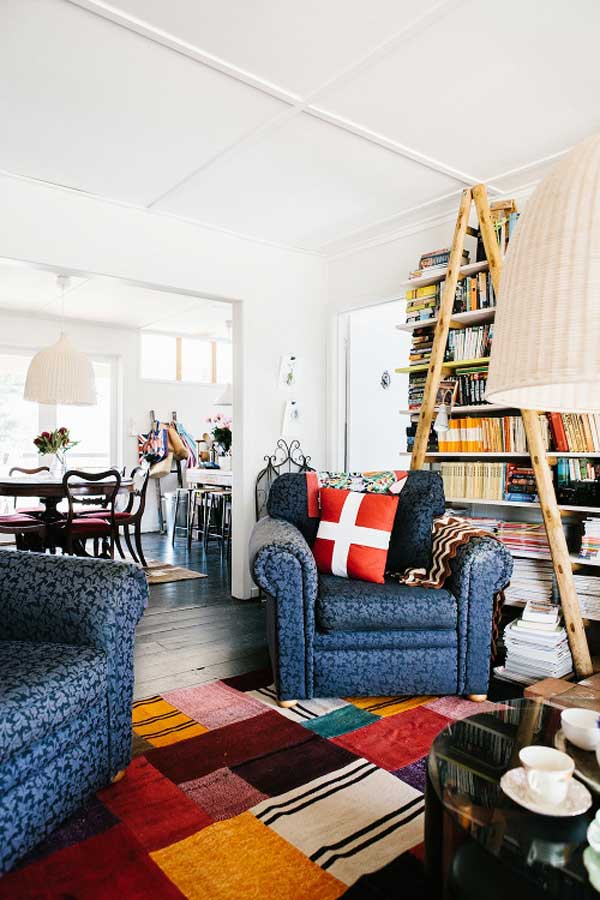 #15 Charm in Shabby Chic Decor Using a Ladder Instead of a Canopy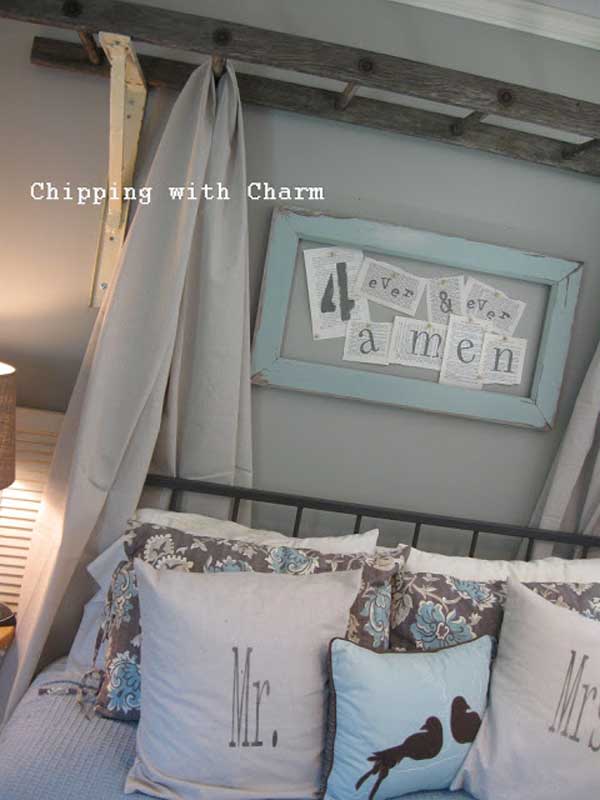 #16 Empty Baskets in The Laundry Room Hanged on Ladder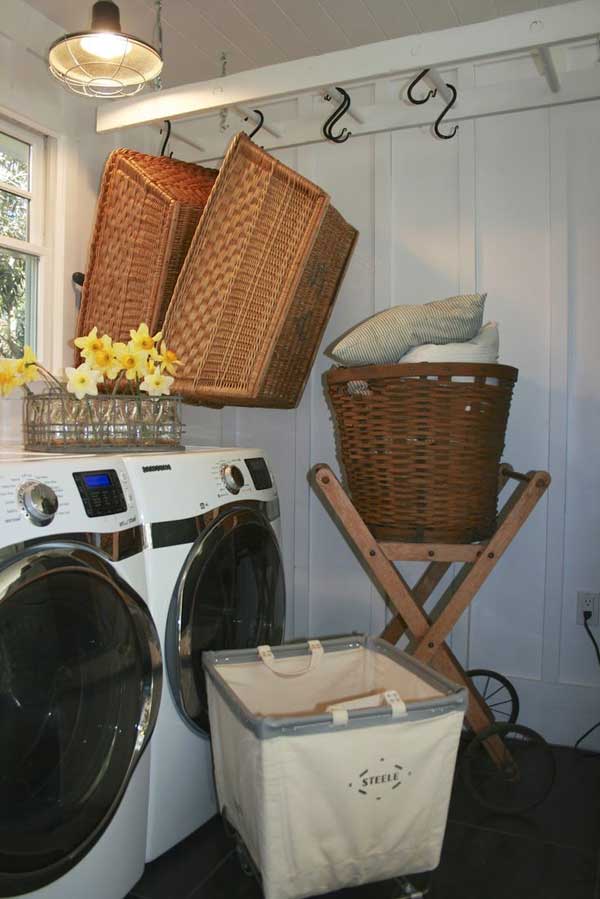 #17 High Heels Populating a Metallic Ladder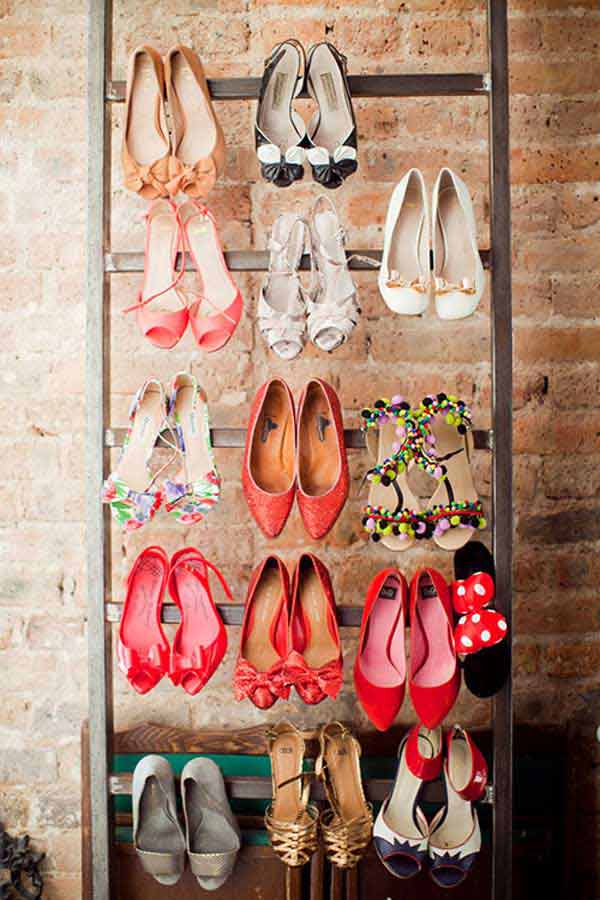 #18 Tiny Blue Creative Shelf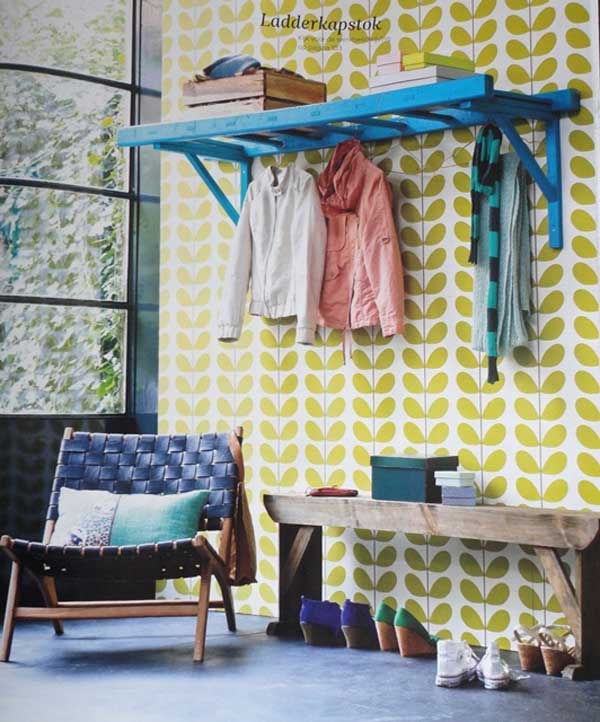 #19 A Simple White Ladder by The Nightstand Can Hold Your Clothes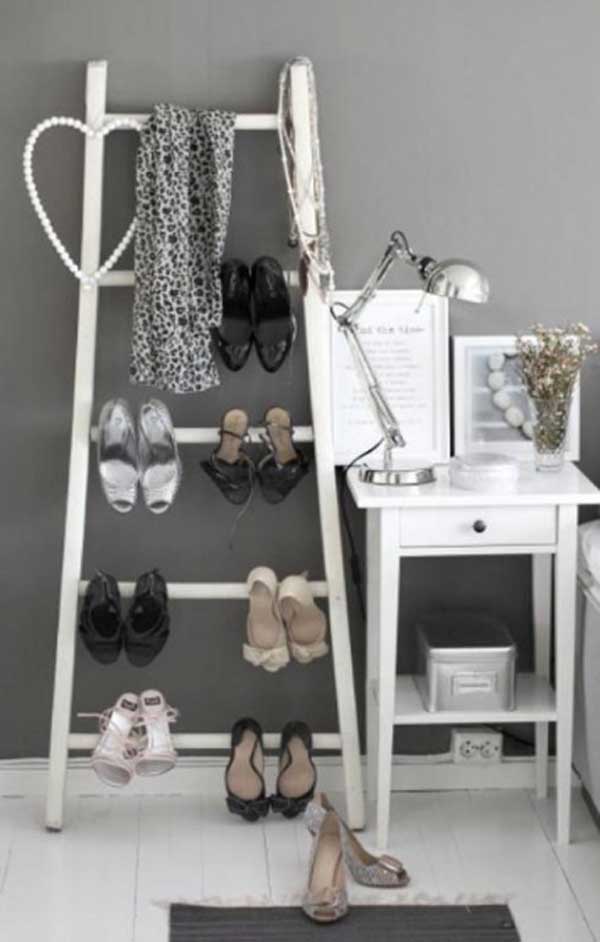 #20 Mason Jars With Candles and Paper Star Hanged to a Tiny Ladder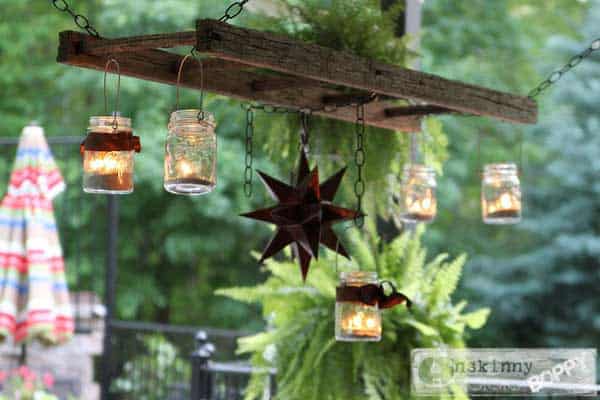 #21 String-lights and Ornaments Transforming a Ladder Into a Christmas Tree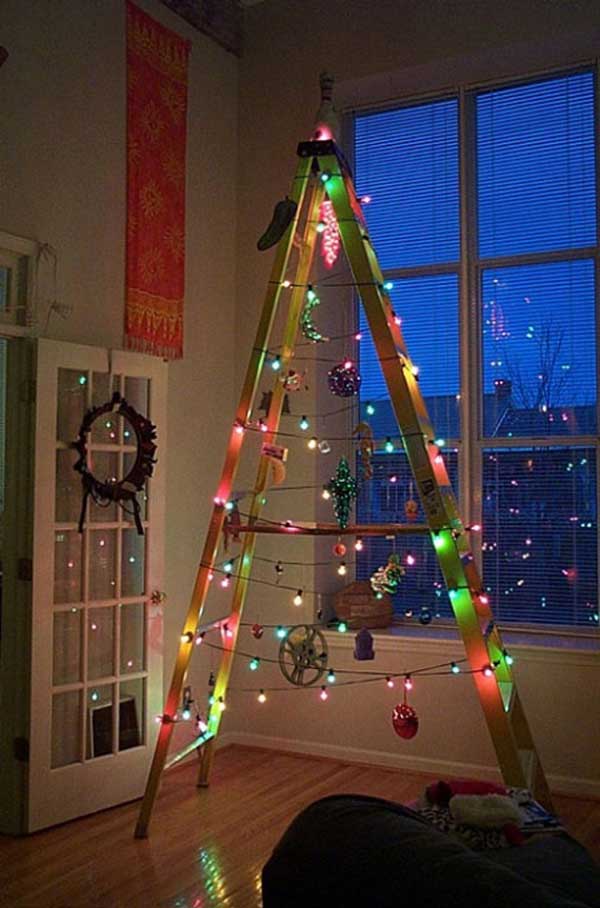 #22 Vintage Bathroom With Up-cycled Ladder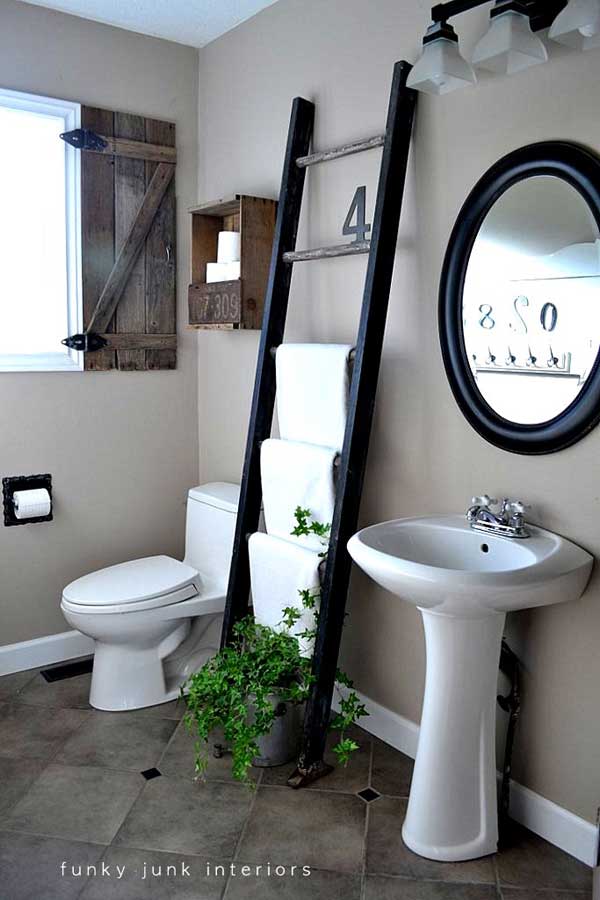 #23 Tiny Wooden Ladder Replacing a Nightstand
#24 Colorful Positive Shop Stand Realized With Buckets and Ladders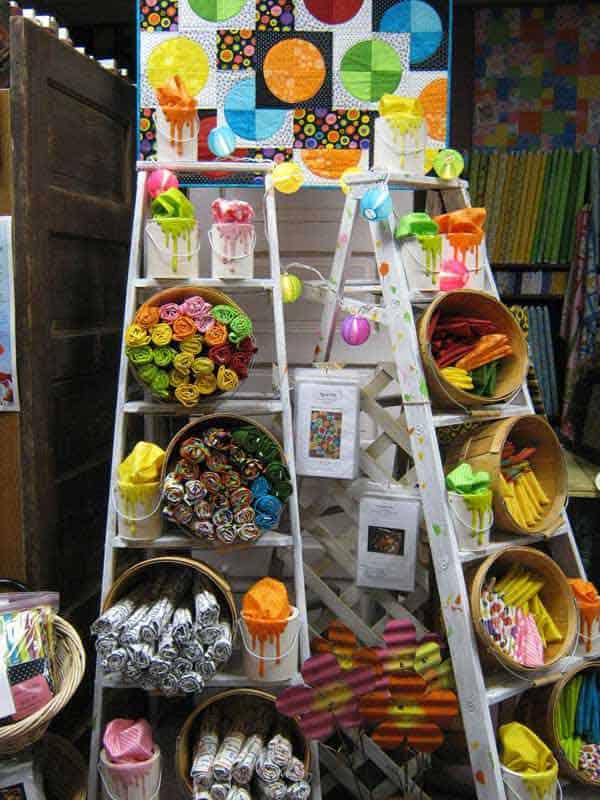 #25 Ladder Used to Showcase Elements and Carry Hangers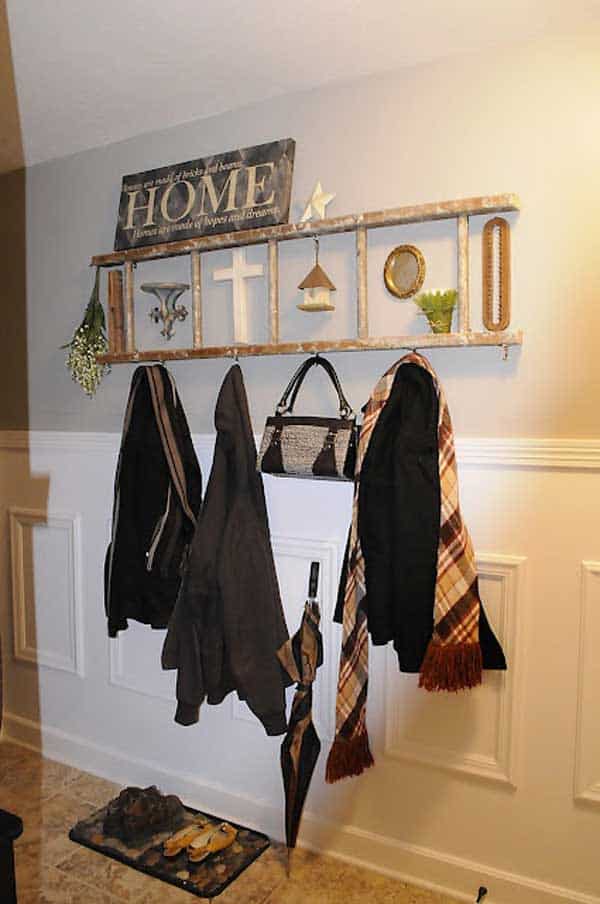 #26 Simple Planks Transforming a Ladder Into a Beautiful Display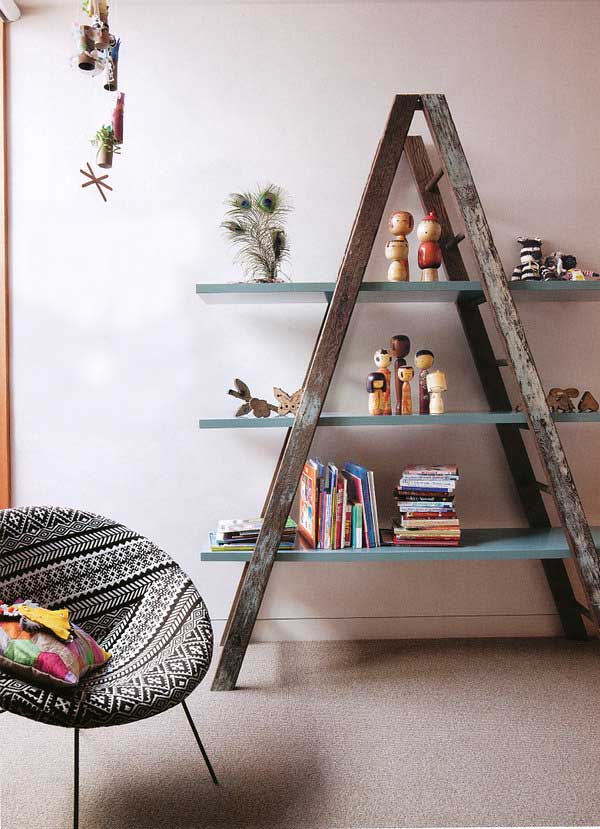 #27 Wooden Ladder Holding Plants and Books Into a Conservatory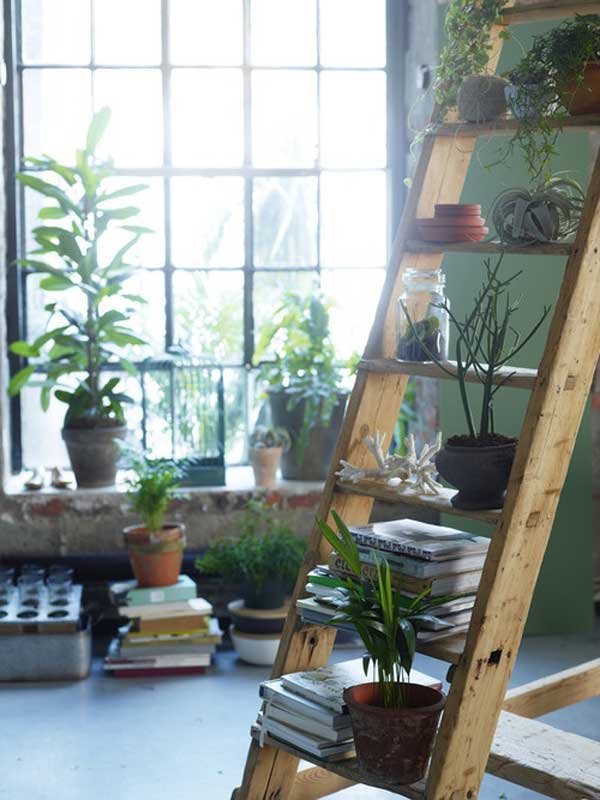 #28 Wooden Ladders Combined With Greenery Mason Jars and Candles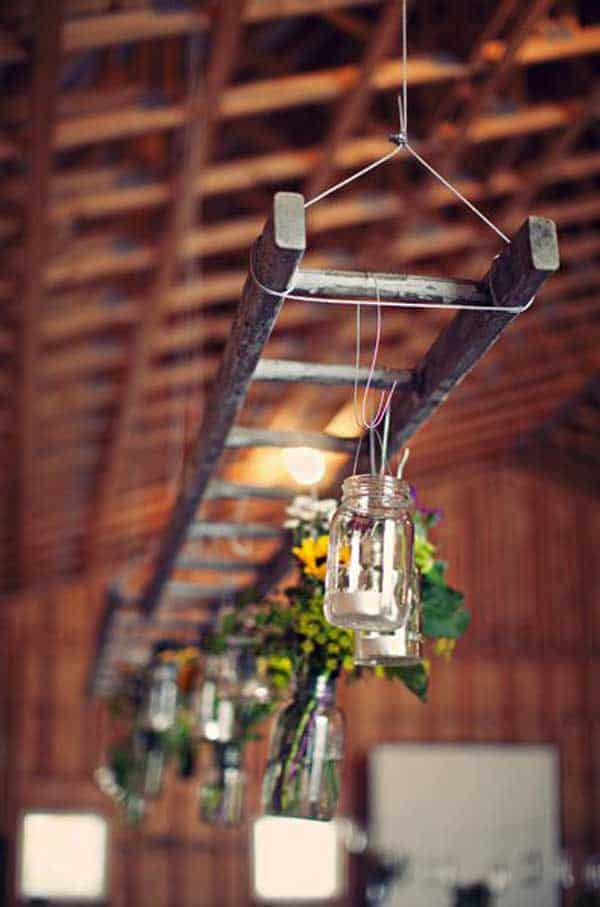 #29 Two Ikea Bookshelves Transformed Into a Dressing by Adding a Ladder and a Bench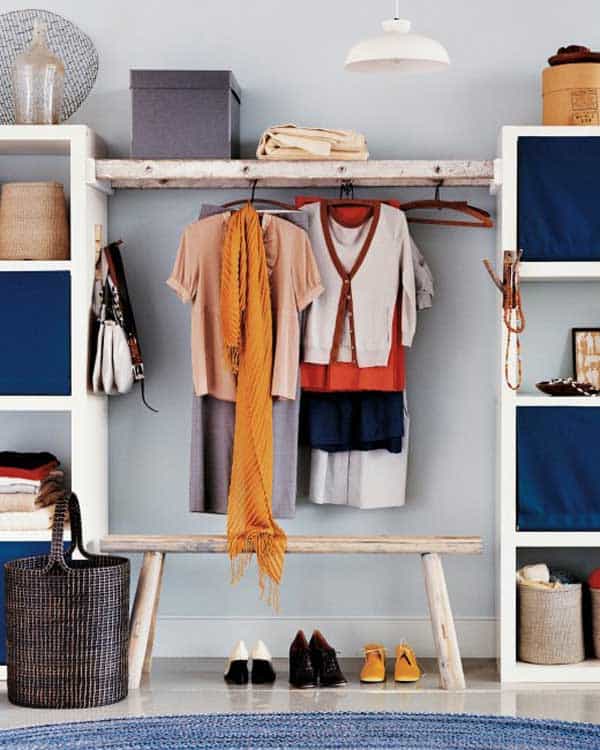 #30 Three Planks and Two Ladders in Bookshelves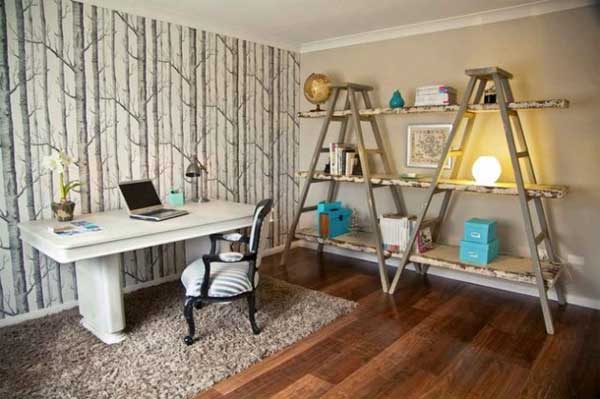 #31 Small Ladder Doubling as Side Table in Vintage Interior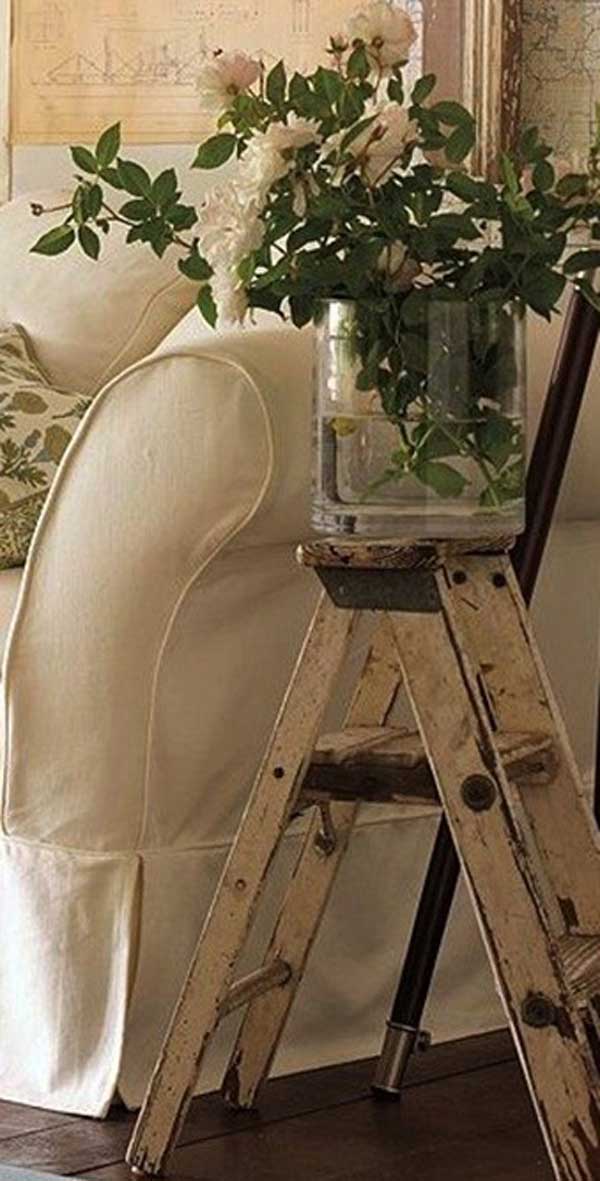 #32 Two Ladders Turned Upside Down With Counters Adding Dinamicity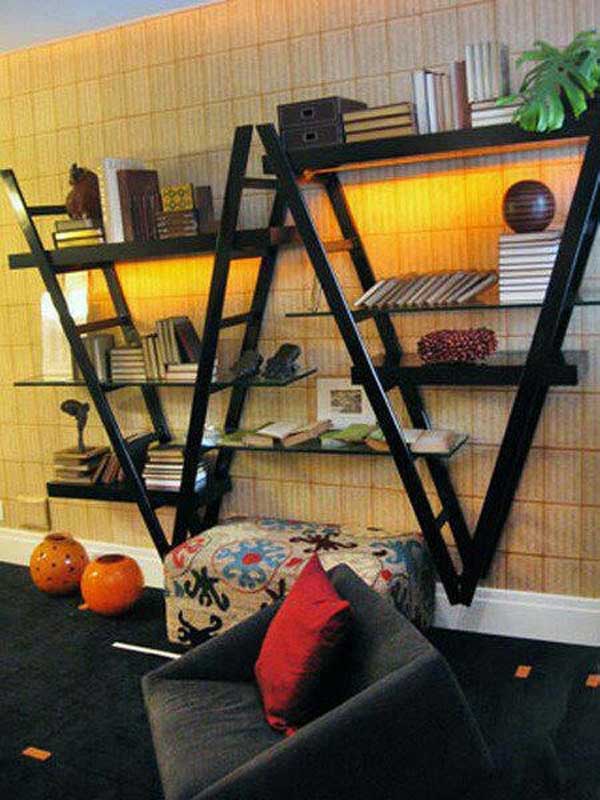 #33 Useful Towel Rack Converted From a Ladder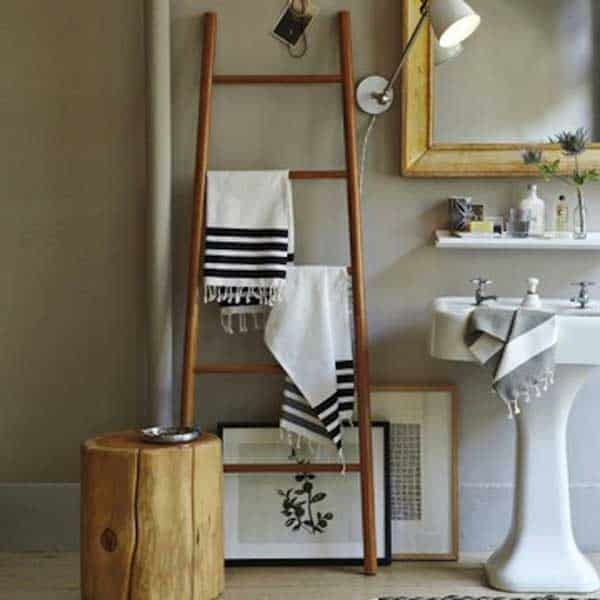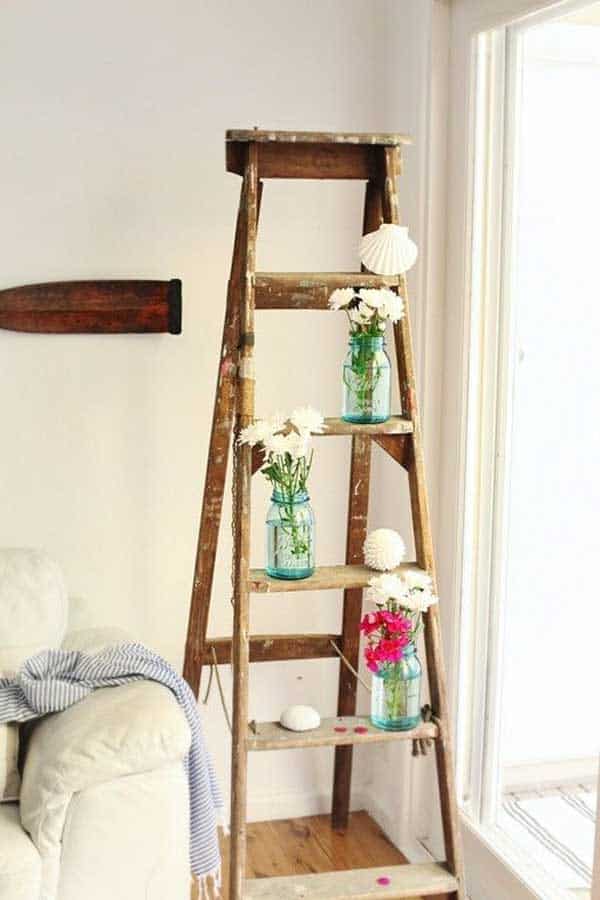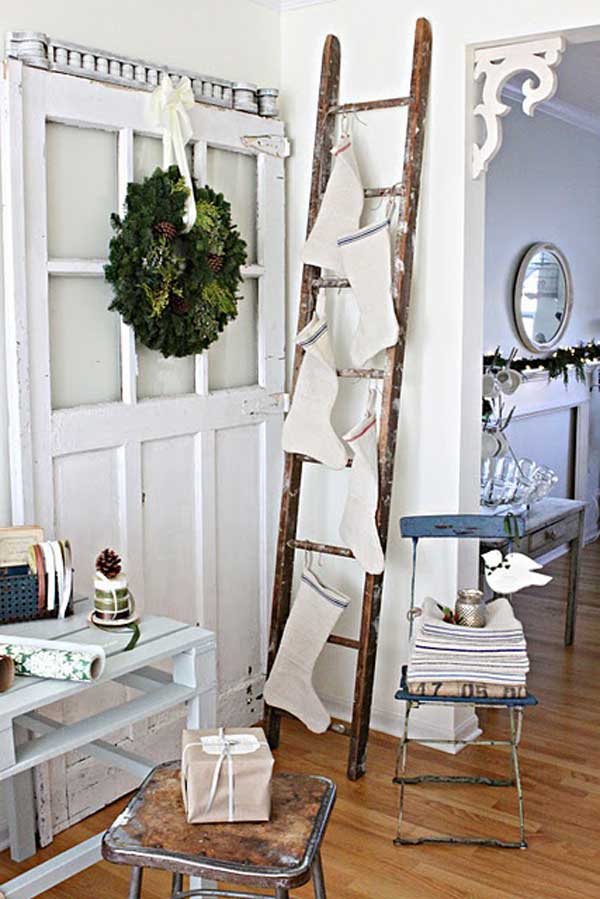 #36 Pot Rack Transformed Ladder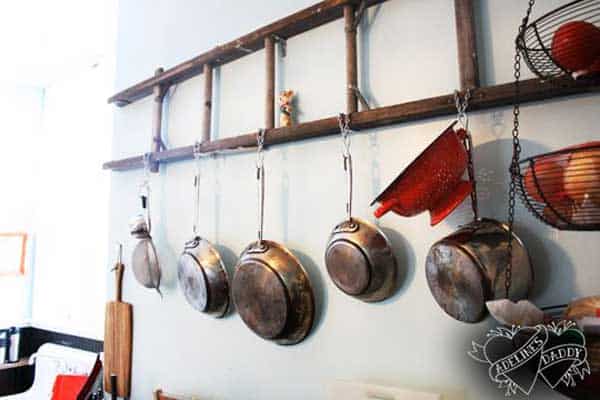 #37 Multiple Bird-feeders Staying on One Ladder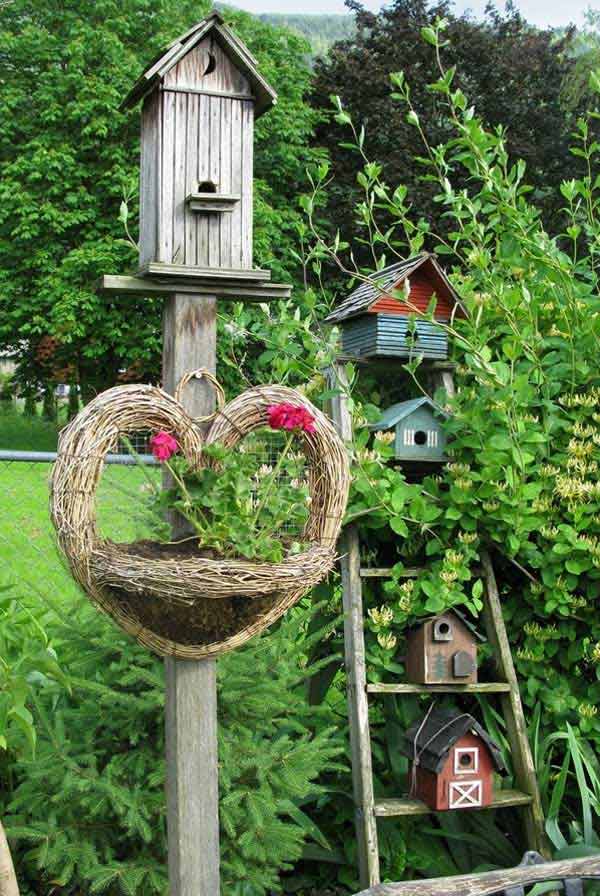 What do you think about the ideas presented above? Would you choose to use the classical ladder in the interior design? Feel free to share your own ideas in the comment section below.
Related Articles