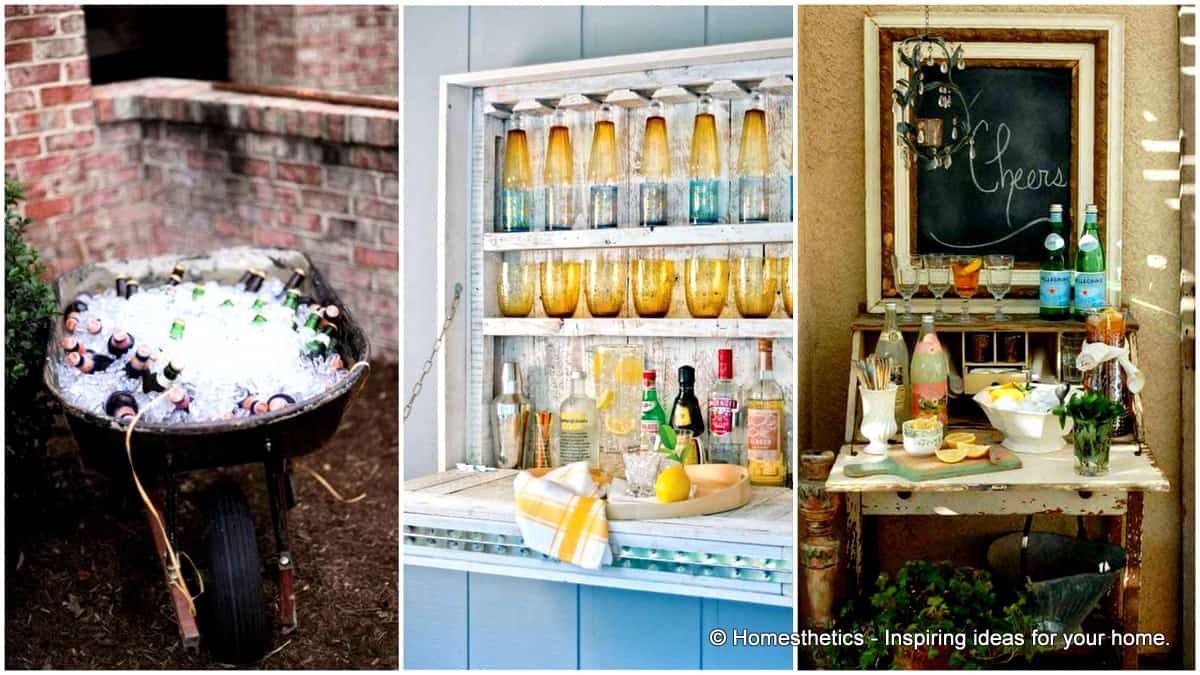 Summer is in its last superb days, prepared to welcome the lush colorful autumn. Now is the time to enjoy outdoors in a different beautiful manner, around our fire-pits and fireplaces, surrounded by friends and family, enjoying the coziness and warmth of burnt wood in fresh chilly air. A highly rewardful moment to share with your loved ones.
For this special entertaining season and for numerous other occasions we have curated a list of inexpensive outdoor bars to complete your entertaining kit. Most ideas showcased below are simple items realized with natural materials that can be salvaged with ease. Cast a glance and start planing your diy outdoor bar project.
Cool Inexpensive Outdoor Bars
#1 use a wheelbarrow to move around fresh happiness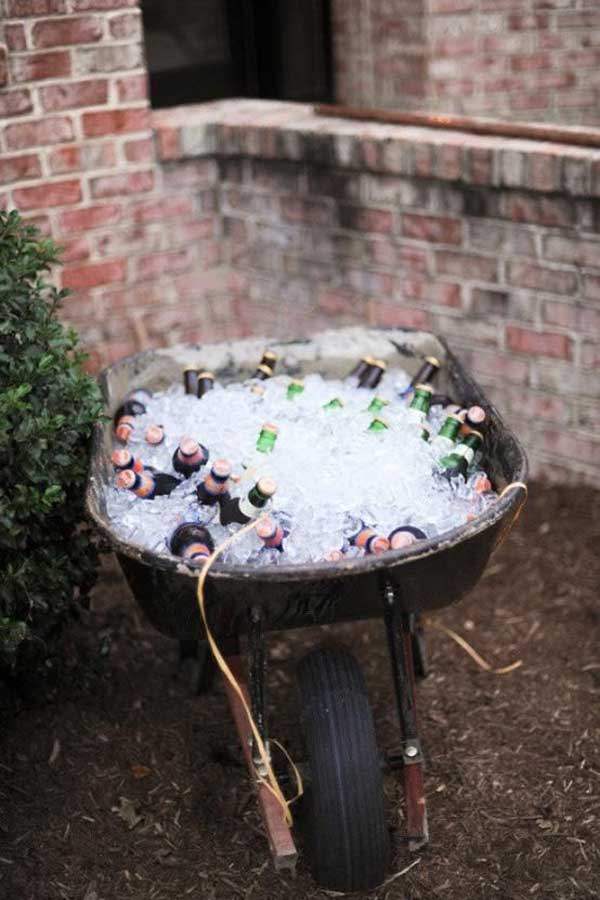 #2 construct a neat bar out of pipes and wood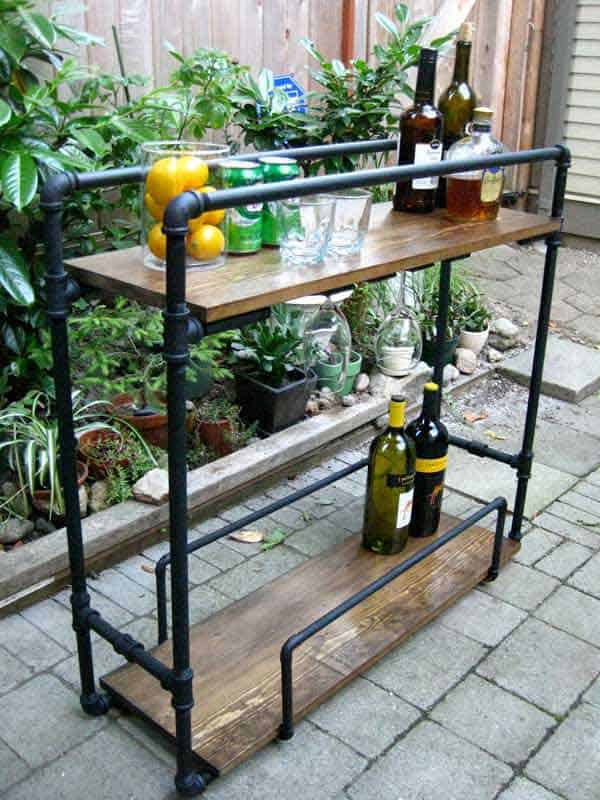 Tutorial @ alifedesigned.blogspot.com
#3 create a versatile foldable bar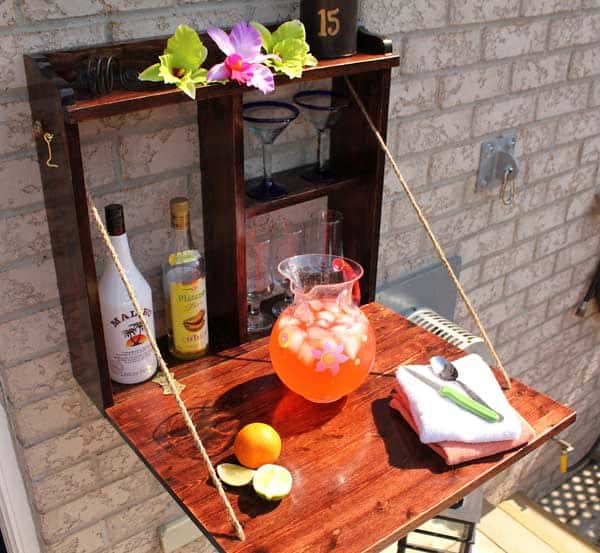 Tutorial @  turtlesandtails.blogspot.ca
#4 use wooden pallets to create a small bar in your yard
#5 an old fridge or ice box can become a neat functionable bar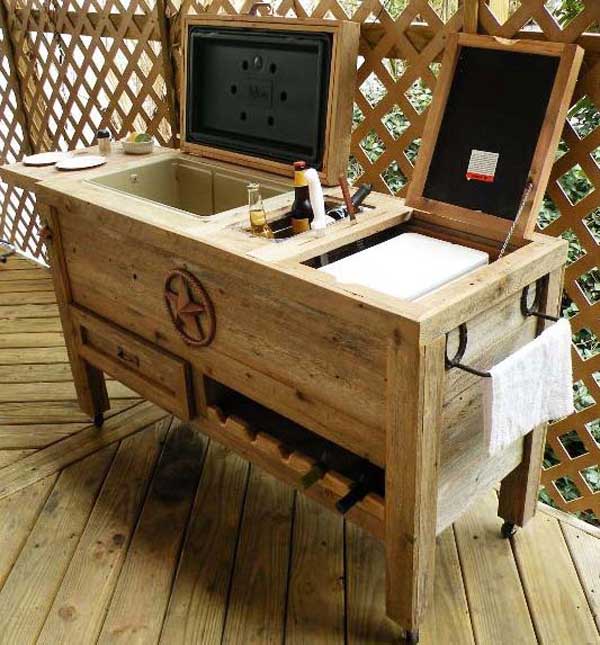 #6 use an old door and one small table to create a shabby chic bar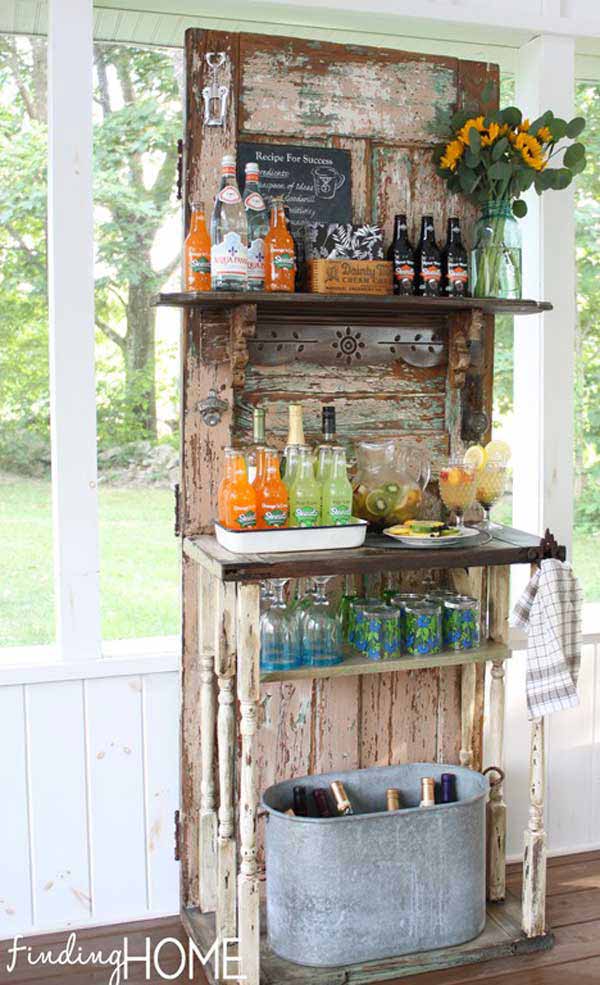 Tutorial @  findinghomeonline.com
#7 a creative simple bar outdoors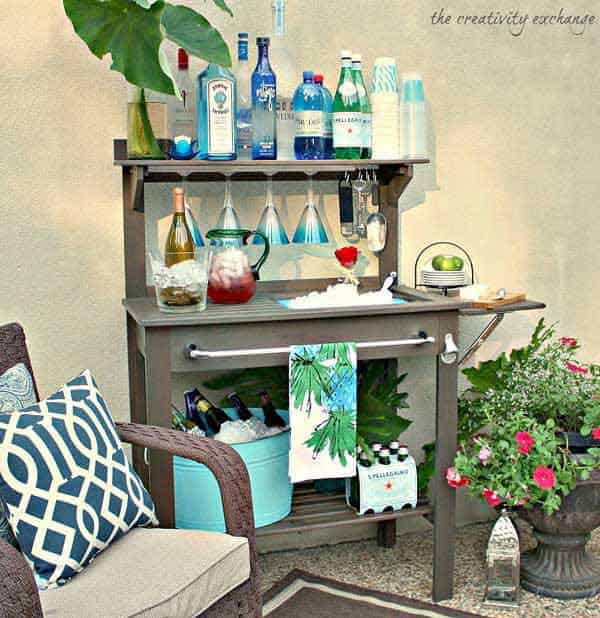 Tutorial @  thecreativityexchange.com
#8 two wine-barrels can make your outdoor wedding magical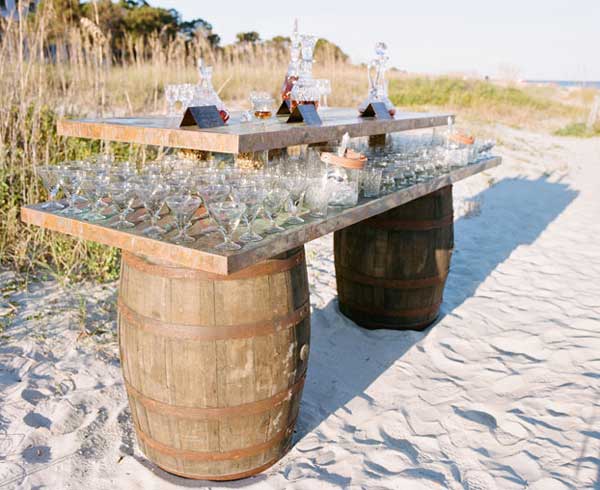 via  gardenandgun.com
#9 wooden pallet reclaimed wood outdoor foldable bar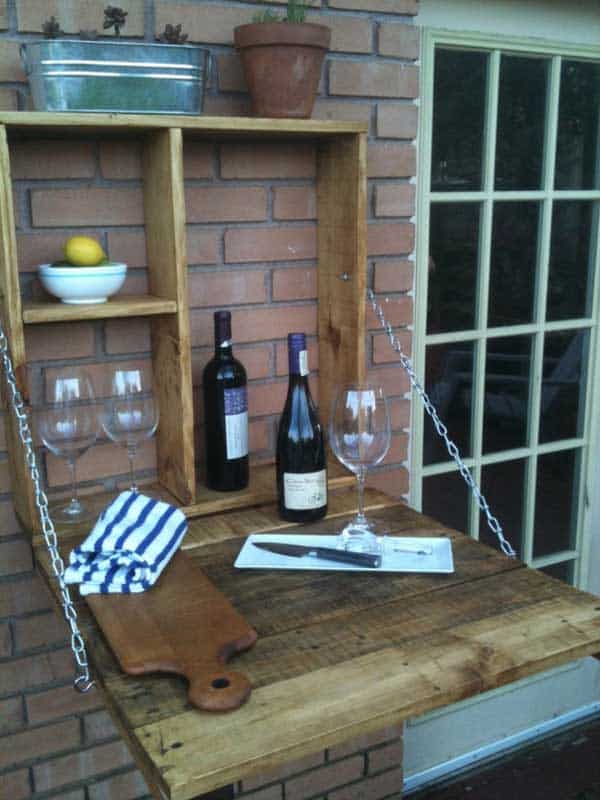 via  facebook.com
#10 simple wooden pallets constructing a bar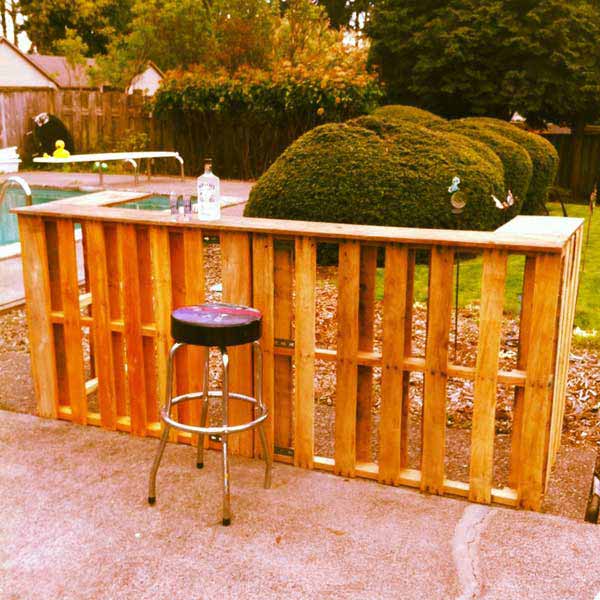 via  pinterest.com
#11 outdoor dinning with shaft for cold drinks included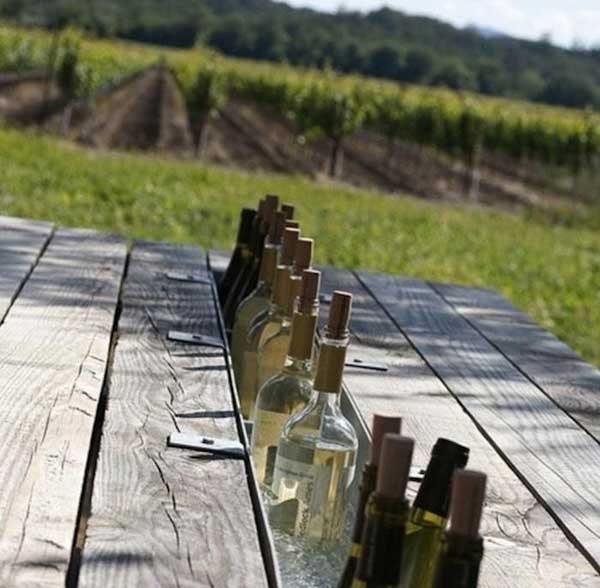 Tutorial @  redesignrevolution.com
#12 serve edible heirlooms in style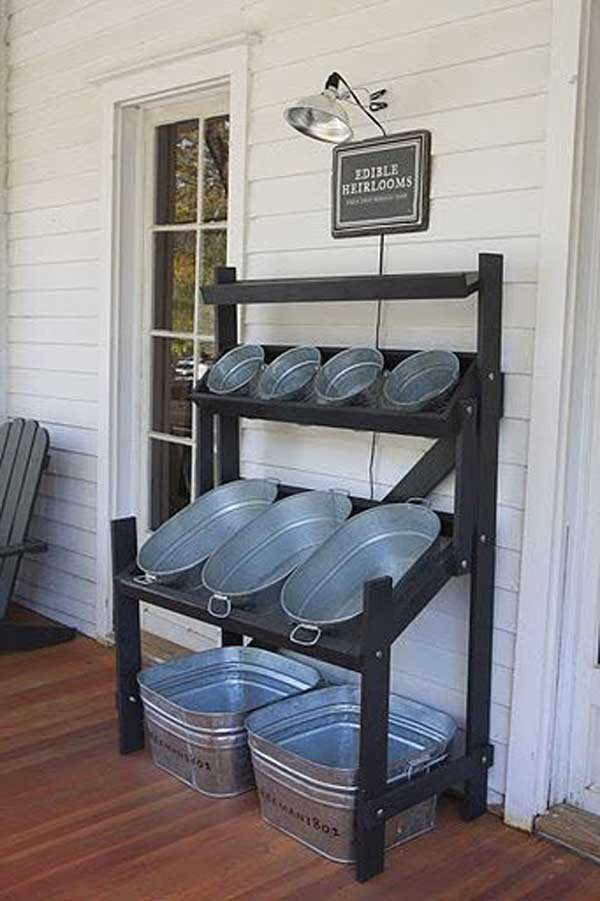 #13 simple outdoor bar serving drinks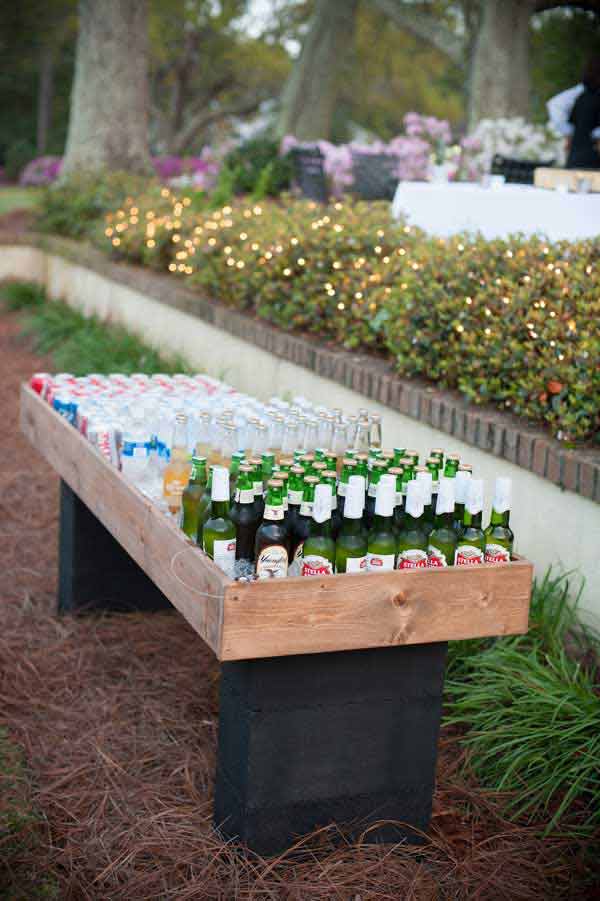 via  michaelaraej.blogspot.co.uk
#14 neat small bar outdoors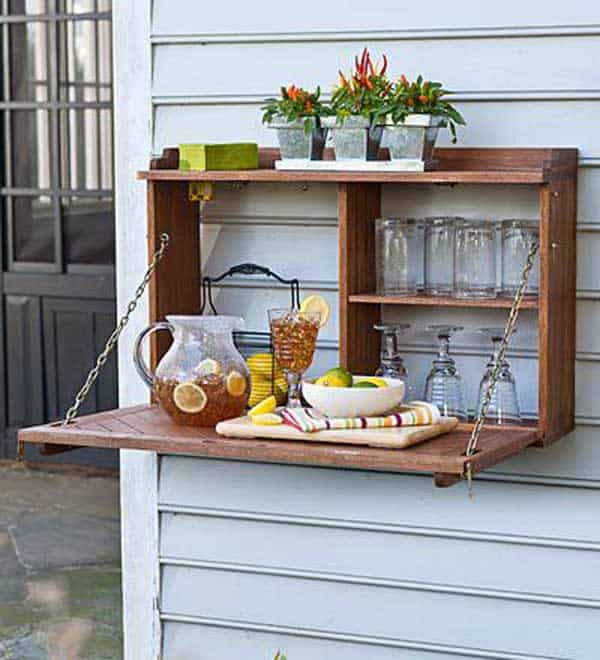 via  pinterest.com
#15 lovely outdoor bar Constructed with pallets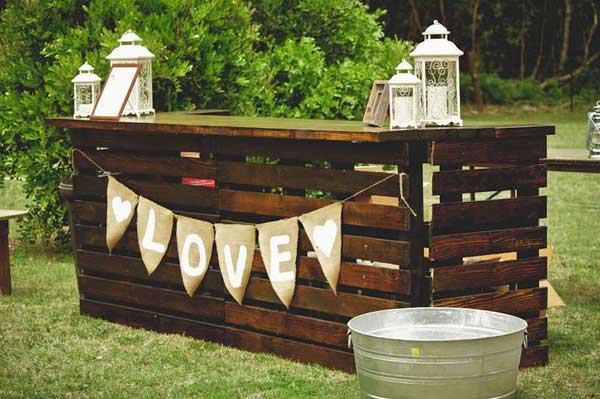 Tutorial @  brazosvalleybride.com
#16 sliced barrels beautifying space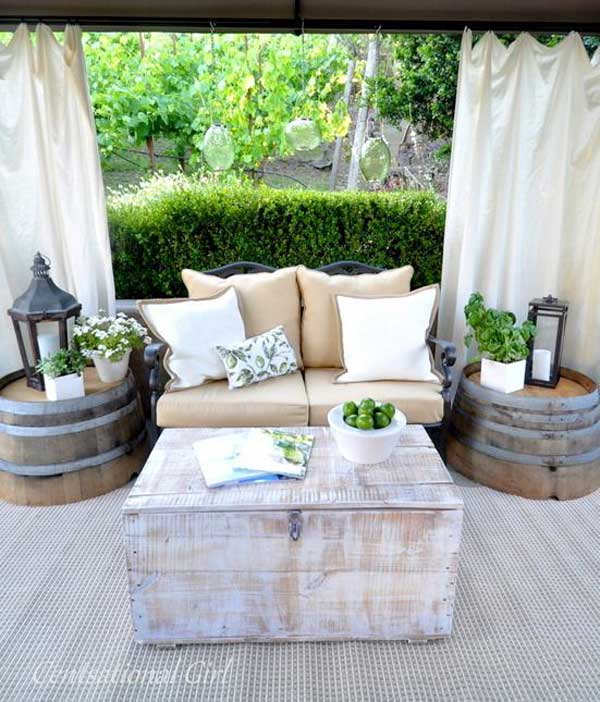 via  pinterest.com
#17 thin bar nestled in immense GREENERY emphasizing space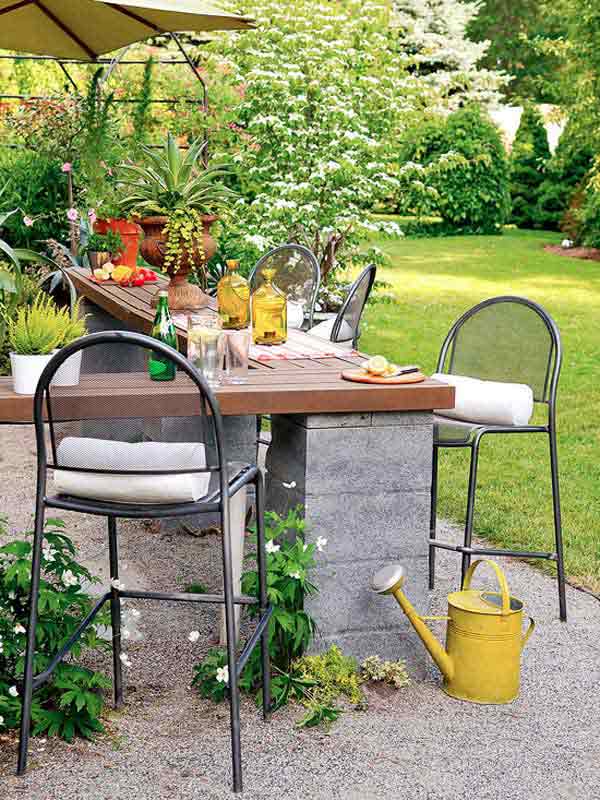 via  bhg.com
#18 up-cycle items in a beautiful outdoor bar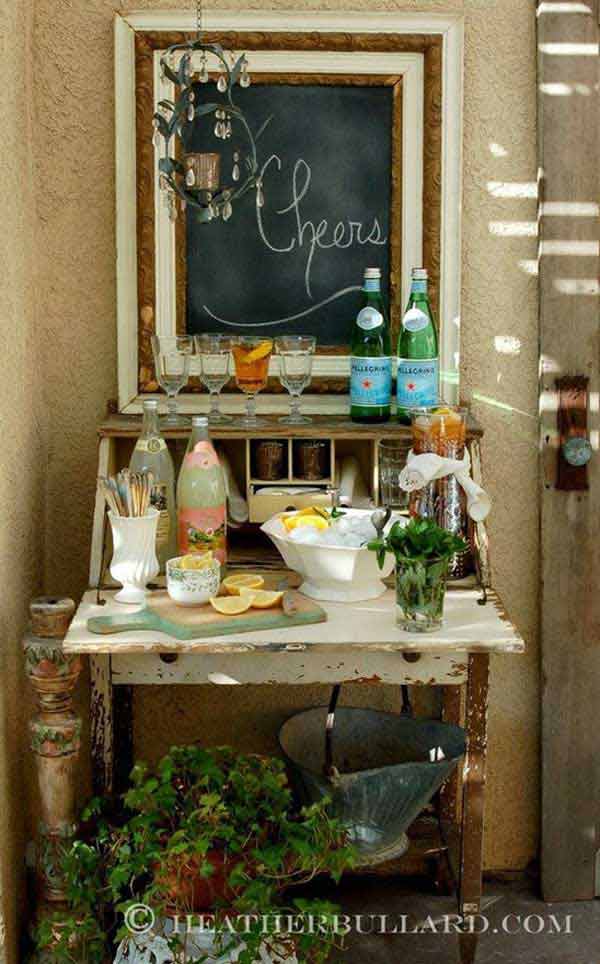 via  pinterest.com
#19 fast cheap and simple to realize outdoor bar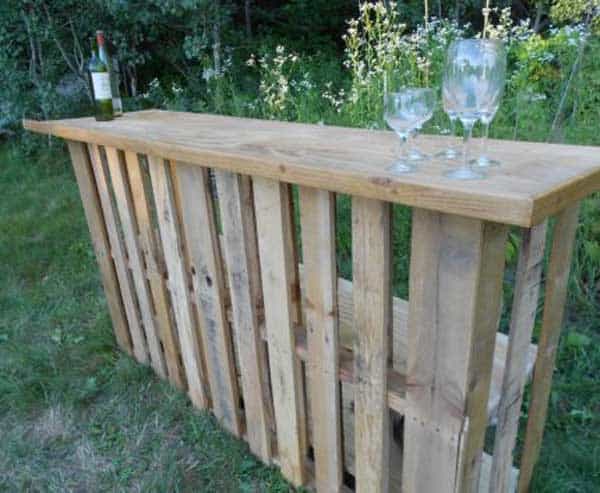 #20 festive entertaining beautified through light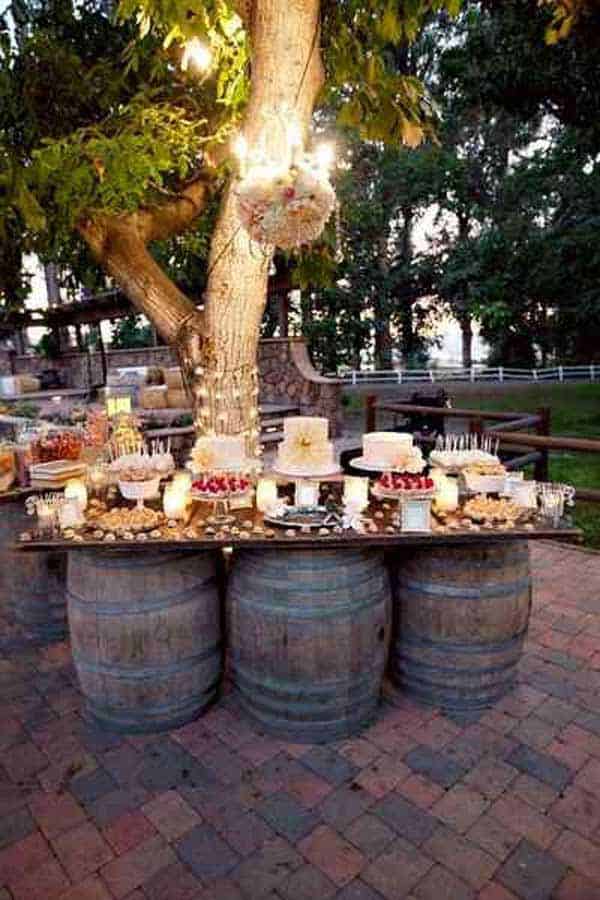 via  pinterest.com
#21 vintage wv bus signage transformed into a beautiful bar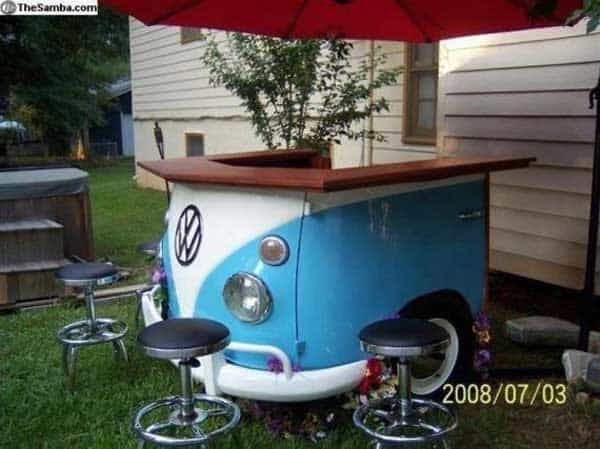 Source Unknown.
#22 wooden ladder serving drinks in style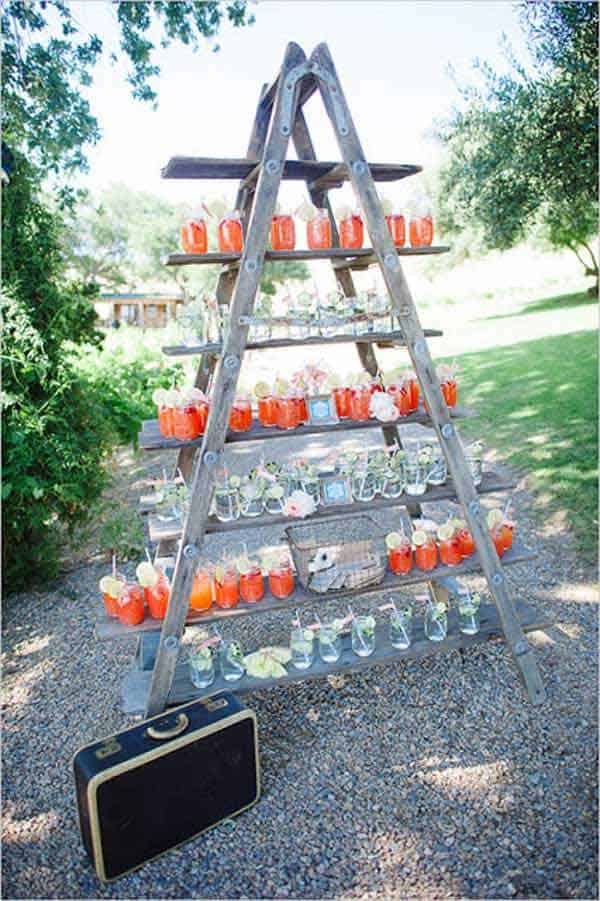 #23 use a brick and stone counter to infuse coziness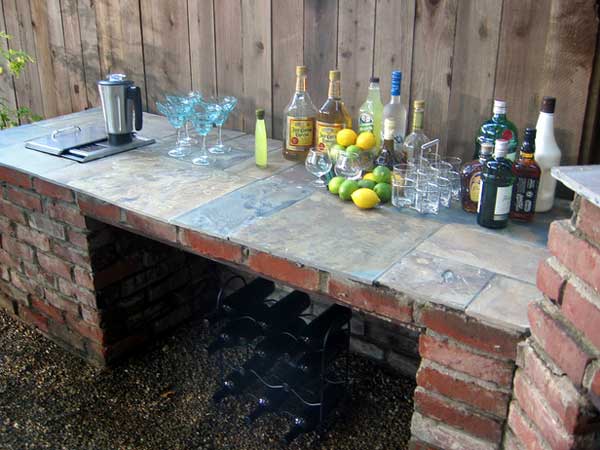 Tutorial @  diynetwork.com
#24 hay block and an old door in insanely beautiful composition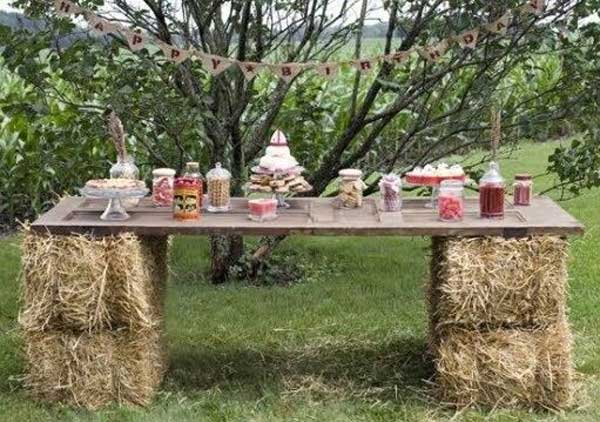 via  pinterest.com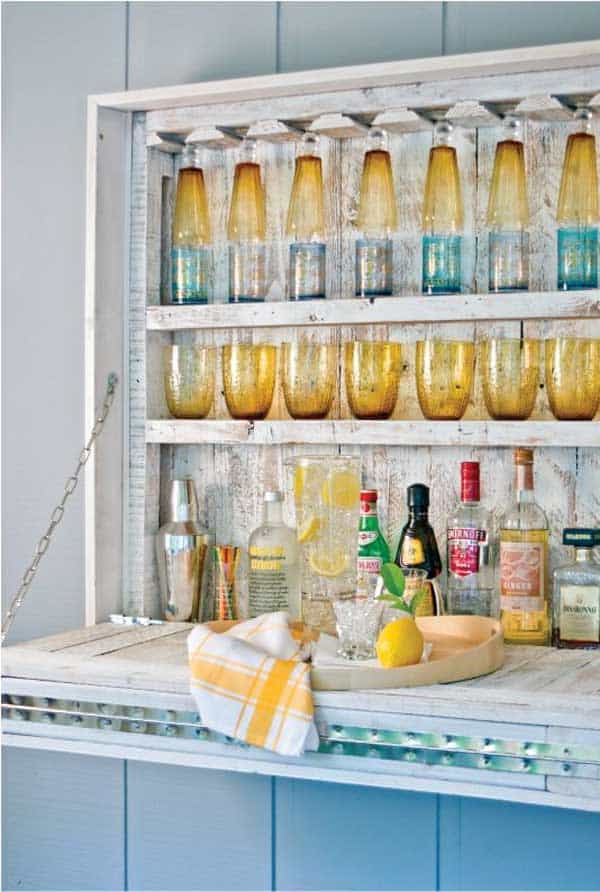 What do you think about the cheap outdoor bars showcased below? How do you entertain during autumn? We would love to hear your comment in the section below.
Related Articles