There are not few the ones that neglect the simple, humble garden fence that outlines our yard. There are not few that leave it in disgrace year after year until its wood cannot be saved anymore. It goes without  saying that maintenance in our household should be priority number one, protecting every element in it and cherishing it as a necessary part of the bigger picture. We invite you to cast a glance in your yard and check the status of your items exposed to the elements. If greenery is not guarding them proudly we invite you to get creative with the 23 fence decorating ideas showcased below and complement them through greenery as things evolve.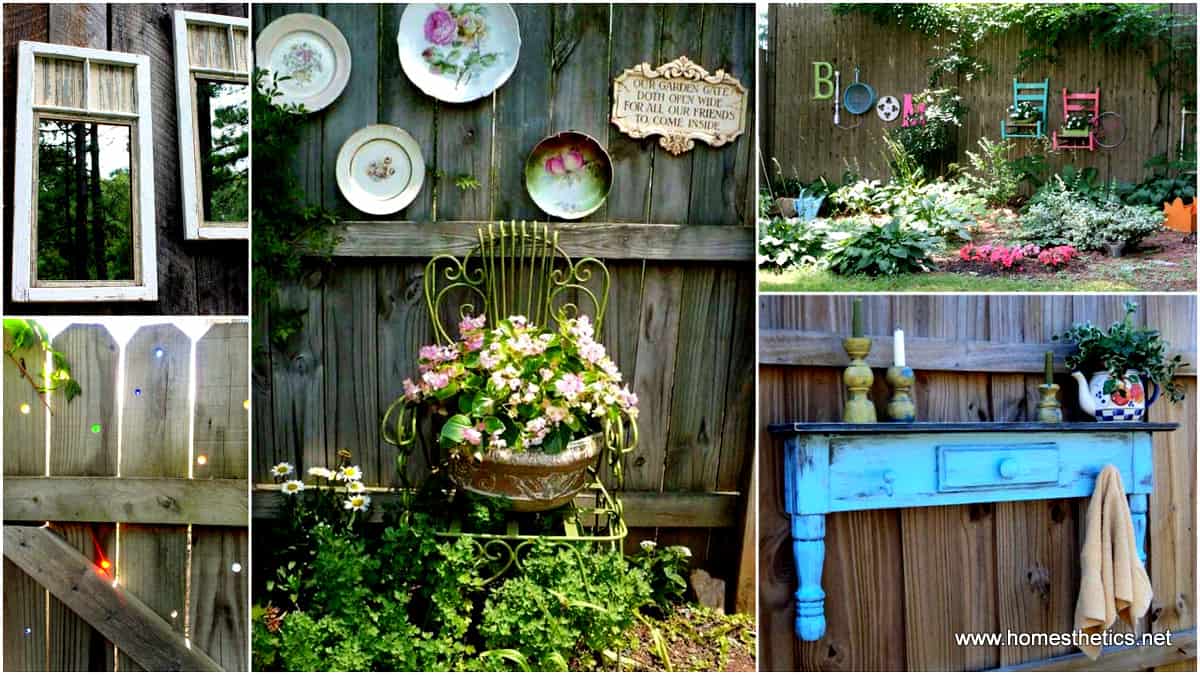 23 Fence Decorating Ideas
#1 Furniture Elements Transformed Into Highly Creative Dragonflies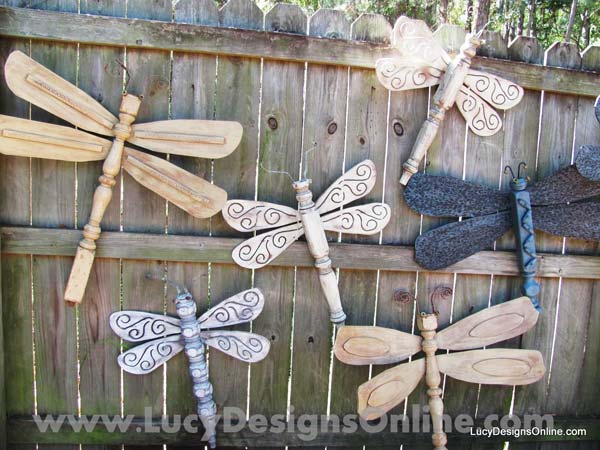 The wings have been salvaged from ceiling fans and the body is made from chair and table legs.
via lucydesignsonline.com
#2 Recycled Coffee Table With Functional Role Outdoors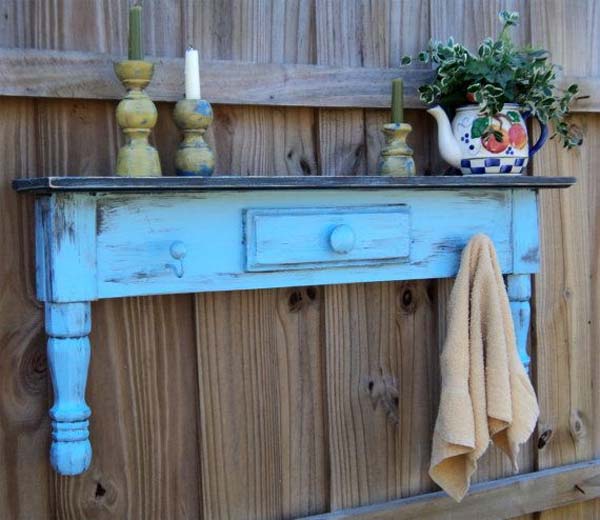 #3 Wheel Car Covers Transformed Into Creative Fence Flowers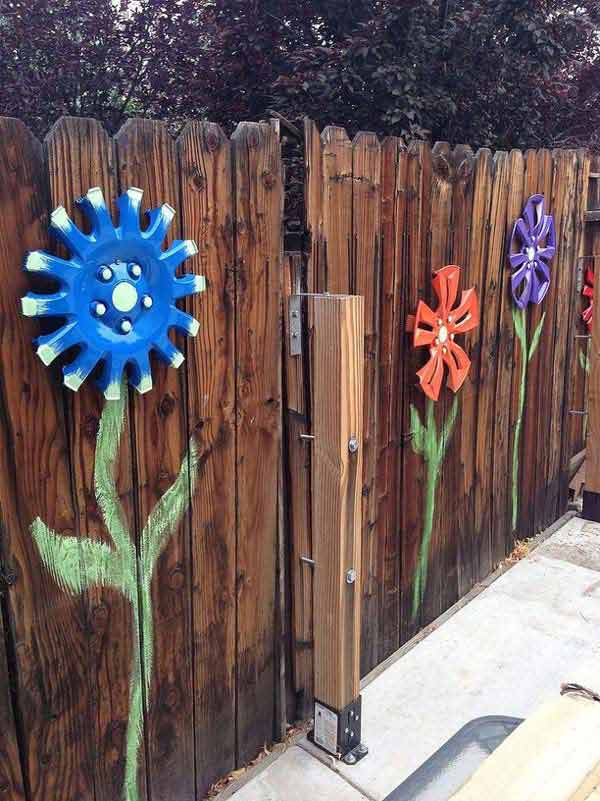 via hometalk.com
#4 Creative Green Picture Frames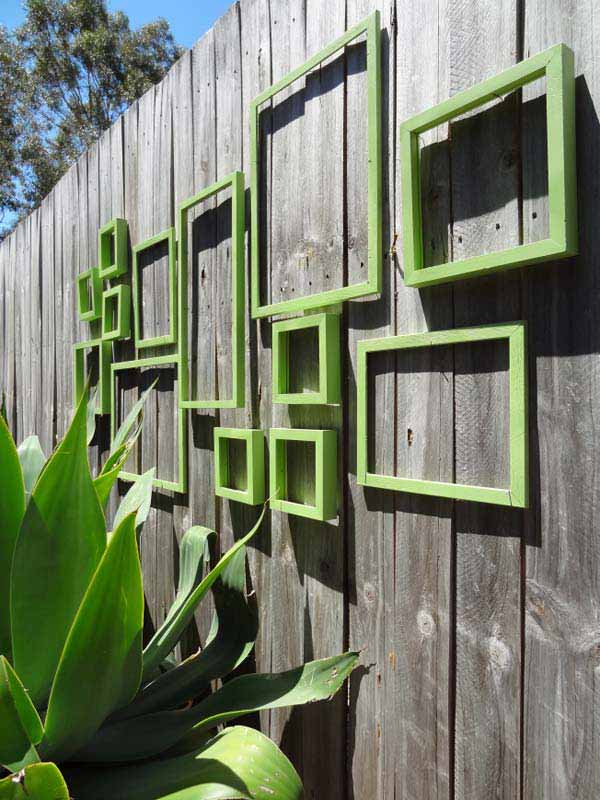 via therewasacrookedhouse.wordpress.com
#5 Flower Hanging Baskets Transforming Space Beautifully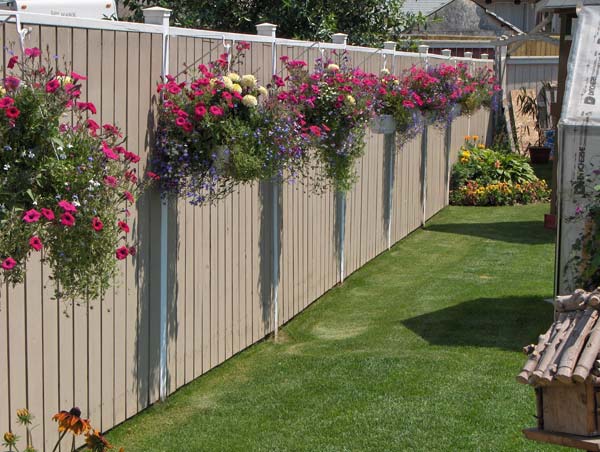 via tootsietime.com
#6 Beautiful Bold Contrast Between Red Butterflies and a Black Fence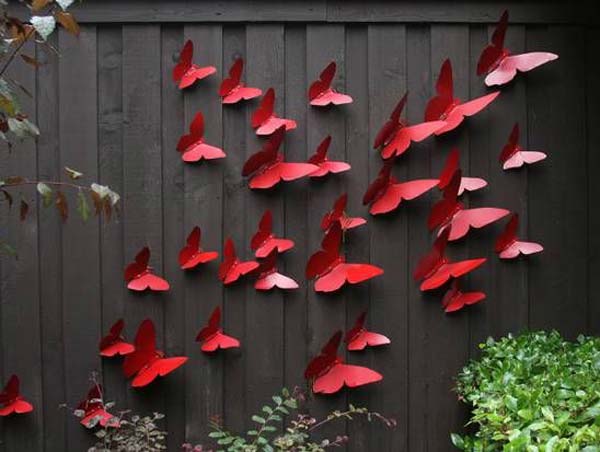 via dallasnews.com
#7 You Can Decorate Your Garden Fence With a Vertical Garden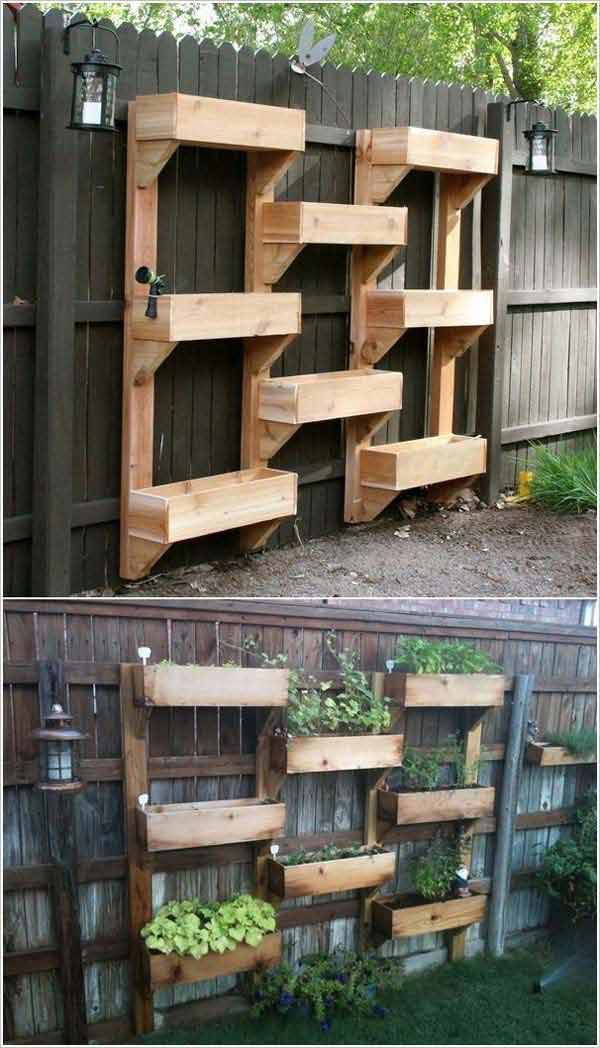 via pinterest.com
#8 Bold Colors Becoming Focal Points in a Natural Setting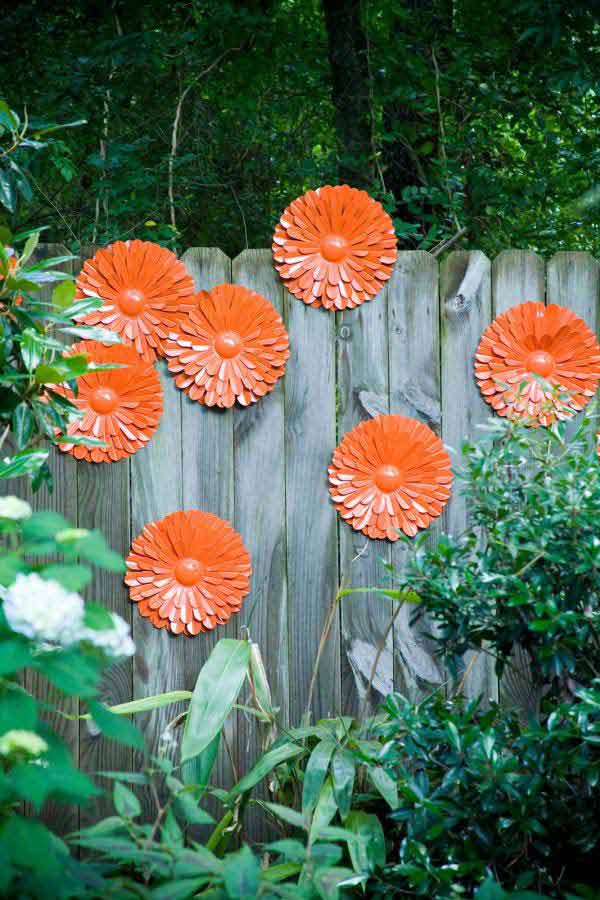 #9 Materialize a Mural For Your Children and Spread Joy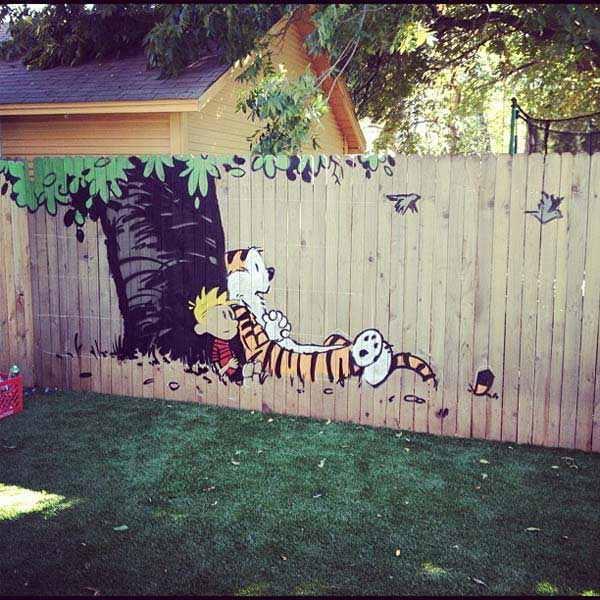 #10 Green Elements and Sensible Items Will Always Be a Top Notch Combination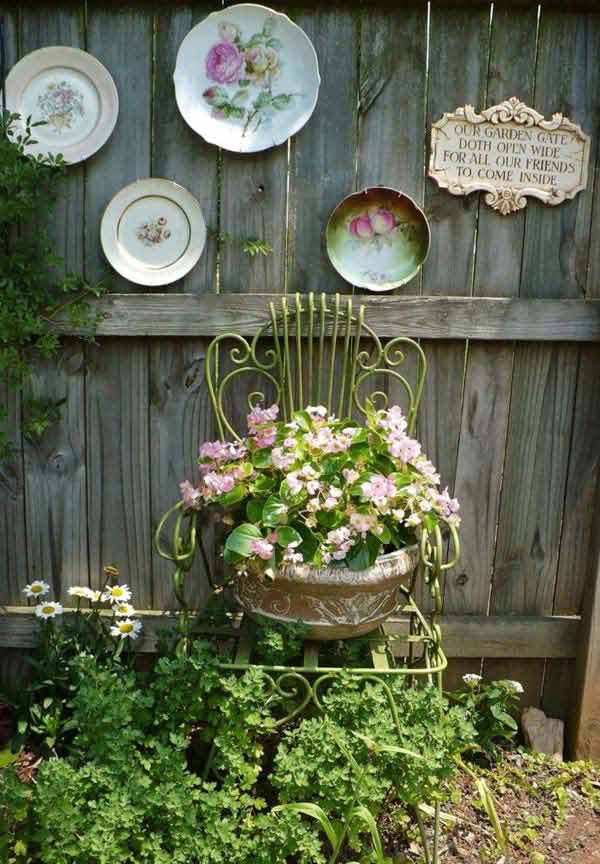 #11 Old Window Used to Decorate a Garden Fence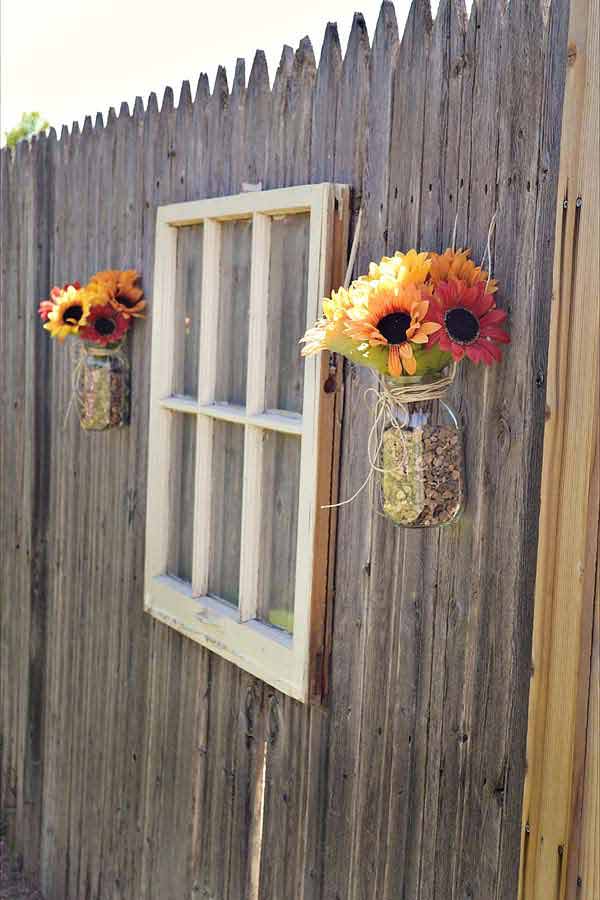 via babblingsandmore.com
#12 Use Paint Lids to Materialize Art Installations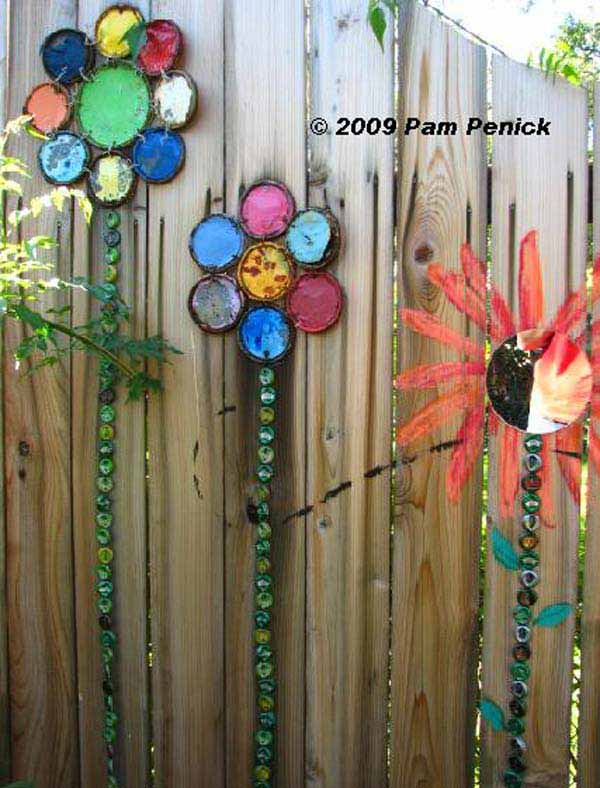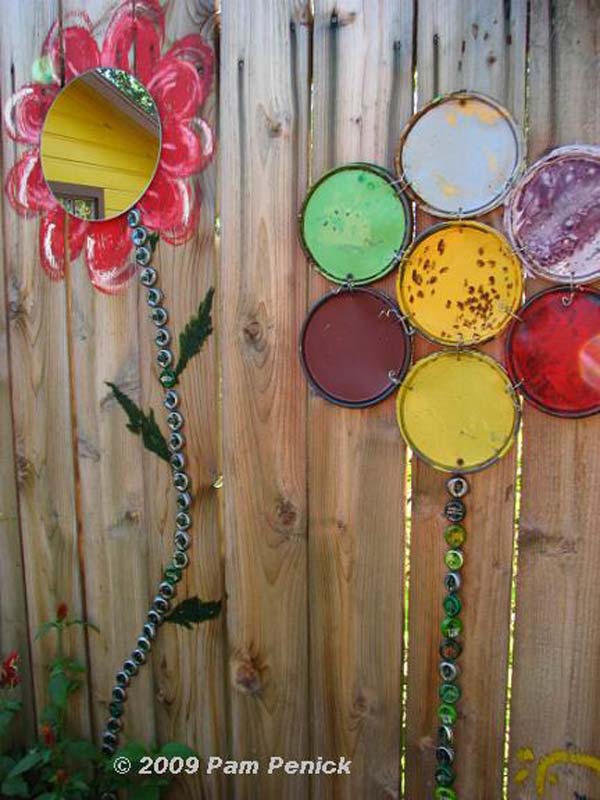 via penick.net
#13 Small Holes Drilled in The Fence Filled With Marble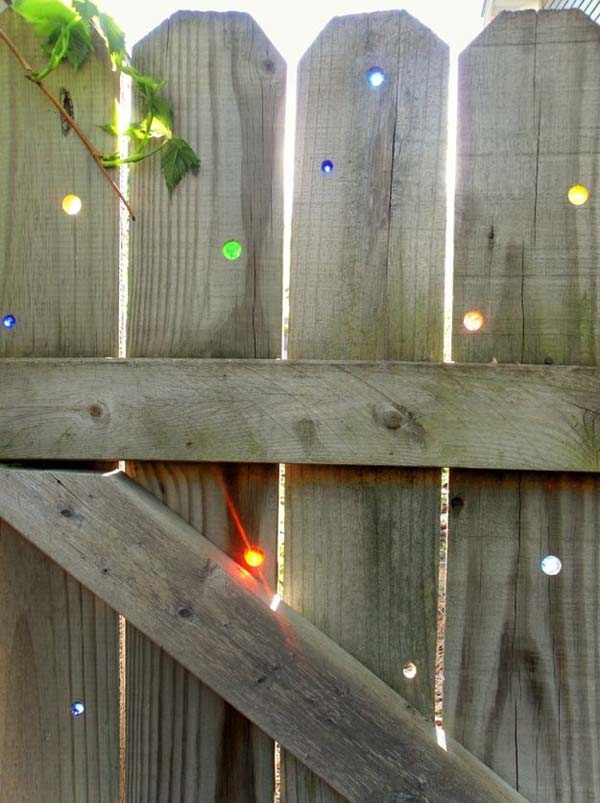 #14 Improve Your Fence In Both Look and Sound by Adding Bird Boxes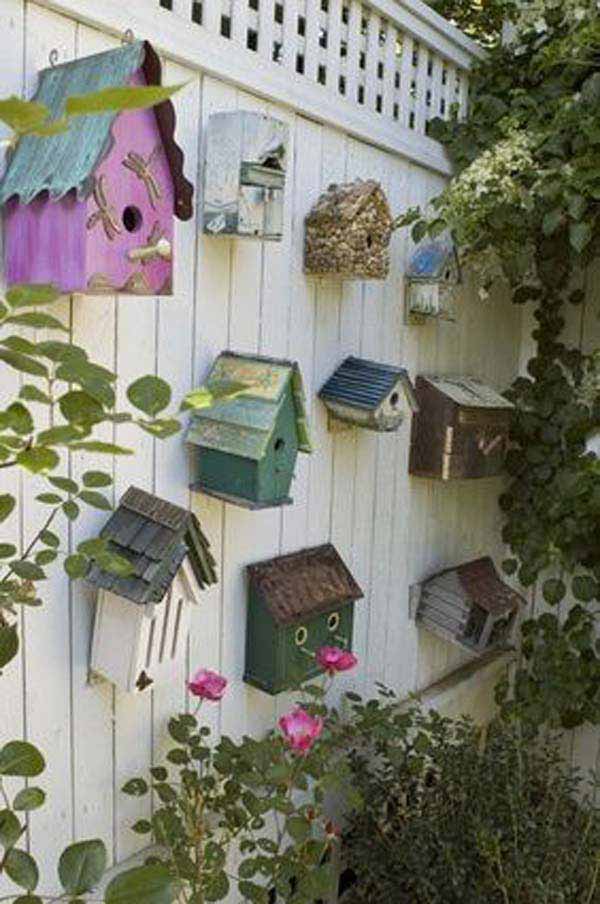 via ehow.com
#15 Materialize Custom Messages With String Art

via beyondbeyond.co.uk
#16 Reflect Beauty Through Mirrors and Emphasize The Feeling of Space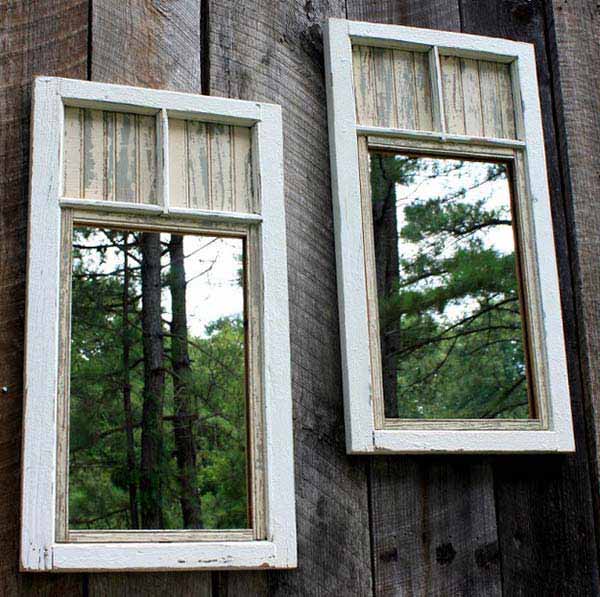 via thebrambleberrycottage.blogspot.com
#17 Up-cycle Rain Boots Into Colorful Planters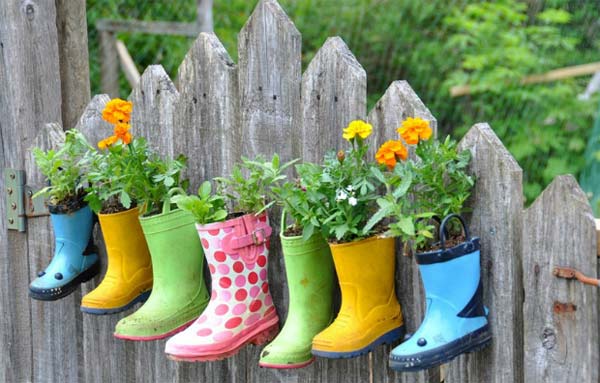 #18 Old Window Shutters Can Make Great Décor and Support For Climbing Plants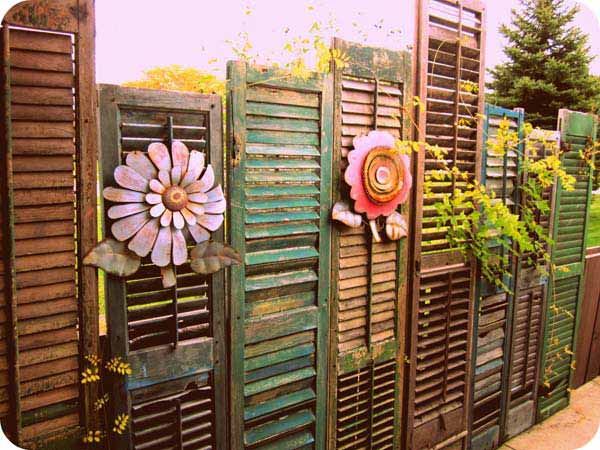 via alexandriasdesignstudio.blogspot.com
#19 Stack Colorful Wooden Crates To Nestle Flowers In Them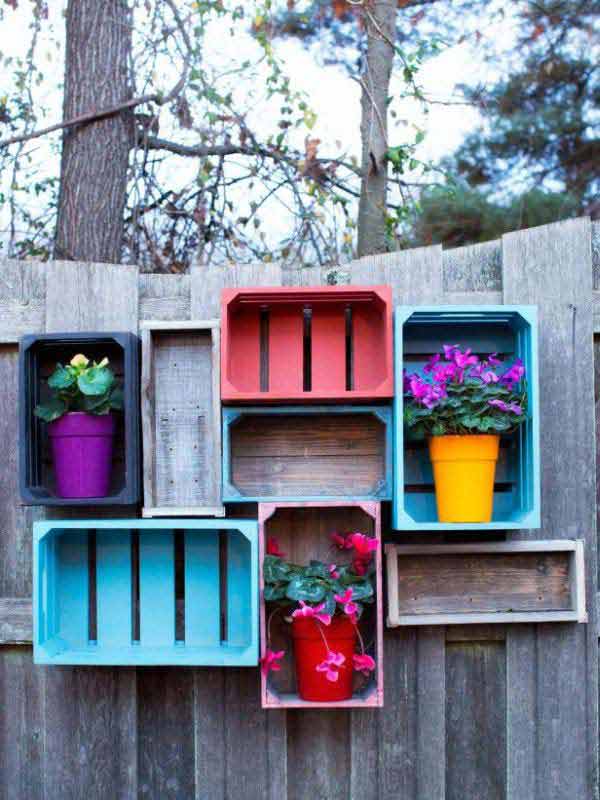 via hgtvgardens.com
#20 Use Tires to Create Cascades of Flowers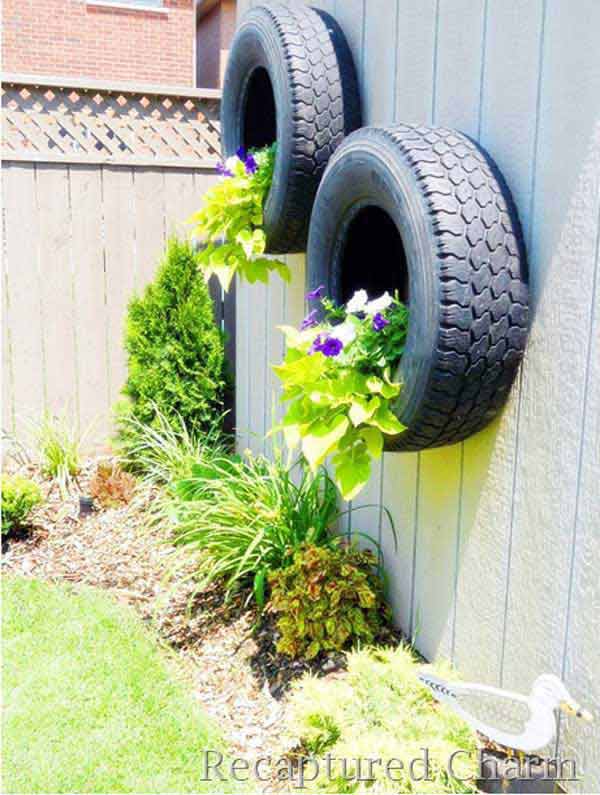 #21 Shabby Chic Decorations Expressed Through Color and Creativity in a Natural Setting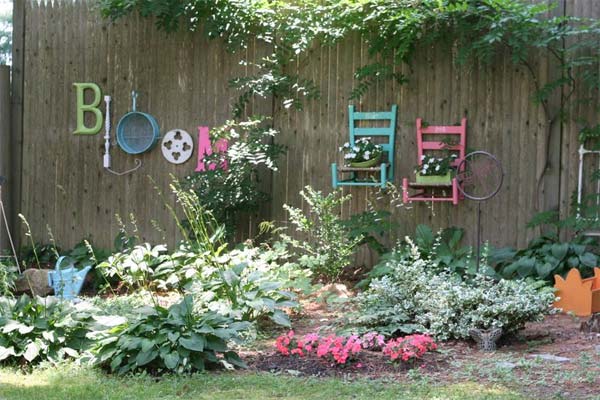 #22 One Chalkboard Can Carry Multiple Ornaments and Messages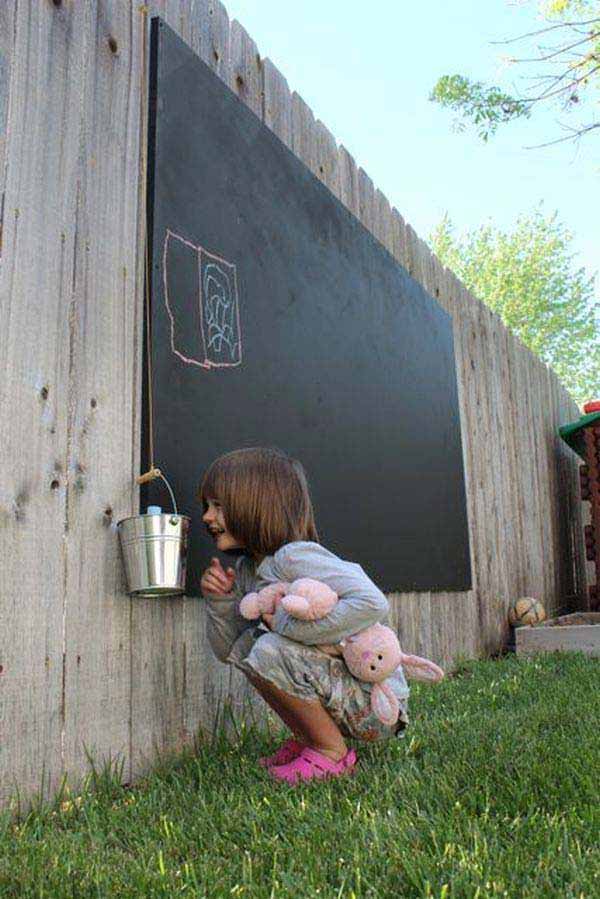 #23 Bright Colors and Different Textures Can Enhance Your Space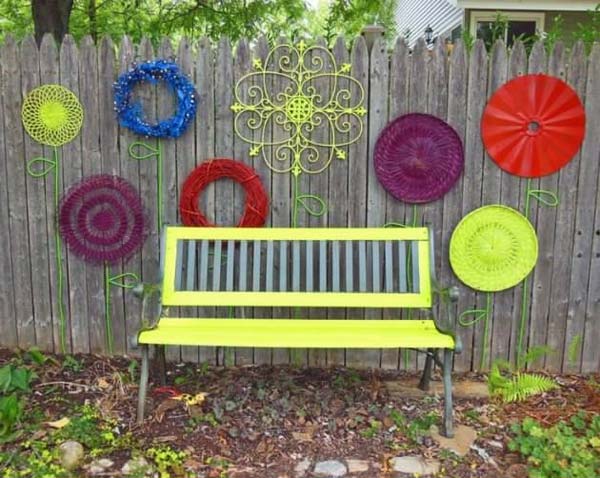 #24 Greenery In All Its Shapes Will Beautify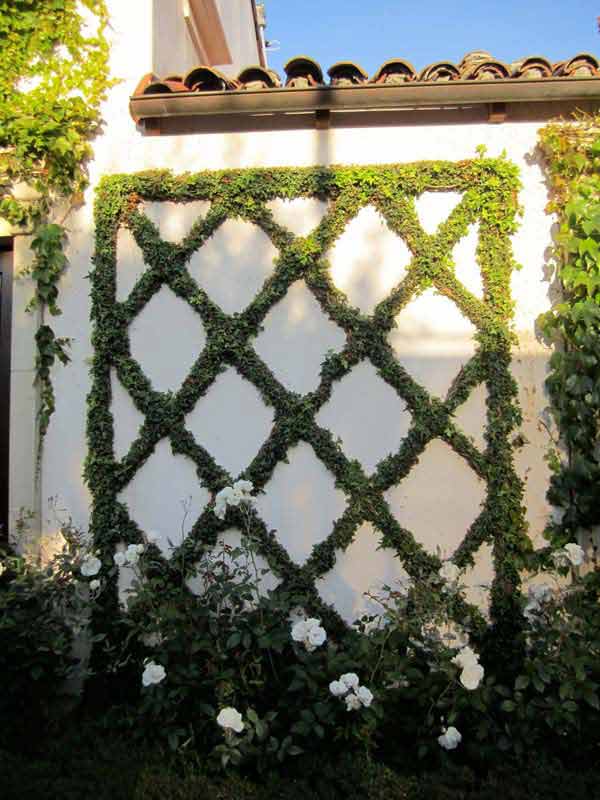 Creativity can be expressed on any canvas . What do you think about the gallery presented above?
Related Articles 
Best Fence For Noise Reduction
8 Best Fence For Dogs to Consider
13 Best Gas Powered Post Drivers
7 Best Electric Fence Chargers
10 Best Electric Fence for Chickens
37 Awesome and Cheap DIY Pallet Fence Ideas to Realize Swiftly