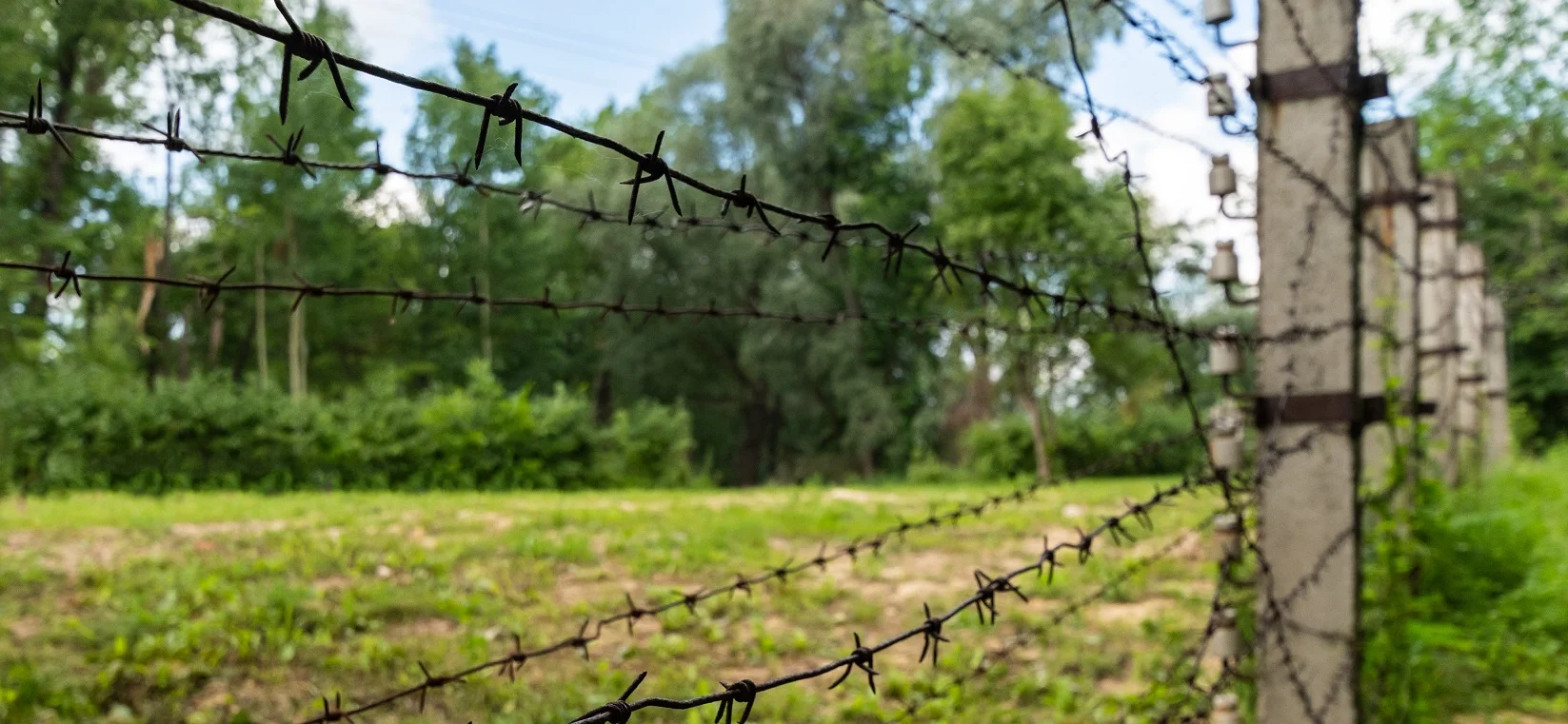 Everyone has the right to defend and protect their property, whether it is a small garden or a large pasture; to do this, you need the best protection measures. If you have a large pasture where your livestock grazes, you need to protect them from predators who pose a serious threat to them. Those who have farms and gardens, they must stop wild hogs, deer, and other omnivorous and herbivorous pests from invading their property. 
This is where electric fences have been able to do such a great job, as they have allowed people to protect their lands from intruders and pests. People have been using electric fences to keep out critters and pests for a while now, this highly effective deterrent has been in use for nearly a century. However, every electric fence needs to be charged with electricity which is why the best electric charger for your fence gains more and more exposure each day. To help out, we've compiled a list of the best 6 electric fence chargers available in the market along with what they're best at so you can easily make the right choice!
We've also shared a buyer's guide so that it becomes easier for you to purchase an electric fence charger that is right for your property.
Best Electric Fence Chargers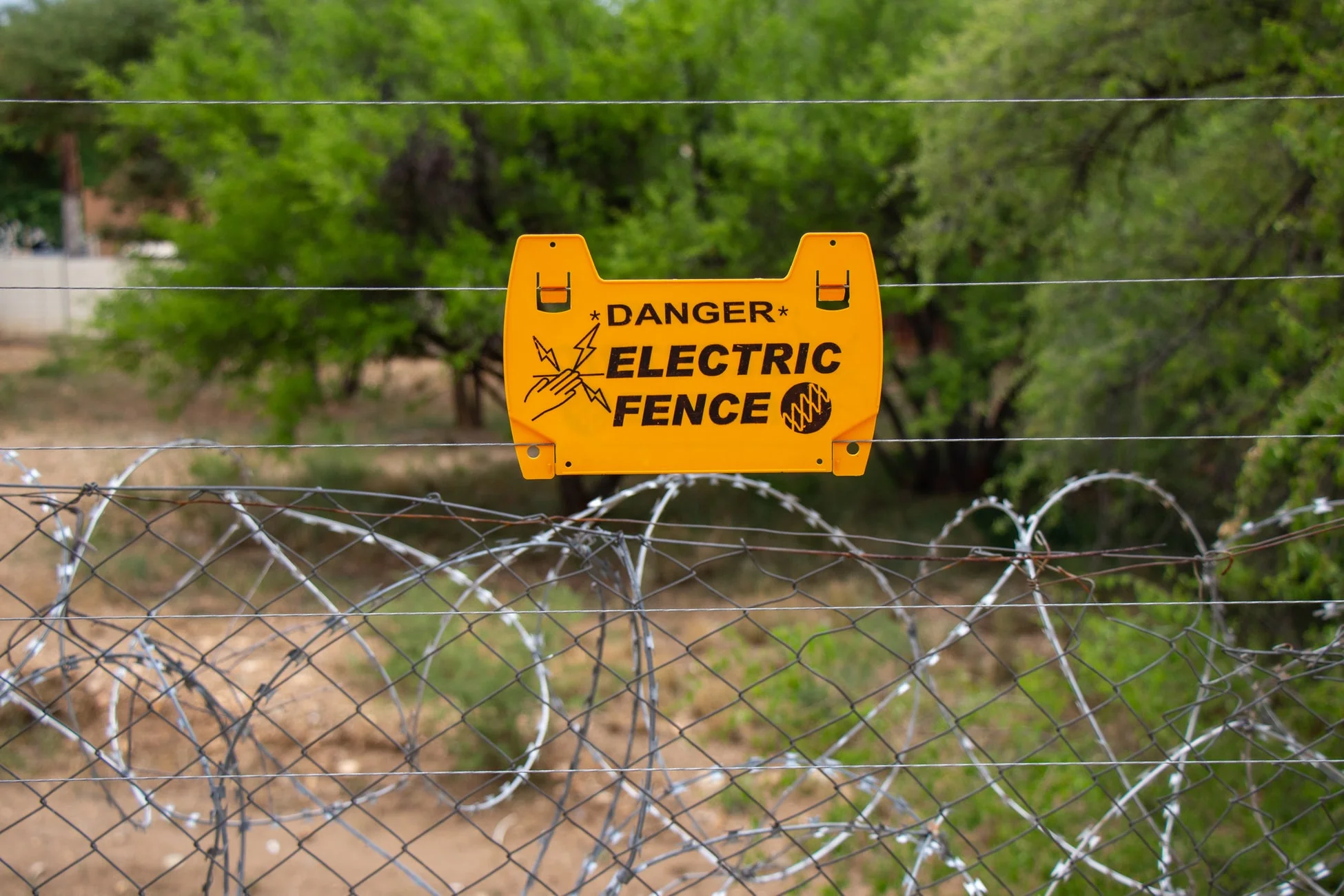 With their high voltage output and advanced features, you can ensure the safety and security of your livestock or property. So, without further ado, here's the list of the 6 best electric fence chargers to help you make an informed decision.
Zareba is one of the most popular brands of electric fence charges, so it's not surprising to see their name featured on our list. The Zareba EAC200M-Z is one of their best electric fence chargers and is perfect for those in the farming and ranching community. The brand has been around since the Great Depression, back when small-scale farmers were selling homesteads to large conglomerate agricultural companies. In modern times the brand focuses on specialized applications, which is where electric fence chargers come into the picture.
Zareba offers an electric fence charger that delivers superior protection for large ranches, and the EAC200MZ does that in abundance, with a 200-mile coverage range. It provides 4 times more coverage than the nearest competitor, and this electric charger is powerful as well. The Zareba puts out a large joule output, and at 15 joules, this charger can put stallions and bulls on the ground. No boar or bear is going to mess with the fence.
However, this electric fence charger doesn't come cheaply and is one of the most expensive offerings in the market. You also need to consider the installation of this charger, as it is one of the heaviest and largest on this list and isn't waterproof as well. That means you'll need to build a separate enclosure to keep the charger protected from the elements.
Pros
15 joules of shocking power

Fuse-less design means easier maintenance

200 miles of coverage, which is best-in-class 
Cons
Installation isn't the simplest

Very noisy charger

Most expensive charger on the list
Best for: Cattle | Type: AC-Powered | Maximum Distance: 200 miles | Voltage Output: 20000V | Joule Output: 15
2. Gallagher M360 – Best Electric Fence Charger for Horses, Goats, and Deer
The third spot on our list is taken by a brand from New Zealand, known as the Gallagher. It's a big brand and is well-known because ranching is the primary industry in New Zealand since the backbone of the economy of the country relies on keeping their herds safe. The prevalence of ranching in New Zealand means that Gallagher manages to produce an extensive line of products designed to meet agricultural needs of all kinds. The products made by Gallagher are of high pedigree and one of their best offerings for electric fence chargers is the M360, which is the best all-rounder on this list.
It provides a solid 3 joules of energy output, putting it firmly in line with products made from Parmak, and the jolt is solid enough for large domestic animals. However, it may not work effectively on larger and more aggressive herd animals, such as stallions and bulls. That means large predators like boars and bears are also not going to be deterred by the electric charge.
One area in which the M300 shines is in the coverage it offers, which comes to around 50 miles in total. So, if you're only putting up a single hot wire to keep out large pests, you can extend it to more than 12 miles along the perimeter line. That's an impressive distance and is more than enough for any rancher or farmer.
However, there are some downsides for the M300 with issues related to condensation and water, since it has a plastic case that needs to be protected from the rain. The internal circuitry will short-circuit if the casing hasn't been placed in a covered area, which could result in the electric fence charger not working.
Pros
.75 second pulses prevent feedback

50 miles of coverage

3 joules of energy output 
Cons
Has wire insulation and internal short circuit issues

The plastic case isn't waterproof

Expensive fence charger
Best for: Horses, Goats, Deer | Type: AC-Powered | Maximum Distance: 55 miles | Voltage Output: 11000V | Joule Output: 3.6
This is the second Zareba product to be placed on our list, and the second solar-powered fence charger as well. The Parmak was the innovator of solar-powered electric fence chargers, but Zareba has made a name for itself in the industry as well. The Parmak is focused on meeting the needs of large livestock and produces a moderate amount of joule output along with a fair coverage distance, but it comes at an expensive price point.
Sale
You don't require that kind of shock power if you're only using an electric fencer charger for small domestic animals, pets, or goats. Most small domestic animals don't need the same breadth of range and don't use consume much grass compared to larger animals. That's where the Zareba ESP10M-Z does such an amazing job because it delivers everything at an affordable package.
A lot of people don't want solar-powered electric fences since they assume them to be less powerful, and the ESP10M-Z has the same reputation. This is the weakest electric fence charger on this list, as it only delivers .15 joule output of energy. That places it in the category of exclusively keeping out small domestic animals who are timid in nature. However, it may not be enough to keep out small predators like coyotes or foxes if they are in a desperate situation.
The total coverage offered by the ESP10M-Z is another concern, as it only manages to provide 10 miles in total, which is the least amount on this list. It wouldn't have been a big deal if this charger was intended for larger animals, but since the power level is so low, you may need to use 2 or 3 hot wires. That's mainly because to keep small animals in the fence line, you'll need a high or low hotwire; otherwise, the animal will avoid the hotwire completely.
Pros
One of the easiest mounting installations

Solar-powered

Reasonably priced 
Cons
Only 10 miles of coverage

Only has a 6-volt battery

Lowest joule energy output on the list
Best for: Goats | Type: Solar-Powered | Maximum Distance: 10 miles | Voltage Output: 7500V | Joule Output: 0.15
If you're looking for an electric fence charger that packs a punch and a lot of juice, the Super Energizer 5 has the perfect solution for you. It is ideal for those individuals who have stallions or bulls and want an electric fence charger that delivers a powerful jolt to aggressive males that are running on high hormones. It is also the perfect electric fence charger for those who're living in areas that are prone to boars and bears, and require some serious stopping power to keep these thick-skinned animals from destroying your fence line.
Sale
The Parmak Super Energizer 5 delivers in every possible and puts out a strong 6.3 joules of output power, which could even bring a grown man to their knees with a jolt. That's enough power for large domestic animals and sends them scurrying away from the fence, and large predators will think twice about testing the fence line and look for easier sources of food. This electric fence charger also provides a large coverage area that totals to around 50 miles in total in a single hotwire, so that you can easily protect a wide acreage from predators.
Another great thing about the Parmak Super Energizer 5 is that it is the most affordable electric fence charger on this list. That means you get a large joule output power and one of the widest coverages for an electric fence charger at a reasonable price. The only downside with this electric fence charger is that the AC power supply isn't compliant with GFCI, so if you hook it up to a GFCI outlet the Super Energizer 5 is going to short circuit.
Pros
50 miles of coverage

6.3 joules of output power

The most affordable electric fence charger 
Cons
Isn't compliant with the GFCI circuit

The power cord is short

Its case isn't waterproof
Best for: Bears | Type: AC-Powered | Maximum Distance: 50 miles | Voltage Output: 8000V | Joule Output: 6.3
There are times when you require an electric fence charger to provide you with power that is more than normal or usual, and that's where the Taylor Fence Cyclops comes into the picture. This is no ordinary electric fence charger, as it packs more than a punch. An average electric fence charger that delivers 5 to 10 joules of output power is enough to detract aggressive livestock or predators from testing out the electric fence more than once.
But if you're looking to barbecue anyone that dares touch the electric fence, you're going to need a lot of power and that's exactly what you get with this electric fence charger. The Taylor Fence Cyclops will completely obliterate anyone and deliver them a shock to remember for life, as it generates a jaw-dropping 32 joules of output power. That makes it one of the most powerful electric fence chargers on this list, and it is nearly 5 times as powerful as the next best on the list. 
However, all that power doesn't come cheap, and the Cyclops is easily the most expensive electric fence charger on this list. Apart from that it still manages to provide a lot of value for anyone that wants an electric fence that won't let anyone get through, so it's value for money. You don't know how powerful a 32-joule output is until you've been jolted by it, and any beast that is unlucky enough to test its strength is going to be brought crashing down to its knees.
Taylor Fence is renowned for their electric fence chargers being the most powerful ones on the market; even their least powerful one still manages to deliver 1.5 joules of output power. The design of the Cyclops is old-school, as it is an electric fence charger that still relies on fuses. Apart from the fact that replacing fuses is extremely inconvenient, it can also result in instances when the fence line hasn't been charged properly. This shouldn't be a problem for livestock that has been shocked by the fence line but some predators can be persistent.
Pros
Best lightning protection

30 miles of coverage

Comes in a wide range of joule systems

Produces 32 joules, the most on this list 
Cons
Fuse system may need to be repaired frequently

Doesn't run on a GFCI-compliant circuit

Most expensive electric fence charger on our list
Best for: All Animals | Type: AC-Powered | Maximum Distance: 200 miles | Voltage Output: 11500V | Joule Output: 32
The Patriot brand is another one that isn't an American company, and its products aren't made in the United States. Like the Gallagher, this brand also comes from New Zealand—a country that relies on exporting livestock. This means it comes with all the necessary functions that you want from an electric fence charger. The Patriot P10 is a unique electric fence charger in various ways when you compare it with others on the list.
Its standout characteristic is that the electric fence charger can be powered in no less than 3 different ways. You can power it through a solar array system, through a 12V direct current from a battery, and an alternating current. This allows you the freedom to power the Patriot P10 in any way that you want based on your requirements. You can choose the AC outlet option if the fence is located near your home. However, if the fence is in a remote location, the best and easiest way to power the electric fence charger is through a solar setup. However, if you don't get enough sunlight, then the DC connection is the most obvious choice to power the electric fence charger.
Even though it is highly convenient to power up the Patriot P10, it is not the most affordable electric fence charger on the market. That's mainly because it doesn't come with any auxiliary components that are required to power the electric fence charger. You'll need to purchase a solar array separately if you want to charge it through solar power; the same must be done if you're using a battery which is strange since most DC electric fence chargers come with a battery. You'll also need to purchase an AC adaptor for charging it through the AC method because the unit has been designed for DC current.
Pros
Numerous ways to install and position

Waterproof case

30 miles of coverage

Can be solar-powered and DC current

It is a fairly affordable electric fence charger
Cons
Only delivers 1 joule of output power

Needs an adapter to use AC current 
Best for: Dual-Purpose | Type: AC/DC-Powered | Maximum Distance: 40 miles | Voltage Output: 9700V | Joule Output: 1
Best Electric Fence Chargers Comparison Table
Buying Guide For The Best Electric Fence Chargers
It's imperative that you buy the right electric fence chargers for your electric fence so that your property is safe from predators and intruders throughout the year. We've highlighted some main characteristics of electric fence chargers that you must consider when buying them. Doing so will help you in getting the best value for your money. Here's what you need to keep in mind:
One of the most important characteristics to keep in mind when you're buying an electric charger in 2022 is the type of current the charge is going to use. This determines the position of the charger along with its overall cost for you. For instance, a fence powered by DC current is more expensive than one running on AC current, even though it's easier to position. This means you'd need to buy and change the batteries. On the other hand, electric fences running on AC current are the better solution but they require an outlet.
Some people prefer solar arrays as a solution to DC battery replacement. They don't deliver the same punch as the DC or AC-powered units.
One of the most important factors you must consider when buying an electric fence charger is the overall power and impact of the charger. However, this depends on where you plan on using your electric fence, as it will determine how powerful the charger should be. You shouldn't be trying to save money by getting an electric charge that doesn't have enough power and force to keep off intruders.
For example, if you have chickens and dogs on the property, then getting an electric fence that is too powerful can be dangerous for the animals. The electric current may not kill the animal but it can do substantial damage to their heart and nerves. That's where a low-powered joule is the better option, as you only need 1 to 3 joules to get the job done.
You don't need a large joule output for domestic livestock but they are also better suited to handle a strong shock. A weaker unit may not have the force to stop them. You should get an electric fence charger with a 3 to 8-joule output for horses and cattle.
If you're not trying to keep animals inside your property but preventing wild animals or pests from breaking into your property, you can get a higher joule output. For instance, if you own a small farm deer and other small critters may get inside and ruin your crops, but these are herbivorous pests and therefore a solid but not excessive shock is more than enough to scare them away.
You need a strong joule output to keep out predators from getting into your property and harming your livestock. Also consider the type of livestock you keep, for instance, chickens are vulnerable to coyotes and foxes while cattle don't need to worry about them. So, if you're trying to keep coyotes and foxes out, you don't need to get an electric fence charger strong enough to shock cattle.
Boars are strong animals and are strong enough to shake off any blow or shock that doesn't knock them down when they're charging. Therefore, you need to have an electric fence that can provide a massive shock to keep them from entering your property.
If you're trying to keep bears from intruding on your property, it's imperative that you get an electric fence that has a large joule output. Bears are strong animals and have a thick layer of fat and thick fur that protects them from electric shocks. Therefore, you'll need an electric fence that can deliver a strong shock to the system of the bear to keep them out.
When you're shopping for an electric fence charger, you should buy one that has low impedance, because brush and weeds may decrease the energy output if they're touching the fence. Only animals like goats and show horses should have high-impedance chargers.
Electric Fence Chargers FAQ's
What are the different types of electric fence chargers?
There are three main types of electric fence chargers: AC-powered, battery-powered, and solar-powered. AC-powered chargers are the most common and are plugged into a standard electrical outlet. Battery-powered chargers use a rechargeable battery to power the fence, while solar-powered chargers use solar panels to generate power.
How do I install an electric fence charger?
To install an electric fence charger, you should follow the manufacturer's instructions carefully. Generally, you will need to mount the charger in a dry location, connect the wires to the charger and the fence, and ground the charger. It is important to ensure that the charger is installed correctly to prevent any electrical hazards or malfunctions.
How long do electric fence chargers last?
The lifespan of an electric fence charger depends on several factors, such as the quality of the charger, the power source, and the environment. Typically, a well-maintained charger can last for several years or more.
Are electric fence chargers dangerous?
Electric fence chargers can be dangerous if not installed or used properly. It is important to follow the manufacturer's instructions carefully and to take precautions to prevent accidental shocks or electrical hazards.
Can electric fence chargers be used in wet conditions?
Yes, electric fence chargers can be used in wet conditions, but it is important to choose a charger that is designed for outdoor use and to take precautions to protect the charger from water damage.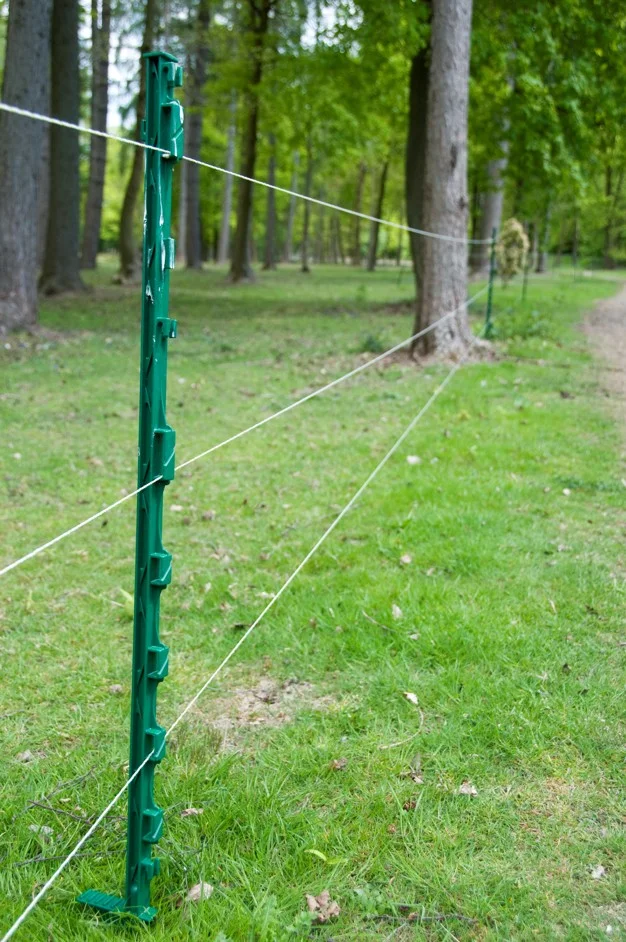 Conclusion
After reviewing various electric fence chargers, it's clear that there is a range of products designed to effectively keep your livestock and property secure. These electric fence chargers deliver power, coverage, and durability, ensuring that your fence meets the needs of various animals and environments.
From the above six best electric fence chargers, here are the top three expert recommendations:
The Zareba EAC200M-Z, for those who need an ideal option for cattle protection, offers 15 joules of shocking power and an impressive 200-mile coverage.
For individuals looking to secure animals such as horses, goats, and deer, the Gallagher M360 is a good option, providing 3.6 joules of energy output with 50 miles of coverage.
Finally, for those in need of the best solar fence charger for goats, the Zareba ESP10M-Z is the right choice, thanks to its energy-efficient solar power, easy mounting installation, and 0.15-joule energy output.
Choose the right electric fence charger for you and enjoy the peace of mind that comes with efficient and reliable protection.
Related Articles 
Best Fence For Noise Reduction
8 Best Fence For Dogs to Consider
23 Awesome Free Deer Stand Plans You Can Start Right Now
37 Awesome and Cheap DIY Pallet Fence Ideas to Realize Swiftly
13 Best Gas Powered Post Drivers of 2022 Reviewed