Small personal and cozy a narrow space can be. When it is your courtyard, backyard or balcony it is your responsibility to take advantage of it, regardless of shape and size. Through one-two potted plants and a bench to read outdoors everything can be changed. Breathe more oxygen, enjoy a better view in your own yard. Creative landscaping ideas for narrow outdoor places have been showcased and explained underneath. We invite you to cast a glance and identify the elements that manage to manipulate compositions, perspectives by emphasizing the feeling of space in a highly positive manner.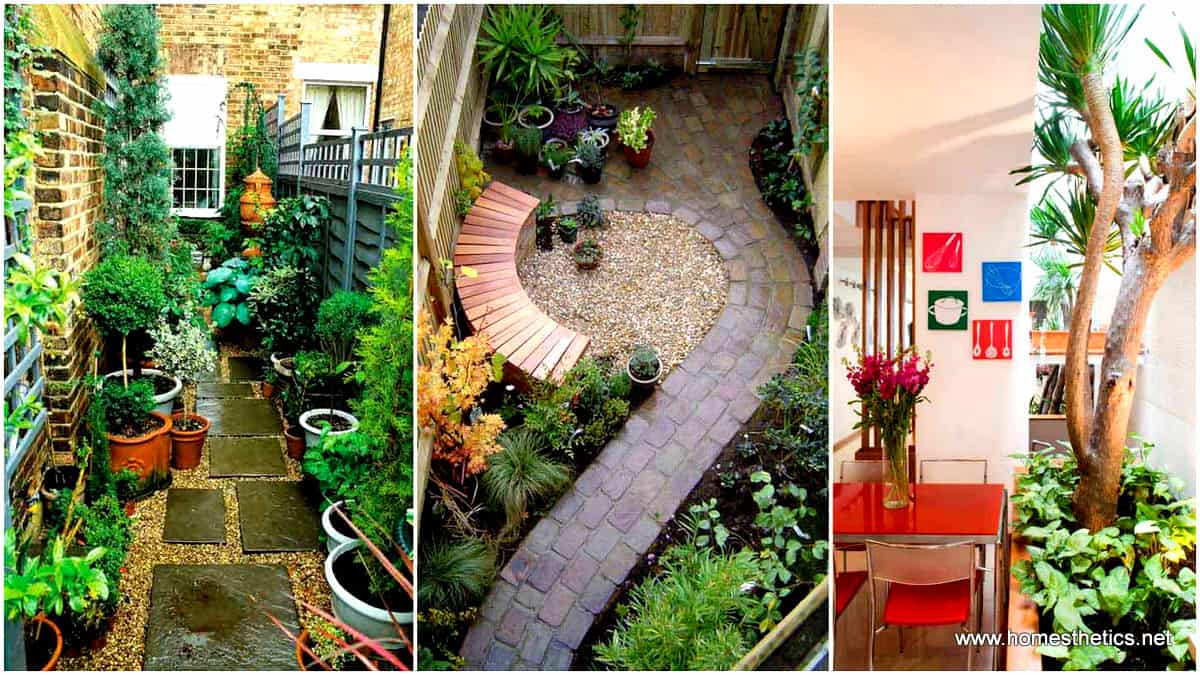 #1 Even The Most Narrow Lot Can Shelter Greenery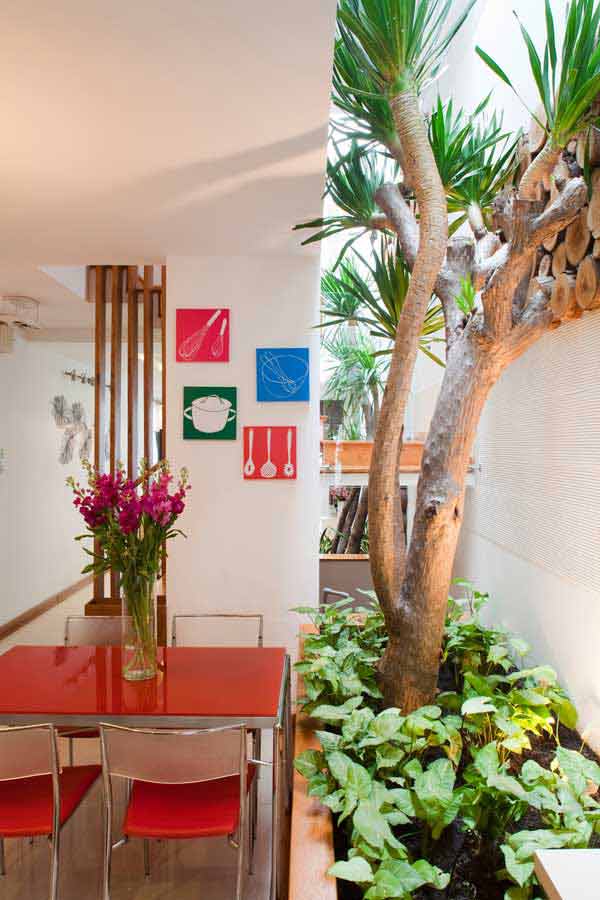 #2 Elements Scaled Right and Greenery Might Transform Your Space With Ease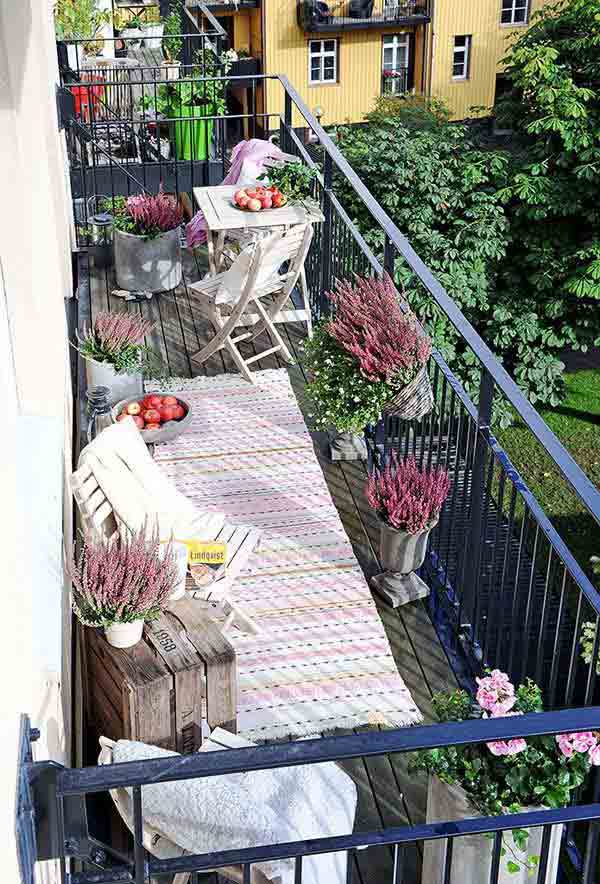 via thejewelboxhome.blogspot.com
#3 Envision and Tailor Beautiful Spatial Compositions In Which Organic Elements Are Present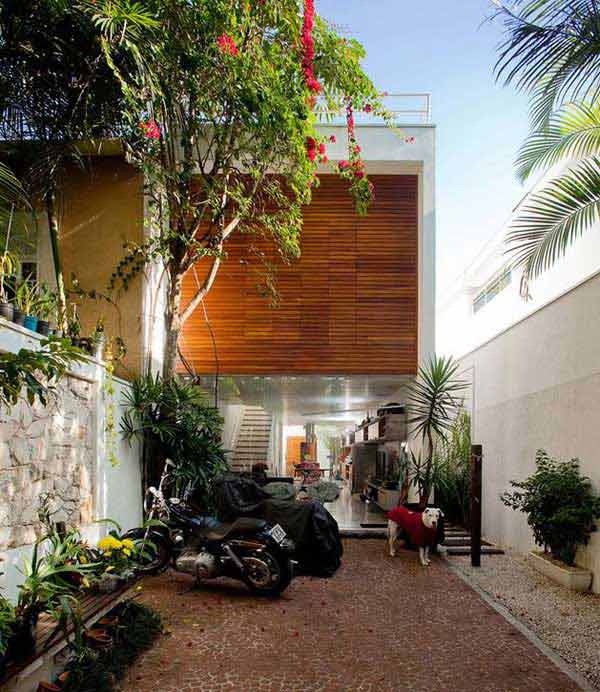 via trendir.com
#4 Light Can Sculpt Warm and Diffuse Space, Manipulate It Right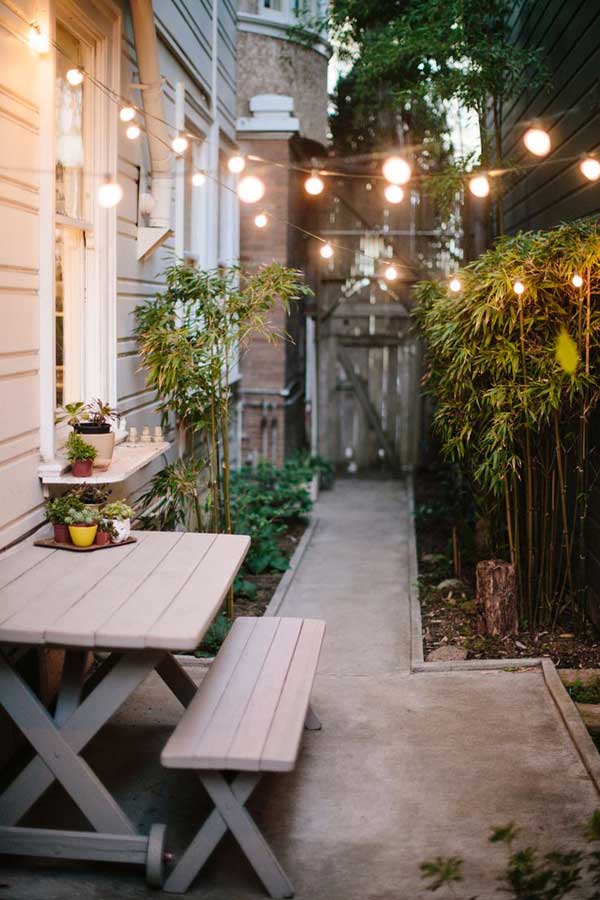 via thisisbrickandmortar.com
#5 Vertical Accents in Narrow Spaces Can Create Dinamicity Extending and Manipulating Perception Towards The Sky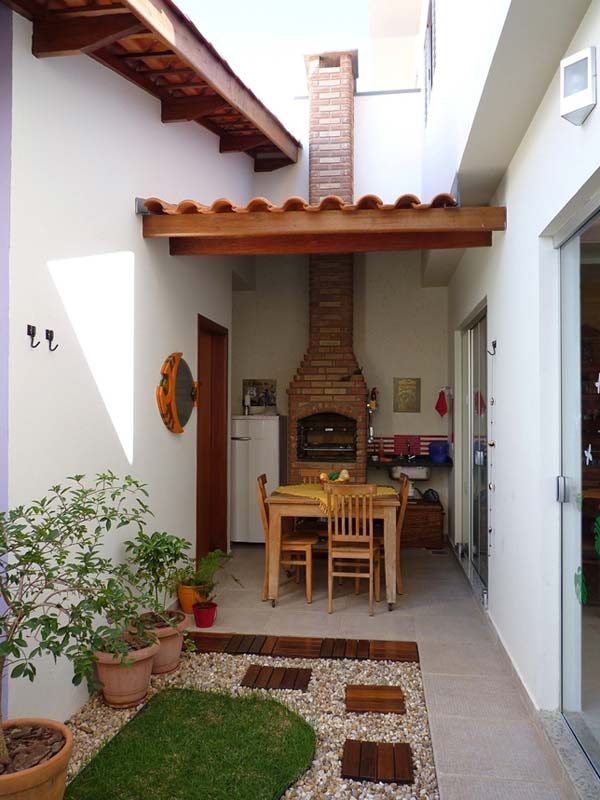 #6 A Simple Pass Through Can Have Stationery Inviting Objects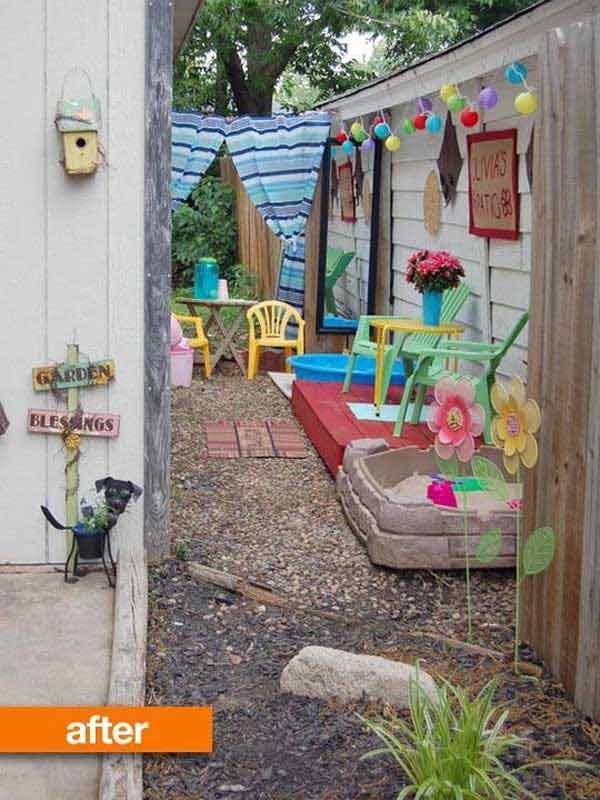 #7 Create Rhythm Through Various Elements Without Intensifying The Space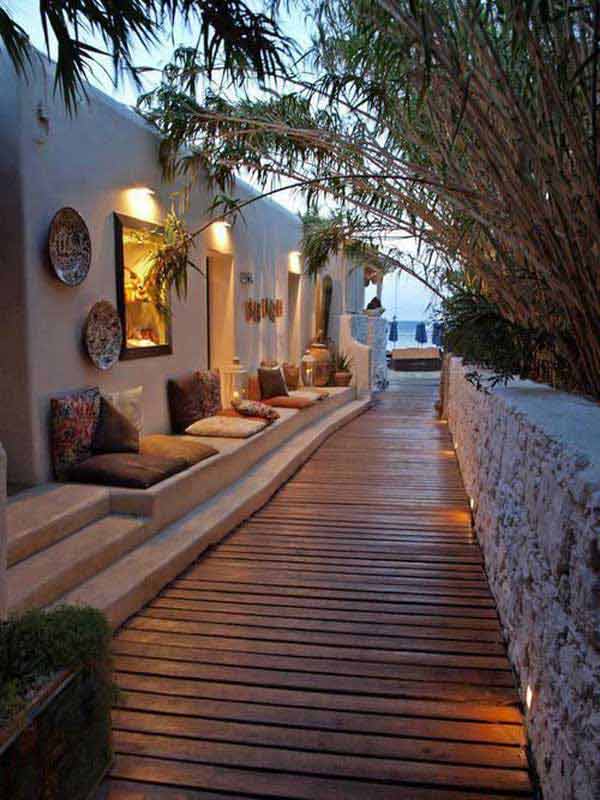 Notice how the first stair is linear to sculpt a very important perspective along with the stone wall. The floor breaks this dynamic in small elements creating a rhythm subdued by the channeled perspective.
via lilou73.tumblr.com
#8 Organic Elements Can Blur The Straight Lines Beautifully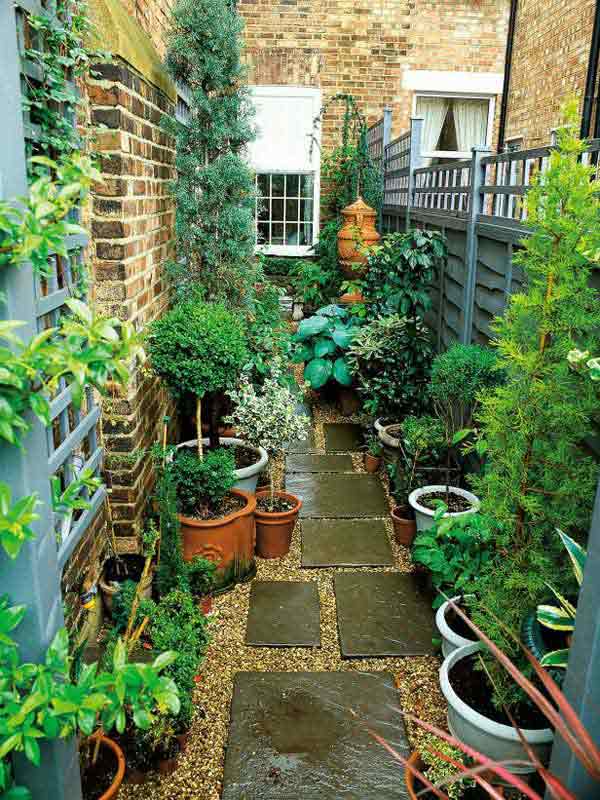 via hgtvgardens.com
#9 Certain Elements Can Bring Another Sound or Focal Point Into The Perspective
This will simply distract the individual from perceiving the narrow space along his path. Needless to say that the sound of water will change the ambiance entirely widening the psychological space of the lot for anyone, calming and relaxing the pedestrians.
via botanicalconceptschicago.com
#10 Multiple Elements of Natural Origin Can Enlarge a Space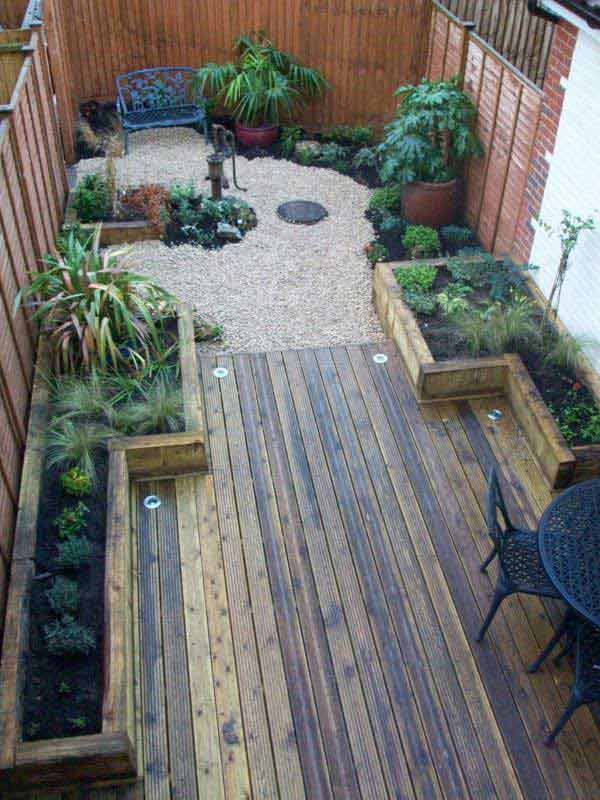 #11 End The Perspective With Something Meaningful and Sculpt The Space For Him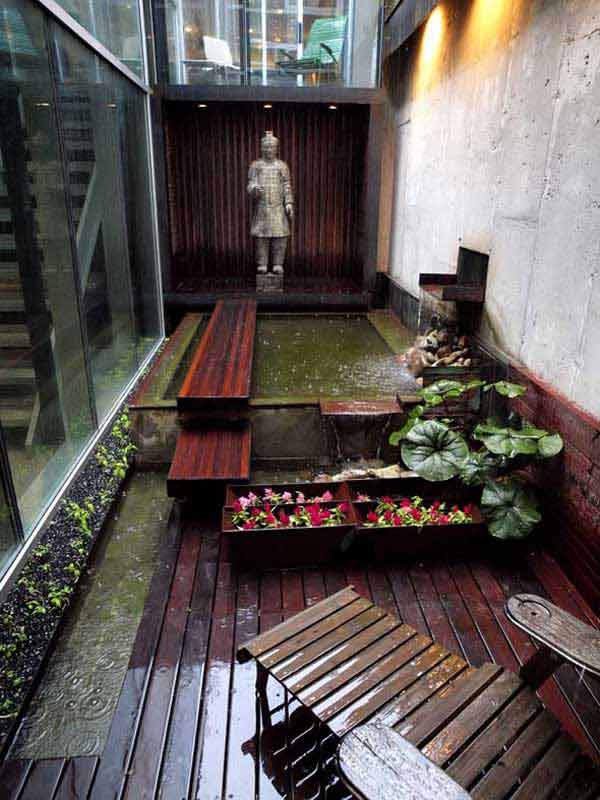 via blogto.com
#12 Greenery Transforming a Straight Yard Into a Sinuous Walk In The Park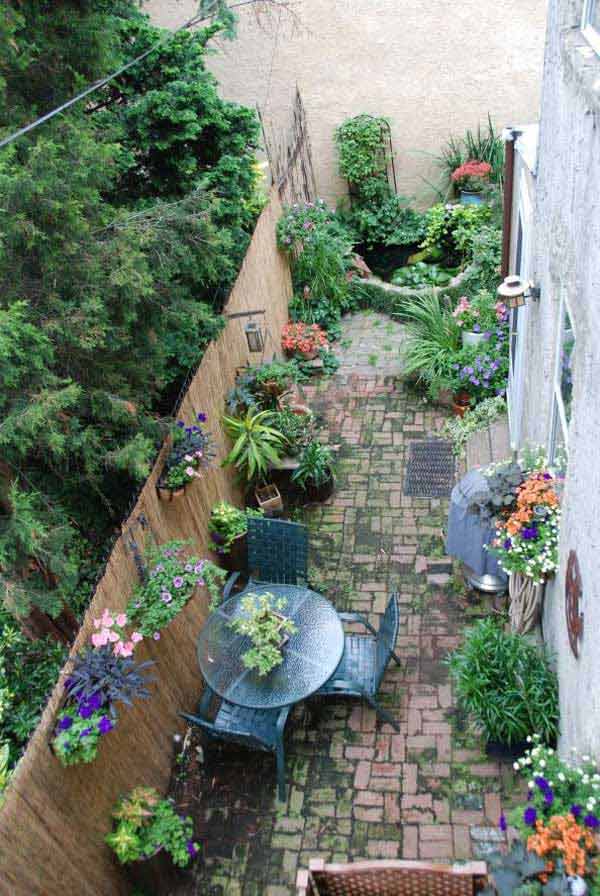 via philadelphiagreen.wordpress.com
#13 Airy Elements and Light Colours Will Emphasize The Feeling of Space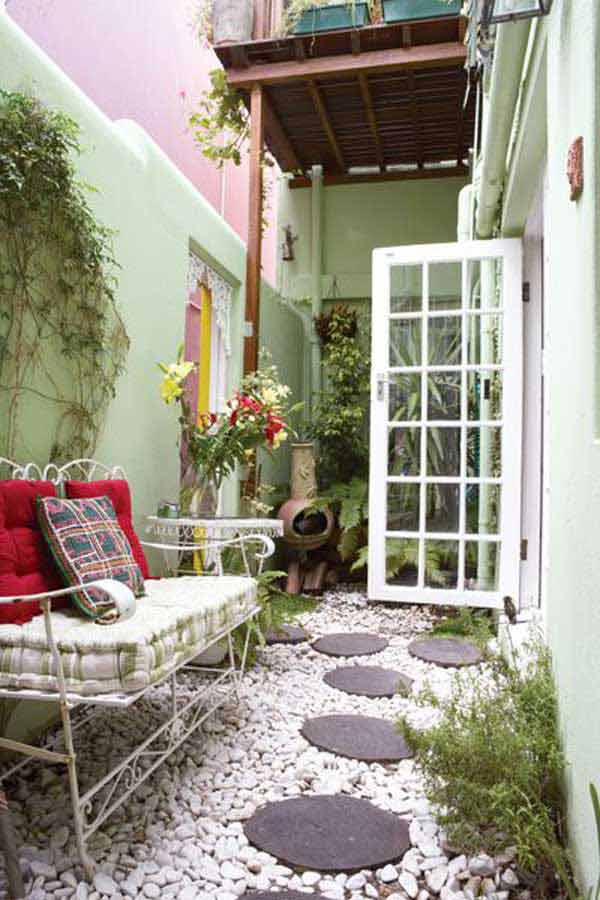 Notice how the gray round stepping stone seem to levitate over the white gravel. The wire-frame bench emphasizes the feeling of space through its color and transparency while the French glass door allows extensive views through it.
via thegardeningcook.com
#14 Mineral Elements Constructing a Bold Attitude Aided by Greenery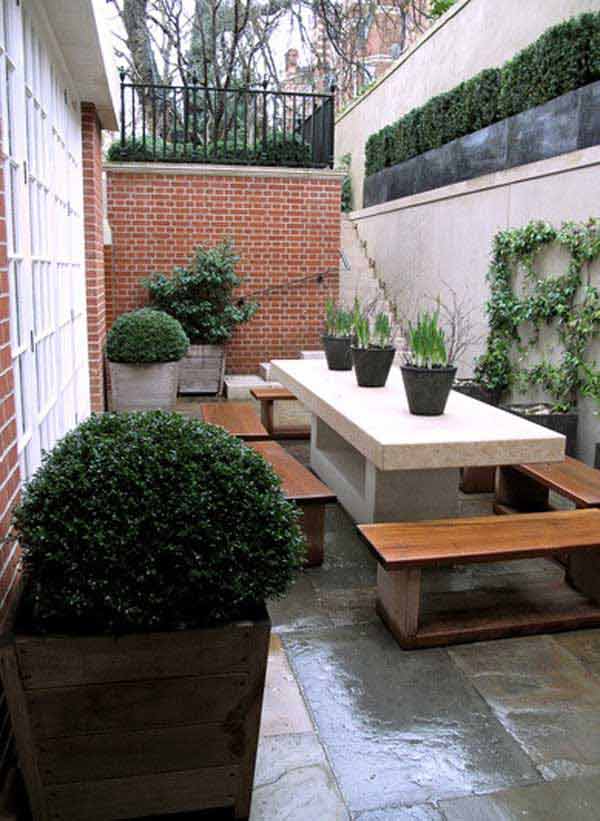 via hollanderdesign.com
#15  Simply Breathtaking Organic Walkway and Bench Area Sculpting Space With Naturalness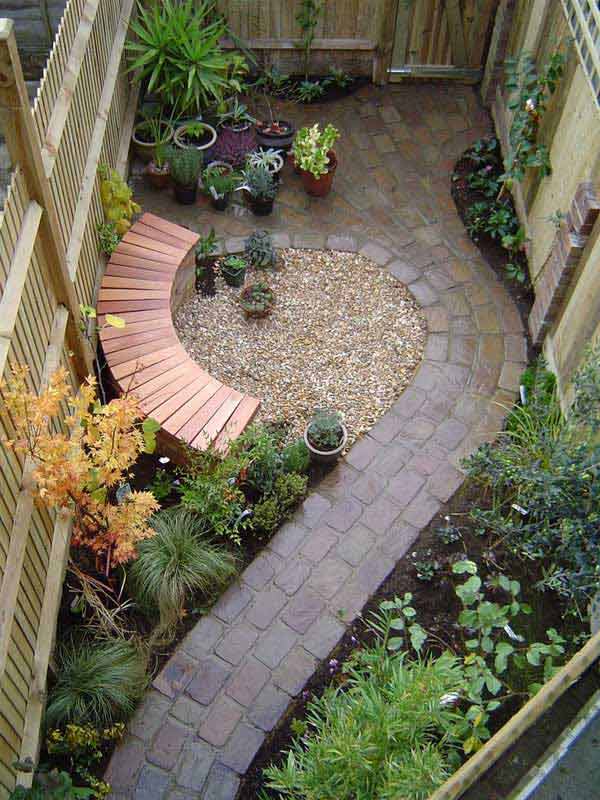 via skonahem.com
#16 Subdue Useful and Practical Elements to Greenery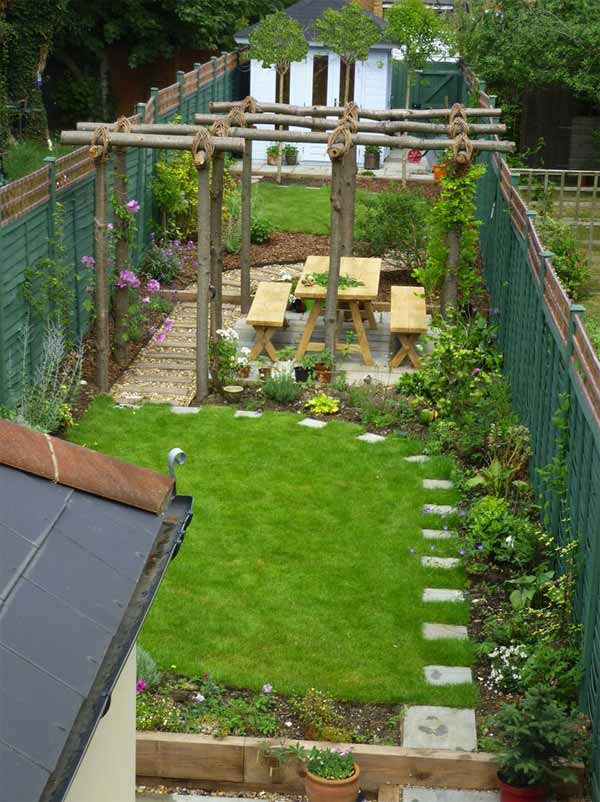 via hgtv.com
#17 Clear Straight Lines Shaping Space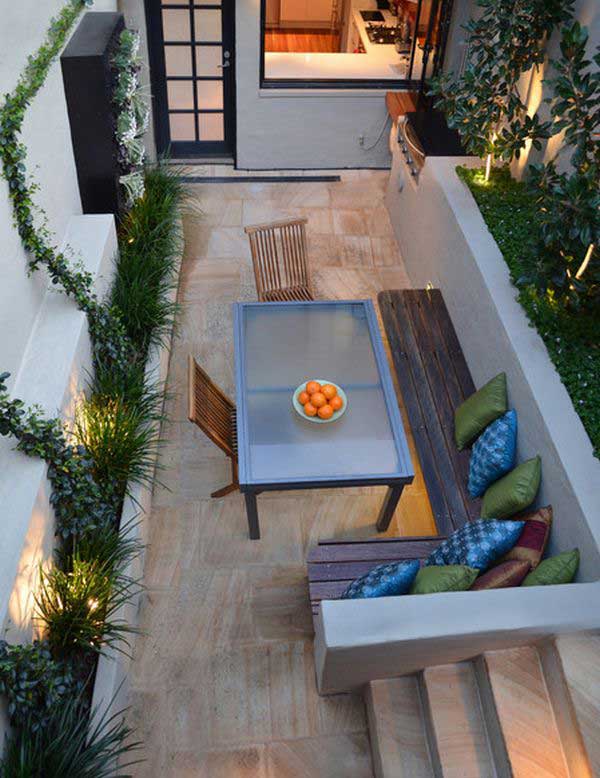 #18 Narrow Space Flooded by Greenery and Light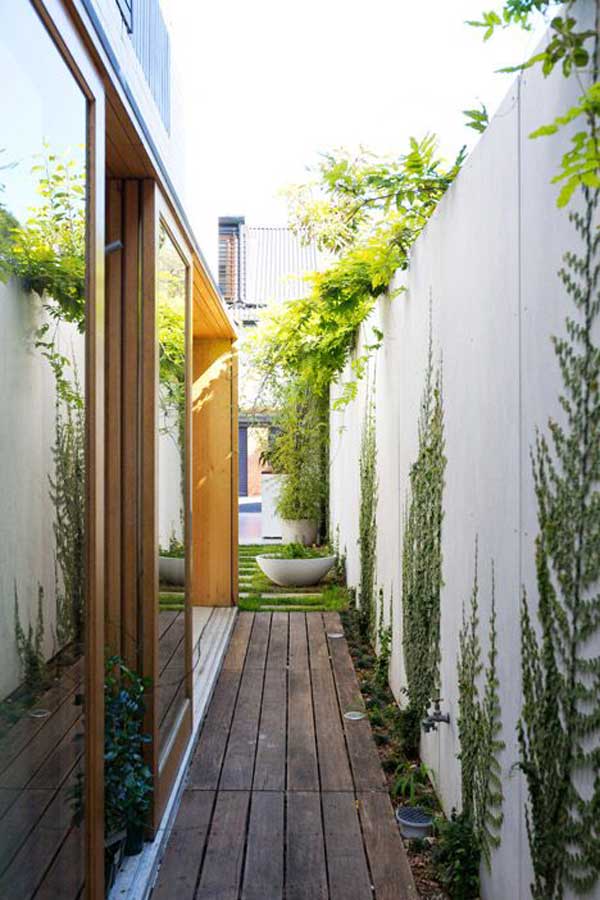 via dezeen.com
Organizing and living in a narrow space might be difficult for some of us but we stand by the firm
belief that smaller spaces are far more personal and cozier to the individual . We think everything can become beautiful and everything can be nourished, healed by a lovely soul. We would love to hear your opinion in the comment section below on these beautiful and unique designs.
Related Articles
17 Small Front Yard Landscaping Ideas To Define Your Curb Appeal