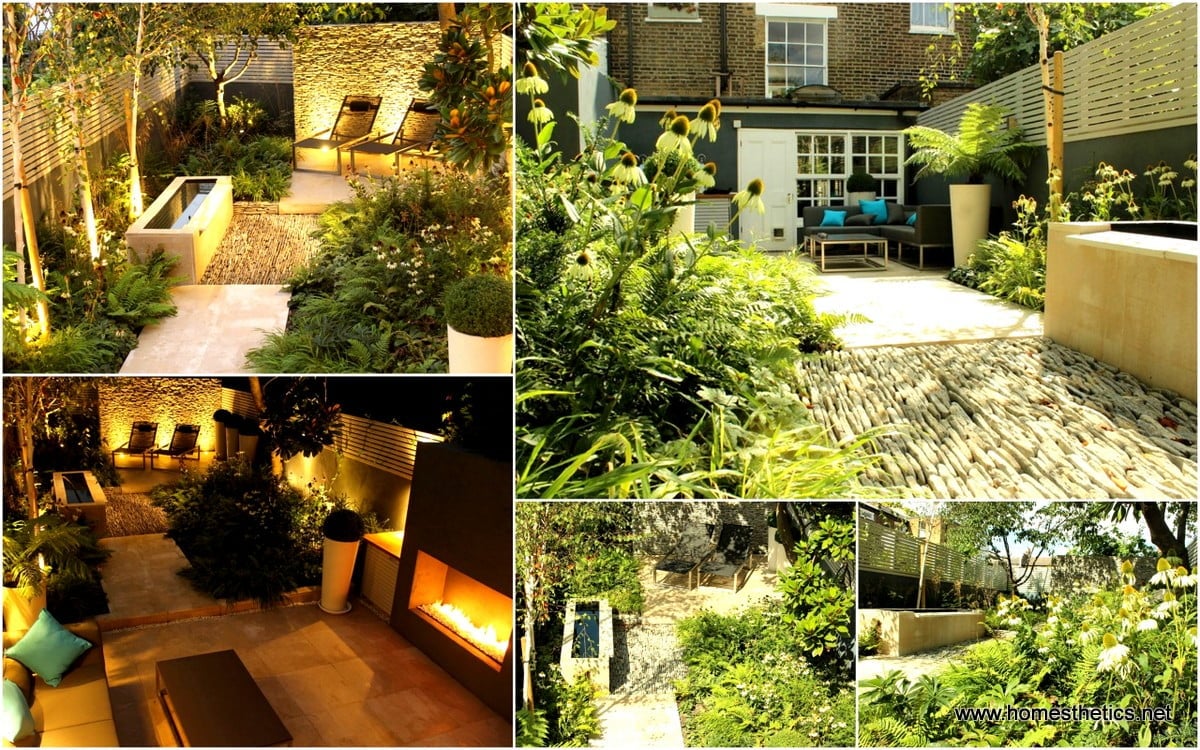 Backyard landscaping designs and ideas are sadly highly underrated in architecture and design magazines these days. Landscape design is actually highly underrated today. We should be encouraged to spend as much time outdoors as possible enjoying nature, fresh air and if we have the opportunity to spend this time in our own small backyard why shouldn't we do so? The following example has been materialized in Barnsbury, London, England and it is entitled Barnsbury Townhouse Garden, featuring dense greenery complemented by a rock texture that beautifies everything in an extraordinary manner.
The project has been envisioned and completed under the instructions of Daniel Shea. The backyard design line showcased by the artist is the extent of the owner`s taste, embracing colors and patterns that he used in his interior design and nestling iconic furniture pieces.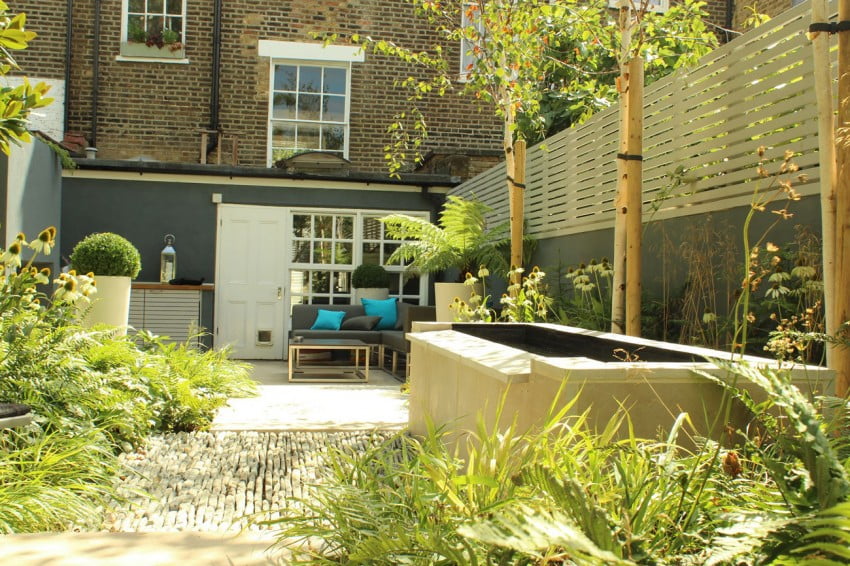 Daniel Shea further relates on the Barnsbury Townhouse
"The brief was to create a sophisticated contemporary space that would allow for relaxing, entertaining and to provide a vista from the house and it its many levels. Screening of the neighbours was also a priority to ensure that the garden was not overlooked.
The clients, a professional couple with a dog, would mostly use the garden on the weekends and in the evenings. Lighting would be crucial to extend the use of the garden well into the dark London nights.
The garden was inspired by the client's interior decors of fine artwork, contemporary furniture, picking up on the tones of dark greys and greens, the garden reflects these tastes in the choice of wall paint and green planting.
The main social area contains a large gas fire, gas BBQ and work surfaces along with a chrome framed modular sofa. White sawn limestone paving adds a real luxury to the space.
The central area of the garden has a water trough, clad in white limestone that spills onto and through a dry stone path. Towards the rear of the garden are the two sun loungers and the glorious dry stone wall, up lit by 3 spotlights, highlighting the textures of the hand crafted wall.
The planting with its contrasting textures of green and white flowering perennials provides the soft relaxing tones to the garden. Three Silver birches provide a reassuring sense of seclusion amidst the surrounding matrix of townhouses."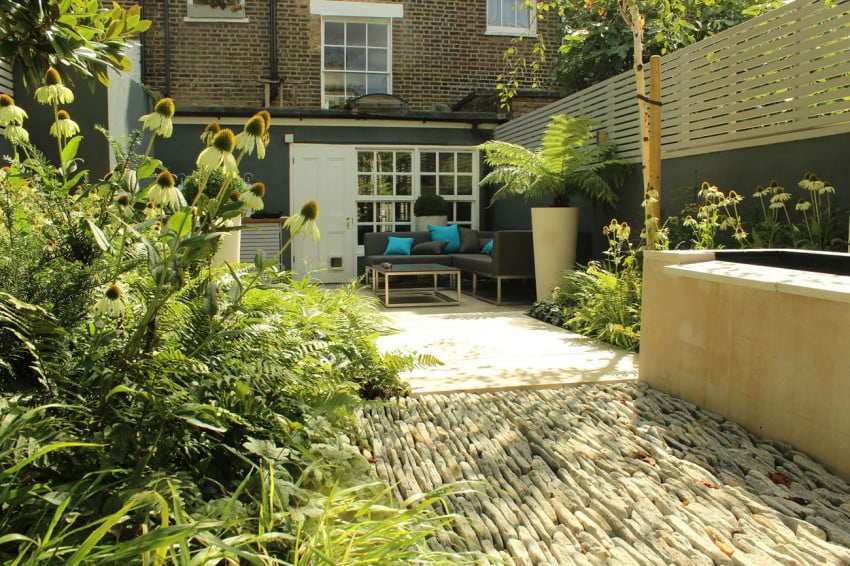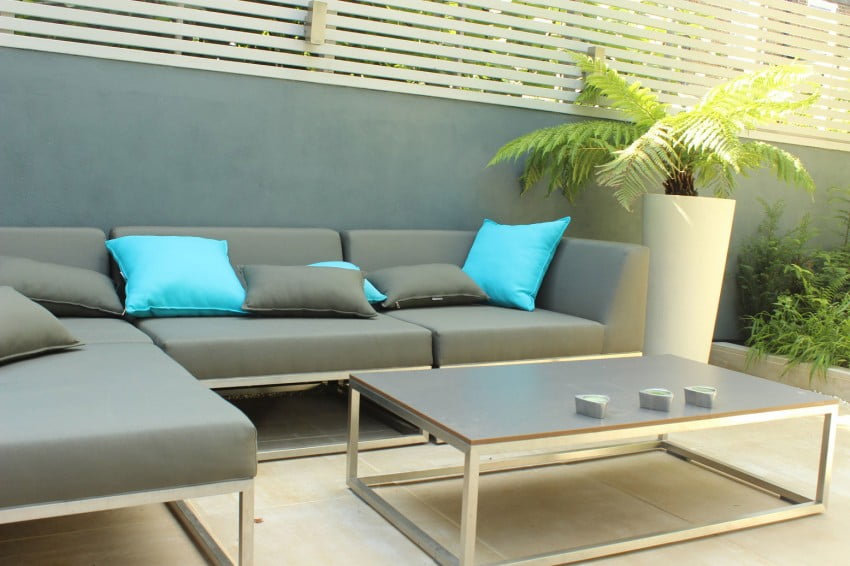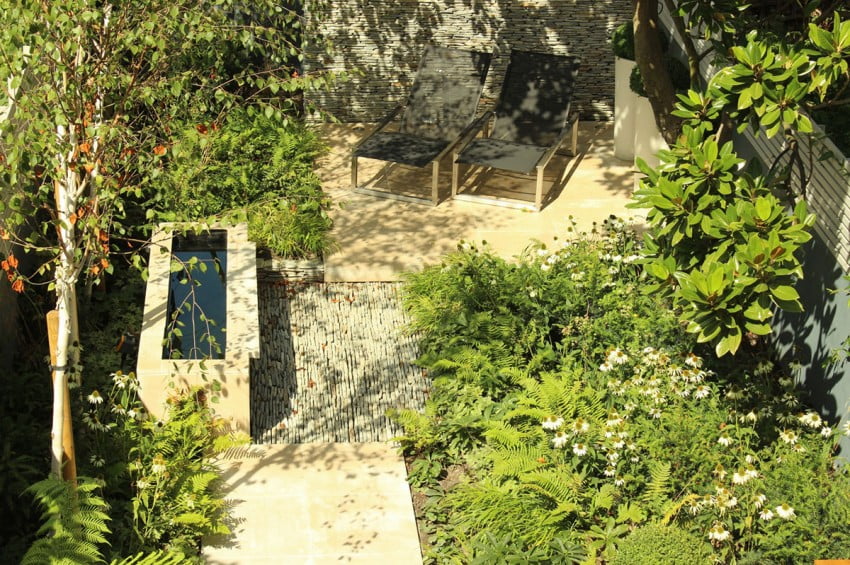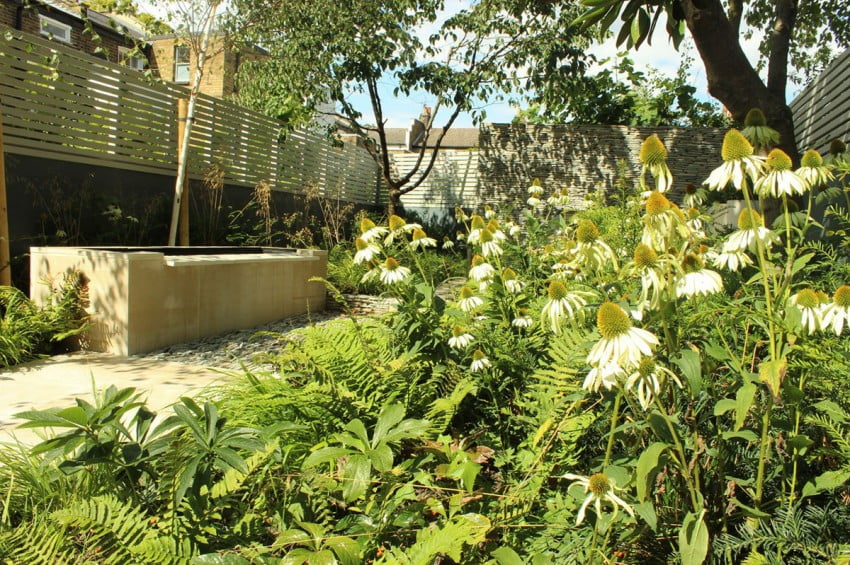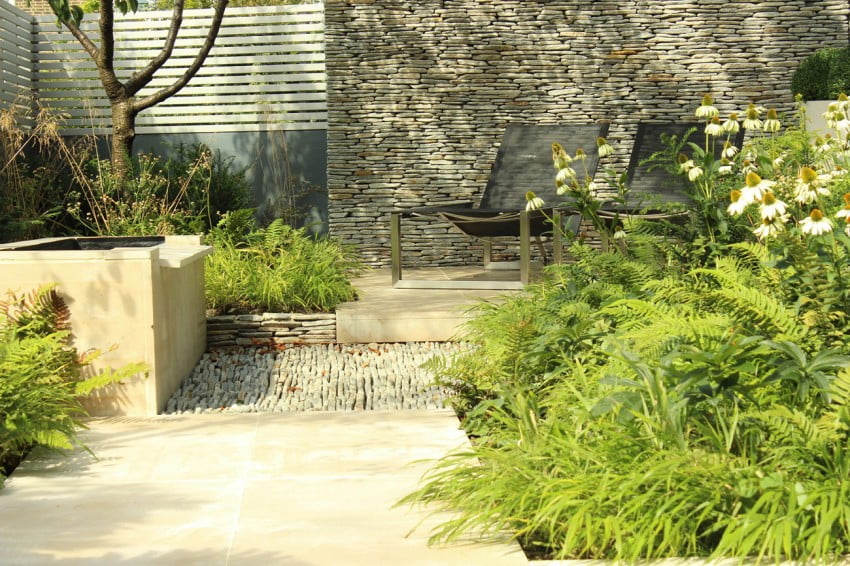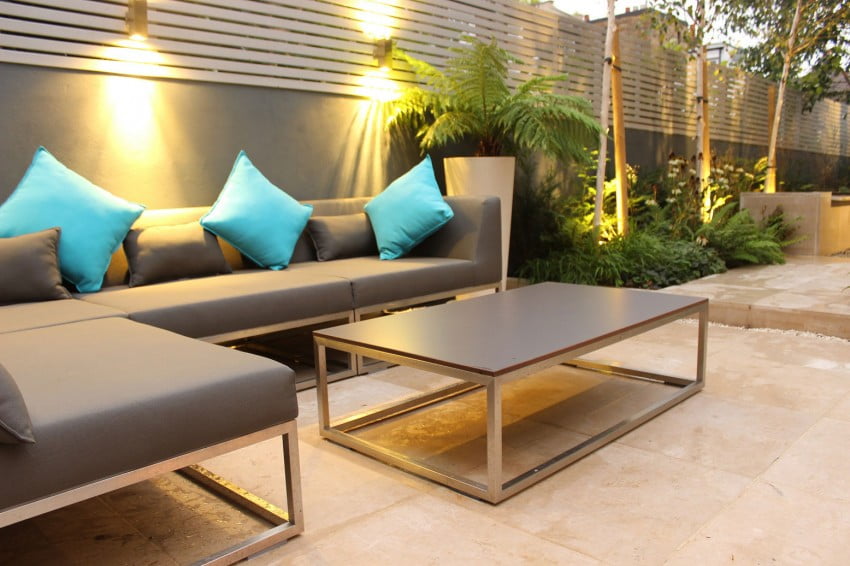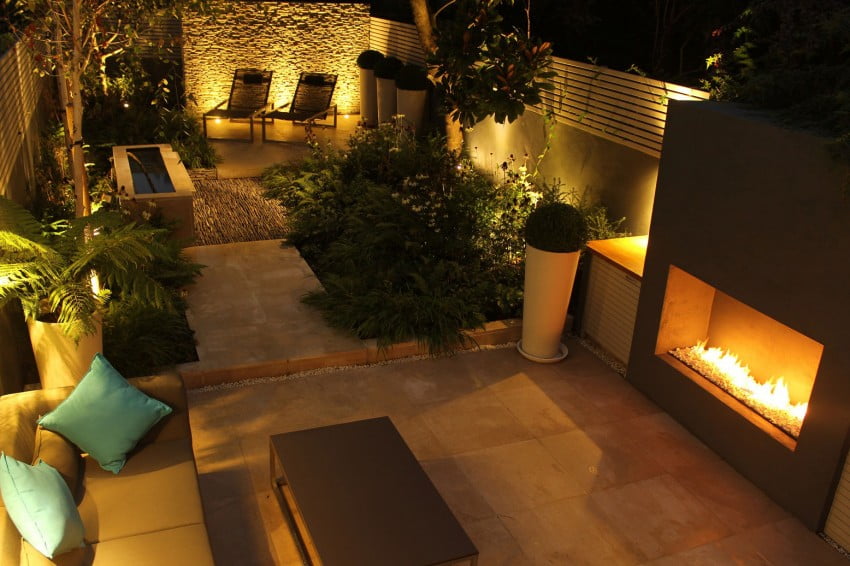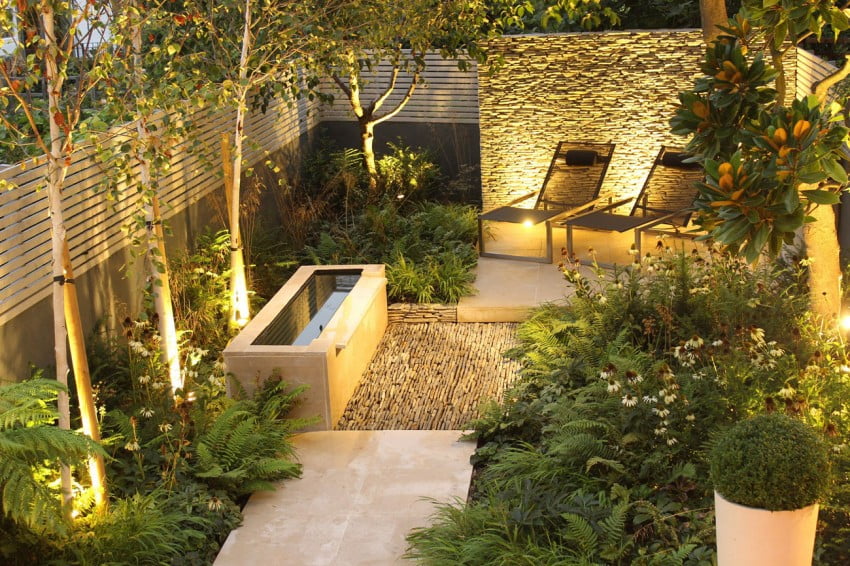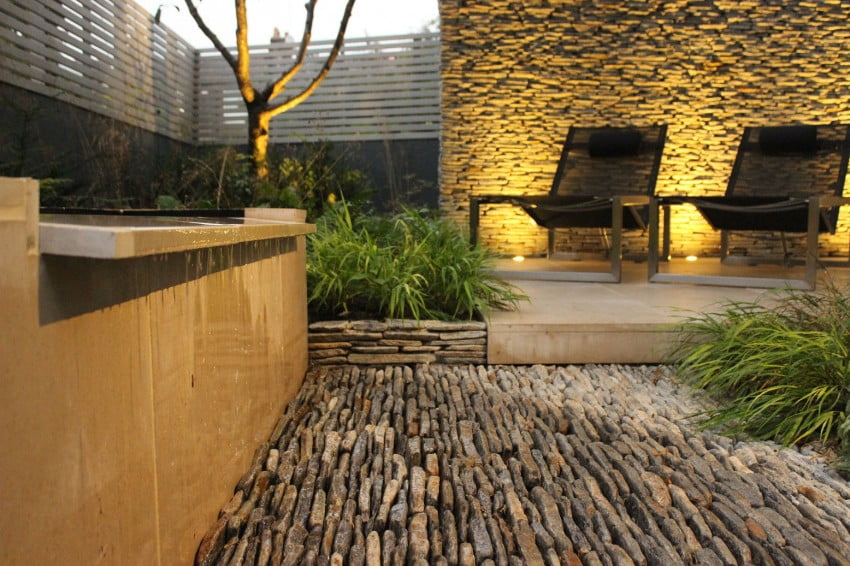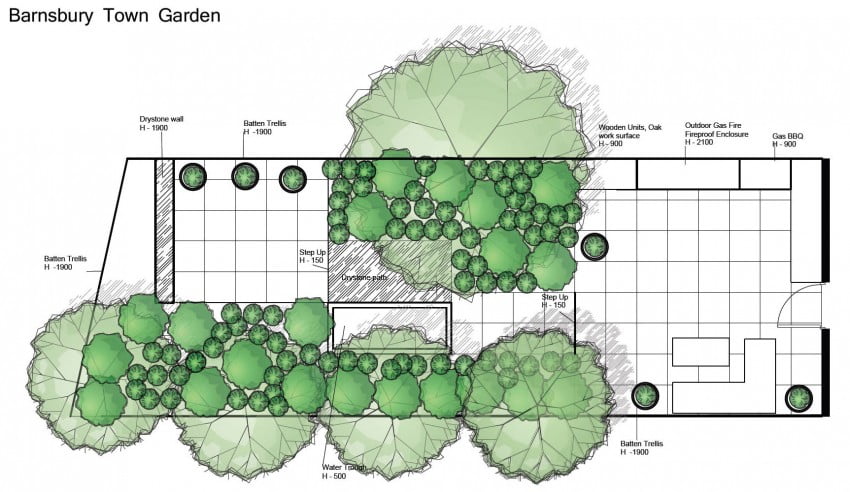 Related Articles