In 1850 companies such as Hemingray, Bookfield and Whitall Tatum started producing glass insulators for telegraph lines, telephone and power transmission lines later on. Their sole purpose was to insulate the wire from the wood, reason for which materials such as glass, porcelain or composite polymer materials had been chosen. An electrical insulator is a material whose internal electric charges do not flow freely, and therefore make it nearly impossible to conduct an electric current under the influence of an electric field. This contrasts with other materials, semiconductors and conductors, which conduct electric current more easily. The property that distinguishes an insulator is its resistivity; insulators have higher resistivity than semiconductors or conductors.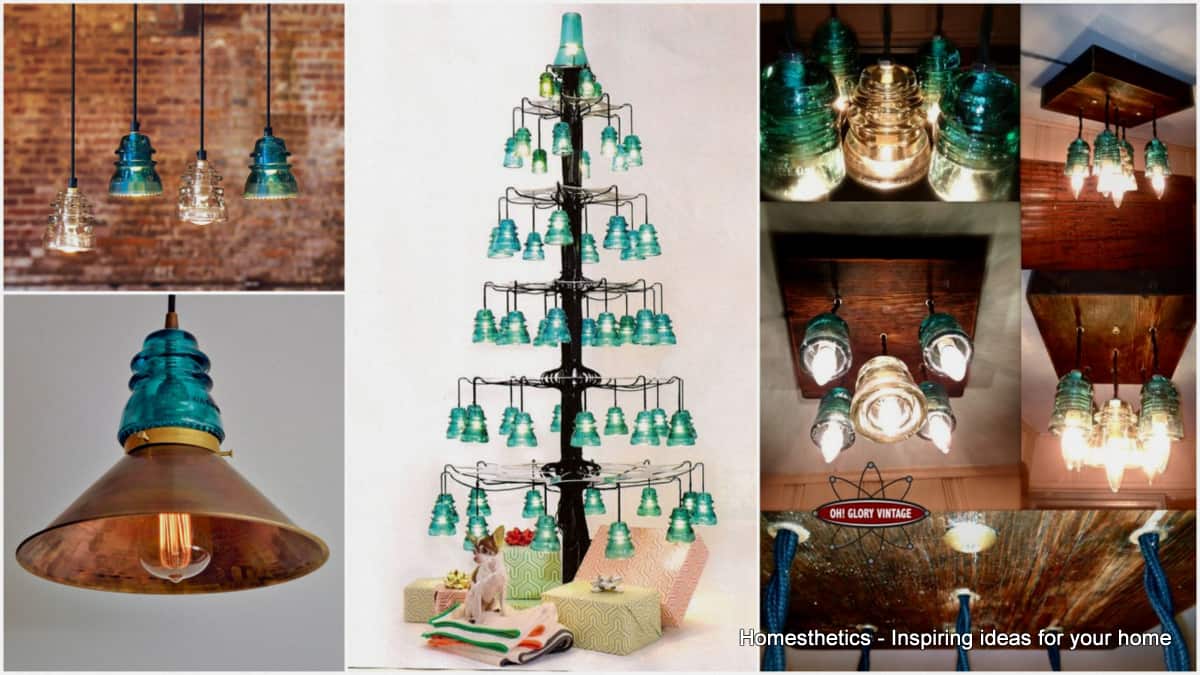 Today technology has evolved and the old glass insulators has been reduced to crafting projects and decoration crafts. For the avid DIYer, they represent the perfect materials for candle holders ideas, succulent planters, garden lamps and so on. They can be found in a variety of glass tones, all delicate and beautiful in a vintage way. We have gathered a selection of over 30 delicate projects that repurpose old glass insulators. Enjoy!
Delicate Projects That Repurpose Old Glass Insulators
1. glass insulator candle-holder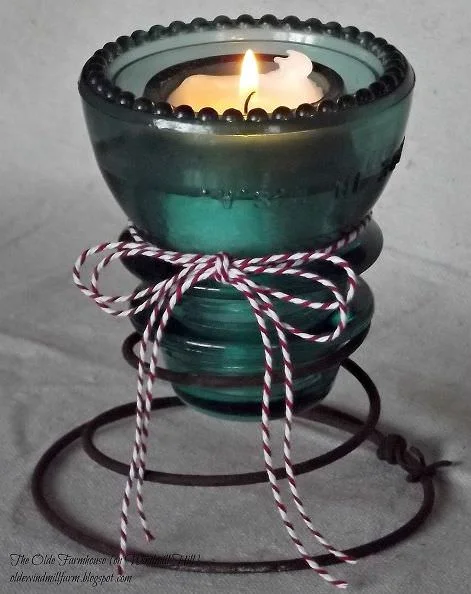 2. the perfect lantern for hanging outdoors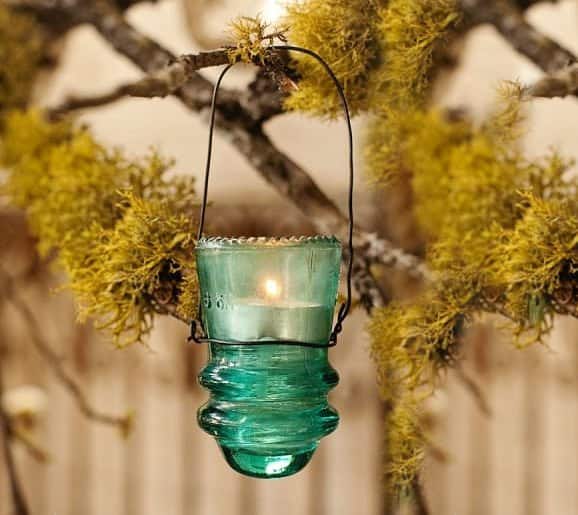 3. a special candle ornament designed for your dinning room table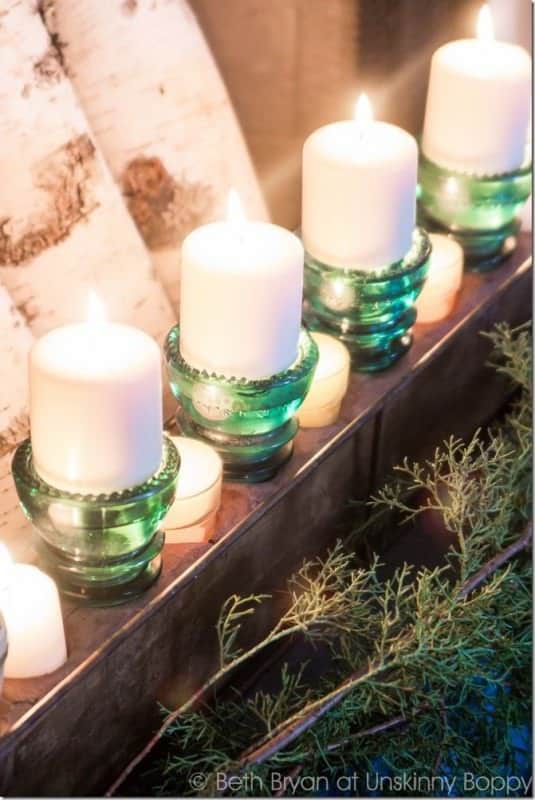 4. wood and glass merged into a vintage retro appealing candle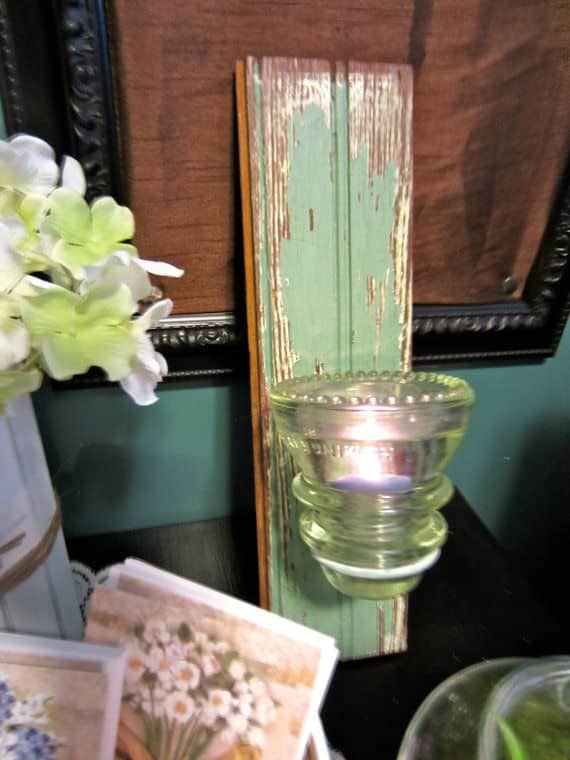 5. driftwood has been used for these special twin candles
6. horseshoes and glass insulators in one strange pack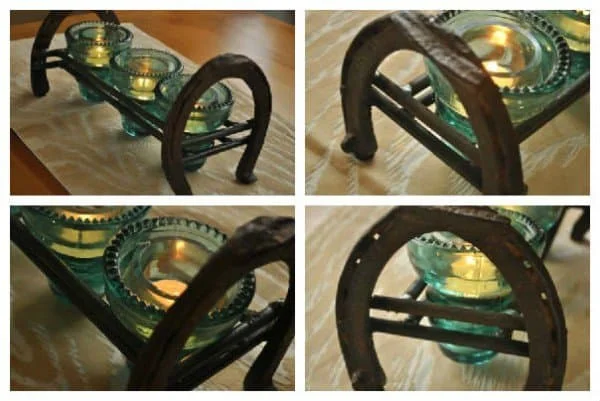 7. a special kind of chandelier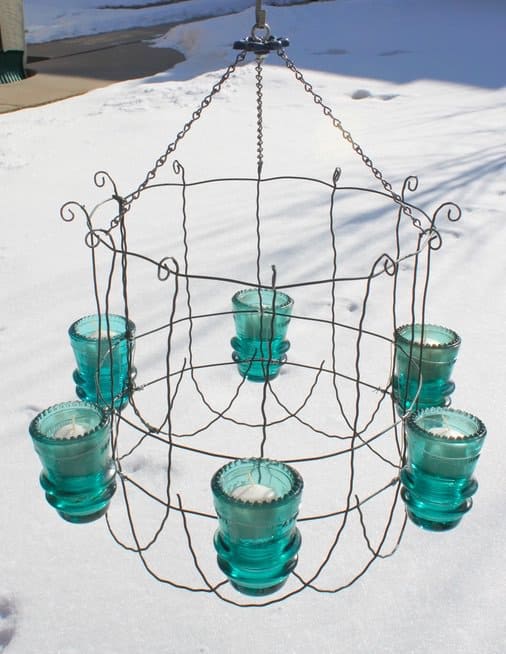 8. glass insulator candle holder with a vintage touch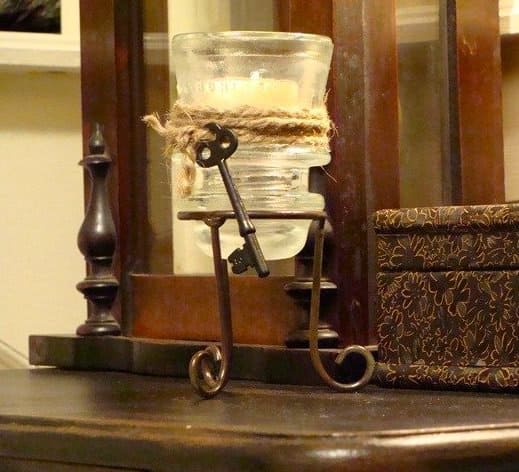 9. an industrial looking wall lamp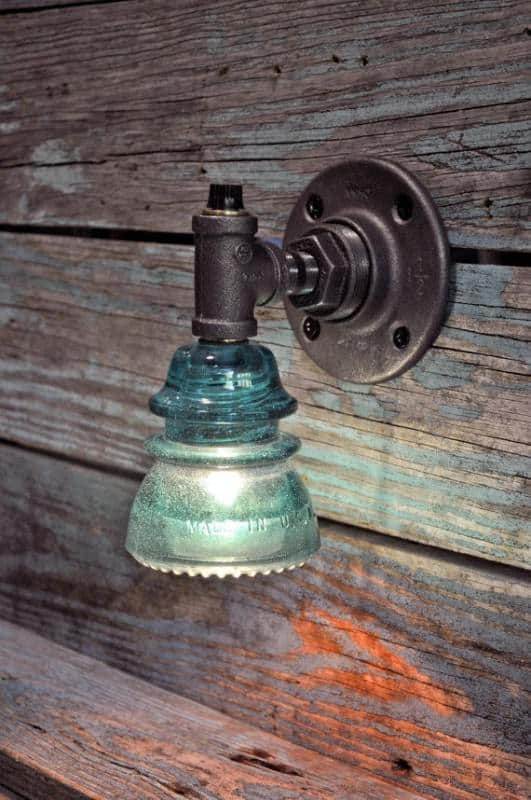 10. a very retro chic lighting fixture proper to be adorned above your bar zone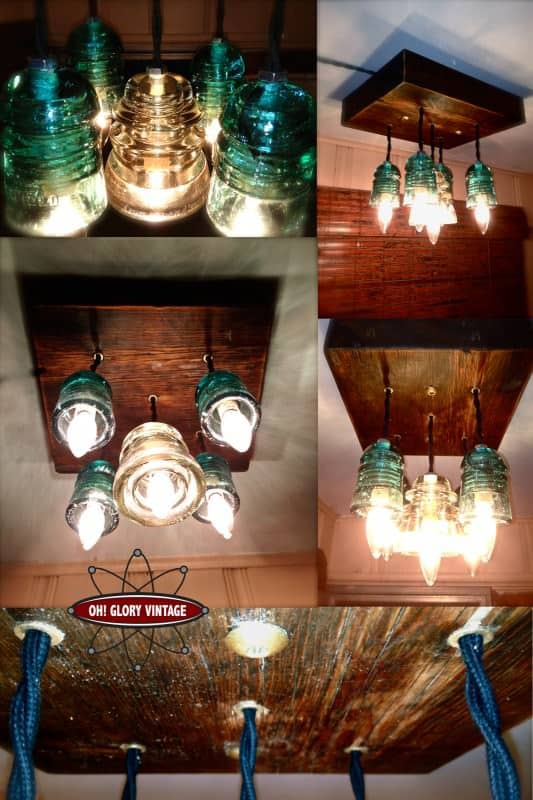 11. old pipes and glass insulators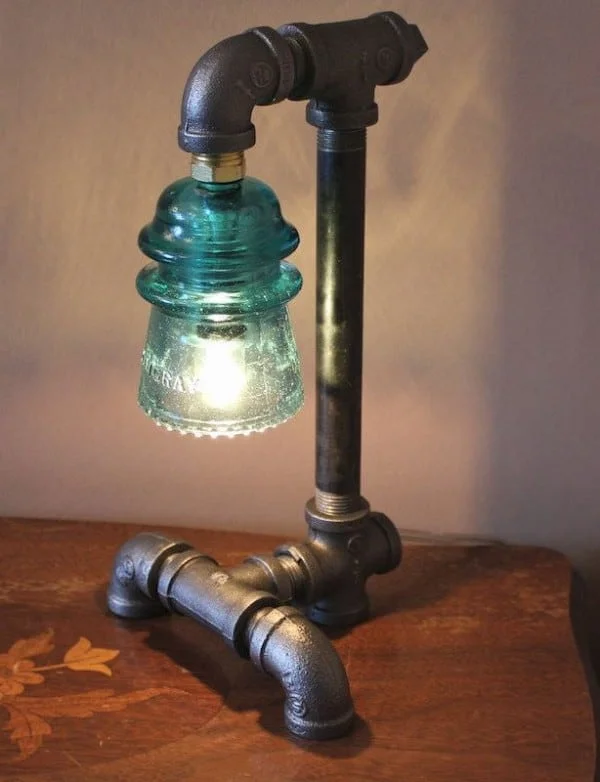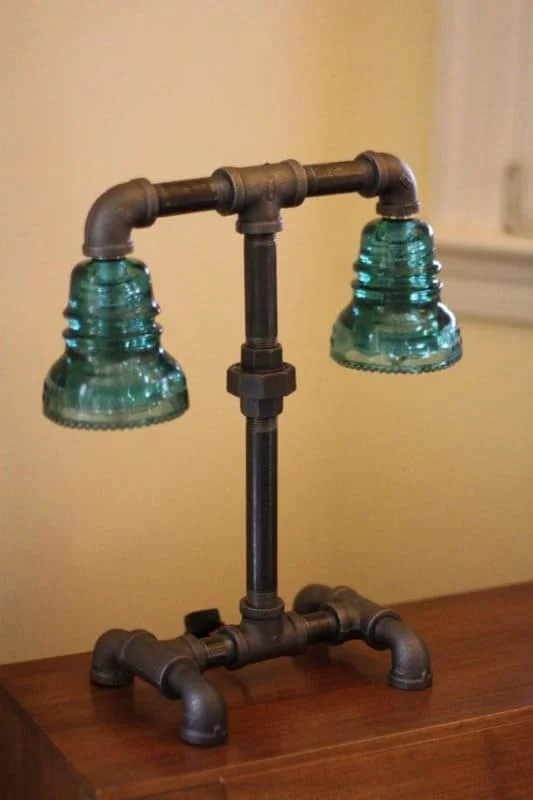 12. a  wooden base and a glass insulator forming a table lamp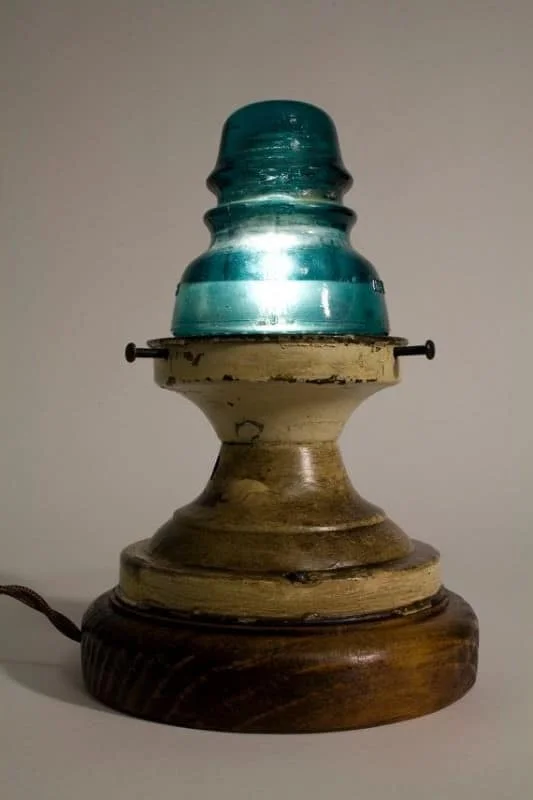 13. gorgeous modern looking lighting fixture featuring the old glass insulator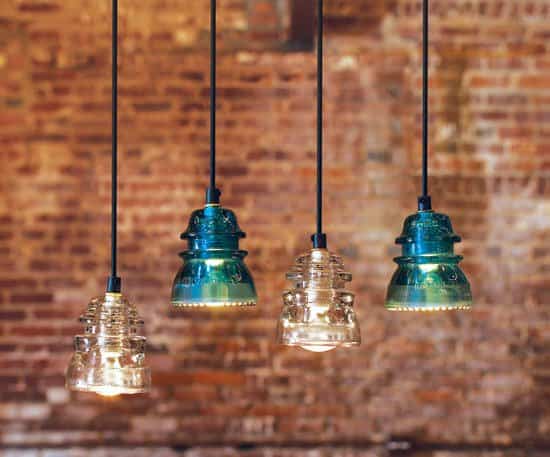 14. glass insulator pendant lamps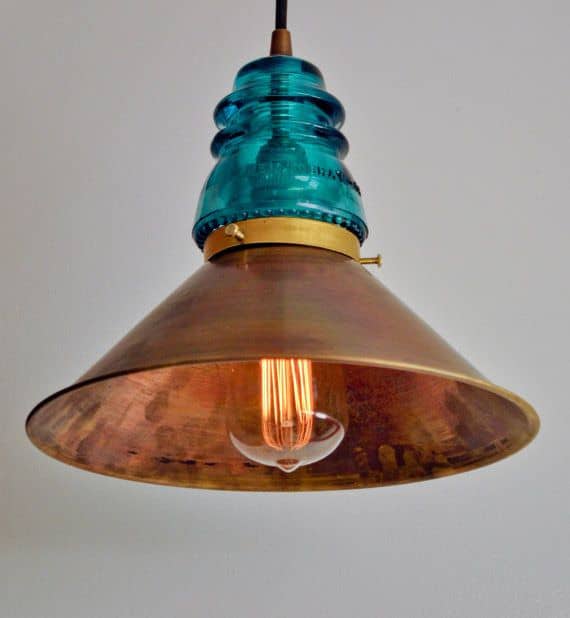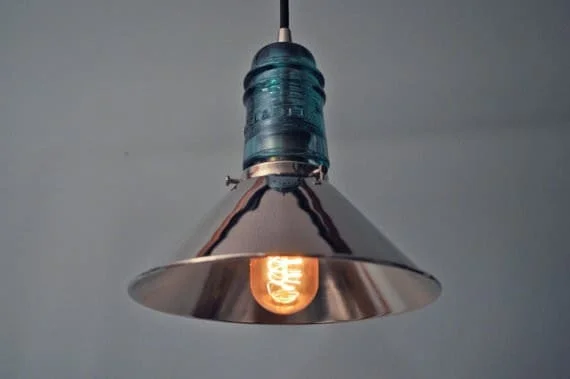 15. re-purposing an old lamp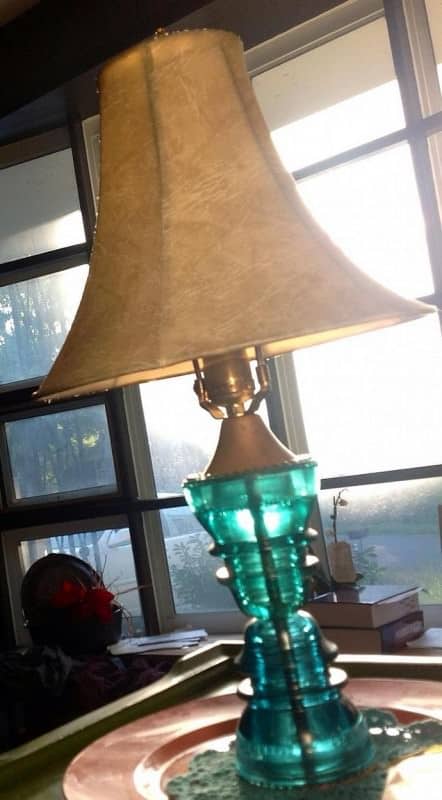 16. unique dinning table centerpiece with glass insulator lights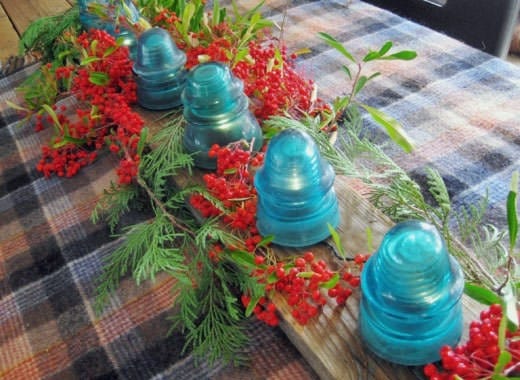 17. an industrial looking lamp for a modern decor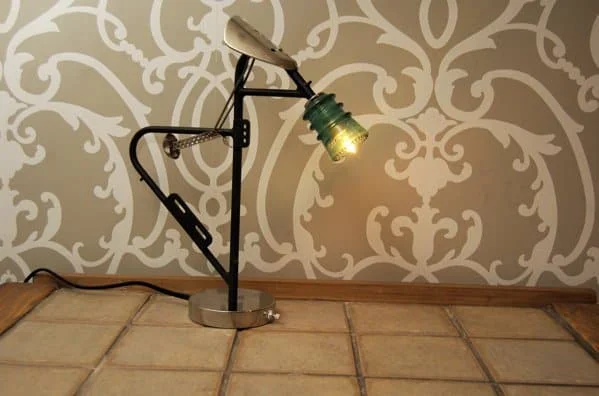 18. railway screws and glass insulators combined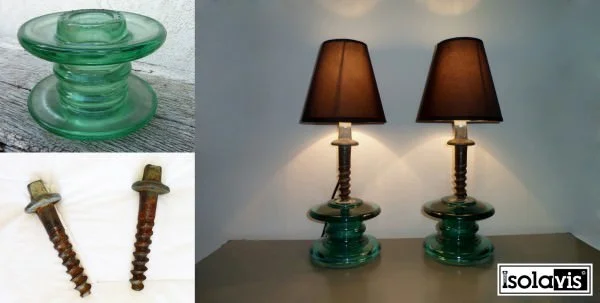 19. a cute little vase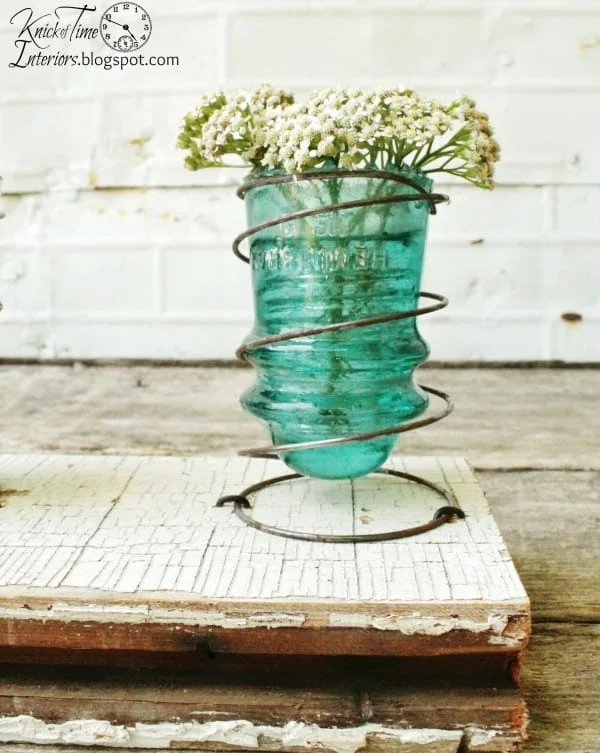 20. the perfect method of nestling a flower bouquet outside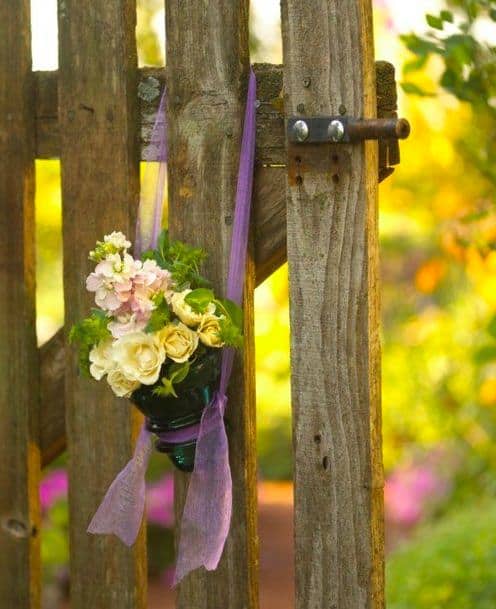 21. use a glass insulator as a flower pot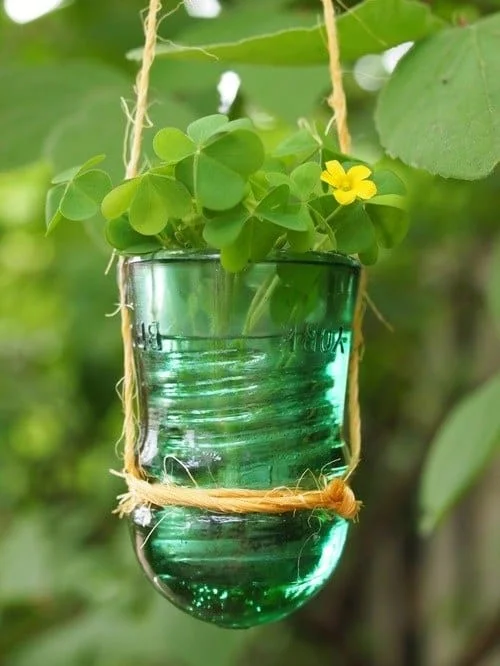 22. nestle delicate succulent plants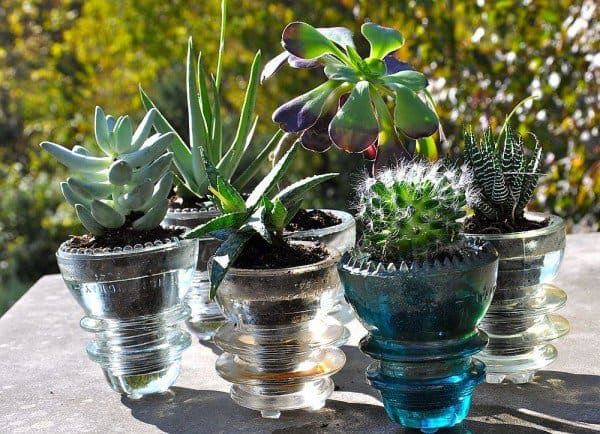 23. vintage glass insulator planter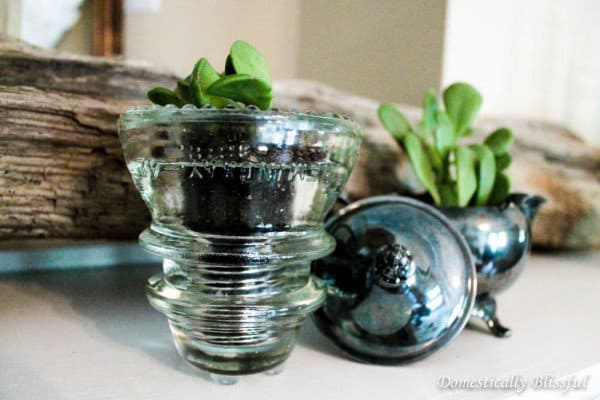 24. a cute method of displaying photos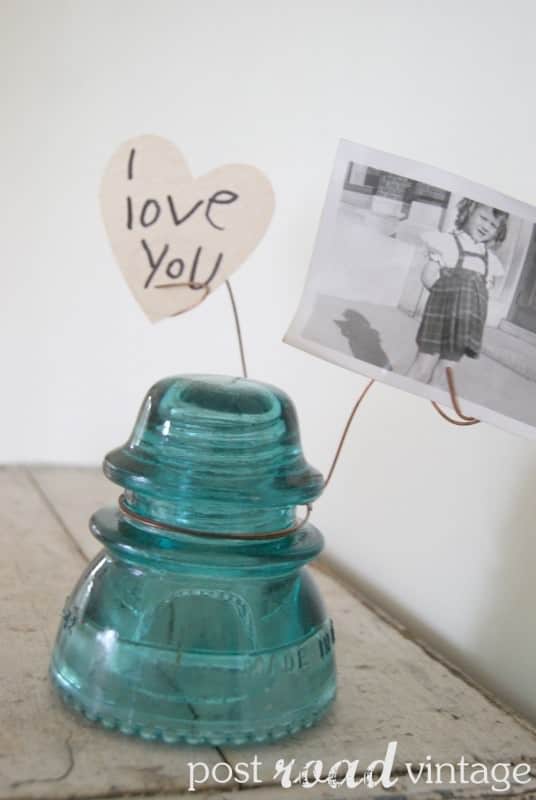 25. create a twin salt and pepper shakers set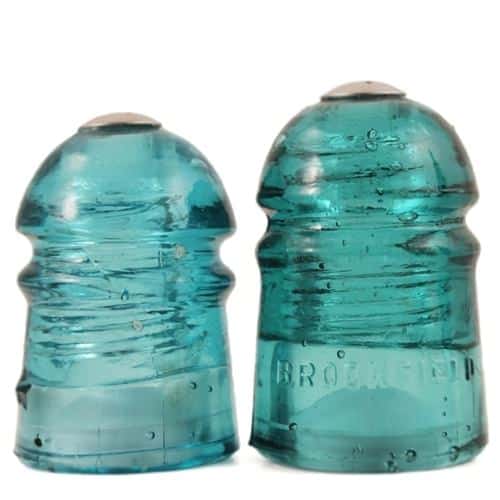 26. an insulator coat rack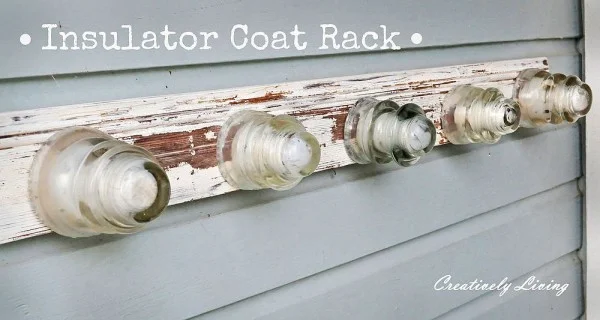 27. a different Christmas approach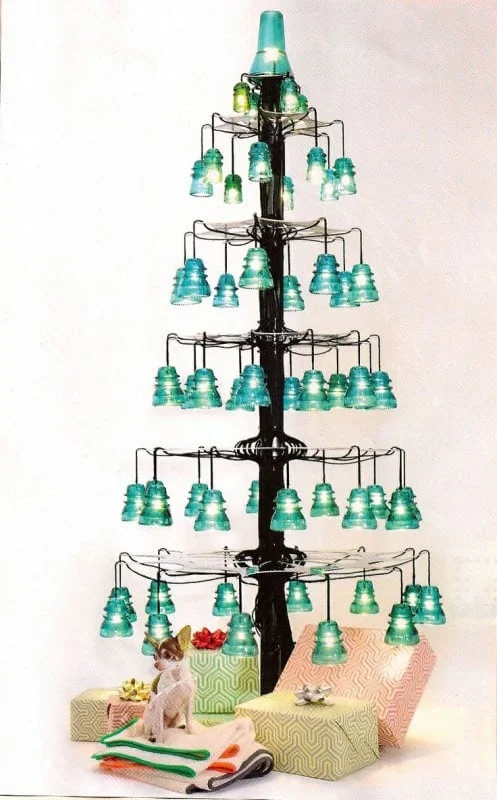 28. cute little book holders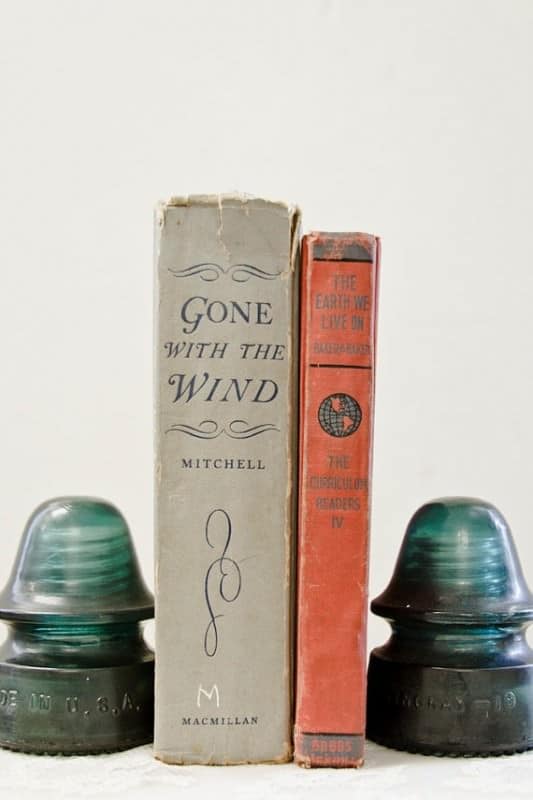 If you need to cut the glass of the insulators you will find the step by step DIY approach on how to cut glass right here yet if the project is of scale and it requests considerable volumes we have also curated a list of the best stained glass ring saws here on Homesthetics and also list of the best stained glass grinders to finish of the craft smoothly. We highly encourage you to use tools with safety gear at all times and read the instructions manual thoroughly before proceeding.