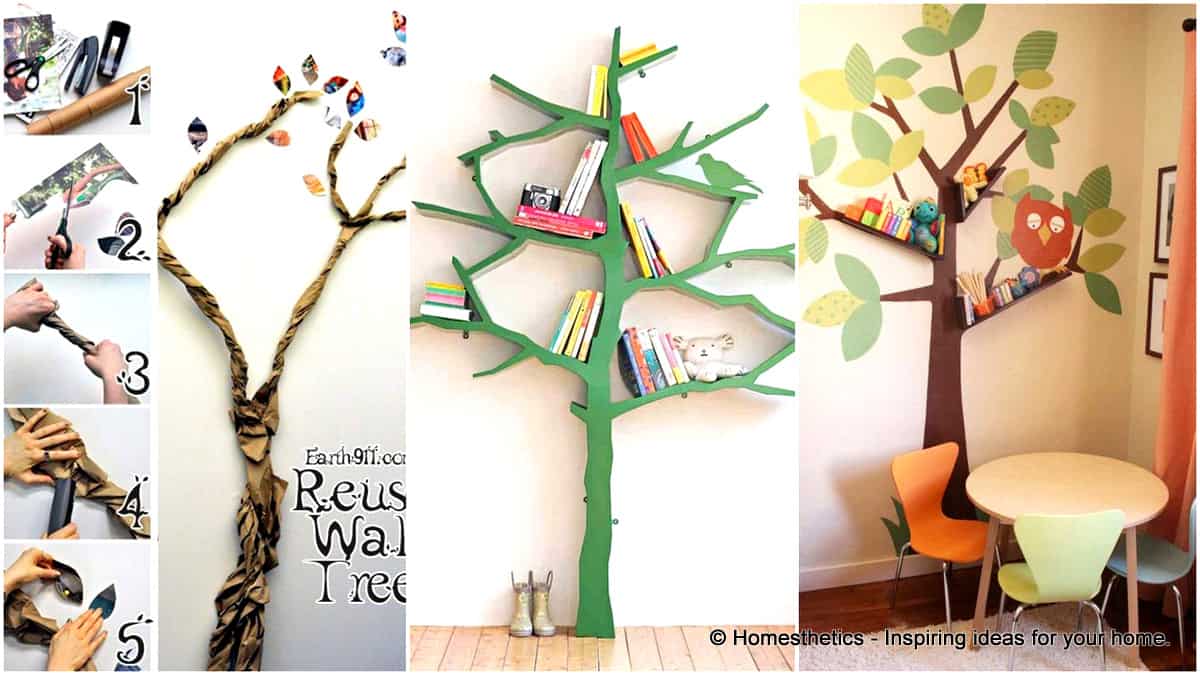 tree– noun \ˈtrē\ – a usually tall plant that has a thick, wooden stem and many large branches . An element that defines life; often overlooked,often underestimated. An item of great memory that  simply cannot be present in everyday of our lives. It has been in our memory ever since we were little and it will remain in it for the rest of our lives.
30 Ingenious Ways to Emphasize Your Household Through Wall Tree Decorations have been showcased underneath as a living memory into a household. They paint majestical landscapes summoning the airiness of a forest along with its branches, leaves and butterflies tailing birds, all exemplary icons that can infuse creativity and happiness, all beautiful, cast a glance and feed your imagination.
  Wall Tree Decorations To Beautify Your Home

 
#1 use a white VINYL sticker to store items into a tree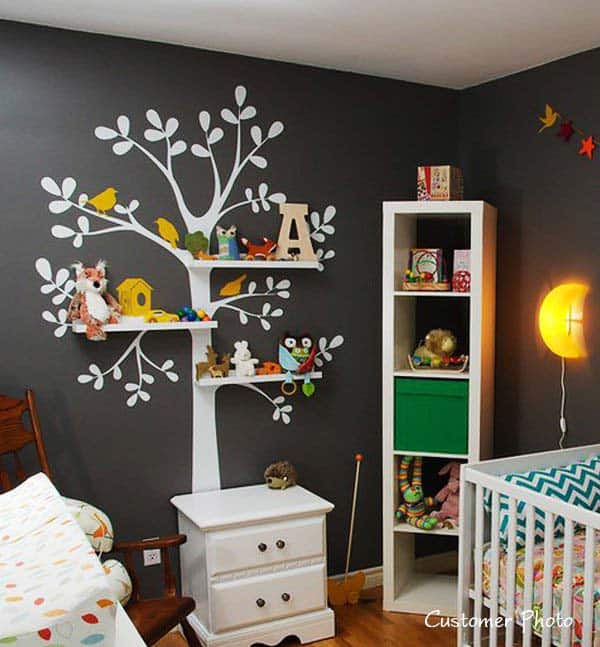 via etsy.com
#2 decorate with beautiful sculpting branches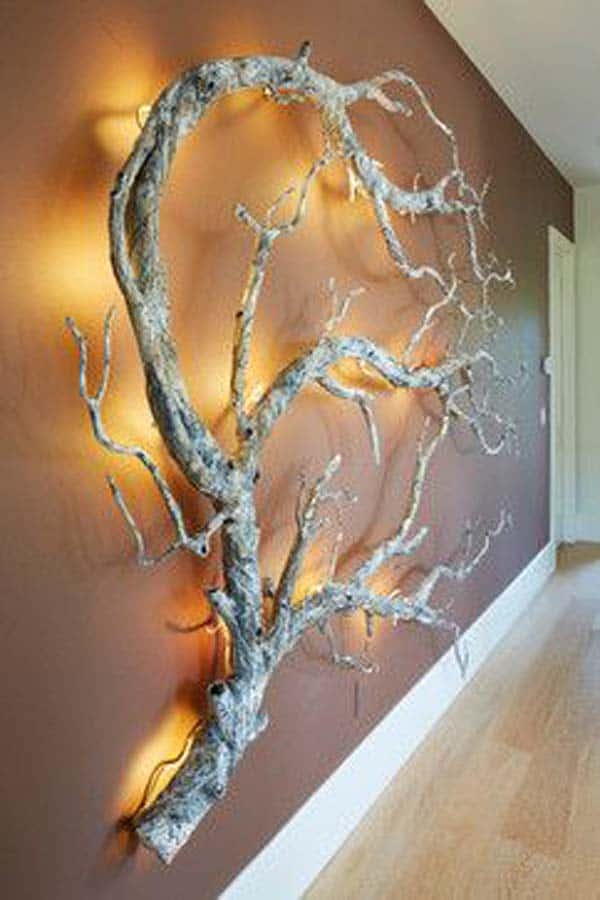 #3 CARTOONIST trees with shelves can enhance the kids room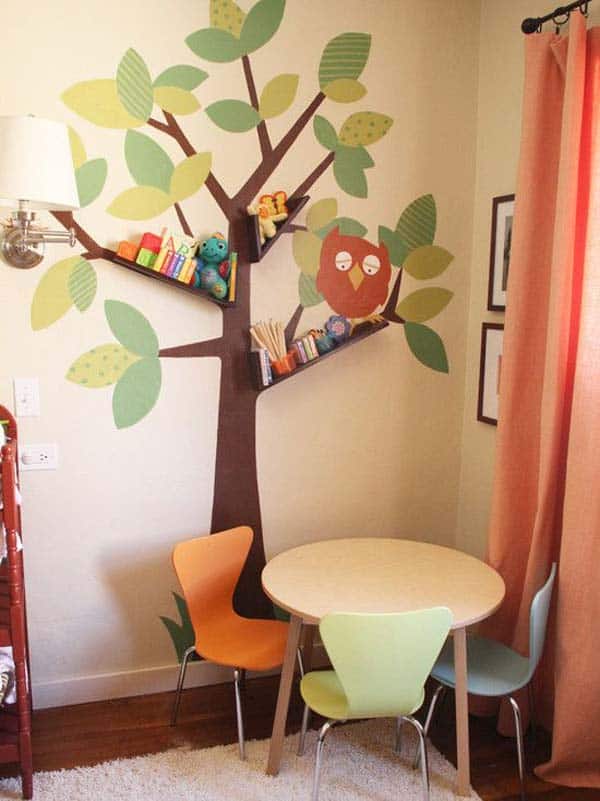 via pepperdesignblog.com
#4 japanese INSPIRED trees beautifying a bathroom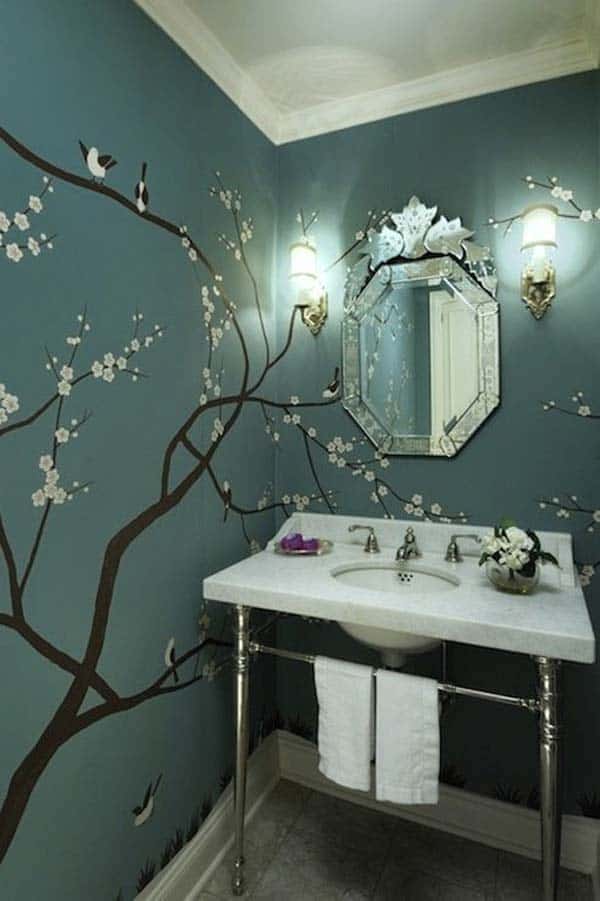 #5 create a family tree with vinyl stickers and picture frames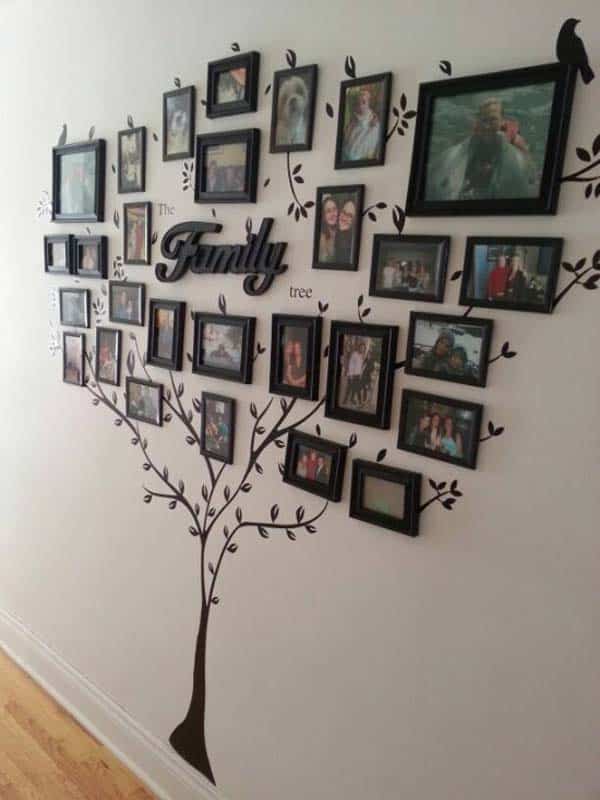 via etsy.com
#6 create a fairy tale background for your children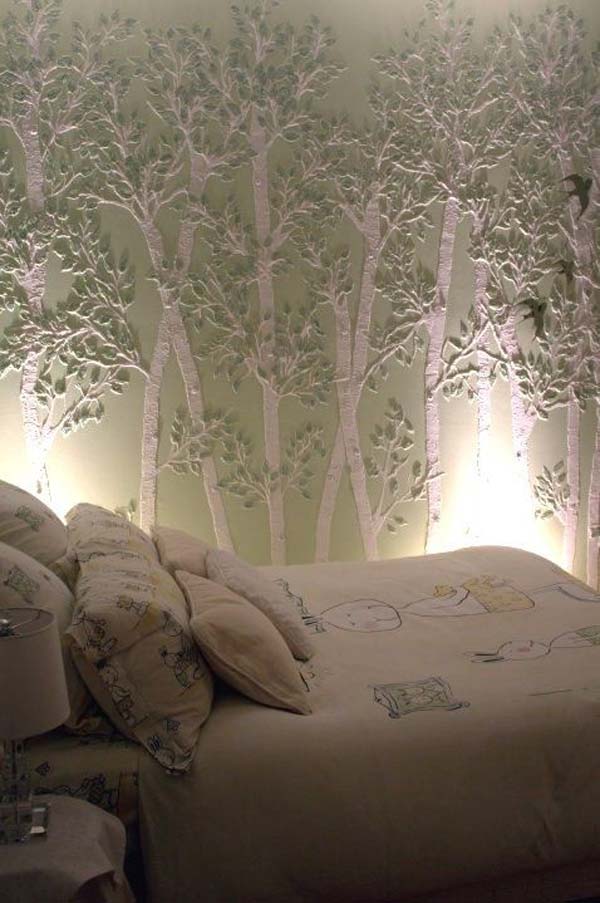 #7 use salvaged wood to create a tree that can double as shelf for your art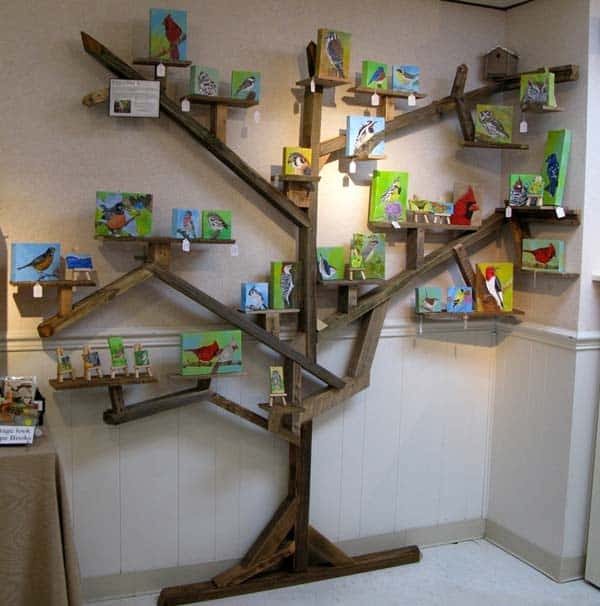 via greenblue.org
#8 graphical MANNER to invite your child to climb a tree towards the attic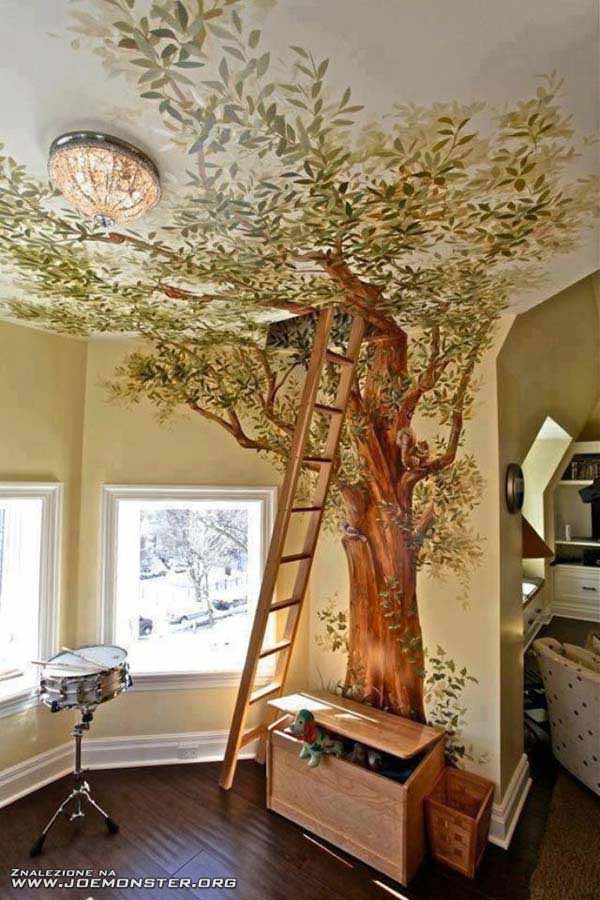 via joemonster.org
#9 delicate beautiful white VINYL tree on teal BACKGROUND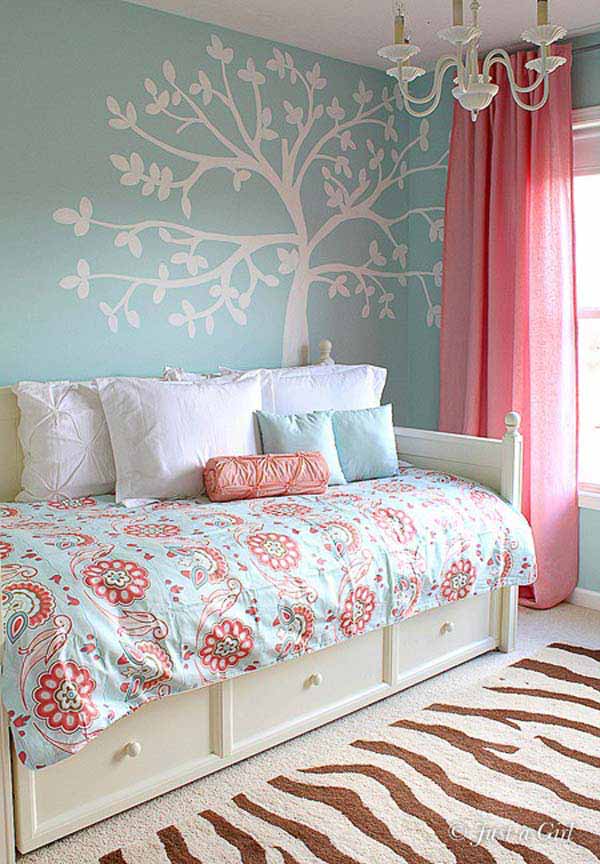 via justagirlblog.com
#10 sculptural wood piece brought indoors beautifying the interior design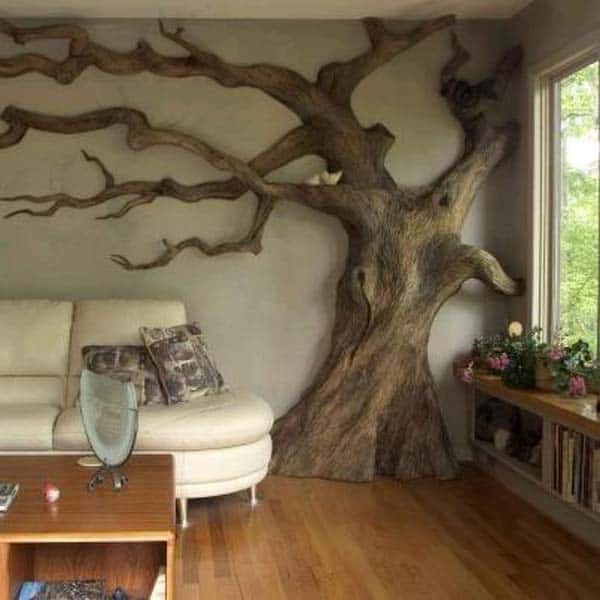 #11 iron metallic pot holder displaying greenery creatively
via yohyoh.com
#12 use birch branches as wall dividers simulating a forest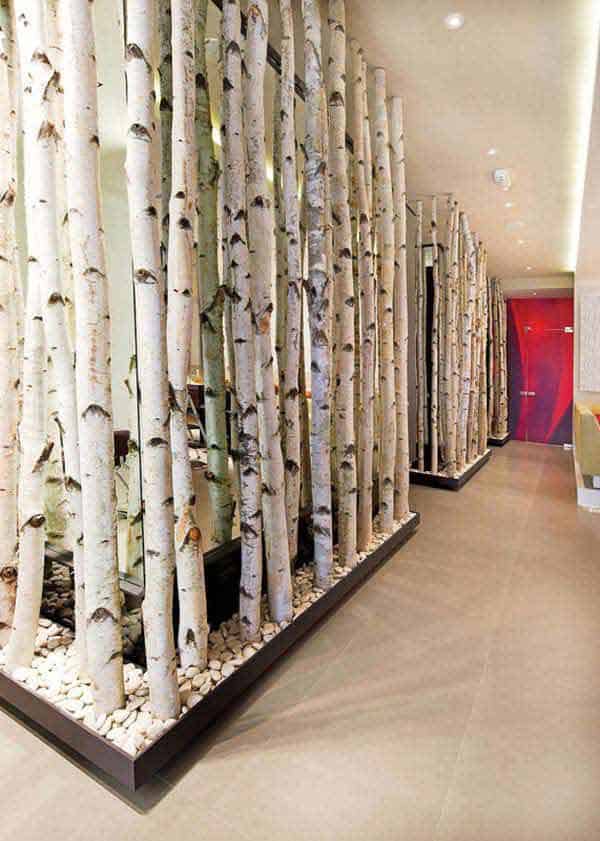 via homedit.com
#13 create a context for happy and joyful dreams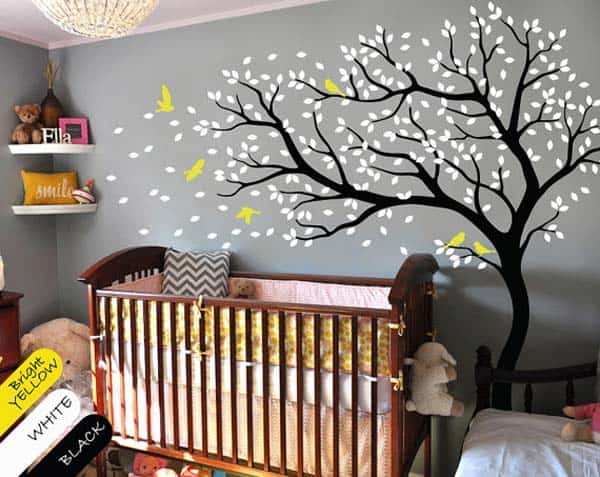 via etsy.com
#14 salvaged wood tree design blossomed thanks to creativity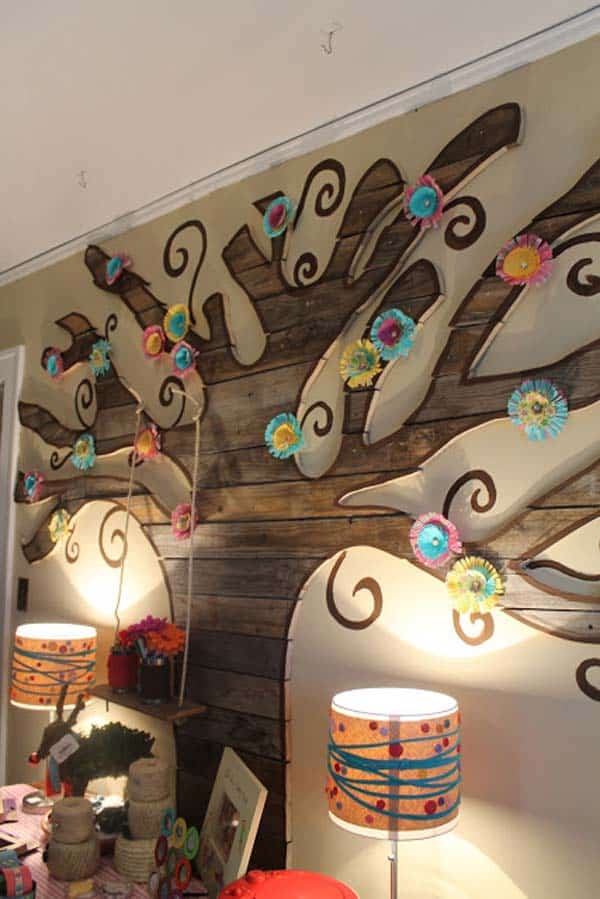 via hammersandhighheels.blogspot.com
#15 paint a tree by hand and use natural branches to put items on it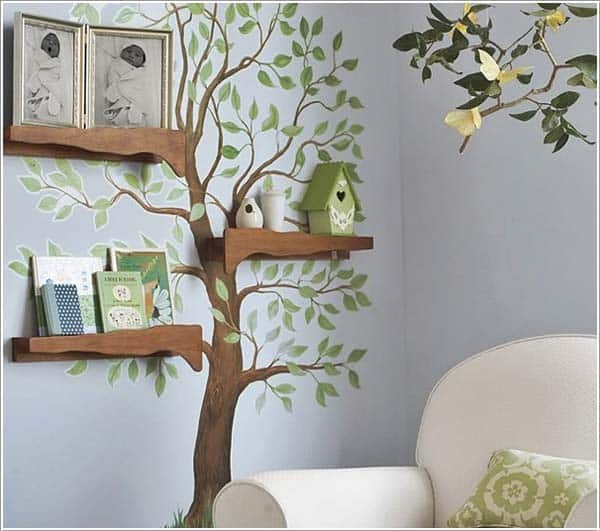 via homedecomag.ro
#16 use bottoms to add color to a tree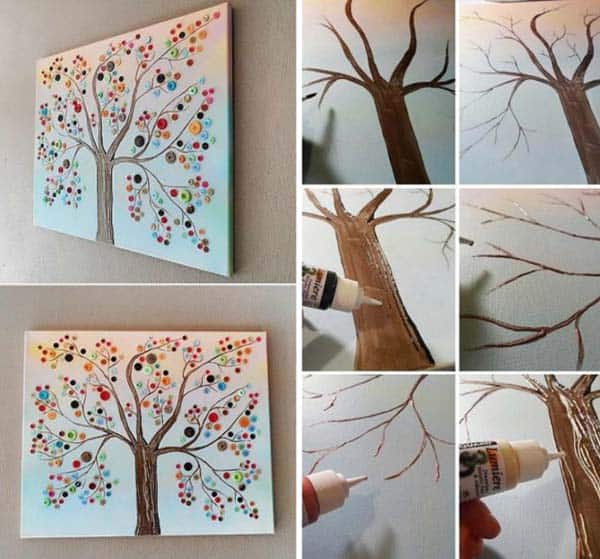 #17 creative tree shaped bookshelf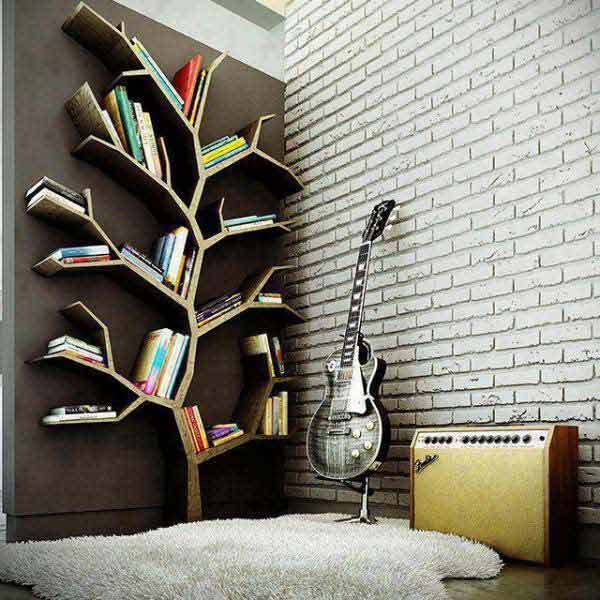 #18 recycle paper creatively into tree wall decor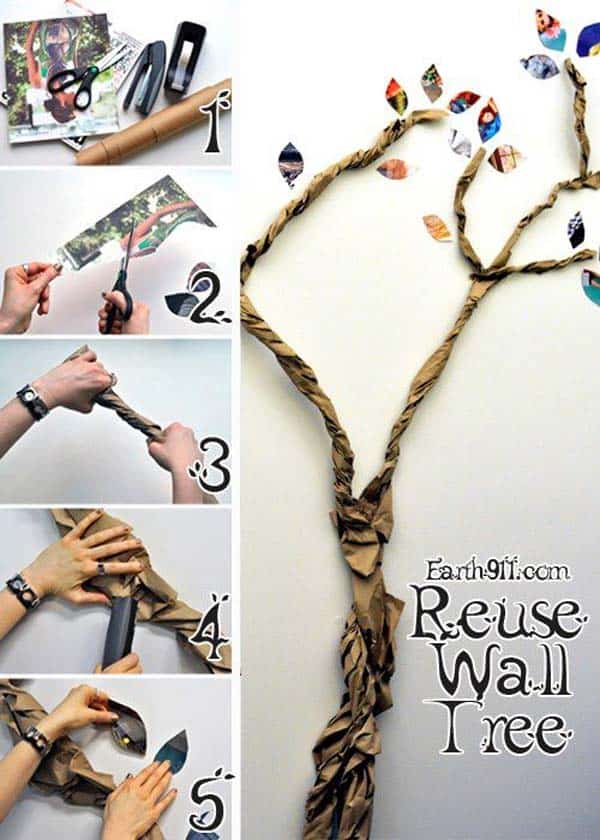 #19 branches and twigs sliced used in fantastic tree decor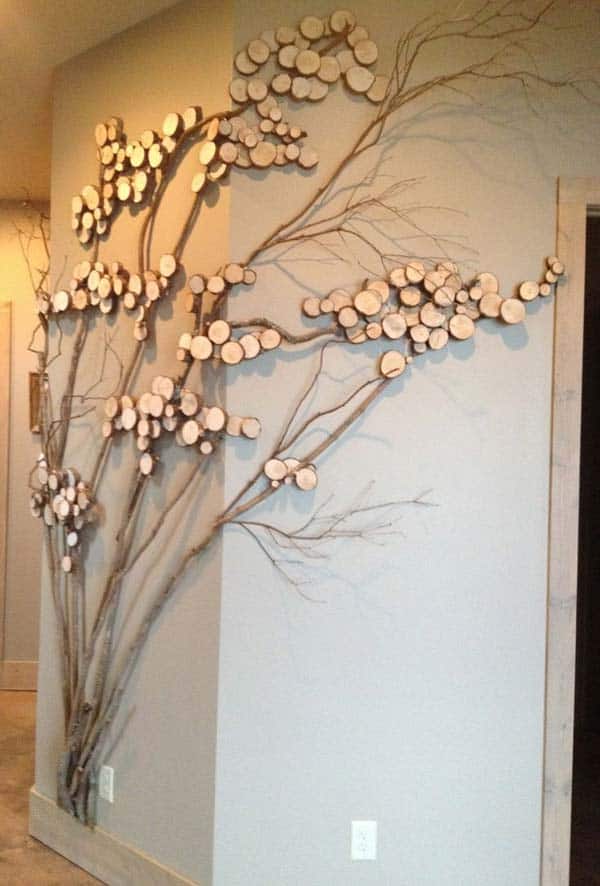 #20 sculptural branch decorating a gray wall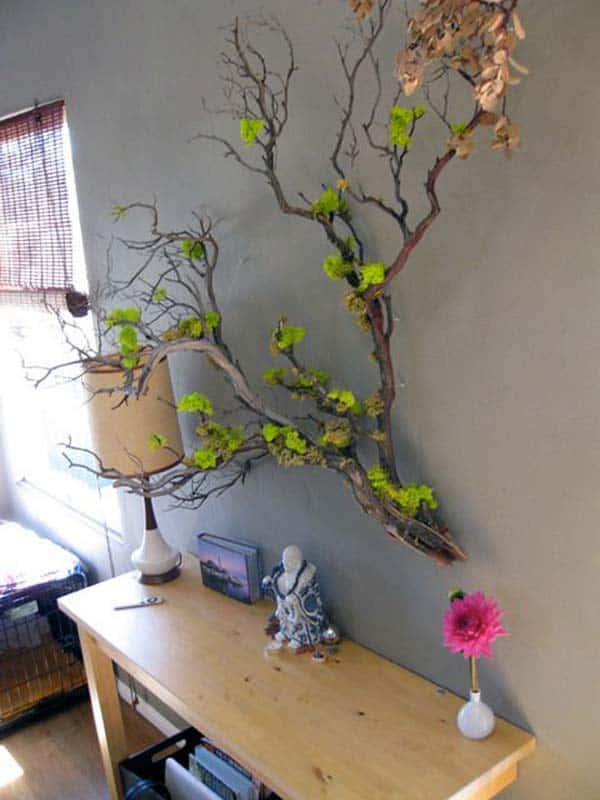 #21 jungle encouraging creativity in a play room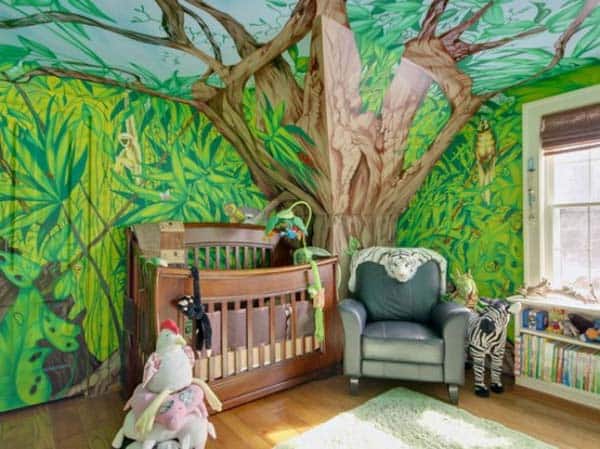 via kids-room-design.blogspot.com
#22 neat hammock suspended by the branches of a painted tree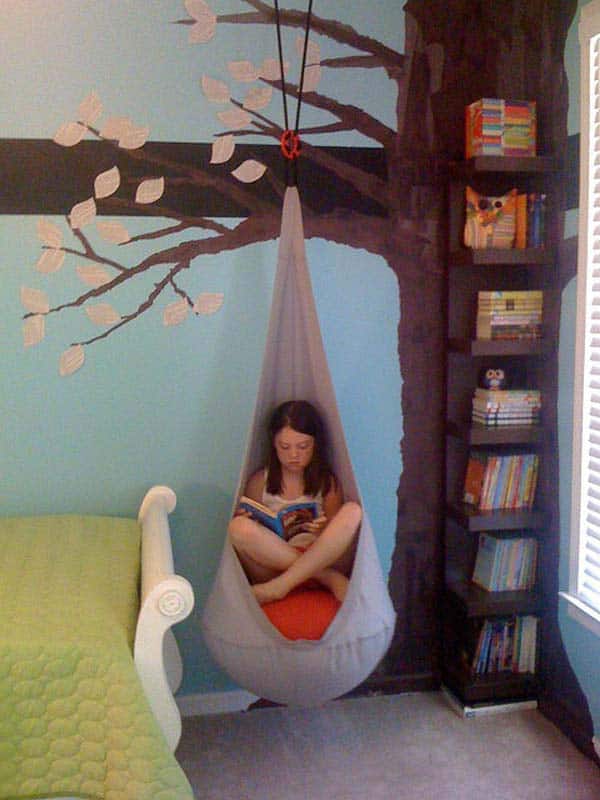 via swiftsorchids.com
#23 birch tree paintings emphasizing an interior decor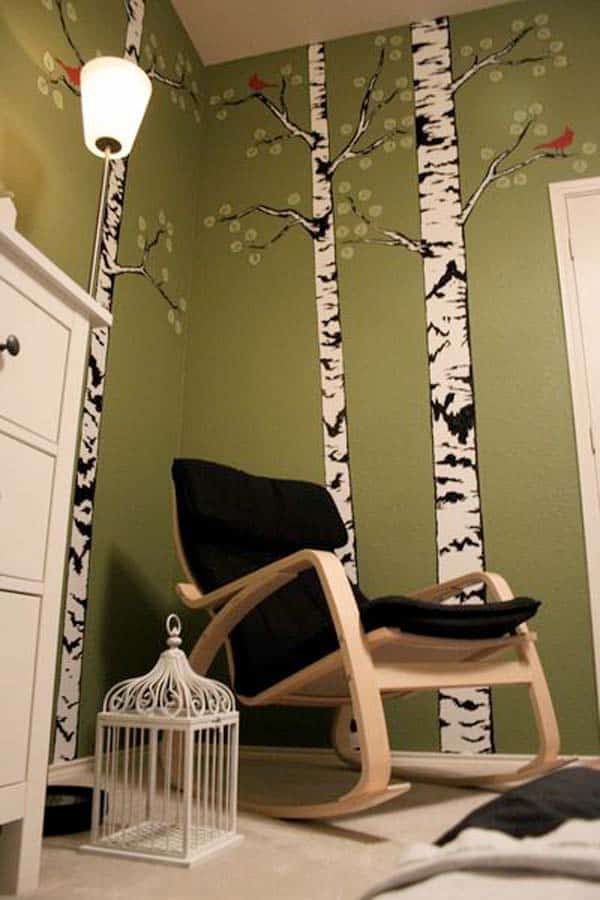 #24 winter scenery beautifying children room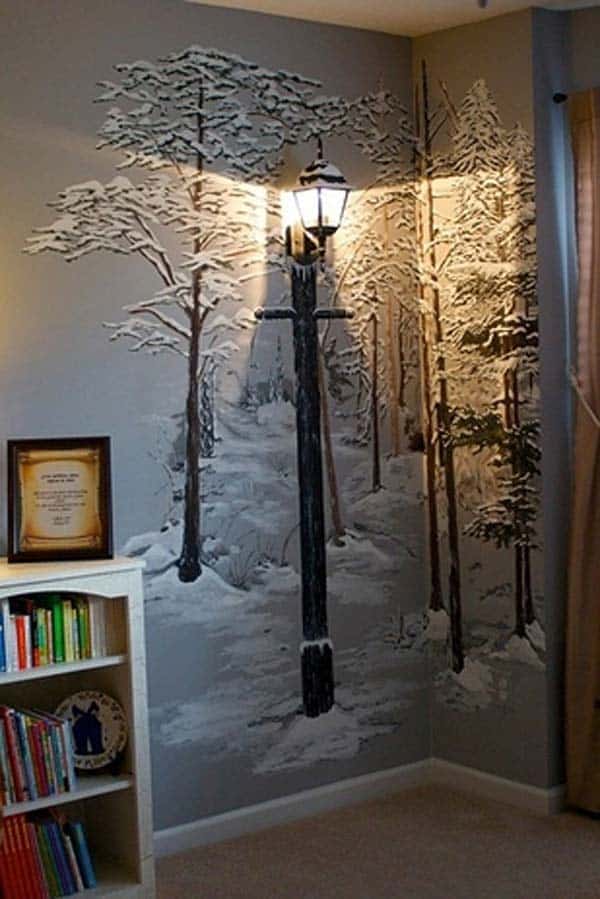 via constantchatter.com
#25 mosaic wall art depicting beautiful trees and flowers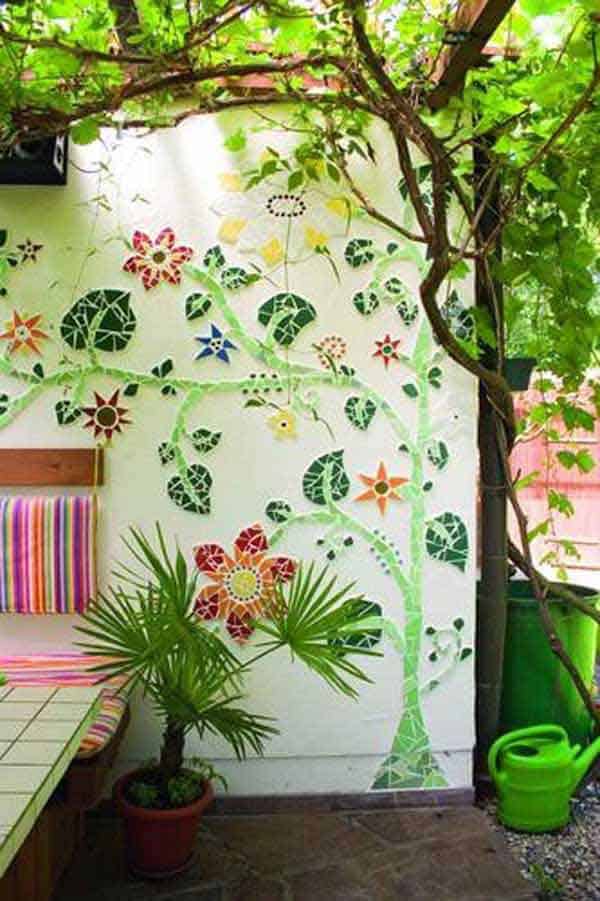 via mosaicdesignideas.com
#26 stone fence illustrating a stylized tree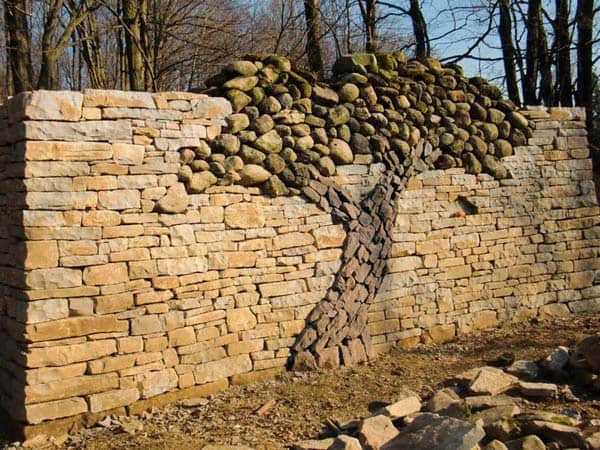 via thinking-stoneman.blogspot.com
#27 creative green tree BOOK SHELVE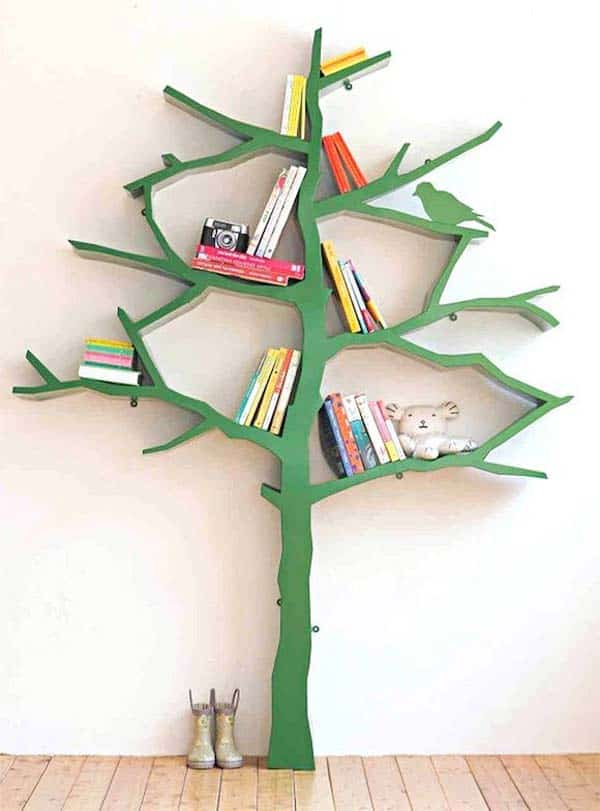 #28 tree illustration in a simply beautiful nursery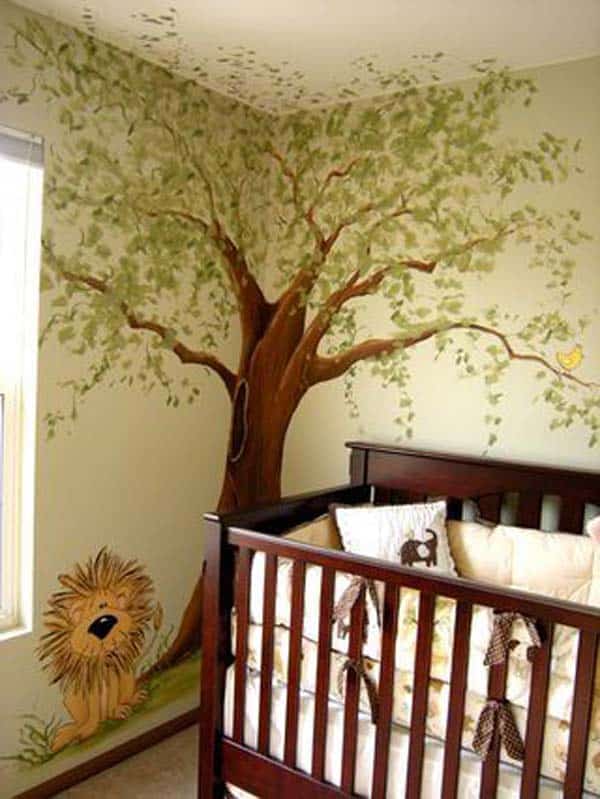 #29 tree shaped string lights keeping imagination lighten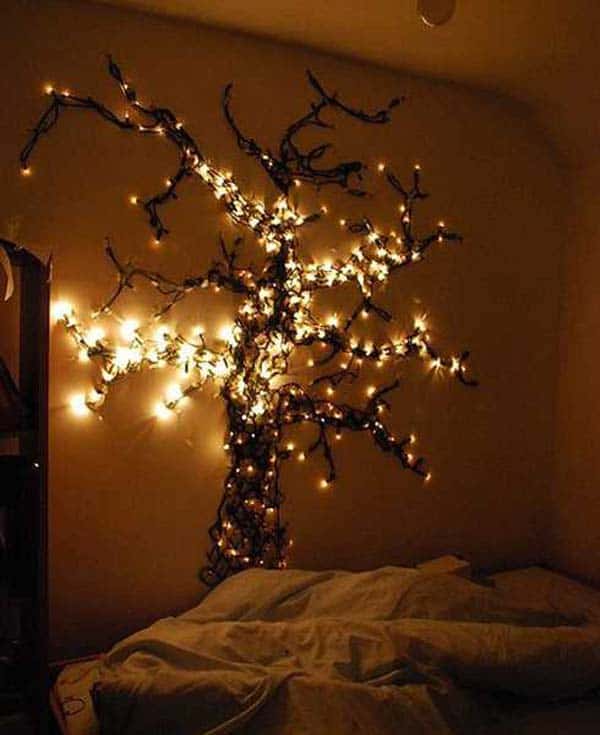 #30 simple colored paper fall decoration to realize with your kids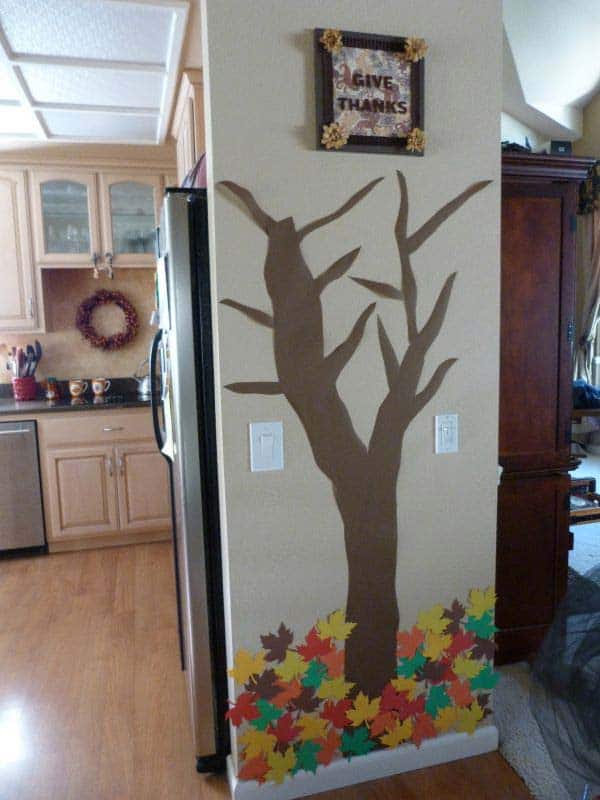 What do you think about this beautiful wall tree decorations? We would love to hear your opinion on the subject in the comment section below.