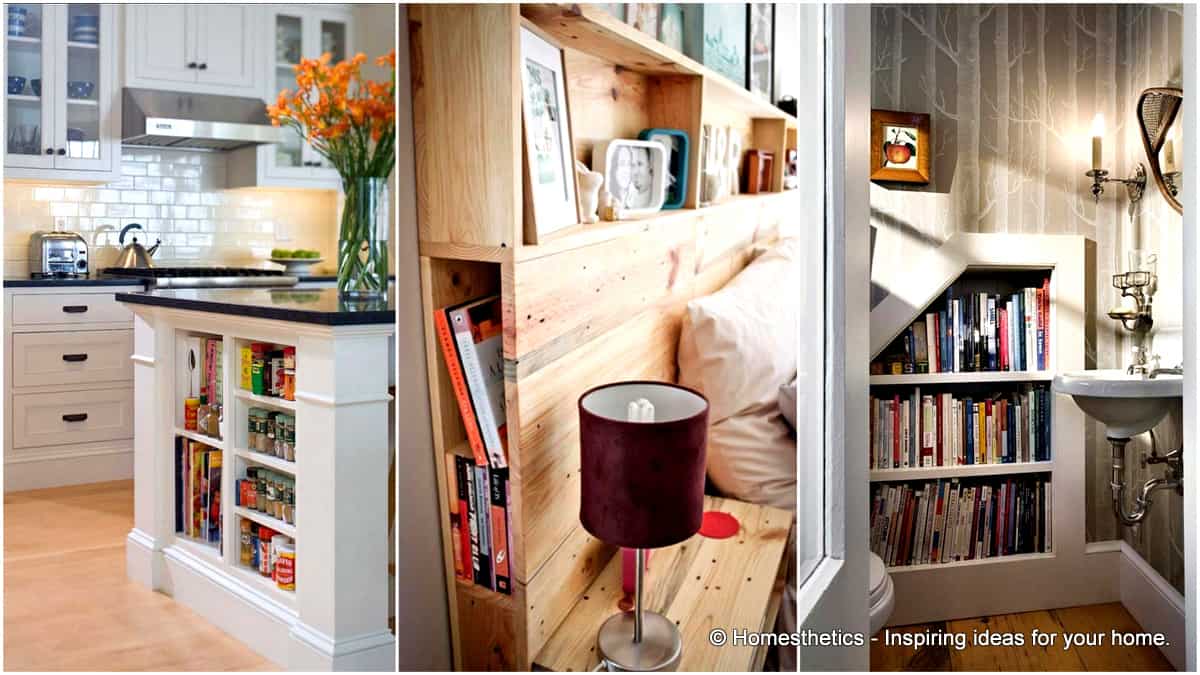 A reader really cherishes his books and he is known to be surrounded by them all the time, taking advantage of every moment to feed his imagination through reading. A wonderful thing to know, a wonderful activity to practice.
A true bookworm sculpts the space around him for this splendid activity, he searches for smart ways to store books around him, he creates reading nooks and has distinct reading spots that he simply loves in his home, in his town and even a special position to read on the bus if he gets the pick.
In your shelter however you get to pick every-time and from a bookshelf nestled in your kitchen up to spa bathroom libraries or hallway tiny reading reserves you have thousands of opportunities to design to your advantage. We have selected just 22 ingenious ways to store books in the comment section below but their relevance speaks for themselves. Cast at the gallery below and leave your valuable feedback in the comment section below.
Ways To Store Books Around You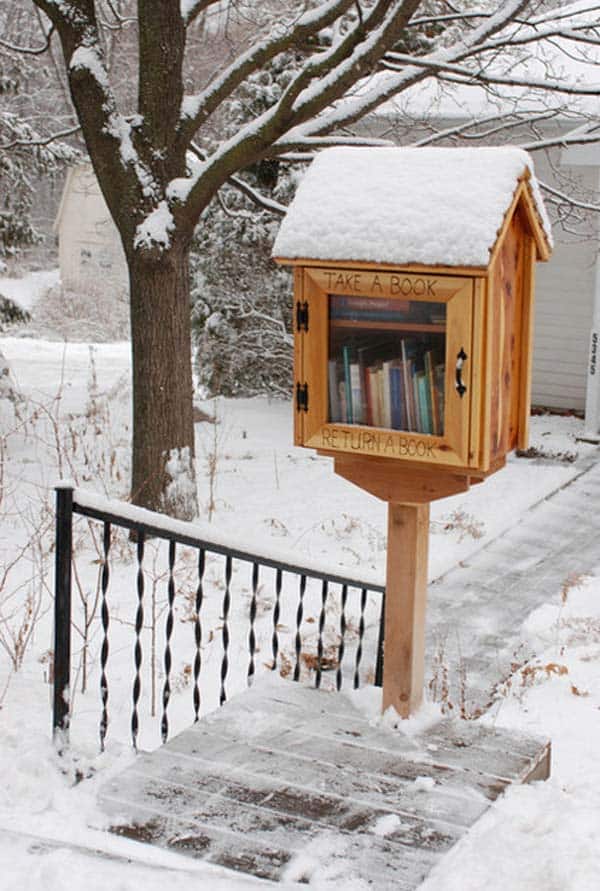 #2 create a small corner library in your home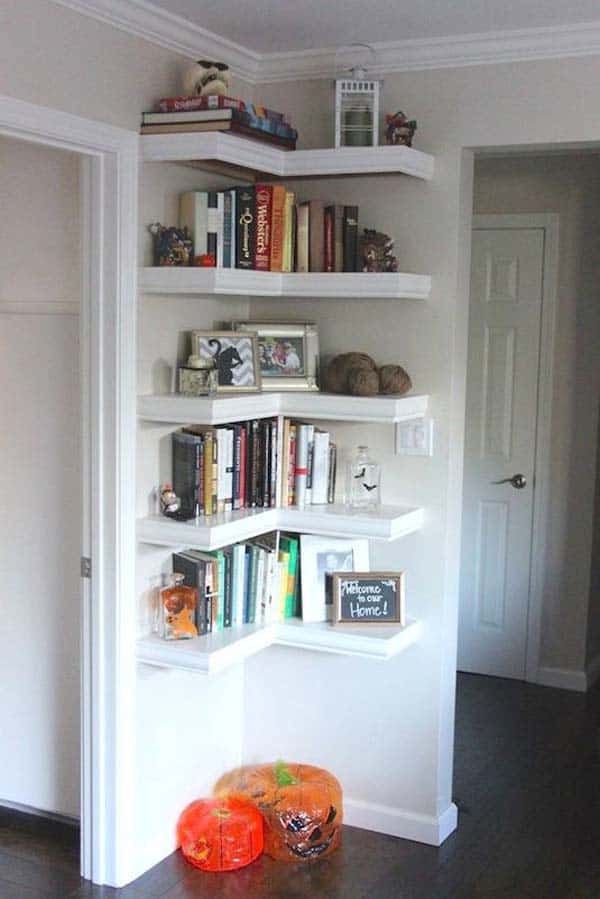 #3 create a window reading nook that hosts books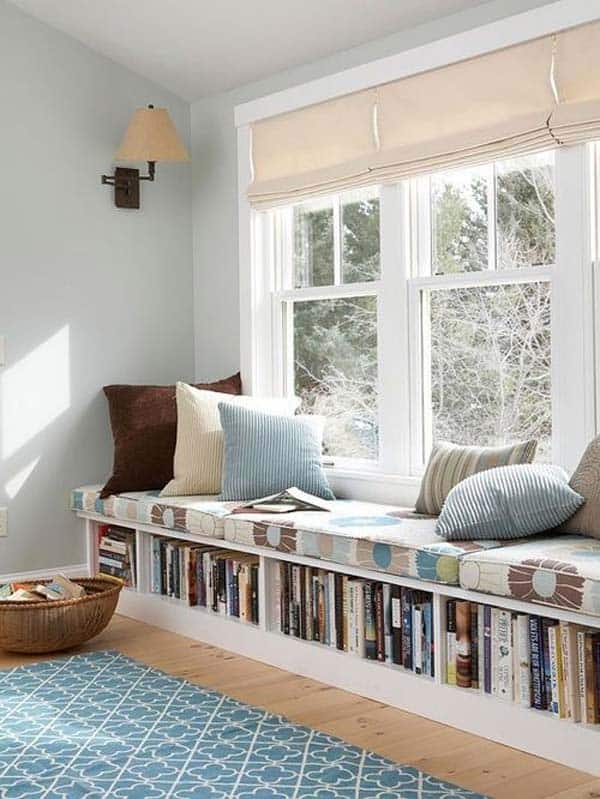 Source: bhg.com
#4 use inactive space Creatively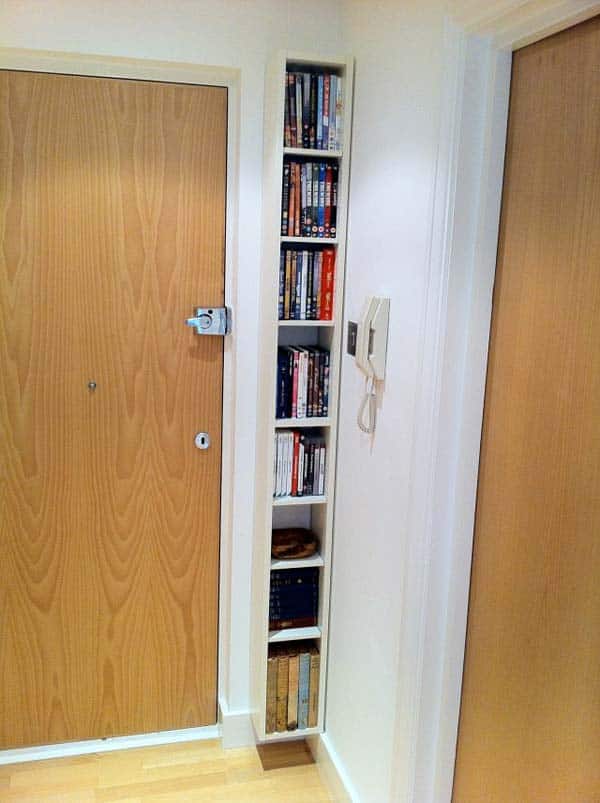 Source: darncrafty.wordpress.com
#5 create a neat tiny library in the lavatory adjacent to your staircase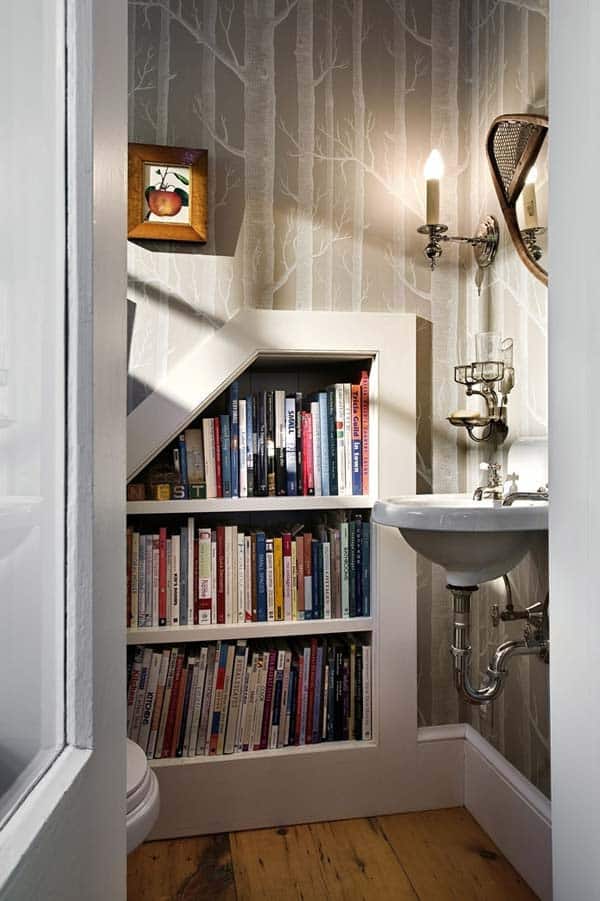 Source: smithandvansant.com
#6 shelter books in your kitchen isle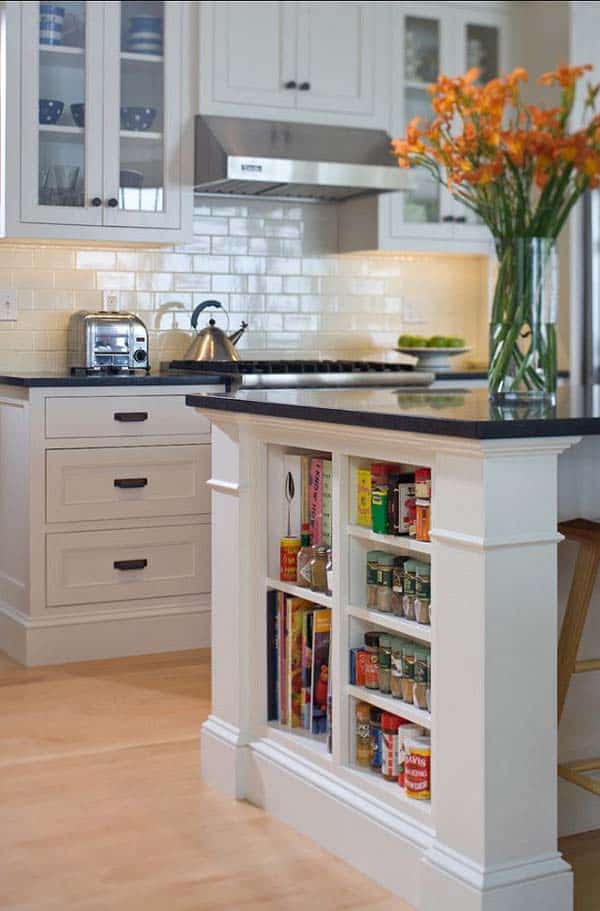 Source: homebunch.com
#7 upgrade your headboard with functional shelving for books and memories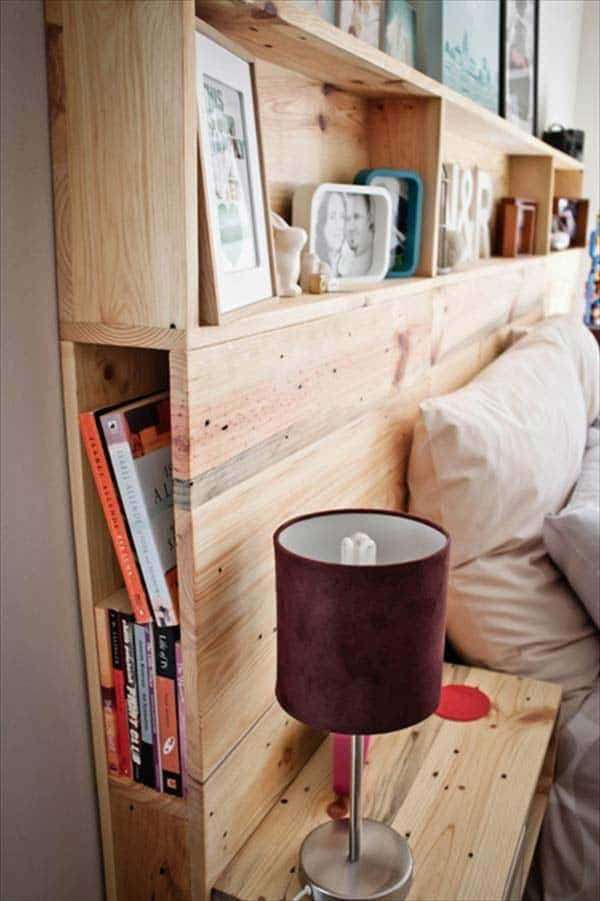 Source: diyandcraftsideas.com
#8 extend your vertical space in transition spaces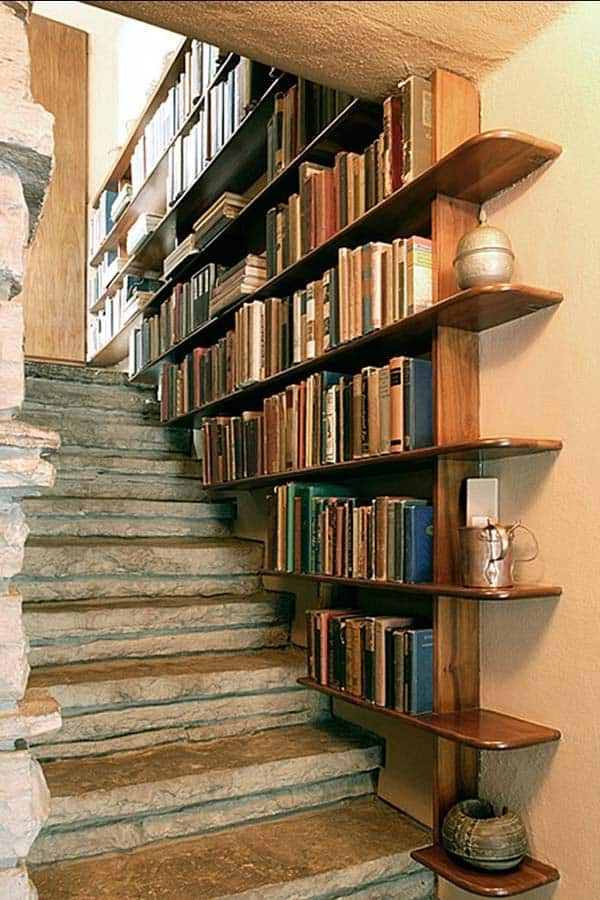 #9 use a wire spool to create a spinning book unit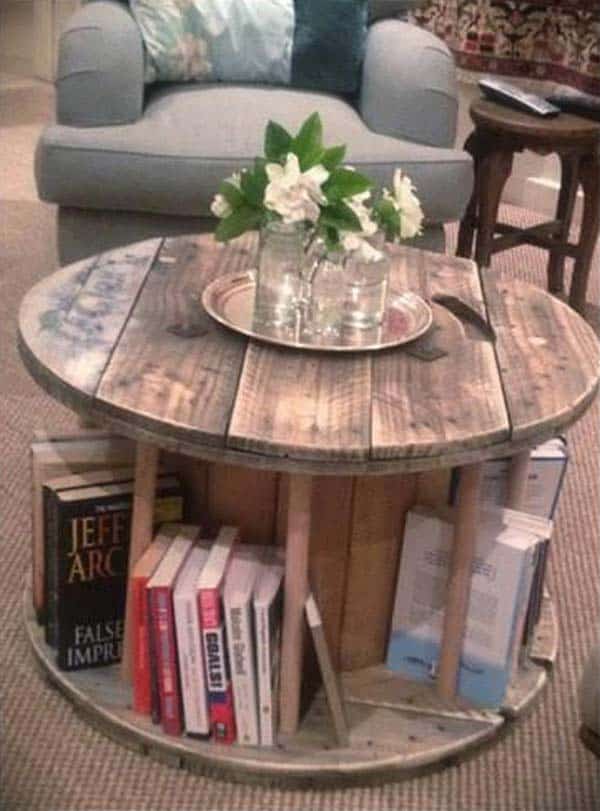 #10 store books at your grasp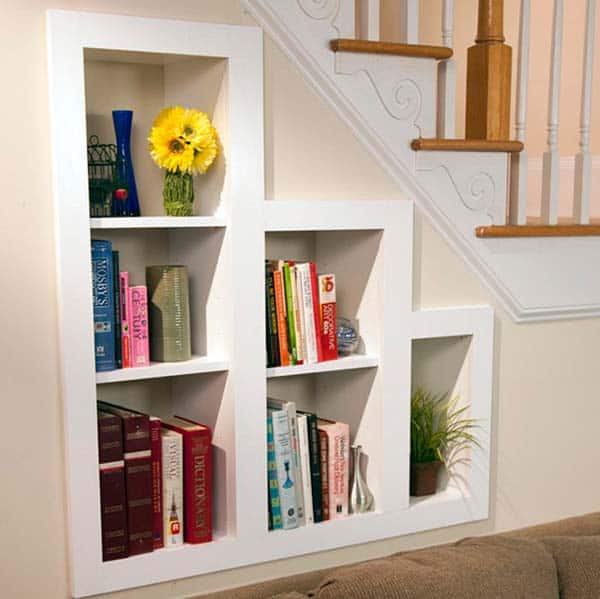 Source: lowes.com
#11 create a bed-end Storage unit and shelter books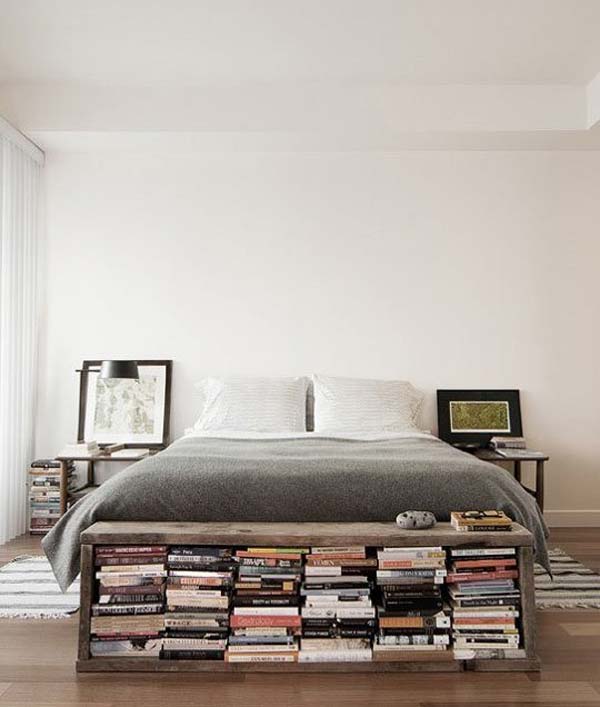 Source: apartmenttherapy.com
#12 transform your home spa into a place of supreme relaxation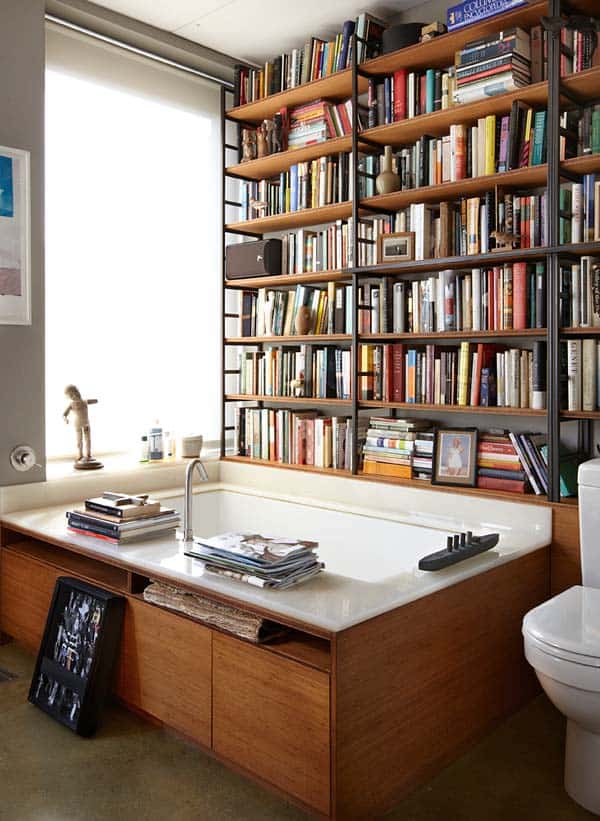 Source: fsgworkinprogress.com
#13 wrap your living area in books and knowledge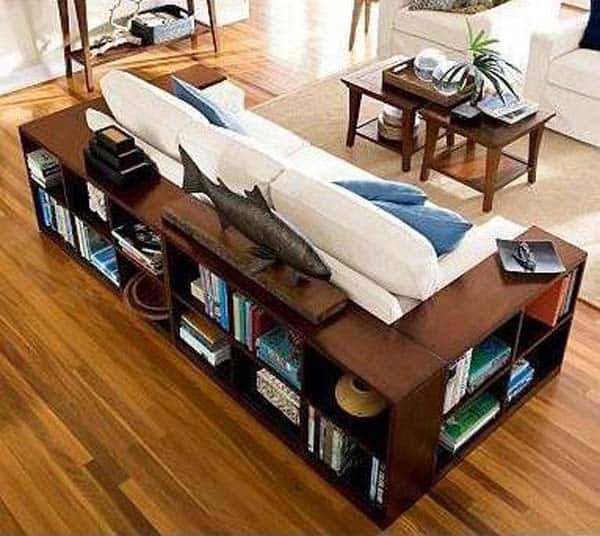 #14 a smart staircase design can shelter thousands of volumes
Source: levitate.uk.com
#15 nestle books in vertical space without cluttering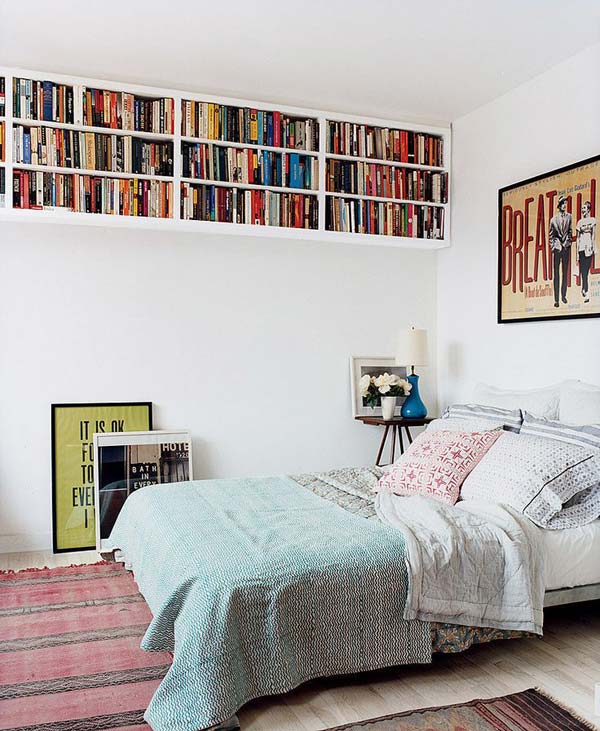 Source: casasugar.com
#16 adorn your hallway with books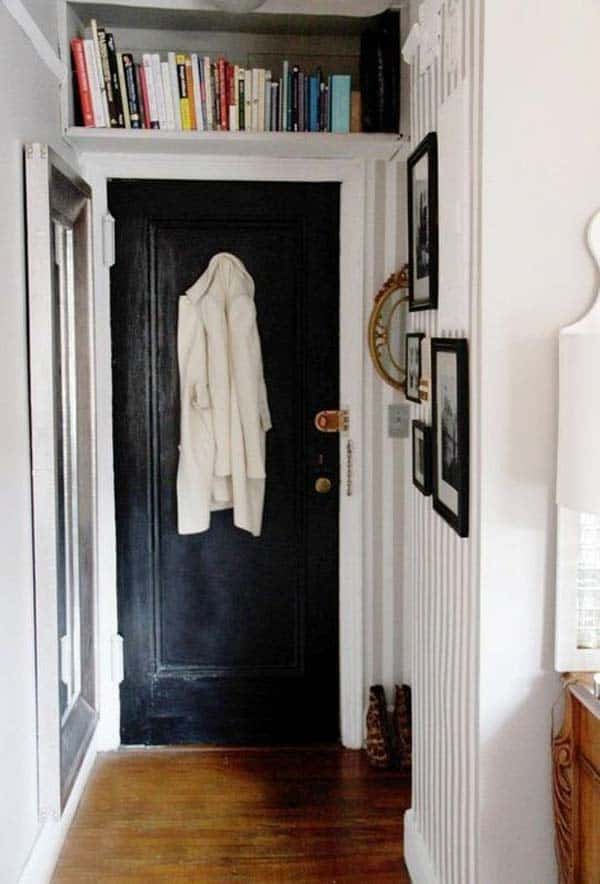 Source: apartmenttherapy.com
#17 every space can be put to good use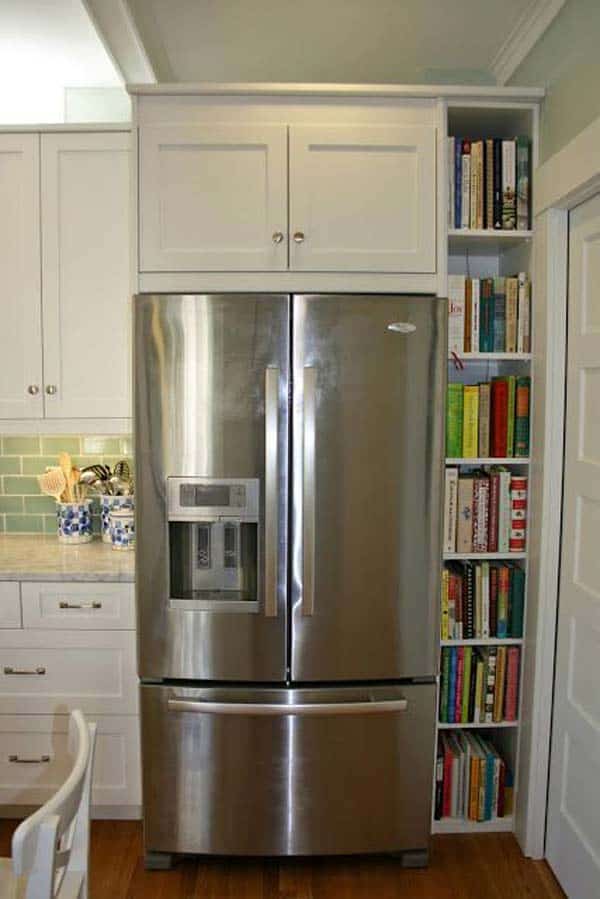 Source: thevintiqueobject.blogspot.ca
#18 create BOOKSHELVES under your staircase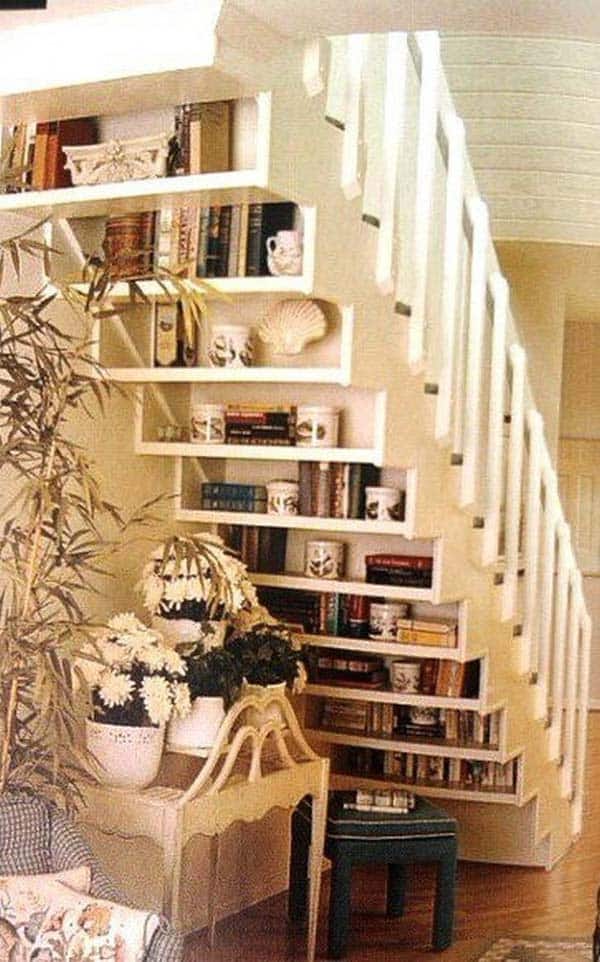 Source: quora.com
#19 add storage space to your headboard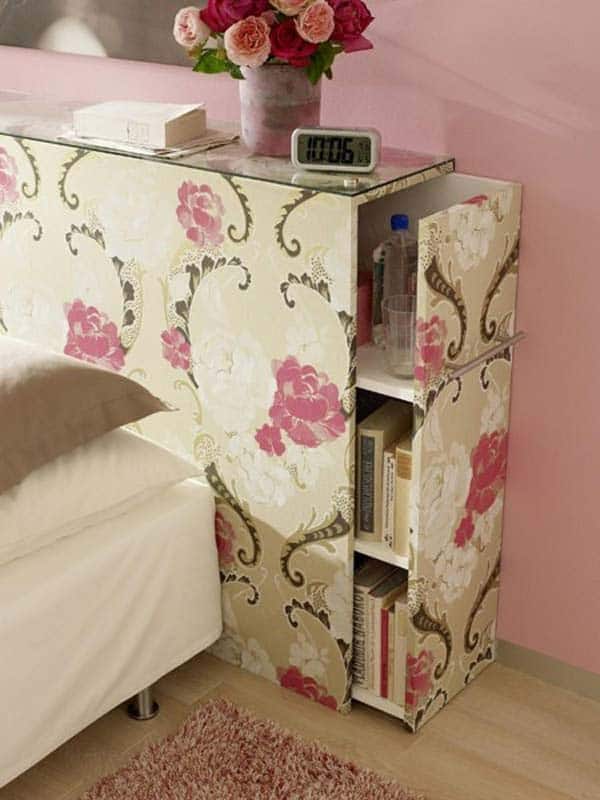 #20 add a library in your hallway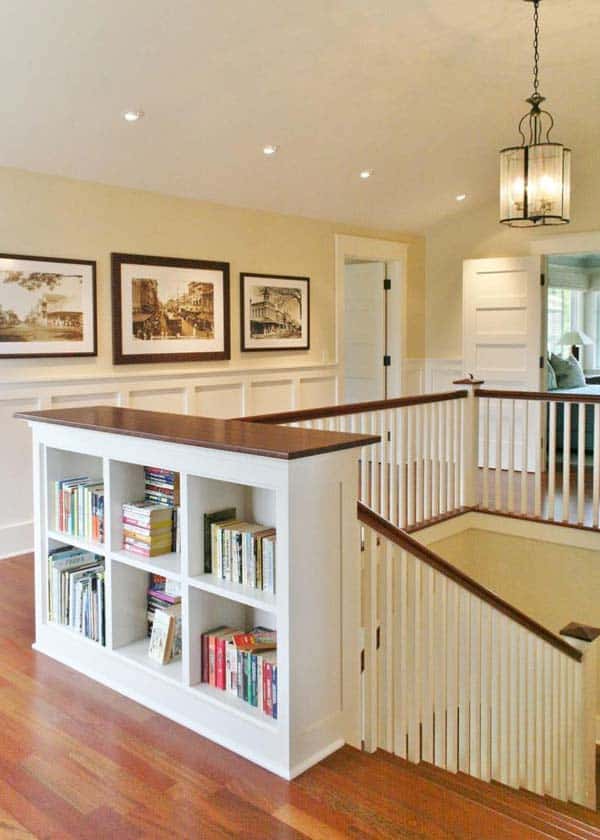 #21 round corners in your home with books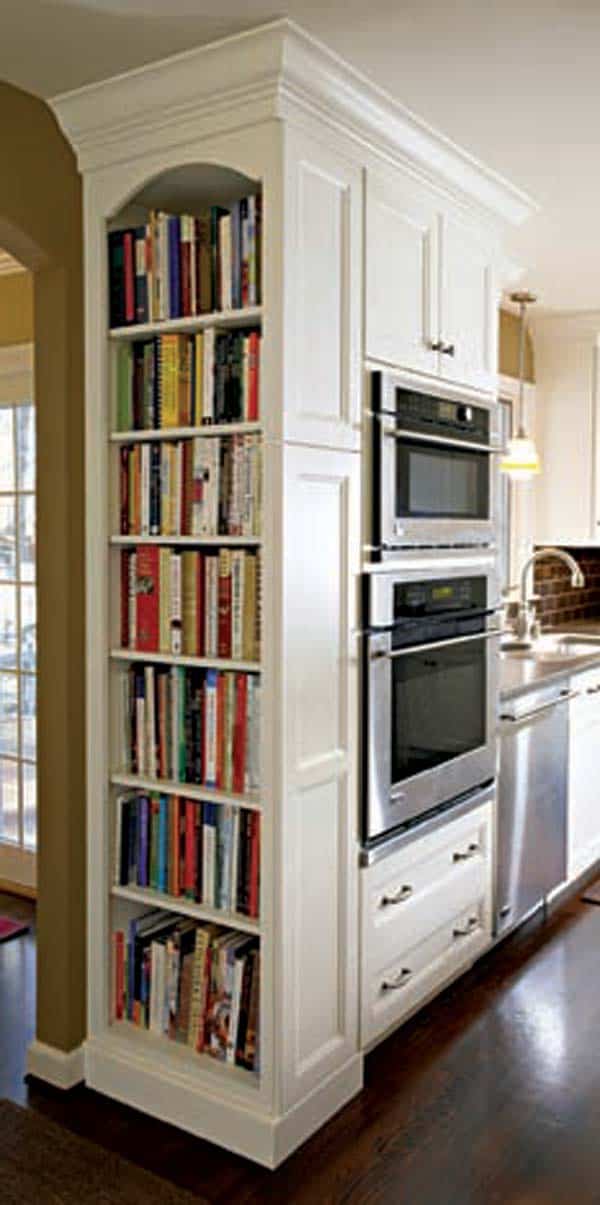 Source: oldhouseonline.com
#22 use versatile furniture that can store your books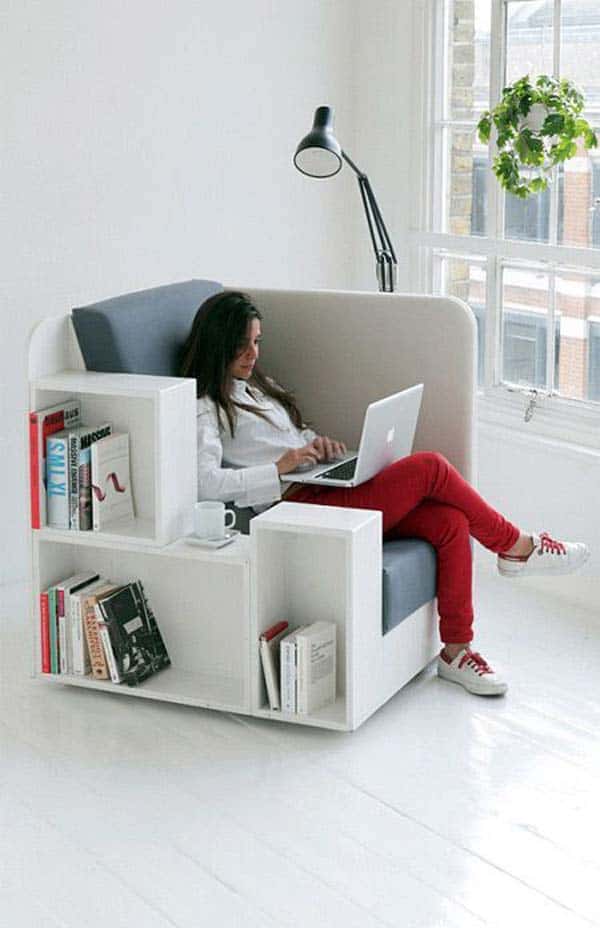 Source: designer-daily.com
What do you think about these smart ways to store books around you? We would love to hear your opinion on the subject in the comment section below.
Related Articles
8 Best Cartooning Books For Artists Today
11 Best Perspective Books Right Now
43 Wire Art Sculptures Ready to Emphasize Your Space
21 Best Manga Drawing Books to Check Out Right Now
16 Best Maya Books for Beginners & Professionals Alike
22 Best Drawing Books for Beginners 
11 Best Adult Coloring Books That Will Color Your Mood
11 Best Color Theory Books for Artists Everywhere
8 Best Cartooning Books For Artists Today
Best Watercolor Painting Books Everywhere | Beginner to Expert Grade