Drawing is much more than just putting pencil to paper and sketching what's in front of you. 
Professional artists will tell you that it's a medium for exploring human emotions and evoking real-life feelings in a 2D medium. So, you can understand the challenge that artists face and realize now why famous paintings sell for millions.
If you're a budding artist looking to make a name in the world of art, it would be best to read a few books about drawing concepts and techniques. To help you, we have narrowed down the 50 best drawing books for beginners that explore various ways of bringing art forms to life.
50 Best Drawing Books For Beginners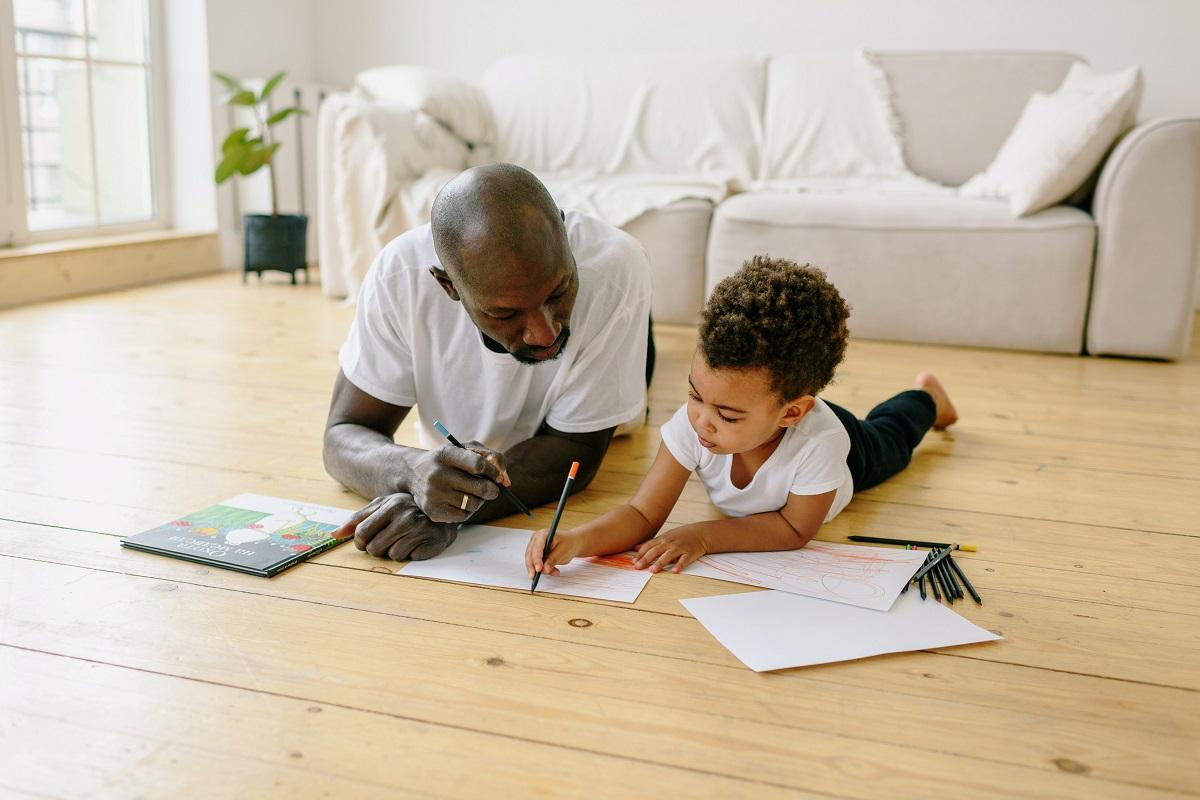 To become proficient in different drawing techniques, it's important to practice, and that's where Bert Dodson's book comes in handy. It focuses on simple techniques so that you can create your own style.
All the techniques are easy to follow and suitable for new artists to help them apply clean strokes by controlling the movement of their hands and elbows. You'll find that the realistic drawing exercises have been divided into several lessons for quick understanding.
This book acts as a portal to the world of professional artists, especially for budding painters who need to practice realistic drawing exercises. Published in 1979, it's a bestseller in the USA and has been translated into several languages.
The author, Betty Edwards, taught at California State University and has provided essential tips and tricks to be a successful painter. There's even a section about using the left and right sides of the brain to good effect.
Every famous artist was once a beginner, but you will have a slight advantage because they didn't have the luxury of reading this book. Written by Mary and Mark Willenbrik, it will help improve your drawing skills in short, effective strokes.
All the methods in this book are pretty straightforward, while the narrative tone is simple. We came across several useful tips that will help you grasp the basic art forms and styles with ease.
Novice artists who one day aspire to bring various art forms to life will love this book by Claire Watson Garcia. You can learn to draw nature, people, still life, objects, textures, and basic shapes. The best part is that it has a separate section on charcoal shading and graphite pencil sketches for drawing realistic portraits.
To make your drawings stand out, it's essential to understand the interplay between light and shadow. We recommend studying the techniques in this book by Richard Yot, but don't worry because it's not difficult to understand. The book isn't filled with complicated terminology despite talking about technical concepts.
It's perfect for creating detailed illustrations in visual art and proves to be a valuable resource for animators, photographers, novice artists, and professional painters.
At times, the best way to leave your mark as a painter is to look at things from a different perspective. And to explore new drawing techniques, you can read this book about perspective drawing, which contains more than 250 line drawings related to the vanishing point and horizon.
Ernest R. Norlingod discusses the importance of seeing things at eye level to create shadows, shapes, objects, and figures to build your foundation as a painter.
Another bestseller for art study is this book about drawing objects and figures by taking inspiration from real life. If you're committed to gathering practical knowledge, then follow the exercises carefully crafted by the author, Kimon Nicolaides, from his experiences.
Having learned from stalwarts like Sloan, Bridgman, and Miller, he explores his passion for teaching art in this detailed book. We found that it's ideal for beginners and slightly advanced painters.
As far as figure drawing books go, the Vilppu Drawing Manual is one of the best and helps beginners make life drawings with ease. The author was employed at Disney for 15 years and passed on his knowledge by writing this comprehensive art course.
We found that the three main topics in this book are: gesture drawing, form construction, and hand action.
As professional painters will tell you, there's no need to look far for inspiration because humans are some of the most interesting subjects. If you want to draw a life-like human figure, we recommend Andrew Loomis' book to make this seemingly difficult task easy.
He details the intermediary steps involved in the process so that you can draw figures by maintaining the correct proportions of different body parts. Even though the methods described might appear outdated, they are extremely useful.
Serious art teachers will always encourage you to travel because there's so much to see and paint. But don't forget to carry this sketchbook to capture the emotions of different places and their people. Instead of taking photos, this old-school technique of recording memories will help you develop human connections.
Thanks to its unique combination of lessons, the book discusses the techniques for painting nature, the environment, and urban scenes.
Suppose you chance upon an interesting scene while on a beach and want to paint it, but don't know how? It so happens that artists often fail to replicate the objects in front of them, so this book helps make that easier. We believe it's ideal for sketching objects in still life and explains how to add detail with each stroke.
This book written by Terry Rosenberg and Peter Stanyer will be a great reference material for serious art students. It extensively discusses drawing skills involving space, shape, light, and texture. 
Several fun exercises keep you engaged and prove most suitable for artists who have some proficiency. You'll especially love topics covering landscape, movement of figures, abstract subjects, and still life.
If you're a budding storyteller, this book will hold great value for your career. It's one of the rare books for graphic novelists who wish to engage with the audience through their illustrations. And, thanks to Marcos Mateu-Mestre, a comic artist himself, you'll get to know about composing engaging shots through single images.
Apart from art techniques, readers will have clarity about choosing a relevant topic and using light to depict day/night scenes.
The absolute beginner should know that drawing and painting are two different mediums, even though they share many similarities. And to learn about them both, order your copy of this book today since it highlights how drawing and sketching can improve your painting skills.
You'll find hands-on lessons discussing charcoal and pencil sketches by drawing lines, scales, patterns, depths, contours, and perspective exercises. Best of all are the multiple color illustrations to describe art-making.
Drawing doesn't simply mean sketching nature or still life; in fact, model building is one of the most interesting concepts covered under drawing fundamentals. You can read this book which focuses primarily on design and the various model processes of rotations, volumes, and ellipses.
We loved the images and video tutorials that made the different techniques easier to understand. 
This is another book by Andrew Loomis that discusses the artistic techniques of drawing different body parts. To be more precise, he talks about the skills needed for drawing heads and hands by developing your perspective through the topics covered in the book.
All the methods are pretty simple, and you'll get a clear idea of how to sketch a proportionate human being with heads and arms that don't seem out of place.
Although there are several books on figure drawing, very few tackle the subject from an anatomical standpoint. Michael Hampton understood this and believed that knowing about human anatomy would help people sketch life-like figures. The book discusses the mechanical techniques of sketching a human figure, and you can also transfer these techniques to other mediums.
It is divided into several sections for easy understanding and explores various skill sets for the benefit of budding artists.
No, we aren't reviewing the same book twice – this is a different book by Steve Huston that explores figure drawing. You'll learn how to add detail to artwork, thanks to the author's instructions and advice to focus on the tiny things.
It's a comprehensive guide for intermediate and advanced artists discussing the importance of gesture, light, perspective, and structure. Most importantly, you'll find artworks by famous artists for inspiration.
As we have discussed earlier, it's crucial to know the human anatomy for figure drawing, and this is another book that believes in that school of thought. There are diagrams and photos, including translucent overlays, to help you understand the skeletal structure.
Sara Simbet explores the various muscle groups and encourages artists to capture the balance, poise, and grace of the human form. And all the illustrations are pretty detailed to help you draw a model accurately.
Beginners can read Andrew Loomis' book – Successful Drawing, which explores a realistic and clean style so that you can master 3D drawing. He discusses some pretty advanced skills related to proportion, planes, perspective placement, and patterns in the book. 
We especially liked the emphasis on light and scale, the major components of three-dimensional drawings. After reading it, you should have a better idea about construction, character, contour, consistency, and conception.
Whenever we think of people, we think about adults, but Barbara Bradley teaches us that even babies and teenagers can be intriguing and fun subjects. The professional artist was a Director of Illustration in San Francisco for the Academy of Art College. So, you can trust her when she discusses how to realistically draw people and their clothing in this book.
Particularly interesting is the attention to detail, with regards to the folds on clothing and how they respond to the environment.
Circling round to anatomy again, this book talks about surface anatomy and how it's influenced by anatomical infrastructure. In short, Joseph Sheppard's book discusses figure drawing from the point of view of muscles and bones related to their position and movement.
It's pretty interesting, and artists get to examine the surface structure of live models. You can view a finished figure in two forms – its muscles and skeletons.
Master artists need to be aware of their surroundings and how it holds their drawing together, believes Eliot Goldfinger in the book Human Anatomy For Artists. It's considered by many artists to be the definitive guide for drawing a human figure.
The author is a well-known sculptor and has experience drawing bones, muscles, and skeletons. This book analyzes the human form in detail and discusses all the essentials for drawing realistic figures. 
Even though the title may sound complicated, this is not a scientific or medical-themed book. It's pretty easy to read, thanks to the life-like illustrations of models in different poses, coupled with the position of their muscles.
Like the previous book, you also get to understand the surface anatomy of the human figure through photos and illustrations. Arthur Thomson has years of art experience and knows how to convey a thought easily.
An often unexplored technique is drawing with pens, as it delivers a vibrant appearance unmatched by most pencils. But a valid concern among artists is that they won't be able to erase the lines, which is where this book proves useful.
It provides an in-depth view of using pens and has several beautiful drawings to awaken the artist in you. We read the book and found it thoroughly entertaining due to the lucid language.
To draw great characters, you need proper knowledge about body language, shape, facial expressions, and interactions between various elements. Beverly Johnson's book talks about all this by looking at a subject from different angles based on the setting. And there are plenty of practical exercises for much-needed practice.
Understanding the fundamentals of art involves having a working knowledge of the various theories, concepts, and conventions. But don't worry, you can refer to this book to become a successful artist, owing to its diverse topics, such as the rule of thirds and divine proportions.
You'll also find discussions on subtle nuances for depicting human emotions.
Life drawing involves accurate representations of the human body on paper, for which this 100-page book comes in handy. There are detailed instructions about tone, texture, position, line, and shade. Beginners will love the step-by-step depictions, especially since it doesn't have complicated terminology to overwhelm them.
We often get caught up with drawing a perfect landscape or a human face, but even drawing from imagination has its challenges. This book talks about sketching creatures and monsters and displays the work of 50 artists from across the world. You'll find the mechanical structures of dragons, fairies, etc., represented in black and white.
Alongside figure drawings, one of the important techniques to learn for a serious artist is how to draw portraits. This book focuses on the essential steps of portrait drawing to make it easier for beginners by exploring different techniques and analyzing the subtleties of structure and facial expression. 
Sometimes you need ideas for drawing practice, so this book has over 1,000 art projects to tingle the little gray cells in your brain. The primary concepts covered include sketching, line drawing, building up, and completing the finished figure. It also has topics discussing famous landmarks, buildings, vehicles, and nature.
Once beginners have grasped the concept of still life drawings, they can focus on the gesture drawing process to bring human emotions to life. You should note that the entire book is a compilation of lectures by Walt Stanchfield, the famous Disney animator. Rest assured, it will help you capture the moment through sketches.
If you aren't interested in drawing, you will be now, thanks to this book that teaches artists to draw their favorite Marvel characters. To sketch the superheroes that Stan Lee conceptualized, you'll learn about shot selection, composition, character dynamics, and perspective. All of these useful traits are depicted through vibrant color illustrations.
Figure drawing isn't as easy as it seems, and you can refer to this book to learn about drawing the head and body in perfect proportion. There are tons of illustrations and a step-by-step guide, which many artists believe is easier to follow than Andrew Loomis' methods. You won't face any shortage of helpful tips.
Developing character traits is important to be well-known as an artist, and what better person to learn from than Stephen Silver, the designer of shows like Kim Impossible. This book details simple steps and explains the best drawing techniques for encouraging, guiding, and inspiring you to sketch a character.
Cartooning as concept art is an intricate form, and Christopher Hart will help you tap into your real potential through his brilliant book. You'll find simple methods to design cartoons but especially pleasing is the attention to bodies, faces, and backdrops. All these bring any cartoon to life.
For concept artists, one of the keys to drawing animations is to take inspiration from photos, storyboards, sketches, and paintings. This book by two well-known Disney animators, Frank Thomas and Ollie Jonhston, talks about the 12 principles of animation while providing helpful tips to design your own characters.
To learn all the fundamentals of designing a graphic novel, you can read this book about sketching creatures and characters from your imagination. We found many projects and exercises that you can practice for drawing any creature to bring the novel to life.
You'll also like the beautiful illustrations and tips that the author offers from his own experience as an artist.
The best drawing books often talk about how to draw, but Anthony Ryder takes a different approach and discusses what you should draw. He builds on the idea of capturing what an artist sees rather than what they expect to see. You'll especially like the topics covering life, form, shape, and lines to create realistic drawings.
To apply the fundamentals of figure drawing in real life, Mike Mattesi talks about sketching the human body in its purest form. But he also discusses how attention to clothes can elevate the artwork to another level. This book is the perfect guide for people to convey emotions through art.
An important book for art study is A Foundation Course In Drawing, with university lecturers Terry Rosenberg and Peter Stanyer co-writing it. The book contains many realistic exercises to help students grasp the concept of different art forms and apply them to their projects. It's ideal for beginners to learn real-life applications of various drawing techniques.
Any concept artist will find this book to their liking as it discusses visual development through various sketching techniques. It mostly deals with creating fantasy worlds comprising castles, forests, huntsmen, and monsters by encouraging artists to explore their creativity. However, some of the concepts about perspective might be a little complex.
This is a fairly new book published in 2007 and focuses on atmospheric perspective to explain how values and colors can add depth to any artwork. There are topics covering one, two, and three-point perspectives, while the author also deals with unique perspective-related problems like wheels, reflections, and stairs.
If you want to draw popular anime characters, you can't go wrong with this book. It's most suitable for beginners and will help you draw school girls and boys, villains, and fantasy characters. Most of all, it offers detailed insight into developing emotions and sketching accessories.
This is another popular book for drawing Manga and other fictional creatures like Pokemon to help you capture figure poses quickly. The primary discussion revolves around accurately depicting their facial expressions, shapes, sizes, and unique character traits to leave a mark on the audience.
Both beginners and advanced Manga artists will enjoy the topics covered in this book, including character development and setting a scene. After reading it, you can expand your skill set and draw exquisite Manga characters, thanks to the detailed illustrations. 
This is a classic drawing book for developing anatomical sense, thanks to the 800 illustrations depicting the movement of muscles and bones in the body. We found that it's divided into three sections – muscles and their actions, skeleton, and movement.
It's ideal for an intermediate artist, and the easy instructions make it convenient for you to quickly grasp the subject.
You can buy this comprehensive book when you aspire to draw realistic figures of animals, humans, inanimate objects, and the environment. Co-written by Rick and Carrie Stuart Parks, this book takes a deep dive into the basics of drawing.
You'll find topics on anatomy, form, and structure with several helpful tips to improve your drawing skills. And both advanced and novice artists will like the friendly narration.
Out of all the books we have reviewed, this is one of the rare ones that only contains pictures of artistic inspiration. Various artists have shared their creations from their library, which makes An Illustrated Life unique.
As you can understand, it's not a tutorial on how to draw, even though there are certain helpful tips. This is down to the author's interviews with the artists, where they talk about their creative process.
Who knew that drawing the head could be so challenging? That's because William Maughan discusses Leonardo Da Vinci's chiaroscuro technique, which is the interplay between light and dark.
Artists will learn about using toned paper, and dark and white pencils to create shadow, light, and other interesting forms. There's even a detailed guide on drawing accurate facial features through soft pastels for visual awareness.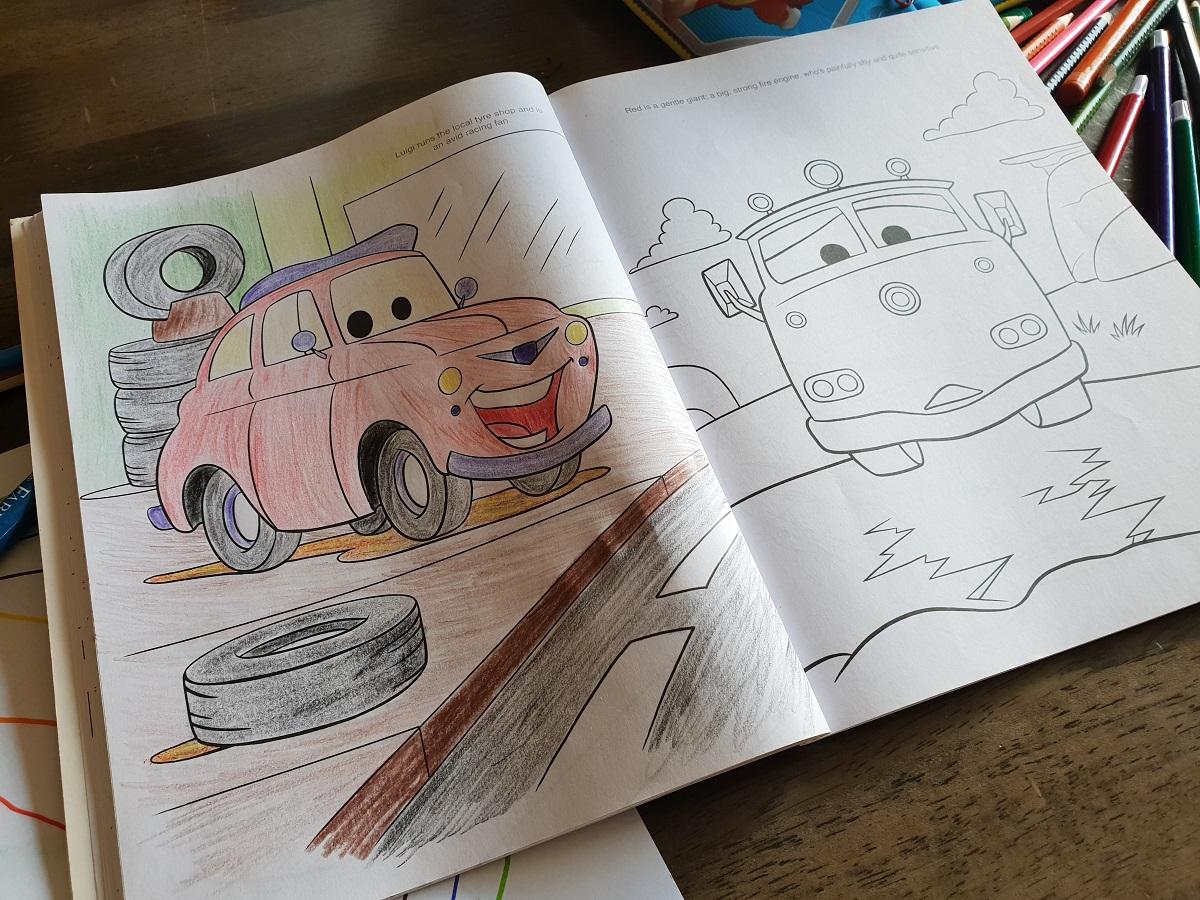 Drawing Books For Beginners Buying Guide
Now let's look at the factors that will help you choose the best drawing books for novice artists. But before that, here are the answers to a few common questions that budding artists usually have.
A. Easy To Understand
The best drawing books are easy to understand despite the complex concepts and structures of shape, light, and form. This will help beginners grasp the concepts quickly and apply them to their painting projects. 
It will help if you look for books that explain how to use different painting mediums to evoke subtle expressions. For instance, a slight tilt of the eyebrow can draw your attention to a person's face, which enhances their facial expressions.
B. Wide Range Of Topics
To hold value for beginners, drawing books should cover a wide range of topics even when the book's primary focus is on a singular feature. You have seen in our reviews that many books deal with drawing the head or arms, but even then, they are pretty detailed.
They cover concepts of proportions, reflections, perspectives, etc., to bring your sketches to life. Moreover, search for books that discuss brush strokes, color gradients, and adding depth to the drawings.
C. Price
Although you would want to buy the best drawing books, we are not recommending that you spend a fortune on them. We understand that buying art accessories is pretty expensive, so you want to look for an affordable book.
Most of the books in our guide are reasonably priced, and books for the slightly advanced artist are priced higher. So, depending on your proficiency, you may have to spend a little extra to purchase a relevant book. 
Drawing Books For Beginners
What should a beginner first learn in drawing?
As a beginner, you must first learn about perspective to skillfully portray 3D objects on 2D paper. There are different perspective techniques that visual artists use for life drawing to make their work stand out.
What are the five basics of drawing?
The five basics of drawing that complete beginners should know about are: 
Perspective 

Color schemes 

Proportions

Edges 

Putting thought to action
What are some important drawing methods?
The four most crucial drawing methods are: 
Hatching and cross-hatching 

Rendering light 

Shading and blending 

Adding highlights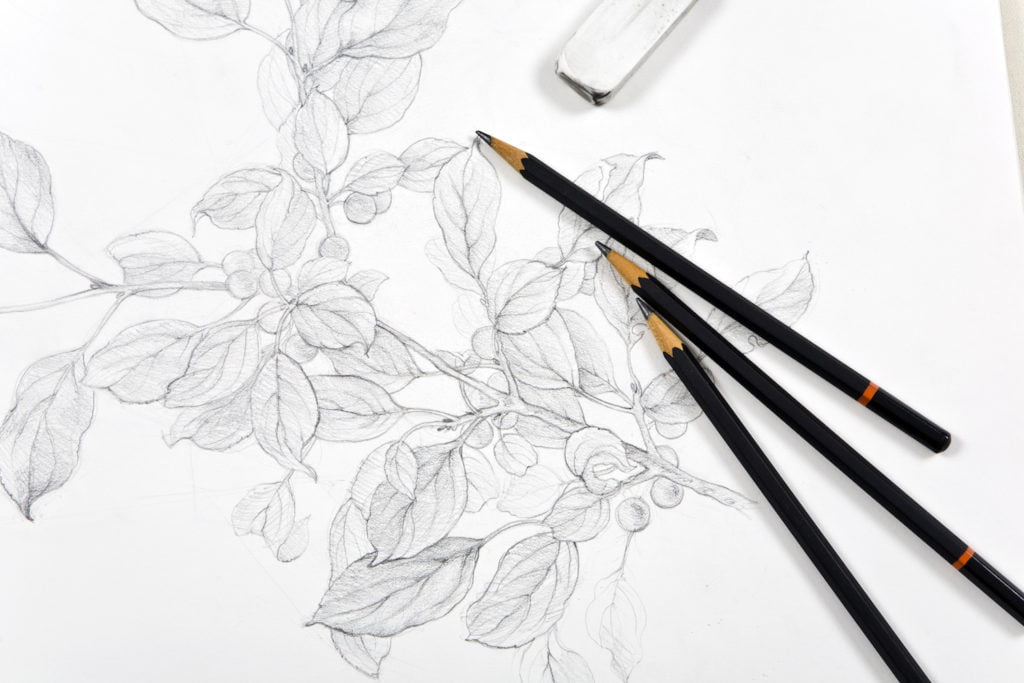 Drawing Books For Beginners Conclusion
That's all the drawing books we had to cover for beginners; hopefully, now, you can choose one based on the skills you want to develop.
It's essential to keep innovating and pushing yourself to learn about the latest techniques and trends in the world of art, so reading the best drawing books will be worthwhile. You can take inspiration from the pictures and illustrations in many of them to incorporate them with your unique sketching style.
Also, don't forget to try out pencil, pen, and brush strokes, as each medium adds something new to a drawing. With that, we will leave you to brainstorm for your upcoming project, so take care and read this guide before purchasing drawing books.
Related Articles
111 Best, Fun and Cool Things to Draw