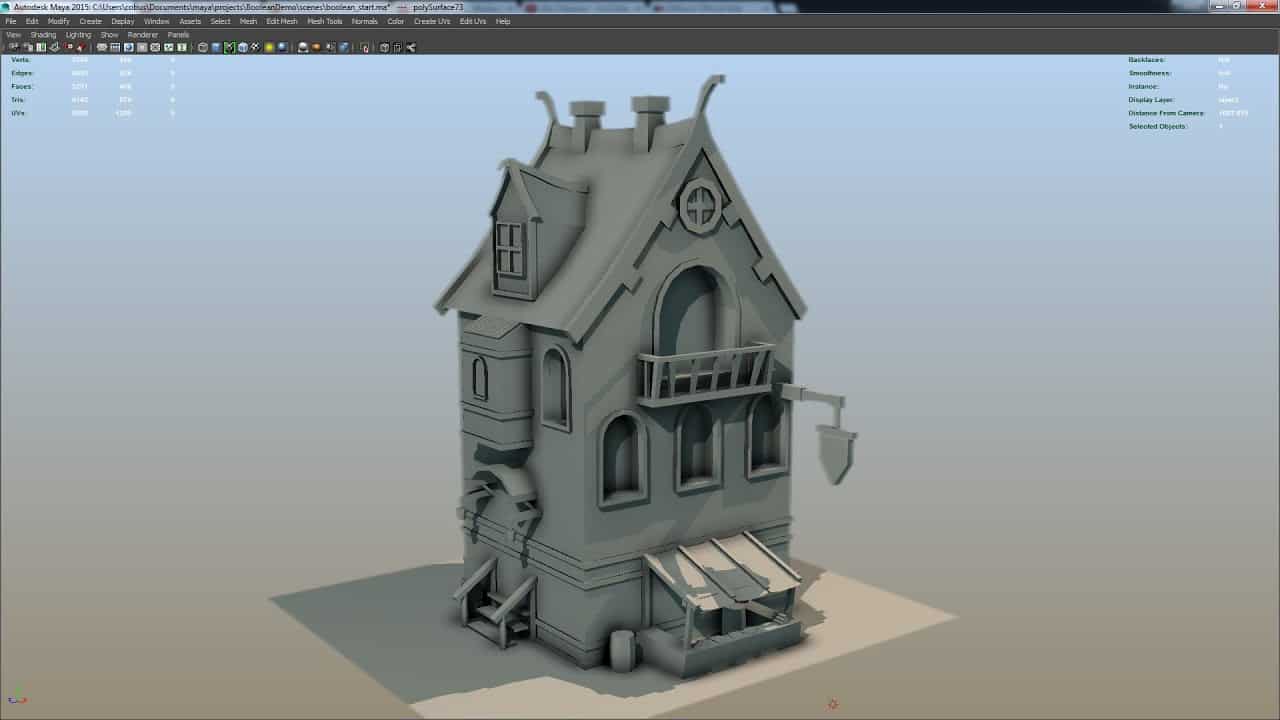 When there is a desire to learn a new software, it's best to follow some high-quality books or tutorials, which will guide right from the start especially when the learning curve is steep! 
Maya is an essential 3D design software that every aspiring entertainment artist should have under their belt. With an excellent grasp over this program, it gets easier to land a job in the music, film, and gaming industry. Every software has its own set of pros and cons, and with Maya, there is no exception. 
You'll find different production pipelines from simple 2D animations to 3D animated films built on Maya. It doesn't come as a surprise that Maya is known to be an entire ecosystem itself and not just a design software. This program isn't a new player in the VFX world, but a pretty old one. 
There are a ton of books, tutorials, documentation, problem-related posts, scripts, and plugins to improve your work speed and learning curve in Maya. 
Let's take a look at the best books on learning Maya for beginners to professionals! 
Best Maya Books for Beginners & Professionals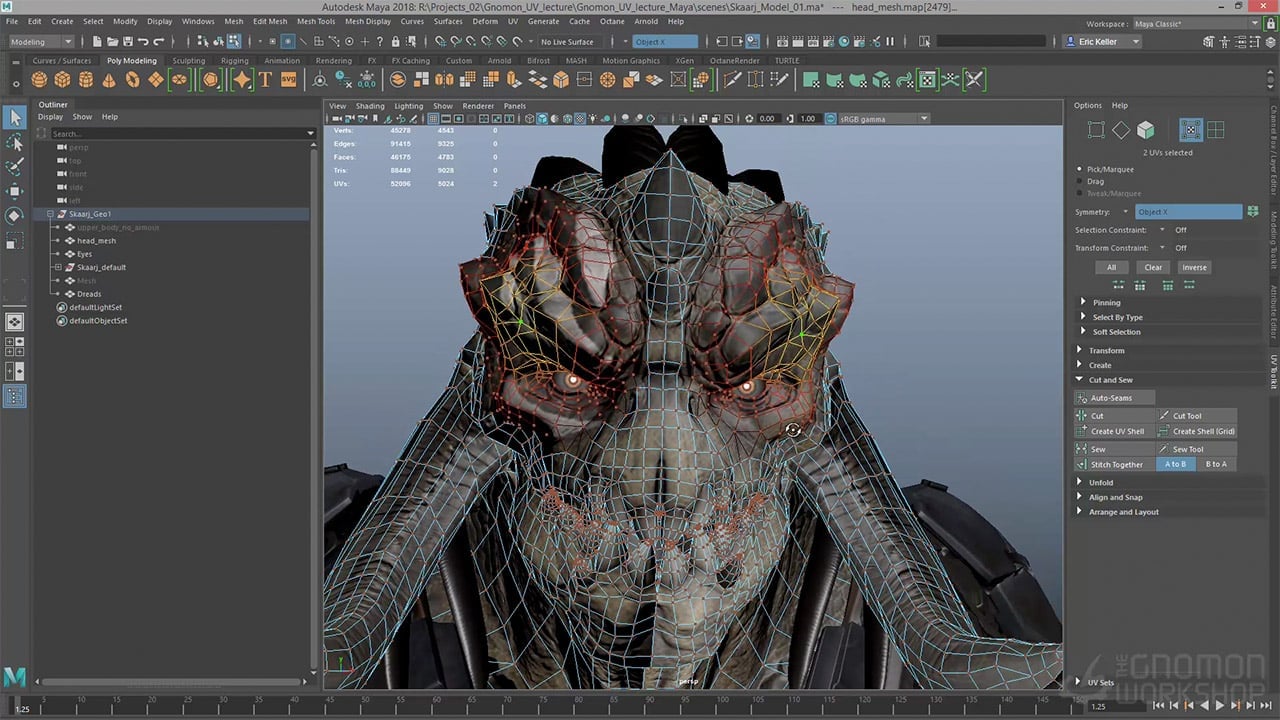 Sale
If you prefer learning through images, then Maya At A Glance will be suitable for you as it comes with quite a beginner-friendly teaching style. To read this book, you don't need to have any prior knowledge about any 3D design program or Maya. For every chapter, there are several screenshots along with different tutorials that will help you to get a grasp of the content being taught.
For an individual who is looking out for a visual guide, will undoubtedly find this book to be of great help. It has an effortless writing style, which will be easy for you to follow. You'll understand how to create different 3D renderings and how to manipulate objects directly on the screen from the ground up. Don't get this book hoping that you'll understand the entire functioning of Maya.
This book will give you an understanding of the fundamentals, along with lessons for using the software. But, the significant chunk of learning needs to be done by you. So, you have to follow the tutorials carefully and keep practicing along.
Are you a complete novice to the 3D design software Maya? Well! Then you should grab a copy of the book Getting Started in 3D with Maya. The book is by Adam Watkins, who teaches you about the entire interface that is available on Maya and the various tools which can be used.
 When you understand the basics of using Maya, the benefits of this software for entertainment artists will be clear. The first chapters in this book talk about modeling and how to set-up a scenery for a mock video game. It also covers the fundamentals of modeling for rendering, lighting, intricate textures, creatures, and even a little about the basics of animation.
This is a beginner-friendly book, and it covers every information that is required for you to get started on using this software. There are tons of projects in this book, and from each of them, you'll gain a new skill set. And you'll also be getting homework which will help you to practice each of the topics. Overall, this helps you to obtain a piece of practical knowledge about Maya.
If you prefer learning from a digital ebook, then Simplifying Maya will be a great resource to help you learn about this 3D design software. This is a brand new book on Maya, which was initially published in 2016. The book consists of 588 pages, and this lengthy edition covers all the fundamentals that will be beneficial in your artwork.
A large portion of this book is focusing on the workflow and how you can develop a design system on Maya. It's natural for our workflow to change depending on the topic that you're working on. But, in this book, the author also helps you to understand the different possible workflows that you'll be coming across.
Jana Germano has covered every information that the title of this book promises to you. The book consists of different step-by-step tutorials which you should be following along. Moreover, as you complete the book and practice the lessons, you'll be more comfortable to work with this program.
The team at Autodesk usually publish their own books while the newest one is Introducing Autodesk Maya 2016. The book has been updated with the newer versions of Maya that are available. And the techniques that are mentioned in the book can be applied to all the versions.
This book is an introductory guide, and it focuses mainly on the core fundamentals at first. The book has a total of 620 pages. In which you can follow the different exercises which teach you about simple animation, basic 3D creation, and the use of various tools on Maya. But you should be aware that the activities given in this book are a tad challenging when compared to the other beginner books.
However, when you learn the advanced concepts, in the beginning, it will be beneficial for you to evolve your skills faster. The Autodesk team has done a great job to introduce Maya in detail. But, if it gets too overwhelming, then you can start with a guide that comes with a simple intro to Maya. This book is an excellent guide if you're willing to practice regularly. As it requires a lot of patience and hard work to understand a new software.
Sale
You'll find a lot of animators and modelers spending their time in Maya designing different characters. This often gets similar to character design, where the 2D concept artists can create a design and then import it to Maya for rendering purposes. The author, Jahirul Amin, teaches about anatomy and modeling for digital artists in the Beginner's Guide to Character Creation in Maya. 
There is no requirement for you to have any artistic abilities to understand this book, which might appear a little strange for beginners. Having prior knowledge about traditional painting will not be of great help, because you'll learn about 3D modeling only with experience in the software. The real difficulty you'll be facing is with understanding the posture and movement of your characters.
Every character that you're designing has some unique set of traits, which includes distinct locomotion and kinesiology. For an aspiring animator, this is a crucial topic to understand.
For all entertainment artists, this book will be of great help for designing 3D character models. This book also consists of video tutorials which cover around 30 hours in total, so this product is a steal for its price tag.
Few of the big animation studios all over the world do rely on Maya for getting their animation work done. Learning this software also ensures job security for character artists and professional animators. The book Cartoon Character Animation With Maya gives you an introduction to 3D animation. 
To understand every single detail mentioned in the book, you need to know the fundamentals and the basic tools used in Maya. The first few chapters focus on simplifying the concepts of animation and the functions of Maya in a production environment. But eventually, you'll be moving into the complex exercises which require you to have a decent background in Maya.
If you're interested in learning about 3D animation or you want to leave a mark in this industry, then getting this book will be an advantage. The book also covers many interviews with several pro animators that are spread across the different chapters, and it makes this book an exciting read. You'll find the lesson to be quite practical, which will help you to understand how Maya works.
This book is often referred to be an introductory guide to Maya, but it's not entirely suited for beginners. There are different fundamentals that The Art of Maya focuses on, which will help you to understand the various tools and the standard workflows. You might find the writing to be a little technical, and it doesn't follow a step-by-step guide format.
The book is more like a manual that introduces Maya, while it covers the various functions of this software. If you want a detailed description of this 3D design software, then you'll find it all in the 256 pages of the book.
Every chapter focuses on the various workflows and tools that are required for creating different subjects. The main sections focus on rendering, animation, time/space, FX, interactivity, and modeling for game design. The last chapter gives you an introduction to professional Maya, along with six professionals sharing their insights on the same.
We advise you to get this book but, only when you have gained some basic experience about this design software.
The importance of learning to create different environments are equal to designing characters. There are concept artists who usually prefer to create the environments in 2D, and then for 3D rendering, they transfer them to modelers.
There is another book called Simplifying Maya by an expert of this software named Jana Germano. The writing style of this author is pretty simple, so you'll have no trouble following it. And the book Creating Environments in Maya is an excellent follow-up to her introductory guide.
As you follow these books, you'll understand how to form any environments directly in Maya. It focuses on working with realistic situations and the concept of photorealism rather than making cartoony environments. The other topics covered in this book are about matte painting and a few insights for background designers wanting to make a career in this industry.
This book will be a good read even though it focuses more on creating realism then stylized environments.
This Maya animation book is a bit lengthier and pricier than the others mentioned in this list. The book consists of 486 pages with tons of exercises. If you follow these exercises, then you'll understand the functions of this complicated program. Each of these exercises provides you with a step-by-step guide while it teaches you how to use the different menu items in Maya.
3D Animation for the Raw Beginner will help you learn about professional workflows and modeling, which will show you the right direction from the start. Each content that is covered in this book is pretty detailed, and these lessons can also be applied to video games. As a beginner, this book will keep you engaged for months altogether as you try to improve your skills.
Sale
Every aspiring digital artist and professionals should have a copy of How to Cheat in Maya 2014. This is an enormous 300+ page guide which covers the different professional workflows, hacks, and tricks. This will save you time while performing challenging and tedious tasks.
The book mostly covers topics on character animation work, but you can also apply many of these techniques to video games. You can learn several timeline techniques, IK/FK switching, Maya spline, and various other tips regarding realistic animation. If you have some basic knowledge of using Maya, then this book will help you to enhance your skills rapidly.
Sale
Rigging is a vital concept that is used for animation in games and movies. It helps to define the line of action for each model. There are very few Maya-centric books, which cover the topic of rigging. But, Rig it Right! Maya Animation Rigging Concepts is the perfect guide for aspiring modelers and animators wanting to make a career in the animation industry.
This topic doesn't have many intricate details, but it can get a little confusing initially. However, the book is pretty simple to read, and it covers all the fundamentals, that will be helpful even for semi-experienced Maya users.
This is another book with quality information that covers FX for 3D design. The author for Maya Visual Effects: The Innovator's Guide is Eric Keller, a former professional VFX artist, with decades of experience in TV, film, and video games. He gives plenty of actionable tips for the Maya users in this 400-page guide.
You'll find most of the chapters focusing on CGI effects and how they can be recreated in Maya. There are a few people who might not find the examples to be on the creative end. But, the book does serve the purpose of a resource manual for your artwork. Before, you grab this advanced book; you should gain experience in creating your environments and characters.
If you're a Maya user or VFX artist, then we advise you to get this book. It will be highly beneficial in improving your skill set, as it goes way beyond the traditional norms.
The Maya Professional Tips and Techniques is a detailed guide on advanced Maya work and with a reasonable price tag. The 220+ pages of this book are full of shortcuts, tips, and workflows, which guarantee to help you use Maya efficiently. 
There are tons of shortcuts and time-saving tricks which are given by professional animator Lee Lanier and suggestions by pros from this industry. To understand the different concepts presented in this book, you need experience in Maya and skills for creating your characters. But, we don't advise a complete beginner to get this book.
Sale
Digital 3D texturing is a massively complicated topic because of the different textures that you can create. The book Advanced Maya Texturing and Lighting focuses on this topic across the 456-pages full of tips/tricks and tutorials for Maya users.
The book expects you to be familiar with Maya because it's quite technical and covers the topic in-depth. In the first few chapters, you'll learn about the basic concepts of lighting and ways to design natural and stylized light in your work.
In the following chapters, you'll find tutorials on how light affects few materials, and you can render them realistically. If you're looking to expand your Maya workflow, then you should pay close attention to the lessons on MEL (Maya Embedded Language) scripting in this book.
The scripting language in Maya is known as MEL or Maya Embedded Language. It is a code alternative to the use of GUI, while with MEL the different things which can be done are not possible with Maya menus/tools. MEL Scripting a Character Rig in Maya makes the scripting language appear quite pragmatic. It teaches you how to script and ways to automate your projects.
You'll learn how the visual interface can be used to perform specific tasks which are followed by a few comparisons with MEL. There is no requirement of having detailed knowledge about coding to learn about MEL, as the process is not very complicated.
The book does cover many topics on programming like variables, loops, and procedures. When you have a firm grasp over MEL scripting, you can bring up your skills to a power user status in Maya. This is a perfect intro guide with plenty of practical lessons.
This book is best for beginners, while the tools in Maya 7 has not changed much even in the new versions. The tutorials cover all the vital tools that you can use to animate in Maya- the dope sheet, graph editor, walk cycles. The authors Phil Young and Patricia Beckman have done a great job by relating the lessons to the needs of an artist.
If you're a complete beginner to animation, then this book will help you learn about the basic principles of animation. Exploring 3D Animation with Maya 7 focuses on the concepts of animation rather than the other aspects of Maya, like rendering, lighting, and modeling.
The book is quite small, with 260 pages, that is quite easy to follow.  You'll receive a CD along with this book so you can watch how the scenes are being created.
Final Words On Best Maya Books
It's challenging to find a software with the best tools for all your tasks. You might find different programs being suitable for different jobs. But, Maya comes with a functionality of handling the entire pipeline from rendering, rigging, modeling to animation. It is one of the best 3D software being used in studios across the globe. Go ahead and grab a book on Maya for some great skills to ace up your sleeve!
Related Articles
8 Best Cartooning Books For Artists
21 Best Manga Drawing Books to Check Out
22 Best Drawing Books for Beginners
11 Best Adult Coloring Books That Will Color Your Mood
11 Best Color Theory Books for Artists
13 Legendary Free Game Engines for Beginners & Professionals
8 Best Cartooning Books For Artists
Best Watercolor Painting Books Everywhere | Beginner to Expert Grade