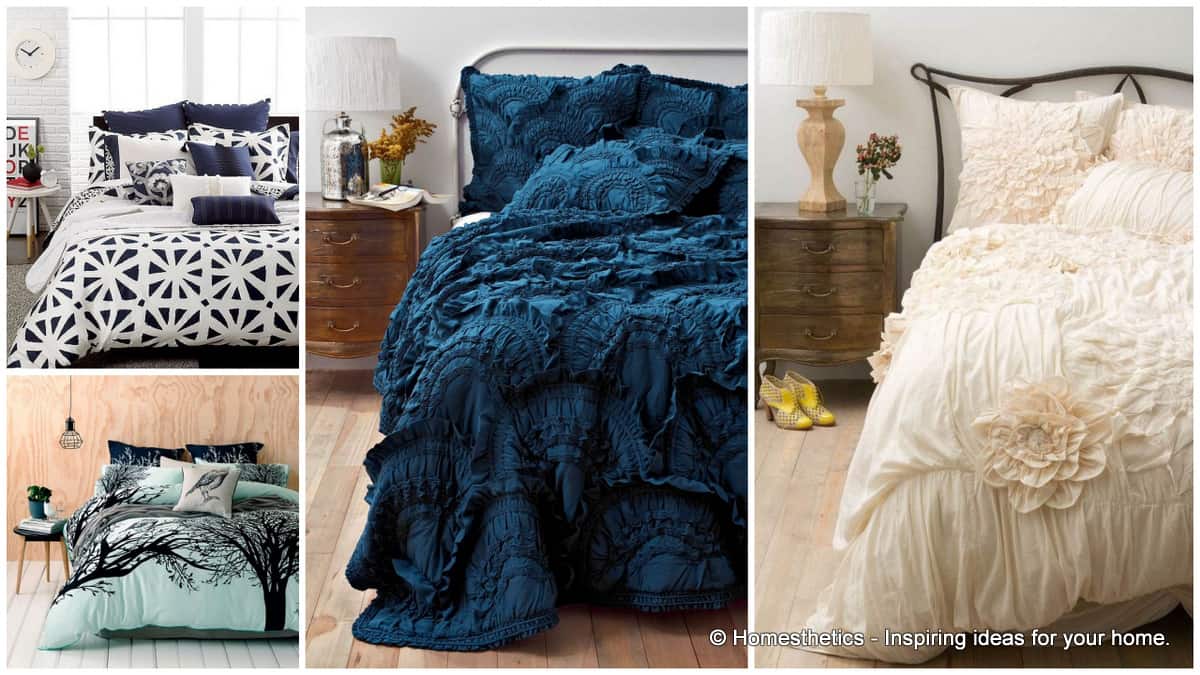 A bed comforter is a large sheet of thick insulate bedding kept on a bed for two purposes – beauty and warmth. The downside to comforters is that they could cause your body to get over heated and really cause a lot of bulkiness on your bed. Then there's the issue of getting them cleaned at the dry cleaners or doing it yourself. The whole idea of having a gorgeous comforter for your bed is luxury! Comforters can be a great enhancer to your bedroom decor. If you are one the verge of getting some comforter bedding then keep these few tips in mind.
Know the size of your mattress. Are you looking for a comforter for a queen size or king size mattress?
What is the color theme of your bedroom? What would go with it, polka dots, stripes or a beautiful shabby chic bedding design?
Thirdly, you don't want to be hot at nighttime, so check the material your bedding is made of at the store. You don't want 100% cotton knowing you leave the heat on 80 degrees at night. Plus, which area do you live in, seeing that the temperatures in some states and countries are much lower than others.
Would you have to take the comforter to the laundromat or would you be washing it yourself? All hings to be considered.
Now let's have a look at the comforters in this article and choose the right one to keep you warm this cold winter ahead.
Elegant Bed Comforter Designs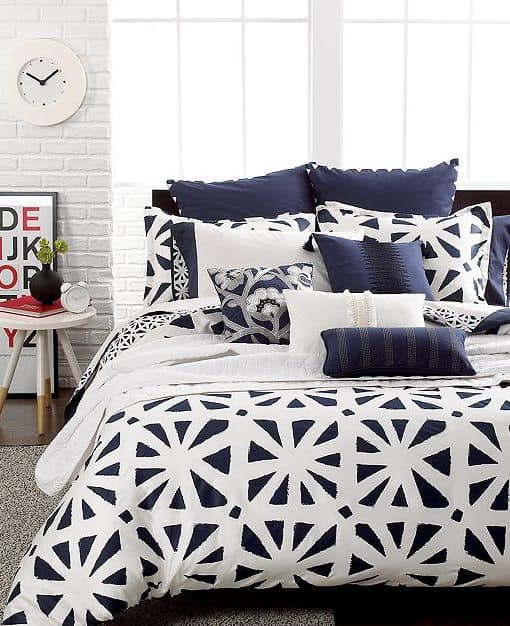 #2 frilly comforter bedding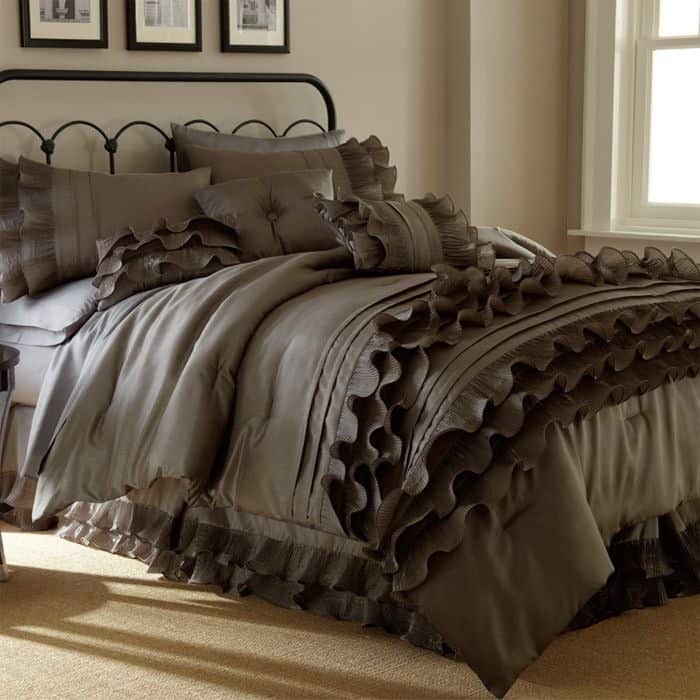 # 3 shabby white comforter bedding
# 4 floral design comforter bedding
Source: the budgetdecorator.com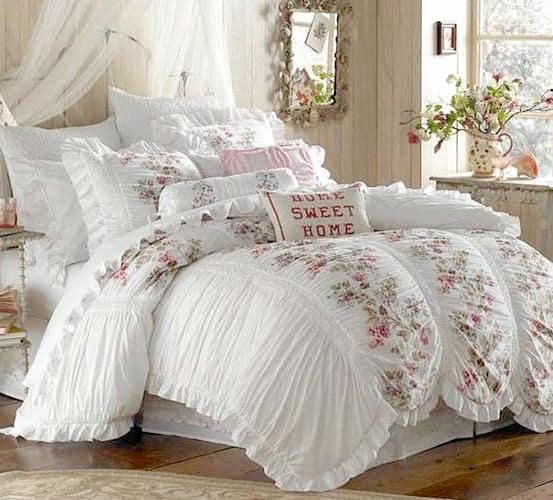 #5 Plantinum Kira comforter set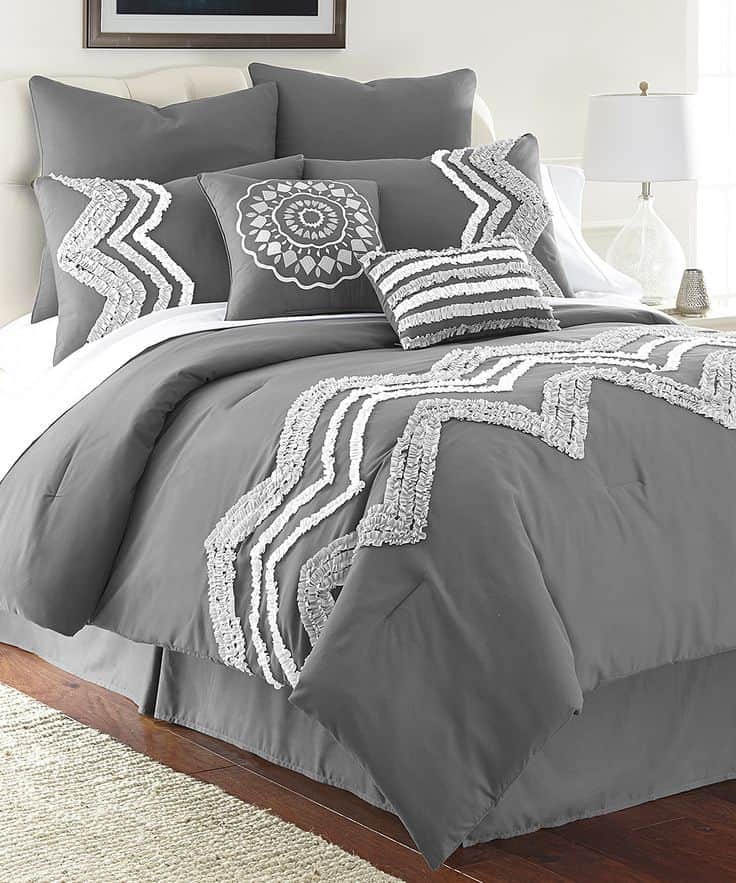 #6 polyester comforter set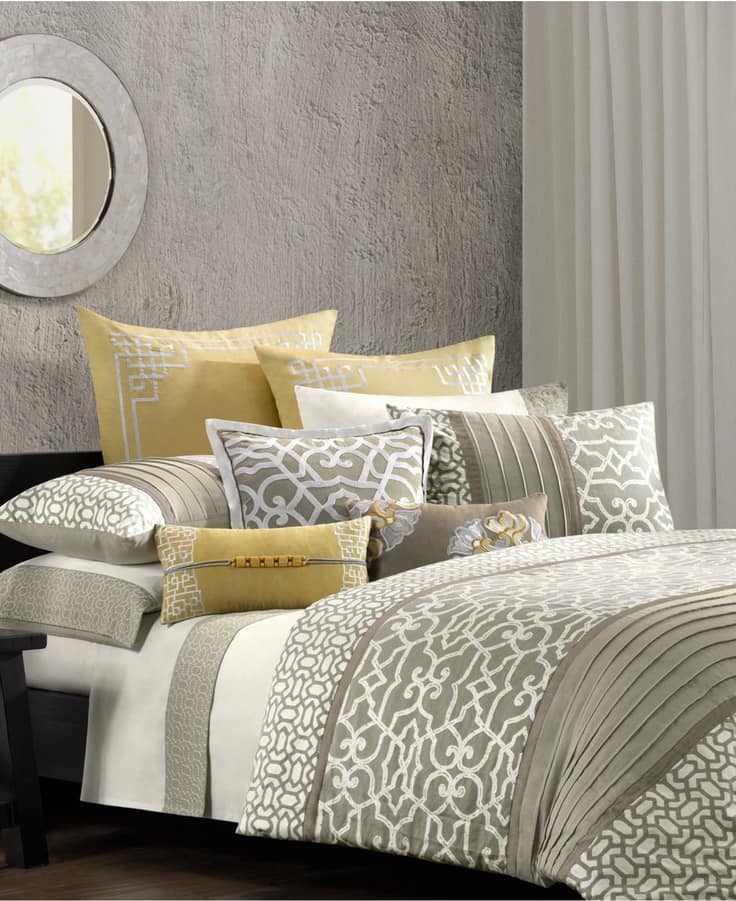 #7 symphony black and white comforter set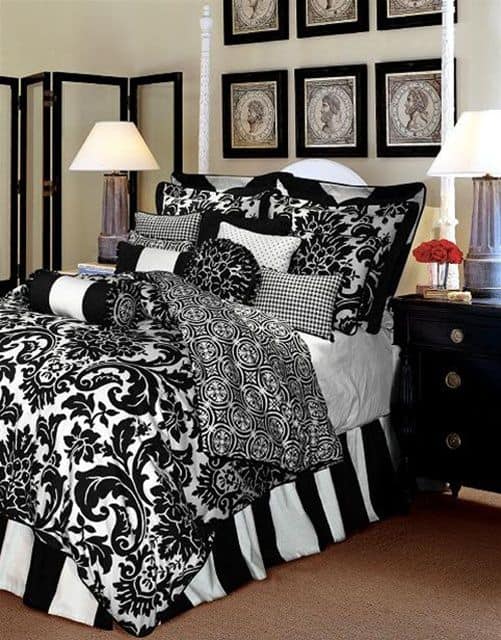 #8 black and gold comforter with white sheet set underneath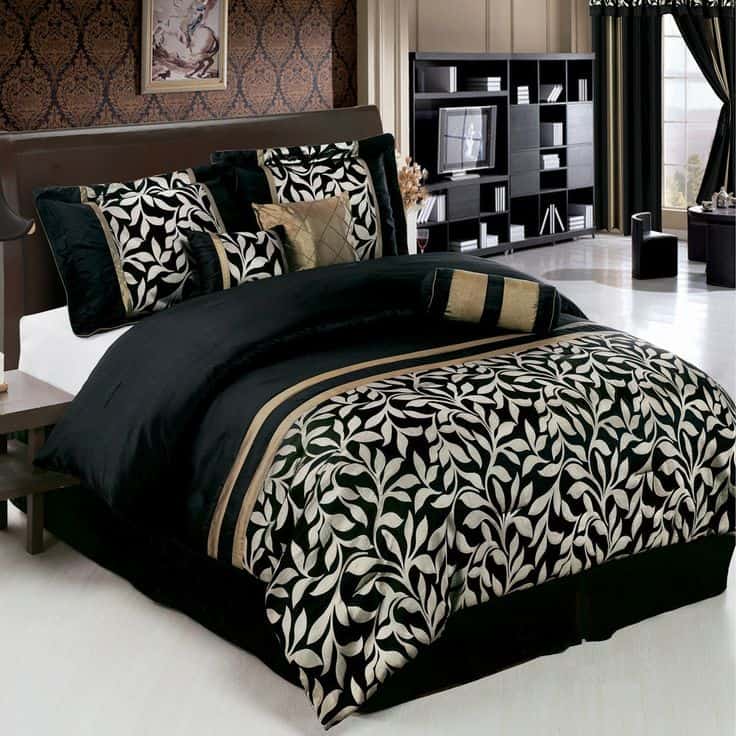 # 9 owl barn pattern comforter in mint green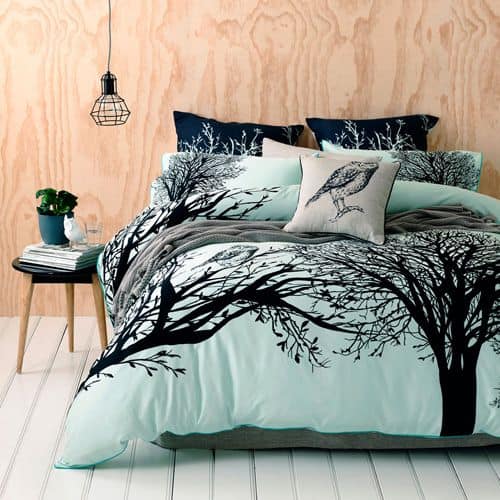 #10 dark colored comforter displaying white bow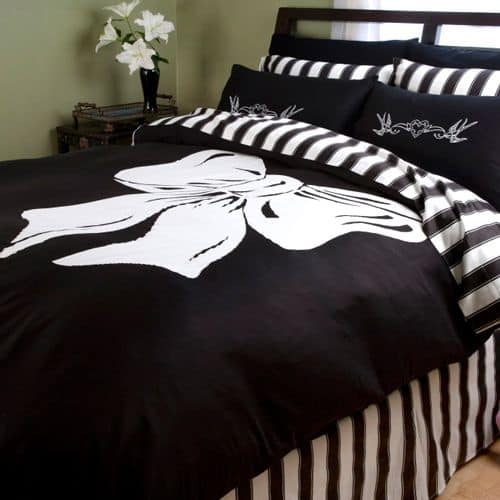 #11 stripe and floral pattern comforter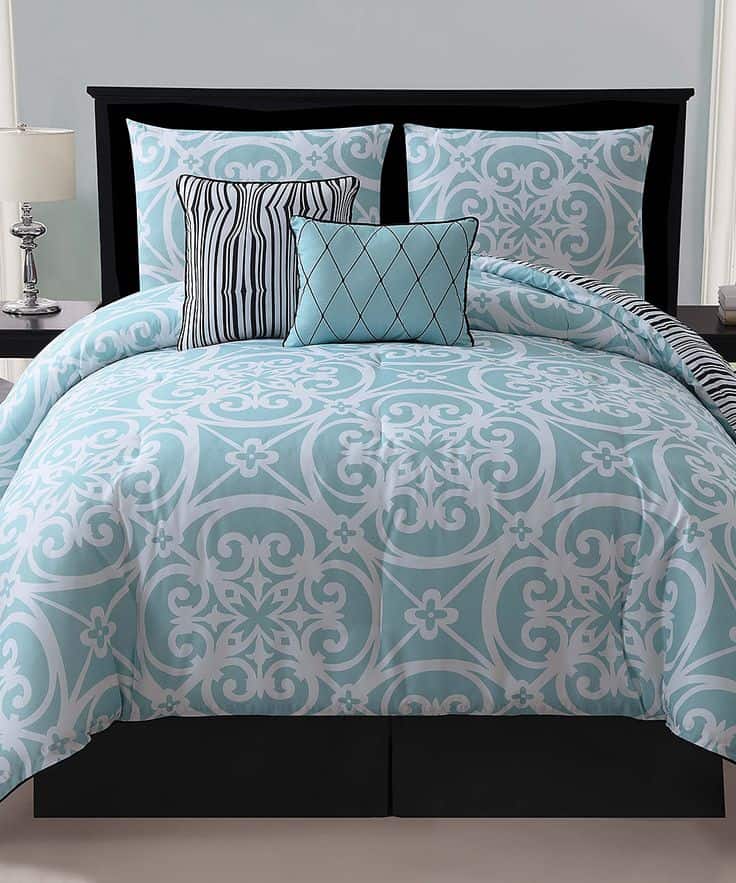 #12 fresh green comforter set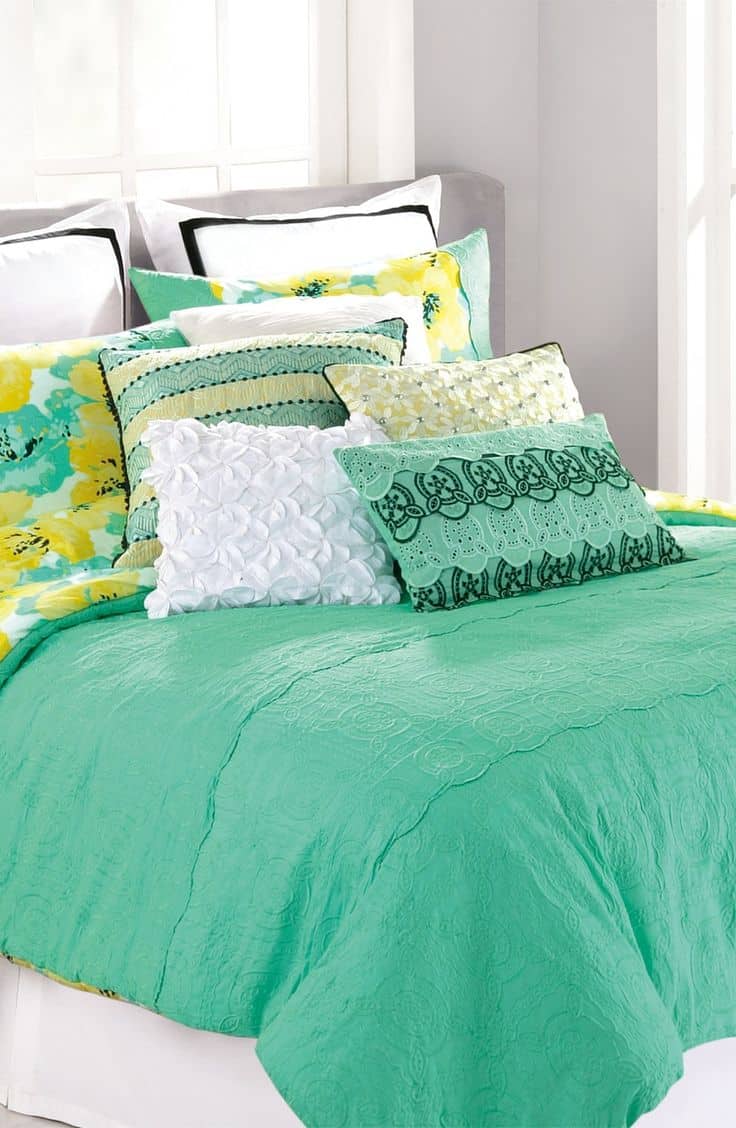 #13 chic black and white comforter bedding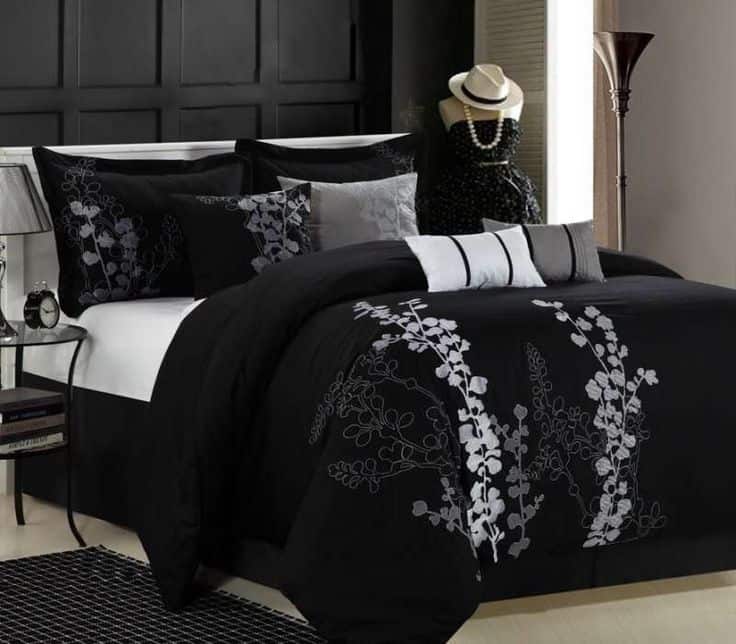 #14 blue comforter and matching pillow cases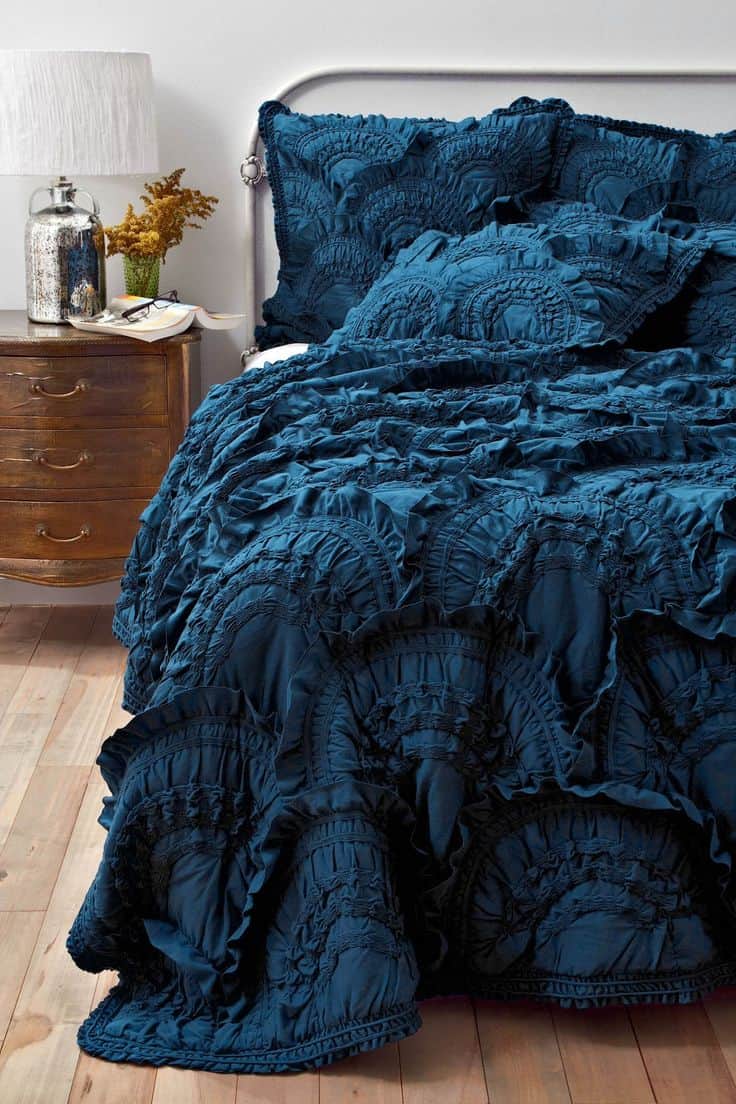 #15 not my best colors but to each his own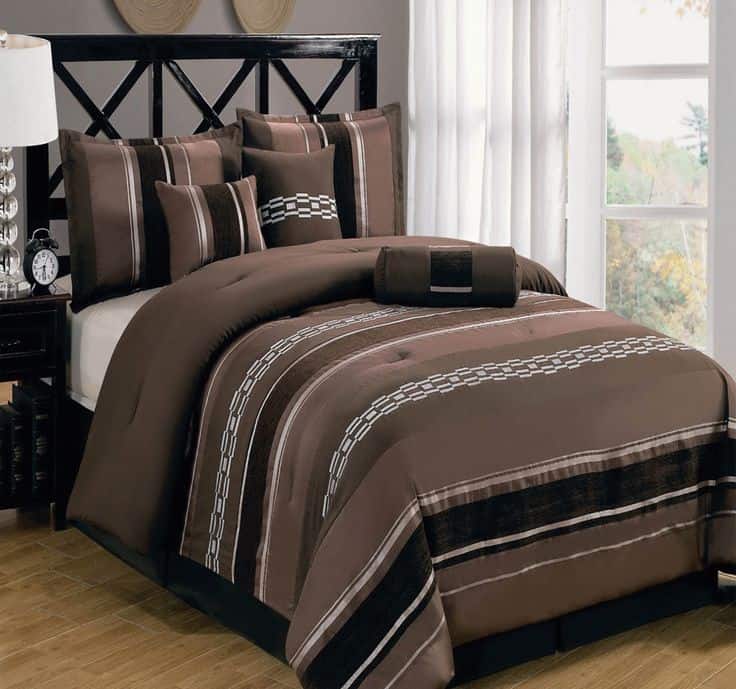 #16 natural and soft plush polyester comforter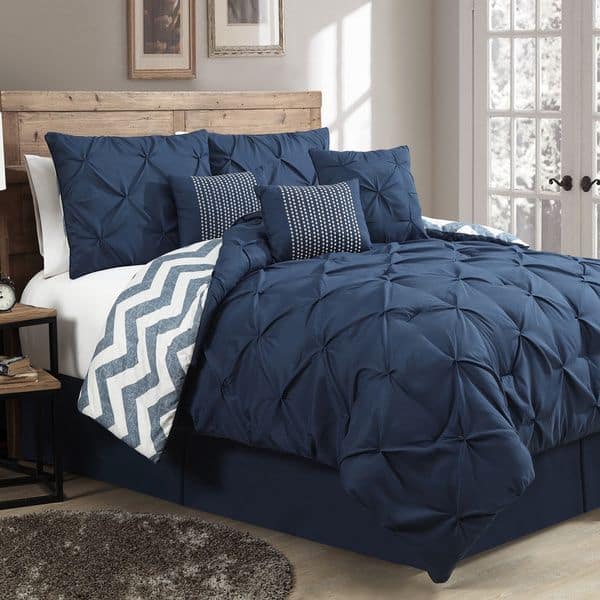 #17 deep crimson comforter bedding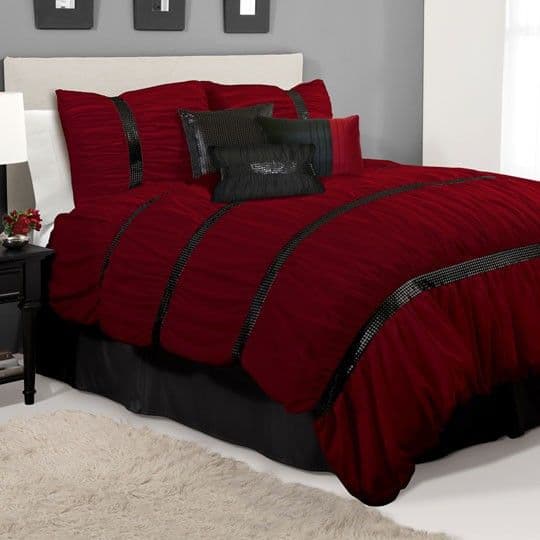 #18 shabby chic comforter set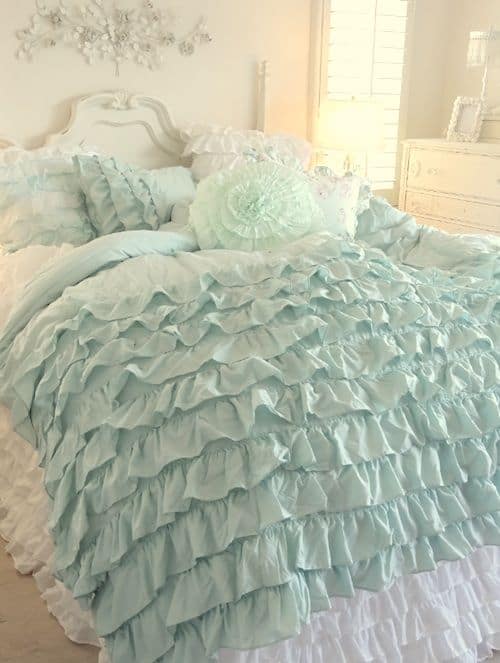 #19 white tufted headboard great accompaniment to this comforter set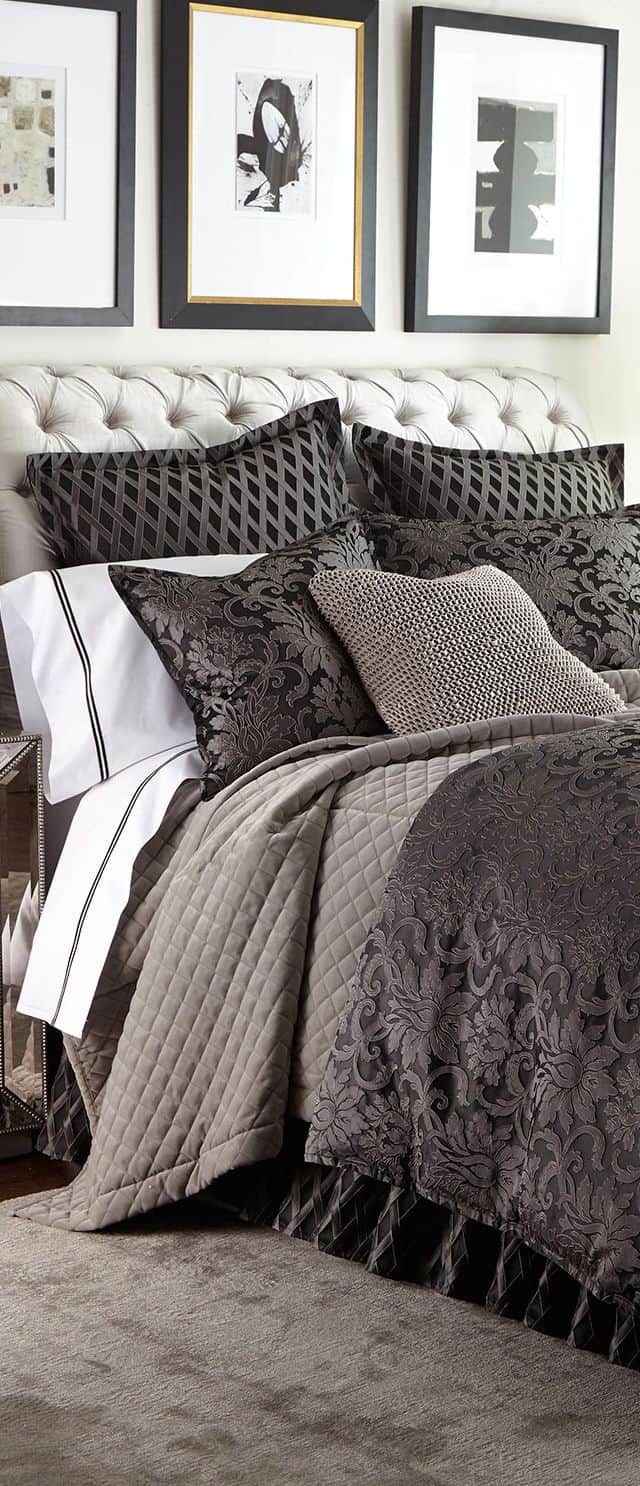 #20 zigzag duvet comforter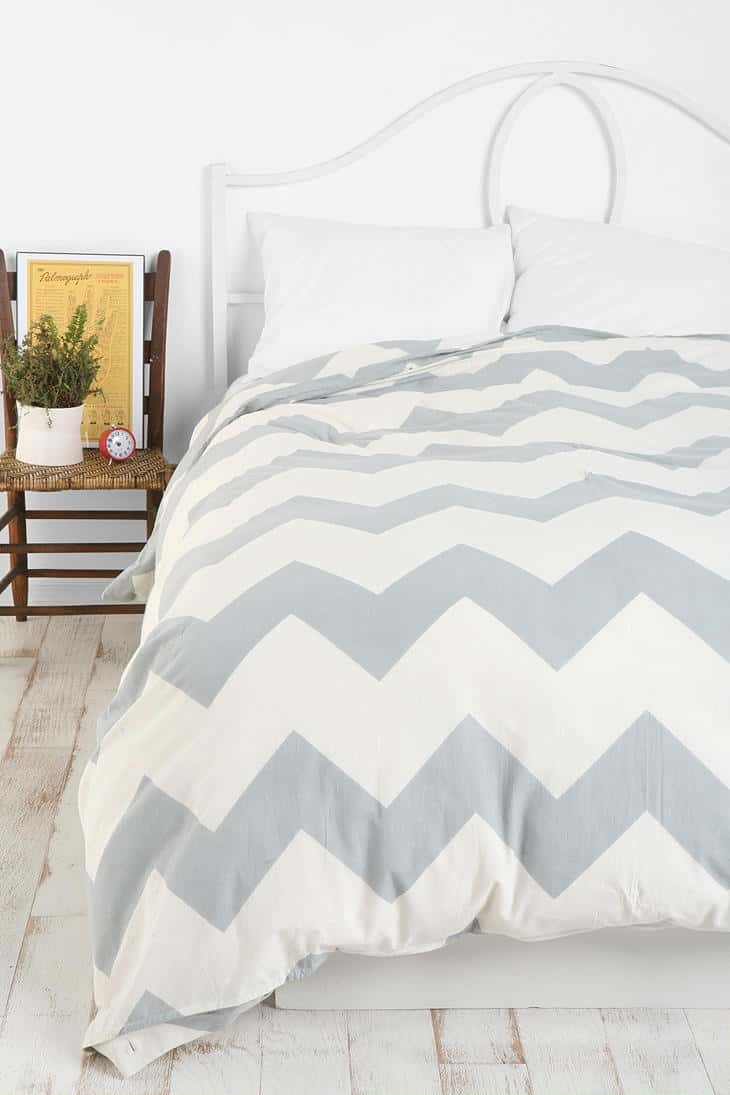 #21 printed Mona comforter set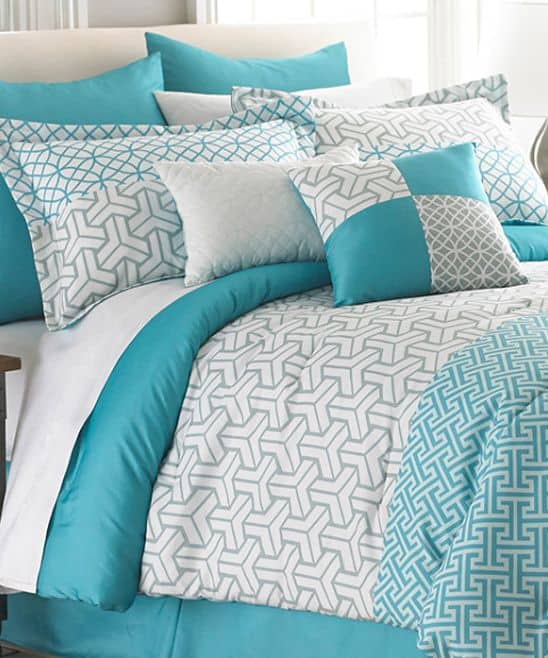 #22 lush decor gray comforter bedding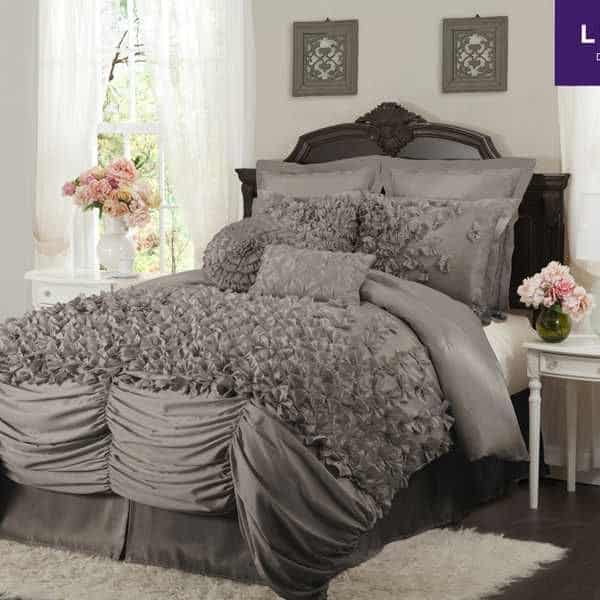 #23 luxury comforter set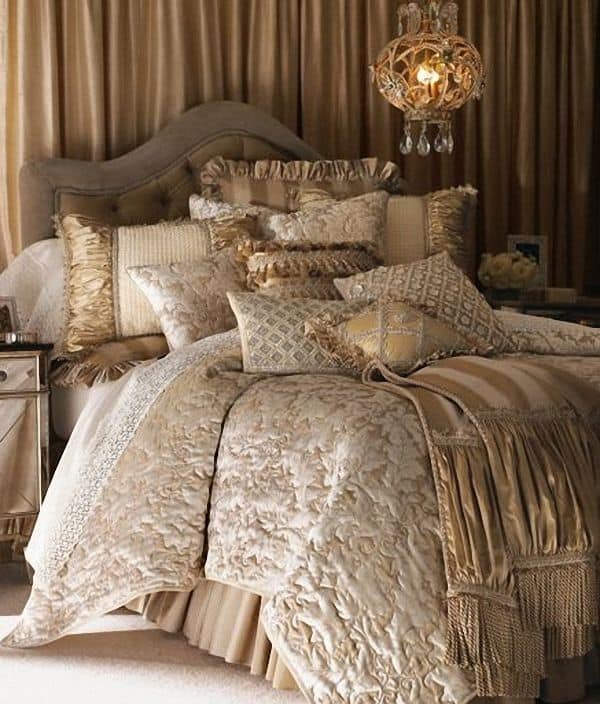 #24 your everyday comforter bedding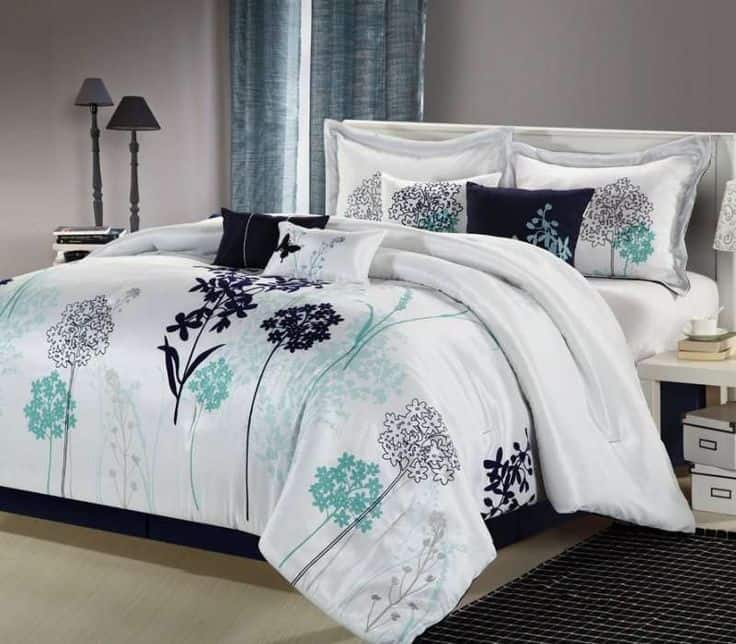 #25 blue white black comforter set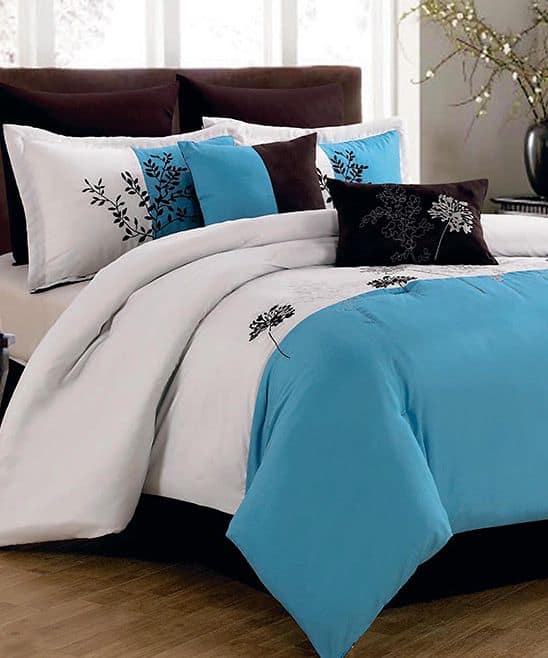 #26 elegant black and white comforter set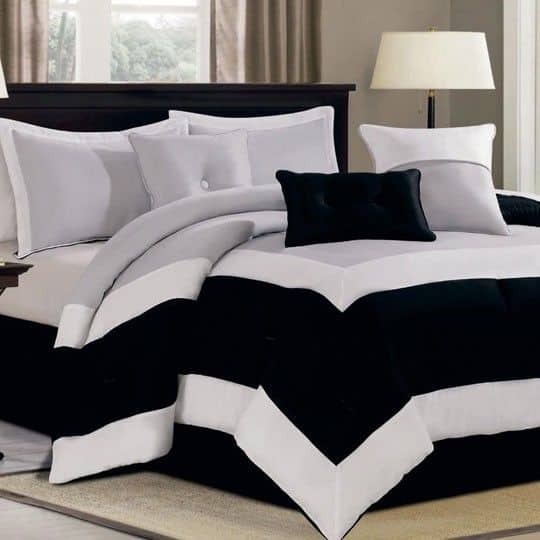 #27 shabby floral design comforter set
Source: brightboldbeautiful.com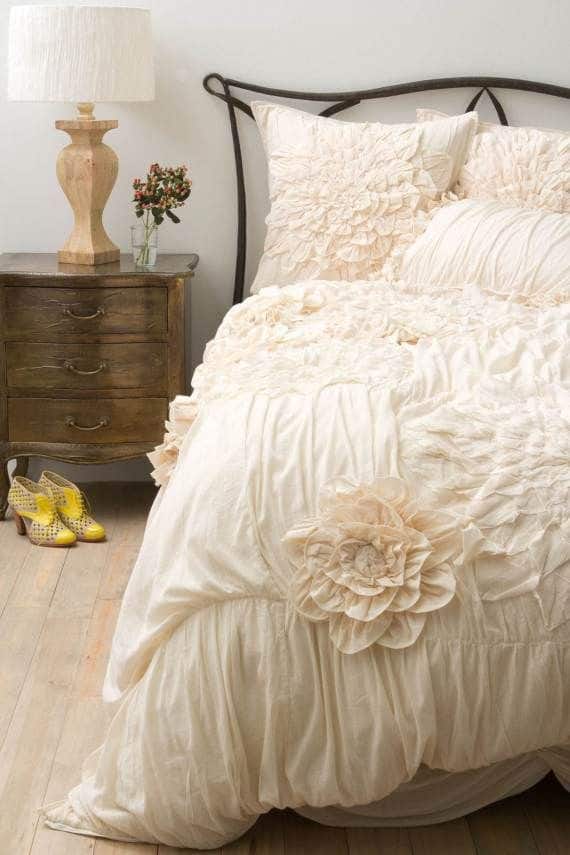 #28 sliver and white comforter set
Source: furniture4world.blogspot.com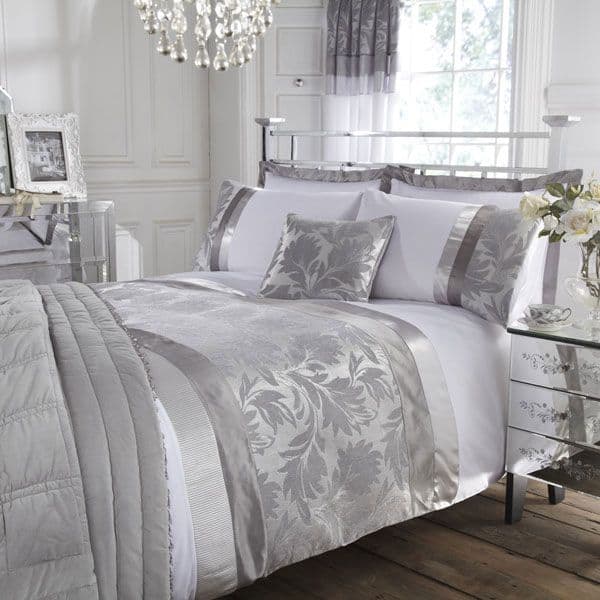 #29 royal purple comforter set
Source: interldecor.blogspot.com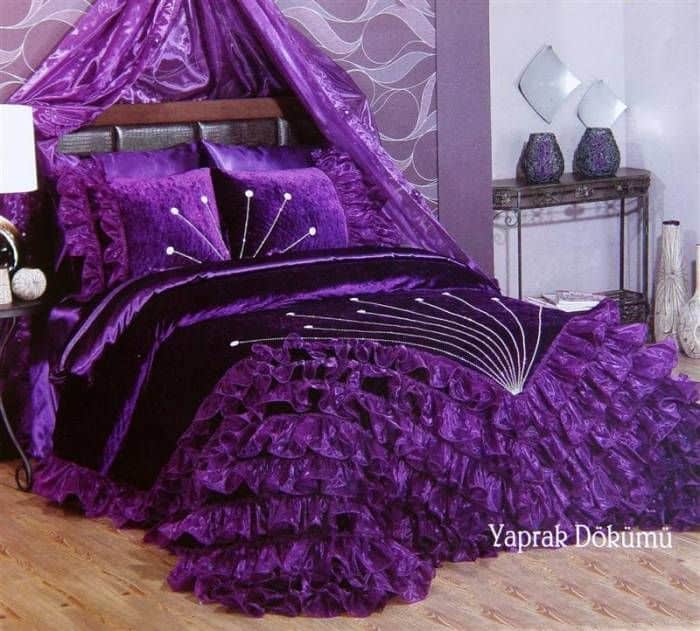 #30 gorgeous red comforter set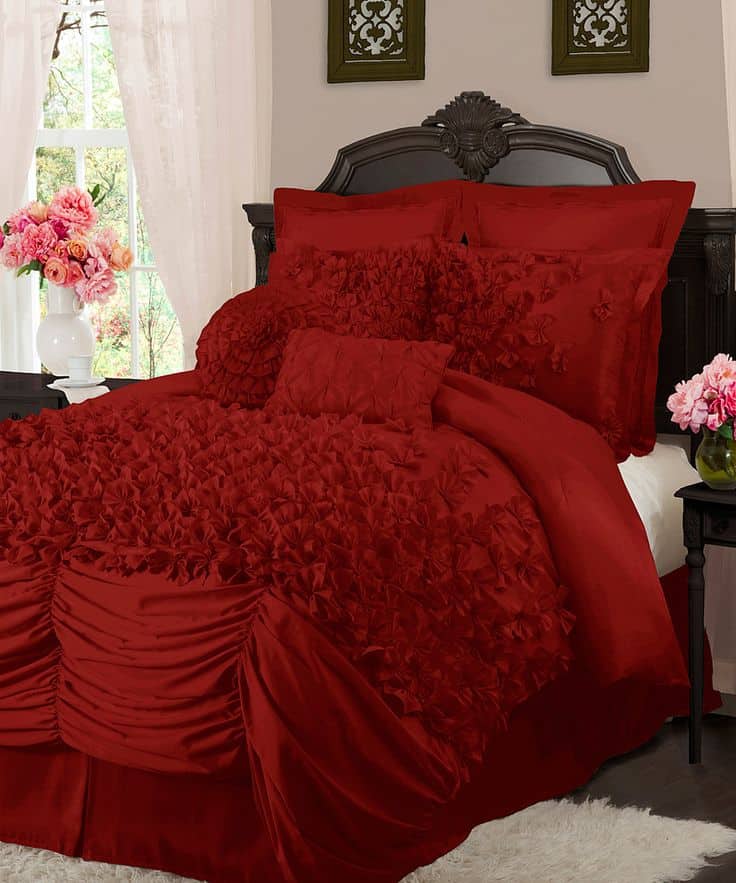 No question about it. Comforter bedding undoubtedly brings something incredibly transforming to an otherwise ordinary bedroom decor. Do you agree? Leave your feedback in the comment section below.
Related Articles
12 Ways To Put Your Bedroom Corner Space To Good Use
29 Brilliant Easy to Build DIY Platform Bed
21 Mindbogglingly Beautiful Fairy Tale Bedrooms for Kids
21 Super Small Nightstands Ready to Fit in Petite Bedrooms
37 Simply Spectacular Tree Bed Designs to Pursue
Recycled Pallet Bed Frames – DIY Pallet Collection
15 Creative Small Beds Ideas For Small Spaces
30 Small Bedroom Interior Designs Created to Enlargen Your Space
37 Smart DIY Hanging Bed Tutorials and Ideas to Do
Bedroom Christmas Lights Ideas For A Cozy Atmosphere
32 Dreamy Bedroom Designs For Your Little Princess
100 Inexpensive DIY Headboard Ideas for Your Bedroom Design
47 Stylish Floating Bed Design Ideas
53 Incredible Hanging Beds to Float in Peace
33 Epic Navy Blue Bedroom Design Ideas to Inspire You