Mindbogglingly beautiful balcony decorating ideas are standing just a few scrolls away, more than 50 extraordinary mesmerizing and yet simple ideas to be exact. In most areas balconies are not used for their design purpose; rather then being opened to fresh air they`re closed with windows in most cases and worst, a big part of them are being used as storage or as an unnatural extension of the apartment or home. The article stands here to change all that. Just cast a glance at the items showcased below analyze the imagination feed, these ideas will serve as a starting point in your balcony decorating diy projects.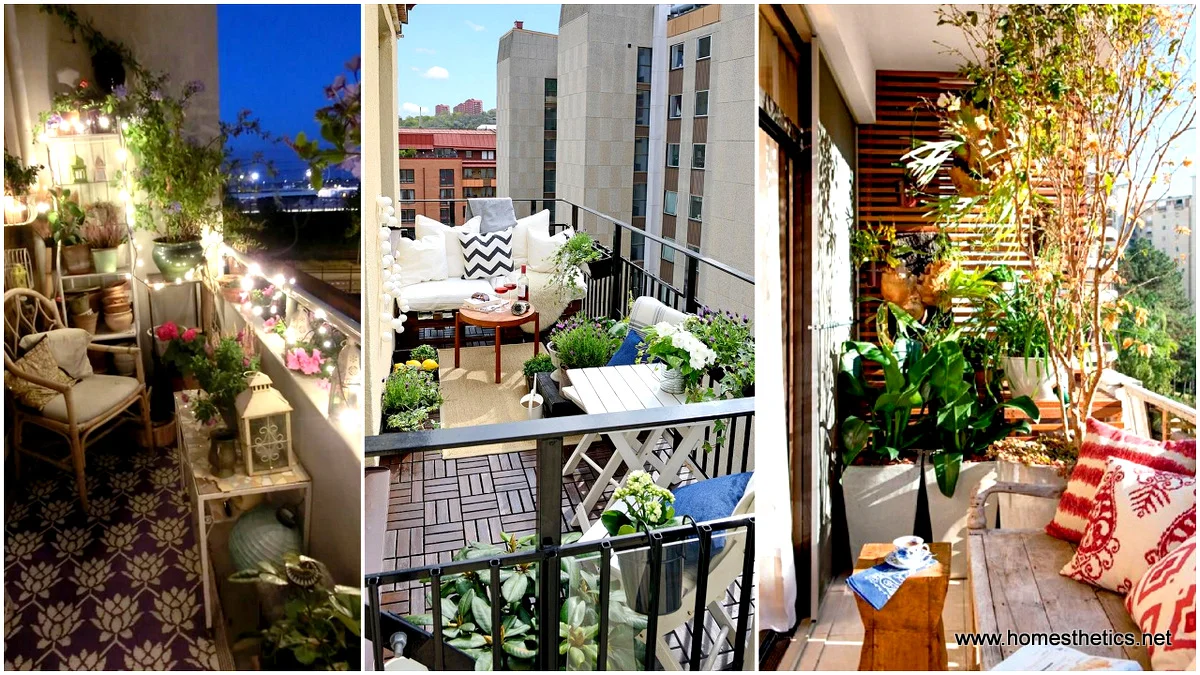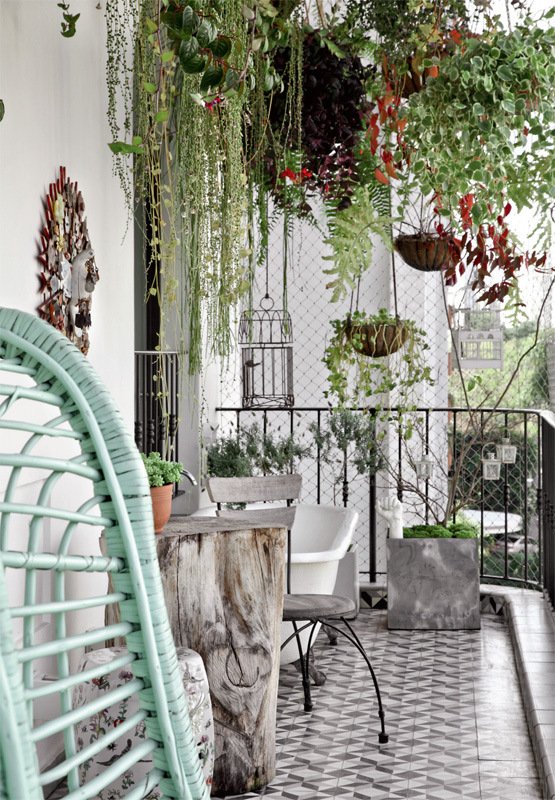 Notice how nothing but greenery and a wooden trunk can change the entire decor. These are the first things we are noticing in this transparent design that breaths and exudes freedom.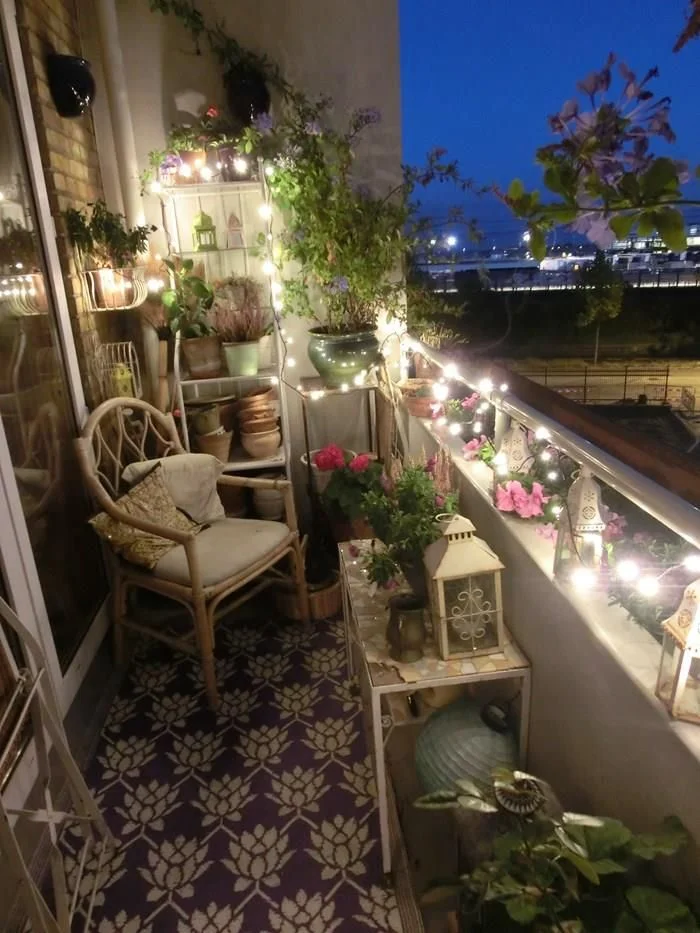 You can tell if a family loves greenery just by looking at their balcony. The light string emphasizes the beautiful setting through a romantic vibe.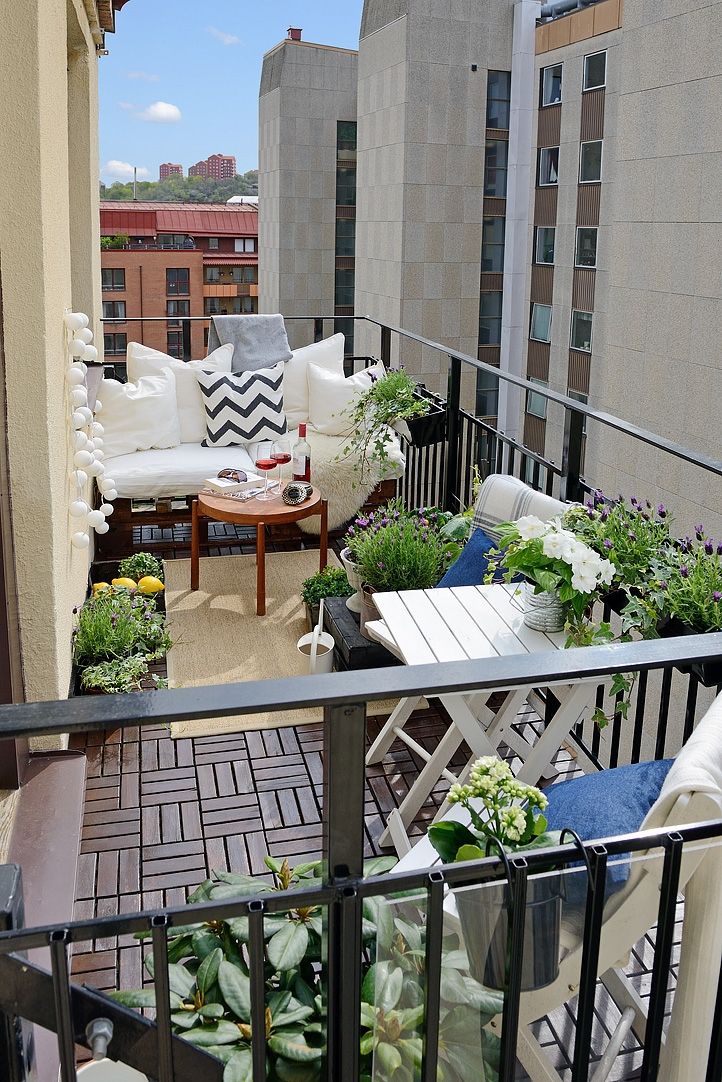 A balcony decorated with care stands above us. Every detail contributes to Mediterranean design scheme beautifully.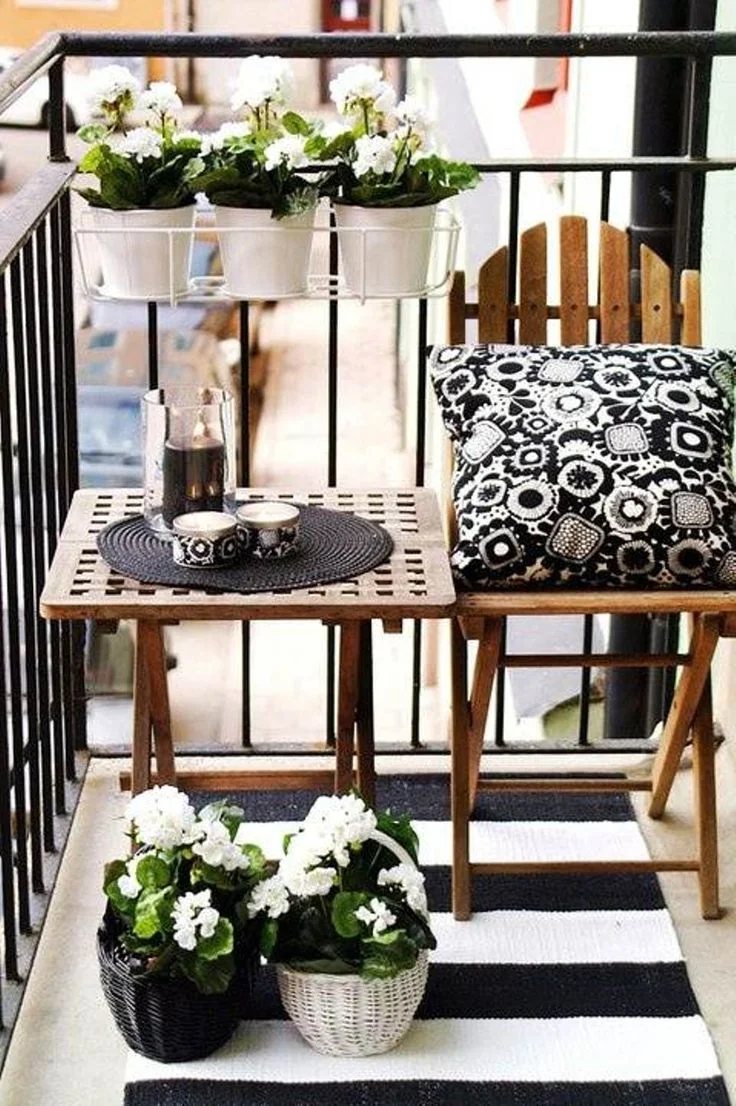 One wooden chair, one wooden side table and flower pots. Simple yet beautifully relaxing.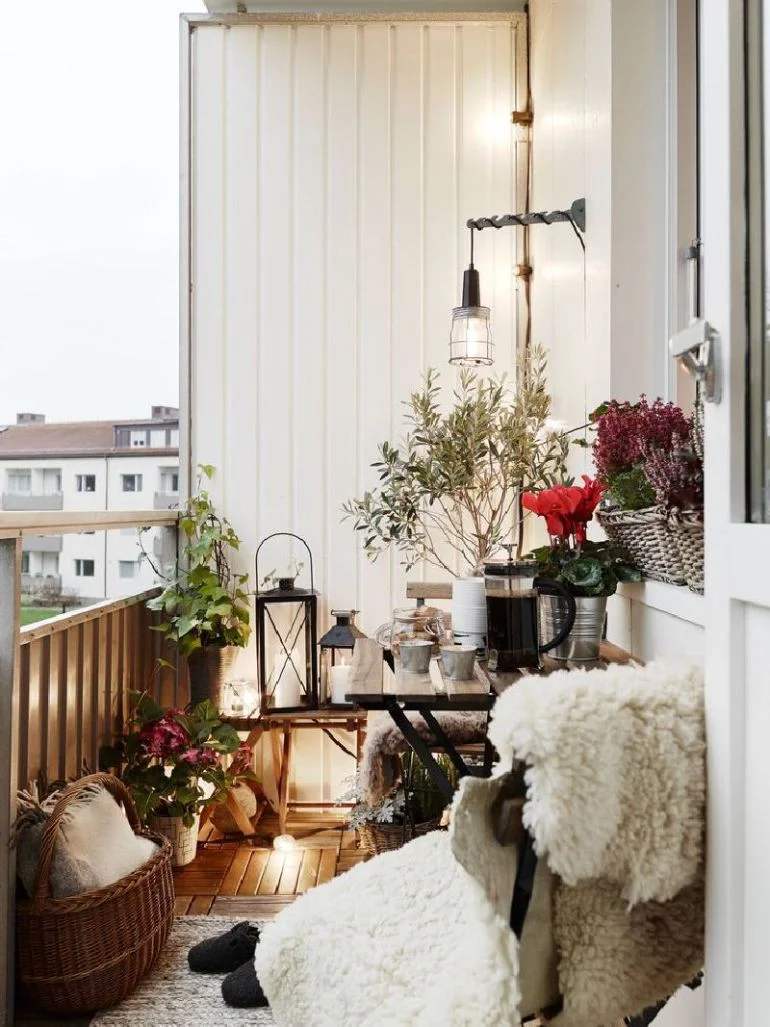 Very sensible and beautiful balcony opening up with wooden texture, vintage accents and greenery being animated by romantic candles at night.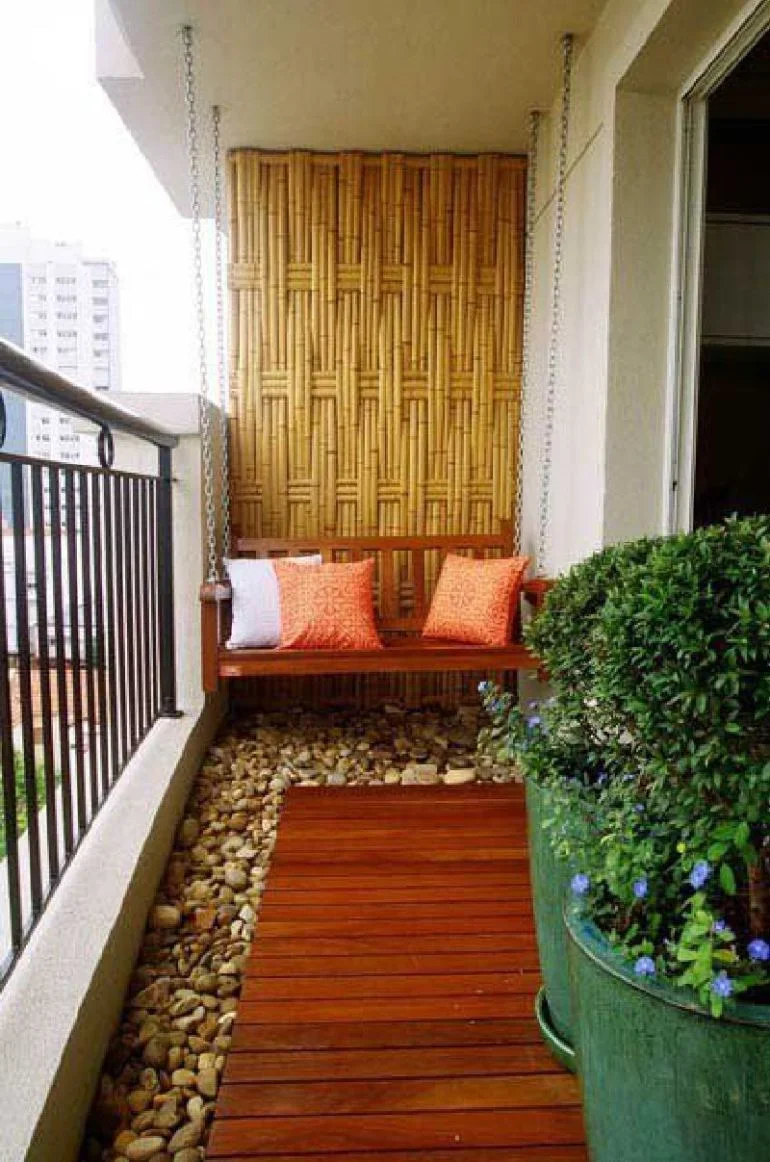 Japanese inspired balcony design featuring river rocks, a swing and bamboo wall decor along beautiful bonsai.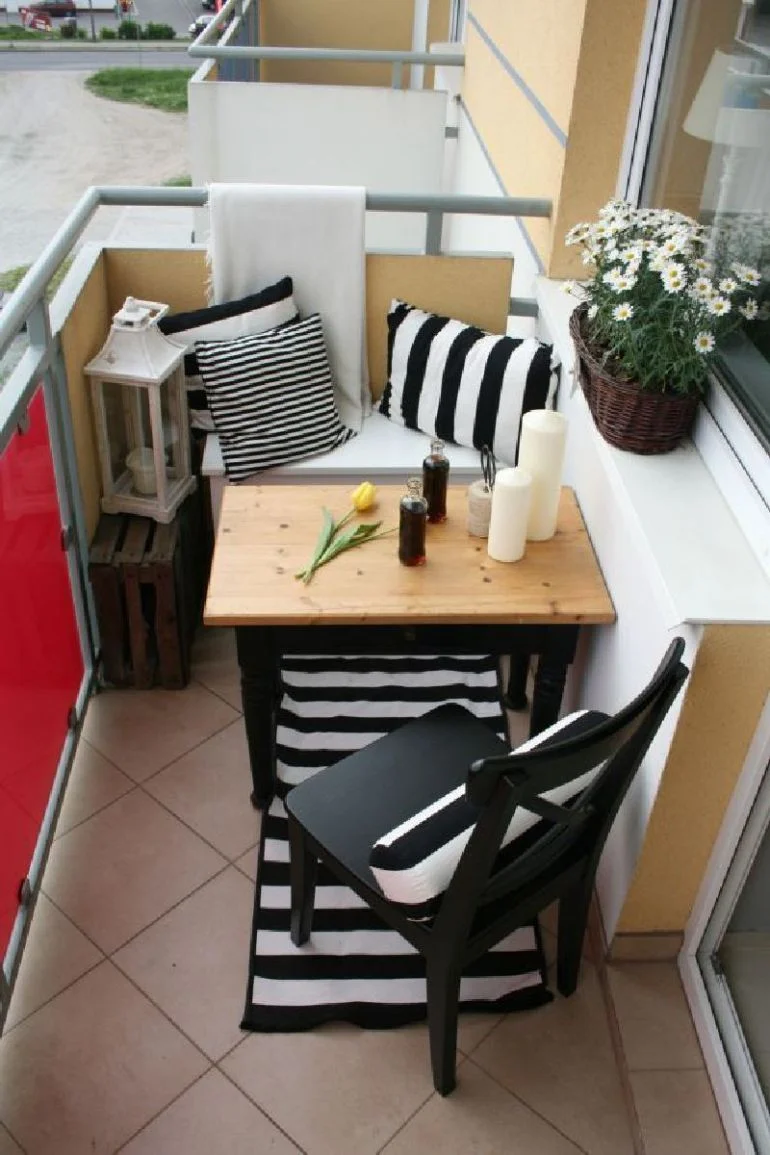 Simple and inexpensive decor that can be realized in a matter of hours.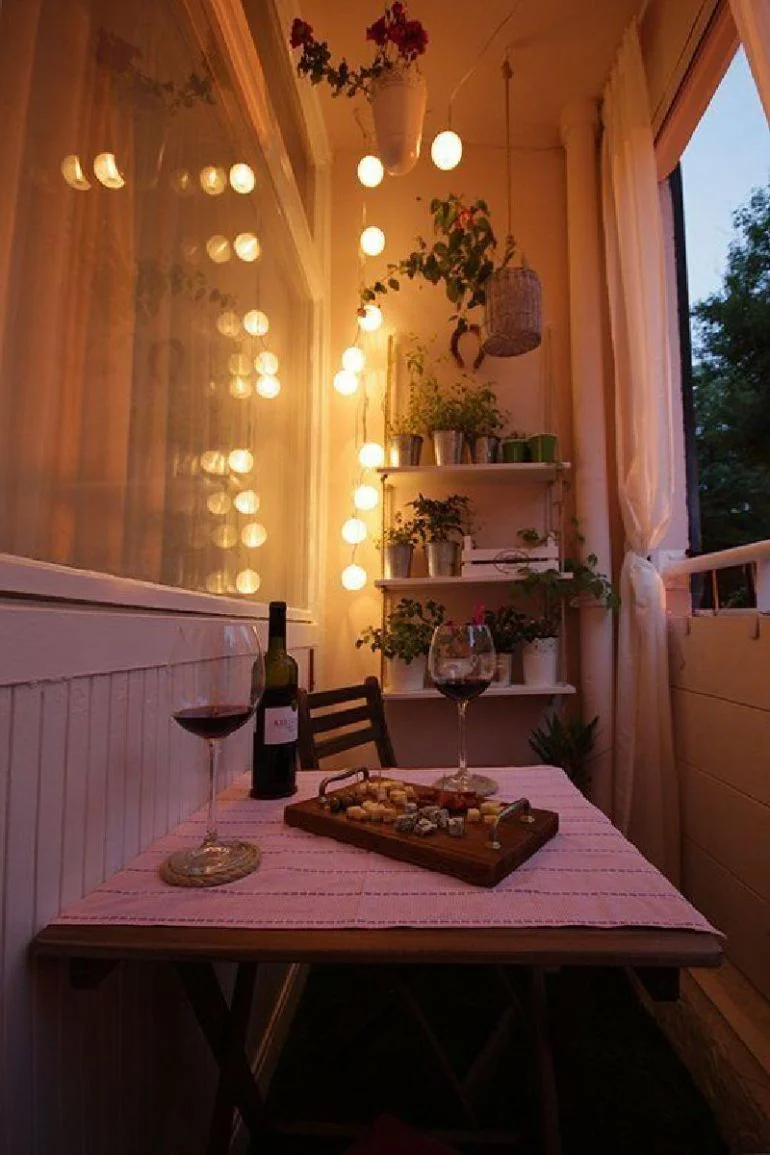 Romantic dinner setting in a narrow balcony beautifying the life of its owners.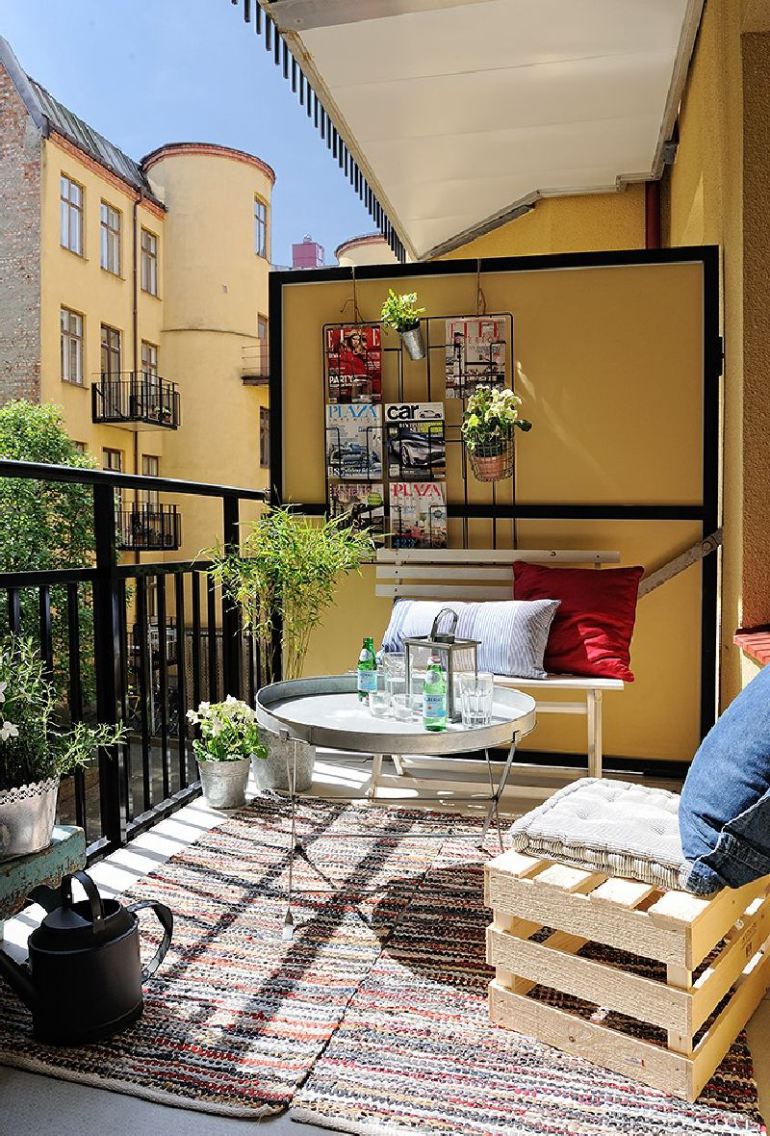 A breathtaking decor that can be realized with little to no costs.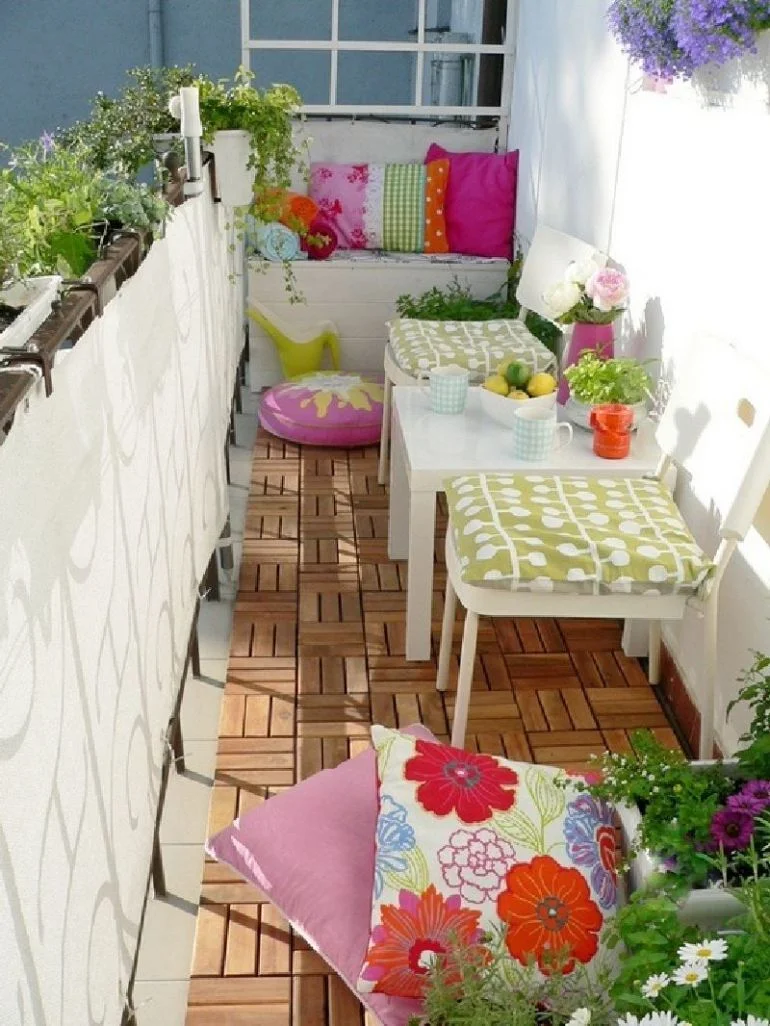 Colorful textiles on white stark Ikea furniture nestled in greenery in a mesmerizing result.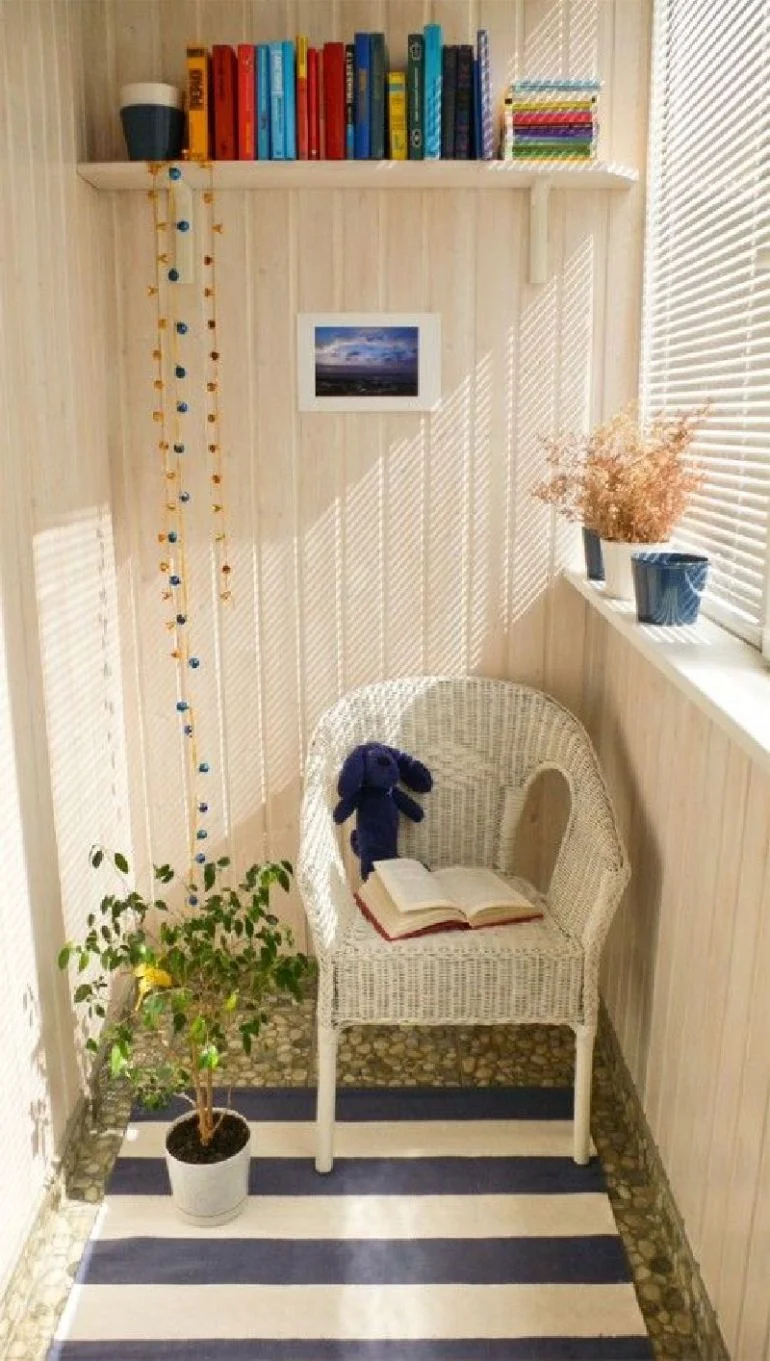 Peaceful reading nook with river rocks on the floor.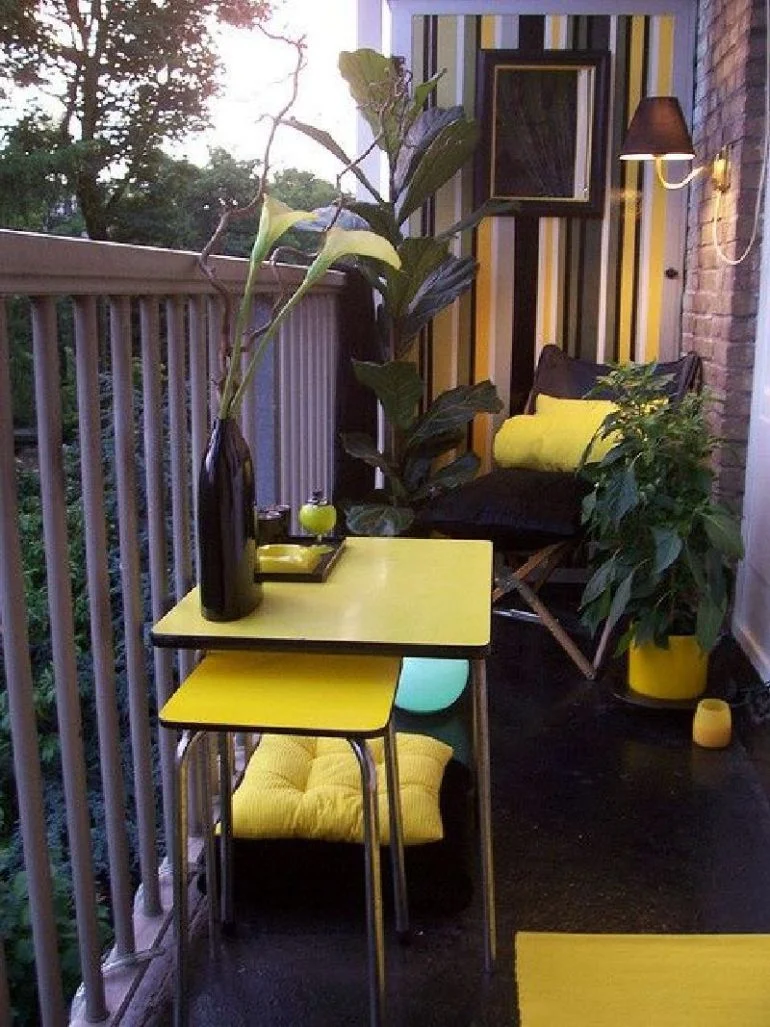 Yellow infuses happiness and joy at a first glance. Embrace a healthy attitude and make a change in your balcony .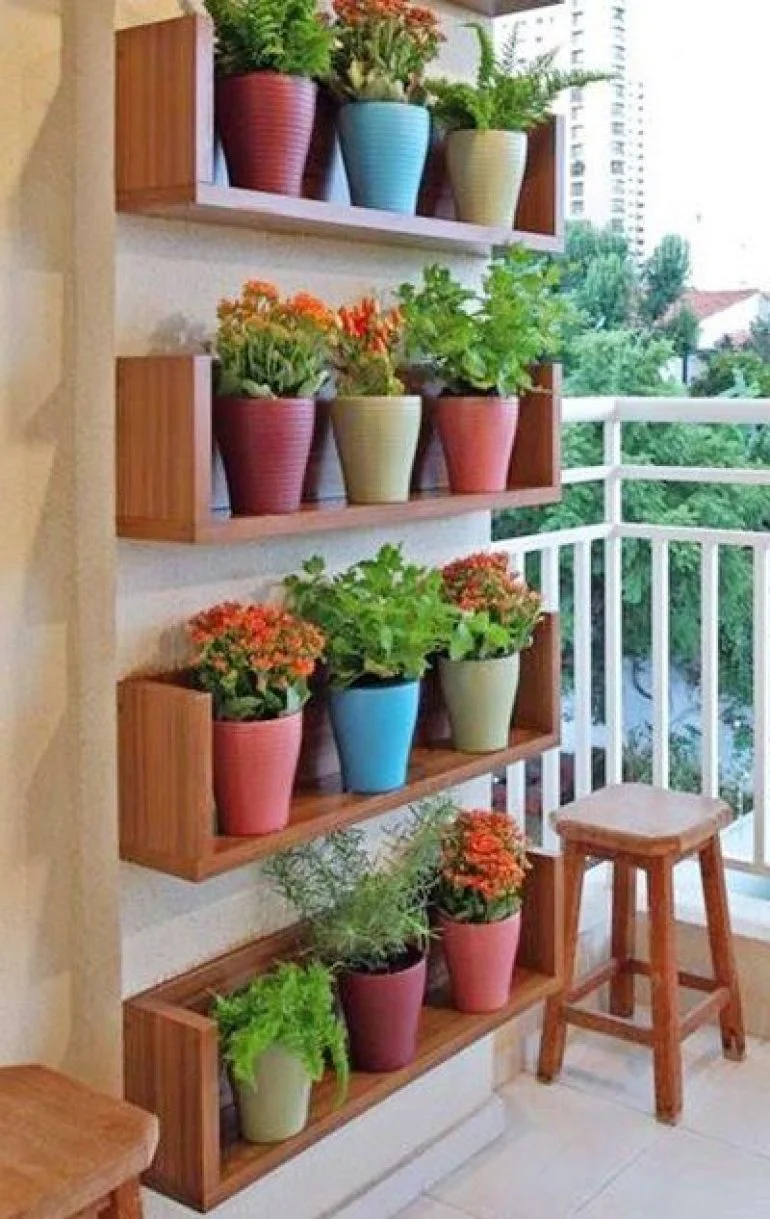 Greenery is all you need at the end of the day.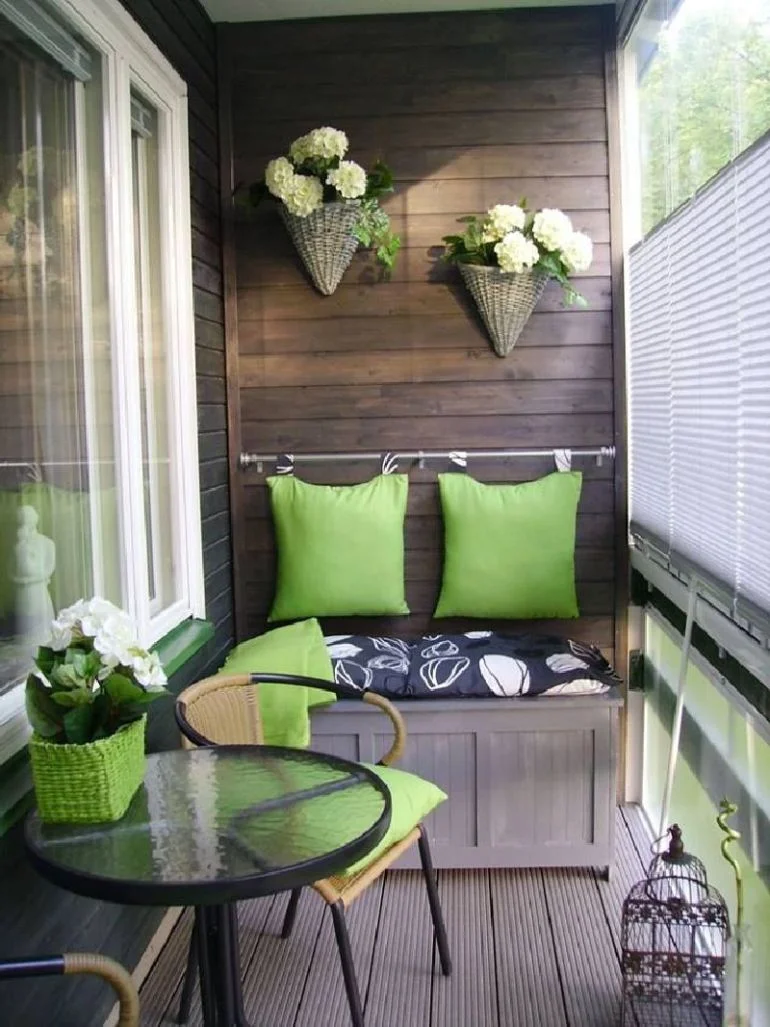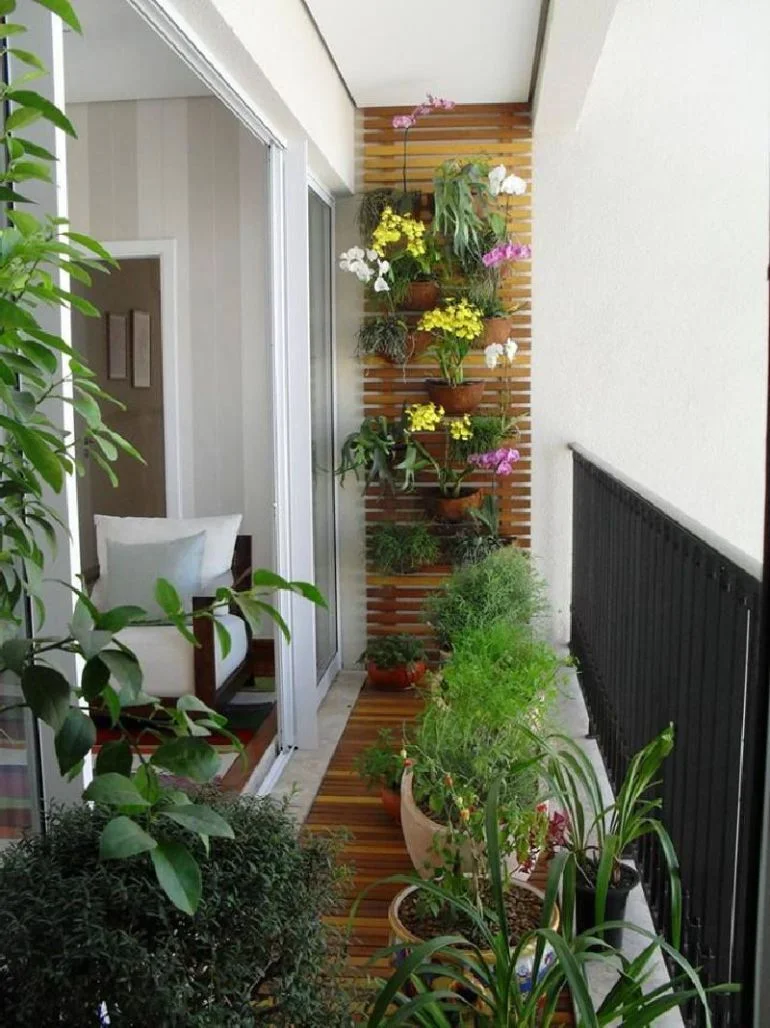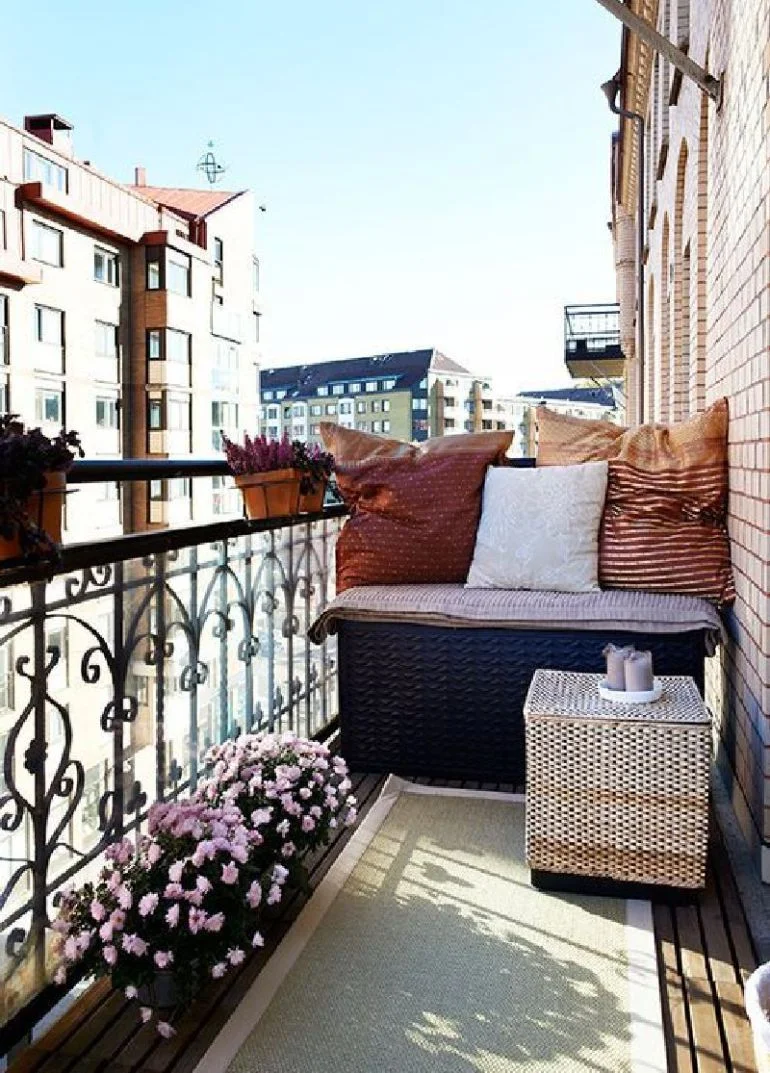 Superb composition between the rattan texture, the brick wall and the wooden floor.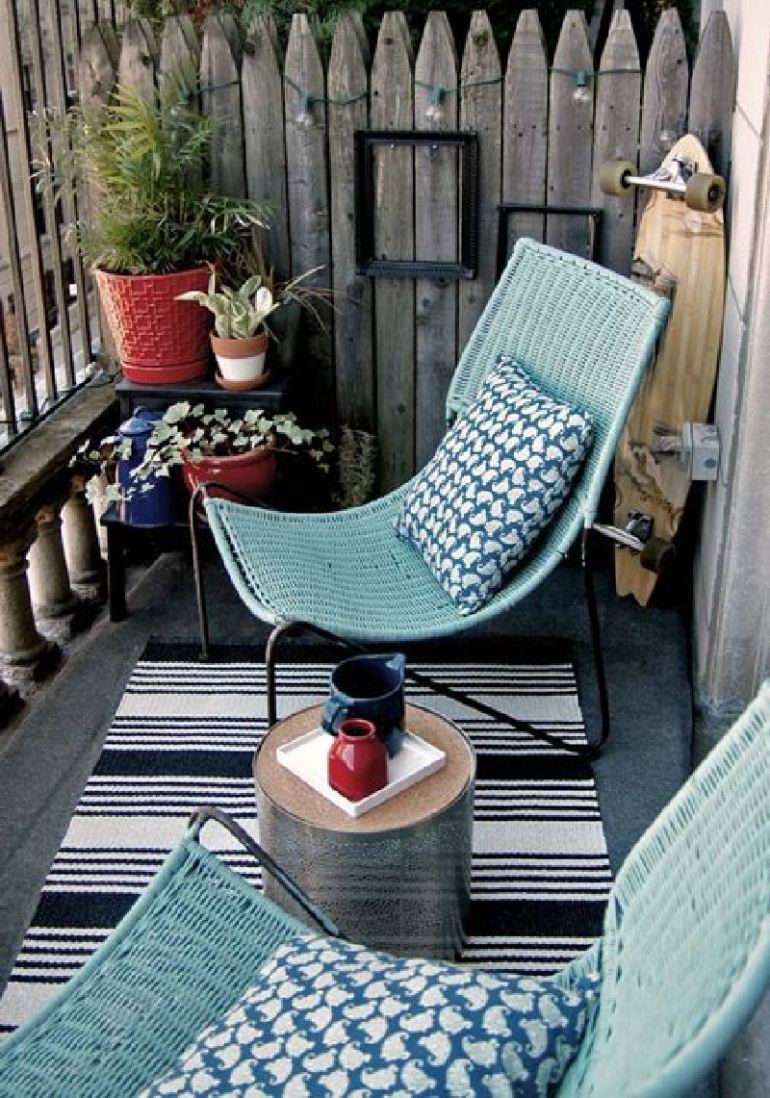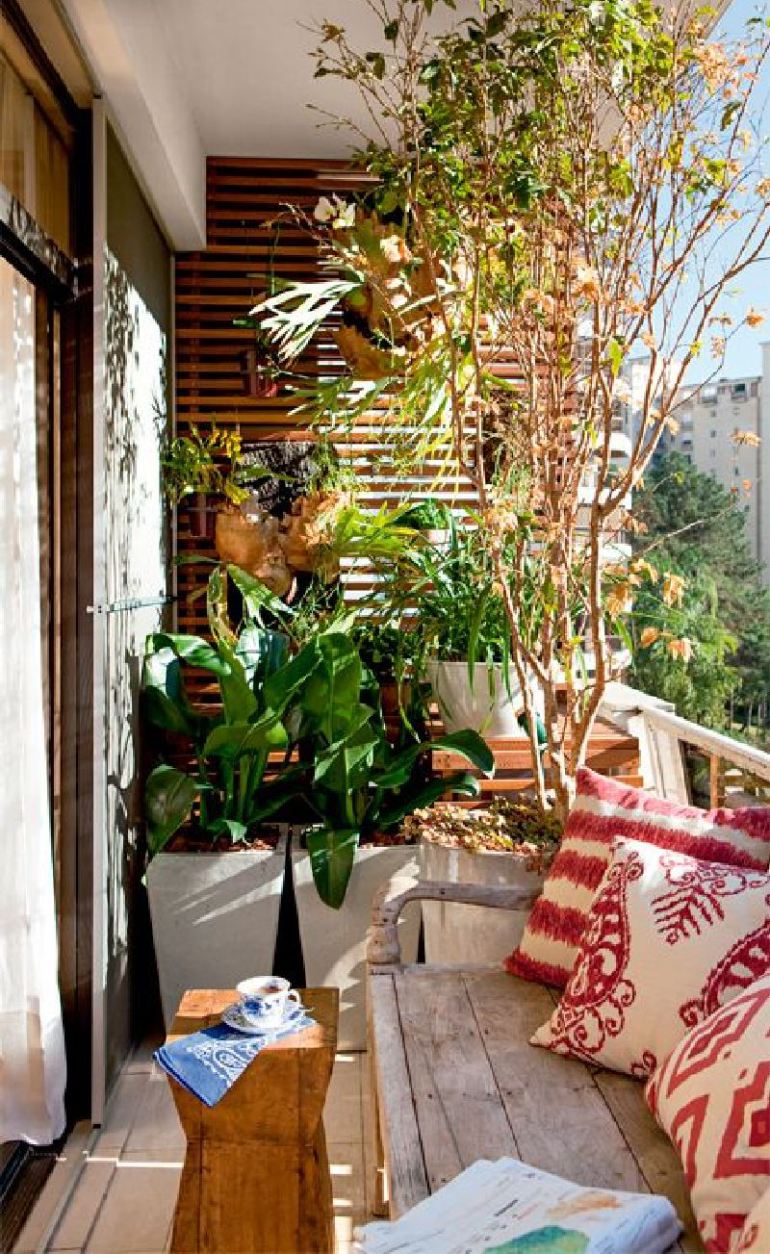 Wooden bench bringing coziness and warmth in a balcony dominated by greenery.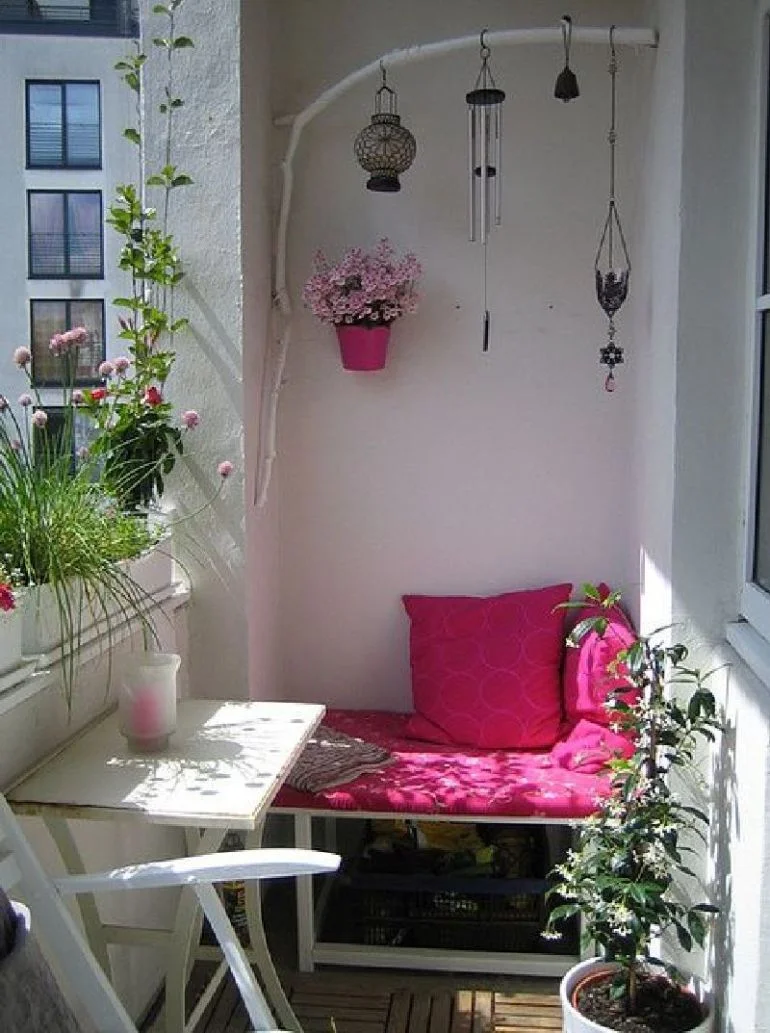 One twig holding wind chimes to animate the sounds that you require at the end of the day to relieve stress, the song sang by wind.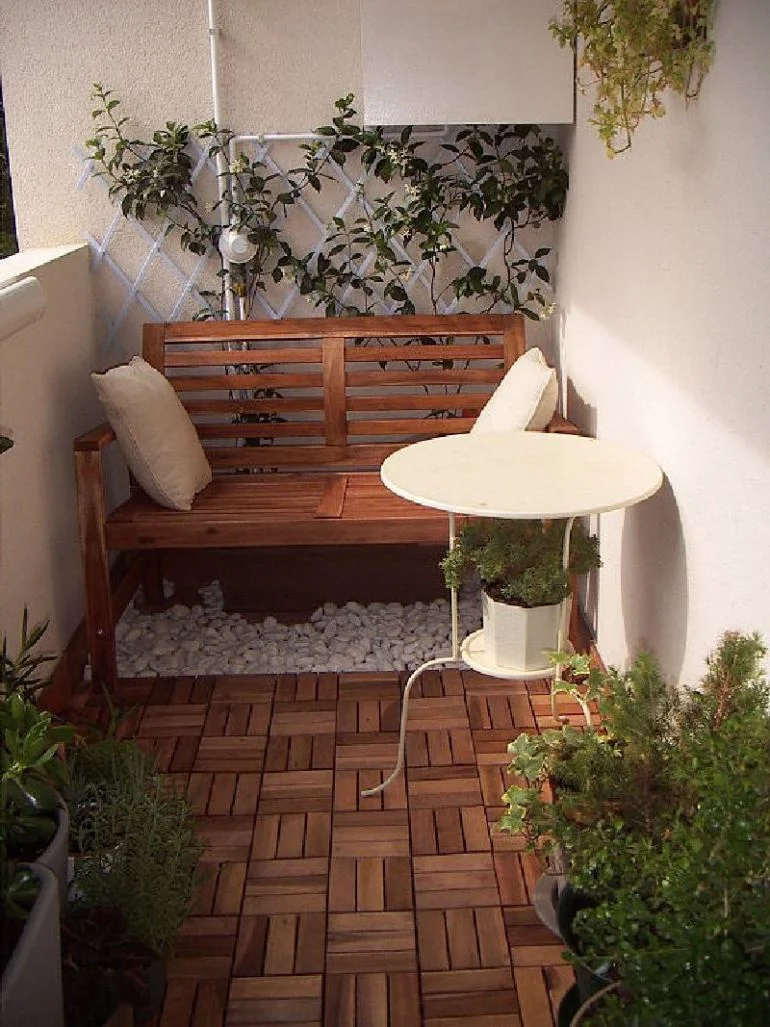 Wood can make absolutely any balcony better when combined with greenery. Breathtaking decor combination.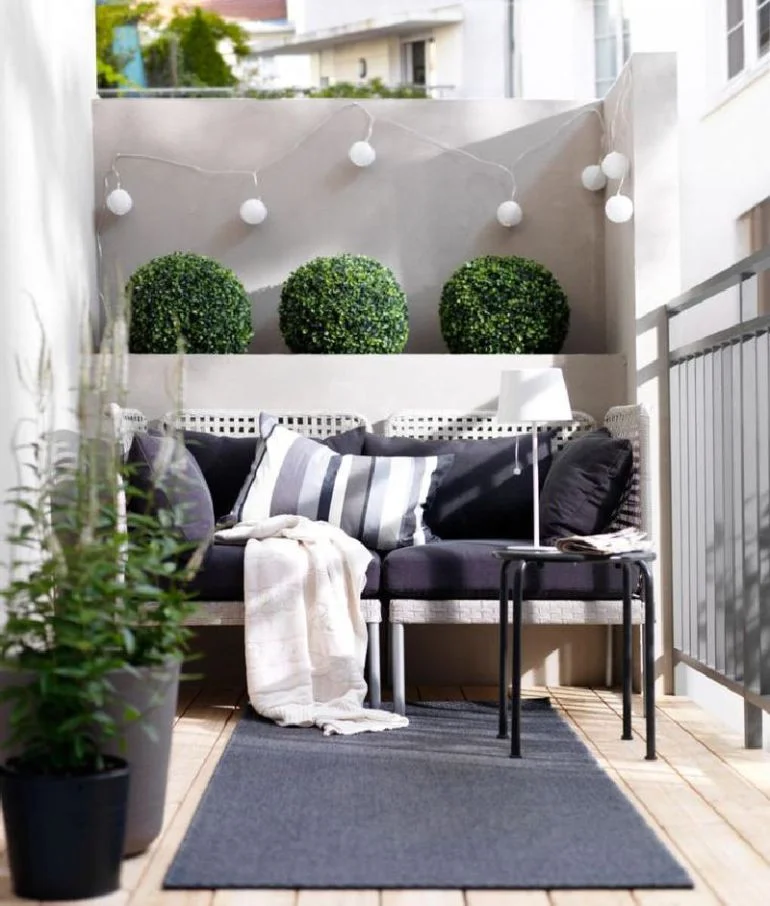 Scandinavian vibe in simple stark white decor with wooden flooring.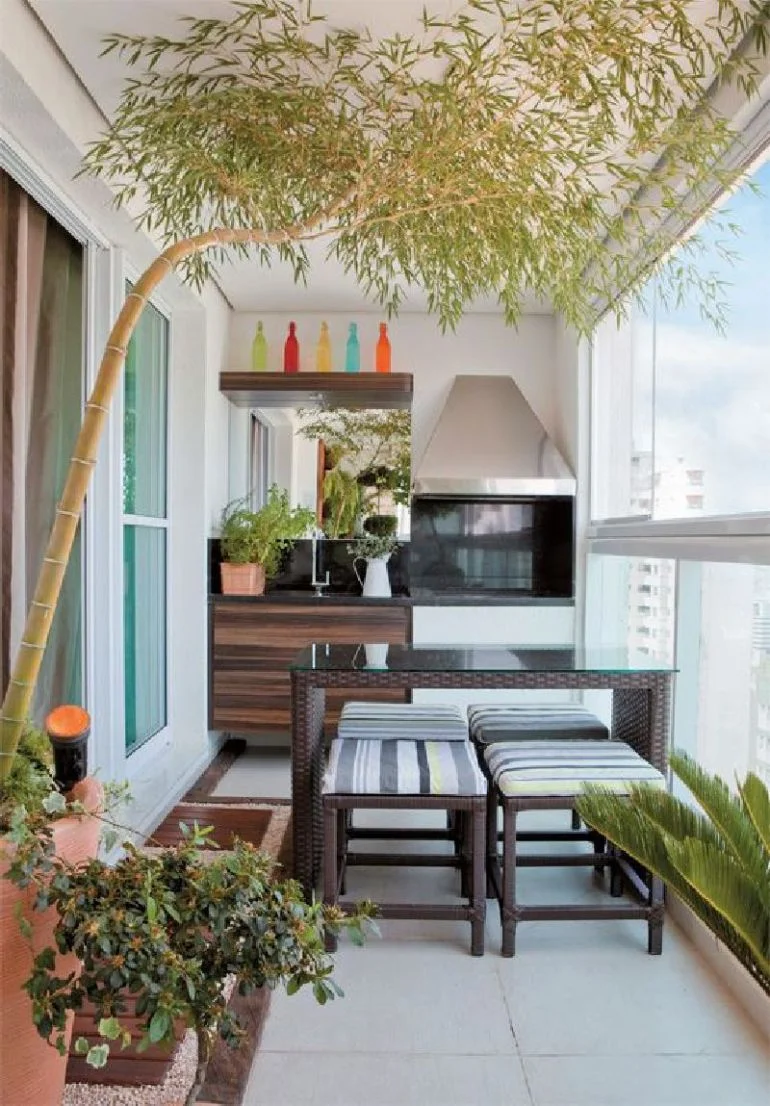 Small cooking area and sink for that feeling that you get when you cook outdoors.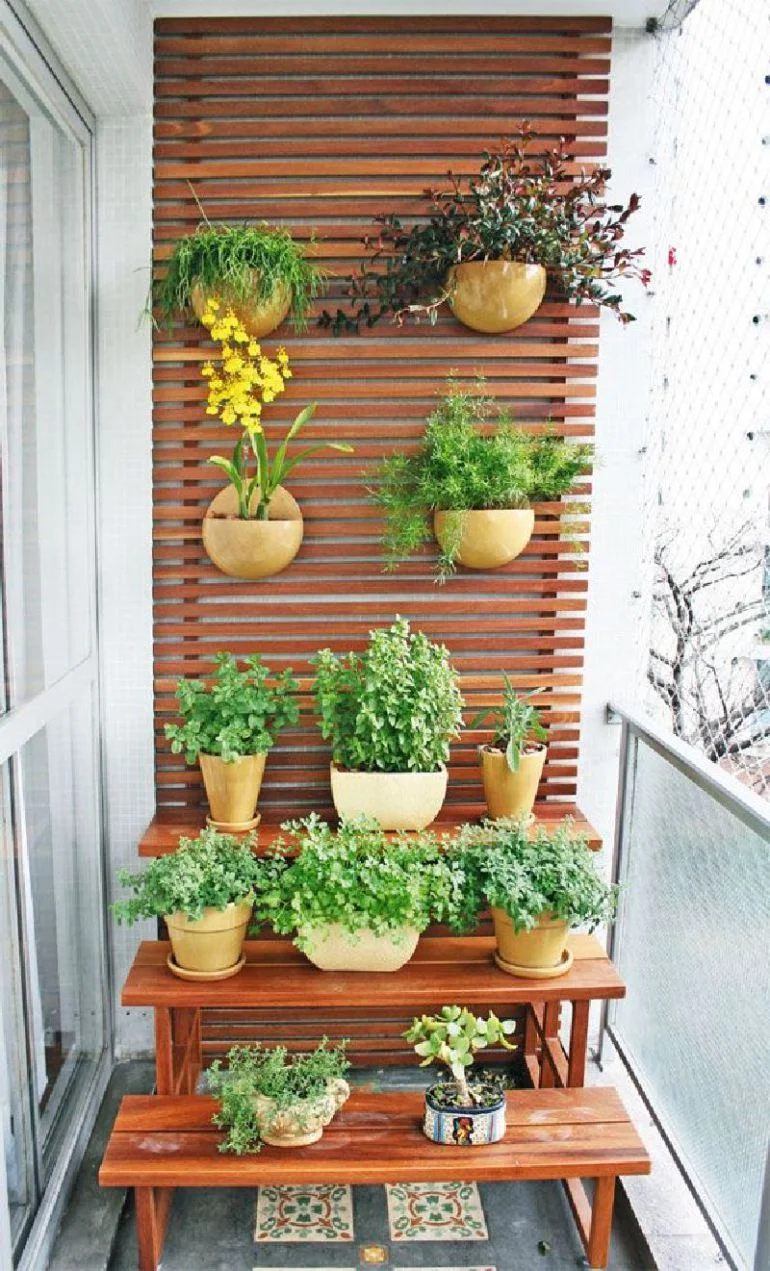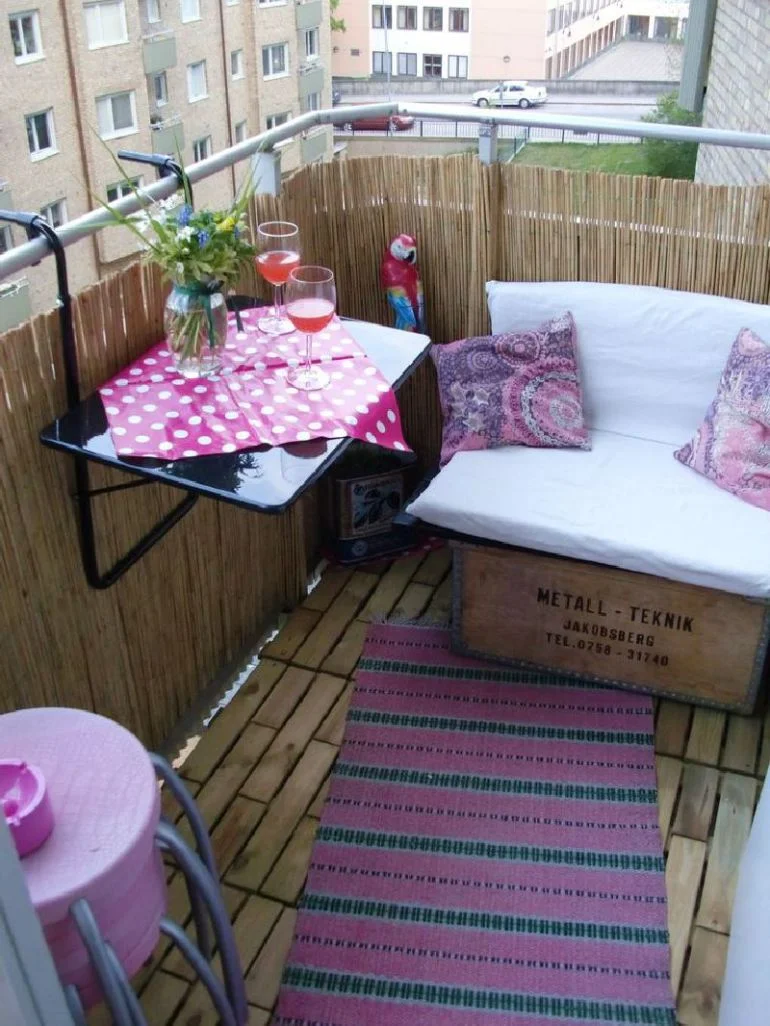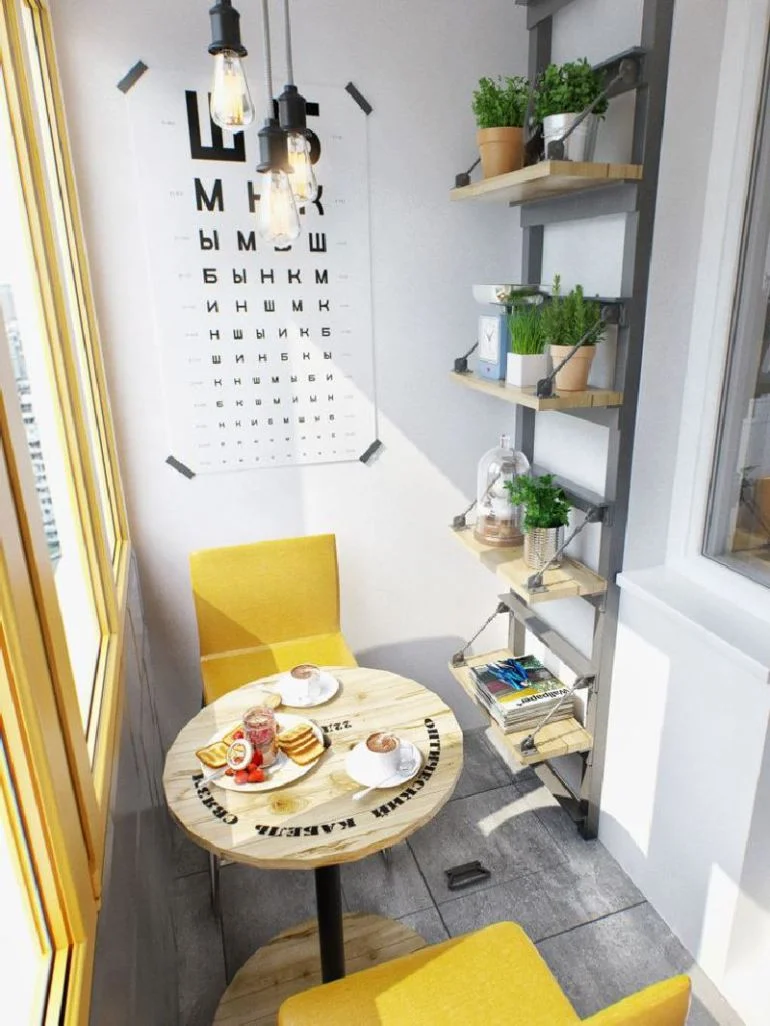 Industrial color scheme sustained by textures and furnishings beautifully.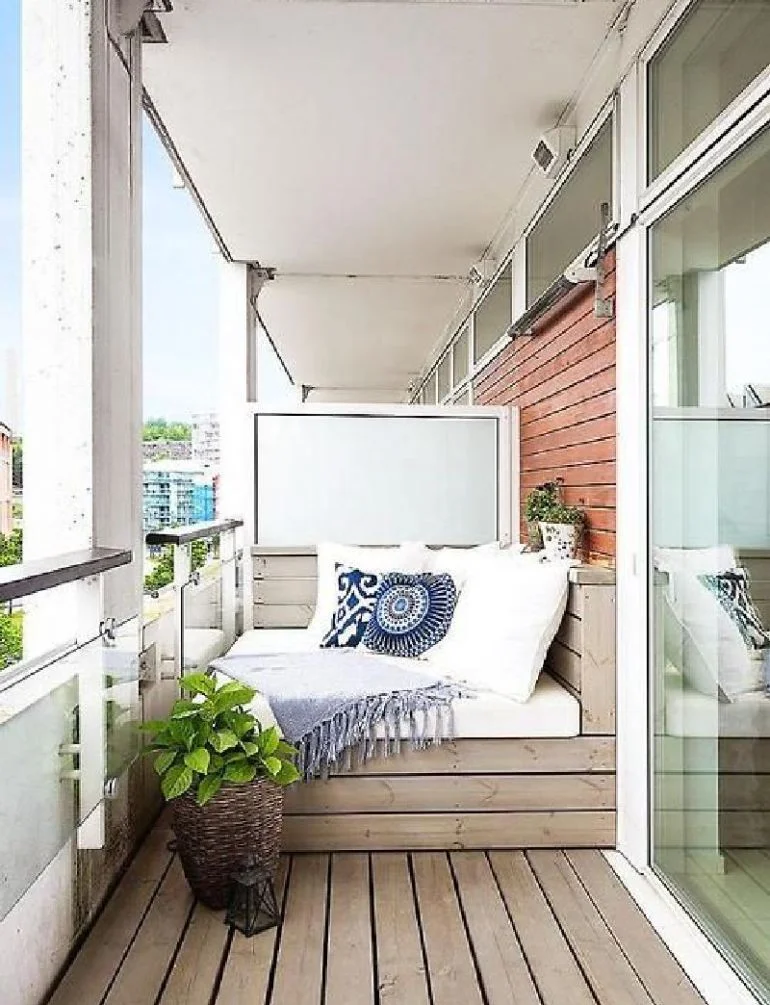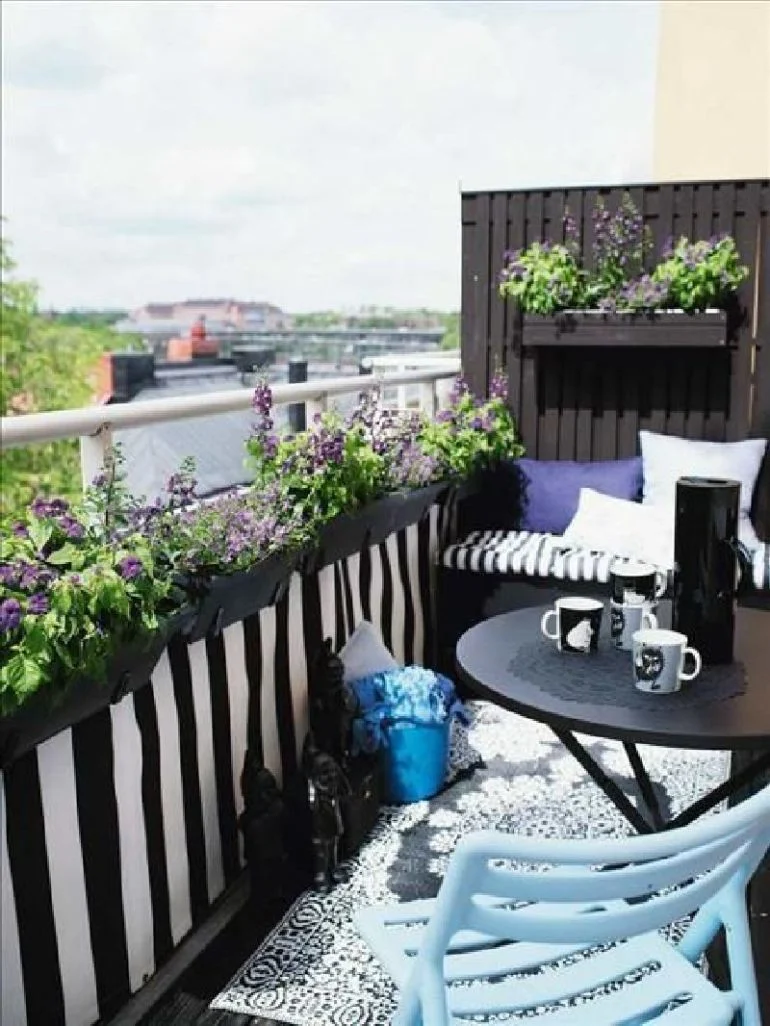 Dark stained wood can give your balcony a noble status emphasized through elegance and the visual comfort of stability, it almost brings it a down to an earthy feeling.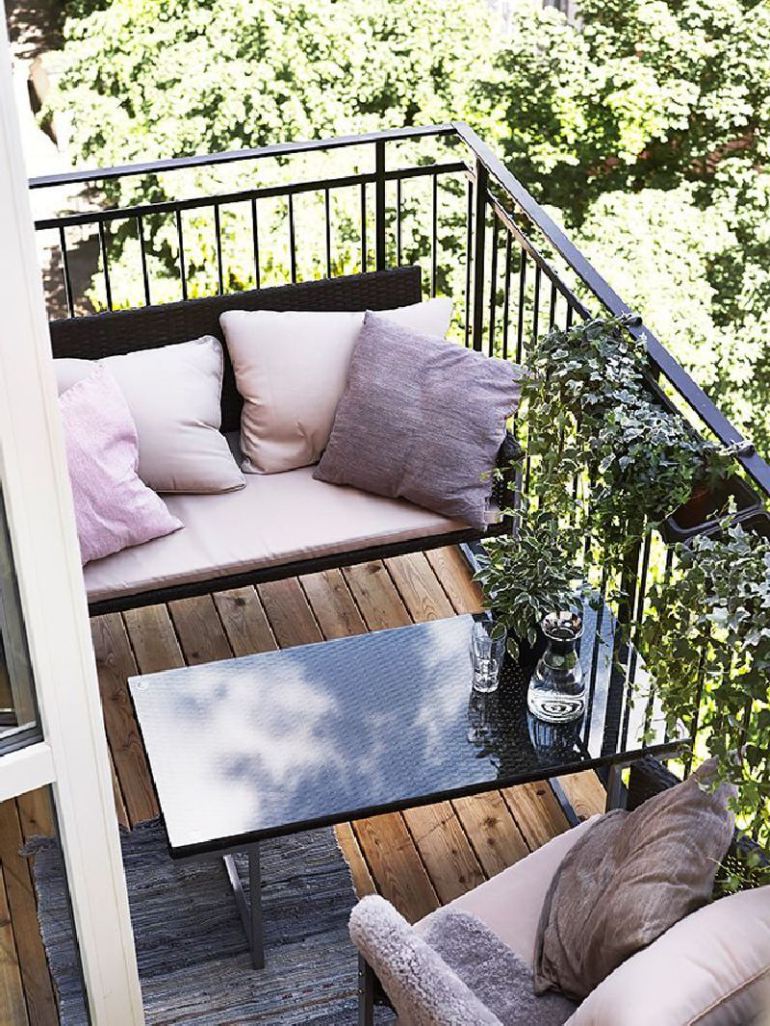 A small balcony is no excuse to pass on a great small oasis.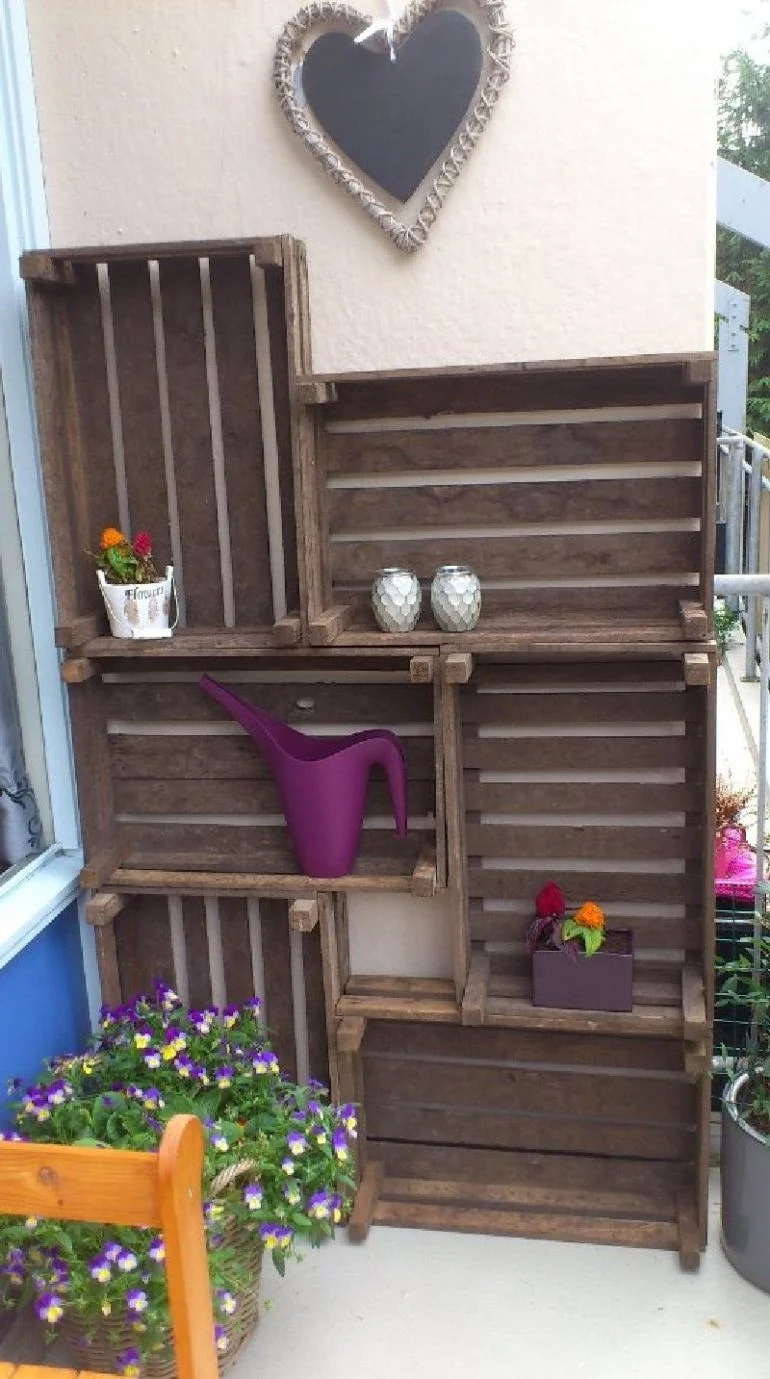 Wooden crates can be transformed in flower pots storage. Greenery related items only.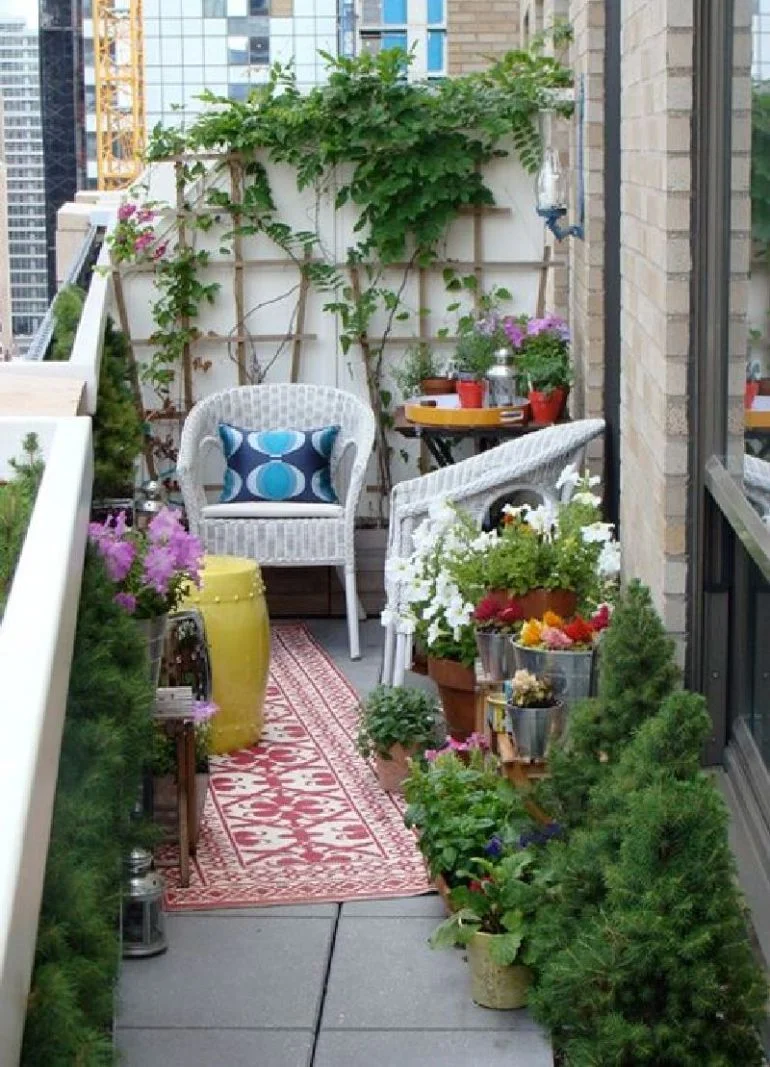 The bigger the balcony the bigger the garden .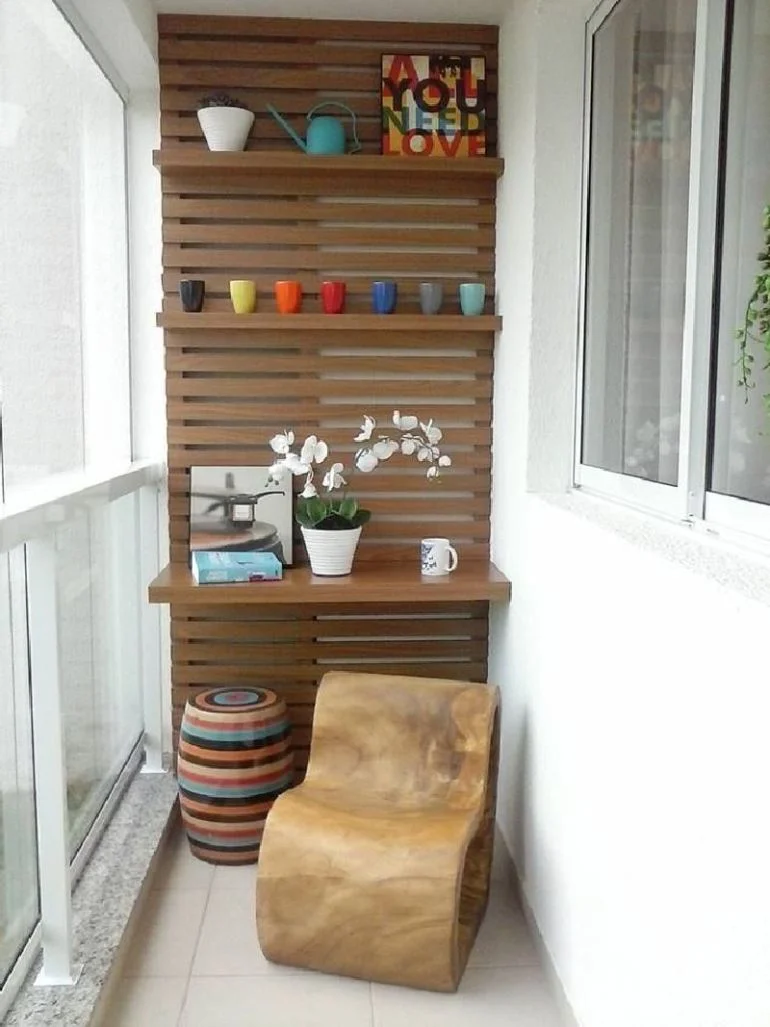 Sculptural items can be sheltered in you reading nook beautifully.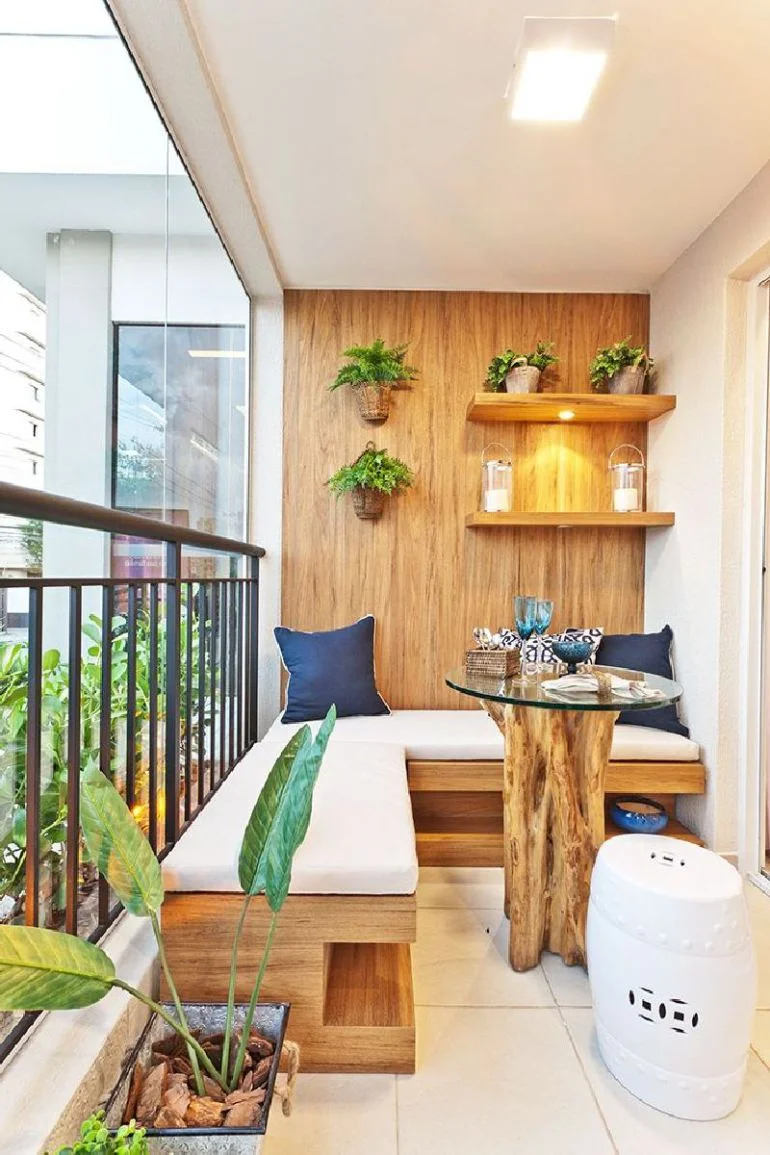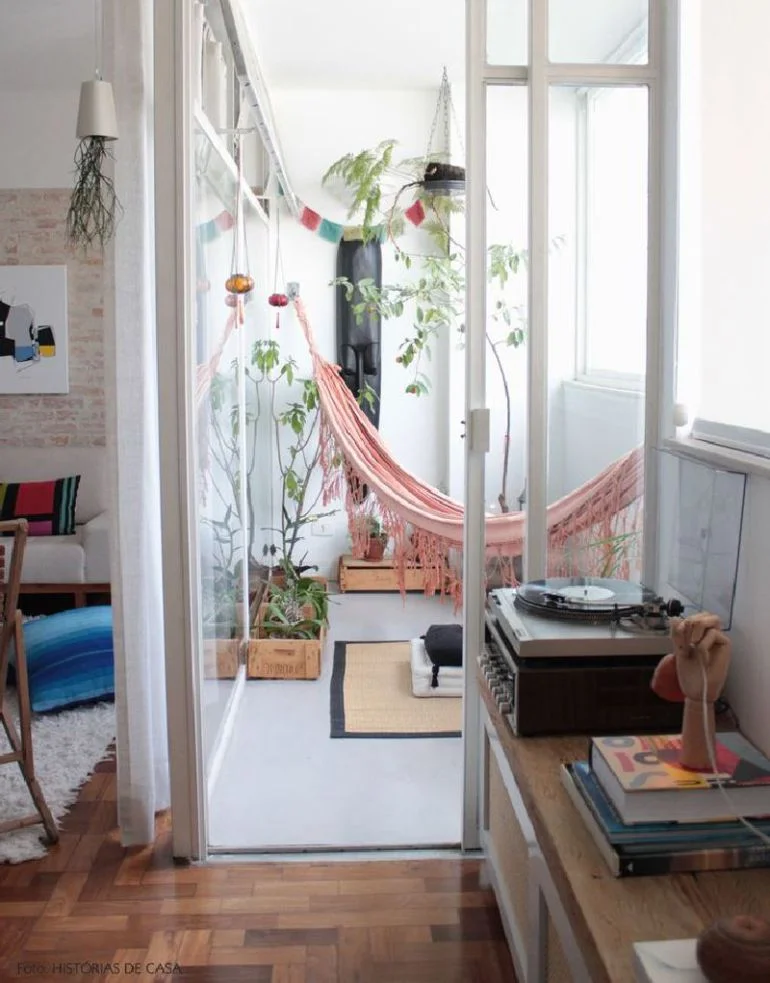 A hammock is probably the ultimate piece that you can shelter in your small relaxation area. Fresh air, greenery and a hammock, absolutely amazing idea worth following.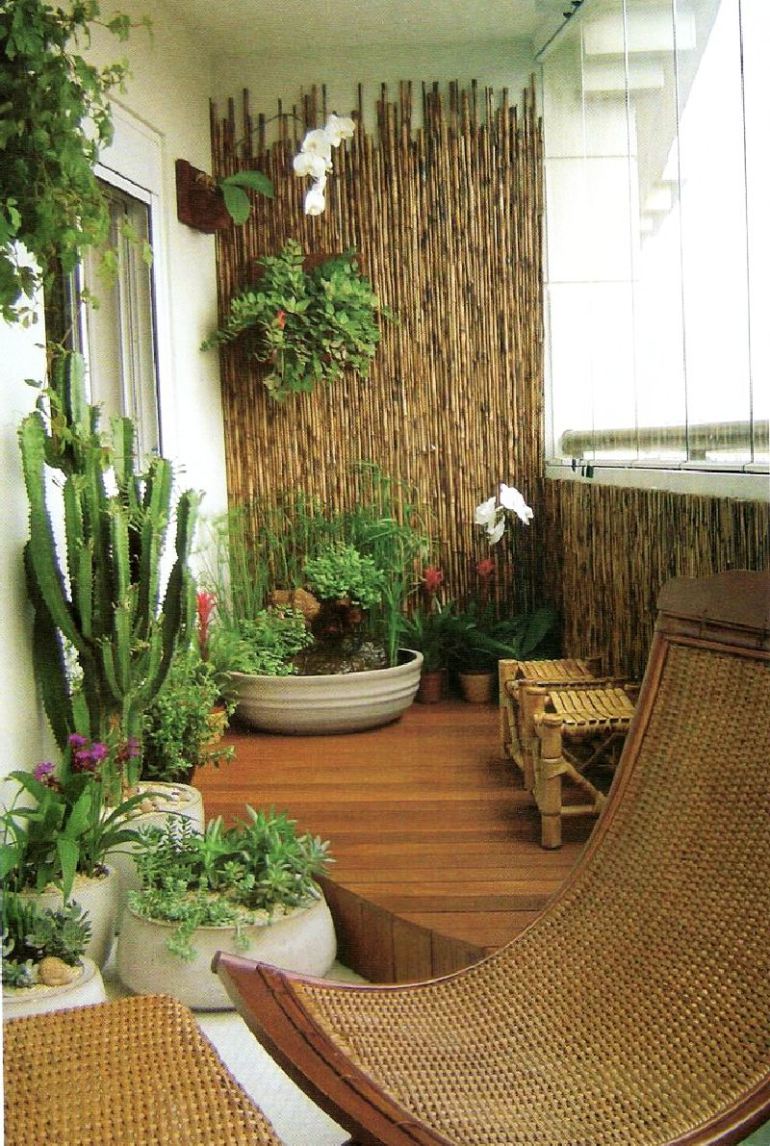 A full wood/rattan/bamboo decor along with some succulents, a cactus, a bonsai and ficuses can give the place a very very strong cultural vibe. Powerful commited designs are describing the personality of the owner in a beautiful manner.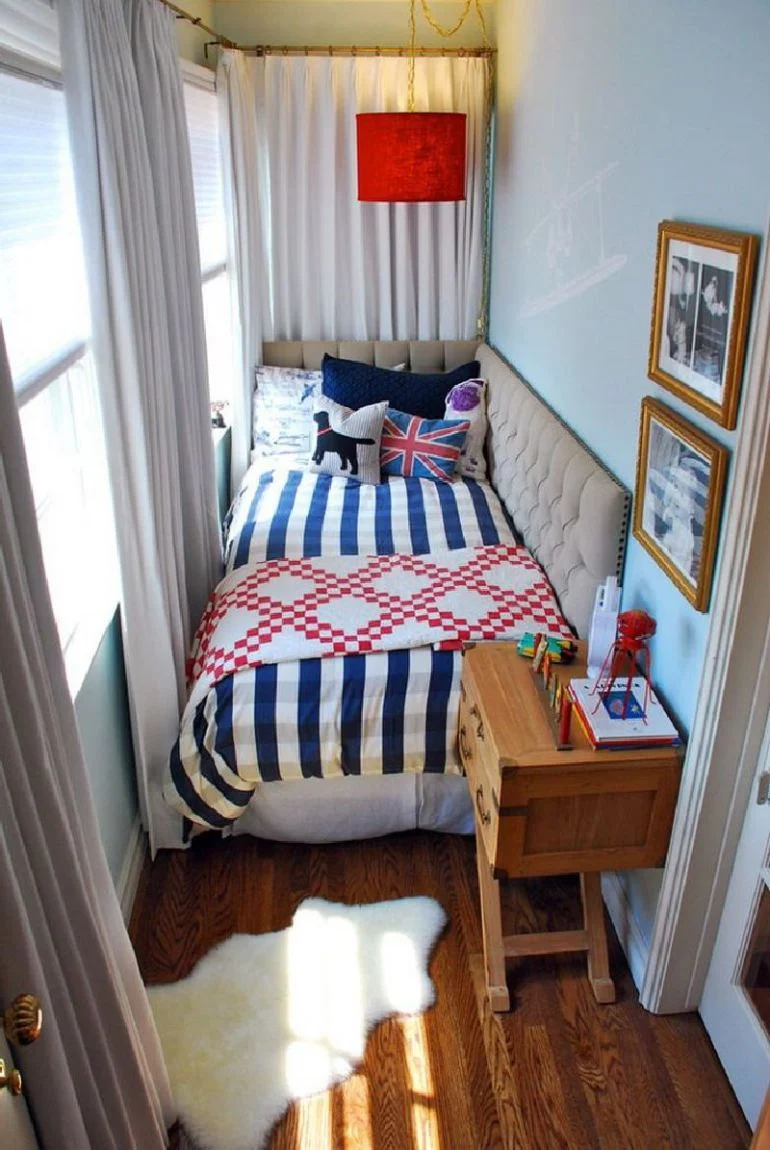 Sleeping as close as possible to a window is a dream for many, it`s the closest experience to sleeping outside in your own home.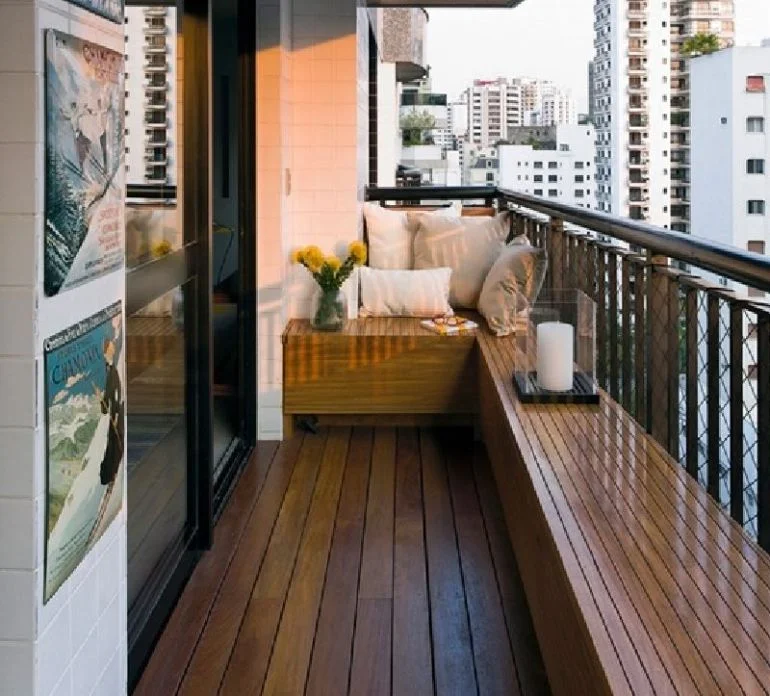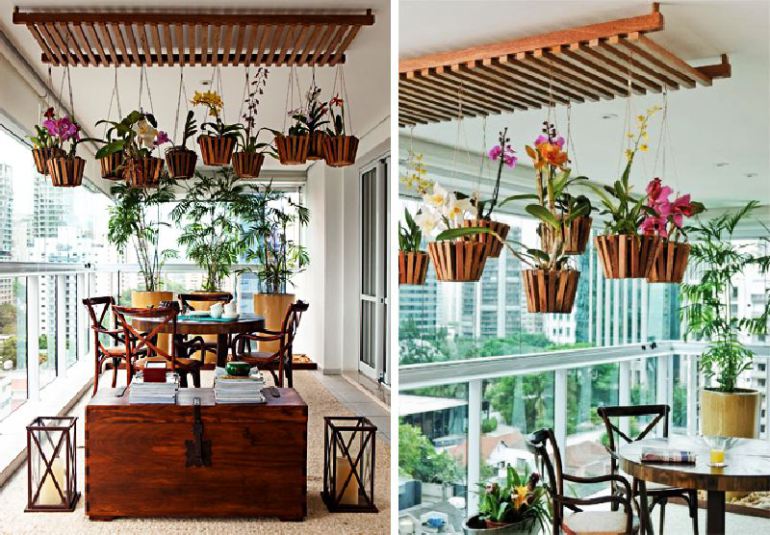 Suspended flower pots on a huge terrace can make a big difference.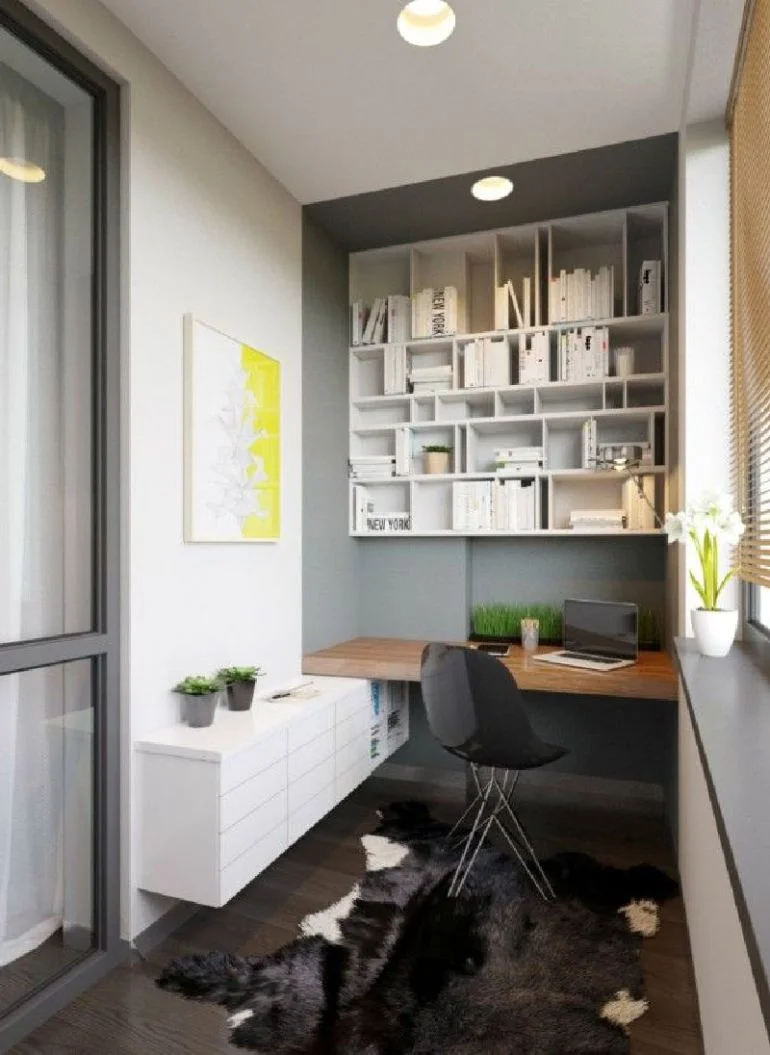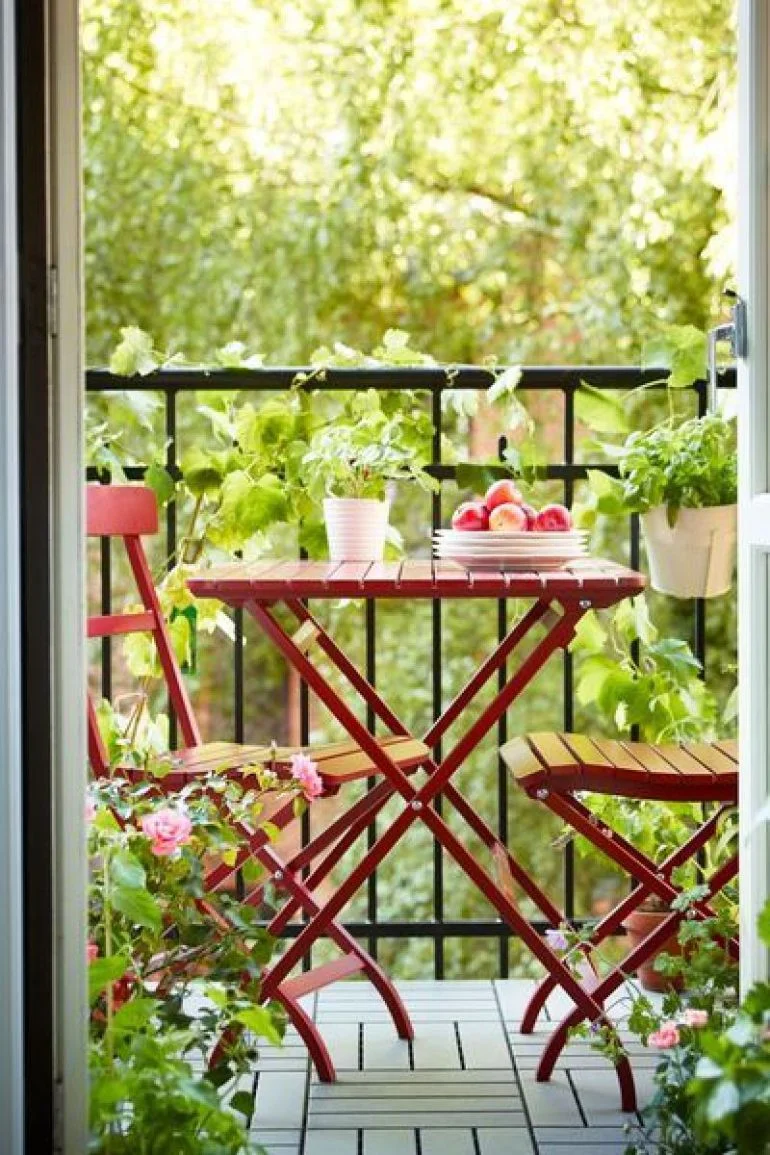 Two chairs and a small table nestled in greenery.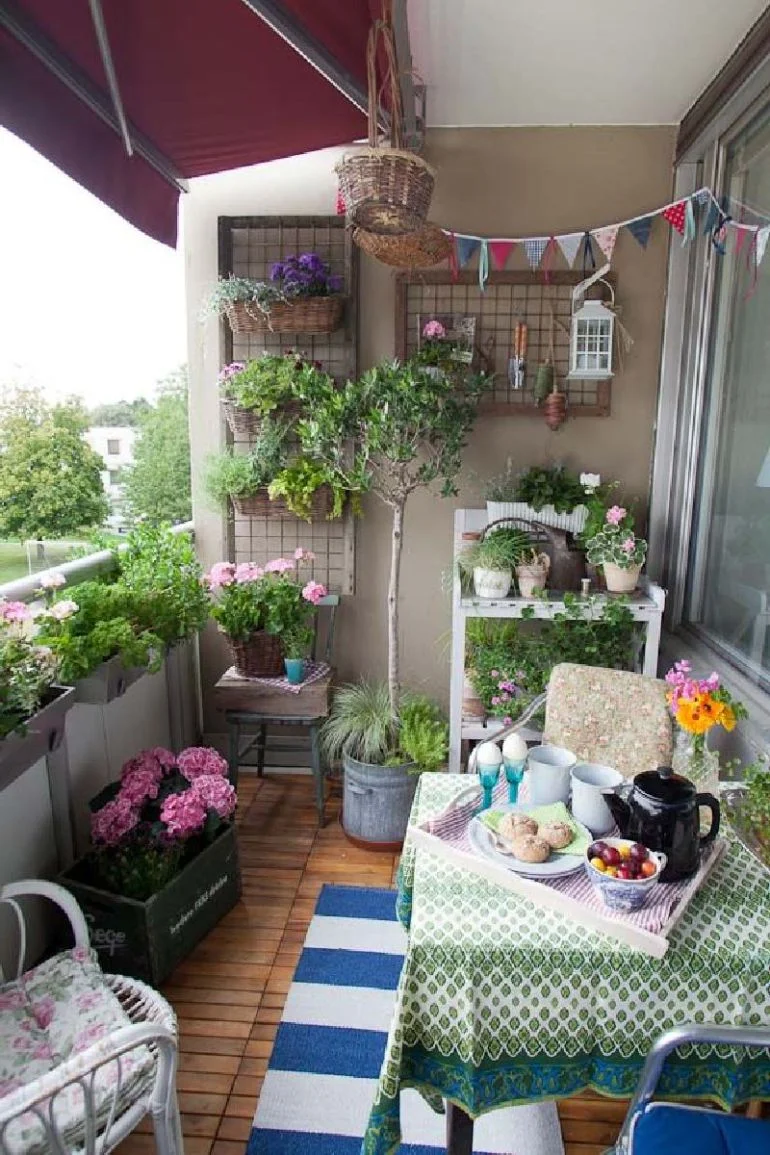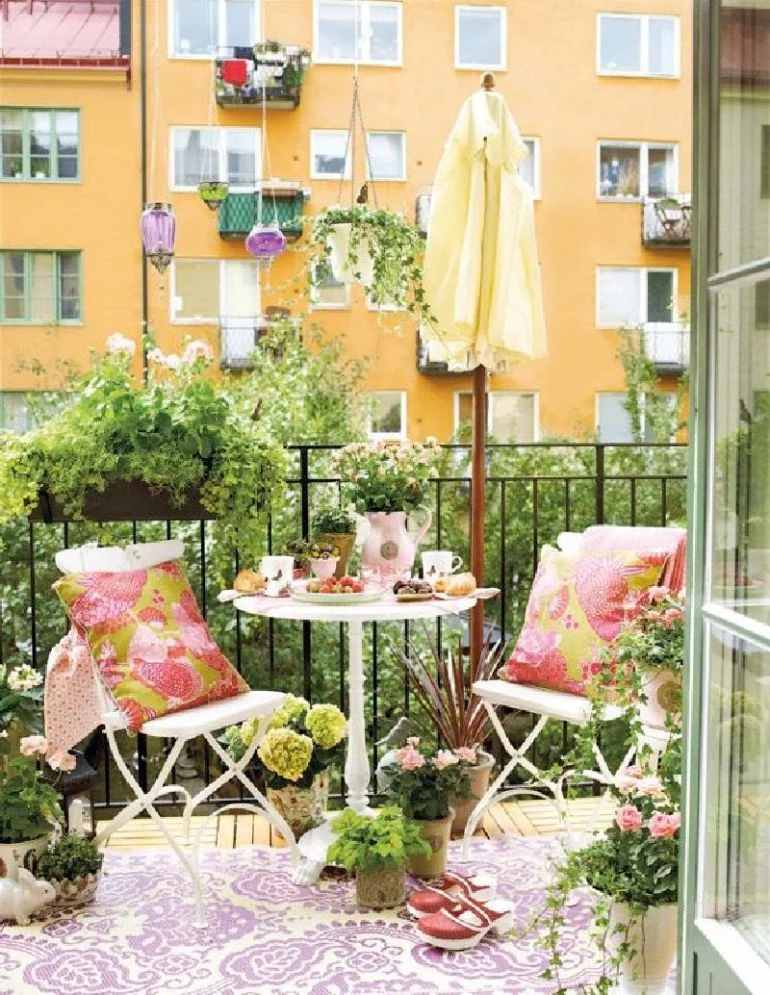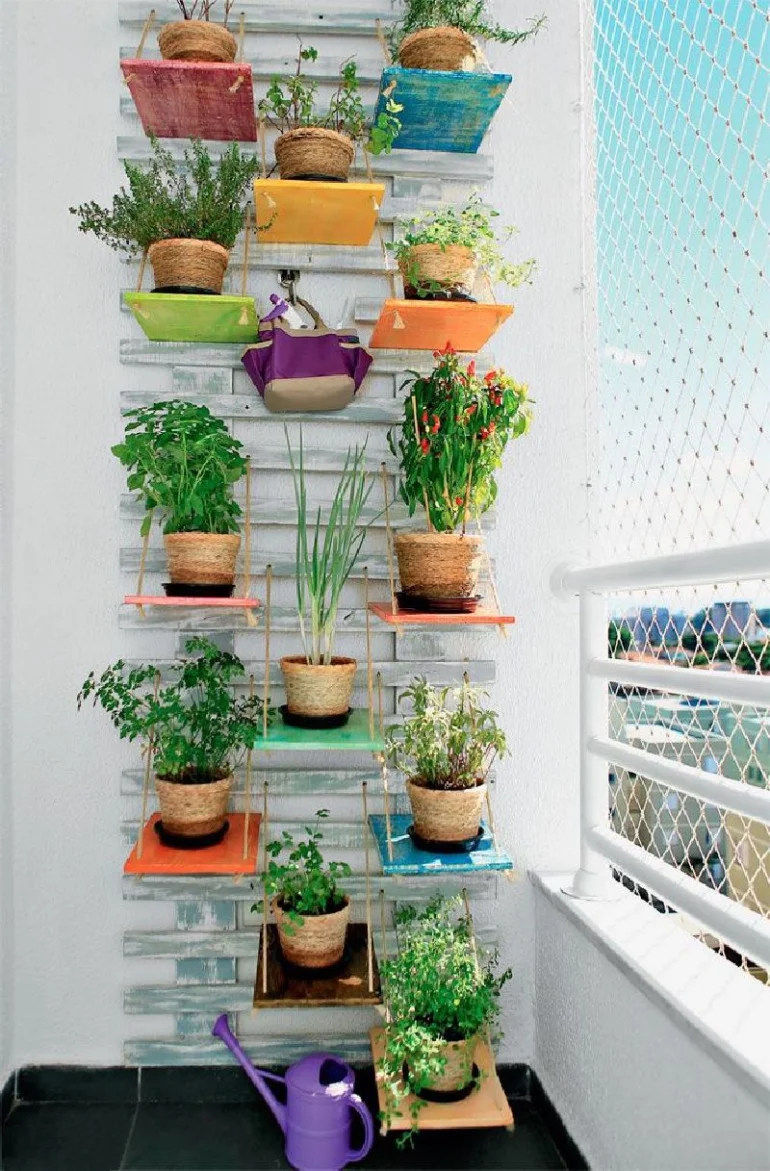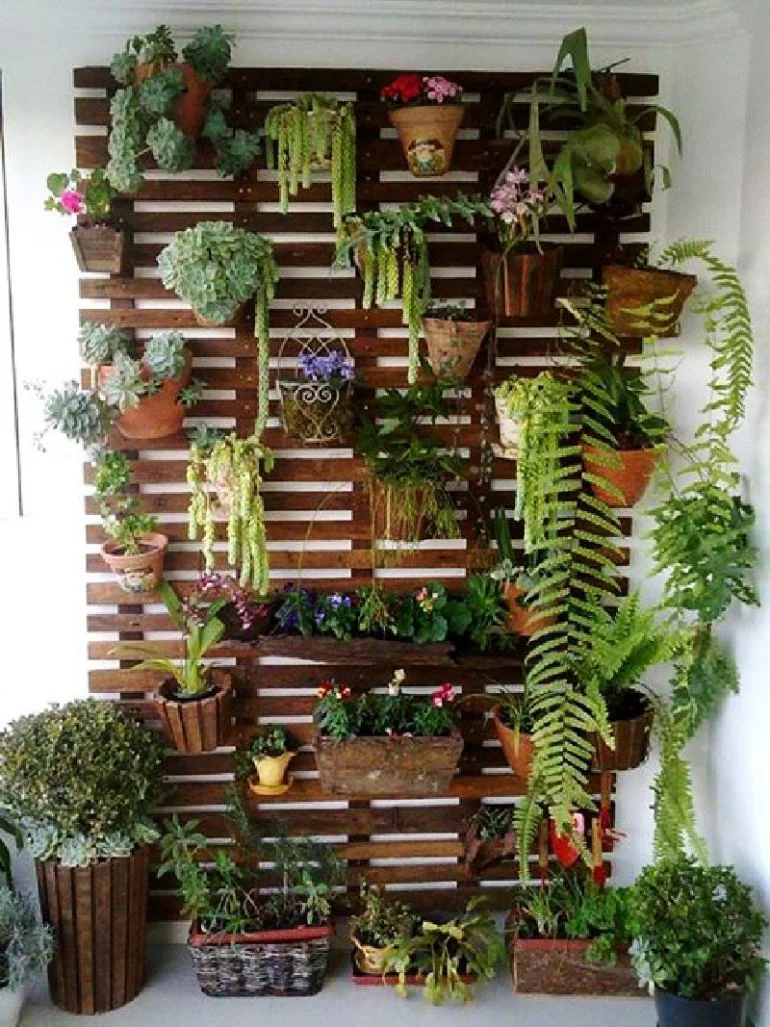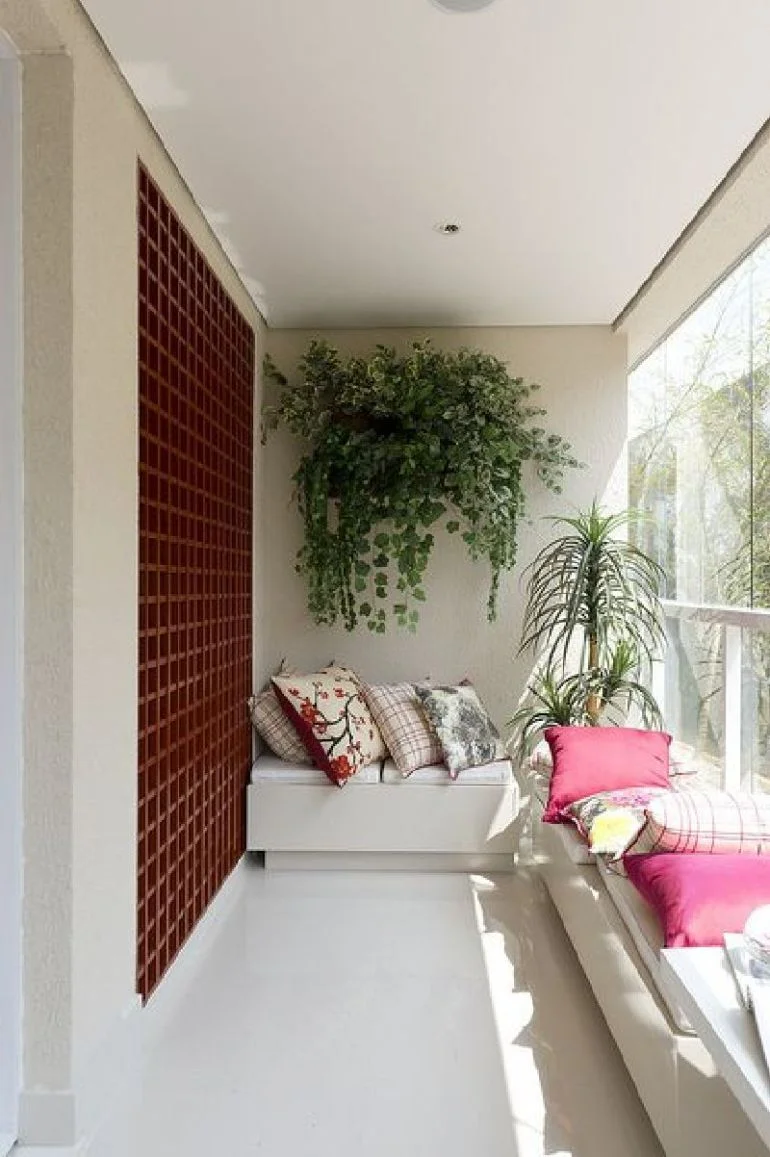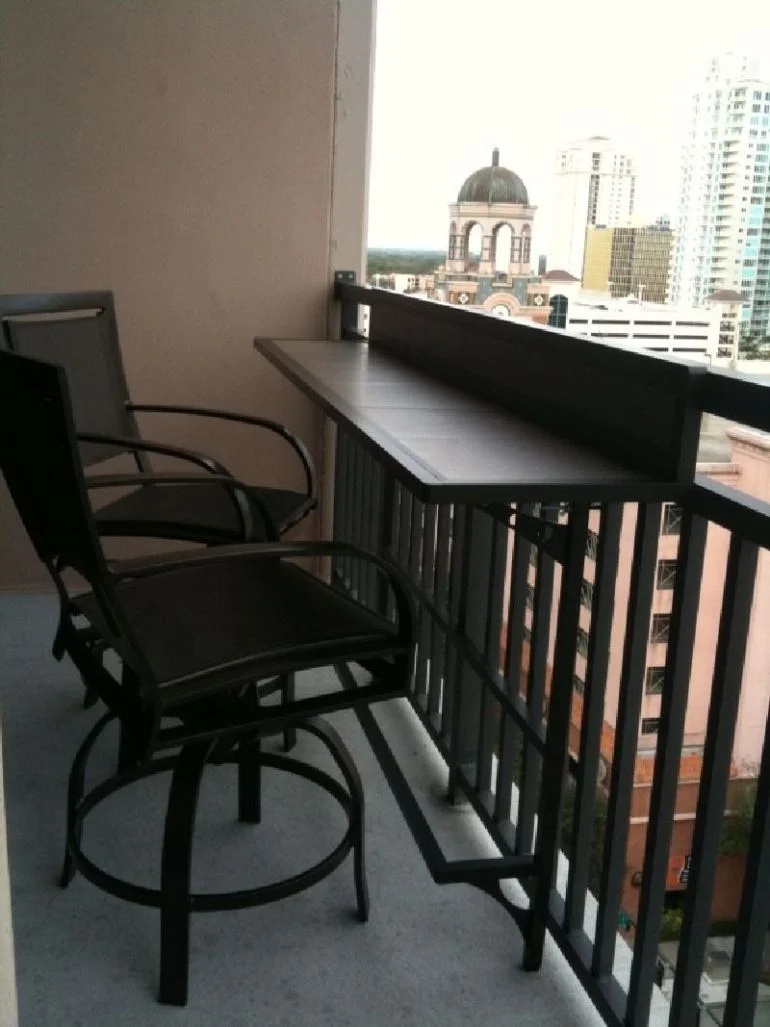 Small balcony bar with expansive views.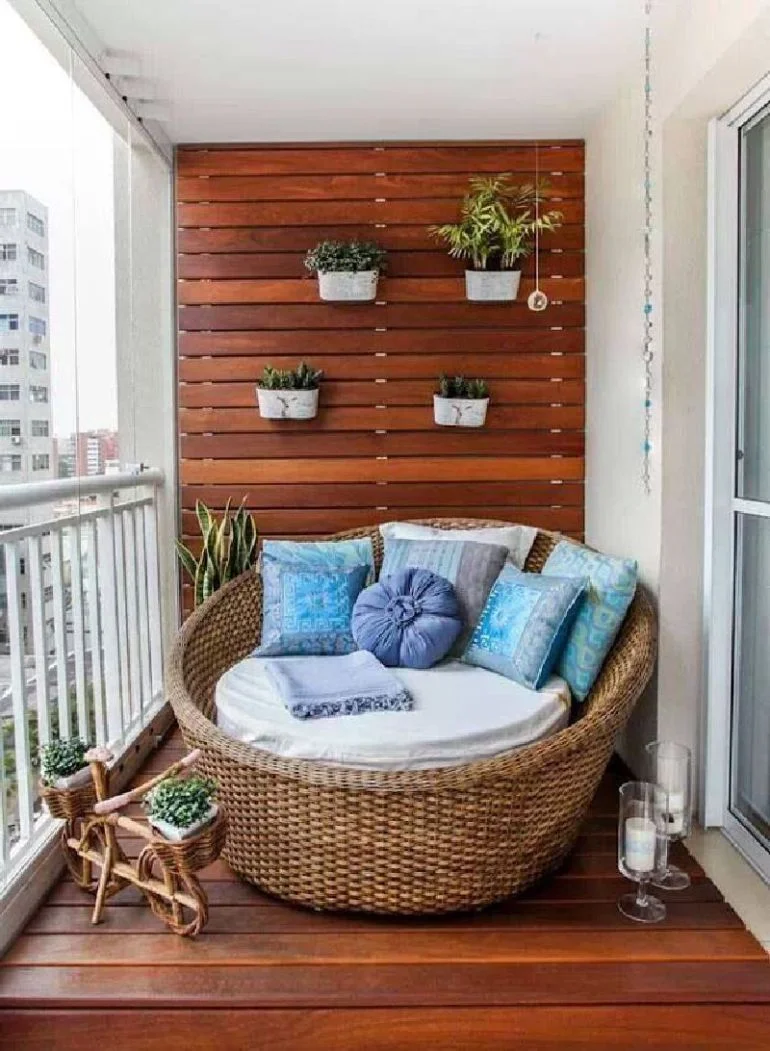 Huge outdoor rattan armchair in romantic setting.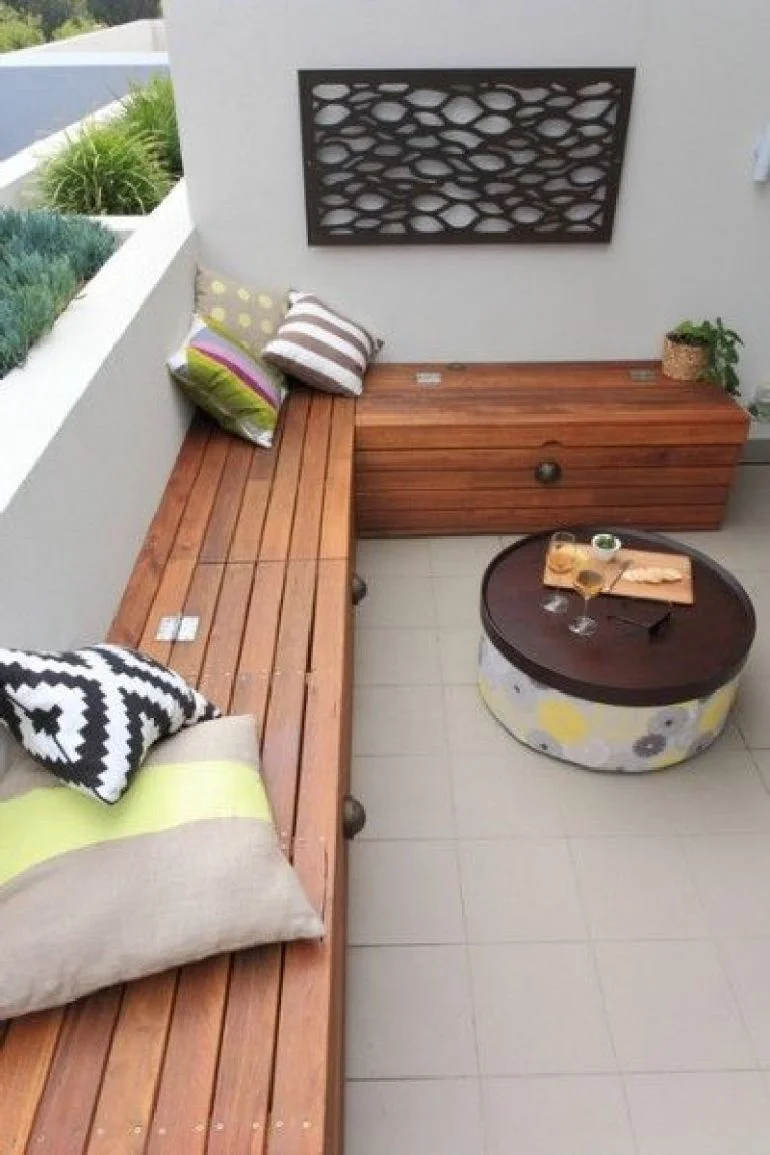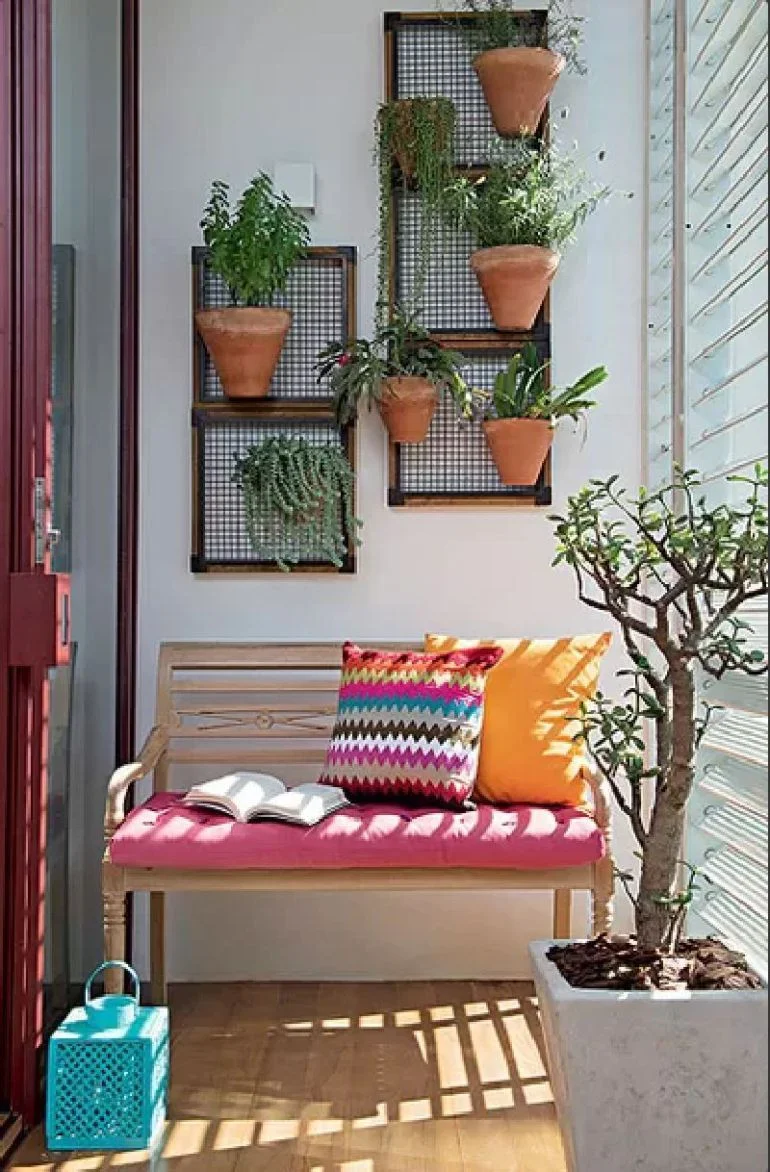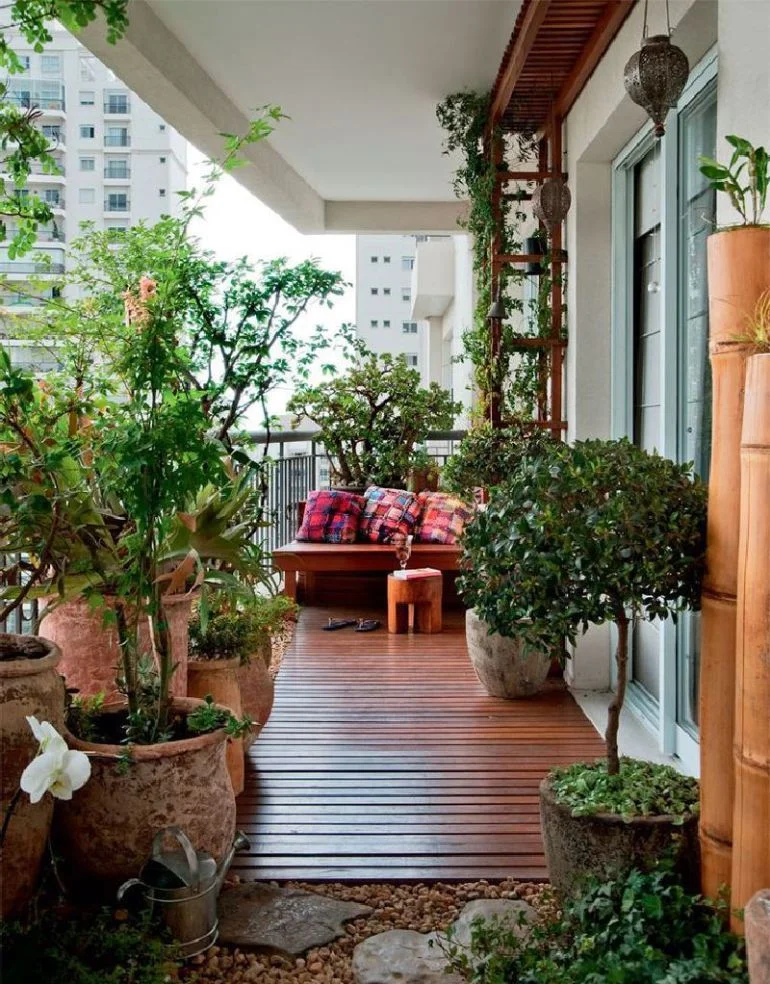 Without a doubt the most beautiful balcony decor in our small album. Here as well plants in ceramic and concrete flower pots are creating the sculpting and resembling a full size garden in an extraordinary mesmerizing setting emphasized by pebbles and multiple wooden textures.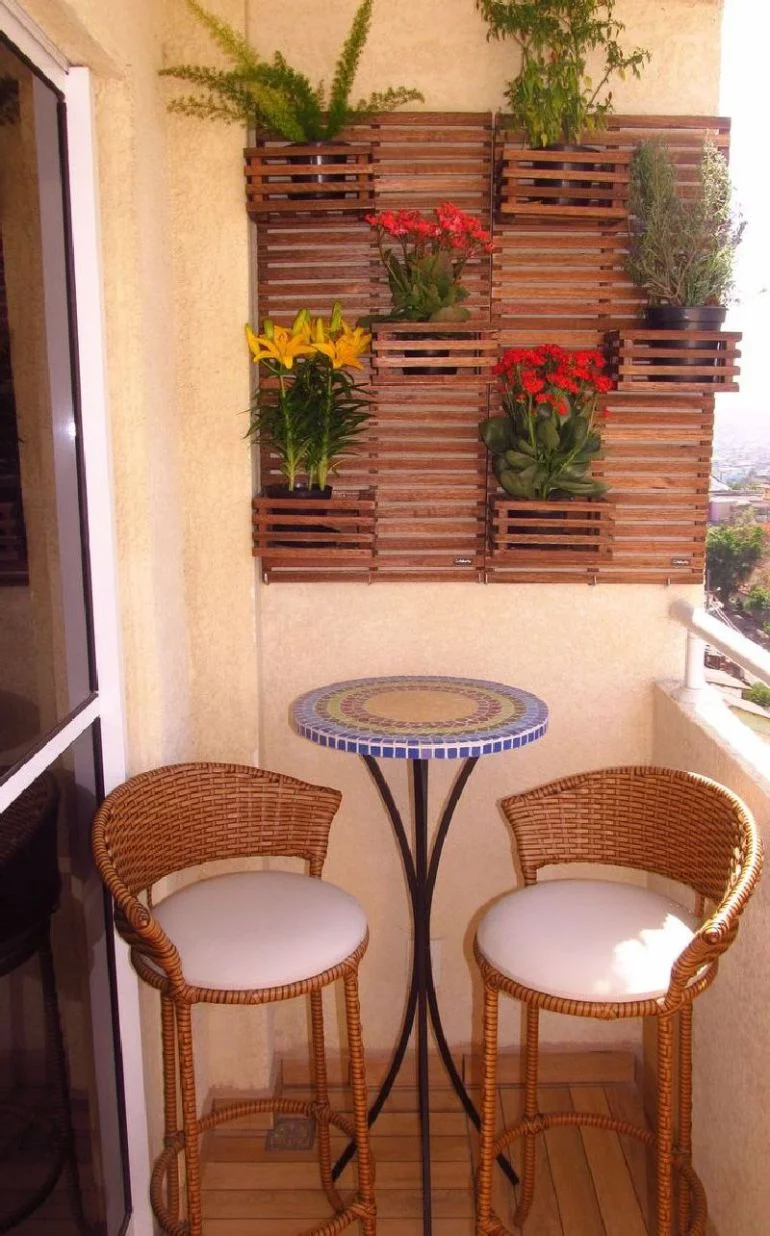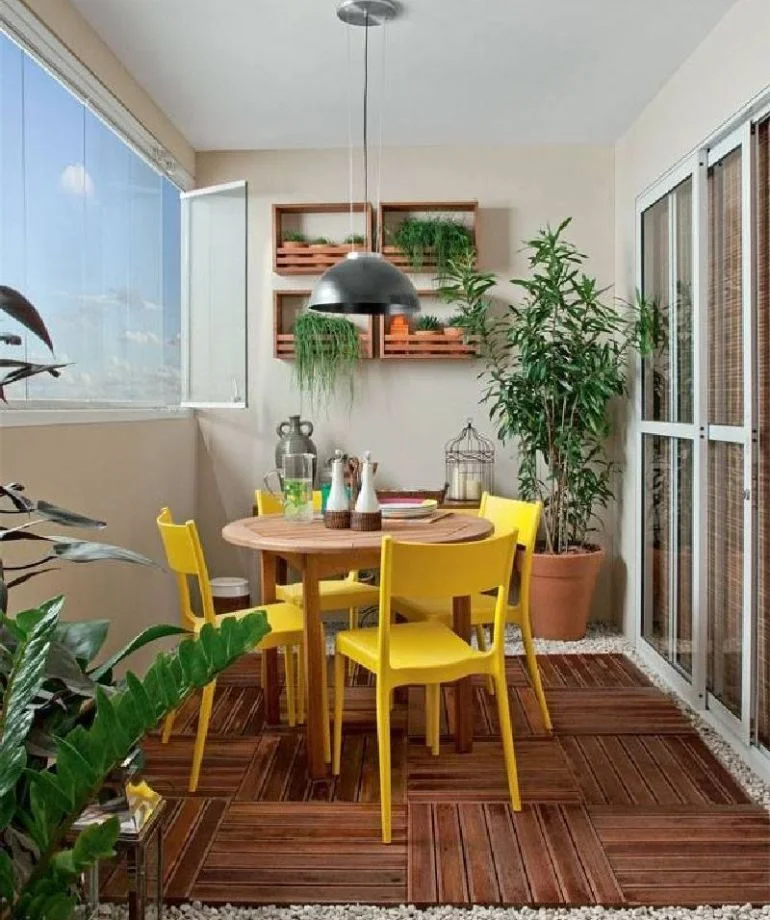 Get your dinning on the balcony and enjoy the sun in the morning.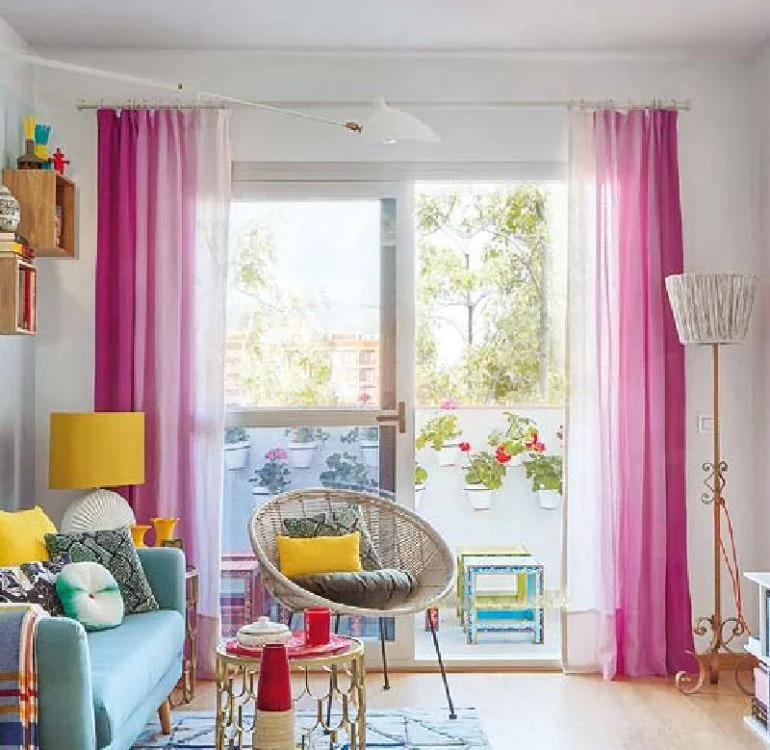 In the last balcony setting the space is extended outdoors where greenery stops you to admire it along with the expansive views.
What do you think about these beautiful balcony decorating ideas? We have found them breathtaking, jaw-dropping and extraordinary inspiring. Make a change, declutter your balcony and start enjoying it as a relaxation area today.