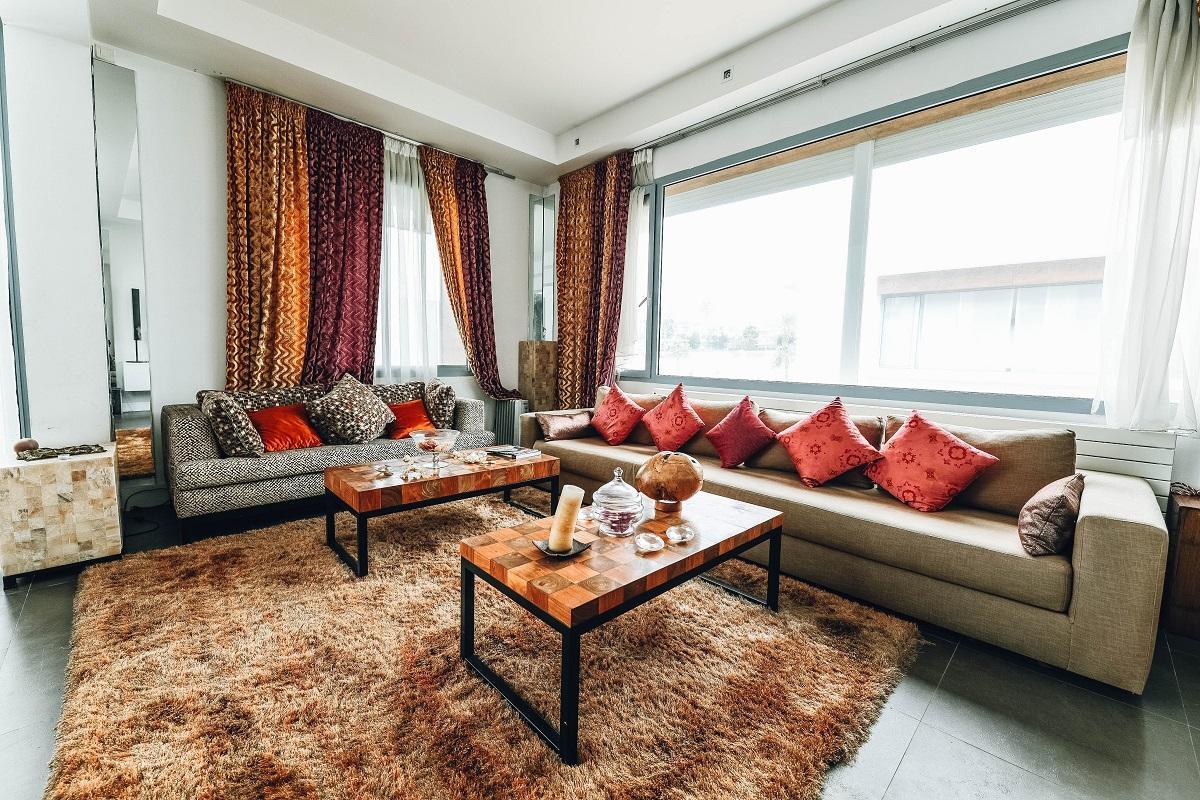 Are you tired of the noise your hardwood floors make while walking on them? If so, it's time for you to try area rugs. 
Even though it's a hefty investment, hardwood floors can be a bit squeaky when walking on them. The sound is amplified when you need to move furniture or something drops on the floor. 
Hence, the best way to deal with this issue is to get an area rug covering a significant portion of the floor. These rugs are also a great way to add accent and color to the floor, which looks otherwise bland due to bare hardwood floors. 
Moreover, area rugs are an excellent alternative for those who don't want to install wall-to-wall carpets. 
Having said that, it can be a bit challenging to get the best area rugs for hardwood floors. Don't worry, as we are here to help you out with that by suggesting 11 options. 
So, without further ado, let's get started! 
Best Area Rugs For Hardwood Floors 
Let's start with a simple yet good quality area rug that would look good in any room. This 7  x 10 feet rug comes with a damask pattern, and it's made to last even after years of usage. Available in 10 color options, you're sure to find one that matches your interior and hardwood floors. 
Why Did We Like It? 
First of all, the best thing about this area rug has to be the quality of its material. The rug has a nylon pile with an aesthetic- dual-color damask design that stands out in any room. Along with durability, the nylon pile ensures that its beautiful color won't fade over time. 
Additionally, this area rug comes with a skid-resistant latex backing, so there's no need to add a rug pad to it. The backing helps the rug to stay put under your furniture and secures it from being dragged around, especially if you have children or pets. 
On that note, we have to mention that this rug is stain-resistant to maintain its beautiful appearance. If you drop something on the rug, there's the option to spot clean and air dry, making it extremely low-maintenance.  
What Could've Been Better?
This is a great area rug to have in any part of your home. But, before purchasing it, you should know that this is a low-profile area rug. Hence, it isn't very thick like wool rugs. However, this rug is excellent at providing comfort over the hardwood floors and saving you from tripping on it. 
Pros
Durable

Doesn't skid

Low maintenance

Color doesn't fade over time
Cons
May seem too thin to some
Sale
Are you someone who likes the mix of vintage and contemporary styles? If so, then this area rug from nuLoom won't fail to impress you. This Moroccan Blythe area rug is perfect for any home with laid-back aesthetics. So, let's check out what's unique about this area rug meant for hardwood floors. 
Why Did We Like It? 
First of all, let's talk about the construction of this rug. It has been made in Turkey, the carpet capital of the world, in a high-tech power loom for making the rug durable for everyday use. This product is made of polypropylene, a low-maintenance material that's known to last for years. 
On that note, this area rug is entirely pet-friendly. So, if you have a furry friend, don't worry about their claws damaging the rug as it won't. It's also resilient to the daily wear and tears that a rug has to go through in high-traffic areas of hardwood floors. 
Coming to the design of this rug, it has the perfect boho aesthetic without being too bright. The combination of gray and off-white seamlessly blends with any furniture and colors that might be present in your interior. And, because of the large size, you can fit it under everything from your king-sized bed to the large living room sofa. 
What Could've Been Better?
Overall, this is an excellent rug that's easy to take care of, especially in busy households. However, while going through the reviews, we found that many people thought the colors were a tad different from the pictures given online. Hence, it's better to contact the brand if you face a similar issue. 
Pros
Affordable

Good for areas with high foot traffic

Stain-resistant

Easy to clean
Cons
Colors might be a bit different
Sale
Next up, we have an area rug from Unique Loom brought to you right from Turkey. We cannot question the quality of this area rug as it's phenomenal. But, the best thing has to be the contemporary look heightened by the shifting color palette of this rug. So, let's check it out. 
Why Did We Like It? 
Right off the bat, the thing we noticed about this rug was the unique pattern. From a distance, it may seem as if the carpet has a traditional pattern, but on closer look, you will notice the contemporary aspect. The gray color of this area rug helps it blend with all kinds of furniture and any shade of hardwood floor you might have in a room. 
However, the feature we like the most has to be the soft fabric. This rug has been made in a power loom with polypropylene giving its pile a delicate texture. Because of the tight weaving, there's no chance of shedding, even during strong vacuuming sessions. 
On that note, it's pretty easy to clean this rug with regular vacuuming. Apart from that, you can also deep wash it with carpet shampoo and air dry it for the best results. 
What Could've Been Better?
Even though this isn't really a drawback of the product, we would like to say that it would take a while to flatten the rug. However, the good thing is that the brand does give you all the instructions required for the process. We recommend having another person with you while flattening this area rug. 
Pros
Low pile height

No shedding

Easy to clean

Soft material
Cons
Takes time to flatten the rug
Sale
If you are someone who wants to add earthy or neutral tones in their living space, check out this product from Home Dynamix. Along with having a contemporary design, it's one of the softest rugs we have come across. So, let's check out all the details about this area rug. 
Why Did We Like It? 
This beautiful area rug from Home Dynamix has a rectangular shape as the pattern has the finish of wooden planks. So, this rug will especially look good if your house has hardwood floors with dark finishes. On top of that, neutral colors have been used in this rug to mix into the interior of any home. 
When it comes to the materials, a mix of natural and synthetic fibers has been used in this product. The main rug is constructed of durable polypropylene and weaved in a power loom to give the rug a soft feel. But, the backing is made of jute to restrict the rug from slipping on hardwood floors. 
Furthermore, this is a non-shedding area rug, so you won't have to worry about the fibers getting everywhere around your home. 
What Could've Been Better?
One of the common complaints that we got to know about this rug was that it takes a while to flatten it completely. In the initial days of use, you will see some wrinkles, especially on the straight sides. Do follow the instructions given by the brand to flatten the rug to make it safer for your house. 
Pros
Stain-resistant

Easy to maintain

Doesn't fade in bright light

Durable
Have you ever looked at the intricate patterns in traditional rugs and wondered about having them at an affordable price? Worry not, as this beautiful Odelia rug from Artistic Weavers lets you enjoy the fascinating products without digging a hole into your pocket. So, let's check what makes this rug worth it.
Why Did We Like It? 
The focal point of this area rug has to be the traditional design. But, a contemporary touch has been added by giving a worn-down finish to the pile. Along with that, the rug has vibrant colors like orange and navy to make it stand out in your living rooms. 
Compared to other similar area rugs, this one sports a medium pile height that is perfect for any home area. We think this would be the right rug to place at entry points because of its intricate design and finish. 
Moreover, this area rug would be perfect for a dining room to keep the hardwood floors covered and safe from damage caused by sharp objects. And, this rug has been designed for everyday use, so there's no need to worry about its durability.  
What Could've Been Better?
Whenever you are buying a rug, it's essential to look at the colors to make sure it matches your interior. Even though this is a great rug, past customers have complained that the colors aren't exactly what is shown in the online images. In most cases, they weren't too bright but more subdued. 
Pros
Good for homes with pets

Affordable

Resilient material

Easy to vacuum
Cons
Colors are not as vibrant
Are you still on the lookout for great area rugs for hardwood floors? If so, then you'll be thrilled with this product from Antep Rugs because of its beautiful pattern present on the borders. And, this can easily be the perfect rug to place anywhere around your home. So, let's check it out. 
Why Did We Like It? 
We are especially recommending this product because of its ease of use. There are times when area rugs require a lot of maintenance due to the nature of the fabric. However, nothing of that sort is needed for this rug, even in households with pets and children. Just vacuum the rug regularly, and it will look good on your hardwood floors. 
One of the remarkable things about this area rug has to be the design present in its border. Yes, the rug is soft and feels good when you walk on it, but anyone visiting your home would be stunned by the elaborate design of this product. And, the combination of gray and white colors looks excellent in a contemporary space like modern homes. 
Additionally, you don't need to worry about its durability as the rug is made of high-quality polypropylene, one of the hardiest synthetic fibers.  
What Could've Been Better?
To be honest, one of the common problems seen in oversized area rugs is slippage. Even though this synthetic rug has a rubberized backing, previous customers have stated that it may slip if you have polished hardwood floors. In that case, we recommend you get an additional rug pad for better safety. 
Pros
Lightweight

Low-maintenance design

Lays flat easily

Compatible with pets and children
Sale
Are you tired of looking at the same old rectangular area rugs? Here's something new for you, as this is one of the round area rugs available on the market. Worry not, as it still sports the traditional design to give your home the perfect bohemian aesthetic. So, let's check out everything about this rug. 
Why Did We Like It? 
When it comes to getting rugs for hardwood floors, most people gravitate towards rectangular or square rugs. But you can change things up by getting a round rug like this one. It has to be one of the best rugs to place under a coffee table or similar furniture to add accent to a room. 
Moreover, even though this area rug is on the thinner side, it comes with exceptional durability due to the superior quality of the polypropylene material. The pile of this rug is also stain-resistant, so there's no need to worry about it getting ruined, especially if you have kids. 
Coming to the design aspect, this is a floral rug with a distressed look and a subtle color pattern. Hence, it's bound to look good in any area of your house.  
What Could've Been Better?
Before getting this area rug, you need to know that it comes without a rubberized backing. Hence, you have to find a rug pad that fits this round area rug. Not all rug pads would be suitable for this product because of the unique shape but do try to find one to reduce slippage. 
Pros
Interesting design and shape

Durable

Good for small homes

Easy to clean
One of the best ways to spruce up your bedroom is by adding fluffy high pile rugs. These can change the look of your room entirely, and this product from RUGTUDER does the same. Walking on this rug will make you feel like being on a cloud, and it's incredibly comfortable. 
Why Did We Like It? 
Let's go back to the time when it was a trend to fill your room with fluffy things. This beautiful velvet area rug feels like an enlarged version of the popular fluffy slippers and makes having it in your room a worthy experience. Don't worry about the look, as the fluffiness of this rug goes well with most hardwood floors. 
One of the best things about this rug has to be its quality. Every strand of the velvet hair is weaved into the base to minimize shedding. Moreover, this rug has a sponge interior to give it a softer and relaxing feel. 
Furthermore, among some of the fluffy synthetic rugs we tried, this one does have a rubberized backing to minimize the chance of slippage. Hence, you easily place this rug near your bathroom or even in the kid's bedroom. Just make sure to lay it on the hardwood floor properly without any wrinkles.  
What Could've Been Better?
Our only gripe about this soft and fluffy is that it isn't machine washable. Hence, if you want to deep clean the rug it needs to be done by hand using cold water. Do remember to tell this instruction to the cleaner if you are opting for professional cleaning. 
Pros
Extremely soft pile

Durable construction

Pet-friendly

Doesn't slip on hardwood floors
Sale
Are you interested in adding a bit more color to your space? If so, check out this ornamental area rug from Mohawk Home, as it would instantly add brightness to any room. It has to be one of the best area rugs among the options we checked that used a bold color palette. 
Why Did We Like It? 
Most people who are looking for the best rugs for hardwood floors sift through a few options and typically pick up bland or dull products. But, you don't need to do that anymore as this product from Mohawk Home comes with a bright and attractive outlook. This area rug would especially stand out in homes with large living rooms with big sofas. 
Furthermore, this area rug is made with wear-dated nylon, one of the most durable materials we love. So, along with being a stain-resistant rug, this product is meant to last for a long time by standing against regular wear and tear. 
However, a unique aspect of this rug has to be the use of a high-low profile. Compared to the typical pile setting, this rug has a better texture making it incredibly soft and perfect for covering large areas.  
What Could've Been Better?
Before we talk about the negative aspect, it's important to let you know that this is undoubtedly a great product. But, we would have liked it even better if there were a few more color options. Having said that, the neutral yet bold colors used in this rug do work for almost all areas of a house. 
Pros
Good for floors with high traffic

Easy to maintain

Soft feel

Doesn't fade over time
Sale
When it comes to dealing with fatigue, nothing can beat PVC rug pads in terms of comfort. We had to include one of these kitchen runners in our suggestions as it can quickly get tiring to stand on hardwood floors. So, let's check out the features of this rug. 
Why Did We Like It? 
People who have hardwood floors in their kitchen know that foot fatigue is real, especially for the elderly. It can be frustrating to stand on the hard floor for hours; hence, we recommended this premium quality PVC floor runner that's perfect for all kitchens. Just place it in your kitchen, and give your feet some rest while standing near the oven. 
The best thing about this rug has to be its PVC Material. Made out of several layers of PVC, this product won't rip even if you drop a sharp knife on it. Moreover, it's water-resistant and has an anti-slip backing to make it ideal for use in kitchens. 
What's more, it's pretty easy to clean this rug. Apart from regular vacuuming, you can occasionally wipe it clean with mild detergent and water to keep it shining like new.  
What Could've Been Better?
No doubt this is a great rug for hardwood floors, but there's a problem with the maintenance of color standards. After reading reviews, we found that some people found discrepancies in the shade on ordering multiple rugs of the same color. Apart from this issue, we are pretty happy with the quality of this runner. 
Pros
Affordable option

Great for kitchens

Ideal for regular use

Latex and phthalate free construction
Cons
Colors might be different
Sale
Do you have a hardwood floor doorway? If so, then it's a prerequisite to have a rug to prevent slippage. This rug from Ottomanson is an attractive yet affordable option to add that nice touch to your home. Hence, let's check out everything you need to know about this area rug. 
Why Did We Like It? 
We know that wool rugs look great and work well to get your hardwood floors covered. However, they come with a huge price tag, but that wouldn't be a problem with this product as it's pretty affordable. You can even get multiples to place in front of every door in your home to create a cohesive theme. 
Moreover, this area rug is made of good quality nylon that's wear and tear-resistant. To make it even better, the company has added an anti-slip rubber backing so that the rug doesn't slip, especially on a polished hardwood floor. 
Furthermore, this is a low pile area rug, so there's no need to worry about your furry friends or kids tripping over it. And, the best part is that this rug doesn't get scratched from regular usage.  
What Could've Been Better?
The only gripe we have is that you can't put it in the washing machine. Hence, if you plan to place this on your doorway with a hardwood floor, make sure to do regular vacuuming. Apart from that, this rug is perfect for all households. 
Pros
Easy to use

Good for narrow spaces

Anti-slip backing works well

Low cost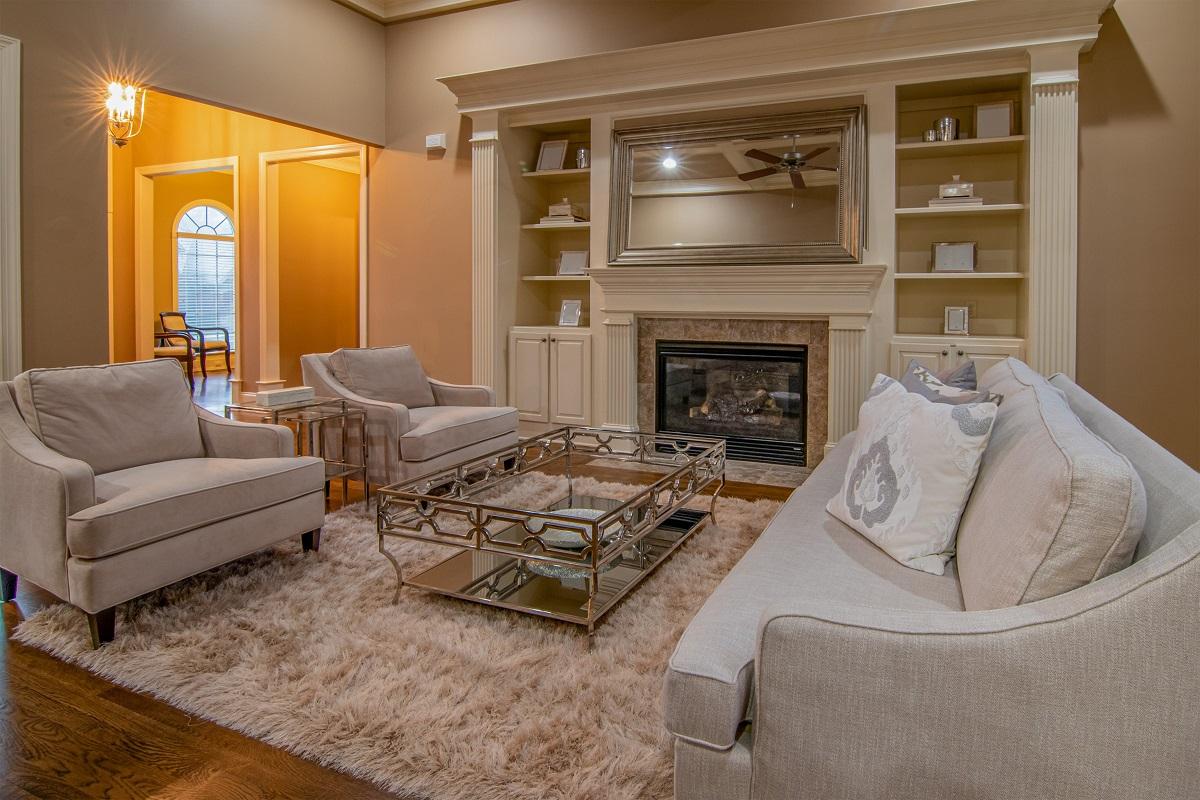 Hardwood Floors Area Rugs Buying Guide 
Are you still confused about choosing an area rug for your home? Don't worry as we are going to tell you about some essential points to know for selecting the best products. These points have also helped us select the area rugs we suggested to you for use on hardwood floors. 
1. Size 
One of the first things to check in the case of area rugs is the size. To select the proper item, you'll first need to measure the areas you want to cover with the rug. Contrary to popular belief, area rugs aren't always huge. Sometimes, they are found in slim sizes that fit in tight spaces such as doorways. 
However, there are some standard sizes of area rugs, and it's usually mentioned with the measurements of the length and width of the product. Even though most area rugs have a rectangular shape, some brands also make circular rugs, in which case the size is measured by its diameter. 
Furthermore, some people want to place area rugs under furniture. In that case, measure your furniture and choose a larger area rug to make the room look spacious and well kept. 
2. Material 
Another key aspect of selecting an area rug is its material. Most of the rugs available on the market are made of synthetic materials like faux wool or nylon derived from plastic. Even though these last for a considerable time and are easy to maintain, they aren't the best choice for people looking to avoid plastic. 
Hence, the alternative is to go for natural materials like jute, cotton, or animal-derived wool. Natural fiber rugs made of wool blends or plant fibers typically cost more than area rugs made of synthetic materials. Rugs with natural materials like cotton rugs also require more maintenance and may easily develop stains or tears. 
Besides, check if it has a backing whenever you are getting a rug. The most common backing is made with latex or natural rubber to give the rug a better grip on a hardwood floor. But, those who are allergic to latex might do better with alternatives like latex-free backings or jute backings. 
On the other hand, some area rugs may entirely lack any backing. In such instances, you may need to add rug pads under such a product to keep it in place. 
Other than that, there might be times when a colored liquid falls on the rug. For natural fibers like silk or wool, you need to follow specific steps or call a professional rug cleaner to remove the stain. But, cleanup is pretty easy for most rugs with synthetic materials as they can be spot cleaned and air-dried.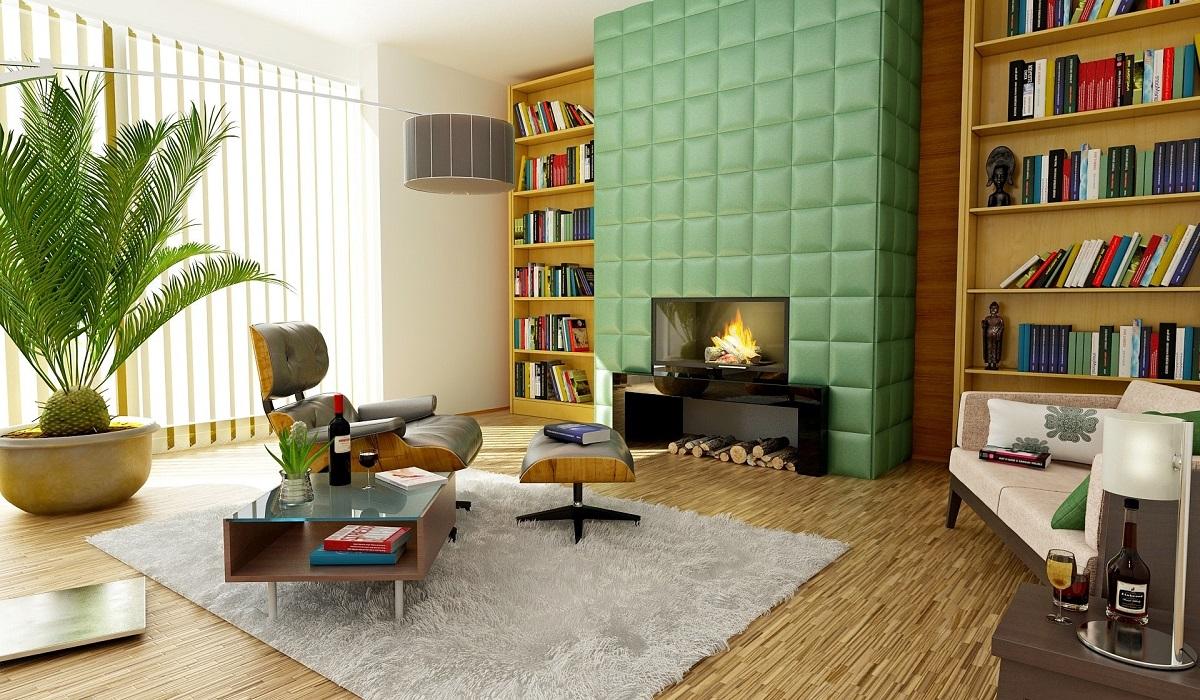 Area Rugs For Hardwood Floors Verdict
So, that's everything we had to tell you about finding the best area rugs for hardwood floors. We hope that our suggestions will help you pick the right product for your home. Moreover, it was a fun experience for us to go through the varied patterns present in the area rugs. 
Among our recommendations, we will suggest the Maples Rugs area rug to anyone looking for a high-quality product that can last for years, even in high-traffic areas. 
On the other hand, the nuLOOM Moroccan Blythe area rug goes better with homes with pets and kids. However, it lacks a rubberized backing, so the rug may move around a bit. 
With that, we come to the end of this guide. Do let us know if you have any queries regarding our suggestions. 
Till then, take care and stay safe! 
Related Links 
13 Best Steam Cleaners for Hardwood Floors
5 Best Liquid Floor Wax for Hardwood Floors Right Now
12 Best Vacuums for Tile Floors
15 Different Types of Carpet for Your Future Home
Cool Rug Designs That Will Sweep You Off Your Feet
20 Traditional Kilim Rugs Designs to Redefine Your Home
8 Hardwood Maintenance Basics You Need for For Spotless Floors
Using Hardwood Flooring in a Bathroom
Which Types Of Rugs Are Easiest To Clean?
11 Best Steam Cleaners For Hardwood Floors