On the journey of finding the most attractive backyard landscaping ideas, we have come across these awesome fresh modern and rustic fire pits, that are the ultimate addition to your backyard landscaping design. We hope they bring warmth and comfort to your home. We have previously featured on our website an article that explains the details adding such an item to your backyard: Backyard Landscaping Ideas-Attractive Fire Pit Designs.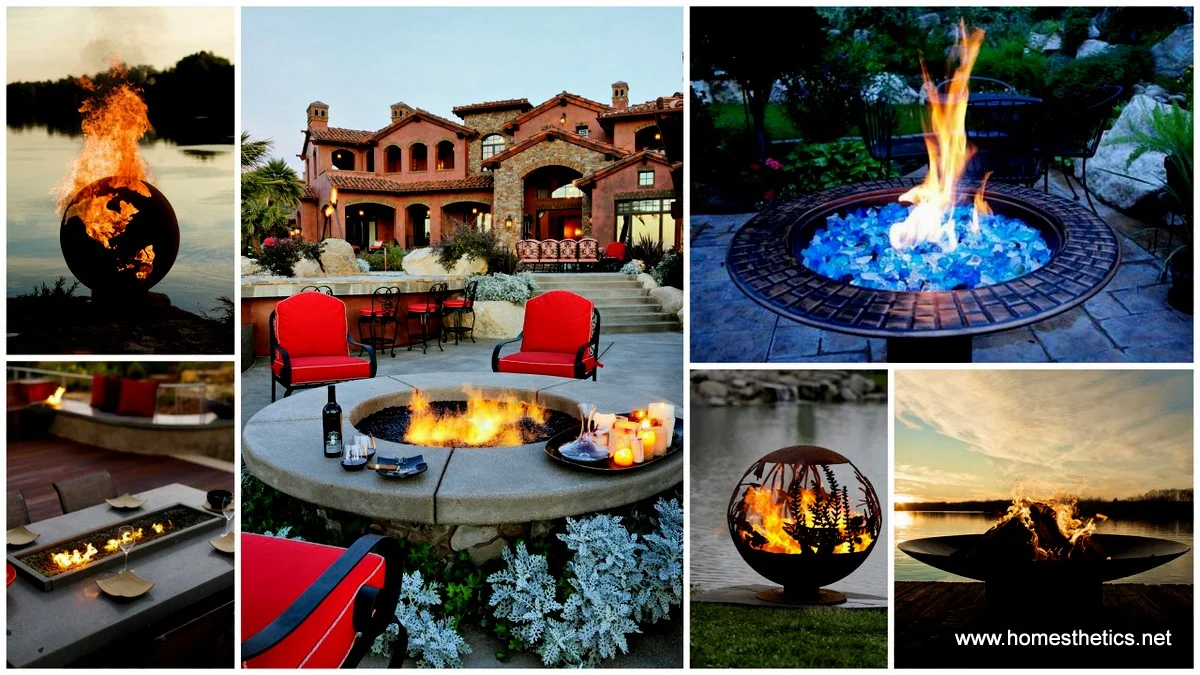 Backyard Landscaping Design Ideas
Simple Concrete Fire Bowl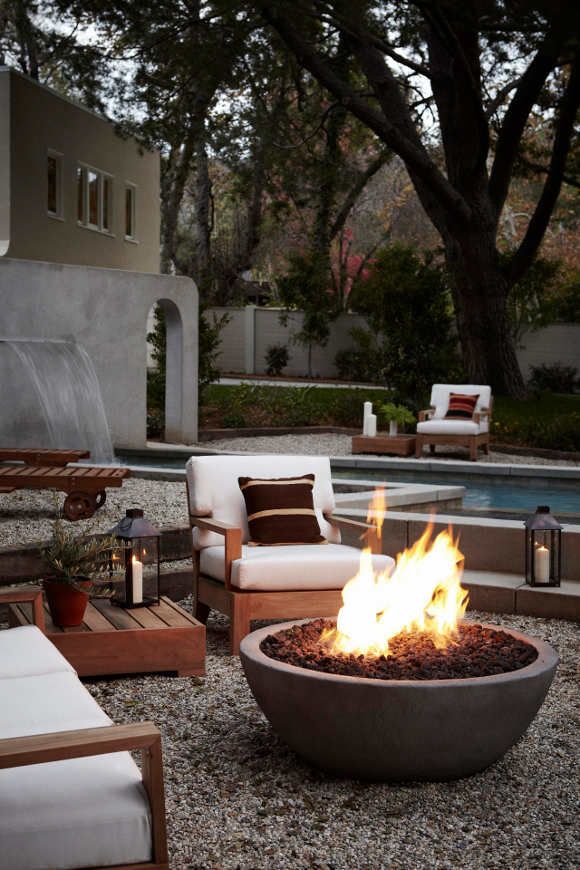 desiretoinspire
Probably one of the most common fire pits; the fire bowl is very elegant and can fit almost any backyard landscaping design style. It can come in colours as well; its round shape suggest an all around sitting area where the entire family and friends can gather.
Hanging Fire Pit and Grill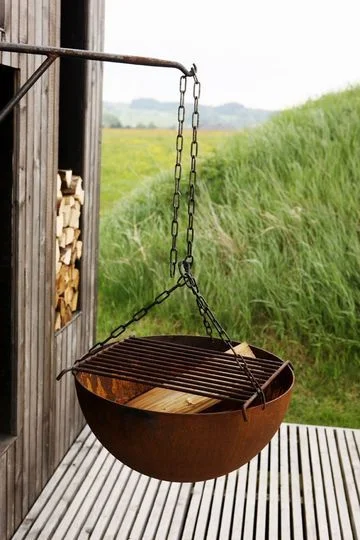 A very simple design that spares you the trouble of building it. Very rustic in terms of appearance, this design is very good in terms of heat as there is a large surface that gives it away. Furthermore, you can always use it for a small grill if you fancy!
One Piece Fire Pit and Sitting Area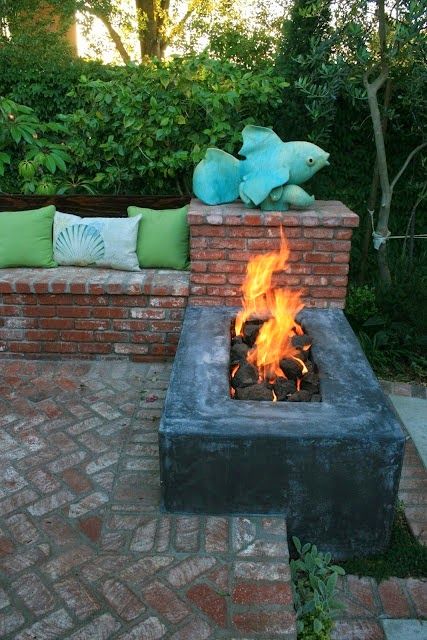 travels-spot
Whilst all the designs above are very appealing and functional, this is the real one. Brick made, will last for years and will create the unmistakable effect of sturdiness. It can take many shapes but if there are seating areas next to it, search for a design that enables everyone to benefit from the warmth and light of the fire. When talking about how many people can fit around a fire pit, a circular design is best. But don't forget to match the fire pit's design with the appearance of the house and perhaps the rest of your backyard.
Stone Fire Pit Used as a Table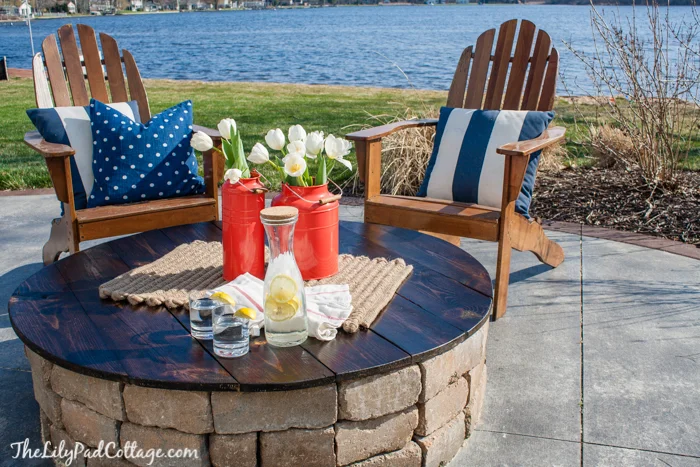 A stone fire pit like this one is a great addition even when not used; the masonry looks excellent and can be used as a small, rustic outdoor coffee table.
Awesome Swing Set Centered Around a Circular Fire Pit

This is the ultimate circular fire pit design as it is much more functional than conventional ones because the actual fire doesn't get in they way of your guests socializing. One bad thing though is that you cannot move anything so make sure you build a fire big enough for everyone to feel the heat but not too big to make your guests uncomfortable. Anyway, love the idea!
Tractor Tire Fire Pit Design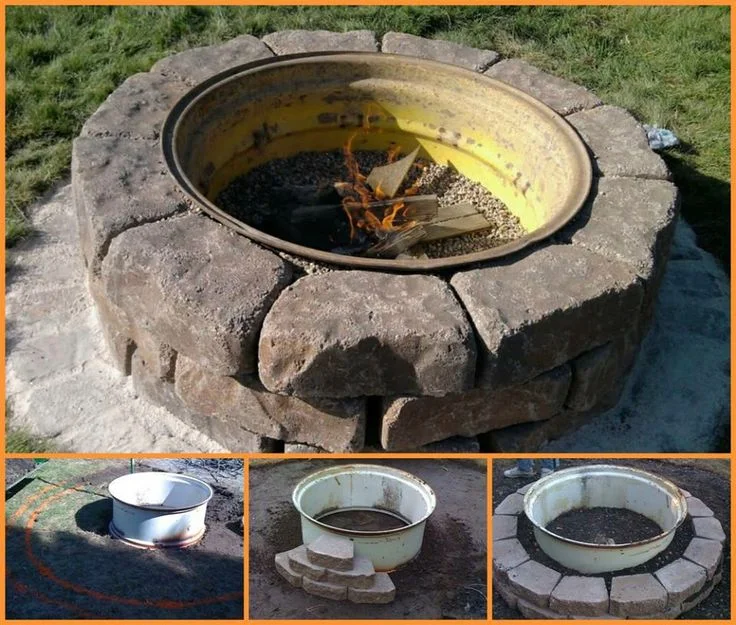 everythingorganized
Some people prefer these handmade decorations and features like this tractor fire pit and from my experience, these designs certainly bring a unique atmosphere to one's home; these objects can even mean something very important to someone so in terms of symbols and feelings, handmade is much richer than factory-made. This object for example is a very simple DIY project so consider building a fire pit yourself; it will be one of a kind.
Circular Fire Pit Storage Solution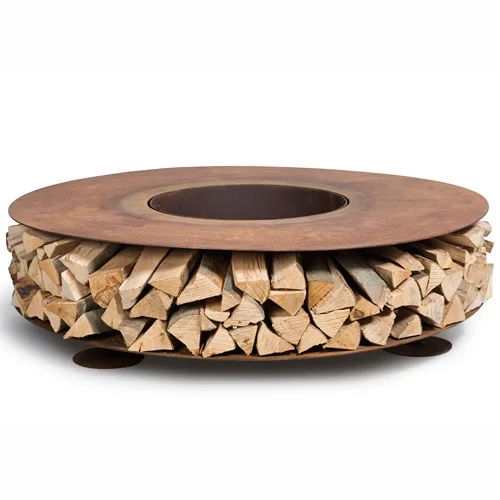 Obviously, it is a very useful storage solution as the wood is right next to the fire and is also sheltered from the rain but I also believe that it is a very good looking design. Love the way the texture of the wood combines with the rusty metal.
Survivor Fire Pit Design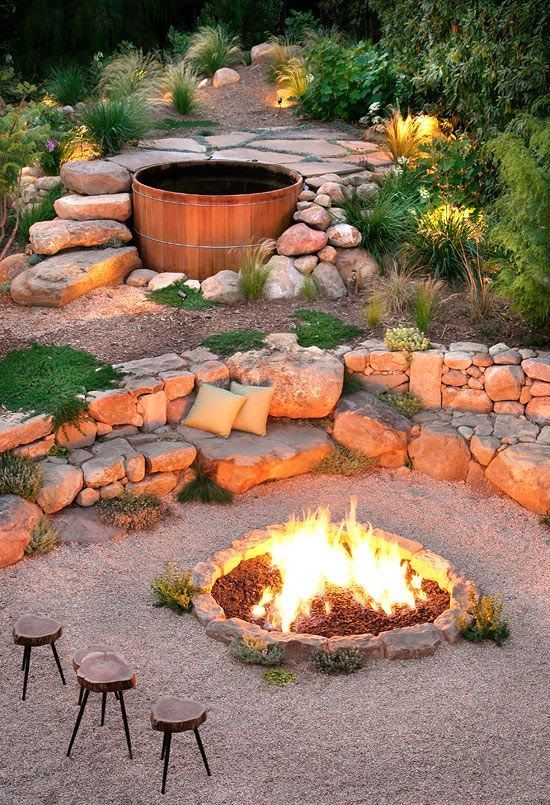 This design is all about bringing nature and the feel of wildlife and outdoor activities into your backyard. Very rustic, very powerful in terms of appearance and effects, this design fits well in a generally rustic backyard landscaping design, just like the one in the picture. Fit it with some makeshift wooden seats and stone seating areas and it will look great.
Burning Earth Like Sphere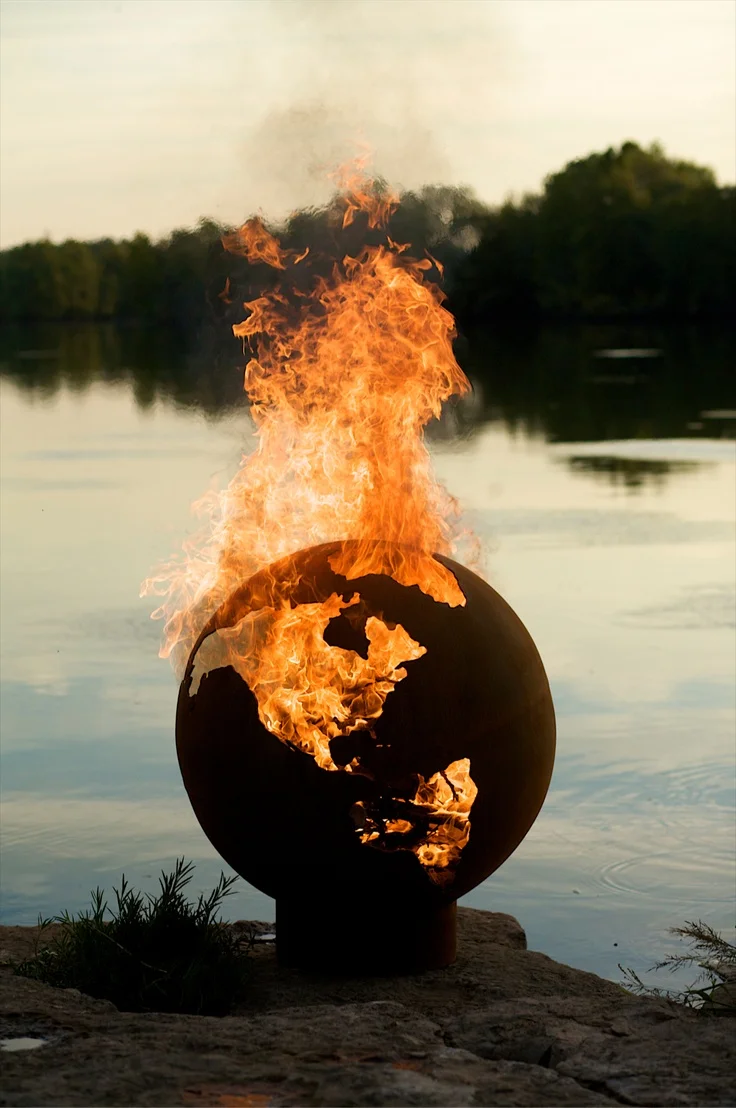 Dreaming of this world burning? Well, it's a lot safer to do it this way; there's no jail time. In any case, this is a wonderful design that will definitely intrigue everyone and give a new meaning to your backyard landscape. Very stylish and unique!
Rectangular Fire Pit Design Idea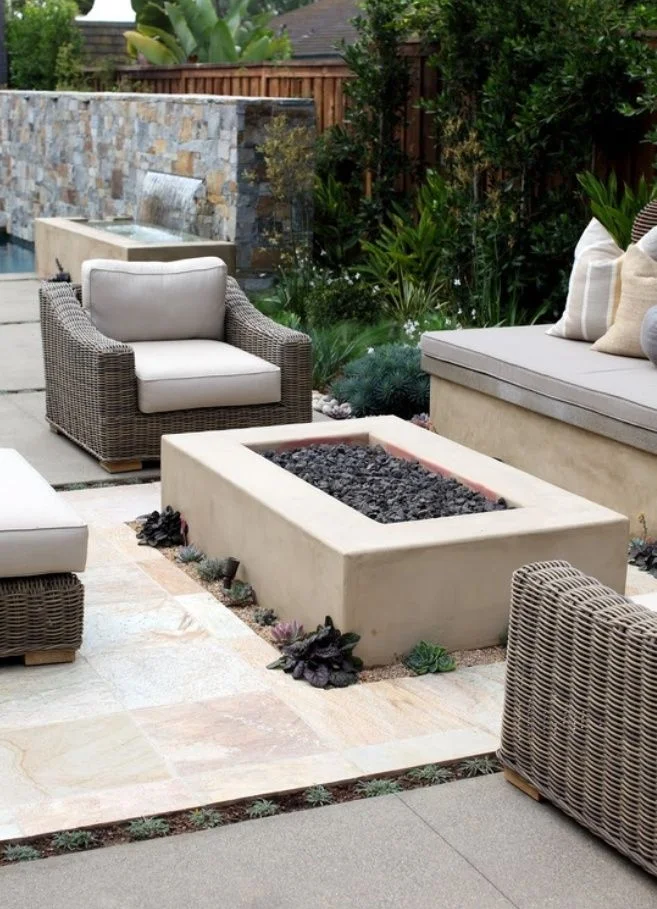 Simple designs like this can fit any geometrically designed backyard that aspire to a more contemporary look and feel. Use simple materials and shapes that define the entire backyard and you'll get a very cool contemporary design. Plus it runs on gas so there's no smoke or the need of wood.
Fire Pit Embedded in Paving Design Idea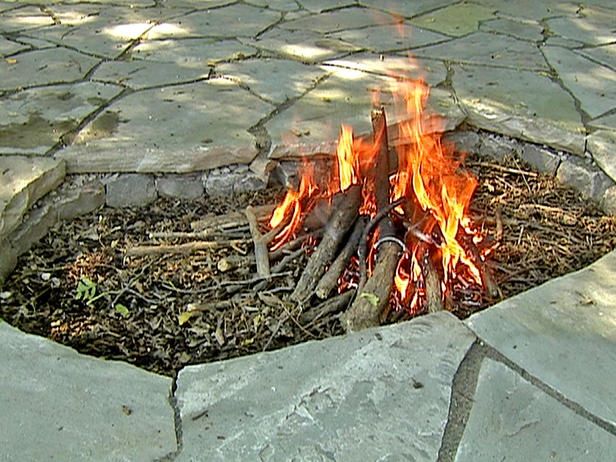 Keep it simple by creating a fire pit just by avoiding placing a few stones in the paving. Even though it's not at all fancy, the fire itself is the same so the feel is also the same.
Wire Fire Baskets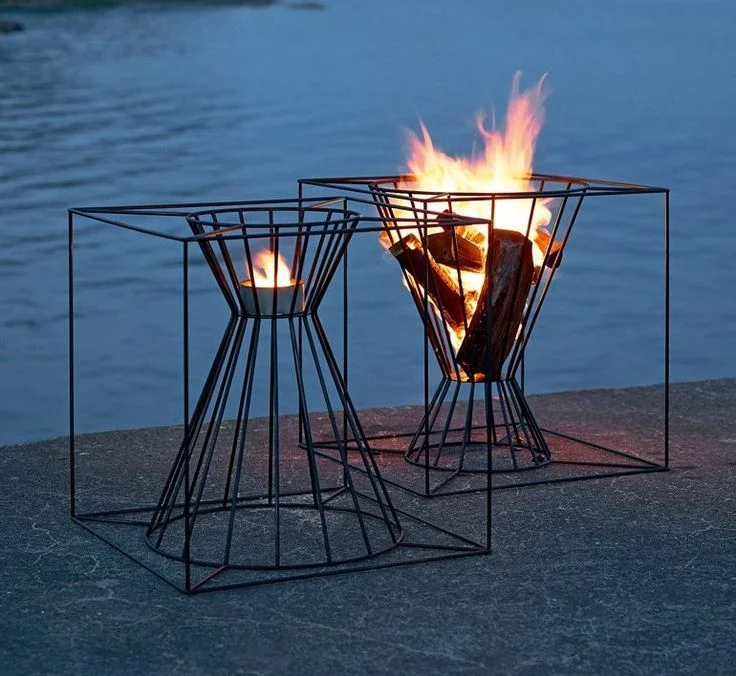 Best thing about this design is that you can move it around with no problem. The hot embers that will drop out will create a very nice picture.
Rusty Steel Fire Pit Design
Although the fire itself creates a contrast with the rest of the scenery, even without it, this fire pit's colour will match almost any other and improve your backyard landscaping design in a more modern way.
Washing Machine Basin Fire Pit Design Idea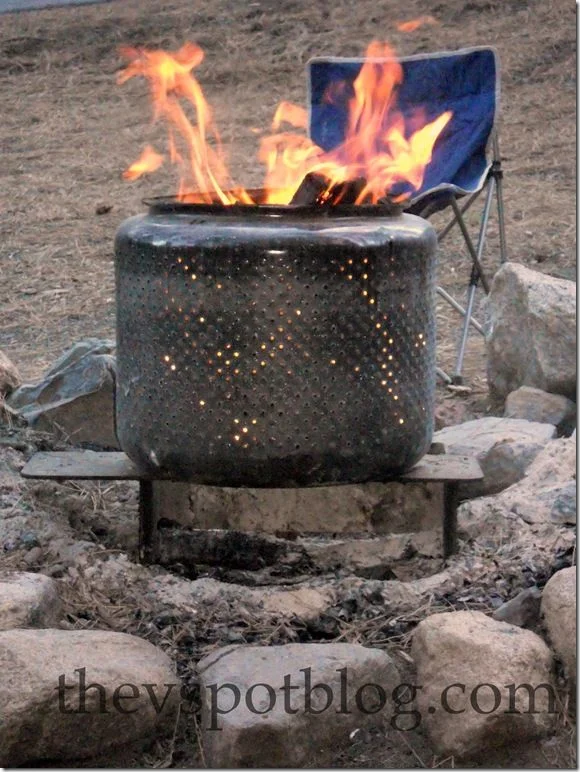 Talking about DIY and personalized items? Turn your old washing machine into a very simple yet beautiful fire pit.
Mesmerizing Fire Pit Embedded in Modern Pool-Sunken Sitting Area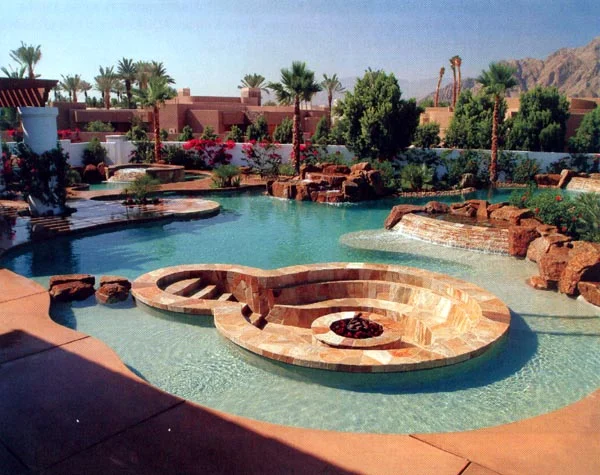 thehighheeledhostess
Want to create a small paradise? Well, this the design you'll want. It has it all. A wonderful pool which contains a perfect circular fire pit which is in fact a sunken sitting area, a very nice addition to any backyard landscaping design. Or interior. Lovely!
Modern Rectangular Fire Pit Design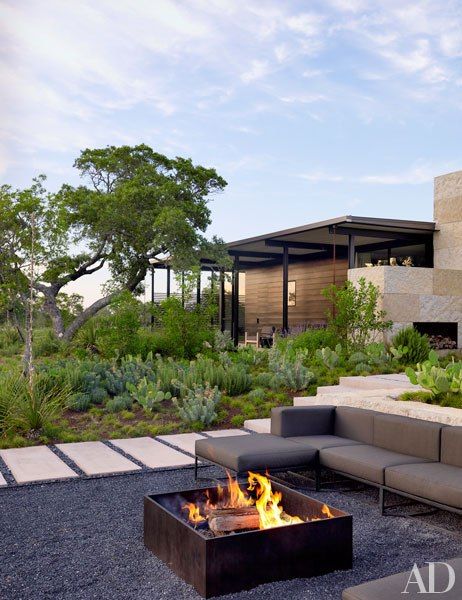 The simplicity of this design make it truly modern and welcoming. Those couches look much more comfortable than brick or stone sitting areas. I don't think I'd go inside for the night!
Fire Pit Embedded in Deck Design Idea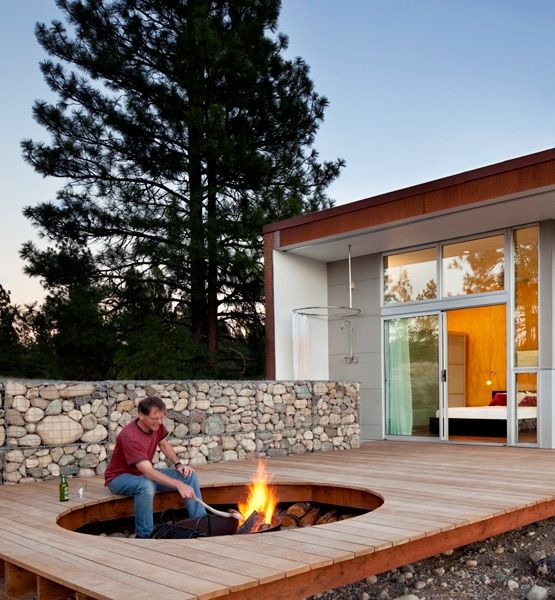 Make your job of building a fire pit much easier by incorporating one in the deck, providing a seating area at the same time.
Simple Brick and Wood Handmade Fire Pit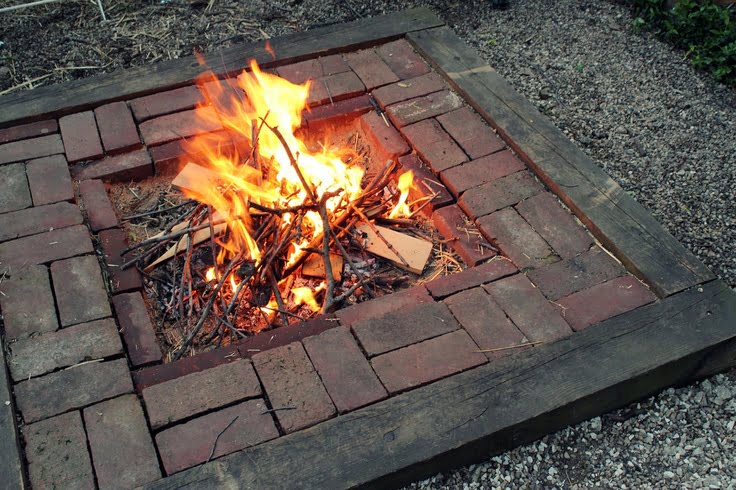 annaleahart
It wouldn't take more than a couple of hours to build a fire pit like this. Very simple yet very useful for meeting with close friends or staying up late in a chilly night.
Olympic Torch Like Fire Pit
eu.fab
Want a more dramatic appearance to be sure you impress your neighbors? Than this is the design for you. A big and powerful fire will always make an impression.
On the Table Fire Pit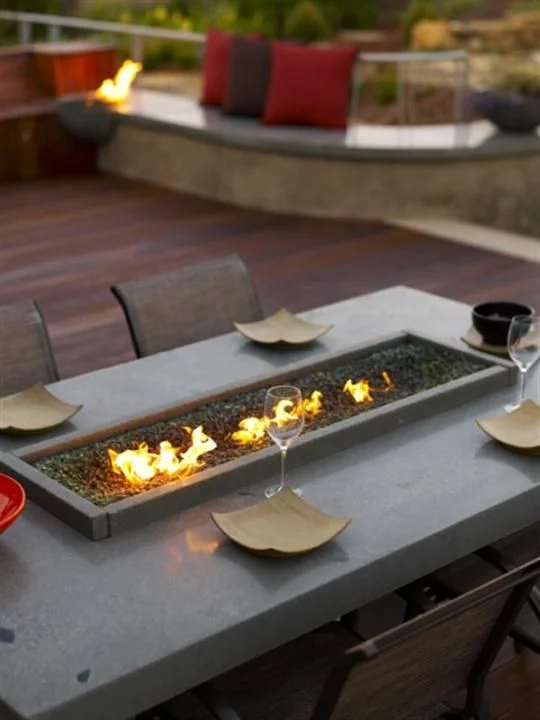 Romantic dinner? Or just a get-together with family? In any case, this small fire pit will make chatting much more enjoyable.
Triangular Fire Pit Design Idea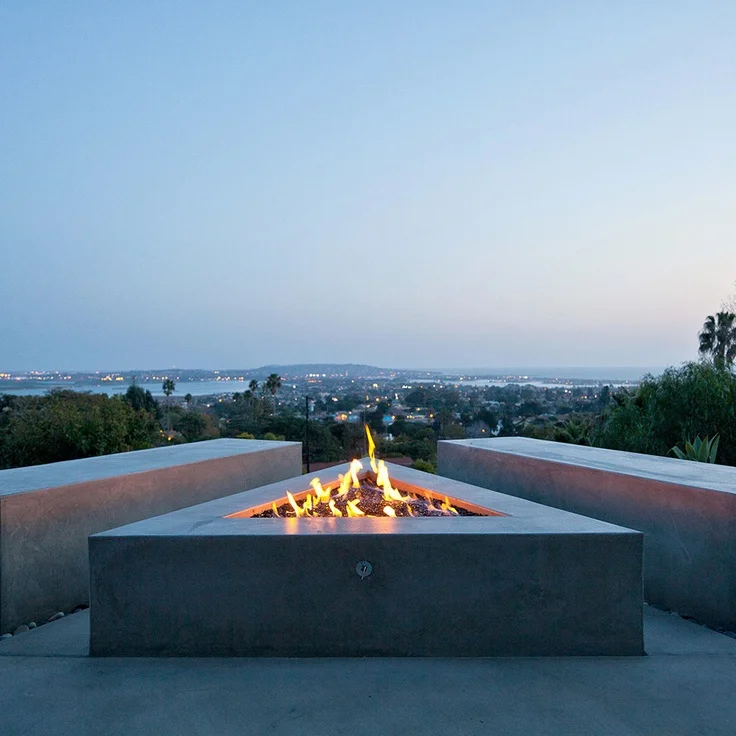 The triangular fire pit is best when there's a view it can point at like a beautiful scenery or a nice image in your backyard. It fits a rather contemporary designed backyard.
One Piece Fire Pit and Table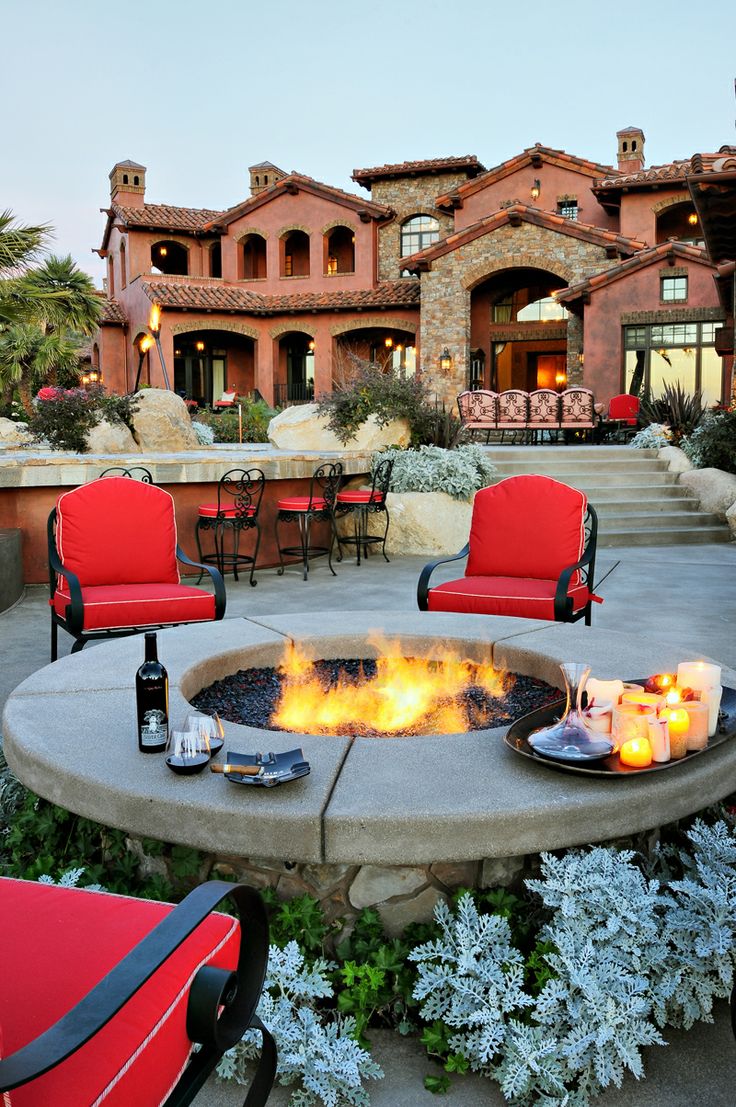 homesbyelevation
It does take up more space than normal models and is a bit more pricey but this design is very functional and comfortable to use simply because there a surface in front of you to place your drink and cigar, without having to use a side table.
Wheelbarrow Fire Pit Design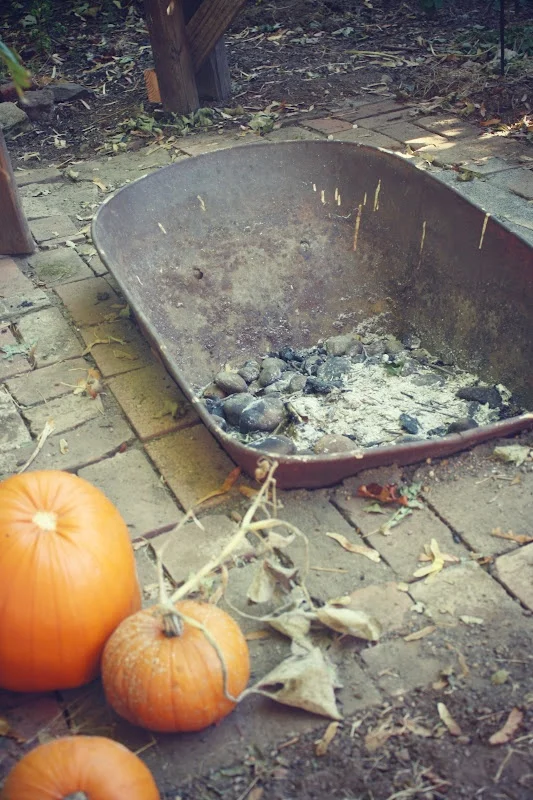 DIY design once again. Not the prettiest but very simple and rustic.
Death Star Fire Pit Design Idea
themetapicture
Ever heard of Star Wars? Of course you did. In terms of DIY and fan made art, this fire pit design rules. But even though you're not a fan of the movie, it is still an awesome design.
Pirate Ship Fire Pit Design Idea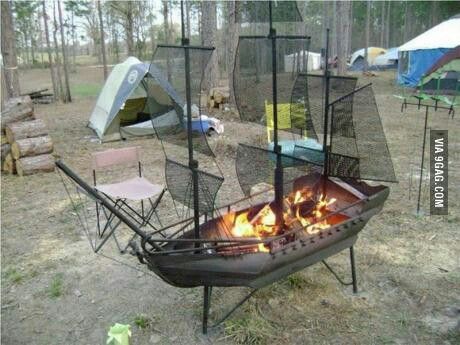 So, fan of Pirates of the Caribbean? Or just a part time pirate? In any case, this is probably the most detailed handmade fire pit design I've seen. Awesome idea as well. I mean seriously, it's a brilliant ship model as well. I would put in my room.
Related Articles